Although he loves the Suzuki S-Cross, in isolation, Iain Robertson struggles to recommend it, as it creates a major motoring dichotomy for him that only a thoroughly revised new model might change.
Early on Saturday morning, as I headed, in the car, to the supermarket, to carry out the weekly shopping (before the inevitable 'rush' commenced), I became highly conscious of the large number of joggers, sloggers, lumberers and impending heart-attack cases padding the pavements around town. The 'Keep Fit Brigade', of which I am defiantly not a proud member, seems to encompass all classes of human existence.
There was the chubby girl, running the risk of her boobs blinding her permanently, so violent and unbridled was their range of motion. There was the tall, young man striding it out with the ease of Mo Farah. Another ruddy-faced man, who is probably office-bound during the week, was making his leaden and slow pumping progress, with water flask in hand and the look of demise around the next corner. All forms of human life. All trying their darnedest to defeat that untenable something. I counted more than twenty souls, some more athletic than others, en-route to Tesco's.
A couple of years ago, I drove a Suzuki S-Cross, powered by a 1.6-litre petrol engine, around the UK, in pursuit of the highest driveable passes, the occasional racing circuit and several off-road sites. I was keen to suss out its capabilities, as a much-vaunted, multi-surface sporting estate car, otherwise classified as 'SUV'. It was a good choice. It was also more all-round athletic than I had expected it to be. However, pressing on a bit did highlight its propensity for fuel consumption and I wondered if the diesel alternative might have been a better bet.
In some instances, the petrol engine was like that plodding office-worker; slightly leaden, suffering from excess baggage and desperately in need of a drink. On the other hand, the 1.6-litre diesel, boosted by a turbocharger, is much like that younger runner; capable of tackling hills as if they were not present, decently long-legged and torquey, yet possessing a fleetness of foot that was aided by its superior transmission.
While a brand new and much upgraded version of the Suzuki S-Cross is literally just around the corner, the opportunity to spend several days with the twin-clutch automated-manual version of the current model was not to be turned down. It is the perfect embodiment of punch and poise. In many ways, as with Subaru and its Forester SUV, the S-Cross is an unusual car. It lacks the high-riding, chunkier appeal of the archetypal SUV, which can carry off side-steps and bull-bars as aspects of its stance.
Interestingly, both Forester and S-Cross can deliver most competently in an off-road environment, despite lacking the ground clearance of the class contenders, although you would need to avoid severe inclines, to avoid losing either front, or rear bumpers. When you bear in mind that the closest 99% of SUV buyers get to driving off-road is across the flower-beds at Sainsbury's, or with two wheels traversing the grassy bank outside the local primary school, off-road capabilities are truly something of a joke.
It does beg the question of why Suzuki bothers to refer to this car as an SUV. Okay. It will do it but perhaps its real talent lies in its selectable drive-train, which means that on-road progress, regardless of what Mother Nature throws at it, is safer and more Quattro-like. Part of my dichotomy resides in the fact that Suzuki sells a more-than-acceptable SUV in the form of the Vitara, which means that the S-Cross, which is only marginally larger overall, has a confusing slot to occupy in Suzuki's model range.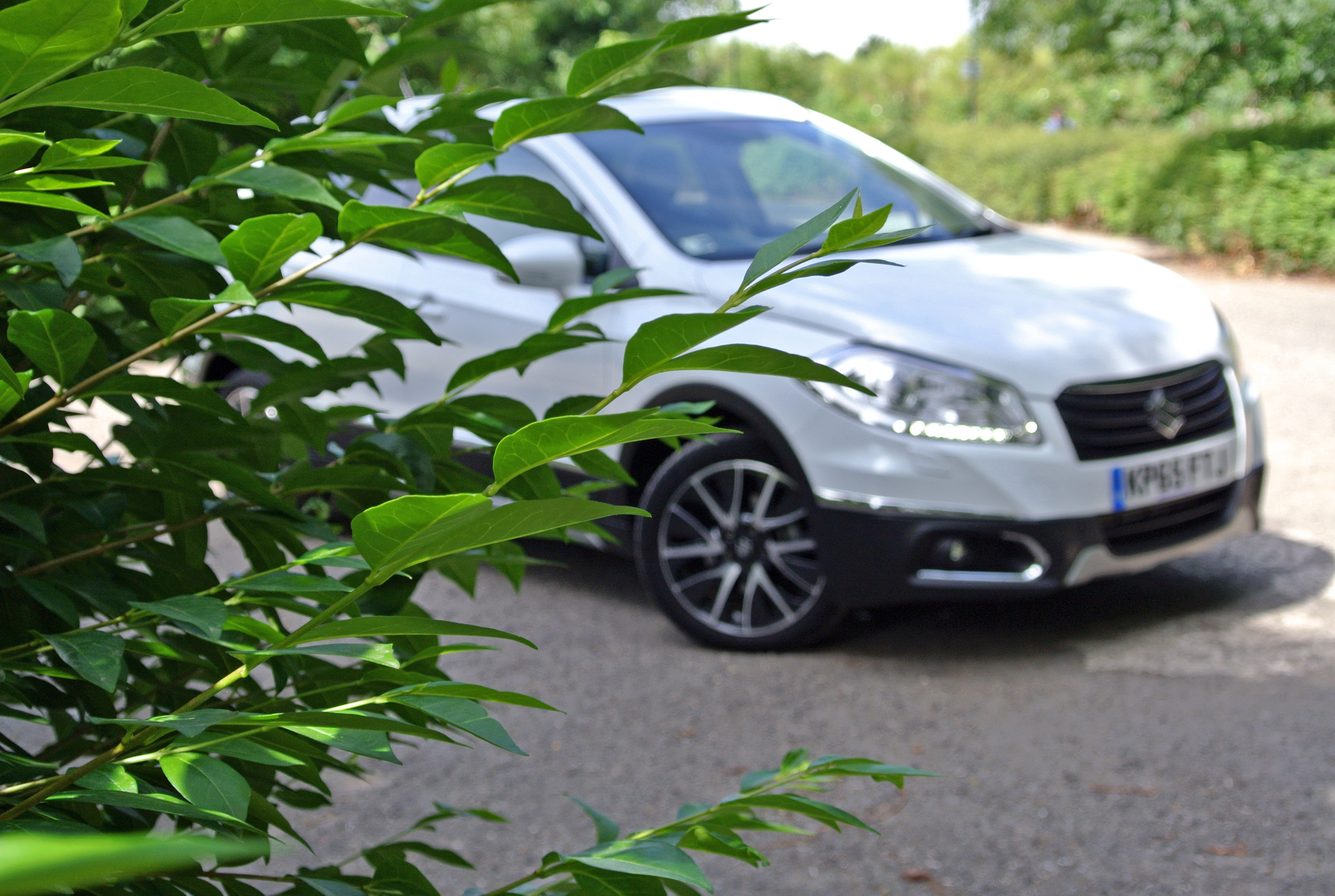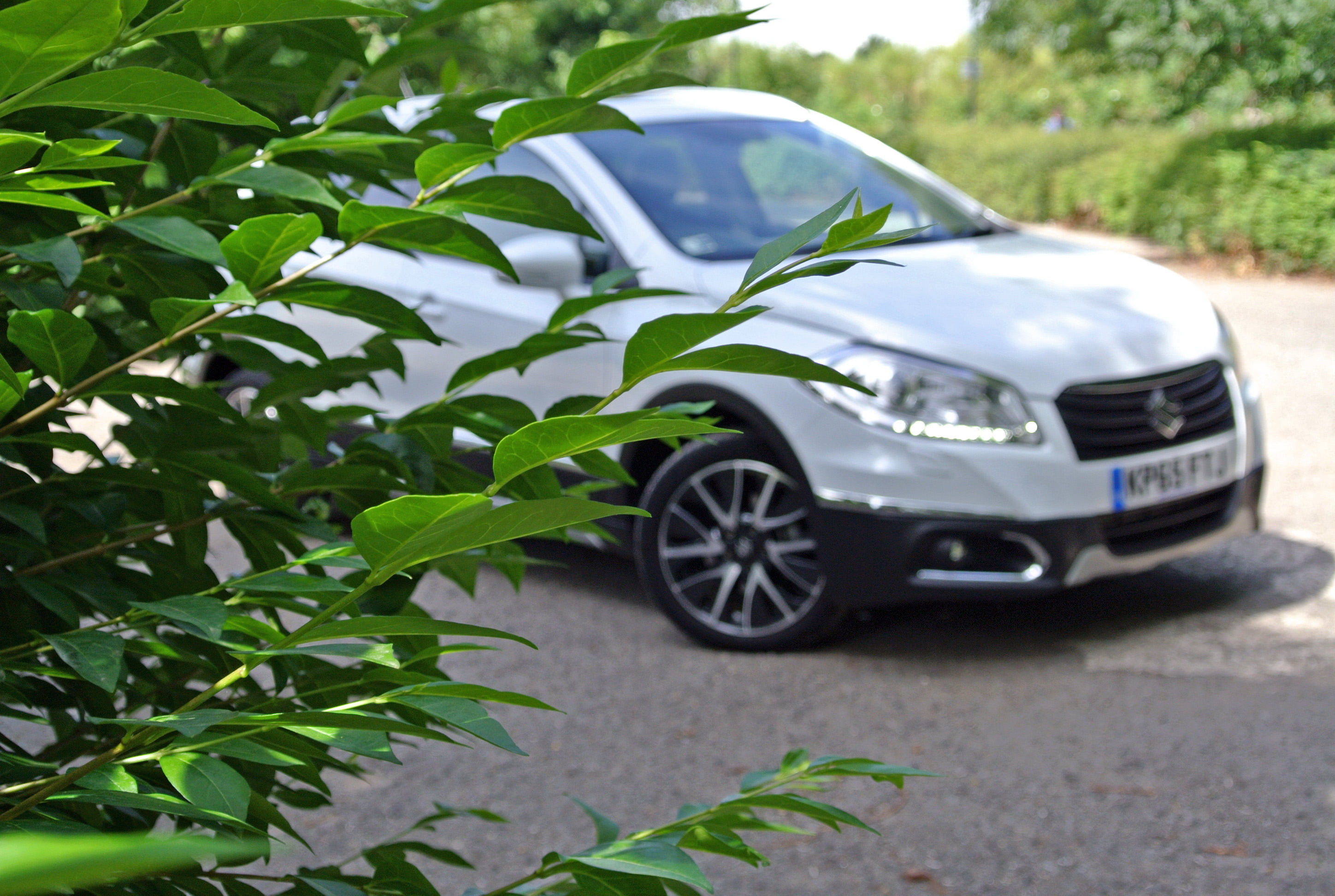 Although the soon-to-arrive new version receives the brilliant 1.4-litre and the smaller 1.0-litre BoosterJet engines that feature in the Vitara and Baleno models, which will provide a much-needed boost to petrol performance, the diesel unit in the test car produces a moderate 117bhp, allied to a brilliant 236lbs ft of torque. It is the pulling potency of this engine that makes it such a satisfying car to drive, even more so with the Twin-Clutch, six-speed 'box (TCSS). Whereas the driver might be grabbing for the gearlever more frequently with a conventional manual transmission, the automated alternative fills the gaps between the ratios with self-shifting and silken zeal.
The on-paper 0-60mph time of 12.7 seconds and a posted top speed of 108mph are typical of Suzuki. The company never overstates its performance levels. Yet, I witnessed 120mph (corrected to 115mph on the sat-nav system) and loose timing of the 0-60mph benchmark was around 10.0 seconds, which, for a car weighing around 1.4-tonnes, is most respectable. However, it is the mid-range verve that is so good on this S-Cross. With the gearlever left in 'D' (Drive; as with most auto-boxes), it will either 'kick down' into the lower ratios, or, dependent on throttle position, will just surge away with little effort.
Yet, I need to highlight that this is an electronically controlled manual gearbox. While I was quite contented to leave the transmission to its own ingenious devices, I did use the useful paddles (located behind the steering column cross-spokes), when needing to apply some judicious engine braking on downhill sections of road…although some smart algorithms in the gearbox ECU will perform the same function, when the transmission selector is left in 'Drive', which obviates the need for the paddles….go figure!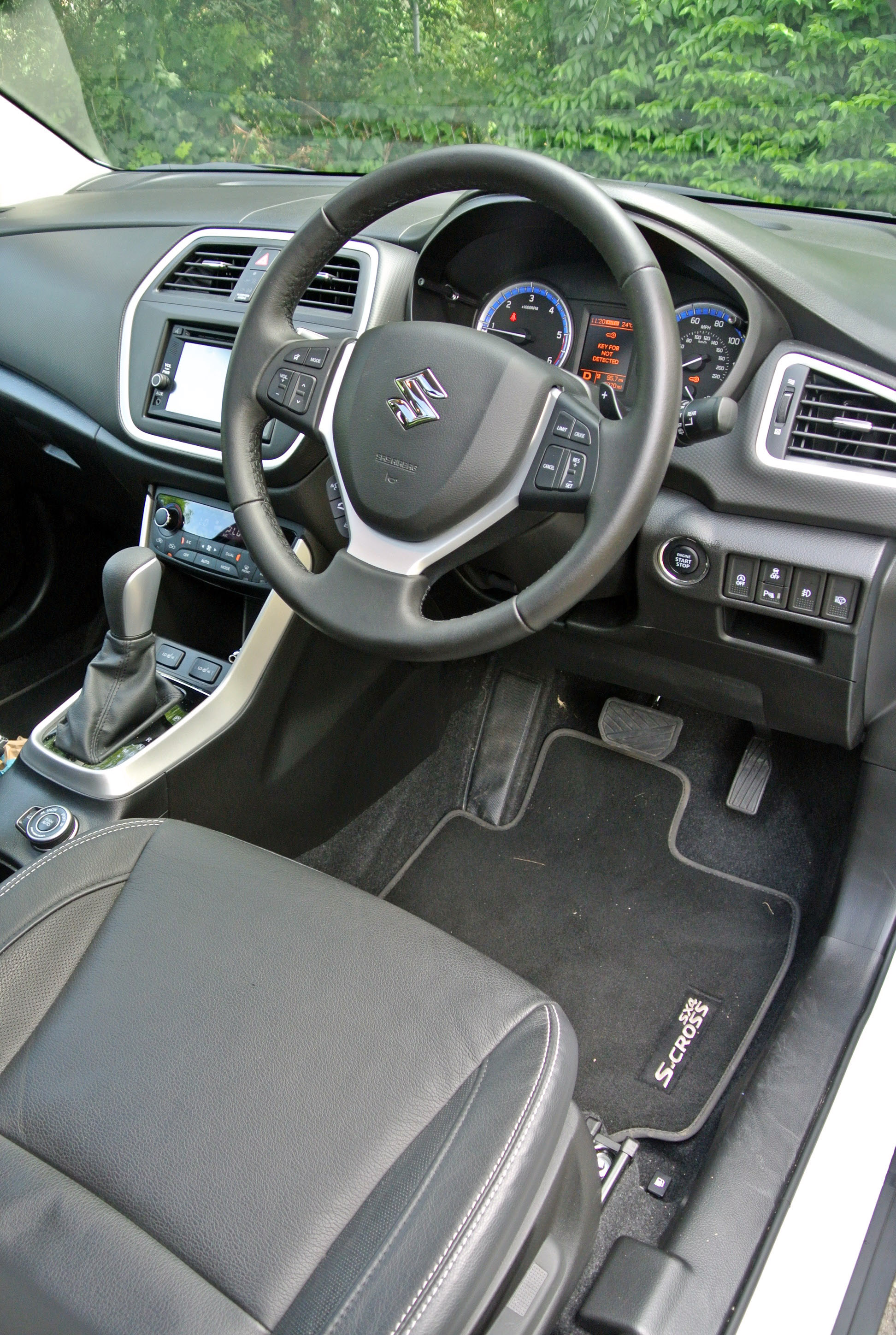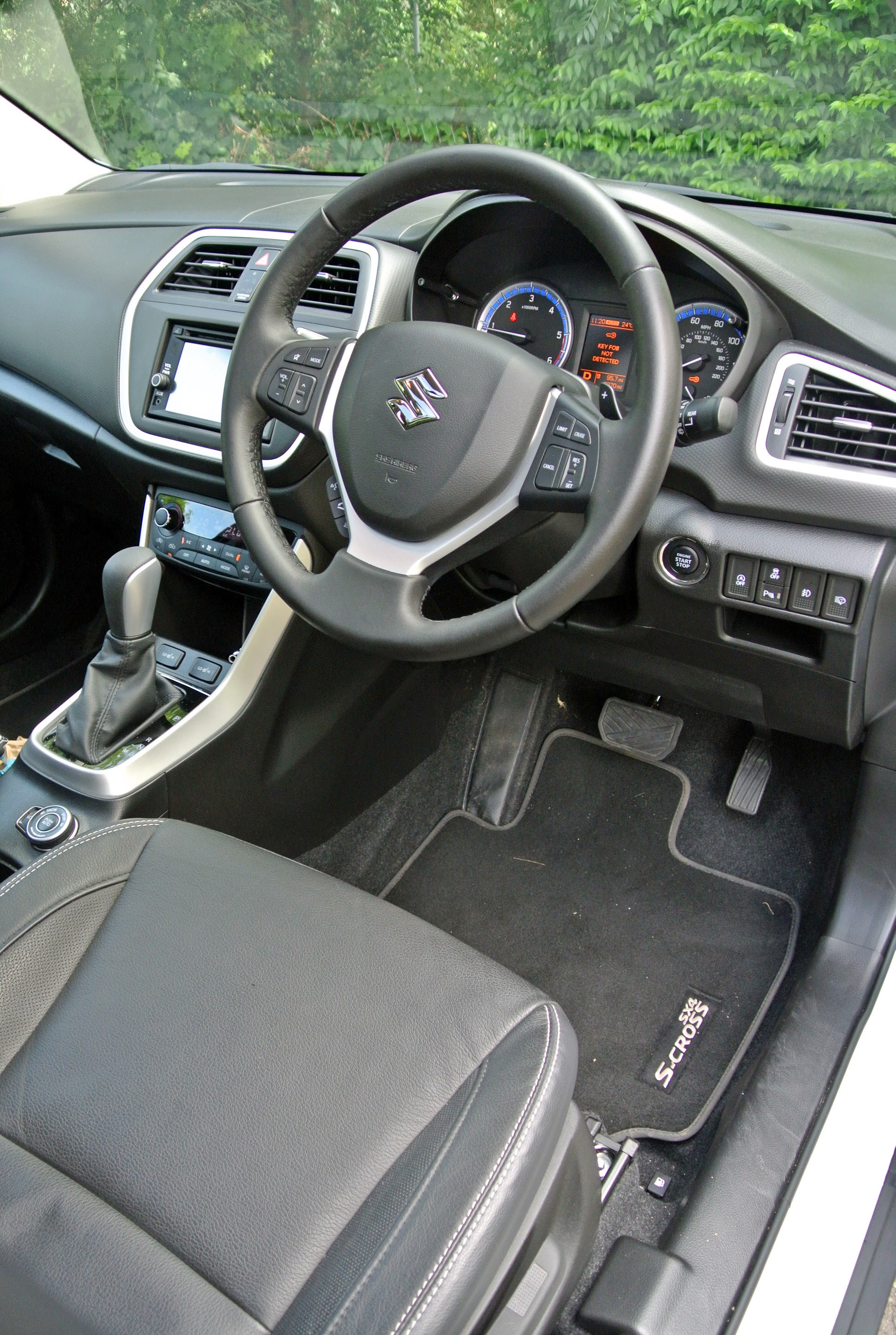 Incidentally, on an extended drive across country from my Lincoln home to North Wales, the S-Cross returned an outstanding 56.2mpg, which compares very favourably with its Official Combined figure of 62.9mpg. Its CO2 rating of 119g/km equates to £30 in annual VED (first year free of charge) and a Group 18A insurance classification also helps to keep running costs within sensible bounds.
Quite well equipped, the car is priced at £25,579 (on the road, including its pearlescent white paint; a £430 extra). However, an equally well-specified Vitara is £3,000 less costly. Remember that the S-Cross is built in Hungary, which means that poor currency exchange rates between Japan and the UK are not a criterion, although low labour costs in Hungary ought to be. No matter how I try to justify the price and perceived market position of the S-Cross, the Vitara provides significantly better value-for-money, which is another aspect of my dichotomy.
Suzuki's problem with the S-Cross, which would appear to be highlighted by a marked drop in sales interest in the model over the past year, is that it is 'market priced' to compete with other SUVs, like the Ford Kuga, the Nissan Qashqai, Skoda Yeti and Toyota RAV4, all of which are of the higher-riding, more-SUV type. It is little wonder that Vitara outsells it. Taken in isolation, it is a more than acceptable motorcar but it is not an SUV, despite its proven capabilities in the rough.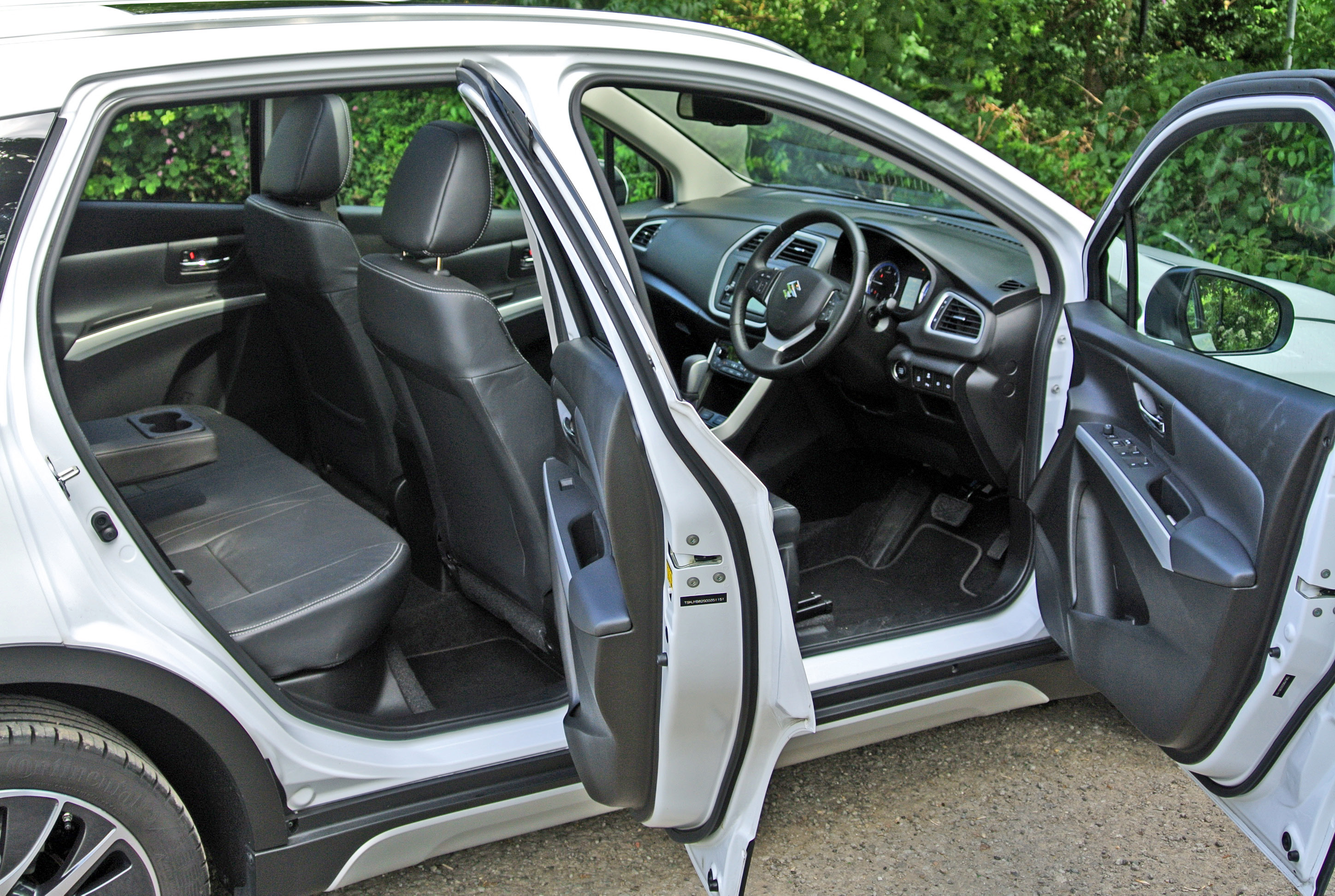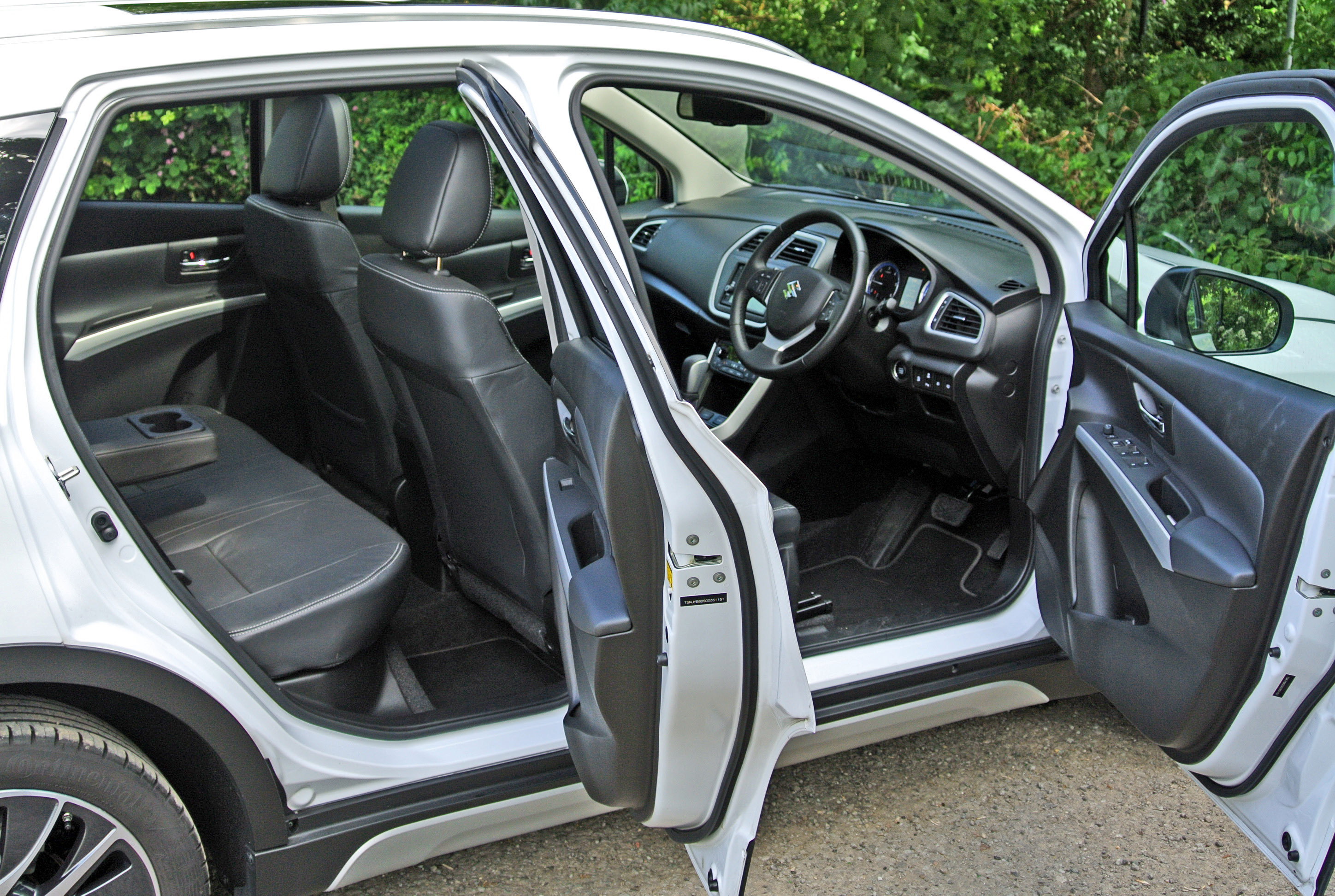 It needs to be said that, even for a two metres tall driver like me, there is bags of space within the cabin and I could, if I felt so inclined, sit behind a driver's seat set-up to accommodate my enormity. A rake and reach adjustable steering column and a decent range of seat height adjustment make it possible. The boot of the S-Cross (despite looking well-packed with just three shopping bags and an 8-pack of sparkling water) is also very accommodating. The interior is well-lit by one of the largest opening sun-roofs in the class. There were no sat-nav glitches and my android mobile connected with the in-car system after about six attempts, which is probably due more to me than the car.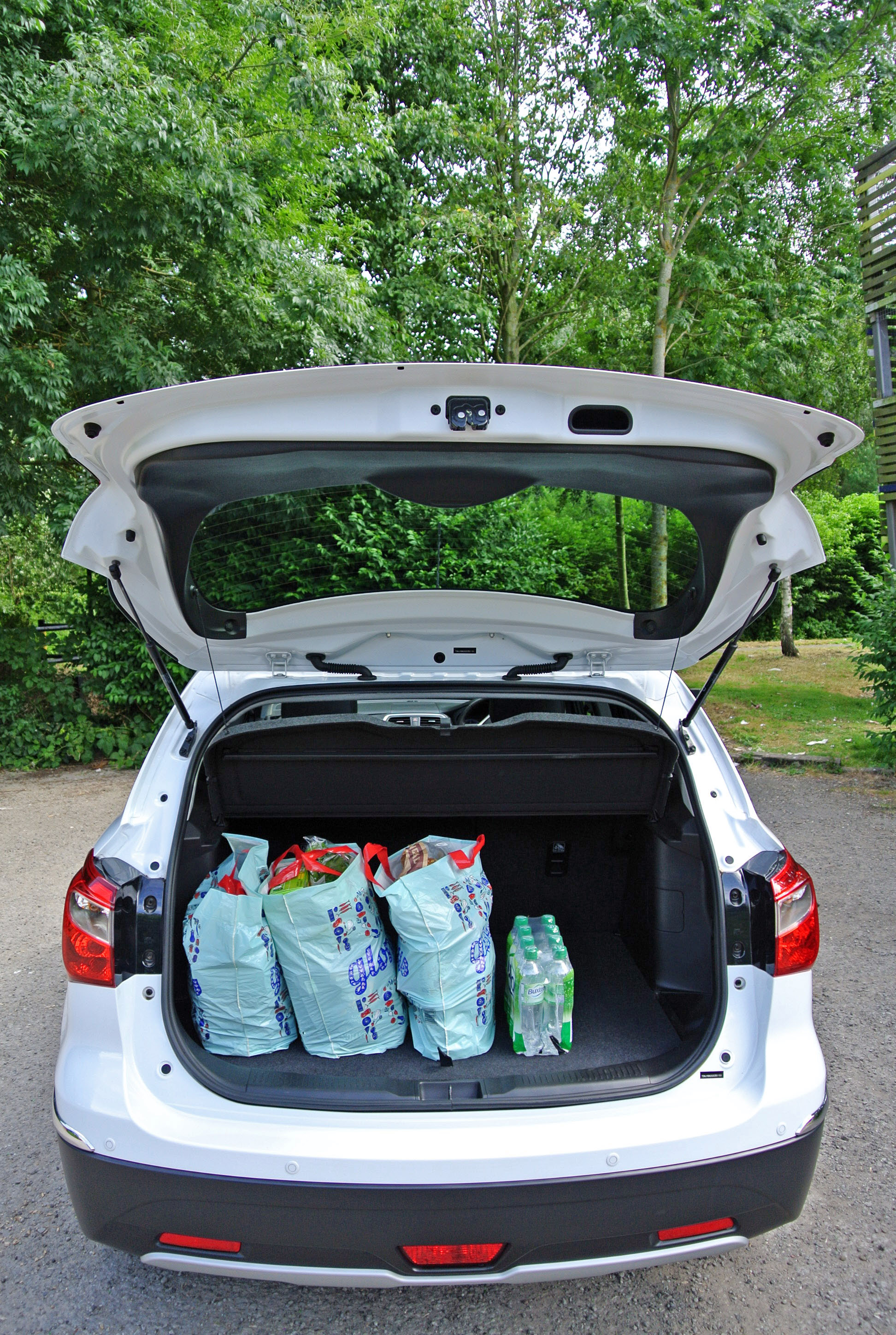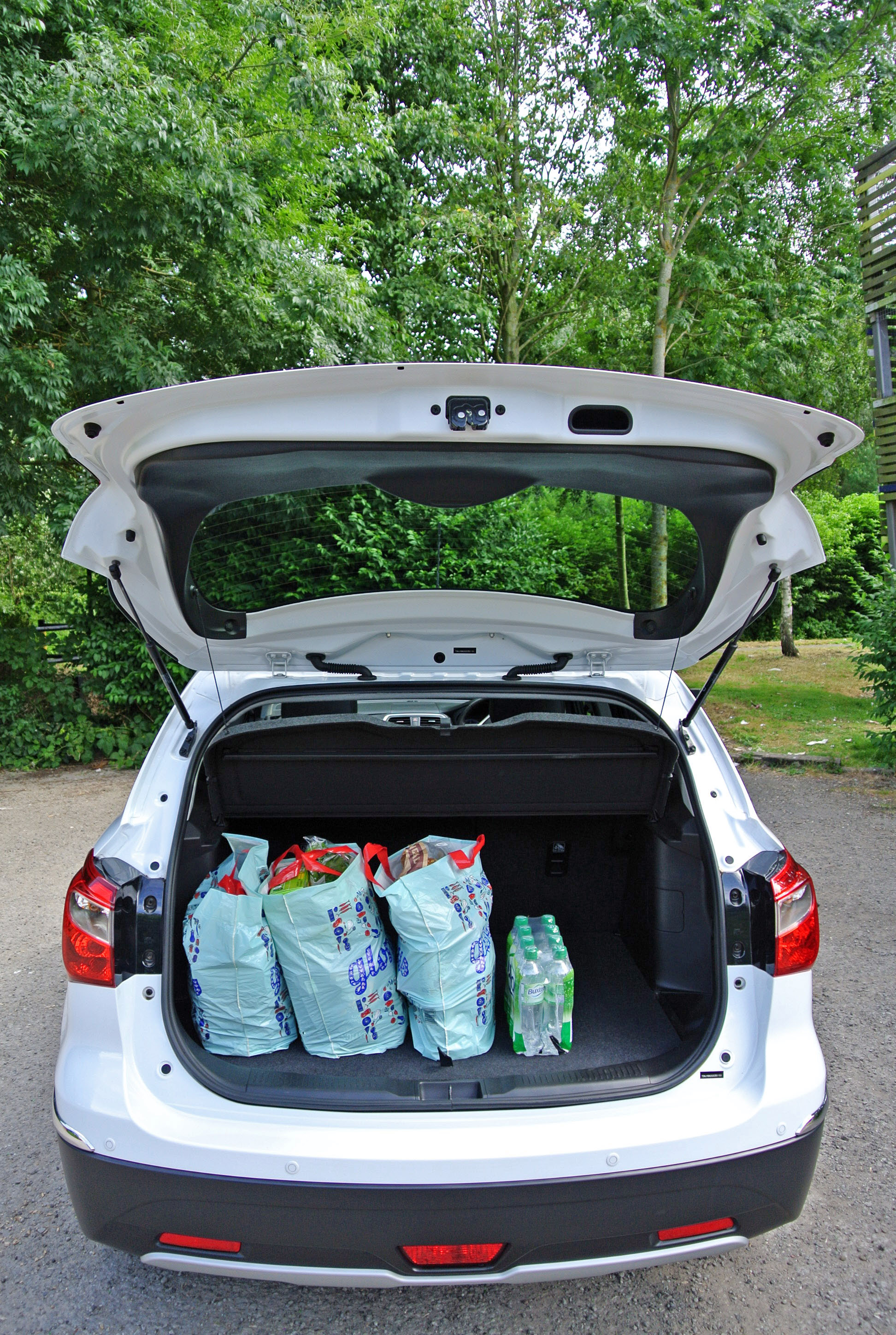 There is a plethora of near identical-looking SUVs in the new car scene. Suzuki has always gone its own way in both styling and practical presence. Therefore, if you are intending to break the tedium, an S-Cross makes sense. It drives beautifully, with accurate, well-weighted steering, deliciously compliant suspension that provides a smooth, non-jostling ride quality and powerful brakes. The automated-manual gearbox is a pure delight that does not sap power from the engine. However, the S-Cross lacks 'soft-touch' interior trim. Its cabin is a 'grey-fest'. Above all, it is a model that seems to be 'lost' in an otherwise energised and important market sector.
Having owned Suzukis in the past and with an intention to acquire a new Baleno model in the very near future, I shall admit to possessing a fascination for Suzuki as a brand. Despite loving the S-Cross, for its extensive range of model strengths, I cannot help but feel that it is a model that really does not have a place in the UK. It is too costly for what it is and it is not really an SUV, at a time when the market is crying out for ever more SUVs. In many ways, it is like that chubby girl mentioned earlier, a factor that I can only hope will be addressed by the forthcoming new versions.