In a topsy-turvy world, where former mainstream cars have been supplanted by the premium brands, Iain Robertson wonders how far can Audi go, without justifying its pricing, before customers start to look elsewhere.
While supermarket 'own brands' sell strongly and profitably enough to warrant shelf-space, unless their quality is unquestionable, they will always have an uphill battle against the branded alternatives. The various manufacturers know it, which is their logic behind expensive television advertising, where just one, or occasionally more, benefits can be extolled in a cushion-soft, cuddly-bear, mildly-comical manner…and that is just for toilet-rolls.
It is convenient to draw a comparison in the motor industry and although Ford Motor Company is a powerful, international brand in its own right…it is the fact that the Audi brand is Teutonically tuftrided that provides its sledgehammer ubiquitousness, even though largely similar advertising and promotional ideology is exercised to ensure that both car brands can compete on even ground. Where Audi has found its advantage, which has been enough to relegate a perfectly acceptable Mondeo into a somewhat lower classification, is in emotional appeal.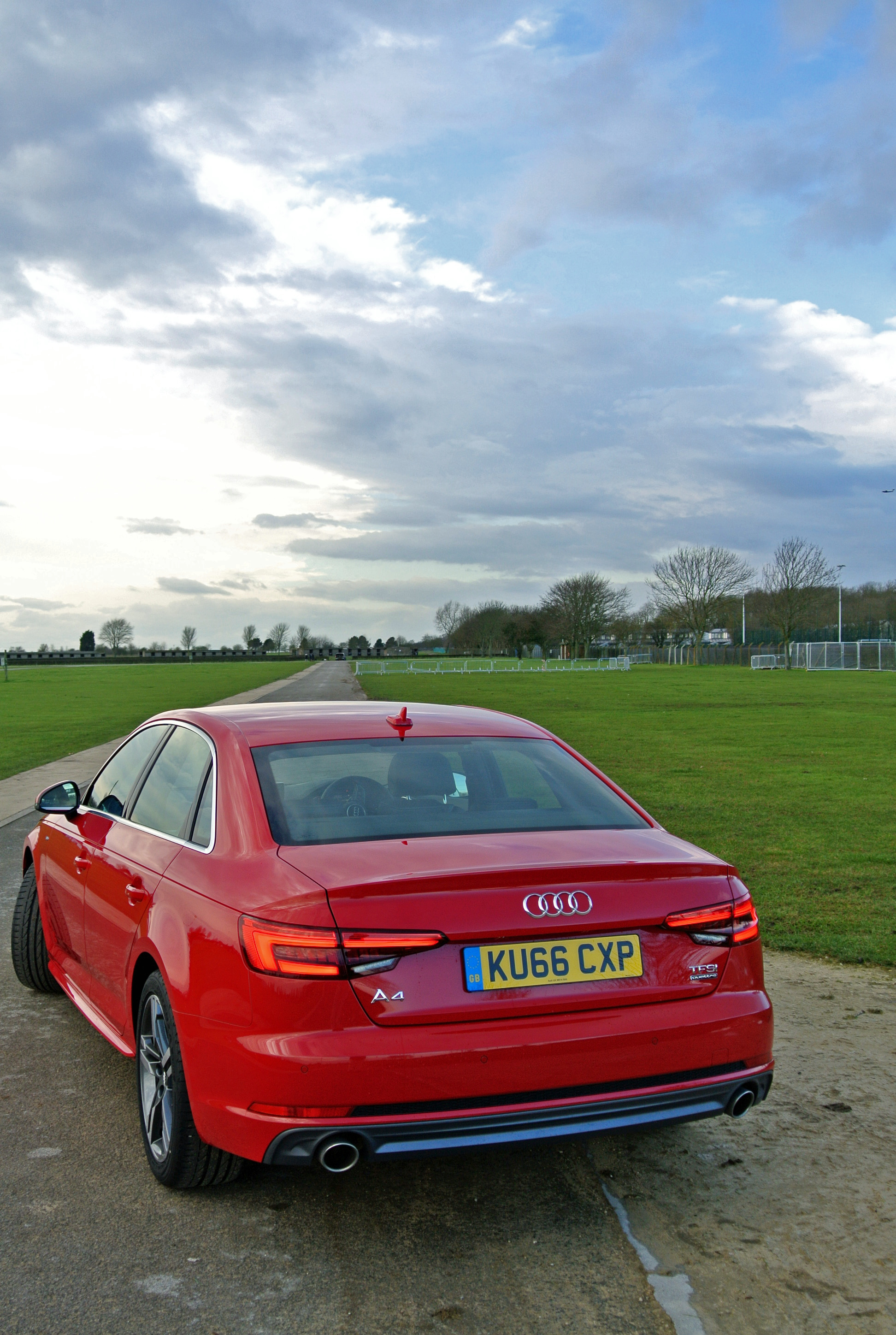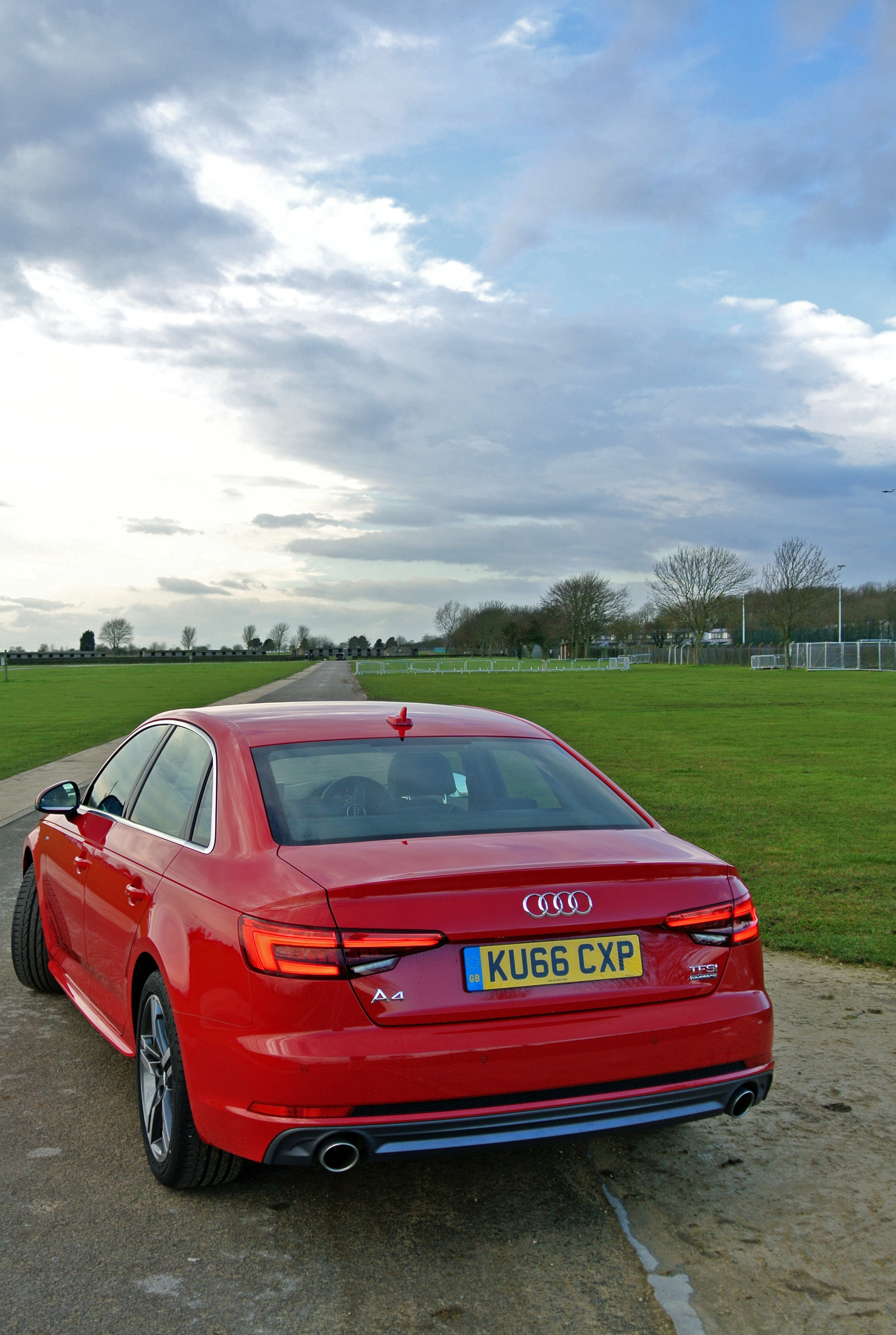 The typical Audi customer, well, that which actually contemplates a choice, is already of a mindset that includes both BMW and Mercedes-Benz but not the Ford alternative. There is nothing intrinsically wrong with Mondeo. It is nicely styled both inside and out; its detailing and the quality of the trim is excellent and it displays very few material differences over the equivalent Audi A4. Yet, on an emotional level, the Audi, which does carry a several percentage points higher price-tag, emits more than a whiff of prestige. Of course, the carmakers refer to this as 'premium', although I am truly not a fan of the American marketing descript.
It is the prestigious nature of the marque and the elegance of its 'Four Rings' logo that hoists it a vital few notches above the mass production, 'everyman' Ford. Of course, this has driven FoMoCo into a time-delayed frenzy, which it ought to have effected somewhat sooner than it did, of supplanting Ghia, its sometime Italian coach-built handle, with an all-new replacement Italian styling-house sobriquet, Vignale (pro: Vin-nyarly). For Ford, it is too little, too late and the consumer will not be gulled by badge-engineered, blinged-up and expensive Fords that look somewhat more Woolworths than Marks & Spencer. It is thus a 'win' for Audi.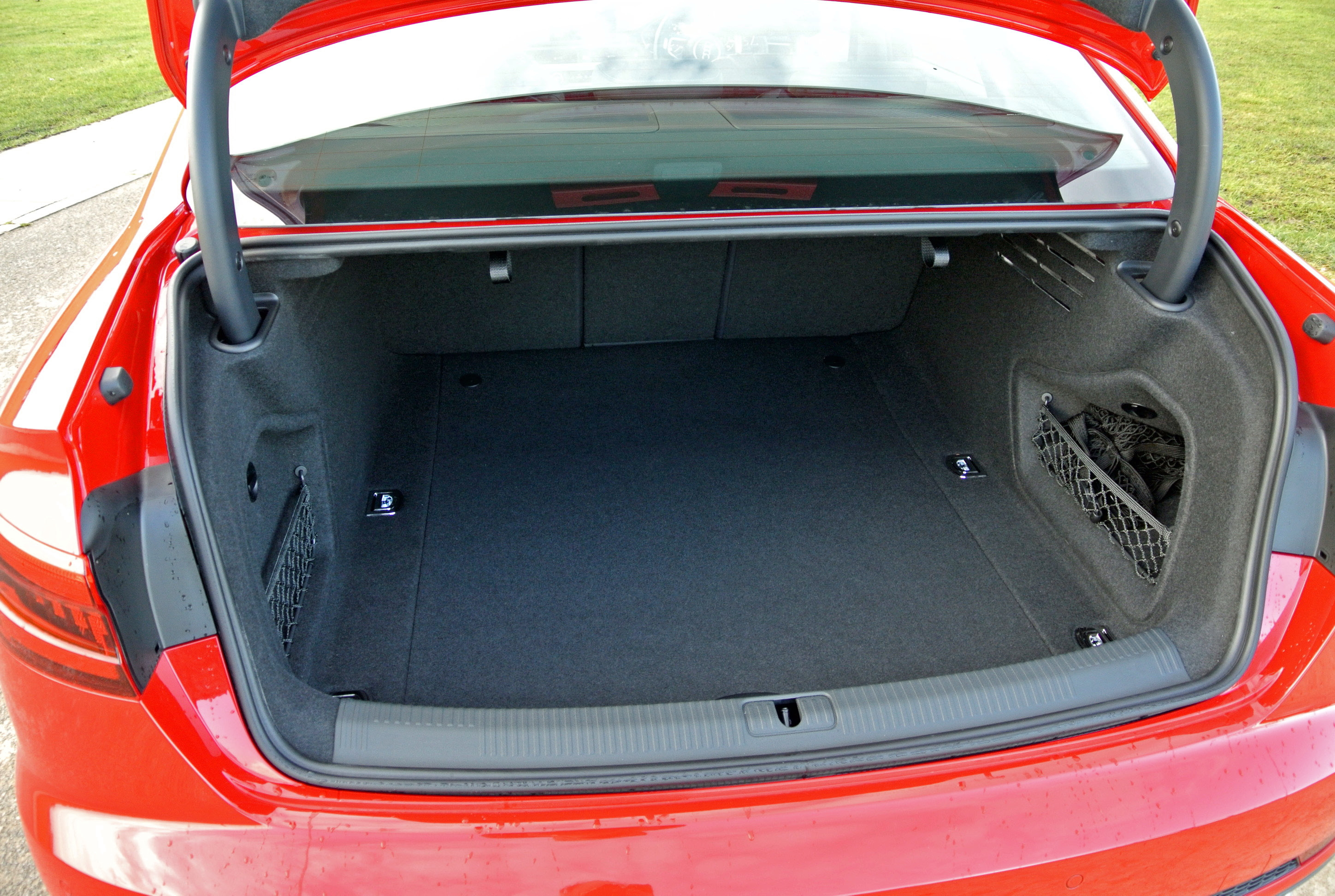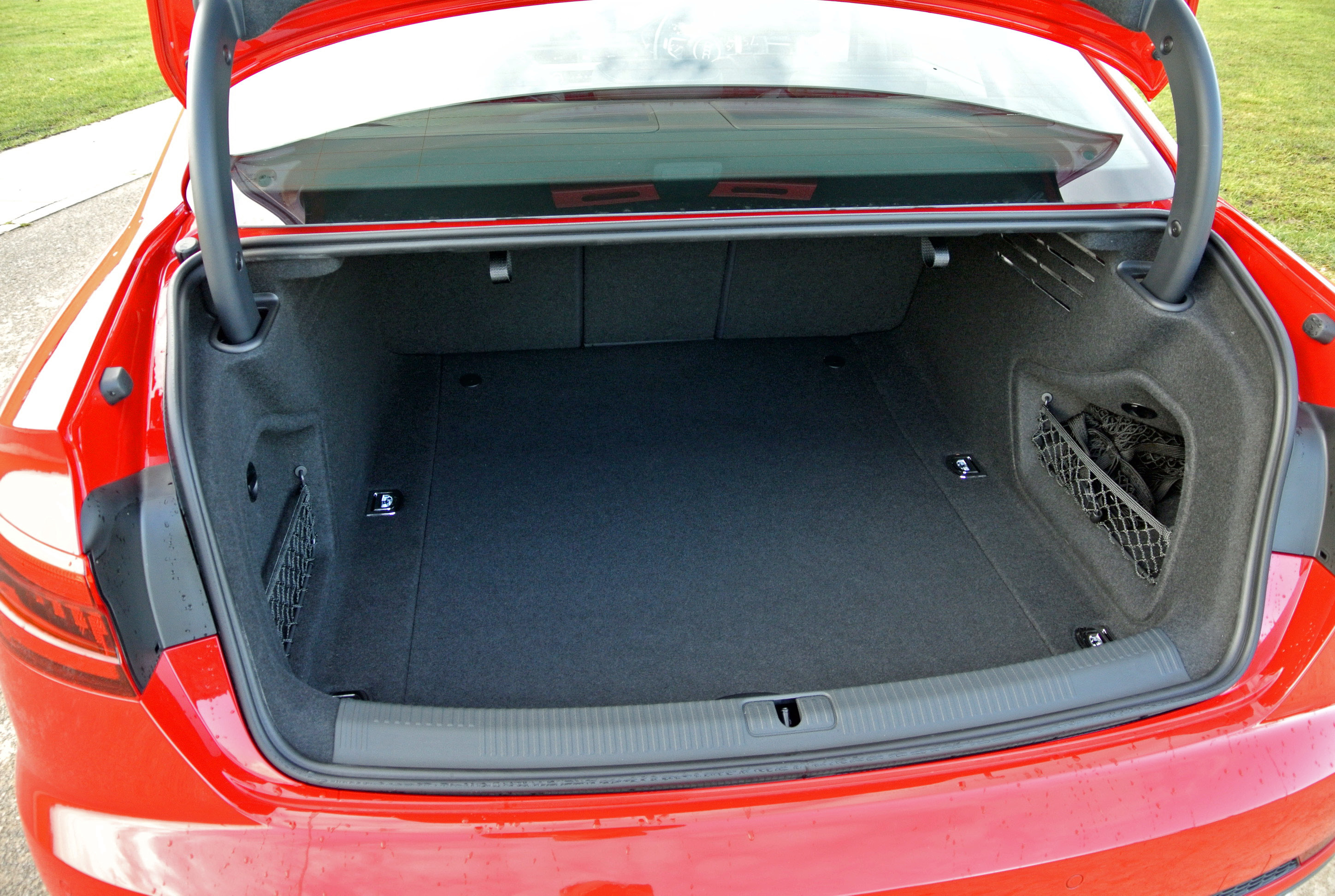 Ensuring the right specification to meet market demands is vital and Audi recognises that it has a competitive role to play in the traditional medium sector, which is peppered with booted examples that satisfy the corporate sector's every wish. As a direct follow-on to the original Audi 80, the A4 was produced first in 1994 as the B5 series, based on a VW Passat platform. In its latest guise (B9), it is built on VW's most recent MLB platform. While the lineage is clear to see and the model line retains its design crispness, the styling is now more sharp-edged and, if VW Group is not careful, it runs the risk of blurring the lines between other models from brands within the Group, as they are all starting to look very similar.
Around half of all Audis produced feature the Quattro drive train, which runs off a longitudinal engine (not transverse) and, in the case of the test example, through a seven-speed, twin-clutch, automated transmission. Displacing 2.0-litres, the four cylinder unit develops an impressive 248bhp, supported by almost 272lbs ft of torque, augmented by a turbocharger and variable valve timing. It is a fine combination and, equipped with torque vectoring to ensure the ultimate road precision and surefooted handling, it can make a real ninny behind the wheel look like a motoring superstar. The competent driver will feel encouraged by the A4's neutrality and on-limit dynamic security.
In some ways, the latest A4 can be disturbingly lacking in character, its clinical efficiency turning the average cross-country drive into a lifeless proposition. In some respects, I can almost understand the vast number of A4 drivers that I spot with mobiles to ears illegally, because they feel unforgivably remote, albeit safe, from the actual driving experience.
Yet, efficient it is, despite the extra drag of all-four-wheels being driven. While the car feels nowhere near as quick as the on-paper figures suggest (0-60mph in 5.5 seconds, 155mph top speed), its 45.6mpg Official Combined fuel return and 144g/km CO2 rating are more than merely respectable. As you might be aware, I have a 50-miles eco-route that I use to confirm all test cars' claims and the A4 mustered a 45.8mpg brim-to-brim figure on it. Audi's numbers can be regarded as true.
However, despite a fairly hefty list price of £37,345 for the base 2.0TFSi, with S-Tronic transmission, in sporty S-Line trim, for which you could acquire a fully-loaded and significantly more spacious Skoda Superb, you need to factor in £645 for the non-metallic, non-mica, red paint and in excess of £8,000's worth of extra-cost items (Driver Assistance Pack, Sports seats, Comfort and Sound Pack, LED lamps front and rear, Tech and Vision Packs, adaptive suspension and a few other odds and sods) that bring the test car to a massive price tag of £47,270! I have great difficulty in justifying it.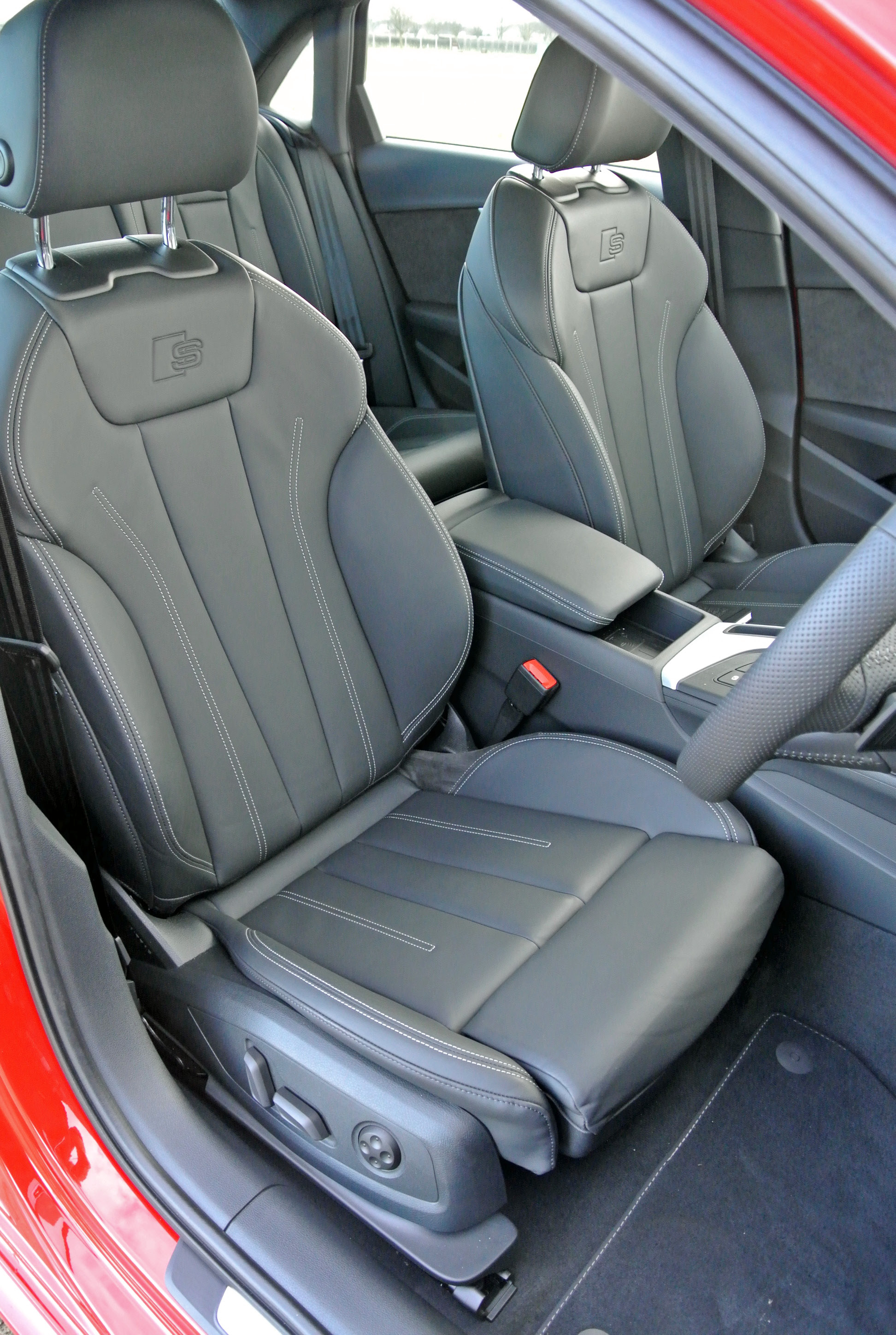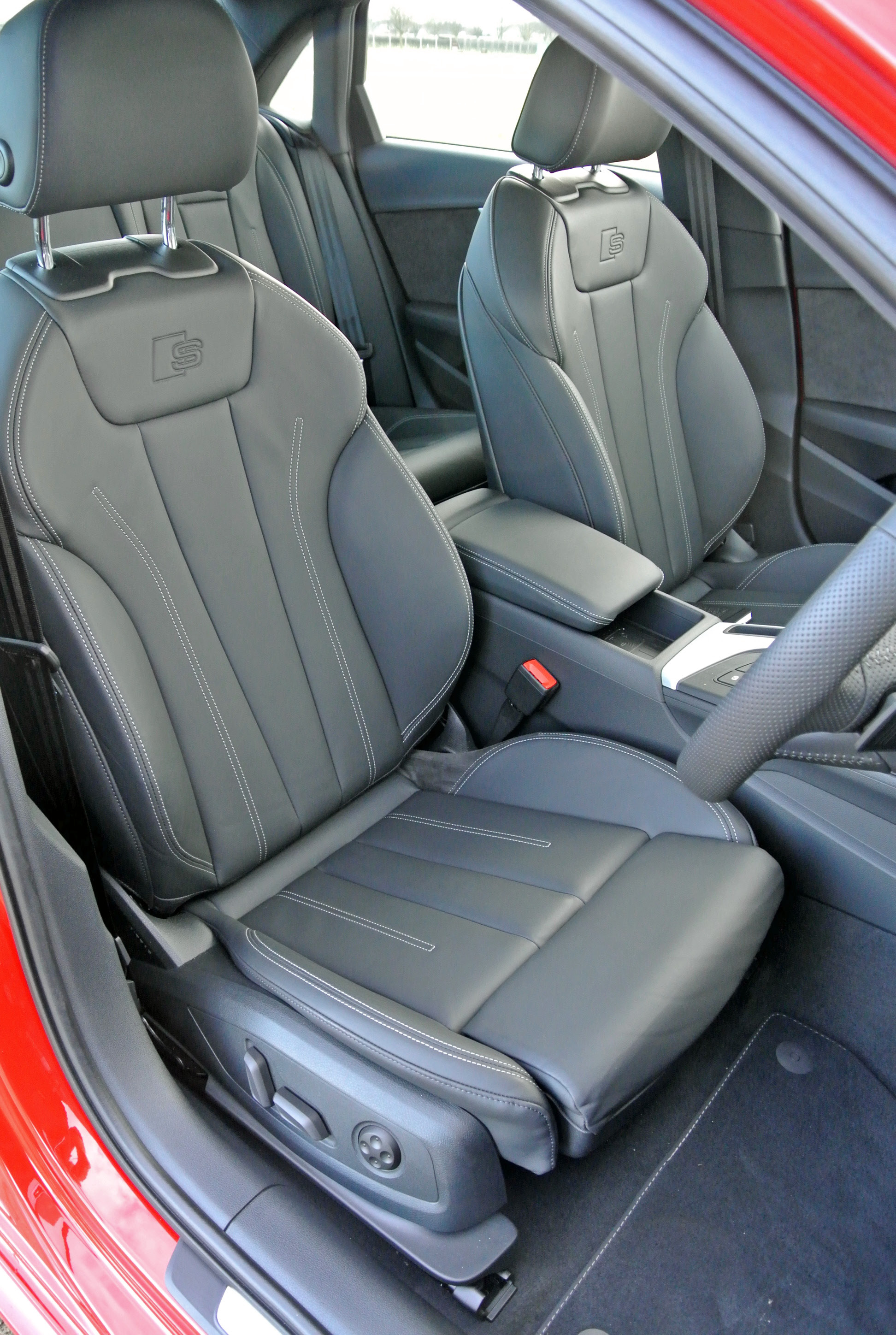 I cannot deny that its driver's seat is a wonderful place to park one's bottom. Its Nappa hide covering is compliant, luxurious and hip-hugging, while being every bit as special as sitting at the controls of a Bentley Continental. The dashboard is clinically clear and features the multi-view option that places a 3D sat-nav image alongside smaller graphic dials on demand. It is a lovely device but it is still just a malleable screen at the end of the day and I am 100% certain that it is only marginally more costly to produce than any other LCD screen within any modern motorcar.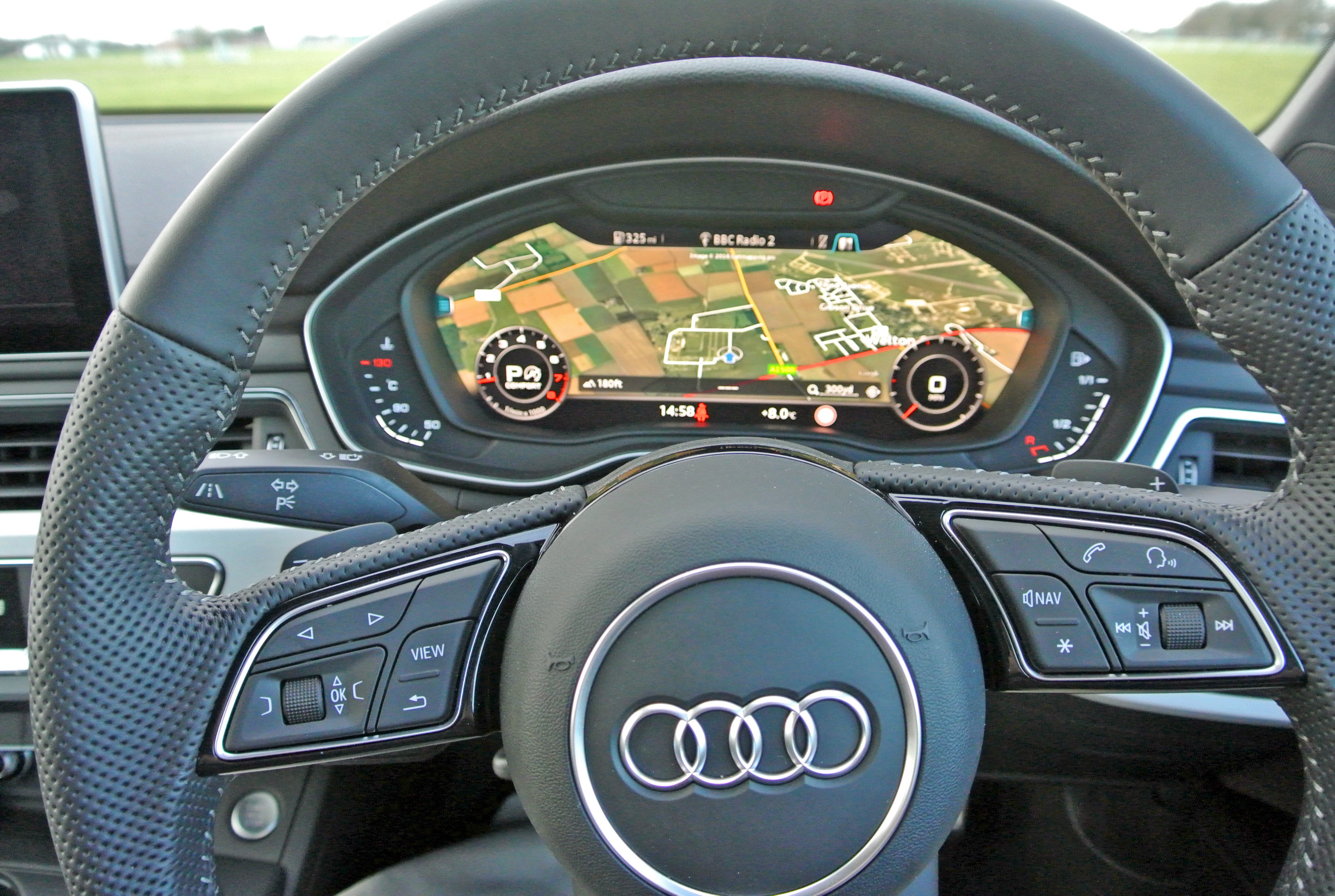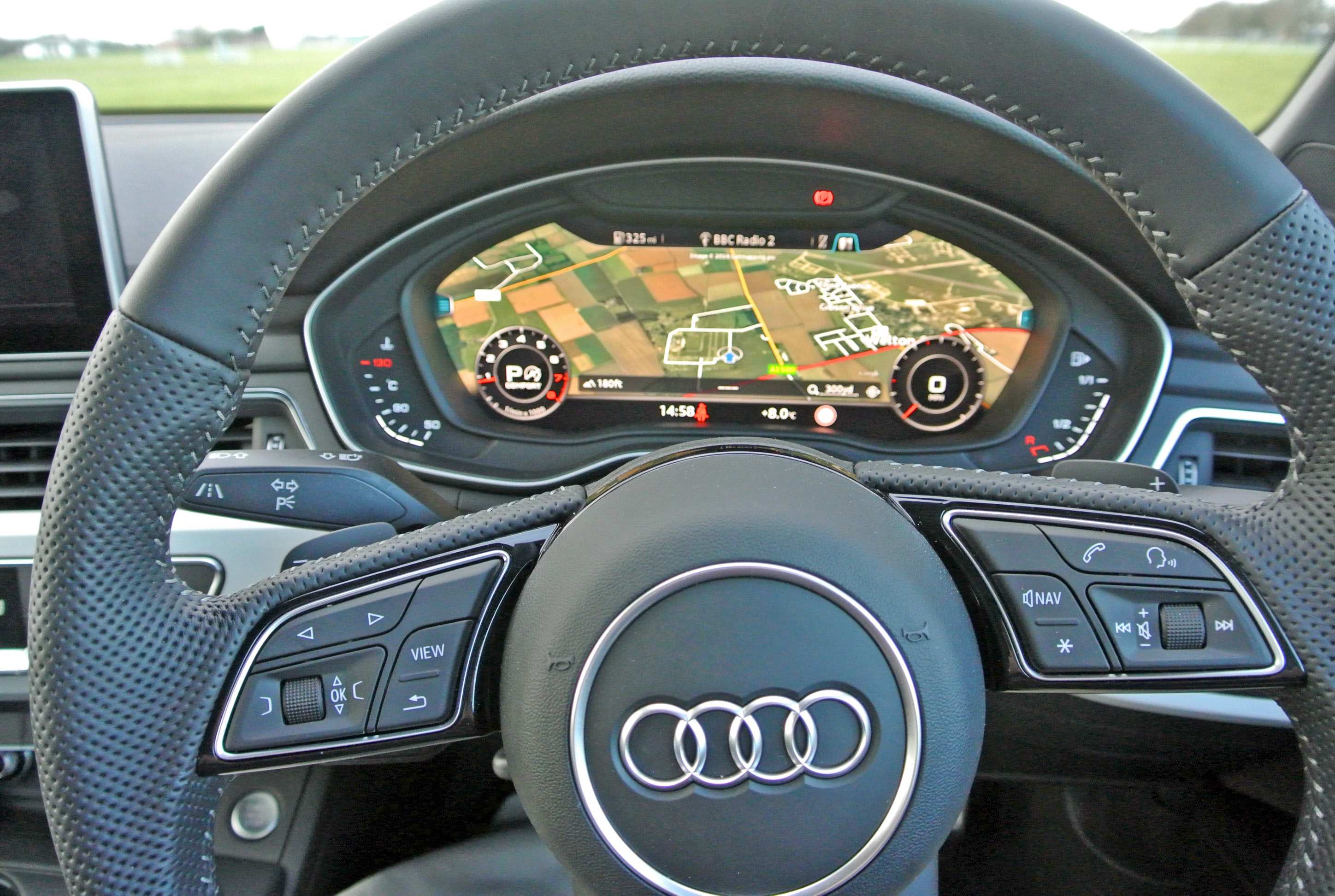 I have said it before and I repeat it again…the danger of 'market pricing' is that something that might be described as good value becomes sorely overpriced, with each upgrade, to a point at which it becomes priced out of the very market it is aimed at. I am sure that Audi earns a huge slice of the overall profits that Volkswagen Group declares each year but to remove the word 'affordability' from its vocabulary is patent nonsense. This A4 is grossly overpriced but the problem is that it can be loaded even higher. While the lion's share of Audi's business is to the burgeoning company car sector, I wonder how many firms' accountants, even though they might be leasing the vehicles, ponder about the list price. They ought to, as depreciation remains a key factor and Audi is only as good as it keenest rivals.
To be fair, I appreciate the amount of extra effort expended in producing its machine-stitched sports seats, complete with their 'S' logo, and the broad band of expensive Alcantara stretched across each door card. There is no denying the sense of occasion, as one enters, or alights from, the A4's cabin, as every touch-point is of high quality…but a top version of the VW Passat delivers much the same agreeable appeal, as does the aforementioned Superb and they are nowhere near the Audi's invoice bottom-line. Both feel every bit as solid on road.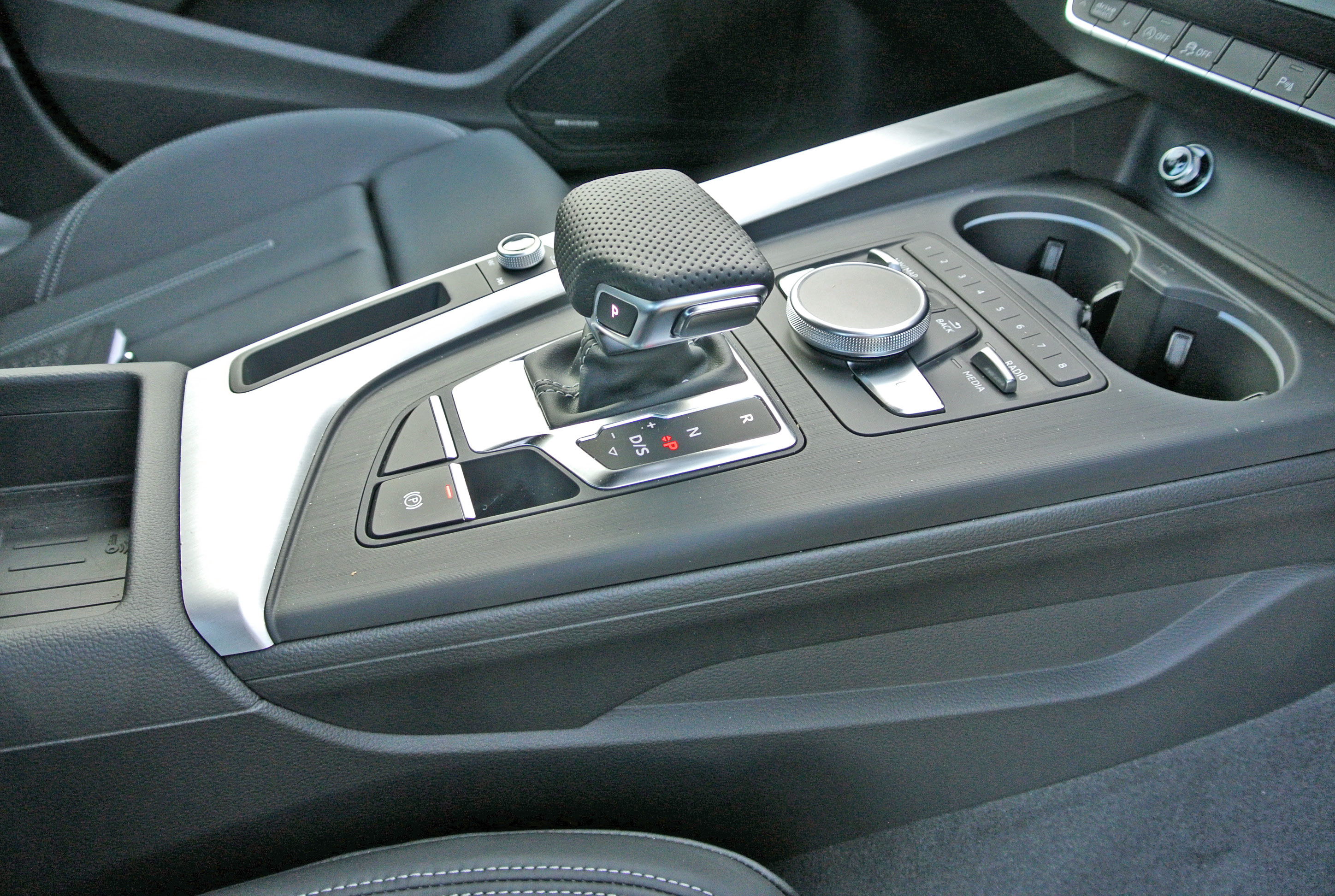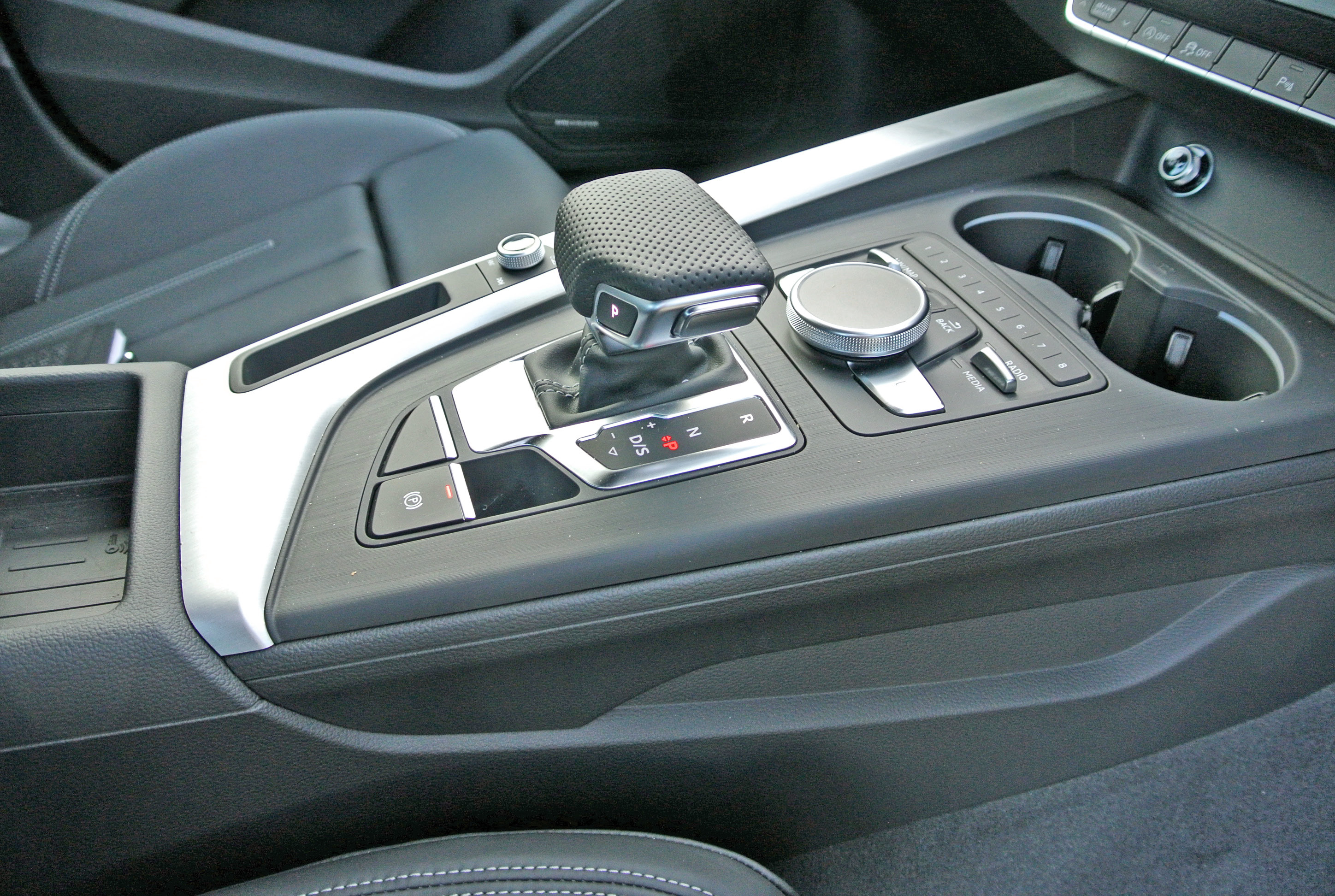 The driving experience, as mentioned earlier, can be a little clinical but the engineering integrity of the car is without question. Try as I might, it was almost impossible to budge the A4 off its chosen line, even when cornering at almost ridiculous speeds. Even power-on understeer is eradicated by the chassis vectoring. Body roll is contained and there is neither acceleration pitch, nor dive under braking, for the driver to contend with.
Pitted against its BMW 3-Series, or Mercedes-Benz C-Class rivals, the Audi A4 is as unflawed as it needs to be. I am a strong fan of the C-Class, which is available in 4WD form, as indeed the BMW is with X-Drive. Of course, the overbearing Audi is pegged at a price that is competitive with either of its key rivals but that does not make it right. If you desire value, then there are other brands worth closer examination. Audi's 'exclusivity' is not what it once was and that might be a deciding factor for future vehicle spends.