While Iain Robertson is hardly a proponent of most 4x4s, he knows that some buyers cannot see beyond them, not from the obvious dimensional aspects, but because they accommodate status, comfort, luxury and technological demands.
Short of tattooing the legend on a butt cheek, or somewhere only an occasional holidaymaker might sneak a preview, I am emphatically NOT an SUV lover! In attempting to address the reasons for my antipathy, I can only presume that it stems from an ancestral link to the land, through a grandfather, who was a professional, old school farmer and land owner.
He, as did people of his ilk, drove a variety of 4×4 machines that had purpose. One of my earliest driving experiences was at the controls of an Austin Gypsy but he owned a Jeep Overland and also a couple of short and long wheelbase Land Rovers too. However, Grandpa, when not enthusing about horses (he was a Military Cavalryman), was also a car enthusiast and I can recall a Bugatti Type 35B, a Ford Model T van, a Bentley R-type, an Armstrong-Siddeley and a Riley RME dust-coated, surrounded by hay bales and various farming implements, in one of the barns at Home Farm. His regular transport was an immaculate scarlet-over-black Jaguar Mark IX.
That was the point. The Jag was used to drive to and from the market in Kinross, or Perth. The 4x4s served purpose on the farm, or towing sheep/cattle trailers behind them. They were never intended for extended use on the public highways. It was the Yanks that started the 4×4 leisure craze in pre-WW2 America, followed soon afterwards by Ute-driving Antipodeans. Africans relied on old Peugeots…pretty much as they continue to do so today. In the period immediately post-WW2, army surplus shops proliferated and innumerable 4x4s entered the market, snaffled up for seriously knocked-down rates. Suddenly, all of that admittedly agricultural technology was available for pocket-money; it was inevitable that some of them might become playthings.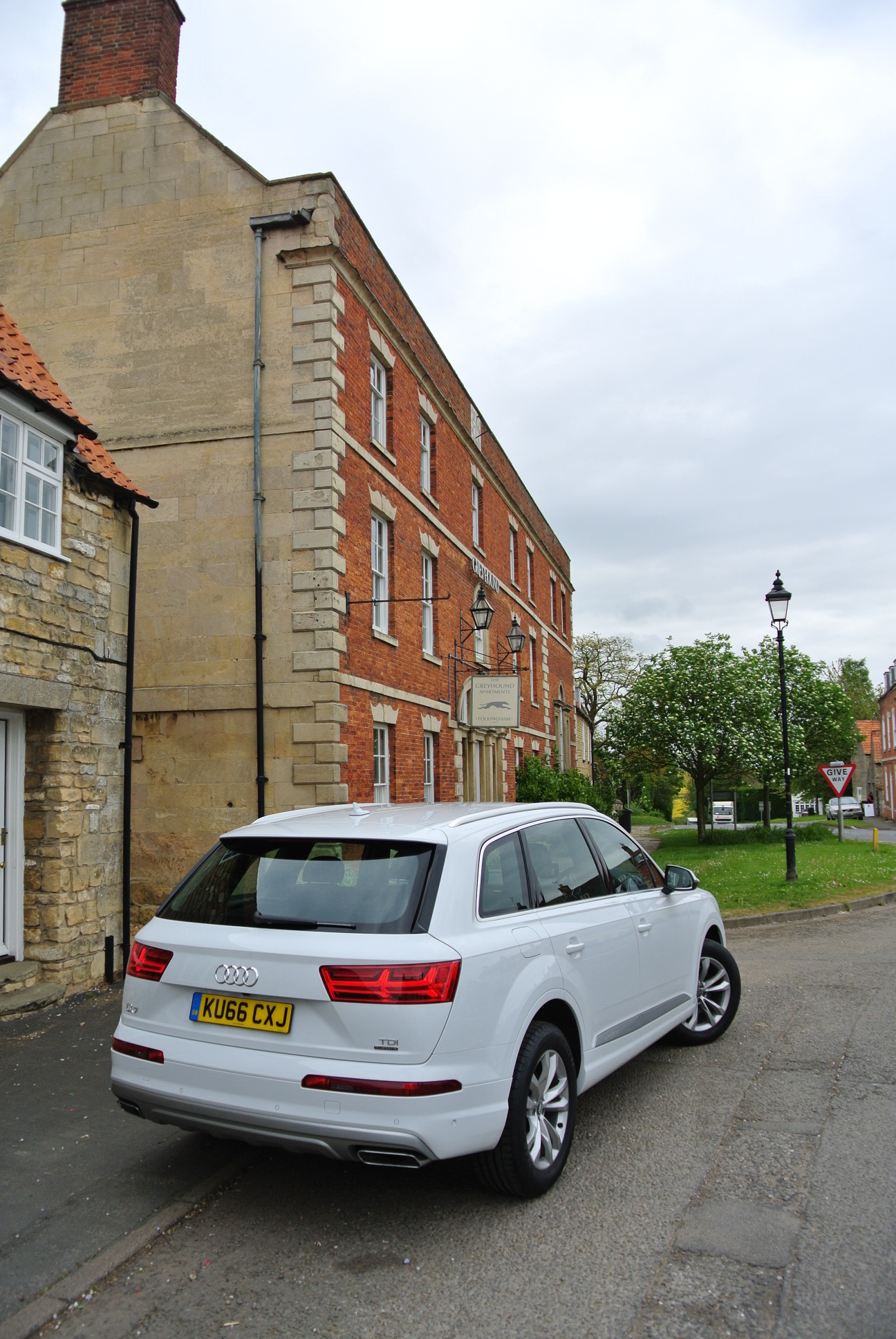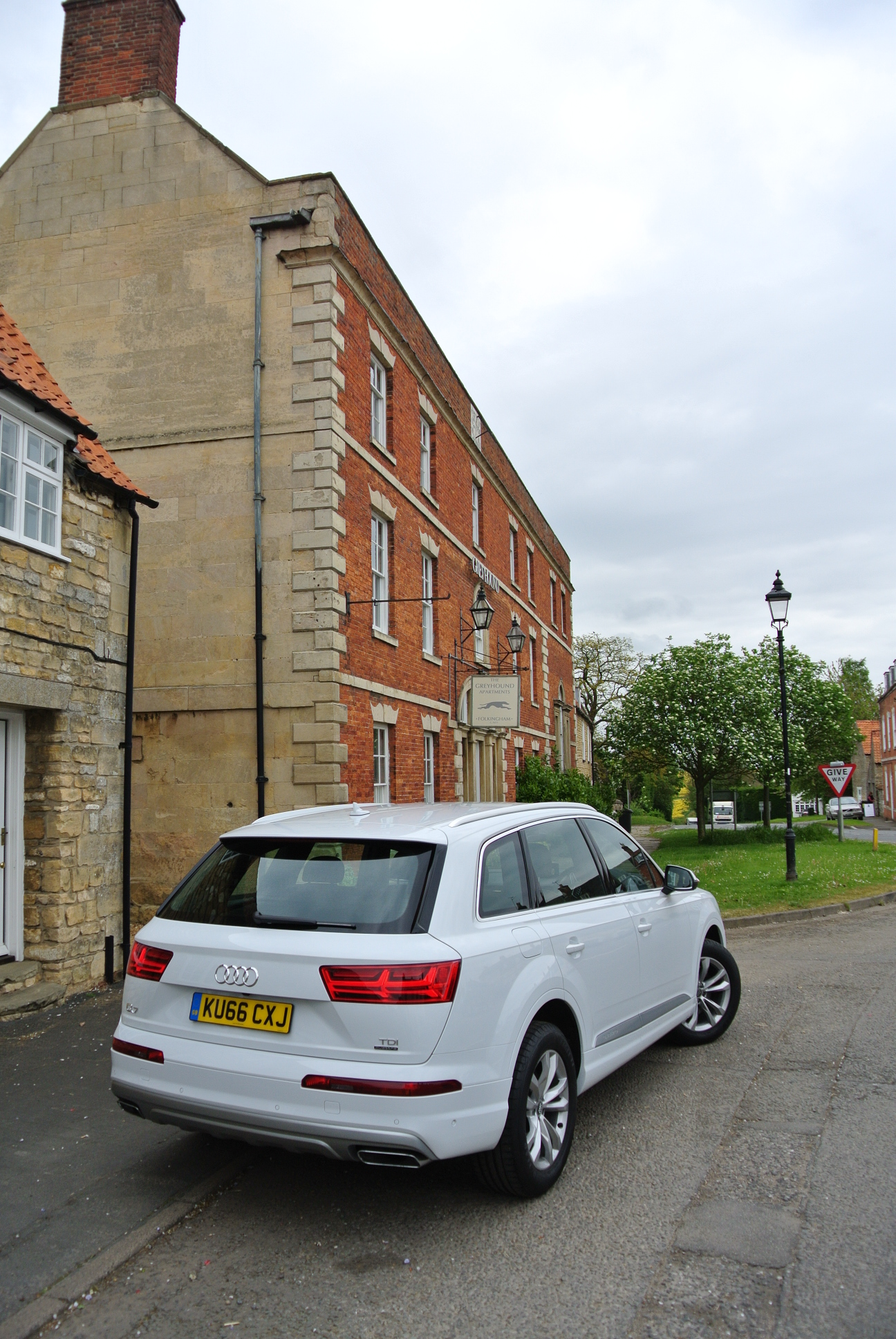 Of course, the Japanese refined the whole process and, allied to smoother suspension, better seats, car-like interiors and freshly discovered, go-anywhere capabilities, the 4×4 grew into the SUV that we know today. It was a market sector that enjoyed an initial burst of retail energy between 1970, when the first Range Rover appeared, and the mid-1980s, when the hot hatch became the preferred mode of criminal transportation. However, by the late-1990s, it was a market sector that was growing like Topsy, consisting of small, medium and large models, with a plethora of sporty and other niche entrants all vying for market relevance. Today, the SUV has supplanted the MPV in most motorists' minds and it is still the fastest growing segment, showing few signs of diminishing.
As a road-tester, I have to drive SUVs. As a reviewer, I need to hold, even formulate, an opinion. It does not matter, whether I am wrong, or right, as long as I state facts but offer up a viewpoint. Some cars in this broader class I actually covet, such as the incredible Suzuki Vitara 1.4S, which is actually more a slightly hiked-up rally car for the road, than go-anywhere agricultural implement. However, the Range Rover, as you may have read in a report I wrote late last year, has been turned from a £2,000 plastic-seated, rubber-matted, alloy-bodied, rough-and-ready original into super-luxury barge that nobody can ignore, especially when the price tag can top £100,000 without exerting too much sweat.
The Audi Q7 is the VW Group's alternative, Teutonic offering. To be fair, it is re-imagined in both Volkswagen (Touareg) and Porsche (Cayenne) forms but the Audi is the luxury barge. It looks impressive, largely because of its dimensions, and in perfect 'UN' colourway, complete with chocolate (Noughat Brown) hide interior, there is little about the Q7 that does not ring of money and great big wads of it. As with other Audi products, it reeks of high quality, is impeccably assembled and immaculately presented. Both inside and out, there are myriad little touches of convenience and care that underscore customer satisfaction in ways that some brands tend to overlook, such as sound-deadening pads in the door pockets, or rubber bases in the trinket trays and drinks-holders.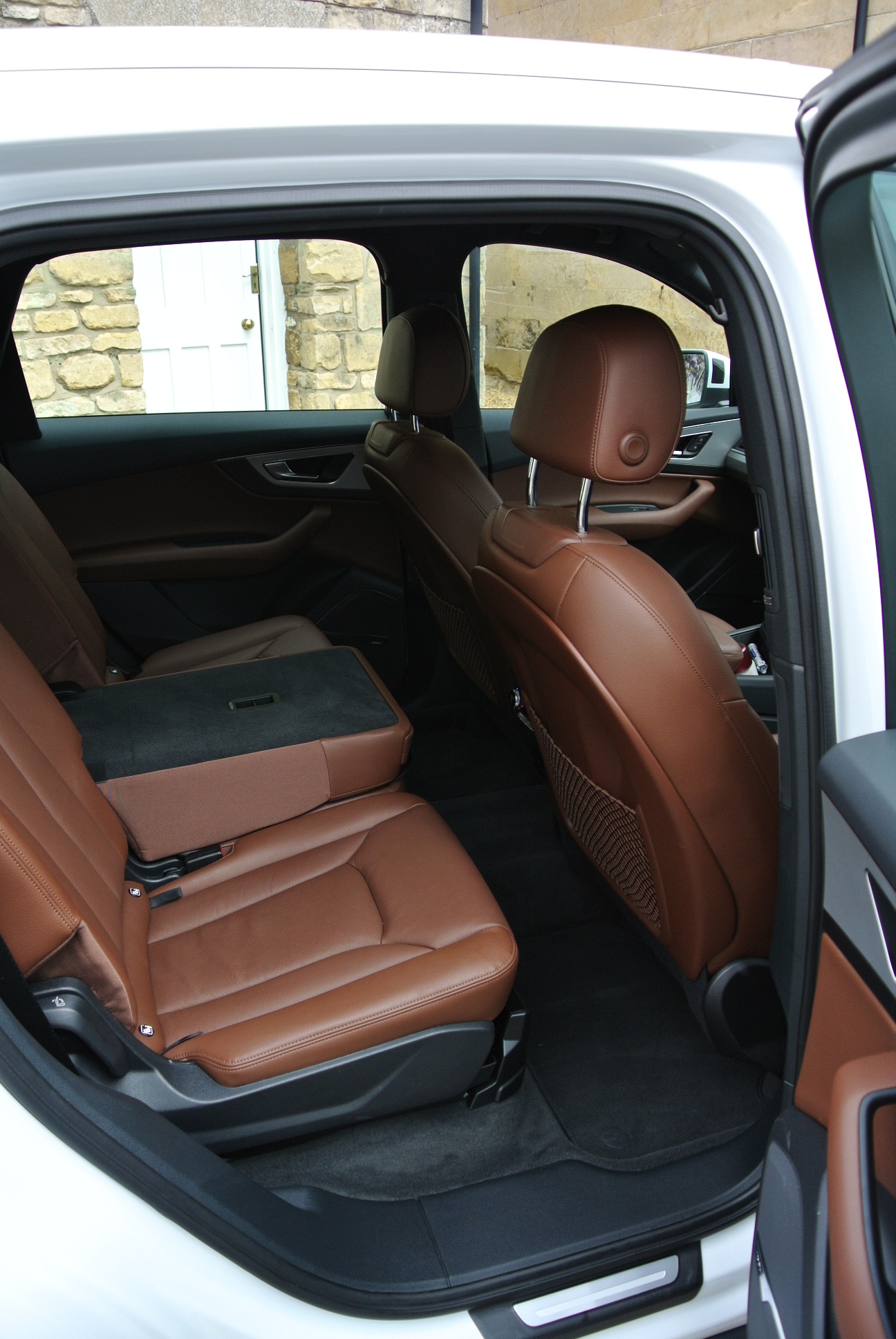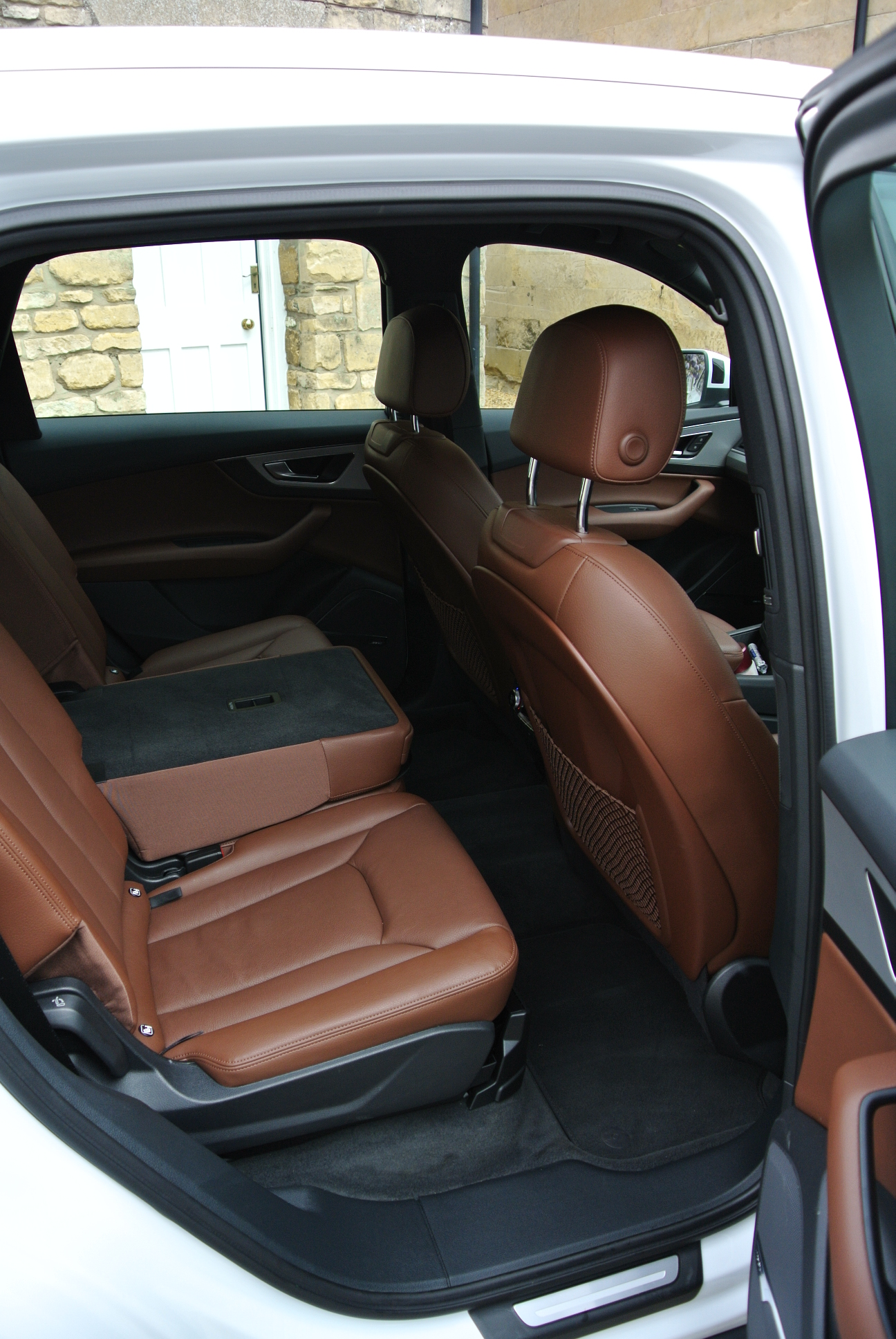 Priced, as you see it, complete with options that include 19-inch alloys, parking assist, 4-Zone climate control, an 85-litre fuel tank and supplementary 24-litre tank for the AdBlue burn-cleansing fluid, it is a whopping £59,285 on the road (with half a tank of fuel, road tax at £200 and the £55 first registration fee). Partly because it is an Audi, it is laden with technology, most of which is fairly practical.
As you might be aware, I have become somewhat entranced by Vauxhall's latest Intellilux LED headlamps, which cost £1,010, when the option box is ticked. Quite why the Audi alternative matrix LED headlamps should cost £2,450 on the Q7 is beyond my comprehension, as they are not as smarty-pants as the Vauxhall system, even though they deliver broadly similar illumination benefits. However, on a late-night drive over the Pennines, where low cloud confused their auto-dimming function (to those oncoming motorists dazzled by the Q7, I can only issue notional apologies), they simply 'fell apart', diminishing their value even further.
The auto-parking system (+£1,800) worked in a supermarket, perpendicular manner but became very confused with parallel parking, on the four, different occasions I tried to do so, leaving me to avoid the lazy option and use the on-board fore and aft colour cameras instead…which actually provide an all-round view, if desired. You see, it is all very well having the pricey hardware but, if it fails to work as prescribed, inevitable queries arise and confidence in the product can become shot.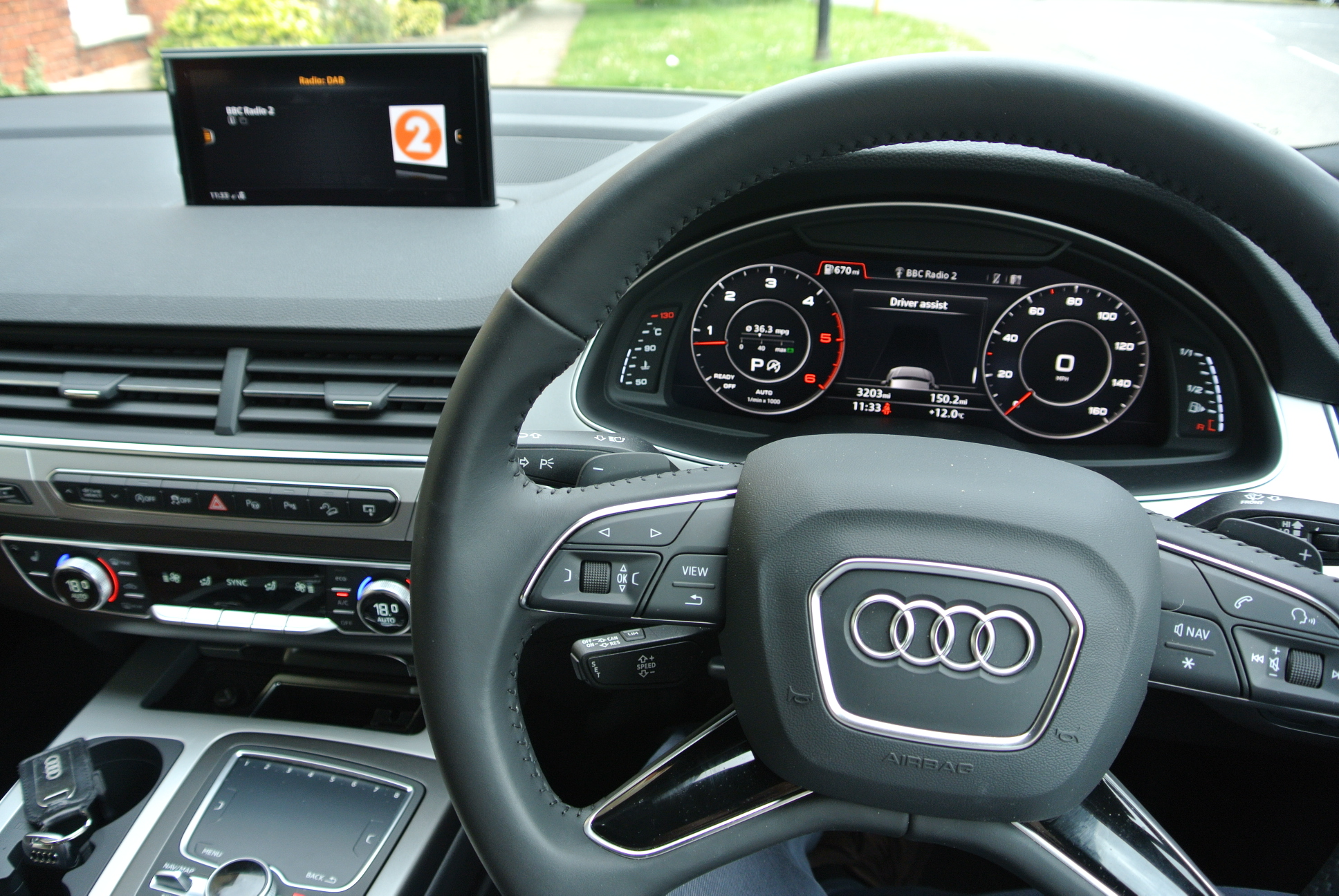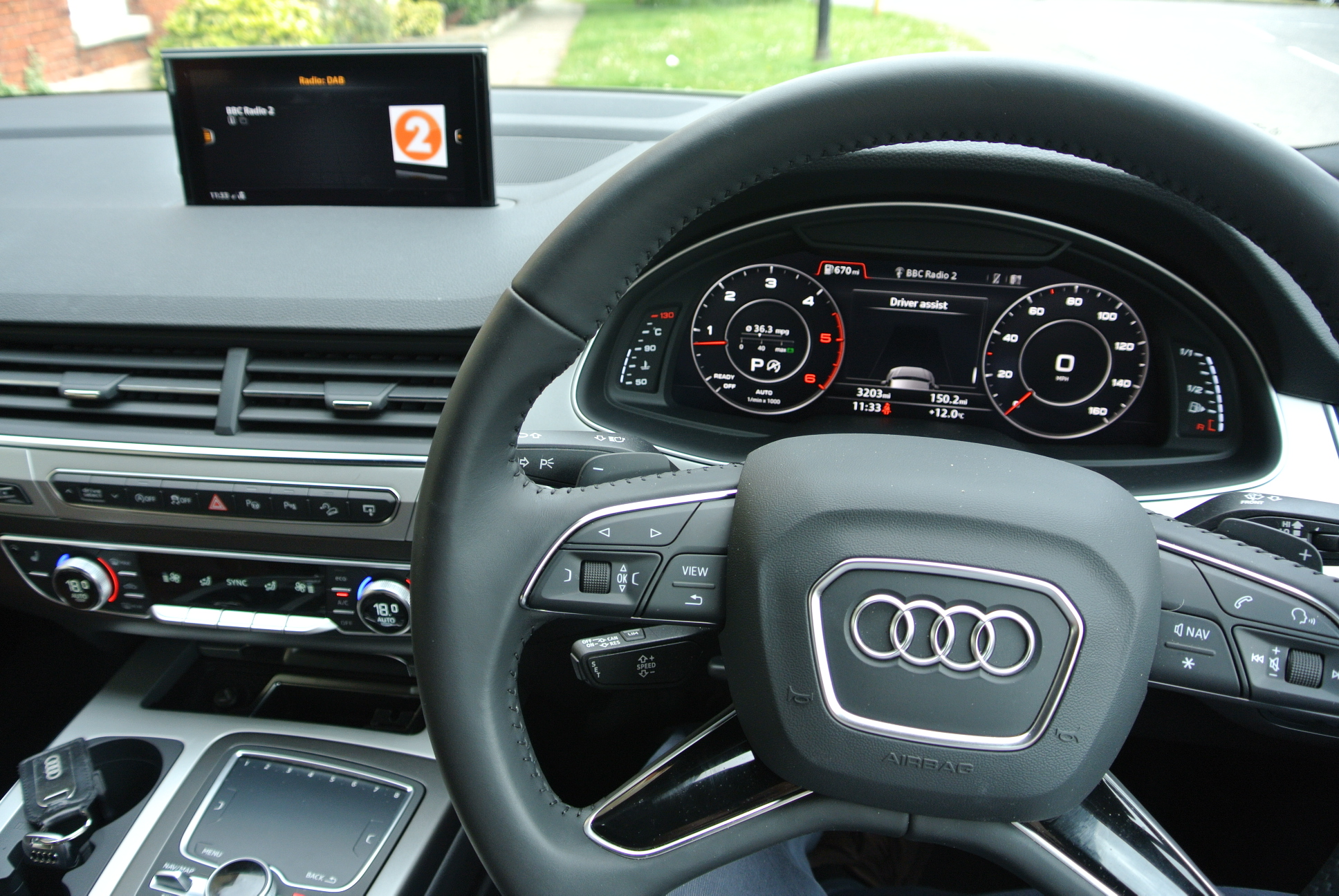 Yet, the Q7 remains an impressive beast, especially so, when burbling along the back doubles, where it can apply its silky smooth 214bhp turbo-diesel, mated to a mellifluous, eight-speed automatic transmission, to surprisingly beneficial effect. Its auto-box can be manually over-ridden, either via the steering wheel paddles, or the stubby shift-lever in the wide centre console, a useful aspect, should you wish to slow the car, without dabbing the brake pedal. With close to 369lbs ft of torque on tap, which weighs in from little more than engine idle speed, while I cannot confirm its towing capabilities (up to 2.8 tonnes), its hill-climbing is stoically excellent.
Fitted with the optional 19-inch diameter alloy wheels, clad in 255/55 section tyres, its fuel consumption suffers a touch over the stock 18s, returning a posted 48.7mpg, a figure that I seldom approached, as even light throttle work seemed barely to improve the numbers above 36mpg. Towing would make it a lot worse. With driver, the Q7 tips the scales at comfortably over 2.1-tonnes, which makes its performance statistics (0-60mph in 7.0 seconds and a top speed of 134mph, while emitting 150g/km CO2) perfectly satisfying.
Featuring the adaptive ride settings that can be selected for different conditions, I elected to settle on the Comfort mode, which was still firm enough to resist body roll and avoid excessive jounce on unforgiving road surfaces, although bump-thump from the fat tyres could be heard frequently but not always felt at the helm. The car's steering is positive enough and its gargantuan brakes haul it up from high speeds in a fuss-free manner.
Not having access to six immediately available passengers, although I can confirm that the rear-most, electrically raised and lowered seats would be accommodating for small adults, there is plenty of space up front and in the middle row for driver and four. The rear hatchback opens and closes electrically for added convenience. Comfort is key in Q7 territory and its customary height above the road ensures a commanding driving experience. The BOSE stereo system is exemplary and far better than the mega-costly Bang & Olufsen I recall from another, prior Audi experience, although I understand that Audi still obtains innumerable alloy trim fillets from the Danish firm, many of which are subtle enhancement features of the Q7.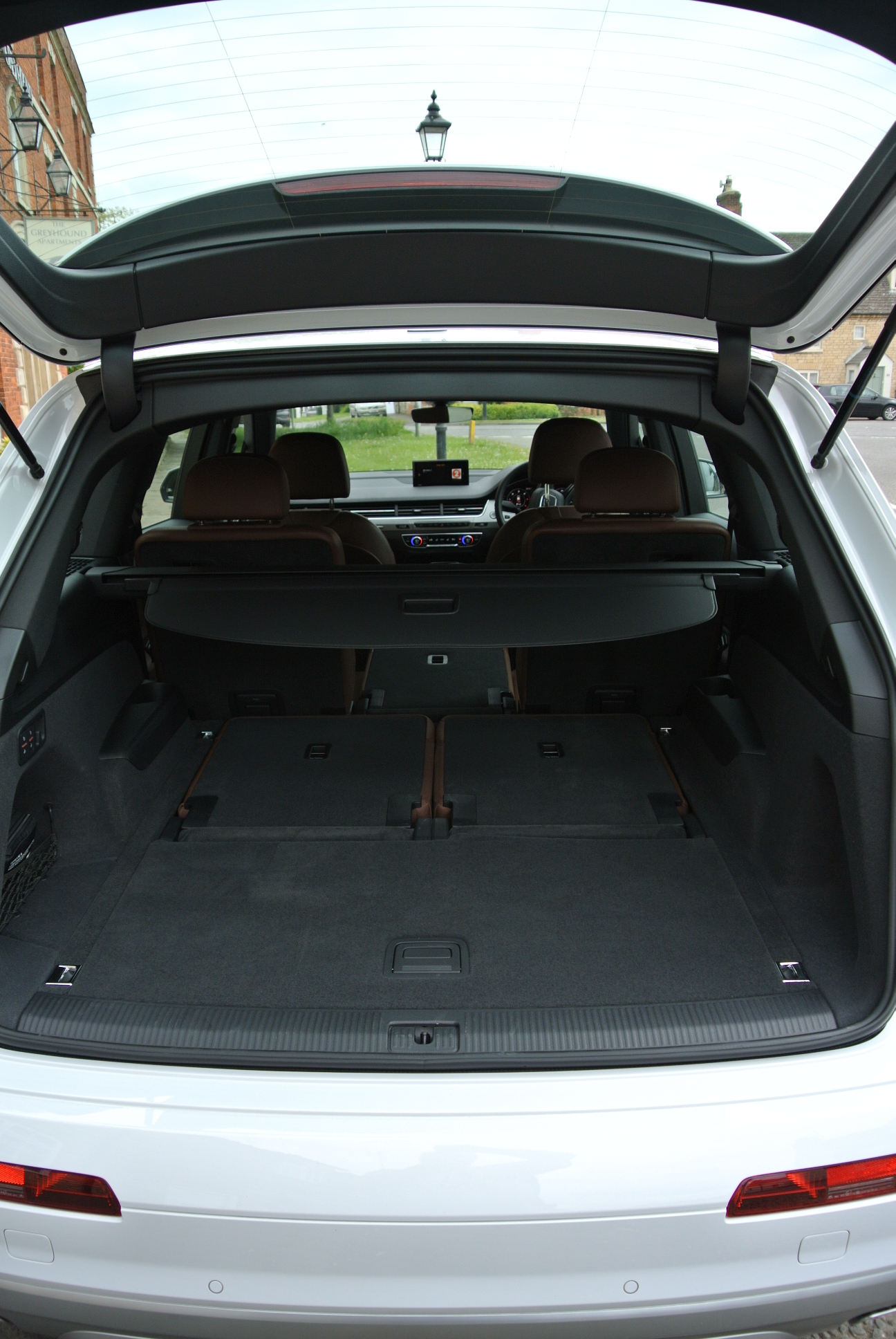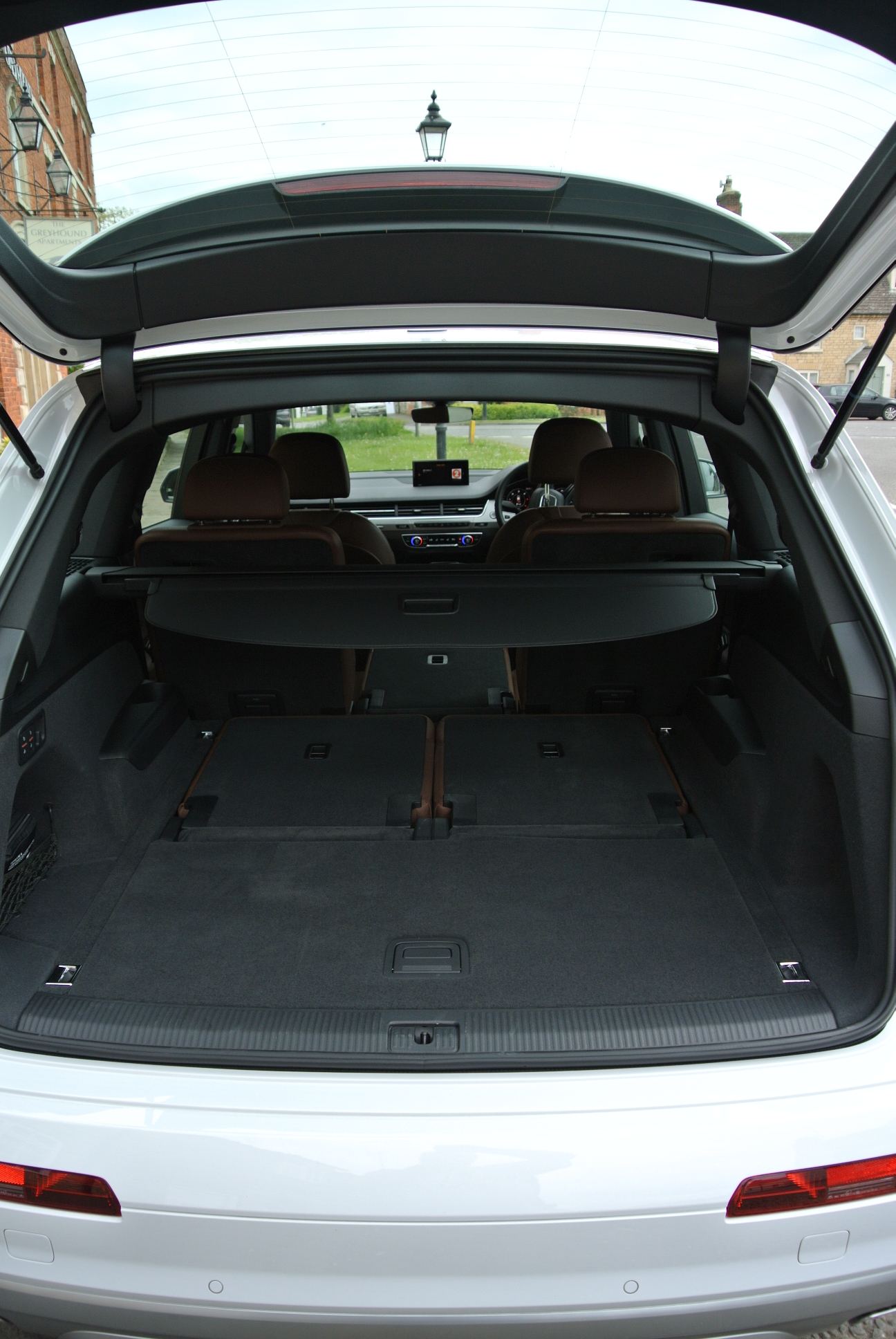 It is a big, old beast is the Audi Q7, at over five metres in length but the driver seldom feels as though he is conducting a pantechnicon along the Queen's highway. Priced less than an equivalent Range Rover, which is the status that it embodies, the Q7 will seldom plough fields, although its quattro all-wheel-drive will still ensure on-road stability at enhanced levels, in any weather conditions.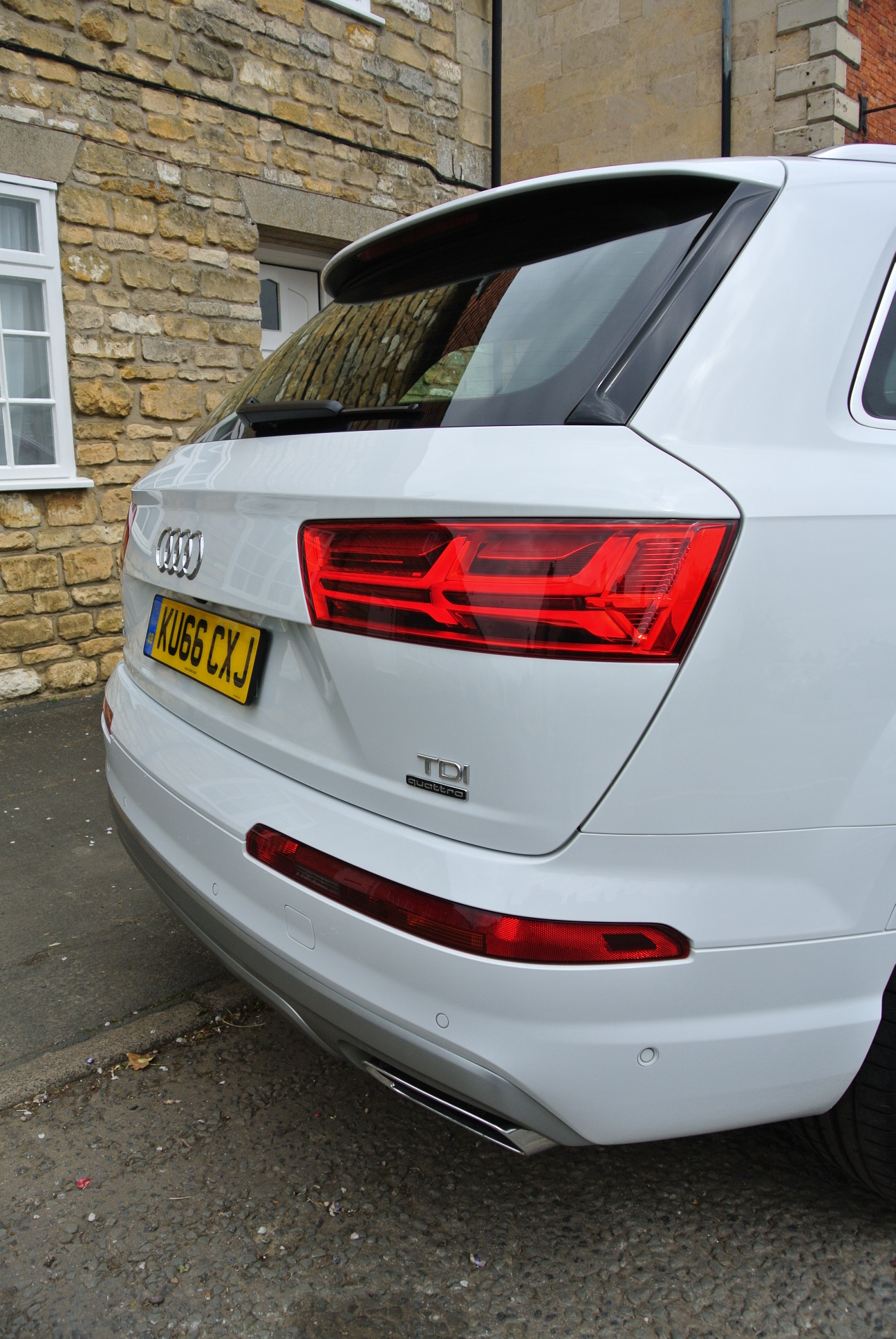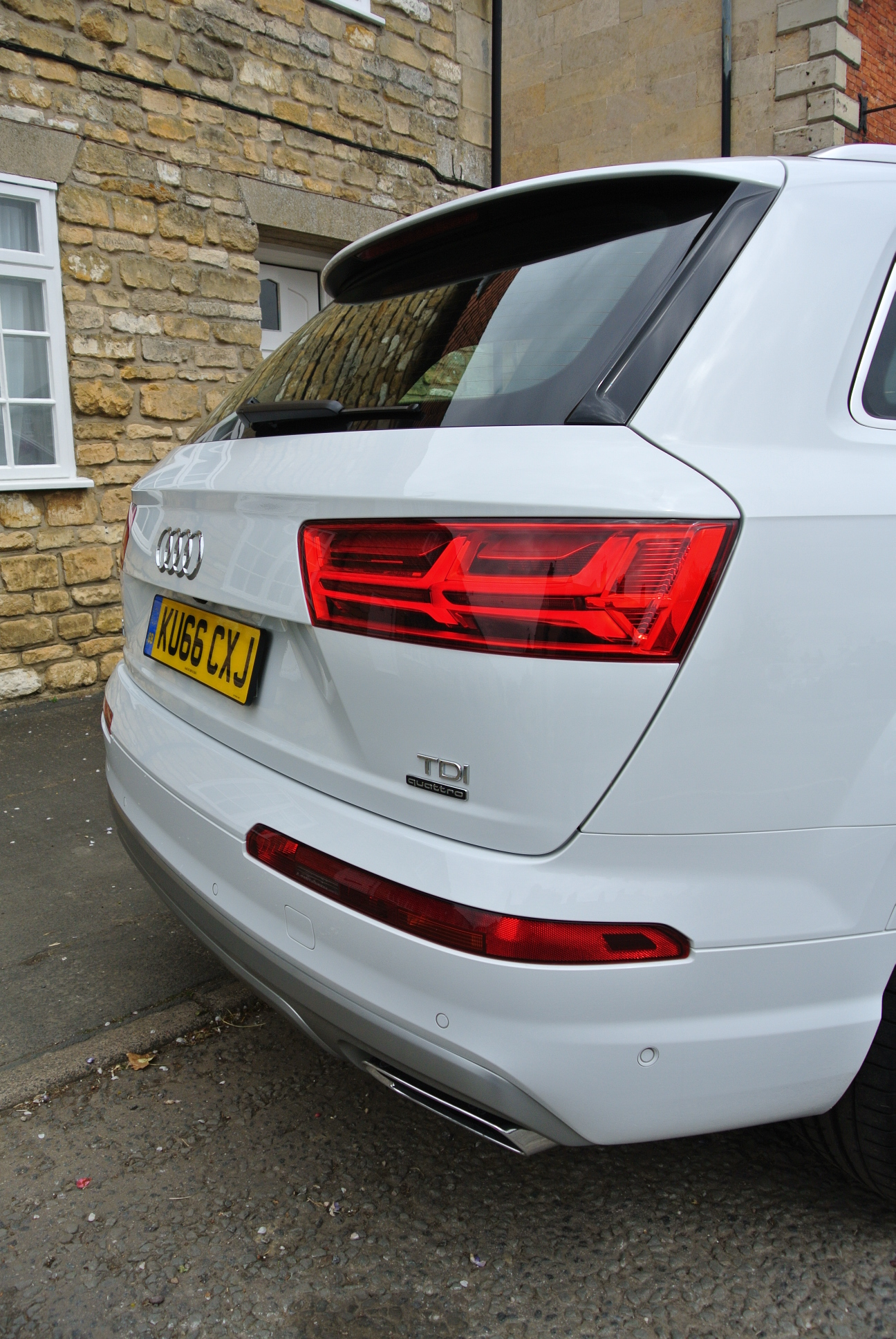 Even though this class of SUV might be considered as 'niche', it does sell, as do most of its rivals, in modest numbers, notably to the corporate sector. It is not pretty but it is impressive and moderately satisfying to drive. As a means of making an automotive statement, it succeeds, although I was perfectly happy to resort to my own, somewhat smaller machine, for regular driving duties and missed none of the much-clarioned elements of the immense Q7. Live with its inevitably high running-costs and it plays the competitive game really well. It is certainly no game-changer, although customers will be drawn to its perceived high quality image.