Now partnered with Nissan-Renault, Mitsubishi remains a slightly troubled player in a highly competitive SUV market and Iain Robertson samples ASX, Outlander and PHEV models in a mix of on- and off-road conditions.
Labour, the British political party, is a primary example of a rare phenomenon that tends to generate rather mixed press. Presently hailing from the 'How The Mighty Have Fallen' department, at a time in socio-economics and politics, when it should be baying at the door of government and getting the ear of the 'great unwashed', it is not.
Naturally, there are some fairly sound reasons for the situation. Leadership infighting is always going to be problematic and, even when Mr Corbyn is a perfectly honourable chap (and I am NOT a Labour voter!), a distinct lack of sincerity emerges from that party's executive office. Of course, as is happening world-wide at the moment, the general public from Great Britain, Spain, Italy, France and North America are crying out for change and in some cases, they are receiving it.
Yet, it is the immovable political class that is causing the greatest upset, mostly because they are afraid of losing their cosy, ring-fenced and well-funded little jobs. What do we seek? Not upset, that is for certain. All we want is stability and it will come. It will return, albeit perhaps of a different hue to that with which we have become accustomed.
Japanese carmaker, Mitsubishi, could also be said to have endured a shift into the 'HTMHF' department. After all, the corporation, of which it is a small and 'troubled' component, is still one of the largest heavy industry players in the world. The problem is, the former MMC (the car company, Mitsubishi Motors Corporation) was shoved from pillar to post, even enduring ownership by the DaimlerChrysler partnership, which was doomed to failure anyway. Posited back in the larger Mitsubishi Corporation, it was a small fry, in relative terms, of which the corp had little idea of how to manage it.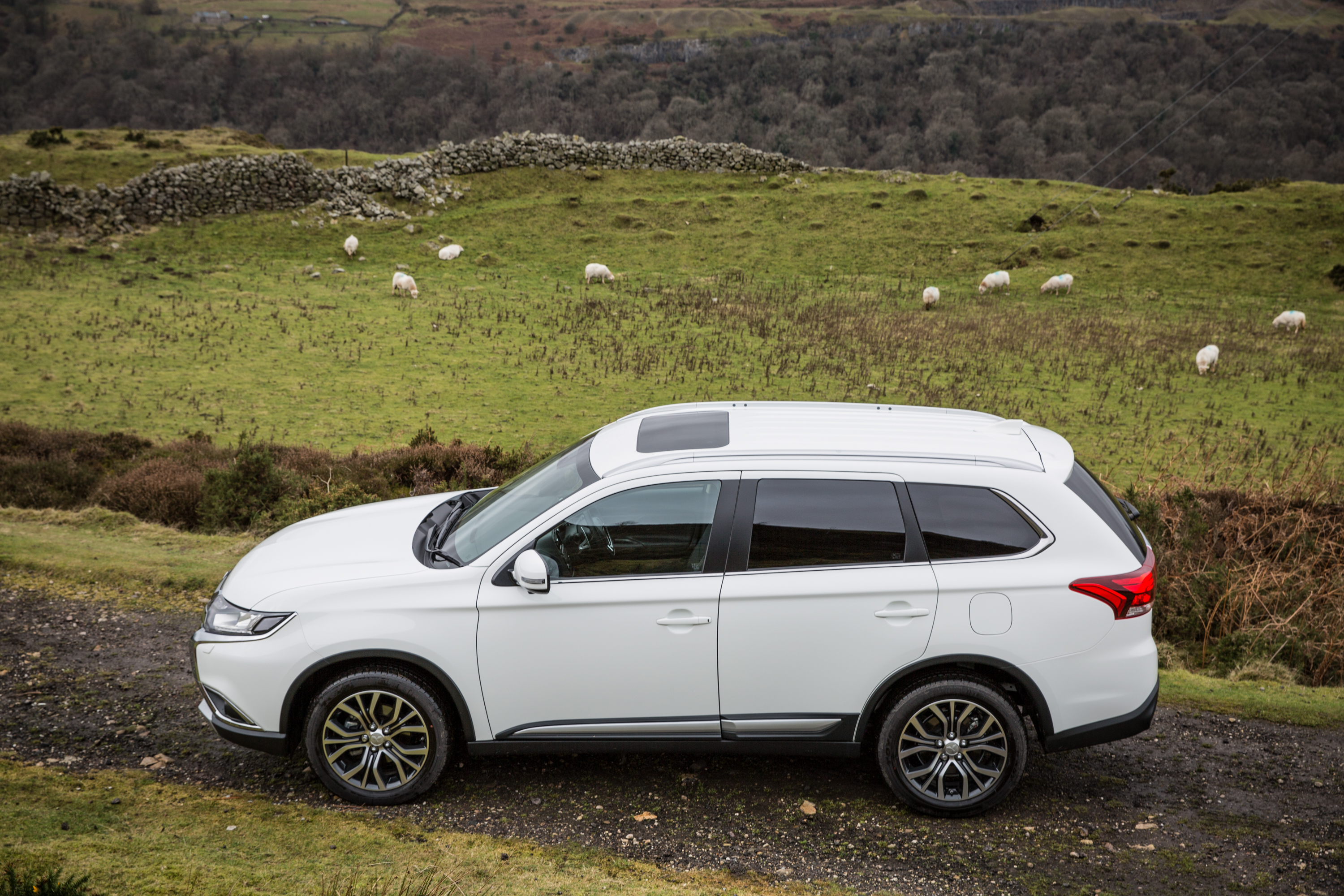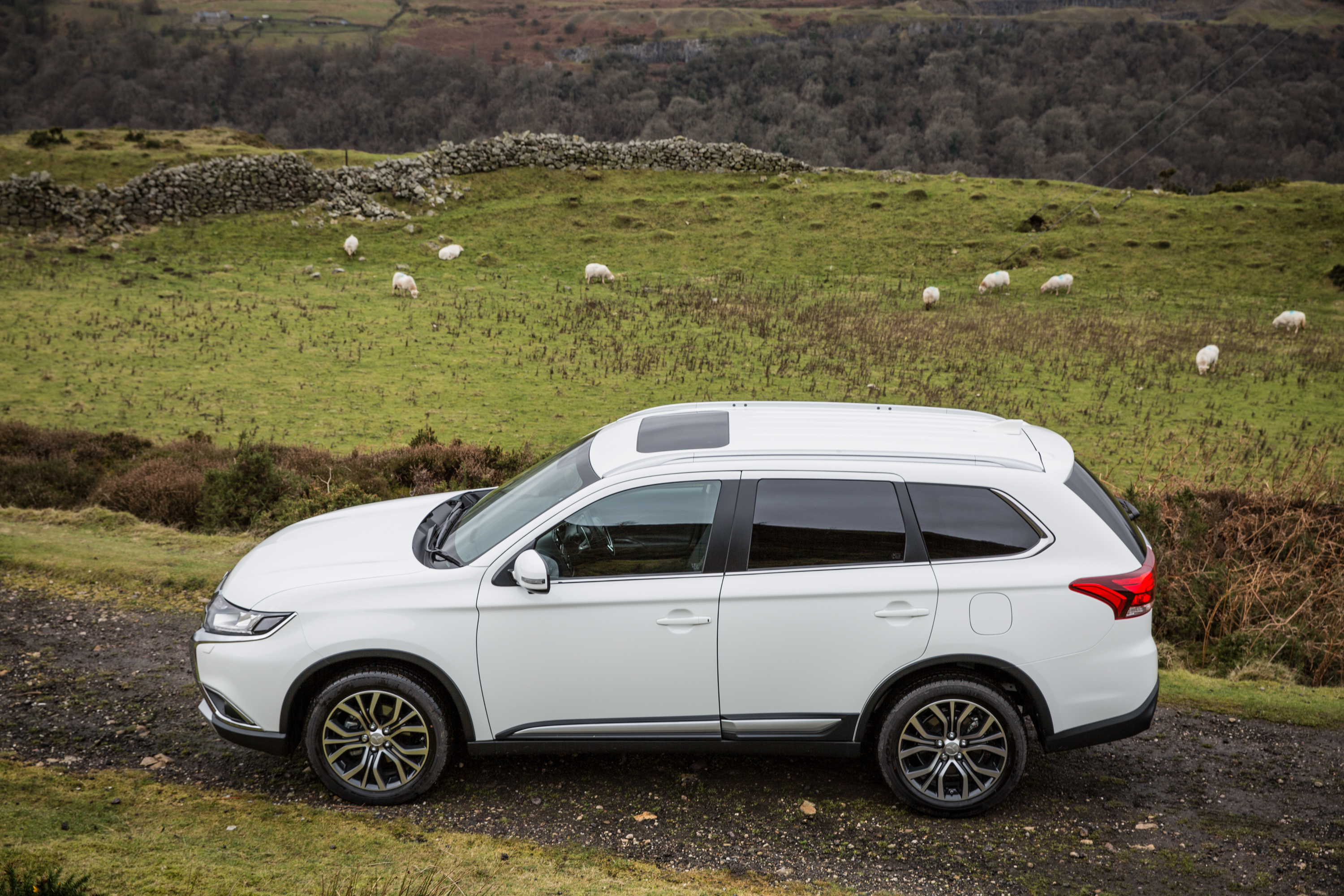 Lest we forget, when MMC launched the Shogun 4×4 (known as Pajero in other markets) in 1982, its only true rival was the Range Rover. In various guises, it was the most respected 4×4 model range sold in the UK and Shogun sold in droves. The Merc association did no good to the brand at all and its former tough and resilient image was not helped by a run of flaccid city cars and the loss of the Lancer line-up. Globally, Mitsubishi sells family cars, MPVs, its 4x4s and very popular pickups, but the UK is limited to the Mirage and the SUV line-up (ASX, Outlander, PHEV, Shogun and L200).
While Nissan took a 34% controlling stake in MMC late last year, I believe personally that the once-proud Mitsubishi is taking a sip from a very poisoned chalice. The Renault-Nissan combine is not the 'happy ship' that we have been informed it is and this might be its CEO's (Carlos Ghosn) last ditch attempt to become one of the most powerful car company bosses in the world. My earlier political diatribe was not an editorial error.
The 2017 SUV line-up has been refreshed, with the first display of Mitsubishi's new corporate design language, known as 'Dynamic Shield'…in effect, a big 'X' at the front of each vehicle, with an abundance of chromium plated plastic, plenty of 'bling' and some minor technological enhancements. At this stage of the game, it is more of a 'We're still here!' gesture than any ground-shaking manoeuvres. They will come, in the form of shared Renault-Nissan hardware, to replace the tenuous links with PSA Group (the previous generation Outlander provided its Mitsubishi Lancer platform to create both Peugeot 4007 and Citroen C-Crosser models, all three built at Born, Holland, although PSA truly mishandled the marketing of its first 4×4 models).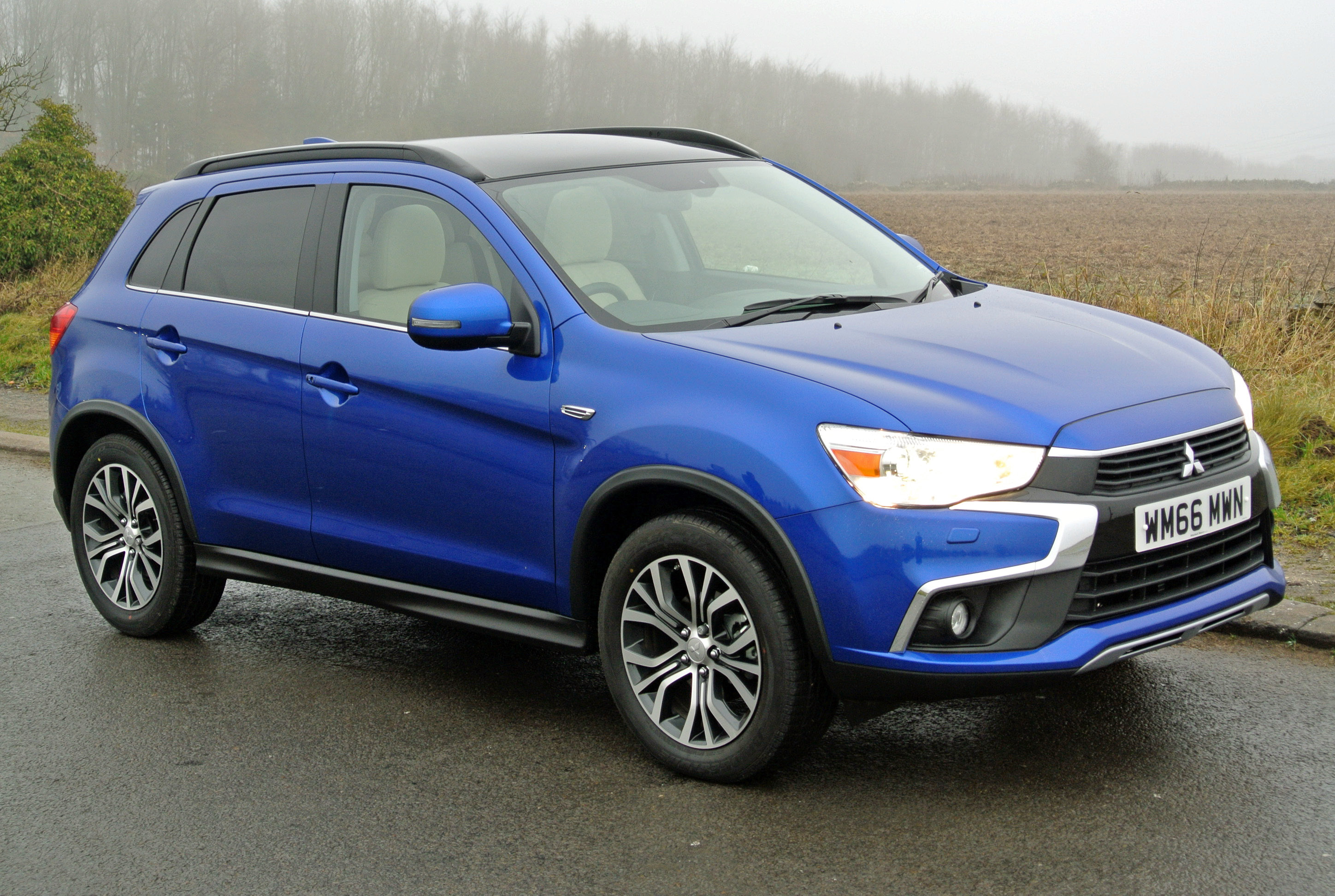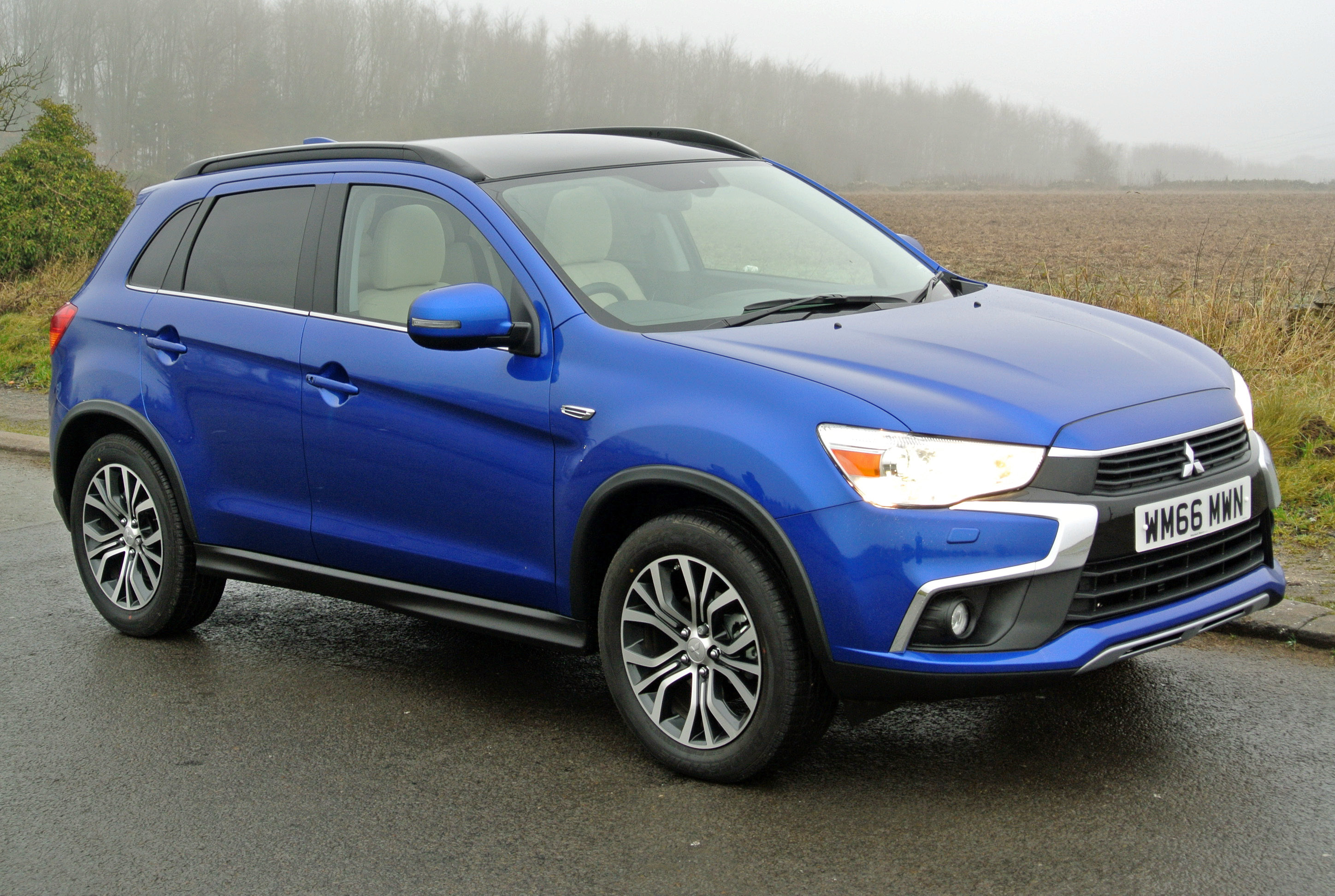 The first of the new cars I drove was the ASX, the company's compact SUV. Sold in four trim levels (2, 3, 4 and 5), each of which is well specified, I sampled the top model, compete with a good looking but largely impractical cream hide interior. While there is a 1.6-litre, 111bhp diesel engine availability, the automatic transmission of the test example channelled a 147bhp turbo-diesel displacing 2.2-litres, which also drives all four wheels.
Its performance is moderate, being capable of despatching the benchmark 0-60mph in 10.5 seconds and reaching a maximum speed of 118mph, which is average for the class. The major benefit of the larger capacity engine lies in the 266lbs ft of torque, or pulling potency, that is on tap, which the six-speed auto-box manages manfully. There is a downside, of course, with an annual VED (at present) of £185, which arises from its 152g/km CO2 rating, although it changes from 1st April 2017 to a first year levy of £500 and £140 annually thereafter, a factor that company car users will need to take into account.
While the ASX's cabin is cramped for a two metres tall driver (that's me, by the way!), persons of average height and stature will find that it is a moderately spacious but cosy environment. Although I am not keen on the 'new' soft-touch moulding used for the dashboard, which feels as though it has the consistency of a Corn Flakes box, the rest of the detail trim is neatly assembled and of decent merchantable quality.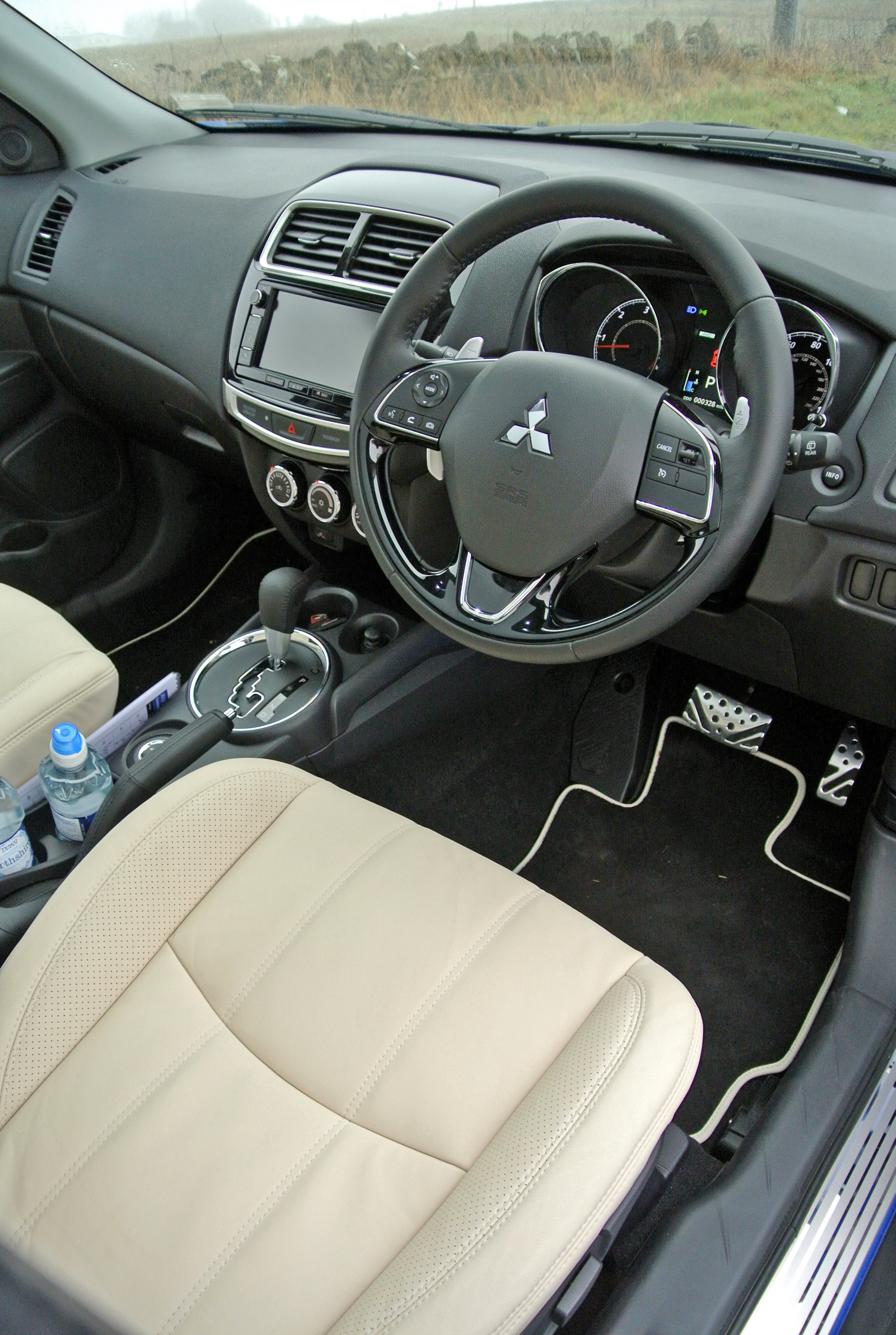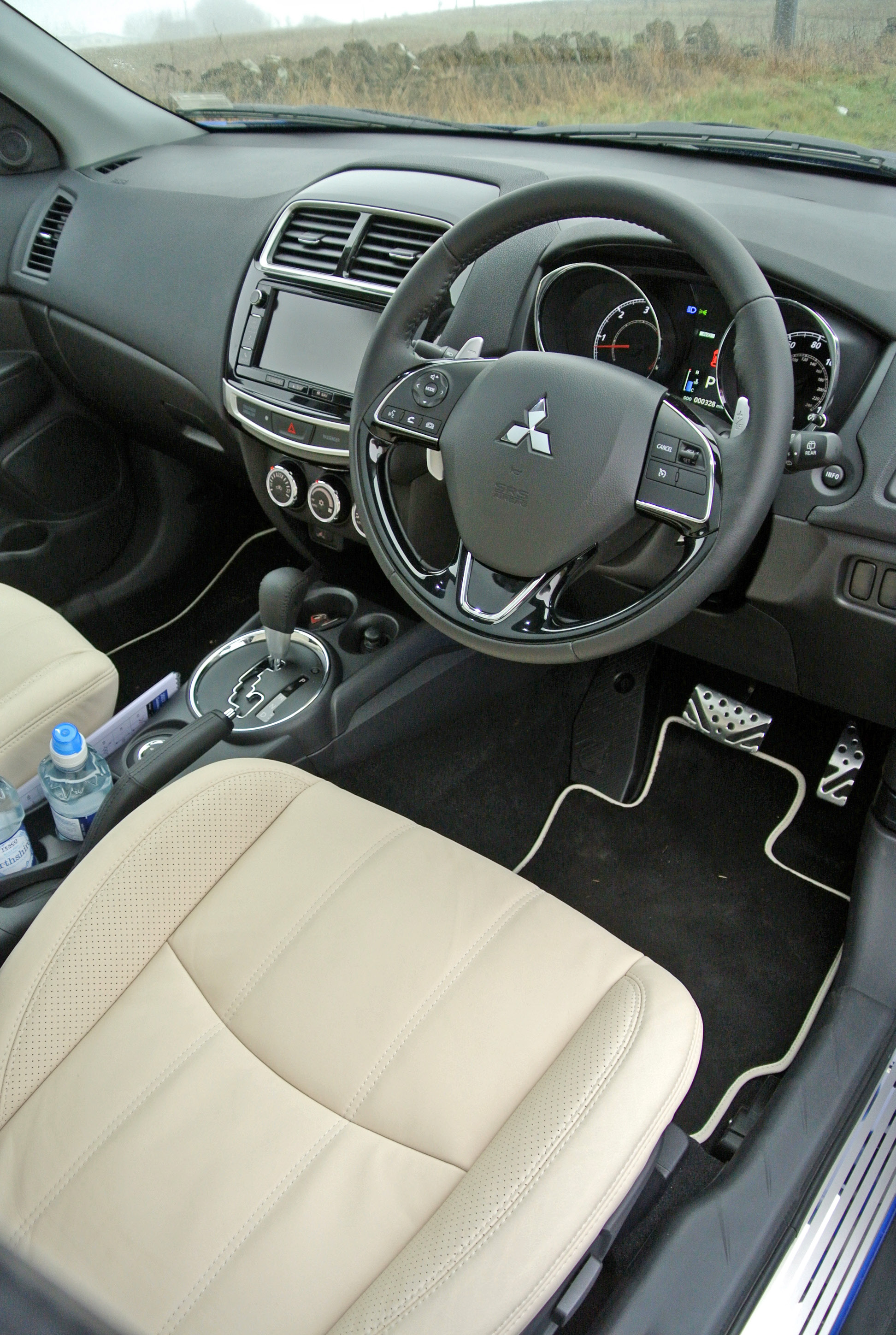 The ASX drives well enough, while managing to feel distinctly unmemorable. Its saving grace is a price range that starts at a most accessible £15,999, although the top version sampled is a pricier £28,349.
The next vehicle I drove was the latest version of the PHEV, which is based on the Outlander (more of which in a moment). Presented with an opportunity to soft-road convoy around the wilder parts of Cirencester's Great Park and Polo Ground, while mind-numbingly slow, at least it proved that the car could fly its unique flag for the EV-set…it is the only electric vehicle that works sensibly as an 'off-roader'. Personally, I would have preferred some decent mud-plugging, as that might have proved another point but, as a soft-roader the PHEV has a useful place in the market. Improvements have been made to the ride and handling, through revisions to both springs and damper rates.
Once again, it is a 'collars and cuffs' refinement job that has been carried out and the car is little different to the PHEV that I sampled for the first time last late-summer. Mind you, it does feature a few neat refinements. It is still a plug-in hybrid but it now has an electric-only mode which has a notional range in excess of 30 miles (as long as the on-board Nickel Metal-hydride battery pack is fully charged). It is also still feasible, when driven with care, to achieve astonishing fuel figures well in excess of 100mpg, a factor that has made the PHEV a best-seller in the UK for MMC.
While I did praise the previous generation model for having a proper handbrake, an electronic switch serves purpose in the latest iteration. Fortunately, it also possesses a 'soft hold', which means that the driver is not having to juggle on hill-starts, as the parking brake operates automatically and disengages with a touch of acceleration. Having carried out some minor technology changes, CO2 emissions have been reduced to 41g/km, which will equate to £10 first year fee and £140 annually thereafter on the new Road Fund Licence rules, even though the ingenious PHEV has benefited from a zero rating since it was launched, which ceases from 31st March. I feel that the fiscal changes will have minimal effect on PHEV customers. List prices (not including the £2,500 government grant) start at £31,749, rising to £43,499.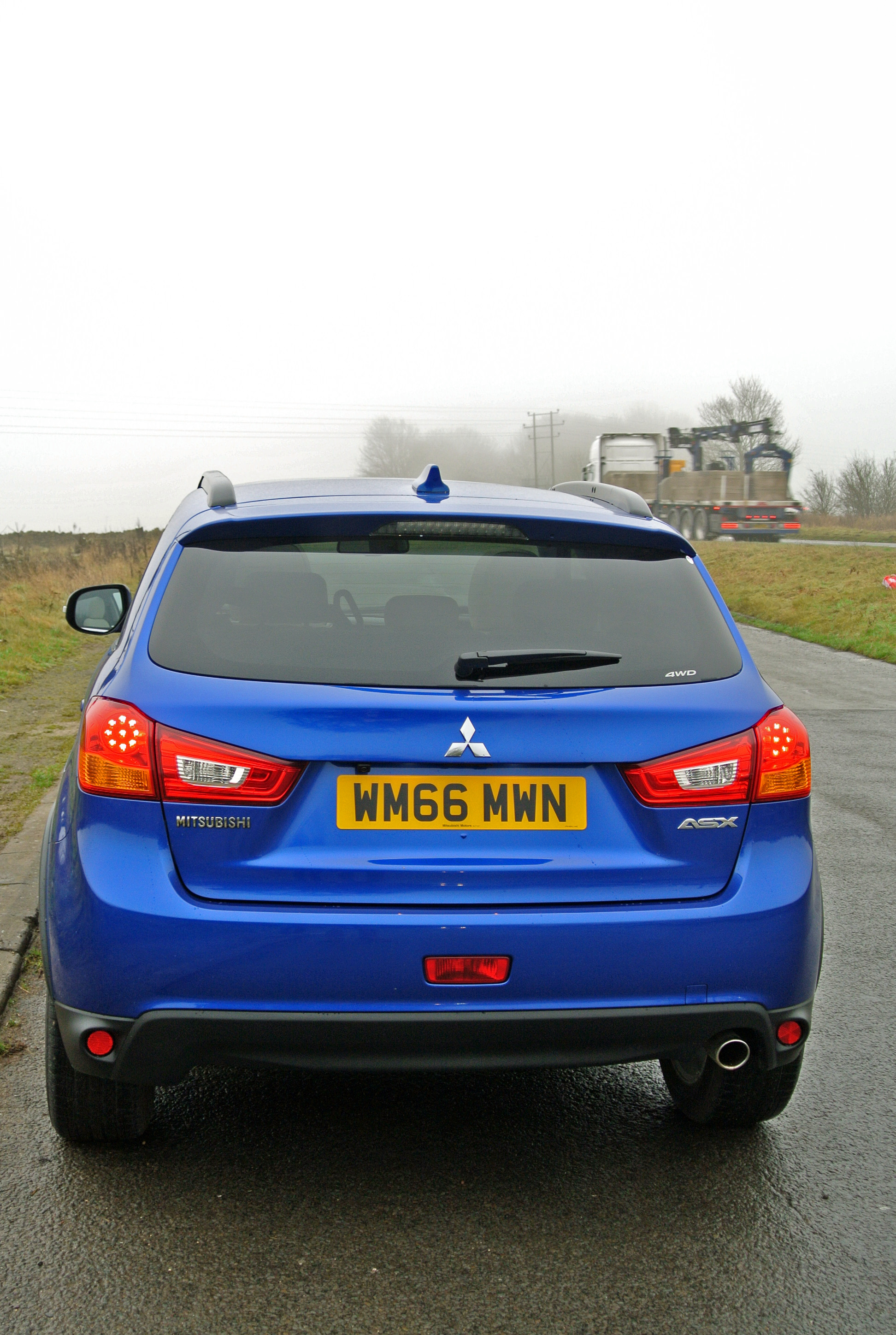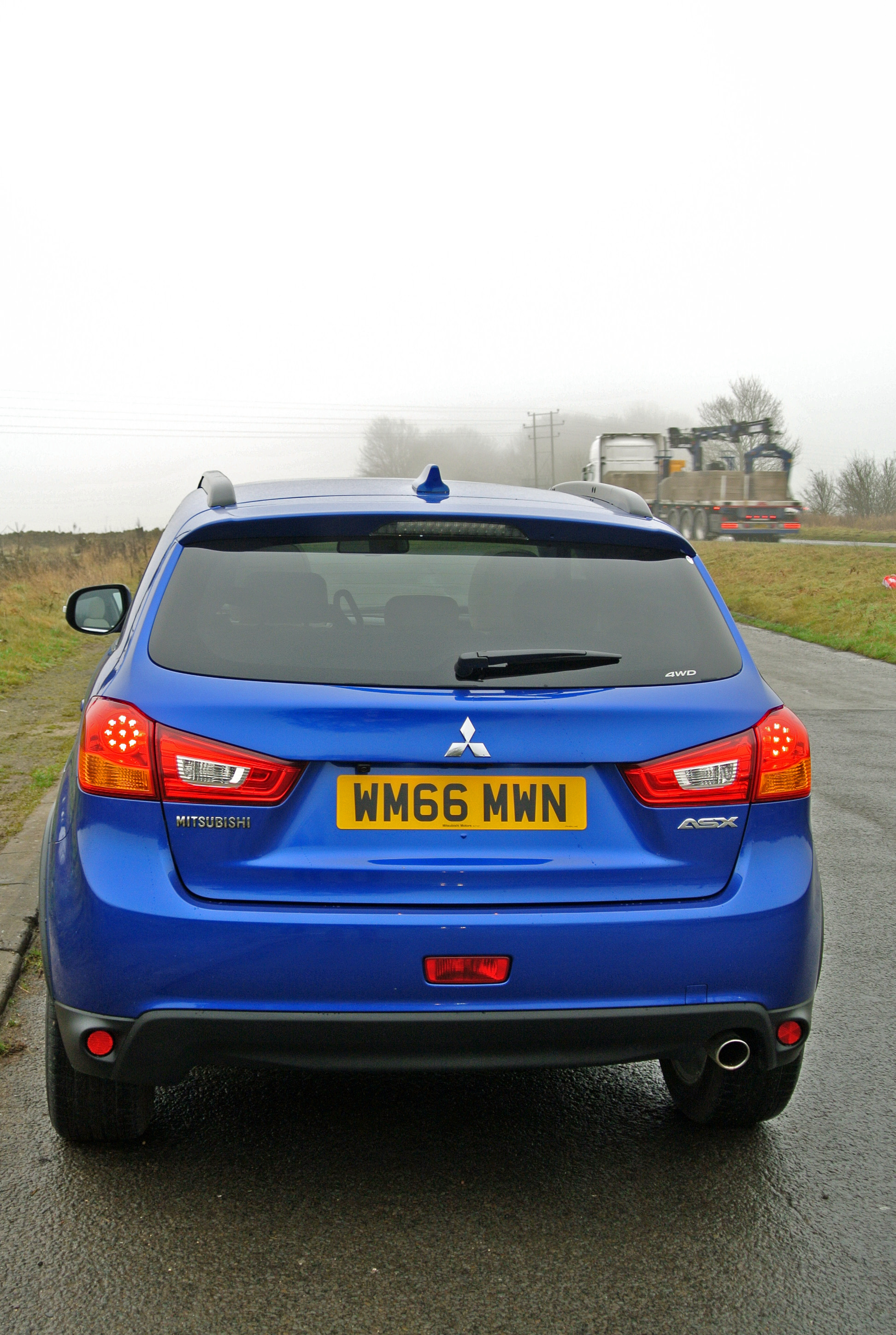 Finally, the diesel powered Outlander completes the revisions for the early part of 2017. The simple truth is that I have a bit of a soft spot for the Outlander. It is accommodating and can have a third row of seats for MPV duties. The same round of styling enhancements adds a bit of bling but does not detract from what is a venerable and cleanly designed 4×4 estate car. The most significant improvements have been made to the car's overall refinement levels and it is now significantly quieter than before, the suspension modifications adding to its impressive quality. The 147bhp 2.2-litre TDi that powers top versions of the ASX is also used to decent effect in the Outlander. I shall have a full test of this car in a few weeks' time. Prices range from a competitive £24,999 to £33,499.
In some ways, presenting a limited line-up of models will be to Mitsubishi's benefit, as it rebuilds itself, with a positive strategy for the future. The brand still has a lot of currency in the UK market, even though it is up against a might of rivals these days. Mitsubishi's sponsorship of terrestrial TV programmes will maintain its image. A significant amount of model redevelopment will be essential for the future but, in the meantime, Mitsubishi's appeal to a left-field market cannot be understated. The Nissan association will either open up a can of worms, or a wealth of opportunities, only time will tell.