Seekers of value-for-money might find a happy haven in the latest, full-size, Skoda Kodiaq SUV, writes Iain Robertson, a factor that should grab newcomers, as well as time-served fans, to the Czech marque.
Human beings, especially in modern society, are like sheep. They follow the flock religiously and seemingly with little aim beyond the field, or byre. Talking of buyers, whatever is 'trending' at the moment, as evinced by social media (the modern equivalent of the town-crier), is generally what is bought, or sought. In truth, I despair, as this fairly mindless ovine behaviour has been known to lead us up one too many blind alleys.
Up to now, with perhaps one notable exception, the SUV (Sport Utility Vehicle) sector has left me feeling every so slightly cold. While I can appreciate, being two metres tall and almost as much around, the greater space and easier access offered by a 'taller-than-thou' soft-roader, its associated running costs have seldom ceased to amaze me, with such a broad acceptability by potential 'owners', who scarcely complain of the raid on their pockets, with any public voice.
It is a market segment that was kick-started in both Australia and the United States of America, where main roads are tarmac and all others are off-road. Understandably, something possessing a greater transport potential off the beaten track was and is bound to harbour immense appeal and, when the weather extremes strike, those users are eminently grateful. While our roads network is now populated by the tidgey family cars that have always suited its tortuous back doubles somewhat better than trucks, their failed and continuously failing states afford a viable place for the lumpier SUVs, not least because they are not swallowed whole by the holes…even though a great many of them (the holes, that is) may have been partially responsible for them in the first place.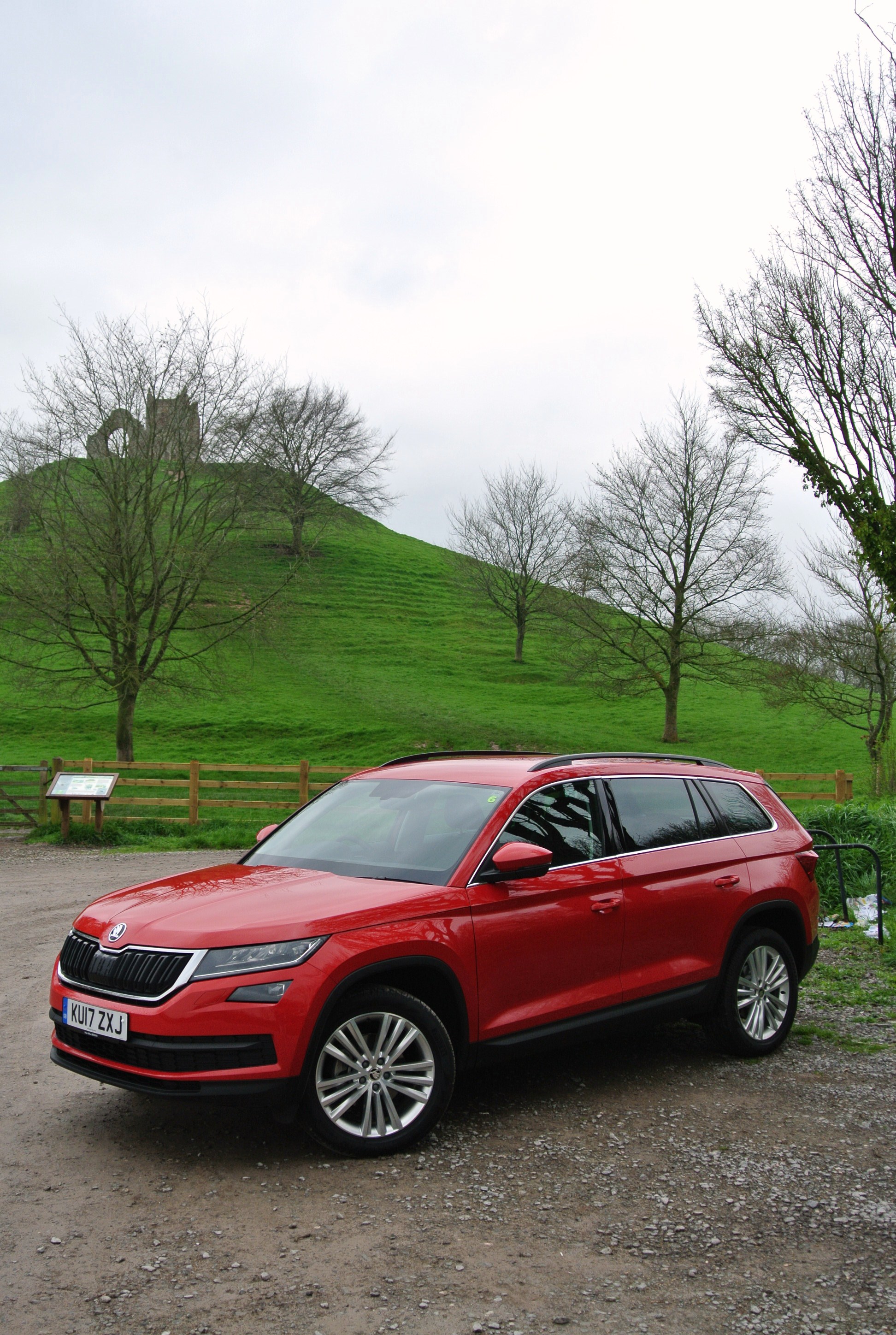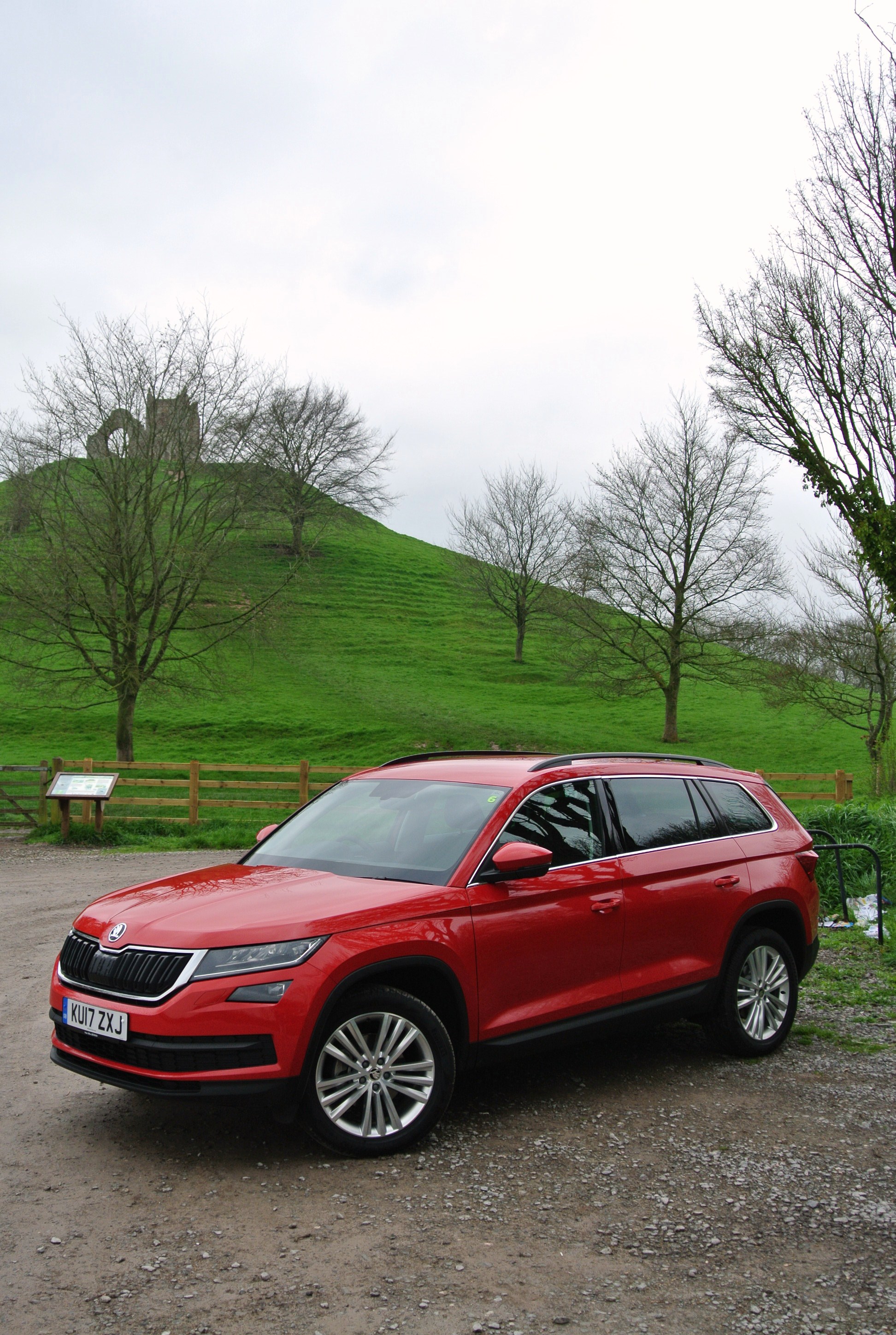 Yet, that still does not answer the operational costs question. However, some manufacturers have deemed that 2WD is more than adequate for some of their 'trucks', a factor that does obviate some of the negatives, even though tyre replacements, clutches and dampers still weigh heavily in the months and years following a fresh-off-the-forecourt delivery. My nagging doubt lies in the fact that we do NOT have to follow whatever trended in the US first!
However, forced by potential buyers (perceived market need) and the parent VW Group demand (perceived lines of enhanced brand profits, of which it owns several), Skoda has relented finally and introduced its Kodiaq, a perilously immense and scary North American bear and big brother to its friendlier, smaller and mythical Yeti. The tangibility aspect is not lost on me.
Boasting an optional, trim-dependent five seats for adults and two for kids accessibility, it is a large family car, for sure, and based on the Group's MQB platform strategy. In terms of interior space, with all the seats folded flat into the floor, it offers an equally commodious, up-to-2,065 litres of luggage space. Of course, it is a bold expression, both physically and with its designers' intent. However, I am starting to become more than a little confused, which is probably an age-related issue, with its looks that are now more readily confused with Seat, Audi and Volkswagen products from within the Group.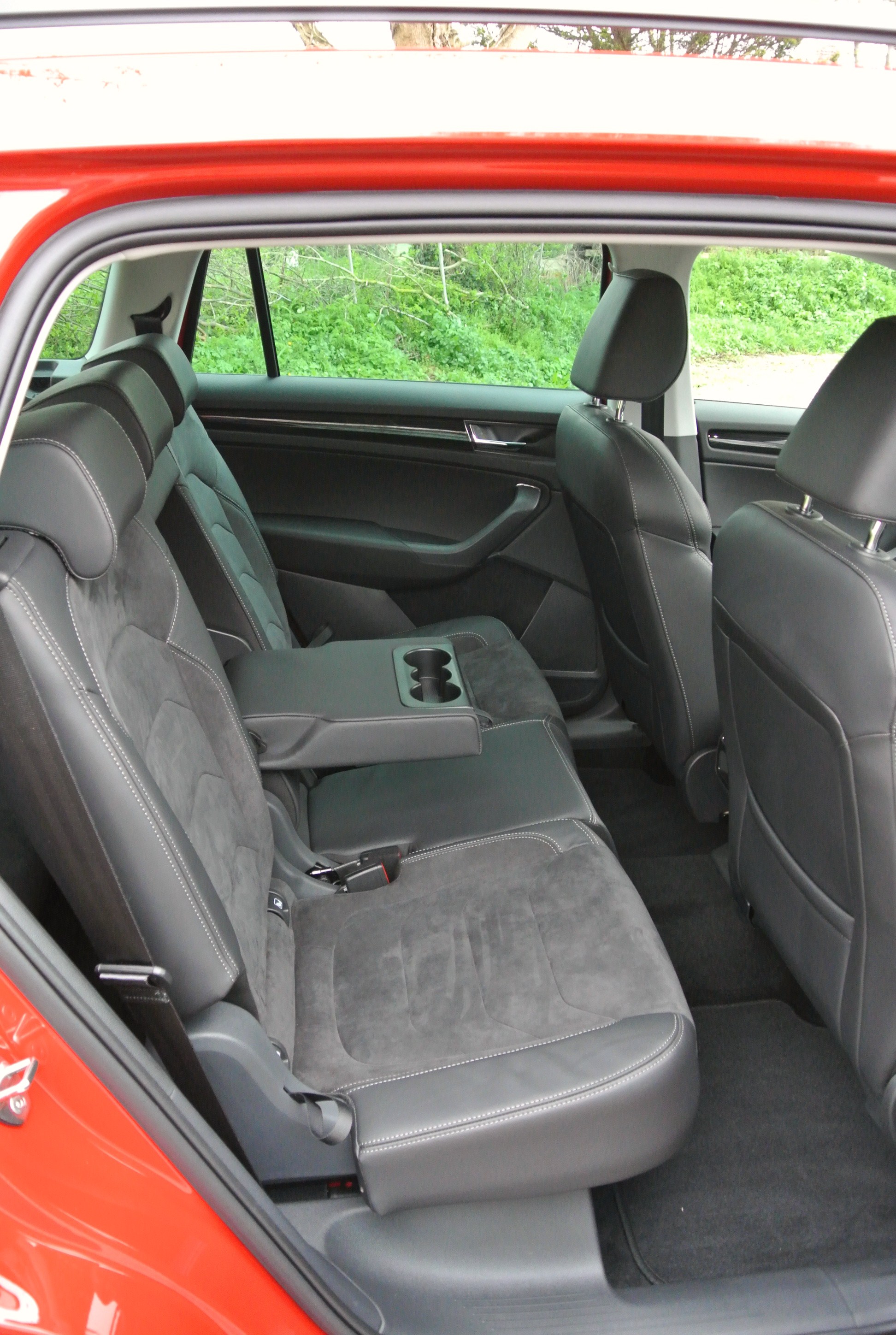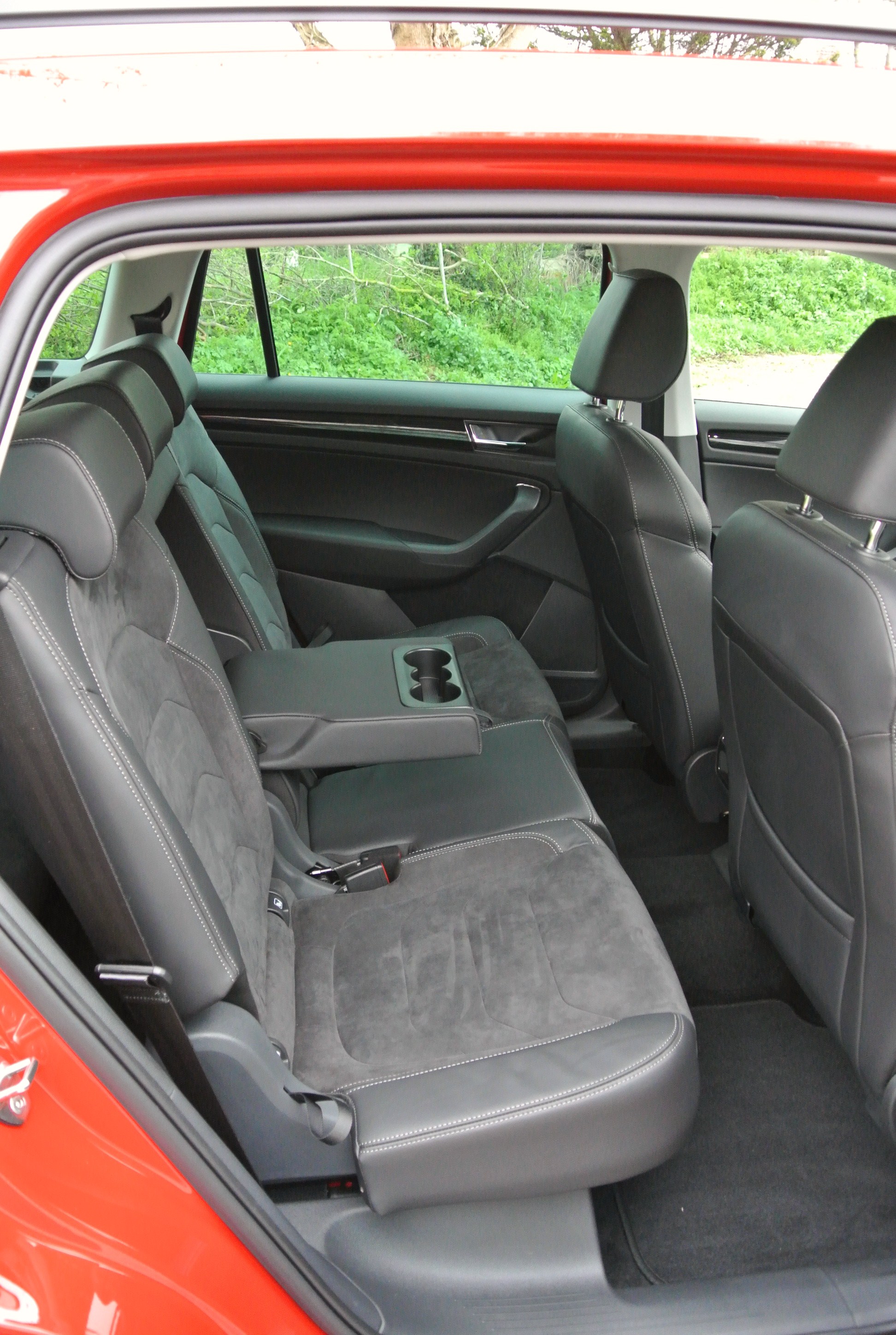 I get the impression that the Group must feel similarly, as the clear marker-post lies in a significant reduction in the quality of the Kodiaq's interior detailing, which is a marked downwards step from the Audi Q7 (or the Porsche Cayenne equivalent), or even the VW Touareg, all of which are similar in many technological ways. Perhaps somebody within the greater Group feels that Skoda needs to start knowing its place in the pecking order…
To be fair to it, it is not bad in any way. The car is comfortable to drive, an aspect afforded by Skoda's engineers, because they truly know how to make motorcar underpinnings work efficaciously. Accurate steering, compliant damping (in 'Normal' mode, although you can make the Kodiaq feel like a Q7 by altering its chassis mode to 'Sport', which verges on knobbly and knotty) and brilliant seats underscore a quality remit.
The car is also packed with modern technology, from the 'glass screen' of the central touch display, which looks marque familiar otherwise, to the keyless entry/start, LED lamps and semi-autonomous features that hint at a driverless future. However, something else permeates the Skoda brand and it lies within its indomitable desire to produce cars that drive well and satisfy their owners accordingly, which might not follow precisely the HQ remit but ensures a following that remains brand loyal. It is a mathematical equation supported by the numbers of potential Kodiaq owners stating that they might like a local dealer to contact them, when the deliveries commence (about now).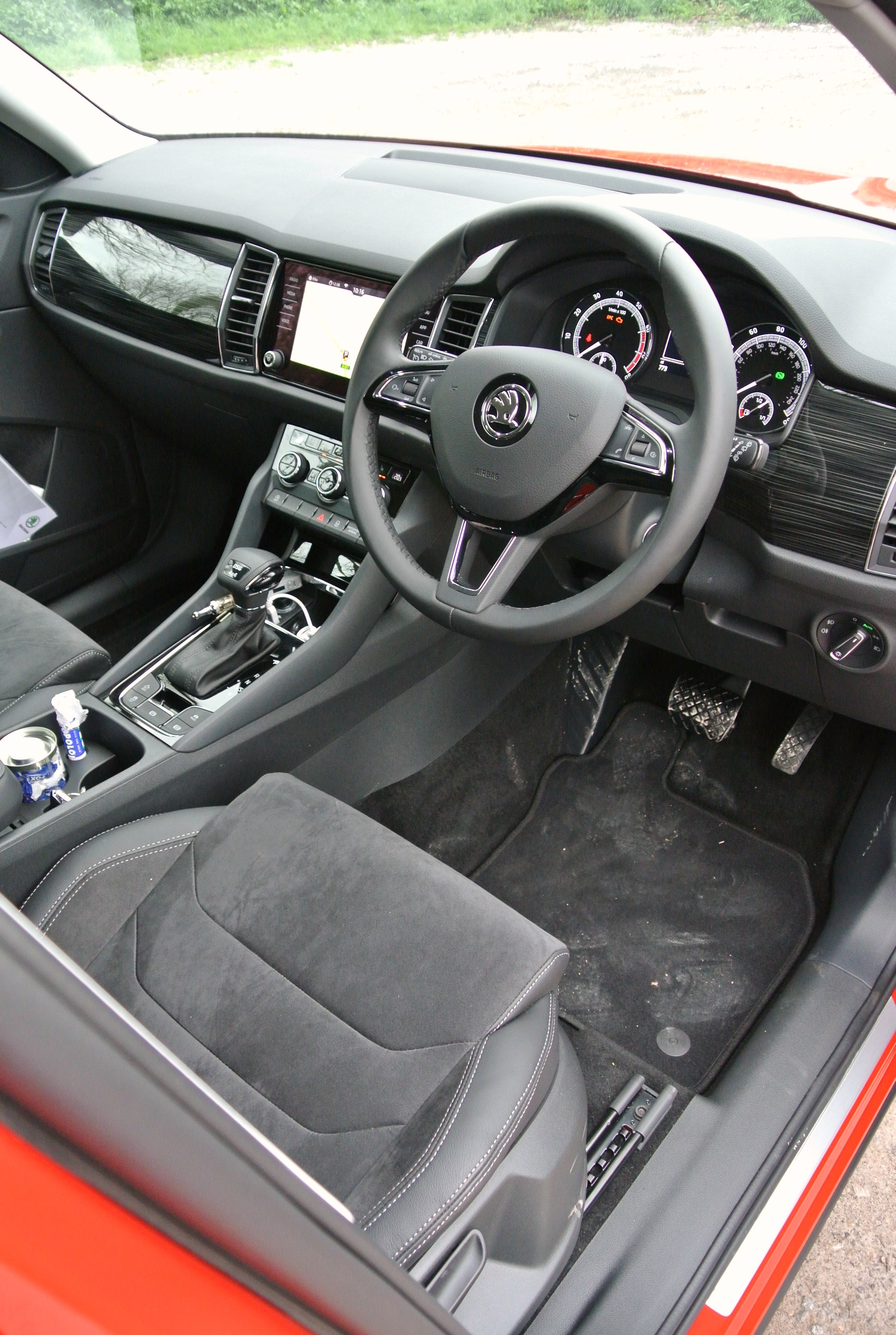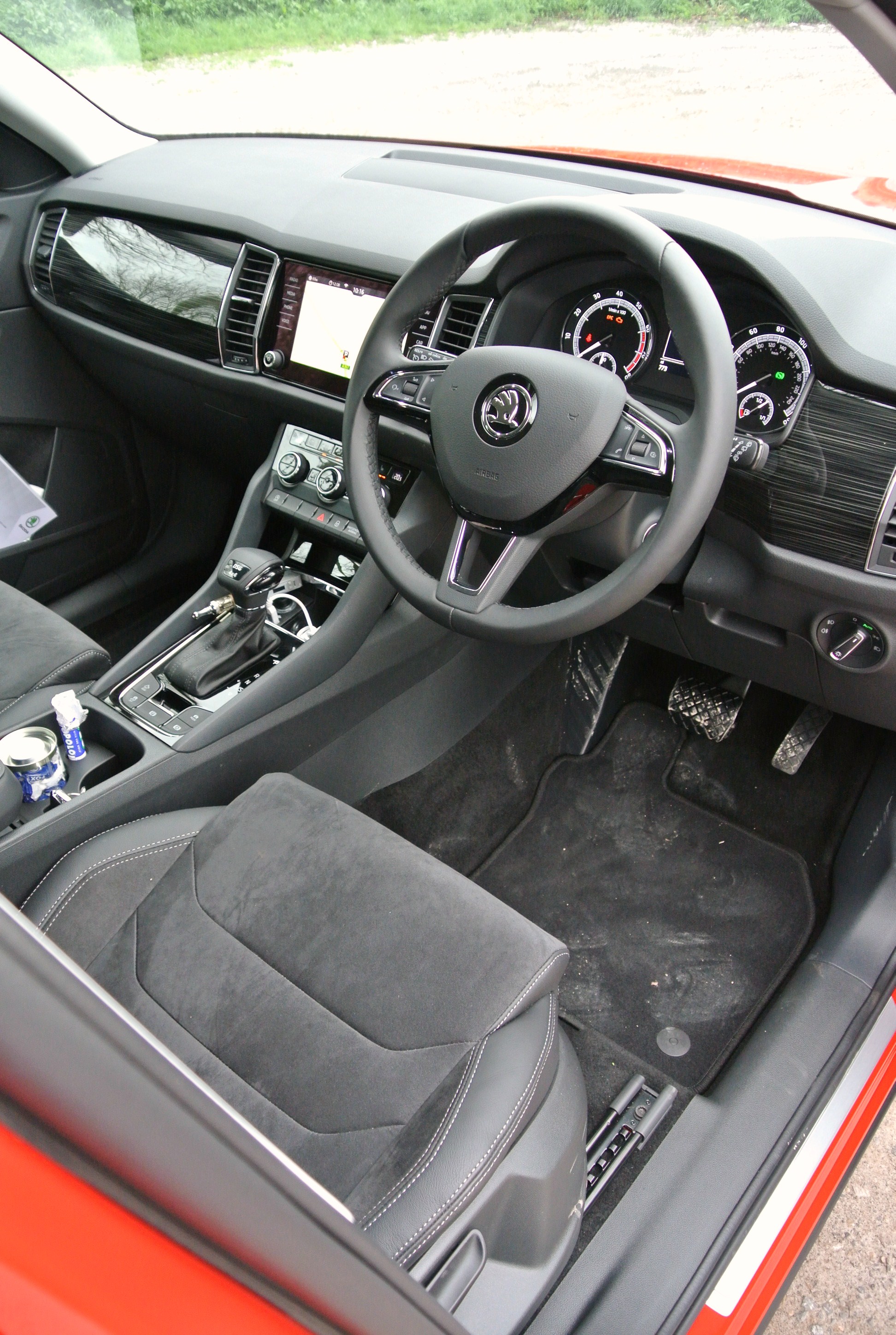 Although the test drive route around the south-west of England (below Bath and Bristol) was not the most entertaining that I have experienced in forty years of doing this job, it did provide a typical SUV experience in modern Britain: stop-start traffic; roadworks; poorly graded road surfaces and a grey backdrop. Typically, I did not obtain the chance to sample the 'Simply Clever' innovations of which Skoda boasts and include the removable/rechargeable LED boot light/flashlight, or the front door-located umbrella, although I did note the extendible door protection strips that hide from normal view but extend mechanically as each door is opened (much like the Ford Focus does). However, Skoda could have gone the extra step and made them from a nocturnally reflective plastic that would have been even cleverer.
In the time available, I was able to sample both 1.4-litre turbo-petrol,147bhp with 6-speed DSG transmission (163g/km CO2), in SE L specification and a 2.0-litre turbo-diesel, 147bhp with 6-speed manual 'box (144g/km), in Edition spec. The diesel was marginally the cleaner and speedier (0-60mph in 9.5s, top speed 121mph; versus 9.8s and 119mph), despite being reliant on today's 'much-hounded' fuel source. Priced at £30,785 and £32,930 respectively, it is clear that Skoda intends its brand to revert to a (relative) value offering in the large SUV class, as most of Kodiaq's rivals are significantly pricier, especially in spec-for-spec comparisons.
The only off-road opportunity in which I was able to indulge was a questionable departure from the main road drag up through the picturesque Cheddar Gorge, from where I was able to snap photographically the Petrol Blue diesel version in a convincing 'He-Man' pose. The Corrida Red petrol (a special paint finish apparently, for which you will pay an extra £195) had to make do with a less convincing hilltop Saxon castle backdrop.
In terms of operational costs, while VW Group products have always been able to meet and beat their stated Official Combined fuel figures, 39.8mpg (red) and 51.4mpg (blue) seem about right, as long as you avoid tickling the throttle too frequently. There are other engine options, including a punchier 187bhp diesel and a less punchy 122bhp petrol, although the latter is intended for the 2WD manual version only. There is also a 177bhp 2.0-litre TSi engine mated to the Group's seven-speed DSG and 4×4 transmission.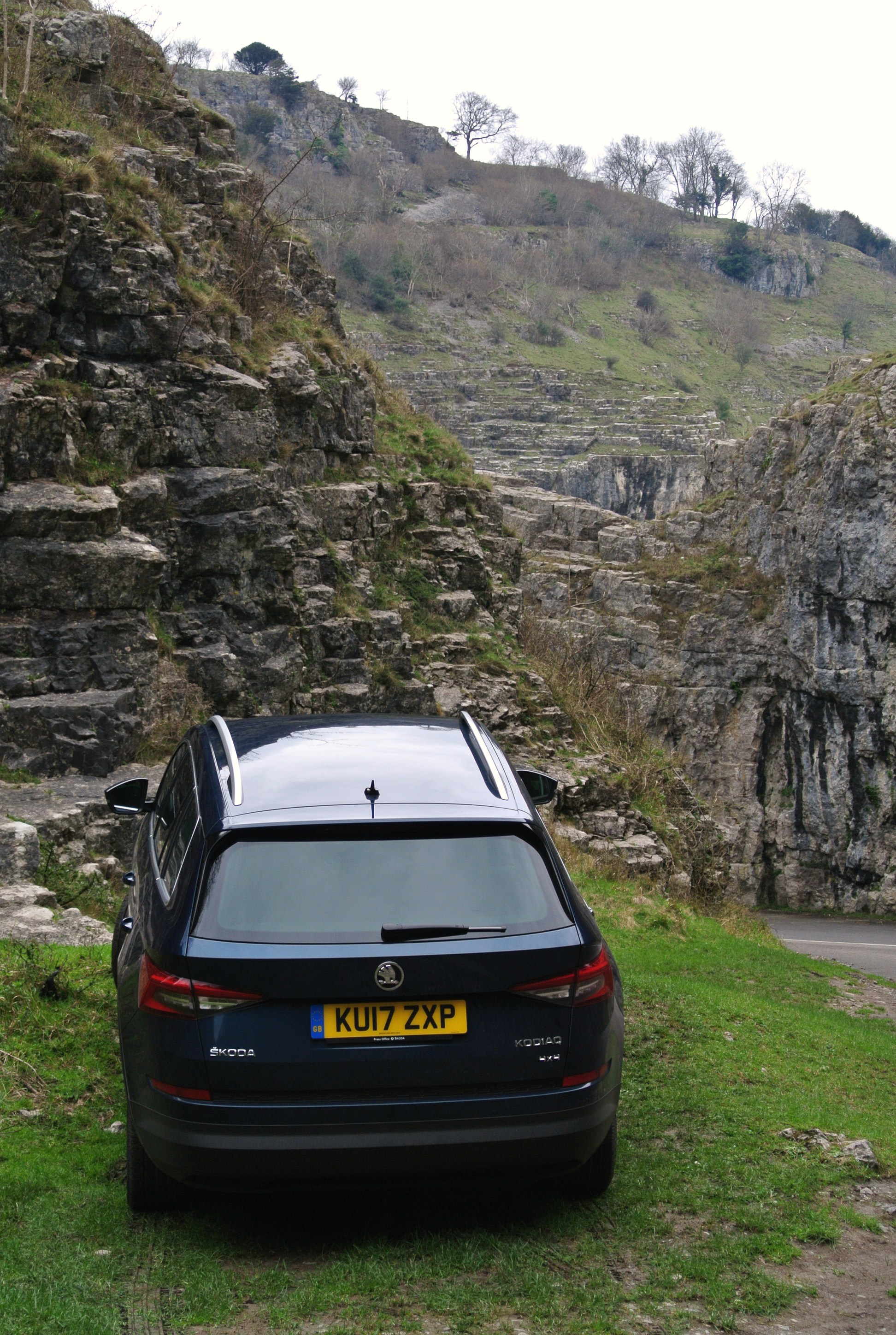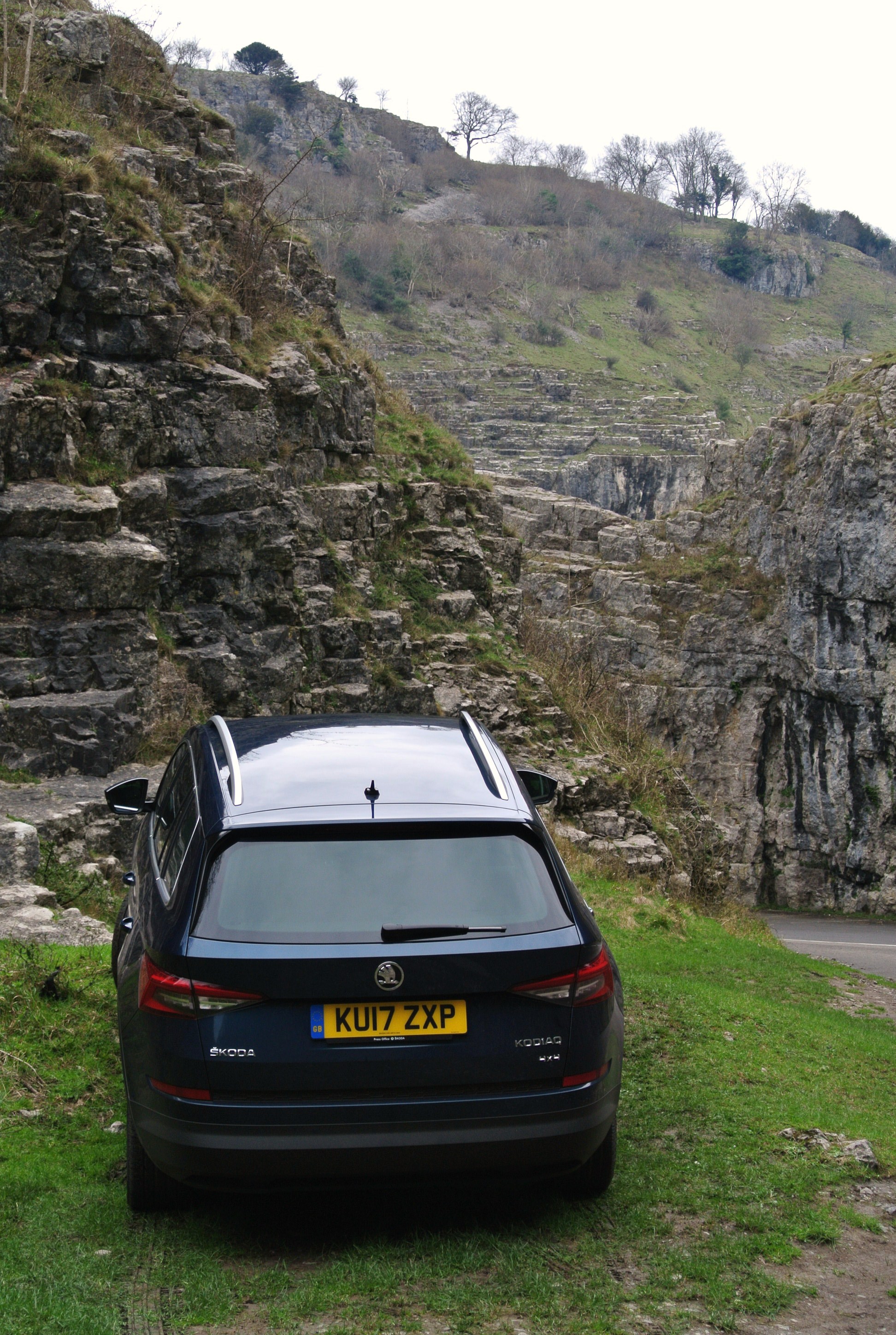 It is inevitable that the caravanning community will opt for the diesel, as it will not want to slog the guts out of a petrol towcar…which will give everybody else the opportunity to hurl twice the abuse, if happening across a Kodiaq and accompanying caravan, while road-tripping around the UK this year. Yet, I believe that the vast majority of Skoda's new large SUV customers will specify petrol power and take advantage of the slightly lower price tag, lower tax implication and running costs that can amortise the price differential between the two fuels, an aspect which is sure to be revealed in PCP and lease rates in due course.
While it is nice to see Skoda attempting to lead the market with its newcomer, which I am certain it will achieve, were I in the need for a large and accommodating family vehicle, I think that I would still opt for the magnificent Superb estate car, which would serve purpose both privately and for business use and is available in 4×4 form.
The new Kodiaq is every inch a Skoda, which will be decent recompense to Skoda people. However, I have driven better, large 4x4s that make the driver feel 'special', something with which the Kodiaq struggles. Yes. It is a good car. Yes. It drives rewardingly. Yes. It will look okay in the corporate car park. However, it left me feeling as cold towards it, as I feel towards most vehicles in this class. I believe that it will meet expectations but it is not the ground-breaker that Skoda really needs, even though market 'forces' might suggest otherwise, for the moment.