There is no real logic behind the intense popularity of the SUV sector in the UK at present, writes Iain Robertson, and Audi has a model in virtually all of its classes but the usual options boxes' caveats are worth heralding.
Just consider the facts for a few moments…a decade ago, the SUV (Sports Utility Vehicle) market segment just scraped one per cent of the total new car registrations in the UK. Today it constitutes around 15%. In many ways, I believe that this is a terrifying statistic. After all, while not all SUVs feature four-wheel-drive, although the Audi Q3 does, the cost of operation is proportionately steeper, when all four wheels are driven, over a more conventional front, or rear-only drive-train.
In truth, it is laughable that the very people, who might specify an SUV for their personal, or business, use, will also demand that all four wheels be driven, even though their regular daily commute is less than 20 miles to an office, or less than five miles to and from the local school, twice a day. I have to say that allowing themselves to be 'sold' on the safety and stability principles tends to highlight a certain 'neediness' that is mildly disturbing.
Of course, in my book, as agreeable as an Audi badge is, parked on the domestic driveway, or outside The Ill Winds Tearoom in town, other brands that offer significantly better value for money are available, such as the Suzuki Vitara S, or the Kia Sportage, and will provide a more than acceptable entry to the SUV class, with the difference in invoice, or monthly payments, enabling a decent family holiday every year at zero extra cost! It does seem that sense and logic departs consumer thinking rather too readily in these days of (as The Rt Hon. Teresa May, PM, states) "living within our means".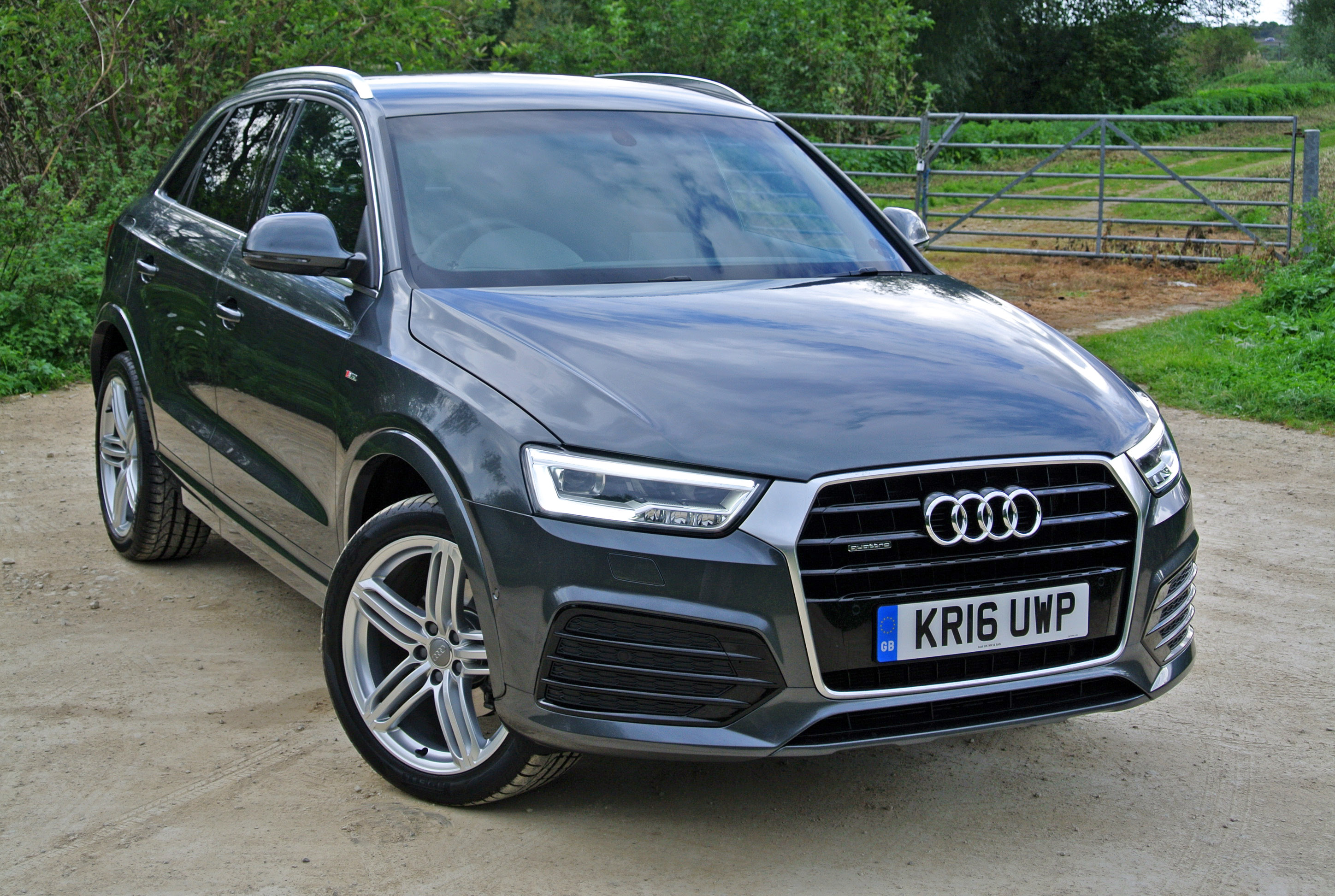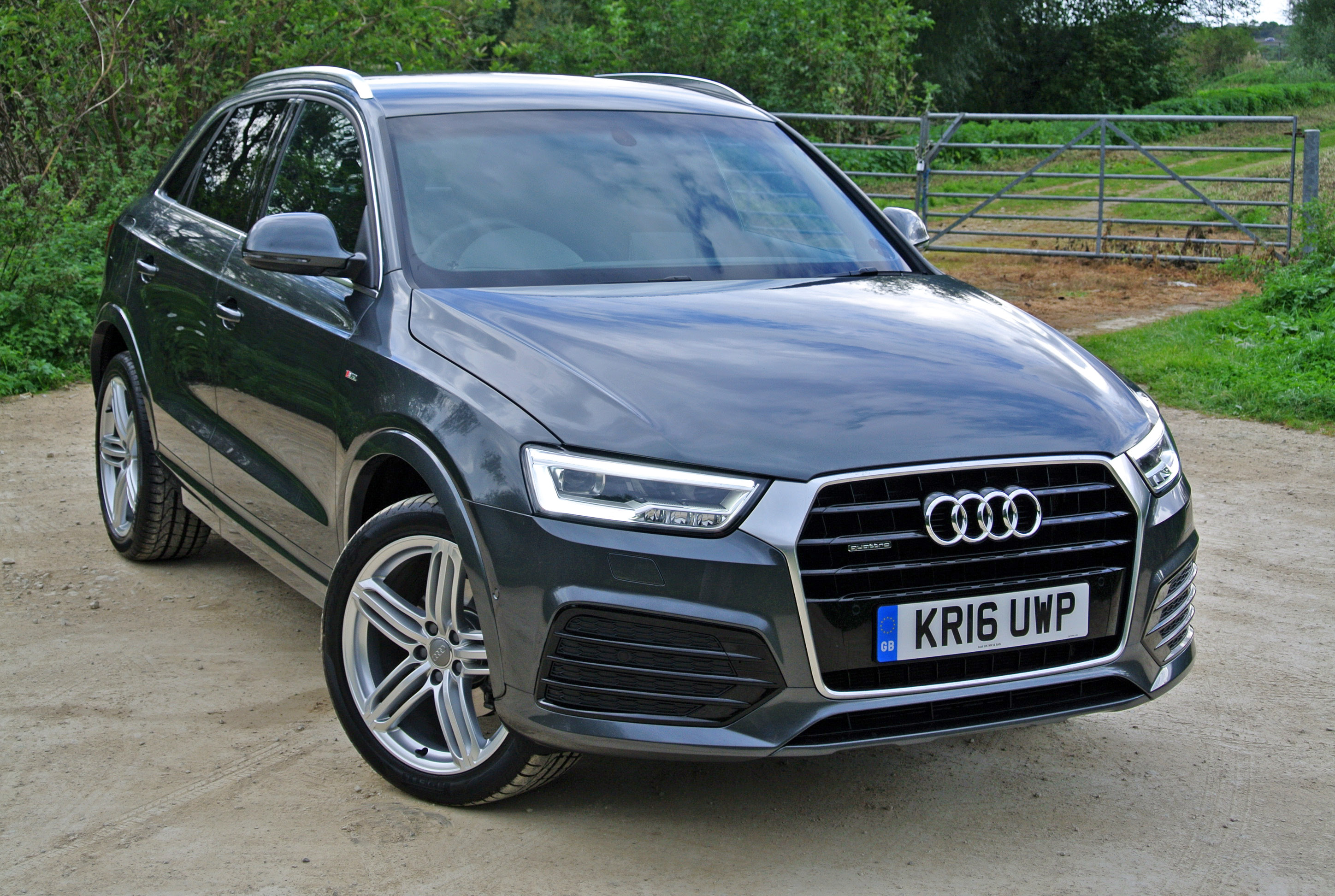 Yet, I can understand the attraction of the 'Four Rings' and there is no denying the appeal of the cheeky little Q3. However, in this specification (Quattro S-Line Plus 184PS S-Tronic), it does cost from £35,415 (ouch!) to which you must factor in the Daytona Grey pearl-effect paint at £550, the black perforated Alcantara and leather seats at £485, the Technology Pack (£1,010), Towing Pack (£625), heated front seats (£29) and Park Assist (including reversing camera £575). Then add the £630 delivery charge, £145's worth of VED and the first registration tax (£55) and the total weighs in at a whopping £39,519, which is a fairly hefty tag for a compact car riding on stilts. Is it really worth three times the price of my latest, brand new, Suzuki Baleno runabout? Erm…nope…although that would be to me.
Value is clearly in the eye and mind of the beholder and, were I drawn to the Audi Q3 for personal reasons, I think that I would opt for the 1.4TFSi petrol model, which starts at a markedly more reasonable £26,600 and is not much less economical, or eco-friendlier, than the 2.0-litre diesel, of the test car, usually specified for its frugality. Still, that is the virtue of testing these vehicles and the review processes, to pinpoint true value and to stop you, the consumer, from being ripped off royally. After all, a motor dealer is hardly going to save you money.
My past and very dependable experience of the 2.0-litre TDi unit includes two versions of the Skoda Octavia vRS, in which I ran up in excess of 60,000 miles. Developing 181bhp (184PS), allied to a respectable and very responsive 280lbs ft of torque, towing fits very readily into this model's capabilities and the added stability of all-wheel-drive makes it a supremely competent mile-eater, with the family 'van being lugged behind it. It is a strong engine and it drives through Audi's version of the twin-clutch, automated, seven-speed gearbox, for which I hold boundless levels of admiration. While it can be paddle, or stick-shifted, which is useful for low-speed manoeuvring, or the occasional foray off-road, I have seldom found the need to use this type of transmission in anything other than 'fully-automated' mode.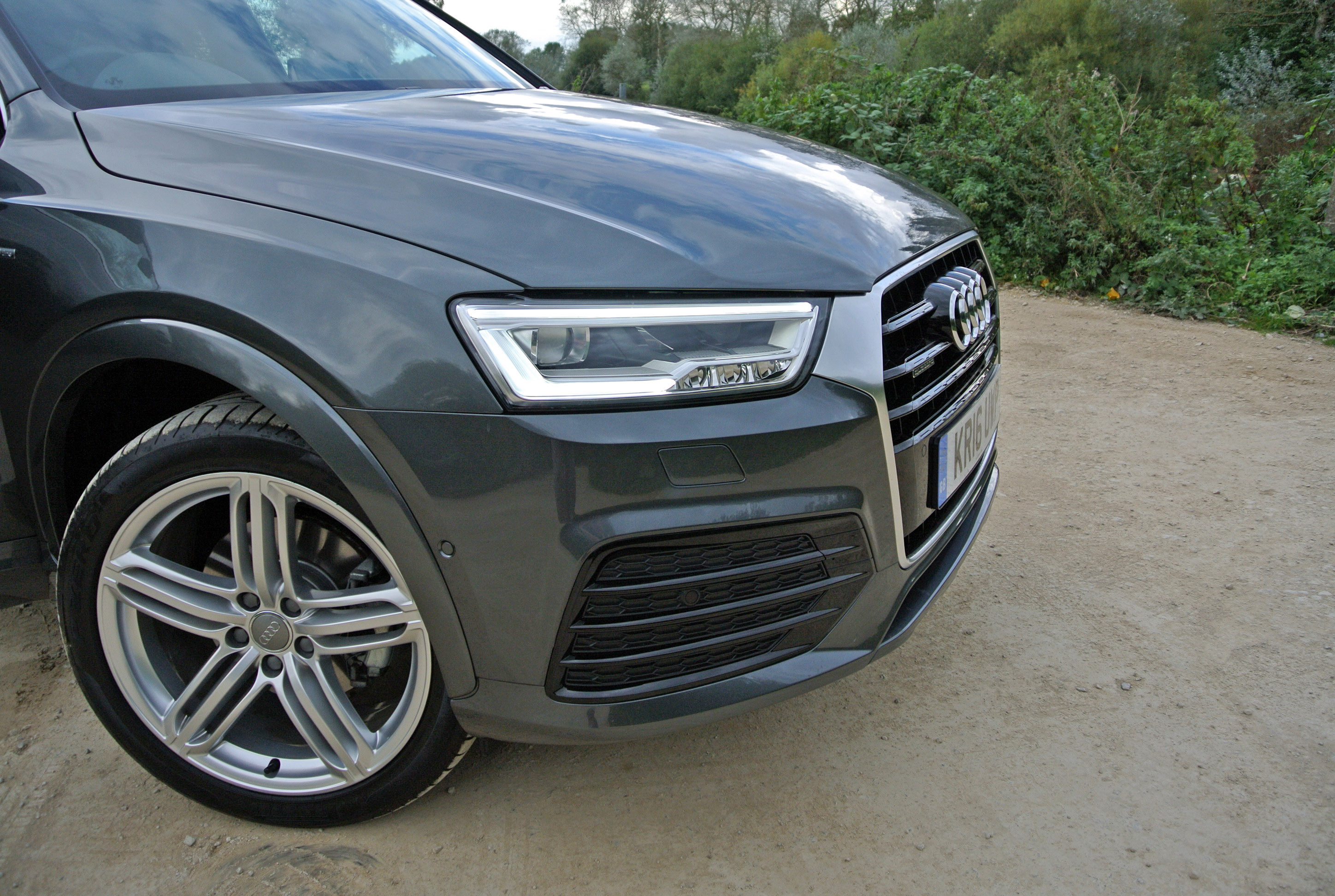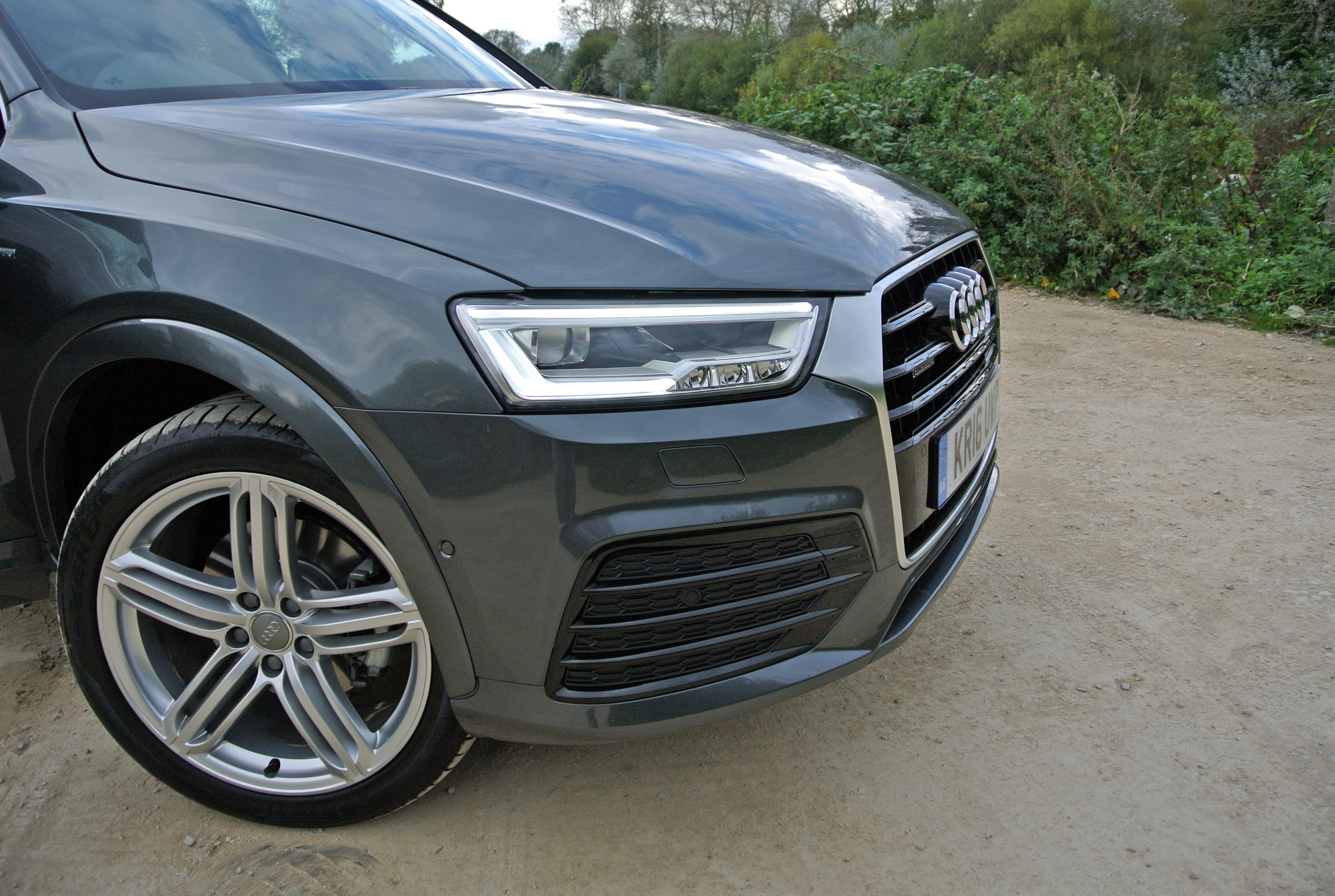 It emits 141g/km of CO2 from its exhaust tailpipes, which explains the £145 annual road tax charge and no freedom from tax in the first year, although it is a relatively affordable rate. Riding on 18-inch alloy wheels, its Official Combined fuel return is given as 52.3mpg (opt for 19s and that figure drops to 50.4mpg, which might be worth considering). A truer return of around 46mpg is in prospect for most Q3 owners, although I am very aware that this engine/transmission combo is good for well in excess of 50mpg, when driven with extra caution and a particularly light right foot.
Naturally, most Audi customers acquire their cars for other aspects of the performance curve and the Q3 does not disappoint with a top speed of 136mph, having despatched the benchmark 0-60mph in a zesty 7.6 seconds, another benefit of all its mid-range grunt. However, this engine is now quite long in the tooth and, despite its continual updates, it is not as refined as several of its rivals' diesel engine options, which is another reason that I would recommend the 1.4-litre petrol engine (147bhp; 51.4mpg), with its cylinder shut-off technology (it stops two of its four cylinders from firing, when on light throttle, to save fuel), although a 177bhp 2.0-litre petrol and a less potent 147bhp 2.0-litre diesel are also in the line-up.
Its interior is typically well-crafted, with a broad sweep of single, soft-touch, dashboard moulding that contains typically clear Audi instruments; a matched speedo and rev-counter, with a digital read-out panel between them. The nicely padded and hide-bound steering wheel carries minor functions on its cross-spokes (in-car entertainment, on-board computer and cruise control), with the transmission shift paddles behind them. The multi-purpose sat-nav, reversing camera and six other functions read-out screen is perched atop the dash panel, while the CD slot and main controls, plus the heating and ventilation controls sit within a neat centre stack.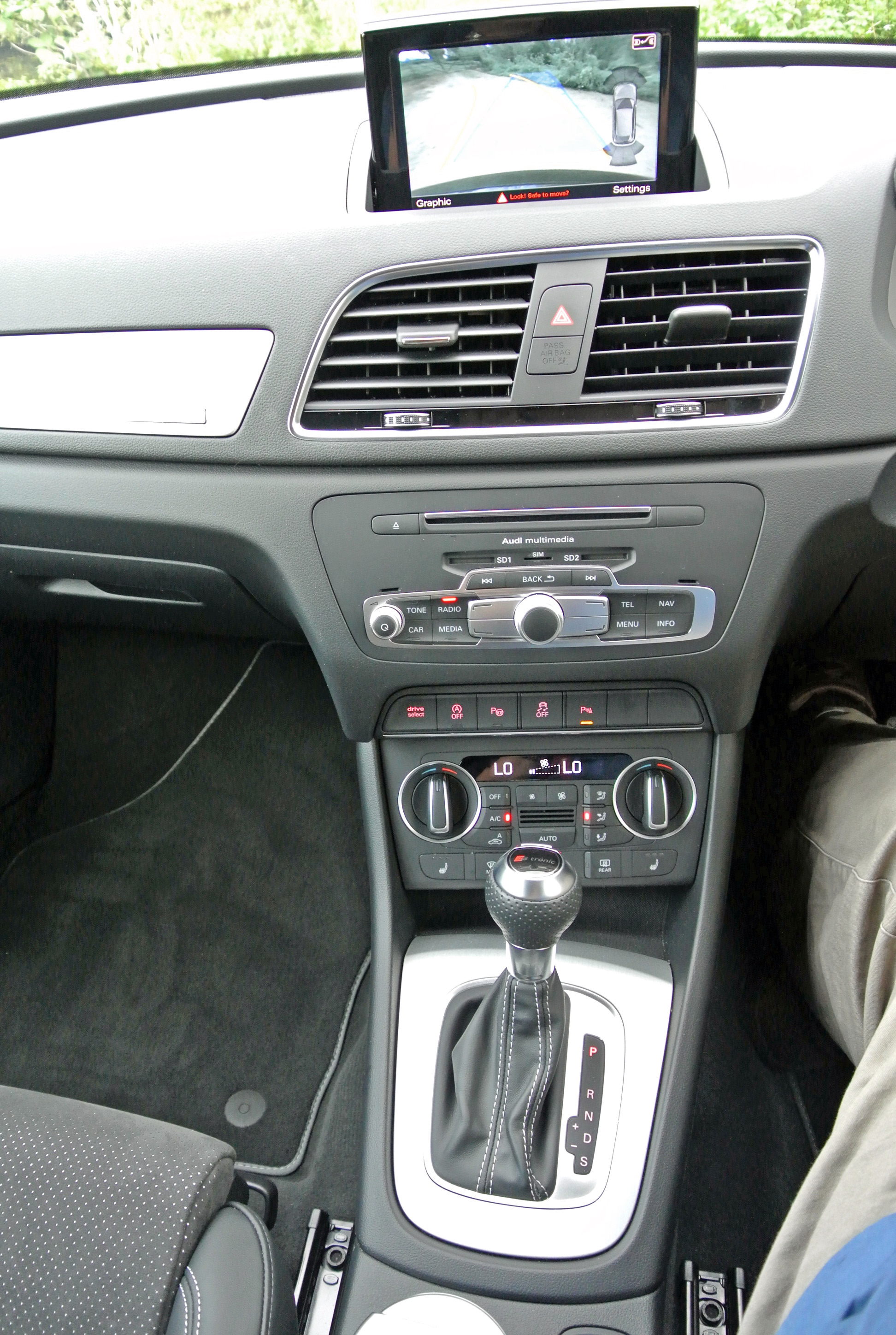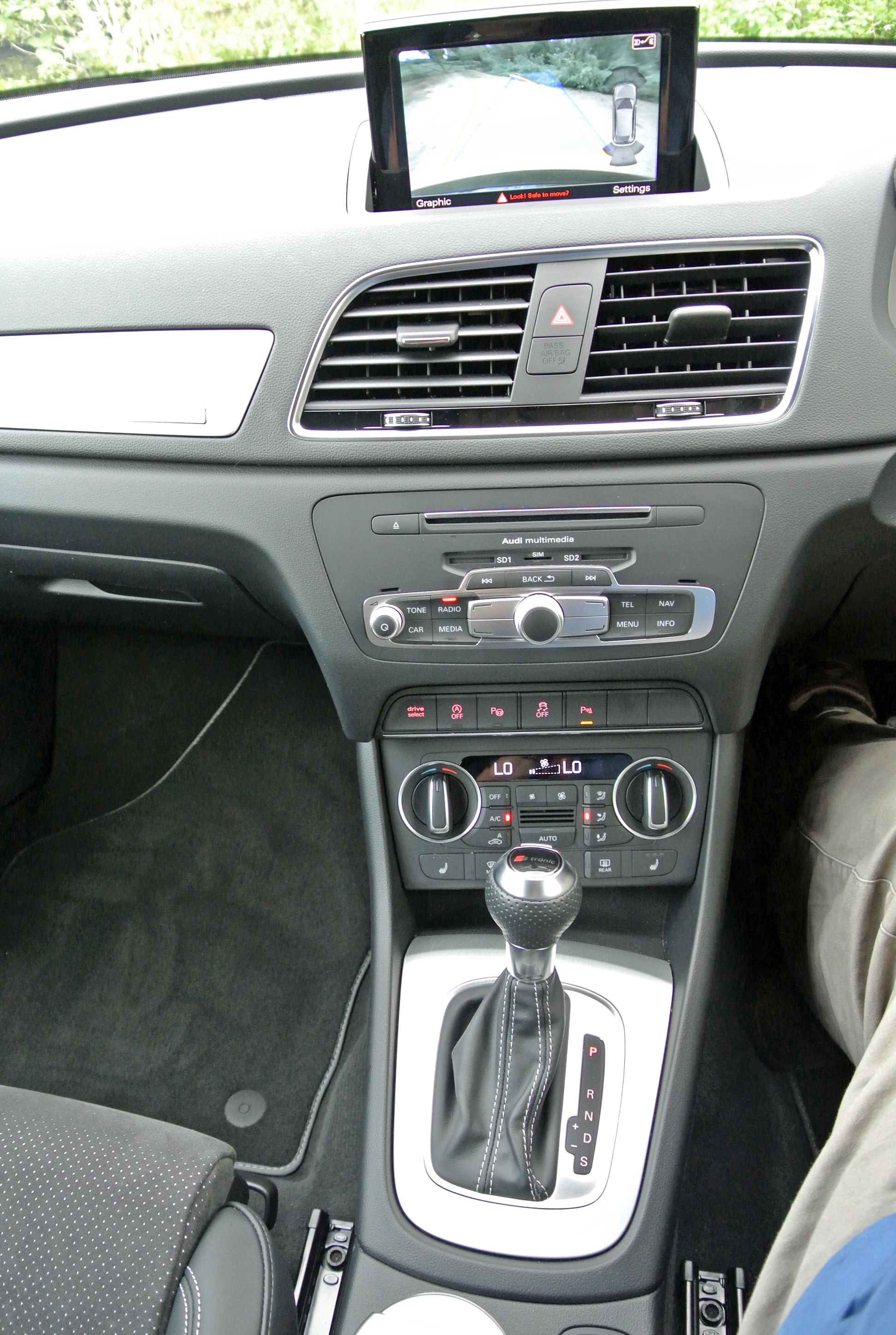 As you might expect, the driver's seat is manually multi-adjustable, with electrically inflatable lumbar support and a pull-out thigh support cushion. Matched to a rake and reach adjustable steering column, the resultant driving position is commanding, with deference to its high-riding stance, and first-class. While the capacious boot is easily accessed through a 'clamshell' hatchback door, legroom in the rear seats is limited behind taller front seat occupants but no worse than in any regular compact hatch model. A load cover retracts automatically and there is oddment space below the boot floor. The rear seats split and fold (60:40) for added estate car convenience.
Unfortunately, the dynamic balance of the car, while it might suit the relatively smooth tarmac of its Teutonic homeland, does suffer a tad from non-compliance on lumpy, broken British roads. While easy to park, more due to its compact dimensions, than the largely pointless 'Park Assist' function (if you cannot park it, you should not be driving it!), the quick steering is glitch-free and undemanding of the driver. However, the spring and damper settings are a bit too 'sudden' for my liking, which is probably a result of the shorter wheelbase but slightly higher ride height, compared with, let's say, an Audi A3.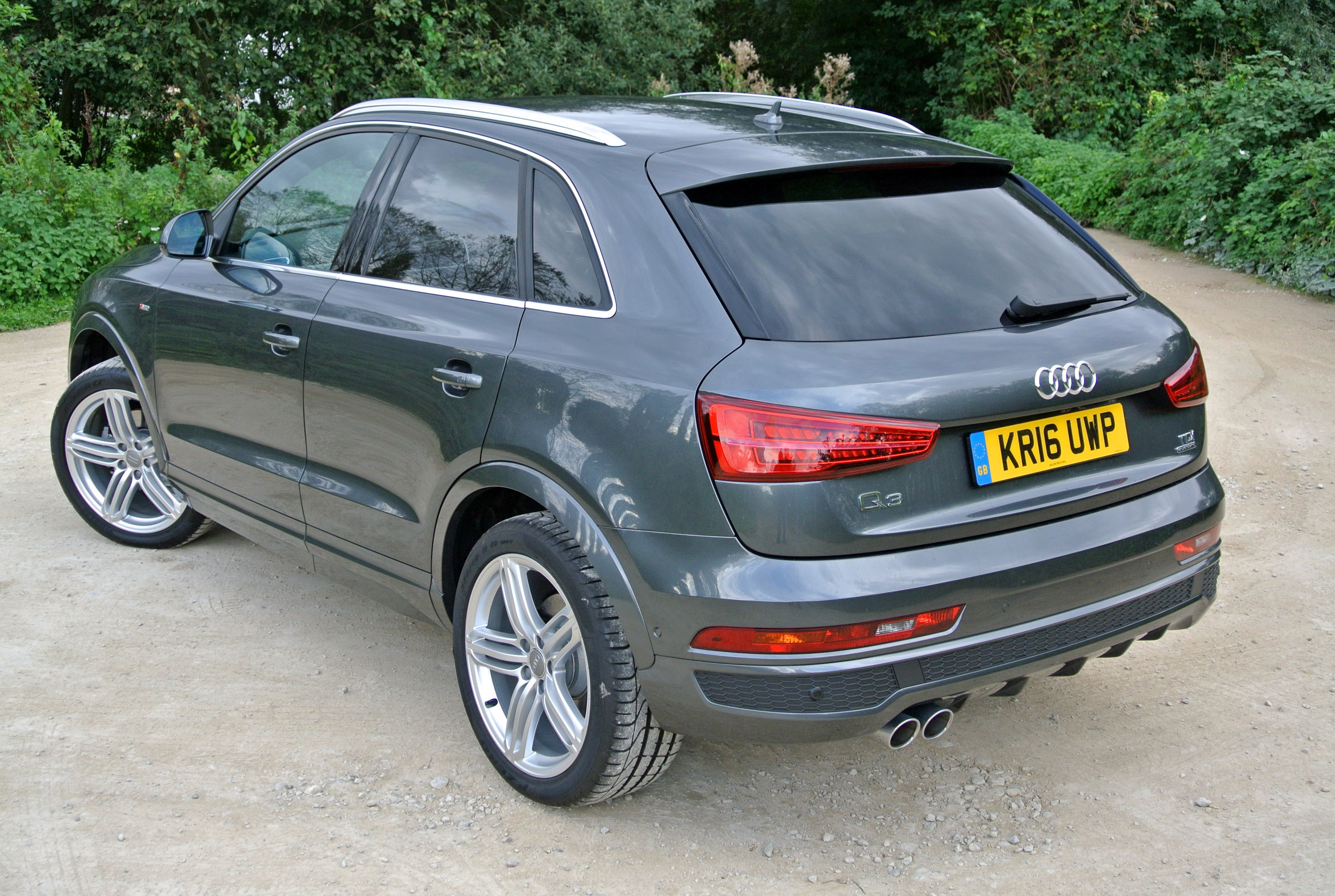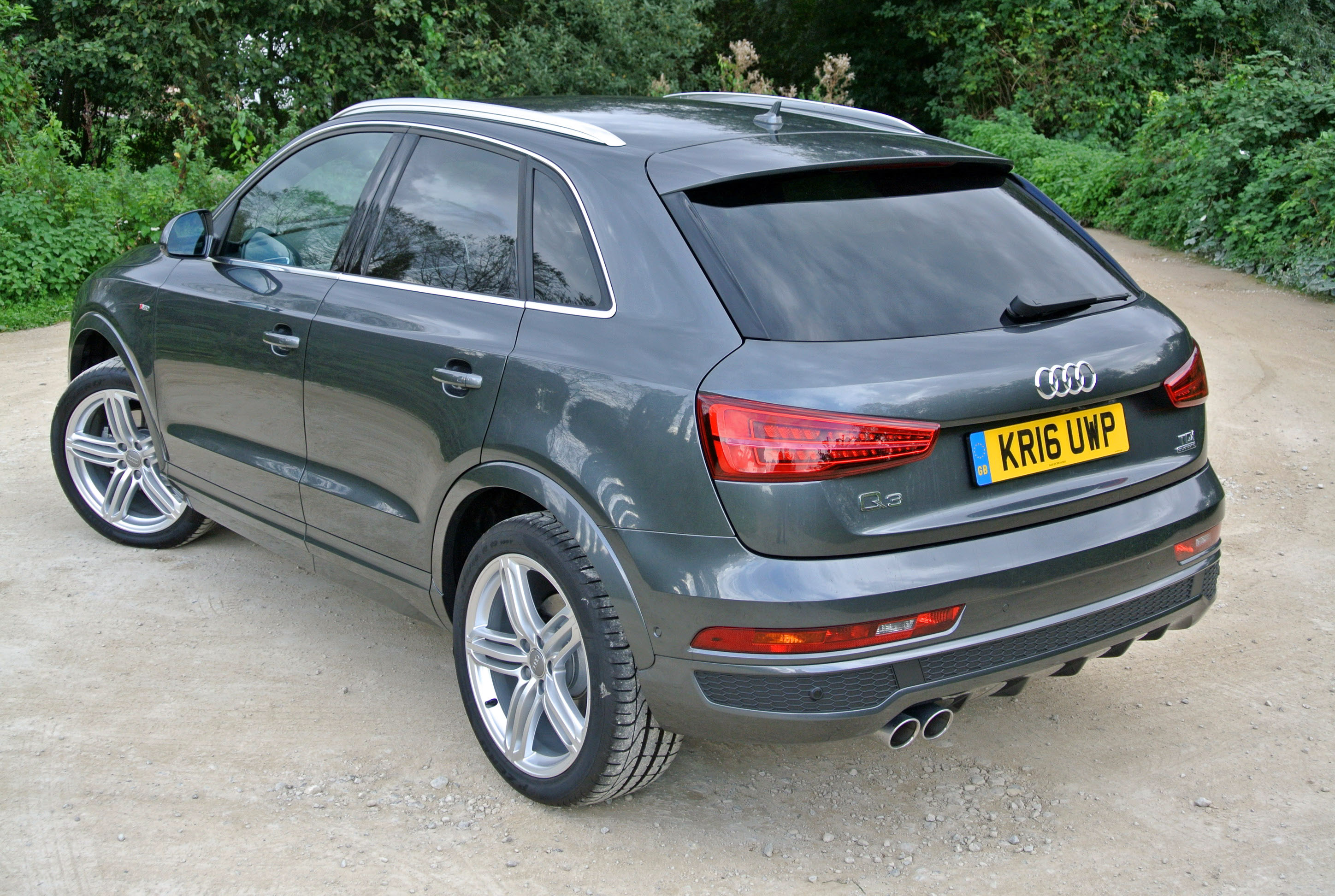 I believe that the issues may lie with the S-Line package, which is more than just a trim upgrade. Audi does have a 'sporty' image to live up to, hence a perceived marketing need to appeal to that tiny segment of its market, but an SUV needs to provide a more fluent ride quality, not least, when heading off-road. Yet, on main A-road and motorway routes, there is very little to complain about and progress is generally unflustered.
You would have to be a died-in-the-wool Audi fan, or just have pots of available cash to be able to live with a Q3 in the specification of the test example. It is a good looking car, in that archetypal Audi mould, and is moderately practical for a family of four but it is playing in the most competitive class of the UK new car scene. As a business choice, there are better and no less classy competitors that are worth contemplating. From a personal standpoint, if you must have a Q3, I would advise the petrol route but steer clear of the cost-options, however tempting they might be.