Incorporating credibility and capability in a growing model range that takes a flexible approach to its markets, reports Iain Robertson, is a vital remit for Volvo Cars and it is a car company on the right track for runaway private and business registrations.
As a food-lover, I have seldom found much difficulty in creating analogous comparisons with motorcars. The simple and unavoidable truth is that we need both, as means to perpetuate broader life. In some respects, as cars have grown exponentially, so have we. I have equal concerns about the growing girths of both, which includes runaway prices and insatiable menus.
In the time prior to fizzy pop swelling our guts and packing us full of sugar, it was dilutable squash that our parents would mete out to us, watered down to a level at which its flavour was barely discernible from the lead-infused clear fluid that poured from domestic faucets. Whether branded by Robinsons and promoted by its Wimbledon sporting prowess, or the Co-Op, Fine Fare, Spar and VG 'own brand' alternatives, it was supplied adventurously in a number of flavours, all variations on a citrus theme.
Squash remains the most effective refreshment, even if you include PLJ (lemon) and Roses Lime in the mix. Consumed neat, it is virtually unpalatable, so concentrated is its contents. Yet, children left to their own devices would always over-sweeten the measure by placing more squash than the recommended level in their glasses, prior to running the cold tap. Sugar ought to be classified as a drug. It encourages greater usage, greater frequency and a demand for more intense flavour. However, that is another argument that the sainted owner of this website might like to contemplate editorially.
Volvo could be accused of sweetening its product mix to pancreas-worrying levels. When the XC90 was revealed a few years ago, it created such a positive impression that it became the doyen of the full-size SUV scene; the model that would turn corporate heads away from Landies and Rangies, partly by not costing the earth to gain access but, mostly, by addressing the real needs of the consumer demanding a large estate car, built as strongly as one of Isambard Kingdom Brunel's major constructions, packed with cosseting comfort and possessing a go-anywhere potential. Reliability and modest running costs were an expectation.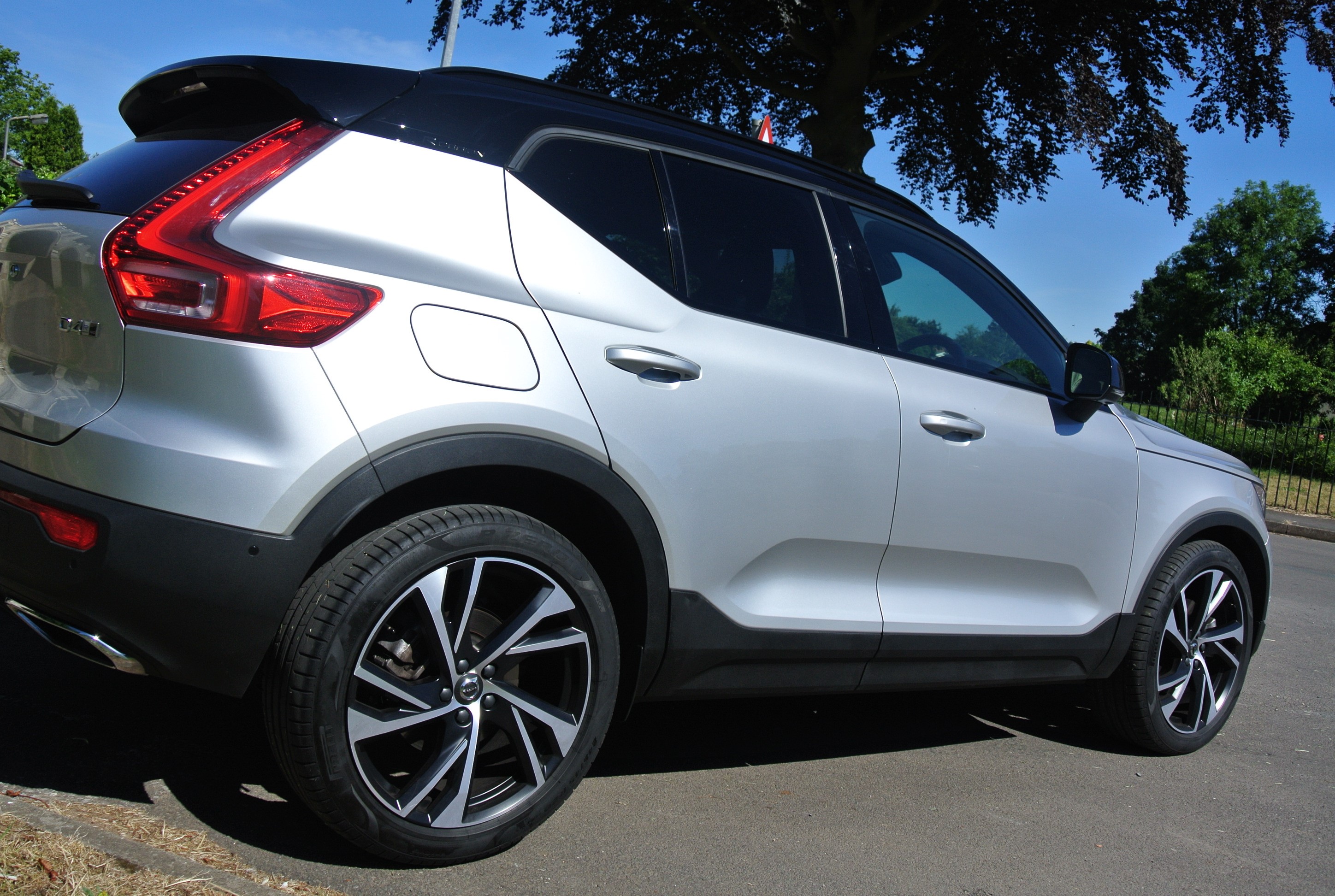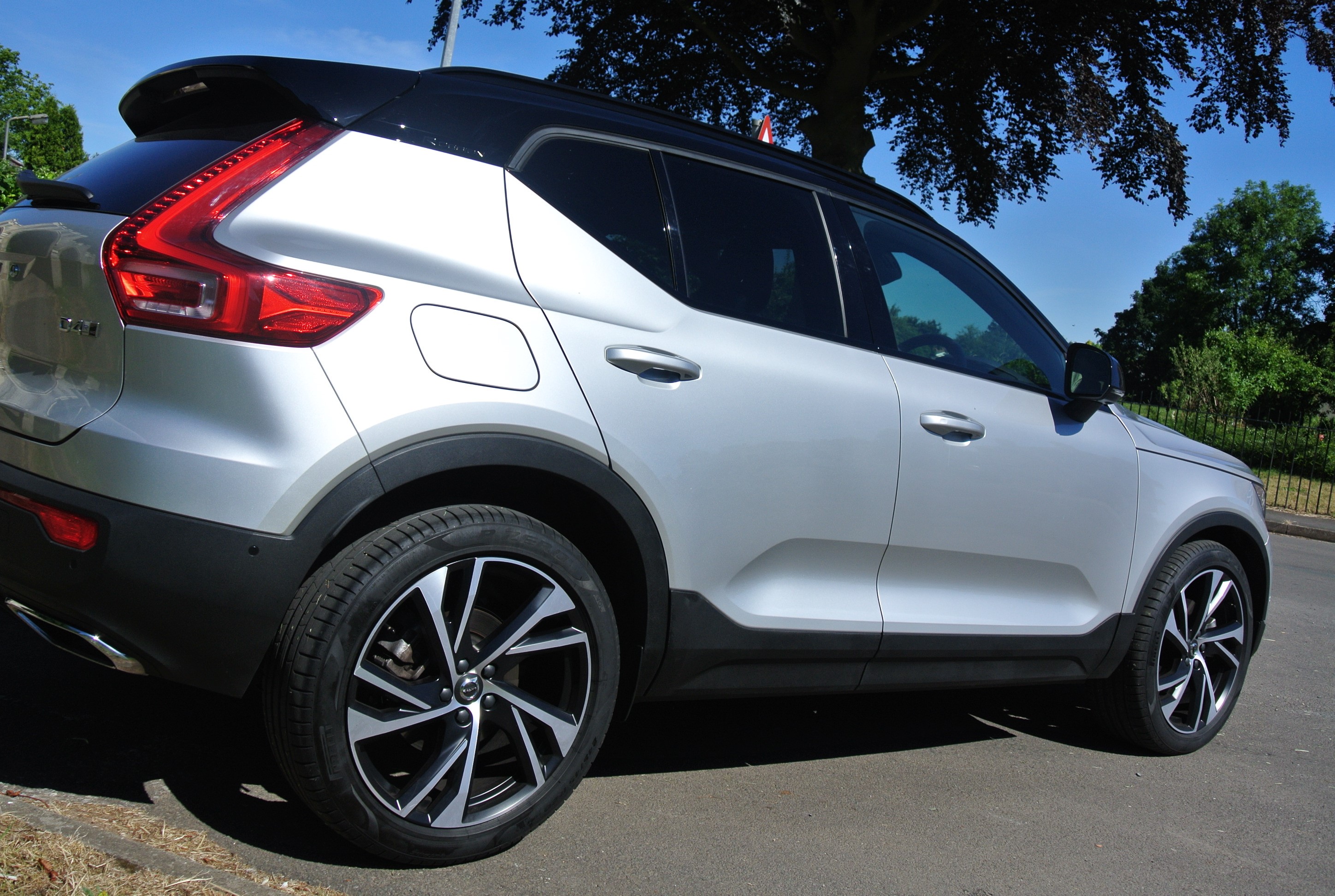 Unlike the previous Ford-funded chapter in the big Scandinavian's existence (the period that gifted Volvo a US-inspired 'premium' rating), with Chinese ownership of the brand now in full swing, a wholly different attitude is in evidence. Volvo had always produced decent machines; they were well-loved and led with their adherence to safety. However, XC90 heralded-in a near shocking level of unique qualities that would soon be shared with the rest of the line-up and they started with a T-shaped, daytime running-lamps signature ('Thor's Hammer') but continued with a Swedish flag ingot within the dashboard trim. While the Chinese funding was cautious, it was also confidence-inspiring; Volvo was getting its head, it was being allowed to grow and develop in ways that Ford would never let it.
XC60 followed last year. It was the next tangible stage of fluid removal. Smaller dimensionally, yet no less accommodating, the modular family of Volvo-developed engines powered it. It was a clever downsizing exercise and lost nothing of the XC90's definition, while sharpening the Volvo proposition, to make it even more desirable and accessible. The motoring media took it to its otherwise chilled heart, uttering and quoting platitudes to a trusting point of no return.
Earlier this year, we were exposed to the brilliant new XC40. Now, this was territory unknown to Volvo, which had never produced a mainstream crossover in its life. For the dealer network, it meant a totally fresh line-up of models, by which to expand the Volvo footprint and make an even more significant impression. While the US influence remained in the liberal and injudicious use of 'premium' terminology, the XC40's real place in the market was at the head of a field populated by Qashqais, RAV4s, Kugas and Atecas…the busiest and most frenetic sector of the SUV scene. Each registration would represent a customer new to the Volvo brand; each would be a conquest, if you do not include a gentle downwards shift by owners of previous XC90s and XC60s concerned by the upwards shift of the market pricing schedule.
If XC90 would be regarded as Volvo's darling of 2015, we all accepted that the XC60 was much-lauded in 2017. While space exists for a future 'XC30', should Volvo feel so inclined, XC40 is grabbing headline space in 2018 and it is the ultimate example of reduction, without destruction, hence my 'squash' analogy. It is a concentrated version of XC60, itself a concentrate of the XC90 idyll.
The family resemblance is all-pervading. It stands out in a field of all-too-readily confused rivals, as a Volvo. It needs to. I would venture to suggest that it embodies a bounteous array of Volvo-ness that places it unashamedly at the head of mainstream SUV/crossover currency (you see…it's started all over again!). In other words, if you want the best, then Volvo is your only option.
Its architectural value cannot be understated, from the marginally inverted radiator grille, to the hint of 'Horbury shoulders', the pinched waistline, bolstered arches and upright tail-lamps, it is achingly enjoyable to view. Yet, unlike its equally and uniquely neat larger brethren, it presents a sense of playfulness, perhaps even a consumer encouragement to indulge in green-laning, sand dune dodging and clambering over rocky trails, because of its all-wheel-drive, moderate ground clearance (211mm) and run-out diesel engine. Of course, being a Volvo, it is eminently capable of the multi-surface role that it purports to possess and strikes the otherwise uncomfortable balance of compromise, with more than a whiff of capability.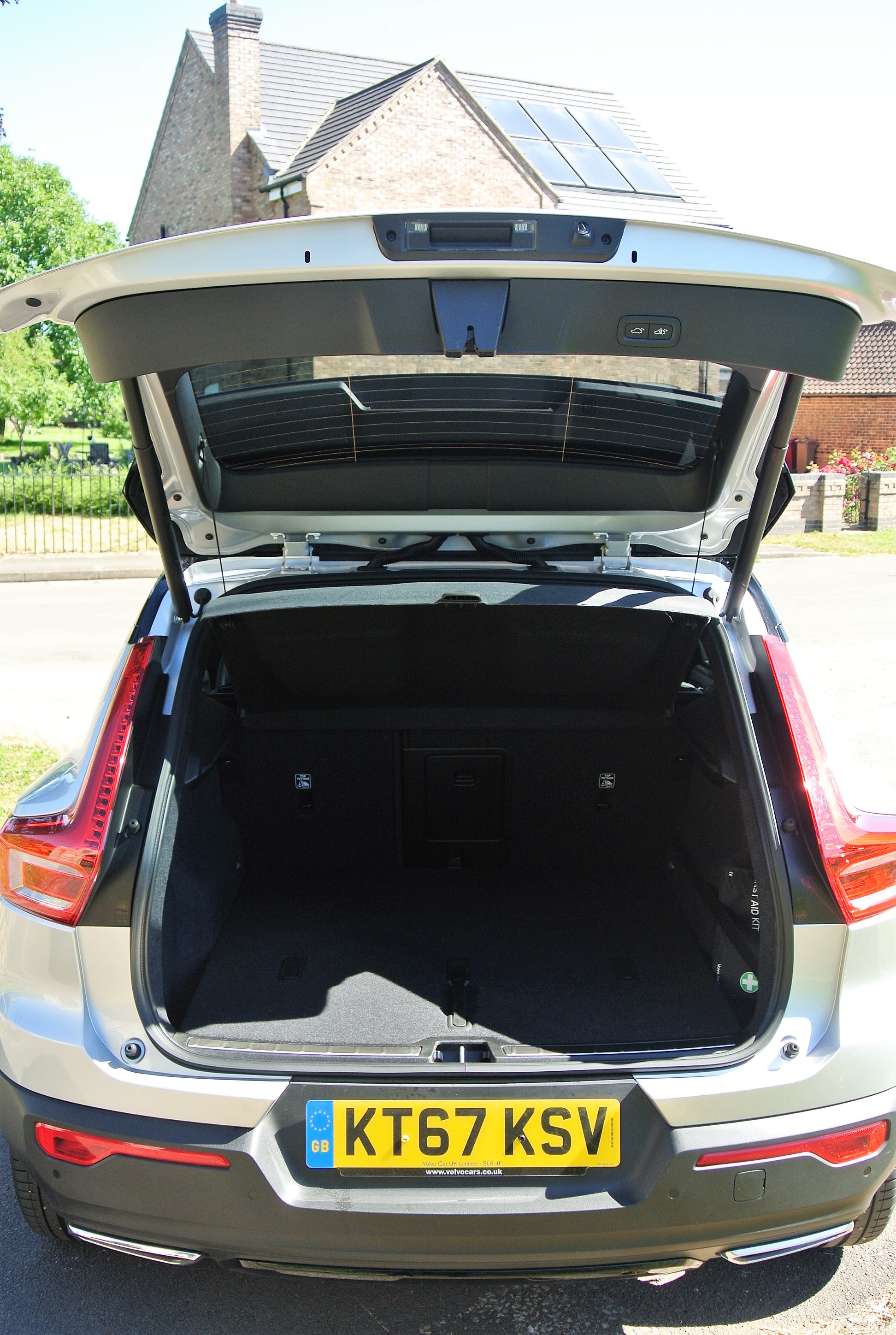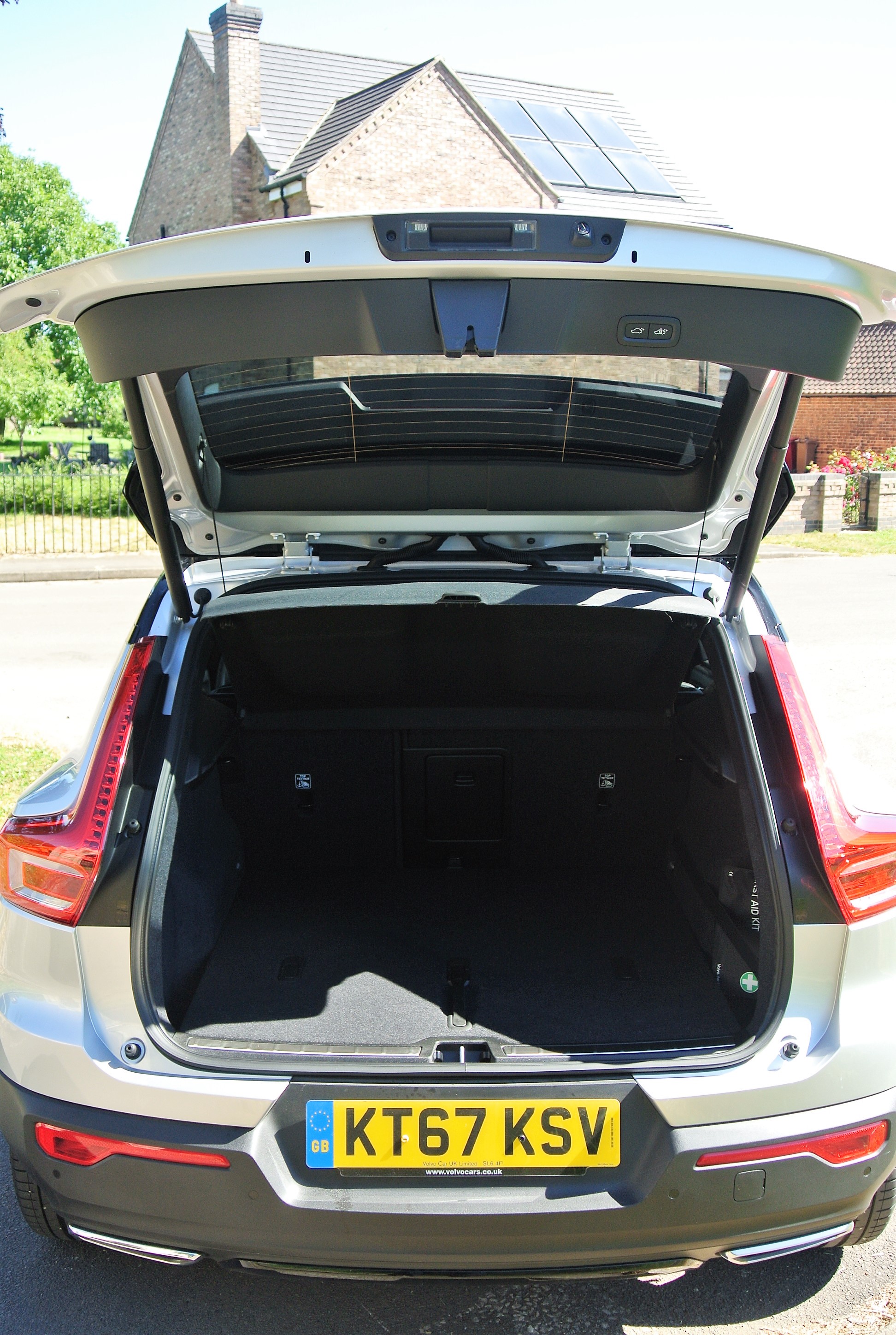 Volvo has promised a reduced reliance on diesel in coming years (its new V60 model does not even offer the option), preferring to opt for petrol in league with plug-in EV technology, until full EV operation takes over in the future. Yet, the refined 2.0-litre turbocharged diesel unit in this Launch Edition car develops a healthy 190bhp and a beefy 295lbs ft of torque and it is sturdy enough to tow a caravan of 2.1-tonnes. Its performance envelope is excellent, topping out at 130mph and logging a 0-60mph in 7.6s benchmark time (0.5s faster than the petrol alternative), while emitting 133g/km CO2 and returning 44.4mpg on the Official Combined test cycle (48.8mpg achieved personally), despite driving all four wheels through an automatic transmission.
While entry to the XC40 line-up (in T3 guise, front-driven, manual, in Momentum trim) is from £27,905, the test car (T4, 4WD, 8-speed auto, based on R-Design Pro but with enhanced trim that includes Xenium, Intellisafe Pro and Convenience packs), it is laden to the gunwales and adds £12,000 to the base model's price, all before dealer discounts are applied and you are urged to request them. Yet, if you want all the gear, Volvo can help you to up-spec your XC40 to RR-rivalling levels, without diluting the Volvo proposition.
Desirability is Volvo's precursor with its present product range. The safety addenda, all of which is market-leading, comes as standard but there is no denying the brand's up-market presence and a fail-safe stance hefts the line-up someway above its closest competitors. Naturally, this is vital for the company's 'street-cred', especially in the company car sector, which Volvo acknowledges with aplomb.