Volvo's enormous appeal has been supplemented with the final additions to the 90-Series line-up, which Iain Robertson has tested on both road and off the beaten track, to add to a long list of plaudits that he feels are deserved.
There is a bee in my bonnet. I am entitled to it. I have earned the right after forty-plus years of learning and enduring the motoring business, in all its pomp and circumstance. To me and the vast majority of Volvo's dedicated customers, the Swedish car brand is a standalone success story, a statement I make without prejudice, without fear.
Its products have never walked (or driven) the same routes as its purported rivals. This arises from Volvo's geographical location, in the far north of Europe. Unlike any of its competitors, Volvo comes from a land of extremes. Yet, its people are conservative, considerate, tolerant and kindly. They are also a handsome nation, an aspect reflected in Swedish design. They believe in improving the human lot, to make it stronger, more resilient and safer.
There exists in Sweden an air of respectability. Its people look after and care for both their young and their elderly. Yet, the Swedish ethos combines conservatism with the less cloying attributes of liberalism. Sweden is a nation unafraid of itself. It is not self-conscious. Again, it reflects this national message in everything that it exports, which includes its superb range of motorcars.
Naturally, in the hyper-competitive field of the motorcar, retaining its vital independence has been difficult to say the least. After all, US ownership, by GM, of Saab, its closest rival, became a disaster zone. While Ford may have done Volvo a few favours during its ownership of the brand, it also gained by 'nicking' a number of its unique benefits. However, under Geely, a Chinese holding group, Volvo's independence is regarded as sacrosanct once more, and the Chinese have granted the marque its much-prized independence and funding, from which it is growing and developing most positively.
My 'bee' relates to just one word. Premium. It is an Americanism. It has also become a much abused word in marketing terms. Put into European automotive parlance the 'premium' regarded brands are Audi (a costly Skoda), BMW and Mercedes-Benz, of which their biggest selling models (A4, 3-Series and C-Class) all out-perform the archetypal, medium-sector, mainstreamer Ford Mondeo. Premium? No!
While the word might infer prestige, a degree of exclusivity, perhaps even some important something extra (for which the consumer is expected to pay), only by peering a little deeper below the surface do you appreciate that premium has become mainstream, most especially in car-snob Great Britain. Yet, if you truly desire something more from your car choice, then only one brand can succeed at delivering it and that brand is Volvo. Therefore (bee is fast becoming exhausted), Volvo succeeds because it IS Volvo and not some premium wannabe. If anything, those premium brands are probably seeking a Volvo perspective, even though none of them would ever admit to it.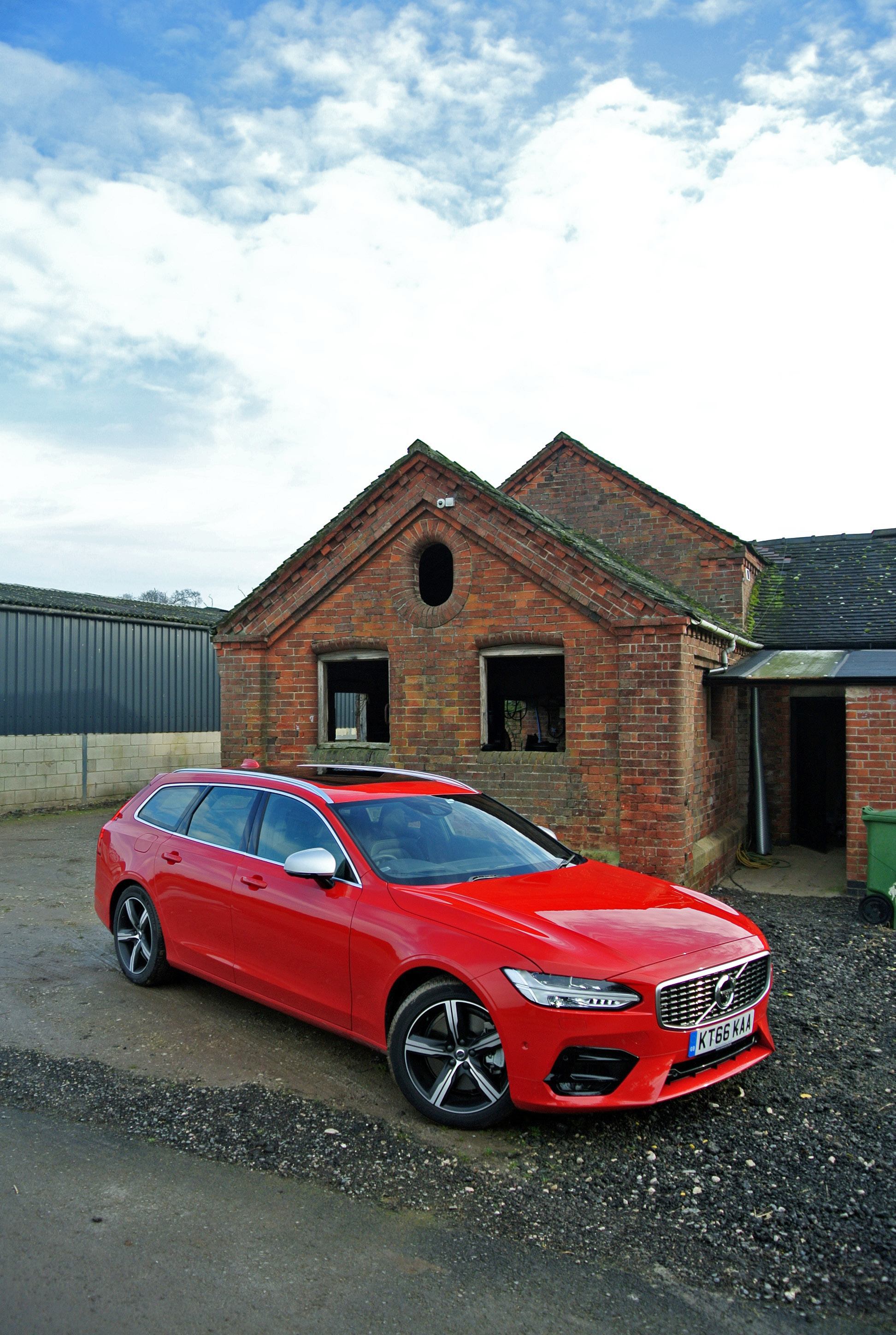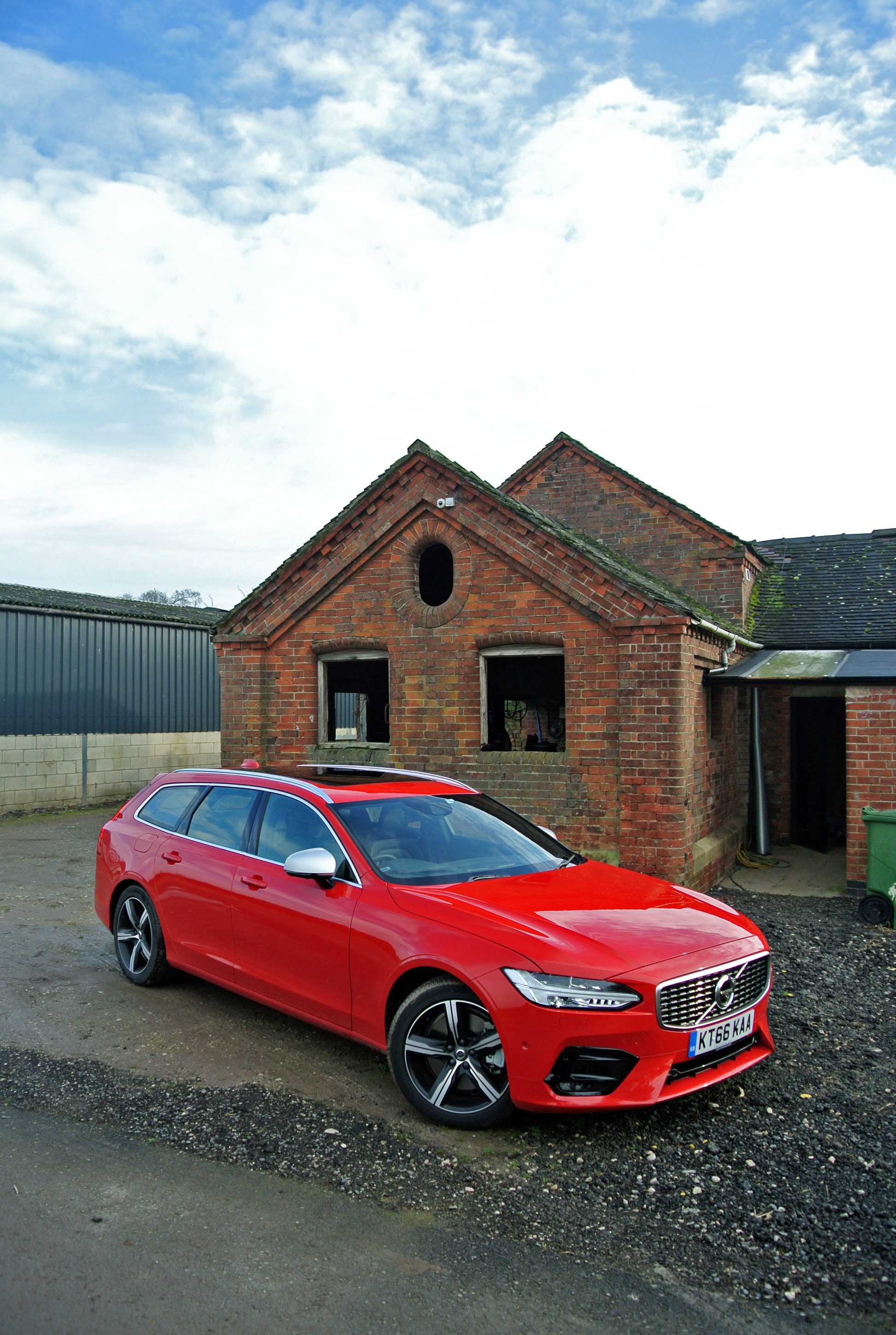 Last year, the latest full-size (in European terms) S90 and V90 models were introduced in both Momentum (entry level) and Inscription trim levels. While Volvo's sportiest arm (its AMG to Mercedes, or RS to Audi and Alpina to BMW) is Polestar, its less overt S-Line/R-Line etc is better known as R-Design. A few pertinent alterations to the design graphics that include a 15mm lower ride height gift it a more coherent edge epitomised by the addition of R-Design alloy wheels that are available in a range of sizes from 18 to 21 inches in diameter. It is subtle. It is Swedish. It is Volvo and it is a treatment applied to both S and V90 models that also includes an added choice of an electric blue and passionate red paint colours.
As far as the Cross Country estate (V designation) model is concerned, there is already an XC90 that is captivating SUV hearts at home and abroad but Volvo has offered a Cross Country halfway-house alternative for some 20 years now and with a 60mm increase in ride height and the customary body protection addenda (different bumpers, skid plates and wheel arch extensions), over the standard Momentum range, it is a known crowd-pleaser and will constitute a healthy share (25%) of the V90 range. As you might expect, a plethora of electronic driving modes are provided on each new model, some semi-autonomous (like Pilot Assist) and, on the Cross Country, an extra off-road mode.
While the R-Design factors in more focussed driving dynamics, with delightful on-road manners that disguise its full-size dimensions, in either saloon (S), or estate (V) variants, by compact sports hatch 'feel' and driver feedback, the ride quality remains deliciously compliant and capable of maintaining a degree of remoteness from transmitting the worst of road surfaces into the quietly refined cabin. You can hear the worst but it is seldom trammelled into occupants' sensitivities. The steering is sportingly weighty and the overall handling is crisp and allows the driver to be surgically precise, when negotiating bends and changes of direction. Dive under braking is limited to a similar degree, as body roll, when cornering. The V90 R-Design's balance and stability is simply excellent.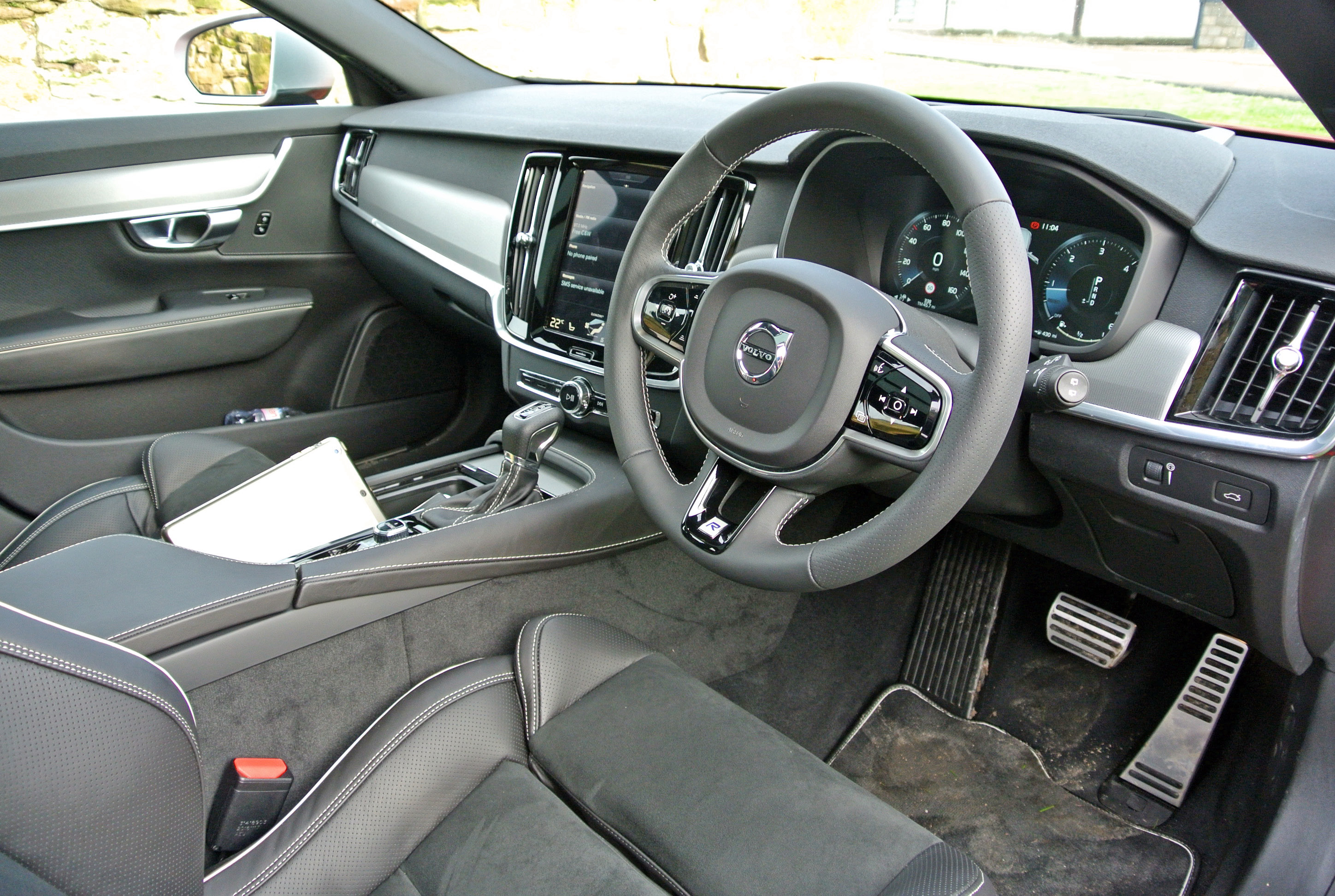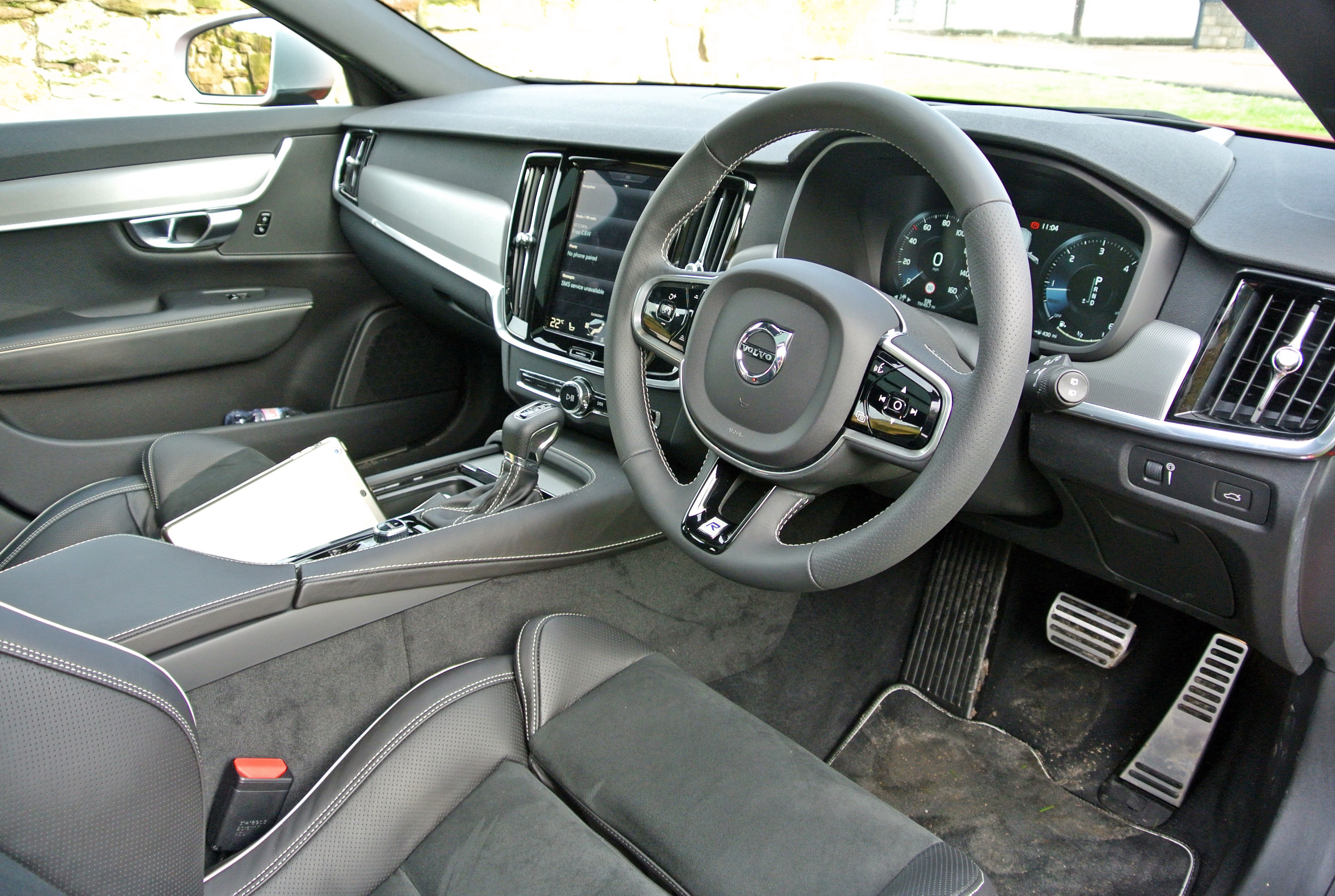 Another benefit of the R-Design package lies with the outstanding sports seats, both up front and for rear occupants. Bolstered quite differently to other makes of seats, Volvo has even improved on its past designs, renowned for their spinal support and hip retention, by improving the thigh supports. However, I have a minor niggle with both versions of the 90-Series, in that the front seats cannot be lowered enough. I noticed it and mentioned it last year at the introduction of Volvo's latest large models.
It is a case of form over function, because the low-line appearance of the 90, which looks great, seems to have taken precedence over its unspoken need to accommodate. Considering that the Swedes are a naturally tall race, this element of the design worries me a touch. The top of my two-metres tall head is rather too close to the car's headlining, a situation exacerbated by the electric sunroof (when fitted) that robs even more space. It is an area that I feel Volvo ought to investigate further. Of course, the load deck of the 90, while exceptionally long and wide, also suffers from a lack of depth, a factor that will cause former Volvo owners and, yes, I am thinking about the antiques and country estate owners' sectors here, to contemplate alternative brands.
Yet, there is no argument about the quality of build and the detail finish, which is unique to Volvo and offers a textural value that is so high that none of its perceived rivals do produce anything remotely similar. Every element, from the sliding covers in the central console, to the avoidance of switch and control confusion is managed in the most beautiful ways. While the portrait-format touch-screen in the centre of the dashboard is easy enough to use, navigation around its various pages does demand some familiarisation, although some of it is 'interpretive'. To be frank, I think that there ought to be tighter legislative controls on switchgear, to ensure that they meet higher safety and application standards. Yet, Volvo is not the worst offender.
Diving off-road in the Cross Country model was a delight, as it has been some years since the local authority allowed private vehicles to tackle the soft-roading lanes of Cannock Chase, north of Birmingham. They are generally off-limits to any vehicles other than bicycles. Of course, off-roading these days is more reliant on software developments than mechanical hardware but, as anyone who has driven a Volvo XC90 will confirm, it can tackle serious 'boondocks' at a level not dissimilar to a Range Rover.
Interestingly, despite the length of frontal and rear overhangs on the V90 bodywork, they seldom clashed with the scenery and the traction, aided by specially developed all-season Michelin tyres that feature a softer tread compound and a construction that is more compliant, when driving over rocks and tree roots, was first-rate. The cold, wet conditions of our test made the exercise even more impressive.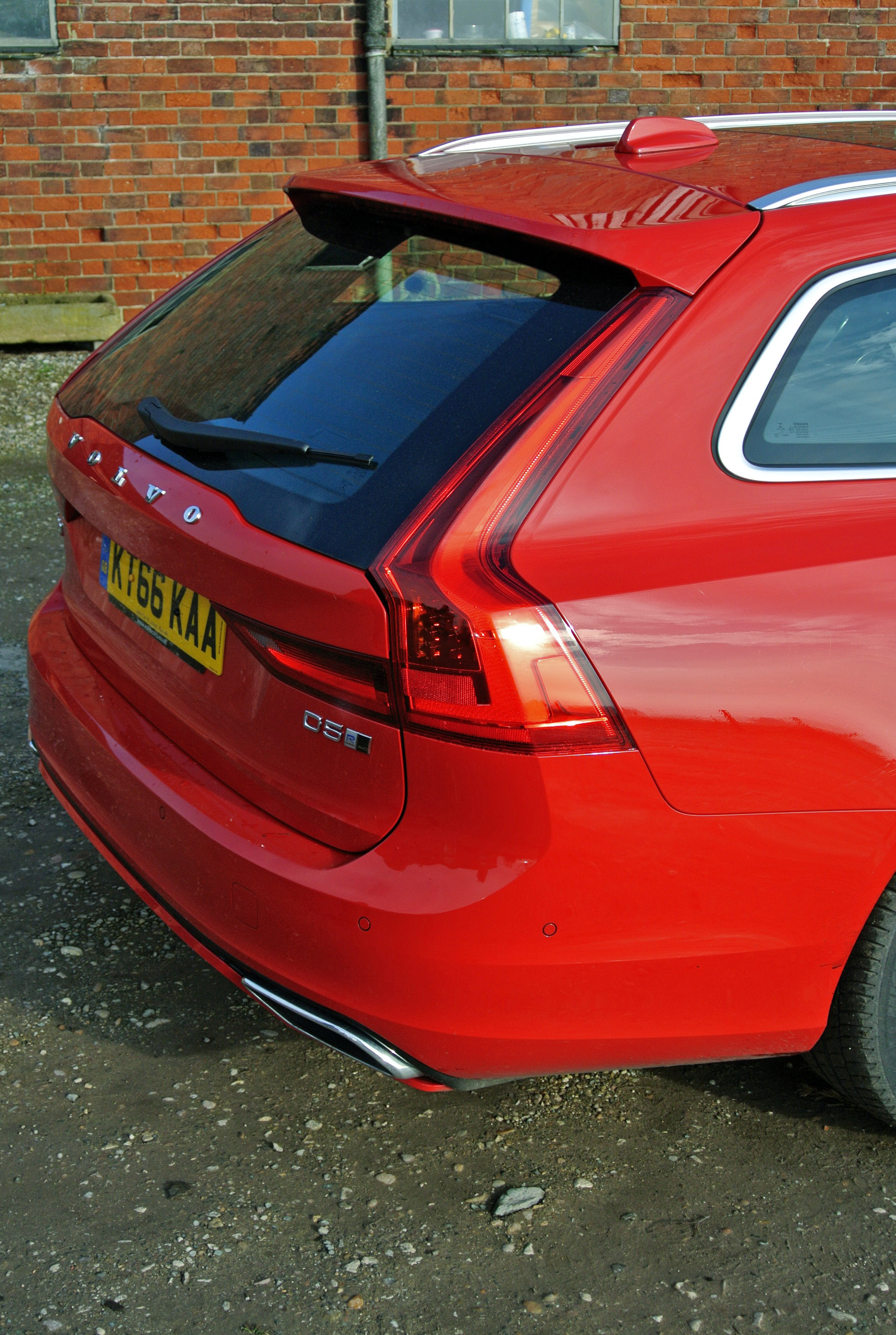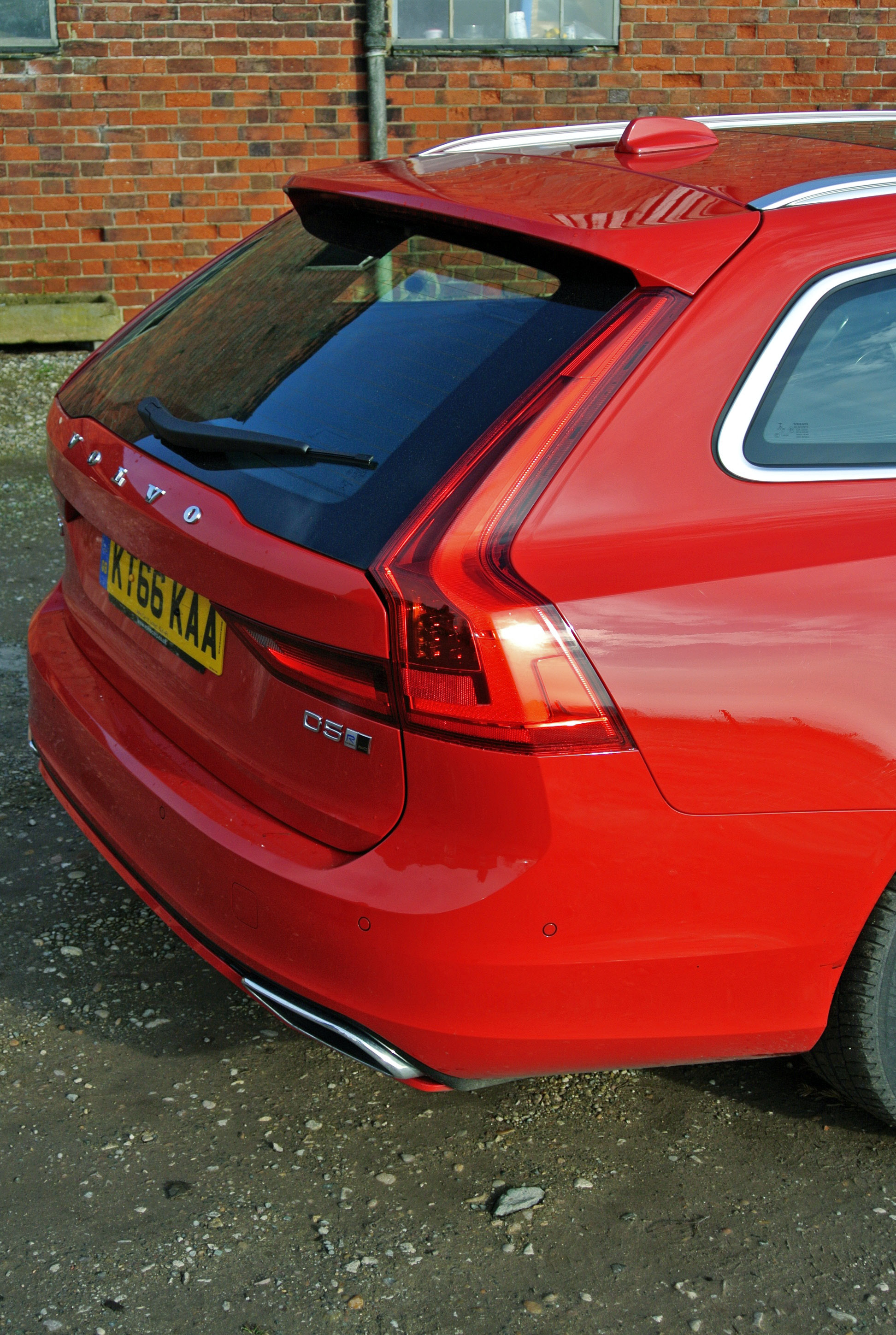 Power-wise, I drove both the technologically interesting 231bhp PowerPulse (in D5 guise; from 127g/km CO2; 0-60mph in 7.0s; 140mph top speed; 58.9mpg) and the more regular 187bhp TDi (D4; from 116g/km; 8.2s; 130mph; 64.2mpg), both in 2.0-litre engine capacity and both hooked up to the silken 8-speed automatic transmission. Prices range from £35,455 (S90 R-Design) to £43,585 (V90 Cross Country).
Firstly, Volvo gets it right, almost from the outset. Yes, there are a few minor issues but these are cars that look and act their parts to near perfection. Wonderfully elegant and impeccably well-built, the S90 and V90 in their R-Design and Cross Country trim are as subtle and well-styled as anything you might expect from Sweden. With the range now complete, the company can concentrate on its next generation of smaller models, as it continues to develop its brand reputation to the business and private motoring sectors.