Kia produces one of the most modern and desirable, mainstream car ranges in the world, highlights Iain Robertson, although one model does stand slightly adrift of the rest of the line-up.
Yet, there is zero confusion from Korea…while its Venga model has always been an 'inbetweeny' type of car, which is neither sub-compact, nor junior-league MPV, as the firm appreciates its popularity within a specific market sector. To put it into perspective, when it was designed in the late-2000s, daytime running lamps were not a legal requirement and an LED illumination 'signature' was not even on the cards.
Naturally, in the seven years, since its launch, it has been updated and now complies with lighting legislation, as well as the inevitable exhaust emissions malarkey. Of course, it features the 'Tiger's Nose' styling nuance introduced by the company's design boss, Peter Schreyer, but, apart from that, it remains the not-unattractive fatso-compact that several Far Eastern manufacturers seem to gravitate towards both as niche-filling material and to serve purpose for a specific type of buyer.
Ford Motor Company produced its grown-up Fiesta, known as Fusion, for a decade up to 2012. This was a model that lent its form perfectly to being described as 'CONfusion' for much of its existence. Ford had intended to satisfy the junior-league MPV sector by providing a bulked-up version of the perpetually popular Fiesta model. However, even in the 'noughties', MPV was starting to be an old hat descriptive, being overtaken slowly, surely and, now, inexorably by the omnipresent SUV.
While Ford spent a lot of money attempting to present and sell Fusion as a youthful, zesty family car, it soon became obvious that its 99-percentile customer was aged over 60 years, was retired and married to a charming lady donning a blue rinse. Since the dawn of the New Millennium, 60 has become the new 40, which narrowed down its appeal even more and many 60 year olds are now swanning around in Toyota GT86 sports coupes, drop top Merc SLKs and Nissan Jokes (I know it should be 'Juke' but I cannot bring myself to name-check a car into which I cannot even fit).
With the demise of the Fusion four years ago, which I should add does make a pretty good, spacious, dependable and cheap second-hand option for a lot of people, the Kia Venga has the market sector virtually to itself. The blue-rinse is now more definitely 'blue badge' and the Venga sells in modest numbers, with little more than a whiff of a potential replacement in the offing. If ever a car was asking to be put to the test, this is it!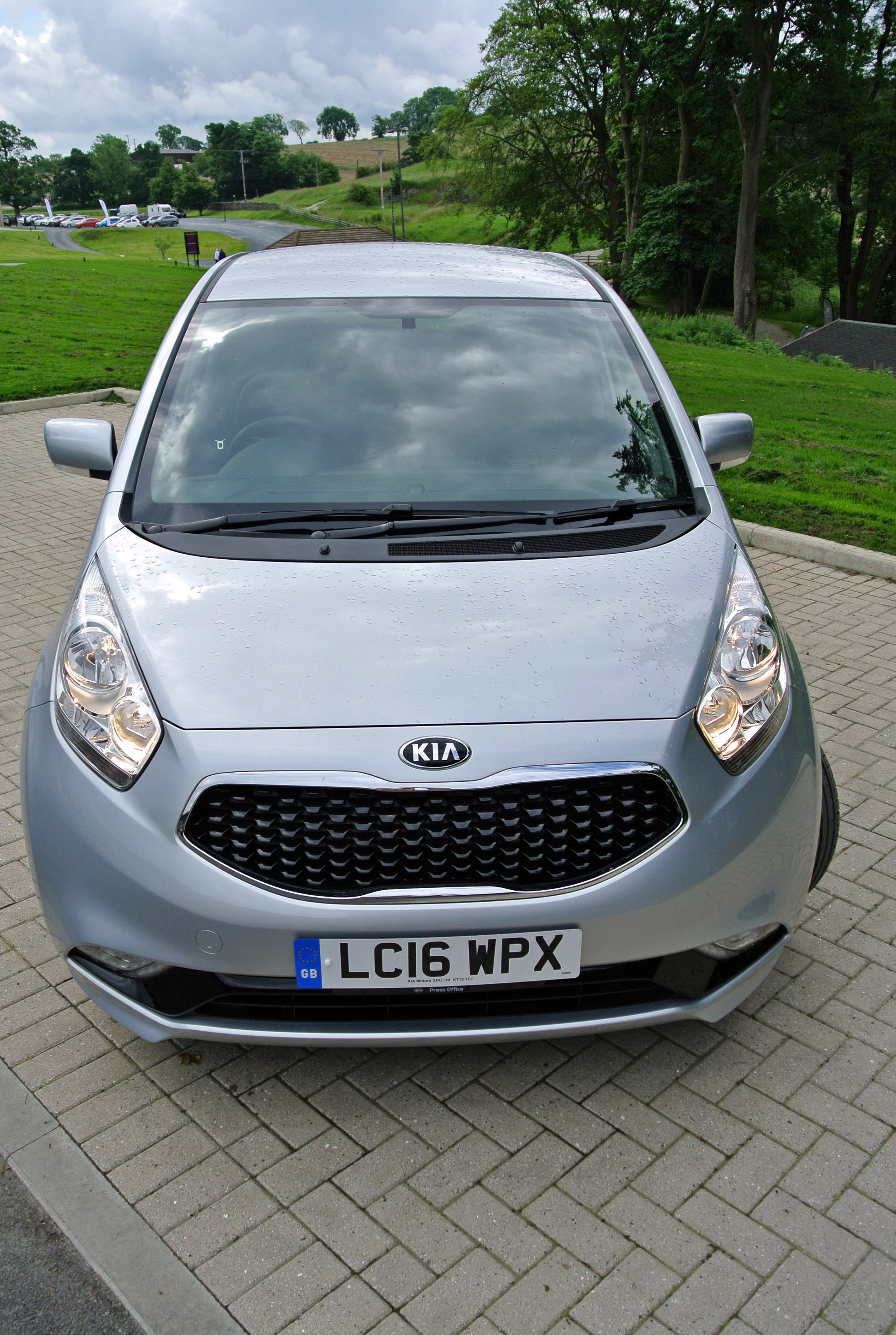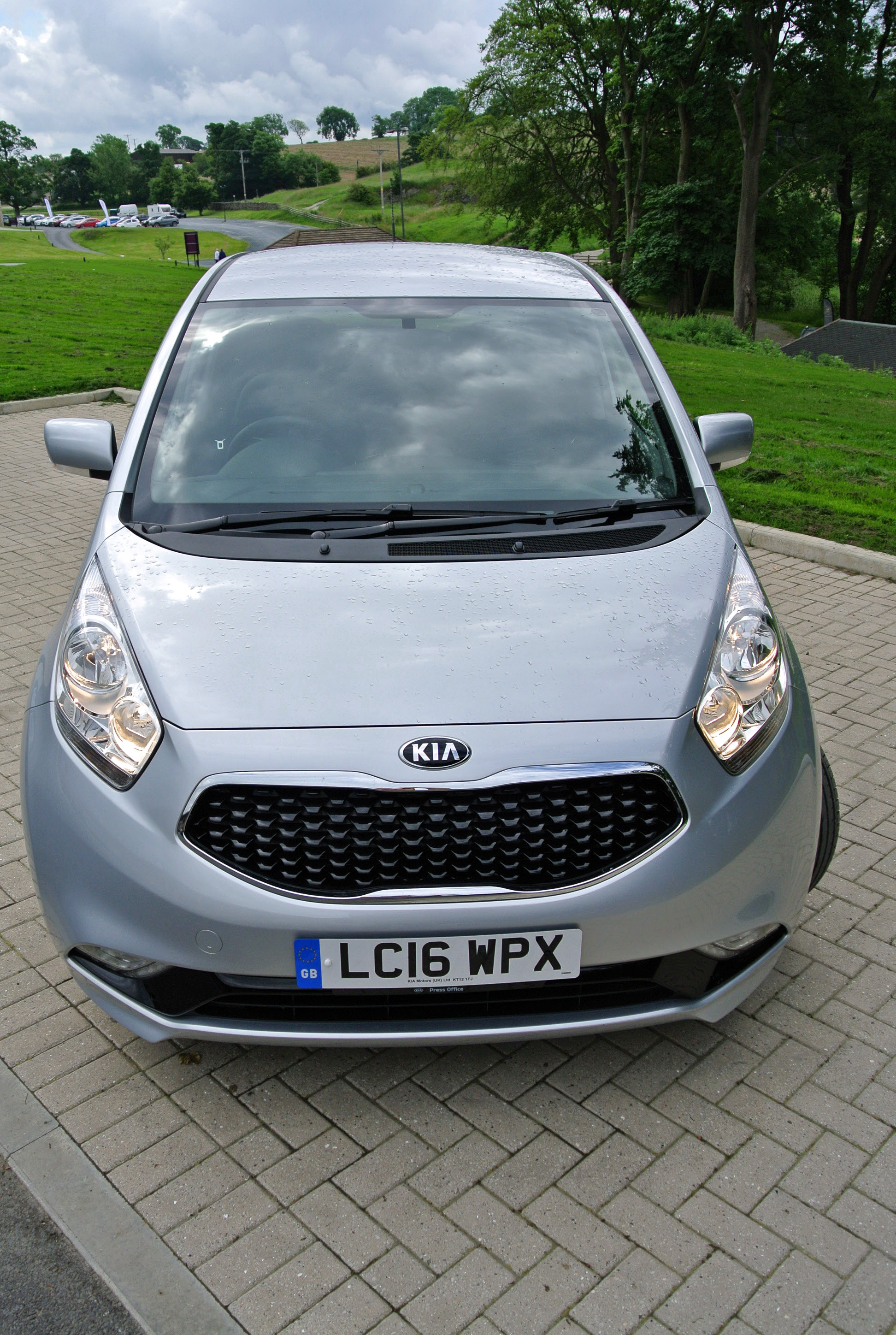 Its timeless styling is its most significant benefit. At least it looks as though it deserves to have a place in Kia's most modern line-up of new models. It is a decent start-point. It is powered by Kia's well-tried and durable 1.6-litre petrol engine, complete with ISG, Kia's eco-conscious stop:start system, mated to a six-speed manual transmission. There are no surprises in this box, although the overdriven 6th ratio will be appreciated by drivers seeking enhanced fuel economy figures.
Developing a modest 123bhp, allied to a sensible 156lbs ft of torque, pulling potency is not an issue. In fact, it will crack the 0-60mph sprint in a whisker under 10.0 seconds, before hitting the aerodynamic buffers at around 115mph. Although it is Euro6-compliant, it is from an older generation of Kia engines and it shows in a disappointing 139g/km CO2 rating, which equates to £130 annually for Vehicle Excise Duty (the invisible tax disc). Most of the Venga's potential showroom rivals can promise a free first year at least, while some warrant no further contribution from the hard-pushed motorist. Its Official Combined fuel figure is given as 47.9mpg, although around 40mpg will be closer to actual consumption.
Sadly, it is not the only age-related issue for buyers to contend with, as the driving experience also feels as 'wooden' as some Kia models of old used to. When you hop into any of the other models in Kia's range, you obtain the impression of fluency and balance that we should all appreciate in a modern motorcar. The Venga works hard, of that there is no doubt, but it betrays a more utilitarian nature that my memory reminds me of Kia models past. The steering lacks precision, even though it is quite high-geared at 2.77 turns lock-to-lock, and its power assistance removes much of the necessary feedback that a press-on driver might appreciate. However, the responses from the brake, clutch and throttle pedals fall into a similar classification.
Venga's handling envelope is not tragically bad. Its suspension is perhaps a little too firm, perhaps a touch too 'sporty', for its perceived place in the new car scene. Its 'nuggety' performance over give-and-take road surfaces is not really compliant enough. Jouncing on bumps, skipping around bends and transmitting too much road noise into the cabin are not conducive to contented ownership. Surprisingly, it makes the car feel elderly, a factor that it should not, when you consider the 'youthful' impression that the car wants to impart. While I have resisted stating it, a replacement is long overdue.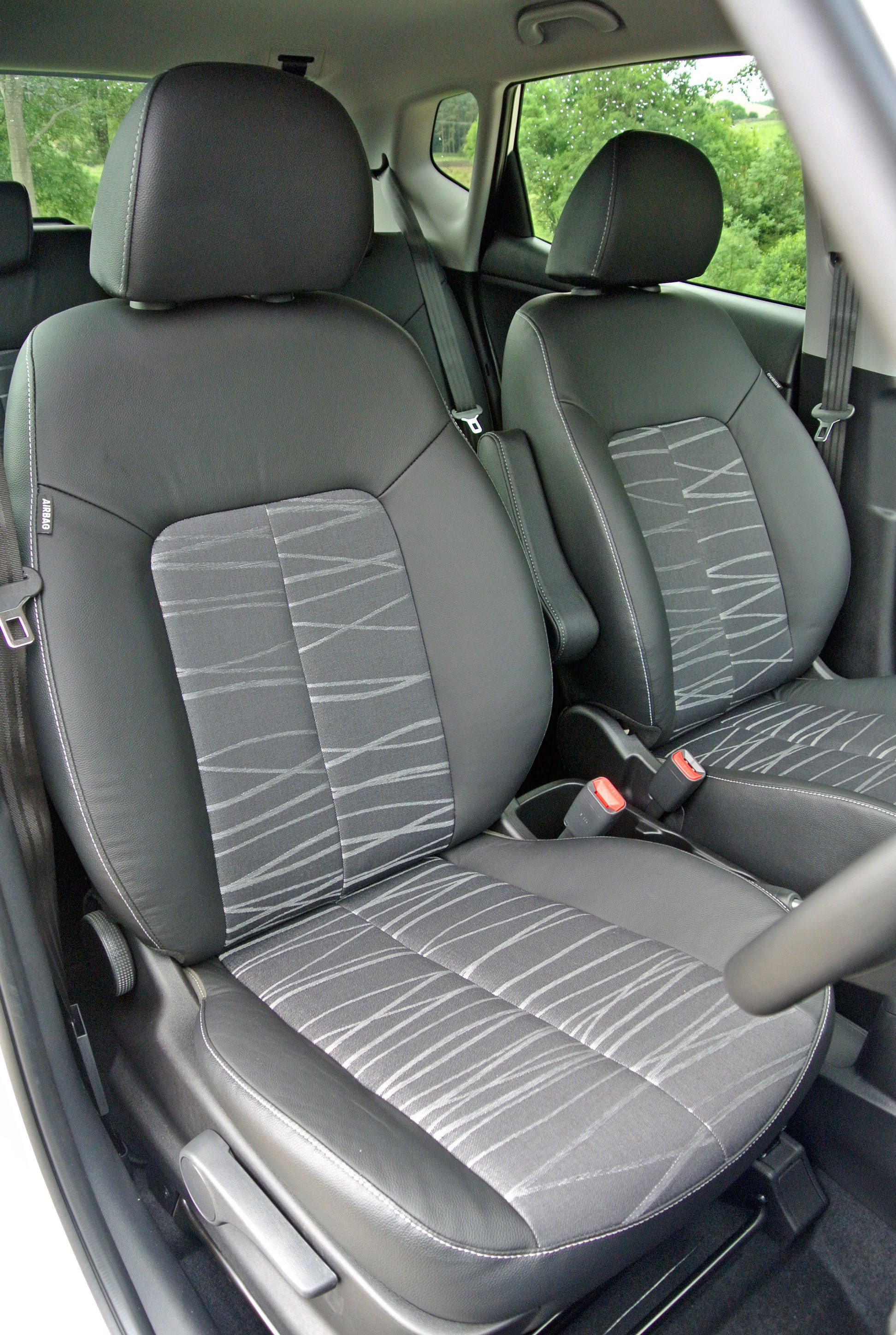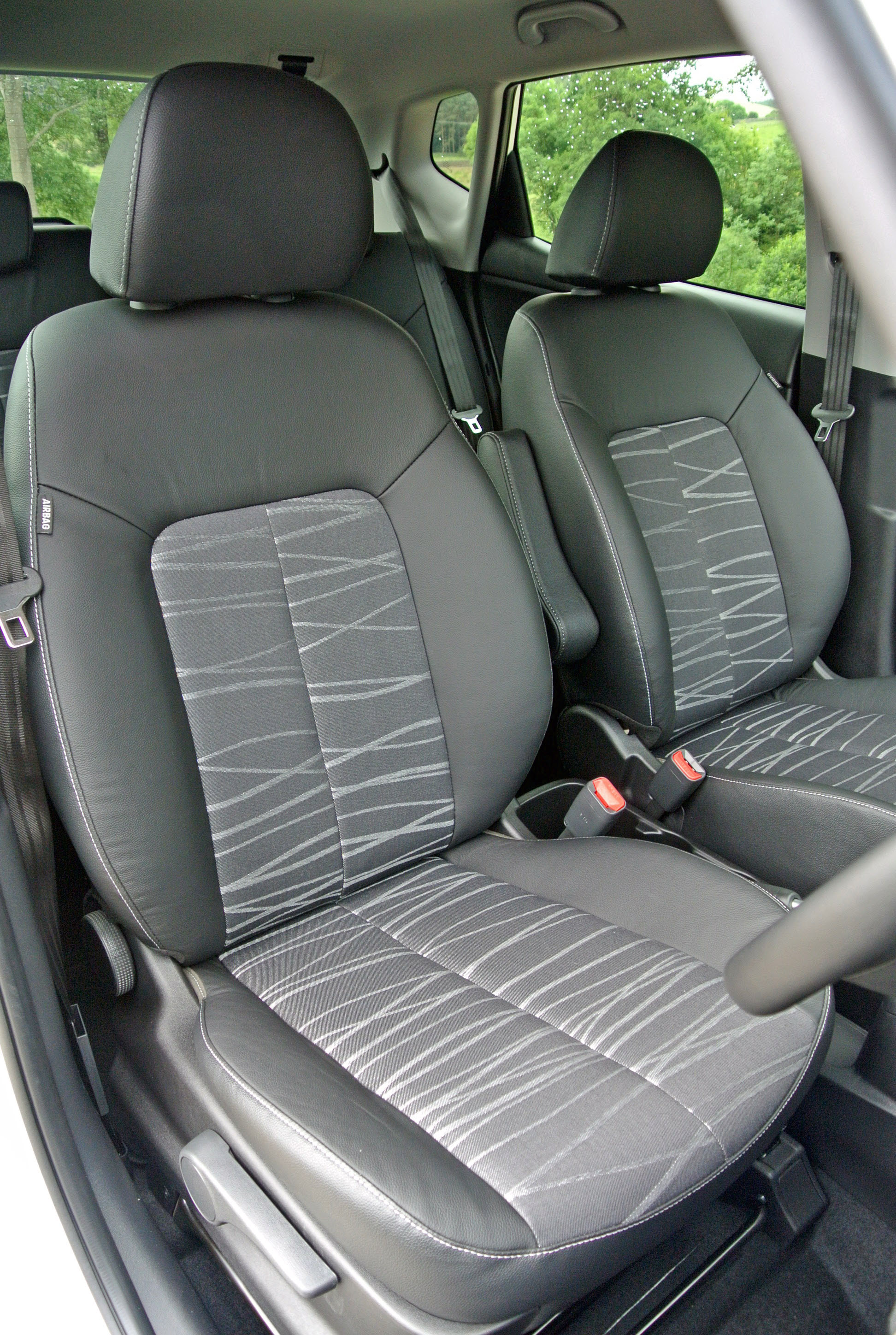 Its cabin space is a little compromised too, considering that its designer is a tall-ish member of a Teutonic race. To be fair, the car's footprint is just a whisker over four metres in length and not quite 1.8-metres wide. Yet, its upright seating position is just a little too high, which meant that my head was scraping the headlining. It would benefit from a greater range of seat and steering column adjustment. Yet, the rear bench is roomy enough for three-abreast seating, which is perfect for attending the local 'whist drive', in the company of friends. The boot is spacious enough to meet most needs.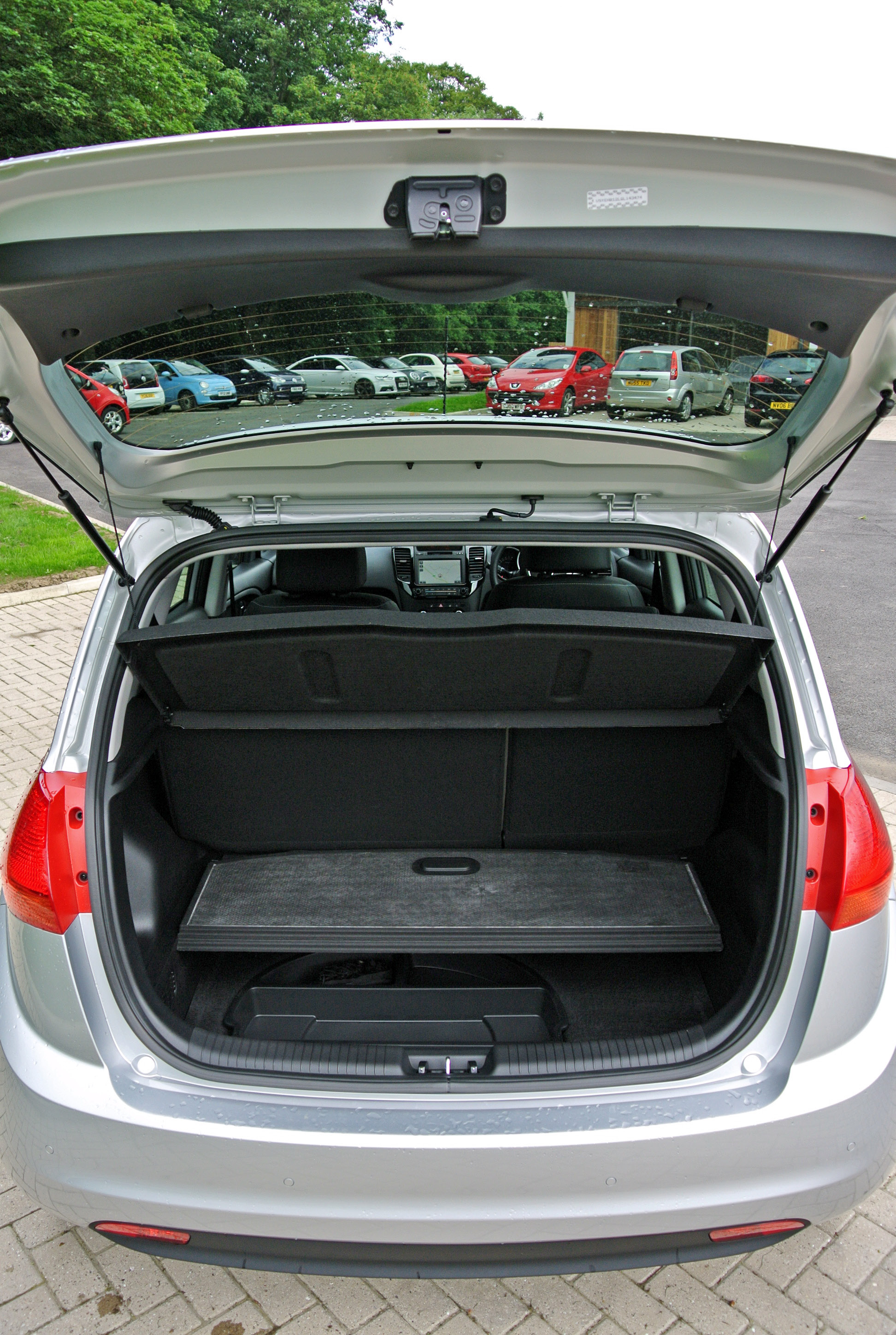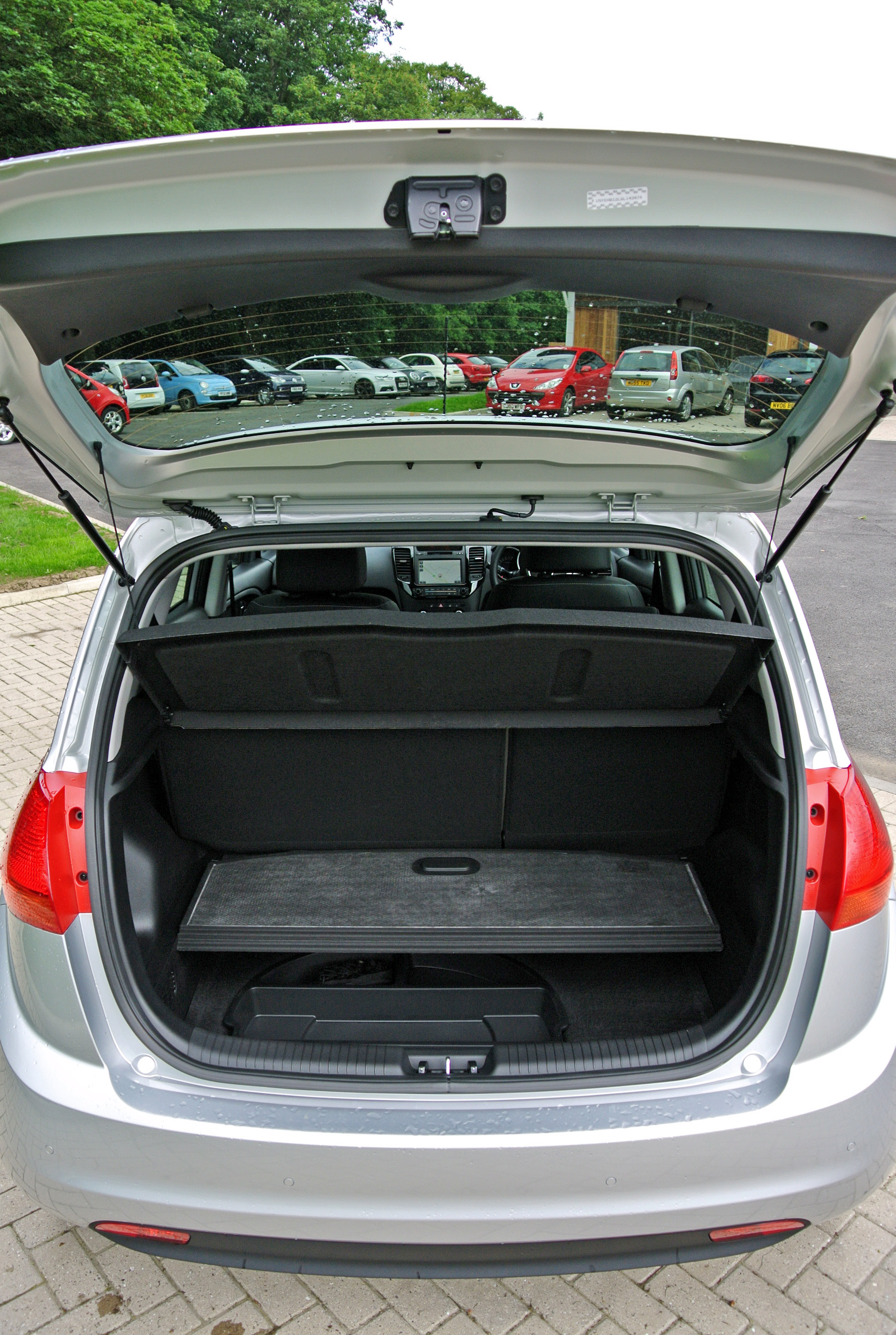 The dashboard is modern enough, in this '3', mid-range specification model, complete with 'touch-screen' for sat-nav, the very useful reversing camera, Bluetooth connectivity and the stereo head unit. Practical minor controls are contained within the steering wheel spokes and there is an on-board computer, by which to monitor fuel usage and journey details. The dial read-outs are crystal clear and the part-leather upholstery adds a teensy touch of class.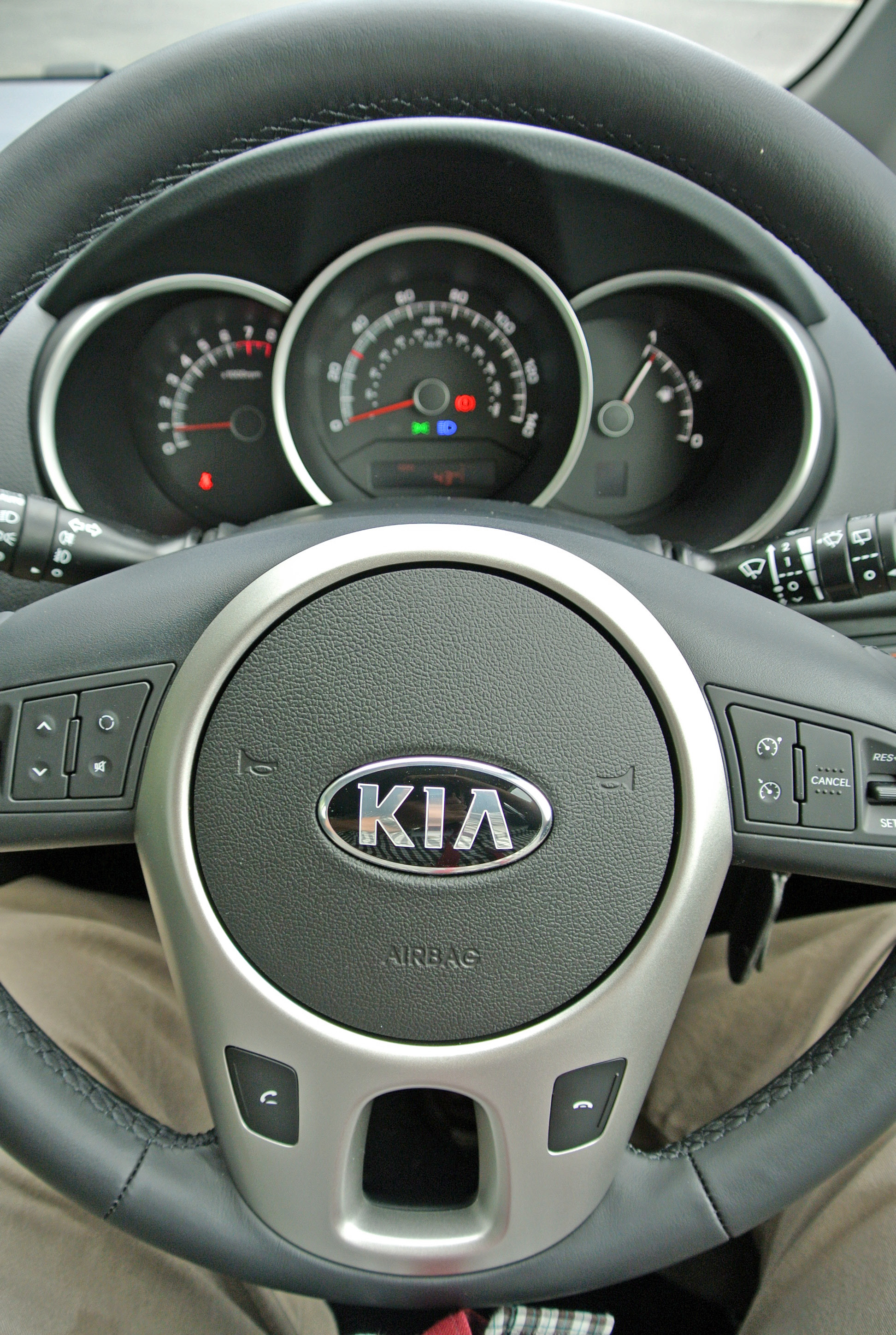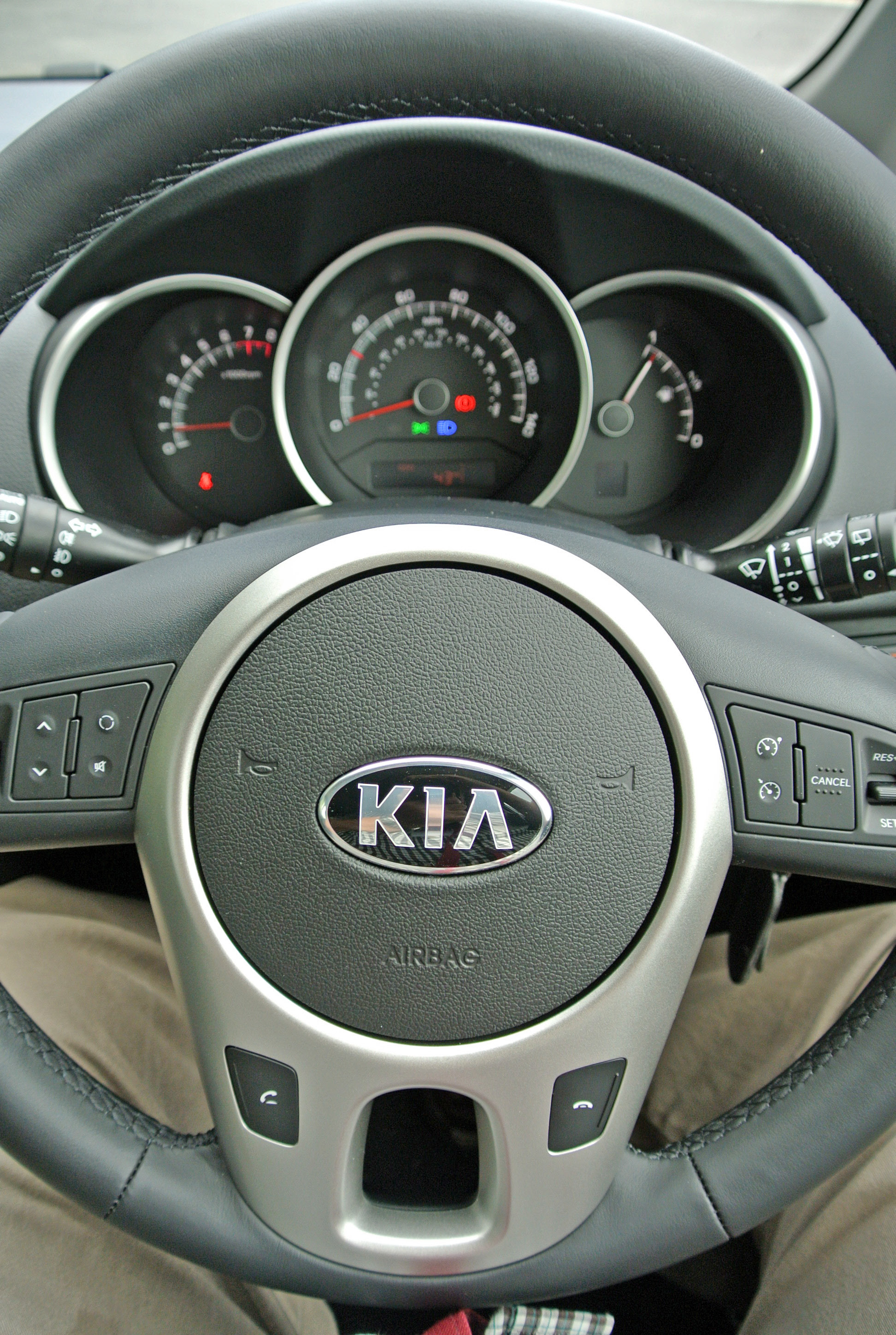 Intrinsically, there is nothing wrong with the Kia Venga, apart from it being slightly out-of-step with the rest of Kia's current exciting and enticing line-up of models. Several hundred examples sell each year, predominantly to the blue badge sector and Motability, the charity that serves the needs of disabled motorists, enjoys a very healthy relationship with Kia Cars and its eligible members receiving the higher rate of the Personal Independence Payment.
It all depends on how you judge Kia Cars overall. I am now firm in my belief that it is a viable rival to any other world car model range. While this is highlighted by its pricing policy (market competitive) and reflected in the relatively high list price (£16,190) of the Venga, the question is, how many people will be spending their own personal funds on acquiring an example? Truth is, very few, as most will be provided on lease programmes, such as that for Motability, and even if the individual can afford it, a PCP, or a private lease arrangement, also obviates the up-front cost aspect. Besides, even the Venga possesses a charm and allure that Kia extends to all of its models, complete with a seven years warranty and plenty of cabin 'toys'. Is it company car fodder? No, not really, but it is useful to know about, if you have an elderly relative on the workforce.