All carmakers from Alfa to Volvo need SUVs in their ranges, states Iain Robertson, although some make a better fist of it than others and VW Group lends its support to Seat's DNA for a potential, value-conscious winner.
Harbouring a fondness for a specific attribute does not always lead to admiration, even when every exponent seems to latch onto it with abandoned glee. I am not alone in liking chocolate but I know that, when I overdose, the consequences can be dire. I adore puppies but my lifestyle could never accommodate one. Forced by nature to like an accommodating and easy-access motorcar, the archetypal SUV is perfect for my two metres of height but I will never describe myself as a fan of the 'off-roader', not least, because most of them cannot.
While it is easy to blame the current fad for SUVs on the consumer, it is also advisable to look more closely at the role of the car manufacturer in promoting what appears, to me, to be a feckless cause. Although even the mainstream, C-category of motorcar, epitomised by the Ford Focus and Vauxhall Astra, is now under assault from the SUV, a factor that has led to its first major decline in volumes for more than thirty years; the hiked-up variant is replacing it inexorably.
Leisure time is the great noose that is placed around all of our necks by various automotive advertising agents. For many observers, it remains an unfulfilled dream, as we are all working so hard just to service monthly bills, let alone the well over three trillion Pounds' worth of consumer debt that exists in the UK. However, very few people ever want to face up to the realities, which means that the idealistic camera angles and beautiful forestry drives (have you ever noticed, none of these cars ever seems to raise even a few specks of dust!) lead us up an Utopian pathway to an affordable PCP.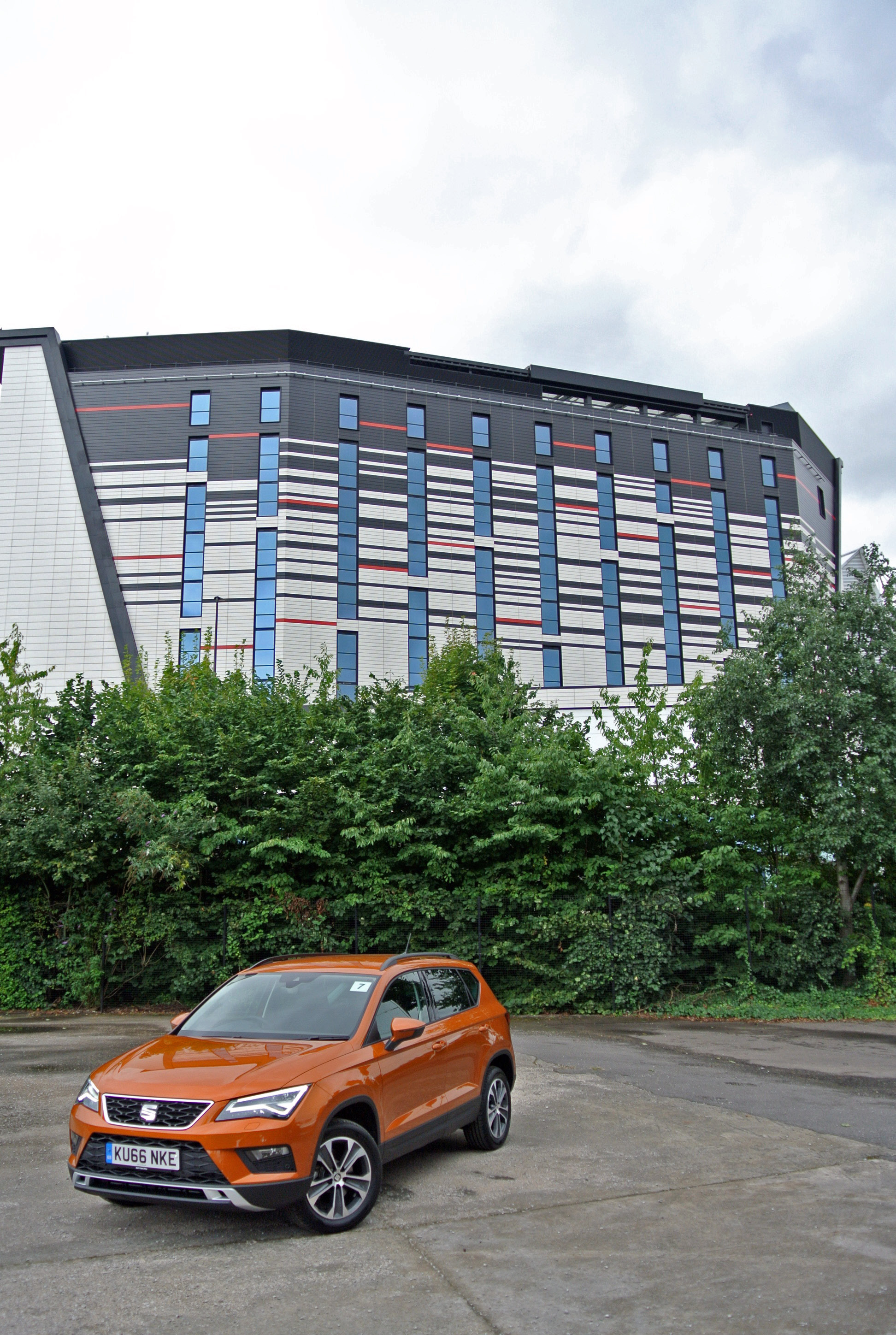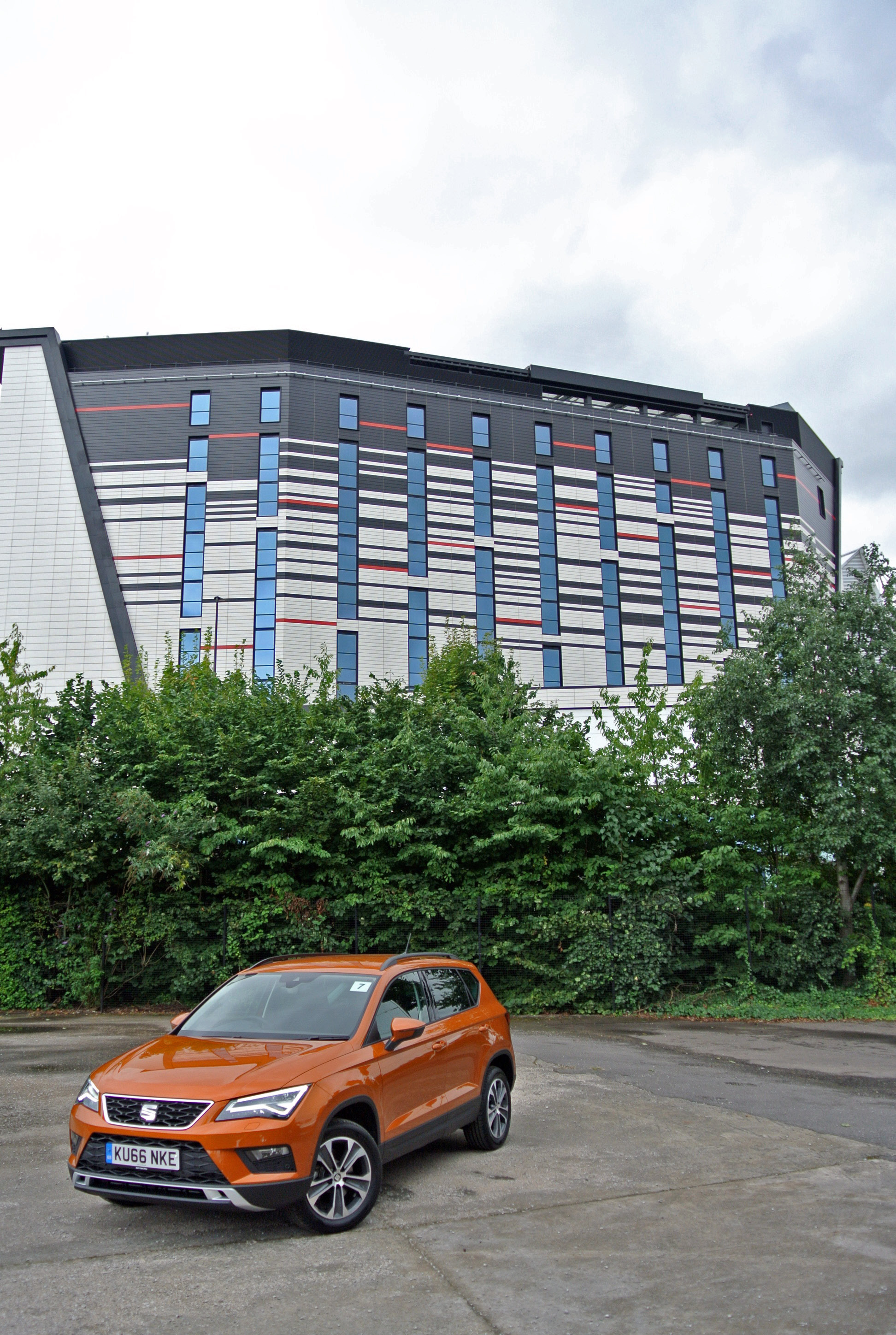 Do we actually 'need' SUVs? Apparently so but, actually, no. Especially so, when you consider that it is often only the top model in an extensive range of much-personalised and vastly over-priced models that carries the extra burden of four-wheel-drive, which will add immeasurably to running costs. Yet, driven by the TV, newspaper and magazine adverts, not that so many of us read much any more, the seed of the 'great outdoors' is sown and a plethora of brand-divisible high-rise hatchbacks proliferates.
Take a Seat Leon five-door, gift it some Simon Cowell-inspired underpants, and, 'Bingo!', you have an Ateca. While some consumer confusion might surround the pronunciation, which is neither 'tikka', not 'attic' related, although the latter might be more, height-related apposite, it could be Seat's denouement of an order that Vauxhall raised with its Omega, when the consumer emphasis could never be decided upon which of its three vowels needed it most (GM spent well over £1m just trying to direct accents to the 'O').
Is Ateca just another SUV? Well, yes. Stick them all in a line in front of a shooting party and you might notice styling nuances that differentiate one brand from other but, in the main, they all look alike, much the same as their lower order hatchback alternatives do. Therefore, what does it all boil down to? Price…status…and marketing strategy…and brand loyalty (of which there is scarcely any).
Yet, in driving the Seat Ateca, notably in the model that I believe is the most important of its line-up, I felt a sense of moderate well-being. Interestingly, Seat elected to launch the car from a Manchester City Centre base. Apart from the nightmare of attempting to escape its back lane clutches, one-way systems and sat-nav defeating roadworks, the cabin of the Ateca was a spacious, warm and welcoming environment that felt as if it were a million miles removed from the cloying clamminess of central urban disarray. Manchester is a great concept…just not to visit.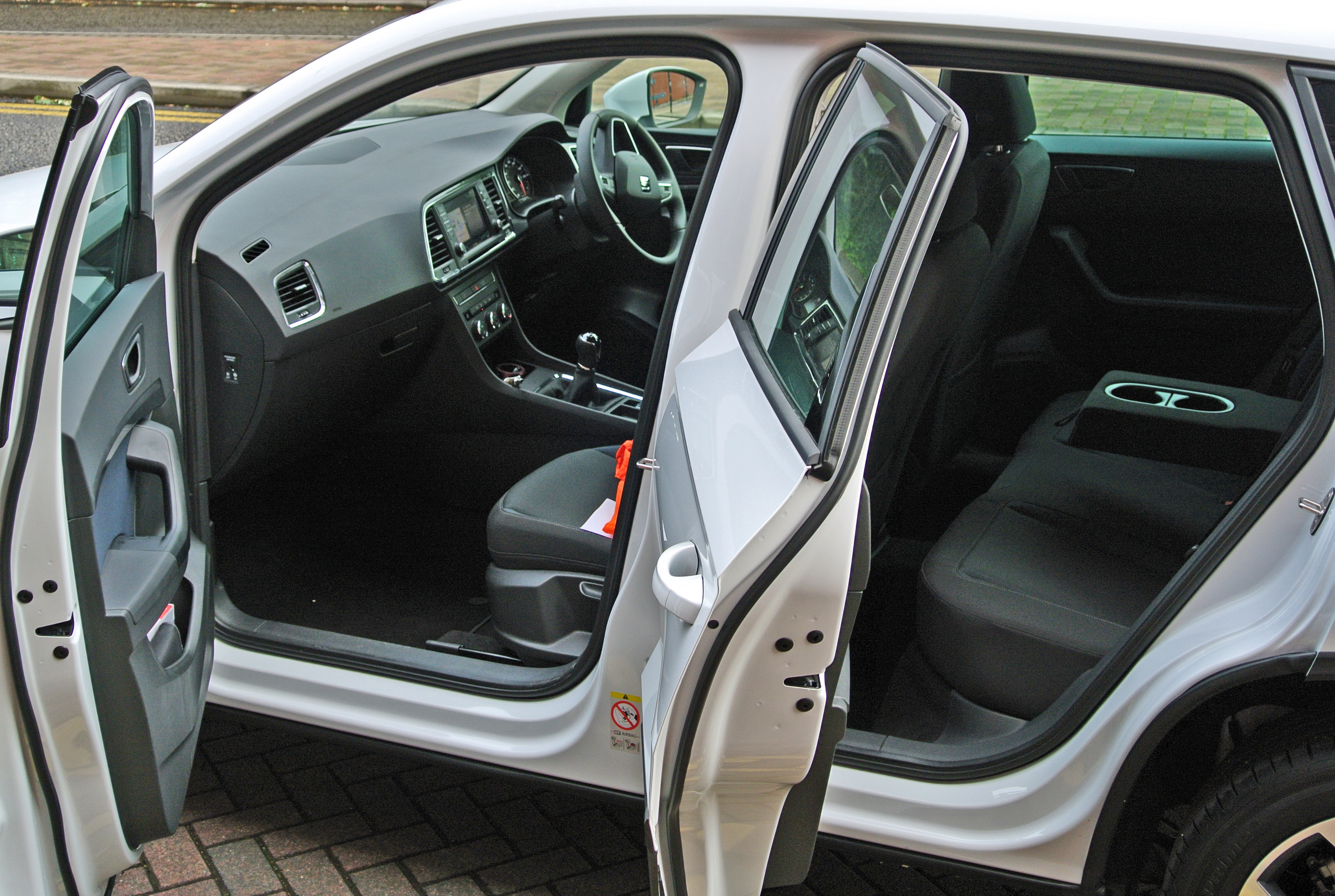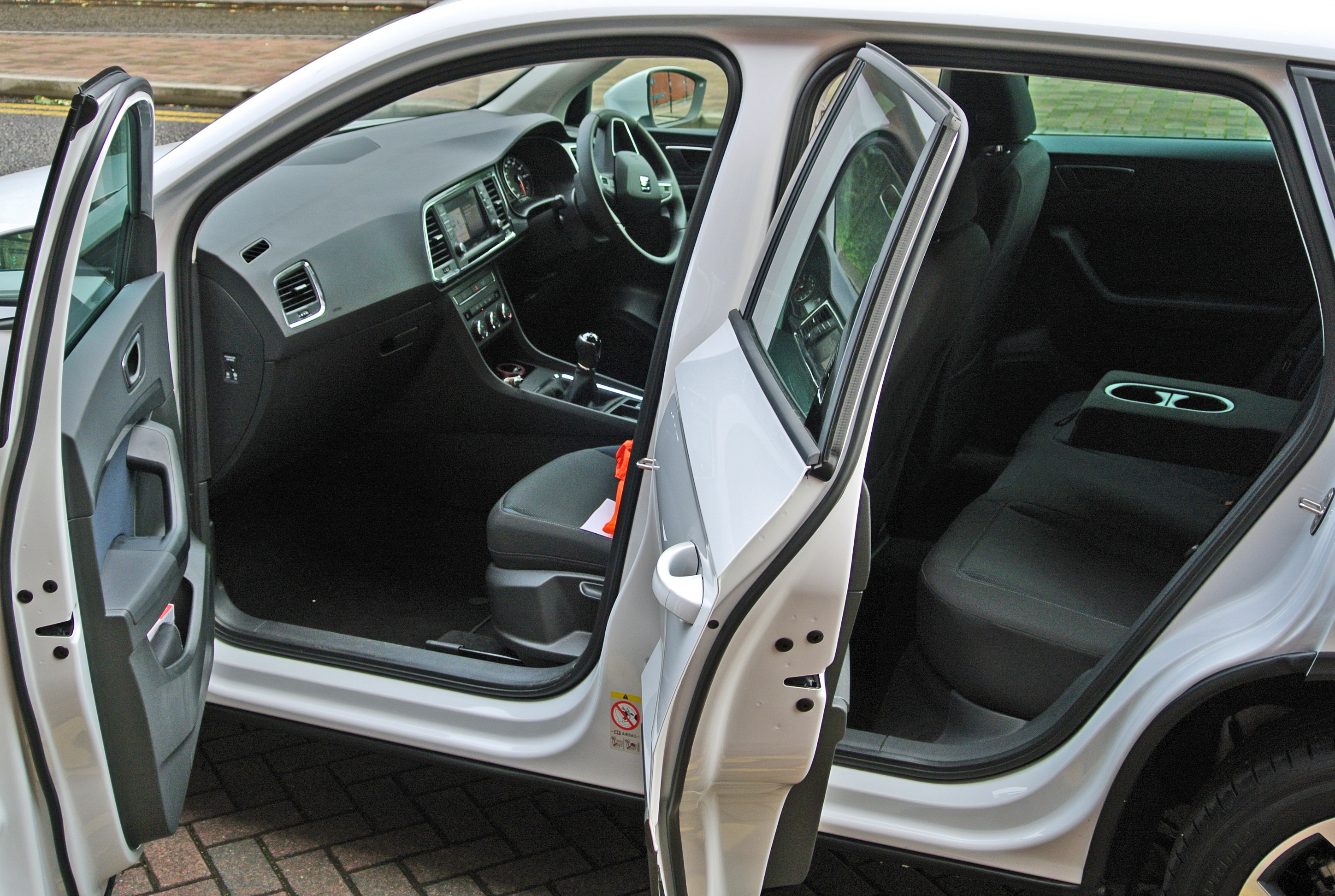 While not the first application of VW Group's 1.0-litre three cylinder engine in its most recent turbocharged guise, it is the first time that I have driven this motor. Using the ingenious triple that sits beneath the bonnet of my Skoda Citigo (and various Seat Mii and VW Up! entities) but enhanced from a mere 72bhp to a more practical 112bhp, I am nothing less than full of praise for it. While the Ateca is admittedly quite lightweight for the class, tipping the scales at a smidgen more than 1.2 tonnes, the teensy power unit makes a sizeable fist of punching the car through the air.
It despatches the 0-60mph sprint, most usefully in the Manc traffic-lights GP, in around 10.7 seconds and manages to sound both businesslike and delightfully meaty (but not noisily) as it is doing so. Given the appropriate road (in Germany), it will top out at an equally impressive 114mph but the small capacity benefits amass in abundance, with a lowly 119g/km of CO2 emissions (free VED in the first year; £30 annually thereafter) and an Official Combined 54.7mpg, which I know is attainable.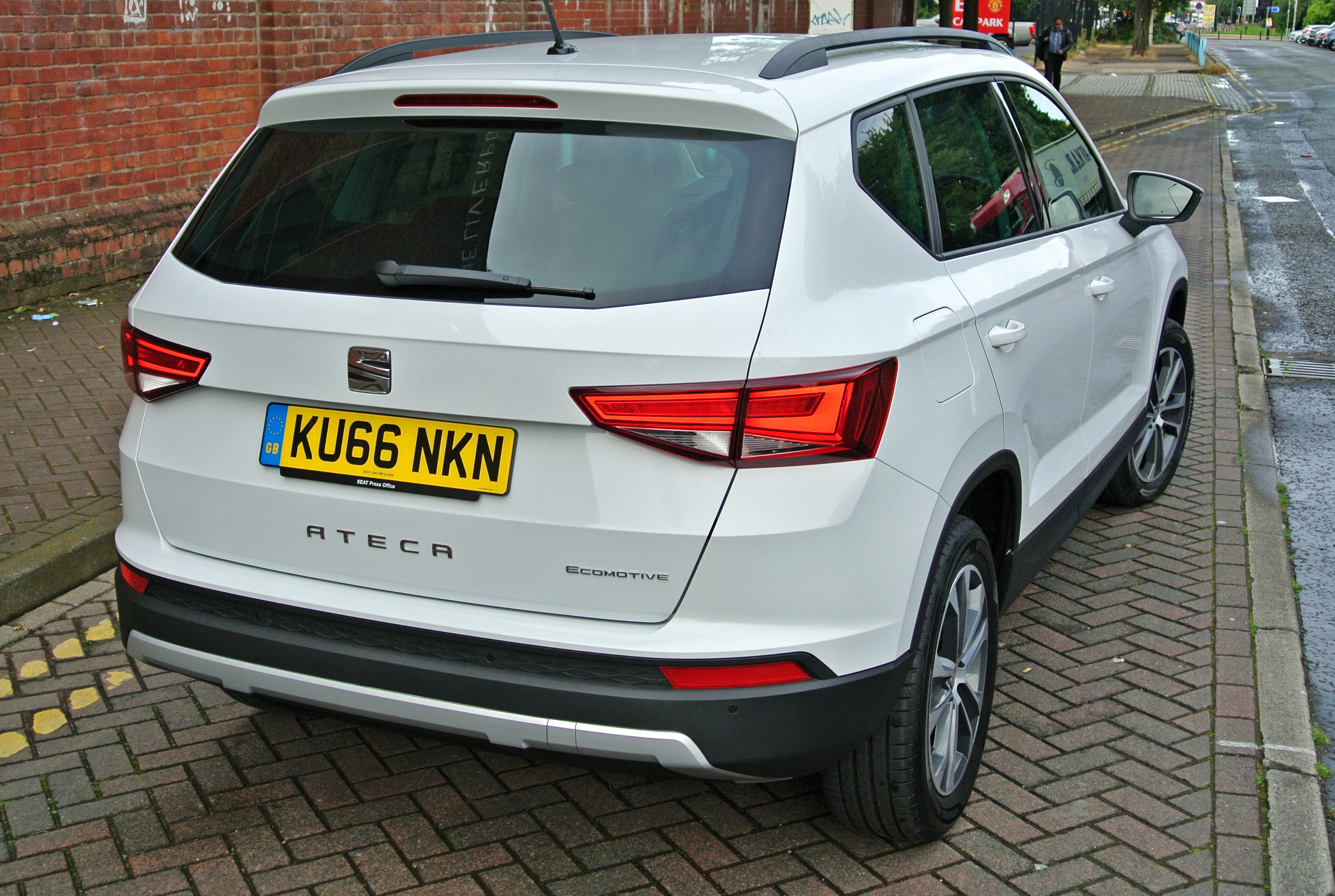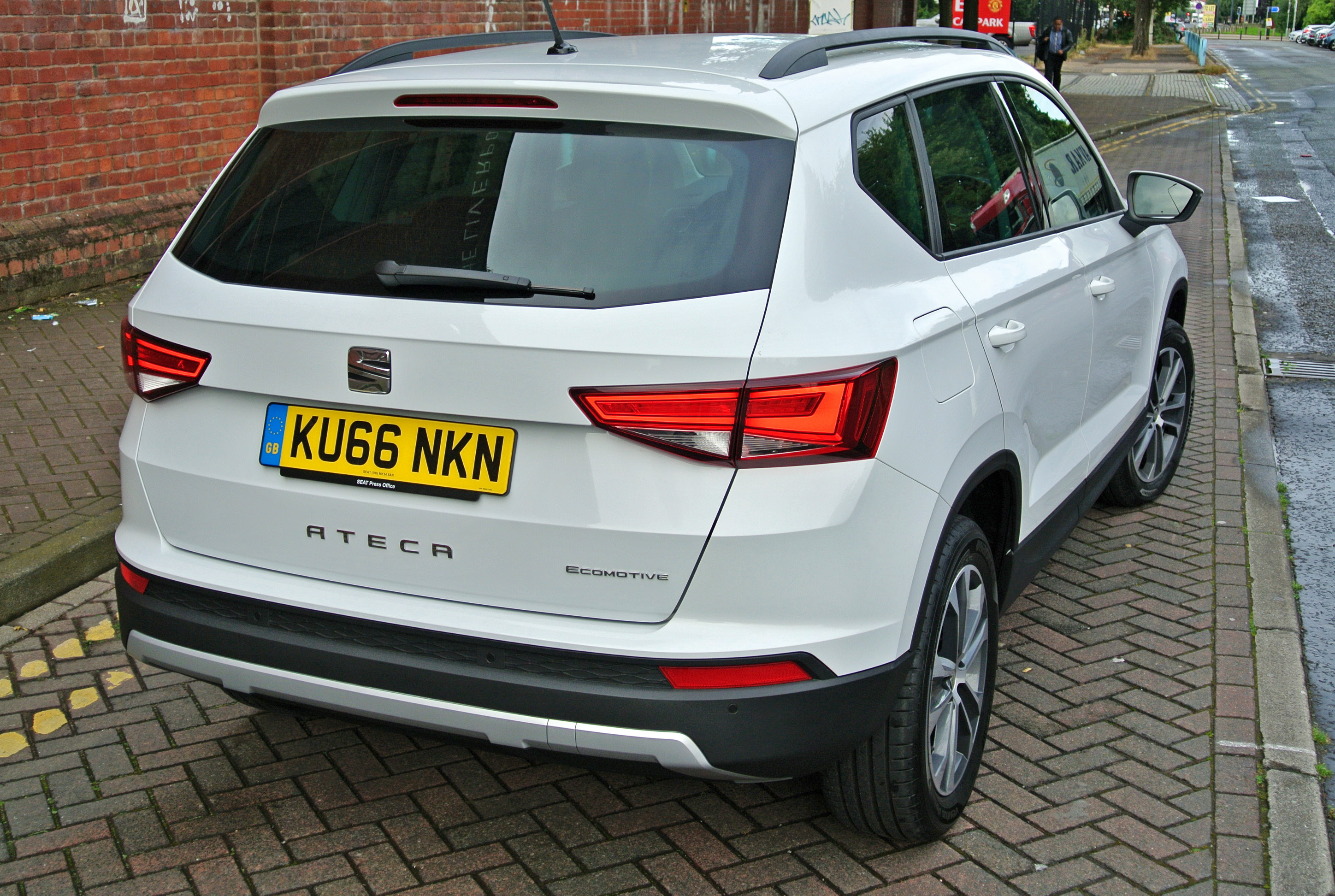 With access to the full range of models, all of which seem to carry the hopeful 'Ecomotive' tagline on their hatchbacks, I spent time with 147bhp, 1.4-litre TSi model, which Seat believes will be its most popular variant, and also the 112bhp 1.6TDi, which is inevitably the most frugal choice. However, as satisfyingly gutsy as the diesel is, it is not the sweetest engine of the family, emitting a distinctive drone with every application of the throttle pedal. However, I can see caravanners and some companies opting for diesel, so it fits the market need.
The 1.4-litre petrol unit is actually a real sweetie, being both exceptionally refined and not lacking in performance. It will complete the 0-60mph benchmark in just 8.2 seconds, which places it into warm hatch territory, backed up by a top speed potential of 125mph. Yet, it is in Band D for VED, with an emissions figure of 123g/km (£110 annually, after the first year free), while returning a most impressive 52.3mpg on the Official Combined test cycle, again a figure with which I can concur. A 2.0-litre TDi (with either 147, or 187bhp), which I did not drive, features the 4×4 system and a much heftier price tag. It is the speediest option but will constitute only a small percentage of Seat's anticipated annual sales in the UK.
Seat has been very careful to gift as much of its purported DNA to the Ateca line-up as it can. As a result, the ride quality across the range is quite firm, which will make it either sporty and fun, or harshly uncomfortable, dependent on your viewpoint and the state of your bottom after a few hundred miles. Fortunately, without the harbouring effects of insistent stability electronics, it imparts an impression of tremendous agility and tautly responsive handling. Bump absorption is excellent, which serves to highlight the considerable effort expended by Seat's engineers in making its Ateca handle modern roads with aplomb.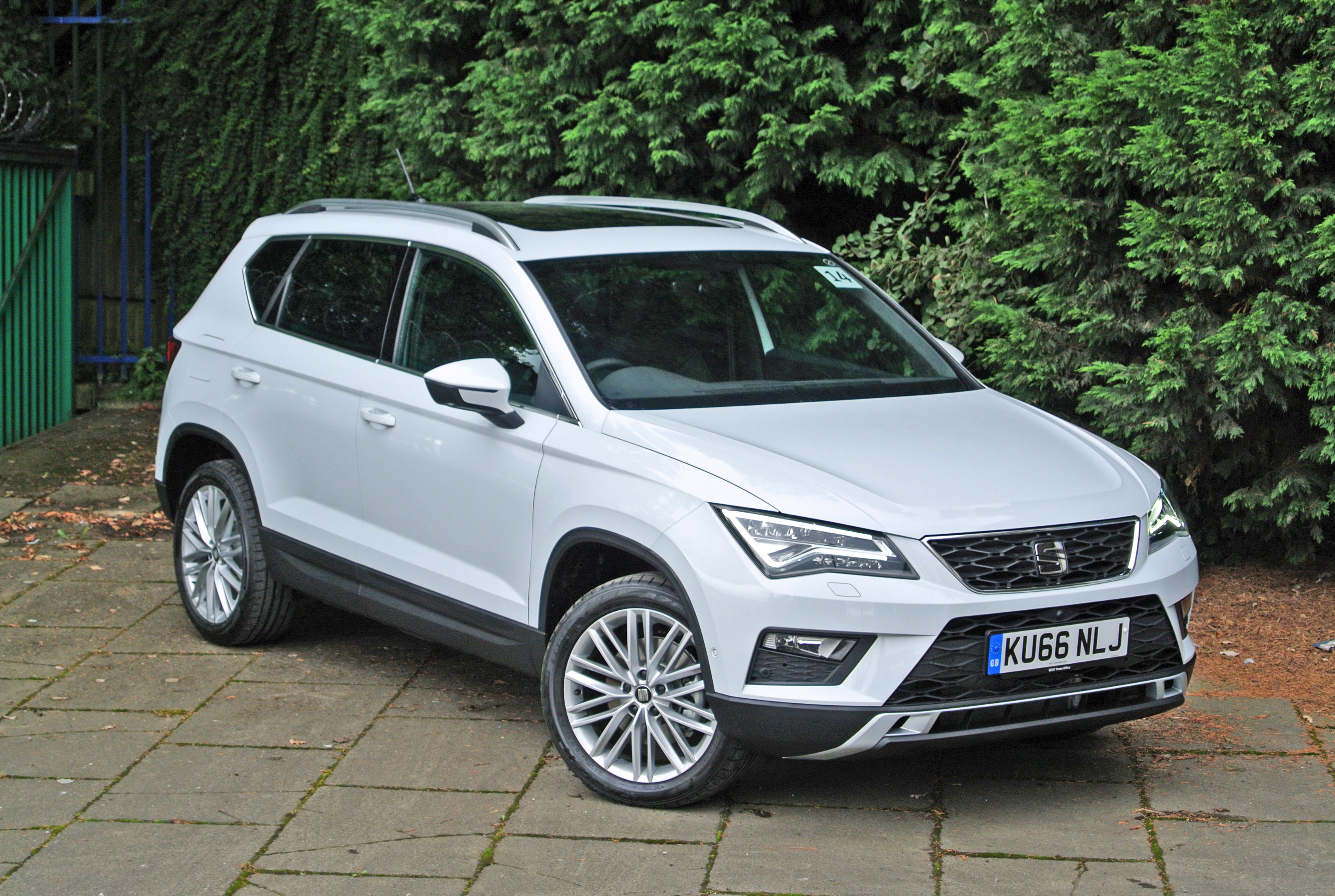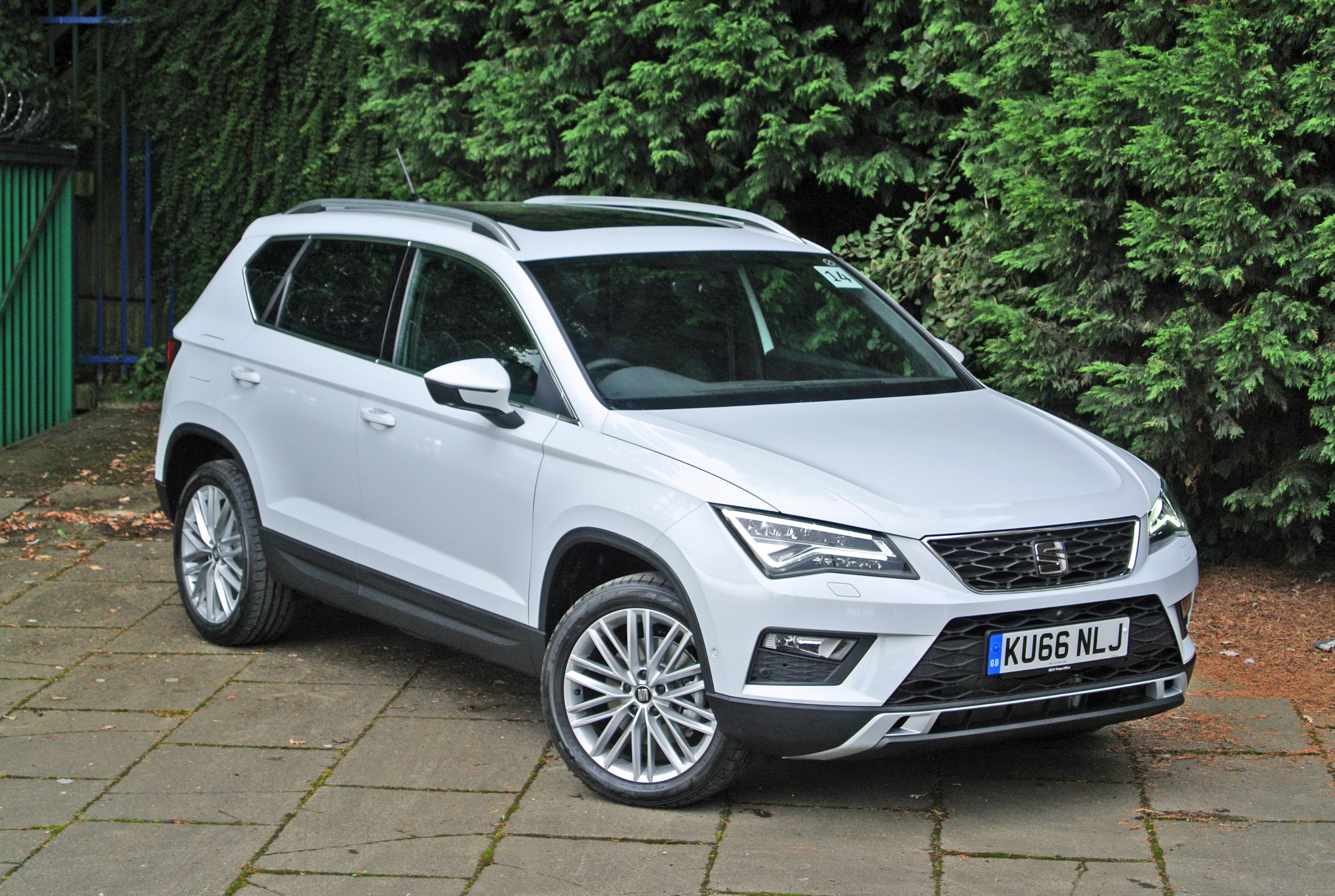 Above the entry-level S, there are SE, SE Technology and Xcellence (sic.) trim levels, with the now inevitable, bright orange coloured, value-added but limited production First Edition level, for early adopters. Prices start at £17,990 for the 1.0-litre, which is less costly than several of its key rivals from Renault, Ford, Kia and Nissan. The 2.0-litre boasts a similar situation at the other end of the scale, although the top version costs a whopping £29,990.
There are only the two petrol engines (1.0 and 1.4-litre), while the rest are either 1.6, or 2.0-litre diesels, all are turbocharged. A revised 7-speed DSG automated-manual gearbox is available only on the 2.0-litre, which might be a minor error of model designation, despite the slickness of the excellent manual transmission, as auto-boxes do have requirements lower down the pecking order. A change might occur in that area.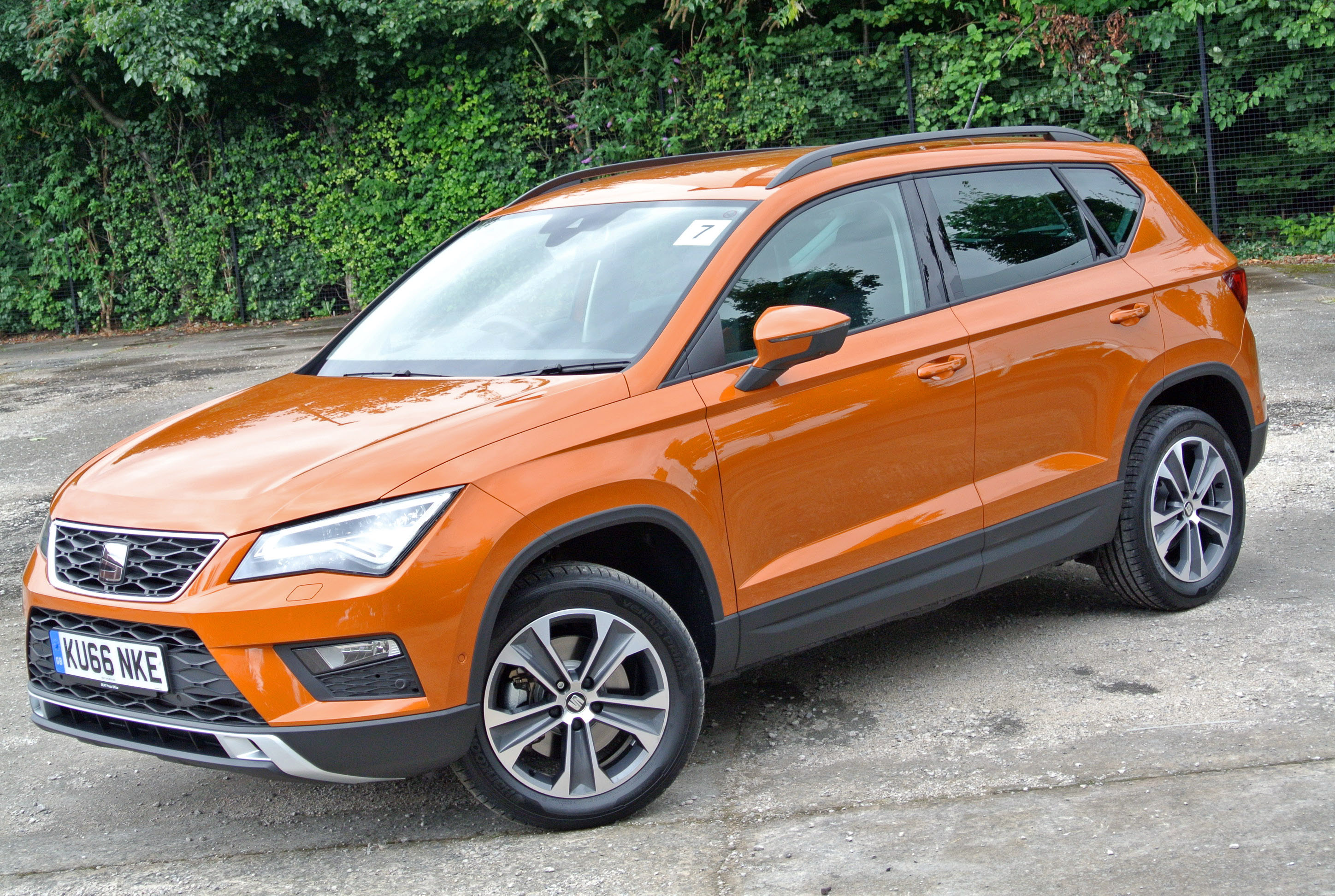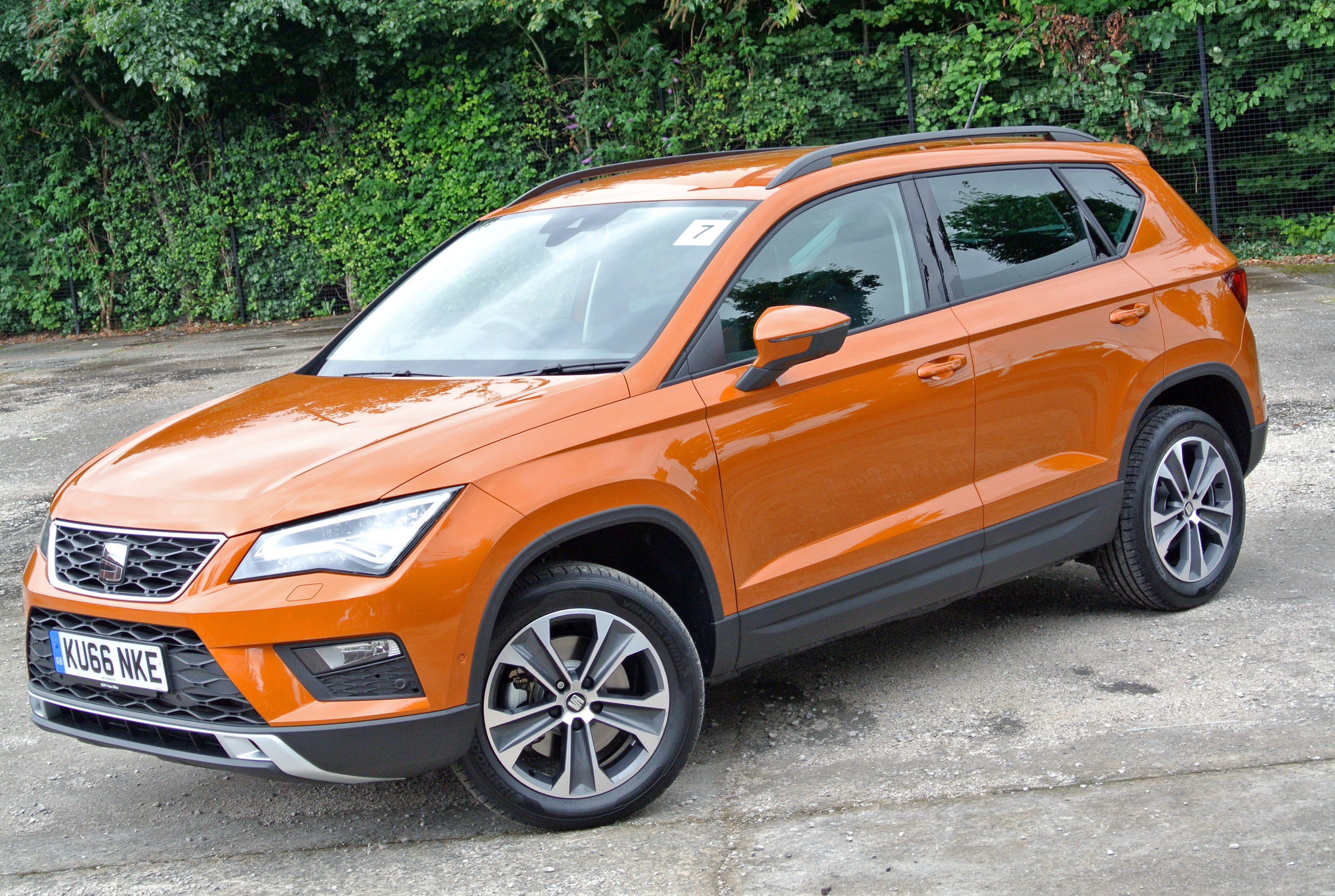 My personal desires are immaterial. While the Seat Ateca is not really my class of car, I can see that Seat has done its level best to make its SUV stand out from the norm. It is comfortable, handles pleasantly and is keenly priced but buyers must take caution, when factoring in what is an expensive array of optional extras, as not all of them will add to the residual value at trade-in time and, just bear in mind, there now so many SUVs/crossovers around and that they will be hitting the used car scene in two to three years' time, which will mean that values will become deflated.