The past couple of years has witnessed Volvo breaking all previous records for sales and profitability, reports Iain Robertson, but its latest midfield offering is not just its most important new car, it could also double its brand relevance worldwide.
When markets go crazy for 'the next best thing', a major problem can occur within the manufacturing scene. Peer status can be an immensely attractive proposition, especially in an ultra-competitive arena. However, plunging headlong into a growing pool of rivalry demands innate knowledge and an understanding of consumer demands. Blind faith and a 'bottomless' resource pot is never a fitting response, while judicious management and timing are vital aspects.
Sweden has been riding a modest roller-wave for comfortably more than half a century. It is a land of conservative style that relies heavily on its natural resources; iron, wood and water. Yet, it has taken environmental protection as its central focus and relies equally on sustainability and a stoical avoidance of squandering its resources. Market 'push' has never formed part of its commercial premise, as is evinced by its subtlety of approach, although high quality, a sense of responsibility and inherent safety are elements of the nation's focus.
Unlike the majority of its competitors, although some of them have started to adopt the premise, Volvo has never talked-up its production prowess. You will never hear Volvo people talking about how many examples of its products it intends to sell in coming months, even though there are sure to be internal targets. Instead, the company presents its case, ensures that it is providing precisely what its customers desire and then sets about satisfying tangential parameters. Every new Volvo hits the road running at a gentlemanly pace and builds a modest momentum that it maintains through that model's life expectancy. It is both subtle and effective.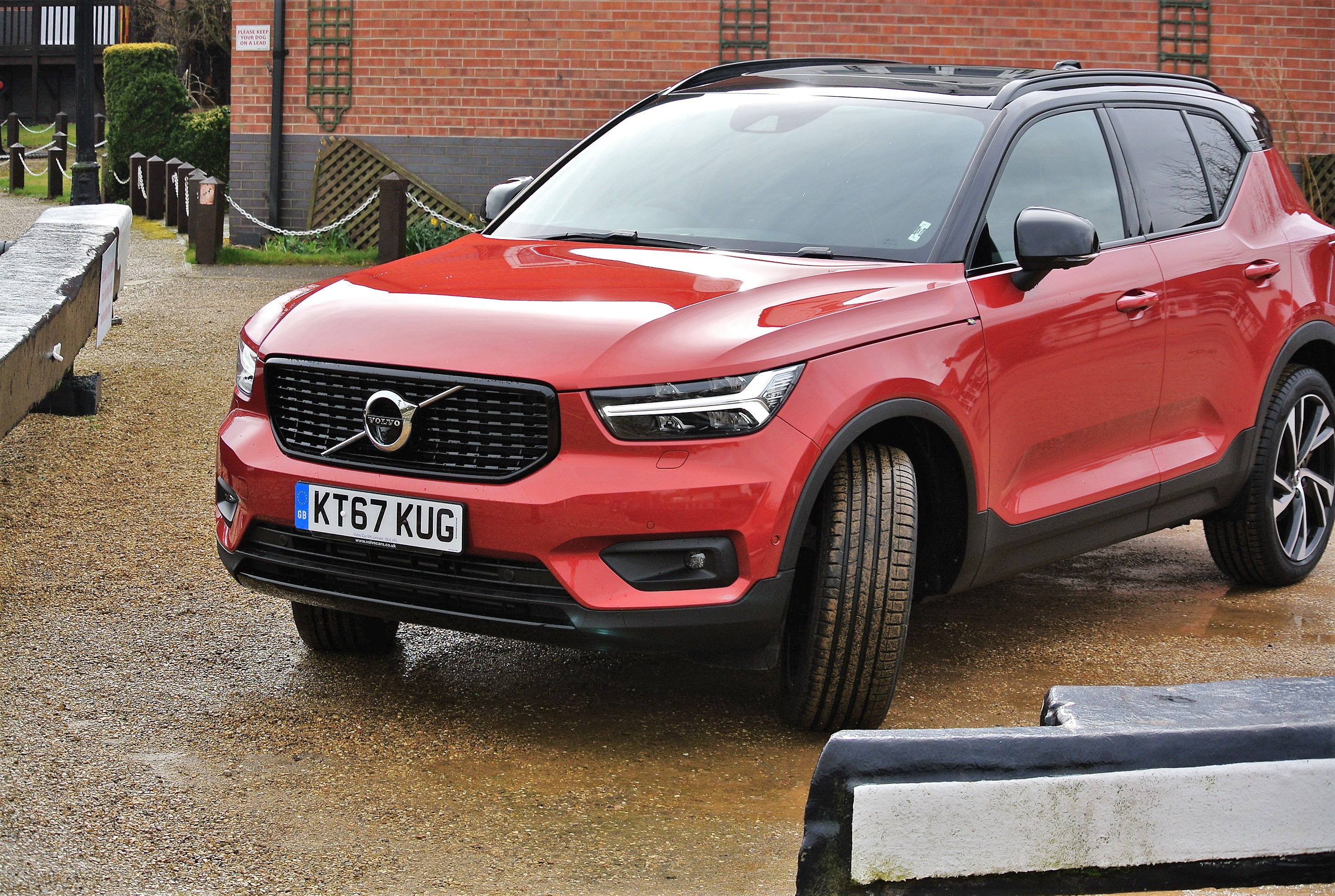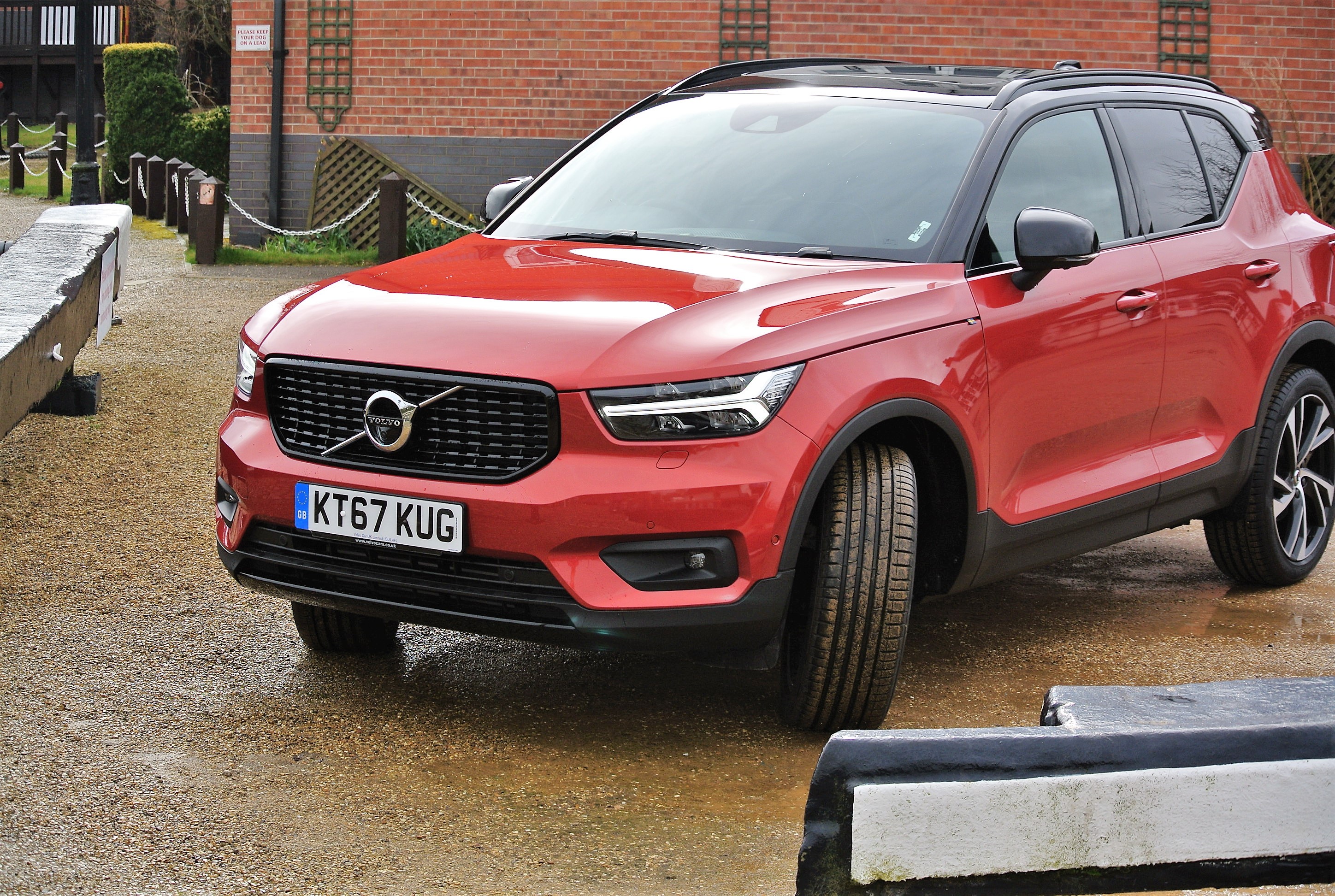 Naturally, as an acknowledged world leader in vehicle safety, the latest XC40 embodies as much proven and advanced technology as is possible, which raises its game and ensures that it can maintain its market lead. As a result, every version features as standard City Safety (including pedestrian, cyclist and large animal detection, complete with front collision warnings and, now, fully automatic braking), Oncoming Lane Mitigation (automatic steering assistance to keep the car in its lane and avoid drifting into the paths of oncoming vehicles) and Run-off Road Protection (automatic tightening of front seatbelts, should an unintentional off-road excursion occur). While many of Volvo's competitors can boast of similar technology, none can match the effort Volvo has expended in formulating and refining them.
However, an inherently well-engineered 'chassis' means that aspects of driver enjoyment are not ignored. Also part of the standard package is a Drive Mode adjustment by which the driver can tailor engine, transmission, steering and brake responses to either road conditions, or personal preferences. In a world focused on 'autonomous motoring', a field in which Volvo has played a key role, the company is still keen to promote driver involvement and the XC40 manages that task admirably.
Accurate steering, positive stopping, fluent ride and handling qualities are matched by peerless visibility from the driver's seat, where innate comfort and refinement are to typically high Volvo standards. Working to refined Kaizen standards of continuous improvement, the latest 9.0-inch central touch-screen is even easier to navigate and contains not only voice activation but also a haptic touch-pad that accepts hand-written instructions. Of course, connectivity is well-considered and allows near-instant linking with mobile devices, while the 'Volvo On Call' app, which works with smart-phones, smart-watches and iPads, enables several car functions to be controlled remotely, as well as providing both emergency and tracking services.
Although unavailable from launch, the 1.5-litre, turbocharged, 156bhp, three-cylinder (T3) engine that is part of Volvo's modular engine family will provide an affordable, front-driven entry point to the XC40 range, priced from £27,905. Yet, the First Edition models in both T5 (petrol) AWD and D4 (diesel) AWD (£40,055 and £39,905 respectively) forms that I have driven are based on R-Design Pro specification and are prime examples of what are likely to be the value-added versions in greatest demand, despite what appear to be elevated price tags.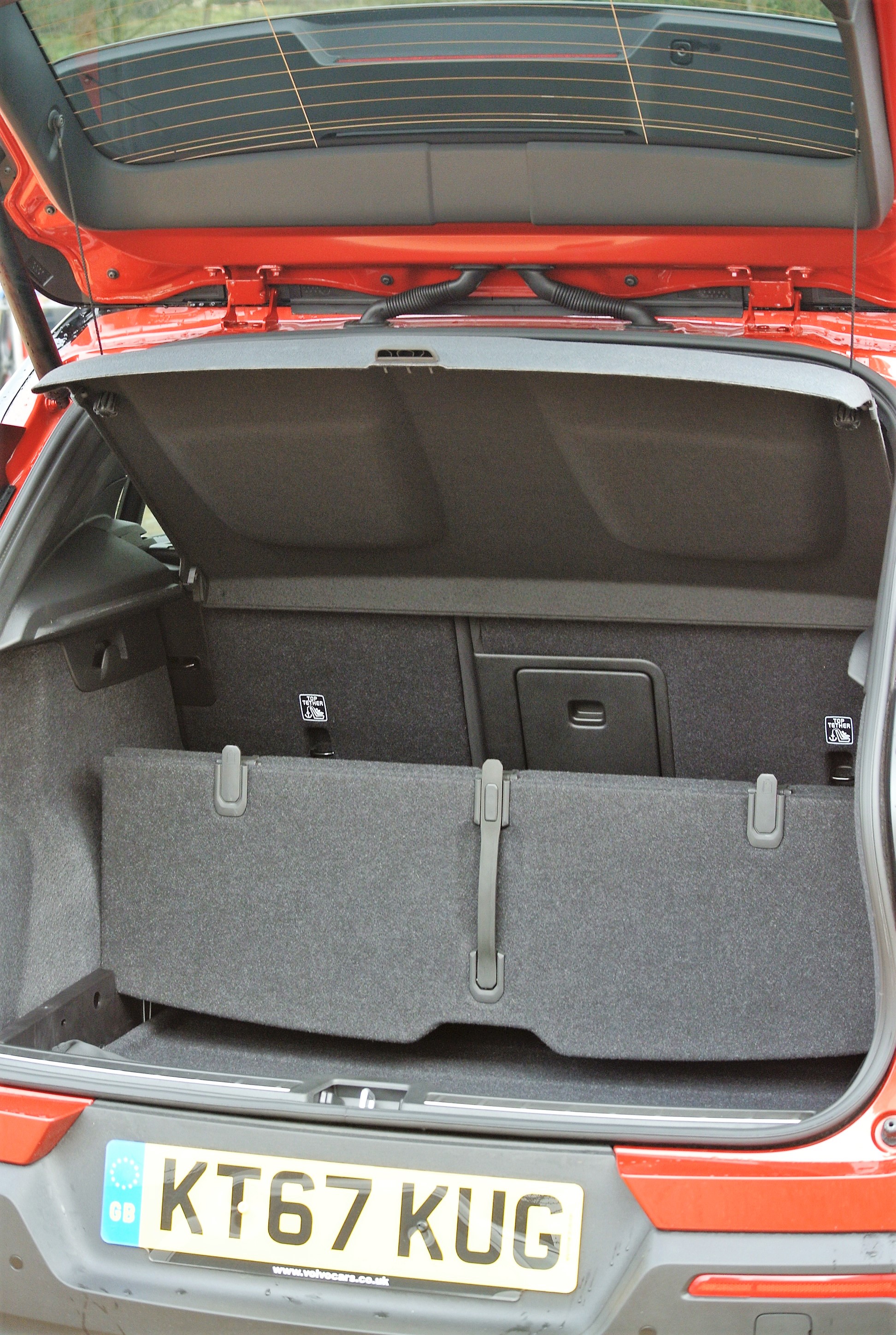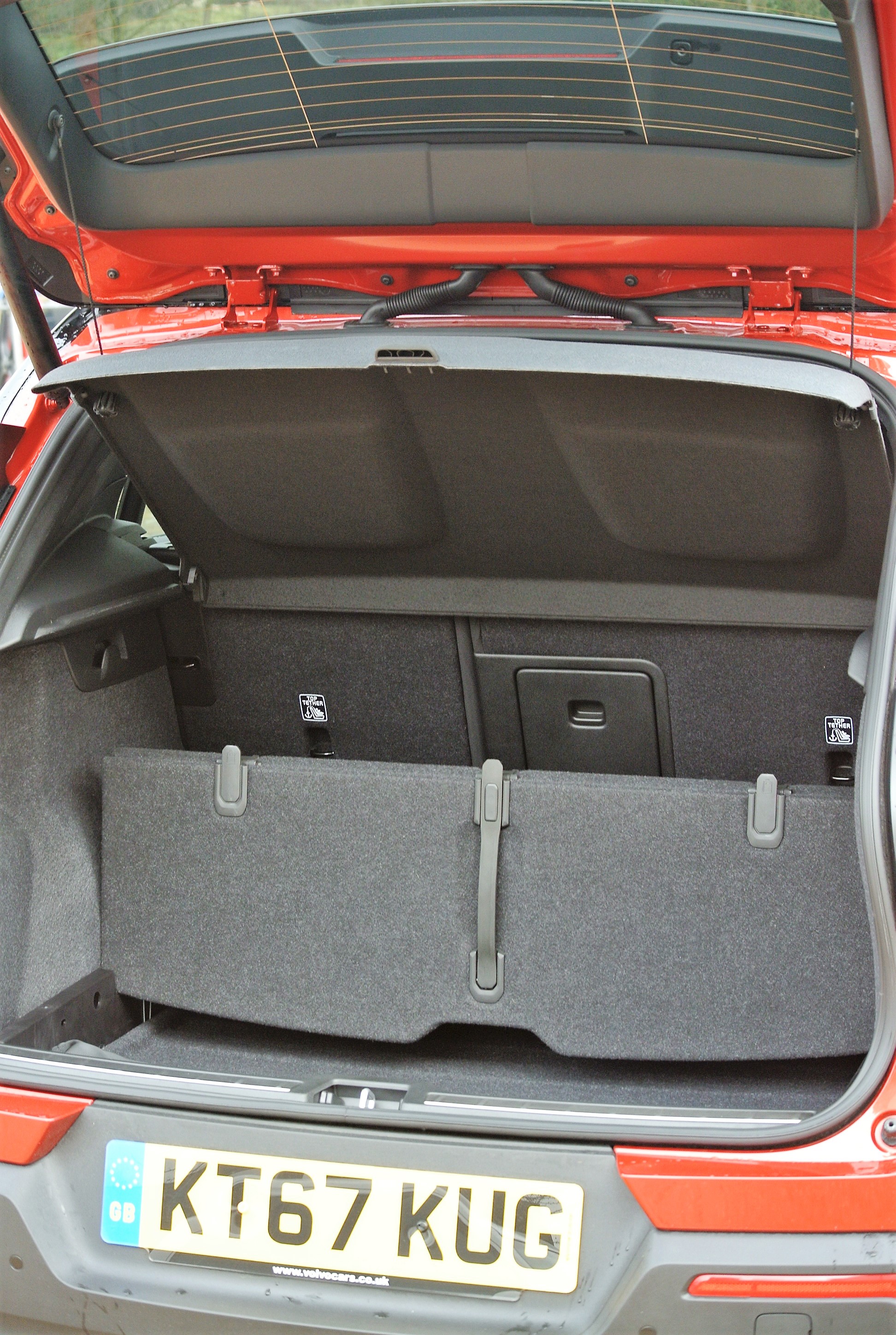 Their standard equipment is extensive and includes a powered tilt and slide, panoramic glass sunroof, a 360-degree parking camera and auto-parking facility, as well as 19-inch alloy wheels (18s are standard and 20s are optional). The tailgate can be opened and closed hands-free, providing practical access to 460-litres of load space that can be expanded to 1,336-litres once the rear seats are power-folded forwards. Featuring typical levels of Volvo thoughtfulness, there are bag-hooks and straps built into its flexible floor. In fact, the interior of the XC40 is packed with useful storage slots and below-seat spaces. Incidentally, an inductive charging pad for smart-phones is incorporated in the centre console.
Performance levels are excellent, for either the 247bhp petrol (T5), or 190bhp diesel (D4), which are (diesel figures in brackets) 140mph top speed (130mph), 0-60mph in 6.2s (7.6s), 258lbs ft of torque (295lbs ft), while the Official Combined fuel economy is 39.7mpg (56.5mpg) and CO2 emissions are given as 164g/km (131g/km). Bear in mind that both of the models sampled are also four-wheel-drive and tip the scales at 1,626kgs and 1,698kgs respectively. Both are capable of towing up to 2.1-tonnes of braked trailer.
Within a body length of just over 4.4m, there is spacious cabin accommodation for up to five adults, the test cars featuring a lovely combination of fine Nappa hide and, rather than costly Alcantara on the main wear surfaces, Nubuck leather for the seats. You will note that an optional orange carpet colour is also available. The trim levels start with Momentum, progress through R-Design, to culminate in Inscription, although the Pro business pack is available across all levels. There are both front and AWD options, as well as a choice of six-speed manual, or 8-speed automatic transmissions (with steering wheel mounted paddle shifters), and the three petrol and two diesel powered alternatives will be supported in the near future by plug-in hybrid and EV options, although they will carry significant price increases accordingly.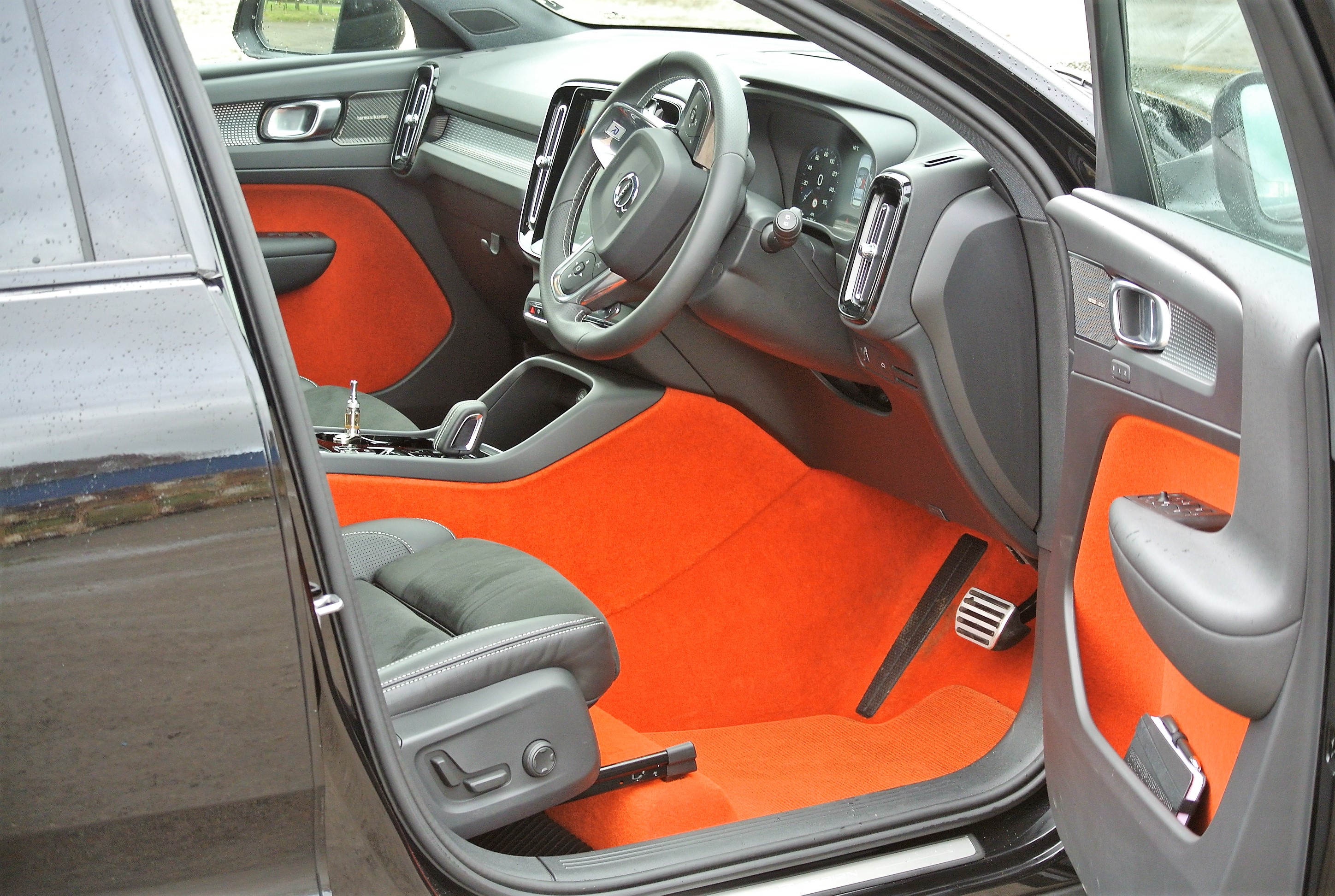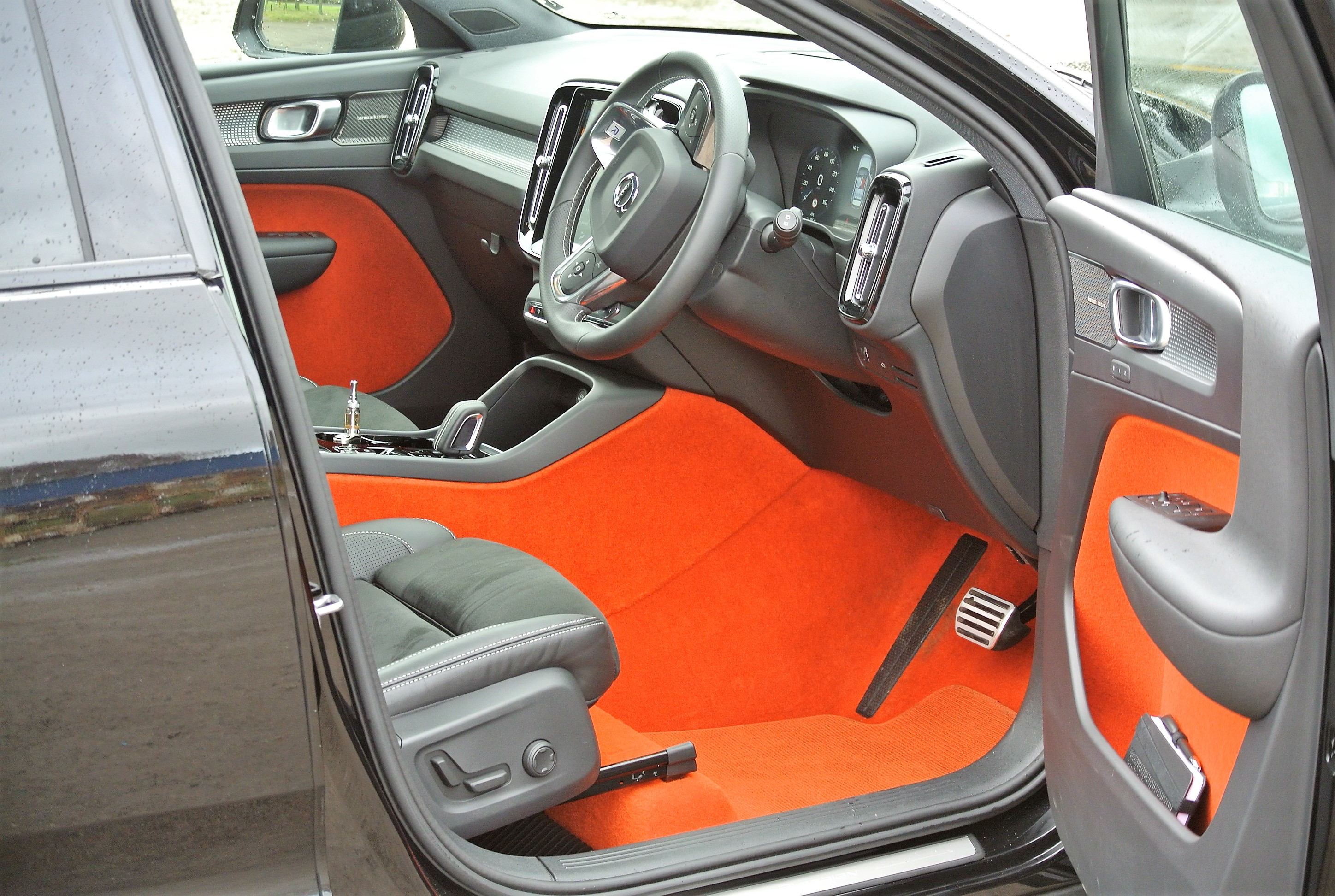 Mention of which draws attention to Care by Volvo, an intriguing programme of total inclusion that results in a solitary monthly payment tailored to specific customer usage. In the case of a First Edition XC40, with all operational aspects (tyres, services, road tax and insurance but not fuel costs) covered for a two years' period, a fixed monthly fee of £779 would be payable. At this stage, the C-by-V programme is only available within the M25 but it will be extended to the rest of the country in due course. Typical PCP packages are competitively priced.
When you consider that the fast-aging Range Rover Evoque, Audi Q3, BMW X3 and other 'premium' models are rivals to the XC40, even though Volvo insists on ploughing its own model furrows, it is abundantly clear that it is tackling a busy market segment with vibrant enthusiasm and amassed understanding. The XC40 possesses a dynamism that comes as something of a surprise. As such, I feel confident that it could become one of its most sought-after models and, thanks to fairly timeless design ethics, it is a car that could easily exceed typical new model lifespans of around six years, which will extend its profits potential even more.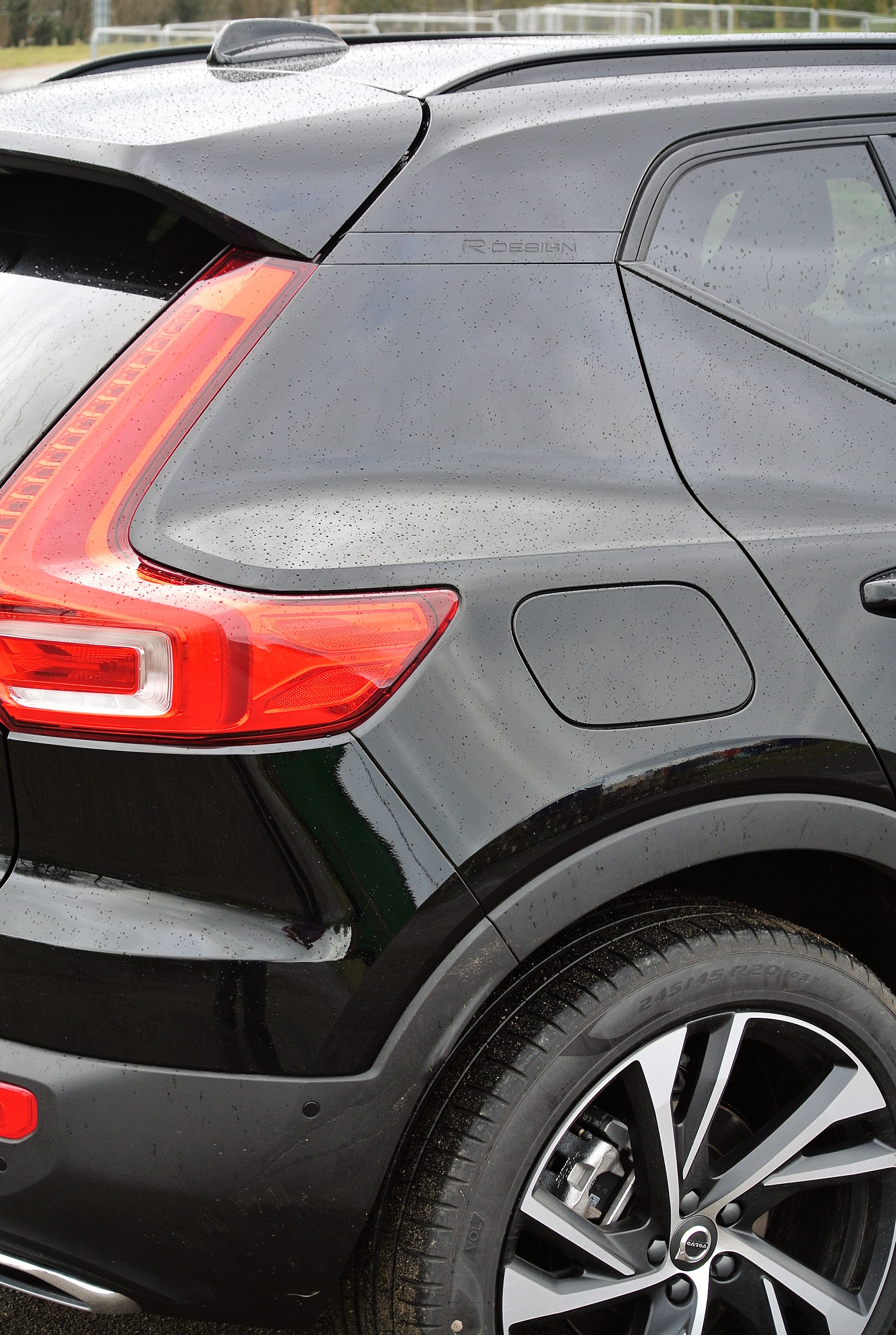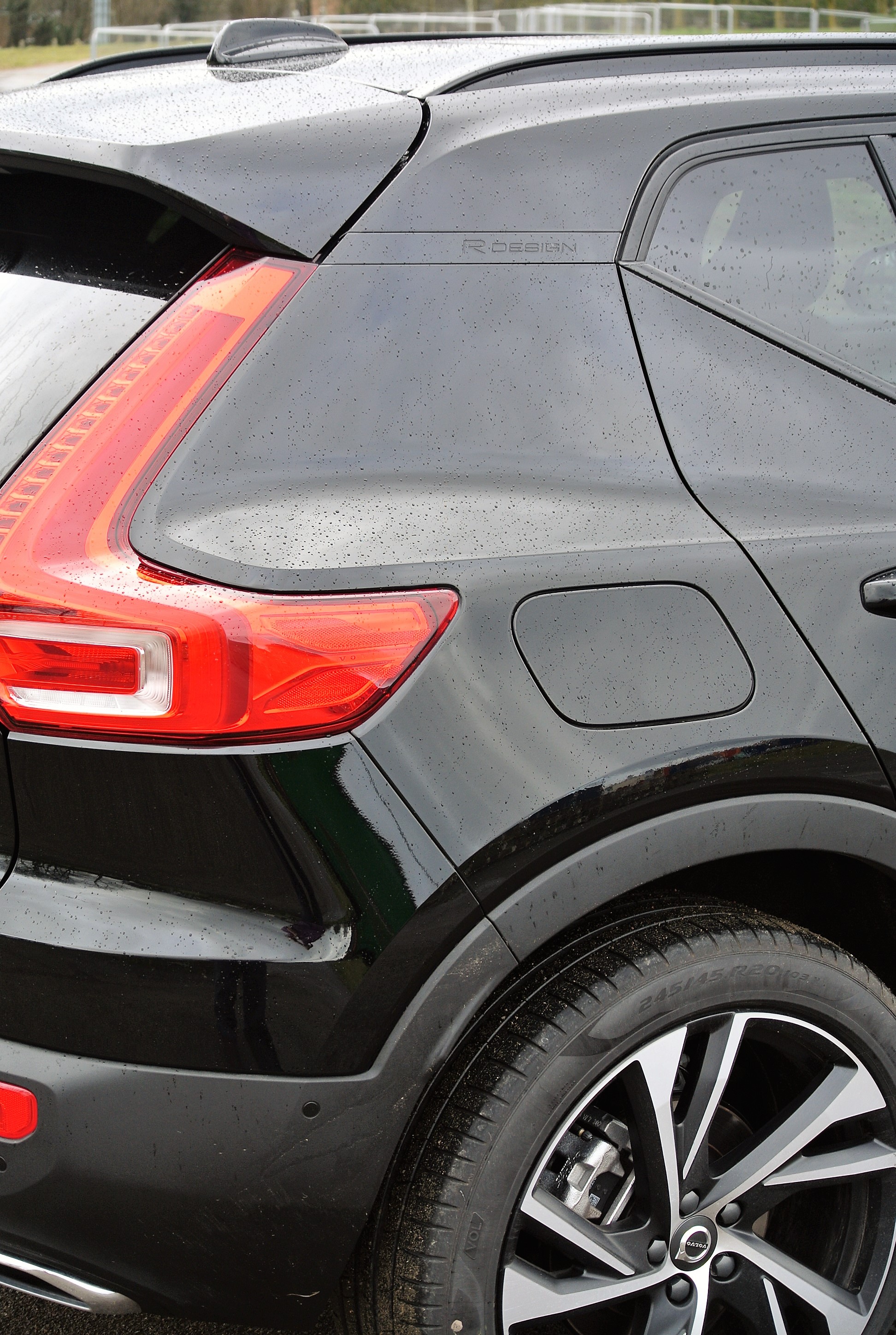 Possessing a much-envied and lauded reputation for occupant safety and first-class build quality provides Volvo with a strong launch platform for its new, mid-size SUV contender. The XC40 has a most recognisable and handsome stance that is sure to guarantee it continued success in a hotly-contested sector of the new car scene, proving that Volvo plays its cards right.