While Iain Robertson has aired some concerns about the dependability of small capacity petrol engines, he admits that his fears are fast dwindling, especially when carmakers like MG are prepared to put their warranty funds on the line for seven years.
Permanently under governmental pressure, let alone the immovable environmental lobbyists, the motor industry has been placed into finding solutions to improve fuel consumption figures and reduce exhaust emissions (CO2 ratings) overall. In the process, it has turned its back on a sometime North American remit of 'there ain't no substitute for cubic capacity'. While most of them are eminently unrelated, a commonality of 1.0-litre displacement, spread across three cylinders, has been adopted as a base-line engine format. Unfortunately, the naysayers will have it that such engines are 'uneconomic', however practice proves to be the opposite.
While such a small capacity engine could be described as being ideal for city cars, notably in non-turbocharged forms, of which there is a good mix available, factoring-in an exhaust-driven turbocharger, has resulted in a most satisfying blend of potency, with the potential to meet fuel economy demands, as well as markedly lower pollution targets. After all, as the British government knows only too well, not meeting EU-stated air pollution requirements results in hefty fines, for which British tax-payers do pay their unfair share. If only they would look more closely at buildings' emissions, a slightly different story would emerge.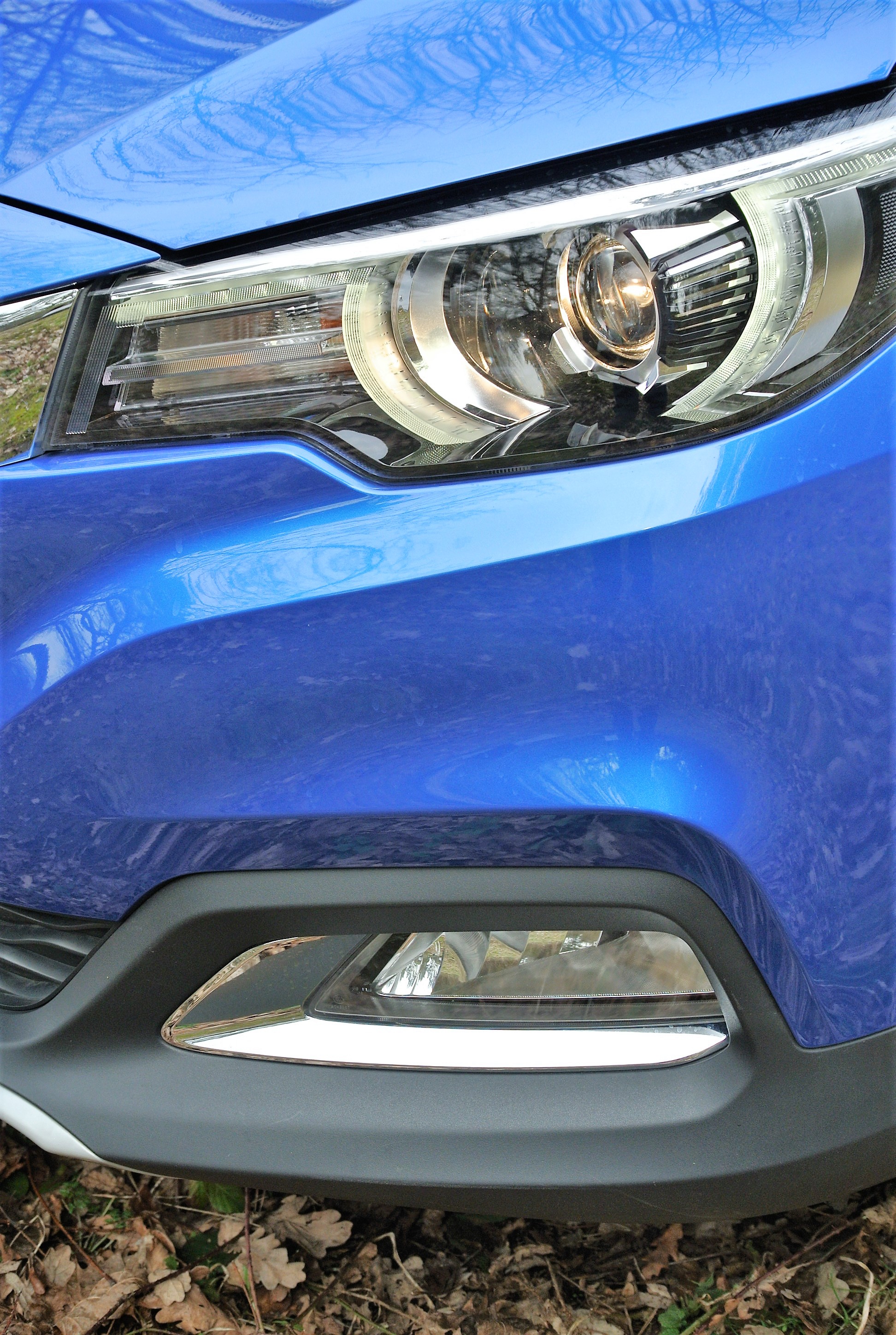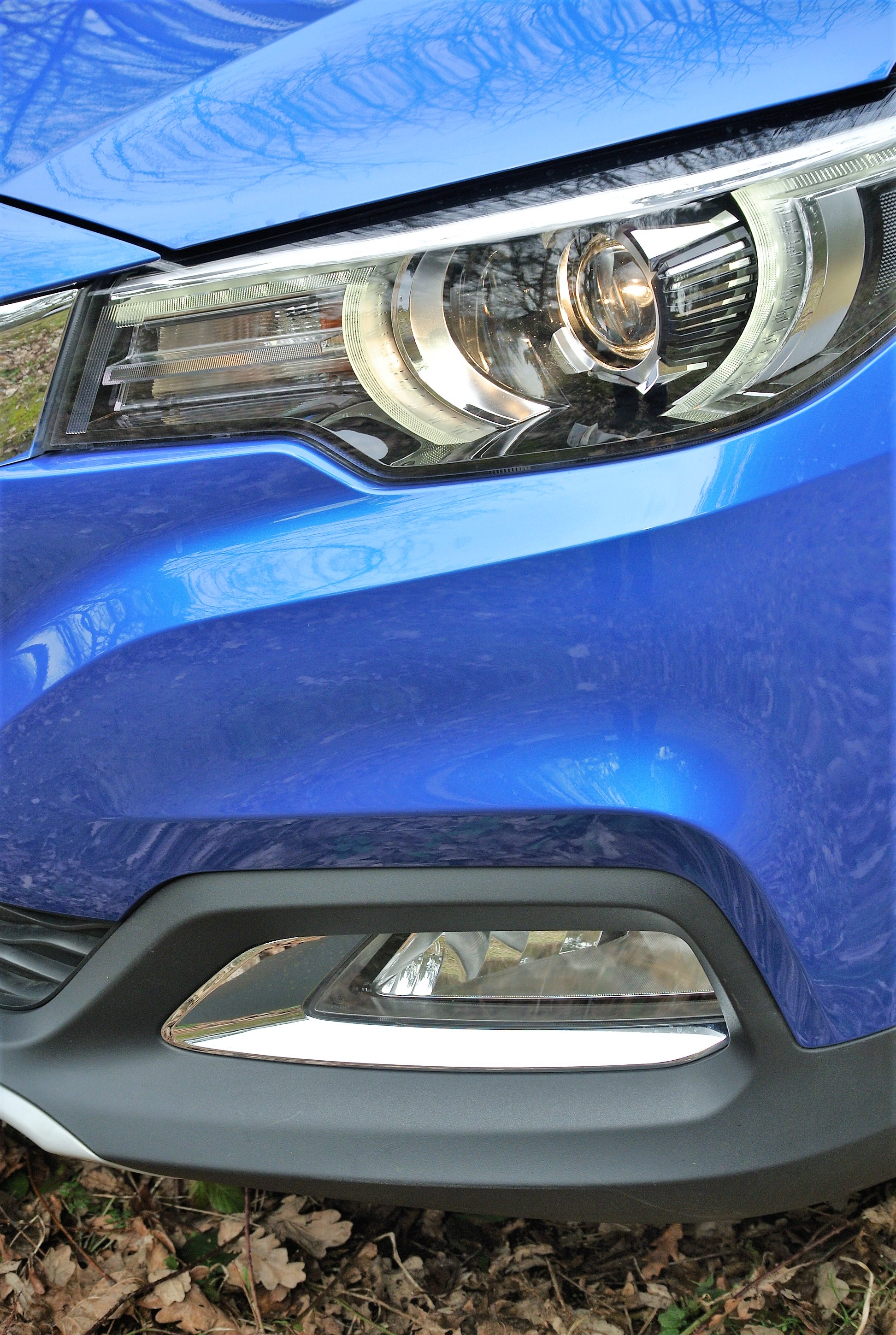 Yet, I used to have an understandable resistance to this type of car engine downsizing. My concerns ranged from the relative inefficiencies that can arise from power-to-weight ratios; the smaller the engine, the harder it must work to maintain the performance levels established by a larger power unit. In addition, if such an engine were being pushed hard to deliver an expected level of performance, I was worried that it would soon reveal unreliability issues…valves would burn-out, piston-rings would fail and, even though nothing broke, its long-term durability would be in question. Even the largely dependable 'giants' would be stumped by mechanical failures that can destroy readily any hard-won reputations.
With millions of these 1.0-litre units powering every class of car from city to medium-size saloon (Skoda Octavia and Ford Mondeo being cases in point), as well as an array of SUVs, over the past decade, there have been virtually zero issues reported and the reality is that they are proving to be disproportionately more reliable than their larger-engined variants. My worst fears have been allayed and I even run, as my own personal transport, a popular one-litre turbocharged hatchback model (the Suzuki Baleno) that is proving to be a total delight to live with, as my regularly monthly reports highlight.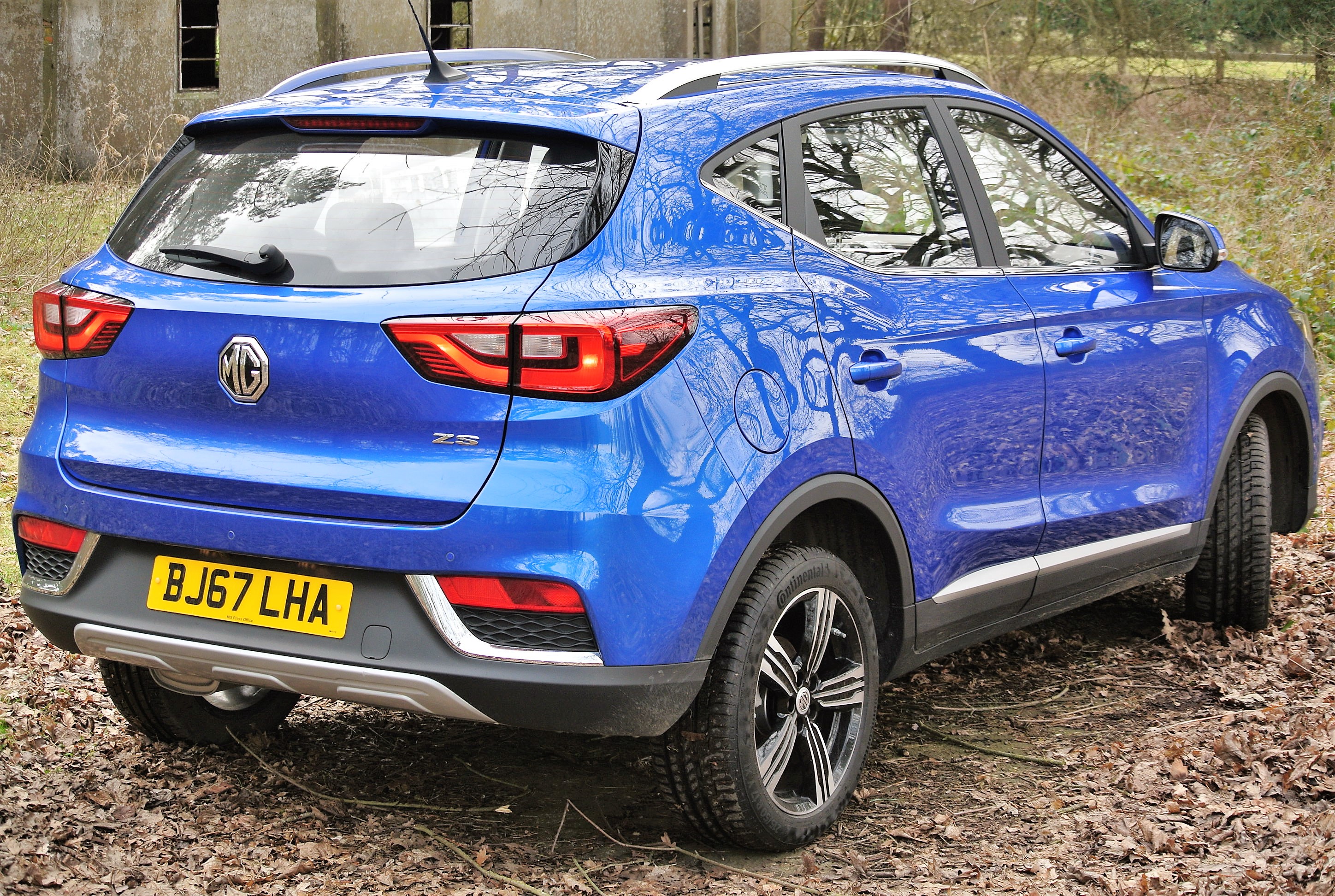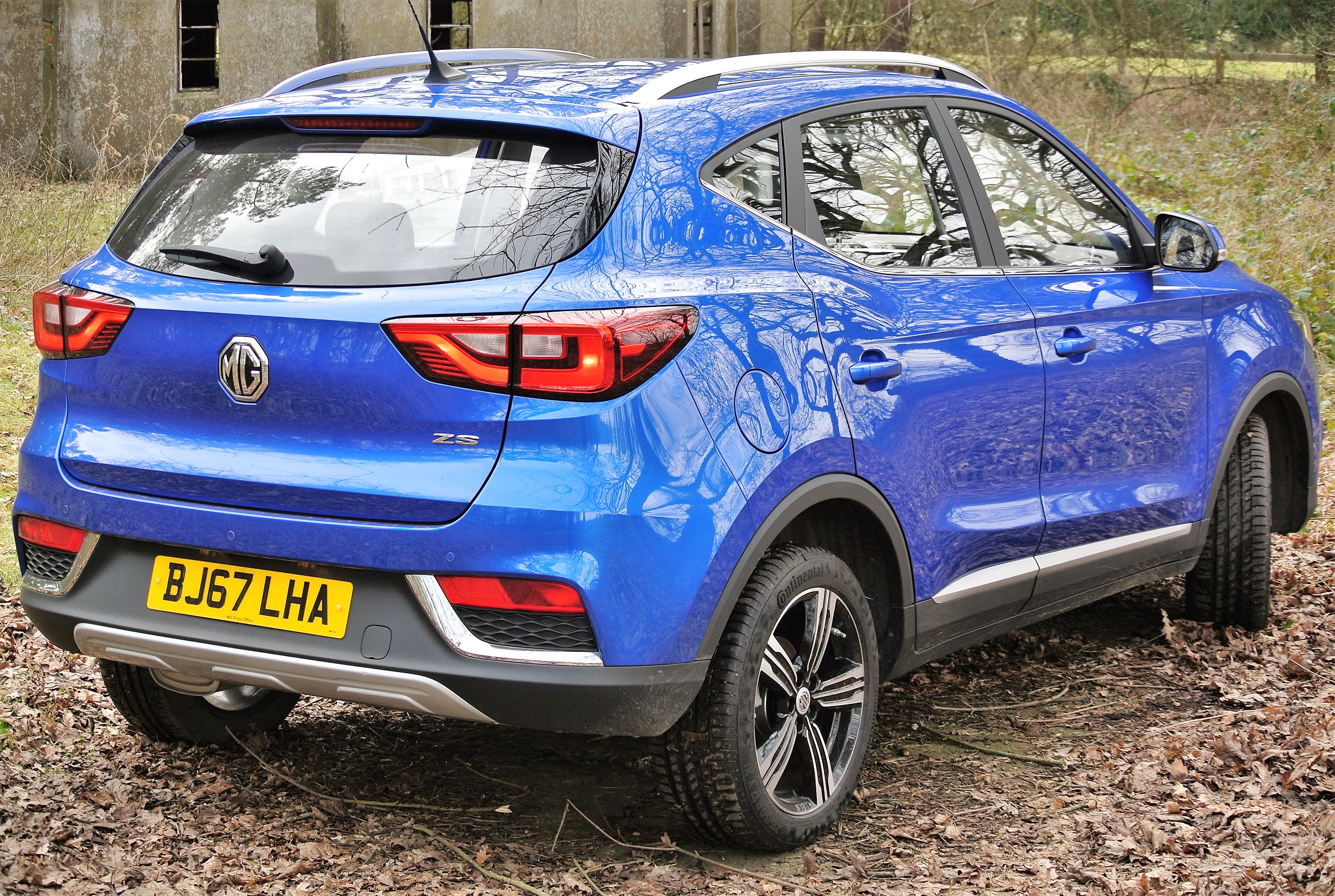 MG is a sometime British car brand revitalised by the Chinese car manufacturer, SAIC. In the fall-out that occurred following the demise of BLMC, after Jaguar had been sold to Ford and most of the Rover brands to BMW, Nanjing Automobile Group made a successful bid in 2007 to acquire the historically important MG brand. Nanjing was subsumed into the greater SAIC just a year later. The early final production of MG models, from Complete Knock-Down kits (CKD), was completed at Longbridge, Birmingham, although, as build quality has improved markedly in its home market, all models are now produced solely in China.
While the 3 hatchback and 6 family models have enjoyed modest sales success in the UK, with SUV demands being at a constantly high level, the latest ZS is definitely a new era for MG and since its late-2017 introduction, as a smaller brother to the GS, it has already been responsible for more than doubling the company's UK sales. Interestingly, in a range that commences at a bargain basement £12,495 with the Explore trim level, Excite and Exclusive specifications complete the line-up.
However, there are two engine options, both petrol and without a diesel alternative, a 1.5-litre 4-pot mated to a 5-speed manual gearbox, or a 1.0-litre triple, the subject of this report, that drives through a 6-speed automatic transmission. Only two trim options are available with the latter drivetrain: Excite and Exclusive, priced at £15,995 and £17,495 respectively. It is worth highlighting that, in typical SUV form, all ZSs are front-wheel-drive only.
Having mentioned the important performance levels, the 1.0-litre develops an efficient 109bhp, while the 1.5-litre non-turbo engine is a more modest 104bhp. Intriguingly and especially useful for buyers that possess caravans, or trailers, the 1.0-litre produces a practical 118lbs ft of torque, or pulling power, from a lowly 1,800 to 4,700rpm. By contrast, the 1.5-litre engine needs to be revved harder, with its maximum torque figure of 104lbs ft peaking at 4,500rpm.
Naturally, the automatic gearbox does result in slightly less accelerative potency against the clock (0-60mph in a still zesty 12.1s), although its top speed is given as 112mph, some 3mph better than the 1.5-litre. However, buyers benefit from a cost-effective 10E insurance group rating. The Official Combined fuel return is stated at 44.9mpg, with a CO2 rating of 144g/km. Road tax in the first year is £200 but it reverts to the standard £140 fee thereafter.
Refinement levels are impressive and the offbeat 'thrum' normally associated with three-cylinder engines is completely absent, even under hard acceleration. In a mix of driving conditions, I obtained an equally impressive 45.3mpg (on the car's on-board computer read-out). Thanks to a reactive accelerator pedal, the transmission kicks-down speedily and smoothly to ensure lively performance across the rev-range. There is nothing uncouth about the ZS's delivery and it runs on two-star unleaded to aid its low costs offering.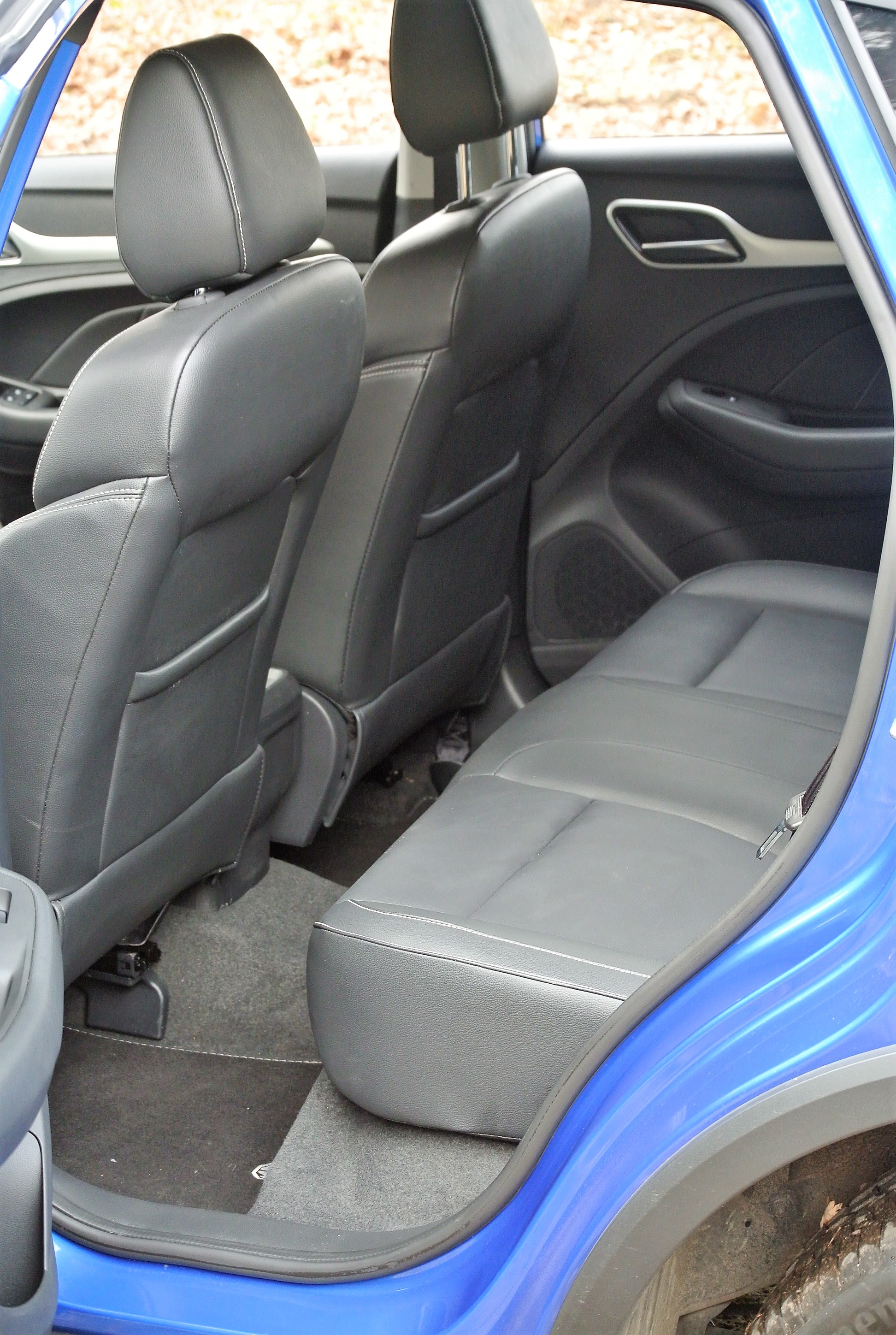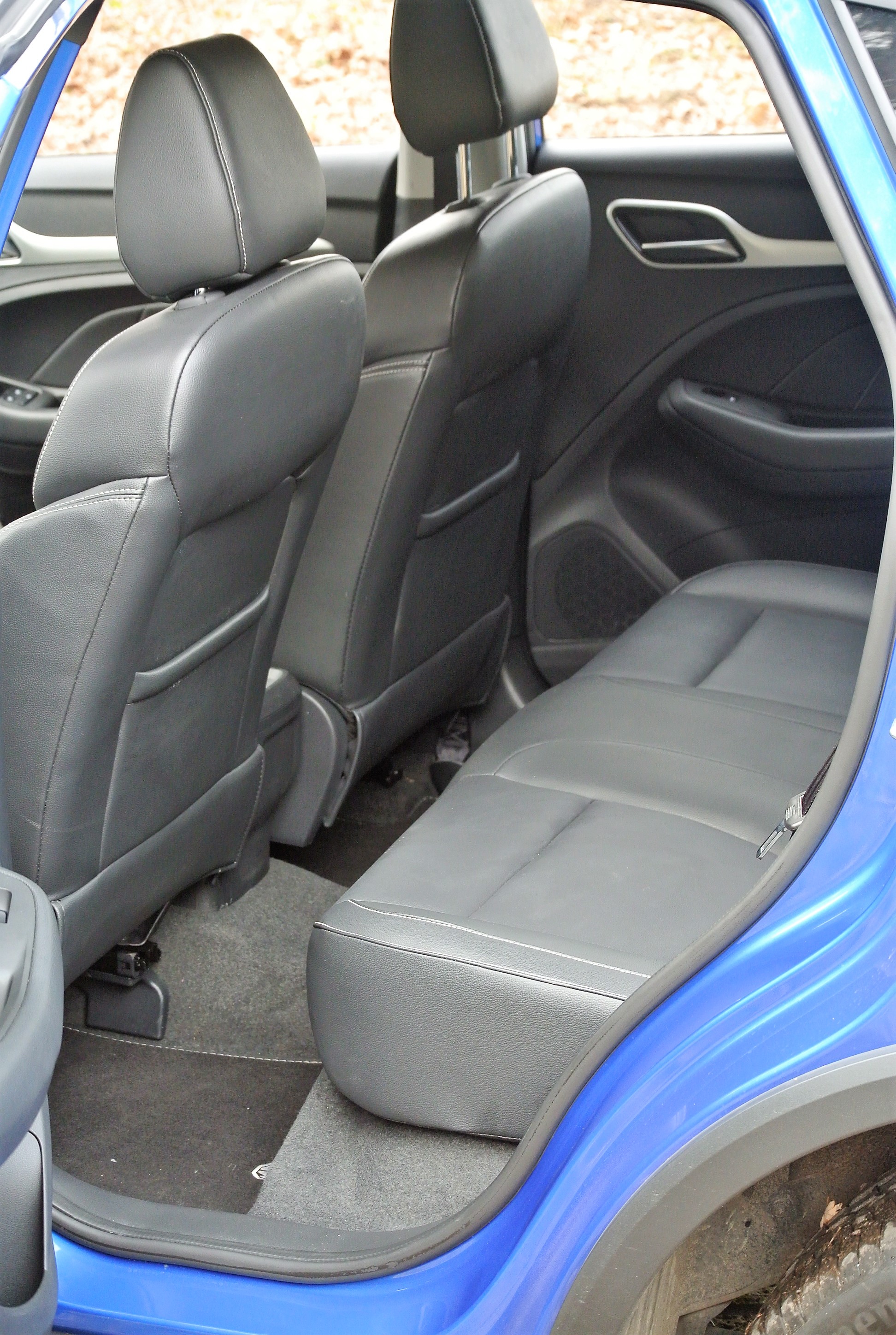 With an overall length of just over 4.3m, a width of 1.8m and a height (to the roof rails) of 1.636m, the cabin is among the most spacious in the ZS's class and only fractionally less roomy than the larger GS. An equally tall passenger can sit behind a two-metres tall driver in the split-folding rear bench and the outwards visibility from the driver's seat is no less than excellent. The leathercloth seats (they are phoney) are comfortable and accommodating, with a wide range of adjustability of both steering column and driver's seat, helping to obtain a decent driving position. If I had just two minor criticisms, they would lie with the lack of additional upwards rake of the steering column and the relatively short reach of the seat-belts. Gentlemen of a larger stature will feel slightly hemmed-in. Tipping the scales at just 1,239kgs, the fully-laden MG ZS is markedly lighter than its dimensions suggest, a factor that aids its performance envelope, its excellent dynamic handling and its frugality.
The driver is confronted by a soft-touch dashboard moulding that contains a matched pair of dials for speed and engine revs, with the fuel gauge and other readouts visible in the digital display panel between them. A colourful touch-screen is in the centre of the dashboard, with heating/ventilation controls below. All of the controls and switchgear are within easy reach and are both logical and intuitive to use.
With initial concerns allayed totally, the MG ZS proves to be not just eminently practical but also good looking and refined. Its on-road manners are excellent and, supported by a seven years' manufacturer's warranty, the well-equipped car represents exceptional value for money in both family and business car sectors. It is little wonder that they sell like hotcakes.