For a vehicle with which Iain Robertson admits to some history (he ran its forebear for a year), he also acknowledges that its phenomenal practicality and low operating costs make it an ideal transport proposition, factors that are perpetuated afresh.
Aside from model naming policies, one aspect of which the motor industry cannot be accused of is laziness in its pursuit of market niches for its products. The more ingenious members of its club have used various means by which to share platforms, cut production costs and eke out additional lines of profitability with an amazing array of new models. However, Peugeot, which has already enjoyed the fruits of developing passenger cars from established light commercials (the VDC, or Van-Derived-Cars, of this story's insistence) has now evolved its former Partner Tepee Outdoor model into a significantly neater Rifter, if you can beg its pardon.
Personally, I have some history with a former version of that model, having run an example as a long-term test car in the late-noughties. Writing reports on the Tepee Outdoor over a twelve months period, I gifted it a nickname that highlighted its fun aspects by referring to it as 'Le Shed' (Francophiles will appreciate that this corruption of the French language is intrinsically wrong), which led most amusingly to a surprisingly large number of readers popping into their local Peugeot dealers to obtain details on 'Le Shed' and not the Peugeot Partner Tepee Outdoor. It caused a minor amount of consternation.
It is worth highlighting that I covered in excess of 15,000 miles in that year-long test, which included a continental driving vacation, and I grew to admire the vehicle's build integrity, its immense carrying capacity and the outstanding frugality of its 1.6-litre HDi turbo-diesel engine. Okay. It was a window-van possessing car-like aspirations but its value as a 'go-anywhere' (well, almost, thanks to a 'tricky' differential) family estate car, with innumerable occupant pleasing features was welcomed and appreciated increasingly over that twelve months period. Amusingly, even those chums vehemently against being a passenger in 'Le Shed' came to recognise its broader benefits…especially when they needed to move bulky objects.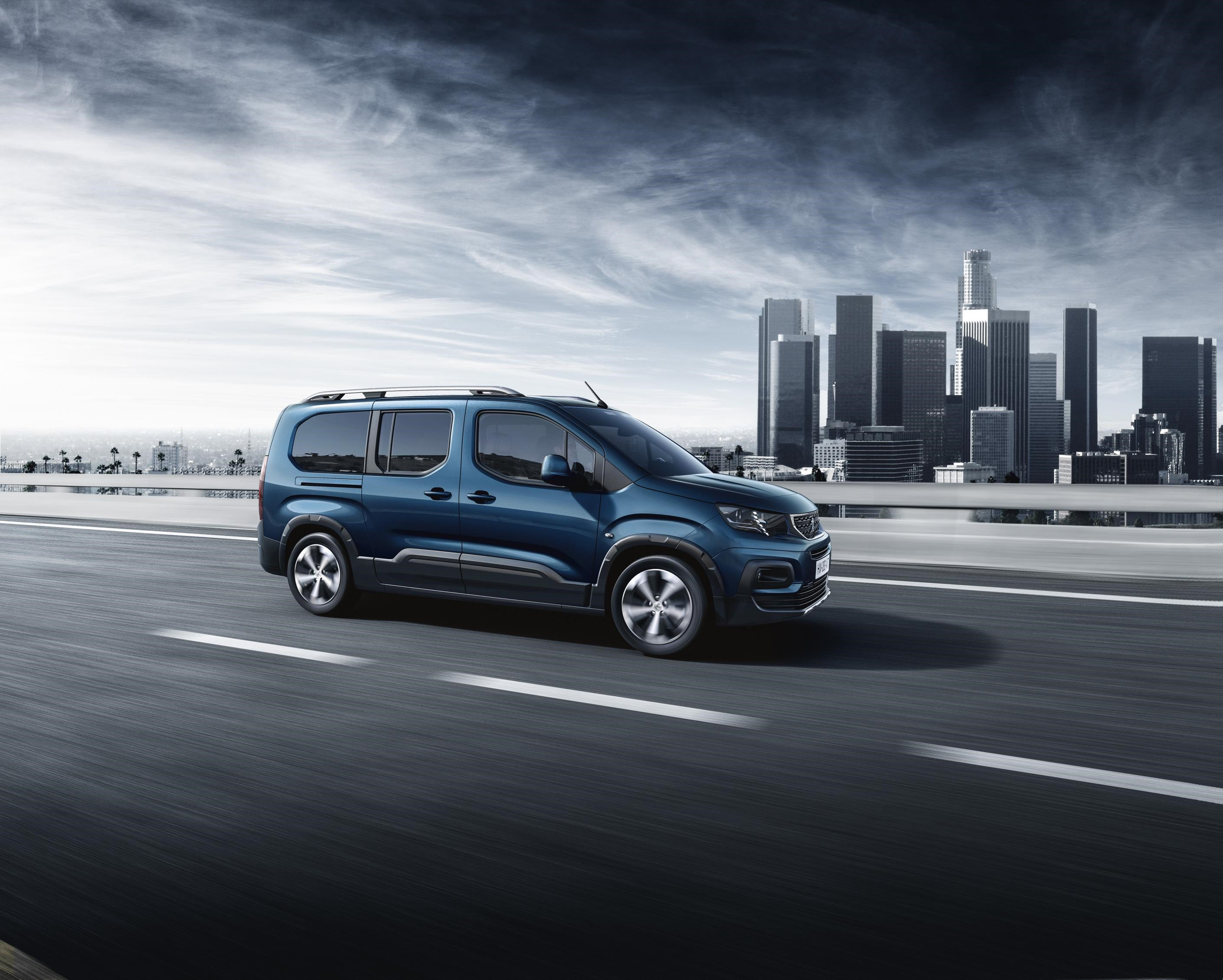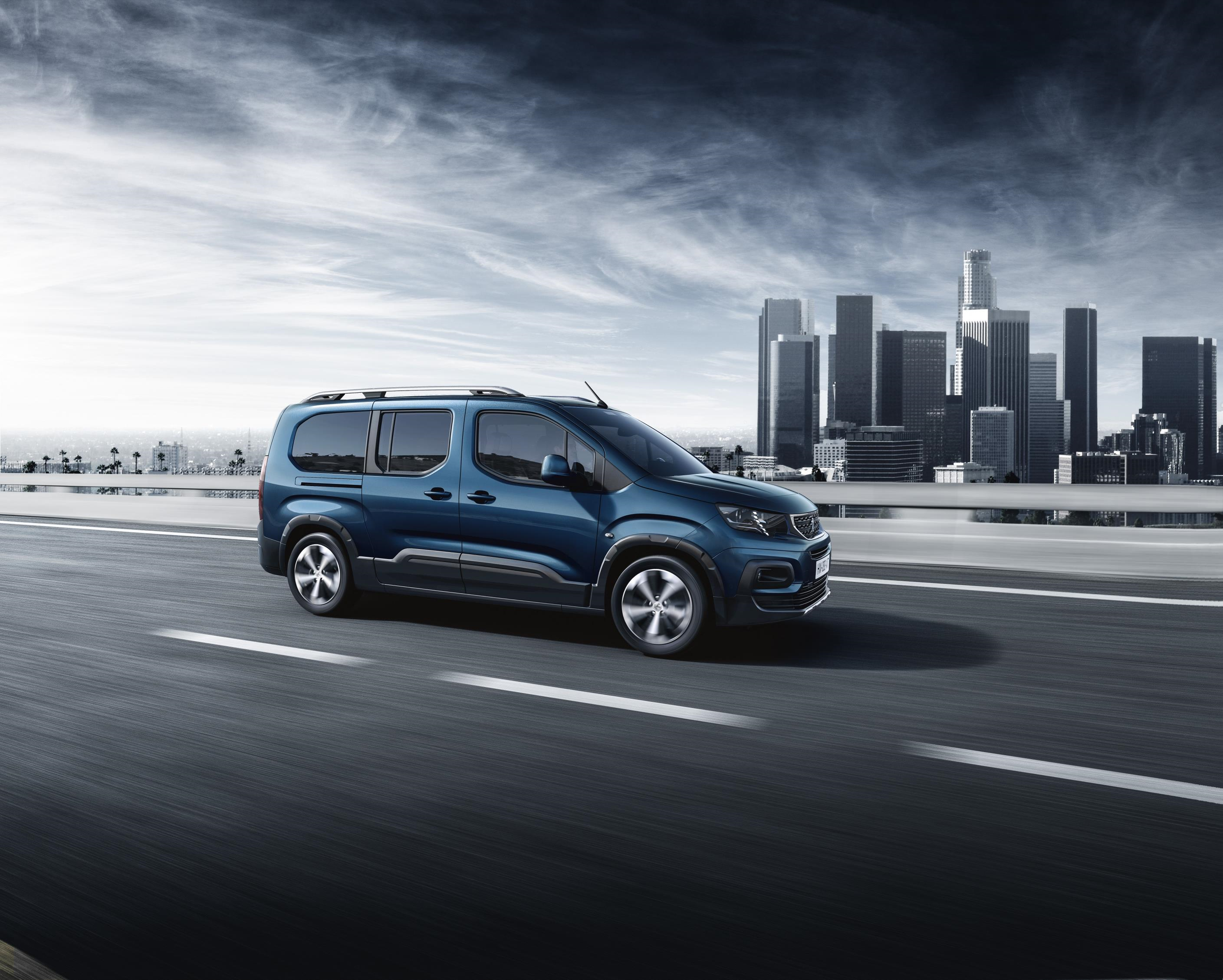 Thanks to its underpinnings belonging to the 308 hatchback of the period, it always had been more car than light utility but, with over 3,000 litres of load space, once its rear seats had been folded forwards, its practical applications to countless small businesses, hobbyists, pet owners and outdoorsy types became abundantly clear. I utterly adored it. It offered roof storage, within the cabin, using a drop-down bin at the rear, an interior roof section that ran from front to rear down the midline of the vehicle containing storage trays and an above-windscreen tray. It was the ultimate expression of automotive practicality and the latest iteration, the Rifter, takes that established model and enhances it much-deservedly with a plethora of up-market details that whisks the estate car into affordable SUV territory.
The first aspect to focus on is that none of the Tepee's practicality has been squandered. There are still the same interior roof panels and innumerable slots, nooks and crannies into which personal possessions can be stashed, as well as the useful privacy storage provided by below floor bins that both childrens' toys and your 35mm camera will appreciate. However, some material improvements have been introduced, instead of the former sharp-edged plastics that are both less costly to produce and notionally more applicable to a workman's van, the trim has taken a massive upwards leap in detail quality.
Above occupants' heads, instead of a series of small glazed panels, a more enveloping, panoramic roof section floods the interior with light. There is heaps of headroom (a feature for which a lot of French cars were once admired) and those storage slots are now segmented and better resolved, to stop items from sliding, or falling out on the move, especially from the area above the windscreen.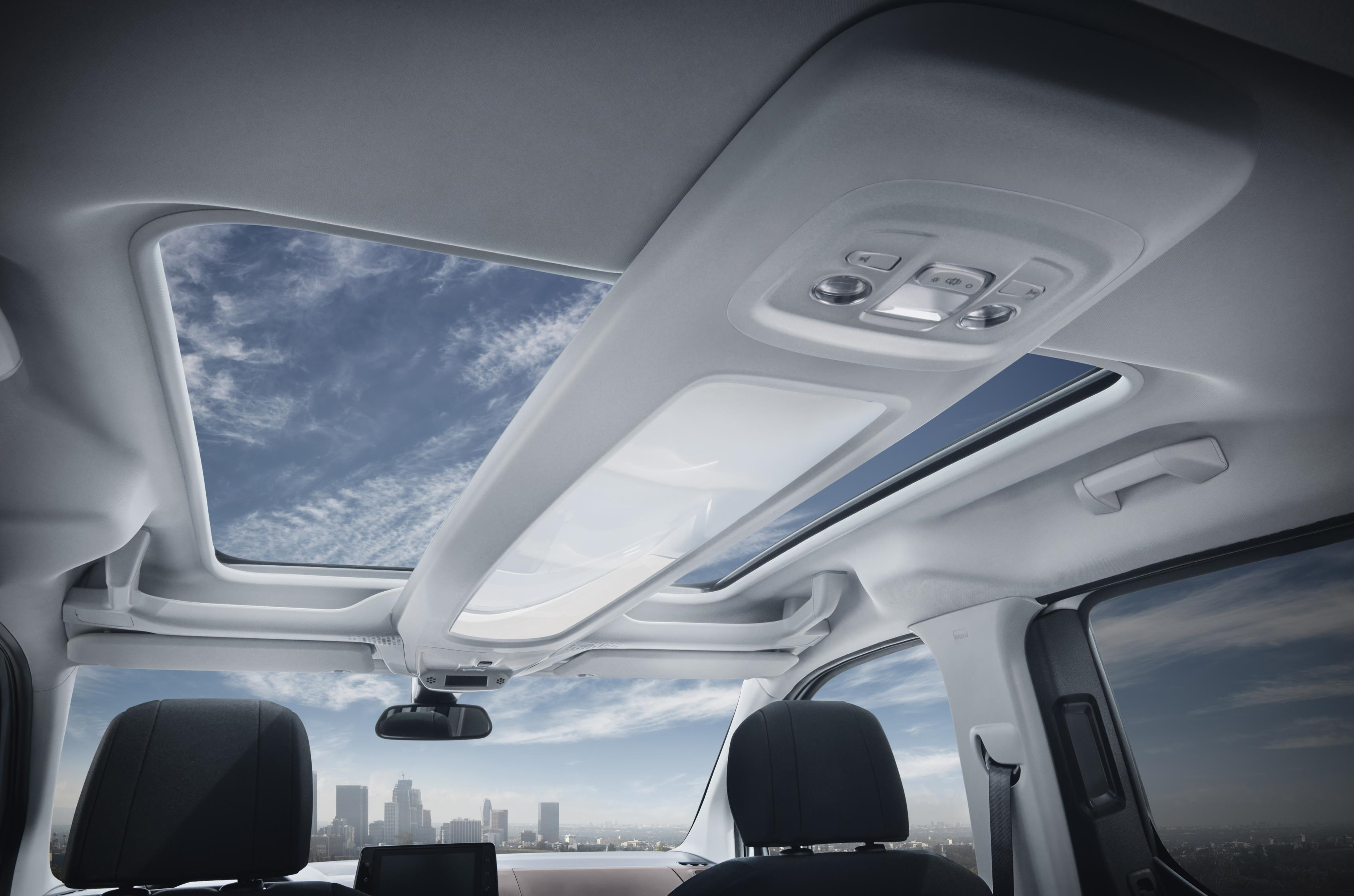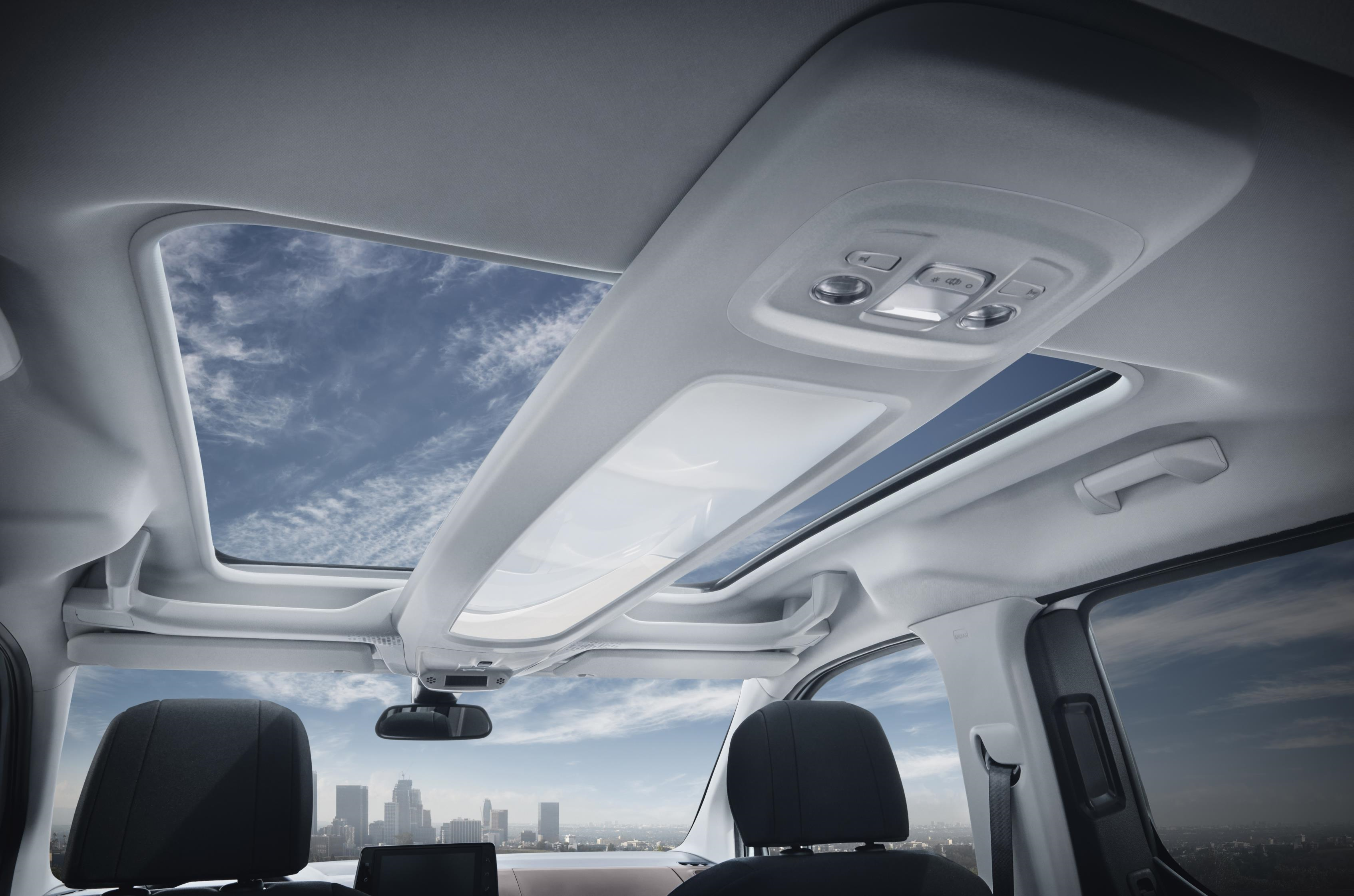 While the original Tepee was 'wipe-clean' practical, the dashboard of the Rifter not only incorporates Peugeot's 'i-cockpit' design remit (of which I am not a proponent) but also factors-in a choice of interior colours between tobacco and grey that complement the vastly improved seat upholstery. Naturally, there are chrome-plated highlights, as with other Peugeot models, but they are tasteful and add a sense of dynamism to the interior décor. The low-mounted but chunkily leather-wrapped steering wheel is small in diameter, which enhances the overall wieldiness of the Rifter. The instrument panel, now using similar dials to those used in some other Peugeot family cars, looks both classy and elegant.
The centre console is massively improved, with roller-sliding tops to conceal contents of the deep and accommodating bins, while the upper section contains the gear selector, whether for the slick 6-speed manual, or the optional 8-speed automatic transmission, which operates using a rotary dial. In the centre of the dash is an 8.0-inch touchscreen that accesses the on-board computer, stereo system, reversing camera and the latest sat-nav. PSA has carried out a number of technological changes that make it more reactive then before. The overall appeal is biased markedly towards luxury car rather than light van.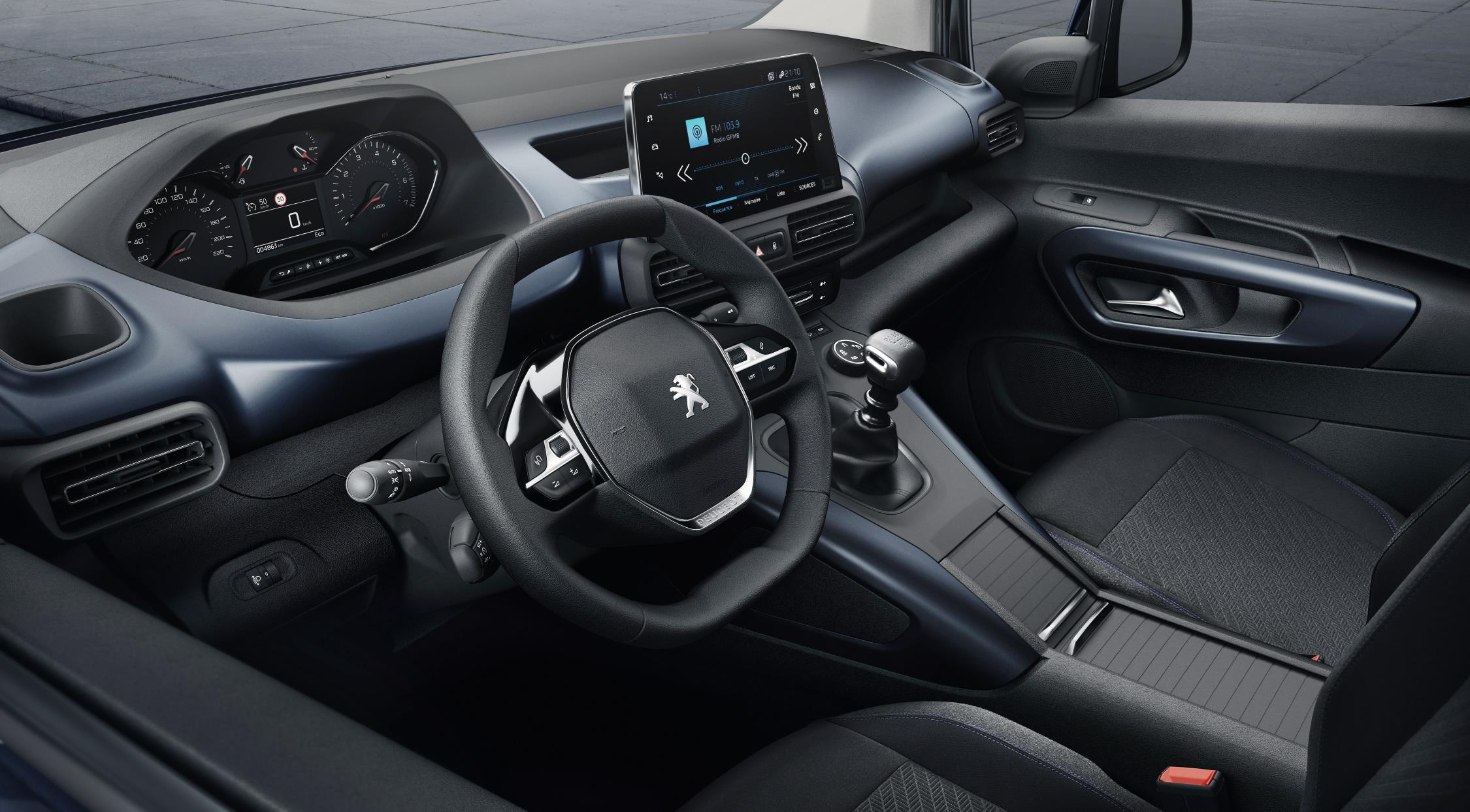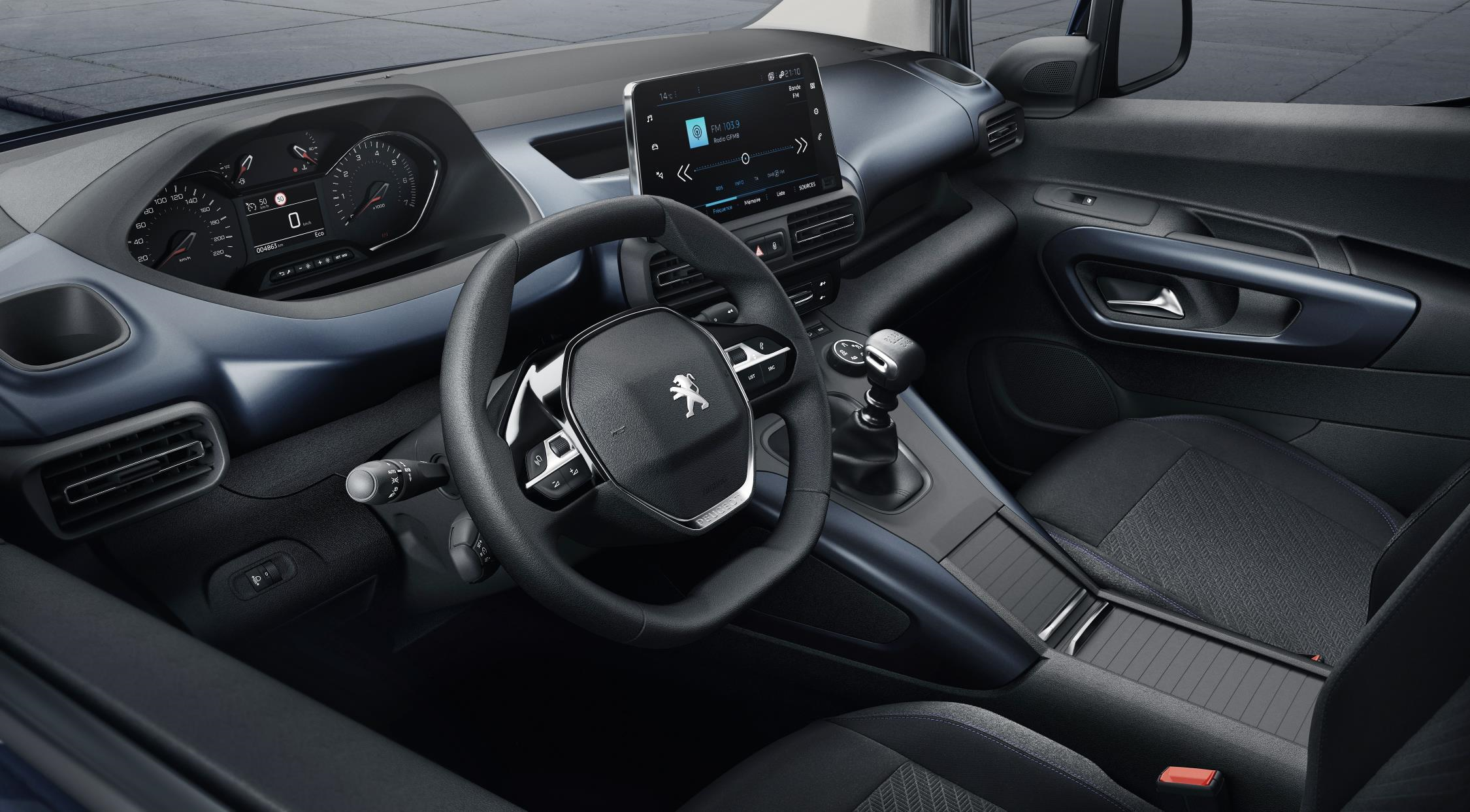 Outside, the car is largely familiar, at least the window area is. The wheel-arches have been reshaped subtly and now feature more prominent cladding that extends into the side rubbing strip, which combines to give the car a more rugged appearance better suited to tackling the occasional rough road…even though the Rifter is unlikely to ever whiff a gravel track, or a plush meadow. Below both front and rear bumpers, an aluminium-coloured shield supplements the crossover appeal, while the front radiator grille and lamps borrow the Peugeot-family style of the 3008 and 5008 models. It is much more aggressive than before and seems to suit its broader potential.
Powering the Rifter is a choice of 1.2-litre, three-cylinder, 110bhp turbo-petrol, or the latest 1.5-litre, 130bhp turbo-diesel units. Both provide spirited performance, although the diesel is by far the punchier, despite the higher tax levies. If you are contemplating any light mud-plugging, there is no 4×4 system available, although PSA's optional Advanced Grip Control, complete with chunkier tyres will provide a modicum of programmable off-road traction. It is a quite ingenious, electrically-managed system and more capable than most first-time users will believe it to be.
Both five and seven-seat versions are available (the latter not until 2019, which uses a slightly lengthened chassis). Storage space below the rear parcel shelf is given as a massive 775-litres and there is an additional 186-litres of refrigerated stowage space. However, with seats folded/removed very cassette-like into the floor, a seriously useful up-to-4,000-litres of load space is made available.
Live with the surprising practicality of the side-sliding rear passenger doors, because there is no larger estate car on sale in the UK and rear seat occupants benefit from very dignified access and egress, without denting nearby vehicles. The Rifter is great fun to drive and is not only sturdy but also very well built and exceptionally refined in its new guise. It is a car that will fit with many different lifestyles, as well as business demands, while remaining eminently affordable.