After 33 years and five generations, the latest compact model from Spain is a confident enough newcomer to set the brand in stone, suggests Iain Robertson, which will be satisfying for customers and carmaker alike but beware of the ackers.
Volkswagen Group is the largest automotive organisation on the planet. It owes its existence to the enterprise of a WW2 British Army major, who perceived that a bomb-riddled Wolfsburg would have no chance of survival, unless its remaining inhabitants returned to work, producing motor vehicles. Major Ivan Hirst, who passed away in 2000, is honoured in the German town by a street named after him. Without his efforts, VW Group would probably not exist.
Over the years since Heinrich Nordhoff was appointed by the British authorities to become Volkswagen's first Managing Director, in 1948, the company has grown consistently and developed a multi-brand profile that is the envy of the automotive scene. It encompasses Audi, Skoda, Seat, Bentley, Bugatti, Porsche, Lamborghini and its own model lines, although Ducati adds two-wheels to its portfolio, while the commercial vehicle arms incorporate MAN, Scania and its own-badged vehicles.
Seat, which used to be an acronym for Sociedad Espanola de Automoviles de Turismo, a Spanish car company established in 1950 but not without considerable help from Fiat, became a wholly-owned part of VW Group in 1986, in the post-President Franco period, during which the first Ibiza model was launched (1984). It was a strange amalgam of Fiat and VW parts and an oft-denied relationship with Porsche Engineering for its power units.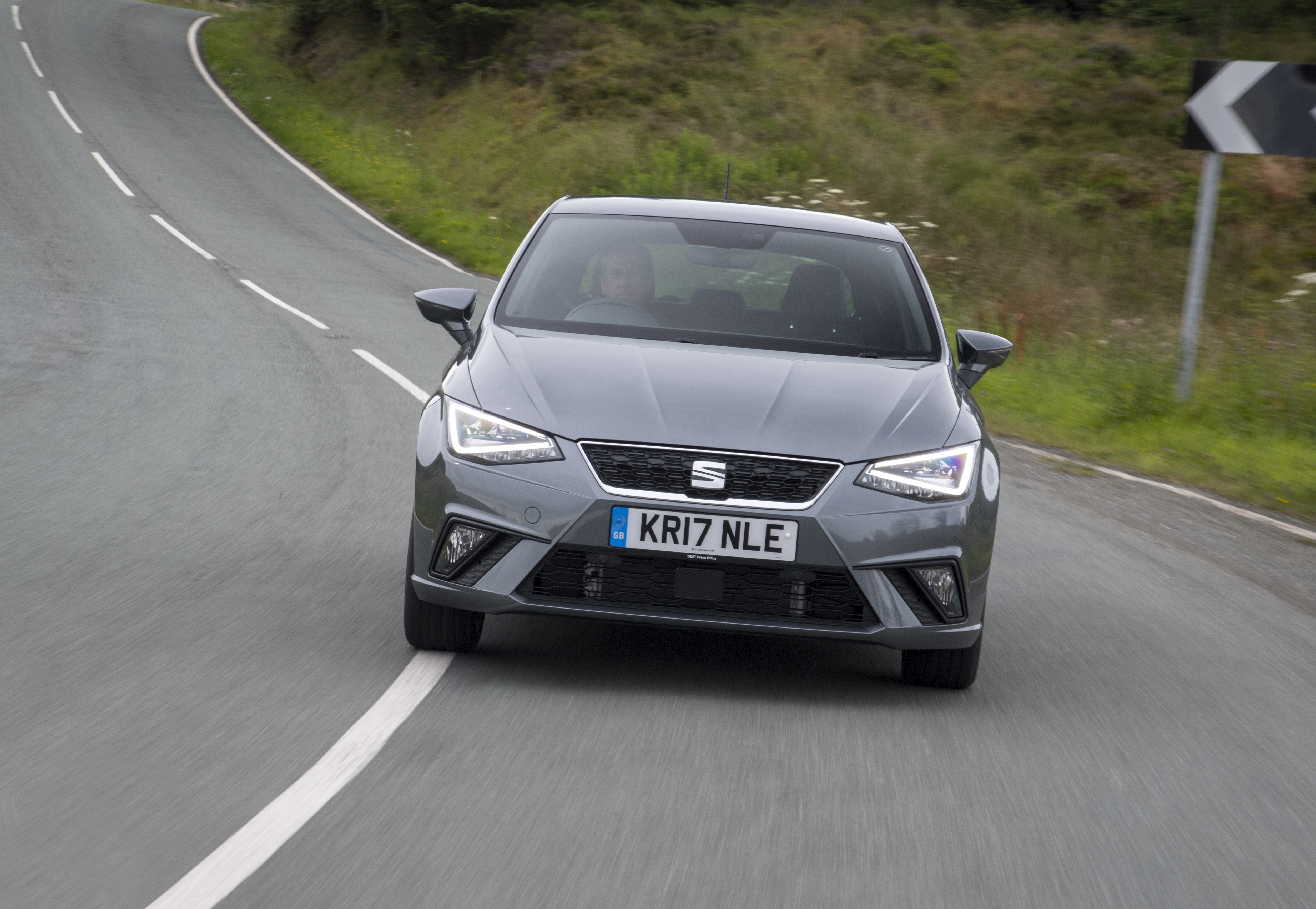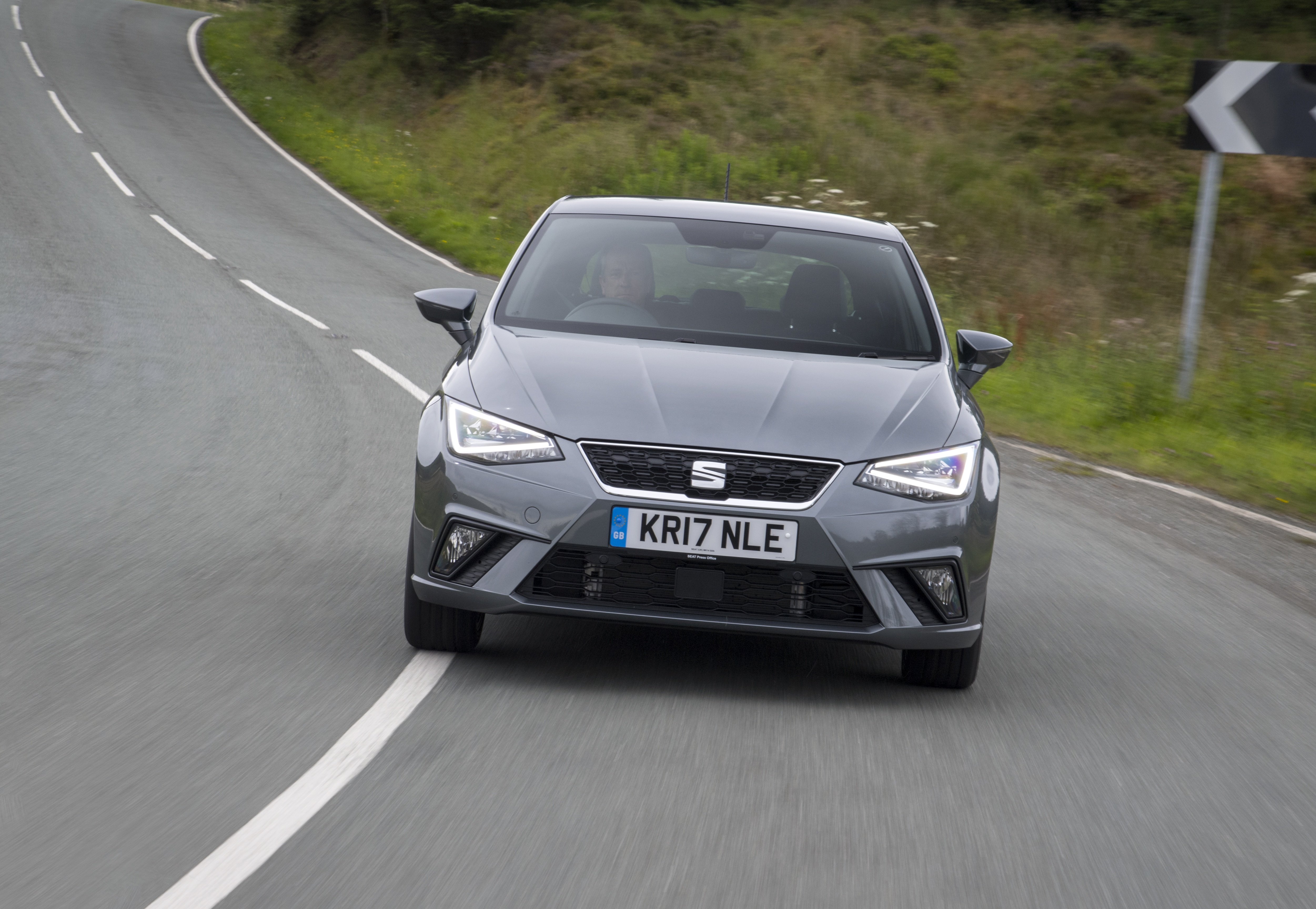 Since then, it has enjoyed little sparks of genius across its four generations in both design and performance terms of several of its models but a lacklustre attempt to marry it to Audi and create a sporting wing of VW's core brands proved largely feckless. Promoting a cliché-riven sunshine branding exercise produced some results but not enough to quell rumours on at least two separate occasions of VW Group (one just a few years ago) wanting to sell it to the highest bidder. Resultant periods of uncertainty did create dips in sales but, thanks to a revitalised sense of purpose and some judicious management, Seat has been proving its viability and its latest products reflect a strong styling case and packaging that customers appreciate. Apart from anything else, Seat provides a convenient alternative to Skoda, or even the costlier Audi and VW models.
The Ibiza has sold over 5.4m examples since 1984, which underscores its importance as a brand pillar, a role now shared with the outstanding Leon line-up and the more recent and highly popular Ateca SUV. In its latest iteration, it is the first of the brands to use the Group's MQB AO platform and is built at the Martorell factory, located just north of Barcelona. The new Ibiza's styling shows direct links to both of its sister cars, in the process closing a styling circle that allows the company to move on, probably in a fresh direction, for its future models.
Visually, it is a genuine treat, possessing crisp lines and sculpted flanks that afford it a zestier character that is probably the model's best-balanced outline ever. Its interior space has been enlarged, as a result of increased width and a greater wheelbase, although the car is slightly shorter and lower, and it feels far less cramped than its predecessor, while boasting a decent 355-litres of boot capacity.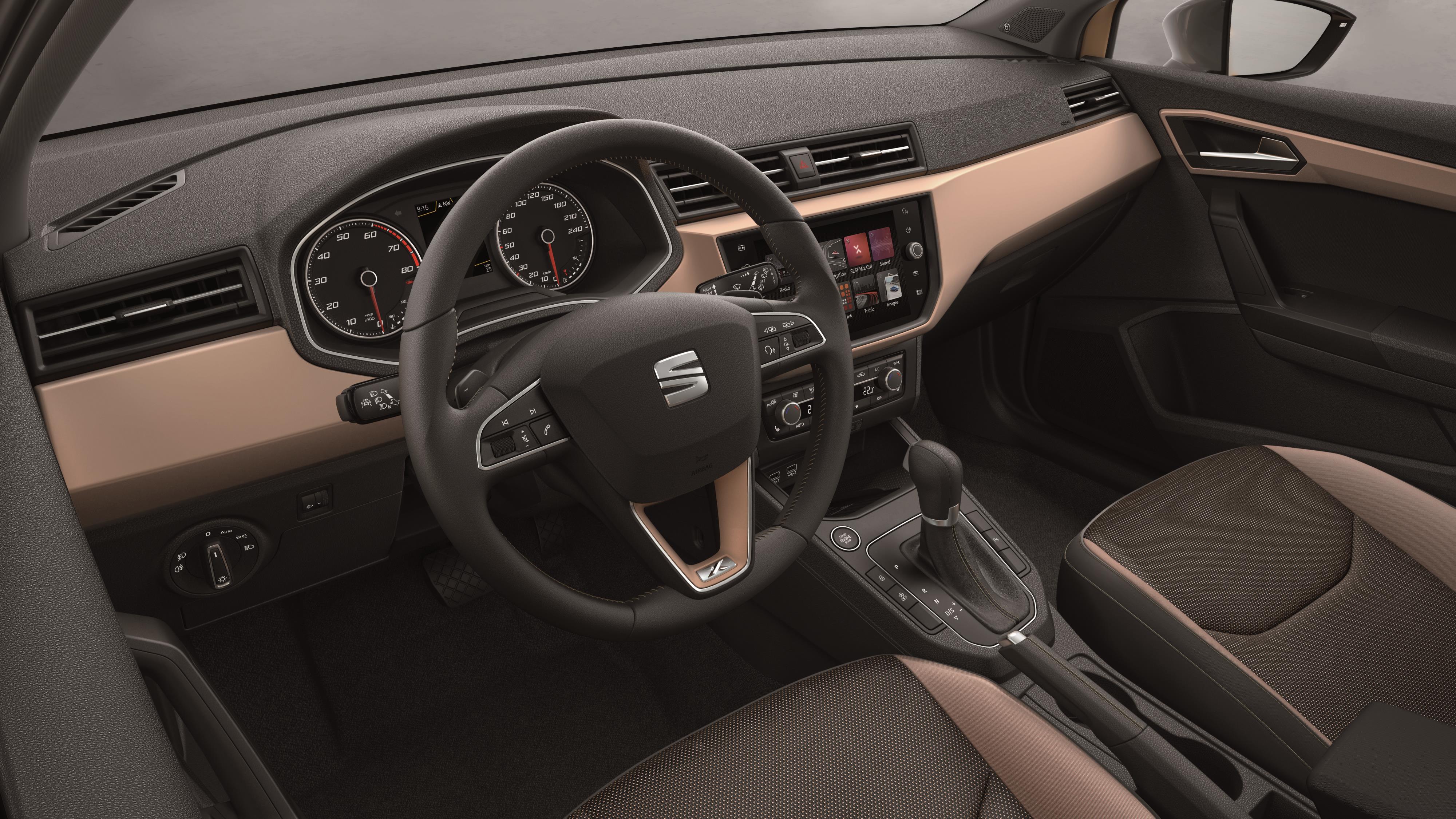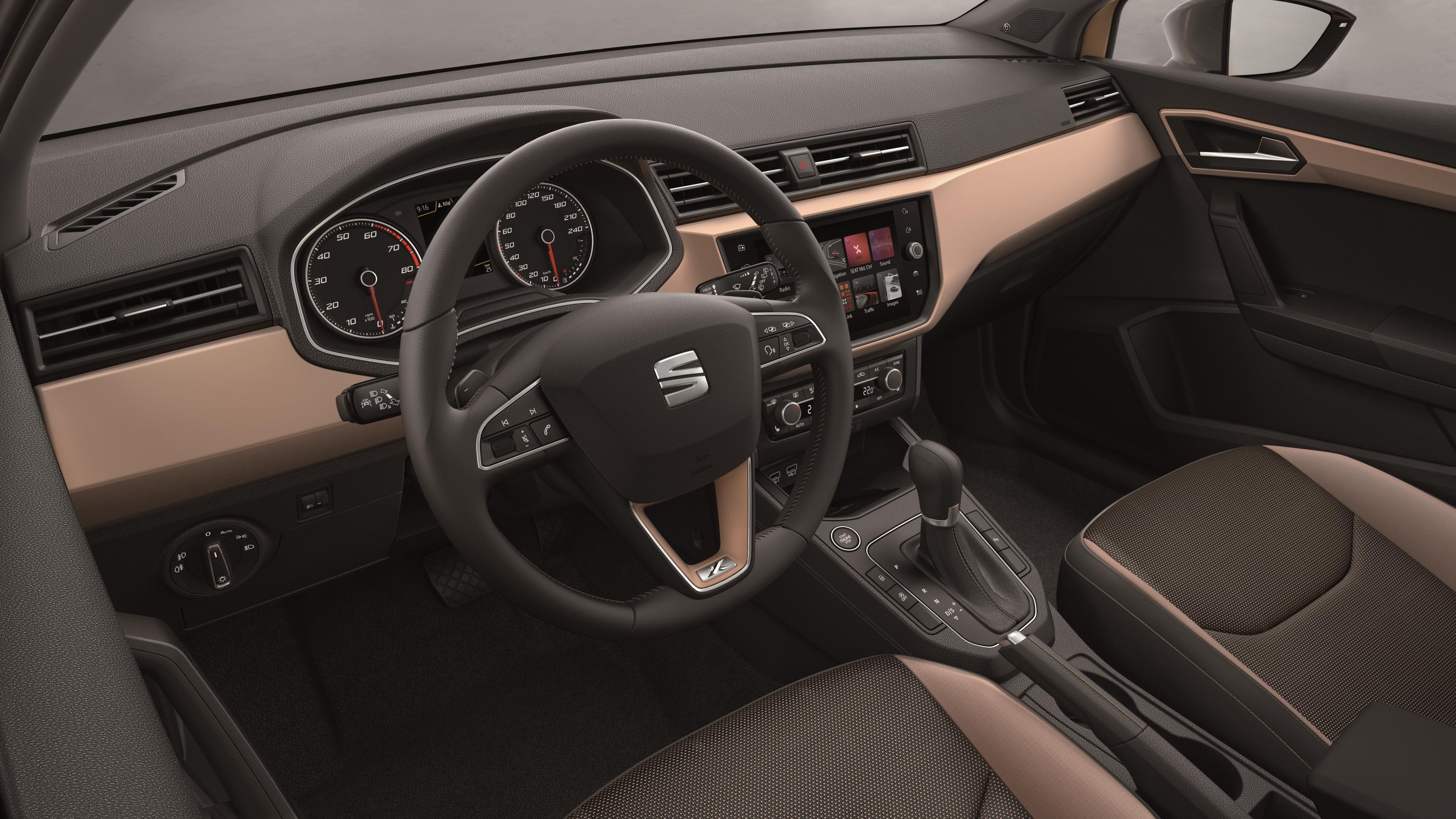 Its interior accoutrements are vastly improved, with comfortably supportive new seats from entry-level S, to SE, FR and an all-new XCellence trim level at the top of the tree. There is no word yet of a Cupra alternative but Seat does not want to hand out all of its presents at this early stage of model development…you can guess logically that one will unveiled fairly soon, as will an Ibiza-based SUV. Naturally, connectivity at the most advanced levels presently available is a vital part of the remit but most impressive is the marked leap in overall quality, even though the dashboard loses its 'soft-touch' appeal. If this is an example of corner-cutting, I am not so sure that I approve wholly.
As the test drive on the roads of North Wales proved beyond any doubt, the mix of fine dynamics and remarkable refinement underscore the value of the new platform and are intensely driver pleasing. The initial engine line-up is all based on the Group's effective and normally-aspirated 1.0-litre 'triple', in 72bhp standard form. By tacking a turbocharger onto the installation, both 92bhp and 112bhp versions are produced, the latter being the preserve of the sportier FR version, which will also gain a 6-speed twin-clutch, automated transmission, as an alternative to a 6-speed manual.
I was able to drive only the SE and XCellence trim versions using the mid-range motor for this initial driving experience, as they will be the undoubted best-sellers. A 1.5-litre turbocharged, four-cylinder unit will be available later in the year, sharing its 147bhp output with the larger VW Golf, which should provide decent additional urge in the lighter Ibiza. Still, with less than 100bhp on-tap, I was surprised at the overall efficacy of the 1.0-litre engine, which is both exceptionally quiet, vibration-free and moderately punchy. It emits 106g/km CO2, drives through a manual 5-speed gearbox, delivers up to 60mpg and will crack 10.6 seconds for the 0-60mph benchmark, before topping out at around 114mph.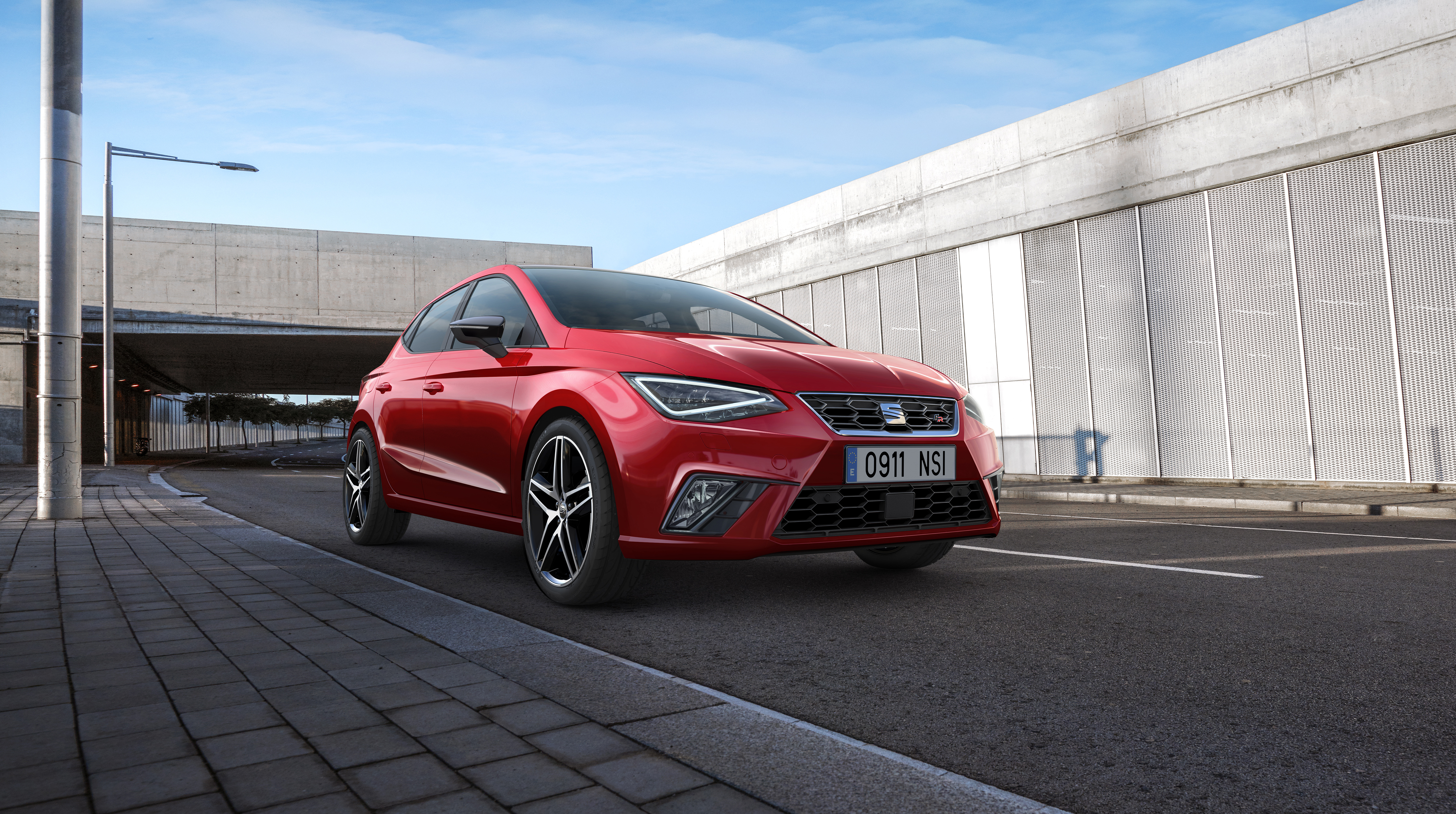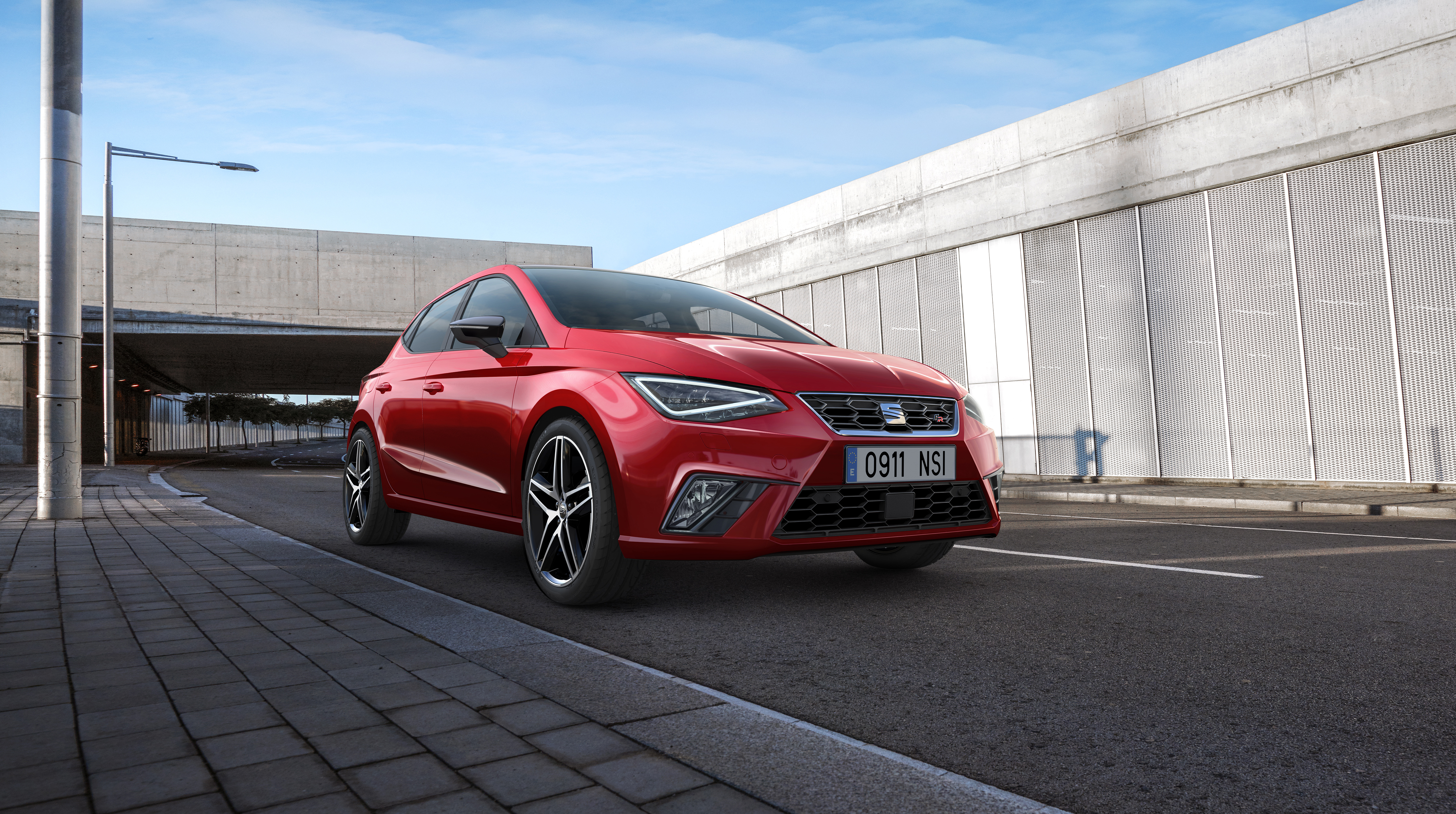 Singularly undemanding of the driver, thanks to a decent slug of bottom-end torque, cross-country progress can be surprisingly brisk, helped by finely honed handling, lovely steering and highly effective brakes. The car exhibits a small amount of body roll, when pedalled quickly through bends but even off-camber and rough surfaces do not deflect it from the driver-selected line and it rides comfortably, lacking the sometimes nuggety and annoying quality of some of its rivals.
The primary difference between SE and XCellence models lies in trim quality, with grey cloth being swapped for Alcantara and faux hide in the higher-spec model, plus a more accented dashboard design, which changes from matt finish to glossy for the plank of body-coloured plastic that forms part of the personalisation process. Of course, standard equipment levels also increase further up the range to justify the increase in invoice bottom-line. However, I was slightly shocked to discover that the XCellence model I drove back to where my car was stored was price-tagged at a scary £19,050.
This is an horrendous price for a 1.0-litre compact hatchback, which compares with my personal Suzuki Baleno, which is better-equipped, roomier, more potent, significantly faster and more frugal, while saving almost £4,500 in the process. Recently, I reported that Skoda had shed its 'value brand' tag and I can confirm that, regardless of the Ibiza range starting at a modest £13,130, Seat has also contracted the VW disease of whacking-up its list prices. Suzuki may lack the detail excellence of the Seat but, in the runabout class, it can declare fairly that it is the value leader. Seat needs to ponder more carefully on its place in the market.
Needless to say, the usual rash of safety addenda features on every model, including hill-holder, auto-lighting, distance cruise control, stability control, antilock brakes and a cluster of airbags. Dependent on model, you can opt for a Beats-branded sound system and large-screen sat-nav from an enormous list of options.
Seat is growing up quite nicely. The new, fifth generation Ibiza is something of a star turn in its line-up. Of course, keen monthly rental payments will warrant its turnover in a fairly busy market segment and there is a wealth of existing Ibiza customers that will love to swap up to the latest version. A logic exists to its price and trim ladder and VW's strong underpinnings will guarantee it a durable existence, notably in the company car scene. However, the higher-end models run the risk of being over-priced and that is a status that Seat ought to avoid at all costs.