Small and niche-occupying that it may be in the UK new car market, highlights Iain Robertson, Suzuki Cars still sells well in excess of 40,000 units annually and the new Sport is set to expand its footing with a simply stunning overall performance.
We live in an era that is exemplified by extraordinary levels of bullying, sexual proclivity and defensive apologia that is sickeningly all too prevalent. We are controlled by politicians, bankers and police, too low percentages of which are above and beyond reproach. Our education, health and defence are all second-rate services that turn us into laughing stock in the eyes of beholders.
Resistance to change, or to avoid adoption of the 'next best thing', tends to be wrapped uncomfortably in the sackcloth and ashes of administrative penance. Moving on, because 'somebody' says we must, often warps memories and makes us forgetful. Some of the finest traditions can be lost at the stroke of a governmental pen, or because another vested interest takes precedence.
To those of us, who have lived long enough to care, a change-for-change's-sake environment can prove to be most dizzyingly discombobulating. Worse still are the effects it can have on the younger generations, because they will never know, or care about, how much better things used to be, or how levels of engagement and involvement might improve their lives actively.
Driving the latest Suzuki Swift Sport can be upsetting initially, because it is an automotive disrupter (albeit lacking the arrogance of Tesla), a compact hatchback that reignites aspects of technology that were once vital and now demands a gentle relearning exercise to appreciate its innate strengths. It is a new car that harks back to better times. Yet, it plays a dichotic game, in that it embodies all that is new and demanded by internationalism, while dealing a hand of traditionalism, to which a younger generation finds hard, if not impossible, to acclimatise. Little wonder that some of the early reports on the car that have appeared in the 'glossies', having been sampled by 'children' lacking essential knowledge and experience, have been hyper-critical and injudiciously comparative.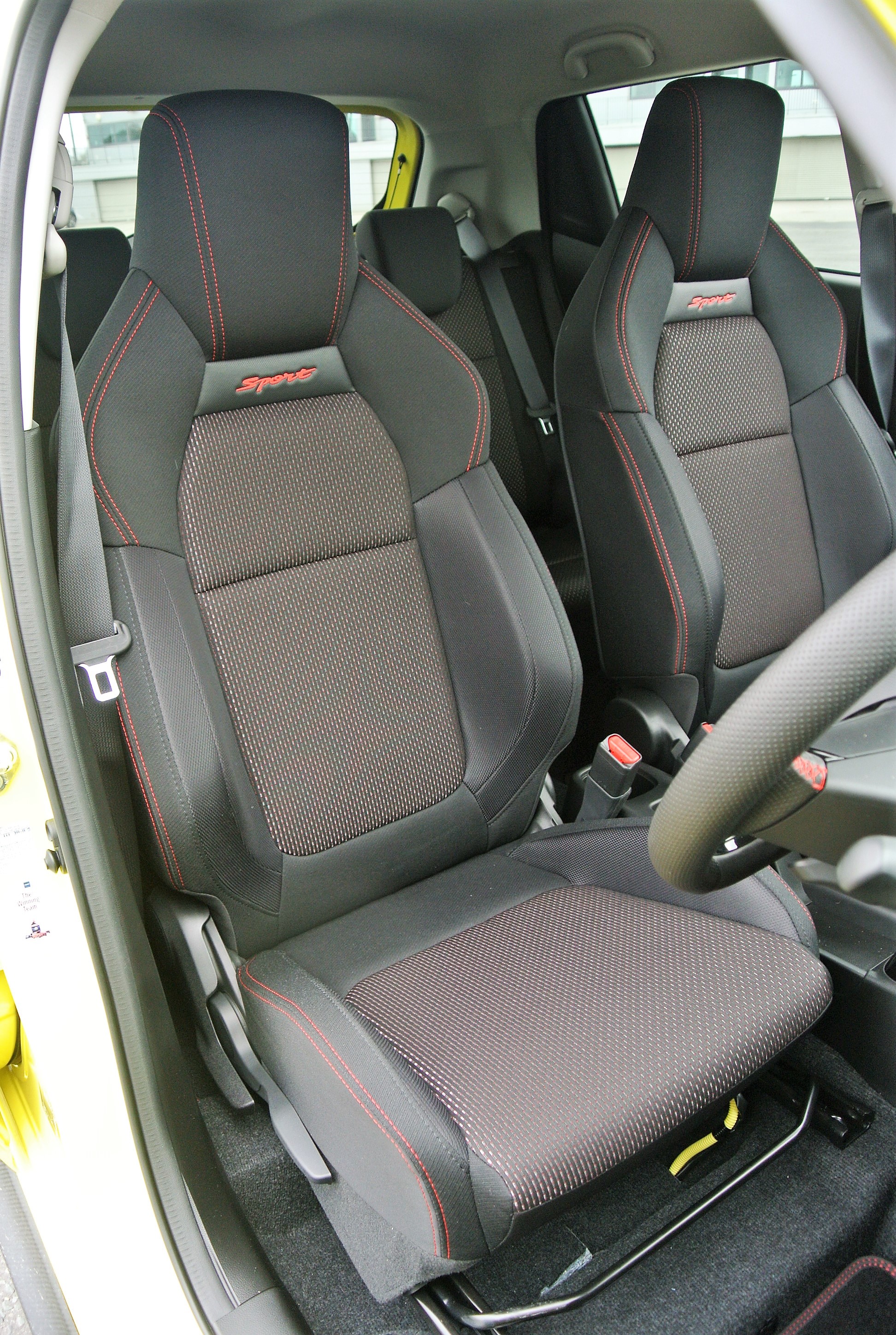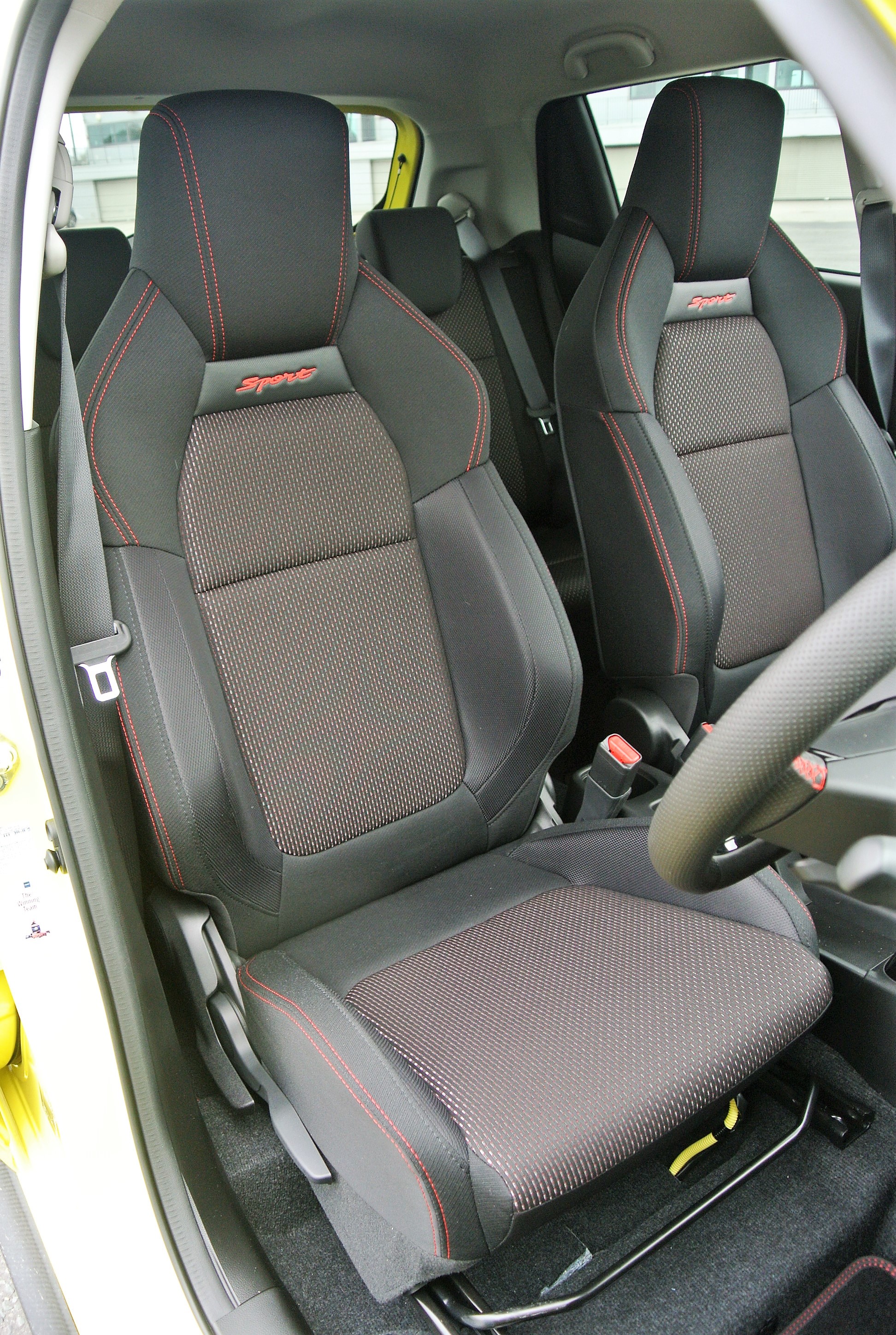 Within minutes of settling into the Sport's accommodating and tremendously supportive driver's seat, I could feel a level of mechanical connectivity that is missing from 99.9% of the rest of the automotive population. The driving position is perfect. As a member of the automotive commentating cadre, I remember how we used to talk of 'seat-of-the-pants' experiences that have now been tempered, made benign, or erased comprehensively, by a succession of motoring law administrators, who do not wish to promote the involvement and enjoyment of automotive freedom. They desire 'autonomy' and 'driverless cars', which might have a beneficial impact on their fatality statistics.
Yet, Suzuki has engineered natural levels of tactility into its new car's on-road poise and balance. Steering that is so connected it demands re-gauging by the driver. Suspension that works so effectively that anticipated compromise is replaced by compliance and competence. Brakes that allow controlled retardation, without the numbness introduced by antilock technology. A six-speed manual gearbox that flicks effortlessly but positively between impeccably judged close ratios. The Swift Sport is alive and is as reactive as its 'radioactive' paint finish (five more subtle shades are available).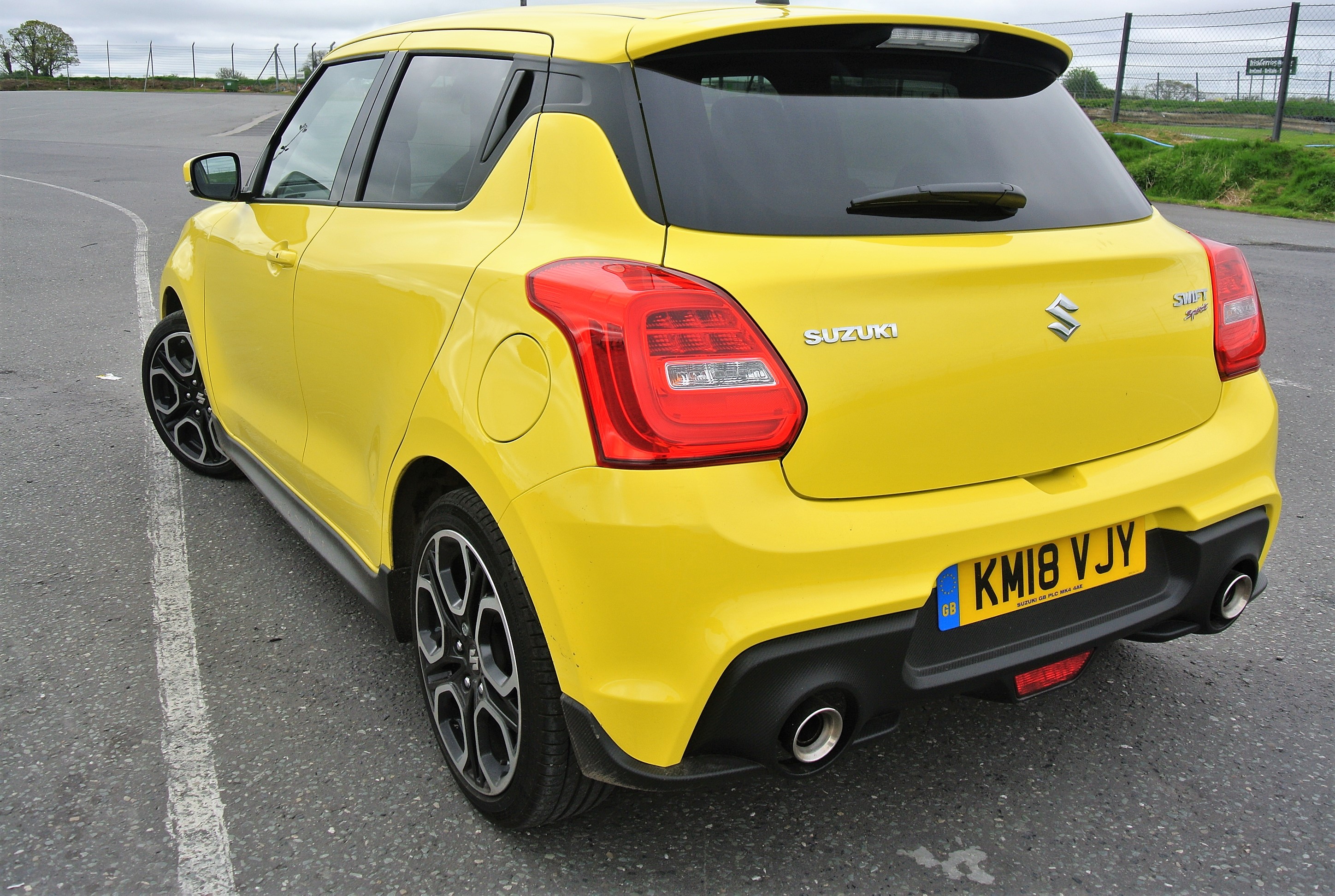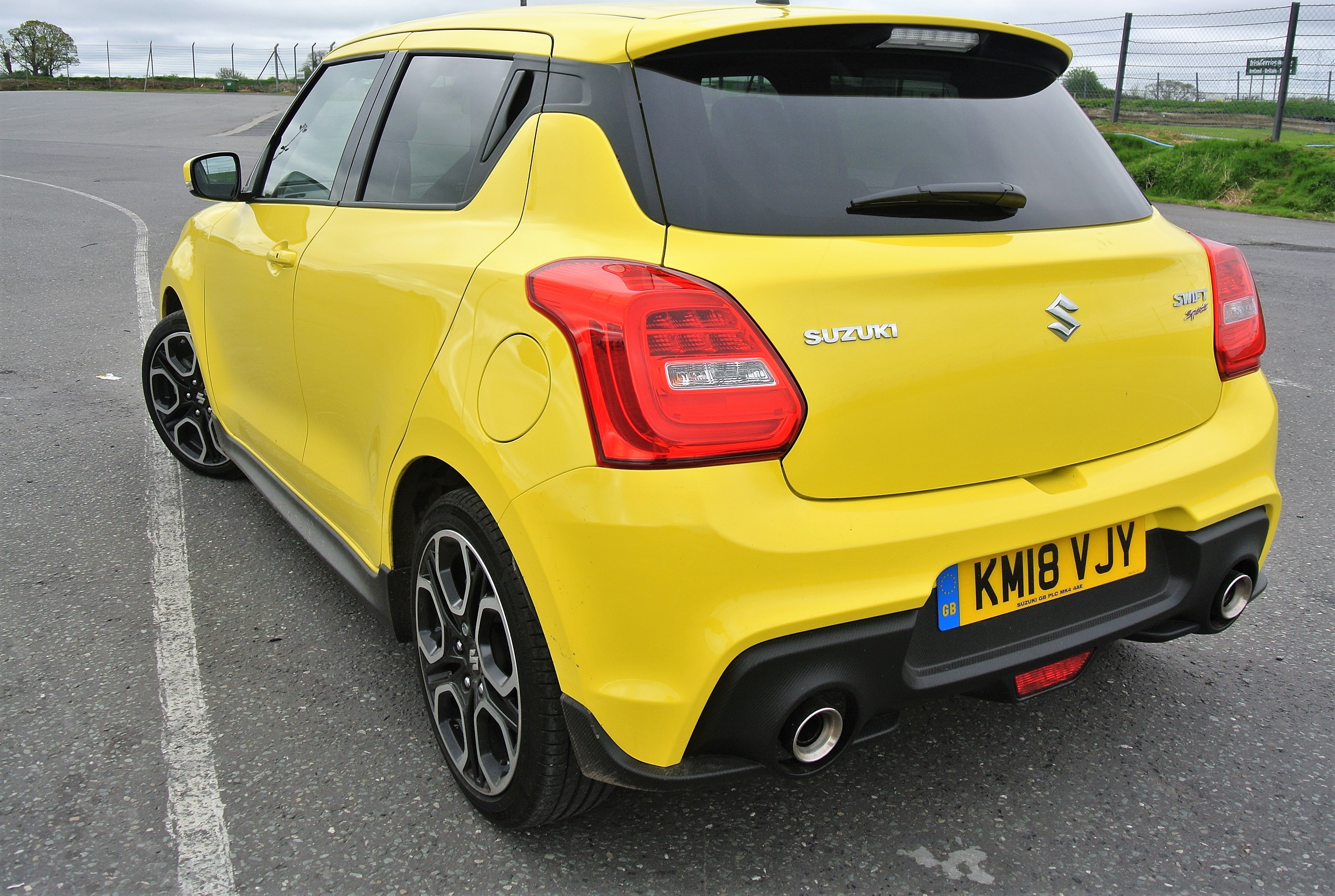 Powered by the same petrol engine that turns the Vitara crossover model into, as I will extol merrily, the ultimate on and off-road machine, it displaces a mere 1.4-litres but develops a wholesome 137bhp and a more practical 170lbs ft of torque. The result is a deep trough of accessible performance that is aided by the light but sturdy all-in kerbweight of just 975kgs. Put into perspective, it enables a (timed roughly) 0-60mph blast in a mere 7.6s, with a posted top speed of 130mph (I have witnessed an indicated 142mph). Yet, possessing a rigid chassis competence, allied to the reasonable grip potential of 195/45×17 Continental tyres, the Swift Sport is compact enough to make twisty lane progress no less than prodigious but never less than involving.
However, despite our test driving route taking in the infamous and spectacular Sally Gap tarmac rally stage in Ireland's Wicklow Mountains, the fuel consumption meter only reduced from its normal road return of around 50.4mpg to a still excellent 43.4mpg. The Sport delivers frugality that makes its potential rivals quake, all from a tiny 37-litres fuel tank that underscores the benefits of weight reduction, while emitting a mere 125g/km CO2. It is a compellingly low-tax package.
Fractionally longer than the donor Swift hatchback, the Sport features a slightly more aggressive bumper and air intake treatment both fore and aft. Carbon lookalike material (should it get damaged, it is less costly to repair/replace) clads the front 'splitter', side sills and rear venturi most tastefully, while the typical upper hatchback spoiler is of larger dimensions. Attractive, five-hole alloys in 17.0-inches diameter fill the wheel-arches. The sporty styling cues are present but are not overt.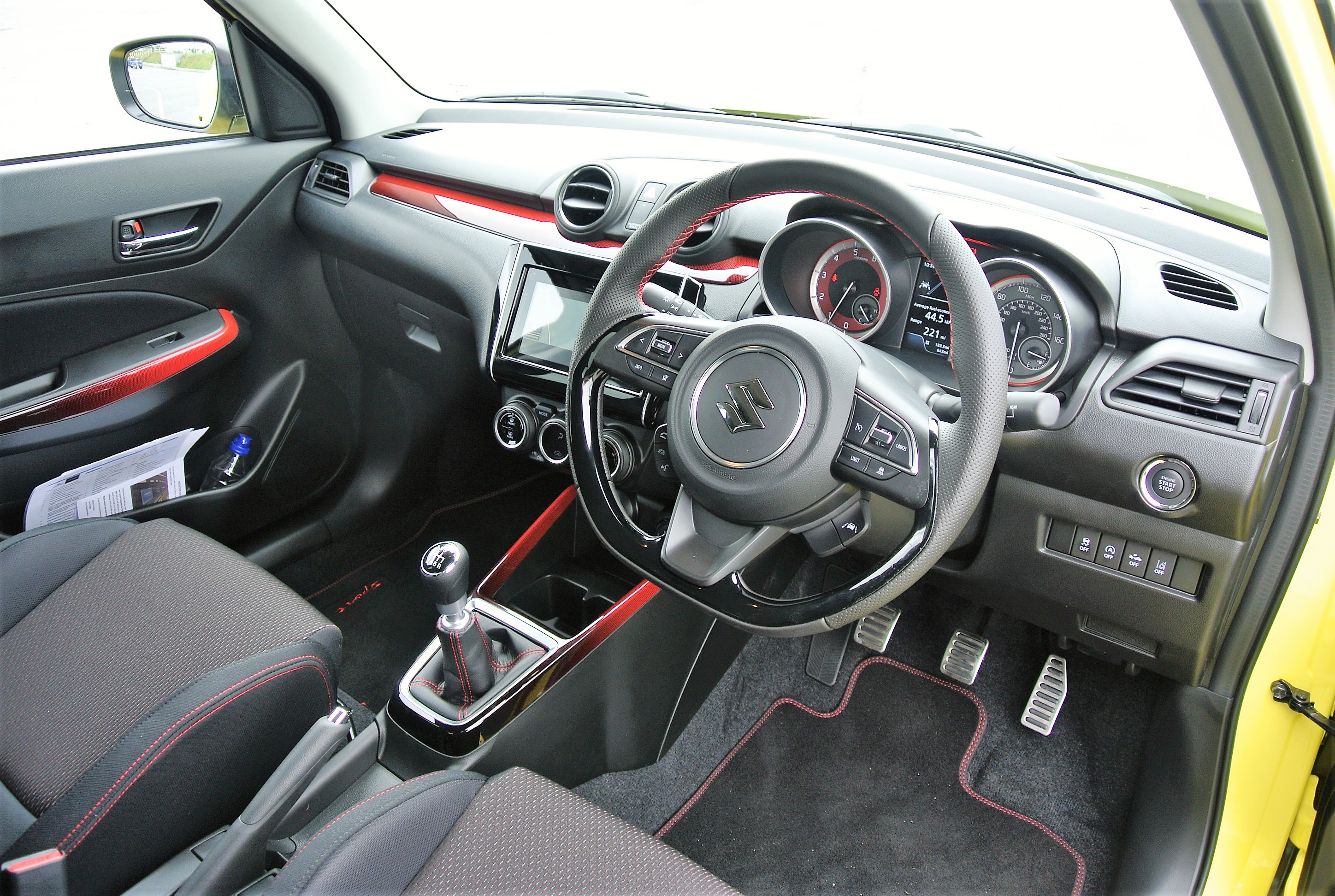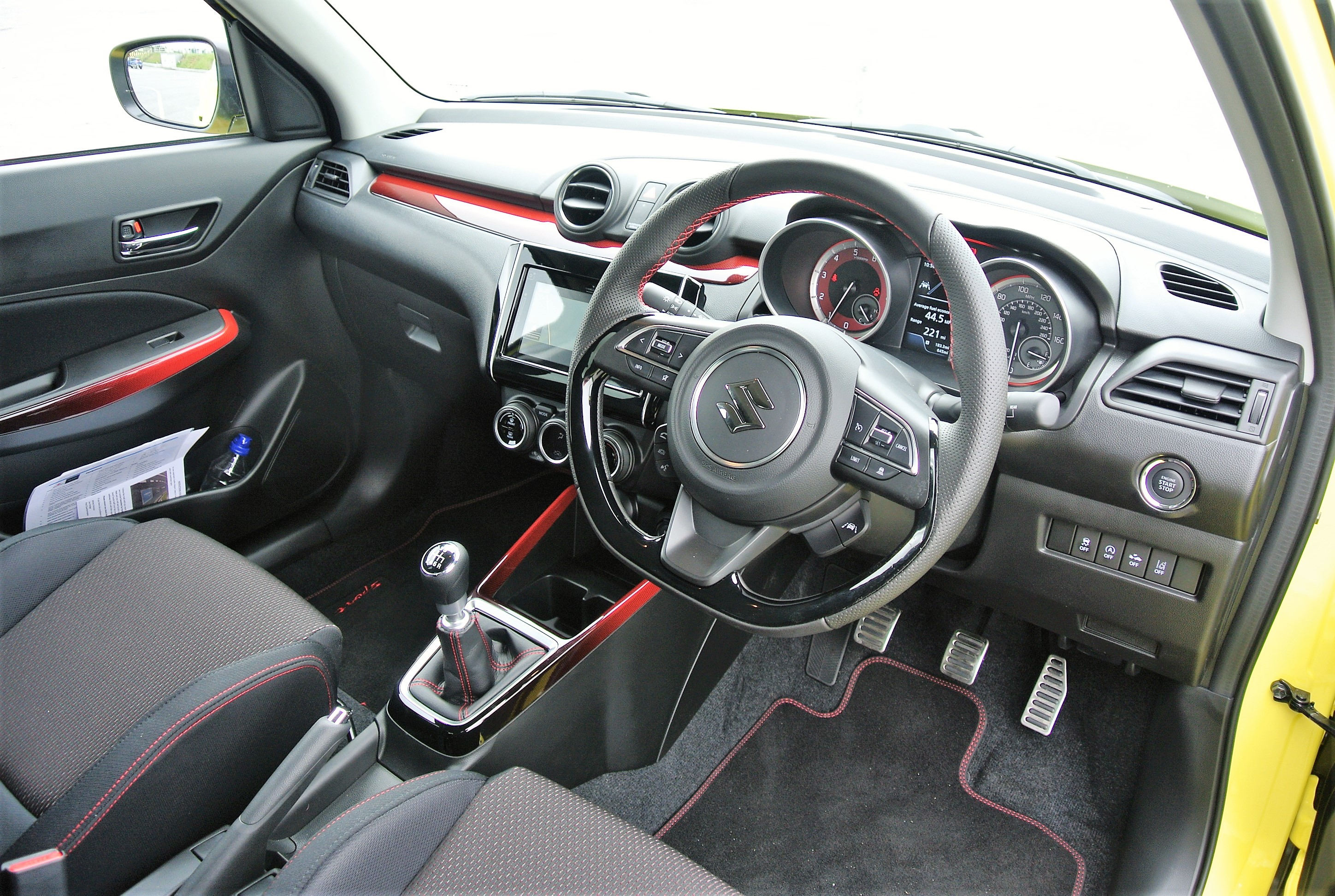 The interior is tastefully detailed, with subtle, cliché red stitching, graduated red-to-black trim highlights and a red rev-counter dial. I just wish that Suzuki would provide as standard, or even as extra-cost options, a rubber mat set for the base of the door pockets and the drinks-holders and storage slots, where sliding personal possessions create annoying graunch noises. Within its mere 3.89m length and 1.73m width, the cockpit is spacious and will carry up to four-point-five persons. The boot is modest at 265-litres capacity, which can be expanded by flipping the back seats forwards as usual, but it is roomy enough for most requirements.
What makes the Suzuki Swift Sport one of the most engaging cars of any size that I have driven in the past 40+ years is its inspirational driving quality. Put simply, it offers a handling and roadholding potential that places it second only to the legendarily memorable Lotus Elan M100 front-driven sportscar of the late-1980s; it is that good. Bump absorption is well-resolved and the two-way dampers resist bottoming-out even on the most unforgiving of road surfaces. There are no unruly tugs at the helm and body-roll is controlled, while the agility is phenomenal and the grip levels are outstanding.
However, it is the Sport's steering that is the revelation. While not as 'alive' exactly as that of a Porsche 911, the wheel writhes between the driver's fingertips, demanding a complete reassessment of what might be termed 'common steering practice' induced by modern electronic power-steering systems. It feels alien initially but familiarity allows its real character to be realised and appreciated. Man-handling the hide-wrapped steering wheel will result in a limited appreciation of its talents; finger-tipping is the only answer. I applaud Suzuki's engineers for reminding me what true dynamic response means, despite the customary plethora of driver aids and systems also fitted to the new model.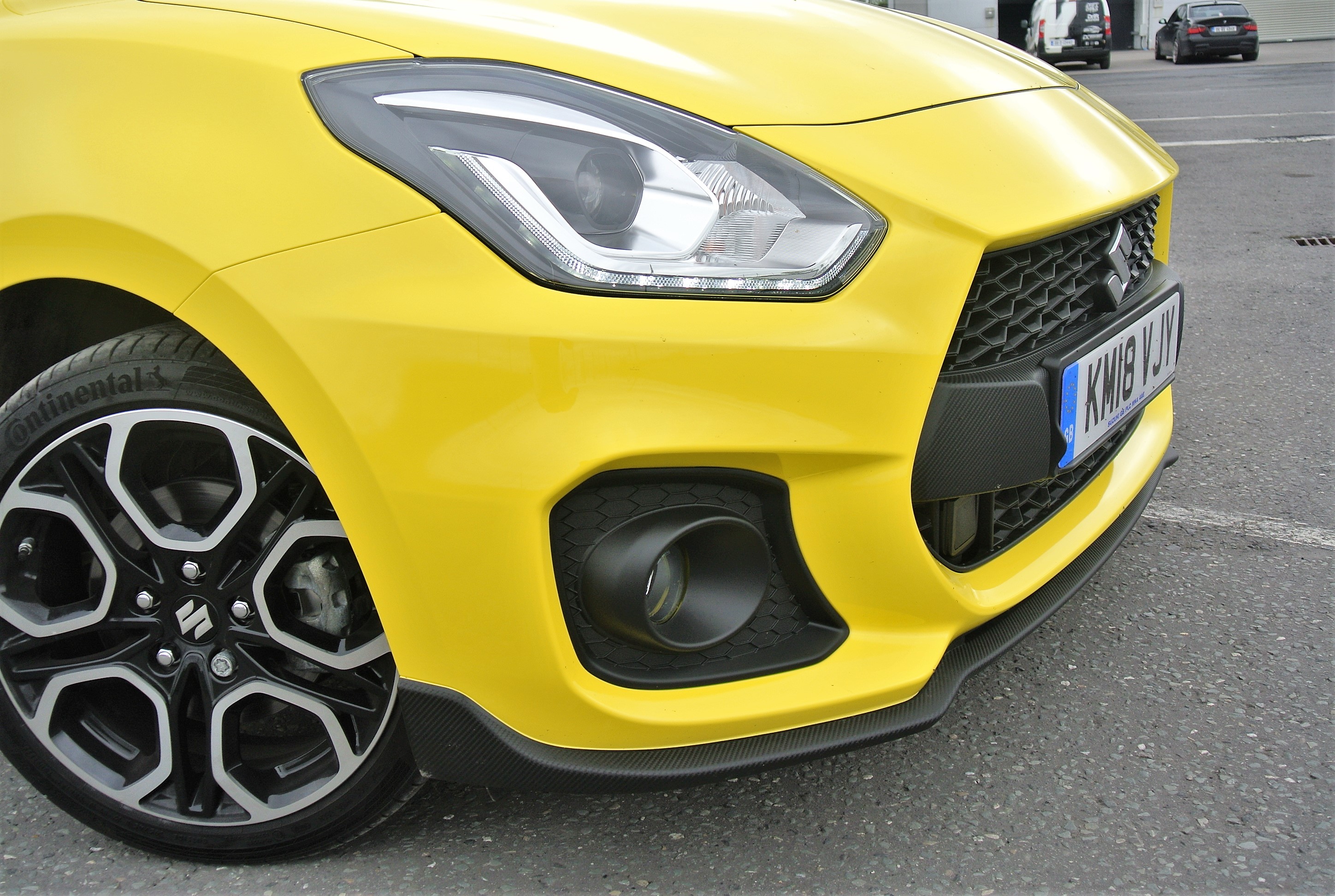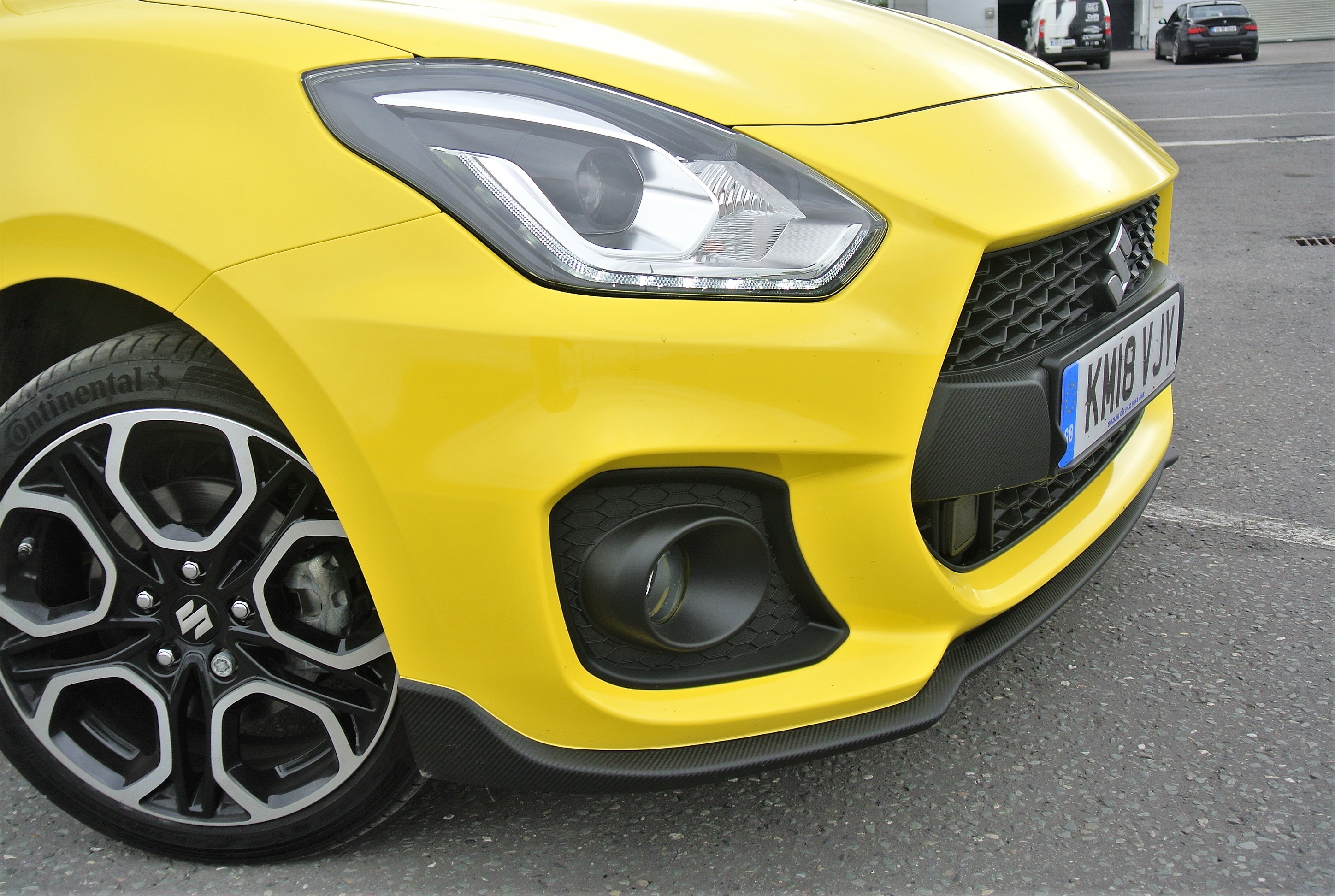 The car is not perfect. I would love more interior trim surface tactility, perhaps with the addition of soft-touch cladding, which would help to amortise the beefed-up price tag of £18,000. For a car that would sell like hotcakes at £16,500 and for which similar 'over-pricing' of the firm's S-Cross model proved damaging to its anticipated success, Suzuki needs to bolster its image somewhat better and be more circumspect on the pricing front. Fear of shadows (or competitors) is just not good enough.
However, it is a complete package, with no major options available, although I would love to drive an example with a 7-speed, paddle-shifted, twin-clutch automated gearbox (also unavailable), which would remove the issues related to a first gear that is truly too low in a sporting model. Suzuki knows better, which disappoints me immensely. Finally, its LED front lights are tragic. It is as if the company's material buyers were entranced by the prospect of fitting LED headlamps, without knowing that a higher-end option was available. Saving a few pennies, while charging a few Pounds more overall is an insubstantial argument.
The game-changing Suzuki Swift Sport is a mature, deliciously engaging and sporting hatchback. It lacks nothing and is packed to the gunwales with features. Much like Volvo, Suzuki is a standalone, standout brand with no true rivals. Comparing it, or seeking like-for-like comparisons, is virtually impossible…so, don't do it! As such, Suzuki can afford to be the best it can be and smile-inducingly wondrous simultaneously.