Without corporate spending, it does make Iain Robertsonwonder if the Range Rover phenomenon would be as great as it is, yet Velar needs to earn its company car slot, which it does admirably, disturbing electronic maladies notwithstanding.
To start a test, knowing that there is a full-tank of fuel on-board, is a major part of the great expectations of carrying out a product review. However, when not one but all three of that car's digital dashboard screens refused to ignite, a sense of confidence was eradicated quite efficaciously. Yet, as the engine was running, the lights working and I could dial-in 'Drive' on the pop-up selector, I guessed as to what the road speed might be and drove into oblivion.
Fortunately, over 100 miles later, upon restart, all seemed to be in order and the fuel gauge was still showing contents halfway between full and three-quarters of a tank. Not having tripped any speed cameras was a bonus, even though the operational conditions could be classified as 'illegal'. It was not the only aspect of dependability that concerned me with Velar…
Every now and then, when doing this job, I touch on car names, mainly because picking the wrong one, or believing that a carmaker has invented a new one, might result in frantic legal action, from which only the copyright lawyers gain. I can recall being on the Volvo stand at a former London Motor Show, when a writ was served on the most senior member of the (then) Swedish firm's management team, for having the temerity to name its new model 'S4'. The brochures, Media Packs and even the car badges had to be removed and a new name arrived at quick-sharp. The plaintiff was Audi and the Volvos S40 and V40 were born.
Back in the late-1960s, just before Land Rover unwittingly struck a gold seam, a run of prototype models carrying the name 'Velar' covered hundreds of thousands of miles in world-wide reliability trials. The Velar was the near-final version of the car that changed the face of the 4×4 scene – the Range Rover. The name was chosen from the Italian word 'velare', which means to cloak, or cover, which was appropriate for such a closely-guarded secret as the new Range Rover, at a time when genuine secrets did exist in the motor industry. In total, 26 examples wore Velar badges and a number of them, much-coveted, remain in circulation.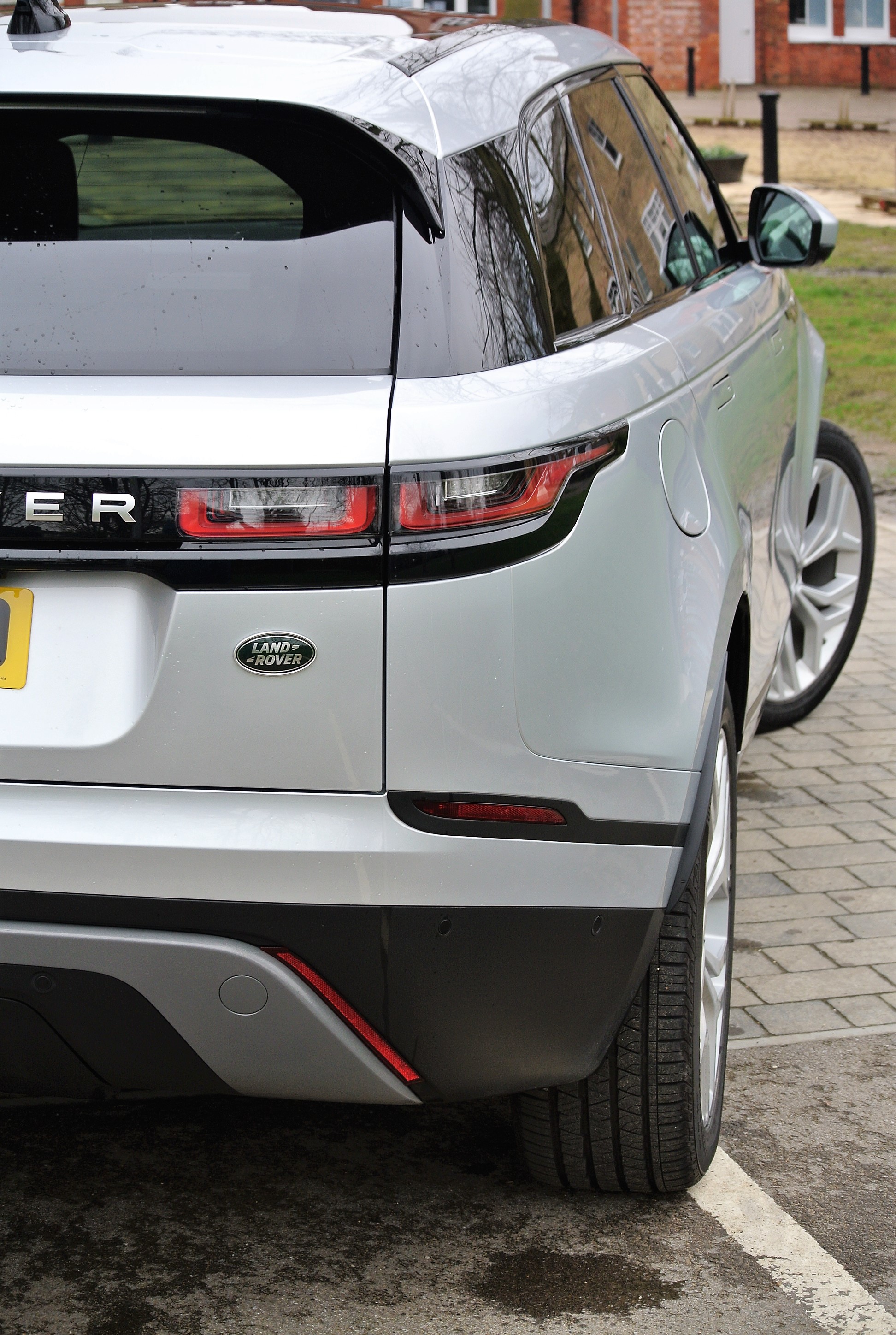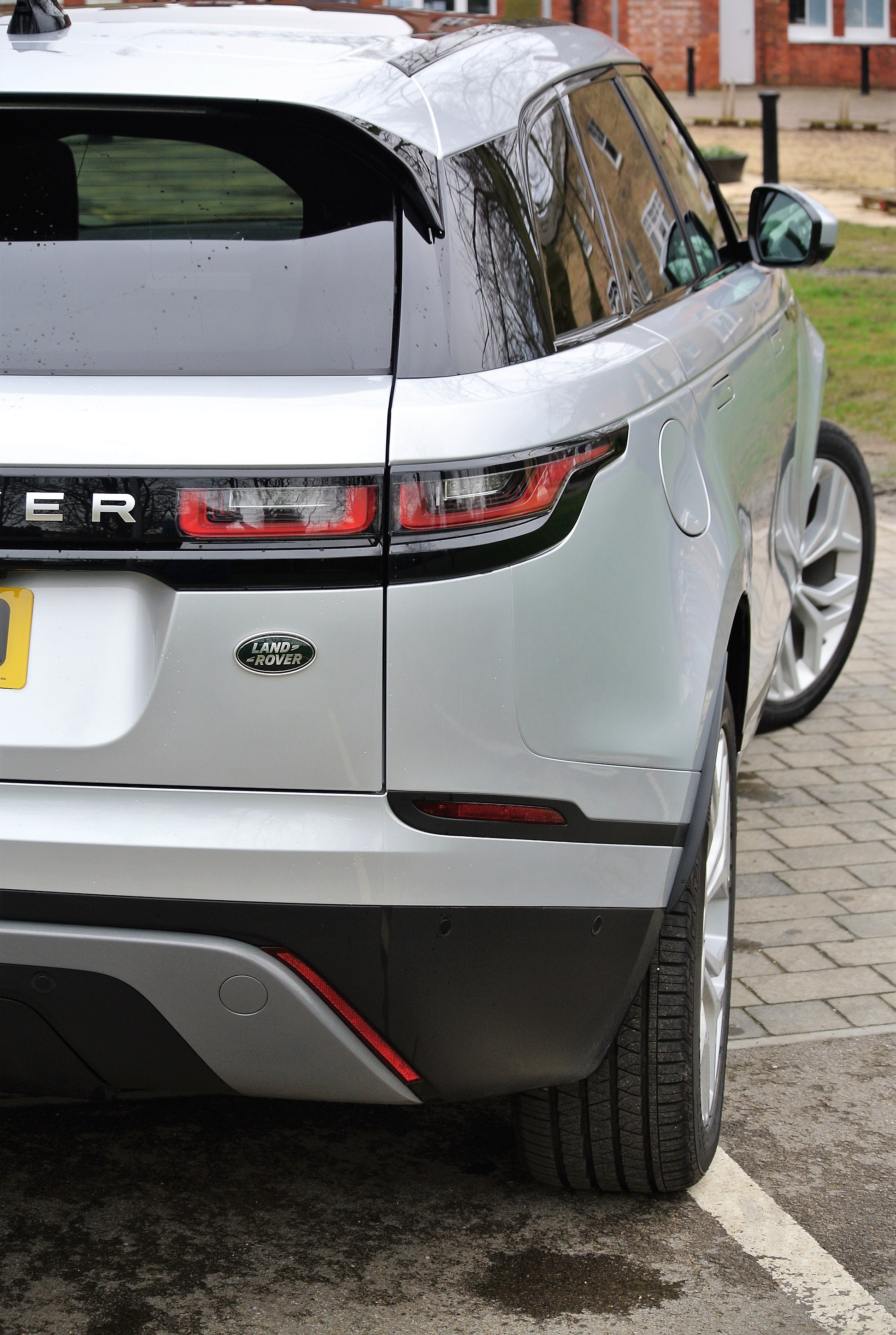 While familial cues are central to the latest Range Rover Velar, they are far more evolutionary than revolutionary and it is abundantly clear that they owe more to the company's most successful Evoque model than the grandee Range Rover. Although many reviews of the Velar have been strangely low-key and moderately cool, which might presuppose that the brand needs its 'most beautiful' status (a styling award won recently), I am of the belief that it is a car that has confused the line-up and anyone observing it. After all, it is a big Rangie and there is already a big Rangie in the range, as well as a Sport variant. Yet, when you drill down into the line-up, its actual place becomes blatantly obvious.
Velar is a rather spicy jam in the Range Rover sandwich. Contrasting dimensions, with list pricing, provides more of the answer:
| | | |
| --- | --- | --- |
| MODEL | LENGTH | PRICE |
| Range Rover Evoque | 4.3m | From £30,800 |
| Range Rover Velar | 4.8m | From £45,100 |
| Range Rover Sport | 4.87m | From £61,600 |
| Range Rover | 5.0m | From £80,000 |
Perhaps more intriguing is that Velar appears to be a trial platform ironically, when you recall its past, for the rest of the range, not in exterior appearance, even though it does seem extraordinarily long and purposefully smooth, but with its interior accoutrements. The driver is fronted by a digital display screen, when it works, that is entirely configurable to meet personal requirements, from dials, to read-outs, with navigation and other details playing whichever role is assigned to them.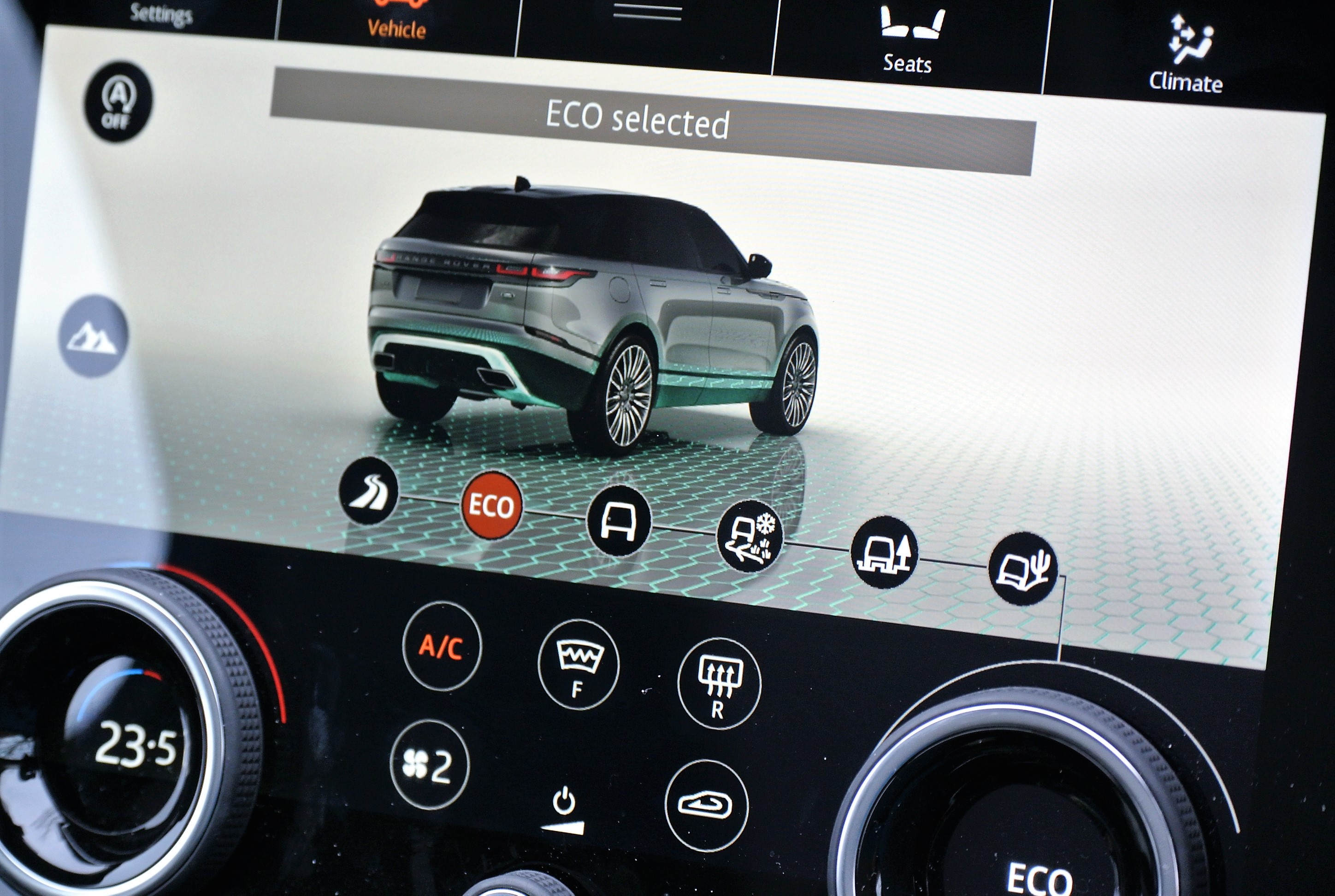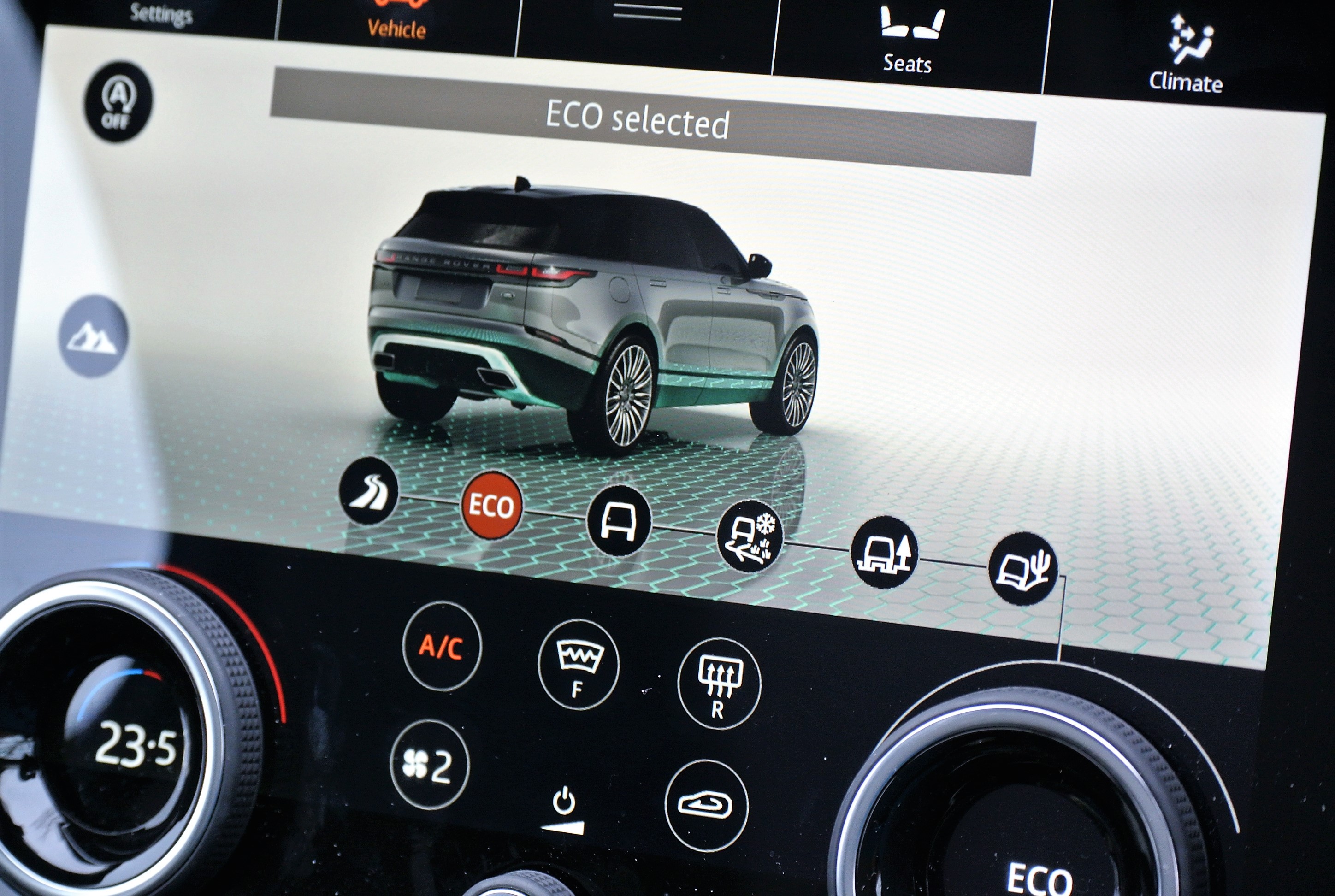 While some cars make do with one, or even two screens, the Velar has no less than three, the pair in the centre console that so conveniently separates both front seat occupants being of an angle-flexible upper that manages connectivity (media player, cameras, sat-nav and telephony) and a larger, lower screen that provides even more information but manages heating, ventilation and seating controls, plus vehicle status and terrain control…although the stereo information can also be expanded. The graphics are of HD photo-quality and look phenomenal at night-time. This same package is being fed into other RR models.
Comfort was the priority with Velar. While the test example lacks the hide-bound, boardroom-class appeal of the costlier Range Rover, its blend of soft fabrics, a 'denim' type trim material (on the door cards) and copious swathes of expensive Alcantara on seat facings and around the gorgeously elegant steering wheel rim, are highlights of a no-effort-is-too-much luxury stance. The dashboard features soft-touch surfaces, with a conventional 'skin' pattern on the upper ledge and a cross-hatched fabric on the lower, separated by a Piano-Black trim strip that continues into the centre console, which, Volvo-like, has a storage slot behind its touch-screen. A pair of adjustable centre armrests open to reveal a deep storage bin, while three drinks-holders provide plenty of oddments space. The door pockets are also accommodating.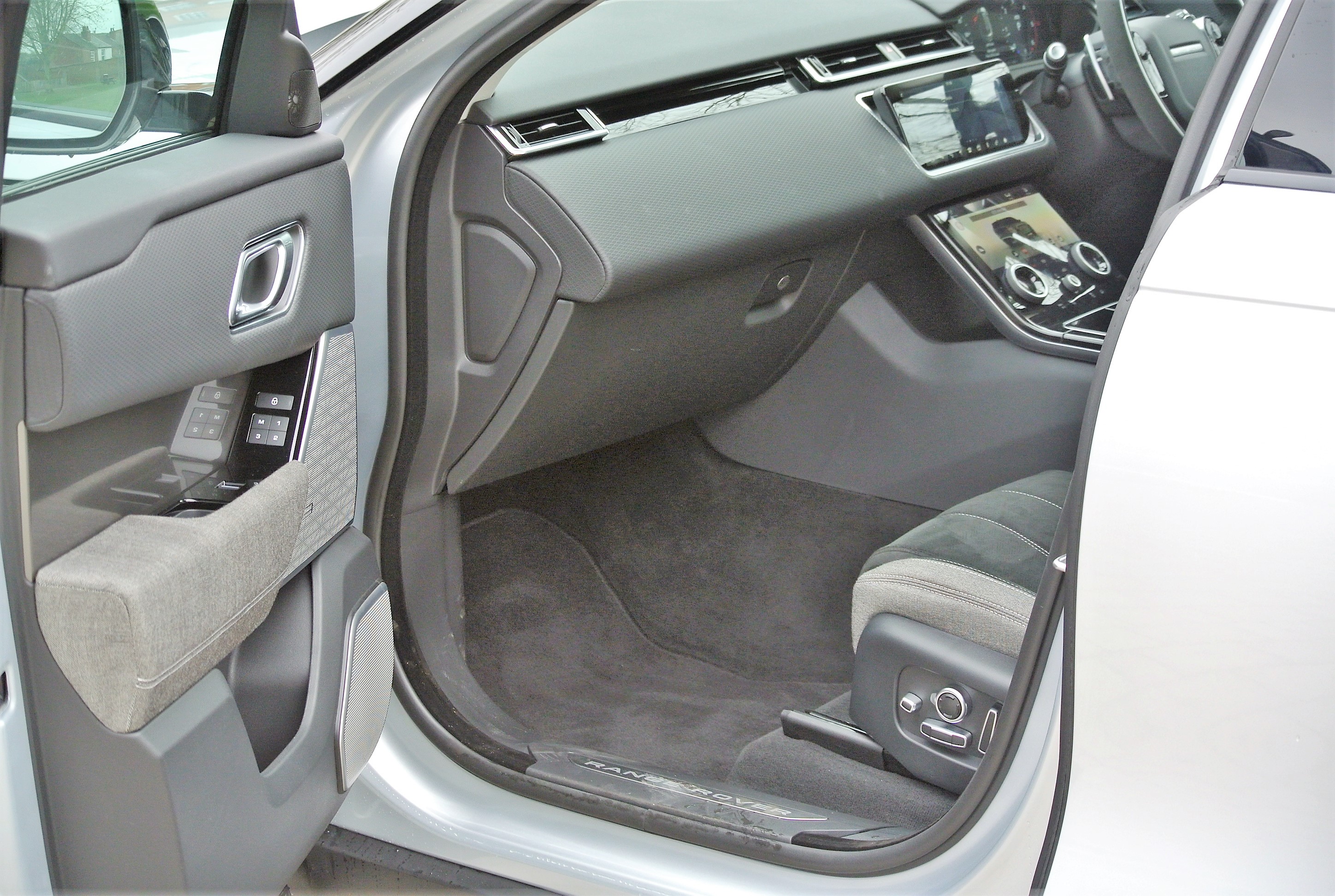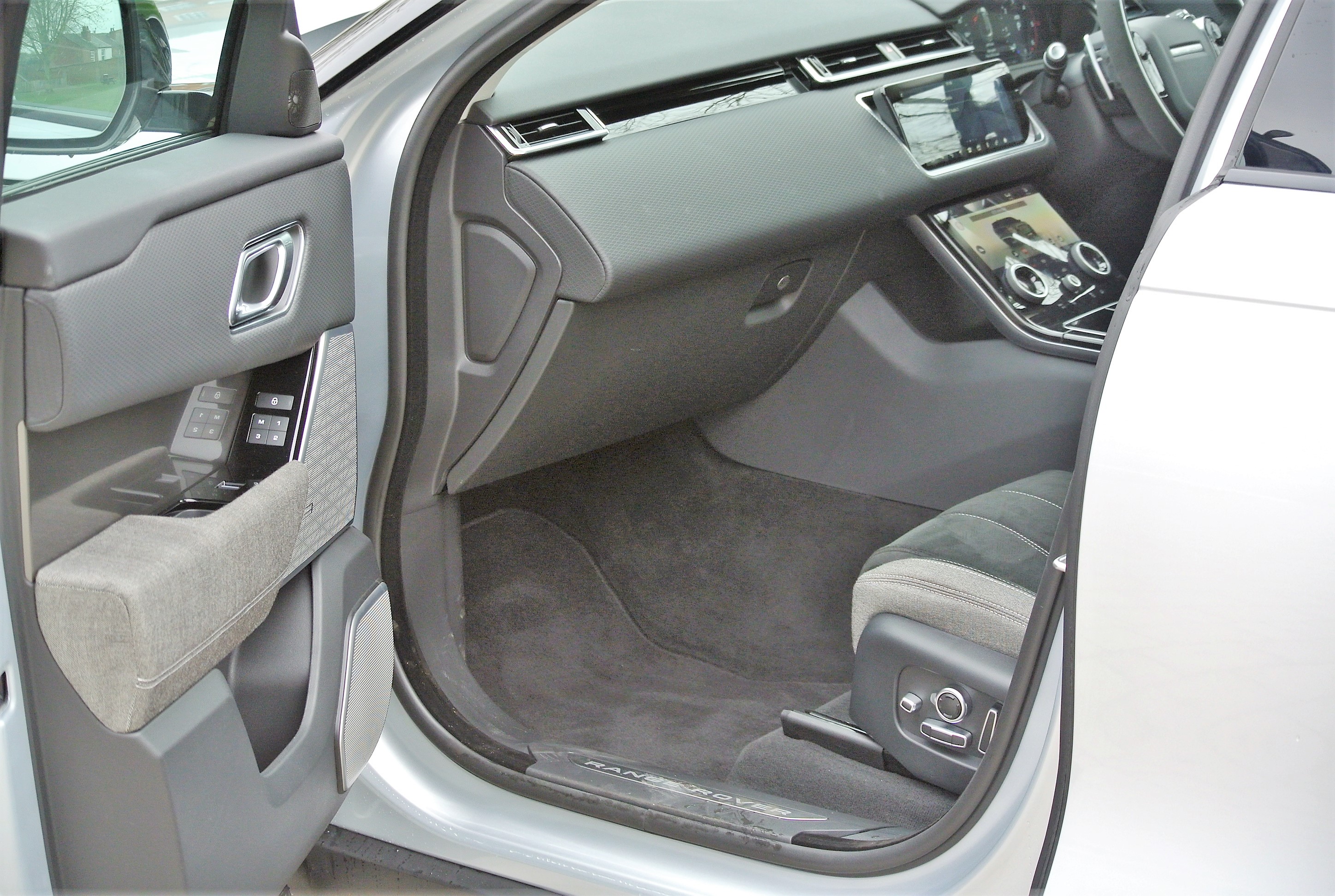 Having mentioned the list prices (above), it is worth noting that the standard equipment offering is exceptional and there is no extra charge for the 20-way, electrically adjustable front seats, the rear-view camera, the 825W Meridian hi-fi, with 16 speakers and subwoofer, the matrix LED headlamps, or the 21.0-inch alloy wheels. Perceptions of included value are good, although the silver paint costs £725 and the privacy glazing, fixed panoramic roof, with electric blind, and the fabric/suede upholstery are all extra-cost options that whisk the retail value of this HSE D240 version of the Velar to well over £64,160.
Powering the five-door (tailgate is electrically operated) sporty 4×4 is a 2.0-litre Ingeniumbi-turbo-diesel engine. Put simply, I cannot heap enough praise on this UK-built unit. It is exceptionally refined and delivers a 240bhp sledgehammer thrust, allied to almost 369lbs ft of torque. It is enough to zip the Velar from 0-60mph in a moderate 6.8s, before topping out at 135mph. Its Official Combined fuel return is given as 48.7mpg, with CO2 emissions pegged at a lowly 154g/km. Sadly, I struggled to attain greater than 38.2mpg, which I felt was respectable enough, considering the car's dimensions.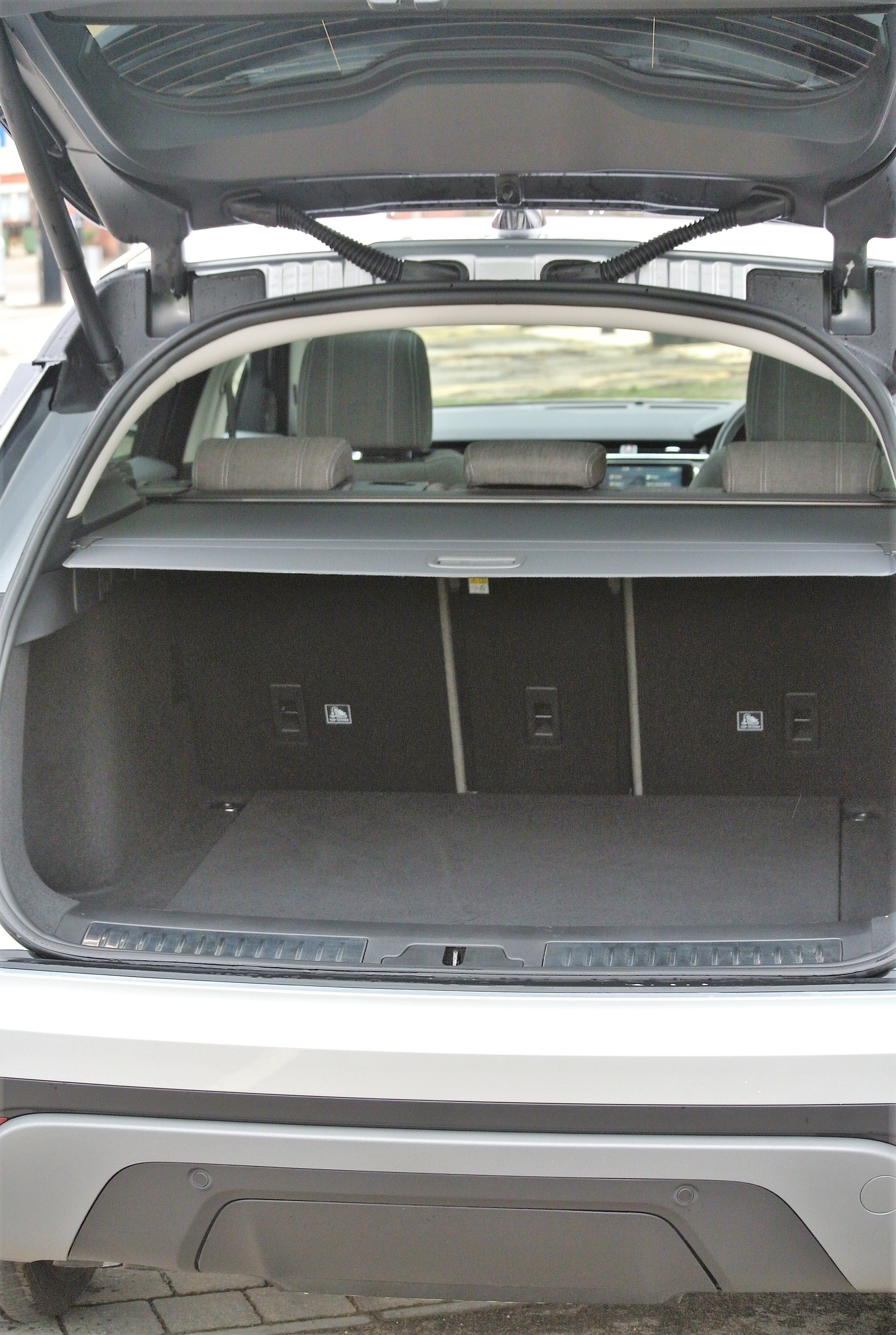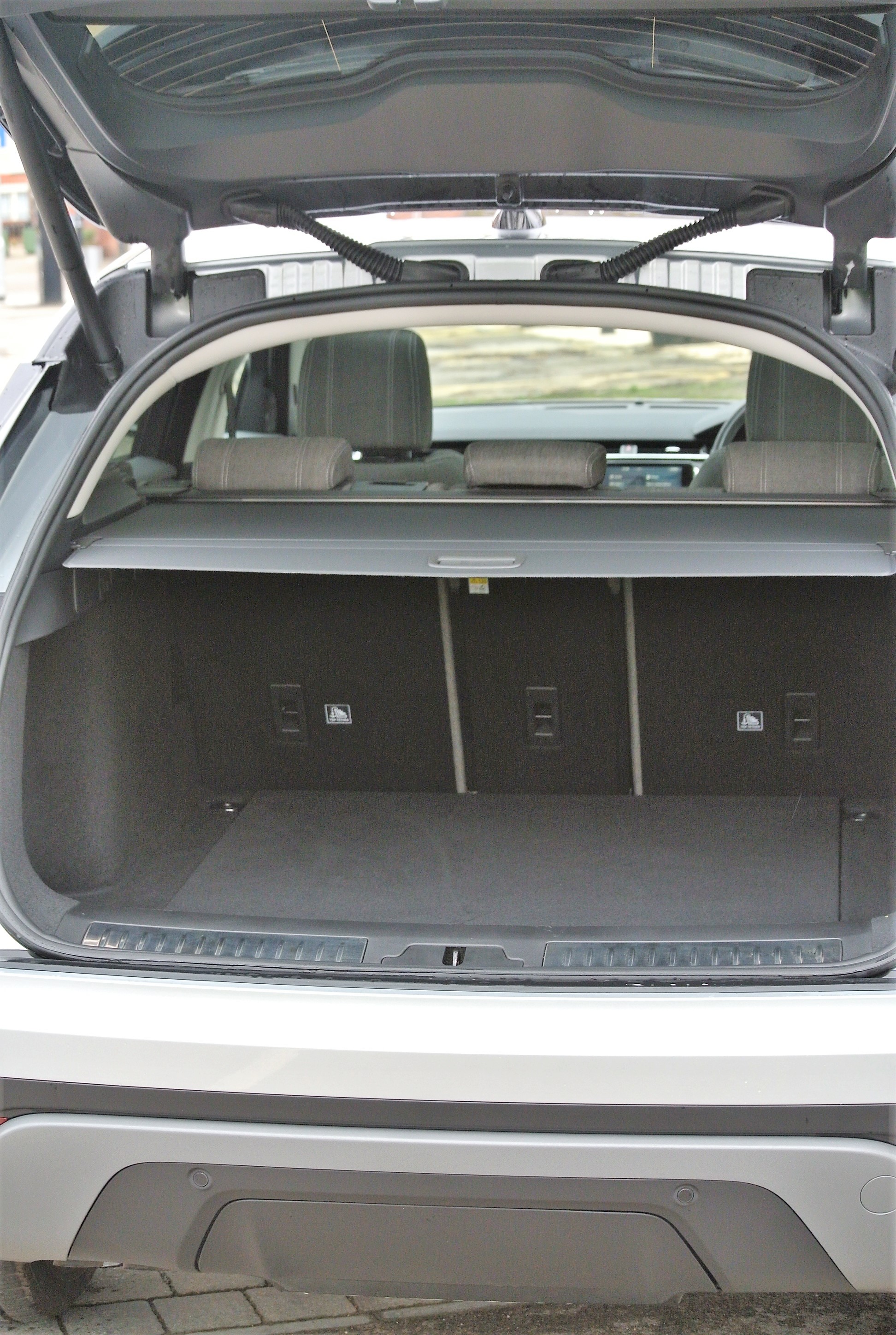 Fortunately, its adjustable damping is more than up to the potency and the handling is not bad for a 1.8-tonnes estate car, with good steering and dynamic responses. Unfortunately, the Comfort setting induces far too much head-sway for occupants, should you press-on without altering the setting on the main console screen to the more dynamic one. When I recall the phenomenal cabin stability of the semi-active suspended Discovery model of a few years ago, it is unfortunate that JLR has not incorporated the medium in its otherwise very classy Velar.
The sting-in-the-tail for me came with a 150-miles nocturnal drive, which commenced with a most satisfying LED matrix headlamp performance. I love the ingenuity of its various elements illuminating automatically but not blinding vehicles oncoming, or being followed. However, when it ceases operating properly, without warning, and then switches off completely, while travelling at 70mph on a lightly-trafficked motorway, demanding an immediate reduction in speed and some frantic toggling with the left-hand lamp control stalk, I wondered, as my shattered nerves recovered, if all was well in the electronics department at Camp Velar.
Mind you, with an arm's-length of safety gear that includes traction control, torque vectoring (under braking), cornering brake control, dynamic stability control and even roll stability, even if the driver loses control the Velar should be unlikely to follow suit…as long as you have intoned your prayers.
While beauty is in the eye of the beholder, the styling of the Velar is undoubtedly head-turning. From its flush-mounted door handles to its super-smooth profile, it is a stand-out model. Electronic glitches aside, it offers practicality, comfort and just about enough space for the family and more than justifies its middle-ground slot in the Range Rover line-up and its space in the company car park.