Selling only a tad more than 2,000 cars in the UK last year, Subaru needs to move mountains for its all-new XV model, which Iain Robertson suggests has an almighty uphill battle ahead of it, mostly to regain the credibility that has been lost.
Personally, I harbour immense sympathy for the Subaru brand. It has been shoved from pillar-to-post, with stakes taken in it by Nissan (1968), which sold its stake to General Motors (1999), when it became partnered with Renault. GM sold off its share to Toyota, which has increased its stockholding (2008). Yet, apart from its Indiana plant in North America that produces over 400,000 cars annually, Subaru is almost unique in that over 60% of its production is stoically Japanese.
However, its sales, marketing and distribution has been dealt with by IM Group, a Coleshill, Birmingham-based concessionaire, which grew its motoring interests from handling Jensen spare parts in the 1970s. When Lord 'Bob' Edmiston ran the firm, despite his admitted detestation of the motoring media, he took the brand from zero to hero in the UK and Nordic territories. Having handed over the operation to his 'accountant' son, Andrew, observers have commented that it is now a brand 'in peril'.
Hyperbole is normally a condition of which you might blame Messrs Clarkson, May and Hammond, of former BBCTV 'Top Gear' infamy, into which I dip very occasionally and I do so, when describing the best 4×4 system in the world that is fitted to the majority of Subaru models. At the risk of inflaming fans of sometime comic actor, Kenneth Williams, it is the 'infamy', or 'in-for-me' that has afflicted Subaru, a car brand that all-but-invented the SUV sector, of which carmakers and their customers cannot seem to get enough, these days. Yet, like so many 'next best things', the originator, or inventor, seldom receives the credit.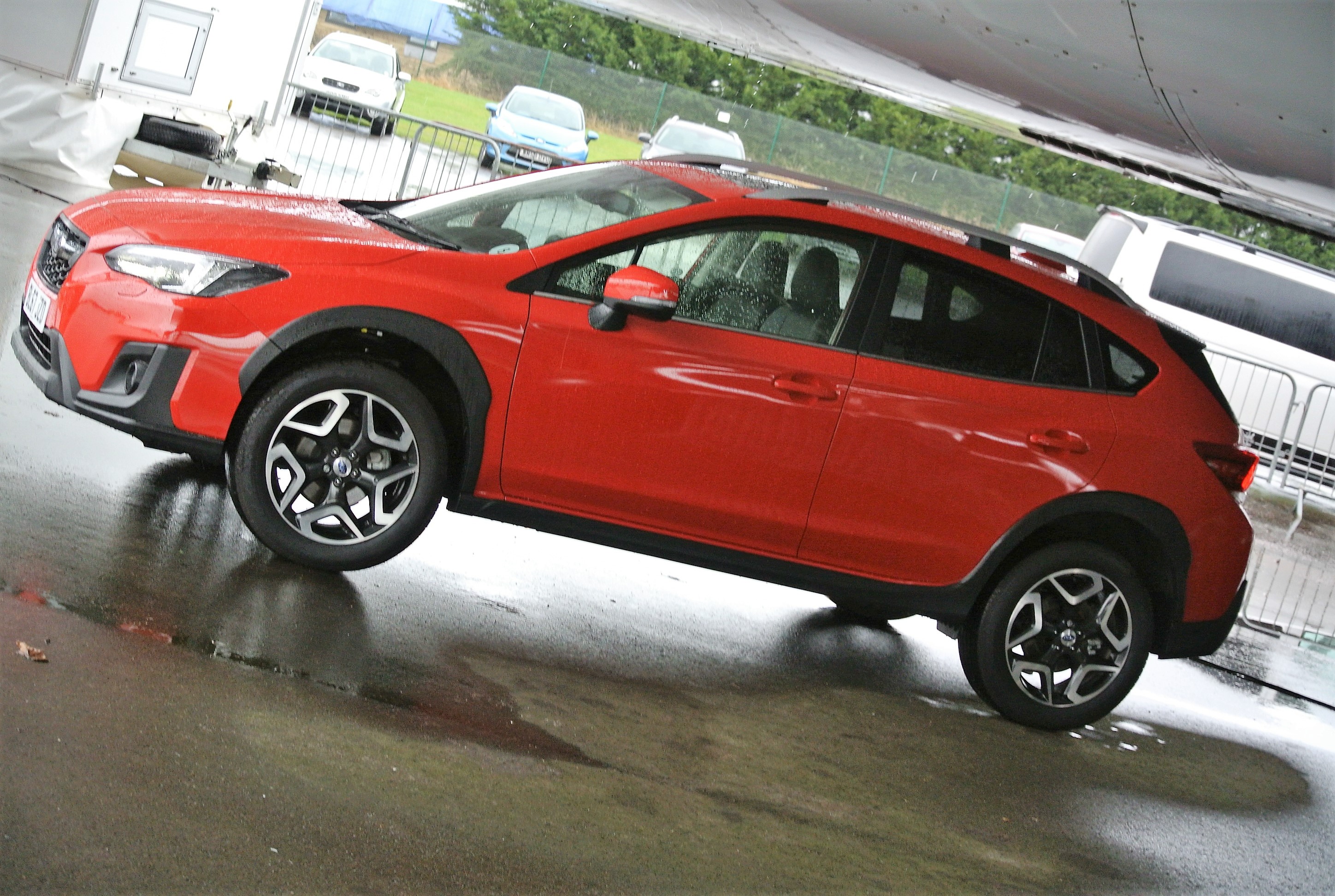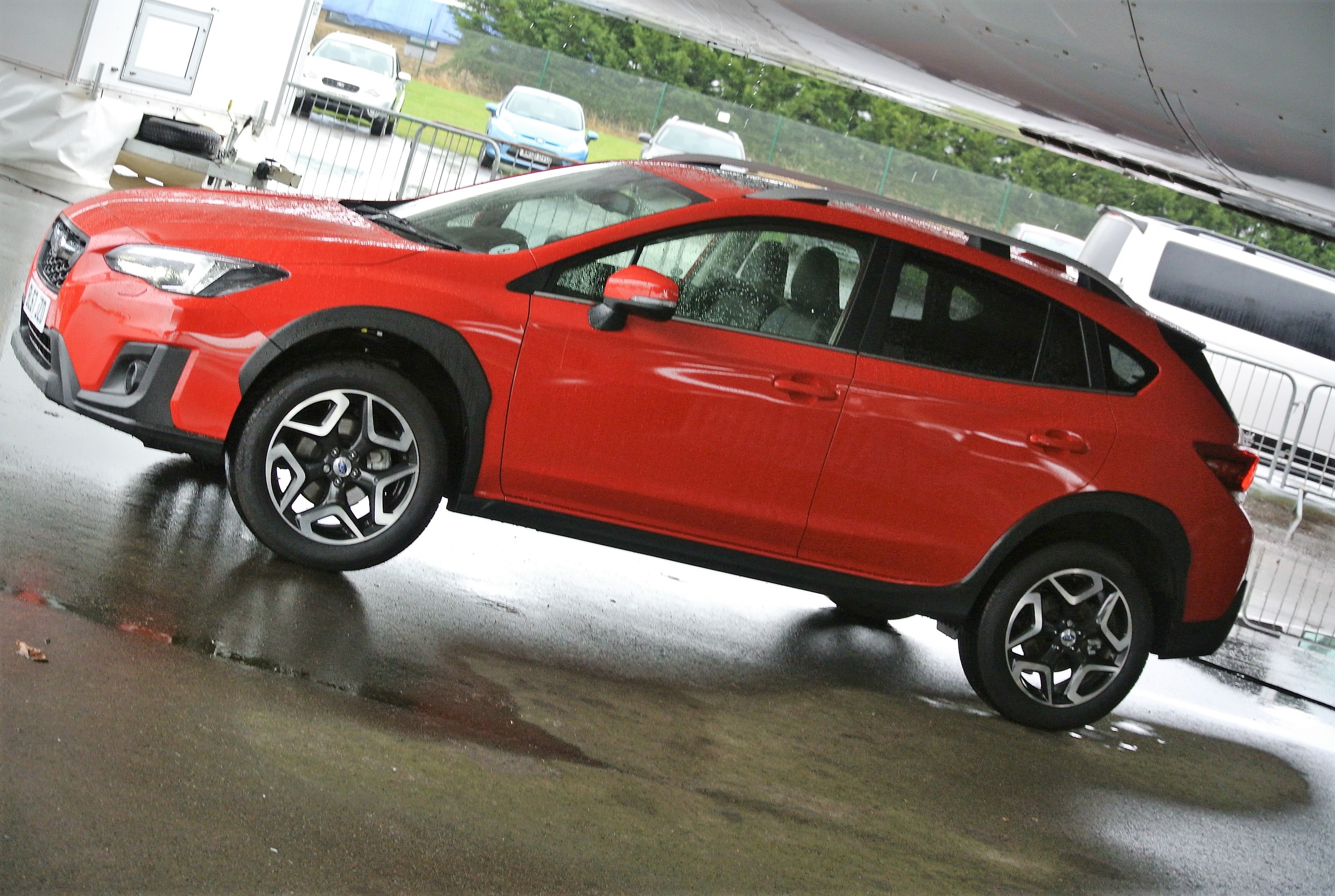 As an independent Japanese manufacturer that commenced producing motorcars in the mid-1950s, Subaru found its world feet in the rallying scene of the mid-1980s. Its early attempts resulted in a number of class wins but, when it entered the realms of the World Rally Championship in the early-1990s, its die was cast and a succession of championships went its way, despite intense rivalry from Mitsubishi, Audi and Citroen. The successes were translated into near dealer showroom hysteria and buyers of even the most-lowly 1.5-litre models would boast of their Impreza ownership, while wishing for an STi version (the much-modified and titivated top model).
Yet, it was the ingenious power-take-off (PTO) transmission development that led to Subaru's 4×4 system becoming the preferred mode of traction-enhanced drive for the cognoscenti. Reliant on V6, or transverse engine layouts, even the most sophisticated of rivals found it impossible to replicate the in-line simplicity of a 'Boxer' (horizontally-opposed, four-cylinder configuration) engine working directly with the gearbox to drive all four wheels symmetrically with such outstanding end results.
Although Subaru had effectively formulated the current predilection for SUVs, it remained the only one that provided 4×4 as standard, while all of its competitors would offer it as a high-price option. However, it took the company several years to get into the compact SUV sector with 2012's original XV. Although it may look similar, the comprehensively revised and all-new XV introduces a fresher design language for Subaru and comes to market hot-on-the-heels of the recently-revised Impreza model.
With list prices starting at £24,995, rising to £28,495, with a choice of just two trim levels (SE and SE Premium) and two engines (1.6 and 2.0-litre displacements), all of which drive through Subaru's Lineartronic constantly-variable transmission (CVT), the model offering is easy to navigate. There is no manual gearbox option, because Subaru is able to obtain better exhaust emissions results with the CVT unit, with minimal engine power losses. Yet, all models are packed with safety and convenience features.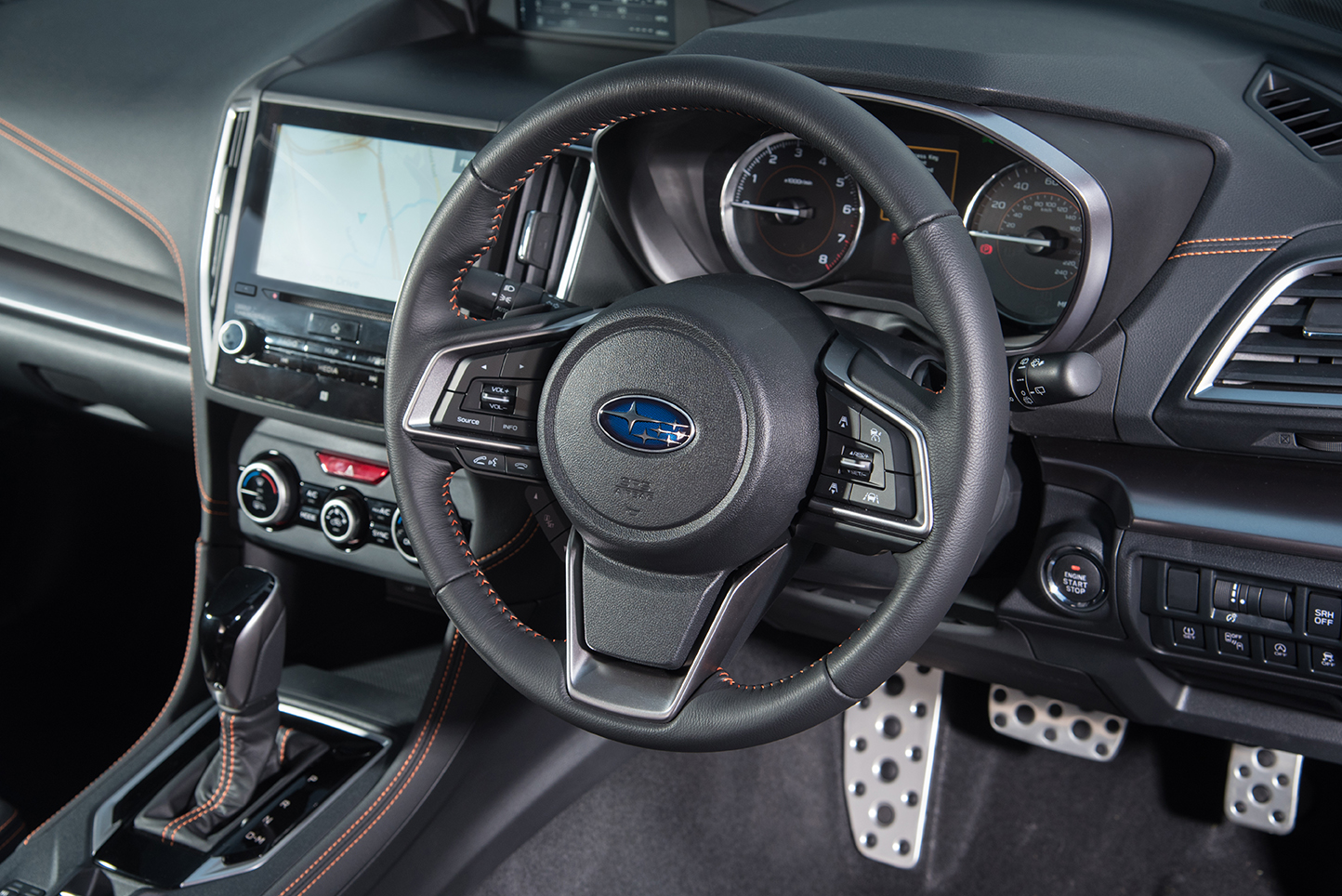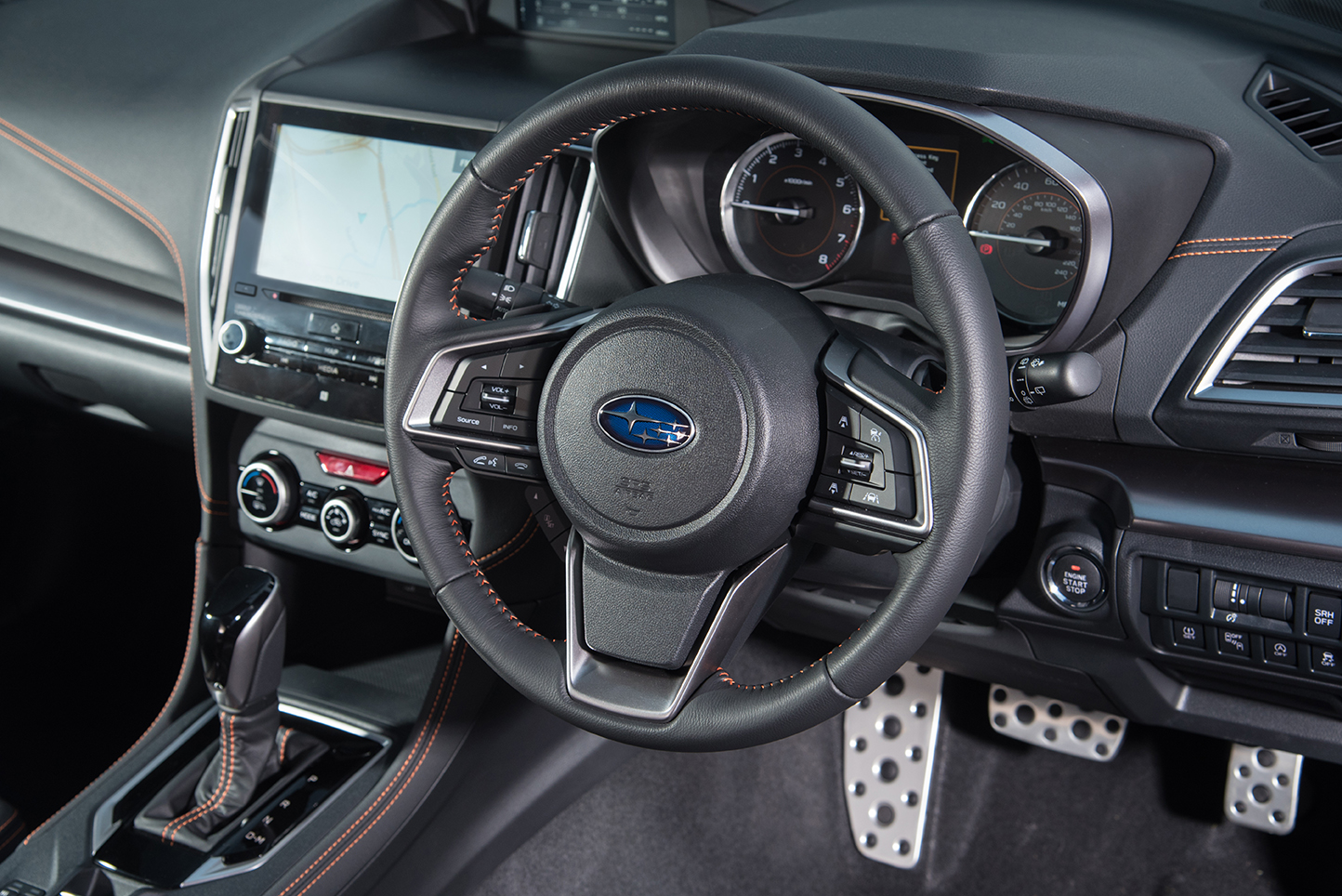 While not exhaustive, the list contains Subaru's much-vaunted 'EyeSight' bi-focal camera system (located on either side of the rear-view mirror) that works in conjunction with the adaptive cruise control, pre-collision braking, pre-collision throttle management, lane-sway and lane-departure controls. However, all models benefit from Blind Spot monitoring and rear traffic mitigation. The new body, which is on Subaru's new global platform, is around 91% more rigid than the previous generation XV, with 70% greater torsional strength, which means that its suspension system can work even more efficaciously. The original XV was very good. The new one is even better.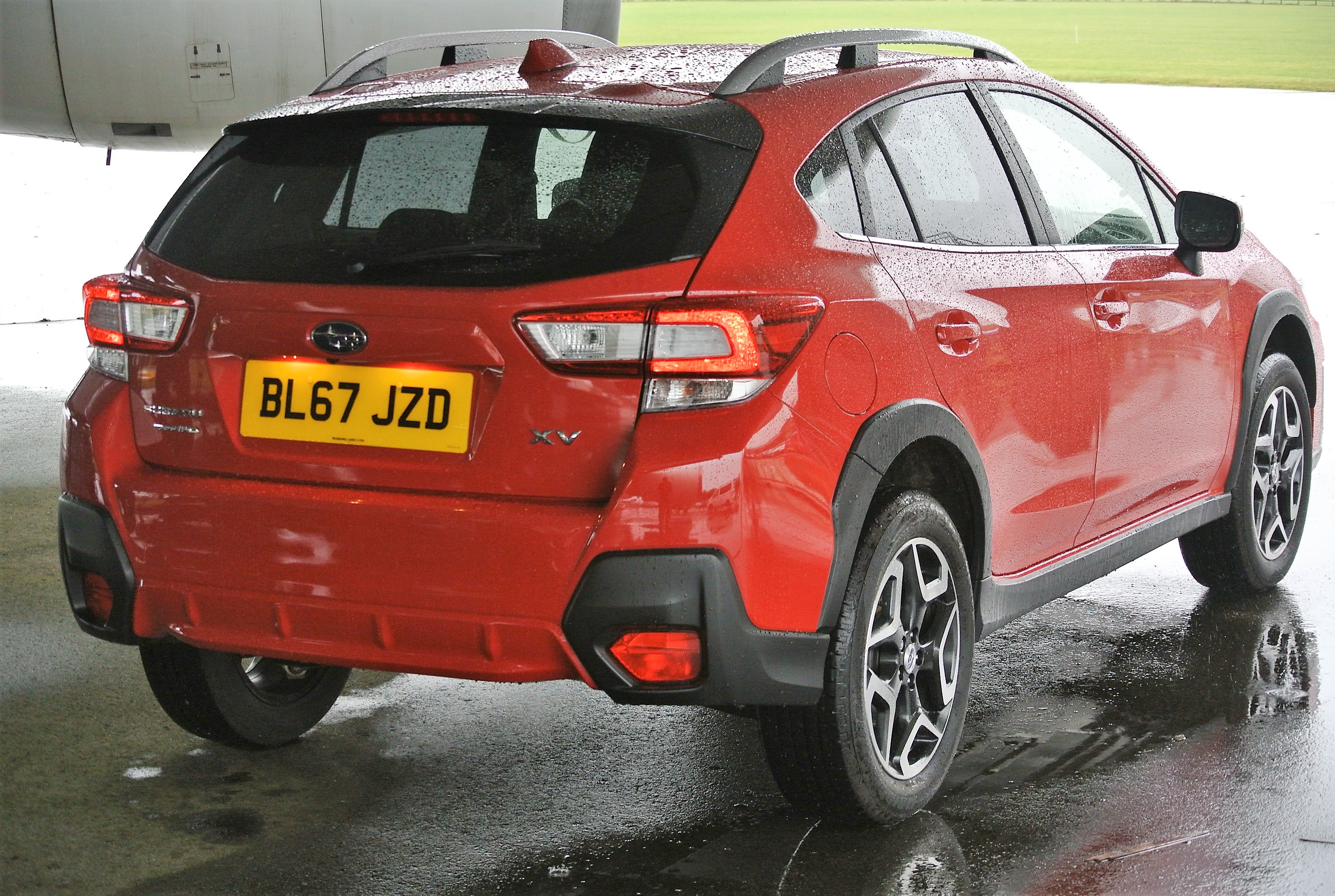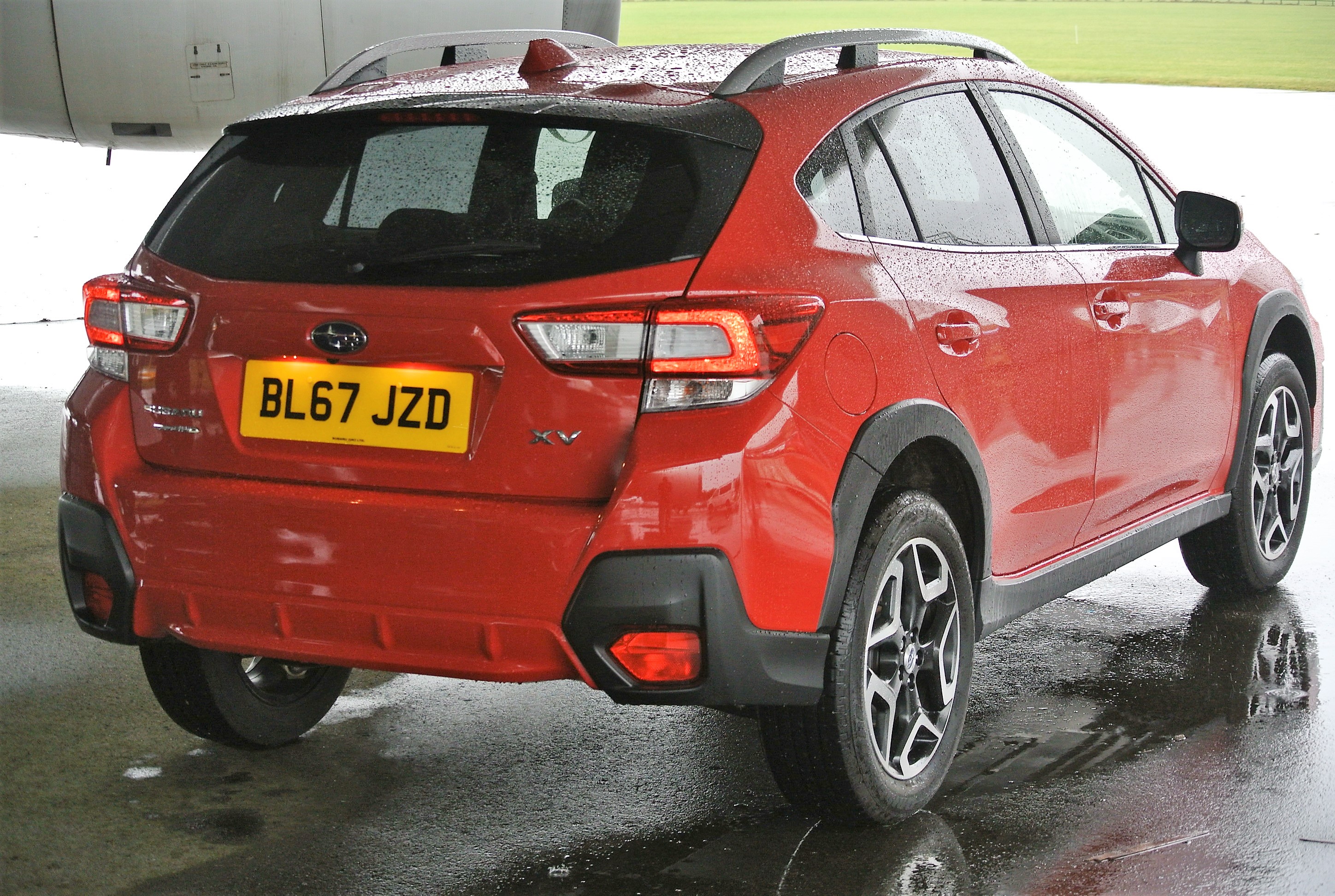 Perhaps the greatest improvement to an already excellent car lies in the interior. A soft-touch dashboard moulding carries better instruments, more connectivity and vastly improved switchgear. An 8.0-inch touchscreen provides colourful access to the majority of features, including Apple CarPlay and Android Auto linking to mobile devices, as well as a rear-view camera. The cabin is roomy enough for a family of five, complete with a decent, class-leading boot capacity. Access is brilliant, through four door apertures (and the hatchback), to a functional and comfortable interior. Most occupants will want for little more, except perhaps some detail improvements in quality and it does not take a deep dive to reveal several rough edges and poor fits.
In SE trim, good quality cloth clads the seats and door cards, which is replaced by durable hide for the SE Premium level, which also gains sat-nav, power adjustment for the driver's seat and a sunroof. The 2.0-litre versions gain an inch with 18.0-inch diameter alloy wheels, as opposed to the 17.0-inch standard offering.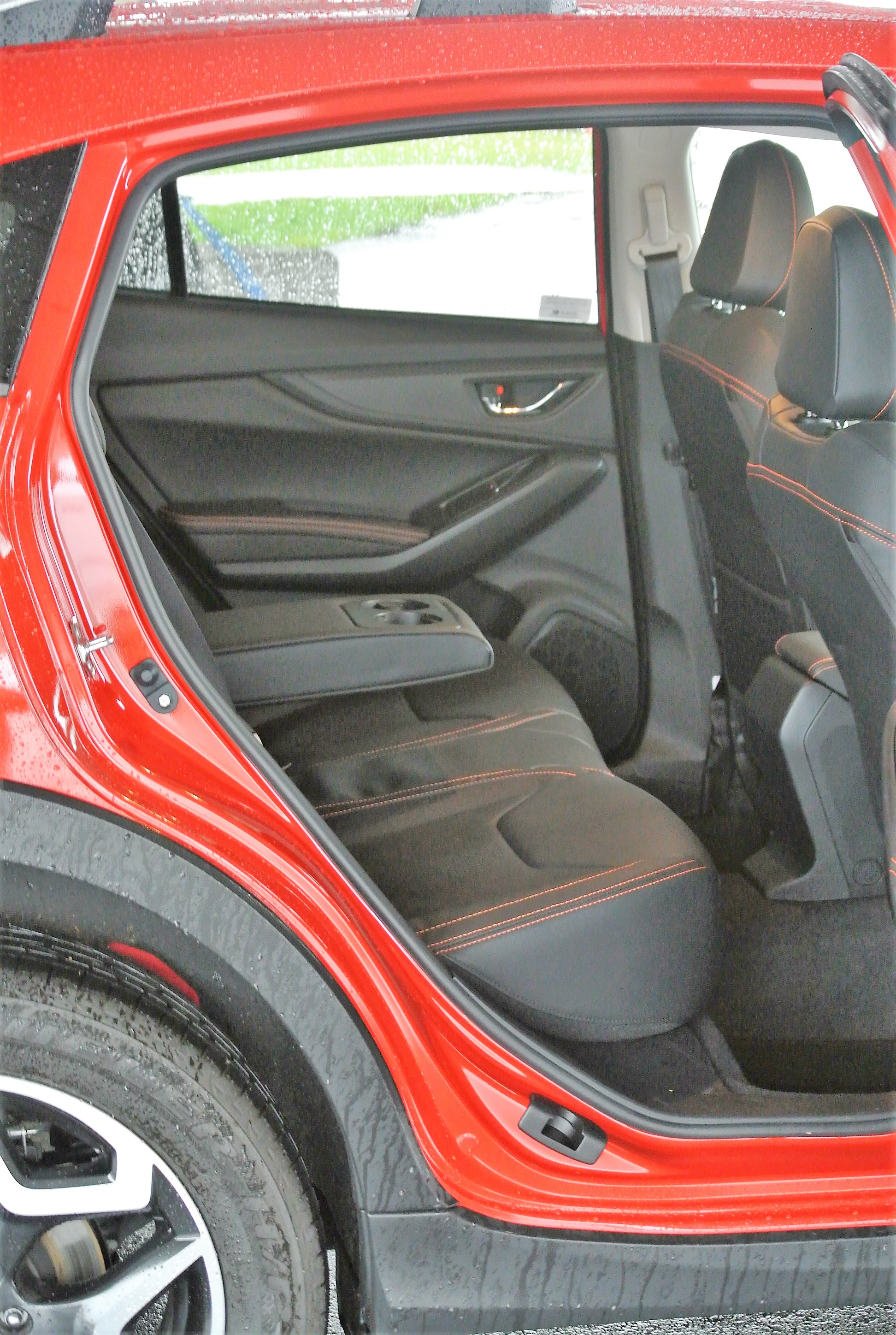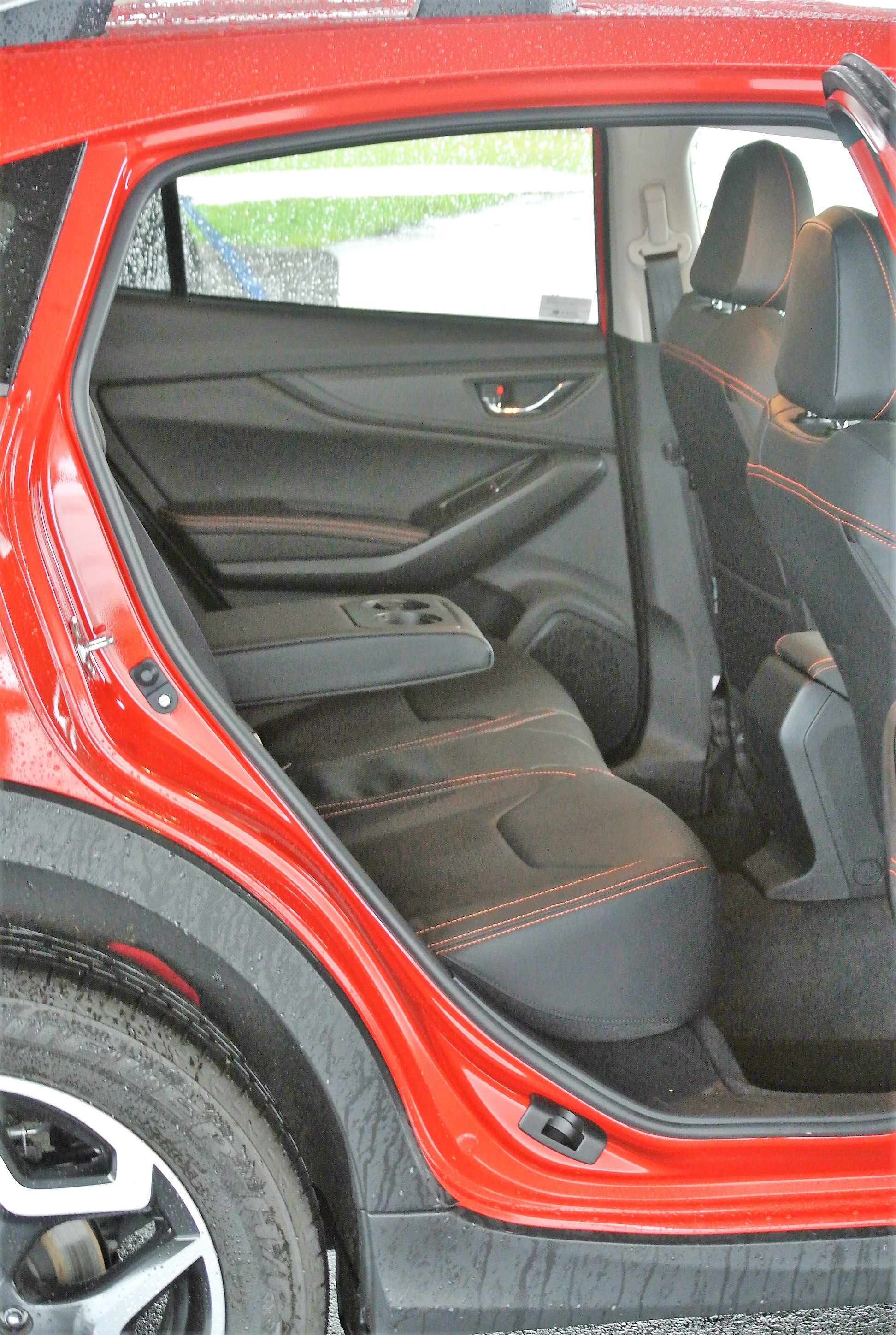 Yet, it is the XV's behaviour both on-road and in the trickiest of conditions that enhances the Subaru proposition. This is a car that steers precisely, rides comfortably and handles securely on tarmac but, factor in adverse weather conditions and the XV's progress, whether in torrential rain, or the latest phenomenon of 'thundersnow', and it will carry on making progress, a long-standing Subaru benefit, when all of its rivals are side-lined.
Subaru arranged for me to tackle the off-road ground at Cirencester Polo Club, where deep, claggy, churned-up mud was simply not an obstacle to the car. Depress the 'X-Mode' button between the front seats and its intelligent electronics monitor the speed at which the car is being driven and ensure that it barely deviates from the chosen direction, while ensuring that the scarier aspects of tackling downhill gradients are removed completely. The XV obtains grip and traction, where others cannot. Eminently user-friendly, Subaru relies on a variable torque transfer between front and rear axles that adapts to conditions, without driver intervention. In terms of safety, it places the XV at the top of an impressive list of contenders for the title.
In terms of power, the 1.6i delivers a modest 111bhp and emits 145g/km CO2, although it boasts a top speed of 109mph, can despatch the 0-60mph dash in 13.6s and returns an Official Combined fuel economy of 44.1mpg. As expected, the 2.0-litre alternative is somewhat zestier, with respective figures of 153bhp, 155g/km, 120mph, 10.1s and 40.9mpg. While the small engined version tips the scales at 1,408kgs, the 2.0-litre is 31kgs heavier and both versions tow admirably. While the previous generation XV also offered a diesel version of the 'Boxer' engine, which was capable of 56.0mpg, it has been dropped in light of consumer and governmental resistance to diesel fuel.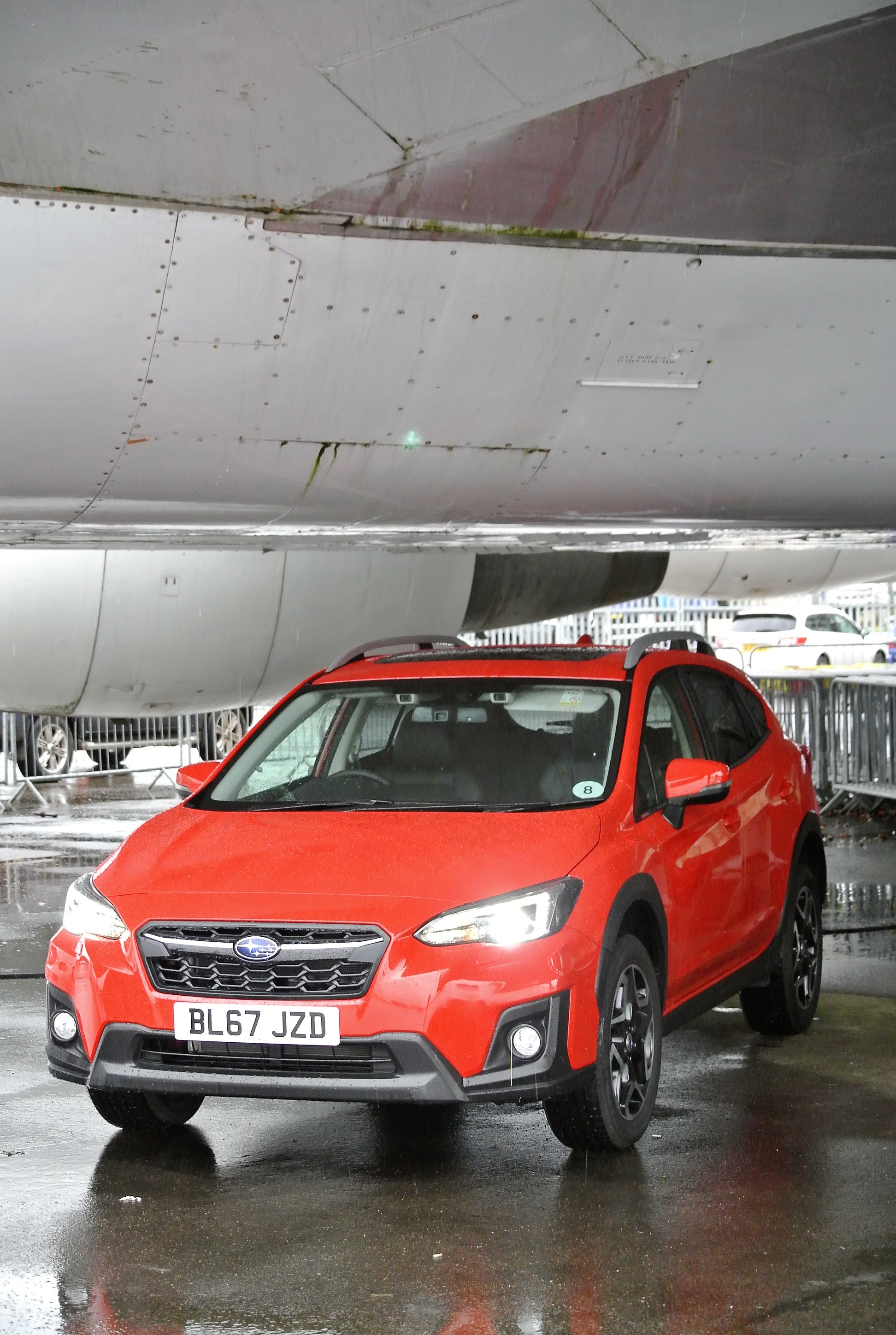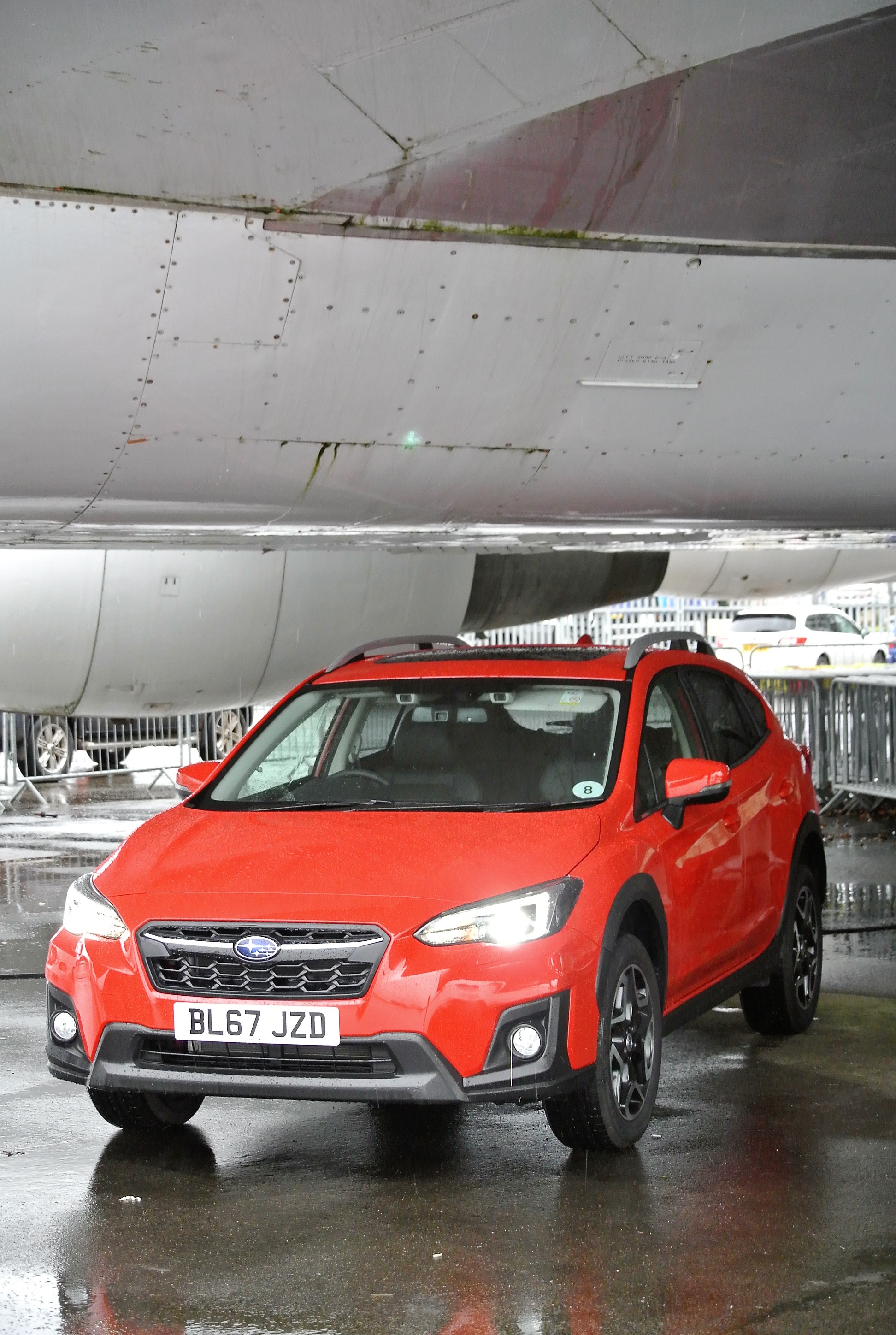 Acquiring a Subaru has never been a default option. It remains a quirky but well-engineered option for buyers 'in the know'. However, if toughness, accessibility and dependability are the intended customer's prerequisites, the XV does more than tick a few boxes. It will never be one of the nation's best-sellers and Subaru recognises that it is a well-considered choice but disappointment is not in a Subaru-owner's vocabulary. If IM Group supports XV in the manner it is promising, at launch, there is a slim chance that it will survive. However, the brand has lost much of its rally-enhanced cachet and re-acquiring market share is not merely an expensive business but also demands a change in mindset.