Ever since BMW grappled with VW for control of the former British premier brand, RR has lost its high-end image, while Bentley (also German-owned) might be said to have assumed it, states Iain Robertson, who can see no point to the latest Phantom.
When I was a car-loving child, I was fascinated not by Ferraris and Maseratis but by Rolls-Royces and Mercedes-Benz 600s. There was an element of the 'unreachable' about them that, even when I was able to touch and drive those pinnacle, largely hand-assembled and often coachbuilt machines, I found it immensely difficult to luxuriate in their cosseting interiors, operate their finely engineered switchgear, or linger in their presence for any longer than a notionally tolerable few minutes, almost as though I were unworthy of the privilege.
What that says about me, also speaks volumes about vehicles of that genre. I can still remember the first Cadillac that I drove, when I lived in Canada in the late-1970s. Sitting in its six-seater cabin, surrounded by Bakelite, chrome and chintz, while it may have been a prime example of 1960s' automotive Americana, it felt as though I had been lounging on the clear plastic-covered sofa of a Jewish family that I knew. The only cliché missing was a glittering chandelier.
Yet, like a Jaguar of the early-1960s, the Rolls and Merc exuded slightly more than a whiff of class. Real wood adorned the interior, of a significantly grander sideboard quality in the Roller, compared with the more common man's Jag, although the big Merc was not a country-mile behind. It was little wonder that the front of a fine country house always looked like the ideal repose for a temporarily dormant Rolls-Royce; just the way that countless press images and up-market advertisements pictured it over the decades.
Oozing skilled artisan quality by the non-metric yard, further proof came my way after visiting the Crewe headquarters of the conjoined twins (i.e. Rolls and Bentley) some time prior to the less-than-surgical separation in 1998. At last, I was able to meet the very carpenters and woodworkers that toiled over time-honoured perfection, ensuring that grains flowed, without blemishes, in boxwood, Sapele, Zebrano, ash, ebony, cherry and mahogany veneers, in fact, whichever finish the customer desired, which was then polished and lacquered to within an inch of its impeccably honed existence. Introduced to the hobbits of the leather shop, I felt and smelt the luxuriant quality of treated animal hides and fingered the expressly engineered hinges and hewn-from-the-solid switches that would be touched some months later by sun-kissed people whose bank accounts were like international dialling codes possessing too many noughts for my liking, or comprehension.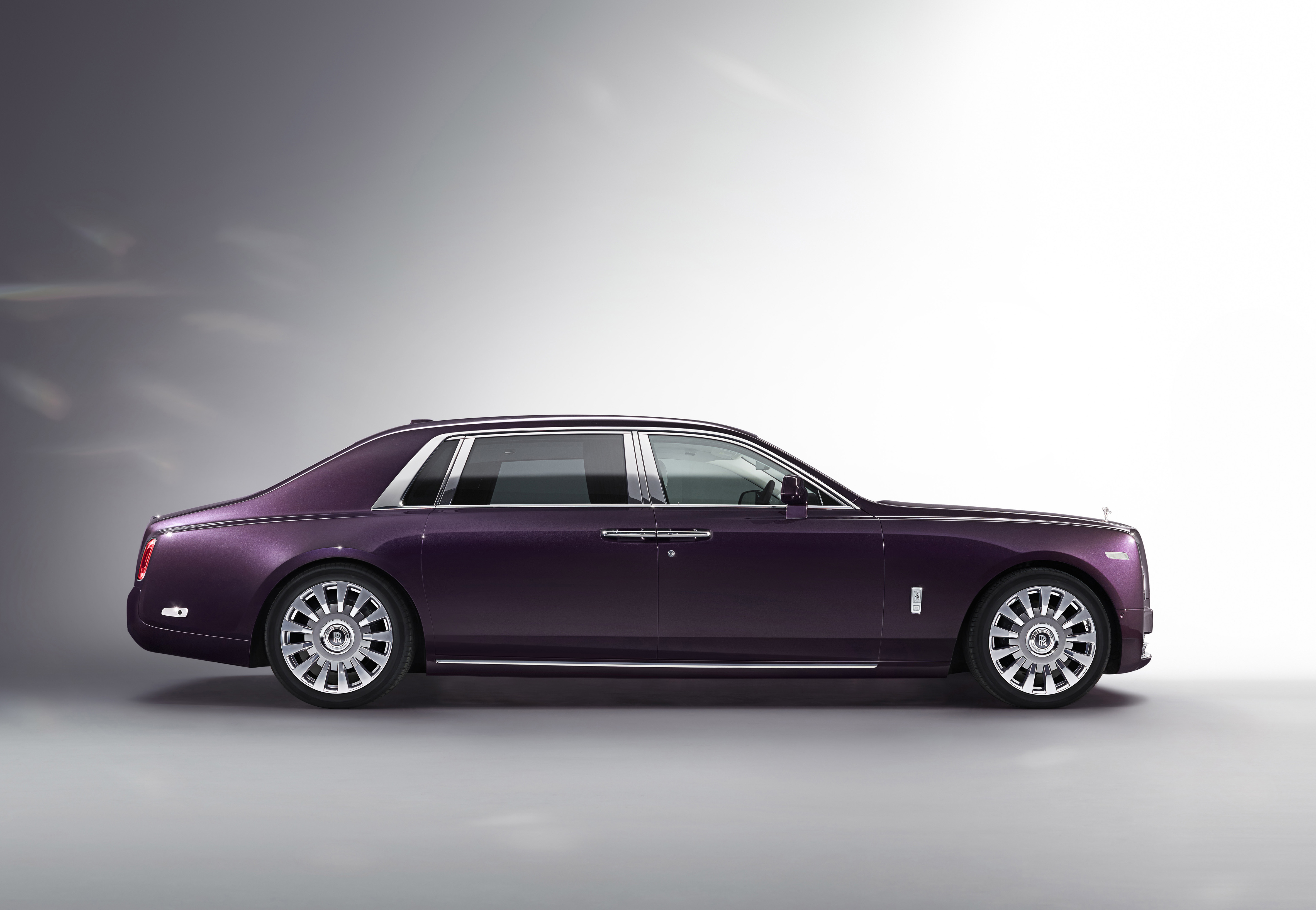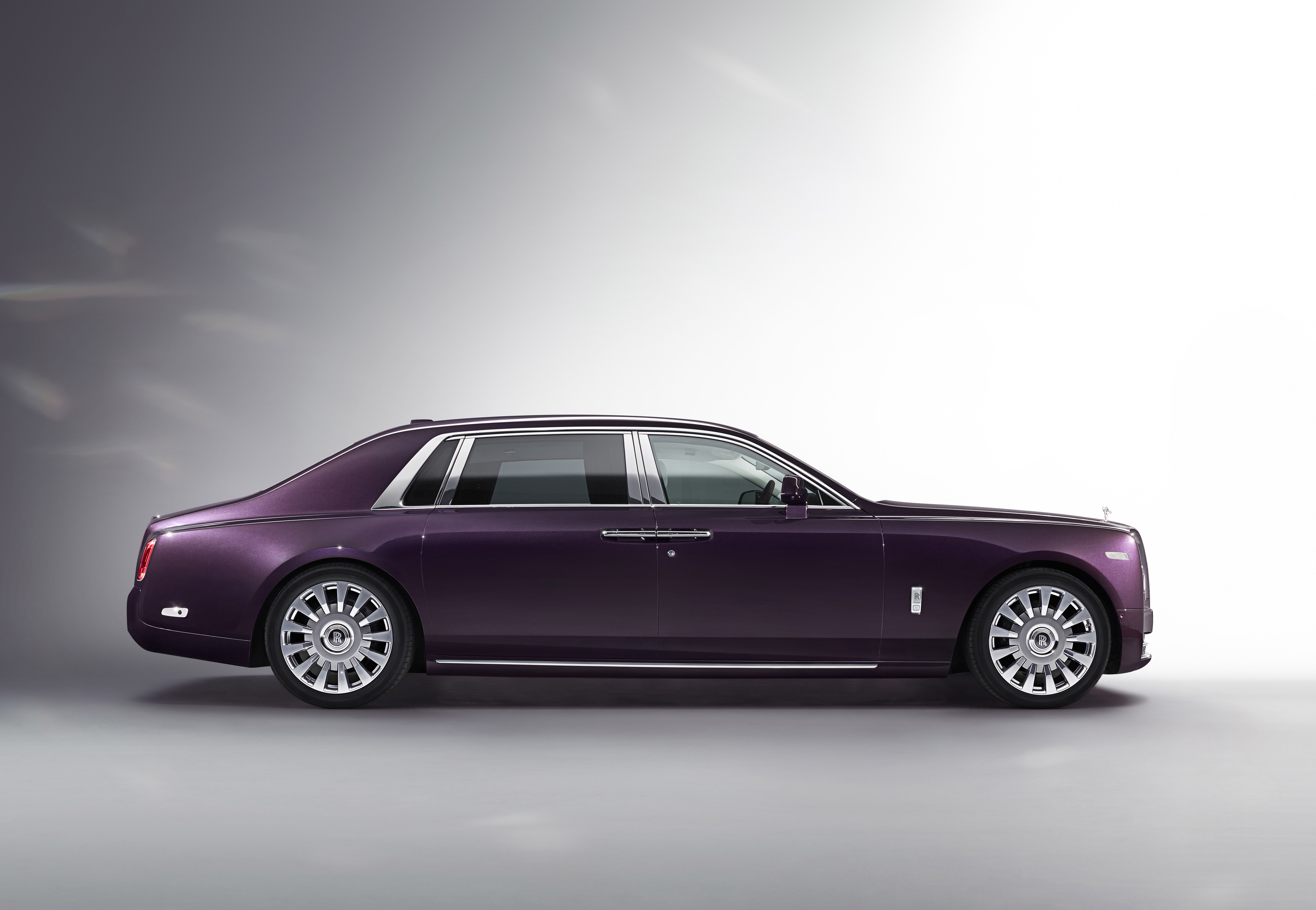 Rolls-Royce (and Bentley) resided in a Cuban cigar-scented, Napoleon brandy-laced, wood-panelled clubhouse to which the likes of me would be granted only a visitor's day pass, every now and then, when it allowed me the privilege of providing it with publicity, as long as my editorial outlets were of substantive enough quality that they might have the much-desired effect on the proles…never for business generation, you understand; just to highlight the automotive excellence that was largely out of their reach. It was inevitable that such exclusivity would finally reach its denouement. After all, even pricing its models in six-figure territory was never enough to assure brand longevity, even though it now takes seven figures to achieve the same aim today. Both Rolls and Bentley were destined to endure problematic existences, regardless of regal patronage, regardless of export potential.
When you see what VW has achieved with Bentley since the separation, the results are no less than remarkable and both status and profits-generating for the parent firm. Rolls, which now produces its cars in an even-more hobbit-like location, at Goodwood, in Sussex, relies on Germanic part-production and final assembly in the UK, as well as tried and Teutonically-trusted BMW engineering standards.
Yet, while VW Group has an innate comprehension of what constitutes automotive design excellence for a world market, even with the brush of Bauhaus influencing the final strokes, I fear that BMW leans on a more Bavarian Catholicism that is as narrow as its church and every bit as constricting. While I get the joke perpetrated by Mini, even though it is a humour that has started to wear exceptionally thin these days, there is no jest being offered by Rolls, which manages to look more Brinks-Mat security vehicle than achingly and luxuriously unobtainable.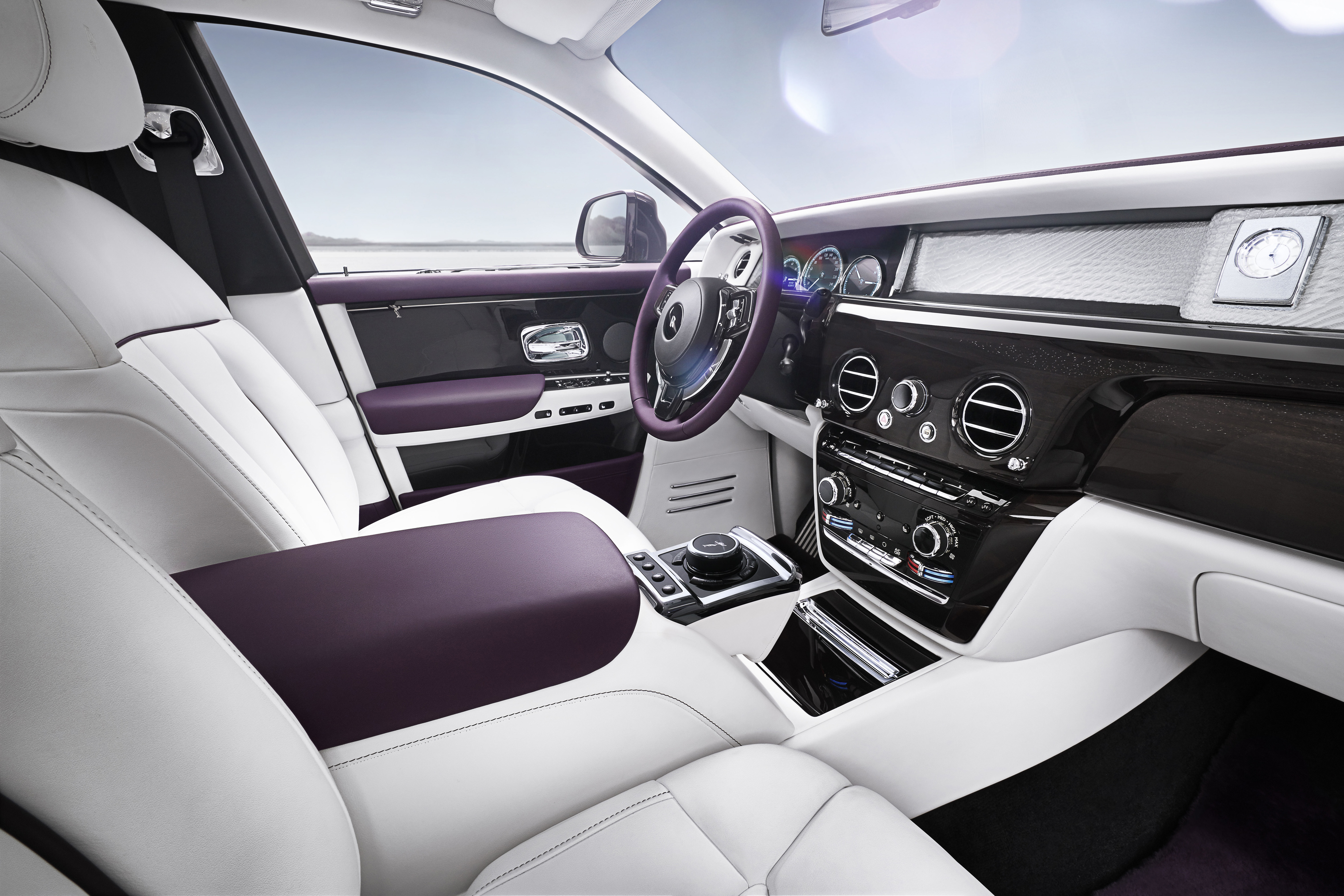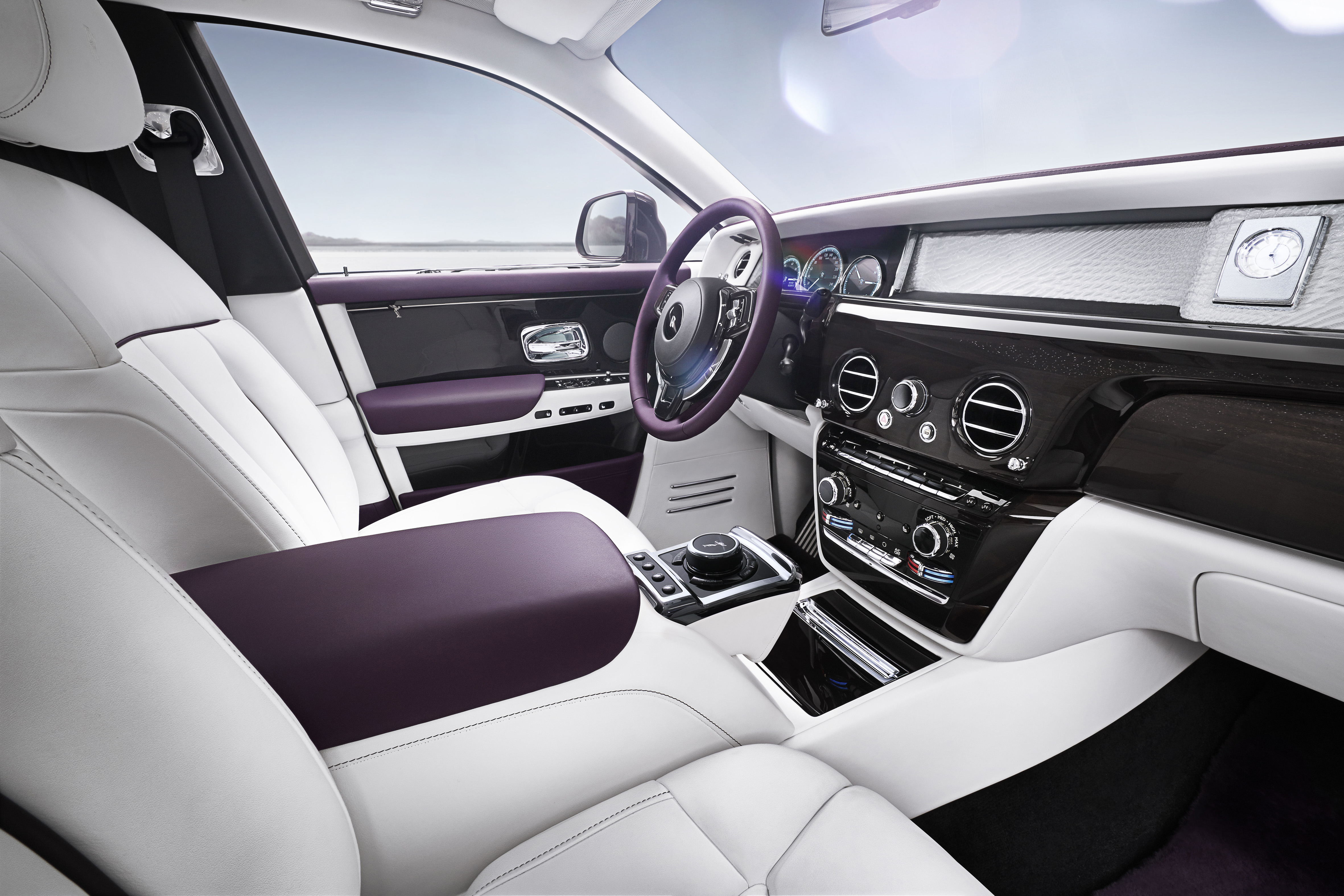 Naturally, the company offers its bling-fest with accompanying interior light displays, power-doors and a customer profile that encompasses the Top200 wealthiest people in the world, including louts like that chap Sugar, whose only reason for having one is because he is considerably richer than you are, mate! Truth is, most of the customer profile is no longer the landed gentry that once visited Crewe to specify the cut crystal decanters that graced its bespoke refrigerated Champagne casket but a growing list of nouveau-riche that cannot tell the difference between rosewood and walnut and would struggle differentiating a Gurkha Black Dragon cigar (at $1,150, the costliest in the world) and a King Edward cheroot.
BMW realises that the finest craftsmanship in the world would be lost on these types, which is how it can grant the illusion of exclusivity, without the accompanying investment and that is why its cars manage to look like Formica and leatherette replicants and not the product of fevered endeavour…even though the price tag insists the contrary. I would venture to suggest that today's Roller is the 21st Century equivalent of that 1960s' Cadillac. Timely technological brilliance is its watchword, just as much as the clinical expression from the gnomes that guard the company's Swiss bank account. Little wonder the New Phantom looks like a character-free zone; it is not allowed to be anything else. If you want old-style Great British quality with a modern twist of excellence, then Bentley should be your high-end target, even though the Germans also own it.