Being brave is not normally a VW attribute, opines Iain Robertson, but the much-loved Polo model, while remaining a best-seller, might dent Golf sales with its freshly engineered excellence, which will take its customer appeal to new pinnacles.
It is always an occasion, when a new Volkswagen is unveiled. In many ways, despite the 'dieselgate' shenanigans, which have done nothing to stem the continued growth of the VW Group in world terms, car buyers have more than an inkling of what they let themselves in for, when investing in a Volkswagen. In most respects, it is the consummate classless mode of transport, meeting business and private driver and occupant demands across a wide spectrum of competences and expectations, while seldom letting them down.
Six generations in, with one of its most popular models, and you might expect that its manufacturer would have practised enough to get the recipe right. So far, the VW Polo has been a staple of the compact hatchback scene, always admired, defiantly durable, invariably well-built, usually a Top Ten seller and presenting a blend of pleasant models, from frugal to fast. It has always been the ideal 'baby brother' to the larger and eminently popular Golf. However, it has never escalated itself beyond that highly acceptable support role…until now.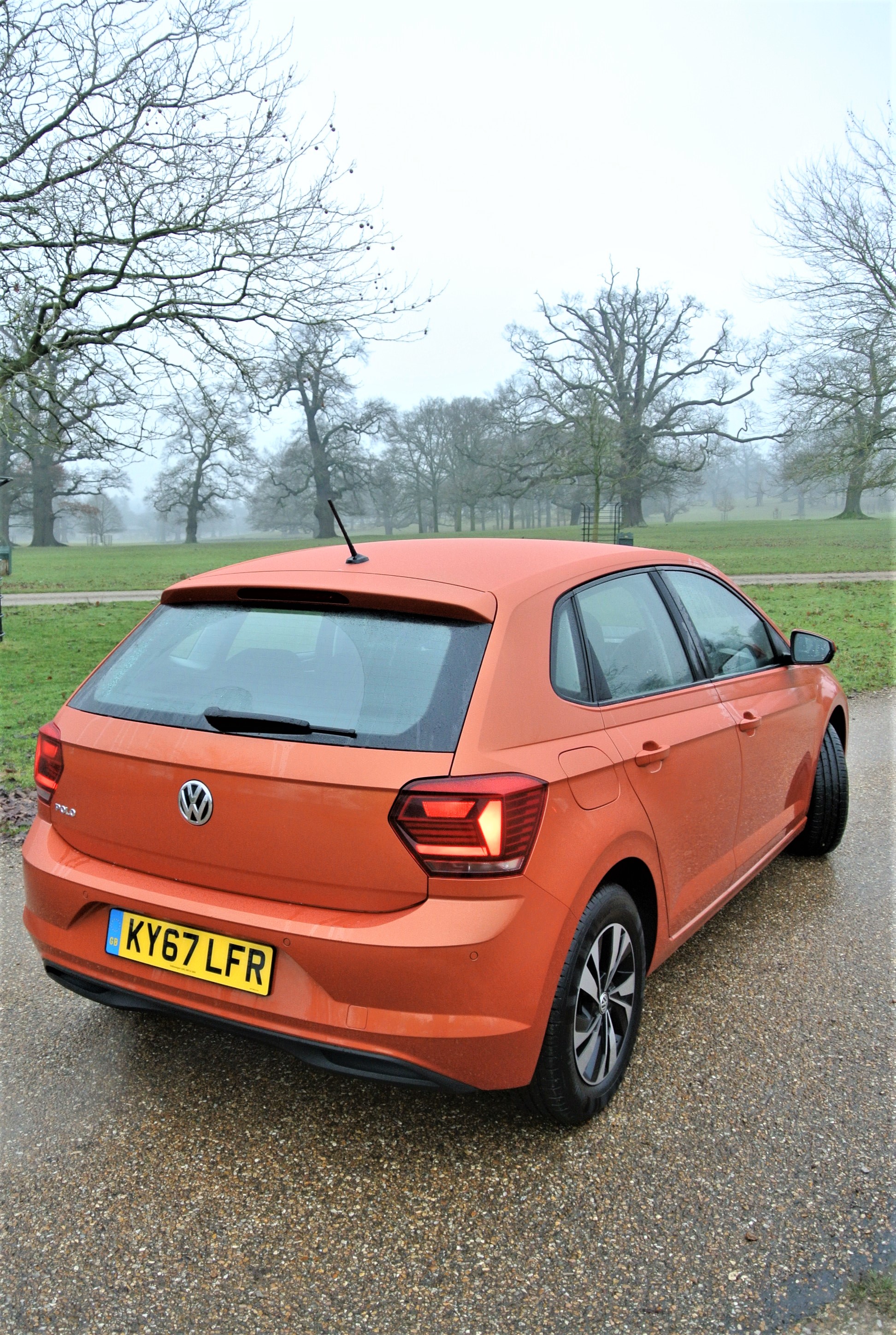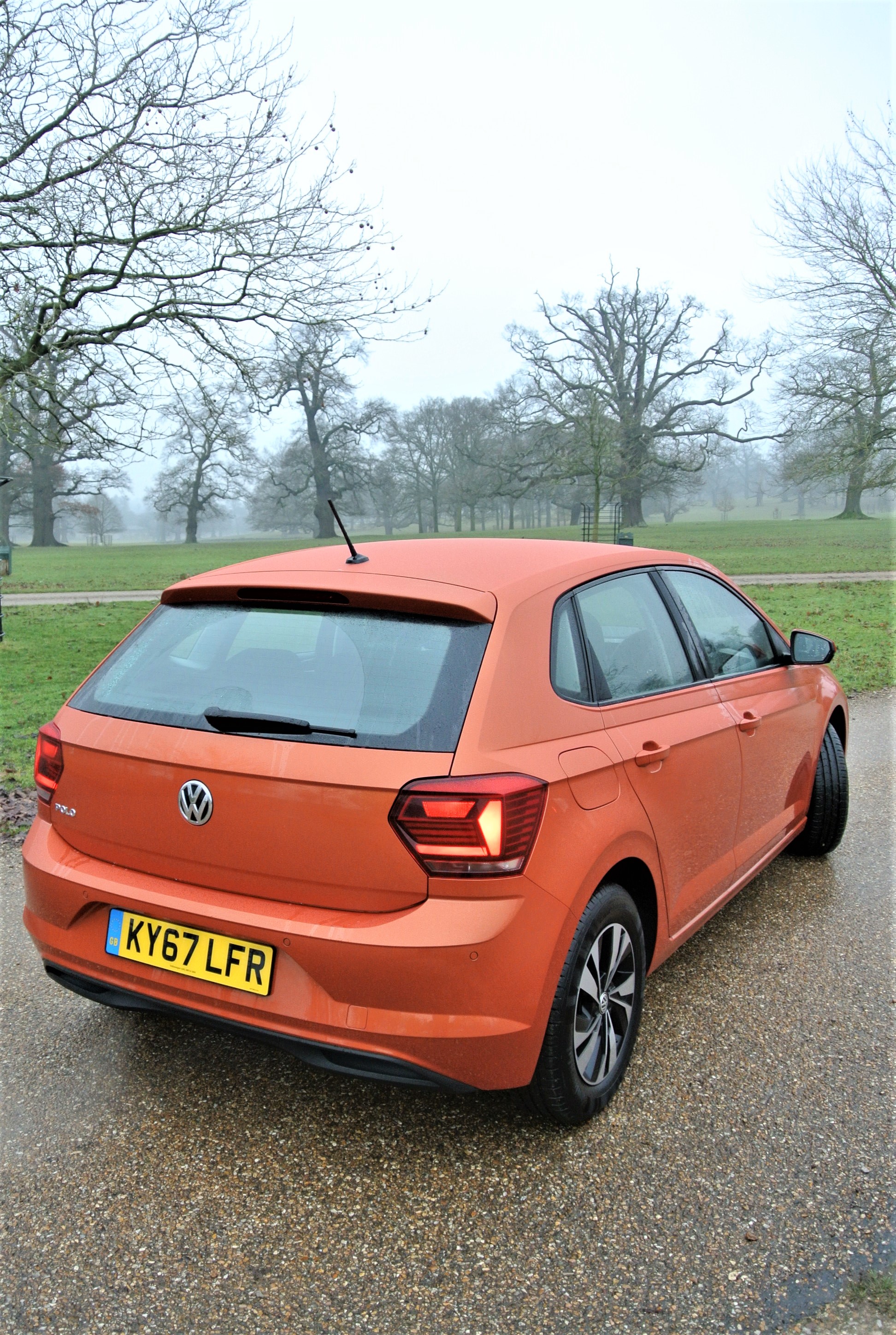 Bandying around terms like 'iconic' can be dangerous. Yet, VW is a company to which the descriptive term has been applied on more than one occasion and not without due cause. Its reputation, despite a few recent 'knocks', remains sacrosanct and there is plenty of evidence, mostly in record sales terms, to support its world-beating status. However, it has never shed its 'People's Car' purpose, an aspect for which it continues to be lauded justifiably.
Thus, I found myself at the controls of the box-fresh latest model, in what is sure to be the most favoured trim: 1.0-litre TSi, 92bhp, 5-speed manual, SE five-door. It is wider, longer but slightly lower than its forebear, while retaining clear visual links to the Polo heritage. Most noticeable externally is the 'Tornado Line', a sharply defined swage that runs along its flanks and adds another attractive element to an intensely intelligent design.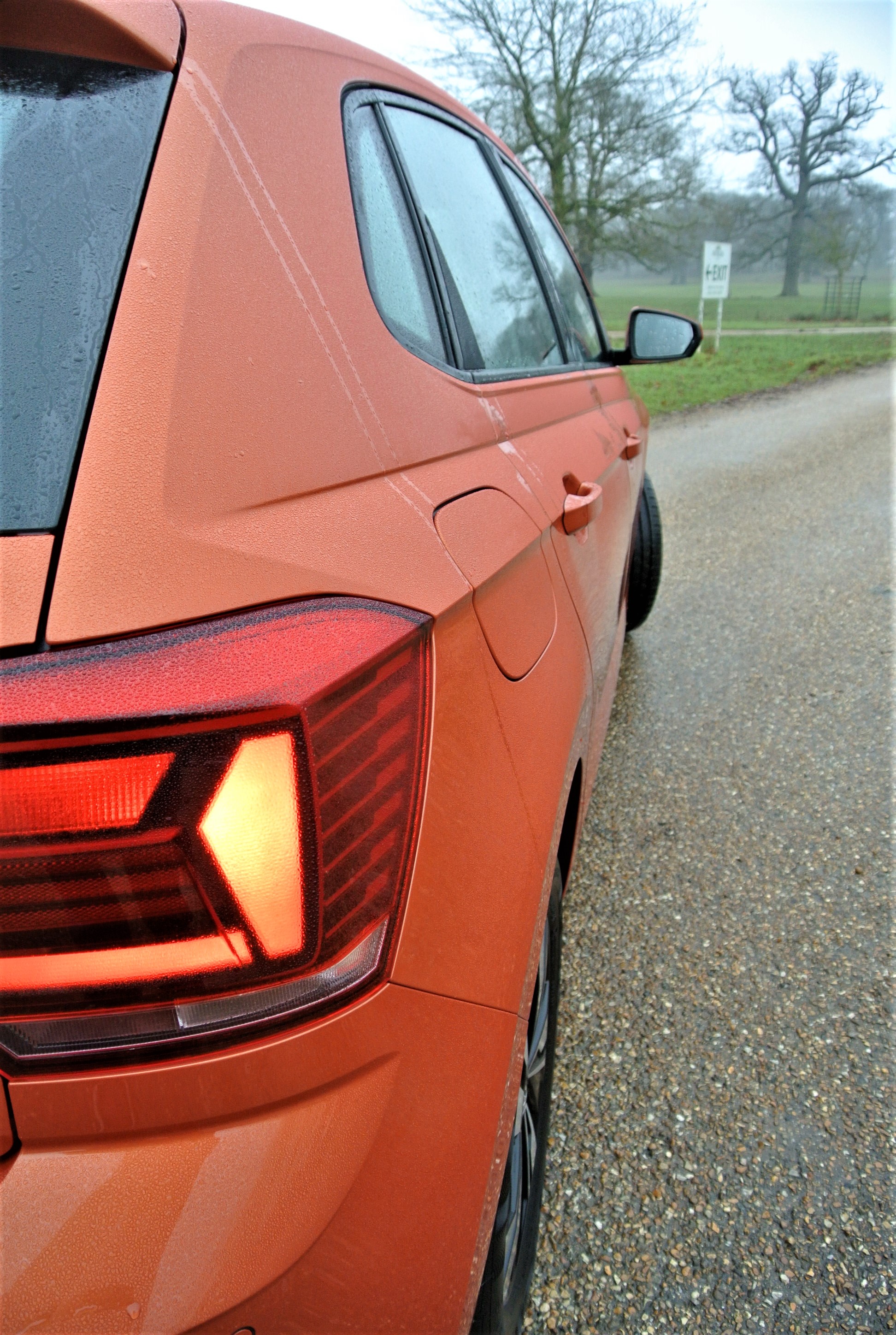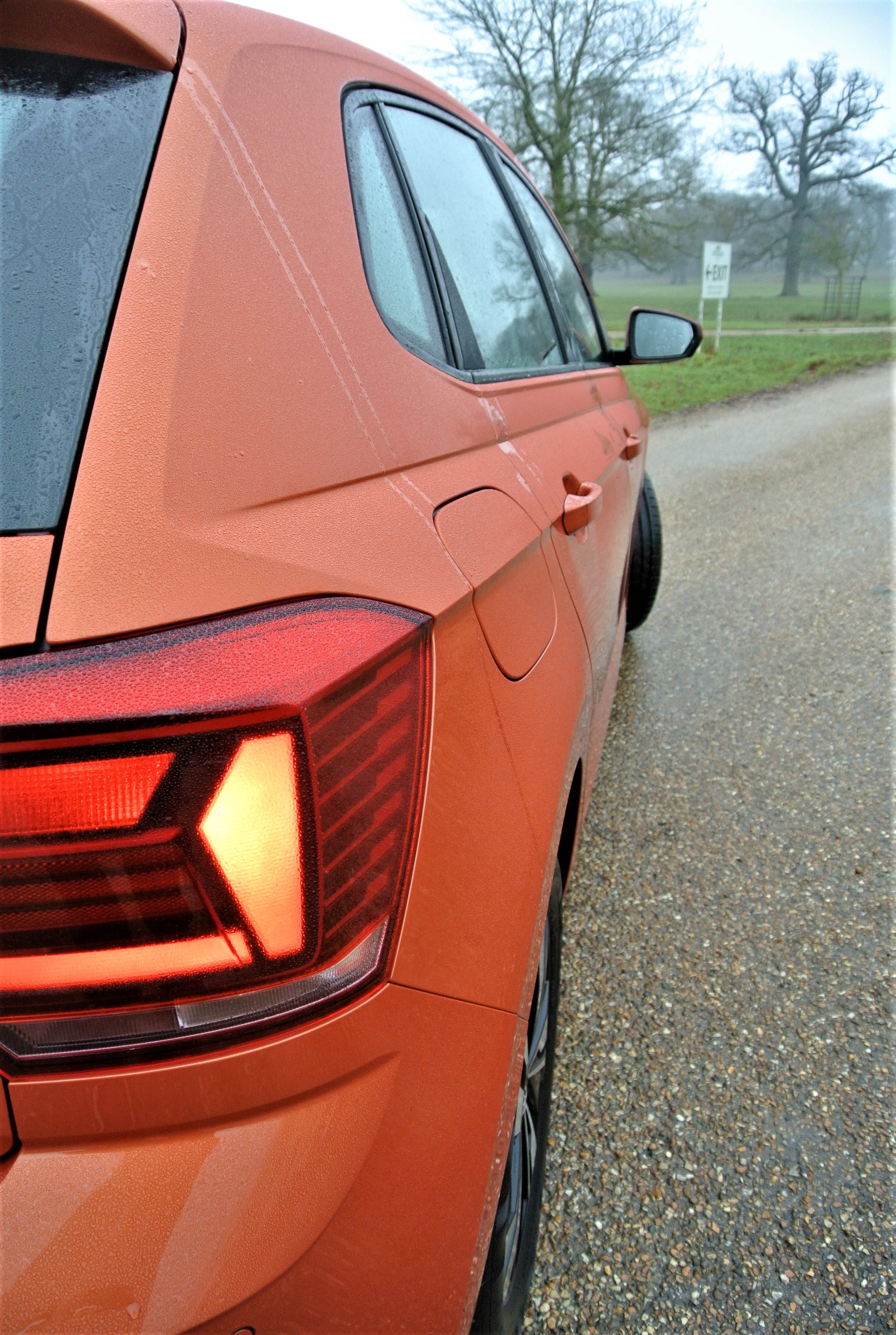 Most noticeable within the cabin is the keenly shaped, soft-touch dashboard moulding that adds a distinct touch of class, yet retains the user clarity for which many VW products have been praised rightly over the years. The visual integrity and tactility lift the Polo from eminently acceptable to unmistakably desirable and all before turning the ignition key. It never ceases to amaze me, how Volkswagen is able to maintain the qualities that define its existence, usually against almighty opposition from other brand giants. Yet, it does so and, with the new Polo Mark 6, it assures the car's appeal, from well-lit showroom to on-street.
Now that VW has expanded its 1.0-litre three-cylinder engine range from 62 to 112bhp across four variants, it is the 92bhp turbocharged version that proves to be the class of the field. For what it is worth, I also sampled the 112bhp alternative hooked up to a 7-speed DSG (twin-clutch automated) transmission, which was markedly zestier. However, I was not alone in believing that the less potent unit will become the engine of majority choice, not least because the example I was driving lacked nothing in daily-driver terms and, price-tagged at £15,930 (the range starts at £13,855), it offers immense value-for-money.
It is worth highlighting that both a 1.6 TDi (for remaining diesel fans) and a 197bhp 2.0TSi are also available, the latter in GTi trim. It leaves a glaring chink in Polo's armour that a forthcoming 147bhp 1.5-litre, featuring cylinder shut-off technology, will fill later in the year. It is also worth noting that seven trim levels complete the line-up, starting with S, SE (as tested), Beats (related to the sound system), SEL, R-Line, GTi and a new trim but not power-enhanced GTi+ level. Once they arrive, the new Polo will offer one of the widest model choices of almost any brand.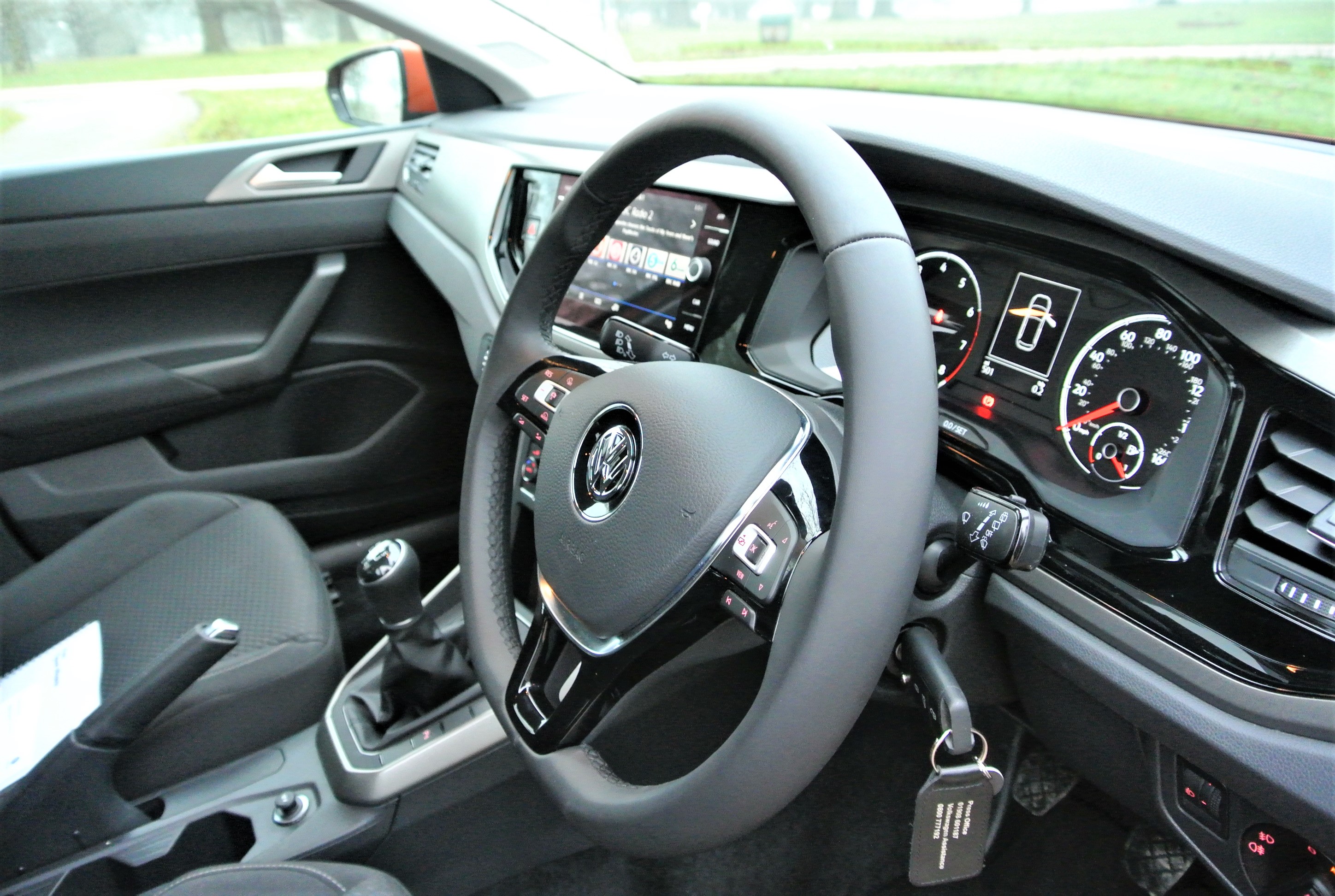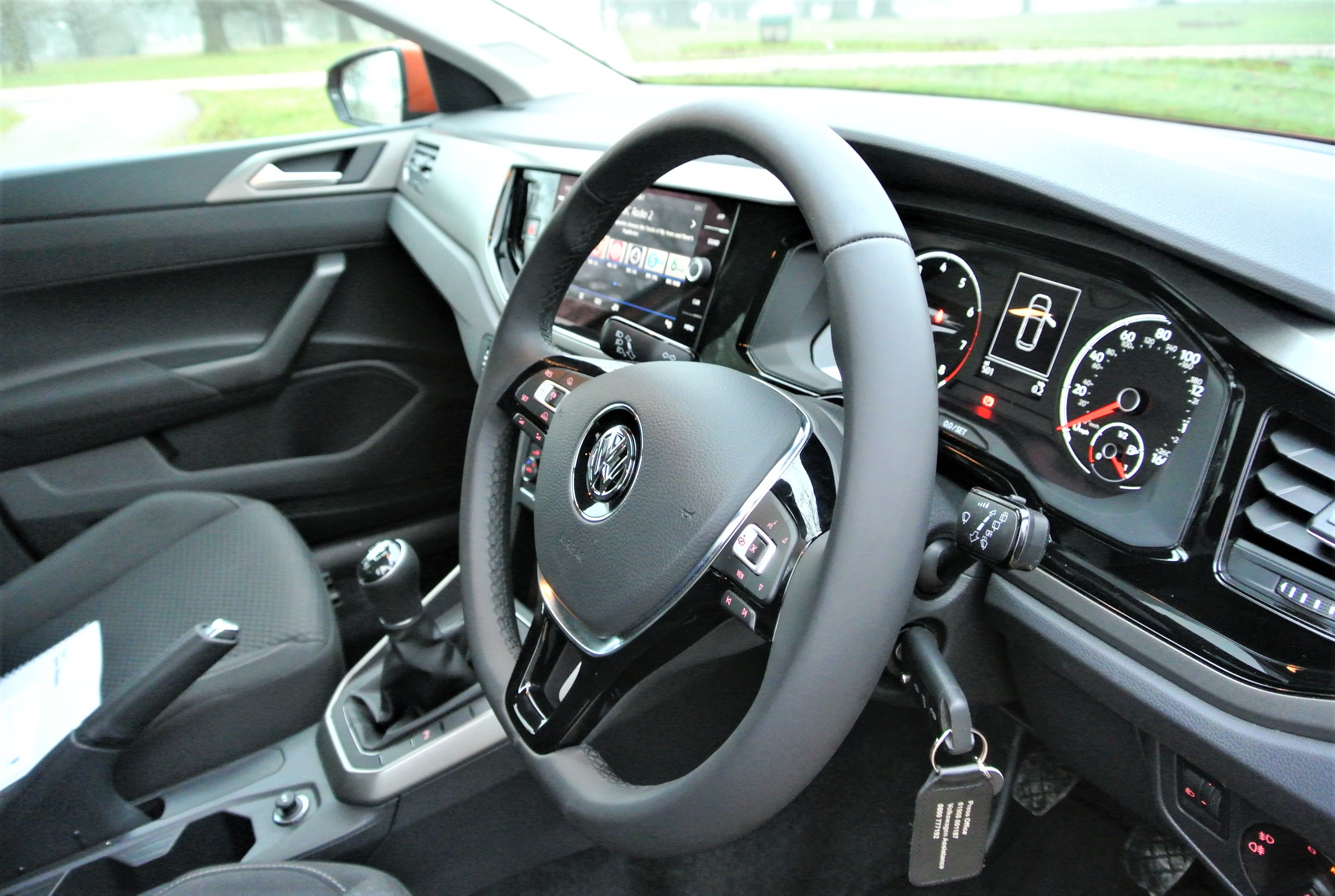 Yet, the usual caveats arise, when ticking the boxes on the options' list, as the SE model pictured was carrying over £3,000's worth of personalisation extras, such as alternative alloys (+£125), adaptive cruise control (+£600), climate control (+£415), cornering/front-foglamps (+£250), parking sensors (+£315) and both 'light and sight' (+£195) and winter packs (+£285). Buyers need to be aware of what they seek in their choice of model, as the 'goodies' seldom add to the subsequent trade-in value.
To suggest that the Polo has matured, yet retained its masterful youth appeal, is almost an understatement. Assuredly, it has grown-up. It is demonstrated amply from the instant the wheels turn. From a purely personal standpoint, if a car manufacturer fails to achieve the right amount of feel, feedback and response from its steering, I start to shy away from its other more positive aspects. Polo has been engineered to perfection.
In fact, the impression, whether around-town trawling, or dialling-in minute corrections at high-speed, is phenomenal. With judiciously matched springing and damping, body roll is maintained at a low level, which aids overall stability, while bump suppression and noise reduction is on a significantly higher plane. Not even nasty mid-bend road imperfections can divert the Polo's unerring balance. Amazingly, while accepting the measured dimensional growth, the new Polo feels like a much larger car and it delivers accordingly.
While it is easy to become transported to a motorist's 'happy place' with such finely engineered underpinnings working so efficaciously, it is the outstanding, broad competence of the tiny engine that amazes most. Although the 0-60mph benchmark is despatched in a moderate 10.5s, its top speed of 116mph is not a major surprise, although the wonderfully leggy gearing is, allied to a crisp manual gearshift. As an example, running the engine to its untortured redline in second gear, the Polo exceeds 65mph. It is revvy but it is also loaded with mid-range torque (129lbs ft between 2,000-3,500rpm), which makes feasible strong acceleration from little more than idle speed, an aspect that pays dividends in fuel returns. The 999cc engine is CO2-rated at 101g/km and its Official Combined economy is given as 64.2mpg, although I recorded 67.2mpg on a 40-mile drive around Buckinghamshire.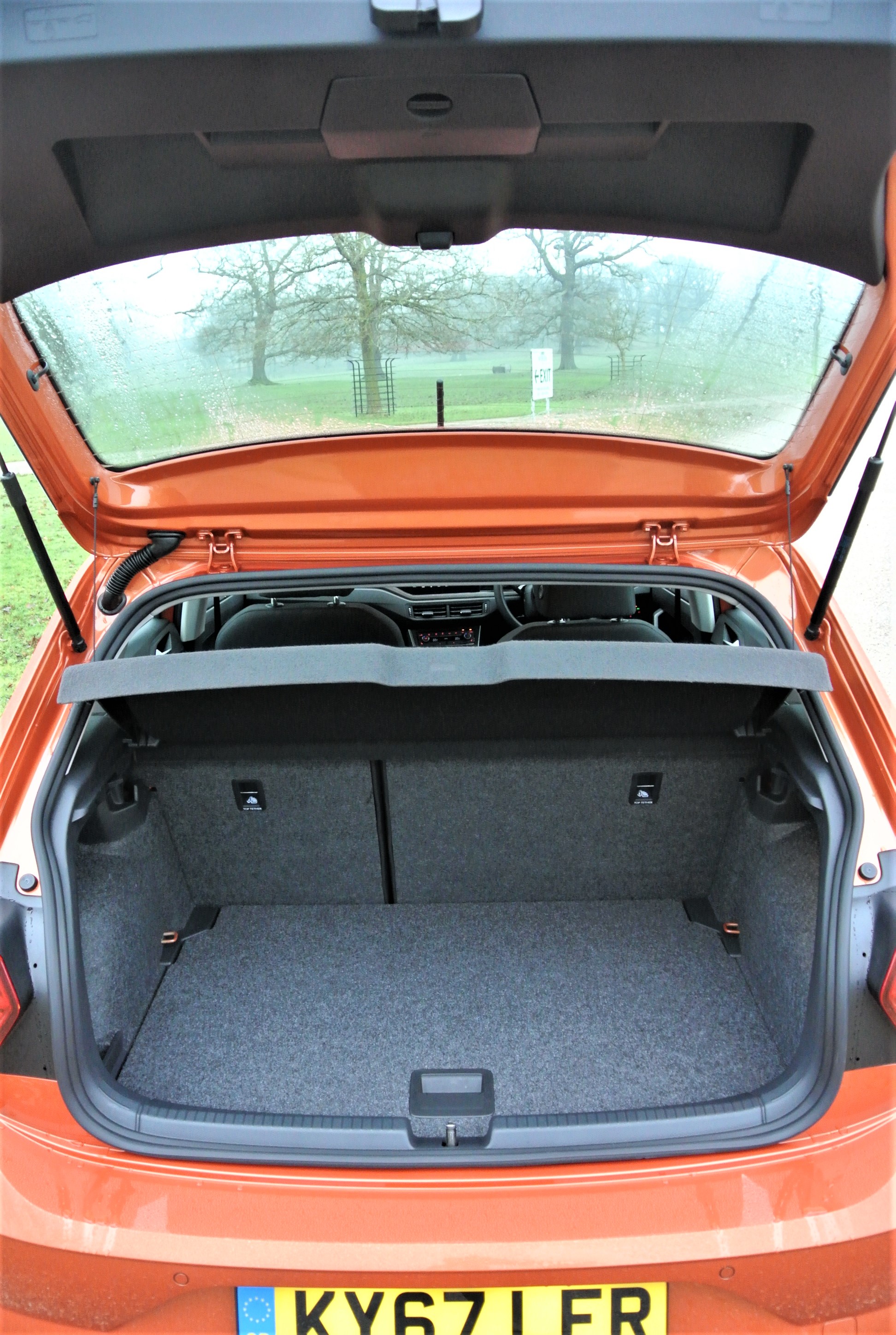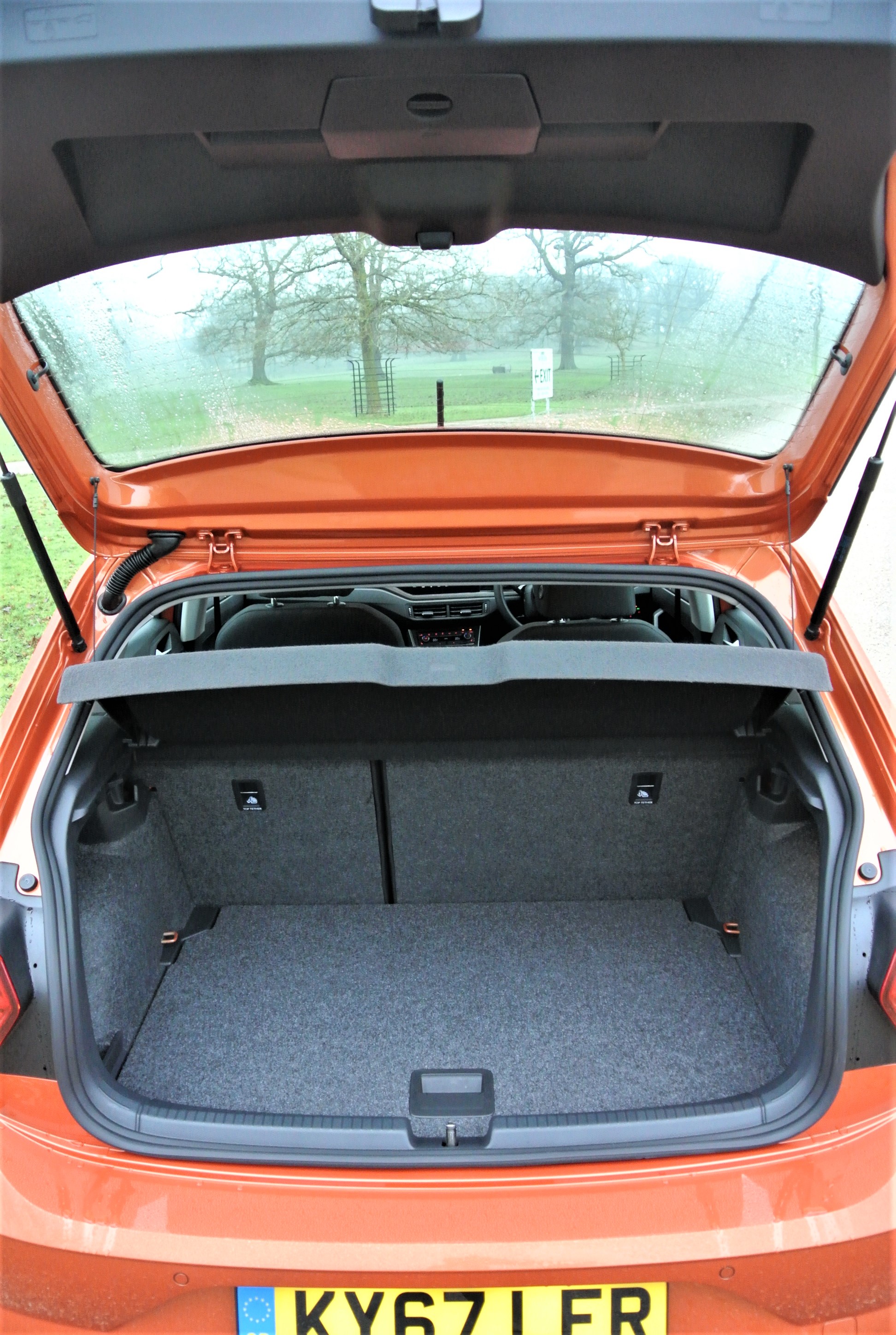 As a family car, the new Polo works most efficiently. The multi-adjustable driving position is comfortable for a wide range of driver statures but there is also plenty of space across the rear bench for more than two adults. Despite the lower roof-line, there is actually more headroom than in the previous generation Polo, which sits on the Group's new MQB-A0 platform. While the rear seats perform their usual split-fold functionality, the boot is now class-leading at 355-litres, which is more room than some cars a class-up from Polo (1,125-litres with seats folded).
Tipping the scales at 1,145kgs, the Polo gives ample evidence of its build integrity. It is not the lightest on the block but the feeling of impressive solidity is rewarding to the driver. Insurance rated at 'Group 8E', living with a new Polo in this guise will be a relatively low-cost affair. The bottom-line for me, is that the new car is not just adding to the numbers but serves to firm-up Volkswagen's repute in a vital market sector.
It is easy to get excited about a new car but, when it is as all-round impressive as the all-new VW Polo, an aura of confidence hoves into view. In choosing a VW Polo but attempting to avoid hyperbole (and failing abysmally) it is heartening to know that you are investing in the best small car that money can buy.