Cars that speed up drivers' reaction times and anticipate acceleration, steering and braking by reading brainwaves could be available within five to ten years, reports Iain Robertson, who is seriously worried that a disconnect might exist.
Nissan, the Japanese carmaker, is exceptionally proud of its wondrous 'breakthrough' in vehicle technology, whereby the human brain is drawn into the vehicle interface. Unveiling its findings at the CES 2018 trade show, held in Las Vegas, in early-January 2018, its Brain-to-Vehicle (B2V) development will enable cars to interpret signals from the driver's brain, thereby redefining how drivers interact with them.
Needless to say, vehicle engineers' common mindsets being what they are, Nissan believes that road travel will be made safer, because the cars will continue to adapt to make driving 'more enjoyable'. The development forms part of what the company refers to as Nissan Intelligent Mobility, its vision for transforming how cars are driven, powered and integrated into society, all of which is thoroughly worthy, until you contemplate the ramifications.
According to Nissan Executive Vice President, Daniele Schillaci, "When most people think about autonomous driving, they have a very impersonal vision of the future, where humans relinquish control to the machines. Yet, B2V technology does the opposite, by using signals from the driver's own brain to make the drive even more exciting and enjoyable. Through Nissan Intelligent Mobility, we are moving people to a better world by delivering more autonomy, more electrification and more connectivity."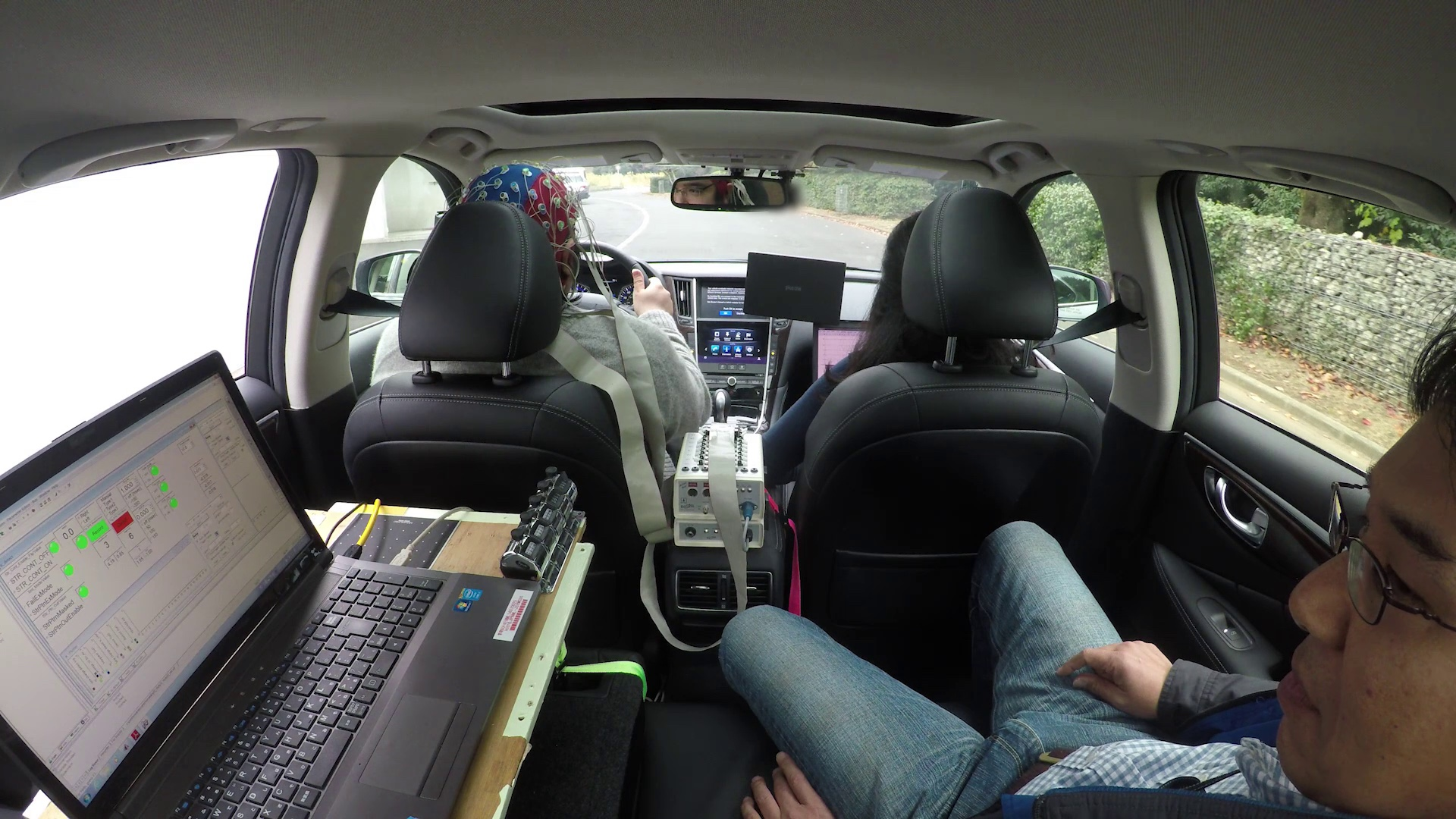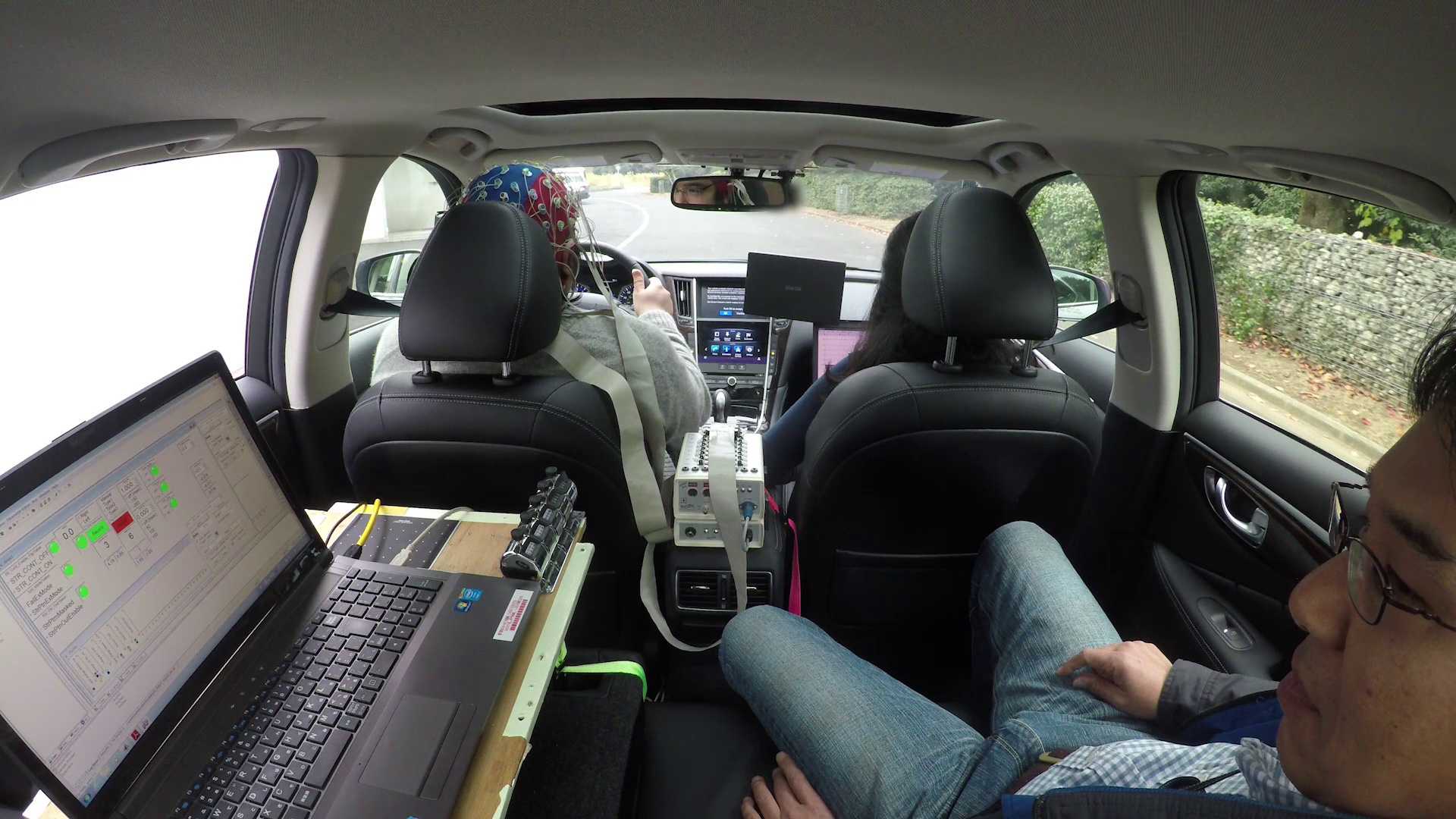 Therein lies the first problem; as with all car companies, their views of the future, in an highly competitive market, are governed by what they believe in…the ethos that controls their status in the market and how they believe that they are perceived. Dependent on the size of the company, that integrity can become confused by corporate arrogance. Nissan is regarded as a car manufacturer that has committed totally to the electrification of its cars and its boss, the inimitable Carlos Ghosn, has been exceedingly public about the stance he formulates for the firm. He is 'always right' and anyone that argues 'is wrong'. The connectivity and autonomy aspects of Mr Schillaci's proposition are controlled more by governments and broader legislation.
Linking them together, by introducing 'brain decoding technology', which is said to predict a driver's actions and detect discomfort, is 'market-leading' for sure, thus complying with Nissan's apparent remit. It is suggested that by catching signs of the driver's brain as it is about to initiate a movement, such as turning the steering wheel, or depressing the accelerator pedal, driver assist technology would commence the action more quickly. The intended end result is improved driver reaction times and enhanced driving standards.
As an adjunct, in being able to detect and evaluate driver discomfort, artificial intelligence (AI) would alter the driving configuration, or driving style, when the vehicle is in autonomous mode. Dr. Lucian Gheorghe, who is the senior innovation researcher leading the B2V research, at the Nissan Research Centre in Japan, stated, "Other possible uses include adjusting the vehicle's internal environment, such as using 'augmented reality' to adjust what the driver sees, in order to create a more relaxing environment."
During trials the test driver wears a device that measures brain wave activities, which are then analysed by autonomous systems. By anticipating intended movement, the systems take actions, as mentioned above. Nissan's aim is to offer an optimum level of driving assistance in manual driving mode, to provide the driver with complete control of his or her car, albeit electronically-enhanced. The brain wave measurements, taken in real time, allow the vehicle's autonomous aspects to match a specific driving style.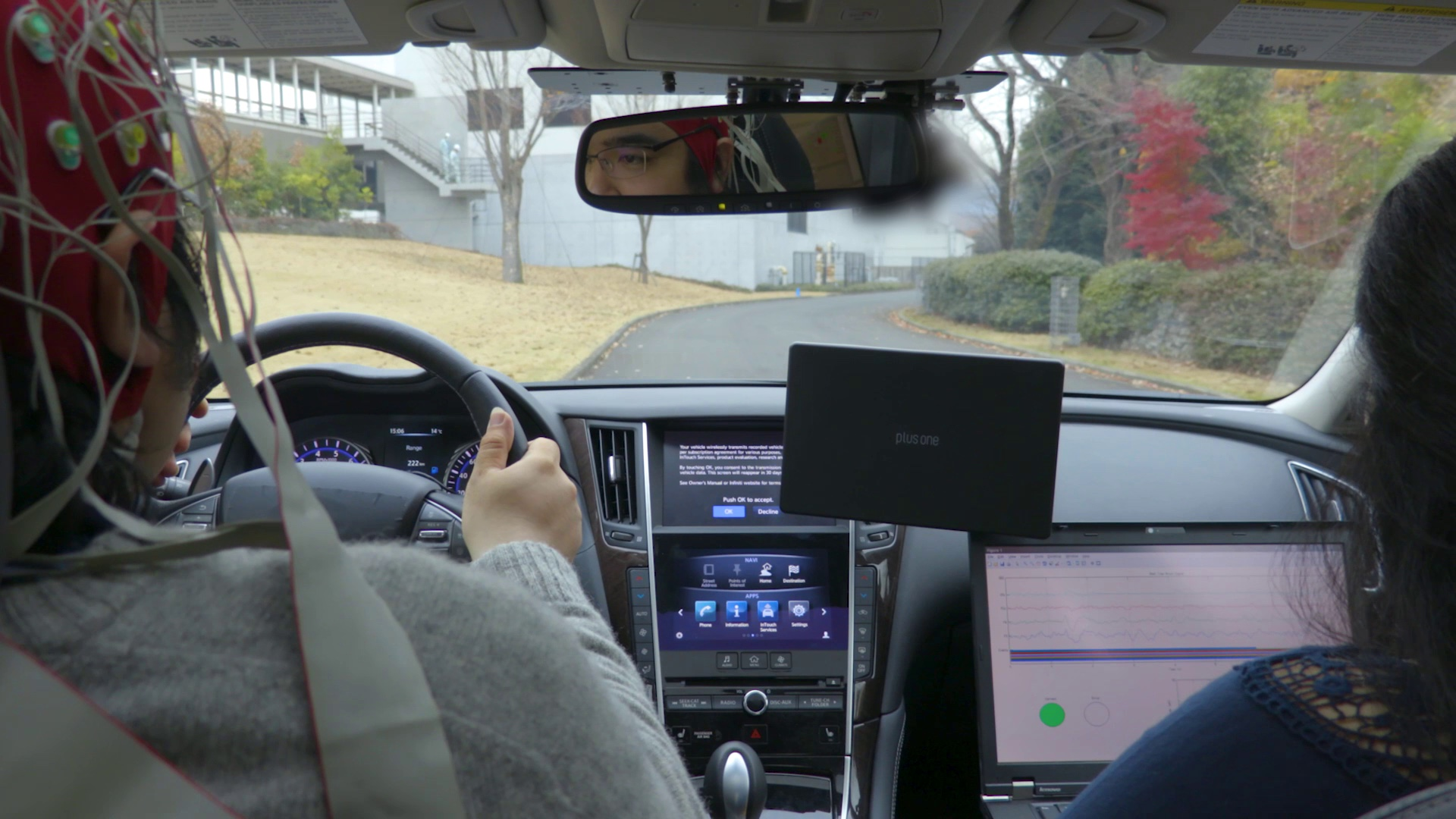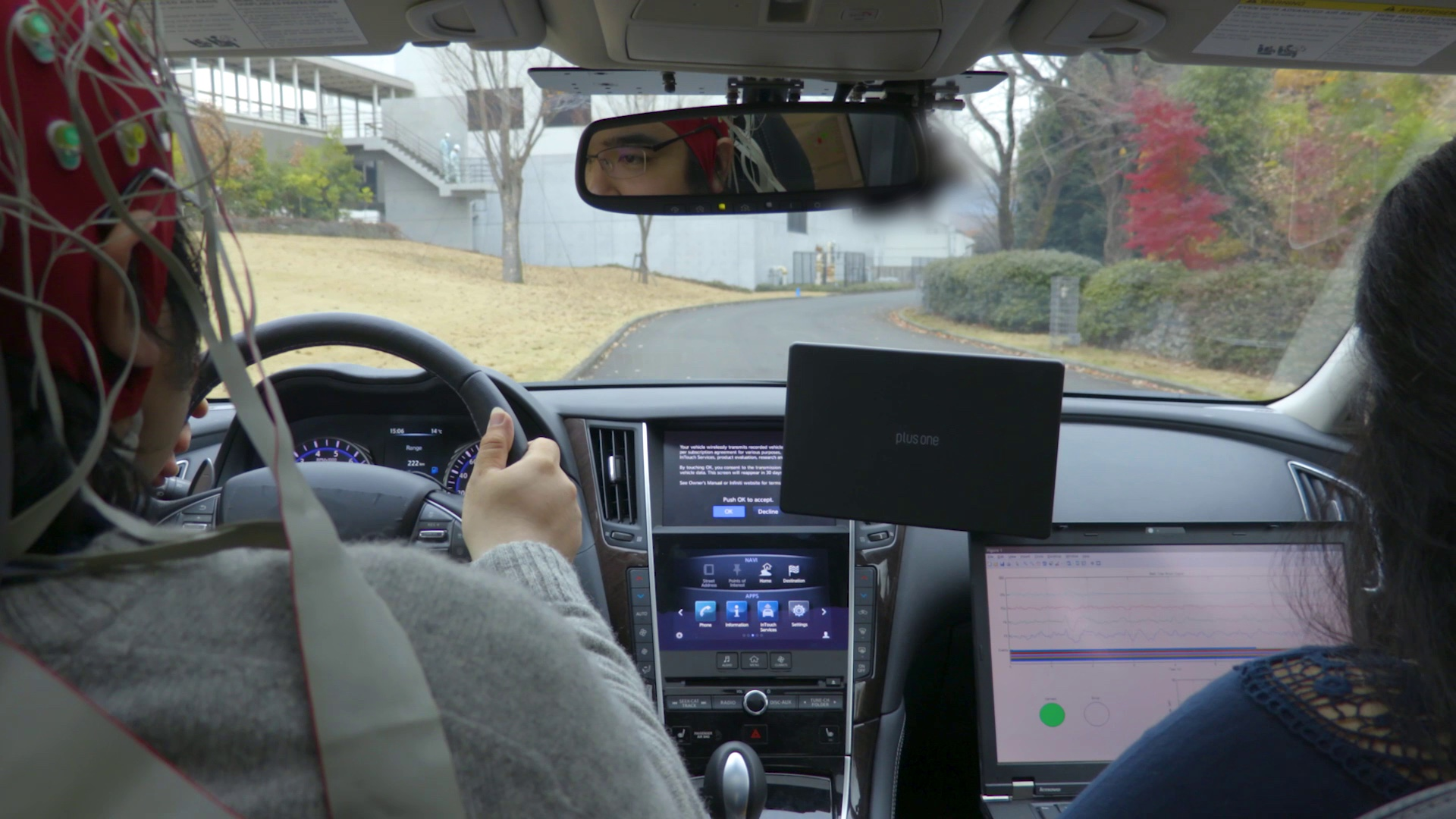 While wholly honourable, the technology will take limited account of the 'flibbertigibbet' nature of some humans' brain waves. Most vehicle incidents take place in built-up areas. Most humans are readily distracted. Whether it be street furniture, a 'dolly-bird' out for a walk, a new car that the driver may have promised himself, bad weather conditions, thinking about work problems, or even a forthcoming holiday, they are all distractions from the main focus, which should be on driving, planning and negotiating around other road-users.
It is all very well, from the sanctity and clinical environment of a car manufacturer's design studio, which is populated by like-minded individuals, to propose that enhancing a vehicle's responses by linking to brain activities, may have positive benefits for some form of 'greater good', but it takes no account of human nature. Due to the fact that motoring technology is being steered by governments possessing 'zero accident' agendas, a clear disconnect is occurring between humanity and true progression.
While little, short of financial restrictions, can be done to inhibit the march of future technology, insisting that the unique features of a human brain can be co-opted into improving driving standards is really in the realms of 'cloud-cuckooland'. While I applaud new thinking, heralding B2V as something radical and life-affirming is more closely akin to hoping that your choc-ice will not melt in the midday sun. Ask yourself a question: would you entrust your brain to improve your driving?