According to Iain Robertson, Lexus has failed to tantalise and engage with its potential customers so thoroughly as the latest LC500 can and the 'shockwaves' will reverberate for some time, possibly lifting the brand from niche to serious luxury.
Japan is a country not renowned for giving the West a fright in new car terms, however Toyota's luxury arm, Lexus, has set phasers to stun and is on an all-out assault against preconceptions to heighten sensual delights. For a brand that got off to such a cracking start in the mid-1980s, with its launch-pad LS400 luxury saloon that aped the Merc S-Class to a most worrying extent, while its products have been very good since, they have lacked that initial spark.
Yet, Nissan's luxury arm, Infiniti, should have been in an equally fit state. That it is not, lies in the simple fact that Lexus was launched through selected Toyota dealerships, while Infiniti relied on a dealer chain. A major marketing error. Just as Audi was separated in the early-1990s from the VW dealer network, to become a standalone entity, Lexus performed a similar task a decade later. Infiniti, sadly continues to flounder, however worthy it might be.
These aspects are being highlighted, because Japan had concentrated its early world production on dominating the volume sector of the new car scene. Luxury was something that European carmakers were somewhat better equipped to handle. Lexus was the gamechanger and it has continued to make steady in-roads since its first UK registrations. However, now it is aiming higher and the high-end sporting coupe is very much its target. The previous generation car fell into the good but not great classification. The new LC500 rewrites the specification.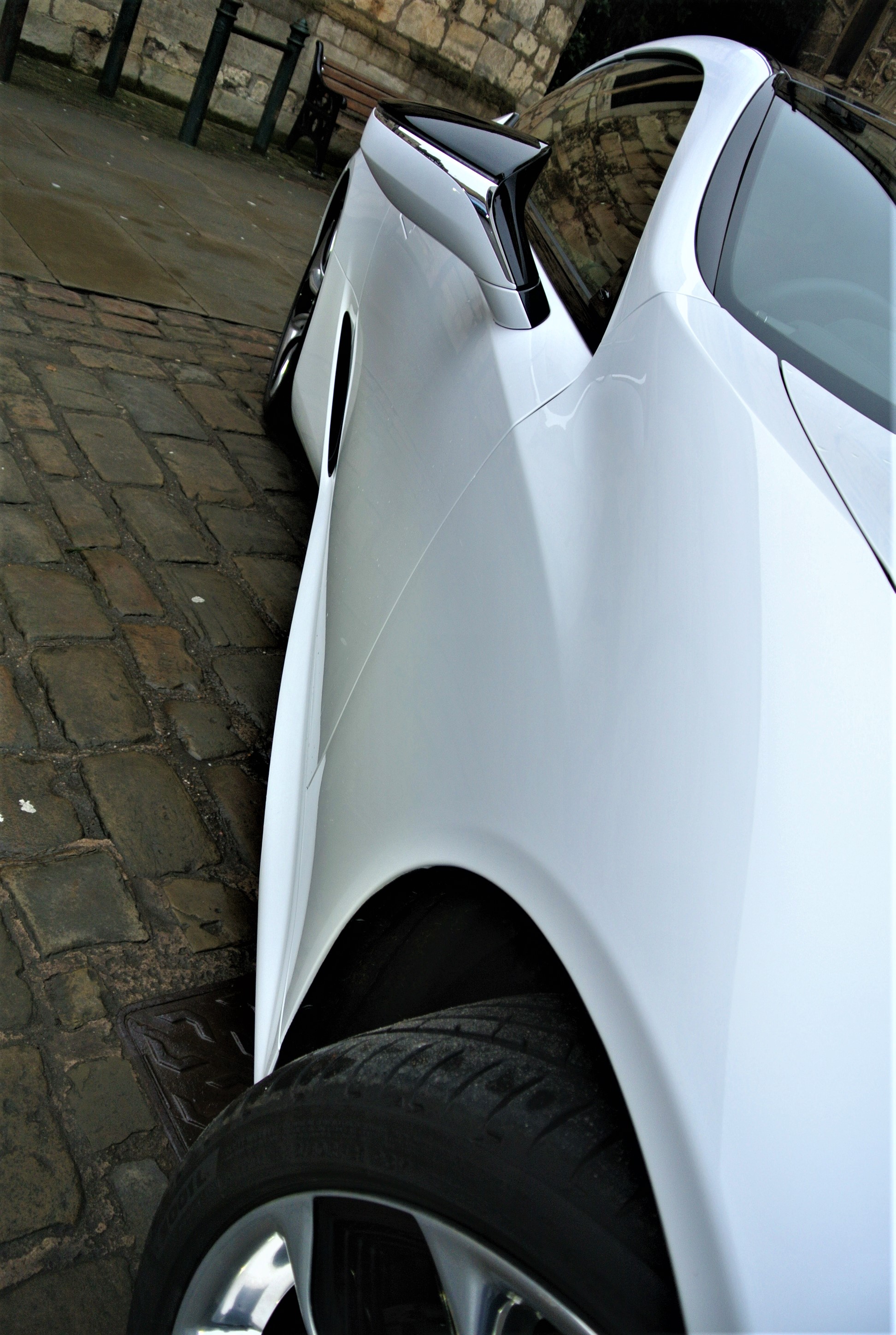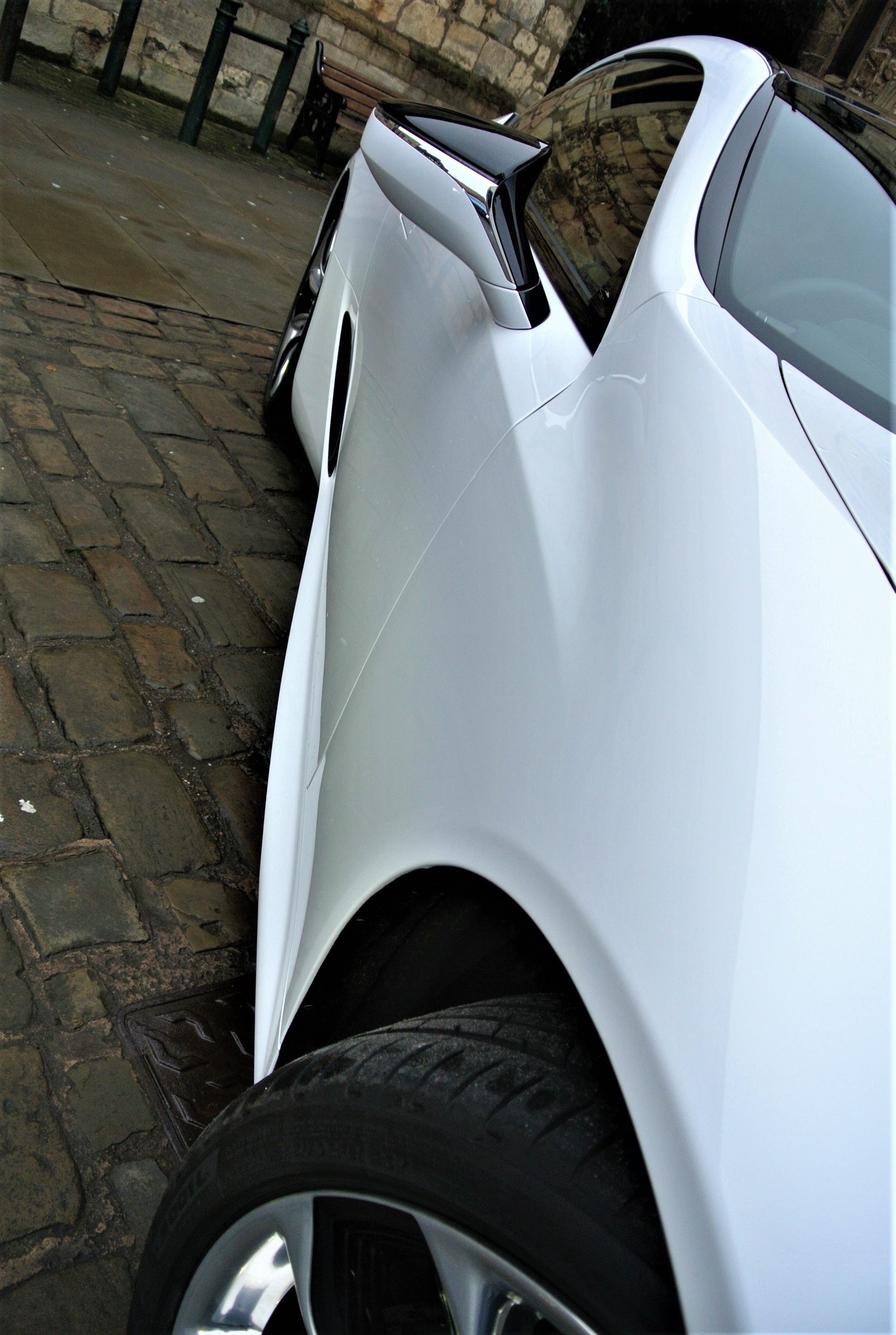 Packing a punch is a vital prerequisite for high-performance motorcars, even in an increasingly velocity-restricted and speed-averse environment. Thus, it should come as no surprise that the latest Lexus LC500, with Sport+ Pack, in which LC stands for Luxury Coupe and 500 represents the 5.0-litre capacity of its naturally-aspirated petrol V8 engine, is armed with 471bhp, developed at a gloriously rich 7,100rpm.
It is enough to whisk the sophisticated supercar from 0-60mph in a mere 4.0 seconds, before reaching its politically-limited 168mph top speed (with the restrictor removed, this car could touch 200mph to confirm its supercar status). However, mated to a compact but hyper-efficient 10-speed, programmable automatic transmission, it can cruise at 60mph showing a mere 1,150rpm on a chronometric-type, digital rev-counter. Switched into SS (Super Sports) mode of the three-position rotary switch, located in the top-left of the instrument binnacle, and using the crafted alloy paddles (located behind the steering wheel), apart from the dial colour change, its shift times are comparable with most race-derived automated gearboxes.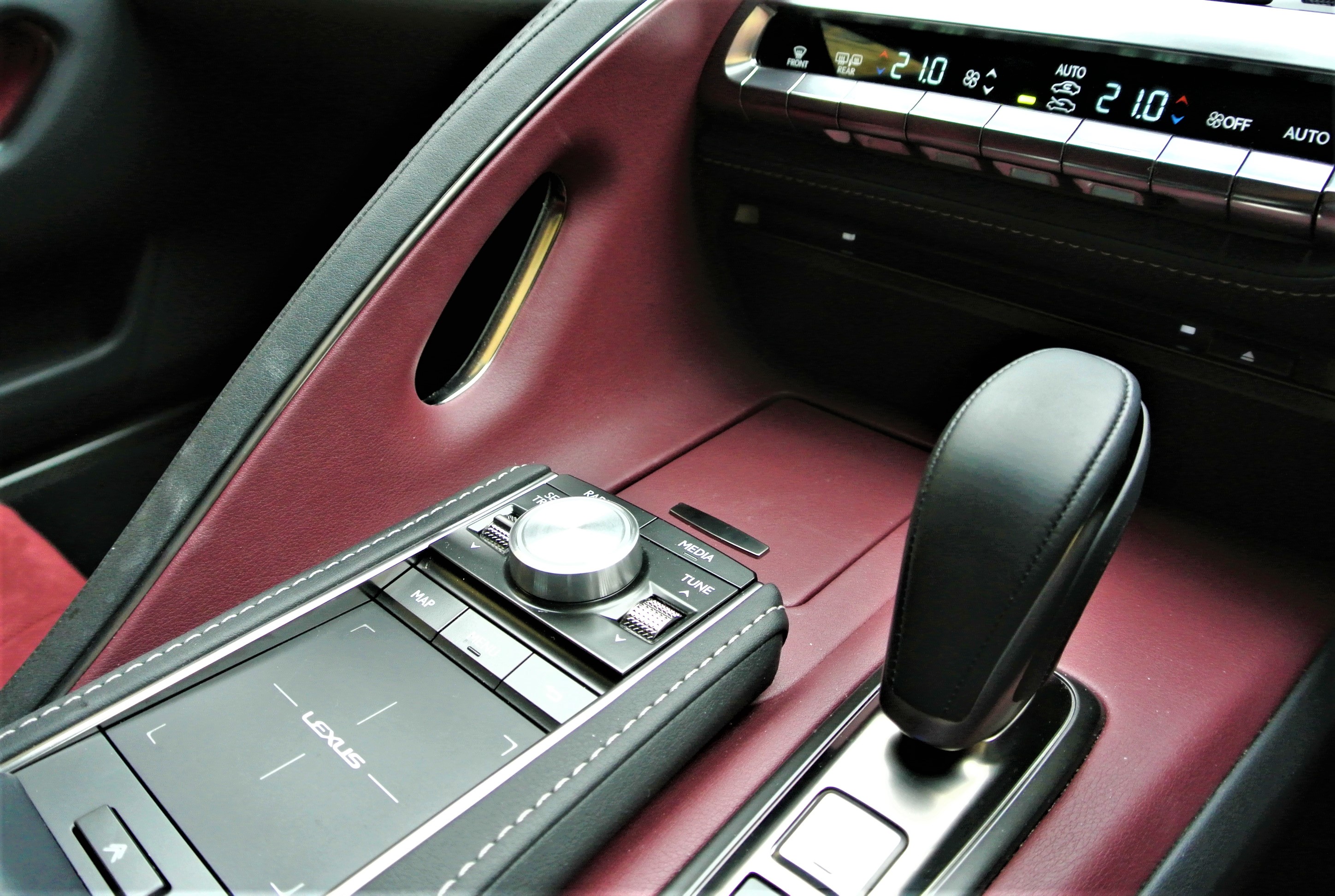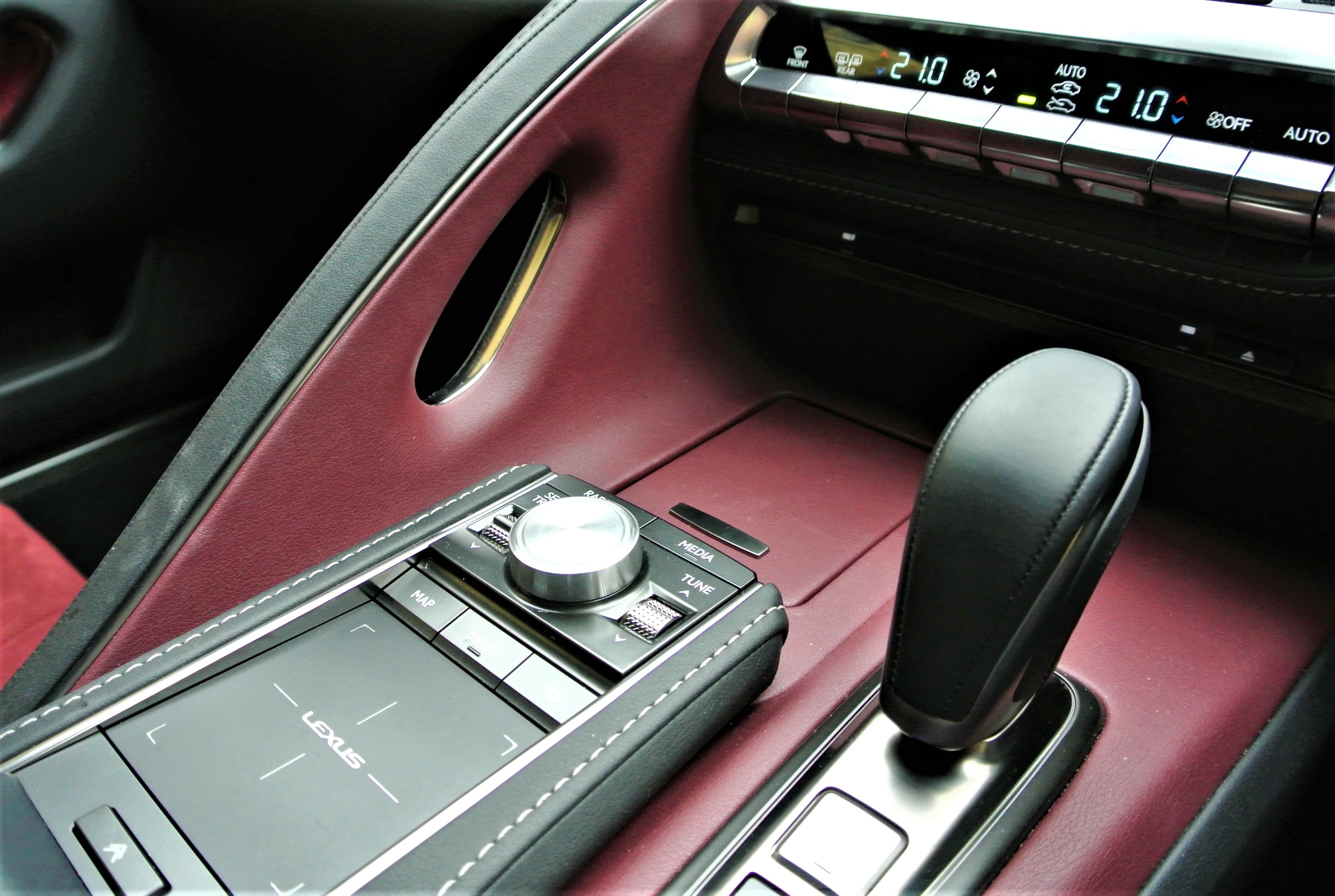 It is its transition from creamily smooth cruiser to calculatingly speedy cruise missile that can be hard to take initially. Yet, the driver soon becomes familiar with the LC500's duplicitous character and, rather than fearing a tail-wagging dose of rear-driven might, whether indulging in the full suite of electronic protection that includes dynamic rear steering, or opting for a lairier driving style by switching off most of the devices, the car's dynamic balance is resolved so competently that it becomes a willing plaything. Driver satisfaction levels peak in similar ways to the 'memory' rev-counter (like a racing tachometer, it stores for a second the previous peak engine speeds).
Sitting on forged, 21-inch diameter alloy wheels, clad in 245/40 (f) and 275/35 (r) tyres, grip levels are high, despite the potential of torque induced breakaway, and the variable-ratio steering is religiously sharp and enhances accuracy. Body roll is maintained at negligible levels, although the adaptive suspension allows a supple low-speed ride quality, which becomes more focussed as speed increases. Enormous ventilated brake discs, front and rear, provided assured stopping power.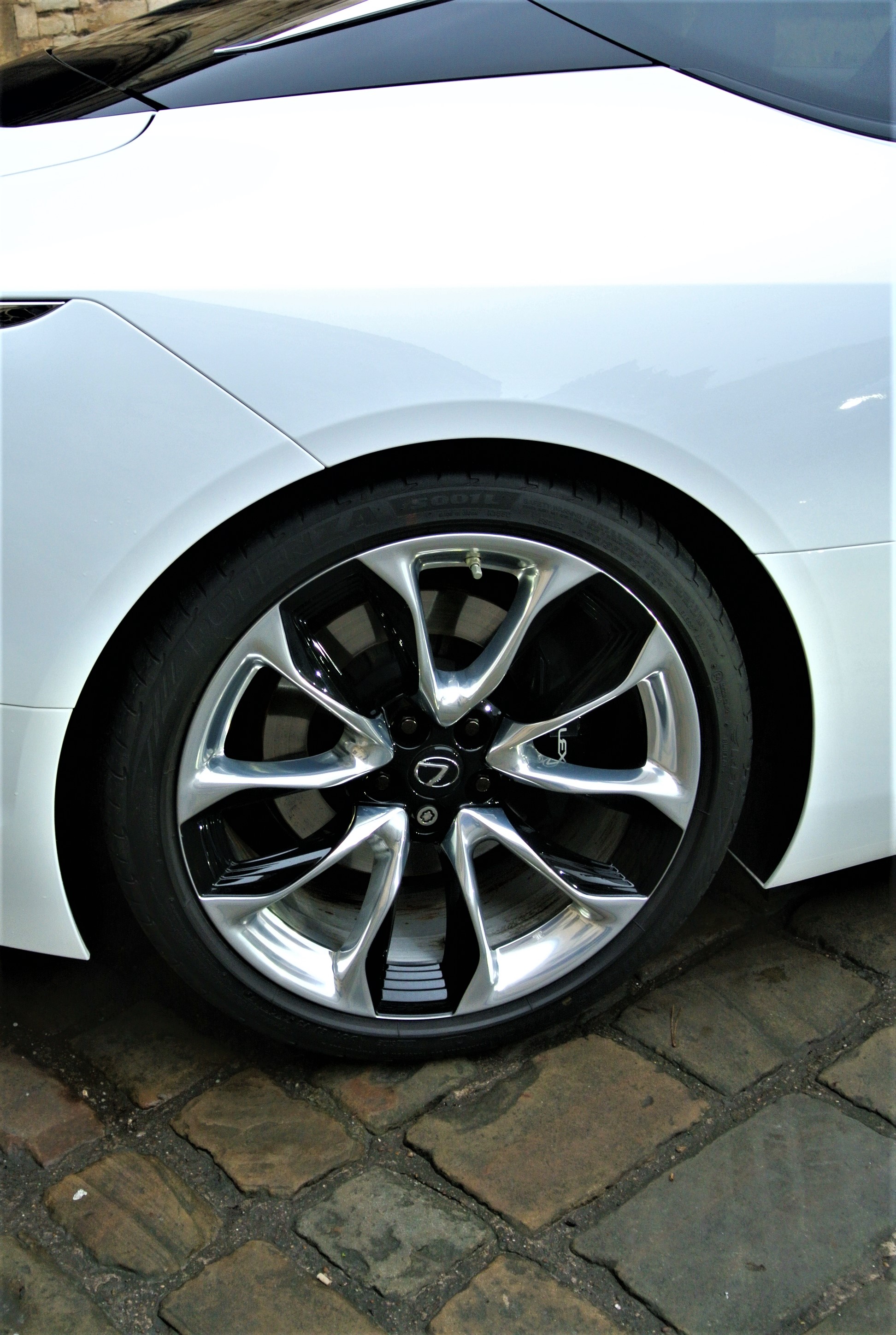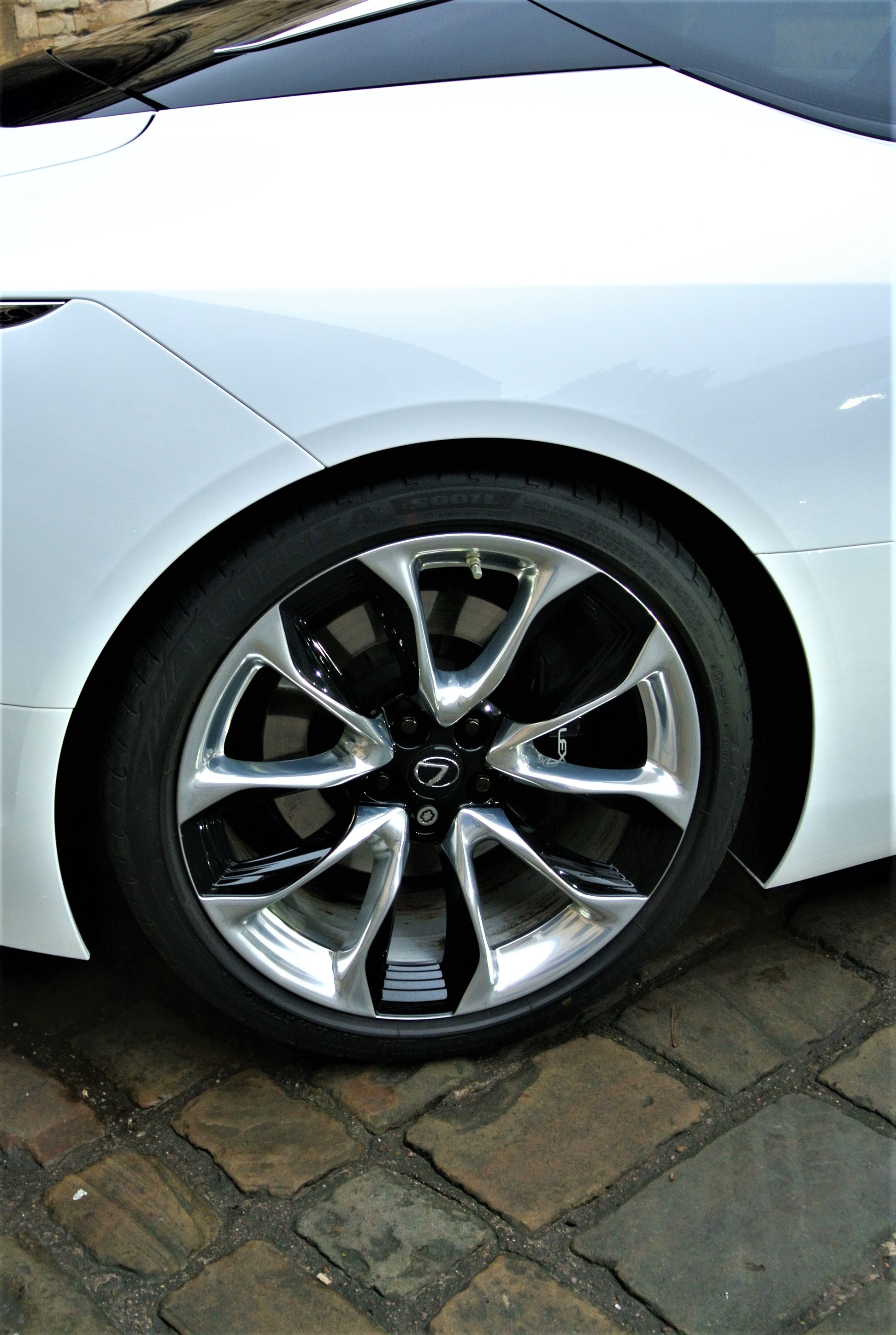 While fuel economy is always a consideration, the LC500 can be coaxed into returning in excess of 30mpg, driven with care, although a still laudable 27.8mpg was my average, while dipping into the car's enormous reserves, the figures did tumble inevitably into the high-teens. At 267g/km CO2, road tax is a whopping £2,000 in year one and £450 annually thereafter for five years. The car is also insured in Group 49E.
Nobody ever suggested that opting for a supercar would be a frugality measure and the car is listed at £85,895, with the F-Sport white paint factoring in an additional £695, a full-colour head-up display at £995 and the Mark Levinson, 13-speaker upgraded stereo at £1,000, taking the total on-road price to £88,585. Yet, in terms of performance per Pound, it represents outstanding value for money, as many of its rivals are £20-£30,000 pricier, a factor worth contemplation.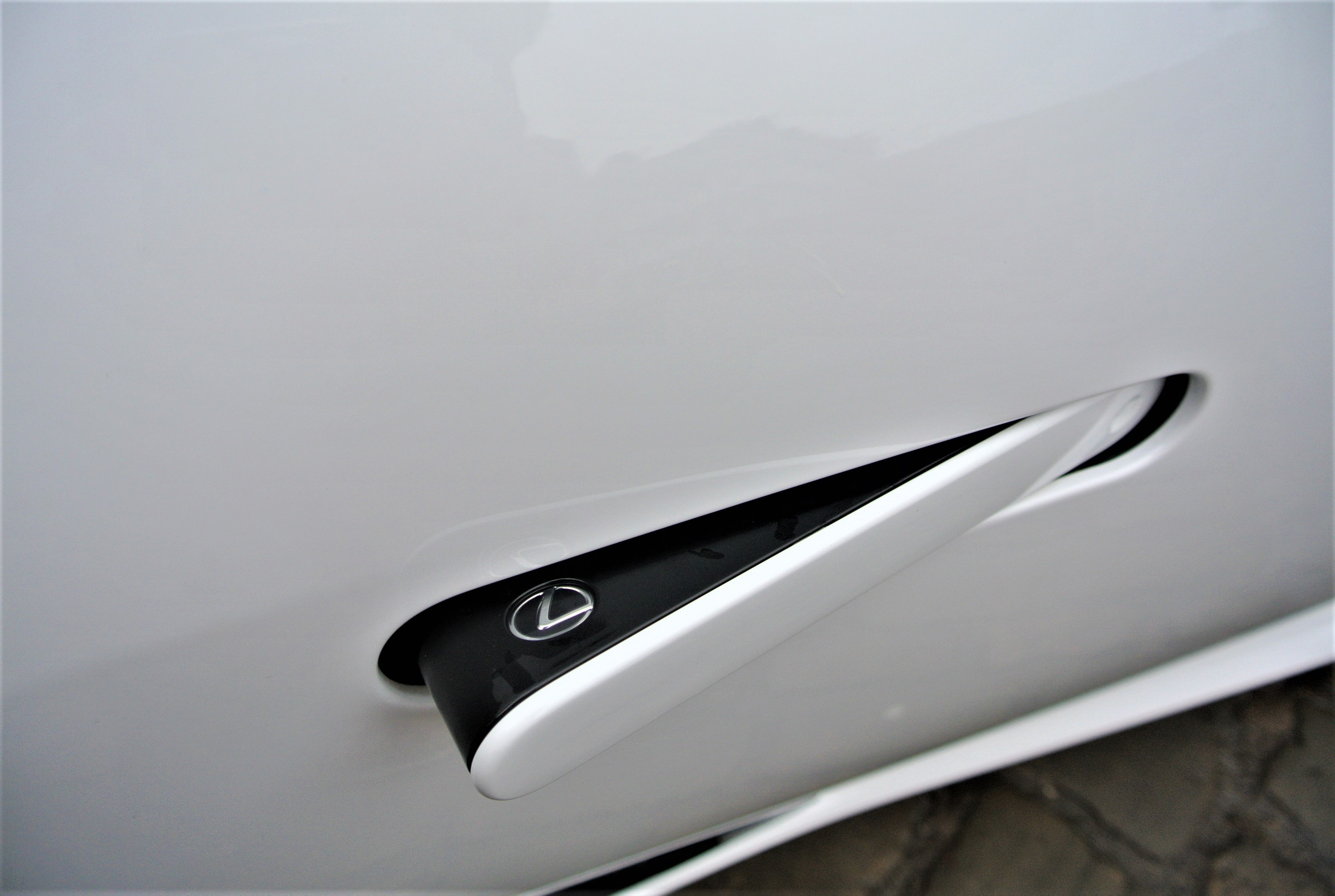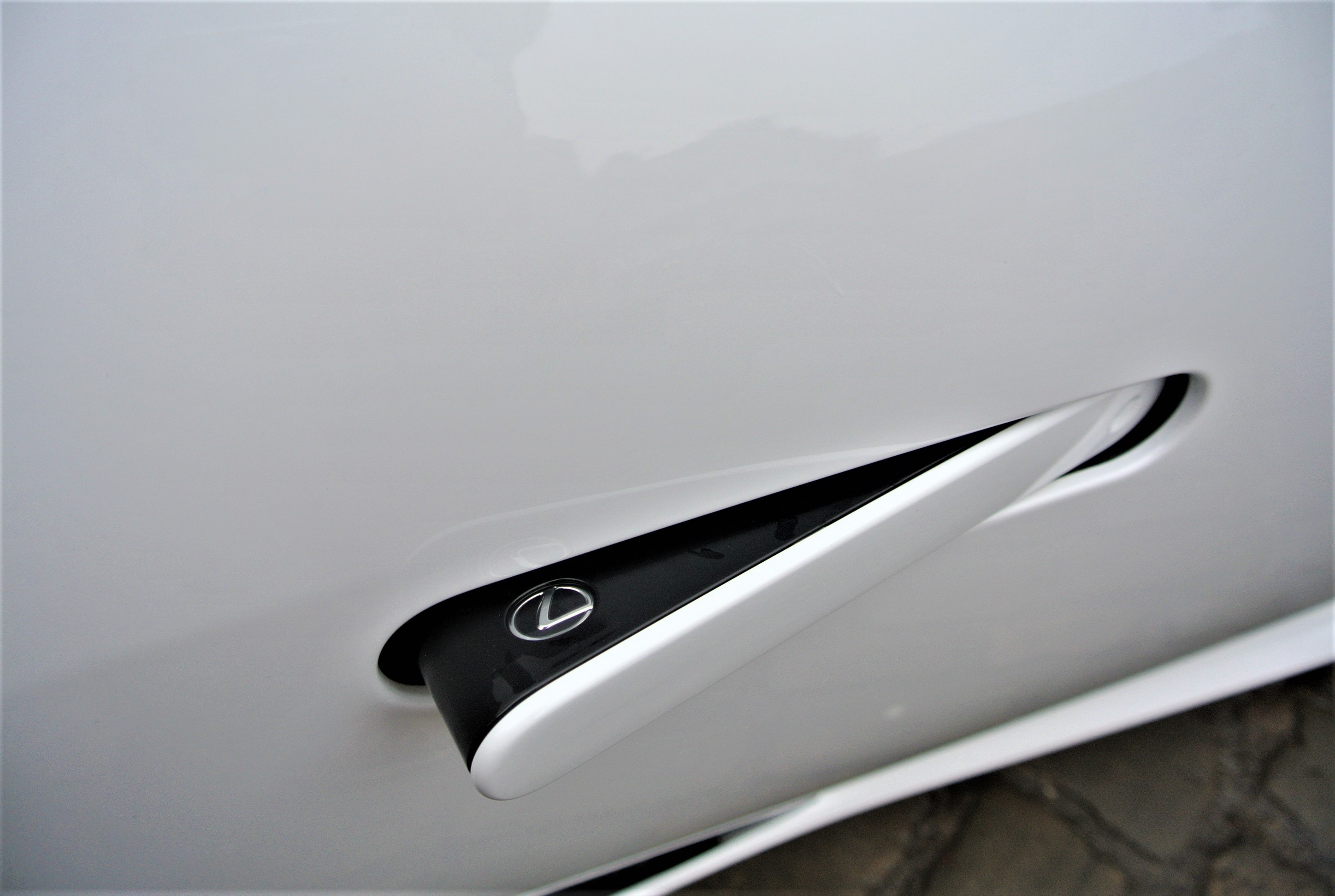 From the instant you crack open the driver's door, having depressed the micro-switch in its flush handle, the key fob somewhere about your person, an aura of extreme luxury fills your senses. From the fine-lined scarlet Alcantara on the door cards, to the way in which the alloy interior handles sprout from the upholstery, allied to the saddle-stitched hide across the dashboard and the carefully placed swatch of non-reflective suede atop the instrument binnacle, it is clear that this car has been designed to maximise appeal to enthusiastic sportscar drivers. It is not a 'technofest', unlike some recent newcomers, as it is more subtle about its status, but it lacks nothing in the 'toys' department.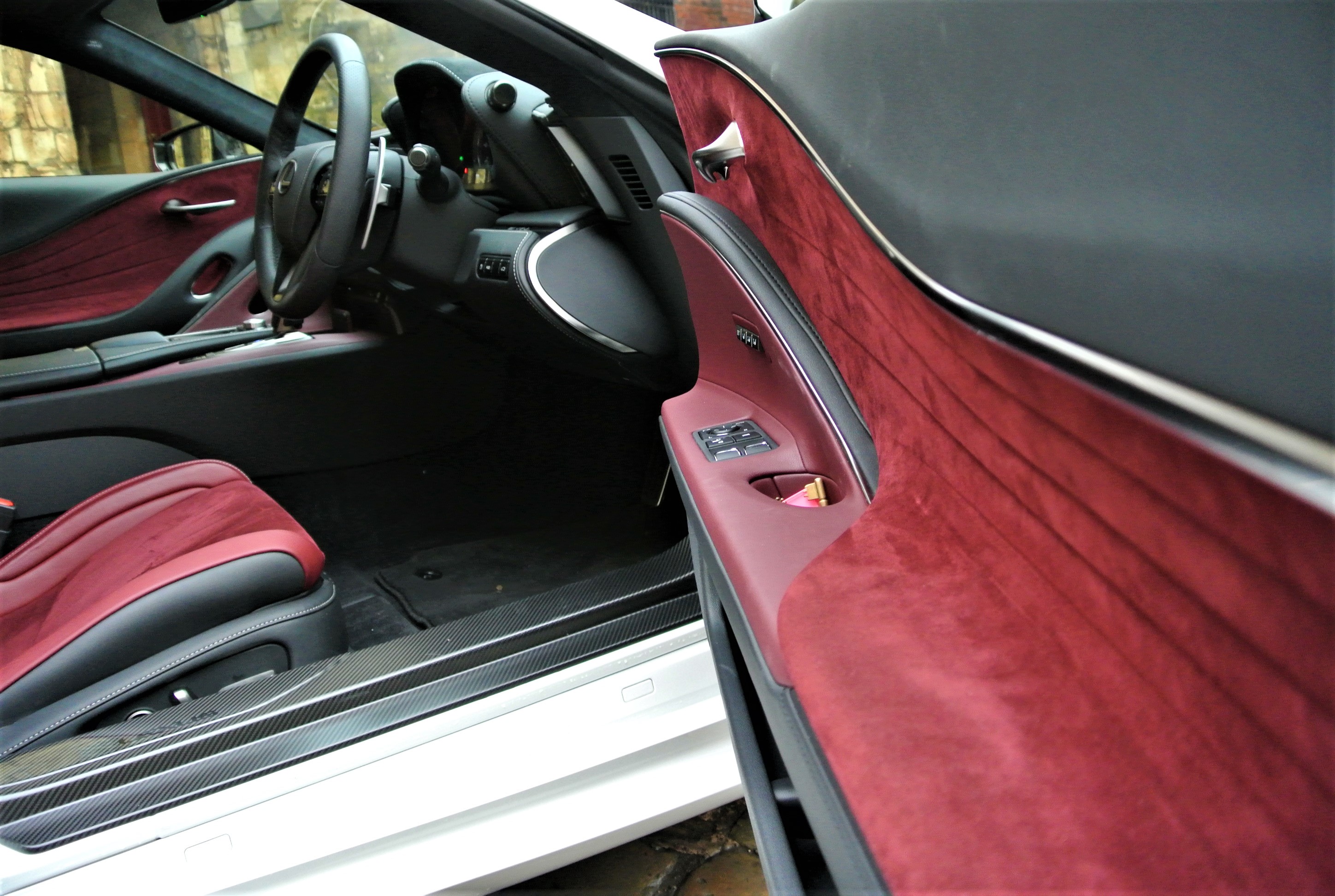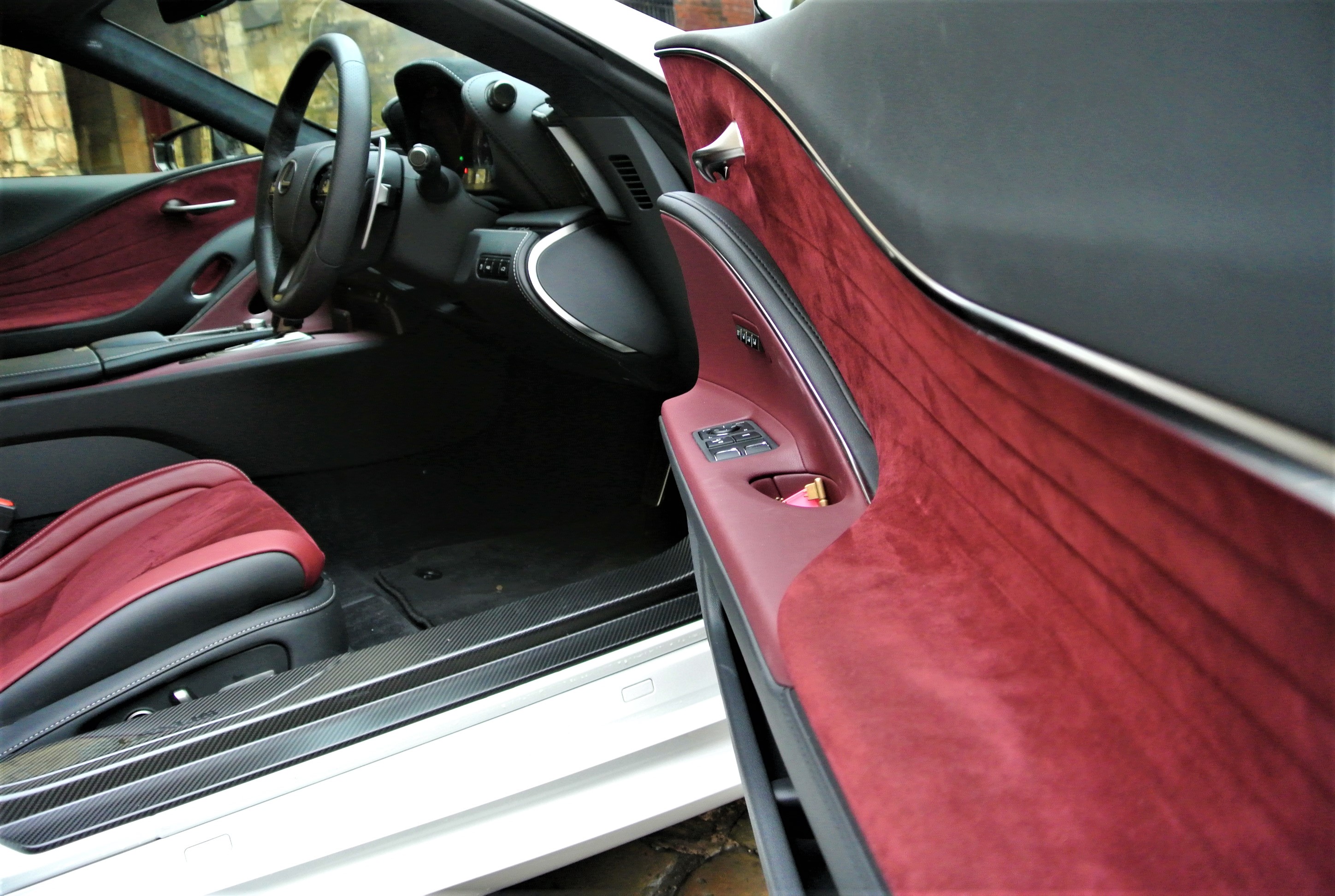 The control layout seems haphazard initially, although familiarity reveals an ergonomic grace. While its read-outs are digital, the rev-counter dial sits in a housing that whirrs electrically across the panel (very 'James Bond'!) to reveal additional, adjustable settings that can be altered using the steering wheel-mounted switches. The dashboard also carries a DVD/CD player slot, the 10.25-inch display panel in the upper console providing a multi-purpose screen for many of the car's other functions, which are accessed via a lap-top-like finger-pad that sits adjacent to the stubby gear selector.
Accommodating and supportive, the front 8-way power seats are clad in the rich Alcantara 'suede', while the matching rears serve as '+2' space, either for extra luggage (the boot is small at 197-litres), or a pair of small children. The headlining is in jet black Alcantara.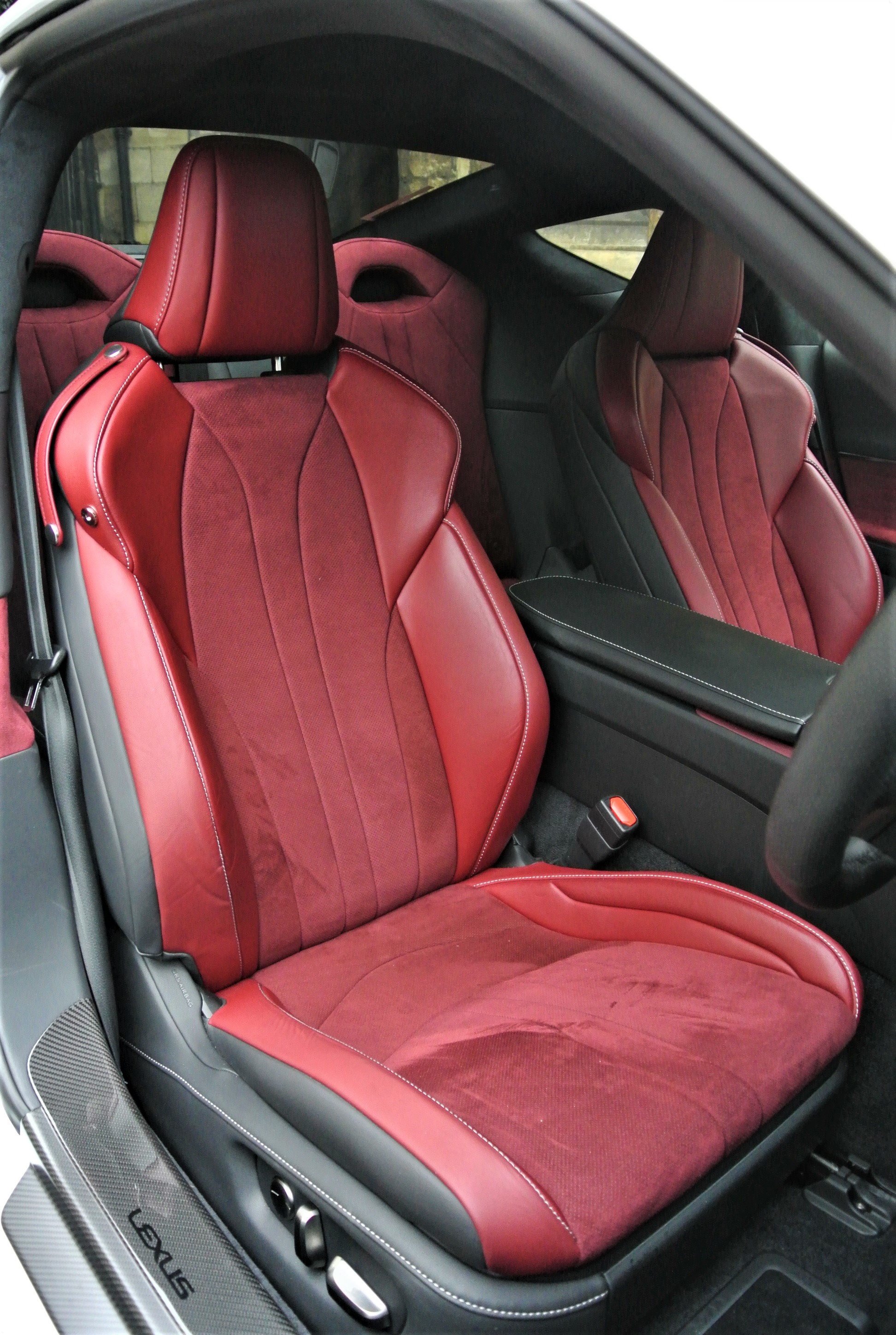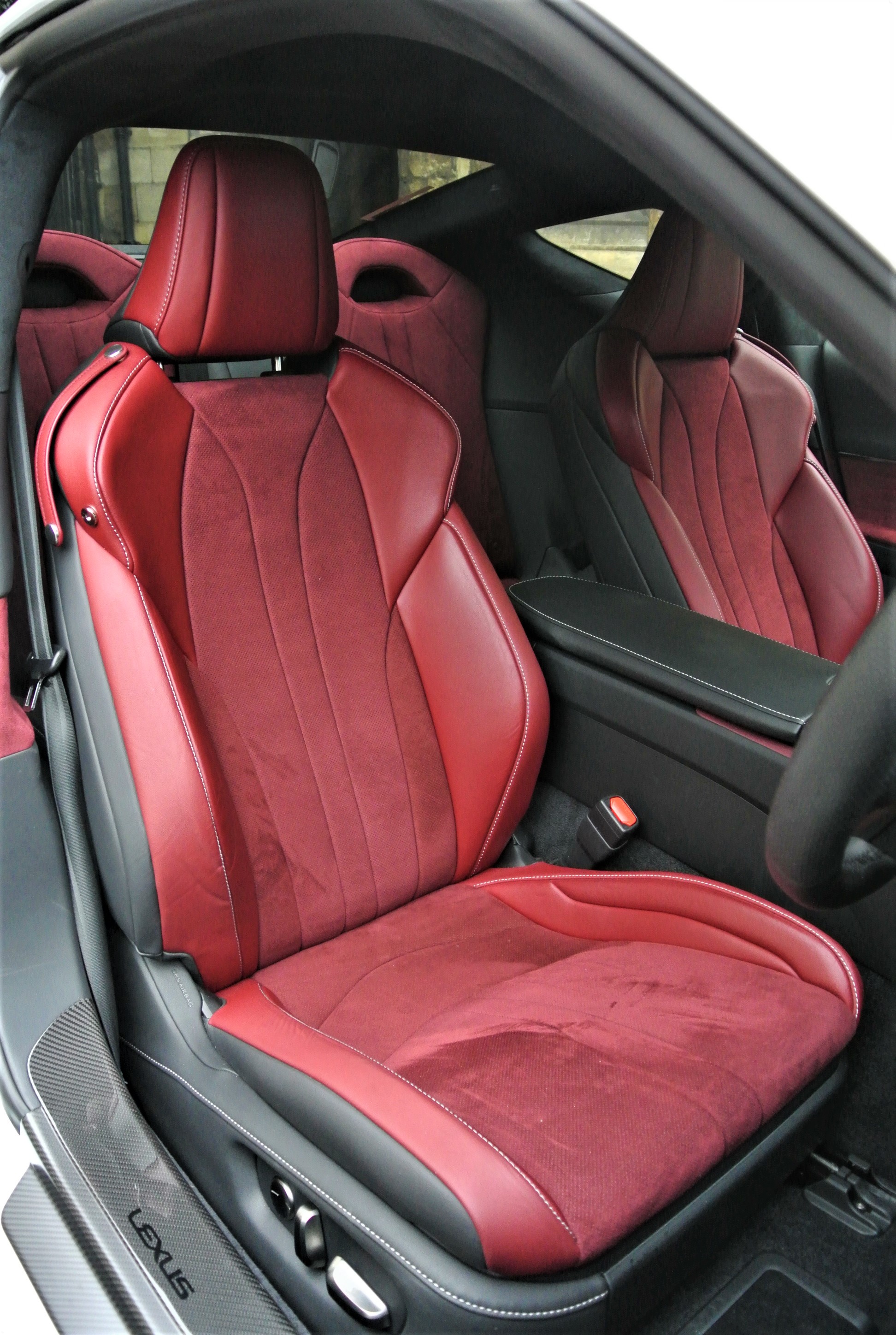 The view outwards is fine, to the front as well as the rear and flanks, the automatic rear spoiler only just visible on its highest setting. The feeling of 'well-being' in the cockpit is not just comforting but also enhances driver satisfaction. The head-up display (HUD) is reprogrammable and provides usefully concise information, without distraction. Yet, I have a slight problem with the car's nocturnal lighting. The LED headlamps cannot be adjusted from within the car and it seemed that, even on dipped beam, their glare caused oncoming motorists to flash their headlamps annoyingly. For a model of this class not to feature automatic, or reactive, headlamps that Audi, Vauxhall and even Seat installs on its cars, is remiss.
Of course, with Lexus' reputation for producing eco-friendly models, while this example is the full-sugar, all-out sporting option (Sport+ Pack), a 'base' model is available at £76,595. However, an 'h' suffix factors in a 3.5-litre V6 petrol engine, complete with the company's multi-stage hybrid technology, at precisely the same pricing and its performance envelope is only slightly shy of the full-house number.
Over the past few years, under the stewardship of company president Akio Toyoda, the Toyota Corporation has been undergoing a major transformation. From its more basic models (the French-made Yaris range) to the flagship Lexus line-up, very careful attention has been paid towards providing them all with character and dynamism, without shedding a world-wide renown for total dependability. If the LC500 is to be regarded as representative of that sea-change, then I can foresee a vibrant and exciting future for the Group, aspects of which are introduced on-going to the consumer.
The Lexus LC500 is a gamechanger in more ways than might be obvious. Apart from its sensually good looks, gorgeous build quality and outstanding dynamic balance, at long last, the company is taking the luxury, personal coupe fight directly to European rivals that have dominated the business motoring scene for decades, which is where Lexus heartland lies. Okay. It is never going to be a 'best-seller' but it will become an ultimate acquisition to those buyers opting for any of its model variants.