Some critics have suggested that the Mini has shot its bolt, highlights Iain Robertson, although the company's Frankfurt Show concept car may highlight a duplicitous response to a slowing market's demands.
When German BMW first 'reintroduced' the Mini at the turn of the New Millennium, it was a quirky comic-book representation of what the original British BMC Mini of 1959, which became a motoring icon of immense value, stood for. Naturally, modern engineering, crash safety and dynamic aspects would dictate that the car's dimensions would grow by around fifty percent. Yet, it became something of an overnight success.
While 'Miniphiles' of old would rail against this monstrous newcomer, it highlighted an aspect that nobody on our side of the English Channel could quite get a handle upon…the Teutonic sense of humour. For a start, few of us believed that the Germans actually possessed one. Yet, they did and it does exist and was as pragmatic as most Germans might be content to admit to, complete with a hearty and deeply-voiced 'Ho-ho-ho!'. However, the joke was on all of us, as BMW banked a small fortune from its waiting-list-bolstered, marketing-led Mini Journey.
Dealers reeled from typical 'stuffing' exercises, receiving cars that they never actually ordered but that Munich knew would sell…eventually. The nouveau-riche drawn to the BMW brand values accepted the starter price of just over £10k, complete with £300 servicing package, even though few BMW Minis sold for less than a spec-enhanced £20k, a factor eased by One, Cooper and Cooper S derivatives. The stage was set and, with customisation playing a vital part, the consumers proved surprisingly easy to separate from their hard-earneds, arising from a combination of desirability and retrospective nuance.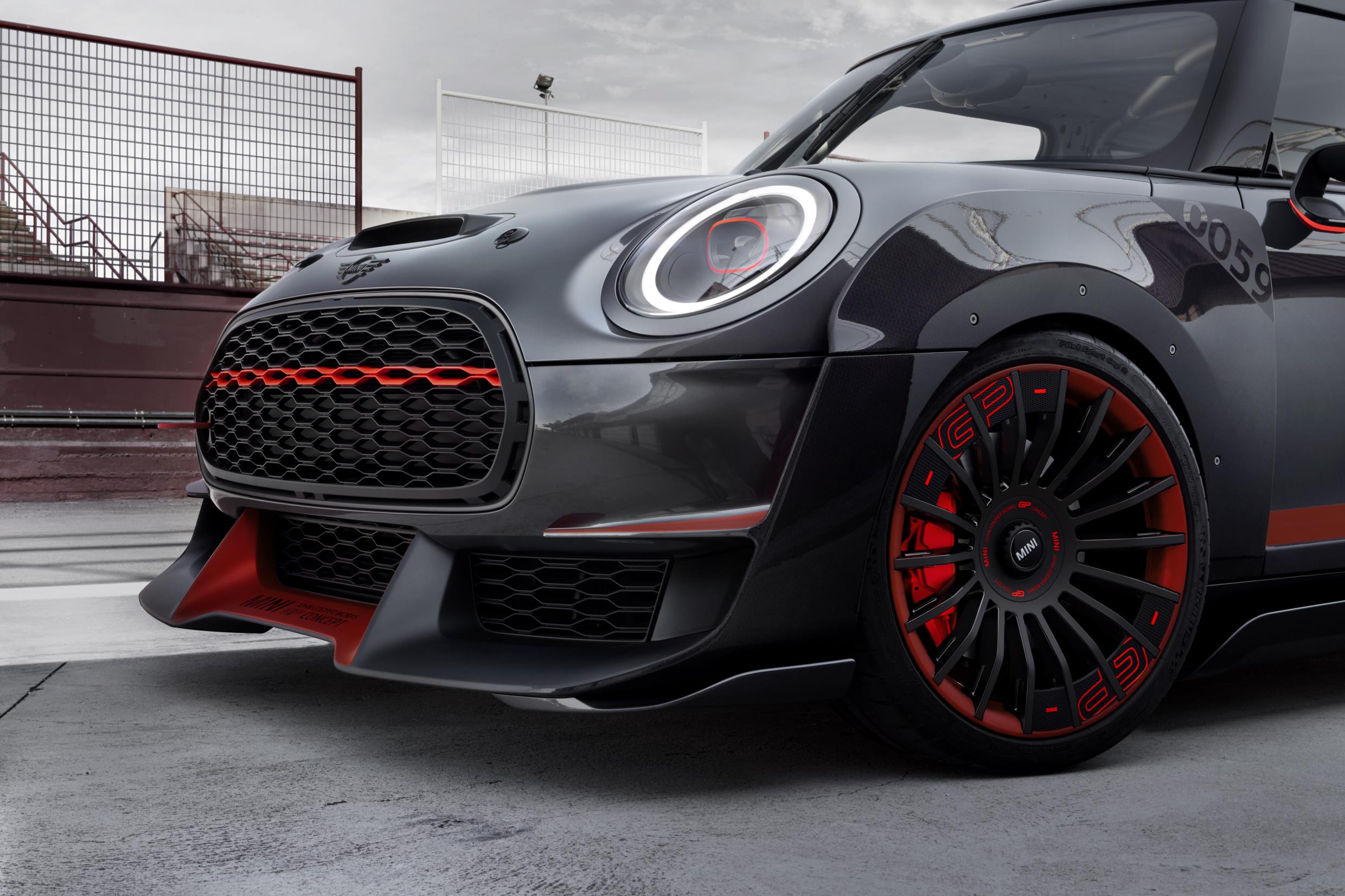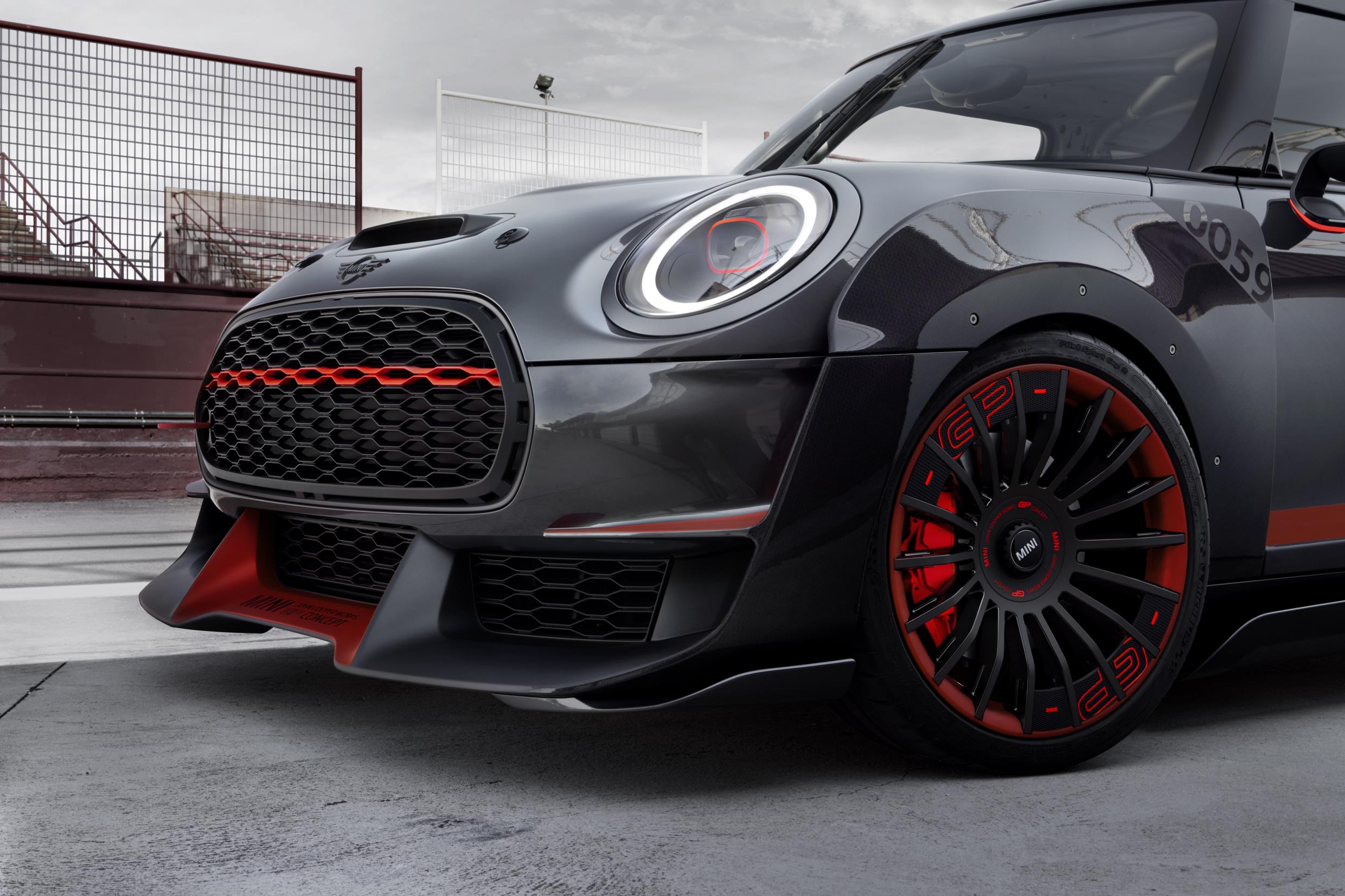 Over the past sixteen-plus years, Mini has grown by an extraordinary amount and, while sales may have plateaued, the company's flexibility and politicisation has resulted in unceasing fanaticism world-wide, in a way that the original Issigonis Mini might have only hoped for. Of course, it is a somewhat different animal now. The 'fun' has been tempered hugely, because the model line-up is now very much a profits-earning arm of the greater BMW dynasty. However, the limited edition 'specials' still appear, hinting at what had been but which is no more.
One of them has been the reflective John Cooper Works run. Sadly, the relationship between a wee garage in Surrey famed for constructing single-seater racing cars that transformed the face of Formula One and the BMW Mini came to an abrupt end, when BMW snaffled-up the Cooper name to turn it into a brand in its own right. BMW introduced the first John Cooper Works version as a kit, by which to transform a Cooper S model into something a lot faster. The programme was successful and led to the introduction, in 2012, of a daring, stripped-out, two-seat version of the car in JCW GP guise. 2,000 examples of each were sold.
Intriguingly, a number of carmakers, including Bentley and Porsche, have retailed complete cars, sans back seats but with added roll-over protection and a whiff of the racetrack about their presence, all for a massively increased price tag, for which aficionados fall over each other to grab a hold before they run-out of stock. It is a compelling commercial proposition, regardless of reduced practicality, that seems to kindle an amazingly short-sighted mentality.
September, in every other year, is when the enormous Frankfurter Messe becomes the European focal point for the world car industry. This year, Mini decided to revive the JCW Works GP concept with an all-new showpiece; a design study intended to encompass an ultimate racetrack stance for a potential road car. Needless to say, BMW is leaning heavily on a past that it acquired but never actually owned originally to highlight fresh production techniques that include 3D printing and 3D knitting (yes, you read it right).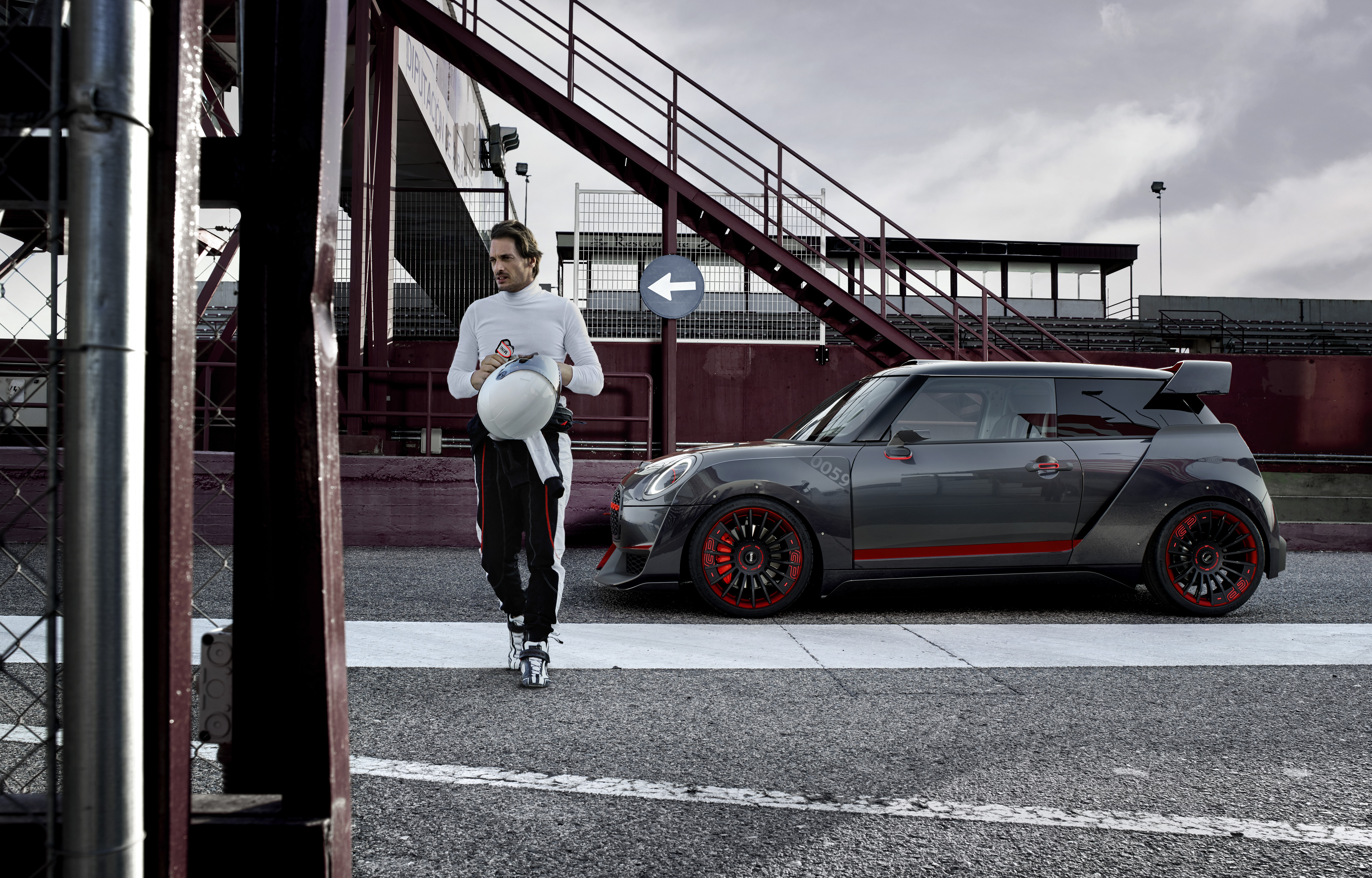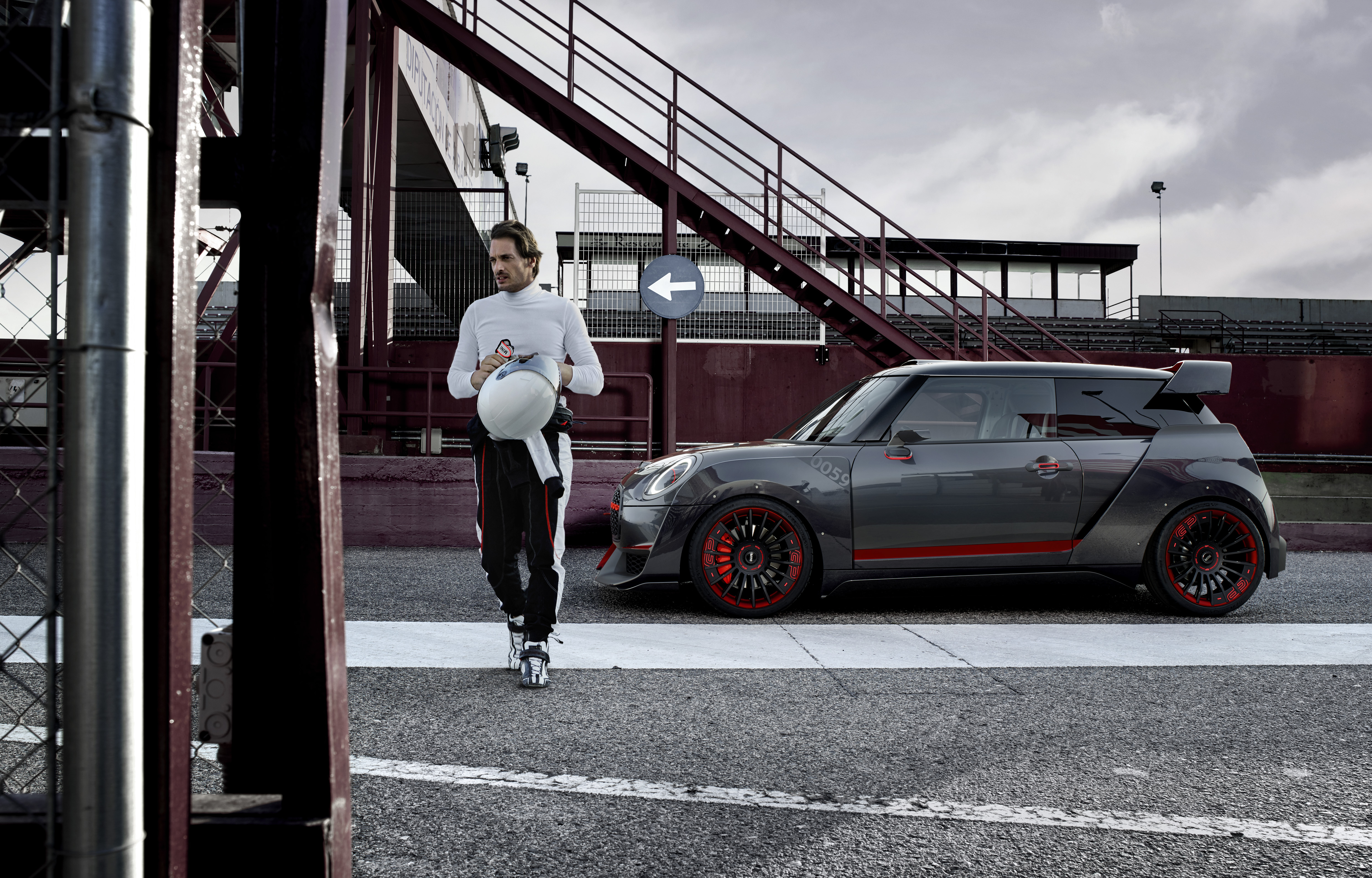 Despite withdrawing from the international rally scene ignominiously a few years ago, BMW still insists that its concept car is inspired by the Monte Carlo Rally successes achieved by the original, totally unrelated model. According to the blurb: "the (Mini) design study exudes dynamism and power…with large front and rear aprons, side skirts and a prominent roof spoiler to create a confident appearance". It is a dose of 'Maximum Mini'. The carbon-fibre side flares add aggression and, although there is no mention of the powerhouse beneath the bonnet, you can take it for granted that it will be in excess of 220bhp, connected to a sequential-manual gearbox and be linked closely to the international Mini racing series.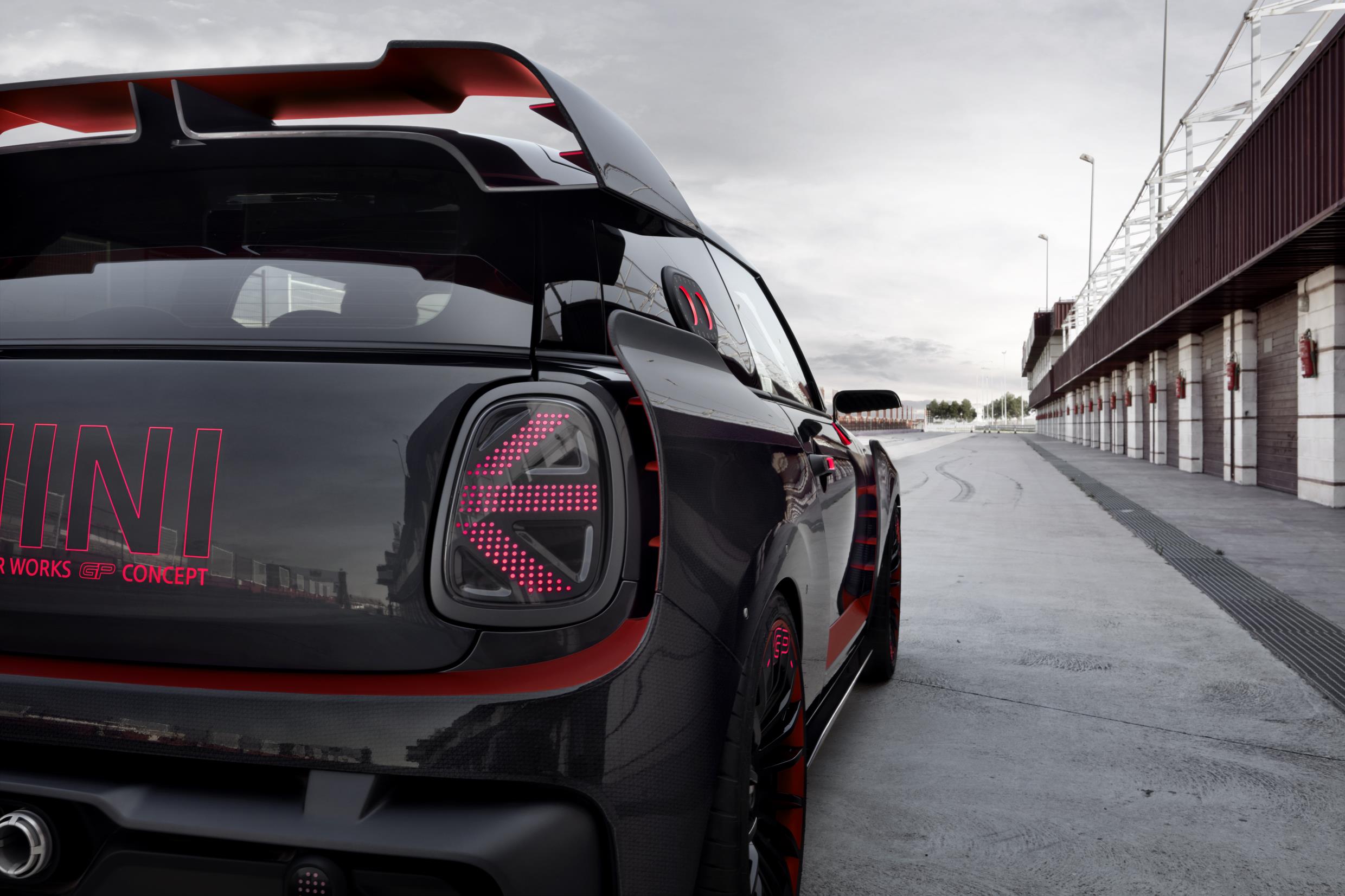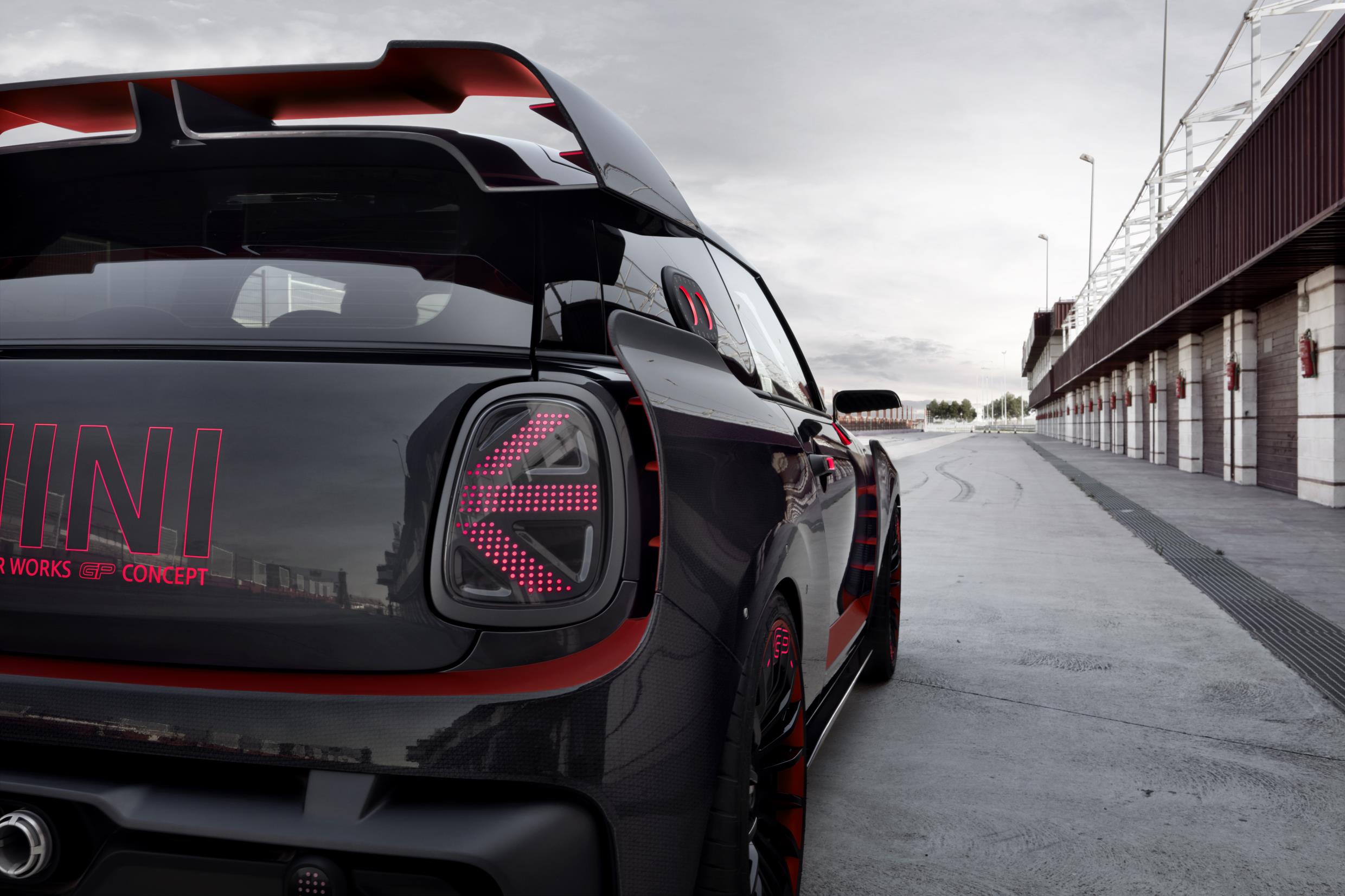 Naturally, concept cars can result in limited production models and BMW is not about to miss a trick with this opportunity, so you can expect either a new range of factory-developed 'addenda' that is likely to cost an arm-and-a-leg and can be factored onto your current Mini, or a limited-run of JCW GP2s, which will surely top £40k and will be sold-out to ardent BMW Mini-istes, who clearly possess more cash than sense.
Yet, rather than continuing to stretch an already over-wrought design premise, is it not about time that Mini either reverted to what the brand once represented…ultra-compact dimensions, remarkable packaging prowess for people and their belongings and innovative dynamic traits…or grew-up into an attractive and competent high-end small car, rather than the current Countryman and other variations on a theme that do look as though they fell out of the ugly tree and struck every branch on their way to terra firma?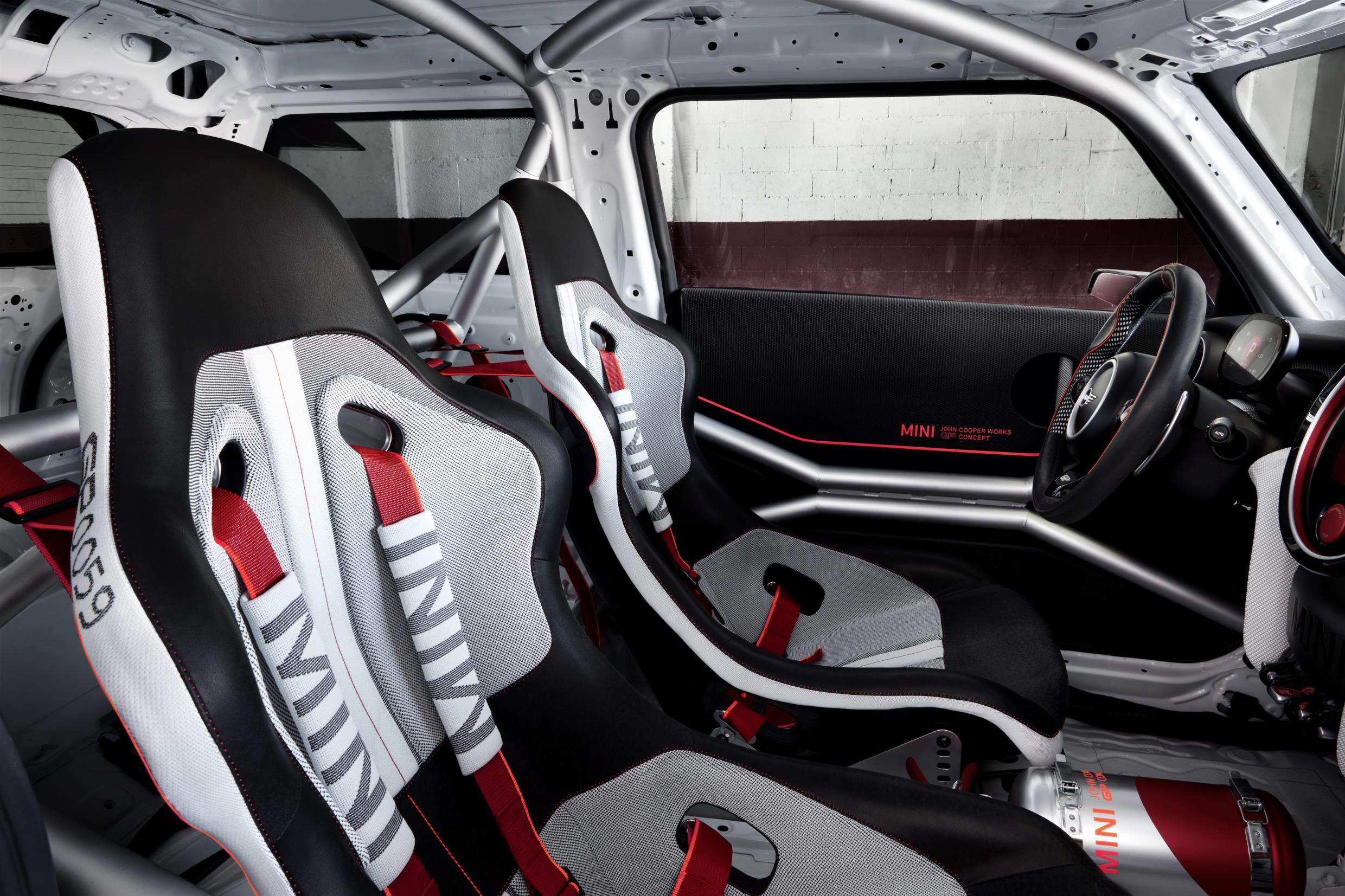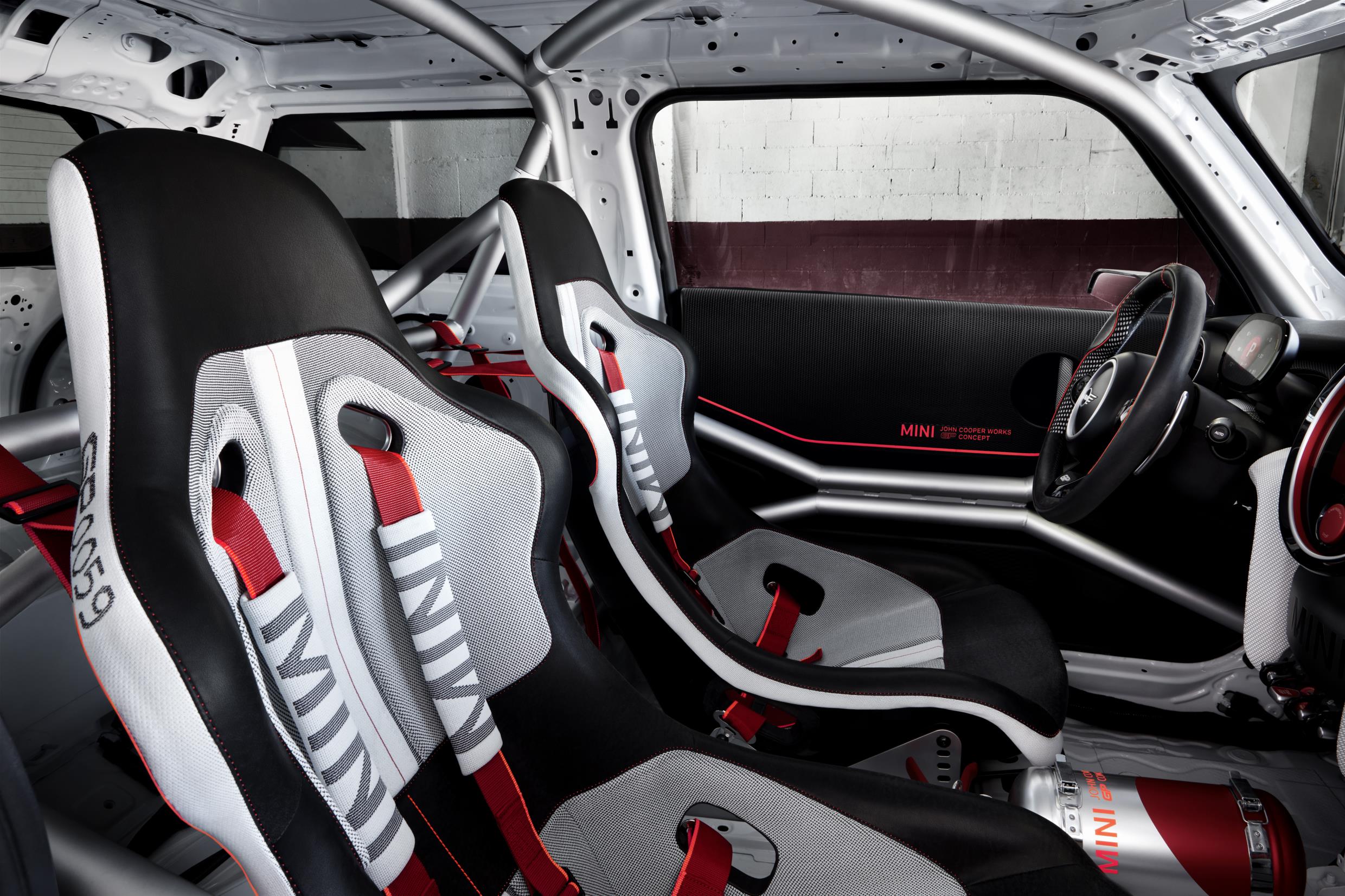 If anything, the joke does appear to be turning back to Germany and, perhaps, that is why there is no confirmation of a limited production run of this concept, which might be that one step too far, even in the eyes of the Teutonic arch-humourists in Munich.