Fear is not in Merc's vocabulary, as it single-mindedly re-develops its high repute for dependability, using the compact A-Class range as a convenient foil, which Iain Robertsonbelieves to be the greatest iteration of a car he hankers for a lot.
Over the years, Stuttgart-based Mercedes-Benz has introduced us to some outstanding technology and passive safety addenda (ABS, ESP etc.) that has filtered onto many of its rivals' products. It was an admirable early pioneer in front-wheel-drive, although it majored in vehicle dynamics with rear-drive. Its motorsport legacy is immense and still growing. However, by the mid-1990s, the company had been away from the compact car sector for several years, which caused some consternation in a down-sizing environment.
Short but tall, featuring an especially long wheelbase, (unusual for the modern company) front-wheel-drive and a radical sandwich floor construction, Merc recognised that its entry-level A-Class needed to fulfil a vital role for the 'Three-Pointed-Star'. Unveiled in 1997, it had been in gestation for much of the previous three to four years. Yet, its introduction was blighted by an unfortunate rollover incident, when a group of Swedish journalists 'bullied' the car into making what was known as an 'Elk Avoidance Procedure'.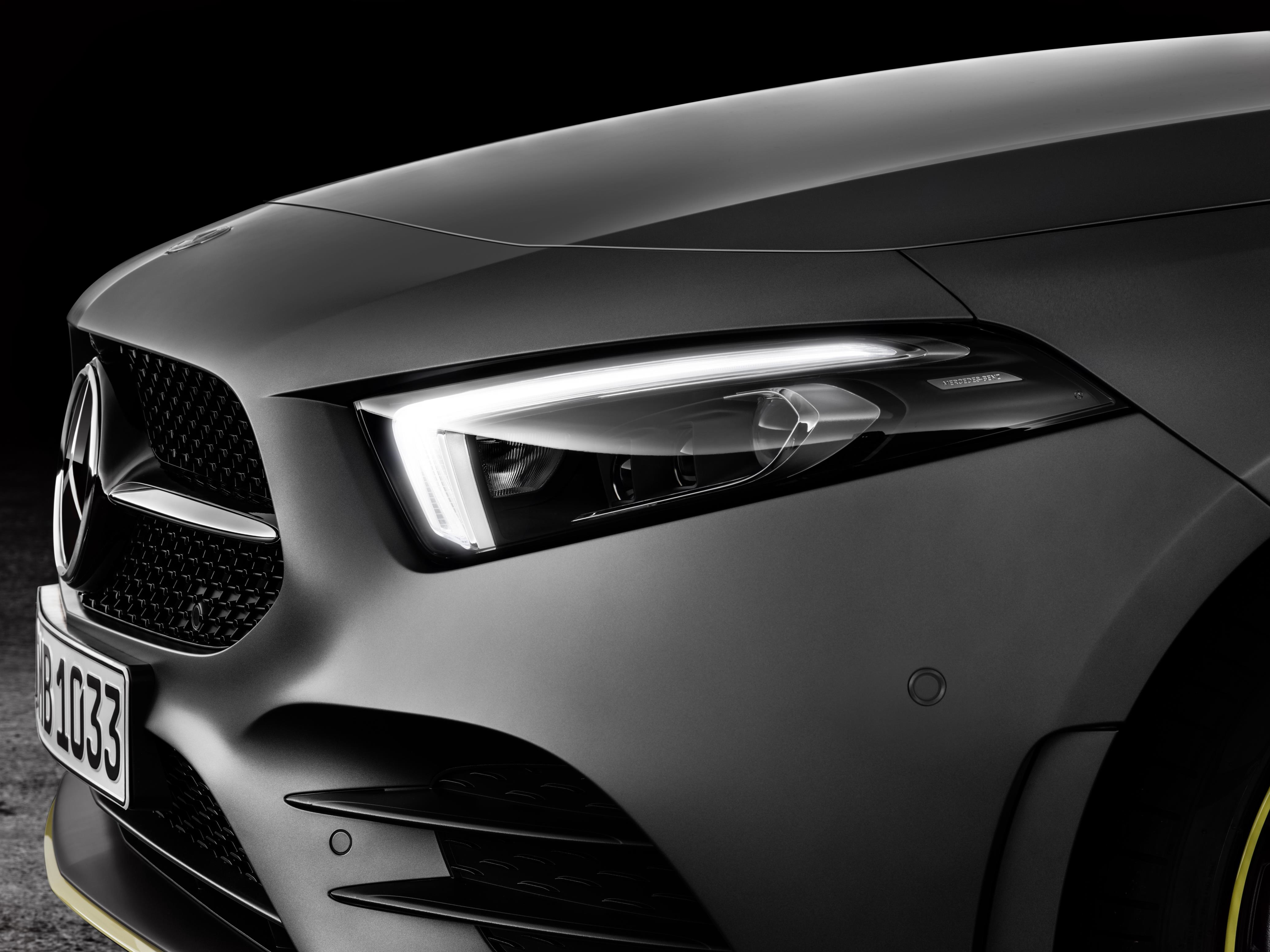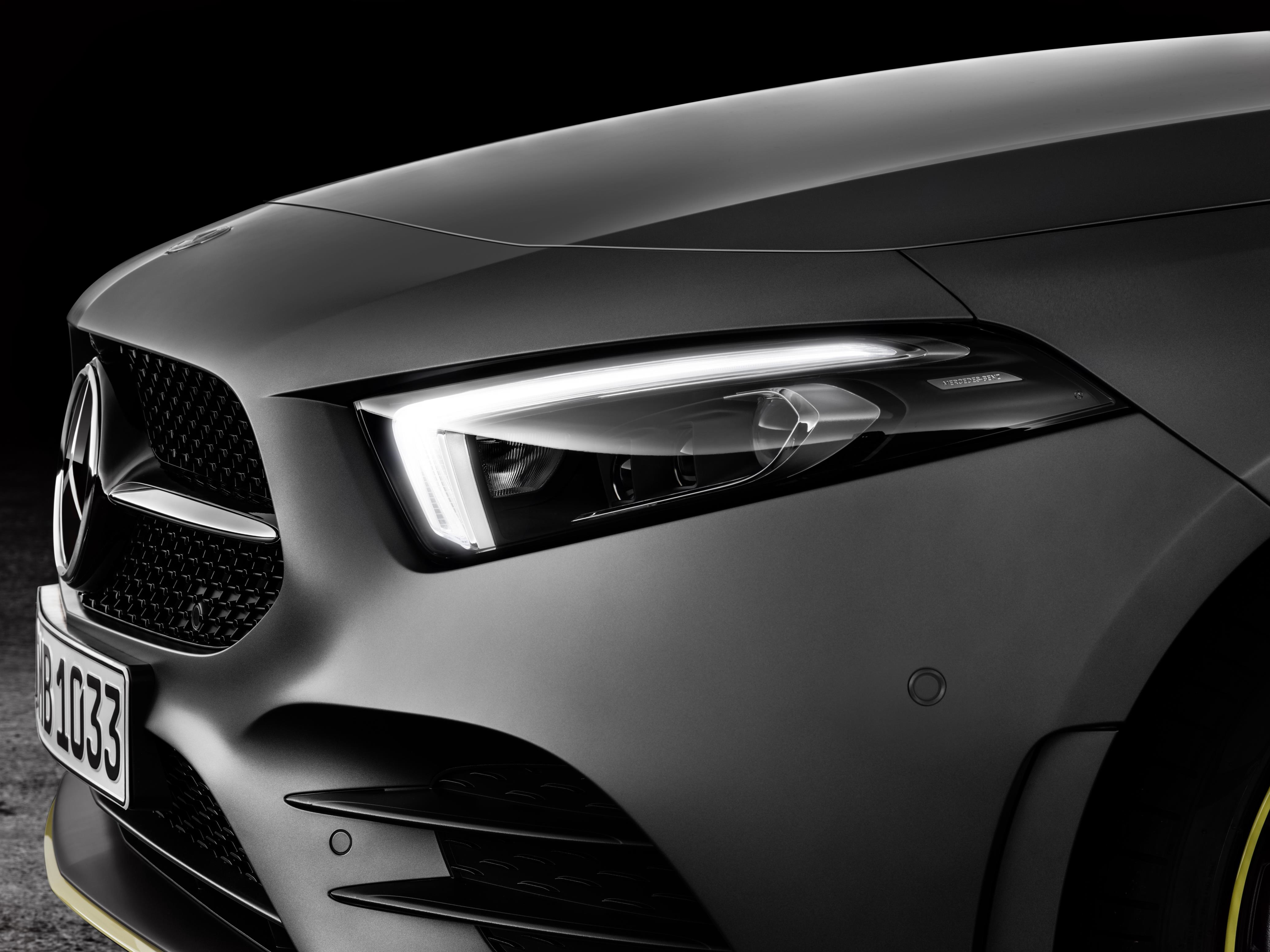 While the majority of motoring writers involved in early test drives of the new car made zero complaints about its smooth ride quality and pleasing on-road behaviour, with a strong reputation for inherent product safety to live up to, Merc recalled all delivered examples (just over 2,200) and worked feverishly for three months to introduce a fail-safe stability control, which it subsequently, bravely and with remarkable humour re-christened it as 'Elk Survival Program', or ESP. It was a truly inauspicious moment but was dealt with positively, speedily and comprehensively (at a cost of DM300m), leading to the EU promotion of stability control technology across the entire motor industry.
If the smart car can be regarded as an entry-level to Mercedes-Benz brand ownership and, thus, be considered as the little brother to the A-Class, the relevance of the bigger car becomes entirely understandable. By the time it was replaced by the series two models in 2004, the A-Class had developed a tremendous reputation for its dependability, a long-standing Merc remit, even though its initial lively and engaging handling envelope had been tamed somewhat by a series of nannying electronic programs. Considering the issues confronting Merc during that period, which included an unholy, costly and largely unprofitable union with the Chrysler Corporation, while it might not have realised it, it needed the A-Class more than ever.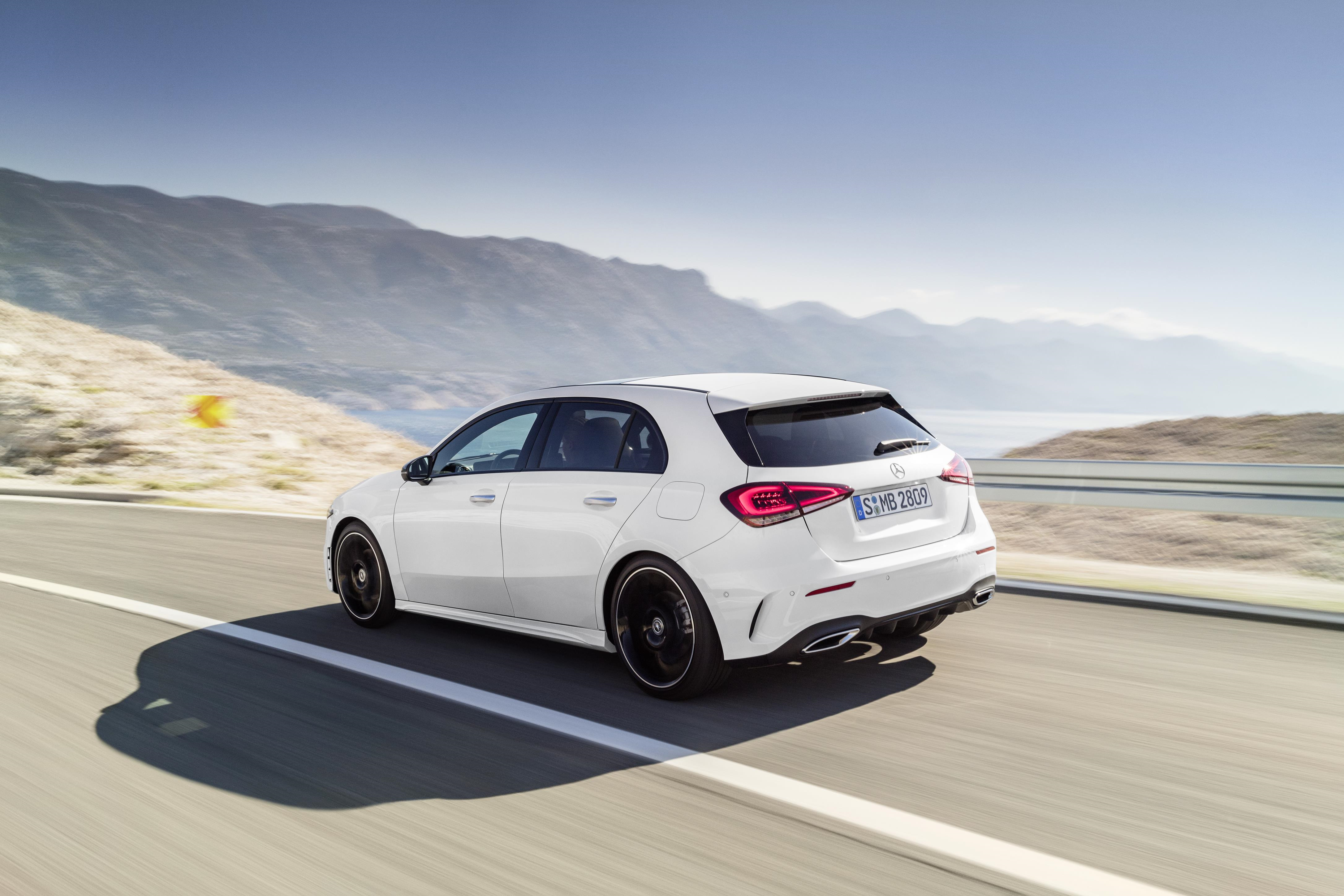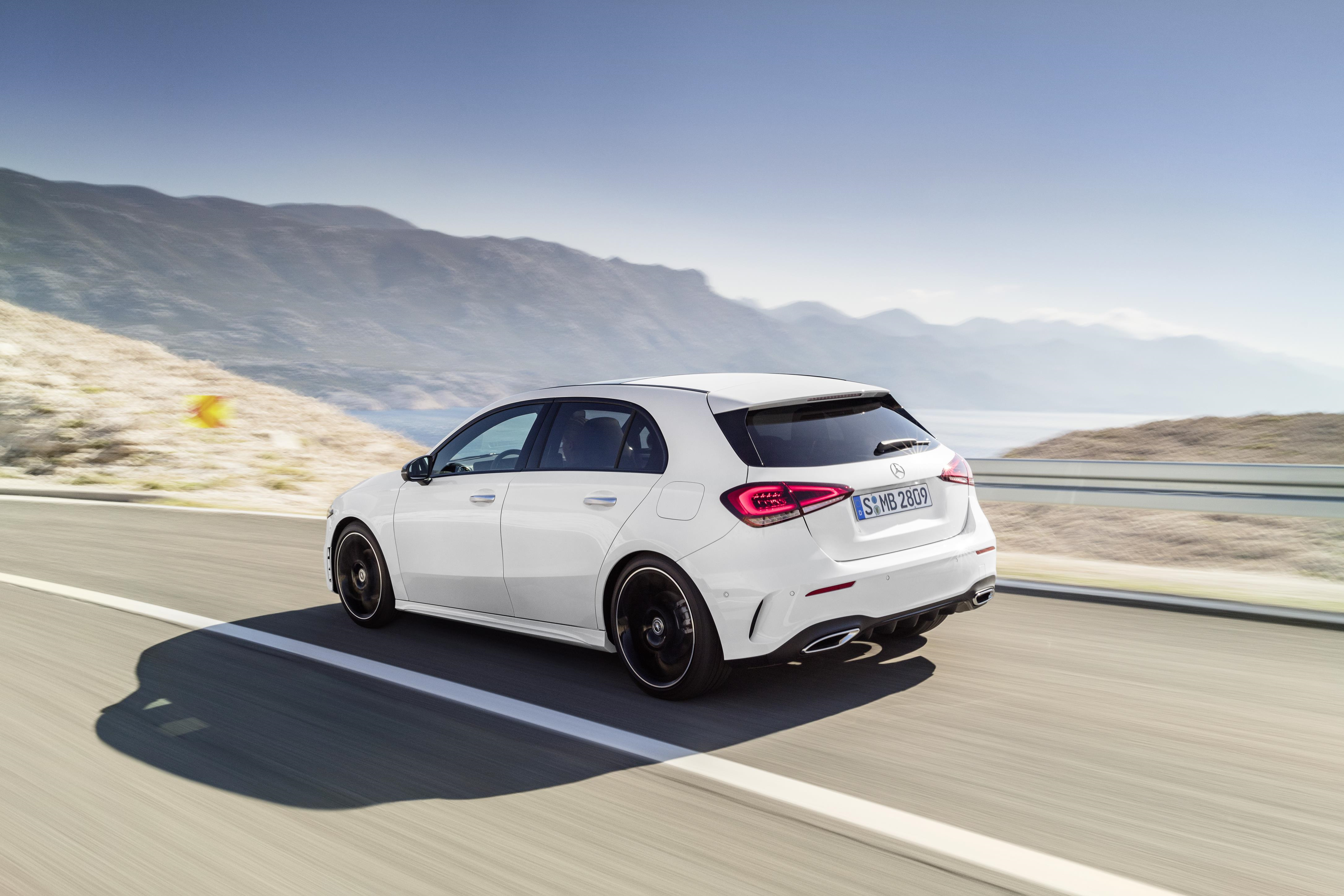 By the time that the third generation arrived in 2013, the range had been extended to include both CLA (saloon and estate car) and also GLA (crossover) models, powered by a typical choice of frugal turbo-diesels and both zesty petrols and ultra-high-performance, road-burning AMG variants. The latest range pricing starts at £20,715 and culminates at £53,705, further underscoring the sheer breadth of potential for the A-Class line-up and its eminent suitability to the company car market.
Receiving its first public airing at the annual Geneva Motor Show in early-2018, the latest versions of the A-Class are both upgraded in terms of luxury detailing and also the range of power units deployed, which now include a plug-in hybrid, as well as a market-leading 400ps (396bhp) sporting powerhouse in the 2.0-litre turbocharged AMG version. Most ingeniously, Mercedes-Benz has maintained exceptional value-for-money at the bottom-end of the model line-up, while producing a genuine sporting icon at the top-end, albeit at a premium price. Of course, in its domestic and several other markets, diesel engineering is integral to the success of the A-Class, although its latest small capacity petrol units serve purpose to perfection and there are also manual, automatic and 4×4 transmissions to underline the vast consumer choice presented by the range.
Sticking with the popular hatchback model that underpins the line-up, no expense has been spared in ensuring that, from first opening of the driver's door, an impression of achingly decent high-quality pervades the senses. Naturally, it improves the higher up the trim levels you progress but there is an atmosphere of calm elegance, high comfort and advanced technology that proves to be most beguiling. Dependent on model, an impressive, full-width electronic dashboard array provides the control points for almost every operational aspect of the car not covered by the customary Merc stalk, or steering wheel controls.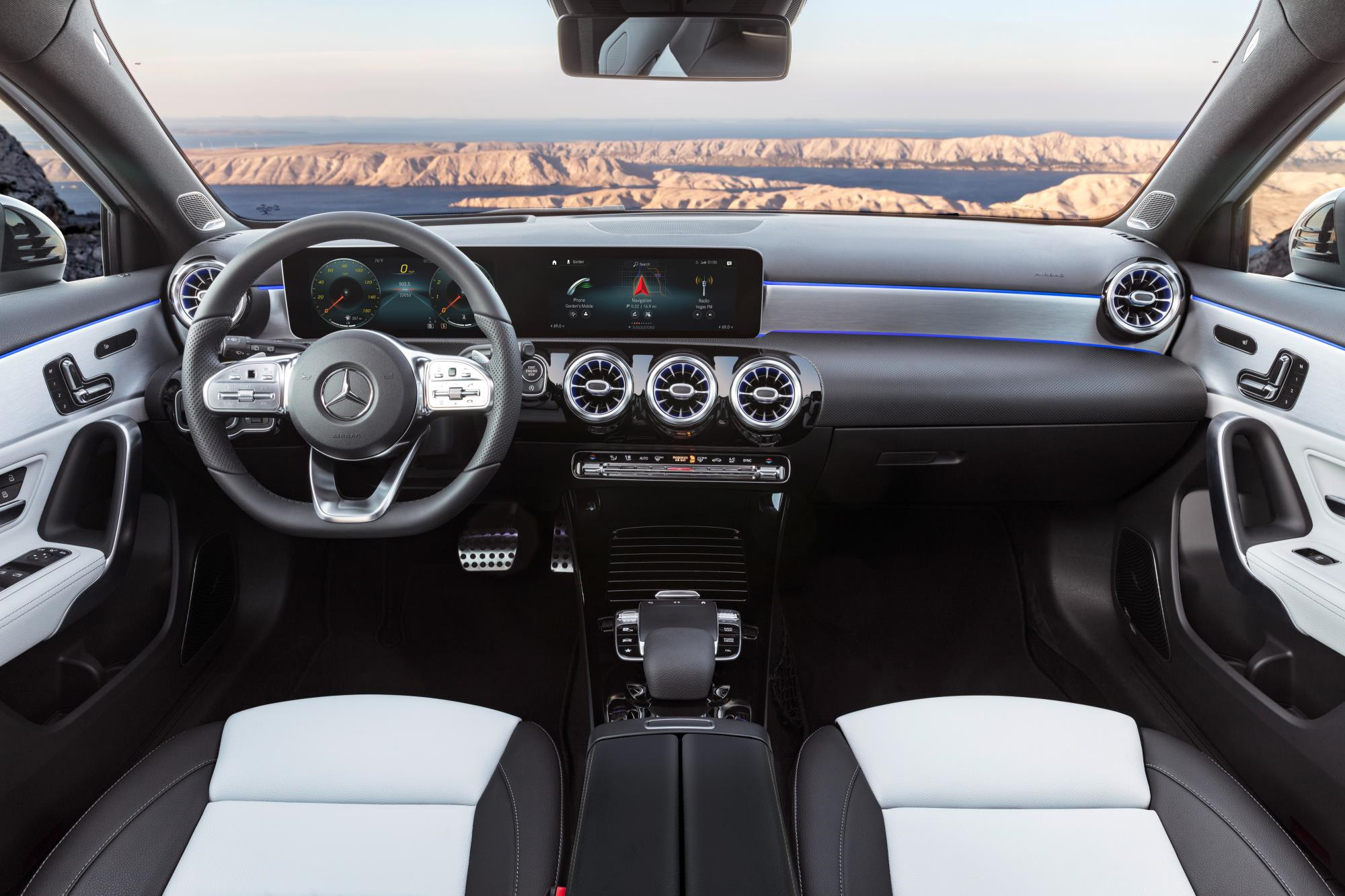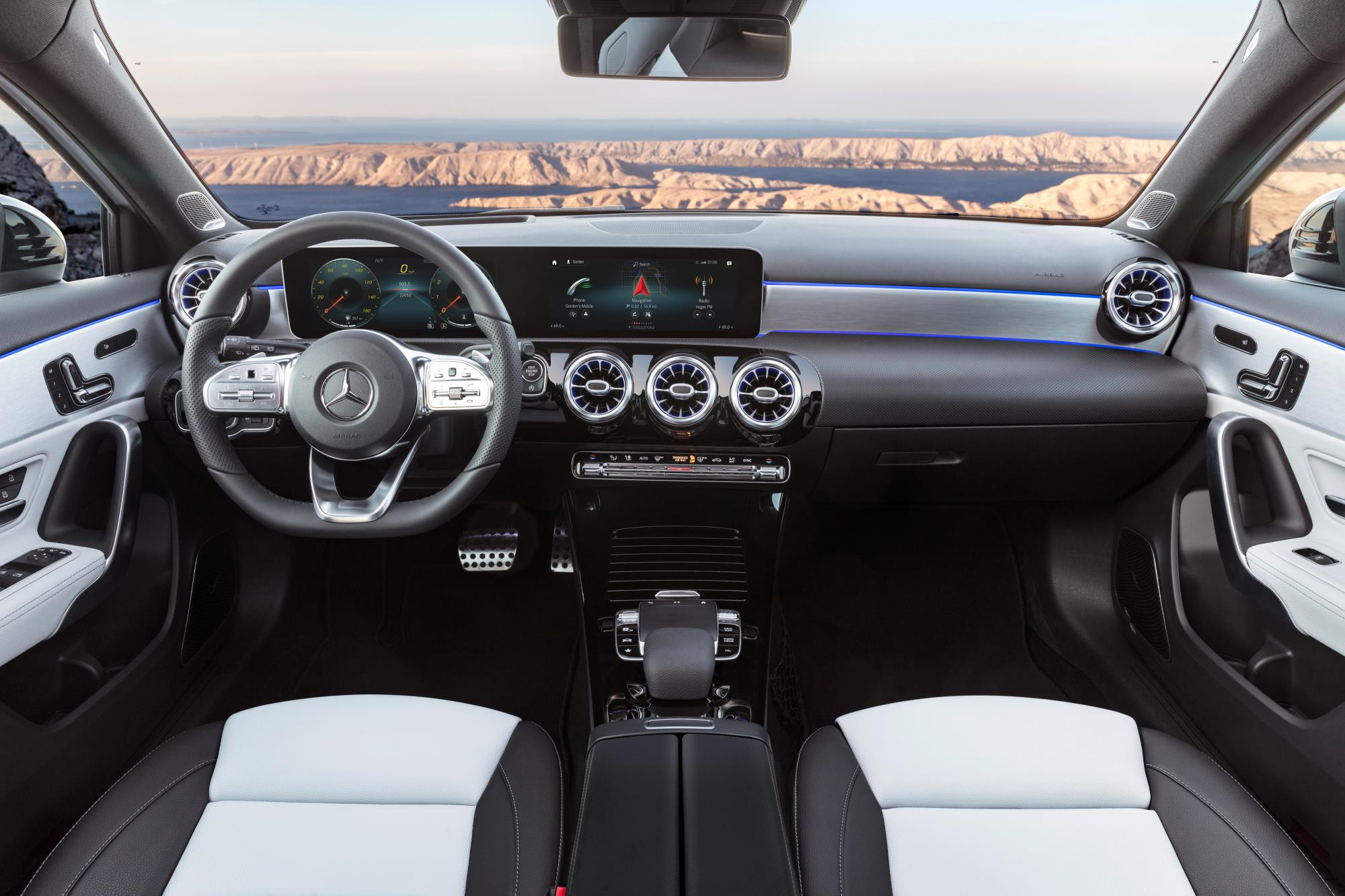 Rather than employing a rotary controller, a haptic touch-pad accesses the touch-screens (7.0-inch standard; 10.25-inch option). It is exceptionally easy to use and familiarity soon breeds, as it can be customised to any driver's requirements, with additional scrolling being imparted through a pair of fingerprint touch-pads located on either side of the steering-wheel cross-spokes. In fact, this class of technology has been imported, virtually unaltered, from the super-luxury S-Class model. In typical Merc style, both front seat occupants are provided with an enormous range of adjustment to ensure the most comfortable and supportive of seating positions and the steering column also offers both rake and reach flexibility.
You can expect seriously firm suspension on the AMG45 models but the standard offering, even on 18.0-inch optional alloy wheels, despite being geared for comfort, is satisfyingly firm, while allowing excellently controlled body-roll and bump absorption that verges on setting a benchmark in the luxury compact category. There is fine grip and the steering is both delightfully weighted and accurate, further supplementing the A-Class's all-round dynamic competence…although a 1-Series BMW will more than give it a run for its money on twisty back-doubles. The car's brakes are progressive and provide assured stopping power.
It used to be easier to understand Merc's engine nomenclature but the latest and vaunted as the most popular A180d is actually a 1.5-litre (not 1.8-litre) turbocharged diesel unit that develops a modest 114bhp and 192lbs ft of torque, which translates into a 0-60mph time of 10.2s, a high-geared top speed of 125mph and around 65.0mpg. The A200 petrol alternative is a mere 1.3-litres displacement, boasting an exceptional 161bhp, 184lbs ft of torque, 0-60mph in 7.7s, 139mph and a still frugal 54.0mpg. The other new engine is a turbo-2.0-litre petrol (A250), with 221bhp, 0-60mph in 5.9s and a top speed of 155mph, which provides a useful performance bridge to the extreme A45 model.
In all cases, the engines drive through Merc's latest 7-speed automatic transmission that is selected by a typical Merc column stalk that also features steering wheel-mounted paddles that allow really fast, over-riding control of the gear ratios. Naturally, connectivity is at an advanced level but, perhaps, the most intriguing feature is the 'augmented reality navigation', which is a live camera feed at the front of the car, overlaid on-screen with house numbers and additional programmable information. Finally, the 'Hey-Mercedes!', Siri-style voice recognition system needs to be experienced to be believed. It is immense fun to operate, is not entirely accurate, which can be frustrating, but, when working properly, it enables control over heating and ventilation, the stereo system and sat-nav, among other functions.
Mercedes-Benz has excelled itself with the new A-Class line-up, which consists of hatches, saloons, estates and crossover variants (in A-Class, as well as CLA and GLA forms). The equipment tally is mind-boggling, although the value proposition is very keenly judged. Merc proves that luxury can come in more compact packages and the A-Class can appeal to both head and heart in equal measure.