Peugeot plays the numbers game by powering its new model with a 1.2-litre engine that our motoring man, Iain Robertson, suggests might be more than enough for most potential purchasers…truly!
How I used to adore Peugeot…my father owned a 504, as did my uncle. They were both grand motorcars, capable of standing their own ground alongside the Rovers and Jaguars of their day. Handsome and understated, they exuded a toughness and resilience that most of the African continent understands, where old Peugeots are treasured in a manner closely akin to Cuba's fascination with Americana.
Yet, subsumed in the PSA ideology, which incorporates the Citroen brand, alongside, more recently, the revisionist DS line-up, Peugeot had become a 'corporate brand'. It had lost its identity. To be honest, I cannot put a finger on the precise date but I believe that it happened at some point during the 1980s in the UK, when the company car sector was growing healthily (or, unhealthily, dependent on your view) and PSA was making important in-roads to a market free of European import duties.
Of course, pricing is always going to be an issue in that sector, where discounts and fleet incentives are rife. I would contend that Peugeot relied on a moderate retail price strategy, which made its models competitive, but carved huge chunks off for the business scene. To be able to afford to do so, it lost much of the brand's character in a race to build market share. It was a method that worked quite well, as PSA Group was in the vanguard of company car sales by the late-1980s. In some ways, it had achieved its corporate goals.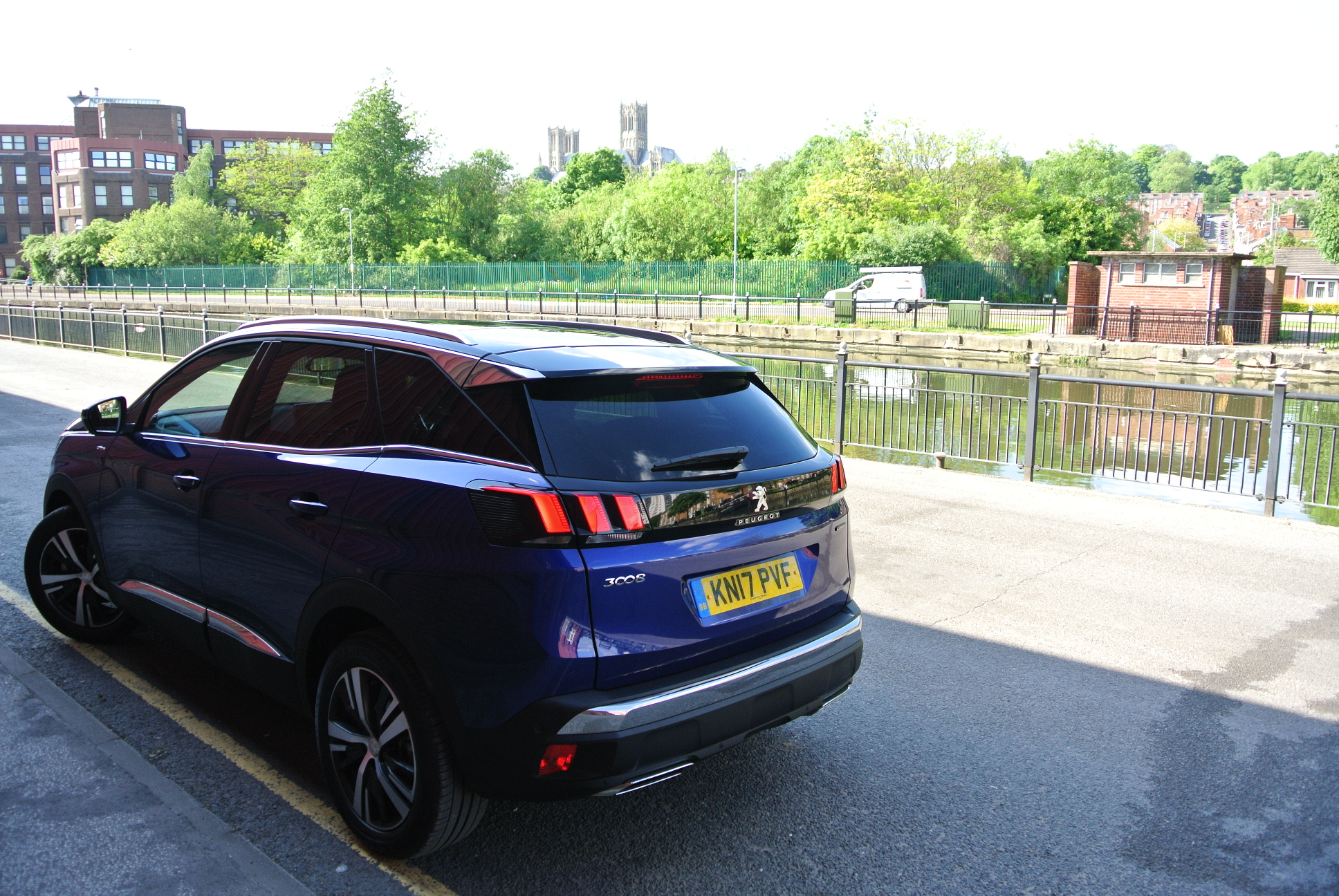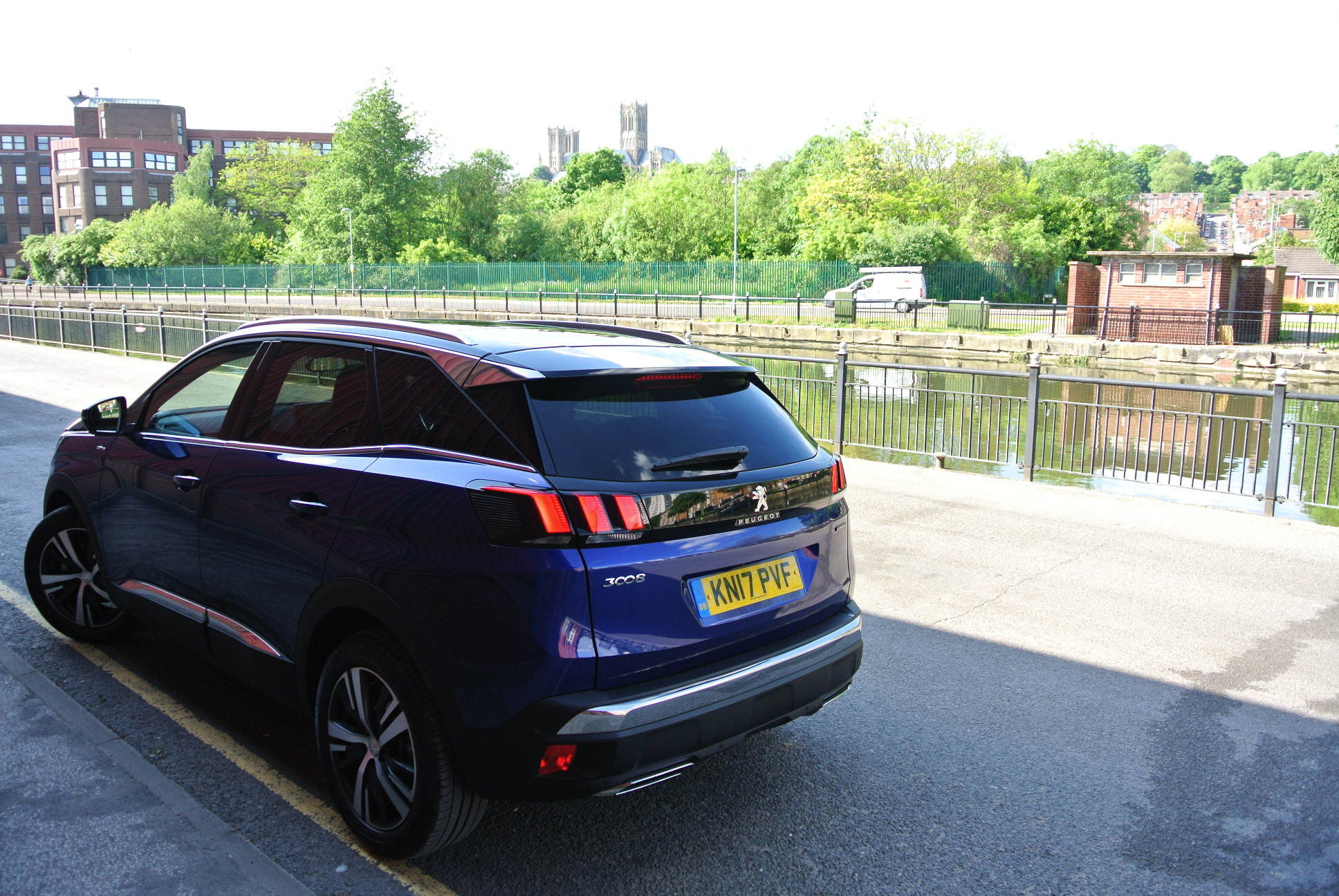 The inherent danger of slapping two, disparate brands together is that seeking to find specific brand benefits starts to slide into confusion. Despite the fact that VW Group is currently the largest car group in the world, just look at its mainstream offering…okay, Audi is 'premium' but Volkswagen seems to be tilting at it constantly, while telling the difference between Skoda and Seat is starting to become increasingly tough. It even extends to the all-important pricing, where the former budget brands are now almost as costly as the other two. PSA would be well-advised not to look towards Wolfsburg for inspiration, as that is a bubble that Toyota knows only too well could burst without much warning.
Peugeot has been trying very hard in recent times to divert its brand away from Citroen's concept of mainstream. Although the launch of DS, as a separate brand, might have some merit that is yet to be properly realised but will only occur once perceptions of Citroen-ness have dissolved completely, Peugeot needs to be perceived in a similar light to Audi over VW. DS can afford to be quirky and different, as it once used to be.
The previous generation 3008 was a horrible lump of blandness, being little more than a style-less, five-seat MPV, with a 'tricky-diff' providing a modicum of traction advantage on slippery surfaces. Personally, I had my own reasons for loathing the bloody thing…I was unable to drive it, thanks to an overly-wide centre console, too low a steering column and insufficient down and rearwards adjustability to the driver's seat. Only Gallic midgets need apply.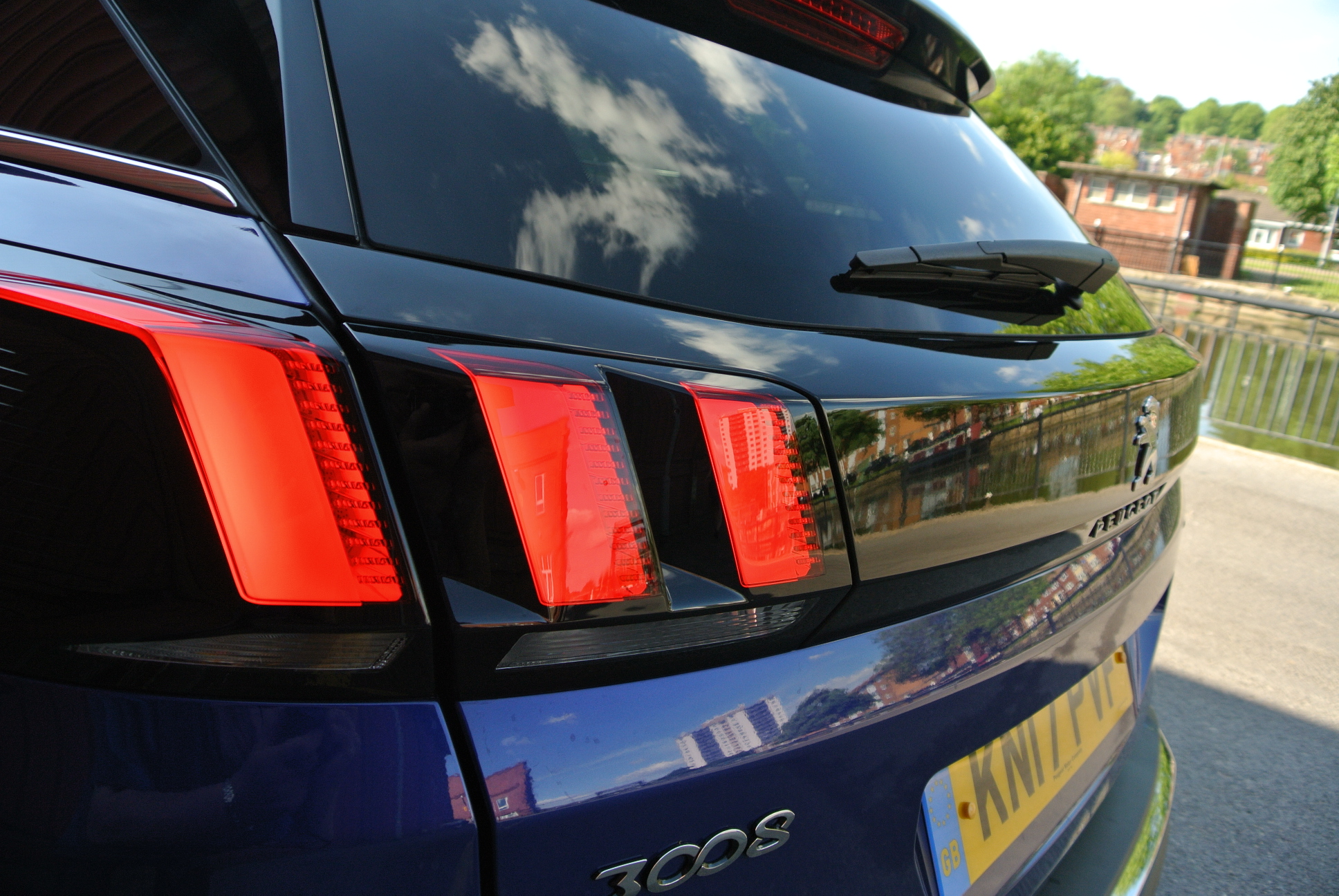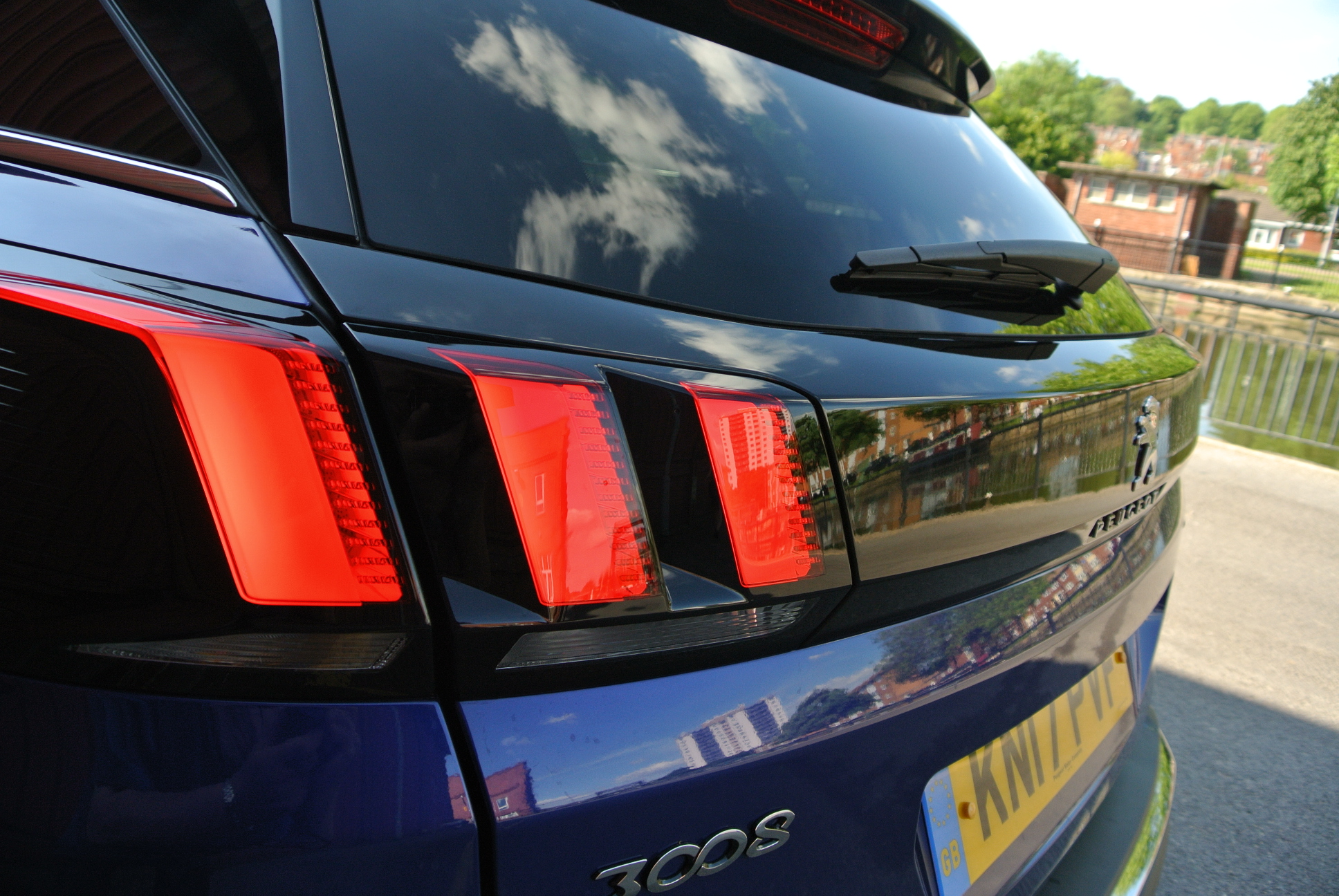 The all-new model has grasped the SUV nettle to grant it a street-cred stance that is no less than amazing. Be under no illusion, the 3008 is not an SUV…however it is a superbly high-quality, five-door family car, possessing enough clues as to its 4×4 SUV pretensions that even poor old confused Peugeot believes that it is! Trust me, stick this 3008 in a rain-soaked field at Knebworth, at a local gymkhana, or even just off the forestry drive at Kielder, and you will need the services of a local Unimog to extract you.
Naturally, Peugeot is keen to crow about it being the first SUV to win the coveted Car of the Year award (March 2017) but it is far closer to MPV than the company likes to admit, although MPV is one of those descriptive terms that is not exactly 'in' at the moment. Therefore, I shall stick with my family car descript, as most buyers/operators should be more than delighted for its ease of cabin entry and the benefit of loftier seating positions for all occupants, allied to a sizeable boot.
While the exterior detailing is mildly cliched, perhaps even slightly aggressive, it is impressive but certainly not unattractive. The alloy roof accents above the rear wheels are a pleasant visual treat, as is the clever use of metal and chrome-lookalike trim, while the three-bar tail-lights are a nice evolution of the 'cat's claw' motif used by other Peugeot models. However, it is the interior that really has the potential to win hearts.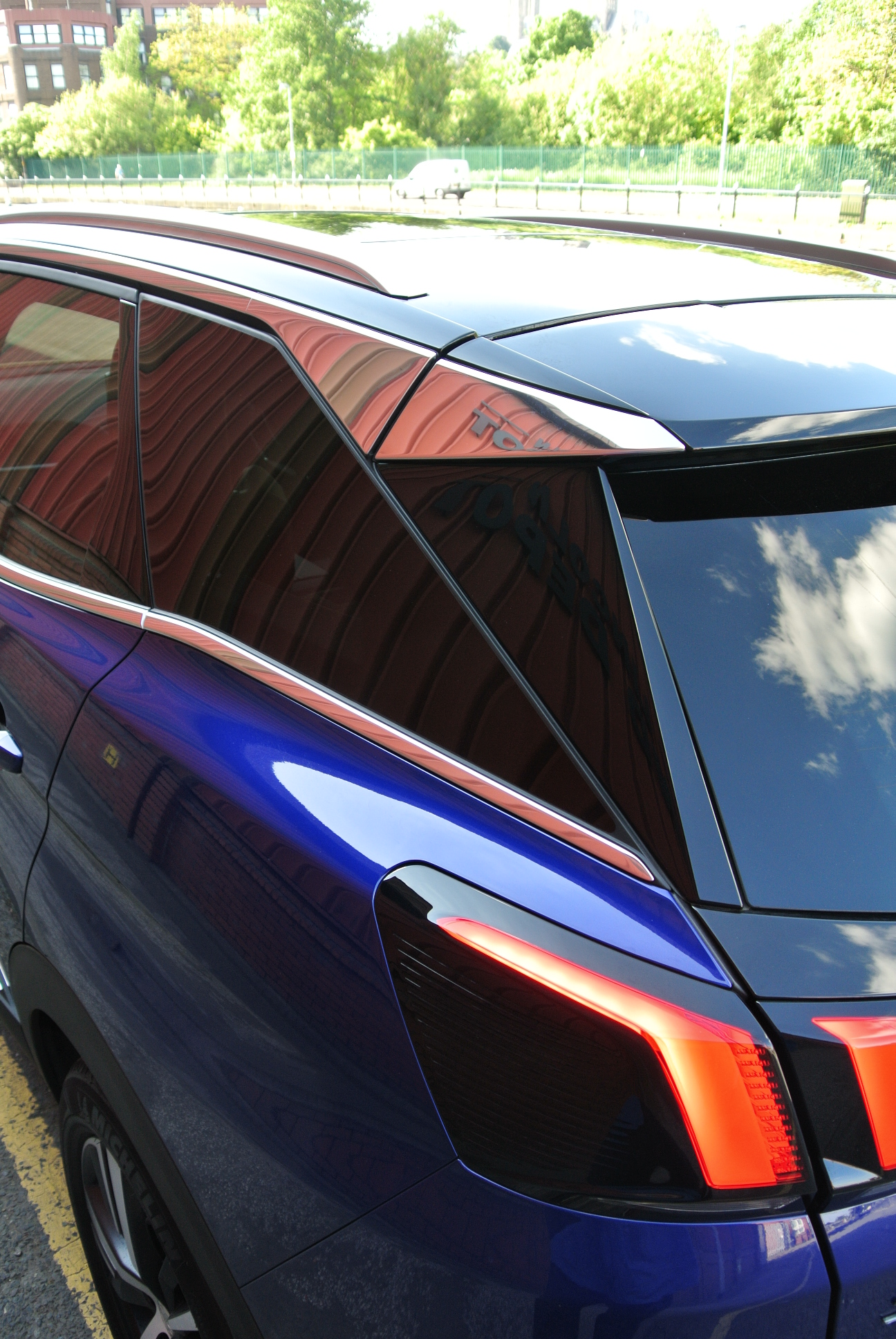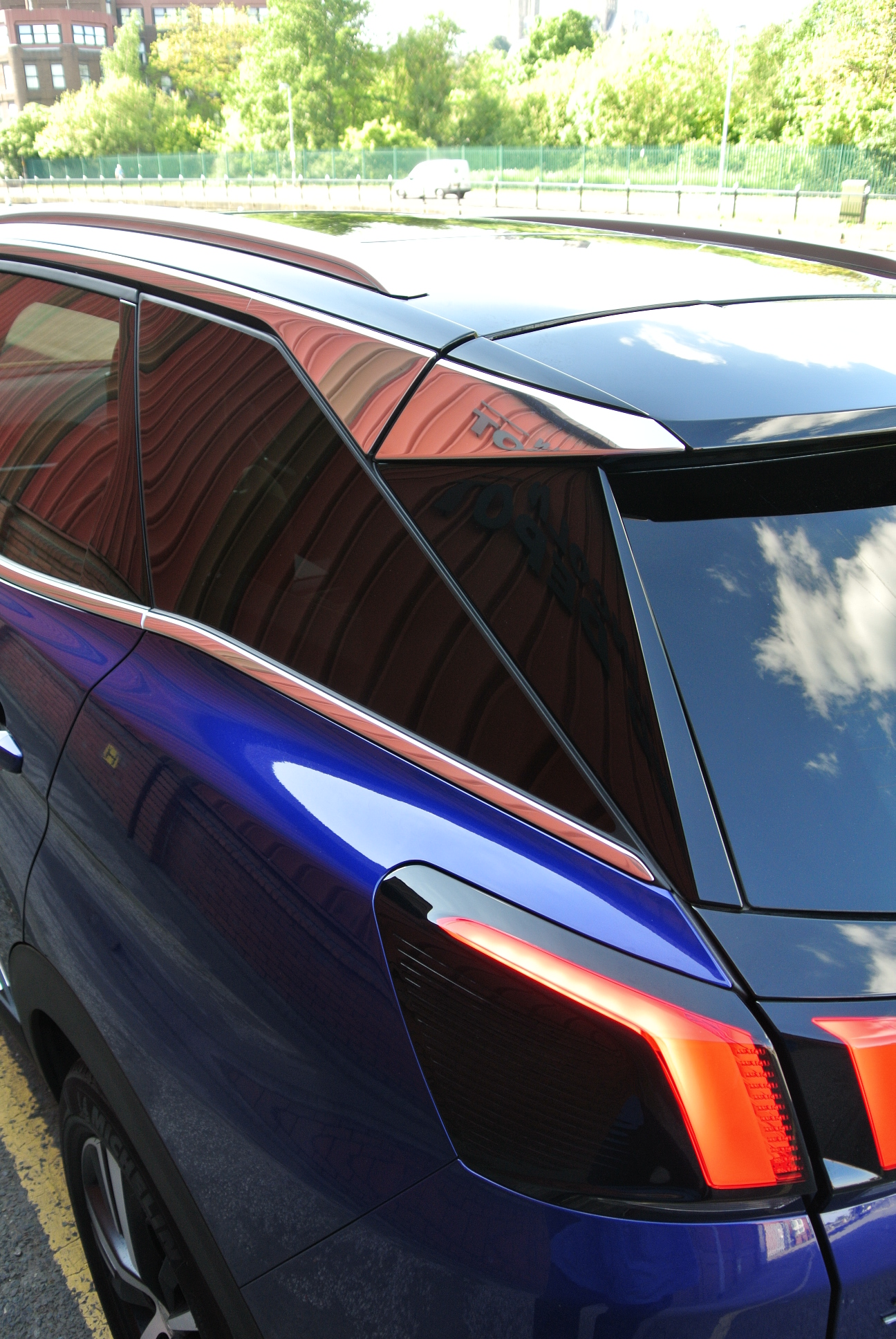 Through the liberal applications of alloy-type trim, around airvents, encircling the centre console, on the 6-speed manual gearstick and in a piano-key-like spread at the base of the centre stack, it is abundantly clear that the designers enjoyed an apparent freedom this time around, perhaps of an order that they have not experienced before. It all helps to alleviate a sea of light grey, even though adding some stylish panels to the seat facings achieves a similar levity. The clever re-introduction (the 206 featured it) of 'fabric' trim to the dashboard adds a touch of luxury and the various trim textures offer high tactility as well as strong visual appeal.
The driver is fronted by a large and configurable digital display that is surprisingly good to look at (once you obtain a preferred layout), to the left of which is a touch-screen to access most of the car's functions, including a vastly improved sat-nav (that now accepts full post-code information and features excellent on-screen graphics), Bluetooth, heating and ventilation, as well as other aspects of managing and manipulating the car to individual requirements. One strange element is the senseless reverse-sweep of the digital rev-counter, should you have the 'Dials' display selected. Peugeot has done this before in the 308 model. I did not agree with it then and I still do not. The rev-counter ought to be on the left of the display, not the right side, and the 'needle' should operate in a clockwise direction. There is no room for styling extravagances, when it comes to normal, operational safety.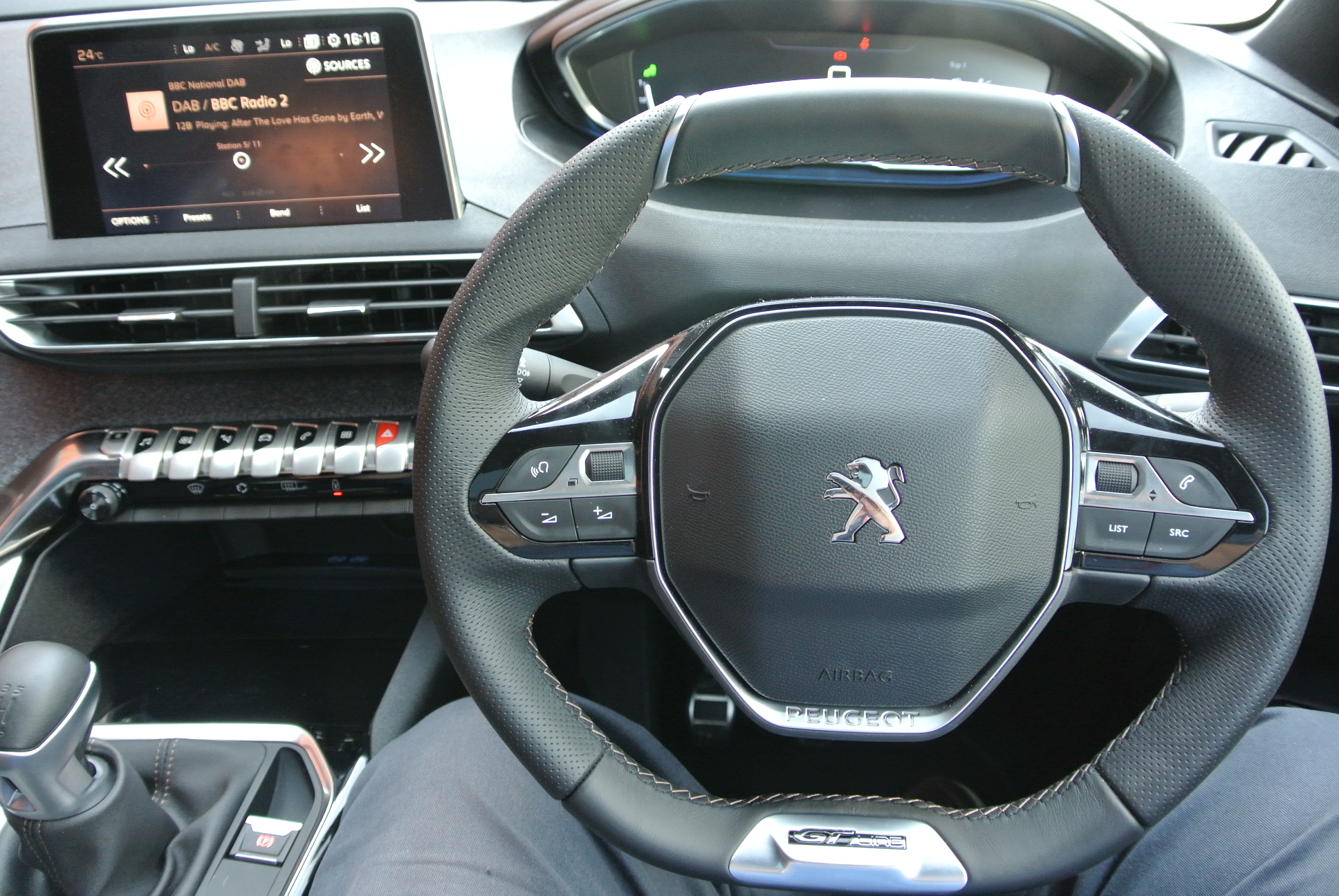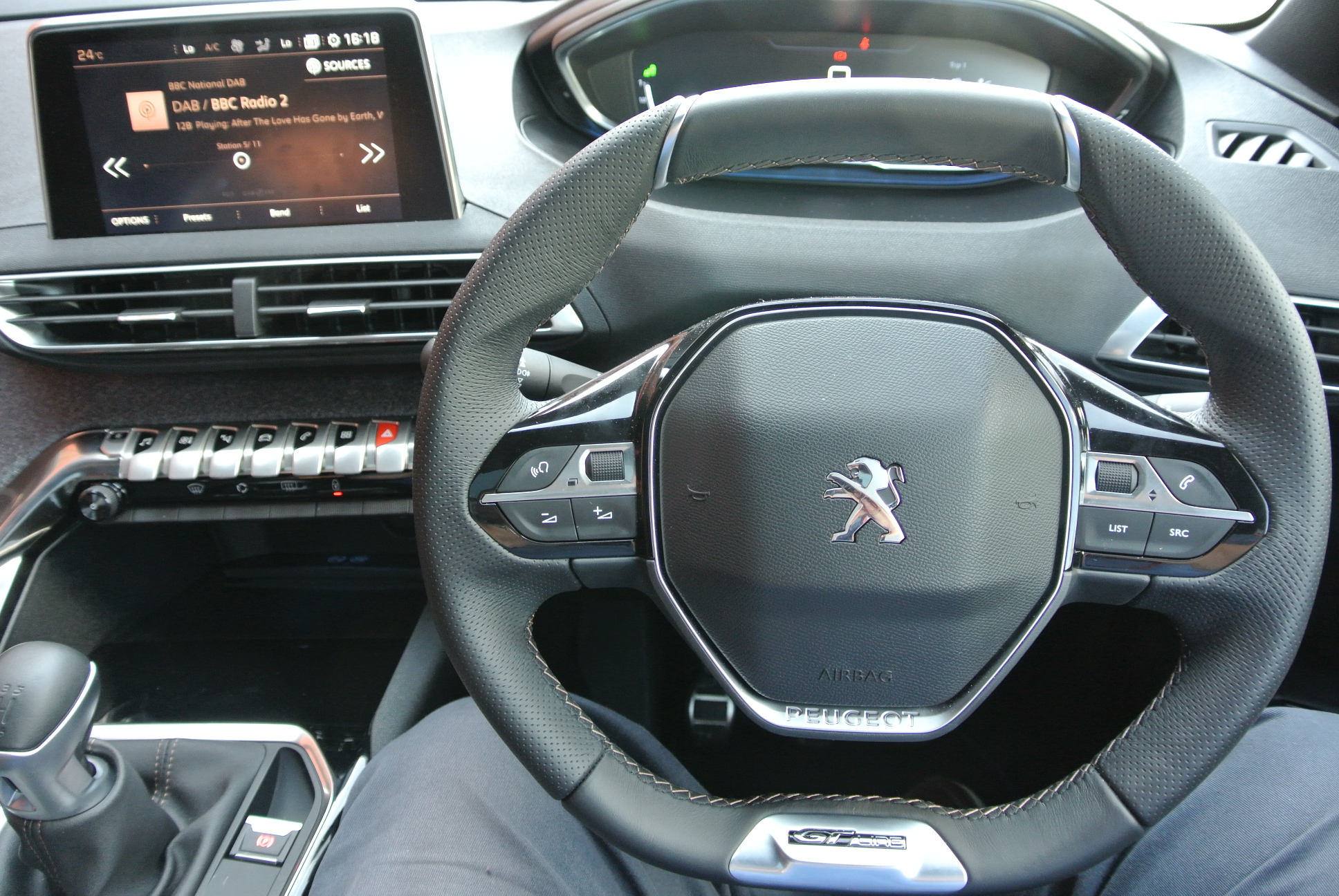 The latest development of Peugeot's teensy steering wheel is almost a comic-book retelling of the Austin Allegro story…also known as 'All-Agro', this was the model introduced by BLMC in its bad old days, which featured the revolutionary 'Quartic' steering wheel. Therefore, congratulations Peugeot for reminding us of that abomination! To be fair to Peugeot, while I have not been a fan of its recent tillers and this one still features too thick a rim diameter for me, it does work rather well and actually looks good, with its bolstered thumb-rests and alloy accents.
However, the age-old criticism that is levelled at ALL PSA models is the location of the fuse box. Not a problem on left-hand-drive models, as the steering column fits neatly alongside it. However, on right-hand-drive stock, the fuse box remains where it is and leaves barely enough space for a pair of gloves! It is laughable, because, no matter how much lovely flock is applied within it (the door pockets are also flock-lined), it is the most expensive waste of space on any new car sold today…the problem is, Peugeot (and Citroen…and DS) continues to give us this excuse for in-car storage that is simply inexcusable. Mind you, it does contain a removable air-freshener device. Groovy. Although practical, as it includes a smartphone induction charging plate beneath its rubberised surface, there is a space ahead of the gearlever, into which light items can be stored for ready access. Just be careful that you do not throw the key-fob, or vaporiser, in there, as the risk of 'fire' is present, from the induction unit trying to recharge other battery types.
The driver's seat is multi-adjustable through an enormous range of height, reach and tilt. The column is a bit more restricted in its rake and reach movement but provides useful extra range. The driver's seat is one of the most comfortable and supportive of perches that I have enjoyed for a number of years. None of the controls is out of reach and the cosseting nature of the driving position is actually a major safety benefit. Space in the rear is a little compromised by taller front seat occupants but it is no less comfortable back there and the split-fold uprights tumble forwards to reveal an enormous and practical load deck (591-1,670-litres), an aspect for which Peugeot estate cars are renowned.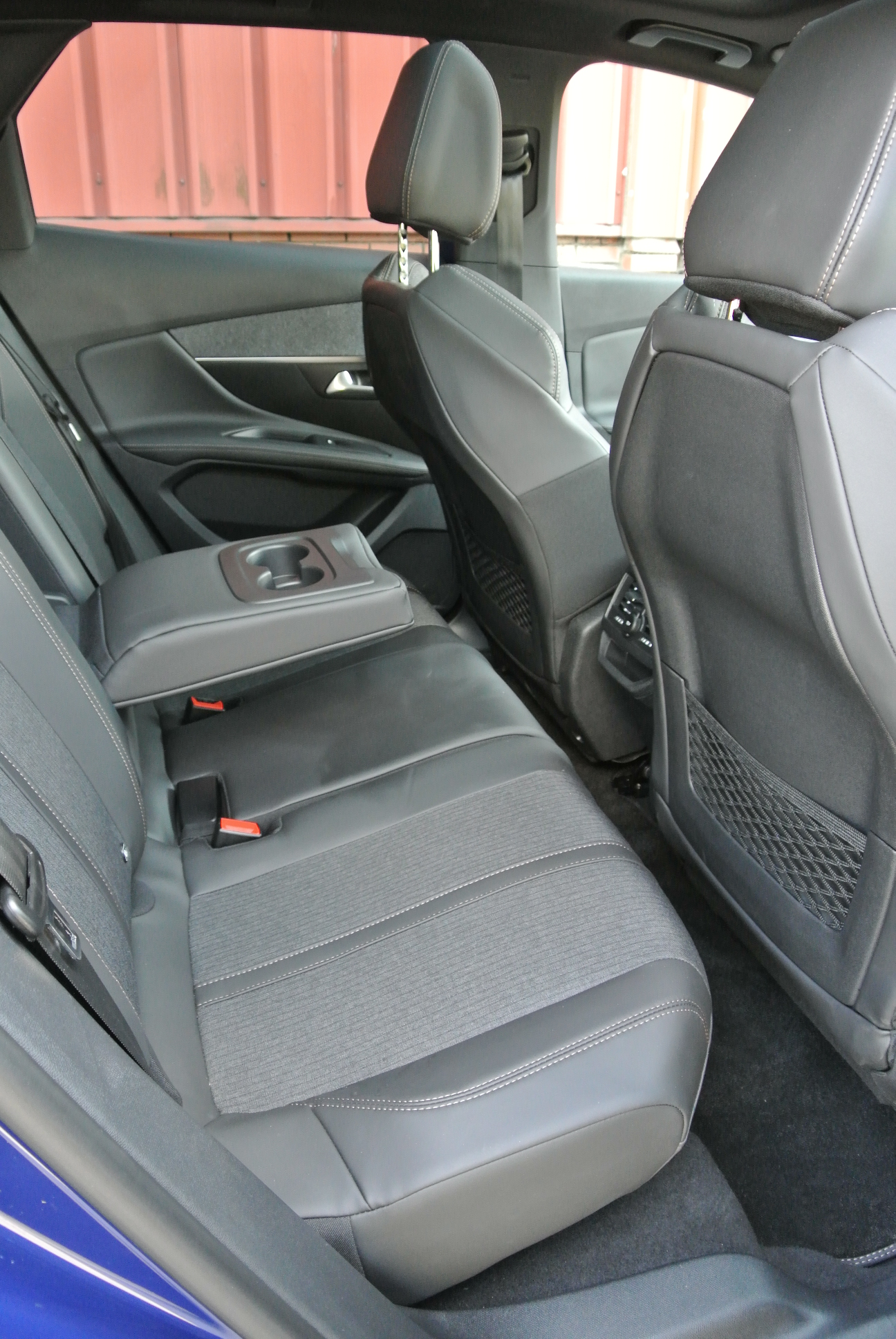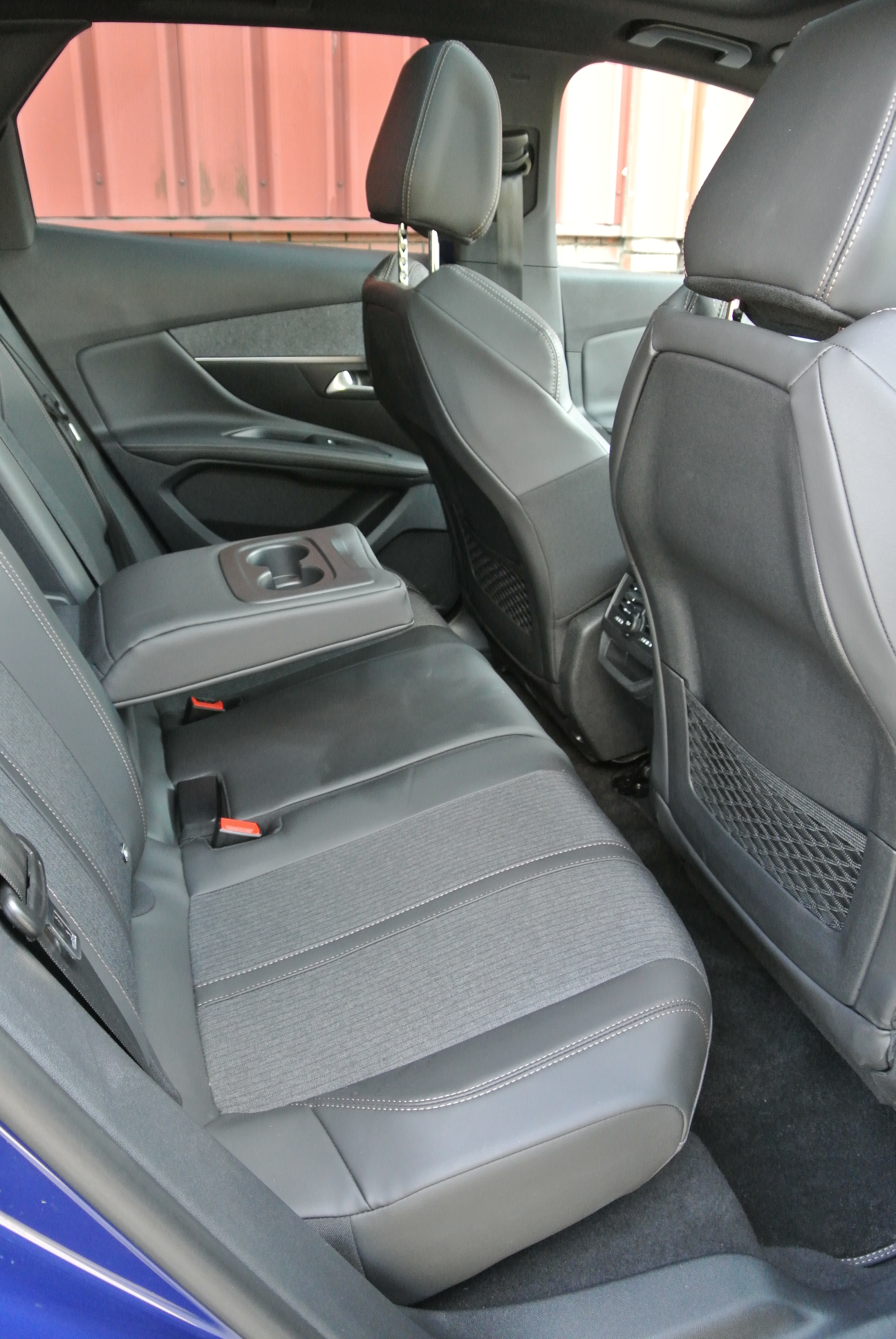 Although I can honestly state that I have not been the greatest fan in the past of PSA's 1.2-litre three-cylinder petrol engine, in the 3008 it is a veritable revelation. Although I can confirm the actual kerbweight of the new 3008 GT-Line as 1,250kgs, the blurb suggests that it is 100kgs lighter than before. Believe that if you will. However, developing only 131bhp but almost 170lbs ft of torque, its power delivery is outstanding and gifts the car a top speed of 117mph, with a 0-60mph acceleration time of just 10.5 seconds. Stop-start technology clearly helps to reduce fuel consumption and its 55.4mpg Official Combined figure is credible. Emitting 117g/km CO2, its first year road tax is £160, with £140 payable annually thereafter.
Beautifully presented, well-assembled and surprisingly zesty, the latest Peugeot 3008, tested here in GT-Line specification, costs a moderate £26,195, to which must be added £525 for paint, £750 powered tailgate, Vis Pack £450, glass sunroof £990 and Focal hi-fi £590 (total: £29,500). It is a handsome machine and, while its handling is more cruise ship than sporting-ute, it sticks well and feels safe on the road, if not the most engaging of family cars to drive. It would serve well as a business car, but watch the options costs.