Best described as 'Old Skool', not Iain Robertson but the latest Mazda6 (!), this much respected, indefatigably dependable family car can still impress despite falling slightly out-of-step with the rest of its rivals.
Me and Mazda have history. I have always liked the brand, even when I owned an RX3 rotary-engined coupe in the mid-1970s. I say 'even', because of the reported (but incorrect) negative reputation those early rotary models gained. In later years, I used to drive both 1300 and 818 saloon models for business use. When Datsun and Toyota products suffered from engineering inadequacies (such as recirculating-ball steering and poor damping), Mazda was among the first Japanese carmakers to employ the more accurate rack-and-pinion type and to suspend its cars somewhat more securely.
In the early-noughties, I gifted Mazda its first class victory in the annual MPG Marathon, at the controls of a Series 1 Mazda6. I repeated the task with a Mazda CX-7 and then won the event outright in the 267bhp Mazda3MPS. I used to enjoy attending Mazda launch events, until the lustre disappeared, but I still obtain the test cars on occasion, to keep abreast of developments, should there be any.
Mazda's 'problem' lies in the fact that since Ford dumped it during the banking crisis, having given it a vital shot in the arm from the early-1970s until the relationship ended in 2008, its only partner resides in China. Hardly a geographical hot-bed of technological fast-tracking, Mazda is currently out on a limb. The perception is clear that it has no major partner to rely on, in order to whisk its quite limited model range onto a higher plane, even though it does have a technology arrangement with Toyota.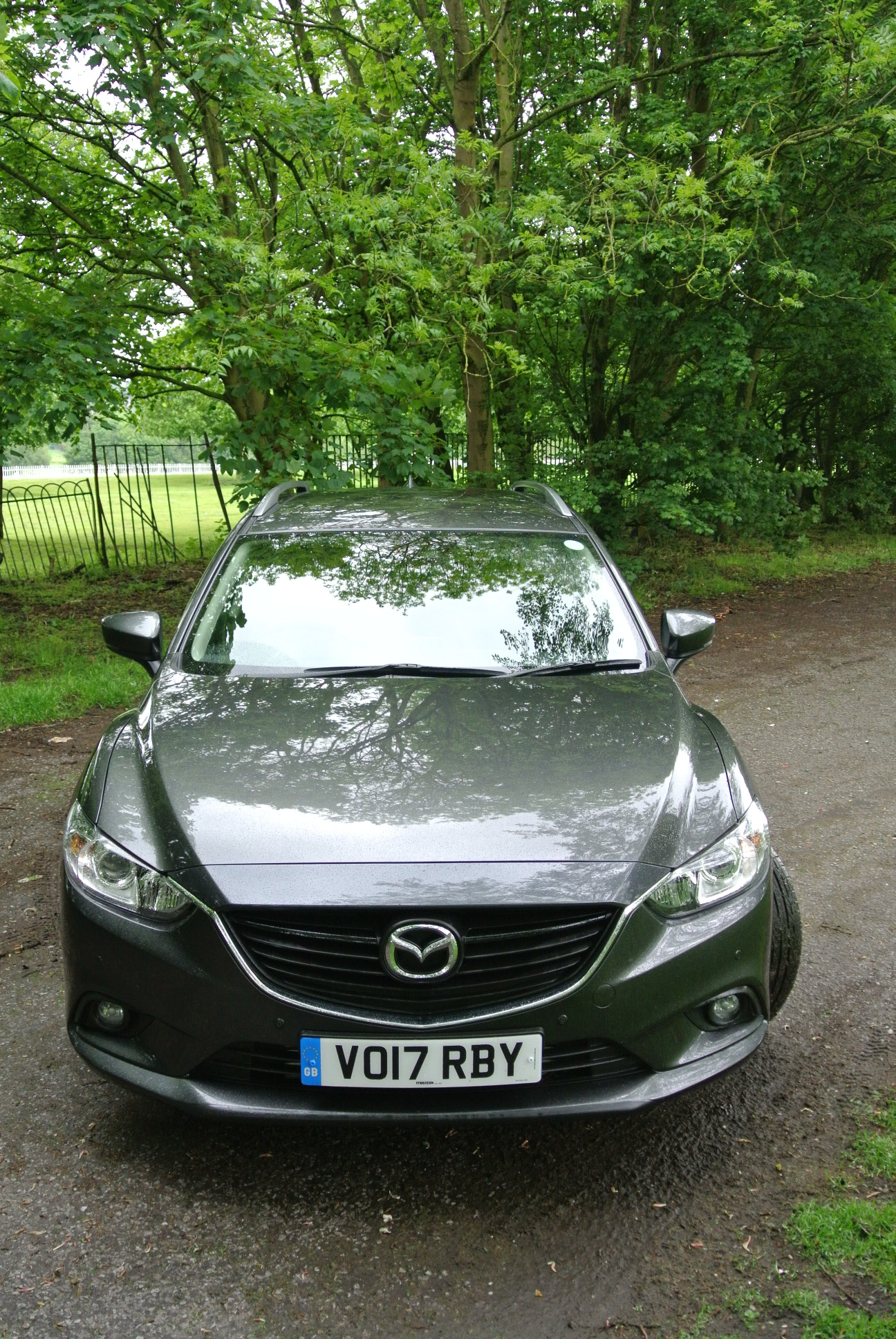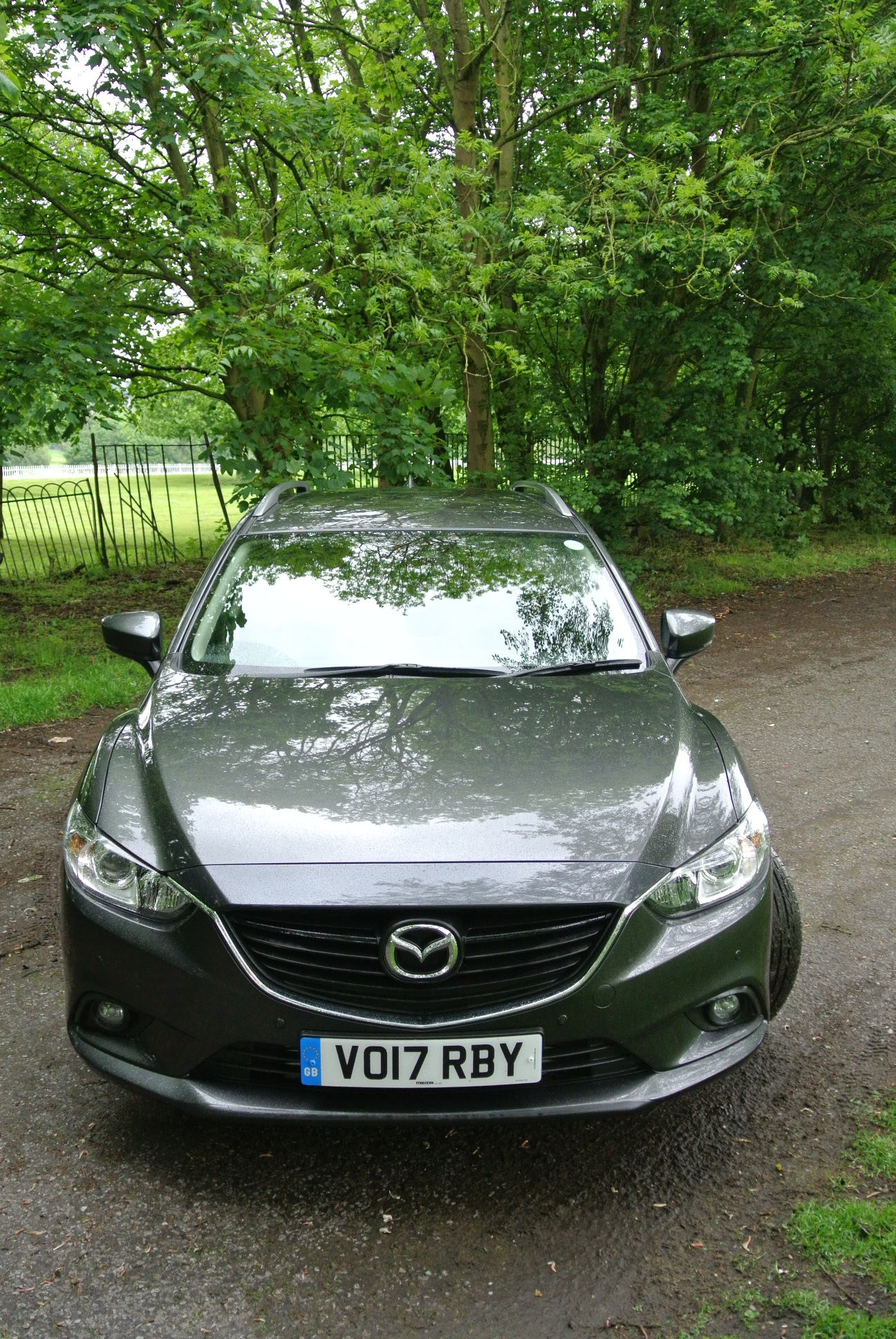 Yet, despite incorporating lane discipline, distance cruise and autonomous braking, all features in which I can state frankly that I have only passing interest at best, after a lengthy test session in the latest Mazda6 estate car, I can tell you that I felt that I was back in something that was solidly engineered, that gave an averagely good account of itself in performance terms and was thankfully unencumbered by the up-to-the-minute fripperies that all-too-soon have become official stock addenda. With Mazda, they are present but are never obvious. No. 'Old Skool' is perfectly fine by me…even though my earlier stated concerns still ring true.
When the current outline of the third generation car first appeared in 2012, it was gobbier, swoopier and somehow sexier than it had ever been. It felt like the landlady of The Rovers Return had finally enjoyed a shower. It was a larger car, designed to compete head-on with the Ford Mondeo and, while it ought to have won the coveted World Design of 2013, it had to be satisfied with the runner-up label. While not wishing to perpetuate a theme, very little has changed for it since 2012, even though the market has moved on considerably.
However, the 6 outline remains fairly cutting edge, which is probably a measure of how good the original design was, despite Mazda having lost its star turn creative chief to Renault. There is scarcely an angle that looks ill-proportioned, or out of place, and as a practical, load-lugging, spacious station-wagon, this version still has purpose at its core.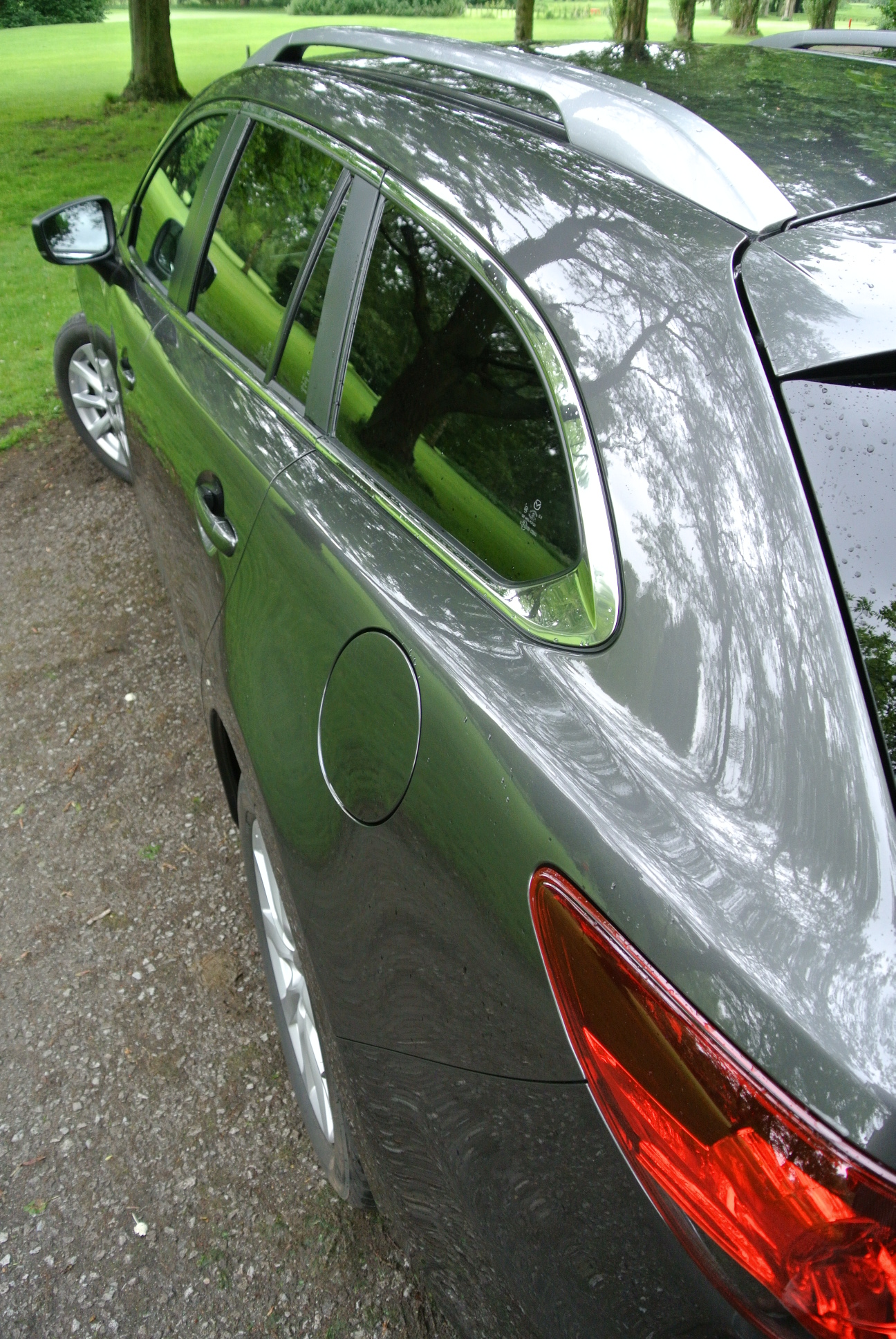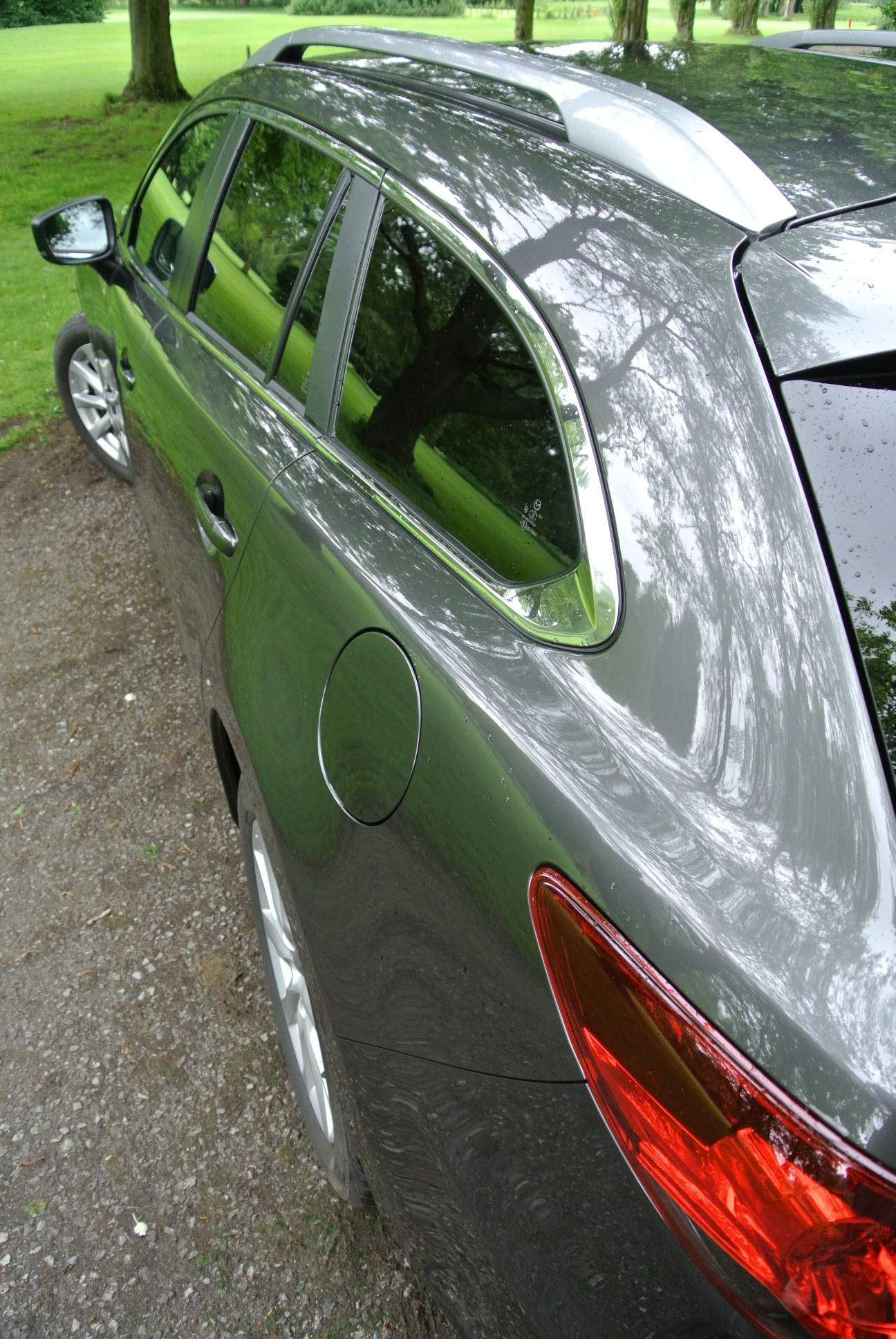 Its interior is about as understated as they come. Well-assembled and featuring plenty of soft-touch tactility, the application of other trim materials is minimal and, what there is, is of pleasingly high quality. While conservatism exists in the cabin, complexity is kept under strict control too, with a conventional instrument binnacle containing a large speedometer flanked by an analogue rev-counter to its left and a digital twin-graphics display for water temperature, fuel contents and both mileage display and the readily accessible on-board computer read-outs on the right.
In-cabin storage is well-considered, with a deep centre bin (beneath the sliding-lid armrest), decently proportioned door pockets and a proper glove-box. In the dash-top centre is a typical palm-top type of control screen, which is activated by the MMI (man-machine interface) control dial located just behind the 6-speed manual gearstick. I feel compelled to mention that the sat-nav software that Mazda uses is bloody awful and not in the least intuitive. Naturally, the usual stalk controls and steering wheel buttons serve regular but minor functions. Of course, the boot is substantial, offering from 522-litres of space with the rear seats erected but a massive 1,664-litres when folded readily by a simple tug on the levers located in the boot. The seats split-fold for added convenience.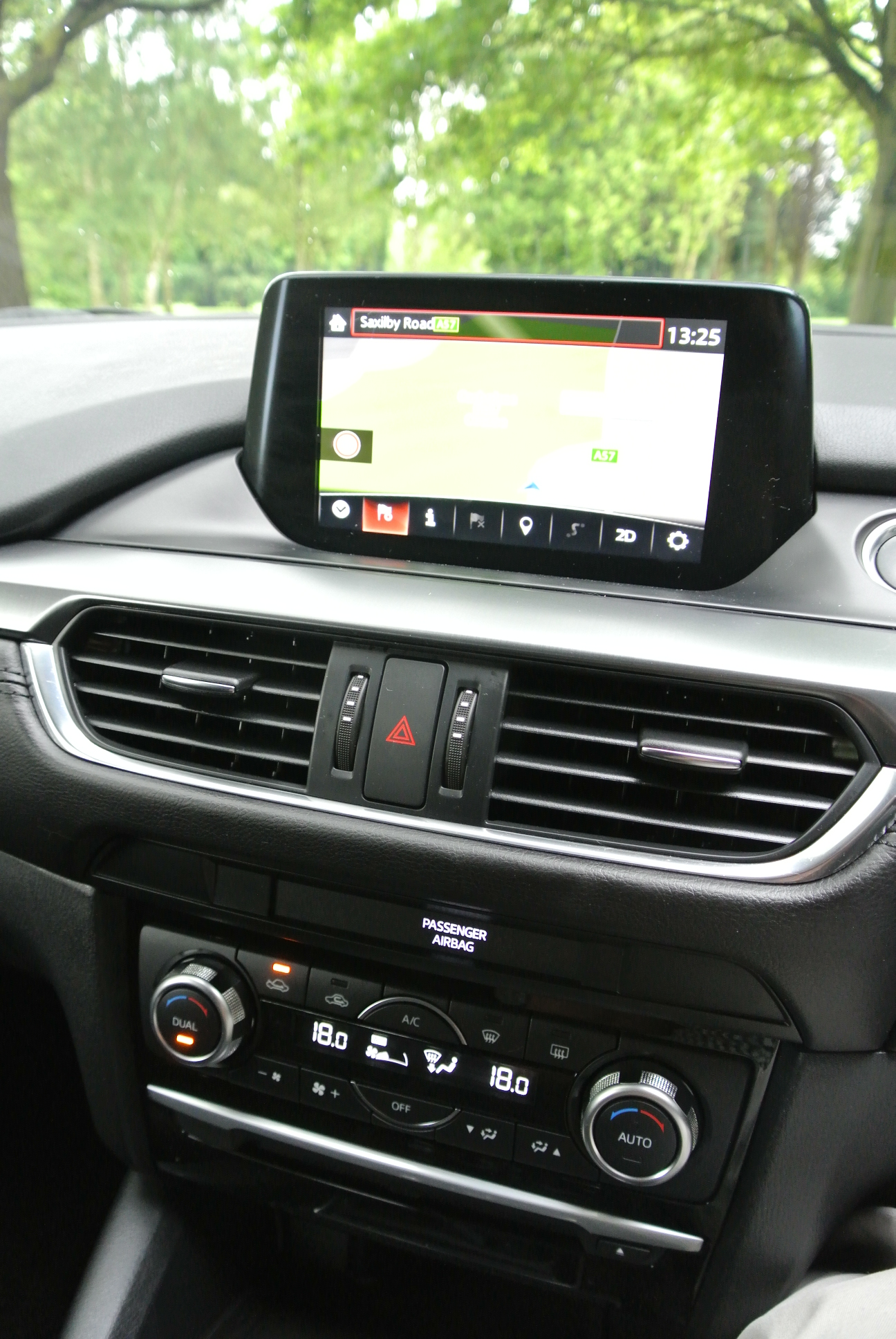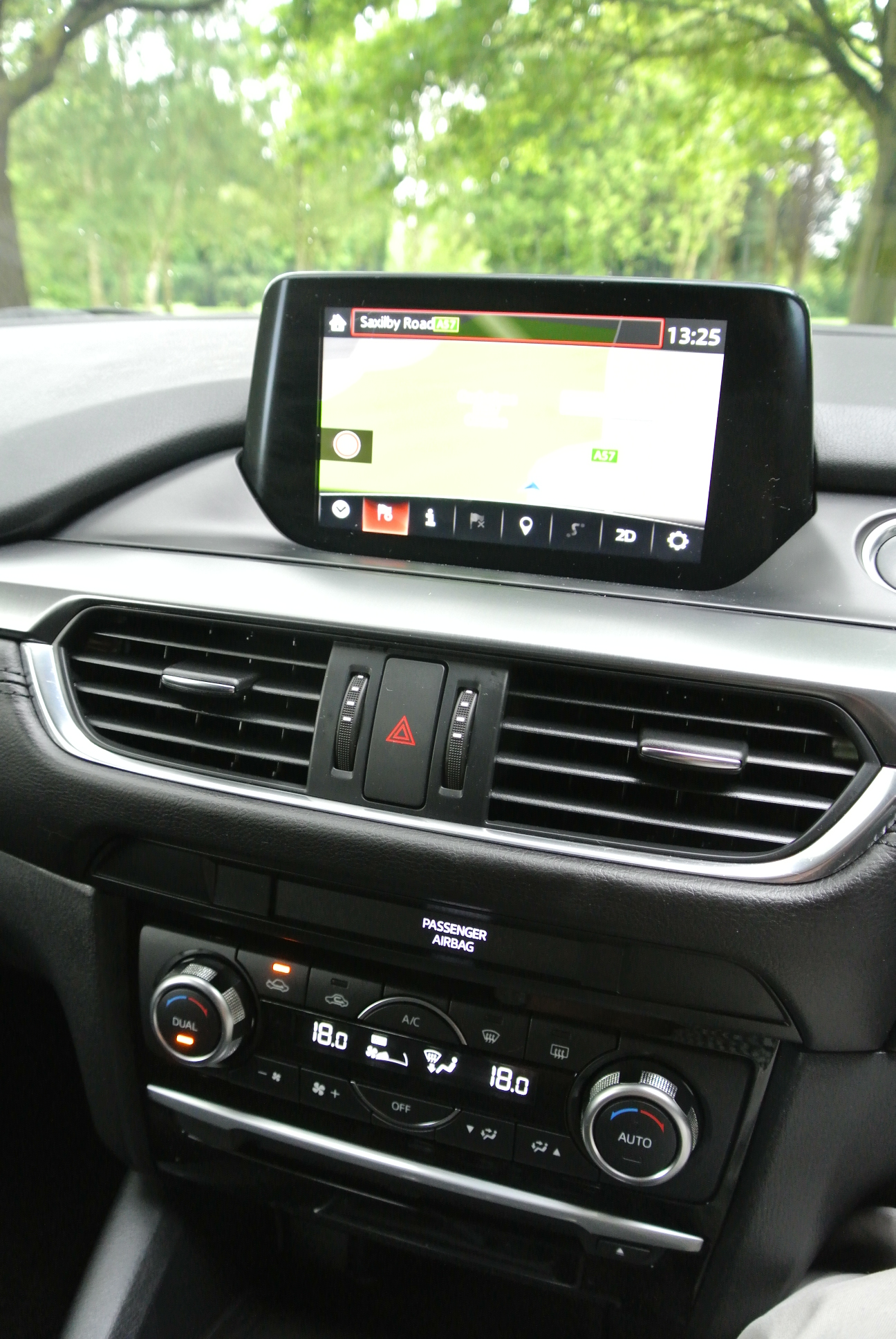 Yet, the Mazda6 Tourer shows its age in its kerbweight of just shy of 1.6-tonnes. To be fair, it is well distributed, which ensures that its handling envelope, aided these days by chassis vectoring control (which brakes one or more wheels, should the sensors detect any wayward slippage), is not just faultless but also engaging for the more enthusiastic driver that tends to be drawn to Mazda. While a firmly supported but compliant ride quality results, were the 6 to benefit from adjustable damping, the envelope could verge on being too harsh. However, I could find no fault with its balance and deportment, both of which are excellent in this trim.
However, all that bulk also means that the 2.2-litre turbo-diesel engine, featuring Mazda's Sky-Activ technology, which means a genuine economy bias, allied to low CO2 emissions, can feel less-than-willing at times. Mind you, kicking out a modest 147bhp, the car would be more motivated by the 172bhp alternative. Please do not get me wrong, it is a great working unit, being both silky smooth and providing a decent amount of bottom-end grunt but, when the handling is so good, you want to extend it a bit.
The 6 Tourer will clock the 0-60mph sprint in 9.0 seconds, before running out of steam at a reported 130mph. It is said to return 67.3mpg on the Official Combined fuel cycle but I struggled to attain better than 53mpg and punting around town can soon whittle that down to the mid-40s. Yet, its CO2 rating is 110g/km, which puts it into Band F for road tax, the car is covered by a three years/60,000 miles warranty and requires servicing only once every 12,500 miles, a factor that I think is too lengthy but that fleet managers will adore.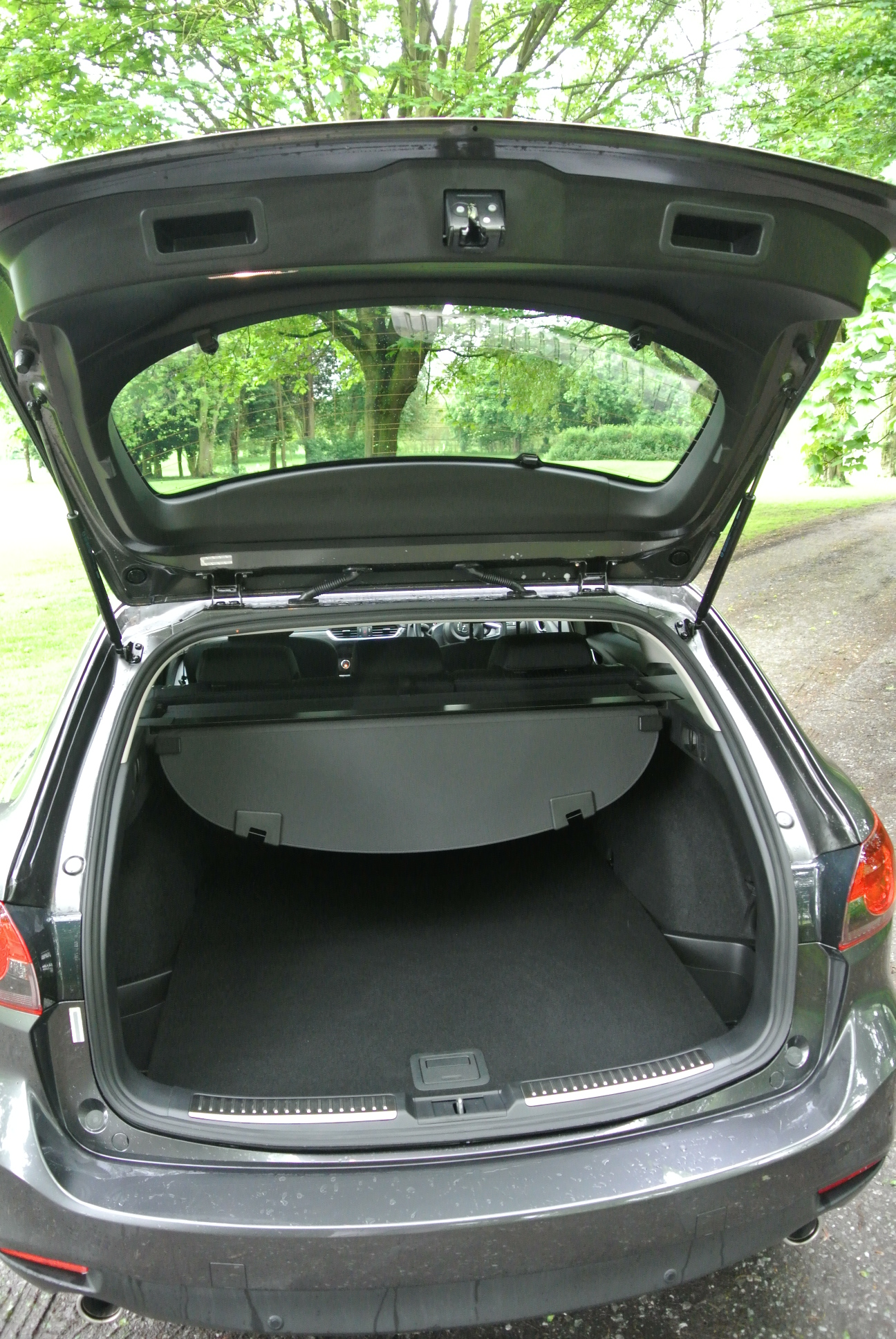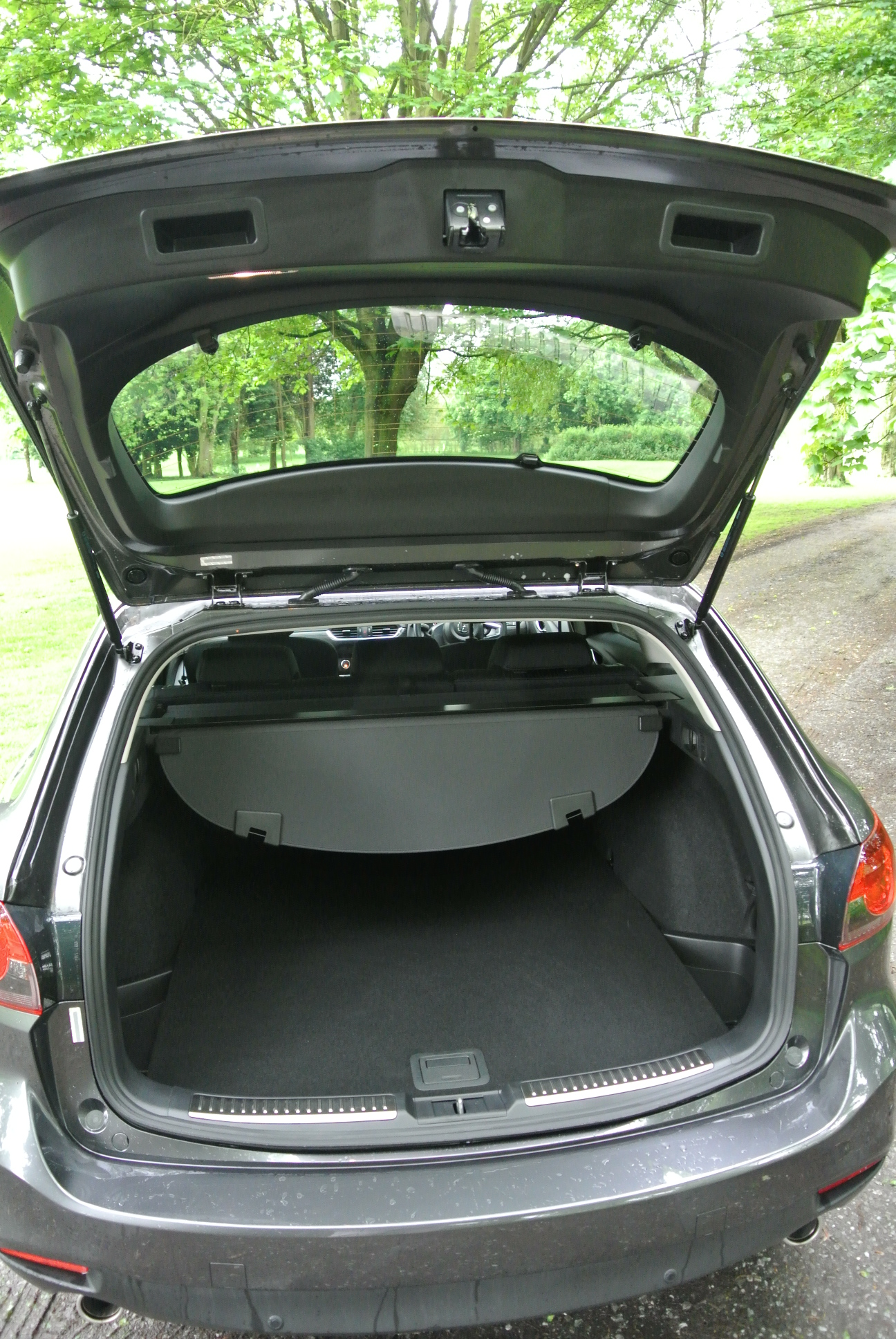 Priced from a little above £22,000 (in petrol form), the test car weighs in at £26,065, which I have to admit is market competitive. At that price, the car includes a £670 charge for the Machine Grey paintwork (and you know my thoughts on that subject!). Its grey cloth upholstery is elegant and easy on the driver's and occupants clothing, as it neither rucks up trousers or skirts. However, the standard specification for this workaday model is modestly comprehensive including rear privacy glazing, auto-on lamps and wipers, folding door mirrors and roof-rails. The stereo head unit features Bluetooth, which was awkward to connect to my android mobilephone. However, the sound system is very good and features a slot for CDs, which still constitute the bulk of my music collection that some carmakers are starting to ignore. I wish that they would not.
It is my belief that, if I feel comfortable in and contented with a particular car that I test, perhaps even contemplating it as future personal transport, then I can also recommend it to readers. The Mazda6 Touring is one of those cars that is easy to like. Sure, this model has a couple of minor issues in relation to its connectivity but they are not deal-breakers. Overall, the car is satisfying to drive, works its gears swiftly, stops, starts and steers impeccably. It imparts a feeling of tremendous integrity, which might be less achievable, were it any lighter than it is, although, as Mazda knows only too well, losing weight is its way to meeting future emissions and frugality targets. It is an interesting balance.
The Mazda6 is a worthy motorcar especially in estate car form. It is comfortable, roomy and accommodating, although the Skoda Superb eats it in most areas, if not value for money. However, as a business motoring proposition, it makes a lot of sense and its reliability is renowned. It is certainly a handsome option, being significantly smarter to look at and live with, than the truly atrocious and superficial Ford Mondeo, although the forthcoming Vauxhall Insignia GS Tourer could give them all a run for their money.