He has always believed that engineers can see the more practical side to their transport needs but Iain Robertson states that practicality gains the upper hand in the latest Optima Sportswagon in abundant ways.
Just over twenty years ago, I was introduced to a new South Korean car company. We already had Kia and Hyundai in the UK but their impact was minimal. Daewoo, which would all too speedily become 'deadwood', was a revolutionary. Working to a 'no hassle; no haggle' remit, the products, being based on previous Astra and Vectra models, were largely familiar but the approach to market was fascinating.
The desire for first-hand experience was intense. Without delay, I arranged a trip to Seoul. KLM provided me with a business class return from Schiphol Airport. Korean National Tourism would collect me from Gimpo International, on the south-west side of the city, and had arranged for a week's accommodation in a first-class suite in the Swissotel Grand. After meeting with the British Ambassador for a spot of tiffin on the Embassy lawn (very colonial; very twee), after which he very kindly loaned me the use of his car and driver, I met with officials at Seoul University and KNTG (the tourism organisation) and paid a visit to Hyundai Cars. It was fascinating and provided me with a deep understanding of the Korean ethos.
Yet, despite a will to meet consumer requirements and a speed of delivery that was second-to-none, the collapse and recovery of the Korean and wider Asian-Pacific economy in the late-1990s was a shock in more ways than were obvious. The 'Chaebols' (family groups that owned and controlled most South Korean enterprises) had been overtrading and bank borrowing had reached critical levels. However, the vast majority of them were revitalised by the experience and Hyundai, which rescued Kia Motors, has become one of the fastest developing vehicle manufacturers in the world.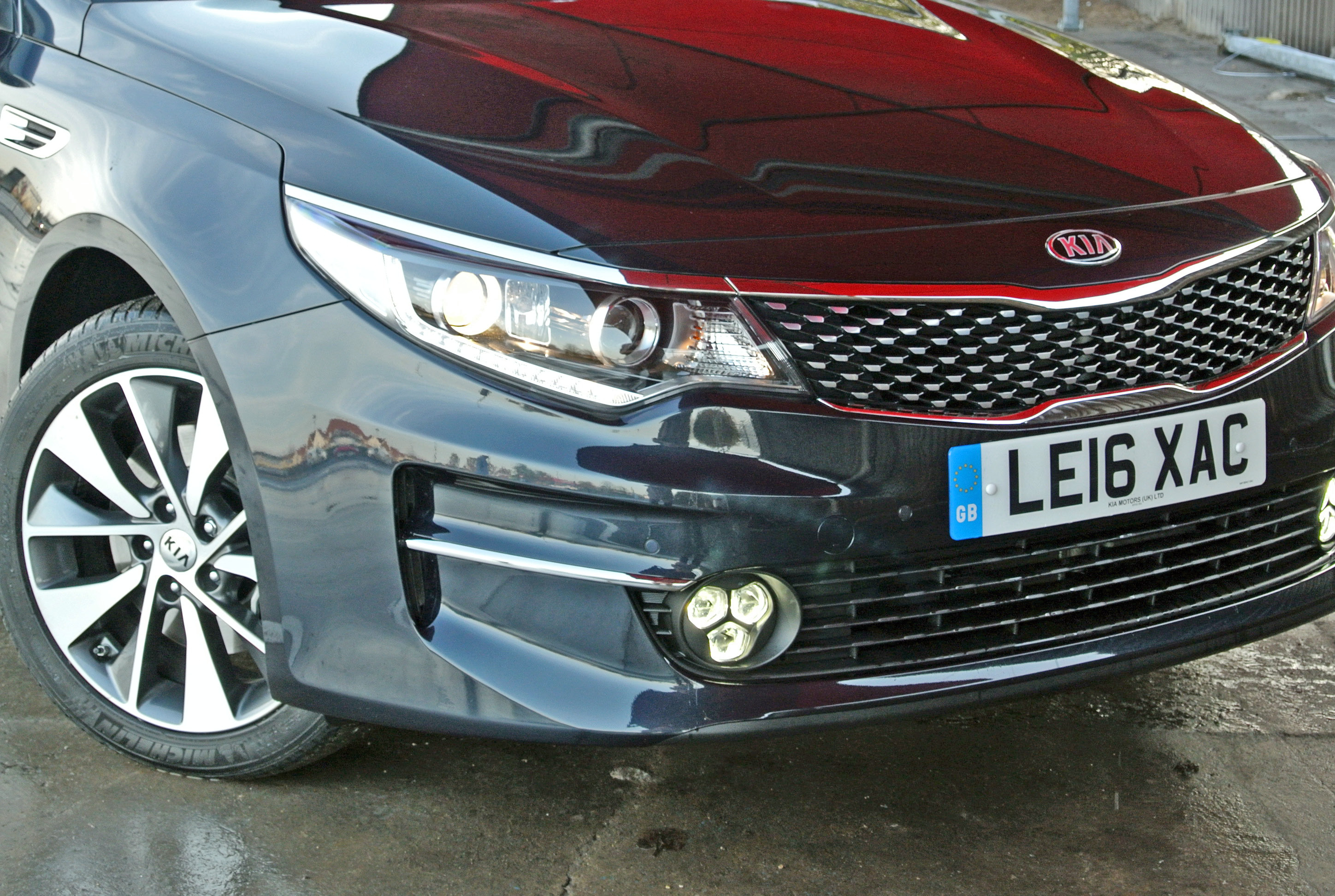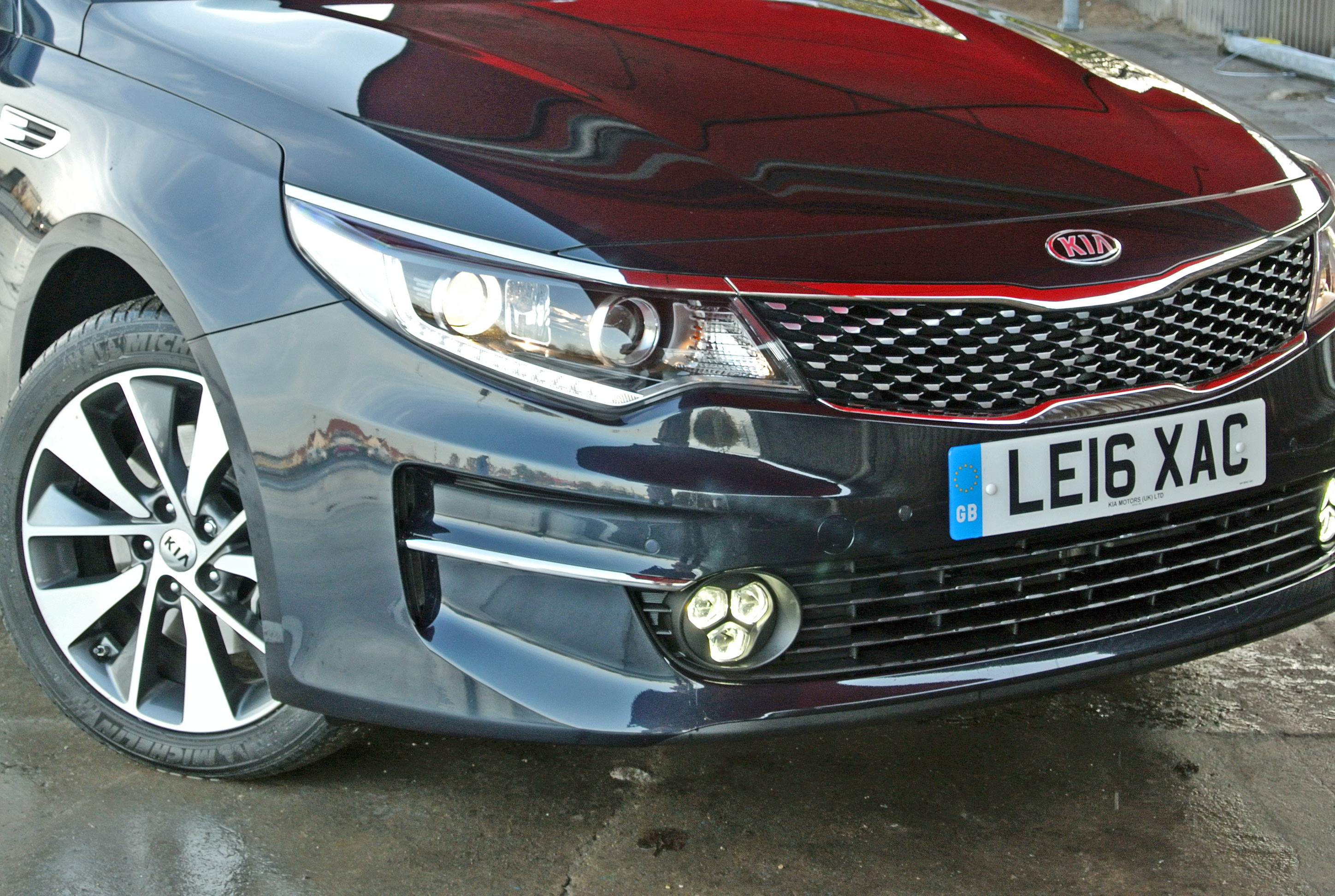 The turn of the Millennium witnessed the remarkable growth of both Hyundai and Kia, not just in reputational terms. I started to refer to them both as 'coming brands'. However, around five years ago, the revised i30 and cee'd models (all but identical beneath their respective skins) would make me stop in my editorial tracks. Hyundai was here. Kia was now. These were no longer budding brands. They were having an impact. They could compete with the best in Europe. They were being designed and developed and built in Europe. They had made the grade.
The latest and most practical Kia Optima Sportswagon, in 1.7-litre CRDi 3 form, is that case in point. This is a £24,995 (range starts at £22,295) family and business machine that represents solid value for money, even though Kia prices have crept up inexorably in the past few years, and which makes an equivalent Ford Mondeo look vastly overpriced and feel of drastically lower quality. Rest assured, Kia is a brand that is avoiding the standstill (although 'stop:start' technology does feature) and is moving with the wave of alternatively powered EV, plug-in hybrid, fuel cell and autonomous motoring developments, yet the Optima retains an 'old fashioned' charm that is entirely welcome.
You see, Kia has not ignored the fact that it is people, people who are reluctant to change direction, that invest in its brand. They are people possessing soul (sic.), sensitivity and character that appreciate the traditions of personal transportation. One peek at the interior of the Optima wagon highlights the inherent strengths of Kia's purpose. It is not radically detailed. Yet, the devil lies within its detail. It is not all swoopy and organic. Yet, it presents high tactility and surfaces that the end-user wants to touch, because of their inestimable high quality.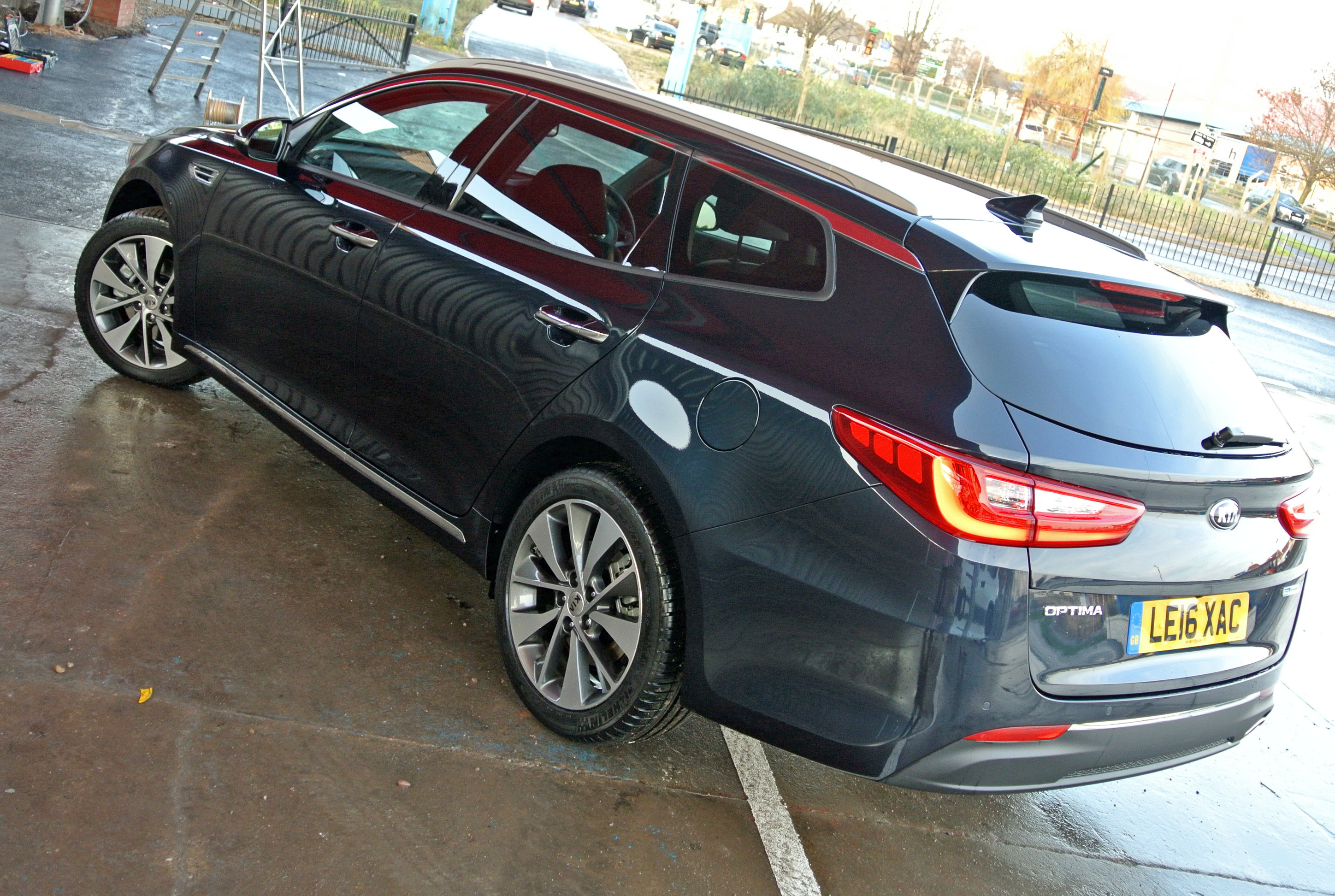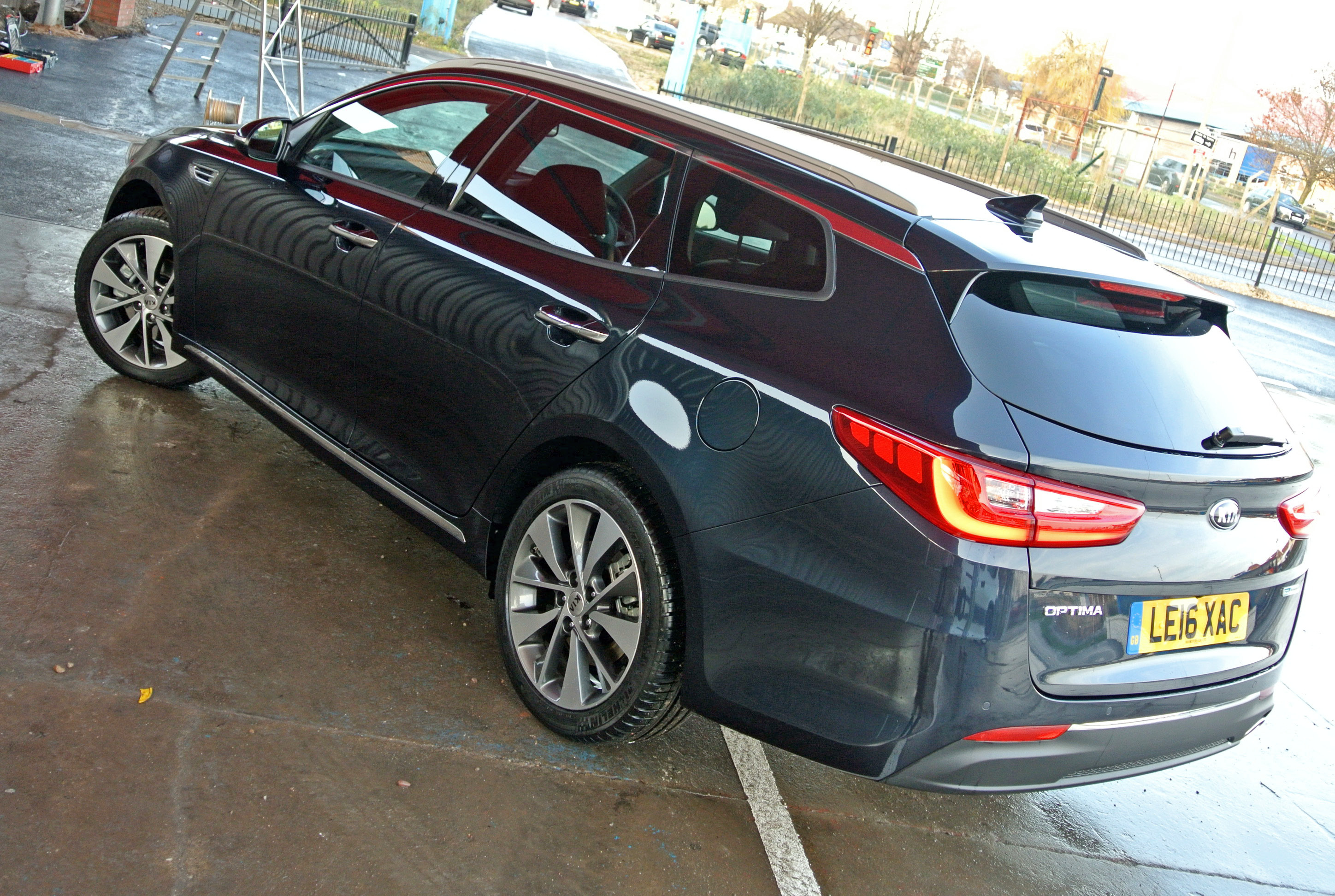 I would state that Kia has been very clever, were it not for the simple fact that ingenuity, in automotive terms, needs to be little more than intelligent, while complying with predominant desires. Kia makes its cars owner-worthy by making them feel worthy of the brand. Acquiring a motorcar these days is a largely mindless exercise, mainly because nobody in their right mind spends their own cash on a set of fast-depreciating wheels. It is why the 'premium' brands have been allowed to proliferate in the UK new car scene. They are 'bought' blindly by inferred aspects of quality that are seldom little more than skin deep but, for which, the consumer pays a king's ransom. Kia delves a lot deeper but commands with value-for-money, a very old-fashioned adage in these rip-off times.
While it remains a marketing advantage, a seven years warranty programme, whether by perceived need (to reinforce an image), or just a display of assured brand confidence (in that Kia knows that calls on the protection will be limited), does help the reasoned purchaser. Thankfully, there is more to the Optima than visual appeal and a long life expectancy.
Now tried and trusted, the 1.7-litre turbo-diesel engine delivers modest heft with its 139bhp/250lbs ft of power and torque and it is more than up to the task of zipping the 6-speed manual transmission car from 0-60mph in a whisker under 10.0seconds, topping out at 124mph, while emitting just 113g/km of CO2 into the atmosphere (£30 annual VED). Despite a fair amount of body weight (1.62 tonnes), its Official Combined fuel economy is given as 64.2mpg, although I found a more natural and no less satisfying average around the 55mpg mark, which means that its 70-litres of fuel tank capacity provides a potential range of almost 850 miles. These figures serve to highlight the engine's remarkable levels of efficiency, aided by a smooth airflow.
The Optima's on-road stance is both planted and solid, factors that reinforce its dynamic gift. While there is nothing particularly sophisticated about its suspension system, the use of twin-tube dampers, which control both bounce and rebound levels of the coil springs mounted fore and aft, ensure that the ride quality is no less than fluent. As all four tyre contact patches are optimised, cornering grip levels are high and the traction control system is seldom troubled into activation, even on wet surfaces.
As with other aspects of the Optima, there is more to it than that. A long wheelbase, even though the frontal overhang is quite 'generous', helps with overall ride quality and the steering, even though electrical power assistance does remove some of its potential feedback to the driver's fingertips, is both surgically direct and accurate, which helps the driver to feel connected to the car and even imparts a feeling of tremendous control to a press-on driver.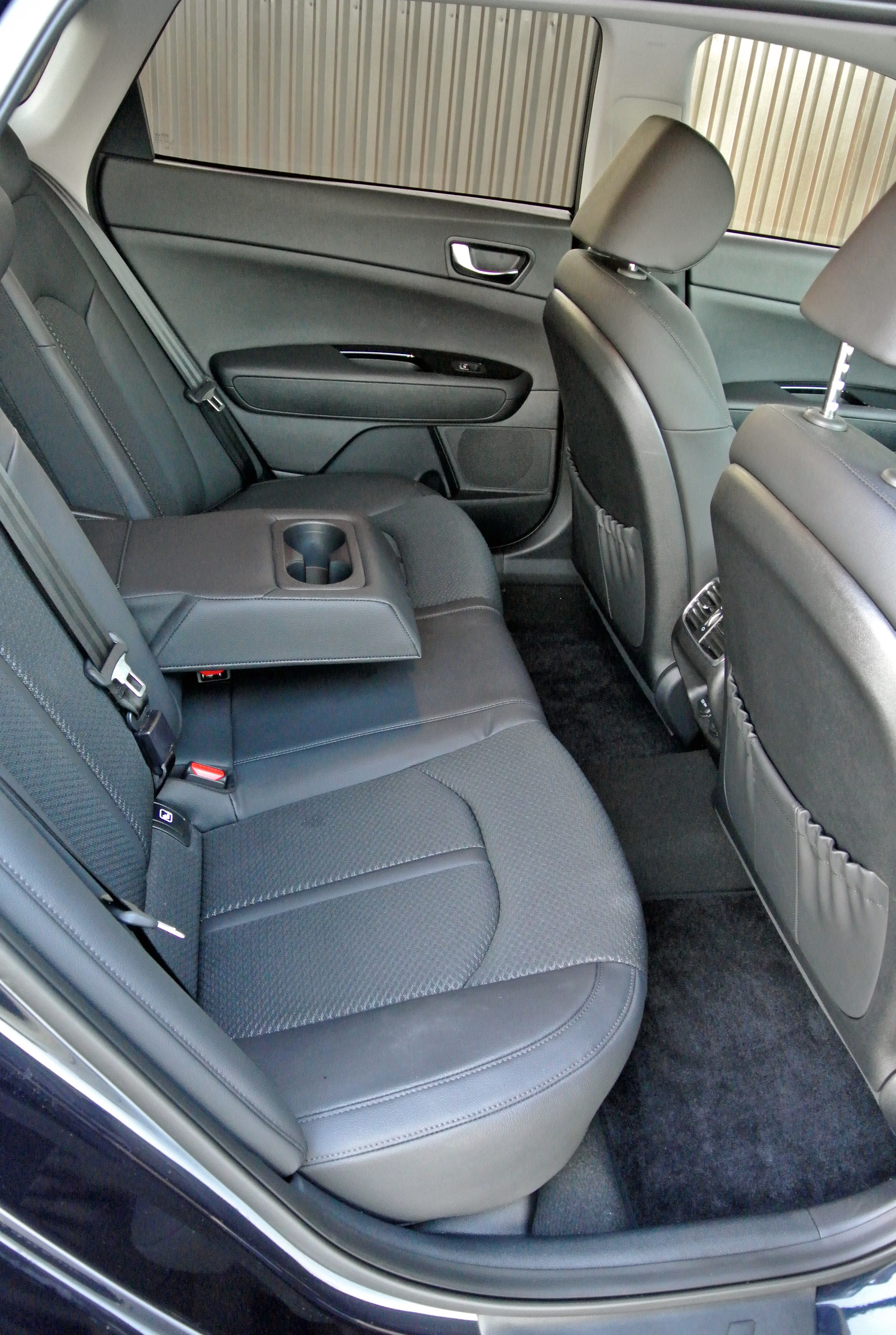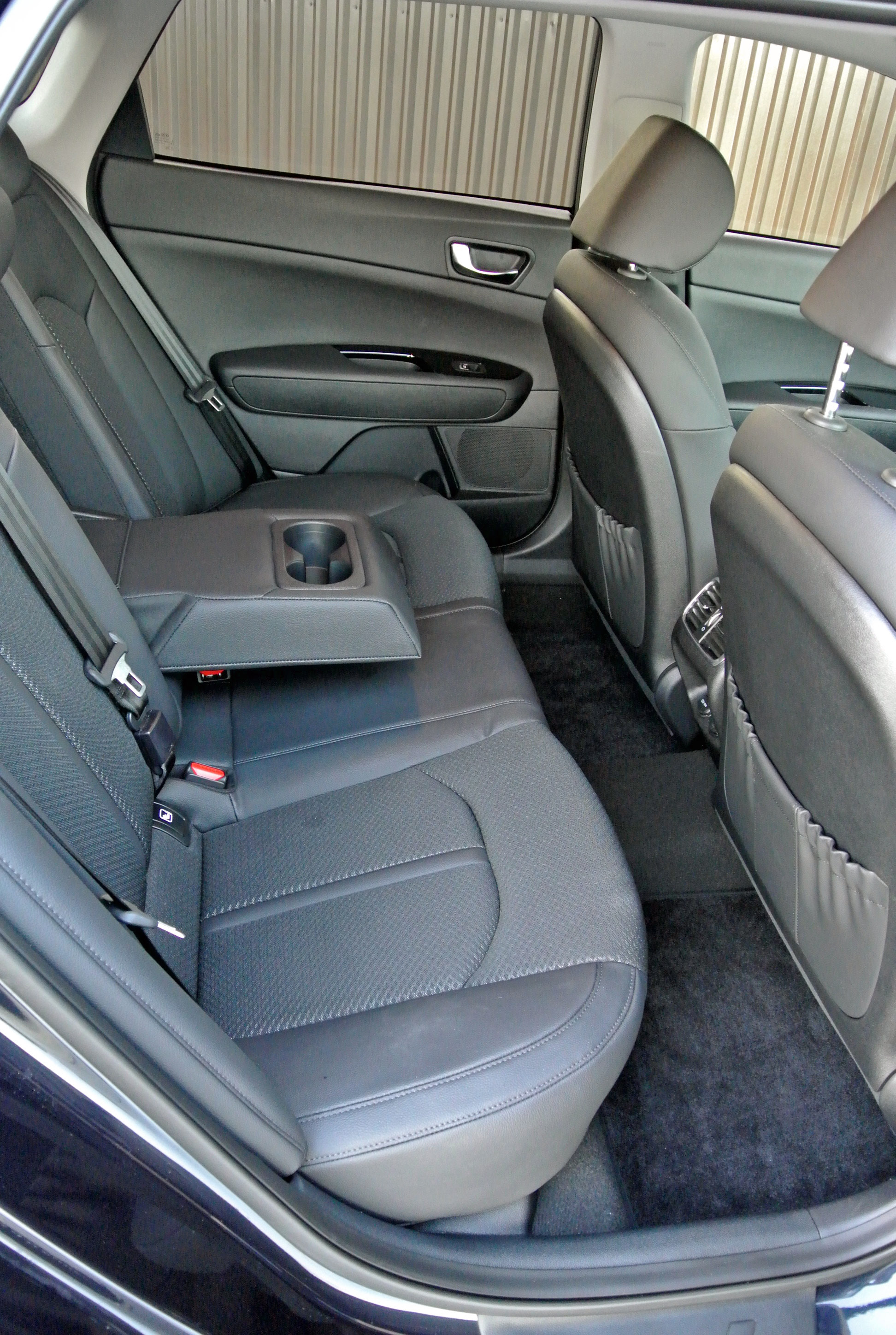 Space in the cabin is abundant, with a VW-like amount of range adjustment to the driving position (the driver's seat adjusts through several planes, while the steering column has rake and reach fine tuning), which allows the short-limbed as much comfort as the driver possessing longer legs and arms. In fact, at two metres tall, I can stretch out behind the wheel, while leaving enough space in the rear for somebody of similar stature to remain comfortable. Kia has got its packaging absolutely right, which makes you wonder why several of its rivals fall at the first hurdle.
There is also plenty of incidental storage space but none more so than in the boot, where lowering the seats (a primary reason for acquiring an estate car) reveals an immense two metres long load deck and no unfortunate transverse strengthening bar (Skoda!) to make loading and unloading a complete pain in the arse. There is even a rail system fitted, to keep some items in check, when revelling in the Optima's more sporting on-road attributes.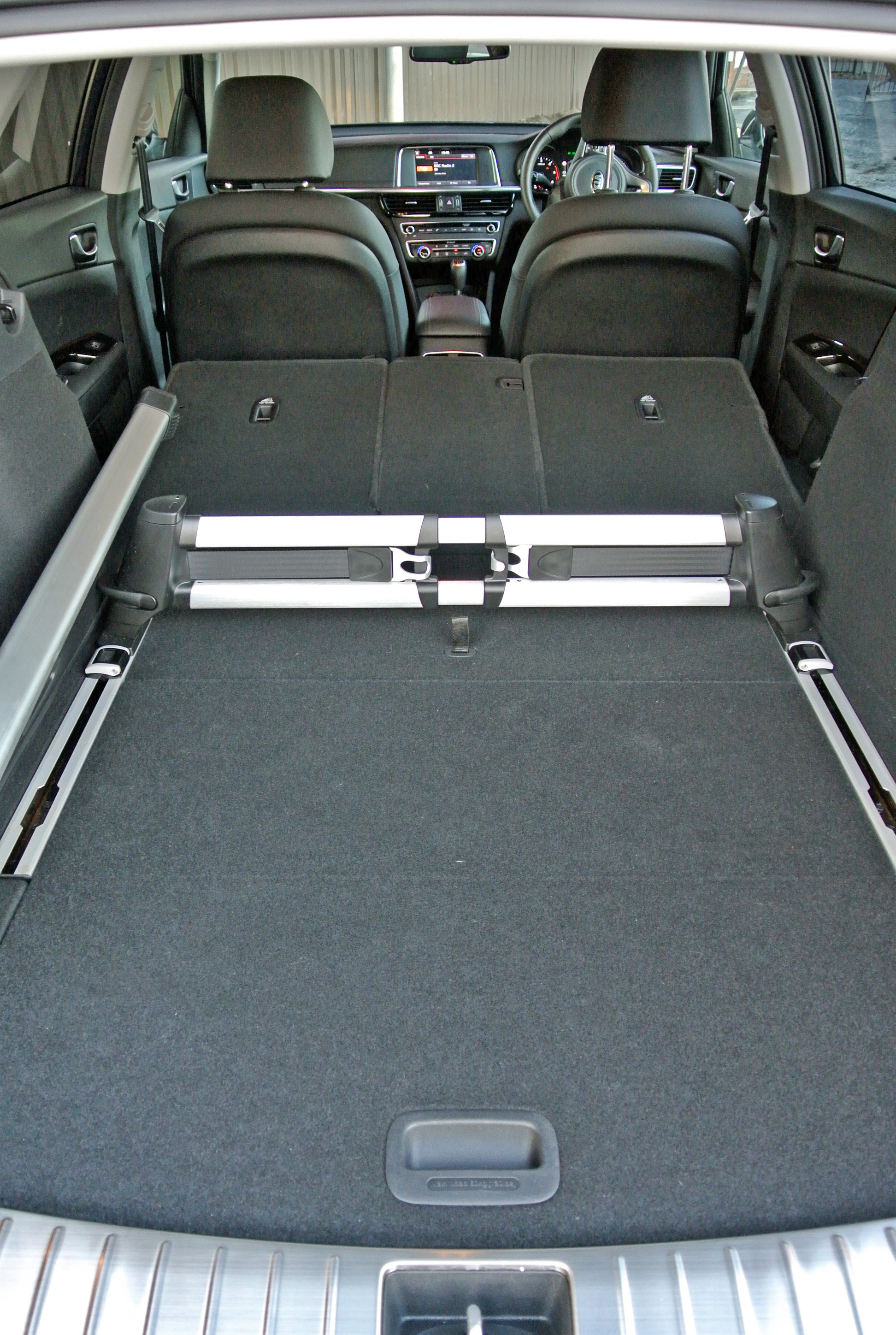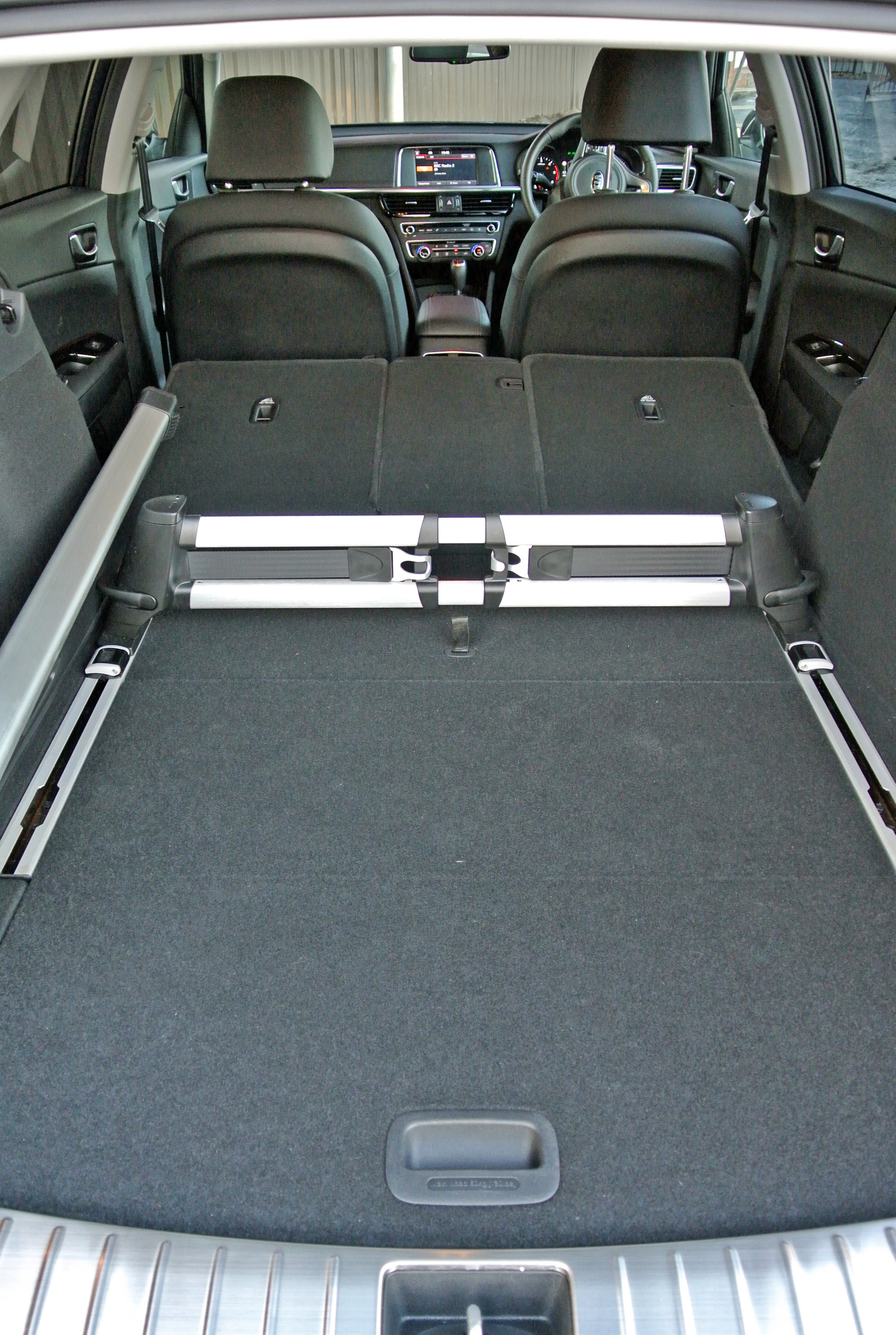 Overall, the Kia Optima emits more than a whiff of classical elegance, both inside and out. It is a handsome car that, with the introduction of some wood-trim, would outgun a Jaguar in the prestige stakes. Instead, it presents a pleasing neutrality. It is not trying overly hard to be anything but a realistically ordinary and efficacious machine but it possesses a refined character that is eminently engaging, on so many levels.
Kia is a respected brand these days. The sense of joy inherent to every drive of the latest Kia model has to be experienced to comprehend it. I am yet to be disappointed by any Kia model and the Optima Sportswagon, currently the umbrella range for the brand, flatters the driver but without deceit, which is a vital attribute. Ideal both for private, as well as business use, I know where wise money should be spent on a family car and Optima is it.