Vying for top-dog role with Toyota is VW's current world battle but, as Iain Robertson highlights, it is not ignoring its best-seller en-route and the mid-life refreshed Mark 7.5 opens a realm of potential for tech pundits.
Durability, integrity and national pride are the hallmarks of the world's leading brands. From Heinz Tomato Ketchup, to Levi-Strauss jeans, Parker-Knoll furniture to the Toyota Corolla, or the Volkswagen Golf, these are brands that combine high recognition with commanding respect, across innumerable markets.
As it happens, VW has something of a habit attached to its tableau of success, as its Beetle model not merely motivated a home nation but also broke all motorcar production records and provided basic transportation for millions of people in the several decades post-WW2, when it was first devised. While the Golf is somewhat more recent, it has managed to satisfy no less than 33 million customers since 1974, with around two million examples, from the revered Mark One to the most recent and most svelte Mark Seven, serving the needs of British car buyers. It is a substantial legacy.
The arrival of the latest mid-life refresher, which I am calling the 'Mark 7.5', only serves to underline the car's classless relevance and gives me a chance to state the bleedin' obvious. After all, the Golf has been unique in the way it has developed, by packing technology from higher up its parent company's range into its mainstream offering. It is a sturdy story that is eminently relatable.
Despite the negative implications of 'dieselgate', the Group's continued percolation to the top of the sales charts has been unaffected and, while VW acknowledges its responsibilities apologetically, both diesel and petrol variants of its models sell at unabated rates, to diminish it to little more than a storm-in-a-teacup. As a result, the first and single best-seller from the UK line-up is no less than the Golf GTD, a factor that flies in the face of governmental outlawing of diesel as a fuel source.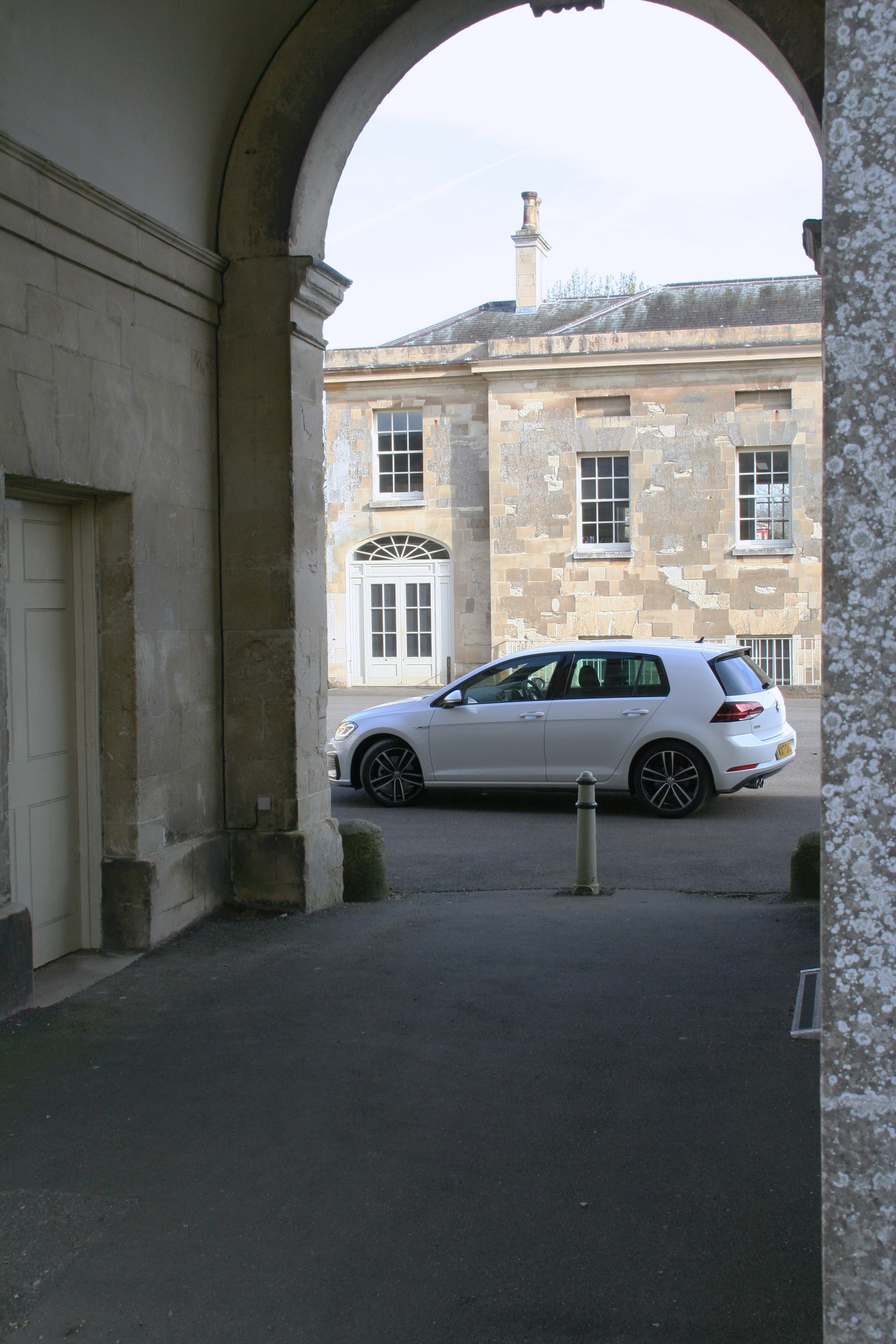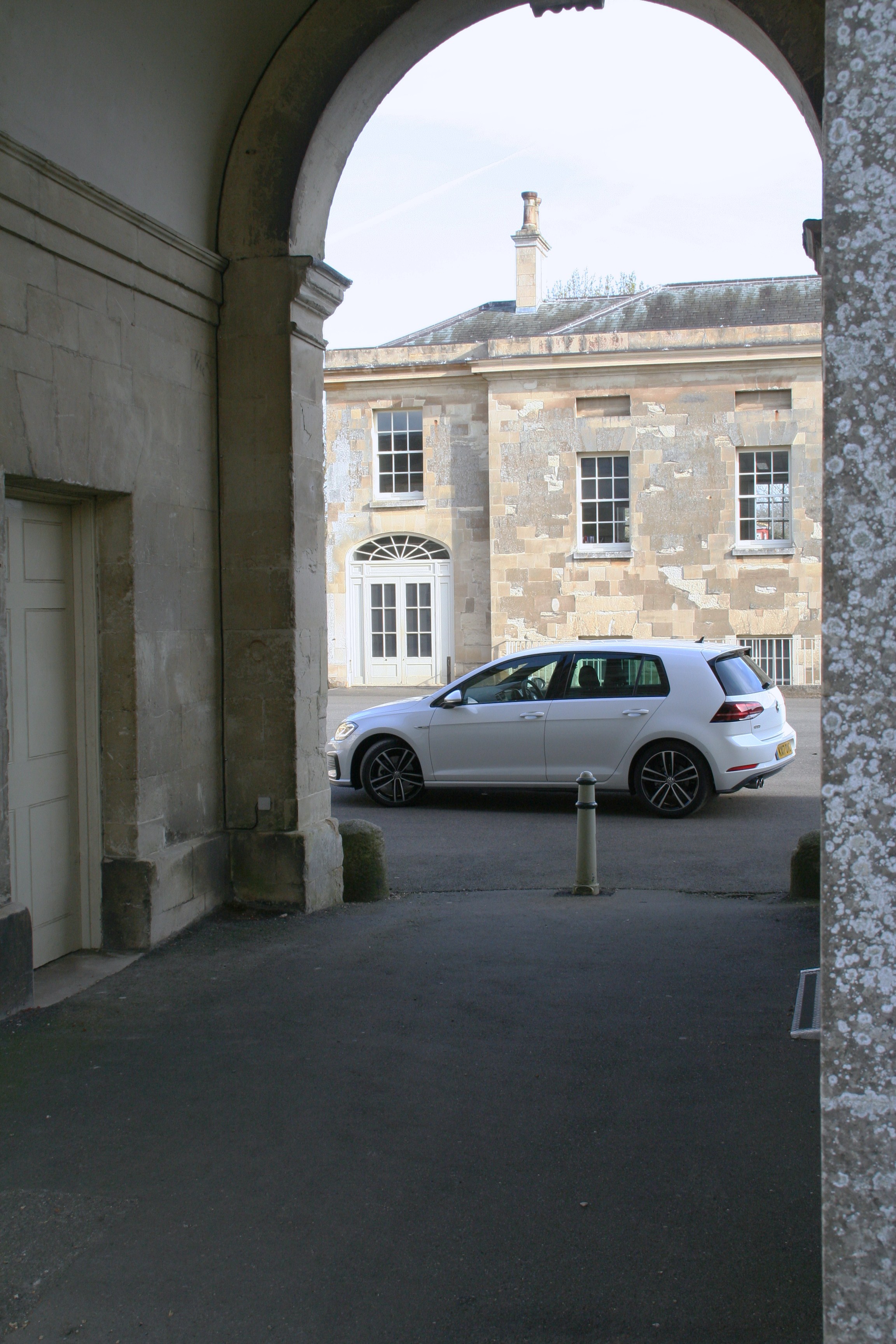 Representing seven per cent of its 76,762 Golf models sold in 2016, the latest iteration is a repeat of much of what you might expect, while its subtle technological steamroller continues to rumble away, this time giving Golf motorists the electronic read-out option that incorporates a sat-nav screen behind the main instrument panel. Yet, apart from a classier centre console, set into the market-leading, 'slush-moulded', soft-touch dashboard, users have come to expect staged introductions and improvements that make the Golf what it is.
Driving the GTD model only highlights the first-rate proposition for outstanding overall performance, allied to penny-pinching running costs. Acquisition is not 'cheap' these days, with the white test car, in 6-speed manual transmission form, possessing an invoice price of £31,525 on the road, even though VW states that it has reduced the prices of its cars by an average of £650. Its paintwork alone costs a whopping £990, the balance over its basic list price of £27,720 made up with the fancy sat-nav, Park Assist, rear-view camera and other safety sensors.
Yet, when you experience that great big tub of treacly torque that is available to dip into from little more than idle speed and coats every aspect of instantaneous accessibility with its unctuousness, then you appreciate why so many customers become engaged with the GTD's competence. The 2.0-litre turbo-diesel engine is familiar fayre, developing 181bhp and 280lbs ft of pulling potency and being capable of despatching the 0-60mph benchmark in a zesty 7.2 seconds, before reaching a top speed of 144mph, while returning up to 61.4 attainable MPG. It is a beguiling cocktail. Little wonder that the bulk of its registrations is to the business arena.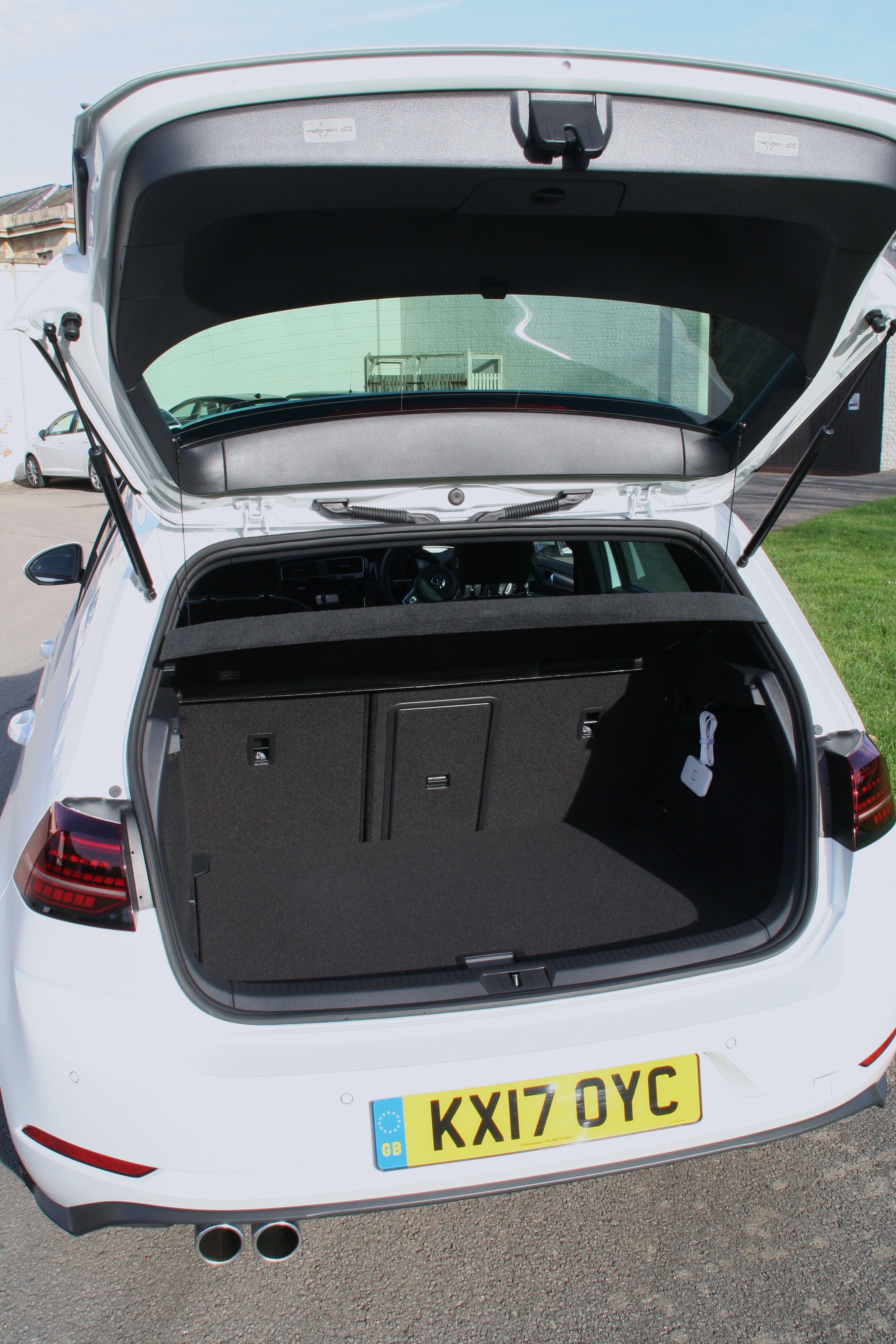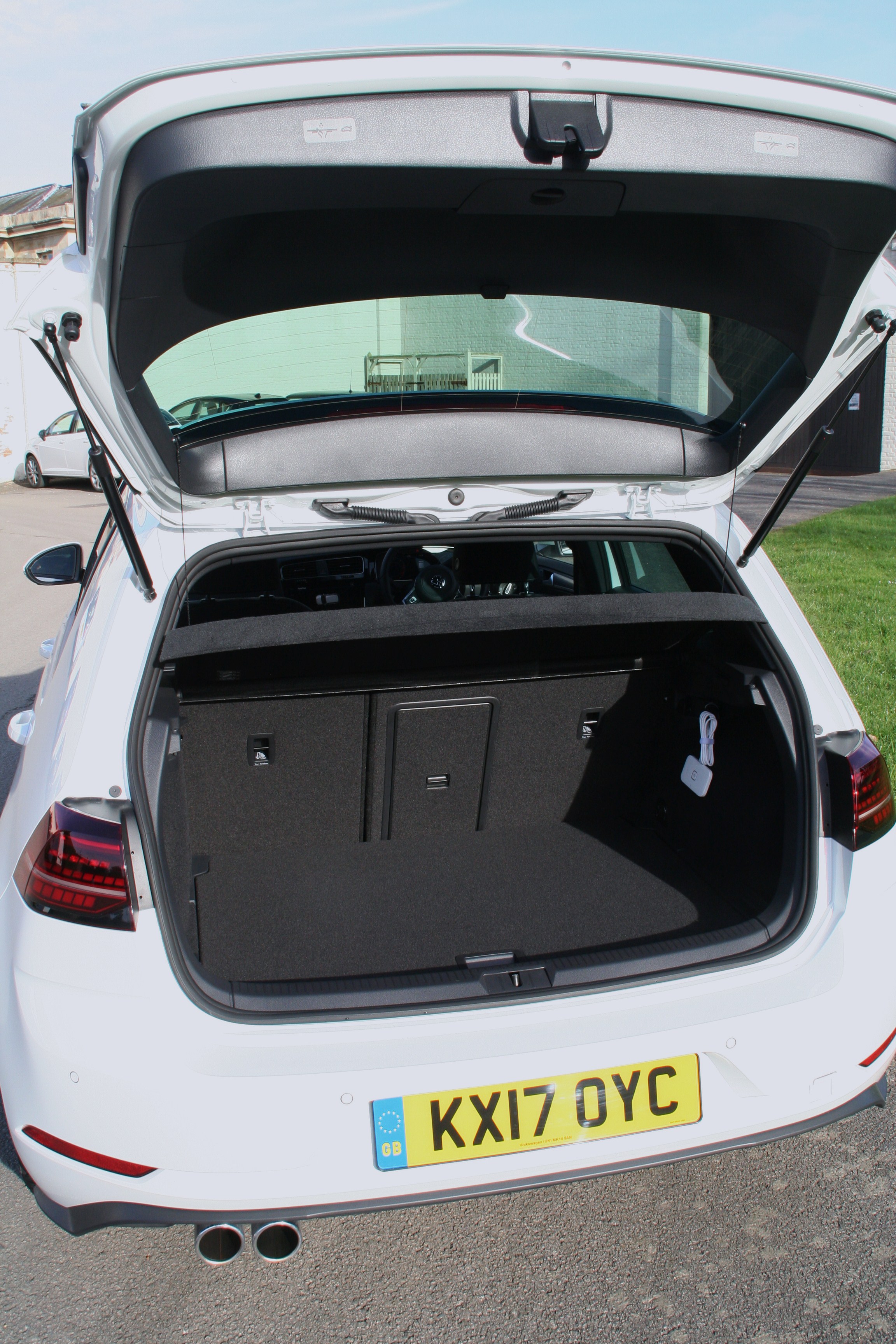 Yet, the Golf hallmark package is so all-encompassing, offering plenty of interior space, a decently proportioned boot, felt, or rubber-lined, storage areas, comfortable seating, superb outward visibility…the list goes on and Golf adoptees comprehend the relative safety inherent to the marque. In almost every way, it is the mere mention of Golf that is so undemanding of its customers and also so prevalent that it continues to be the benchmark of its time.
It has not been without fault. The Mark One got it, while the Mark Two confirmed it. The Mark Three lost it momentarily, although the landmark Mark Four started to get it back. The Mark Five got it again, while the Mark Six really got it in spades. The Mark Seven reinforced the reputation, while the Mark 7.5 is, without doubt, the best Golf that there has ever been. The Golf is a car of its time and it carries that pivotal role with mostly unerring accuracy, which leads me neatly onto the latest and hottest version of the breed; the Golf R.
This is the car to which I latch the unapologetic tag of 'twice-the-posted-speed', not as a means of illegal encouragement but as a paragon of unrivalled performance enhancement. Again, it is not exactly a bargain in its sector, the blue test car tipping the scales at a massive £39,530, over £4,500 more than its pre-options base price, which is also some £4,000 more than it cost new just a couple of years ago, a factor that obviates the cost reduction claims by VW.
However, for that money, it has NO rivals. Its two-litre petrol-turbo engine develops a cool 306bhp, the same output as the purpose-built Club Sport Golf, which is unremarkable in supercar terms, while becoming the new norm in hot hatchery. If the on-paper figures are unremarkable, it is the delivery that combines shock and allure in equal measure.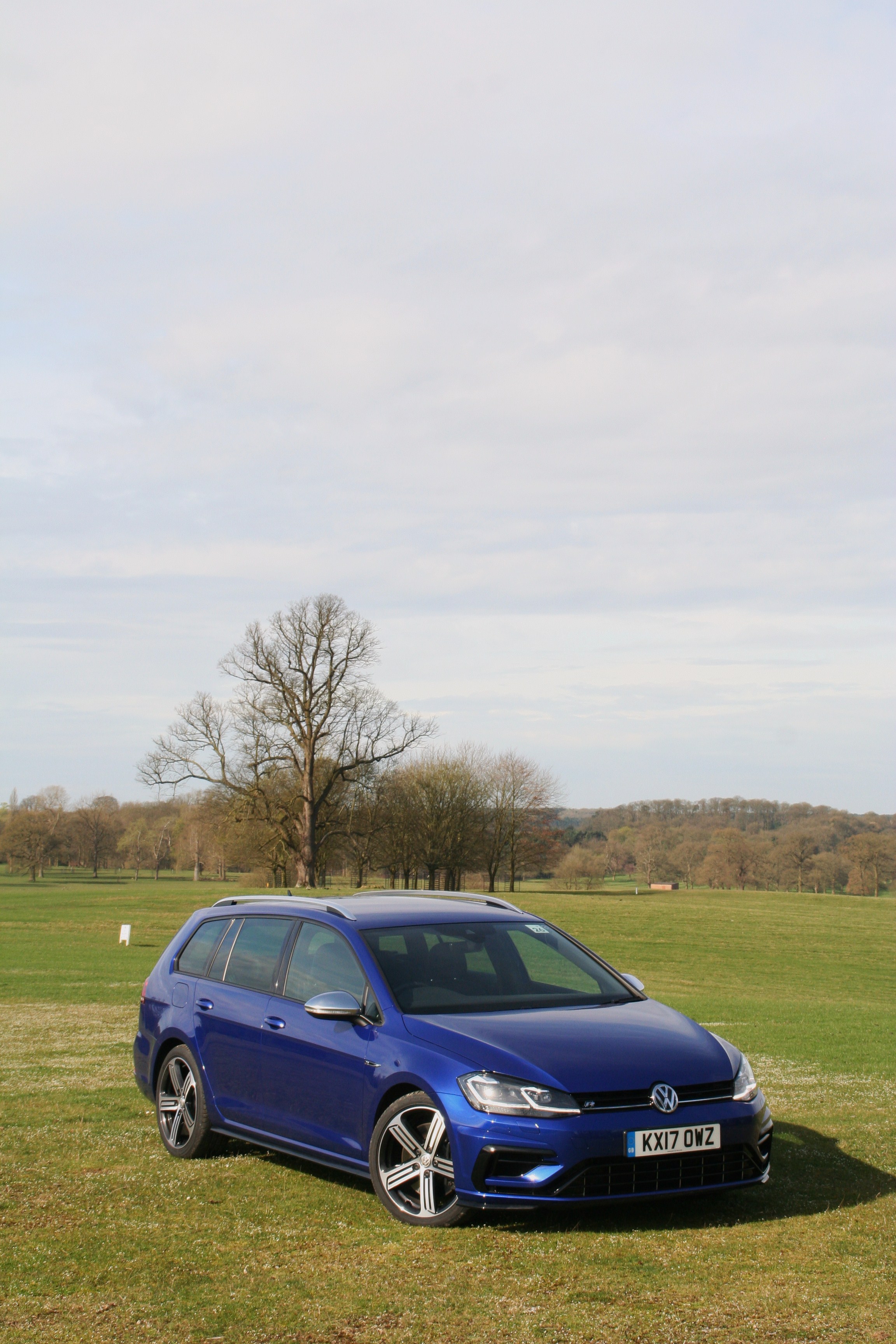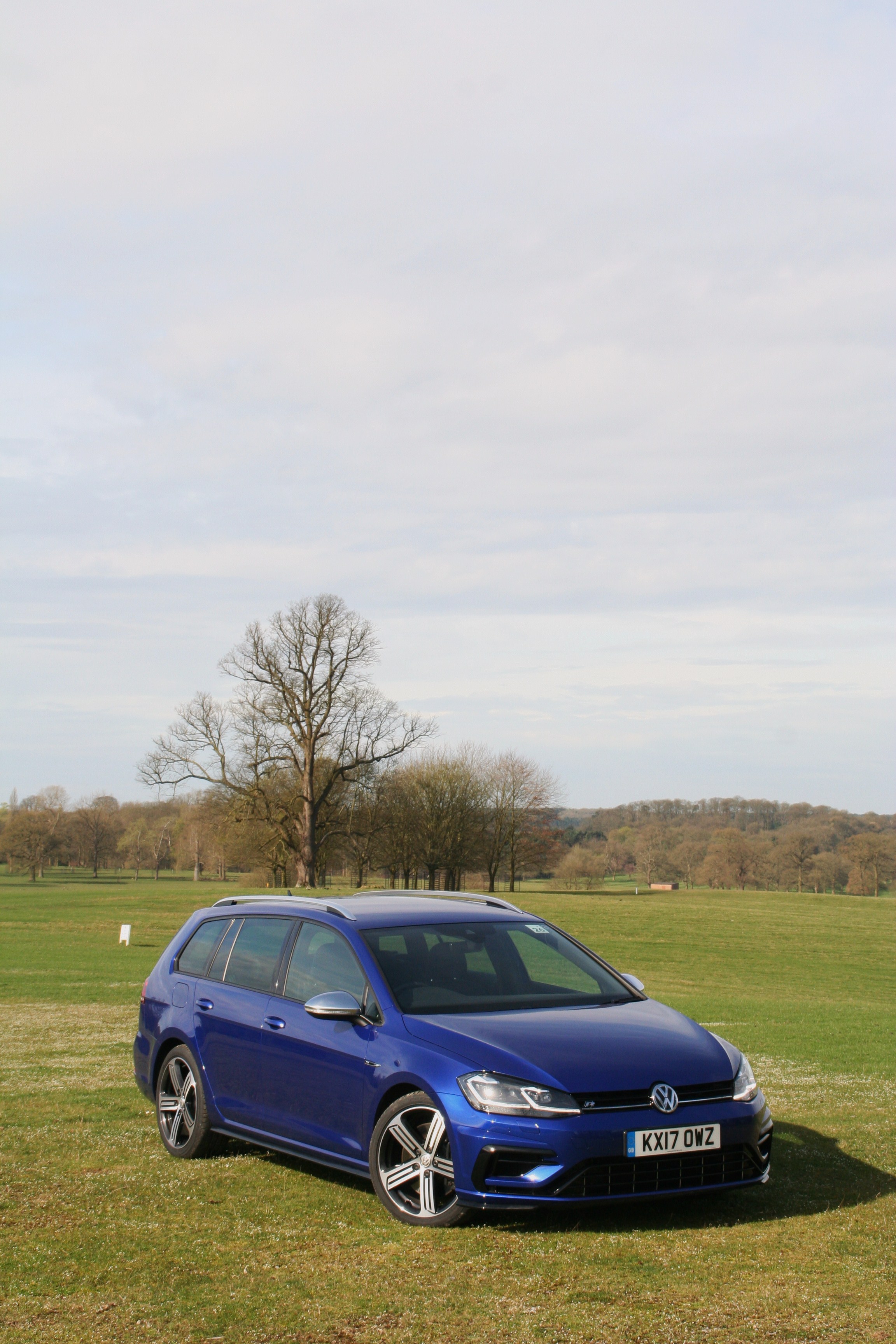 This car despatches the 0-60mph sprint in a supercar-baiting 4.5 seconds, topping out at a speed-limited 155mph. It possesses the same numerical torque figure as the GTD, 280lbs ft, albeit delivered across a somewhat different (wider) rev-range, with deference to its petrol fuel source. However, judicious tuning and a sonorous feedback into the cabin makes an 'ordinary' four-cylinder engine sound like a thunderous, multi-valve V6. It is a sound that you want to hear singing constantly, with each and every drive, which almost assures that its achievable 39.2mpg will dip modestly and consistently into the high-20s, all through a 7-speed DSG transmission (with FourMotion all-wheel-drive), the twin-clutches of which are optimised to effect even speedier gearshift times. The R, even in wagon form, is the consummate GTi of its era and it is understandable why weekend supercar users opt for a Golf R the rest of the week.
What makes this and other Golfs, for that matter, stand out from rival offerings is their unswerving high quality, which never departs the equation. Whether selecting a base one-litre model, or either the top diesel, or petrol variant, the Golf is capable of standing its ground and peering imperiously from a market-leading position. It knows that it has the goodies in abundance, even though it avoids crowing about them. More importantly, the car buying public knows it too.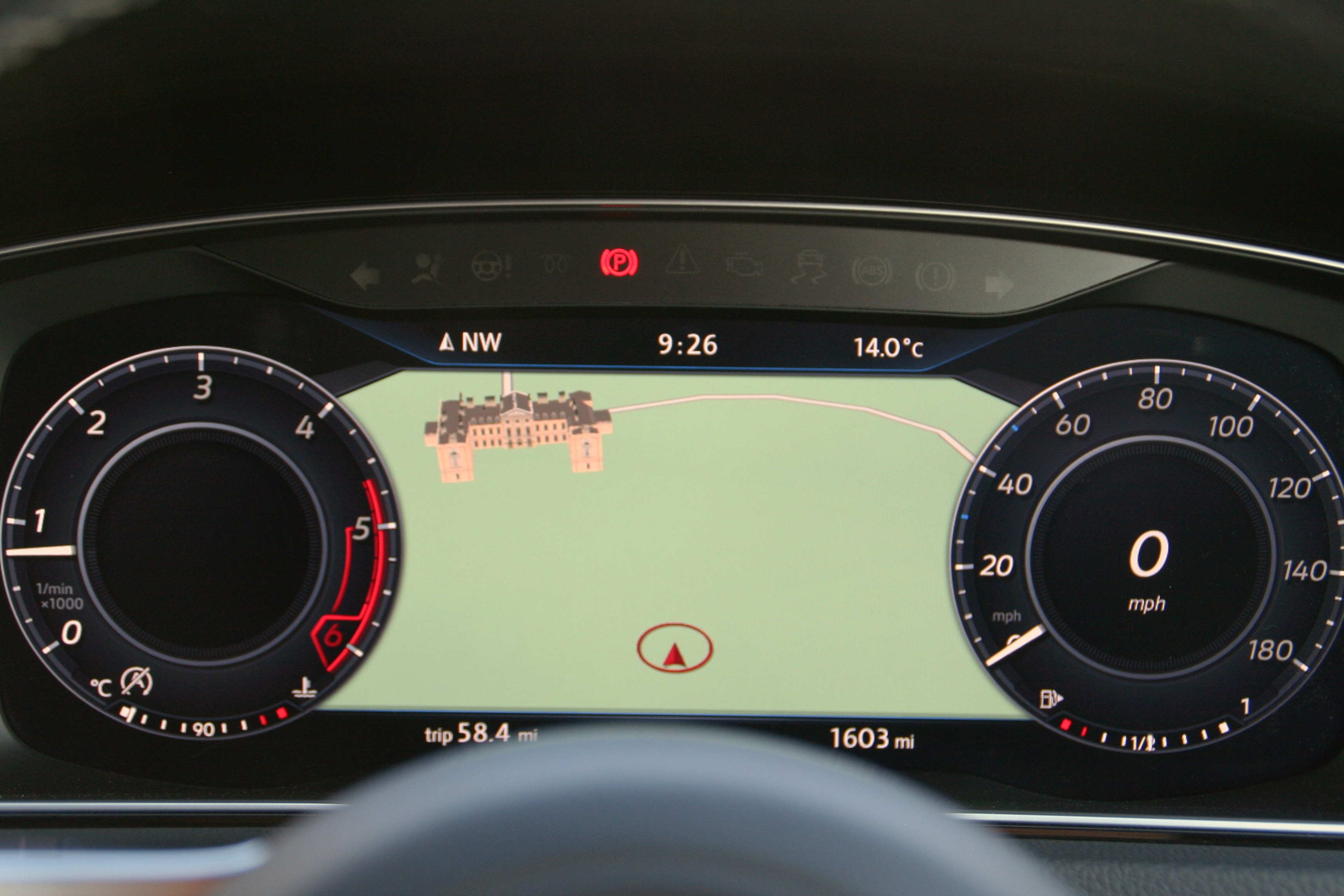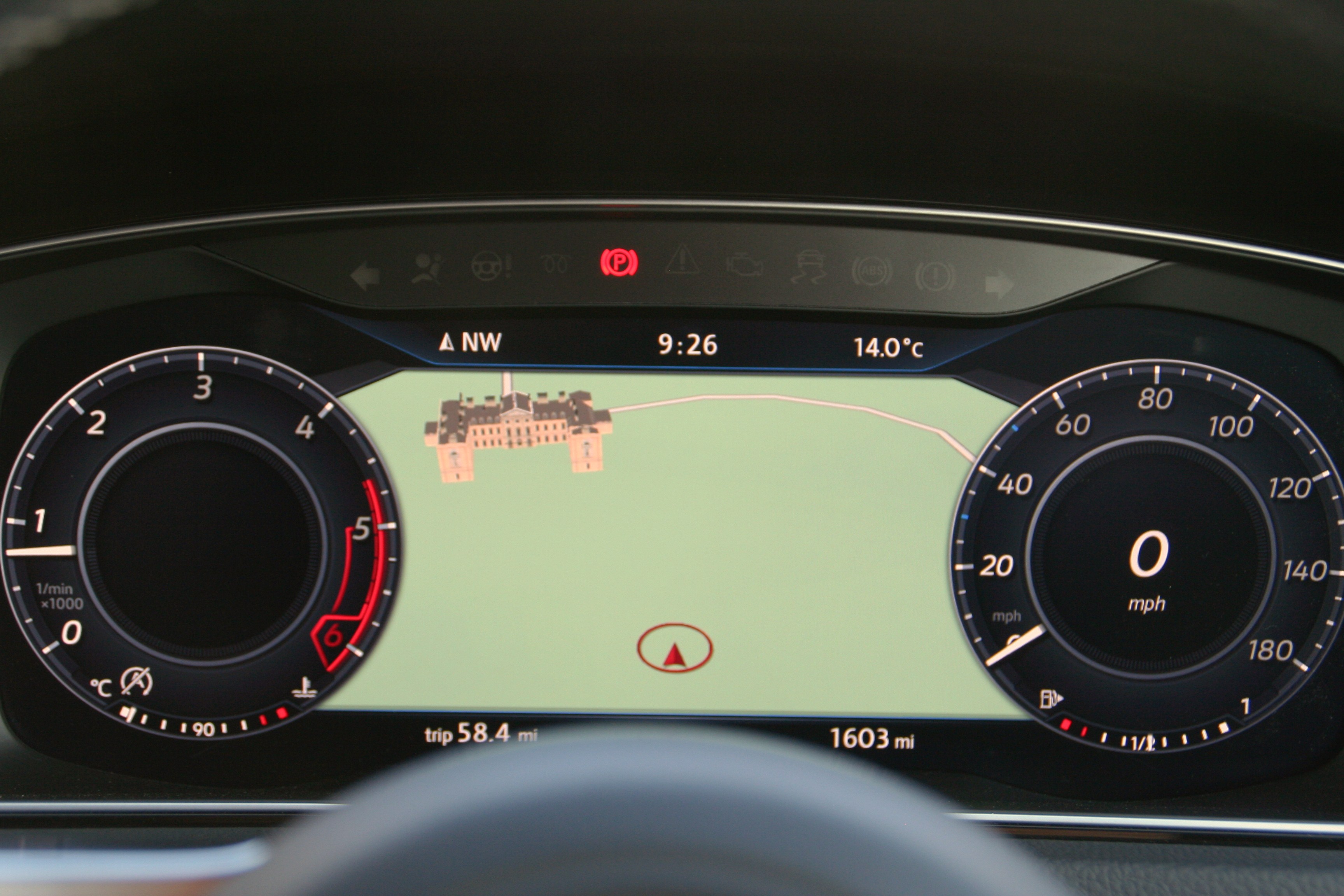 The Golf model range encompasses three and five-door hatchbacks, estate cars, people-carriers and, on the same platform, convertible and SUV models. Prices for a humble petrol 1.0-litre TSi in S trim start at £17,625 in our 'market priced' arena. They move upwards through SE to the most popular SE Nav designation, to GT and R-Line, before reaching GTD, GTi and R models at the top of the shop, in estate car guise priced at £34,985, prior to ticking the options boxes. The line-up also includes 1.4 and 2.0-litre petrol and 1.6 and 2.0-litre diesel engines.
At no point in the complete range of no less than 113 models should the buyer feel short-changed…mildly limb-removed, perhaps, but never short-changed. The Golf has always innovated, spectacularly so in its class, bringing us the first all-electric model long before EVs started to make the headlines and introducing us to 'stop:start' technology more than thirty years ago. The soft-touch dashboard and interior trim mouldings remains a style and comfort advantage to the Golf that its main competitors try to and usually fail to emulate successfully. As it states in the press bumpf, 'democratising quality and value is a long-standing Volkswagen tenet' and, to be frank, I cannot put it better personally.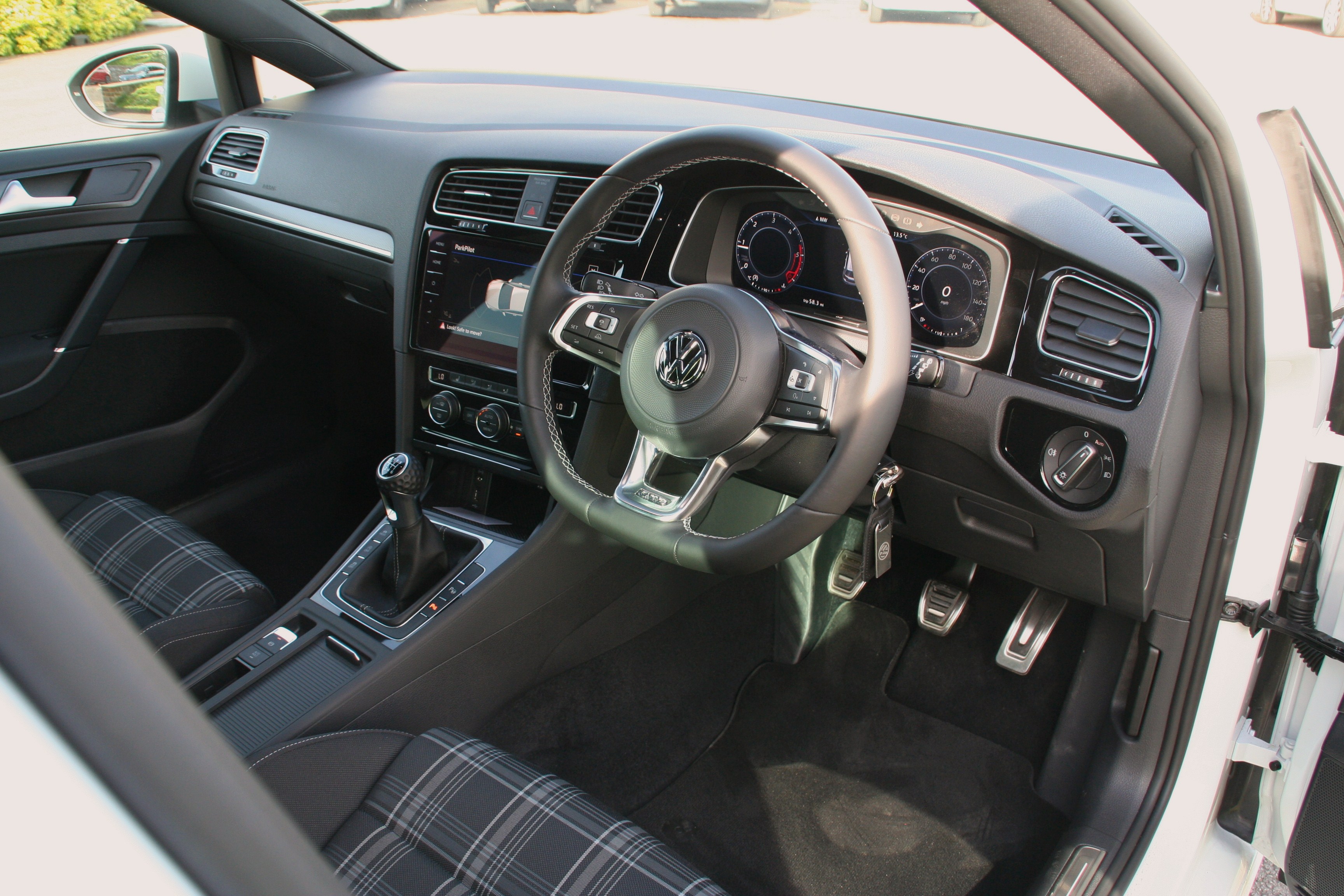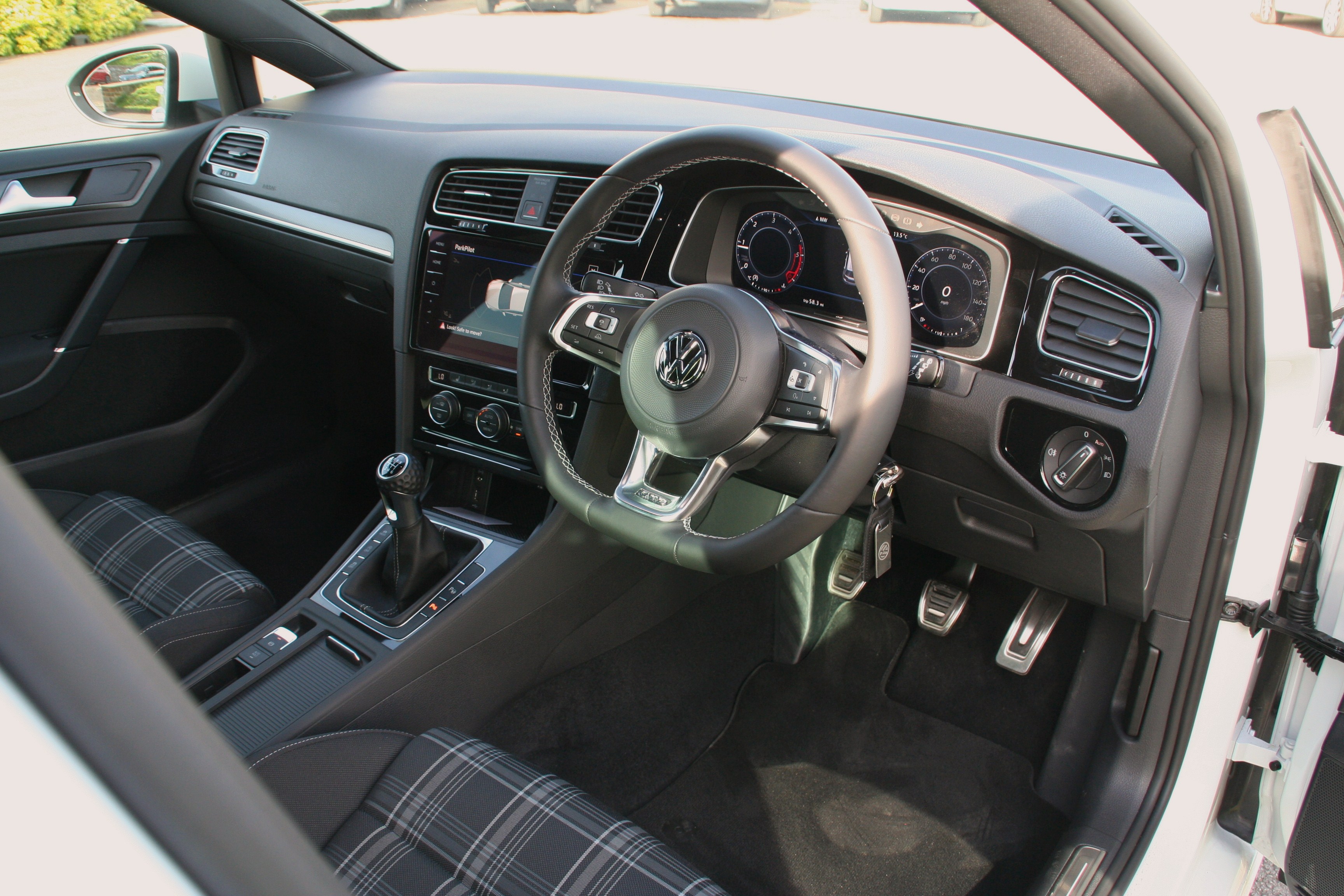 There is more to come for the new Golf Mk7.5, as a slightly enlarged 1.5-litre run of petrol engines in 127 and 147bhp forms, this time featuring all-cylinder cut-off, will arrive by this summertime to replace the existing 1.4-litre units. A petrol/electric-hybrid model is available from £30,635), although no price has been announced for the 'no tax' all-electric alternative. With such niceties (extra cost options) as 'gesture control' for the centre screen operation and either LED or halogen headlamps, with new LED structures for the tail-lamps, thereby making the 7.5 more recognisable over its 7.0 iteration, one thing is assured, it is still a Volkswagen Golf and, as a mainstay to the entire VW range, by which observers will relate about other Group models being based on the Golf platform, without a second thought, it is also a backbone to the company car and private buyer market segments. Does it get any better? Not really. It's a Golf, so fond expectation comes as standard equipment!