Maybe Kia decided not to steal the Olympic limelight, writes Iain Robertson, saving its fourth generation best-seller for an early-spring launch and, as there is more to Kia than meets the eye, maybe it had a point in doing so.
In a world predominated by despots, of one type, or another, I ask you to think about those that percolate above the rest, because they avoid bullying, they are open to criticism and listen to their critics, they empathise and avoid cheating, lying and debasing their rivals. There are not many and Trump was not the exemplar.
When you drill down into big business, being a nasty bastard is perceived by some as being the only way to escalate to and remain at the top. A great many aspirants believe that emulation of a one dimensional stance ('win at all costs') is the sole option in pursuit of industrial, commercial and social success. That is not the case, as countless casualties might inform you.
There was a period over the past ten to fifteen years that Kia Cars, a vital part of the Hyundai Corporation, could be said to have emerged on the blind-side of the world's feistiest car companies. Yet, its progress is far from passing unnoticed these days. I would venture further in stating that the VeeDubs, GMs, Fords and Toyotas of our world, while actually being far too large to appear to be shaking in their corporate boots, are starting to show signs of having exceeded their respective critical masses. Although they are unlikely to demonstrate crises of conscience (they are the 'big boys', to do so would display potential weaknesses), their general dishonesty is already biting them in the bum.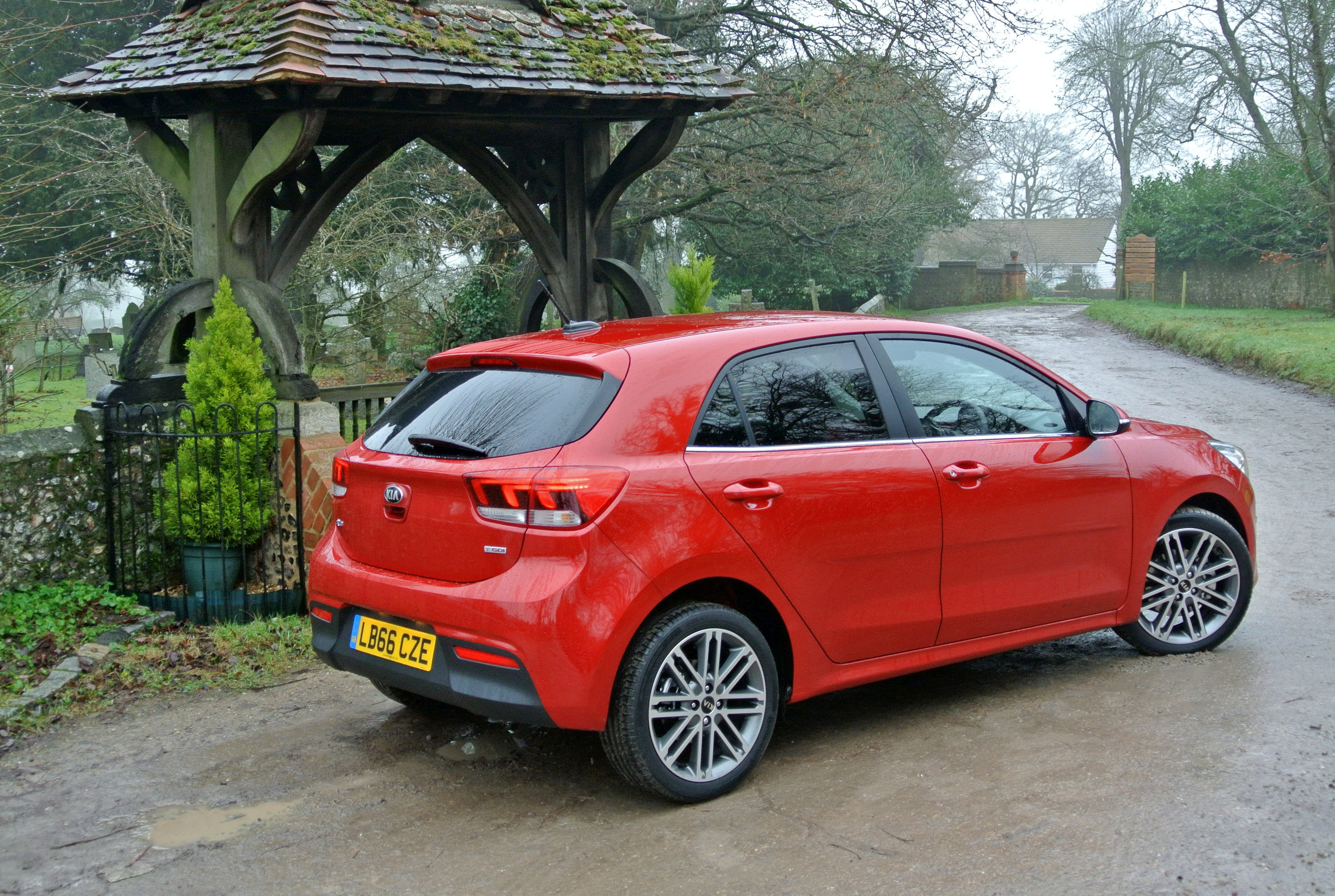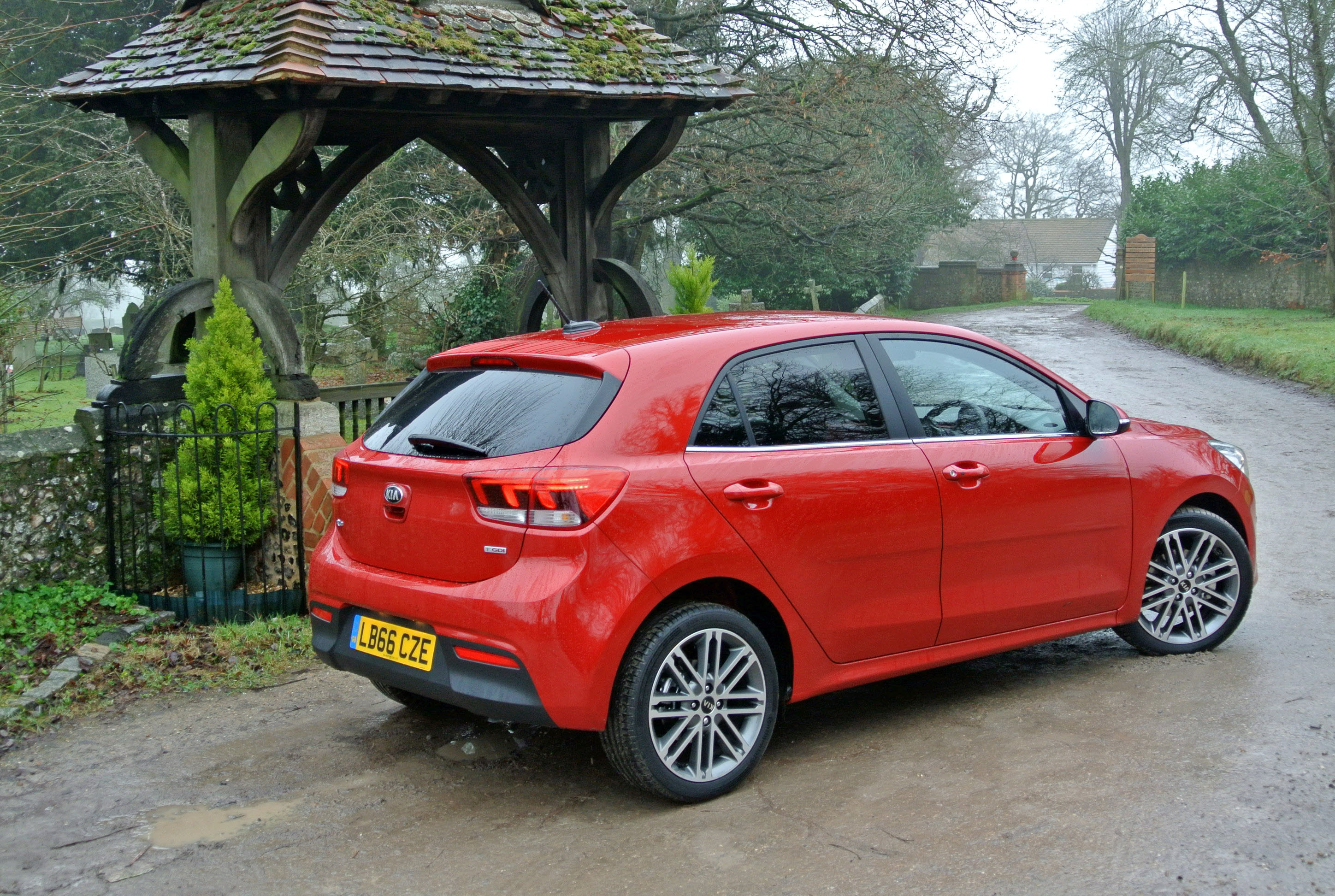 I am a small potato. I make noises but they are seldom heard above some of the more colourful spuds in the sack. Yet, when a car company CEO (in this case, Paul Philpott, of Kia Motors UK) not only welcomes me to the latest Rio model launch exercise but also congratulates me on a realistic piece of past reportage (which rhymes with Sportage), in the process making me feel as important as any of the notably larger 'names' in the auto industry, while he might not realise it (although he probably did), he made my day, my week, my year!
If you have been reading this rubbish I churn out on a regular basis, you will know that I am not averse to issuing positive critique and Kia has been at the pointy end of some of my barbs, on a number of occasions. Yet, I do give praise, where my opinionated copy feels it is warranted, and Kia is notably a recipient and for darned good reason…read my introduction above.
To a certain extent, we, in the motor-noting scene, realise that the glorious, gravy-train days are all but over. Innumerable car companies used to whisk us off to exotic locations, spent inordinate sums of money on our and their excesses but, when the economic 'crash' happened in 2008, much of the pizzazz that had commenced some two decades earlier ended abruptly. The bribes (in the main part) stopped being handed out. The fancy flights for flights of fantasy were terminated. Budgets were slashed. The print sector dived and day one of the rest of our miserable lives was kicked into gear by an industry that had turned largely joyless. Yet, Kia was and is still in there and it is making progress in an uplifting manner. There is something definable in that.
The latest Kia Rio, the fourth generation of a model that was launched in the same post-Millennium period (2000-2001) as the BMW Mini, offers a prime comparator. BMW went balls out and buoyed by arrogance on the back of the original Issigonis Mini. It became a best-seller. However, Rio is also Kia's best-seller worldwide. While Mini has struck a plateau in sales terms and moved some distance from cutesy to flaming ugly, Rio has, without ditching those elements of 'plastic-fantastic', developed from automotive cardboard cut-out to mainstream midfielder with swan-like pretensions. The Japanese have a word for it….Kaizen: the art of continuous improvement…I would love to know if Germany has invented a word for the complete opposite in Mini terms.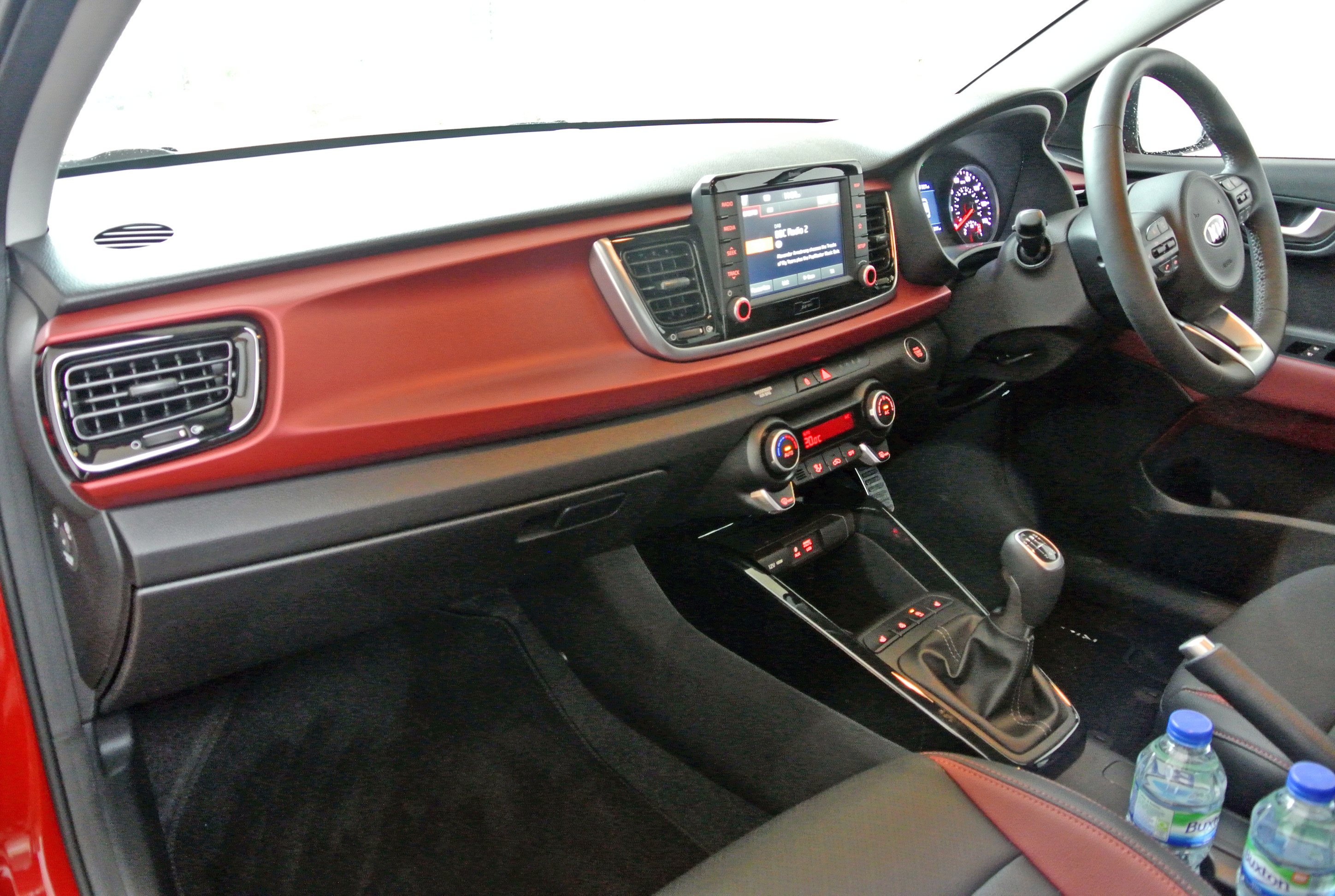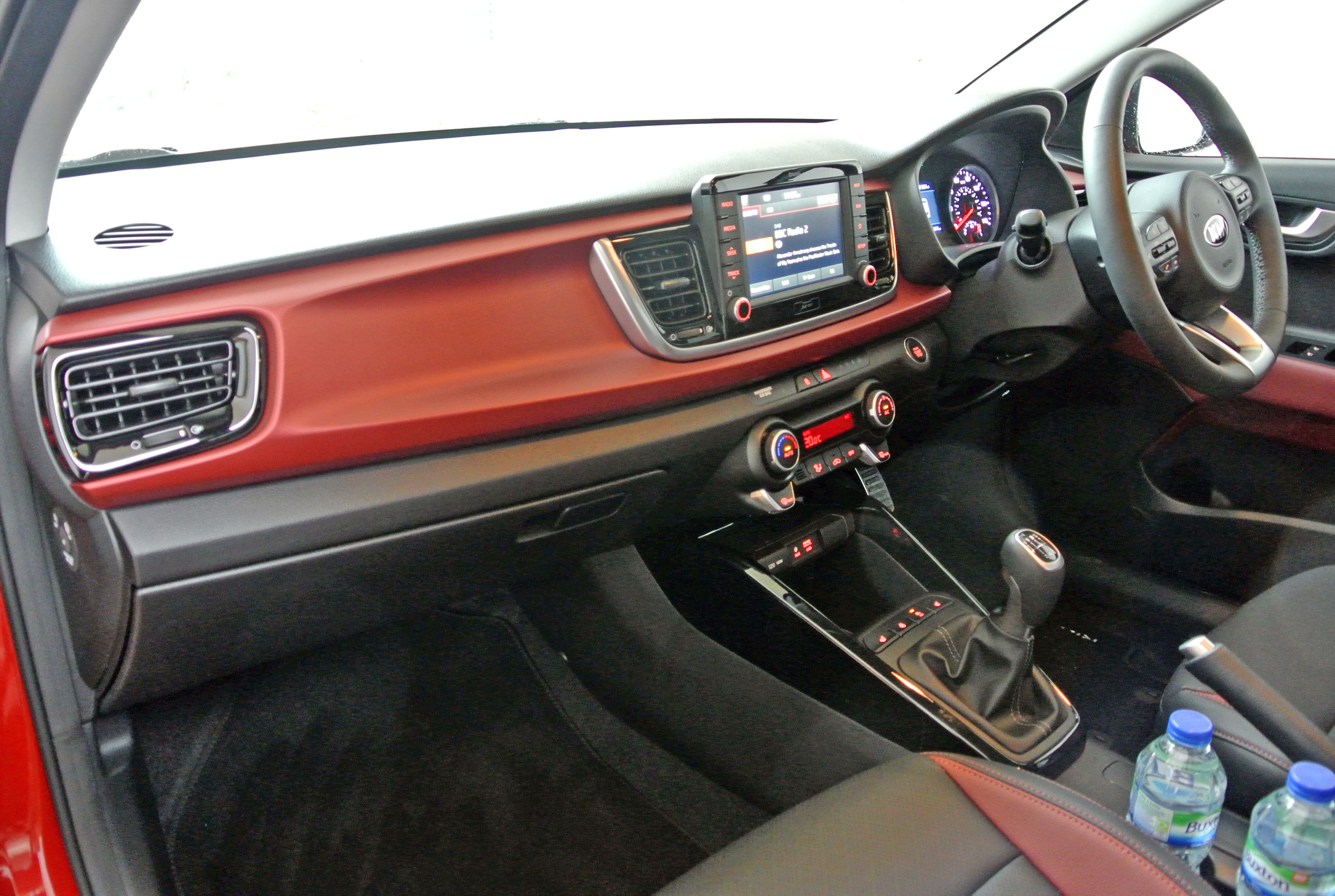 The previous Rio (3rd gen), in the UK market at least, was a sweetly innocuous motorcar that looked and felt more niche-filler than game-changer. The new Rio is a standard-bearer. Clean-cut lines. Sturdy build quality. Wide-tracked visual and on-road stability. Packed to the gunwales with gear and as non-self-conscious as any new car has a right to be. The Kia Rio appeals to both head and heart in equal measure, which is a surprising act to carry off. Yet, there is so much more to this model that slots between Picanto and cee'd with such fluent ease that the critic is left reeling in wonder.
It is of little wonder to me that Kia is able to take over an entire luxury hotel and its facilities for the best part of a week, to avoid preaching at us (as exemplified, usually, by ALL of Kia's perceived rivals in reciting the marketing information at us, for up to 90 minutes prior to driving the cars) and to provide us openly with the tools that we need to do our jobs. This is a company that has earned its stripes and it does so with such effortless glee that we depart the venue armed with all we need but none of what we don't.
From a base near Marlow, I drove to Reading, Stokenchurch, Cookham Dean and some pretty Thames-side beauty spots, on routes that suited me, where I could explore the excellent handling, superb dynamics, impressive performance, first-rate fuel economy and timeless tactility on offer, while also grabbing some photo-opportunities. Although the lesser models, in trim terms, were unavailable, this first drive opportunity gave a great account of a model that is pitched into Skoda Fabia and Suzuki Baleno territory, a factor made all the more apposite, because I drove to and from the venue in 'my' Baleno.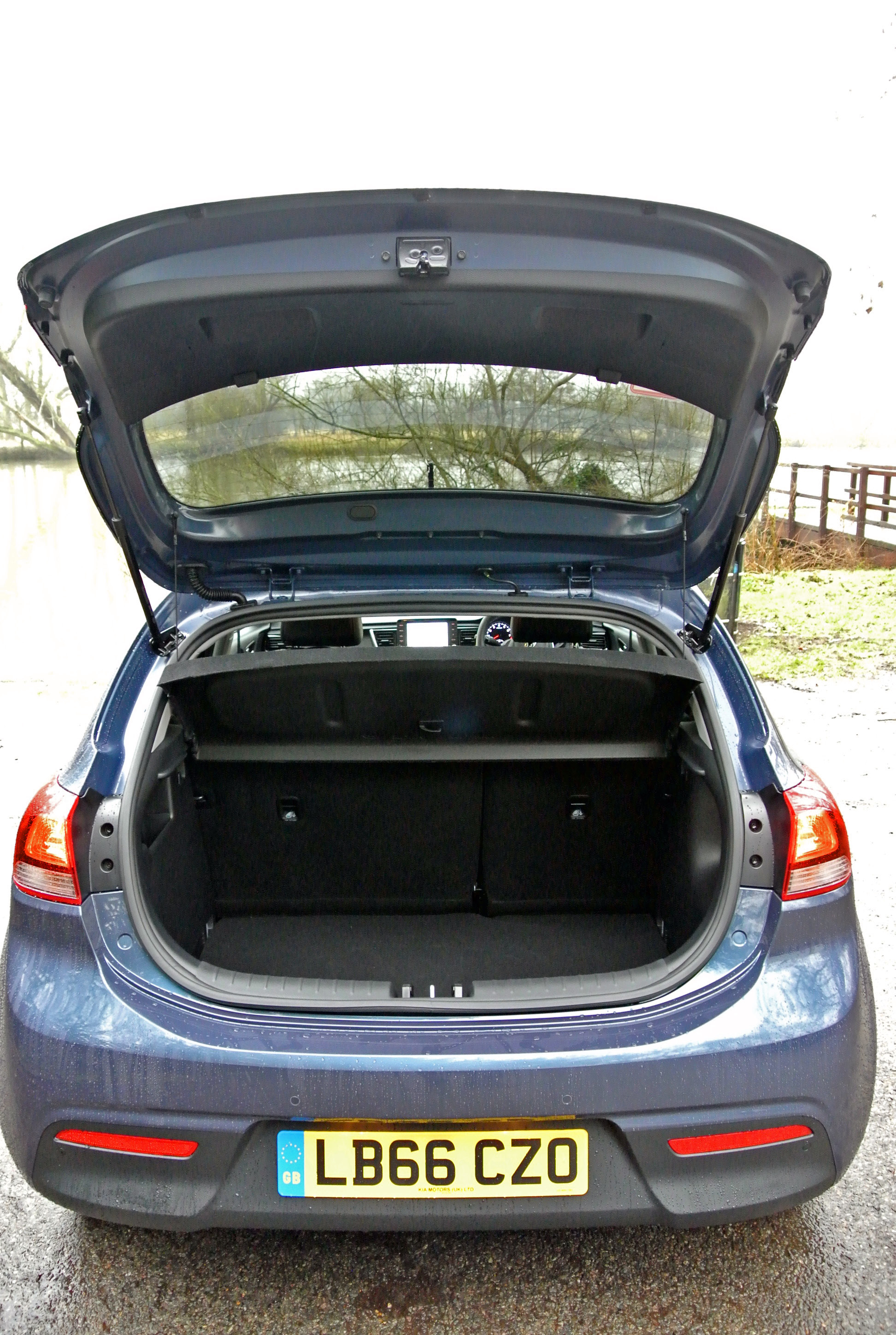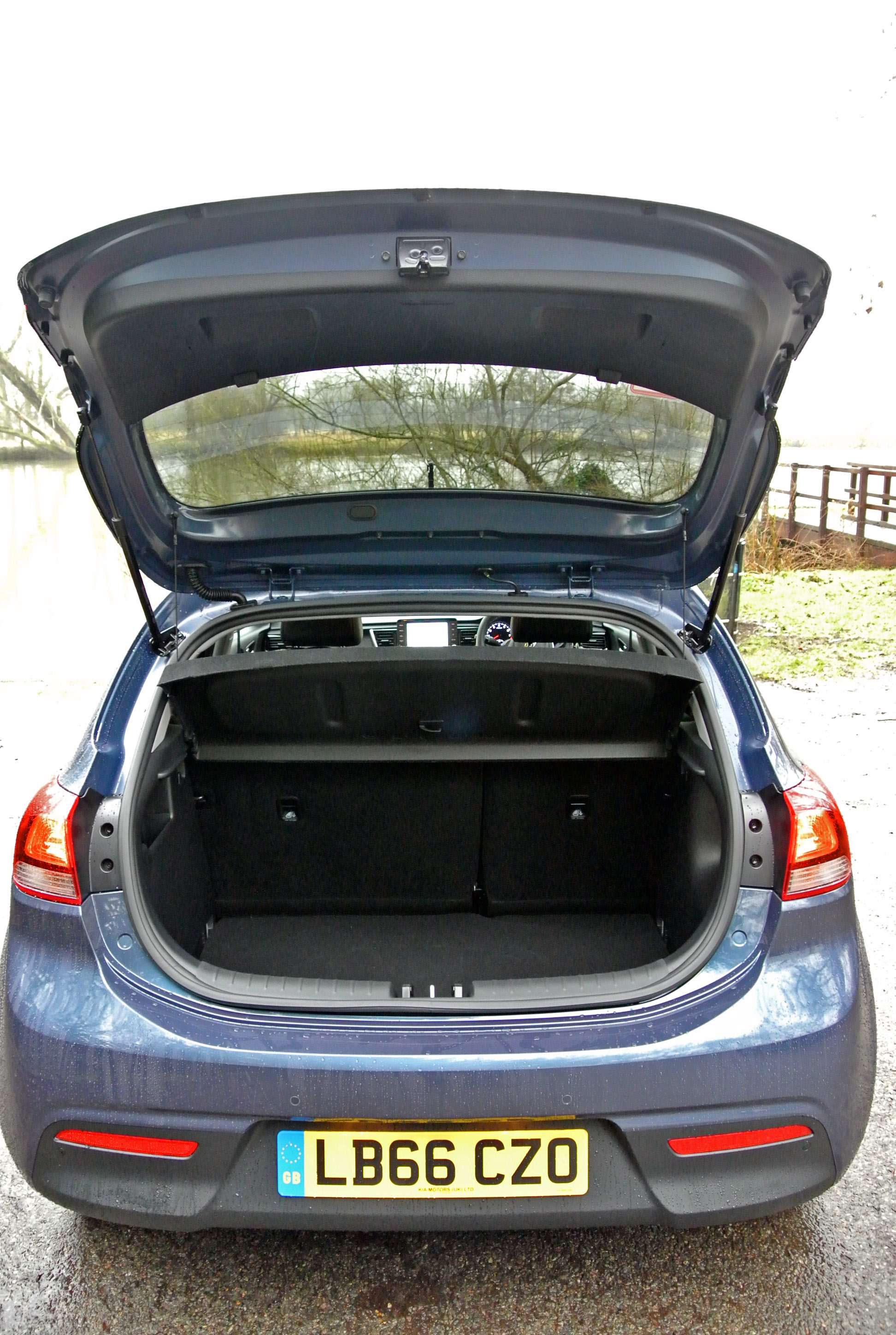 My gravest concern, not just for Kia, is that today's new car prices, because they are mostly 'market priced', are astronomical. The 'First Edition' Rio, with its dashboard plank of 'anodised aluminium' (okay, we all know it is plastic but it looks and feels better than that), heated seats and steering wheel rim, air-con and touch-screen accessibility, is all bling (with purpose), big wheels and bags of showroom appeal but it costs a whopping £17,445, which is a lot of money for a 1.0-litre turbo-triple, albeit developing 118bhp that makes it the zippiest star of the new line-up. The range starts at a more reasonable £11,995.
Mind you, I did drive a Ford Fiesta, not so long ago, that in Zetec 1.0-litre form was just a few quid shy of £20k and I would not have paid £13,000 for it. It makes my Baleno look like the bargain basement that Kia seems to have evacuated. On that subject, the Suzuki also gains a stronger toehold in its better driveability. To be fair, Kia ought to shed some of its middle-aged spread (around 200kgs would be advisable), as Rio's hefty body has been ignored clearly in devising the new car.
The lack of bulk pays dividends in the Suzuki camp, where the immediacy of throttle response makes it significantly the better performer (with 9bhp less) and considerably better on fuel returns: 60.1mpg Kia vs. 62.7mpg Suzuki (they are about on par really); while the CO2 emissions also favour the Suzuki: 107g/km Rio vs. 105g/km Baleno. On-paper performance is not dissimilar (Kia first): 0-60mph in 9.8s, top speed of 118mph vs. 10.1s and 124mph. Yet, the Rio is similarly leggy in the gearing to the Baleno and is also very relaxing, while remaining engaging to drive.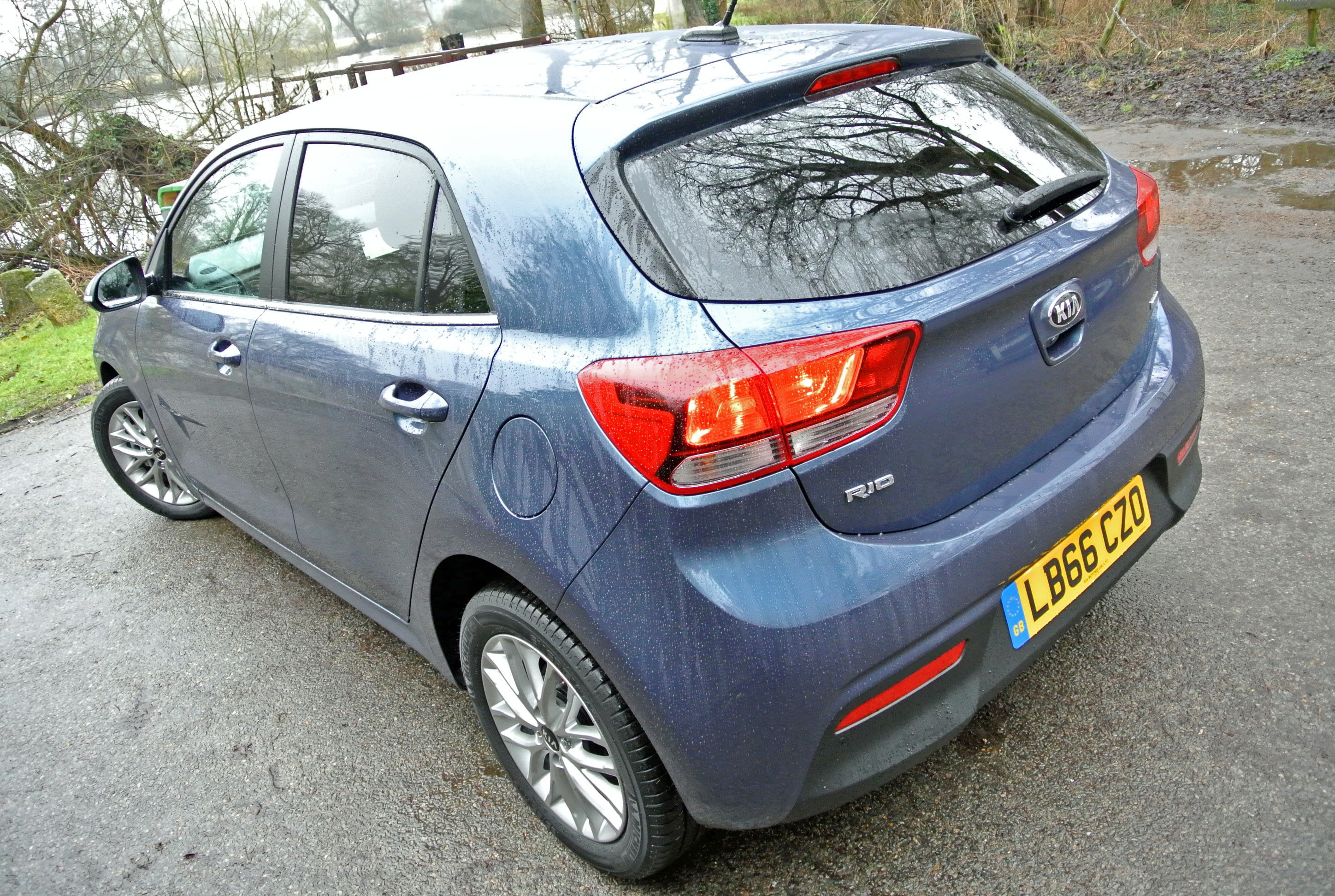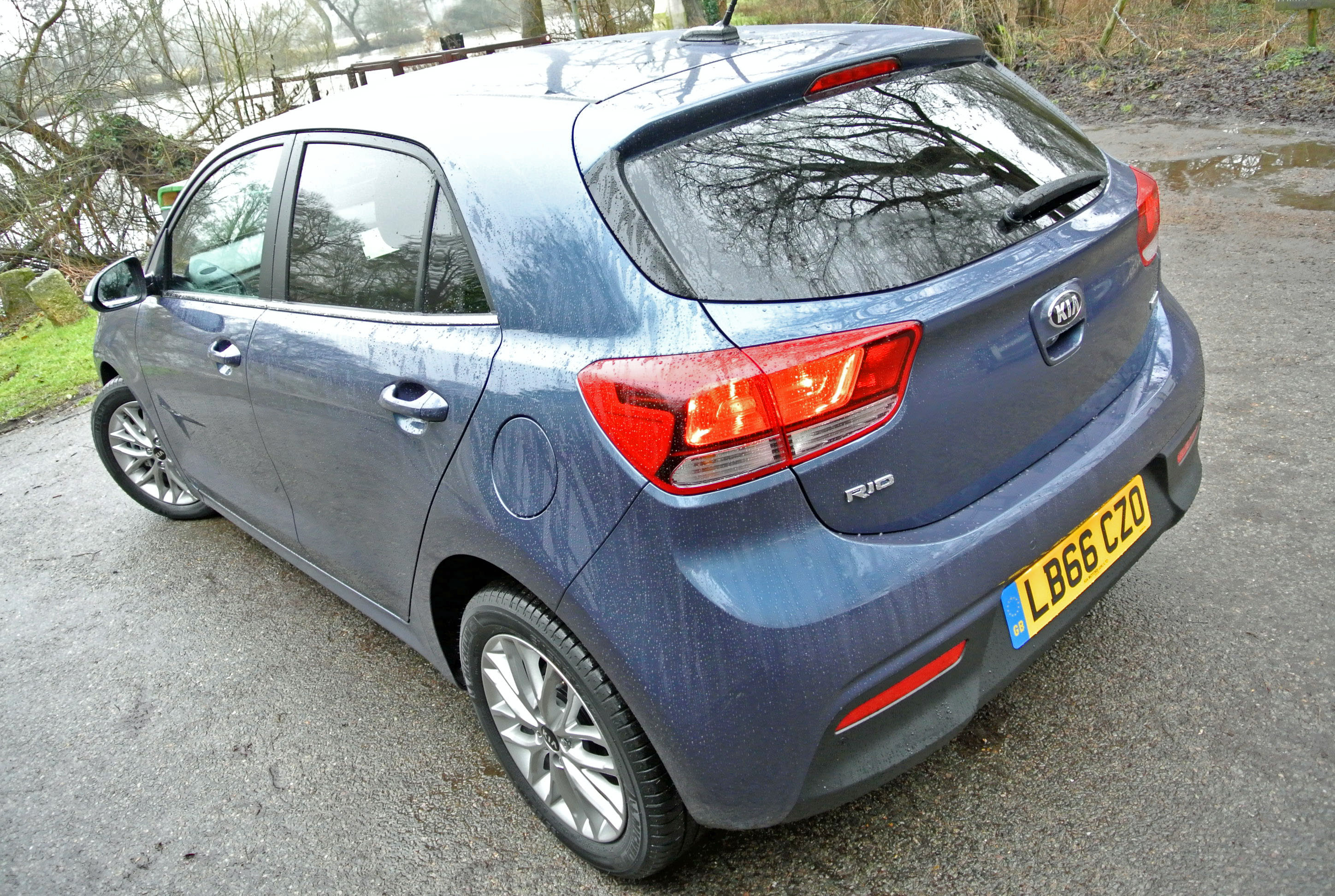 Of the other engines, the 99bhp 1.0-litre turbo-triple petrol and 89bhp 1.4-litre four-cylinder turbo-diesel offer up a decent choice, although I do question the inclusion of diesel in light of the market's growing antipathy towards it.  Both 1.25 and 1.4-litre petrol units will also be available, although my personal favourite was the sweet 99bhp turbo-triple, as it matched the character of the new Rio to perfection and was not much slower than the 118 version. Also impressive was the weight of the steering, the gearchange quality and both brake and clutch pedal responses. Overall, the new Rio is an exceptionally well-balanced and competently engineered, beautifully assembled, potential class leader.
If Kia continues to make its cars in the same way as the new Rio, or the Niro, or the Optima, or the cee'd, rest assured that it will top the sales charts fairly soon. Yet, there is something else in the mix that the others have not yet qualified, or quantified, and it is a keen desire to do more than provide mere pleasure; desire is the marker-post. Once the potential customer is encouraged to accept the notional test drive, the acquisition process for a new Kia is mere formality. Rio is on a winner.