One brand epitomises the generic 4×4 sector better than any other and its role as precursor is as solid as ever, as Iain Robertson attempts to get stuck at a year-end off-road jaunt in a couple of the latest Jeeps.
Times are tough. Of that, you can be under no illusion. Despite all the talking-up, the hopeful public and media relations and 'success stories' in abundance, an underlying truth is that we live on a problematic planet. As well as the obvious wars and conflicts, there are undercurrents of nastier political persuasions running like unquenchable rivulets beneath our existences that can and probably will create deeper rivers of concern in coming years.
The motorcar business is a prima facie case of certain truths affirming lies, with sophisticated marketing supporting a house of cards that represents innumerable world brands. We are all sold stories of tremendous positivity and lifestyle promises marked by splashes of vibrant colour, splendid wordsmithery and remarkably unbeatable deals designed to extract every last, post-taxation penny from the consumer's not-so-tightly gripped purse. It is all bullshit of the first order.
Between BOGOF (buy-one-get-one-free) deals to corporates, up-front discounts on vastly overpriced invoices that can be worth more, should you have the temerity to demand them, and the fallaciousness of the lease, hire, or PCP offer, the motorcar industry is rife with skulduggery. Yet, we allow ourselves to be drawn-in, to be made to feel as though life is not worth living unless we indulge in a morass of multi-surface, high-speed, eco-questionable, personal mobility that any and every government will attempt to rein-in and levy against, under the banners of safety, security and judicious, multi-layered care.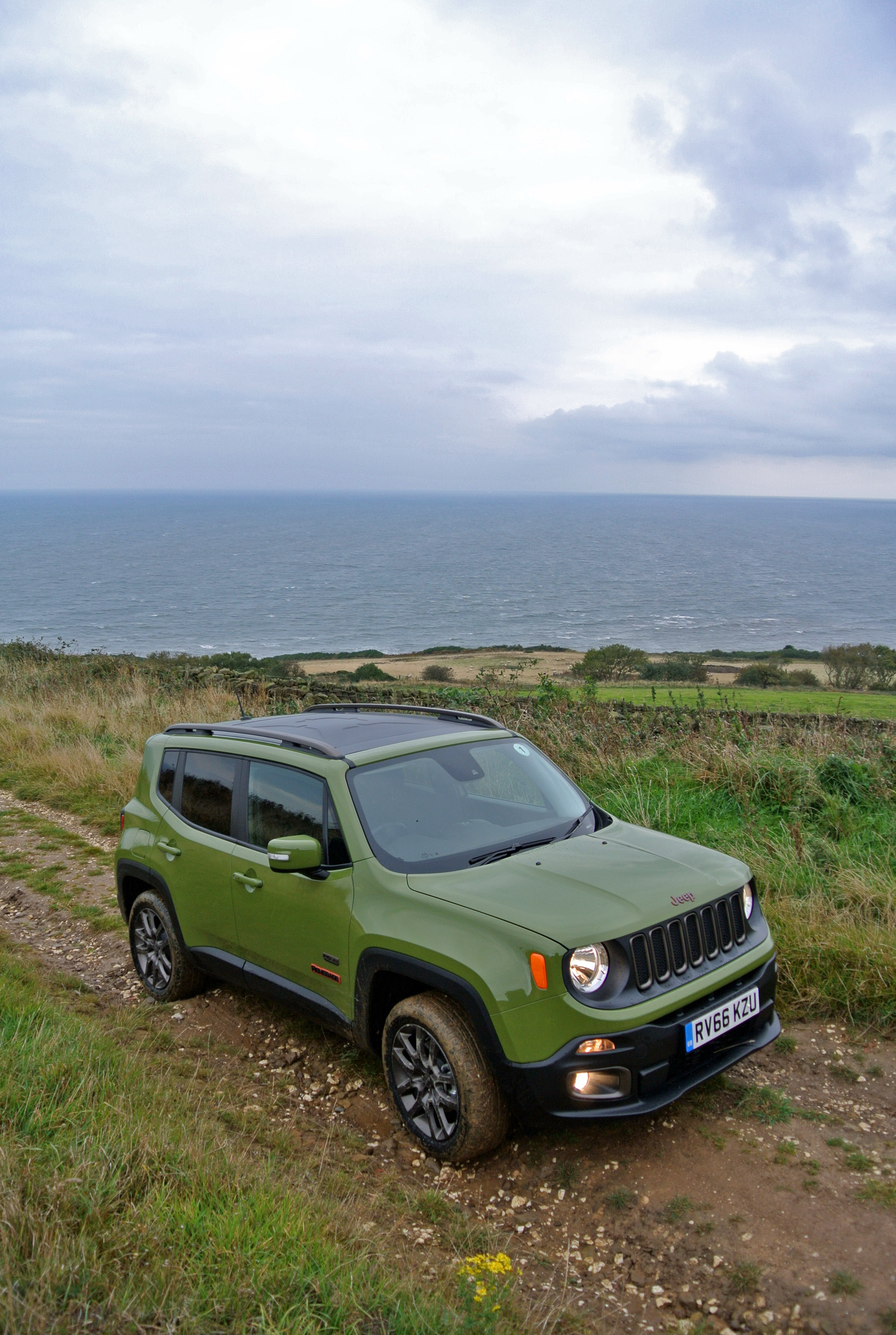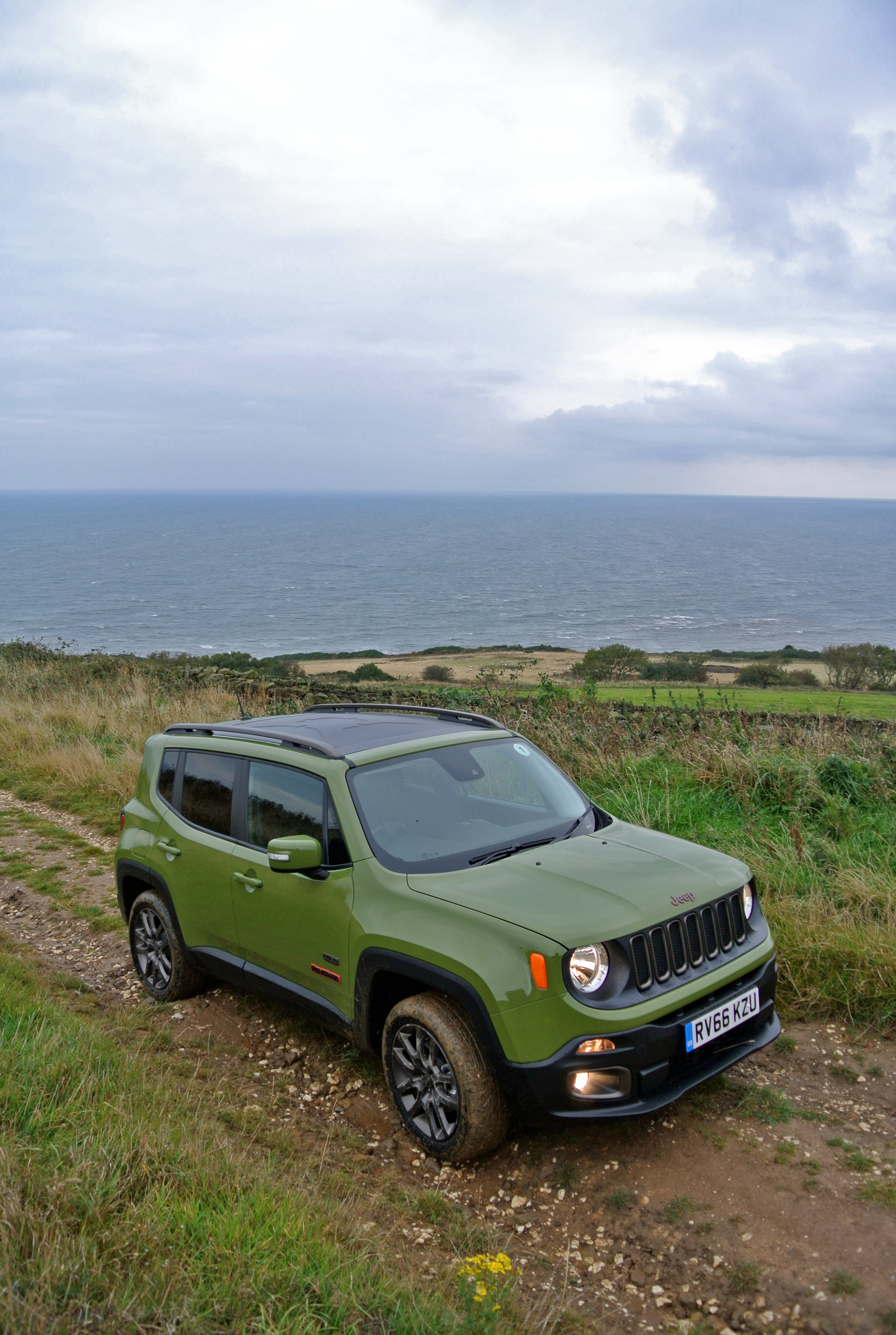 Yet, one company, which commenced trading under a pall of terrible human conflict in 1941, has managed to percolate above the most negative of issues, many of which afflicted it during a moderately troubled history. Jeep. 75 years old in 2016. Owned variously by shared government contract, it was then entwined in a mix of unfortunate and semi-fruitful partnerships, only to arrive in its current state, as part of an equally friable Fiat-Chrysler Group. While the mobilephone-toting, backward baseball-cap generation miss-applies the icon label on anything that makes even the most minor tremors of an impression, it is a brand that instigated today's current SUV fad and can wear its genuine iconic status like a badge of office.
The original, 1961 Jaguar E-Type. The original, 1959 Morris Mini-Minor. The original, 1945 Volkswagen Beetle. All are automotive icons. However only one, solitary brand, Jeep, stands head and shoulders above them all. Without Jeep, Land Rover would never exist. Without Jeep, today's US-originated craze for The Great Outdoors would never exist. Without Jeep, a go-anywhere, 4×4 capability would not have infiltrated the public domain. Therefore, when Jeep celebrates opportunistically its 75th Birthday, it is more than just fair to state that it is a warranted commemoration, for a properly justified icon.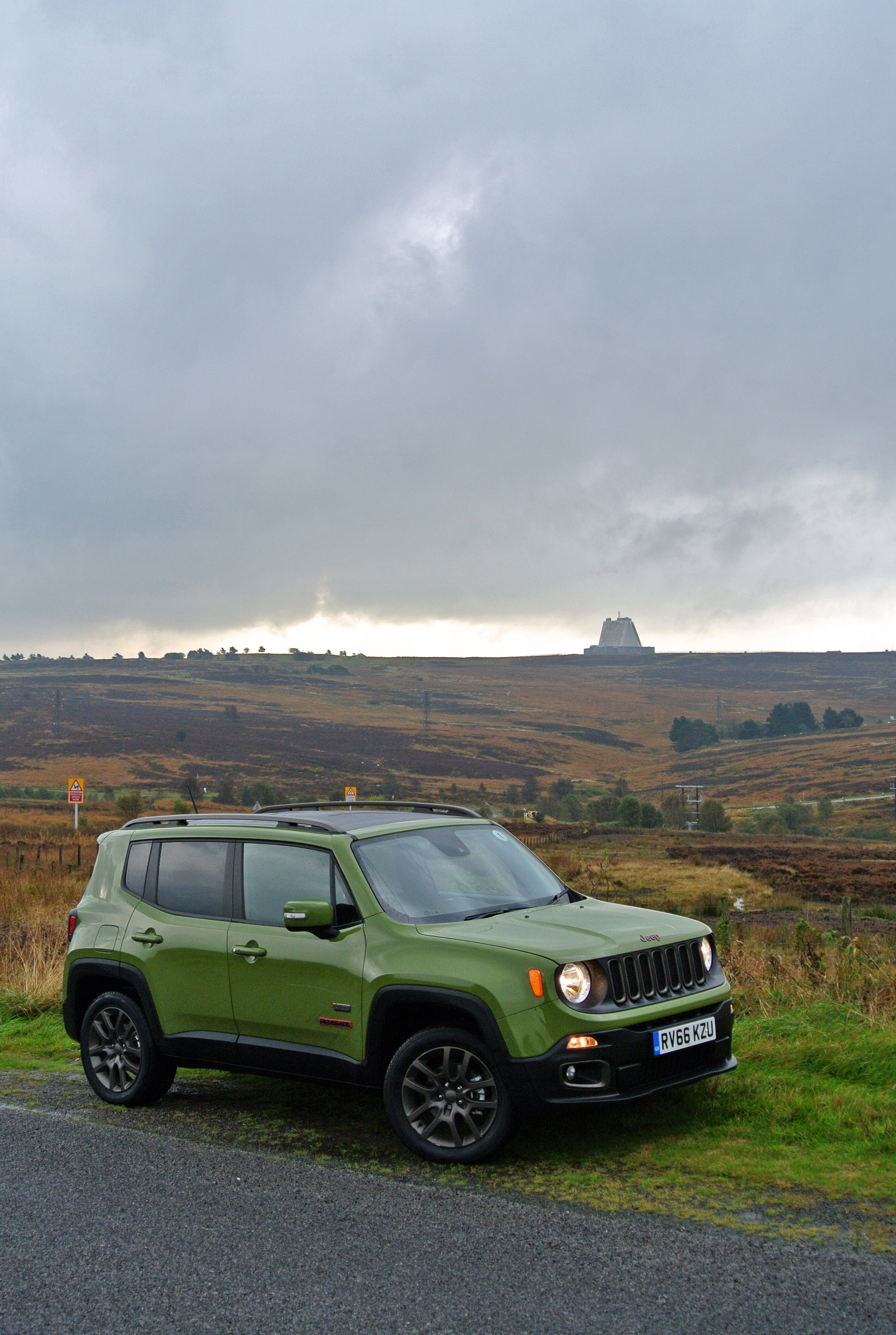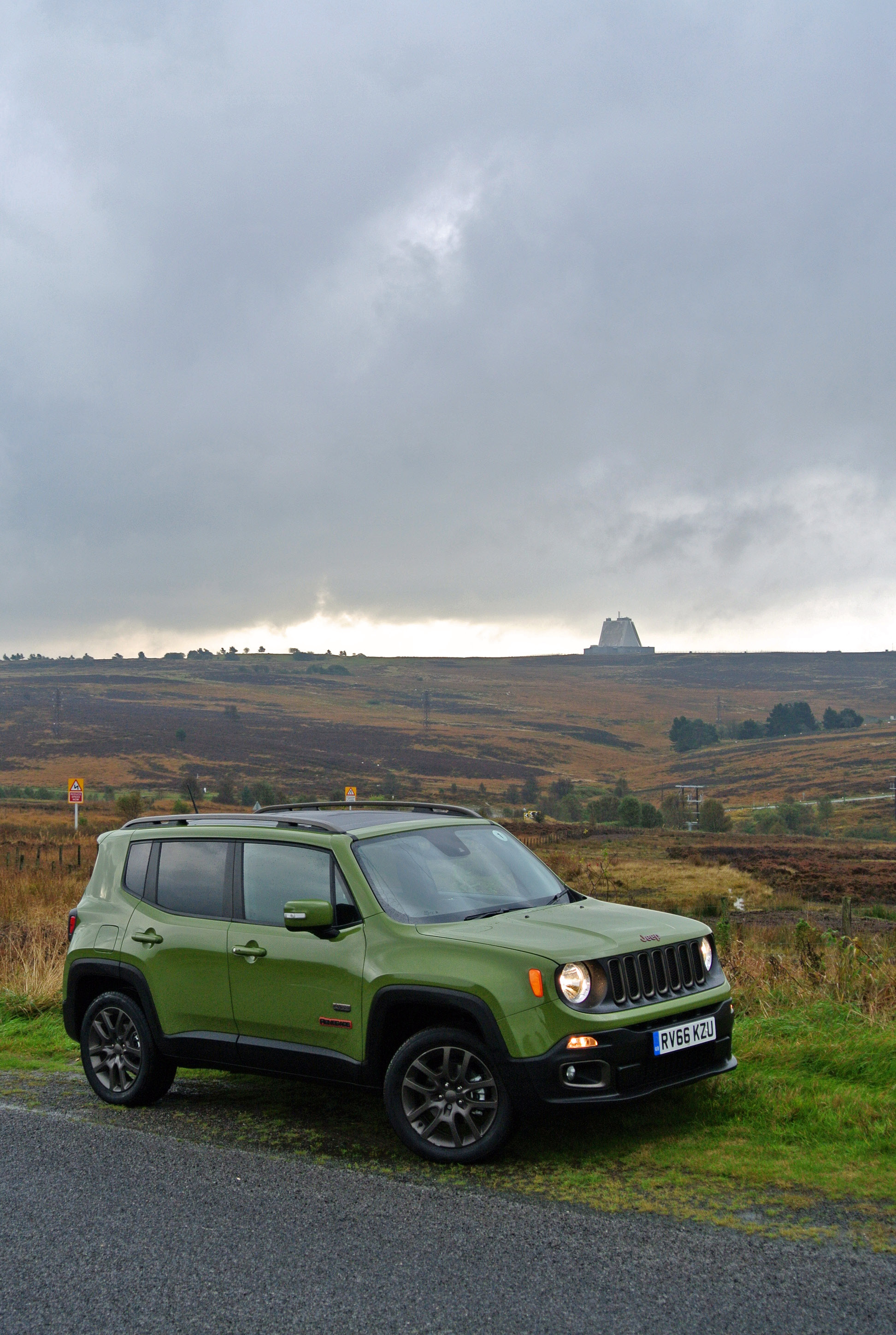 The scene for this revelry was on what might be termed the toughest off-road ground in the UK. However, after a cross-country drive in a commemorative bile-green Renegade model (2.0-litre diesel, 9-speed automatic, priced from £28,595), from a Helmsley, North Yorkshire base, past Fylingdales, we were softened-up firstly by a tricky and testing punt around the North Yorkshire Off-Road Centre, which overlooks the picturesque Robin Hood's Bay, on the coast. You see, Jeep has to comply with modern expectations of the SUV class; it must be sophisticated, refined and competent on-road, while harbouring a phenomenal off-road capability, within its armoury of talents. Jeep never disappoints.
Yet, around 45-minutes later, having been granted the special permission necessary, we tackled a six-miles trek over Gisborough Moor, up a rock-strewn drovers' track, in a red Cherokee Overland (2.2-litre diesel, 9-speed automatic, priced from £39,590), not finished in the commemorative 'Sarge Green' but representative of the marque all the same. The views from the escarpment were spectacular to say the least but the route up to it was testing to extremes.
In 1999, I spent a educationally valuable and adventurously fascinating trip to Nevada, USA, to contest the world's toughest off-road ground, The Rubicon Trail, in a Jeep Wrangler. Although the actual drive occupied just two days, punctuated by the most amazing overnight party and taking up residence in a tent, at a remote, former Cherokee Indian summer camp site, in the High Sierras above Lake Tahoe, the gruelling, gravity defying test route was just over 20 miles of rock-clambering, rattlesnake-avoiding, tree-clashing, dust-raising hell. It was both thrilling and intensely memorable.
Part of this autumnal drive across the North Yorkshire Moors drew comparisons for me with the infamous Cadillac Hill on The Rubicon, as it is, without doubt, the most arduous of any of the many off-road sites that I have driven in the UK. Guided by 'Jeepsters', who endeavour to reduce scraping the car's belly too frequently, or severely, on unforgiving boulders, the Cherokee model survived its ordeal, clambered to the top of the moor and presented me with some of the most wondrous vistas. Jeep has always possessed tremendous faith and confidence in the integrity of its products and it is never unjustified.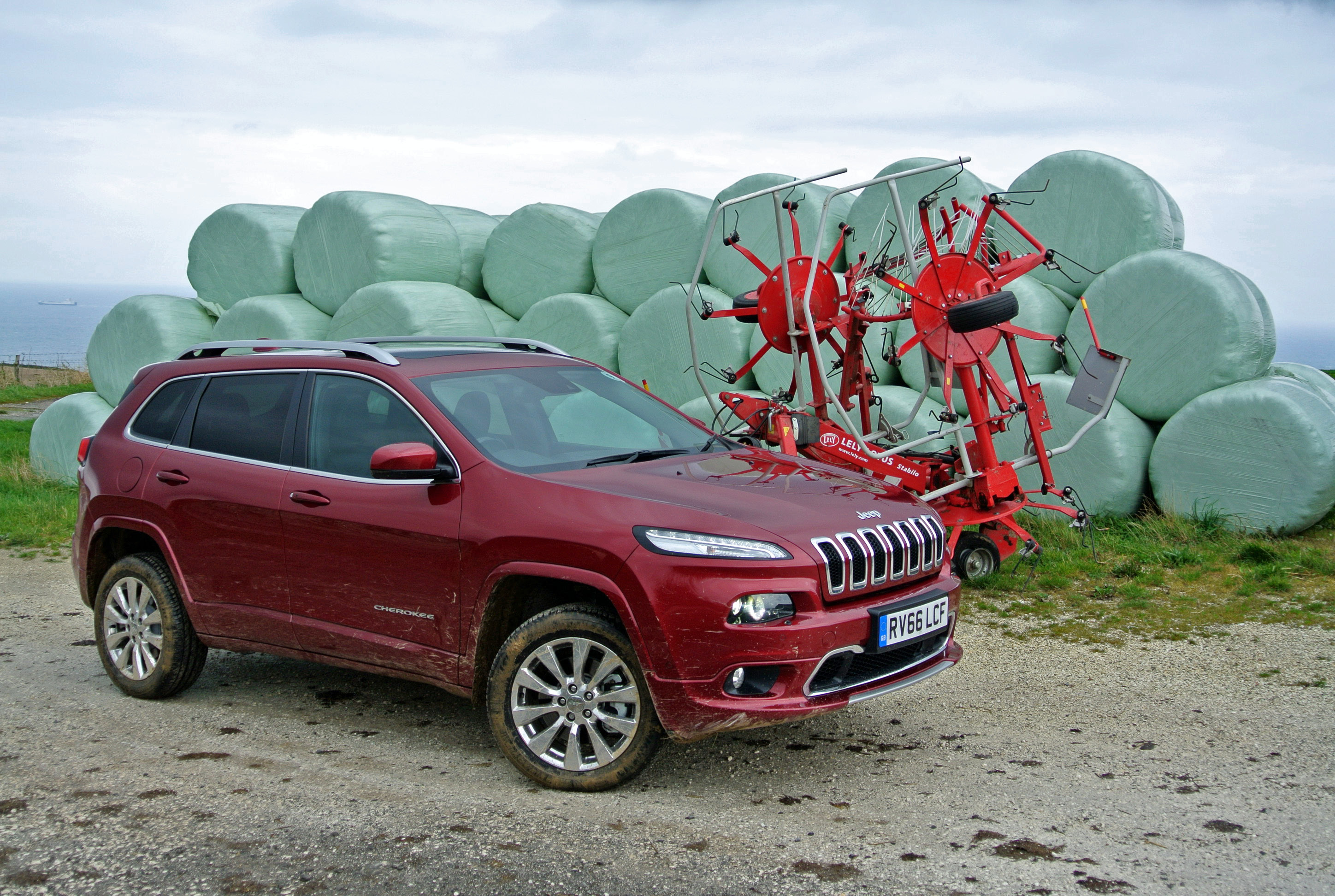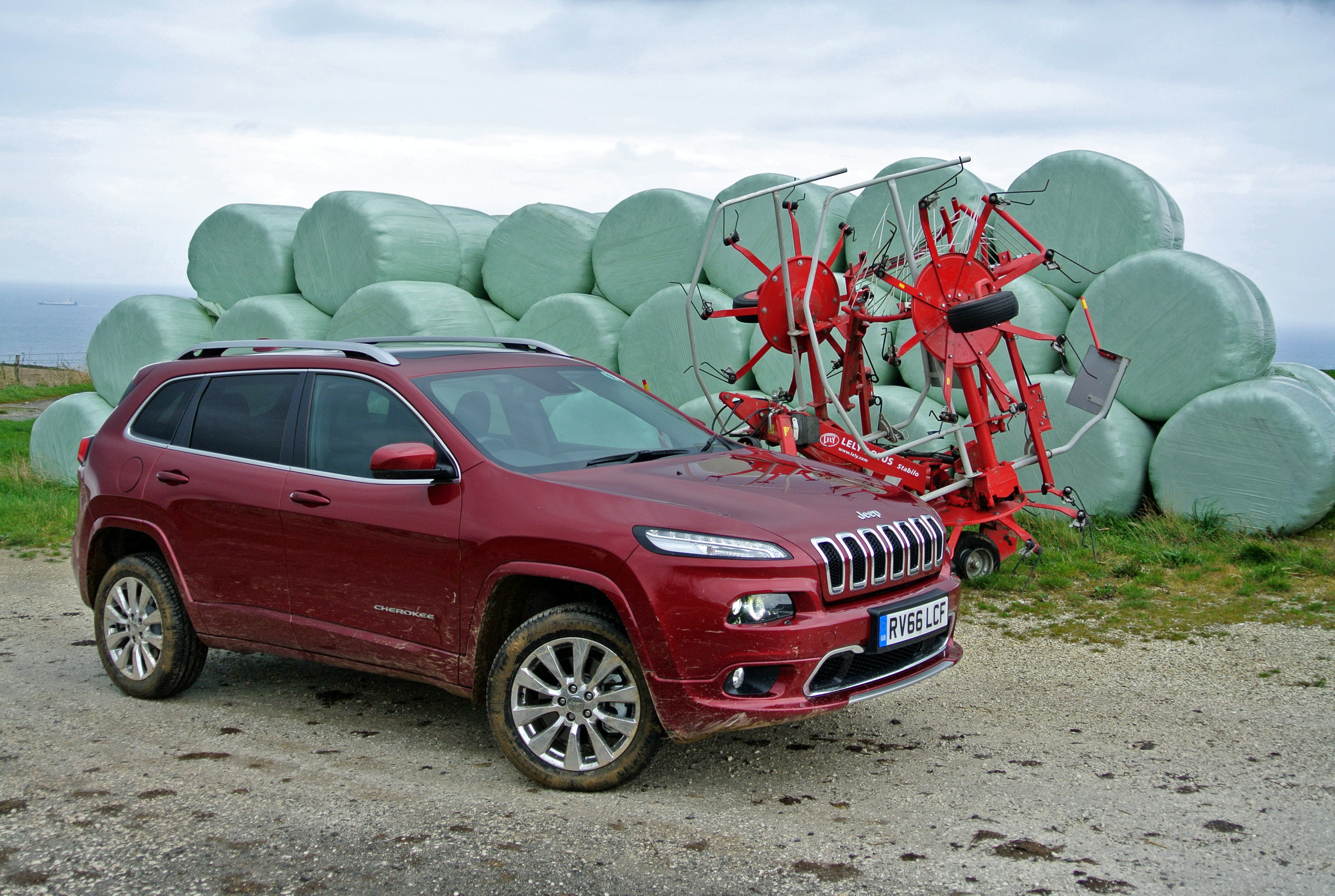 With a typical sense of fun, Damien Dally, Head of Brand for Jeep UK, even opened a 'pop-up dealership' at the off-road site on the coast. While accessible only by 4×4 and not intended for passing trade, Jeep did entertain a few ramblers showing interest in the Jeep line-up, as well as a useful coffee stop for journalists tackling the test route.
Jeep is experiencing a sales renaissance in the UK, with the Italian-built Renegade model responsible for opening a number of doors in the burgeoning compact SUV market sector and taking around 80% of current total marque sales. Although PCPs are not talked about, they are available and, following the current trend, they make up the lion's share of the order take. Yet, Jeep is not queering the market in the same way as many of its rivals, bolstering deals with costly discounts that spin off into poor residual valuations. As such, it is playing in a rarefied atmosphere of reputation over random financial offers and due credit goes to Jeep for that stance alone.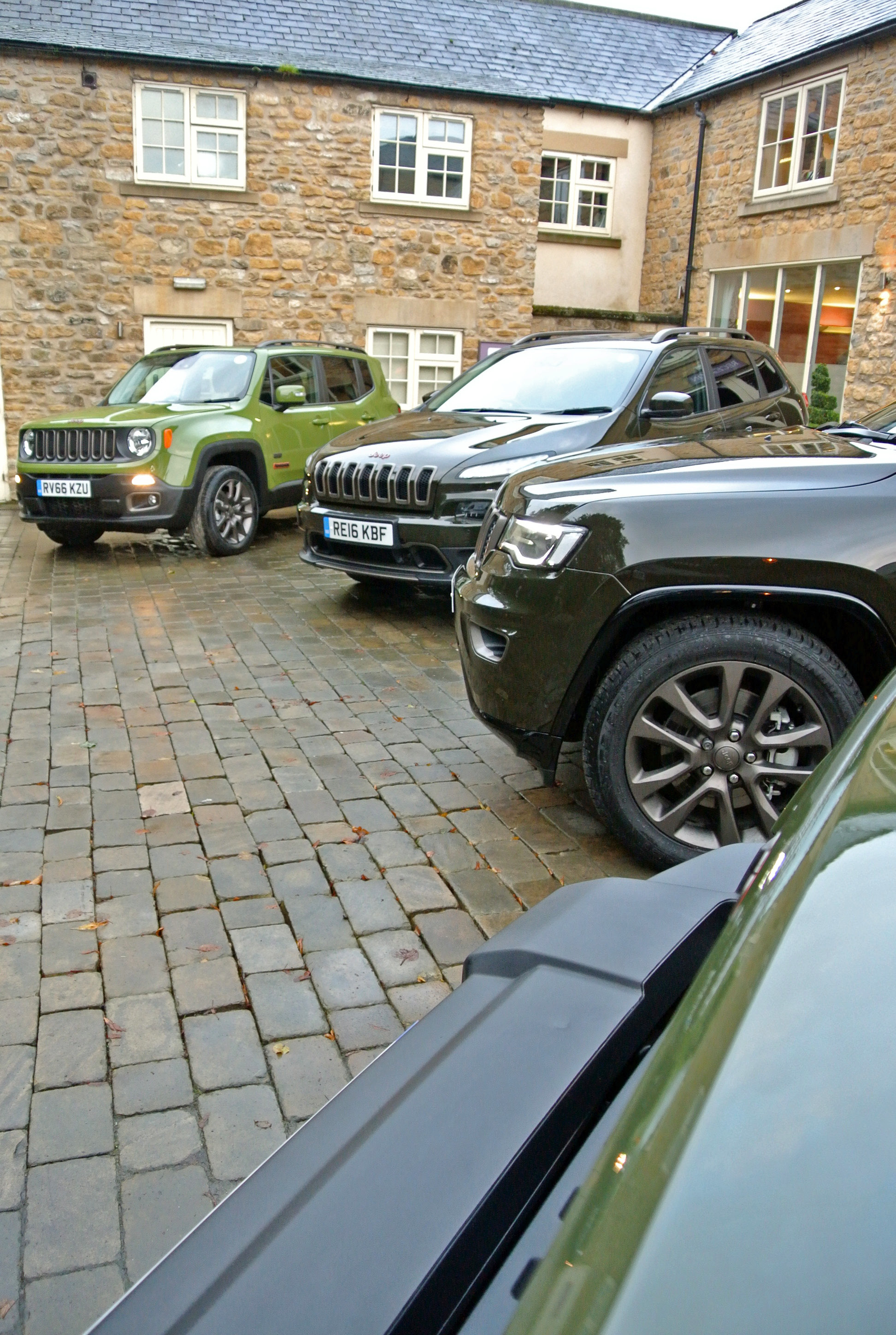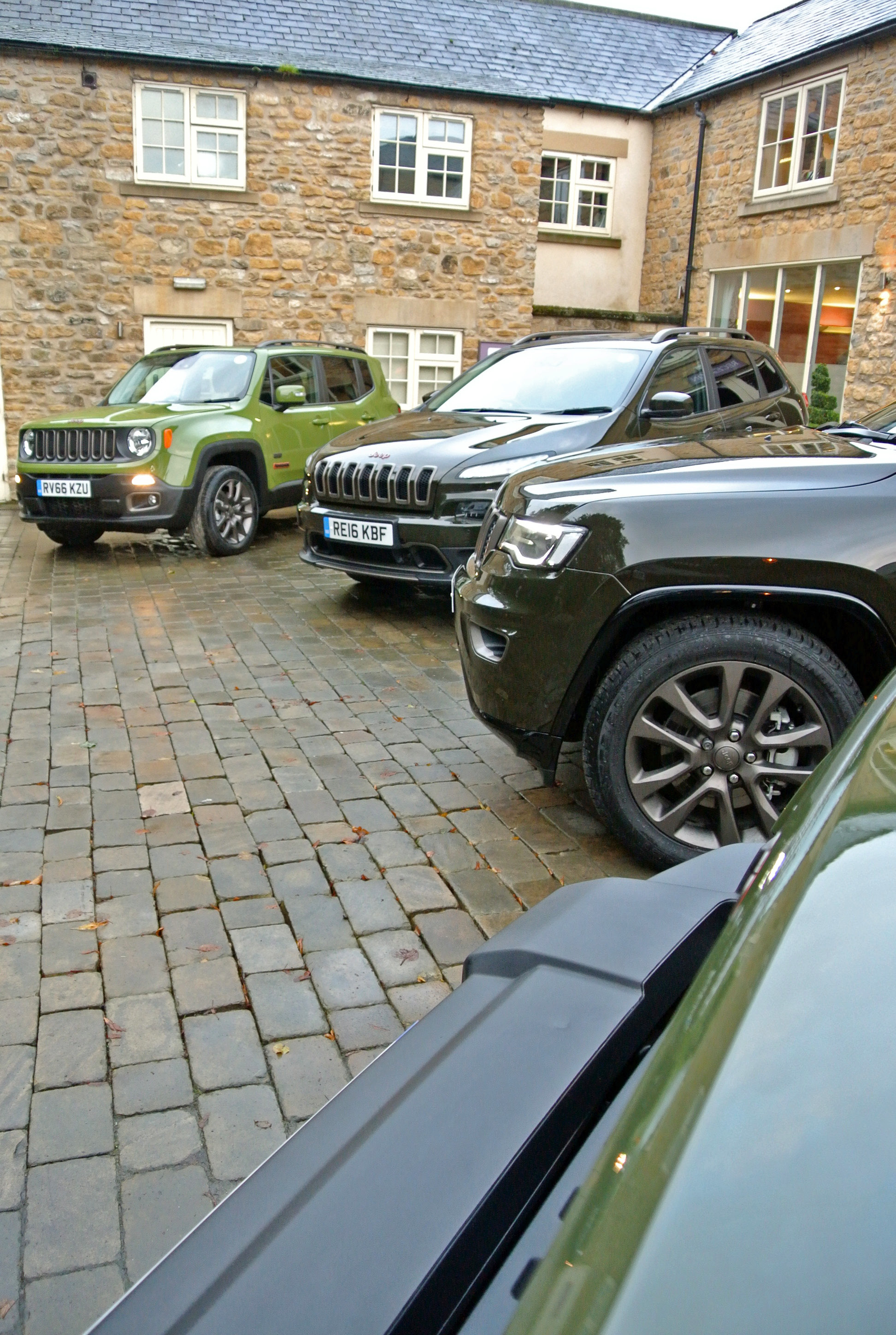 Accommodating, comfortable, refined (although the Wrangler model does retain its time-honoured, rugged and less sophisticated place in the range) and offering moderate value for money, in terms of sense of purpose, Jeep has the 4×4 market covered. If there is just one minor problem that I can foresee, it lies in the fact that so few SUV operators ever venture any further off-road than the rose-beds at Sainsbury's, or the grassy verges outside local schools.
Jeep has an indefatigable reputation. It is THE most capable of all off-roaders. Yet, when spending over £40,000 on a multi-role, multi-surface machine, would you want to dent its oil sump, scratch, or bend, its highly polished fenders, or coat it in a thick layer of real estate, all in the pursuit of The Great Outdoors? It is the $1m question that underscores the reputed 'value' of the entire SUV sector.
Celebrating 75 years of existence, Jeep is a true icon, in the proper definition of that much abused word. To celebrate it in style is a privilege of the motor-noting minority. Yet, having its range of capabilities is often the precursor to acquisition; whether they are applied, or not, is an aspect of the luxury of being able to afford it in the first place. Some people do need 4x4s. The vast majority do not and would never appreciate the benefits anyway. I am happy to extol the virtues, as long as Jeep continues to be proud to demonstrate them. Happy 75th!