We need to start learning about a variety of 'rights', reports Iain Robertson, following his introduction to Vauxhall's forthcoming replacement for its popular Insignia model, which combines space, with grace and weight-reduced pace.
While the Gallic PSA Group takeover of British Vauxhall (and Opel, its German sister company) from American General Motors is currently enduring the nitty-gritty stages, it is worth noting that neither Peugeot, nor Citroen, can sell its large 508 and C5 models respectively with any efficacy in our new car scene. Yet, the outgoing Vauxhall Insignia has been a large car segment leader for most of its existence, since its 2008 introduction (it was Car Of The Year in 2009). I state this fact, not as a 'yah-boo-sucks' to PSA, even though its response would amount to little more than a Gallic shoulder shrug but, rather, to highlight that PSA ought to recognise one of Vauxhall's many inherent strengths.
Of course, it is business as usual for the Luton-based brand, even though it is guaranteed that life will not be the same for it, once the buy-out process reaches its conclusion. As you might be aware, I am an advocate of the Insignia model. I have always loved its innate sense of style. Business-like. Clean. Graceful and full of purpose. It always made the Mondeo, its core rival, look cheap in that US-resourced, slightly chintzy, corporate manner. You would not think twice about arriving at a swish London eatery, or hotel, to alight from the back seats of an Insignia…but, from a Mondeo, or a PSA product? Well, it might be advisable to swap to a London Black Cab, or a rent an alternative brand.
There is a new word that has been popularised around Vauxhall. It is 'rightsizing'. Okay. I realise that it is not proper English but as we live in a world of 'marketing-speak' and the utterly impossible sub-plot of electronic communications, which has deserted the common rules of grammar, spelling and punctuation in any case, it might be worth contemplating it. In some respects, it has an apposite appeal. After all, the new Grand Sport is a grander Insignia proposition altogether, not least from its wheelbase, which is extended by 92mm in a car that is now 55mm longer than its predecessor but feels comfortably larger from within its spacious cabin, despite a 29mm lower roofline.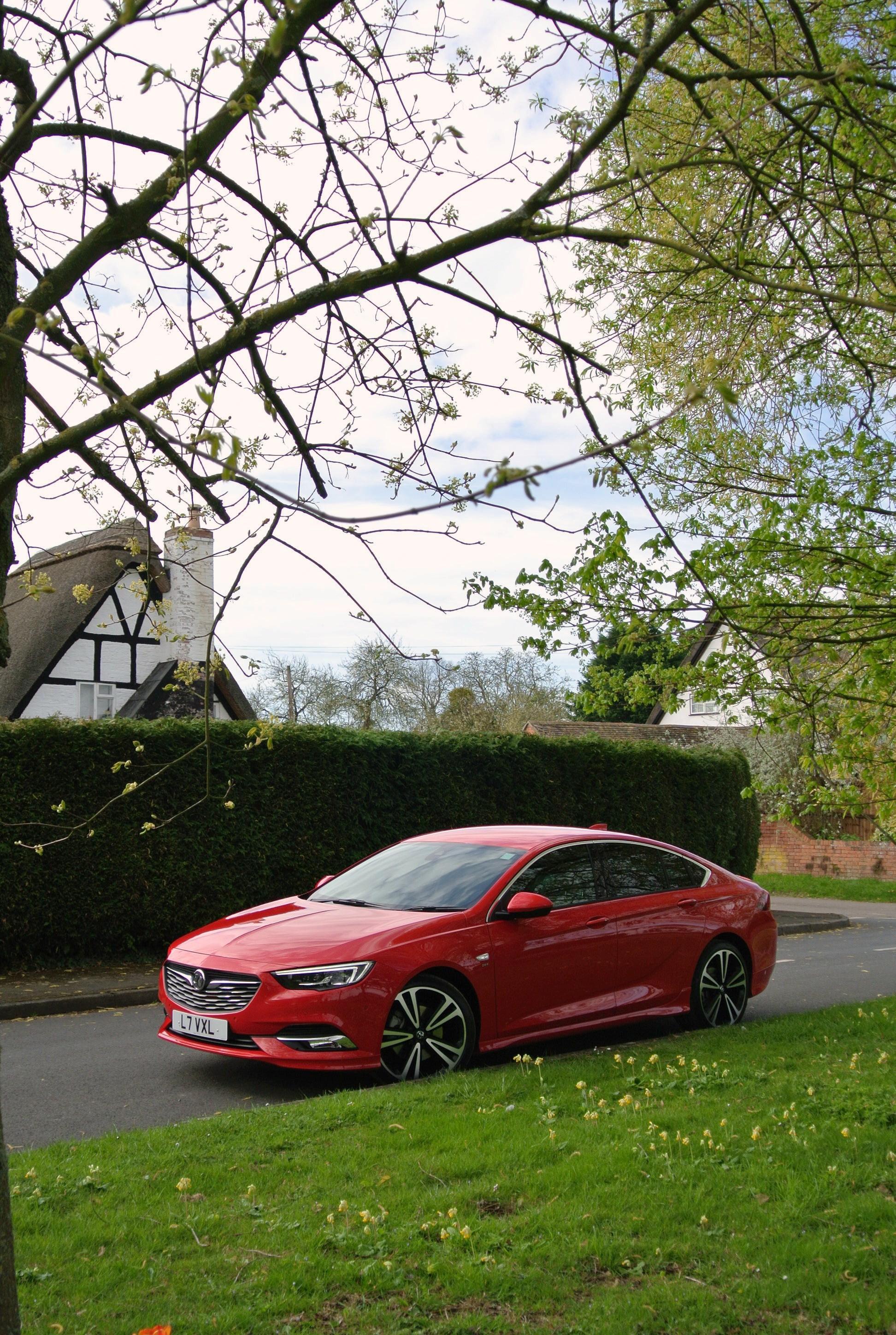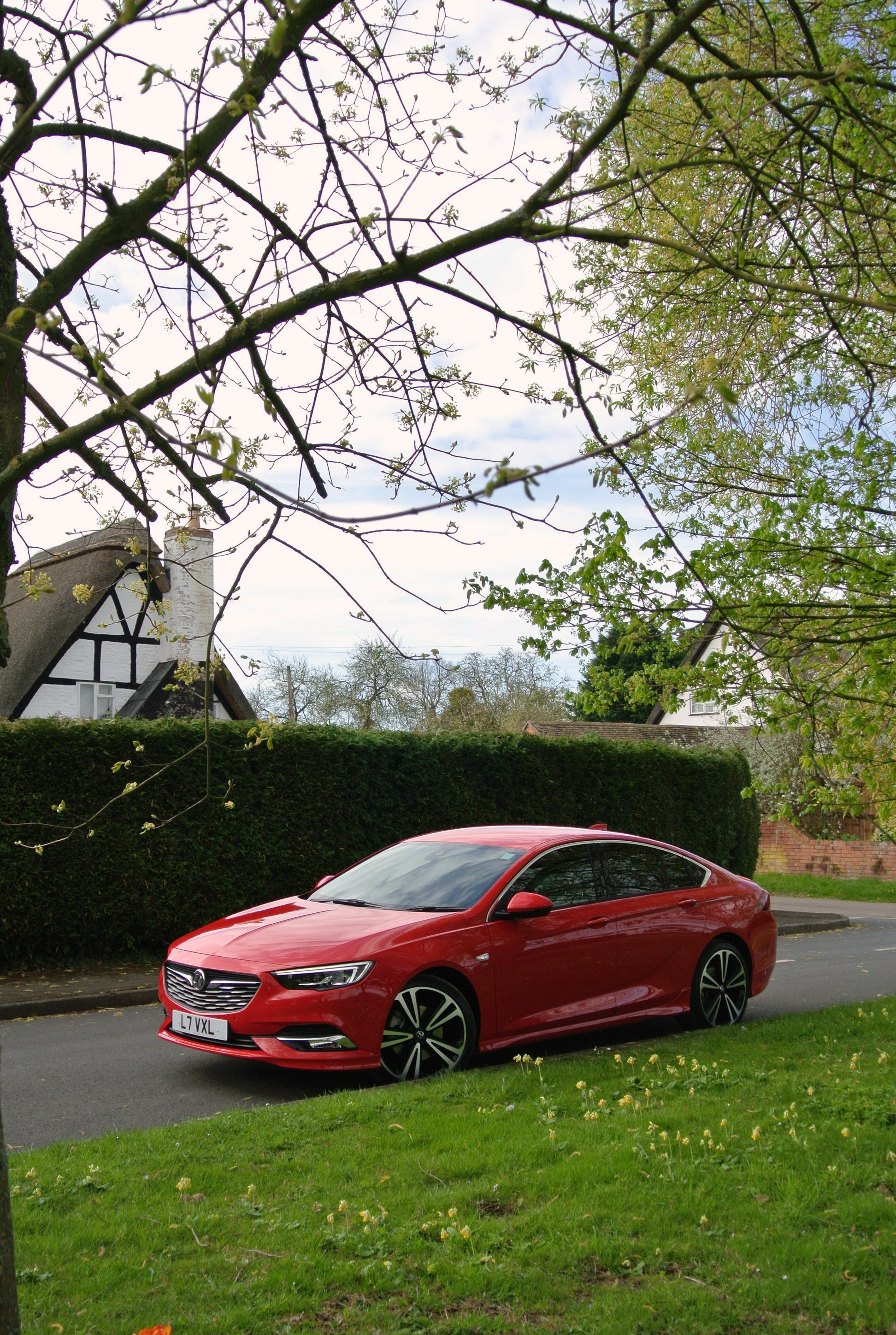 Designed by the insightful British VP of General Motors Styling, Mark Adams, it is a natural development of the 2013 Monza concept car and, in case you wondered why it has taken so long to come to market, one look at and around the car should explain the reasons. Mark had a fight on his hands to ensure that the commensurate aspects of the Monza project were delivered on the Grand Sport. The Intellilux headlamps alone are a great starting point. Featuring twice the number of LED motorised elements (32 from 16) per unit of that of the remarkably well-received and multiple award-winning Astra model thus equipped, it is sorcery at least that they have been incorporated within such a slim structure.
That they also include a 400m LED spotlight per side only serves to prove another market-leading development. Yet, they are not standard equipment on the majority of the new models, even though I believe that Vauxhall could command a market lead by doing so and the system will cost just over £1,000, when the option box is ticked on the order form, although they are more than simply worthwhile. I shall supplement that by suggesting that they are as important in safety terms, as seatbelts, or ABS antilock braking.
In fact, the entire Grand Sport model is low-line, slim and lissom, a factor impressed upon the driver in every respect, apart from just the on-road feel, which is enhanced by removing the best part of 175kgs from the graceful car's overall bulk. Just like Suzuki, this is the other car brand that is concentrating on weight reduction programmes to meet the environmental demands placed upon it, as well as enabling the vehicle's dynamics to take a quantifiable leap in the right direction.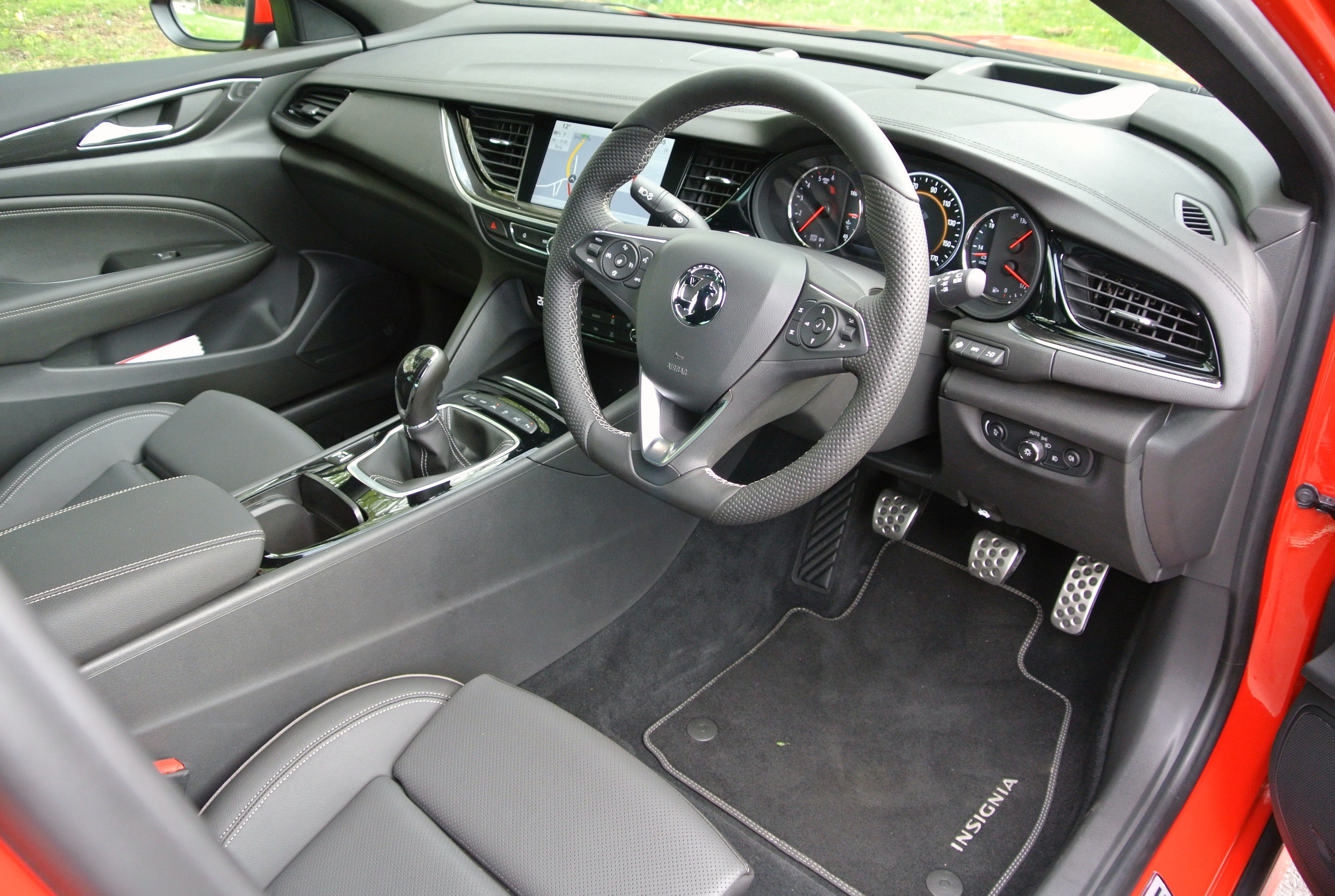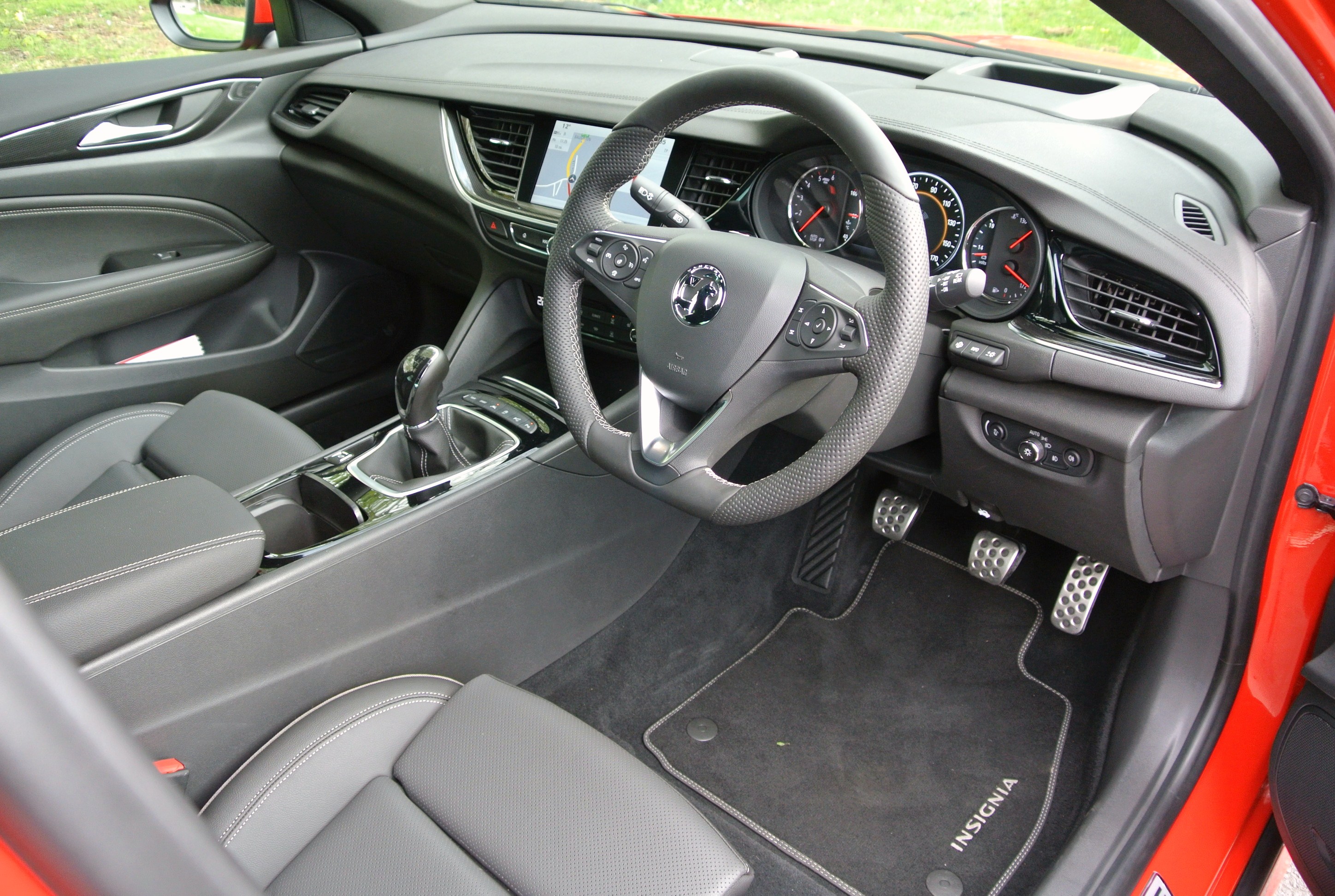 The dashboard is a thing of beauty, finished impeccably and with tactility in abundance. Its instrument panel is packed with a trim-dependent combination of both analogue and re-configurable electronic graphics that gift the car a high-end appeal. Yet, it is slimmed down and separates the banks of heating and ventilation switchgear, from driver aids and the in-car entertainment system most practically. A large centrally located touch-screen manages much of the functionality, possessing a sensible ledge beneath it, onto which you can balance your hand, to make finger-tapping across the screen a less fraught exercise, when on the move. Vauxhall has been very ingenious with its new car.
The lengthened wheelbase provides acres of interior space, matched only by more pockets, bins and troughs for in-car paraphernalia that its business-orientated team knows will be of greater end-user benefit. However, the seats are a revelation, meeting, as they do, the demands of a German orthopaedic organisation, the accreditation from which should ensure that mileage induced backache will never be a repeating problem. Set really low between a height-raised centre console and the door apertures, all occupants receive an impression of sporty encapsulation, which aids the psychology of driver engagement, allied to safety and comfort. Again, this is an example of Vauxhall 'rightsizing' its new car.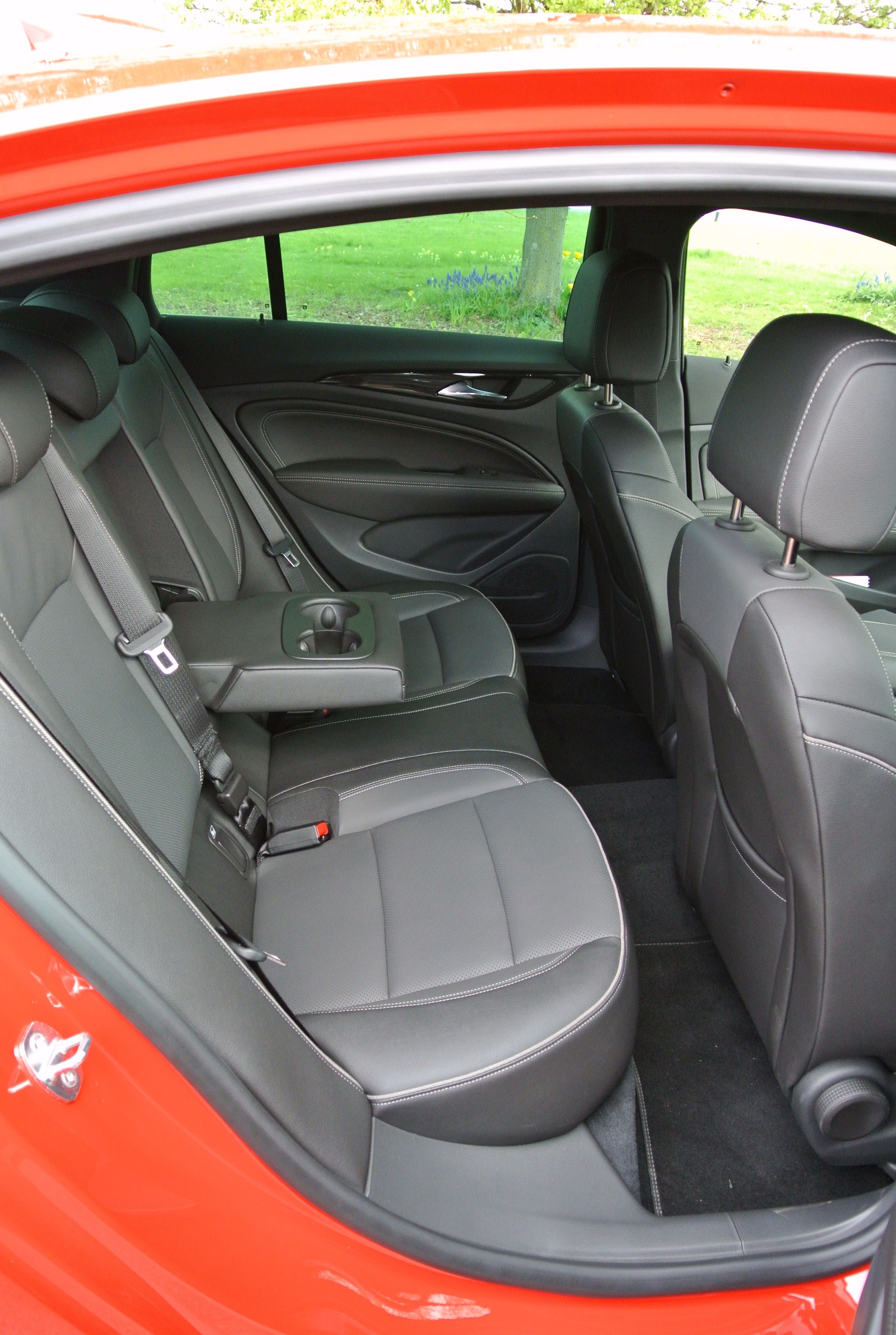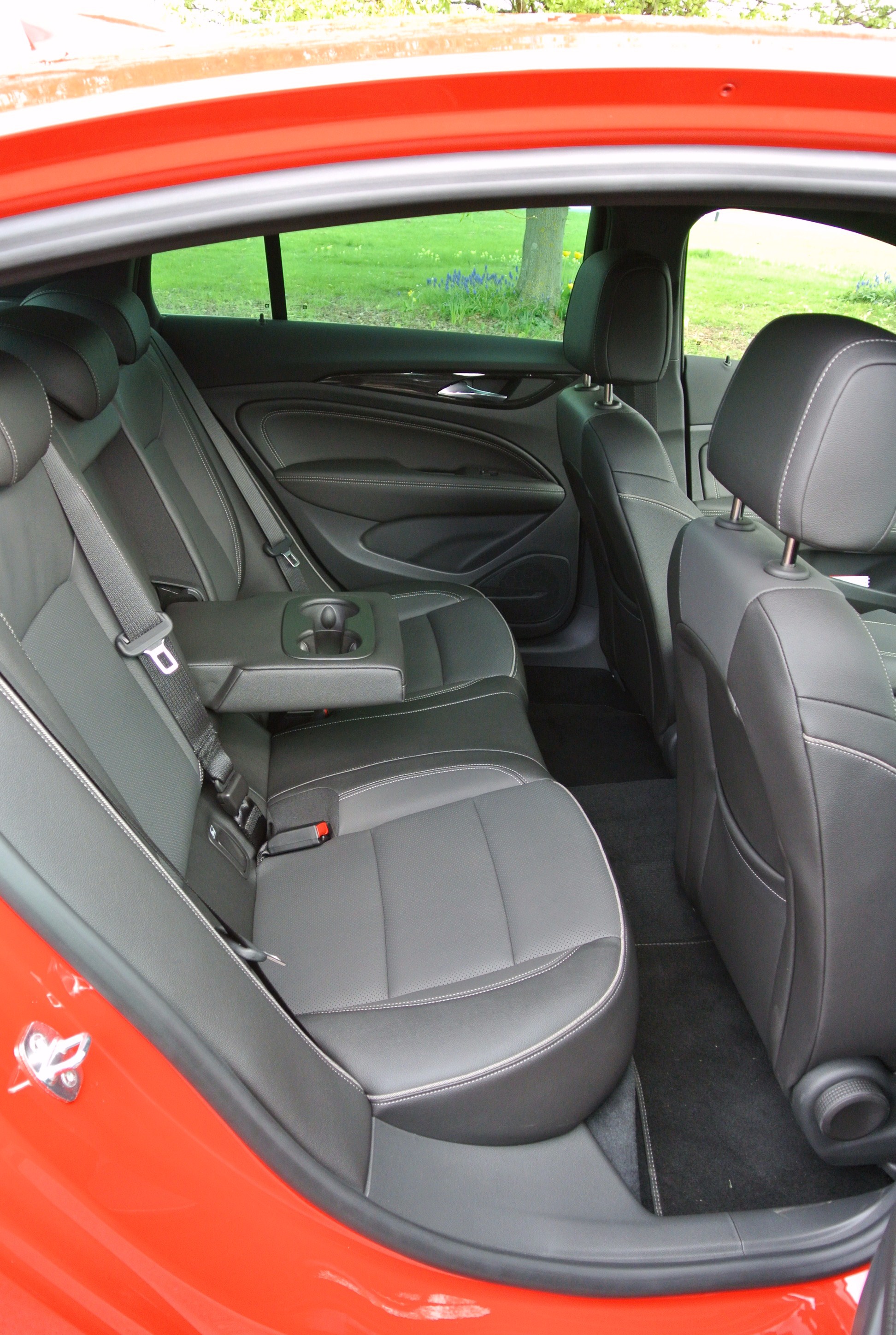 For another one, you need to peer beneath the beautifully crafted aluminium alloy bonnet, because the range starter engine is a measly 1.5-litres displacement across its four cylinders. However, boosted by a turbocharger, to two power levels 137, or 162bhp, it is hardly short on grunt in the lighter Grand Sport frame and is markedly better on exhaust emissions and fuel economy over the outgoing line-up. There is also a 257bhp version of the company's 2.0-litre petrol unit, while diesel sales will be led by the 107bhp, 1.6-litre, also available in 133bhp form, with a range-topping 2.0-litre alternative kicking-out a modest 167bhp. While the less-potent engines will drive through either six-speed manual, or automatic, gearboxes, the latest Aisin-Warner 8-speed device works efficiently in the higher-powered variants. Once again, 'rightsizing' proves its viability. They all work efficiently and speedily.
Naturally, connectivity and 'electrickery' (you see, I am not averse to manufacturing words at times personally) are primary in-car demands these days and that of the new Vauxhall is as comprehensive a suite as you might expect of a premium motorcar…except that, apart from a number of visual treats and equipment peaks, the Grand Sport is emphatically NOT premium. Mind you, it does not take much, in common with a number of other brands, to whack up the price list from an entry-level and positively bargain basement £17,115 on-the-road to the near-£26k of the 1.5-litre model pictured, or its near-£29k 2.0TDi alternative, both of which were in SRi specification, which is, of course, a backbone to the entire range and serves the company car sector so handsomely.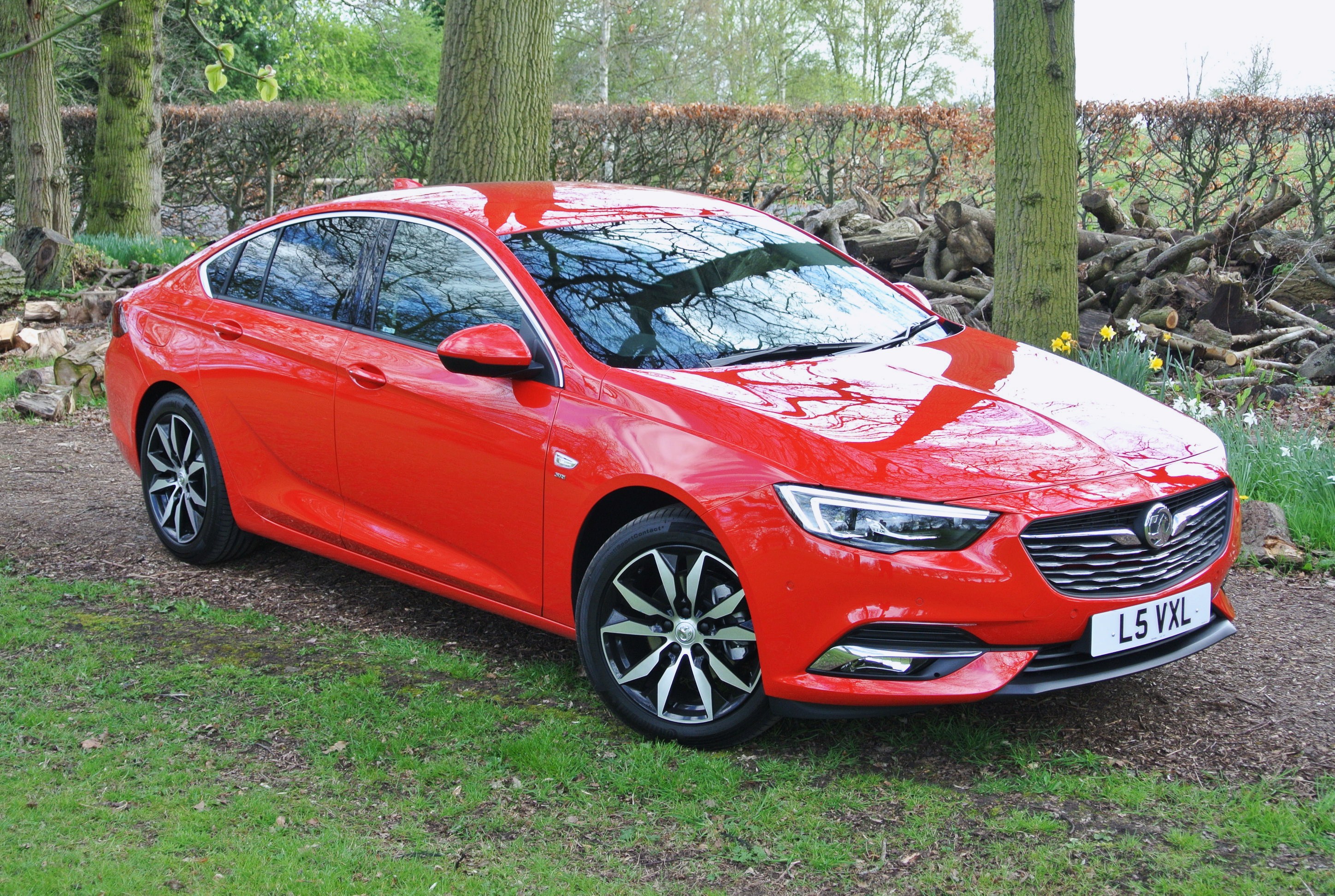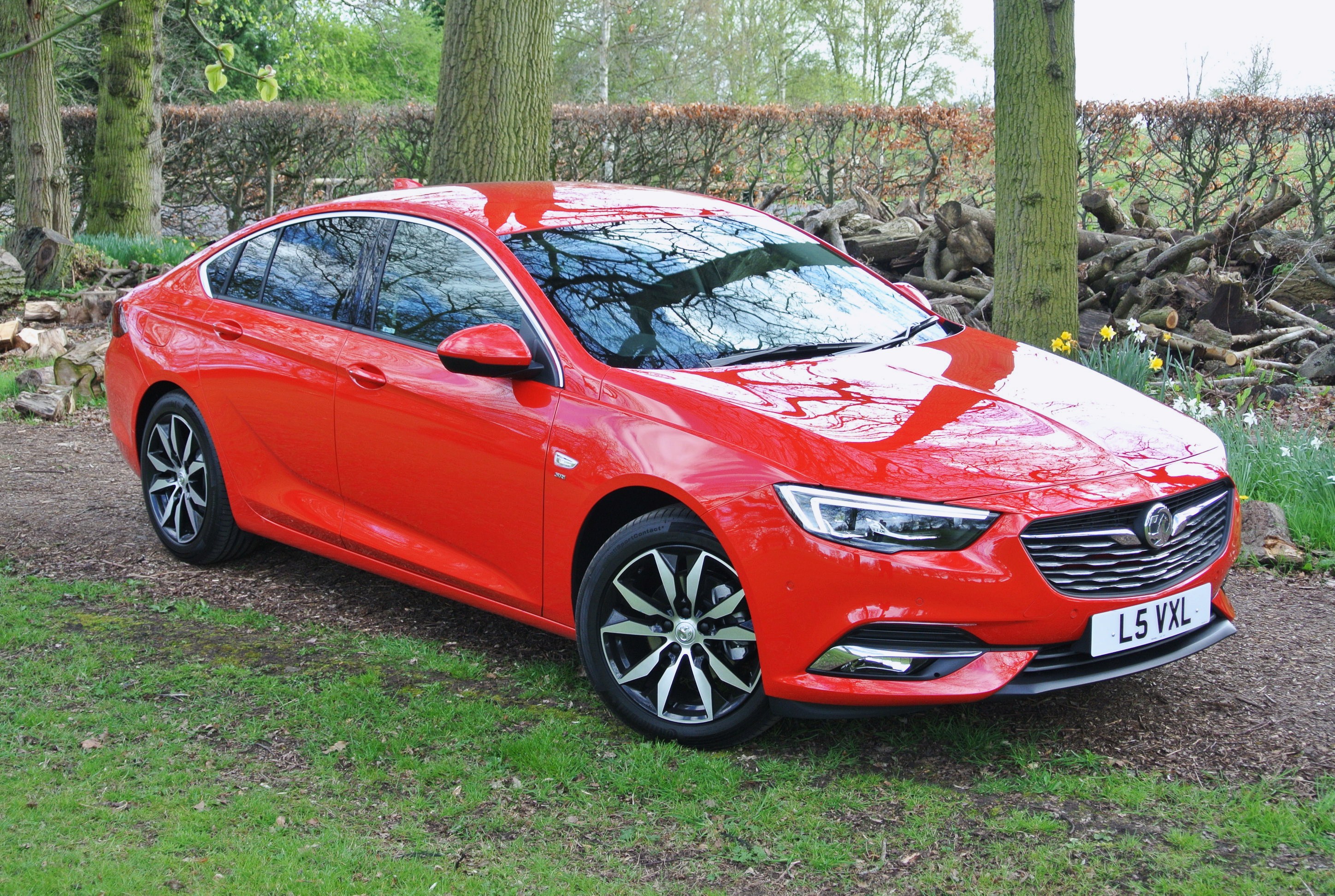 In chassis terms, you can opt for the adjustability of FlexRide, which offers three driving modes, each of which alters the core dynamics package, progressively sharpening-up the damper, throttle, steering and even gearbox responses (on automatics). If you dig deeply into your purse, you might specify the 4×4 version, which dispenses with the conventionality of a mechanical rear differential, replacing with a twin-clutch, electronic alternative that also incorporates chassis vectoring, in effect an ingenious means of avoiding skids. I shall save the driving experience of that model for another opportunity.
Tackling the testing routes in the Malvern Hills, around Bromyard, I am delighted to inform you that the Insignia Grand Sport is an utter delight. It feels nimble and alive on all road surfaces, shrinking around the driver to provide an unexpected level of agility that is accessed through delicious steering responses, matched by progressive brakes and sweet manual gearboxes in both of the SRi models that I drove. The new car never feels unwieldy, rides comfortably and it carries out lane-changes and negotiating roundabouts with the aplomb of a two-seater sports car. It is easily one of the most dynamically well-resolved cars in the larger car class.
A few years ago, during the Richard Parry-Jones era at Ford Motor Company, a genuine sense of fun pervaded every model produced in Europe. Not any more. For the first time, in a long time, I have felt a similar sense of adroitness in driving the new Insignia. To be fair, I last felt it in the outstanding new Astra model last year, so it is clear to me that 'rightsizing' also extends to 'rightfeeling' and the 'automotive-righteousness' that has now infiltrated Vauxhall.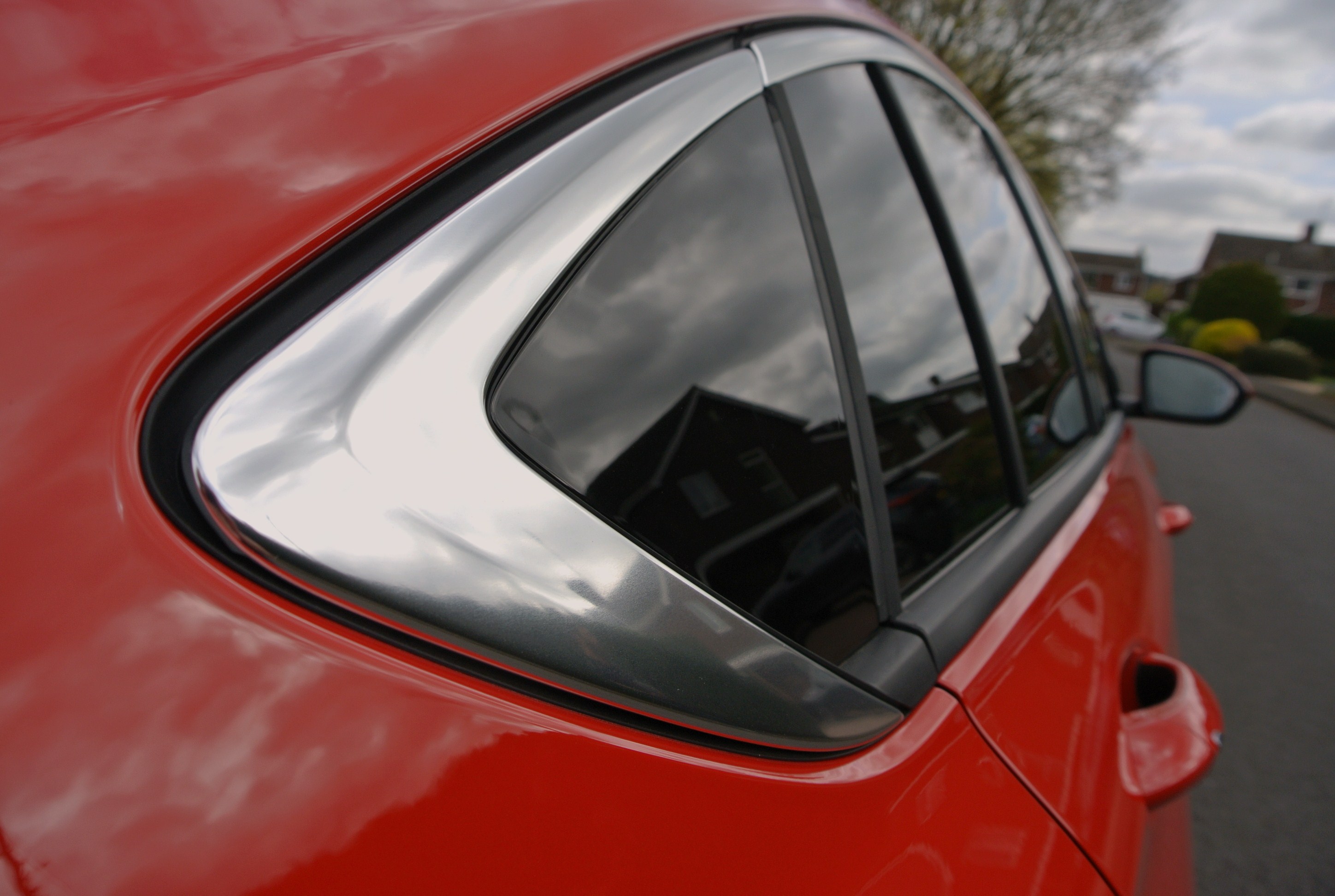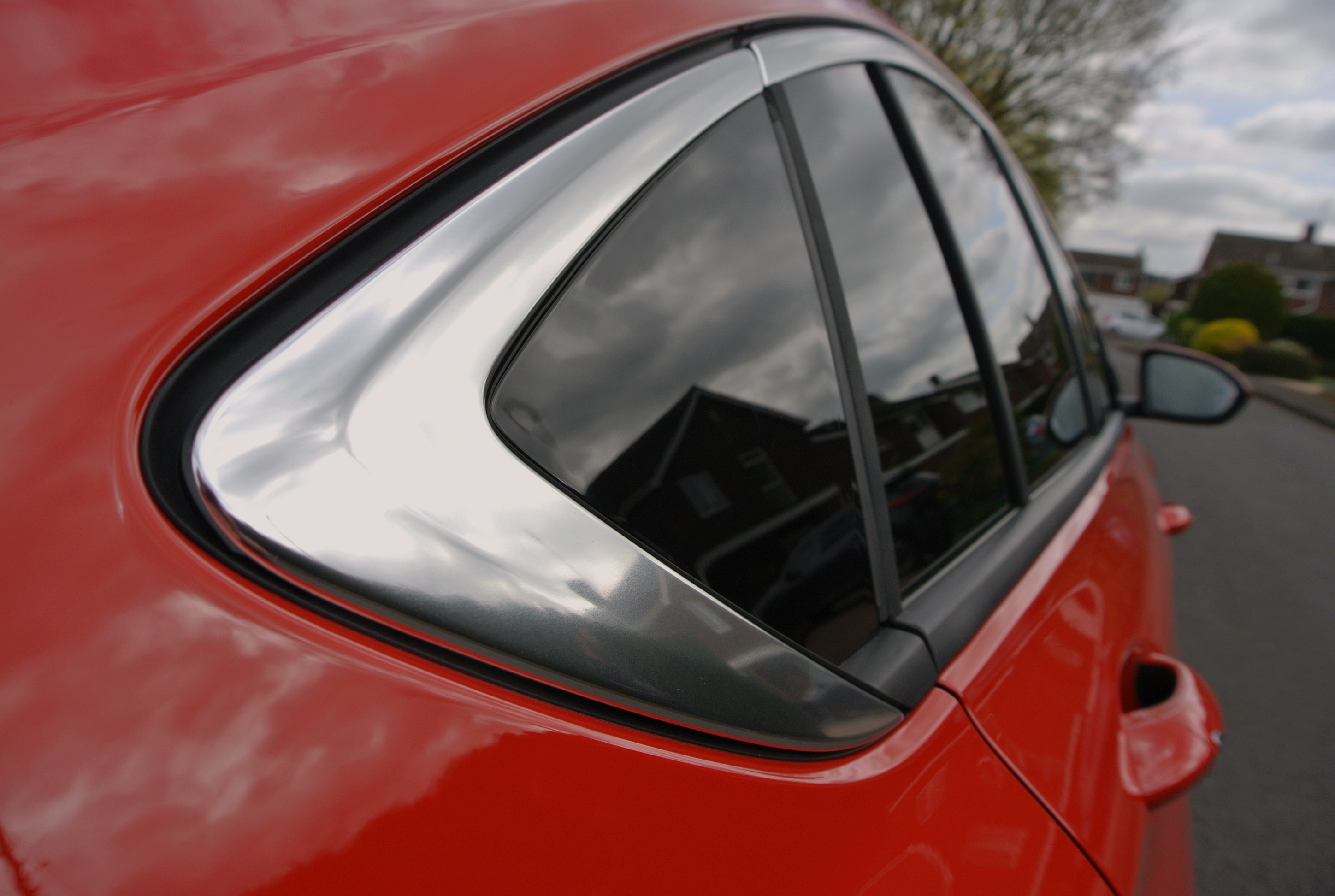 Let's face it, in excess of 90% of all Insignia Grand Sports will find homes in the business community. With that in mind, I guarantee that no company car user will feel short-changed…but neither will his/her fleet manager. Exceptionally well-priced, lighter, sportier, user-friendlier, safer and better connected, the Grand Sport is a giant-killer. Once it starts amassing awards, as it will do assuredly, it will do more than just knock at the door of the premium brands, as I feel strongly that any business user, concerned about the personal costs attached to running a company car, will be more than satisfied with a nominal £6,000-plus saving over an equivalent BMW, Audi, or Merc. If the new Suzuki Swift is going to be the Small Car Of The Year, trust me, when I tell you that the Vauxhall Insignia Grand Sport is going to be The Large Car Of The Year 2017 and that will be the start of its run of success.