It could be said that schizophrenia exists across the motorcar business but Iain Robertson knows how to address the real issues, even though the arrival of the PSA Group at Vauxhall's door may have muddied the waters a little. 
Embedded, or integrated, partnerships are important to the motor industry in a broad sense. Whether it be the sometime Polish carmaker, Polonez, using Peugeot diesel engines in its cars, or Malaysian Proton digging into Mitsubishi's spare parts lockers, these are commercial arrangements that can harbour further-reaching implications.
When Ford Motor Company went on its portfolio building, acquisition trail in the late-1980s, while it provided an umbrella for several, quite diverse automotive brands, when it came to funding a fresh diesel engine line-up, the on-costs of design, development and self production were balanced against the option of buying-in expertise. Gallic PSA Group was on its shortlist.
While I am trying to avoid the use of that much-hackneyed 'marriage-made-in-hell' expression and, to be fair, it was a relationship that did work out favourably for both players, notably with PSA becoming the majority interest-holder at Ford's Dagenham plant in the UK, early teething problems were rife. Although I was provided with innumerable excuses, at the time, from Mazda, Ford, PSA, Volvo, Jaguar and Land Rover, there existed a raft of 'glitches' that stemmed primarily from Ford Group architecture failing to relate with PSA Group electronics' packages.
Sadly, writing, as I was at the time, for almost 150 UK regional newspapers, my demands on car company press fleets, especially those mentioned in the previous paragraph, were substantial. However, after experiencing queue-causing, 'limp-home-mode' motoring, in models from all of them sharing the PSA technology, I can tell you that, regardless of the industry's attempts to save face, I was unable to let go of the bone (of contention).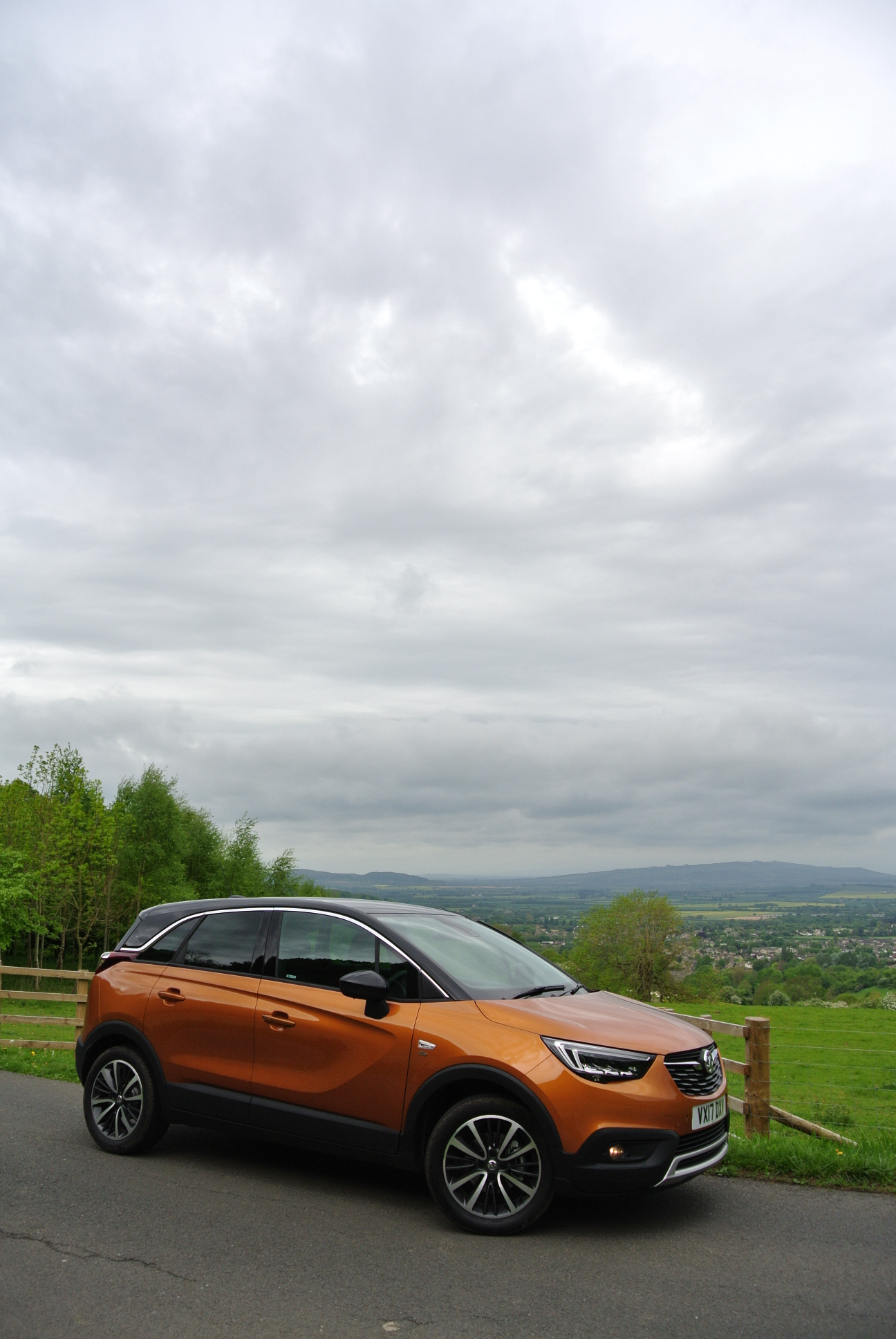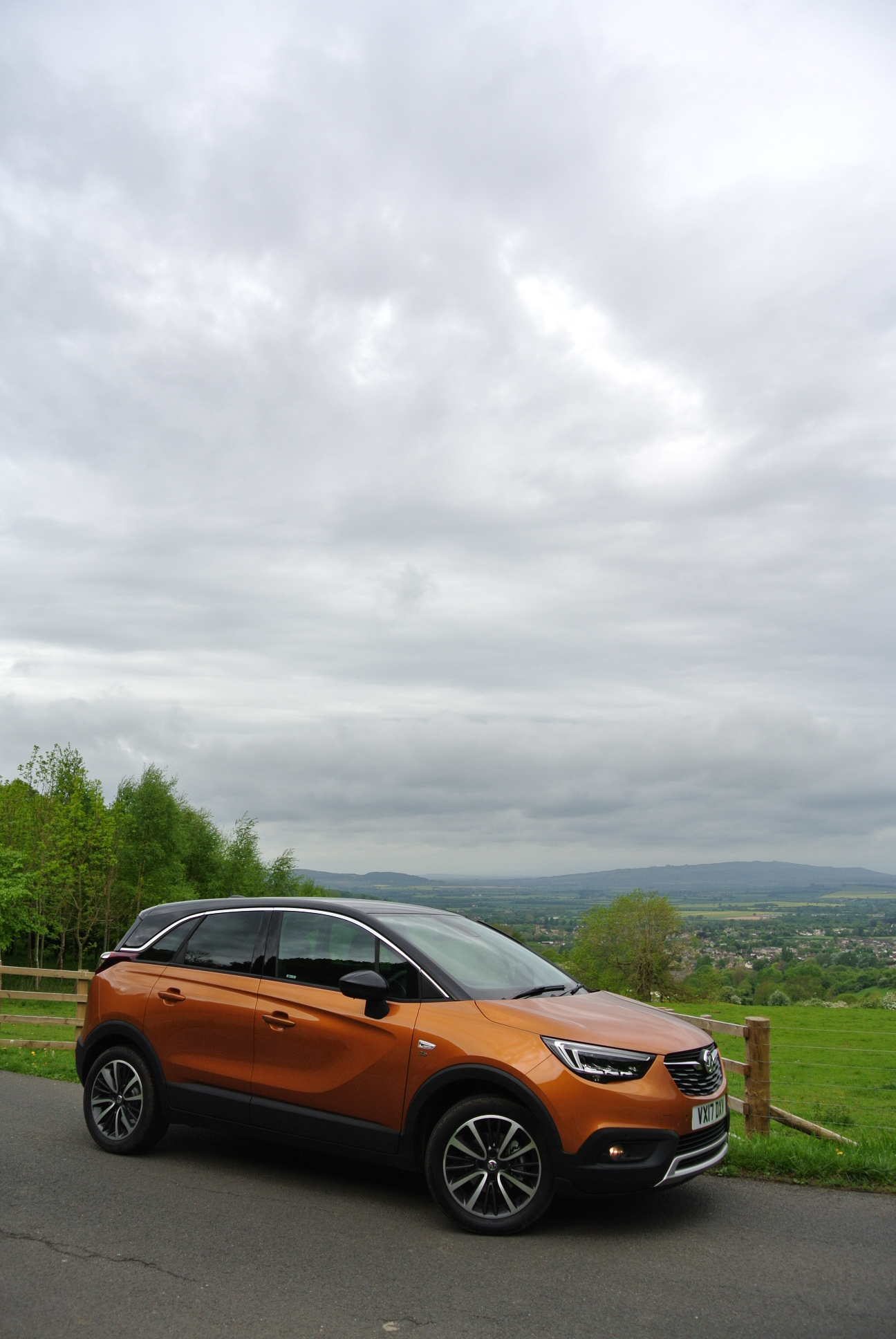 Although the PSA takeover of Vauxhall-Opel is a done deed in almost all respects, my gravest fear was revisited, when I was informed that the all-new Crossland X features all-PSA running gear technology, allied to GM-formulated architecture. I am sure that you might comprehend my fears, even though neither of the two (one petrol; one diesel) models I sampled drove anything less than exquisitely well. You see, Vauxhall has endured just as many recalls and warranty issues with its cars over the past decade as any other brand (although perhaps not quite as many as BMW) but its latest Astra and Insignia Grand Sport models are gamechangers in many ways.
It is worth noting that the company is enjoying a renaissance today like never before in its history. In the first quarter of the year, it registered in excess of 87,000 new cars in the UK, which has taken Mokka X to the No.1 position in its sector (compact 4×4), while the Astra is No.1 in cars retail (No.2 in fleet), the new Grand Sport is already No.1 in the large car segment and the Zafira MPV is No.1 in fleet. PSA has bought into an enviable winner, because none of its products can match this level of success, at least not in the UK market.
The Crossland X consists of a moderately simple range that starts with SE trim (priced from £16,555), moves up to SE Nav (£17,255), with the Tech Line Nav that is popular in the corporate sector (from £16,650), Elite comes next (£17,755) and Elite Nav tops the list (£18,455). In all cases, the equipment levels are impressive and the company's excellent On-Star service comes as standard.
Naturally, space and practicality are the key selling elements and the adjustable height boot floor provides from 410 to 520-litres of boot space, which can be increased by folding forwards the 60:40-split rear seats to a maximum of 1,255-litres, which is not a bad result for a car that is only 4.2m in length. Although sliding rear seats are an option on some versions, none of the pre-production test cars featured them.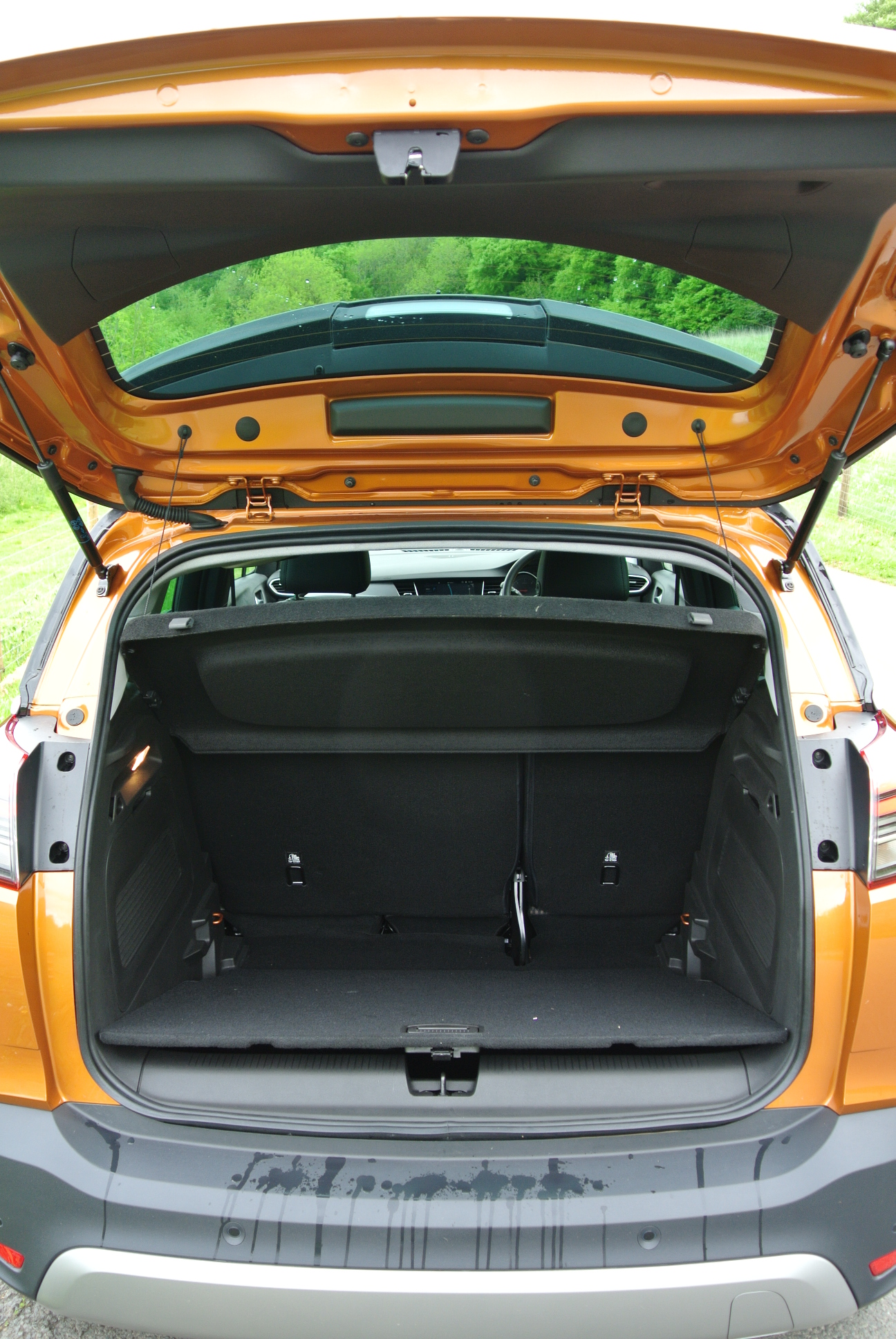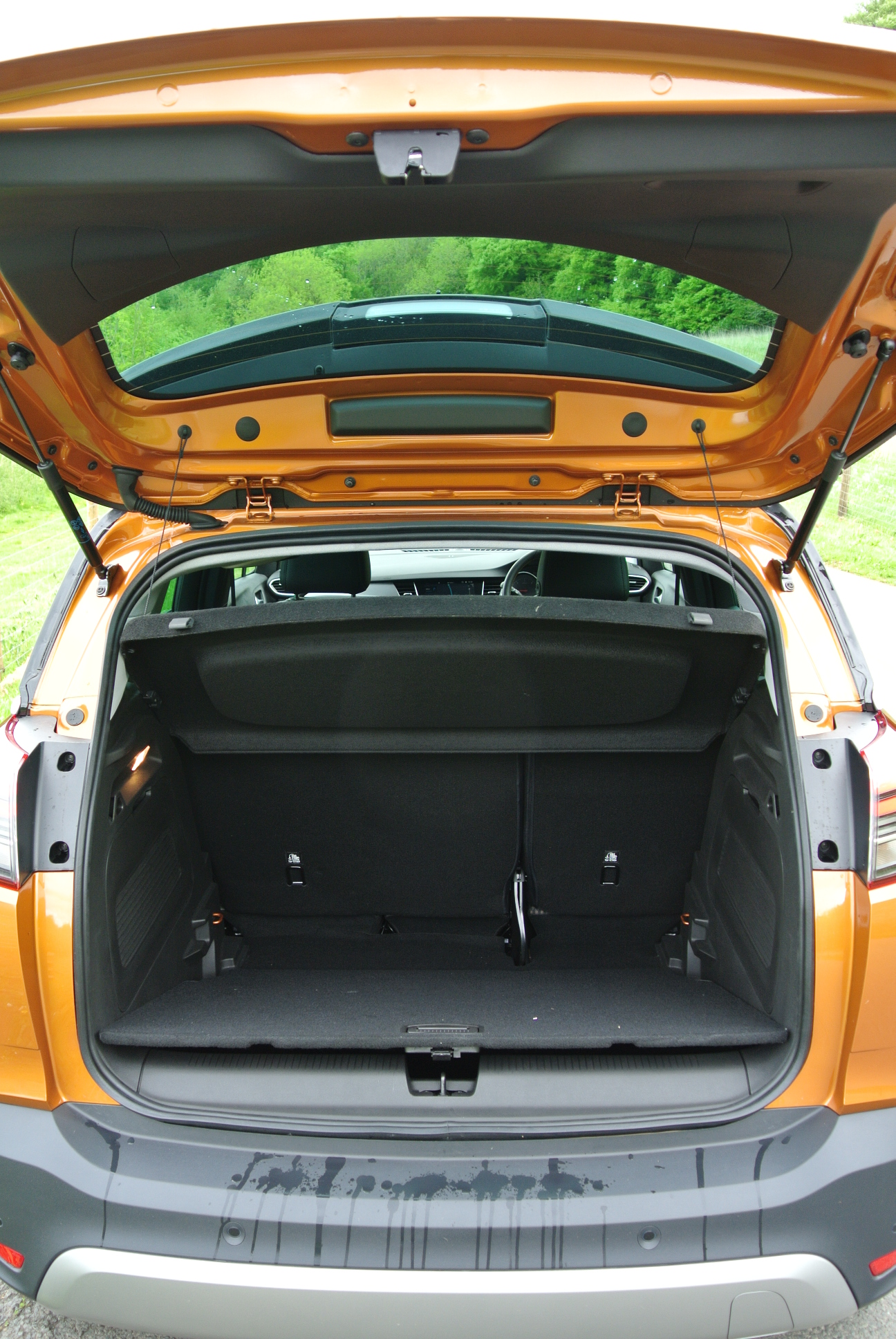 The diesel version I drove was in Elite Nav specification and powered by the highly familiar, Peugeot 117bhp HDi four-cylinder unit that boasts a well-tried history for PSA. It is refined, probably every bit as much as Vauxhall's more recent 'whisper' diesel unit and it is only the 5,000rpm redline on the tachometer that gives away any hint of its diesel character, other than running out of revs, when accelerating hard in the lower gears. It is a useful unit, especially as it benefits from an overboost facility that enables swifter overtaking in higher ratios, although its CO2 rating is a still acceptable 105g/km.
The three-cylinder petrol engine, once again, is PSA's, which, in 127bhp form, is delightfully punchy, if not as long-legged as its diesel variant. Yet, 25mph/1,000rpm in top gear (6th) is certainly more than enough to ensure easy cruising allied to decent fuel returns. As long as the nonsensical situation instigated by some politicians against diesel engineering remains in the public eye, it is inevitable that the petrol derivatives will find some purchase in the market. Its CO2 rating is 116g/km.
I shall return to some of the more hardcore running costs momentarily, because I want to mention the slightly unusual ride quality provided by the Crossland X. On as smooth a road surface as you might experience, albeit rarely, in the UK, the car, which is stoically front-wheel-driven, despite its SUV status, feels lopingly comfortable, quiet and relaxing. However, show it some transverse irregularities in the road surface and the suspension's response is both sudden and quite knobbly. Although the Crossland X does not get unduly upset, on more than one occasion I felt as if one, or more wheels were leaving the tarmac, as though the car was over-damped.
While the steering is responsive enough, it possesses a slightly remote edge, which makes the car feel over-assisted at times. I have to say that I have felt similar responses from the Peugeot 2008, a large proportion of which underpinnings are shared with the Crossland. As to whether potential owners will be bothered by these anomalies, I hope for Vauxhall's sake that they are not but, should they be, there is always the hope that familiarity might build a mild amount of contempt for them.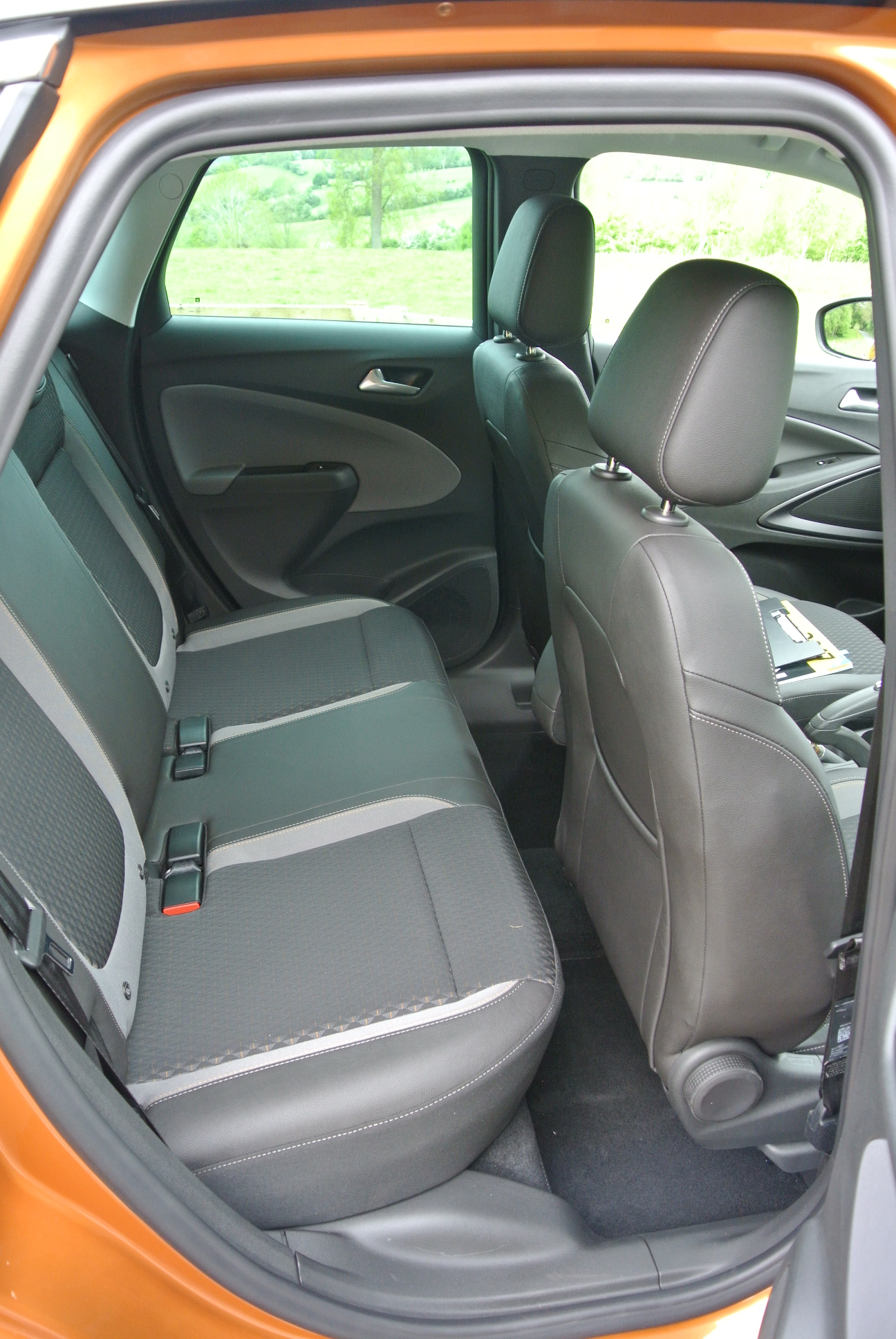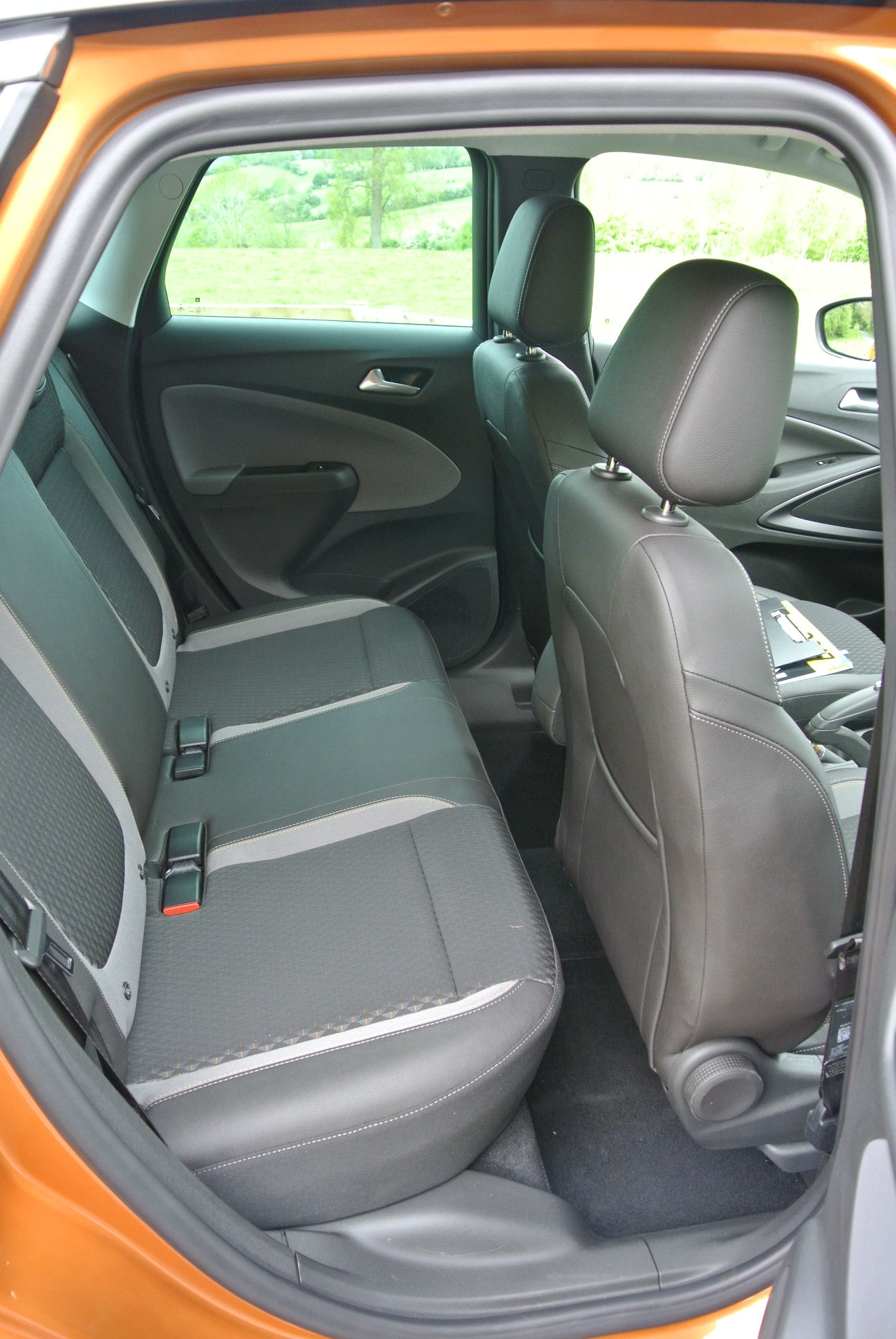 There is certainly space within the cabin of the car. The driver's seat adjusts through an enormous range, as does the steering column, however, drivers and front seat occupants of a broader beam might find that the access point is slightly cramped, even though once ensconced there are unlikely to be any complaints at all. Vauxhall's role in the project was more design-led than core engineering. As a result, the exterior is largely the same as other Vauxhall products, complete with the 'blade' nuance on the car's flanks and the winged Griffin on a typical Vauxhall grille. The same applies to the interior, with Astra-esque elements and Vauxhall-grade switchgear predominating.
Inevitably the diesel is the punchier of the two engines sampled, as you would expect from a unit developing 221lbs ft of torque. While only a two-valves per cylinder unit, it will manage a 0-60mph sprint in a competitive 9.6 seconds, with a top speed of 116mph. Its road fund licence will cost £140, it is said to return up to 70.6mpg (Official Combined) and it is rated at 23% for Benefit-in-Kind taxation in the company car market.
The petrol may lag a bit on the torque front, with a 'mere' 169lbs ft at the driver's disposal but, keep the revs up and it will scorch from 0-60mph in around 8.8 seconds, before topping out at an impressive 128mph. The slightly higher emissions figure than for the diesel means that its first year of road tax is £160 but it is £140 thereafter. Although its Official Combined fuel return is given as 55.4mpg, a figure that any self-respecting eco-motorist should be able to attain, its annual BiK rating is 22%.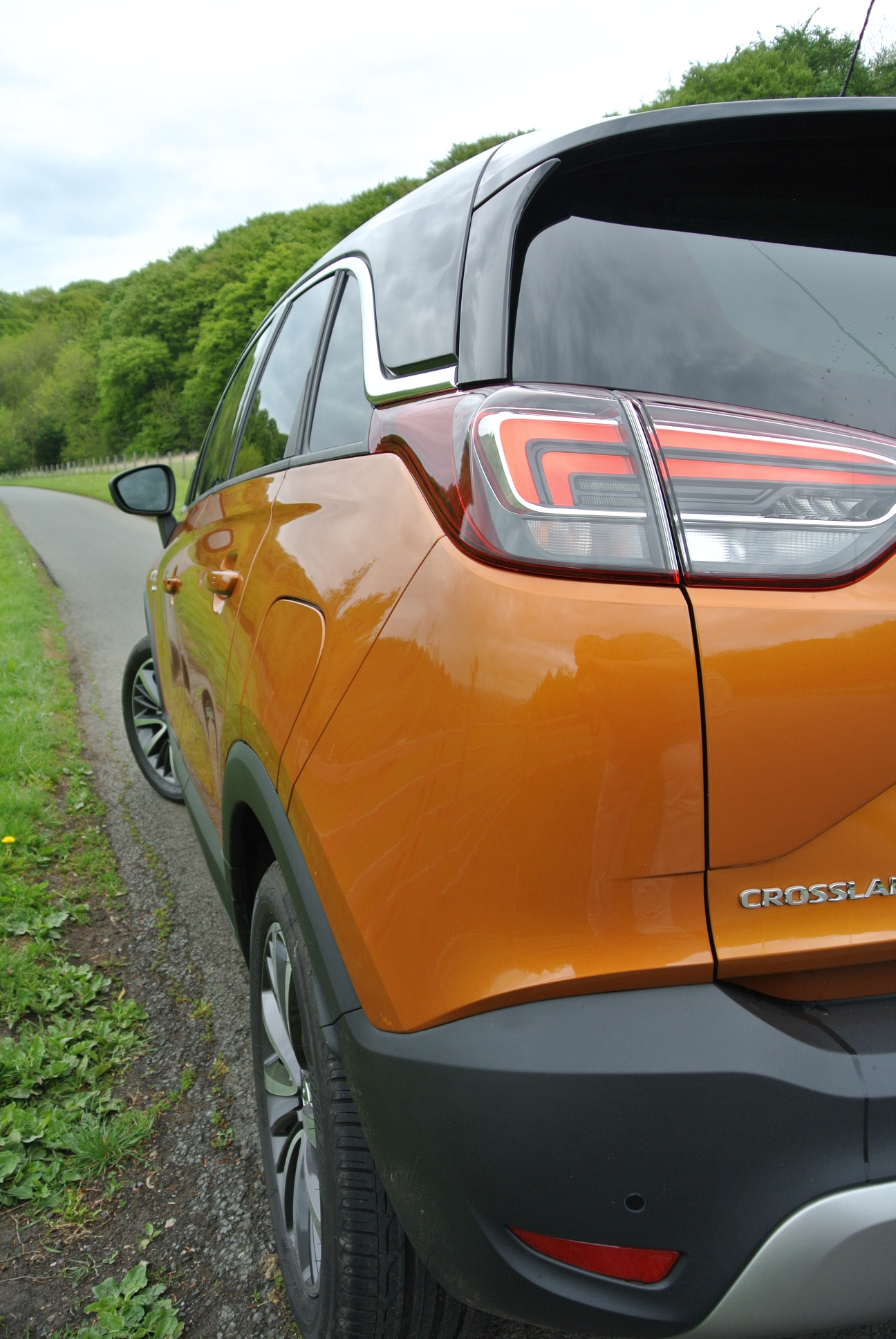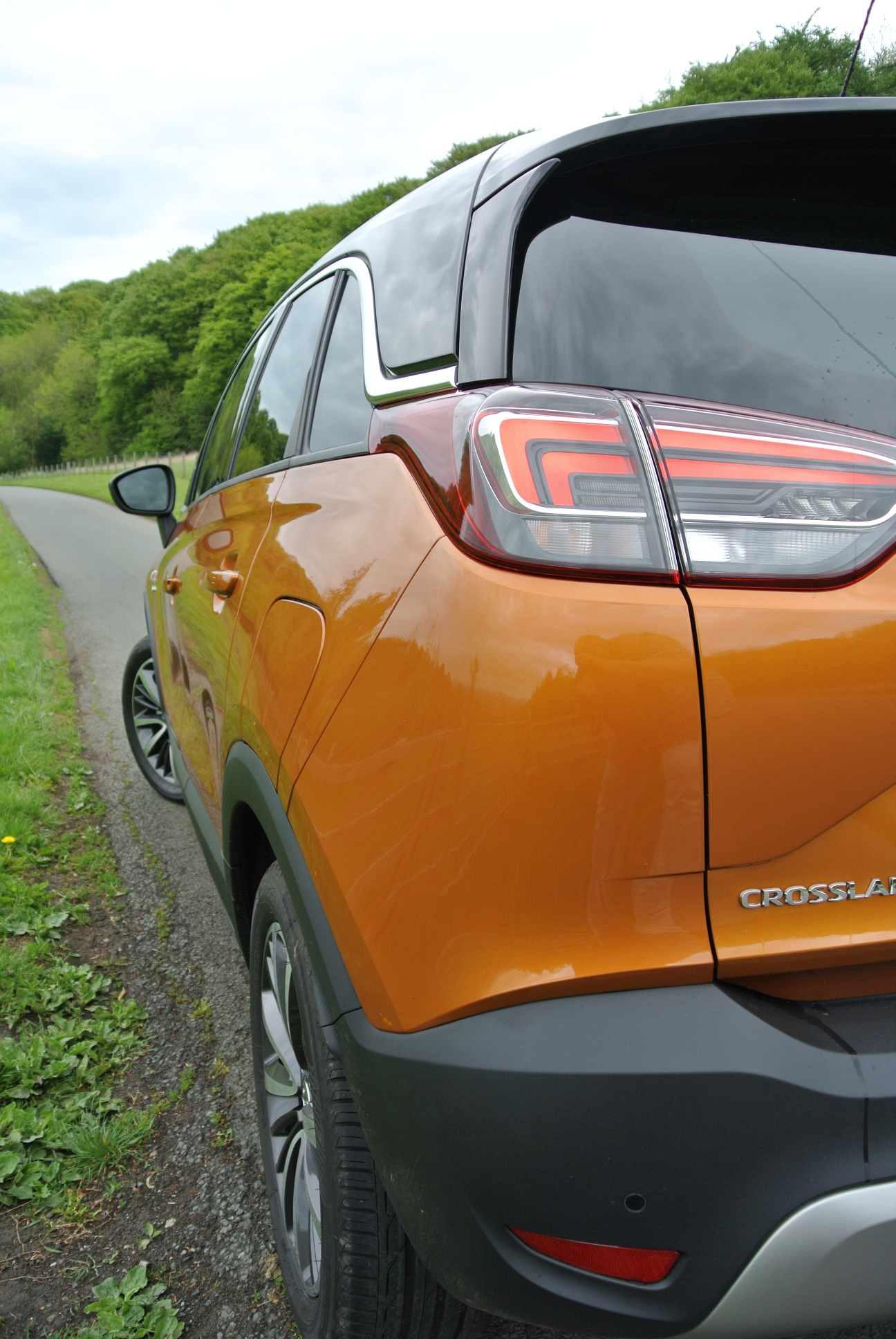 If you are already familiar with the Renault Captur and Peugeot 2008, understanding the Crossland X will not present any problems. Naturally, it can be loaded with all manner of goodies, including a panoramic rear-view camera, park assist and all of the now customary driver assist programmes. At the end of the day, the Crossland is as much MPV as it is intended to be SUV and, as such, it will have tremendous appeal to the family-car sector, with keen pricing enabling it to chisel its way into the company car market. While this model is as much PSA as it is Vauxhall, the future arrival of Grandland X might give this class more definition.