As the nation contemplates gradually believing what they see and read once again, here's a look back at the day's best attempts at an 'April Fool' story.  Would you be fooled by any of them (be honest)? Which one is your favourite?  Did you come across a better one? Let everyone know in the comments section below.
The new Mini Hipster Hatch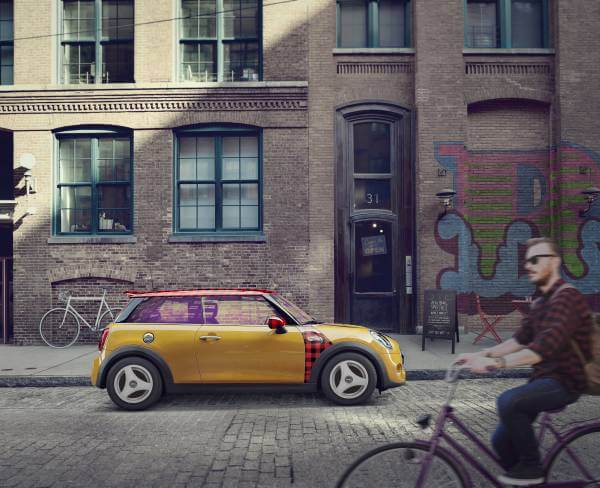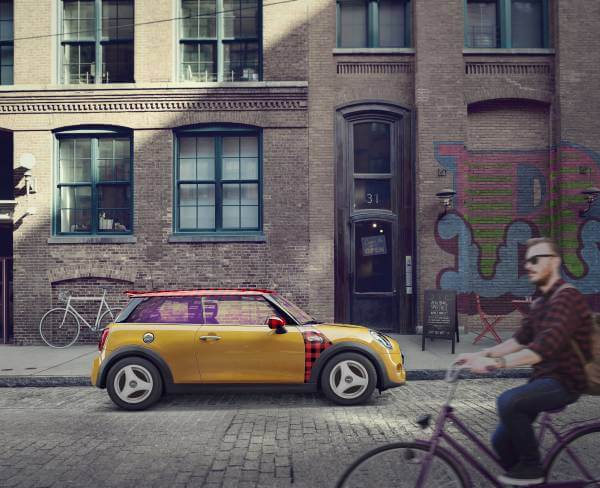 MINI has whipped a fair-trade Peruvian cotton sheet off its latest model this morning in Hoxton, London. Featuring Instagram filtered windows, Twin-deck cassette player and a fixed-gear drivetrain, the new MINI Hipster Hatch launches today.
Avant-garde and upcycled, the MINI Hipster Hatch is effortlessly stylish and the perfect companion for a spot of vintage clothes shopping, or indeed the odd trip to the market for artisan kale.

Motorists no longer have to settle for the natural colour of their surroundings (#nofilter), thanks to the exclusive and fully adjustable Instagram filter on all exterior window glass. Live life in LO-FI. Or Clarendon. Or Crema. In fact, occupants can choose from 12 pre-loaded Instagram window filters and turn any journey into a nostalgic memory at the touch of a button.
The new MINI Hipster Hatch has just one forward gear with a maximum speed of 25 mph. Taking inspiration from the 'Fixie' pedal bike, four of the forward gears have been removed to give the driver a greater feeling of control when popping out for a superfood smoothie.
The stonewash denim upholstery means the four seater MINI Hipster Hatch is a match for even the tightest pair of jeans, allowing the driver and passengers to coordinate their outfits accordingly.
Inside, a twin-deck cassette player harks back to when it was all about the music, allowing occupants to sidestep the mainstream with their own mixtapes. On the outside, MINI Hipster Hatch boasts alloy wheels carefully upcycled by hand from previous alloy wheels.
"The MINI Hipster Hatch is like no other we've built before" said Ivana Newcarr, senior external product launch experience curator at MINI UK. "Inspired by the kind of innovative thinking only found when you ignore the script and ask what those who refuse to be categorised want from a car – features like fixed gear drive, twin-deck cassette player, upcycled details and Instagram filtered windows to name but a few."
A limited number of MINI Hipster Hatch will be available, so if you've got FOMO*, head to www.mini.co.uk/hipsterhatch today to find out more.
MG Launches latest concept car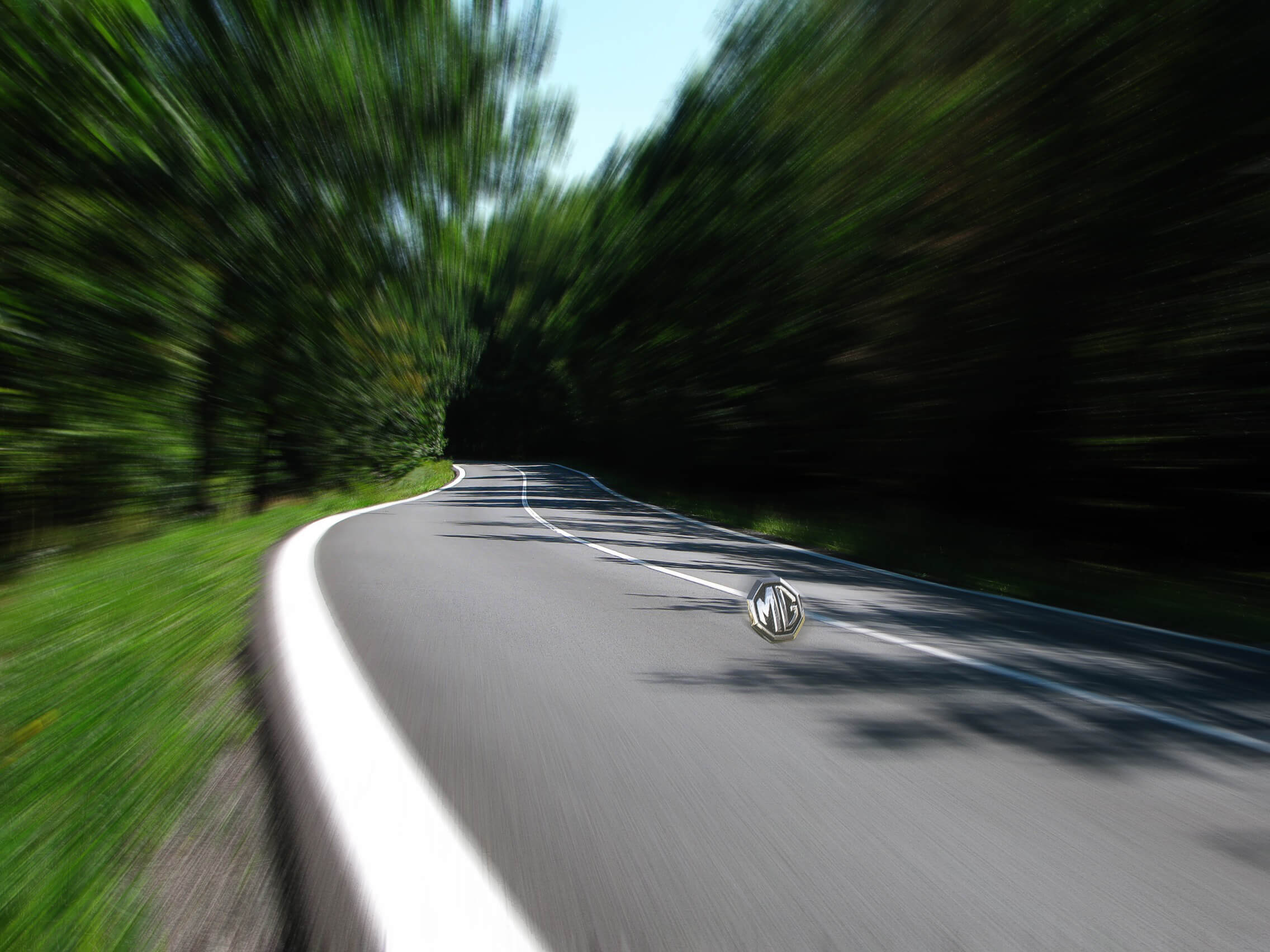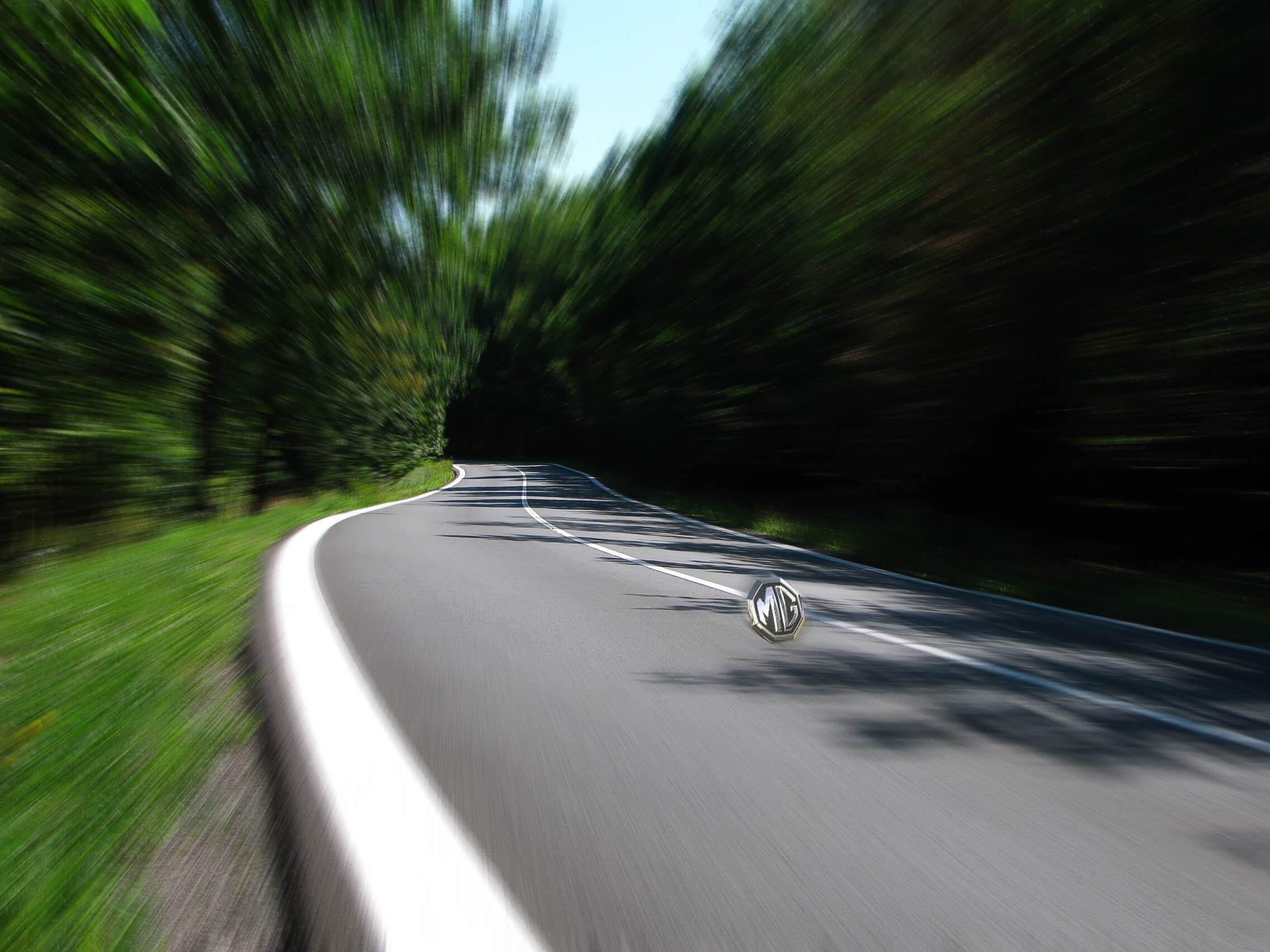 MG Motor has today launched its latest concept car highlighting the innovation and technological excellence the company is famous for.
Engineers and designers based at Longbridge have manufactured the world's first invisible car. MG has brought in renowned experts in this field to assist with producing such an advanced model, as this is a first not only for the Birmingham-based manufacturer but for the world.
Matthew Cheyne, Head of Sales and Marketing for MG, said: "We were really honoured to have Professor C.Thrue and Chief Designer Avril F'ouil working with us on this new project. The site at Longbridge has been buzzing with excitement and people are really enthusiastic about working on something so advanced.
"At first we had some trouble with the cars, as people kept walking into them or we'd misplace them on the site. As soon as we placed the iconic MG badge on the front of them, using non-invisible materials, we were able to find them much more easily.
"At first we couldn't see the point in doing something like this and we know that some people won't think the car is much to look at, but we are proud of creating something so advanced.
"It definitely makes parking in busy cities easier, as traffic wardens can't see the car to put a ticket on!"
For more information, visit mg.co.uk.
Honda introduce Emoji License plates in the UK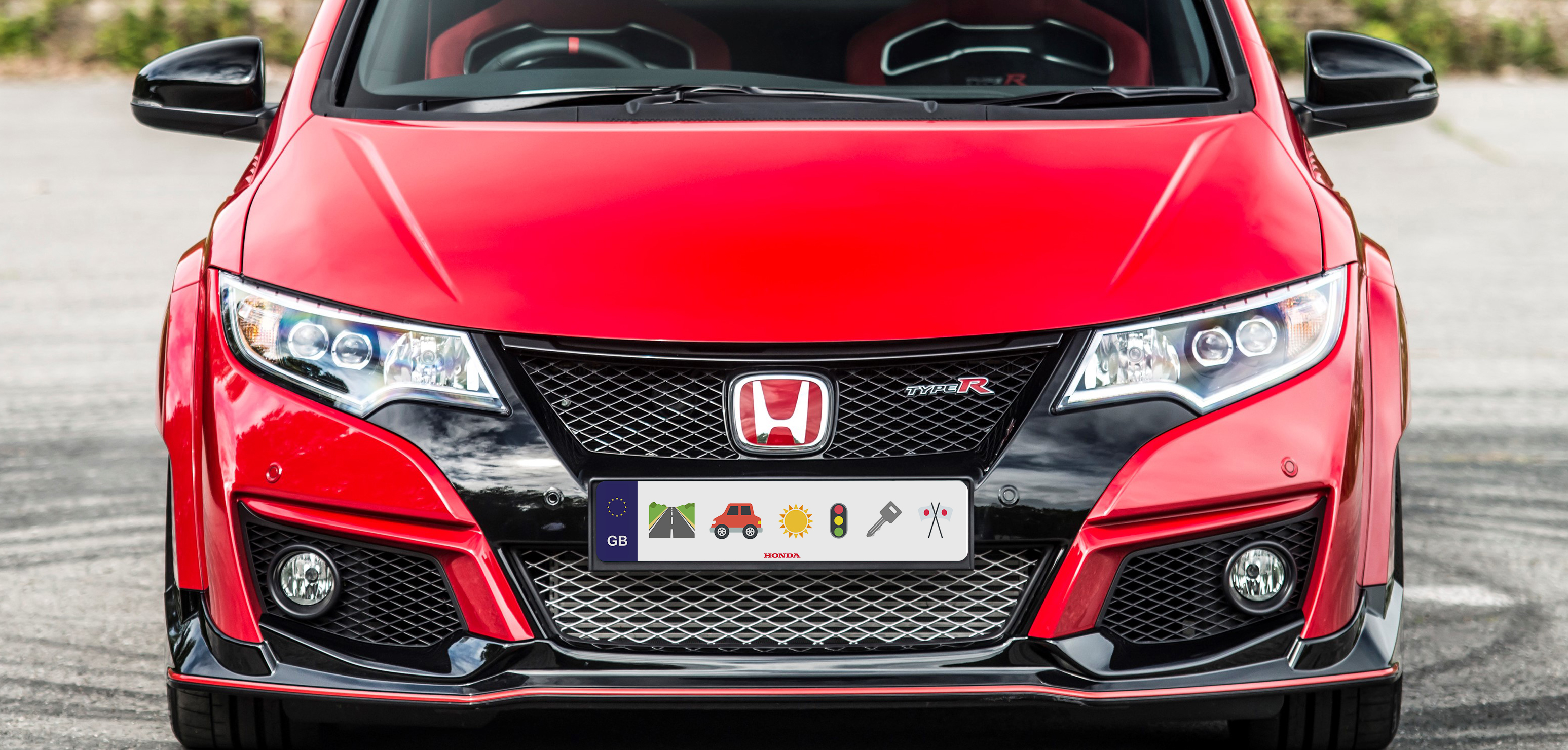 Honda today unveiled plans to introduce emoji registration plates for car buyers in the UK, releasing images of the world's first official emoji number plate on its race car for the road, the Honda Civic Type R.
Honda's plans for emoji registration plates are in response to demand from younger car buyers across the UK, and initial talks are planned with the Driver & Vehicle Licensing Agency in an endeavour to exclusively launch the new plates in early 2017.
In research conducted with UK consumers earlier this year, 96% of respondents aged under 30 indicated a preference for emoji plates over the traditional car license plate. 97% of those questioned admit they now use emoji faces as their main method of expressing an emotion or idea in texts and instant messages.
Honda announced its pioneering plan with the release of an emoji plate including images of the Hinomaru "circle of the sun" Japanese flag, symbolic of its roots as a Japanese automobile manufacturer, the red car and those first car keys.
Shigastu Baka, First Officer Of Licences at Honda UK, says:
"We are really excited to offer our customers a fun, quirky way to customise their car, which importantly, is reflective of their personality and lifestyle. At Honda, we believe in innovation – and this concept is sure to be well-received by younger consumers for whom emojis are such a popular way of communicating."
Hyundai is showcasing the future of in-car entertainment, with a brand new VRES (Virtual Reality Entertainment System) available on the Tucson for a very limited time
Building on Hyundai's current heads-up display technology, VRES takes things a step further with an augmented reality windscreen and electrochromic glass in the rear windows and panoramic roof. While drivers get accurate sat-nav instructions and important information, passengers can be entertained and educated by VRES.
VRES is fully customizable, allowing users to download bespoke programs from Hyundai's new app store, App: Real Feels. Once downloaded through the onboard data connection, passengers can access the apps through the touch-sensitive windows, turning them in to fully-functioning interactive screens.
Send your children on a time-travelling adventure with the dinosaurs in 'Tyrannosaurus ix' or take them on an educational journey through space to the genesis of our universe.
Tu Morrow, Head of Hyundai's Future Technology Division, said: "With VRES we're really changing the way people will feel about car journeys. With educational apps and entertainment at your fingertips you'll never hear your passengers complain about a long journey again. Our 'I Spy' app is particularly good."
The Hyundai VRES is available to order on the new Tucson for Friday, April 1st only. You can watch a video of the new technology in action here: www.facebook.com/hyundaiuk
Vauxhall's Adam C heralds new era of zero running costs and emissions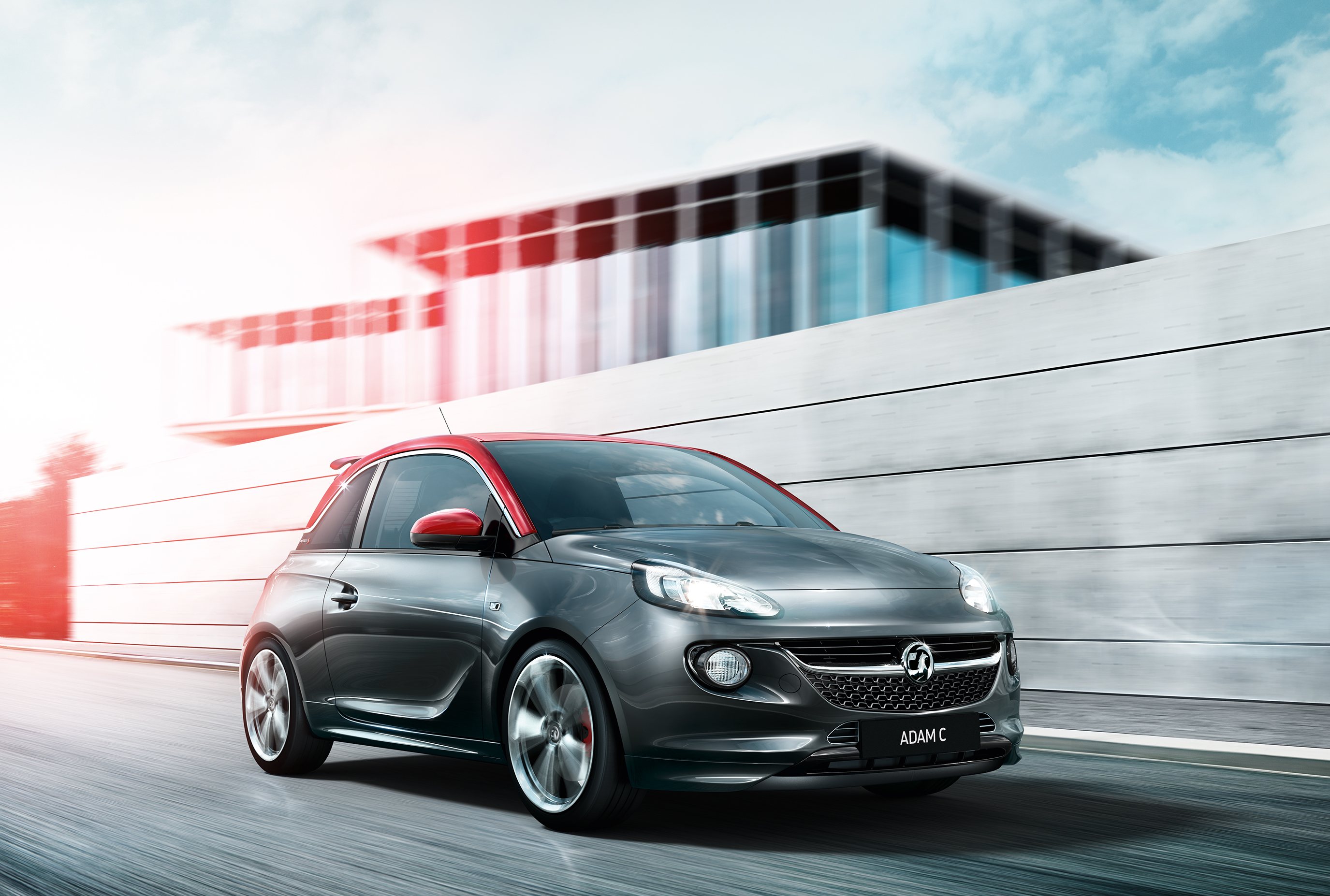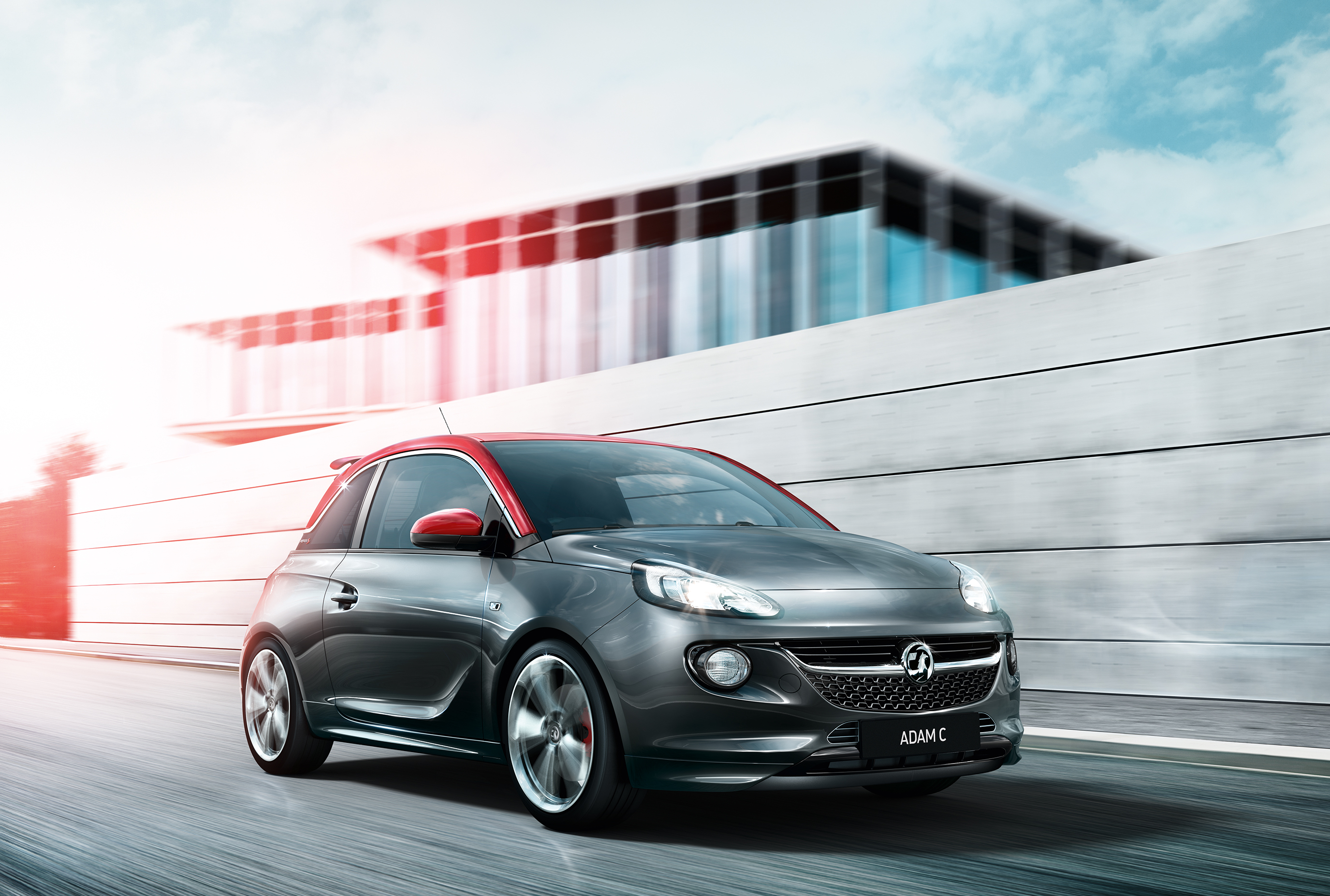 After a significant investment and several years of highly secretive research and development, Vauxhall today releases first pictures of the ADAM C, the world's first full-size production kinetic car.
The ADAM C is powered by a state-of-the-art kinetic mechanism that's not too dissimilar to those found in children's clockwork toys (the 'C' stands for clockwork).
Although on the surface it has the same flair and sleek styling as its more conventional counterpart, inside Vauxhall has ditched the engine, fuel tank and battery and replaced them with simple, yet innovative wind-up technology that propels the vehicle.
The result? Zero running costs and no damage to the environment. All without compromising performance.
15 minutes wind-up fully powers ADAM C 
It's as simple as just winding it up. All you need is manpower. Just fifteen minutes fully powers the vehicle and connects everything from the acceleration to six-speaker sound system.
And because the new model achieves an operating range of up to 125 miles on one full wind-up, it's as perfect for city driving, as it is for longer journeys.
In terms of efficiency and sustainability it's a no brainer.
What's more, when you run out of juice, you won't need to waste time looking for somewhere to refuel. Simply jump out and wind the car up. Wherever you are. 
Winding provides cardio and strength workout
Better still, for the health and fitness fans among us, winding the clockwork mechanism burns serious calories. The rotating motion offers an incredible cardio and strength workout. By exercising your chest, shoulders, arms and core muscles, a 65kg person can expect to burn over 400 calories in just 15 minutes of winding.
When the fifteen minutes are up, a buzzer sounds and a voice announces: "End of wind-up!"
"This game-changing technology stands to revolutionise the way we drive," said Mick Cannical, Vauxhall's Chief Kinetics Engineer.
"We've paved the way towards a future of wind-ups. Improving the customer experience is a priority to us and given that the average Brit drives less than 35 miles every day, we estimate the model will appeal to over two-thirds of the population. We expect the growth to be exponential."
"Escalating fuel costs are no laughing matter," said Anna Logg, who heads up the UK Government task force to help industry develop new and environmentally friendly transport solutions. "As such, we're throwing our full weight behind the wind-up and will be considering subsidies and tax breaks for early adopters."
Royal Caribbean reveals plans for world's first Cruise Spaceship
Royal Caribbean International is delighted to announce it is boldly going where no cruise company has gone before by offering the world's first cruise experience to space; with the first voyage of its state-of-the-art spaceship, Orbiter of the Galaxies today confirmed for 2030.
Construction of the extraordinary space and cruise ship hybrid is underway and Royal Caribbean has unveiled the first images of this cosmic experience to the public. Taking the most loved features of the current Royal Caribbean fleet and giving them a space age twist, Orbiter of the Galaxies is set to deliver a (literally) out of this world holiday experience.
The cosmic features budding astronauts can expect onboard include 270° panoramic space views through Two70°'s multi-deck, floor-to-ceiling glass walls and a gravity defying iFly® space walking simulator experience allowing guests to soar through space for the ultimate thrill seeker experience. In addition, Royal Caribbean will be adapting its stage shows for Zero G and microgravity conditions, and creating food and drink menus designed to suit space climates.
UK & Ireland MD of Royal Caribbean, Stuart Leven said;
"We are always looking for new ways to deliver the extraordinary and what could be more spectacular than cruising through space – just imagine the holiday pictures! Orbiter of the Galaxies will be the jewel in our ground breaking fleet and we can't wait for take-off."
Royal Caribbean has partnered with the National Space Centre to develop a cutting edge training programme for staff manning the spaceship on its inaugural voyage. This will ensure guests embarking on this final frontier holiday get the gold standard service Royal Caribbean strives to deliver on all of its ships be they sea or space based.
Dr Tamela Maciel, Space Communications Manager from the National Space Centre commented;
"It's been a busy time here at the National Space Centre, working with the new build and innovation team on all aspects of space travel – from the physical demands of working in microgravity, all the way through to teaching world class chefs how to prepare tasty food in space. We're delighted to get this amazing project off the ground and prepare for the maiden journey of Orbiter of the Galaxies."
Details of launch location and itineraries will be confirmed in due course. For information on Orbiter of the Galaxies visit www.royalcaribbean.co.uk/orbiter-of-the-galaxies/ and join the conversation online #OrbiteroftheGalaxies.
The Organic Protein Company Ltd announces pure human breast milk protein powder
A new protein source for adults and children alike, made from pasteurised human breast milk
* Offers a safe alternative to the risky online trade in unpasteurised human breast milk, with higher protein to boot
* High in protein, calcium, vitamins, minerals and immunoglobulins
* Dairy free and gluten free.
* From milk produced by carefully vetted mothers following a primarily organic diet
* We can all now enjoy the uniquely beneficial nutrients traditionally only available for consumption by infants
* Hypoallergenic
April 1st 2016. Brighton, UK. The Organic Protein Company Ltd – founded in 2014 to market and sell organic whey protein powder – launches a new and exciting protein powder today, April 1st 2016, that's "packed with all the goodness that organic, free range human breast milk can bring," says founder and managing director Dan Whitehead.
The "Fed-By-Breast" product is the brainchild of Dan, who himself was breastfed by his mum until the age of 10 months. He says "Human breast milk is the one substance in nature that is made specifically for human consumption. We've taken that and made it even better by gently filtering out modern day impurities and naturally occurring sugars and fats, giving us a clean, highly bioavailable protein source."
Dan adds, "The demand for human breast milk has been growing steadily over the last couple of years but I believe the market has been hampered by the associated risks of catching any number of diseases. We've eliminated these risks by offering a pasteurised alternative. At £100 for 400g, or 20 servings, it is quite possibly the most expensive protein powder on the market, but when you compare this to the prices being asked for the fresh stuff it actually offers excellent value.
"The market price for fresh or chilled breast milk is around £50 per pint. With our product the buyer will be getting the equivalent of 40 pints per 400g pack, which is excellent value, especially given this is the absolute gold standard in the world of protein supplements. We expect the first batch to sell out in hours."
He adds, "Uniquely, we will pay mums an undisclosed high fee for their liquid milk, which will then be heated to 70C for 15 seconds to destroy any potentially harmful bacteria, after which it is filtered to remove impurities, fats and sugars. This results in a higher protein content, too."
Apart from being high in protein, dairy and gluten-free, "Fed-By-Breast" will be very low in transfats, zero in dangerous bacteria and viruses and high in calcium, natural vitamins, minerals and immunoglobulins. "All this results in numerous immune, recovery, nutritional and muscle-building benefits," affirms Dan.
He emphasises, "The milk is taken from carefully vetted mums – who are on a primarily organic diet and free to roam outside the home – using a unique human milk extraction process."
"Fed-By-Breast" will be sold online initially but Dan hopes to attract interest from High St retailers and independent health stores keen to attract a new kind of keep-fit and keep-strong clientele. "For those who desire the highest quality protein along with the uniquely beneficial nutrients we used to only enjoy during the first year of our lives, only our world-first 'Fed-By-Breast' can deliver that."
Dan's popular, mainline organic whey protein product is available at organicproteincompany.com
Advisory note. "No babies, husbands, partners or boyfriends/other will be harmed by the existence of 'Fed-By-Breast' because all milk, which is humanely extracted, will be verified by the mums to be surplus to all in-home and other requirements."