From an industry full of confusing resources, reports Iain Robertson, the luxury arm of Nissan adopts Mercedes-Benz running gear to result in a delightful grand touring coupe with obvious premium values but few true rivals.
It is the Americans that call two-plus-two and convertible grand tourers 'personal', mainly due to the more intimate relationship that the driver has with his passengers and the dynamics of the particular make and model of motorcar. It was a marketing niche that Ford Motor Company recognised only too well, not least when it launched the European Capri model on an unsuspecting new car market in 1969.
The close-coupled seating arrangement allied to a long bonnet and bob-tail were guaranteed to grab attention, even though the underpinnings of the mildly exotic car lay firmly in the Ford Anglia camp. The idea of having a halo model powered by the Essex 3.0-litre V6 of the day, later changed to the Cologne 2.8-litre fuel-injected alternative, was a master-stroke supported by a plethora of lesser variants, some of which were as meagre as 1.3-litres capacity, although the 1.6 and 2.0-litre models curried favour with a growing company car sector.
However, it was the make-your-choice trim list that popularised the Capri, starting with L, then XL, GXL and Ghia, with later S versions enhancing the sportier experience. Of course, nowadays, in a market predominated by SUVs of various denominations, there is no need for such an extensive offering and one core model, with a few options, seems to suffice. However, creating such a concentrated focus also demands that the marketable model needs to be somewhat more specialised in its approach. As a result, the sporting coupe is now a high-interest, limited-uptake model that almost justifies its steeper asking price, with its more bespoke feel.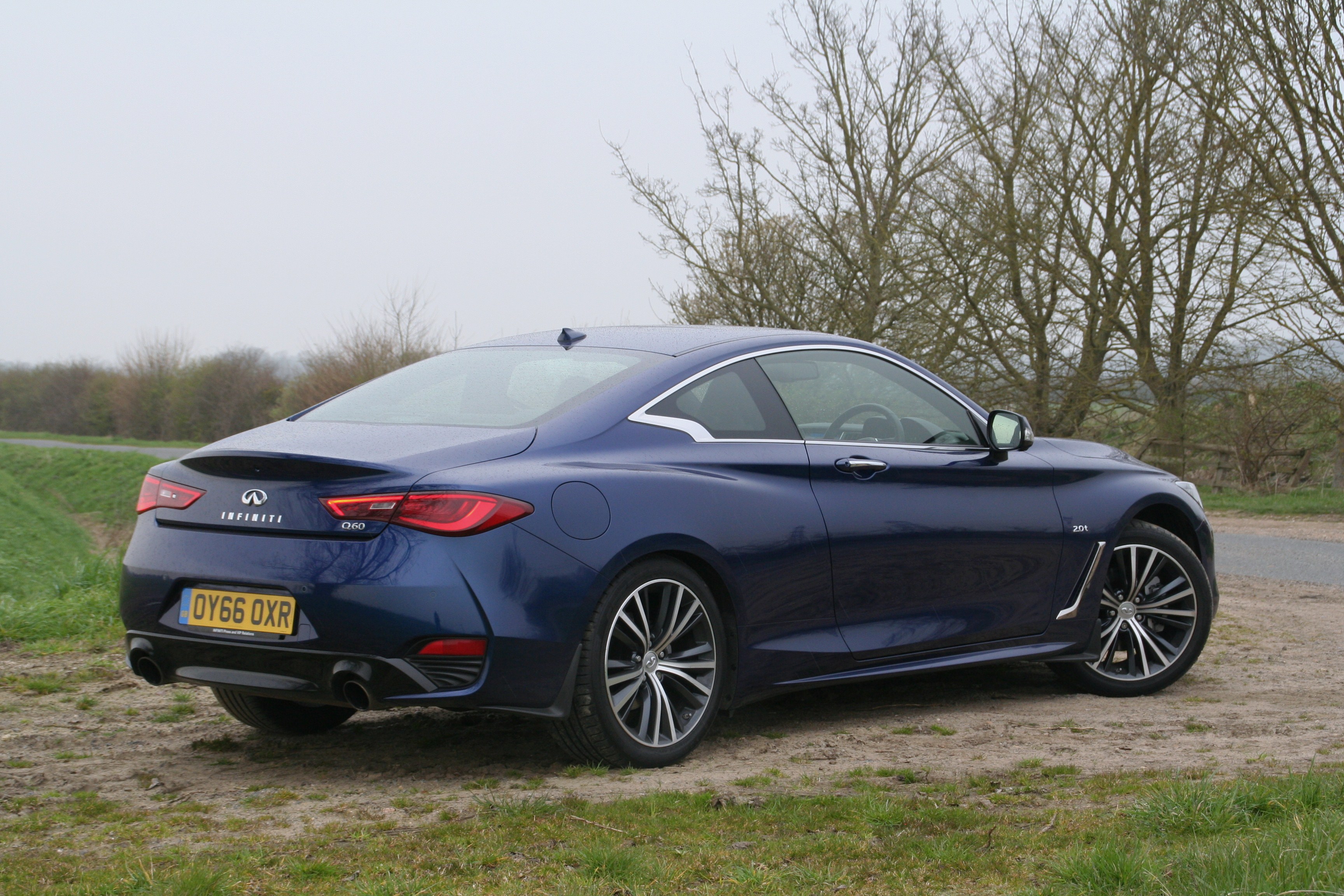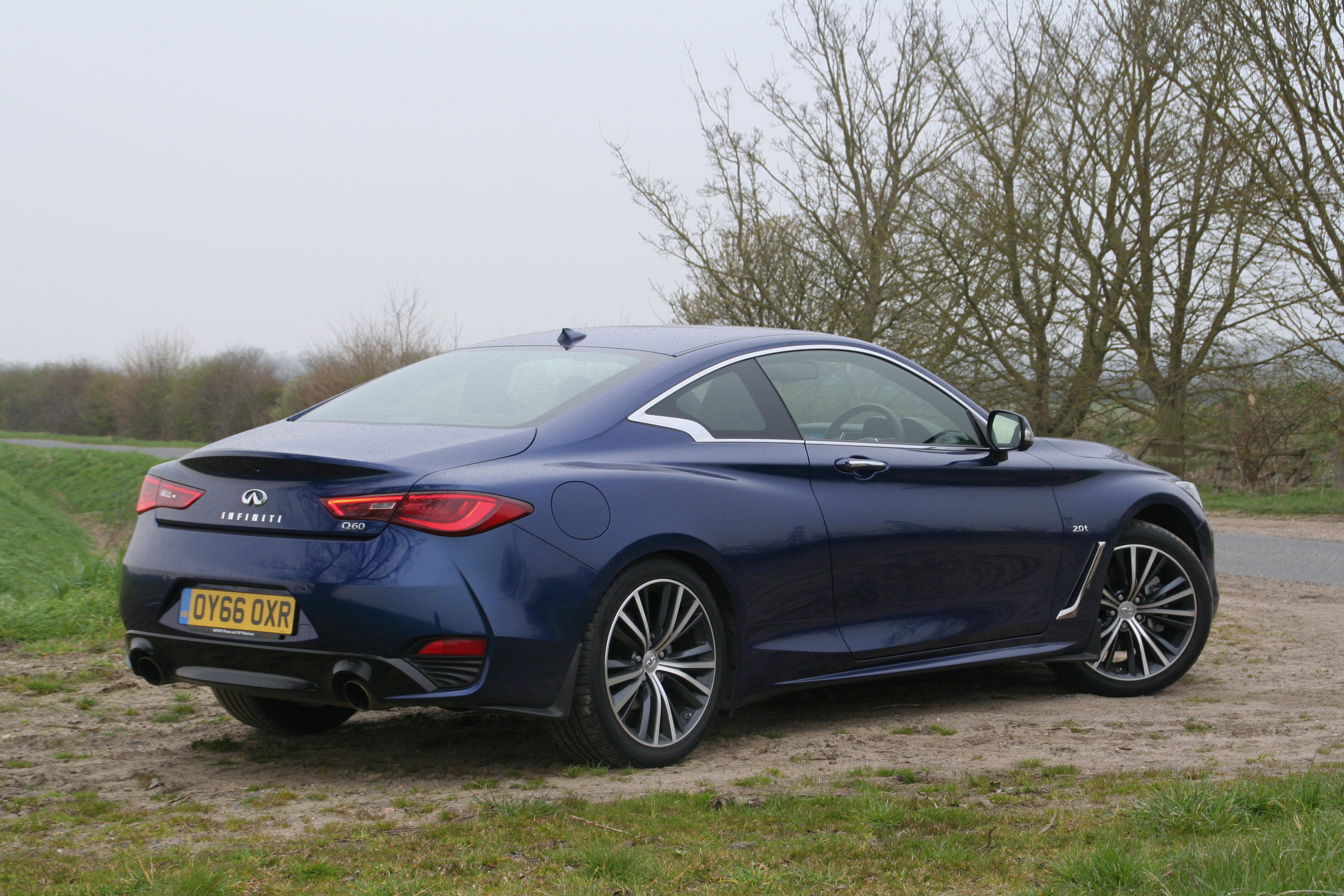 Therefore, the Infiniti Q60 is available in 2.0t (four), or 3.0-litre (V6) forms, in Premium and Premium Tech (the test car) specifications for the former, or the punchier Q60S in Sport and Sport Tech forms. In engineering terms, the V6 unit is the usual Renault-Nissan power unit and there is an even more potent 400bhp version due soon. The 2.0-litre, on the other hand, is all Mercedes-Benz, complete with 7-speed automatic transmission and rear-wheel-drive, a technological arrangement that stems from the sometime partnership deal between the two firms.
While not exactly delivering blistering on-road performance, it is a true gem of an engine and it feels utterly unburstable, as if hewn from the solid. Yet, it is fairly conventional, delivering a modest 208bhp accompanied by a chunky 258lbs ft of torque, which weighs in from as little as 1,250rpm. Allied to a deliciously quick-reacting automatic 'box and the package is the consummate grand touring combination, whether cruising main roads, or deviating to the back-doubles.
The exhaust emits a moderate 156g/km of CO2 (taxed at £500 in year one; £140 annually thereafter), although business-users will need to take care when ticking the options boxes. The list price of this car is £37,690, however factoring in £880 for the electric sunroof, £660 for the Iridium Blue paintwork and £800 for the Steering Pack whisks the price tag to £40,030, which incurs a £40k+ taxation penalty of £310. Its quoted Official Combined fuel return is 41.5mpg, a figure that I exceeded on my 50-miles frugality test route to 42.8mpg, although most drivers will see around 37mpg in a regular mix of driving conditions, which is quite respectable for a performance car that tips the scales at 1,756kgs. The Q60 ain't no featherweight!
The bald on-paper statistics do not do justice to the Q60's actual performance, although its top speed is given as 146mph and it can despatch the 0-60mph benchmark acceleration in 7.0 seconds, which is hot hatch territory. However, with its first-class level of cabin refinement, allied to unerringly superb comfort, dealing with the traffic-lights GP is going to be a country-mile removed from most owners' minds. Overtaking is effortless, while uphill verve is supported by that trough of pulling potency. While numbers' freaks might desire more power, realists will fall for the Infiniti's relaxing gait and benefit accordingly.
Of course, rear-wheel-drive is a rarity these days and it is worth noting that the 3.0-litre version boasts AWD. Yet, apart from the delightful weight at the steering wheel and no apparent desire for the car to veer into either under-, or over-steer, whether or not the traction and stability control are disabled, its handling bias is both neutral and faithful to driver input. Having been brought up on a diet of rear-driven cars, I can tell you that the Q60's balance is impeccable and, even if it were not the case, there is enough advanced 'electrickery' to ensure that nothing untoward will ever afflict the driver, of any age, sex, or experience. However, there is enough grunt to engage with the car and indulge in readily controlled power-slides, if you really want to (on rain-soaked surfaces, because the mechanical grip, in the dry, is limpet-like).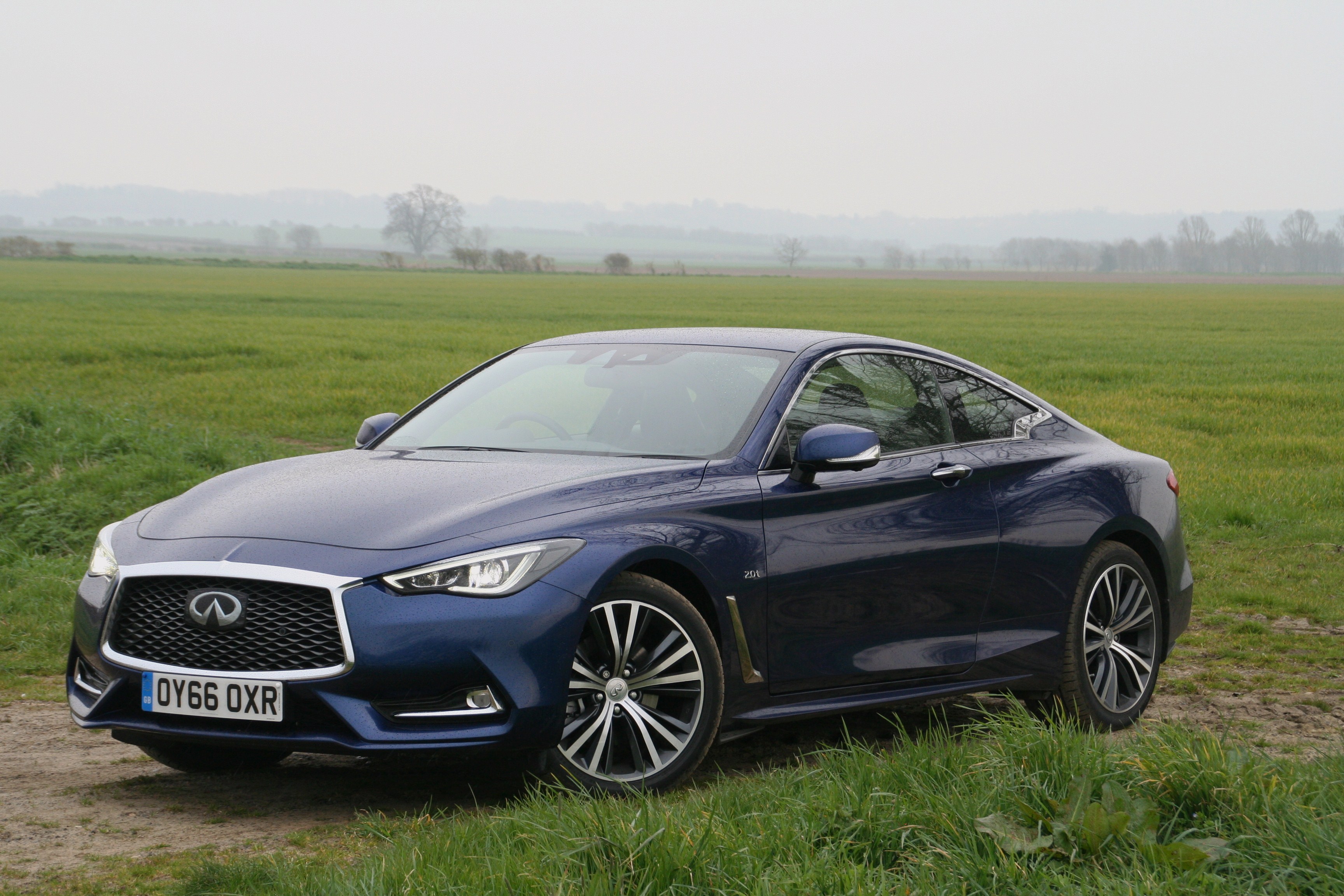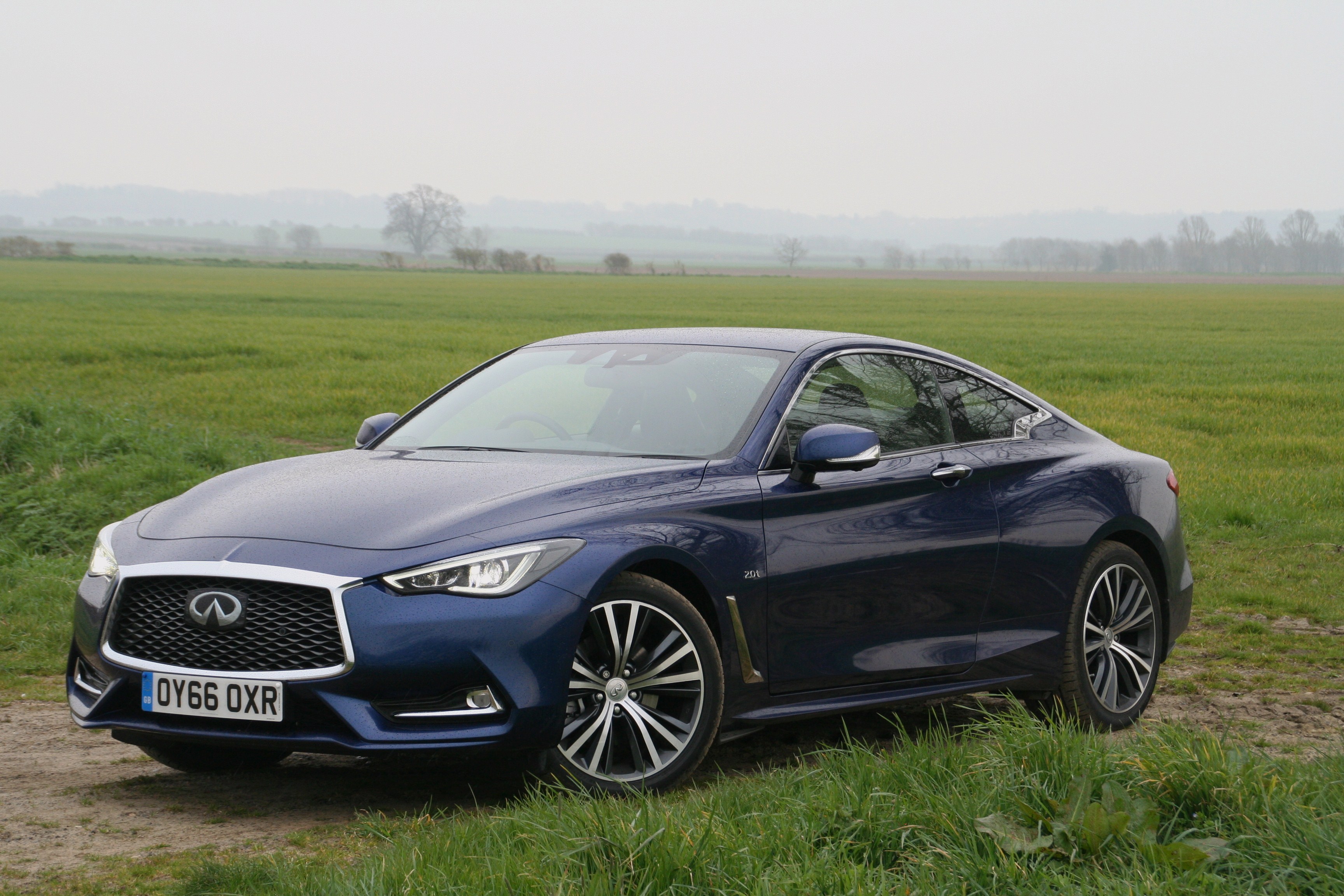 Infiniti has a brand status 'thing' to live up to. It might be little more than a costlier Datsun but it is one with fine quality at its core. As a result, the interior is a paragon of stylistic excellence, the centre stack ahead of the automatic gearlever being as conveniently attractive as an 'infinity pool', seemingly without end. Despite the oodles of technology evident in the car, the stack of touch-screens provides a control medium that is both logical and unparalleled in the class. Touch the appropriate and well-described 'button' and its functionality is revealed without fuss, or the confusing complexity that usually demands the attendance of a keyboard-savvy 12-year old to activate!
Without delving too deeply into the comprehensive list of attributes, it includes lane-change, distance cruise, collision mitigation and even active trace control. However, I particularly love the engine revs-match facility, when using the manual setting for the transmission. Working a bit like (although unnecessarily for an auto-box) a double-declutch on downshifts, it makes progress smooth and unruffled. However, for the knowledgable 'enthusiast', almost all of the electronic addenda can be switched off, which allows the driver to experience the high fidelity of impeccable chassis dynamics, a factor that I had not expected from a model one-up-the-tree from mainstream.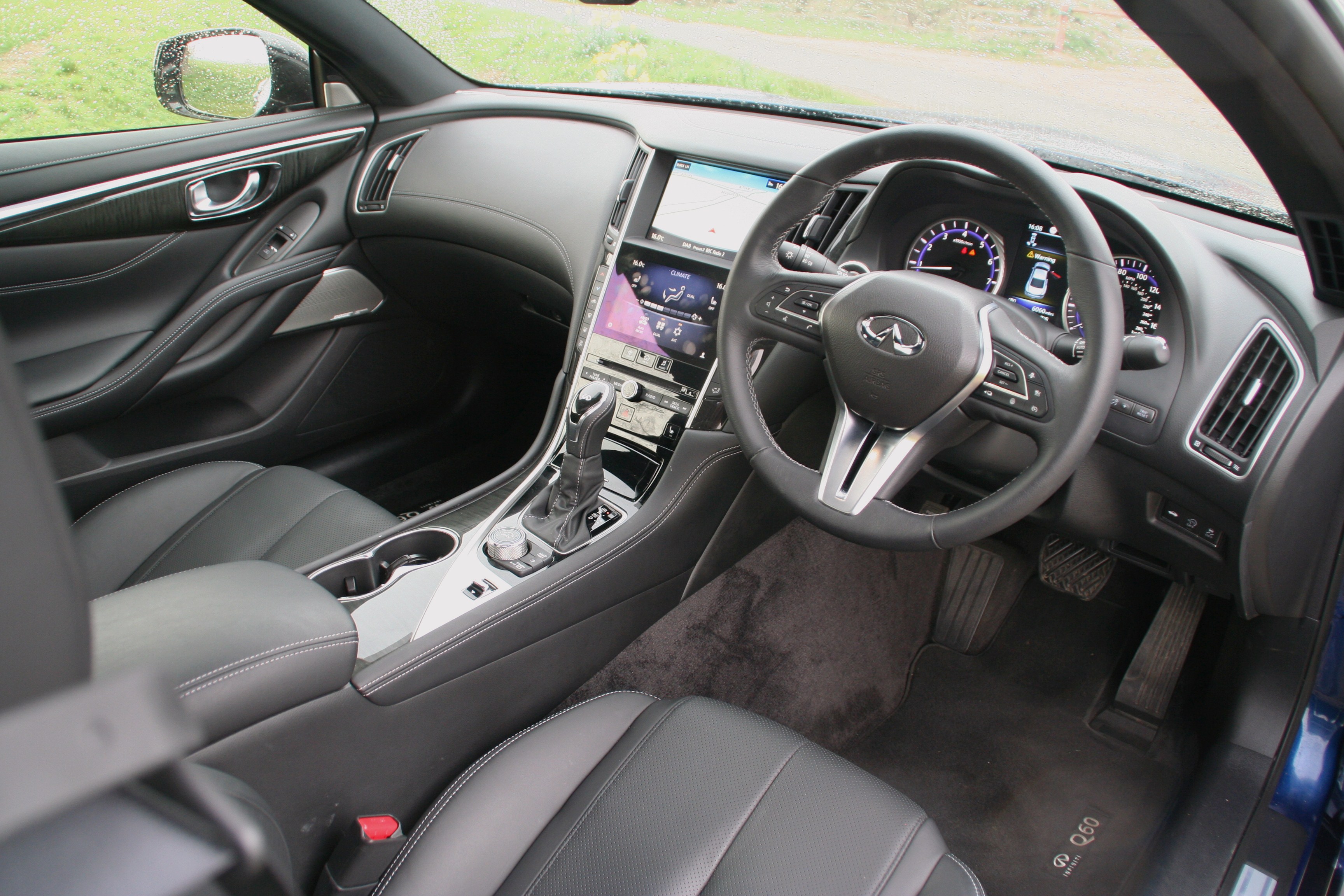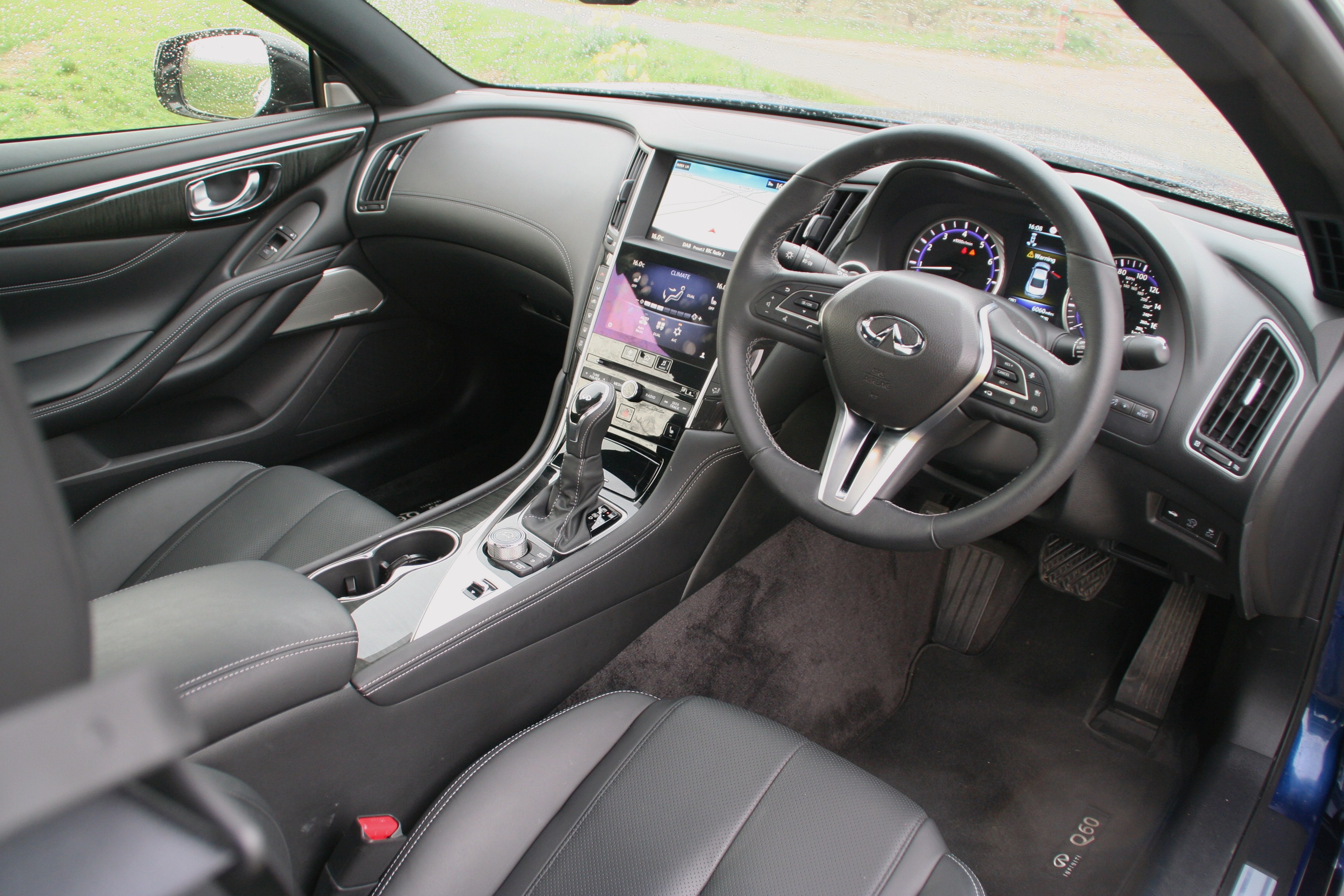 There is a drive-mode selector located just behind the gear selector, which can alter the settings from 'normal' to 'sport'. Bearing in mind the intolerably poor state of our roads, apart from sampling the beefed-up mode, which does have discernibly enhanced ride, throttle and transmission response rates, I felt more comfortable overall, with the car in its default setting. It is nice to have the choice.
The Q60 imparts a reliable and measured tactility with the road, filtering out the worst of imperfections, despite the gorgeous looking, 19-inch diameter alloy wheels and their 255/40 section run-flat tyres, of which I admit to not being the greatest fan, as they tend to offer significantly less compliance than regular tyres and feedback too much road roar to the cockpit, although judicious suspension management does its best to reduce it as much as possible.
I seldom mention in-car entertainment systems in cars, as the standard offerings are often little more than 'fillers' that discerning owners have changed, or upgraded, but the BOSE head unit and speakers employed by Infiniti result in superb sound reproduction, whether from inserting a CD into the appropriate slot, or making the music connection with one's mobile-phone.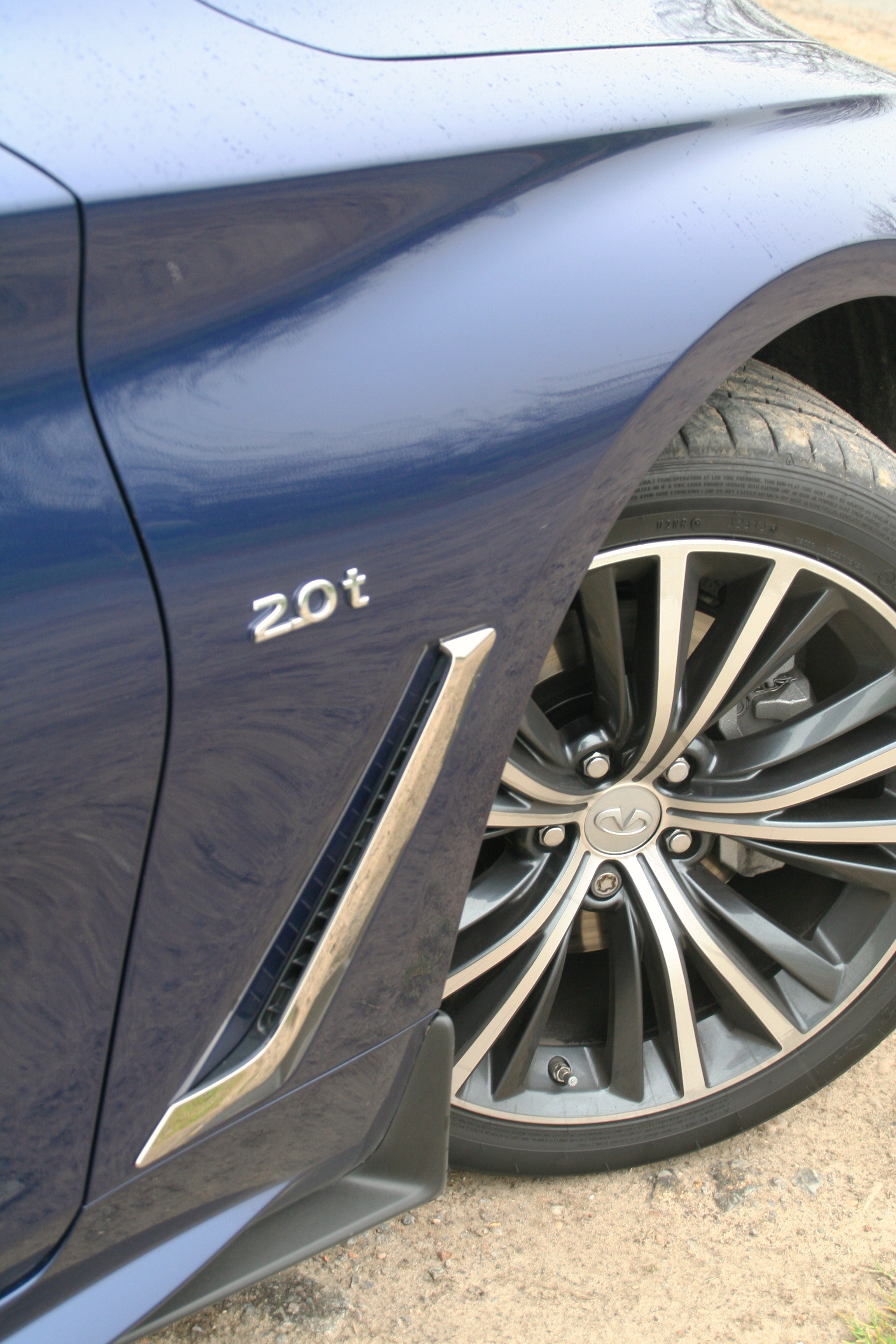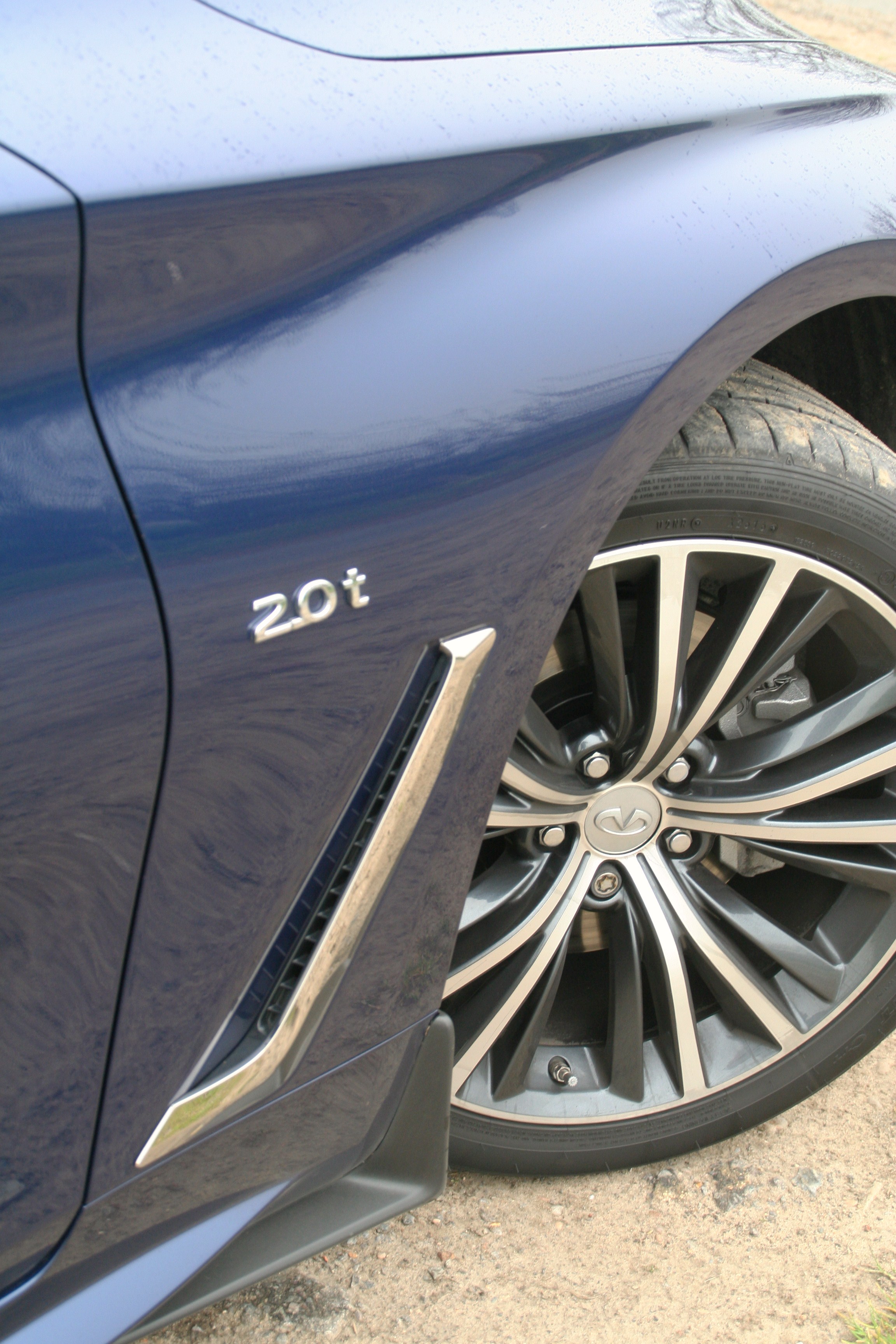 Finally, the body styling of the Q60 is simply lovely. I was a fan of the Lexus equivalent coupe model, when I tested it last year, but I believe that the Infiniti is a whole lot prettier, relying on more conventional design elements, such as the delicious flow of the chamfered roof-line, with its signature, chromium-plated C-pillar kink, and the gently rising waistline, with its expanded rear quarters. Thankfully, it is a bling-free zone, relying on tasteful attributes, rather than magpie lures.
Subtlety is Infiniti's great strength. From it stems a degree of exclusivity that is entirely welcome in the personal car arena. The Q60 is a genuine step up from its predecessor, offering both additional cabin space and swathes of luxurious accoutrements that allow the car to stand honest comparison with the premium-branded marques. However, its key benefit is keen pricing. At under £40k, it does offer good value for money alongside its hide-bound rivals, with the added bonus of driver-pleasing dynamics that stand the test of time.