Suzuki is renowned for its value-for-money stance, states Iain Robertson, and its much-loved Swift model demonstrates amply that complexity and an over-reliance on equipment need not be the best buying direction to adopt.
It has been around with us since 1983 in various forms, which started with the GA model, progressed through the sweetly streamlined SF (Mark Two) and culminated with the Swift that is still immensely popular in the UK and innumerable foreign markets, which made its debut an amazing twelve years ago. To be fair, today's model is a marked improvement over the 2004 example, in the important detail revisions that have taken place over that period.
Yet, the over-arching aspect of straight-forward product honesty remains as crucial today as Suzuki has ever presented it. It is worth highlighting that the Swift 1.2SZ-L costs a cool £11,149. There are no frills. There are zero fripperies. It comes complete with sat-nav, daytime running lamps, gloss black alloy wheels and a tail spoiler, which gives the timelessly elegant little car a slightly sporting bias, but there are no hollow promises and the entire package is as clear as a bell in its crystal resonance.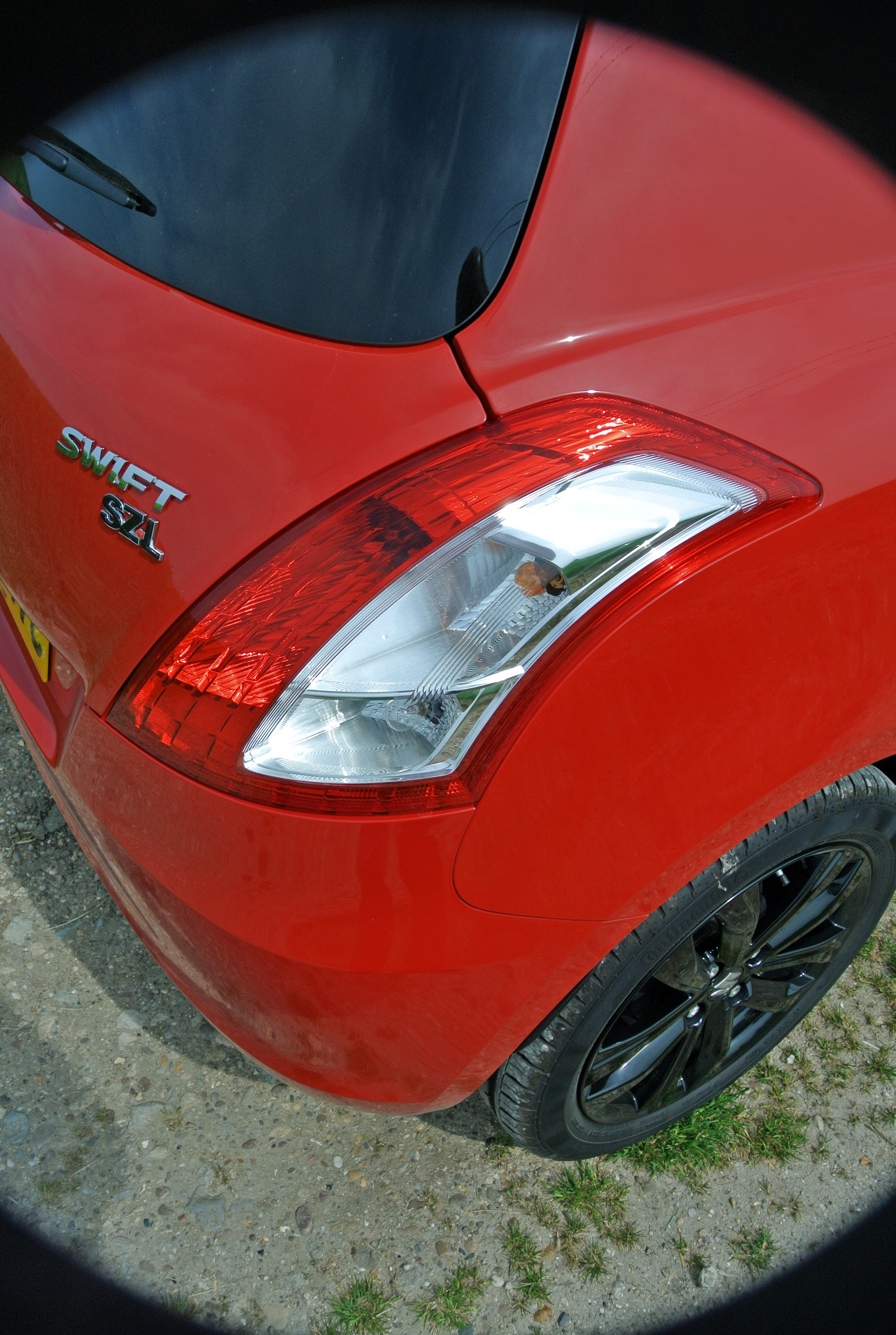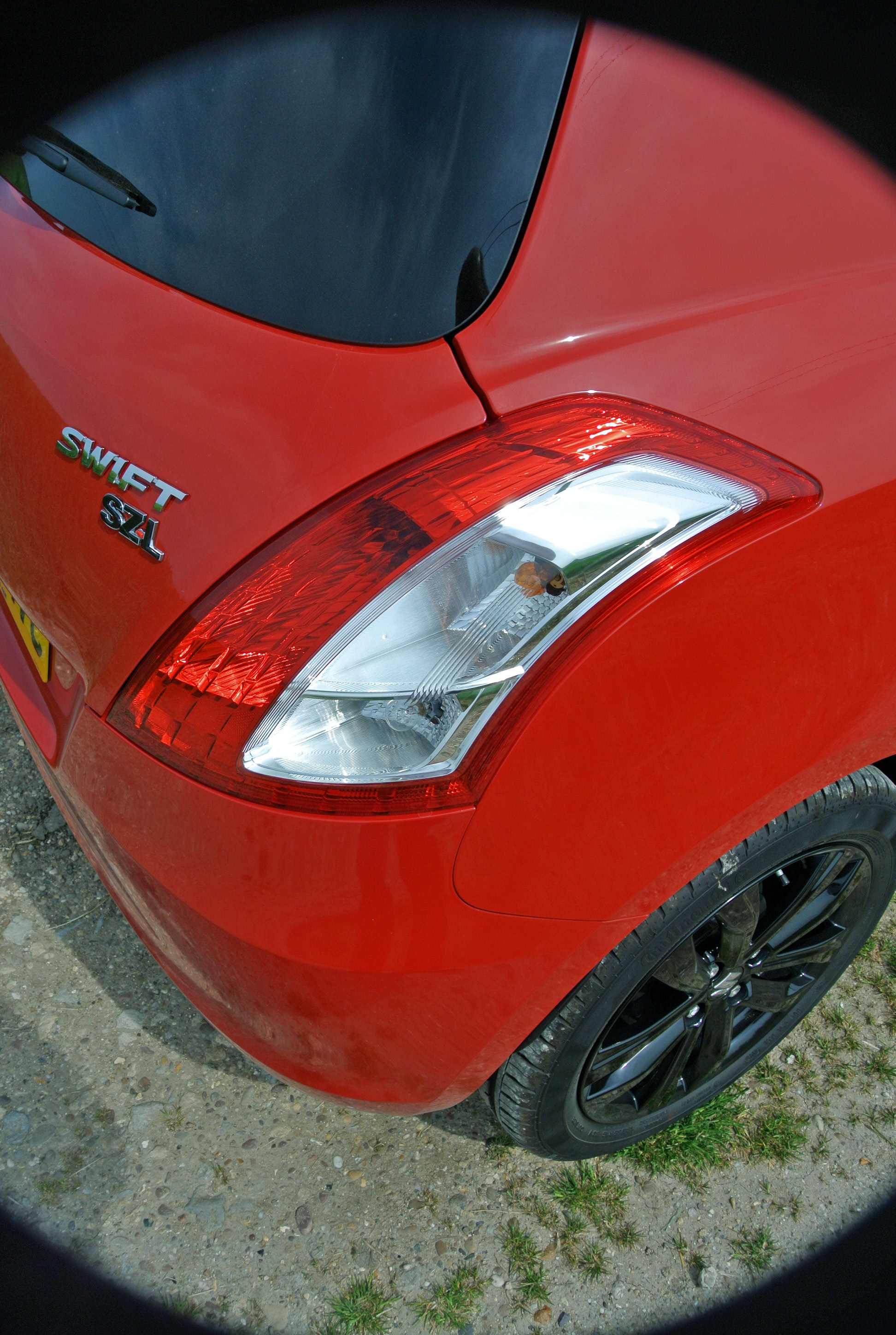 Powered by a time-served and essentially simple, petrol injected engine that displaces a modest 1,242cc, it develops an unfussy 91bhp, complete with 87lbs ft of 'twist' energy (torque). Considering that it is unboosted and totally conventional, it is a most efficient unit. Its Official Combined fuel return is given as 56.5mpg and, conducted around my 50-miles economy route, I managed to attain a most acceptable 57.2mpg, to give credence to the assertion. It returned 47.9mpg overall, in a mixed bag of motoring conditions.
It is CO2 rated at 116g/km and Band C for Vehicle Excise Duty, which equates to zero cost in year one but £30 annually thereafter. Swift is a tough little thing, which affirms its Group 11E insurance rating, which makes it eminently affordable on the premium front and, therefore, entirely suitable and safe for a young driver, or the individual seeking cost-effective motoring. Its top speed is given as an uninspiring 103mph, although I did register not far off 115mph on test, and its 0-60mph benchmark acceleration time is covered in a modest 12.0 seconds.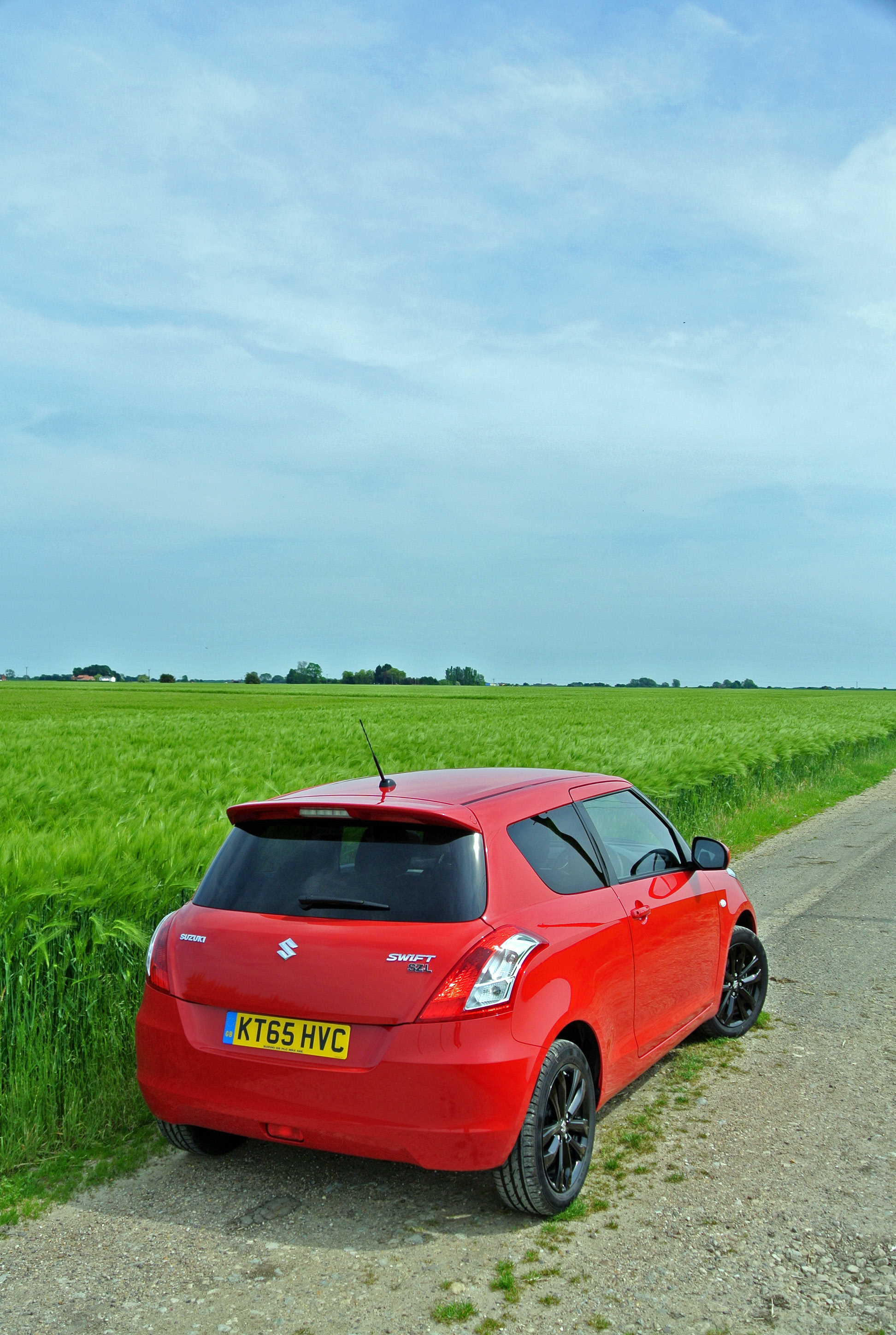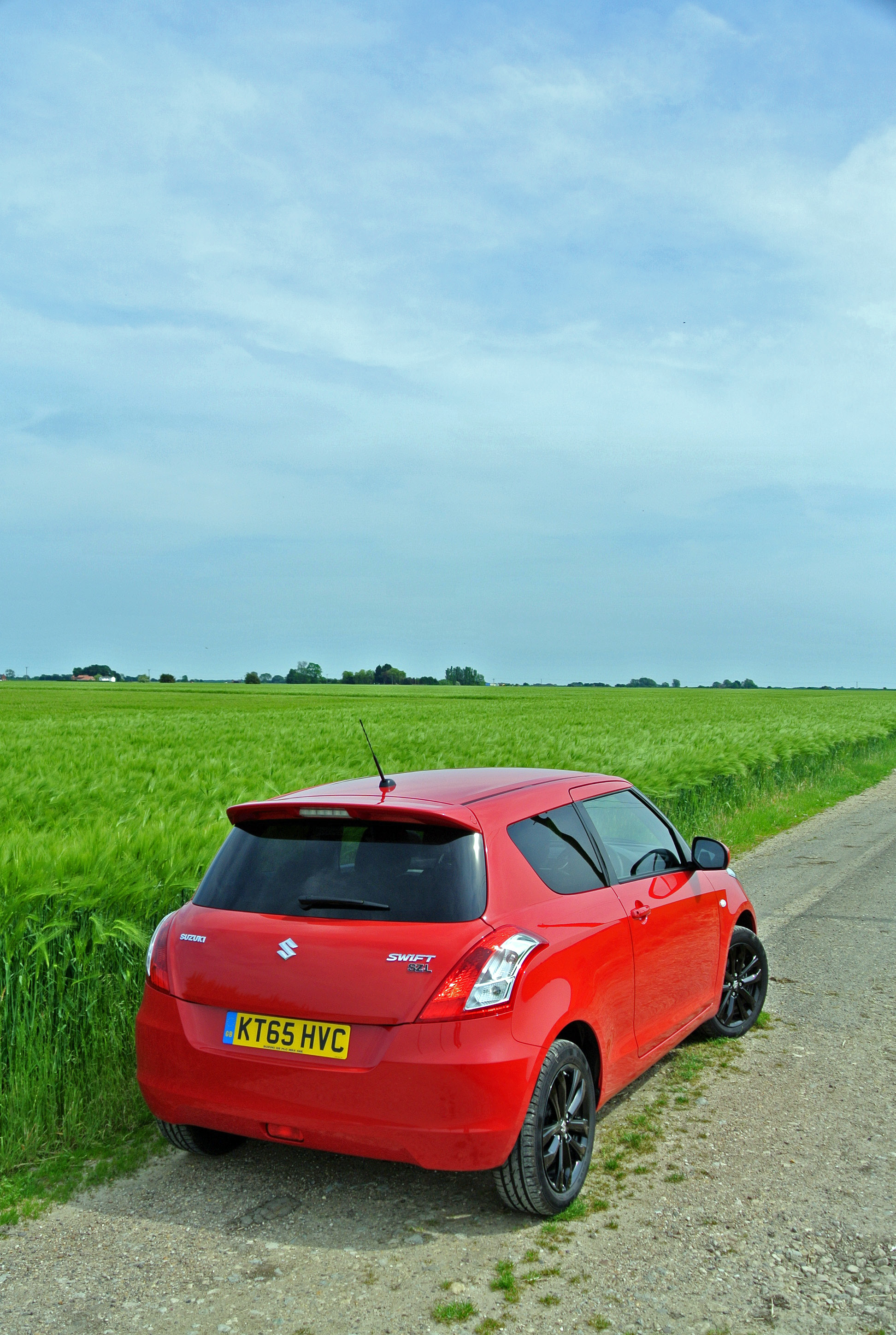 As a three-door version, access to its interior is excellent for front of cabin occupants, although the seats do tilt-and-slide forwards to allow passengers to occupy the rear 60:40-split bench. While front seat occupants are well catered for, space in the rear is at a premium and, although there are seatbelts for three, it would only be comfortable for two average-size adults on longer trips.
Crack open the hatchback and there is a fair drop to the boot floor, beneath which is a 'puncture repair kit', rather than a spare wheel. It is a small space but it will take eight large supermarket 'bags-for-life' stuffed with groceries. At a push, you might just about fit a couple of golf bags in there but you might be advised to fold the rear seats forwards for the extra room.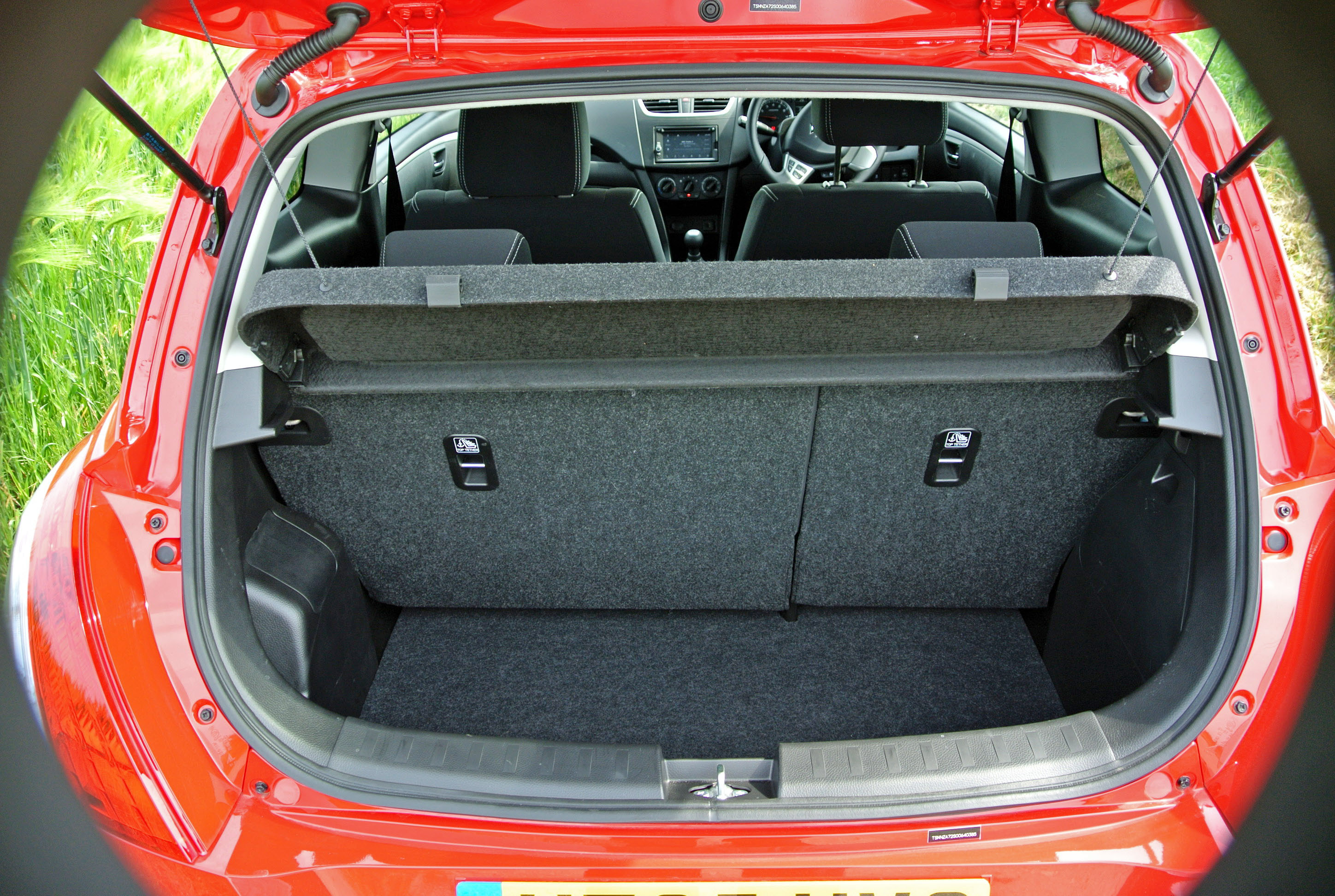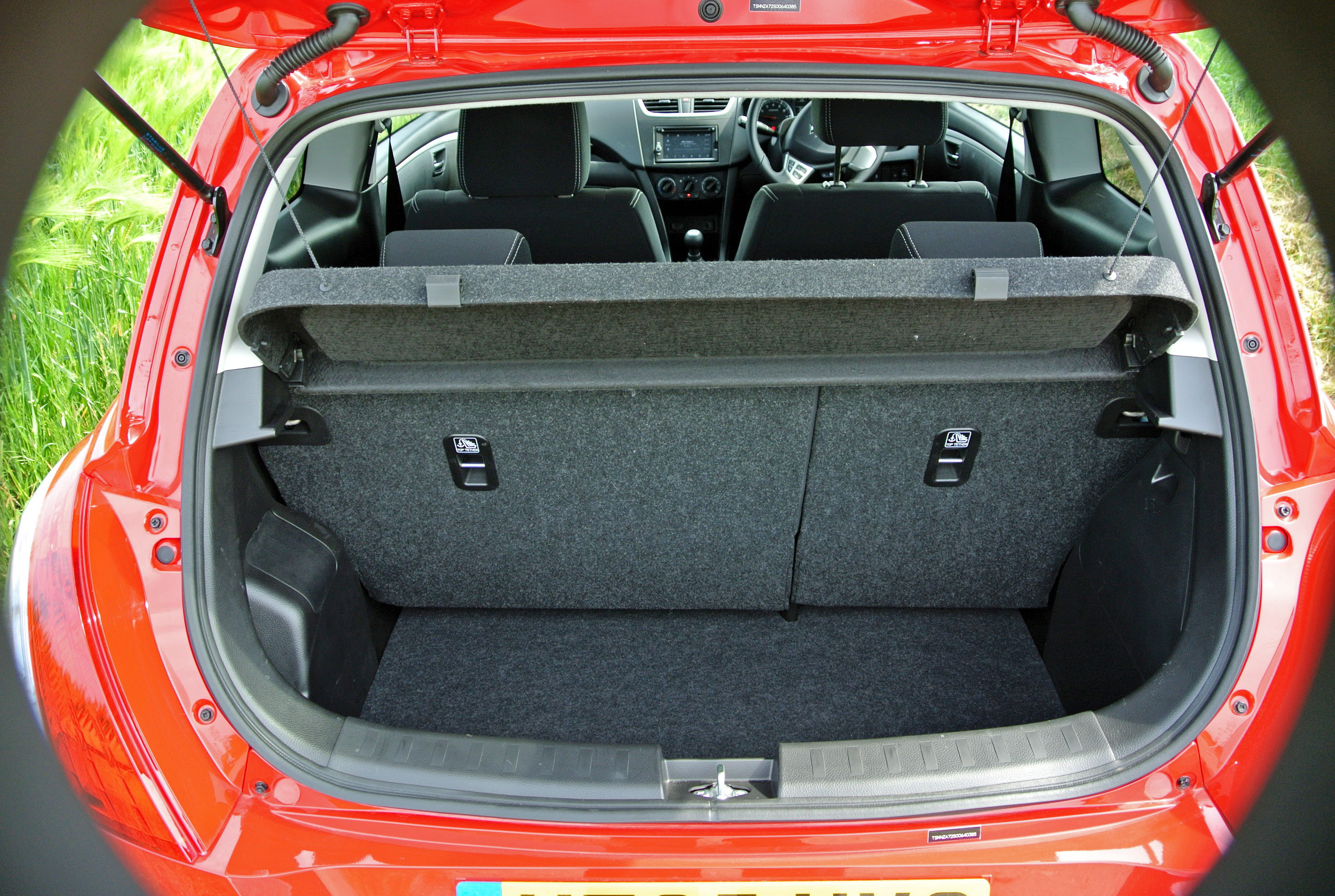 As a style statement, the shape of the Swift is very clean and has very few protuberances into the airflow, which is one of the reasons that it is such a frugal performer. After 12 years on the scene, with very few alterations introduced, Swift deserves to be called 'timeless' and underscores the genius of Suzuki's design language. Just think about it for a moment…how many Suzuki shapes can you recall in a trice? Wagon-R. Vitara. Splash and so on. They are mostly memorable; more so than other brands.
While expectations might not be especially high, the reality of the driving experience is excellent. The driving position is adjustable enough to cater for a large range of driver statures and all controls fall to hand safely and logically. The speedometer and rev-counter instrument faces are paragons of clarity, with a pair of smaller gauges serving water temperature and fuel contents duties, supported by a small digital information box, which tells of gearlever position (and suggested positions), as well as monitoring mileage, refuelling rate and economy.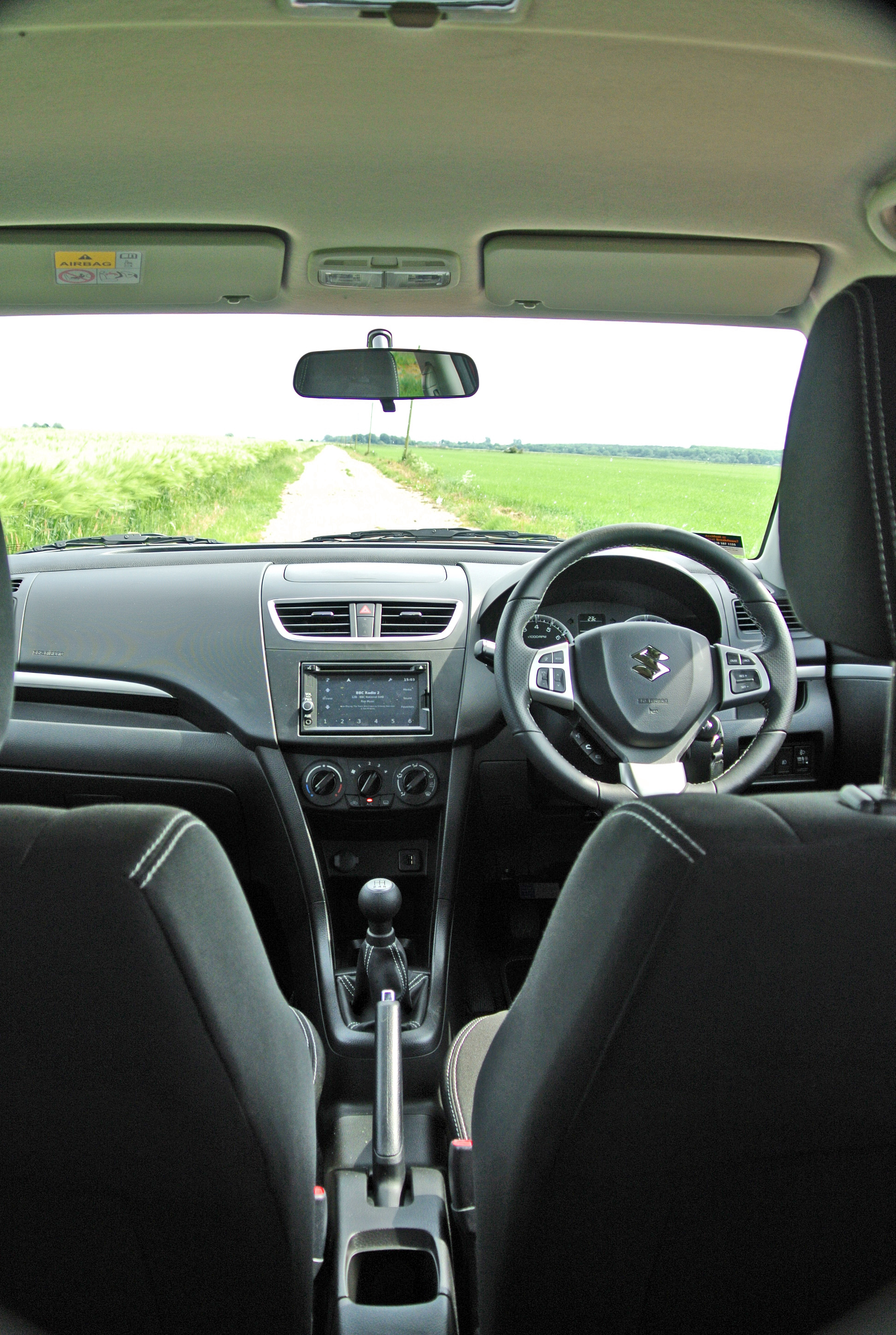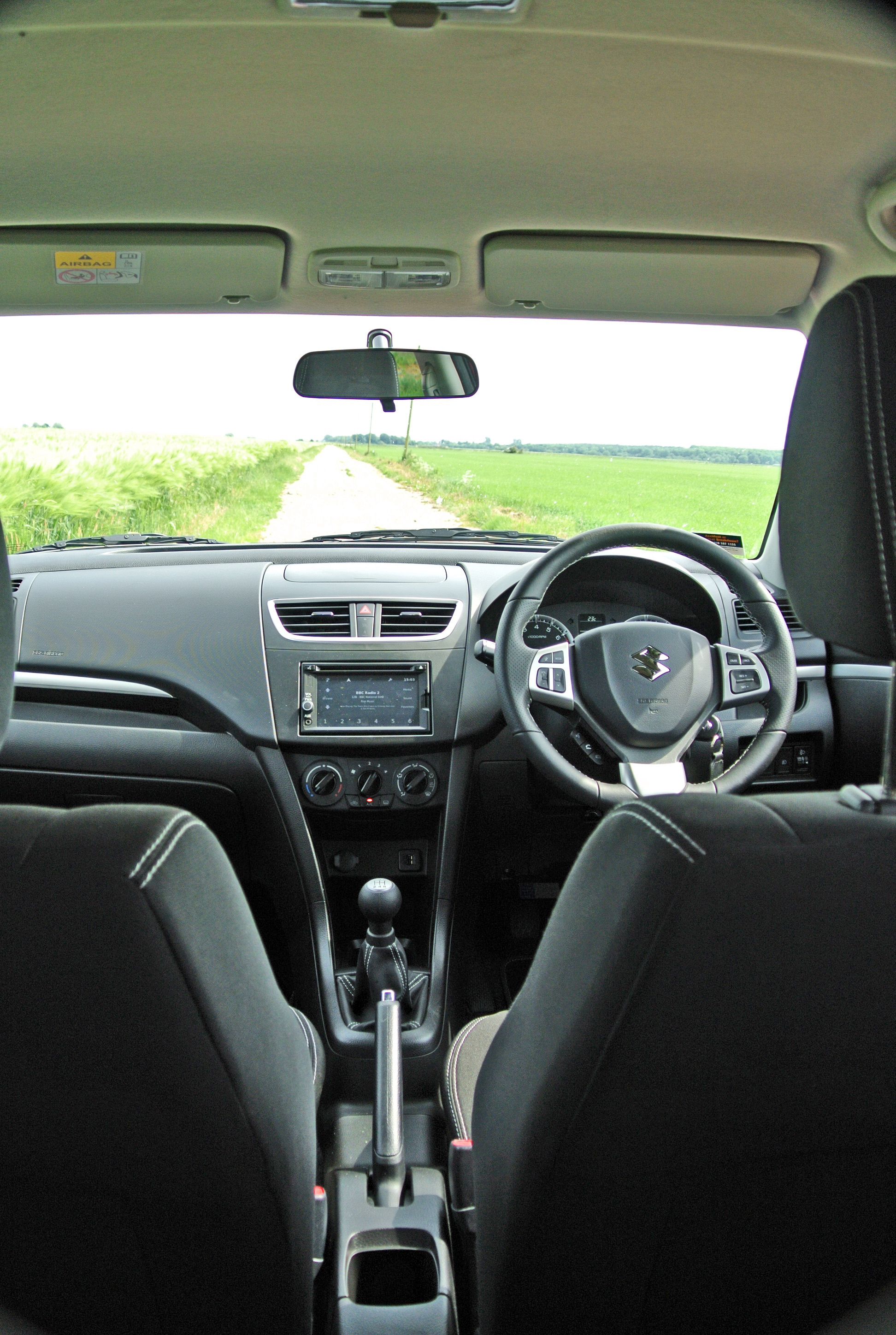 The centre touch-screen caters for telephone connection (my Android phone would simply NOT link up with it!), sat-nav and in-car entertainment and there is a USB port lower in the centre console, alongside a 12V accessory socket. There is plenty of small storage slots and both front doors have space for a one-litre bottle of whatever your favourite, non-alcoholic travelling tipsy might be.
On-road, the Swift handles most competently, if a touch 'nuggety' at lower speeds. The damper rates are fairly firm and the springs can create an uncomfortable jostling on unforgiving road surfaces. Mechanical grip is good. The steering is responsive and accurate and the brakes provide steadfast stopping power. The snickety little gearstick swaps gear ratios as speedily as you can coordinate hand and foot movements. Although the actual torque figure is snooze-worthy, the behaviour of the engine is exemplary and it tackles long hills with ease, as much due to its fairly low overall gearing (just below 20mph per 1,000rpm in fifth gear) as displaying a judicious power-to-weight ratio.
As a package, the Suzuki Swift is eminently satisfying to its owners, which is why over 5m of them exist around the world and you will never hear a negative word said against them.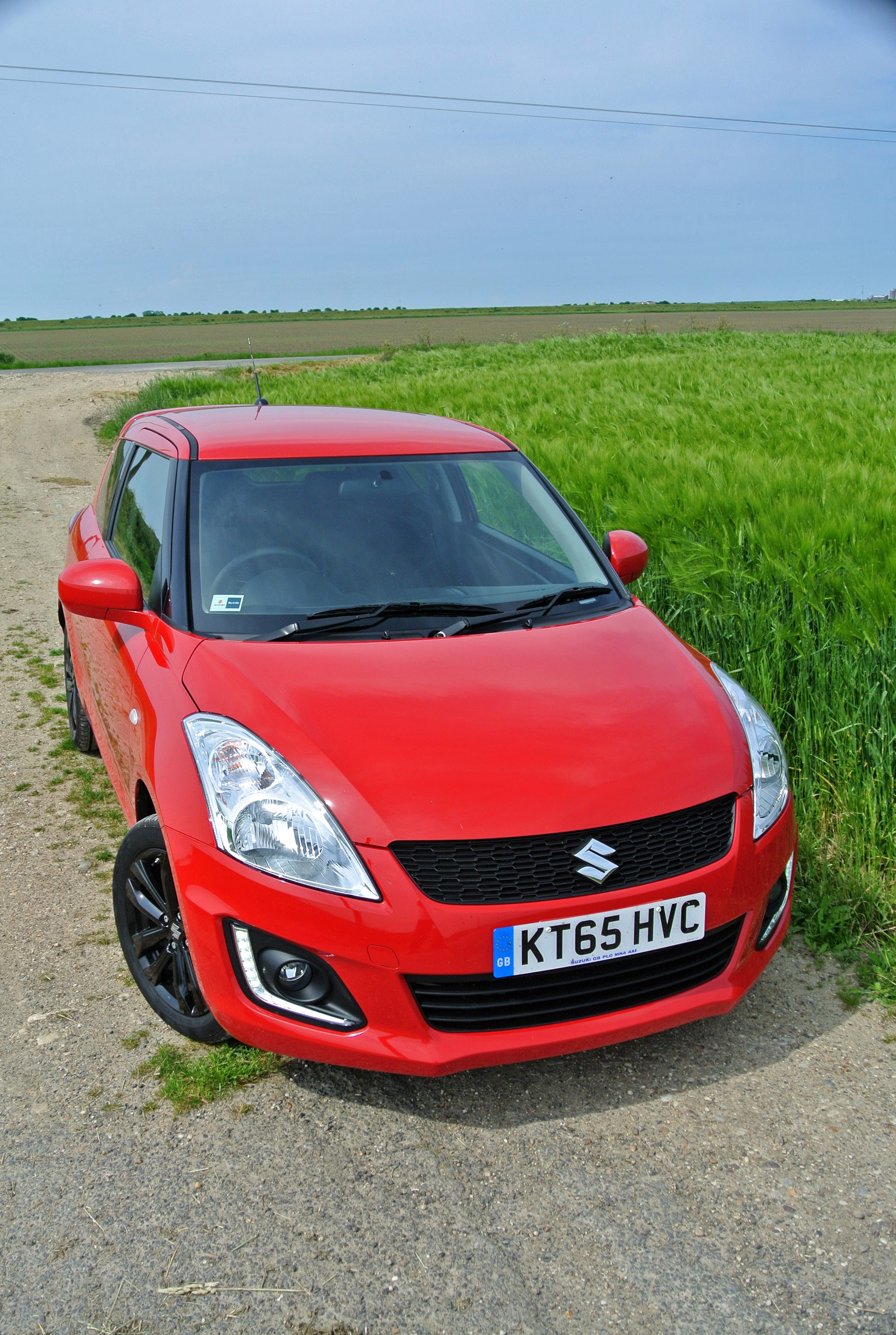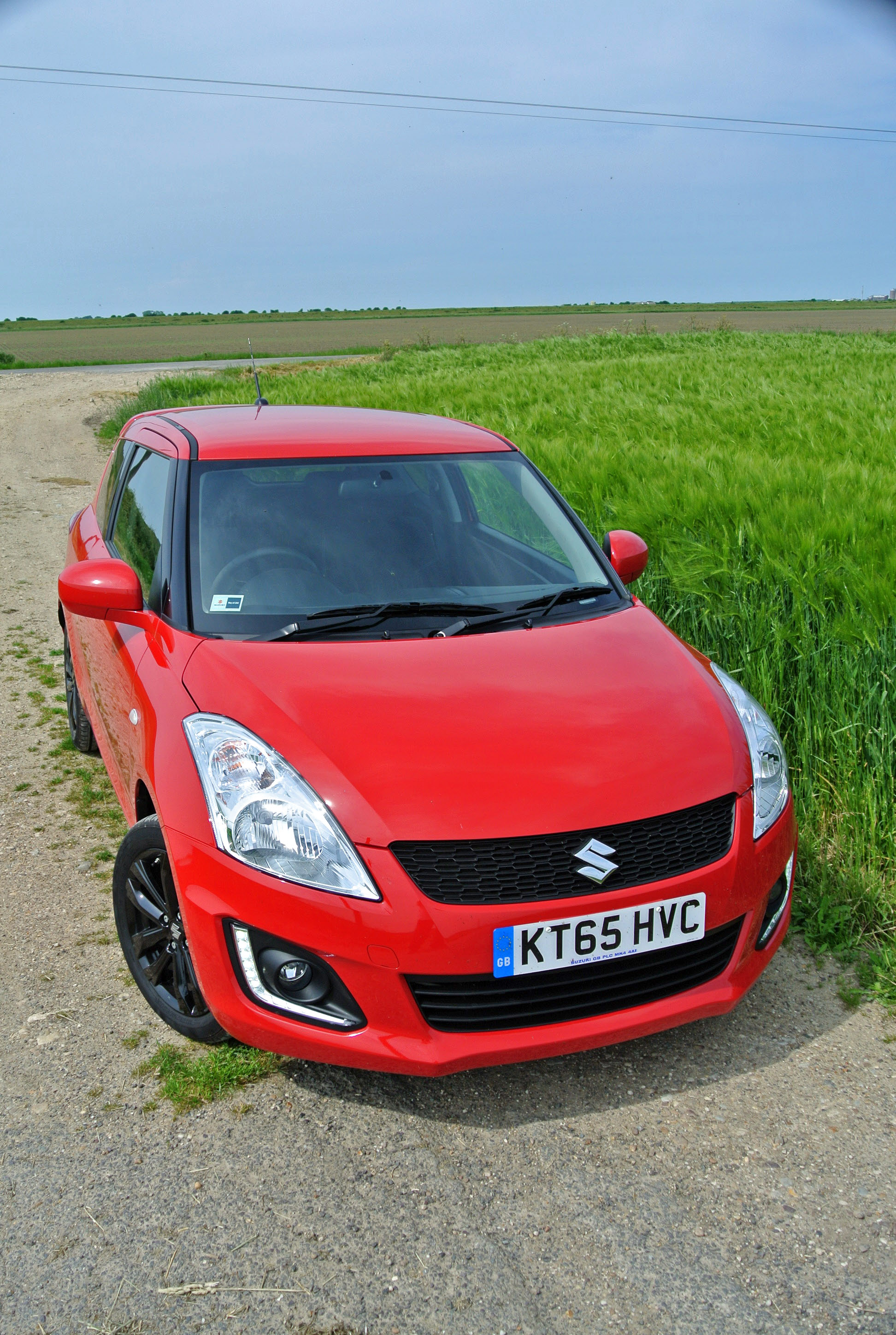 The vast majority of small cars can leave people feeling fairly numb these days, despite the fact that they have an important role to play in the mobility stakes. The Suzuki Swift stands out from the crowd with its taller stance, better space utilisation, cheeky appearance and dependable core mechanics and electronics. It applies no tricks to attract attention. It may lack the frills of some of its other Asian rivals but its value-for-money is in a league of one. Its suitability for either private, or business needs is a lesson to other carmakers. Most of all, the Swift is as honest as the day is long and that is a mast to which rather too few manufacturers can nail their corporate flags.