As a perpetual critic of mainstream motoring issues, Iain Robertson finds a place of space, pace and tranquillity in an award-winning wagon that is less likely to lose its wheels in a straight fight with its innumerable rivals. 
A few years ago, when I was in the ranks of the 'happily worried', with 'carving-knife' and kids in tow, the pressures of modern living were more than pre-eminent. While I would never knowingly submit to 'the latest this', 'the latest that', or whatever fad came next on the scene, the people I lived with simply had to have those things, or else life would not be worth living! My life often became 'not worth living', when they did not receive those items and they were many and varied in their ultimate uselessness, believe me.
Take the wristwatch, as an example. My attitude towards timekeeping is well honed. It has to be. My job depends on it. As a scribe, I have deadlines to meet. As a researcher, I have information gathering appointments to attend to. Whether catching a flight, or a ferry, or driving to a meeting, I have timings to deal with. Yet, I have never felt that clamping a titanium block, containing 28 horologist's jewels, technologically advanced innards and finely-machined hands pointing at equally masterful numerals to be worth upwards of the price of a brand new kitchen equipped with the latest white goods.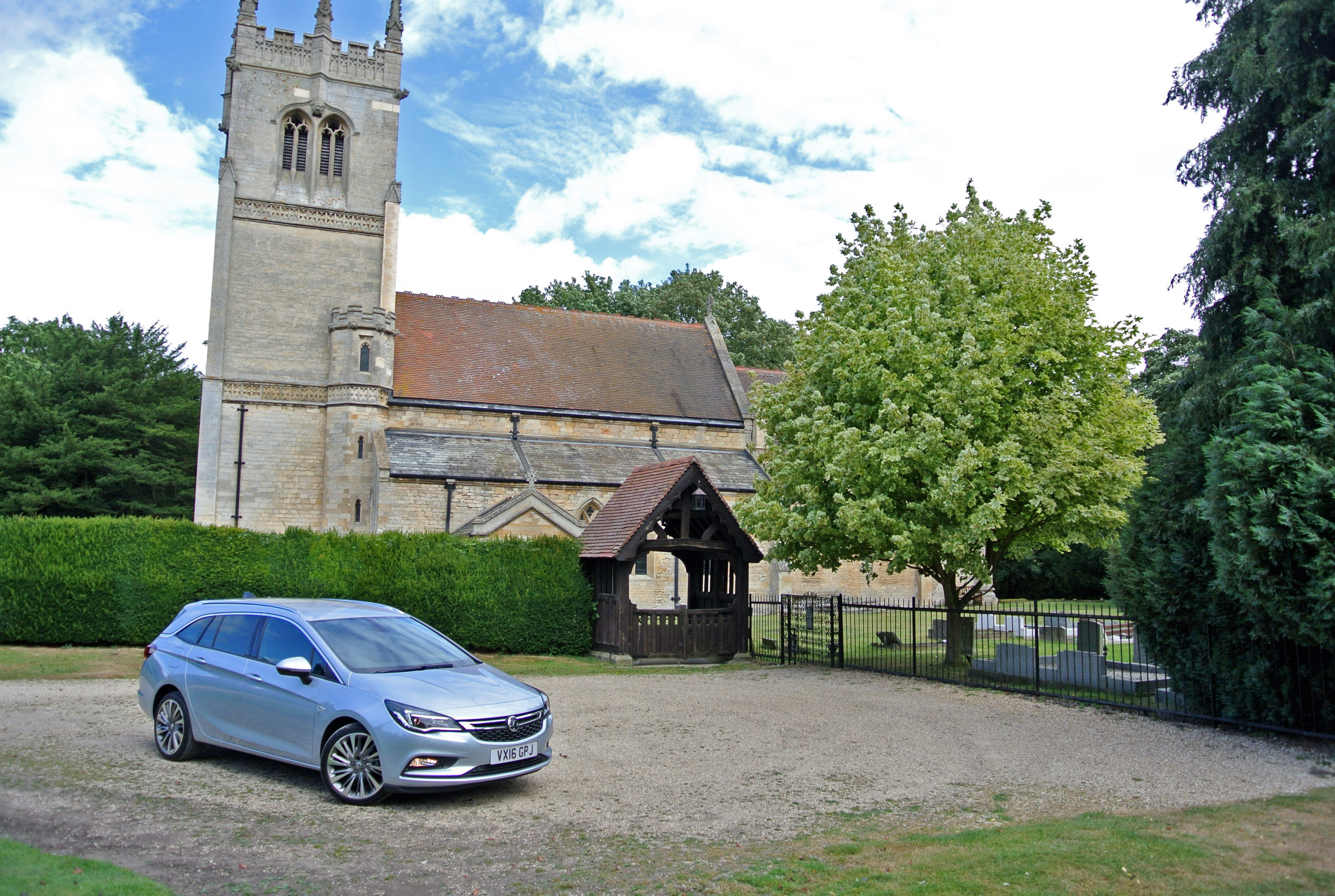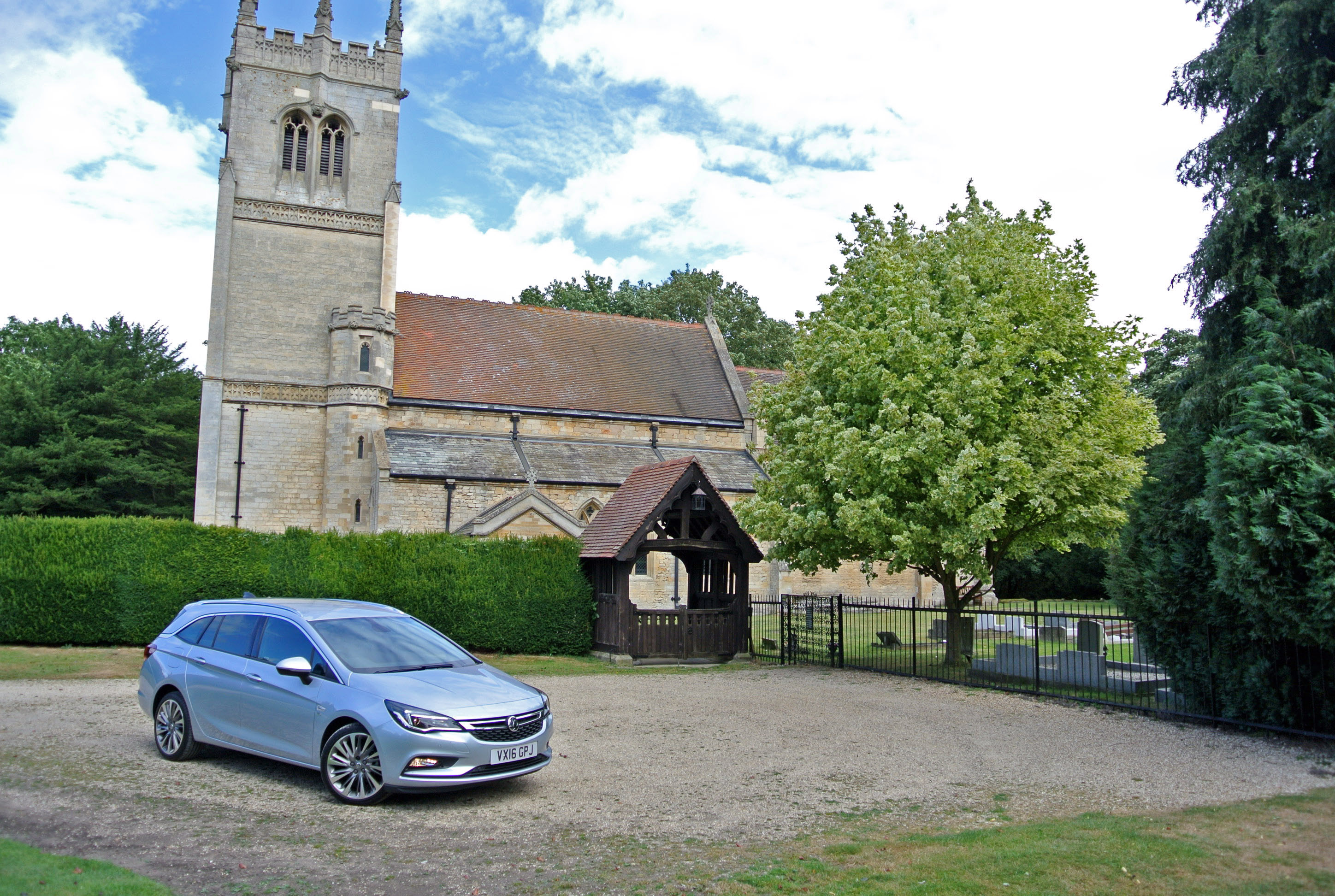 Of course, I wear a watch. Not being a formal shirt-wearer, cufflinks are a non-necessity. While some people seem to be incapable of making their ways through life without donning rubberised bands declaring several charitable statuses, or anti-arthritic copper bangles, I have neither worn a wristlet, a sea-shell, crucifix, or talisman necklace, or a ring, as a means of declaring my allegiances. I never have been a jewellery freak. Yet, I am always on time, when I have to be and frequently even when I do not need to be.
It might be pragmatism, even though it can be perceived as being Scottish, to keep my purse (which I do not own either) tightly closed. Much the same applies to my choice of motorcars. I seldom drive personally that which I do not need on a regular basis. Without family in tow, as you might know, I drive a sub-compact Skoda Citigo. It delivers on all fronts, in that it returns over 50mpg, costs less than £100 annually to insure and is leased at an equally round £100 per month.
However, I am a permanent fan of practicality. Having been born into an era of the small, medium and large classes of motorcar, when the Ford Cortina Mark One was the nation's best-seller, I did appreciate it, when the first MPVs hit the motoring scene. I could perceive the benefits attached to easier access for all occupants, allied to bags of interior space and storage solutions, like underfloor bins and cubby-holes. Yet, apart from farmers and field-workers, I have never really understood the fascination for the SUV sector, because I have seldom needed either the benefits, or the financial overhead demerits of four-wheel-drive.
However, Vauxhall, one of the nation's best-selling brands, alongside Ford, has always been a soft shoe shuffler. It makes models that harbour plenty of showroom appeal, as they need to, to maintain a commercial advantage, but without the edge that Ford believes it possesses, despite the fact that both brands must admit to American parentage and my innate xenophobia, while curious, will not give items from that country houseroom. Fortunately, while Ford can no longer boast of even the merest hint of Britishness, there are two defiantly British centres for Vauxhall, one in Luton and the other on Merseyside, that fly a stoical and proud British flag above their factories.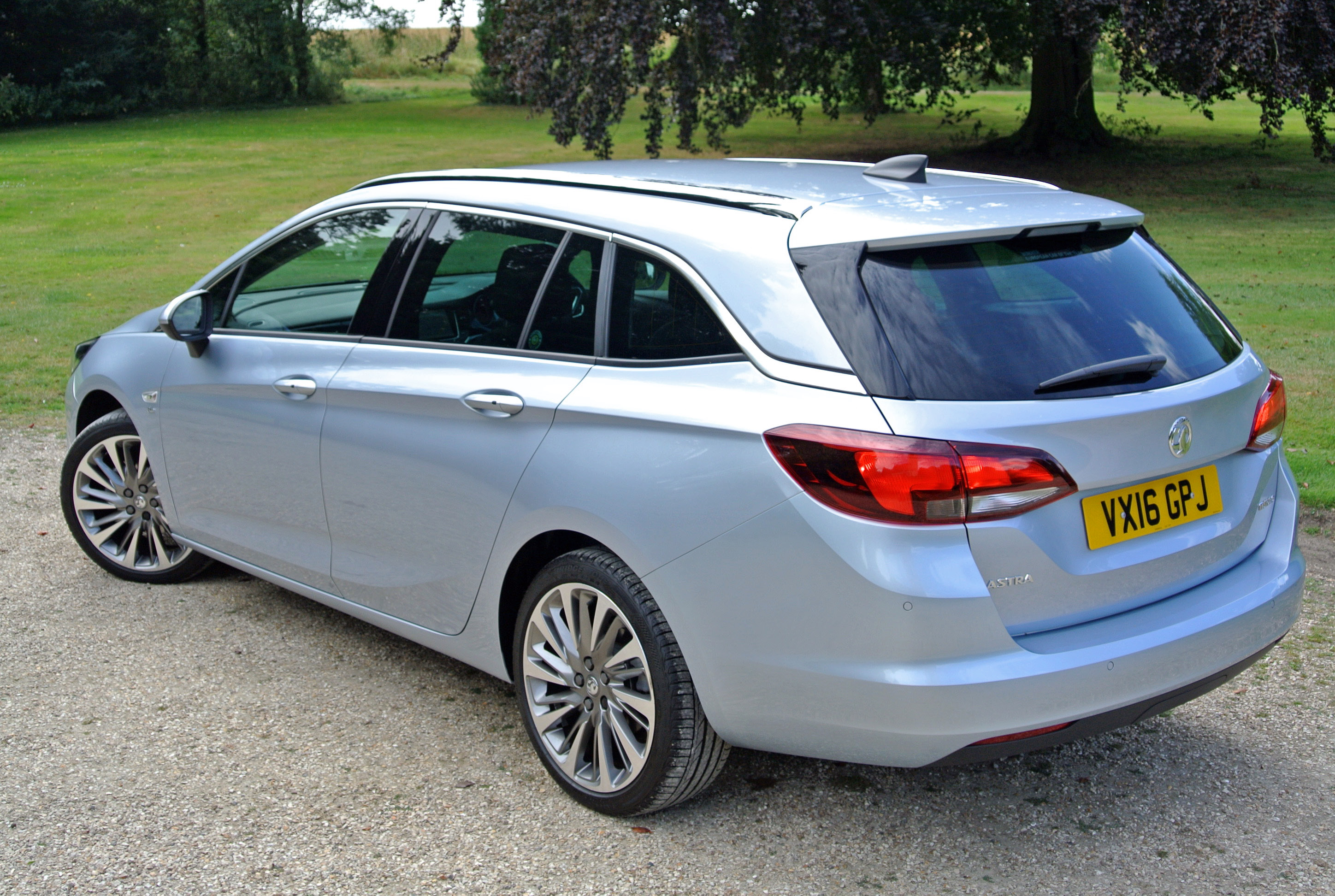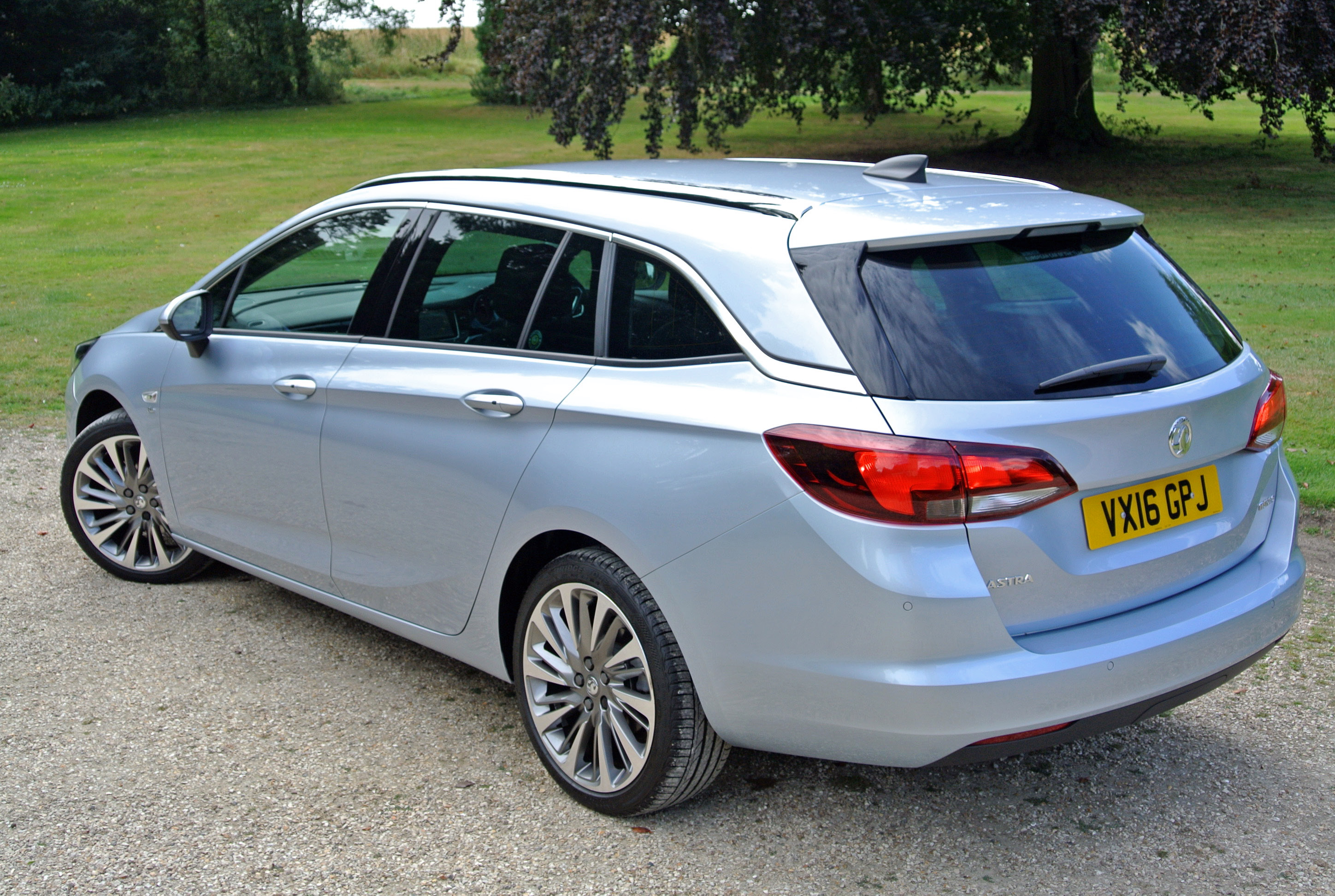 I make no apology for saying that my heart lies with Vauxhall and most especially with the latest Astra model range.
Ever since the introduction of the latest line-up, which was supplemented more recently with the car you see here, the latest Sports Tourer (a daft, marketing-led name for a decent family estate car), I have been fascinated by it. For the first time in a long time, Vauxhall dropped its list prices for its new models. Vauxhall also loaded up the specifications, with several consumer-pleasing items (such as: heated rear seats, heated steering wheel rim, a decent sat-nav system, USB component charging points in both front and rear of the car and its latest On-Star personal connectivity system). The company was determined to give more but to take less.
However, despite introducing plenty of technological delights that would cost lots more with rival products, Vauxhall also managed to shed a lot of excess baggage in its core design, which created a most desirable, even if not wholly recognised, better aerodynamic performance and greater fuel economy, all without detriment to market leading safety.
Reducing engine sizes across the board but losing nothing in realistic on-demand performance terms is a master-stroke in enhancing overall efficiency levels, all of which means that the latest Vauxhall Astra can lead on a monetary basis because it costs less to live with. How many more reasons do you need to make an Astra your next choice of personal transport? Yet, with the estate variant, they keep weighing in.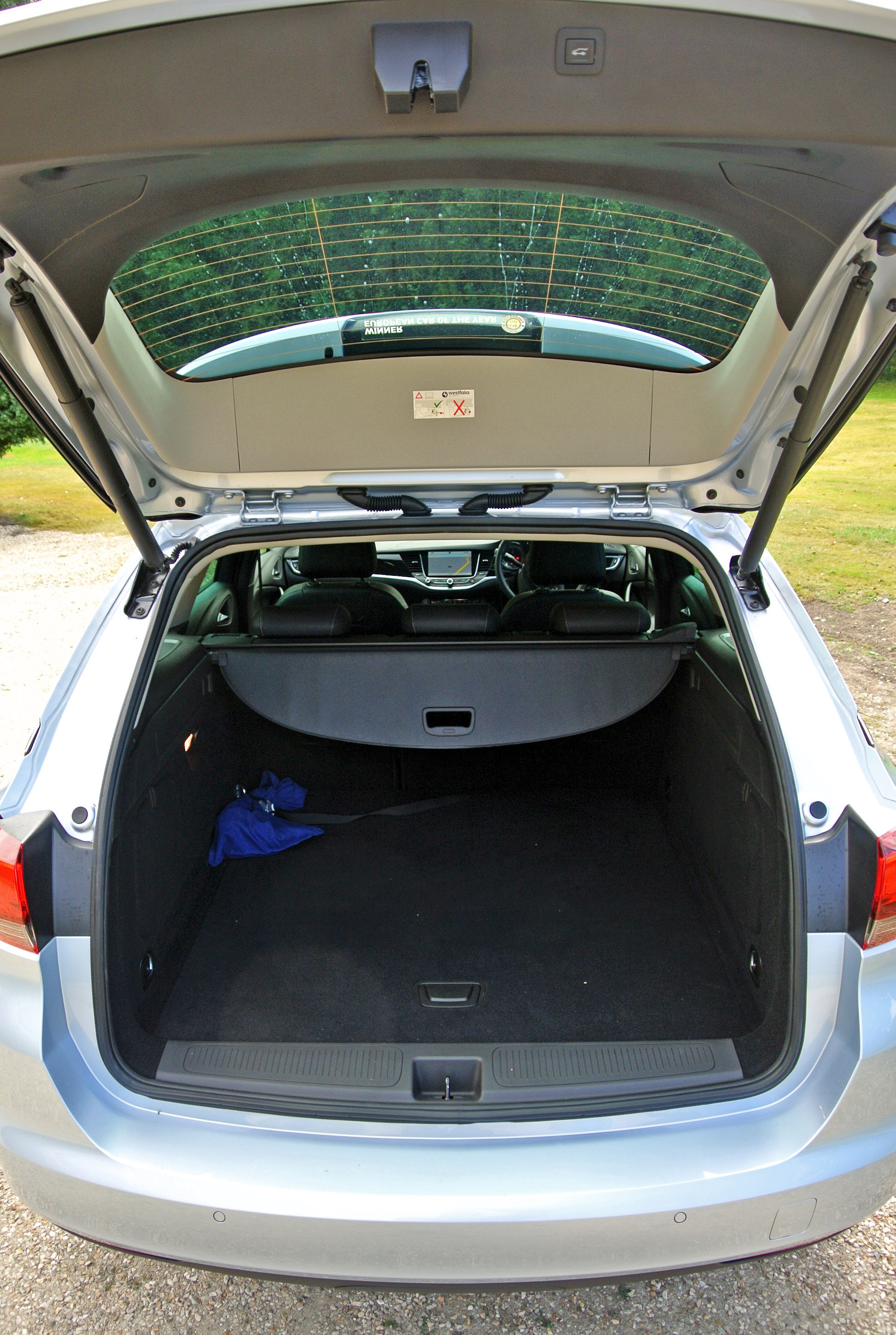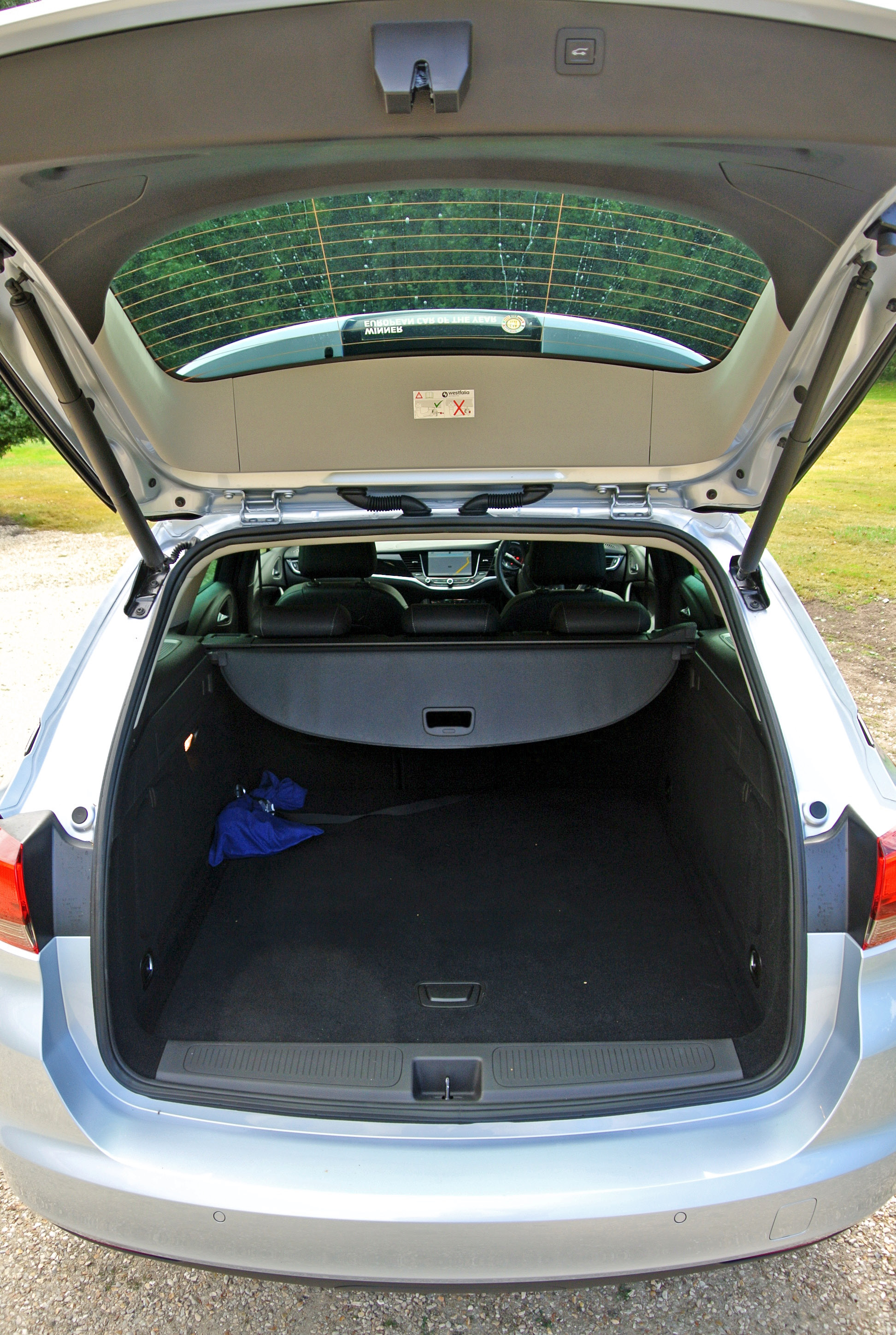 I stand six feet six inches tall. With the back seats folded forwards, which they do easily and effortlessly, a completely flat floor runs from the hatchback door (which can be opened electronically, by foot motion beneath the rear bumper, via the remote, interior button, or the exterior handle) to the rear of the front seats and, were I to make it my bed, I could fit without a problem and with the rear door closed. Easily the most accommodating and squarely-shaped load deck of any car in the class and quite a few in the next class up from Astra, for the person needing to transport bulky items from B&Q, or the garden centre, none comes close. With the back seats erected, there is a class-leading 540-litres of boot space; with more than three times the amount (1,630-litres) when folded.
The test example is powered by a 1.4-litre, turbocharged petrol, four cylinder engine that develops a punchy 147bhp. It is enough to enable the 0-60mph dash to be carried out in just 8.2 seconds, topping out at a superb 134mph,  which is quicker than the old 2.0-litre Astra GTE hot hatch. However, it is a lot easier on the wallet, returning a consistent 44+mpg (Official Combined figure of 50.4mpg) and emitting 130g/km of CO2 from its exhaust pipe, which equates to a FREE VED in year one and £110 annually thereafter. Rated as 18E for insurance purposes, the low-cost joy continues.
Priced at £21,755 in Elite Nav specification, which is very close to the top of the range and includes the £700 delivery fee and £55 first registration malarkey, I have driven Ford Fiestas that are almost £3,000 more costly! While there is not much needed to enhance its status, as it does look classy enough, with its chromed roof bars, sports front seats (with pull-out thigh bolsters), cruise control, trip computer and multi-function steering wheel, this model features the £395 one-inch larger diameter (18-inch), bi-colour multispoke alloy wheels upgrade, rear privacy glass (£275), front and rear parking sensors (£450, although, strangely, no rearview camera), power tailgate (£350), keyless entry (£395), metallic paint (no surprise there; £545) and even a fragrance diffuser (£40). The on-the-road total is £24,205 and the car does not suffer from the plummeting depreciation of a Ford Focus, as an added bonus.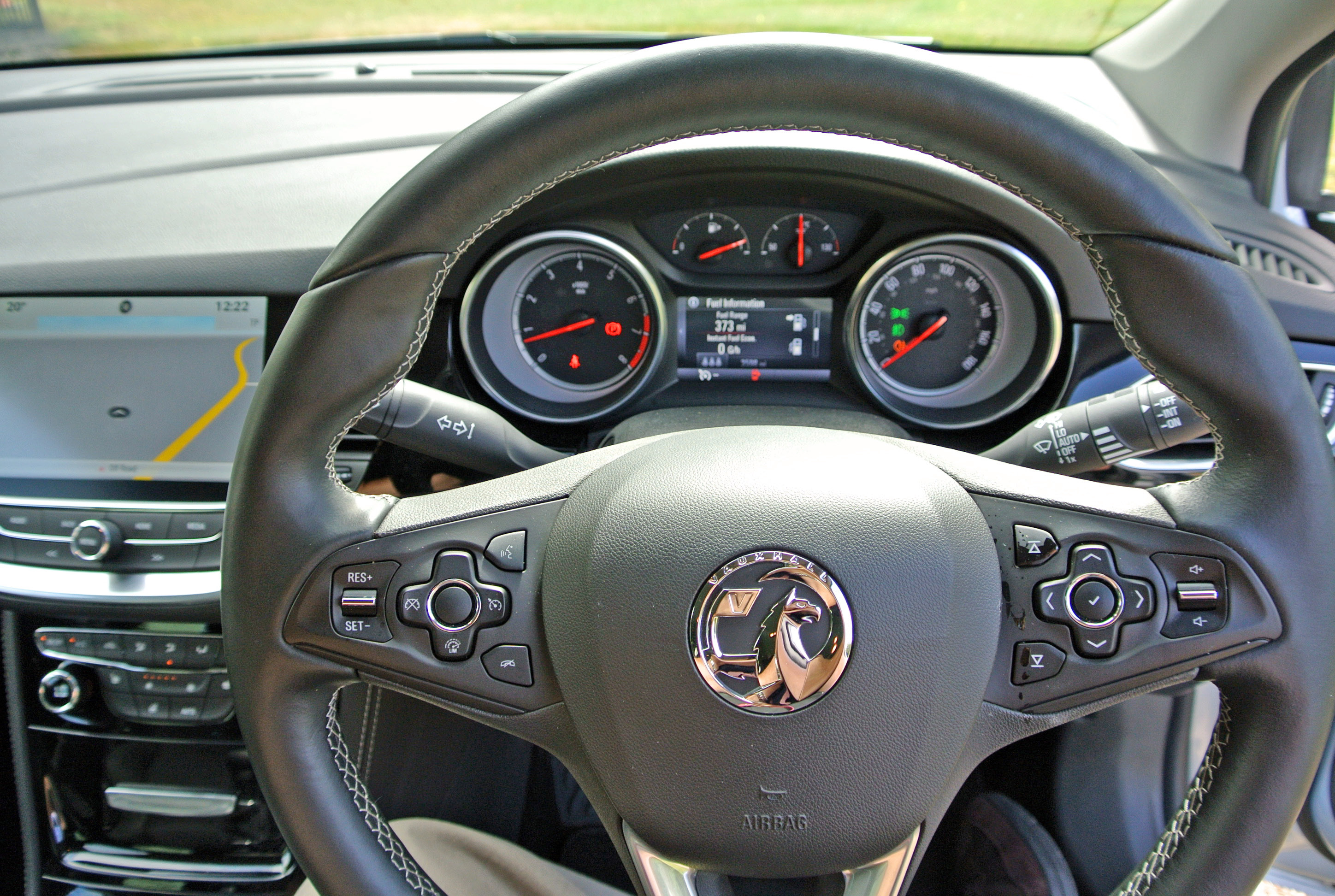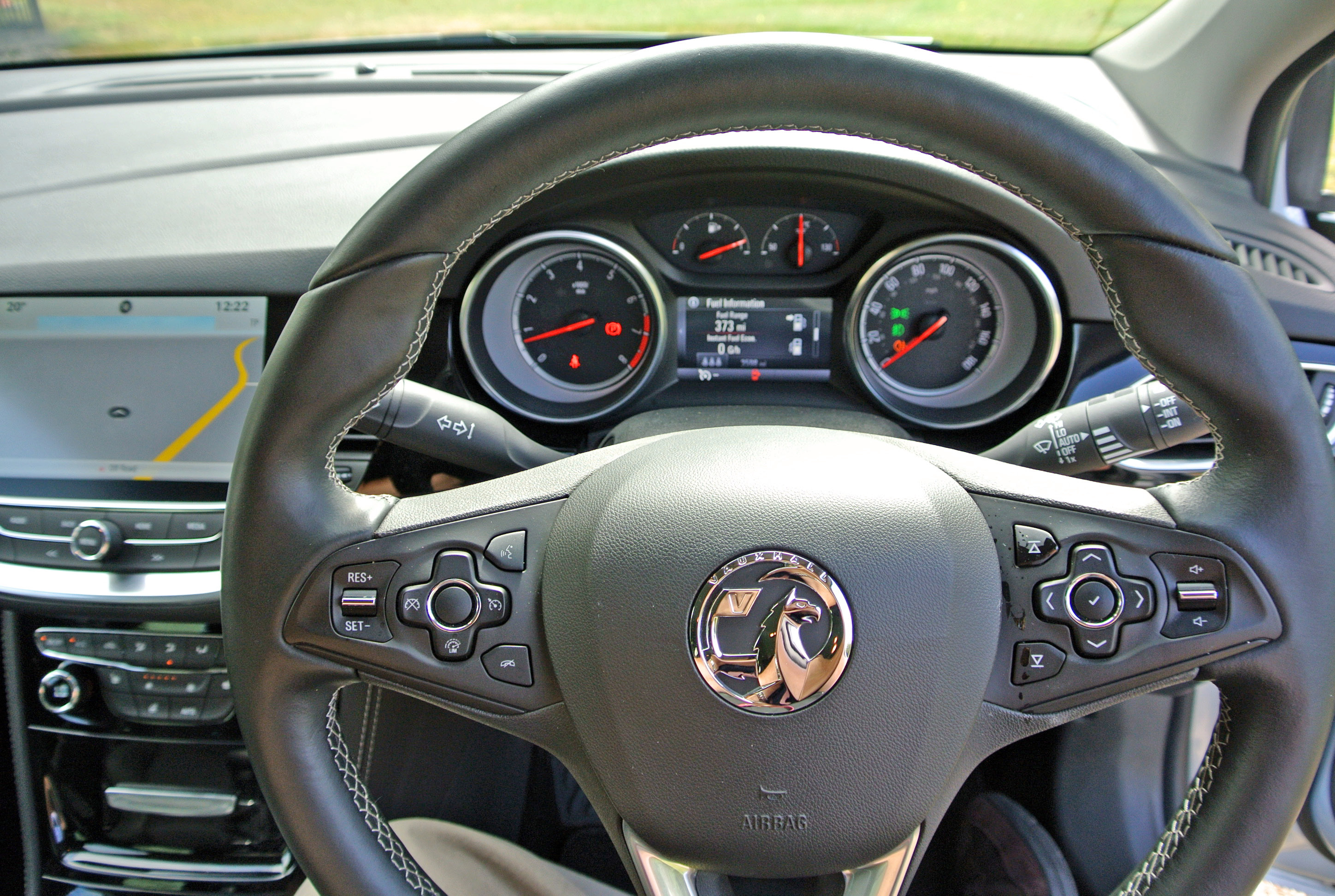 In years past, I used to complain incessantly about the poor dynamic qualities of most Vauxhall models. While the situation improved over the past decade, the latest Astra is a match for the best handling cars in the class. Its steering is well weighted and enables accurate positioning on the road. The ride quality is well controlled and very comfortable. Body roll is minimal but the suspension is resilient and eminently absorbent, which makes cornering engaging on even the worst road surfaces. I no longer have any handling issues with the Astra.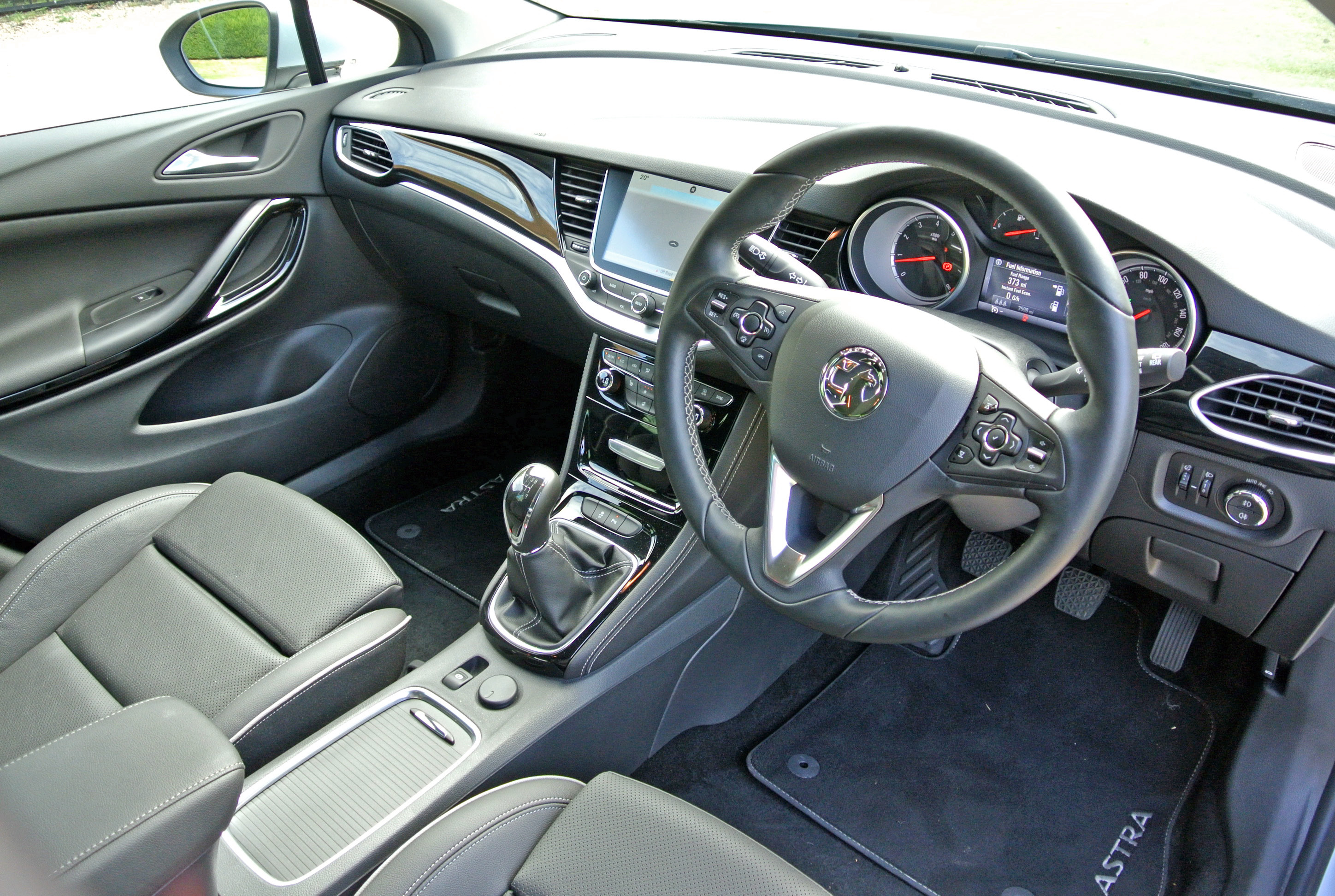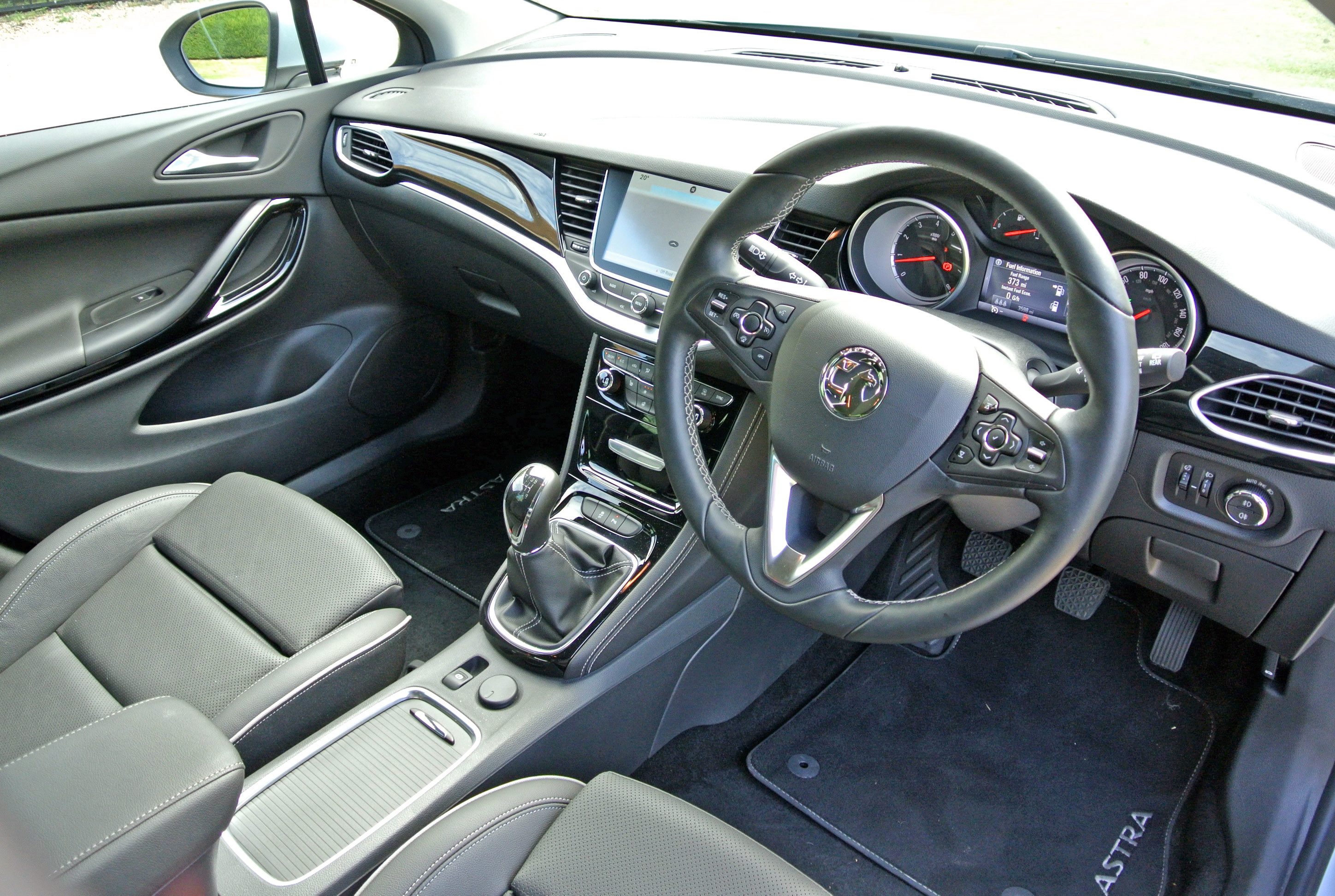 Its cockpit design is easy on the eye and touch and all controls are logical, accessible and readily memorable. Thanks to a wide range of both seat and steering column adjustability, all of which can be fine-tuned easily, the new Astra estate car will accommodate almost any size and shape of driver, while there is bags of space for up to four passengers too.
Whether acquired for private, or business use, the latest Vauxhall Astra ticks all of the boxes. No occupant will want for more than this version provides at a truly affordable price. For pragmatists, stylistas, adventurers, business drivers and families, the Astra Estate (Sports Tourer) scores on all counts, as one of the best all-round models that money can buy. By the way, I do wear a Tag-Heuer watch on my wrist, even though I refuse to bow to other technology.