You would need to be deaf, dumb and blind to have missed the hubbub surrounding the automotive fuel situation, considers Iain Robertson, although one carmaker has an ace up its sleeve, in the form of an effective hybrid.
In some quarters, the death knell is being tolled for diesel fuel. According to some reports, Electric Vehicles are going to multiply in on-road numbers many times over. We have some antagonists declaring that city dwellers are dying from inhaling vehicle exhaust fumes. Yet, I ask you, how much of this news is 'fake', not merely by a Trump definition? How much of the mixed-information is merely governments exerting control over a sector of the market that affects all of us: transportation?
Regardless of the direction in which we step, we are confronted by another tax for 'this' and a levy for 'that', in a never-ending spiral of apparent 'news' that makes us want to batten down the hatches and, just occasionally, escape from the murmurings, some of which is supported by scientific research (even though we know, for every positive statement, an equal and opposing view can be produced, often on a whim). Personally, I believe that politicians are the ultimate mischief-makers. One says black, the other ripostes with white. Therefore, my conclusion is to stick with what you know, especially what you know to be true, and do not be led by the ring in your nose to a whole new world of semi-reality.
Diesel is NOT done for. There are methods by which its use can be cleaned impeccably. Petrol, in some respects, is even more of a potential 'killer'. We know that it possesses carcinogens in its make-up. Yet, electricity is probably the most questionable fuel of them all. While nuclear power might emit the whiff of clean green-ness, it has further reaching implications and the alternative is fossil-sourced, which, like petrol and diesel, is fast being exhausted by industry and commerce.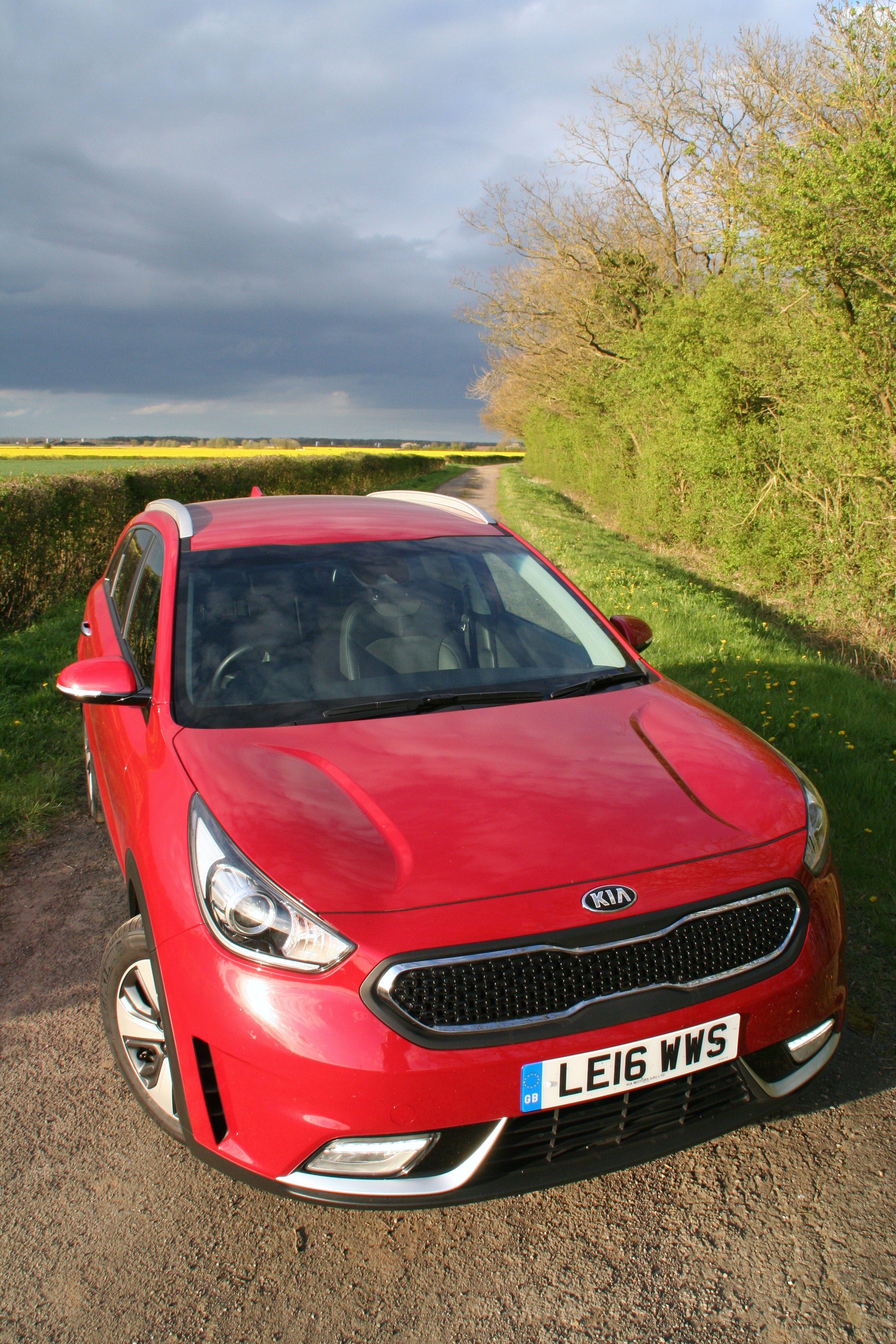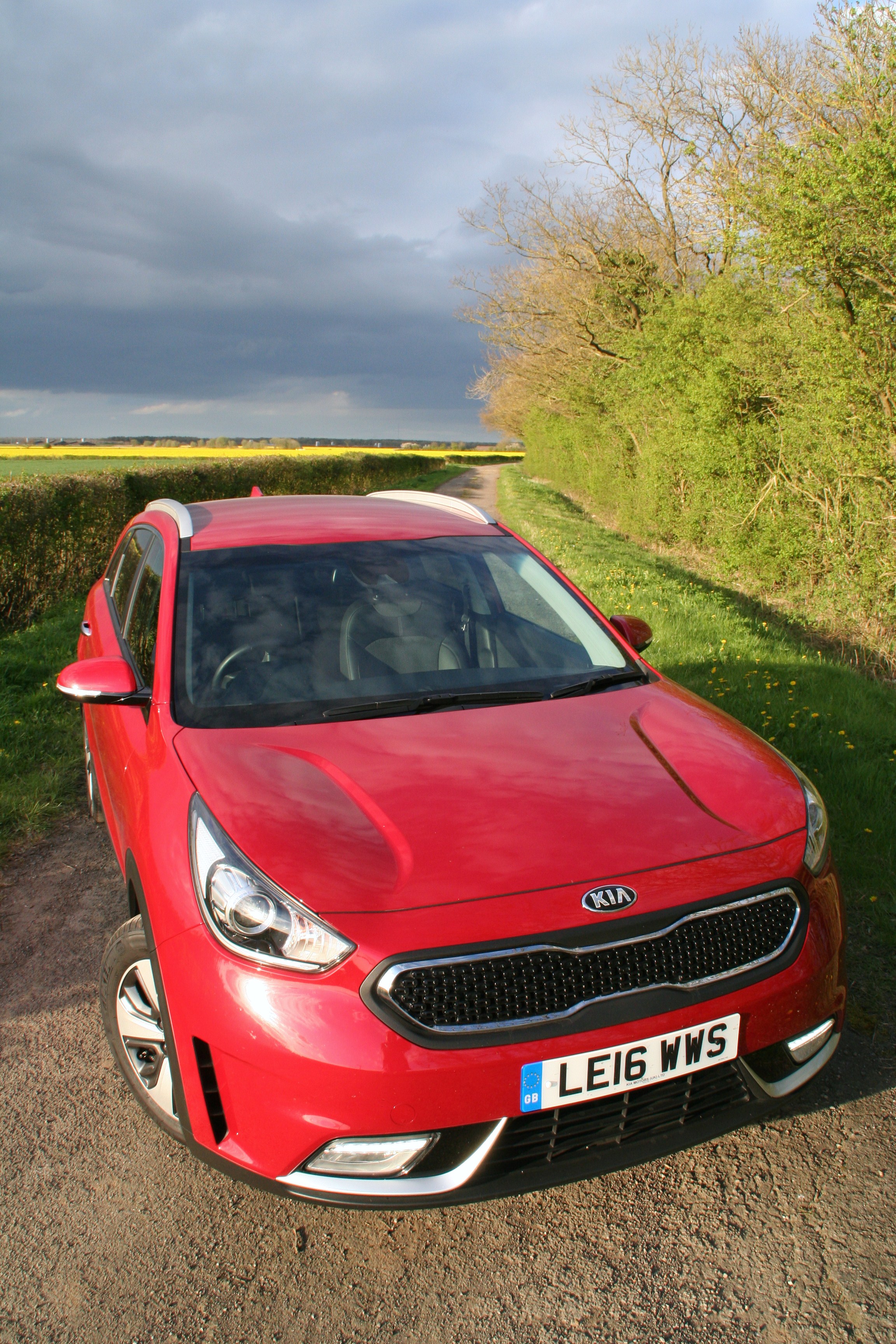 However, the demand for personal transportation, according to the very politicians and their supporting bodies that might like to 'ban' it, continues to grow. For what remains of my lifetime and that of my children, possibly even theirs too, there is only one motive solution: hybrid. Whether of a plug-in, or not, variety, the reality of an efficiency-enhanced fossil fuel powered family car, complete with on-board electricity generator that extends soya bean-like the rapidly depleting fossil fuel mileage potential, carries huge merits.
The technology is not new. Hybrids have been with us for over twenty years, although their impact has only increased exponentially over the past five of them. Yet, they provide an elegant and liveable solution to the age-old issue of eking out some vital Miles Per Gallon. Up until the arrival of some of the latest hybrid offerings, avant-garde was 'in' and remains the case for major hybrid protagonists like Toyota and Honda. Yet, Merc and BMW have proven that 'ordinary' and 'unspectacular' can be suitable bedding areas in their respective model runs that also incorporate hybrid technology.
Kia, which launched its Niro model last year, falls into that latter classification. As such, it is the first of the Far Eastern makes to engage with reality and take the more affordable end of hybrid transport into orbit. Possessing soft-roader styling details helps its cause, as that remains the fastest growing sector of the new car scene. However, that it looks painlessly like any other conventional hatchback aids that impression of normality to which its longer gestation rivals barely allude.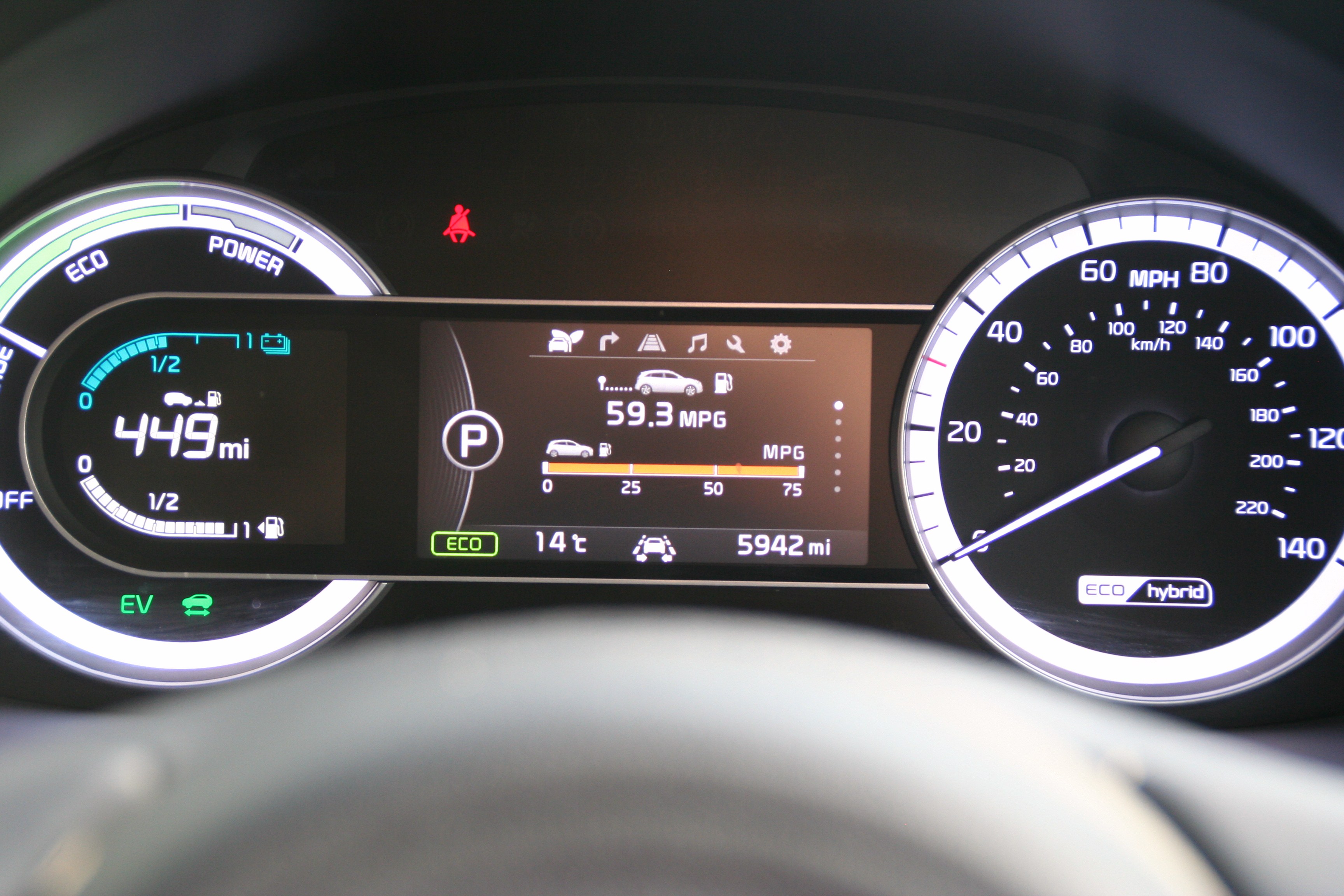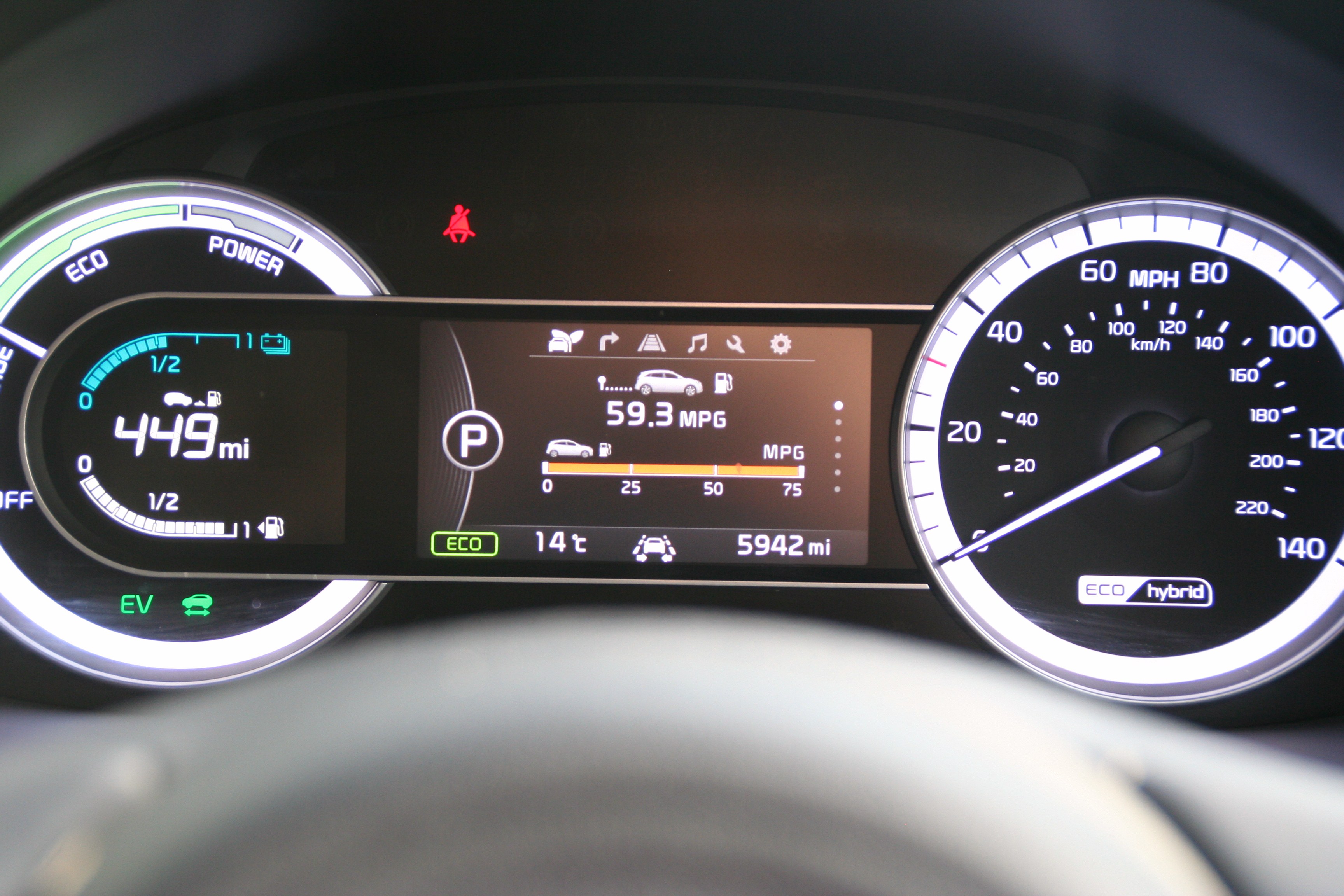 Keenly price-tagged from £21,635 in '1' trim (the test example, in 'First Edition' trim weighs in at £27,385), Niro cannot be accused of playing the fiddle, while Rome burns. It is another stage completed in its comprehensive normalcy campaign. It is also exceedingly well-equipped, with engaging, if initially confusing digital dashboard displays (that include two fuel contents gauges: one for battery power, the other for petrol), neatly assembled cabin accoutrements, comfortable and supportive seating, an automated manual gearbox, the growing array of safety addenda, a decent climate control system and high quality sounds.
In actual fact, the Kia Niro looks like conspicuously good value for money, when you contemplate the offering and its potential rivals, which, on the hybrid, or EV fronts, are all markedly costlier, even regular SUV-class competitors hover around £4,000 more, at least.  Yet, I could not resist asking myself another question related to the Niro's eco-viability. Up to now, eco-warriors (who are not always of the moth-eaten, prematurely grey-haired, vegetarian variety) have wanted to be seen displaying their eco-credentials. That's why the old fart at No. 33 Acacia Gardens creeps around town in his mobile-chicane Prius, when he is not preening the petunias, in the company of his blue-rinsed life partner. It is to affirm to others, not just himself, that the planet needs saving.
Yet, does that disciple of the green god stance hold any merit today? Probably not. It is a bit like the BMW Mini; once racily popular, now plateaued. It simply raises another case in favour of Niro.
The package is almost as unassuming as the product. Powered by a 1.6-litre, petrol direct injection engine that develops a modest 104bhp, its adjacent electric power unit produces a supplementary 43bhp, which combines to create a nominal 139bhp (do not ask…one has to presume that there is a combined 8bhp power loss, when the two engines work in unison). Not exactly landmark figures, I shall grant you, but they are enough to whisk a tonne-and-a-half of 4.3m long family car from 0-60mph in a modest 9.2 seconds, before hitting the buffers at an equally modest 101mph.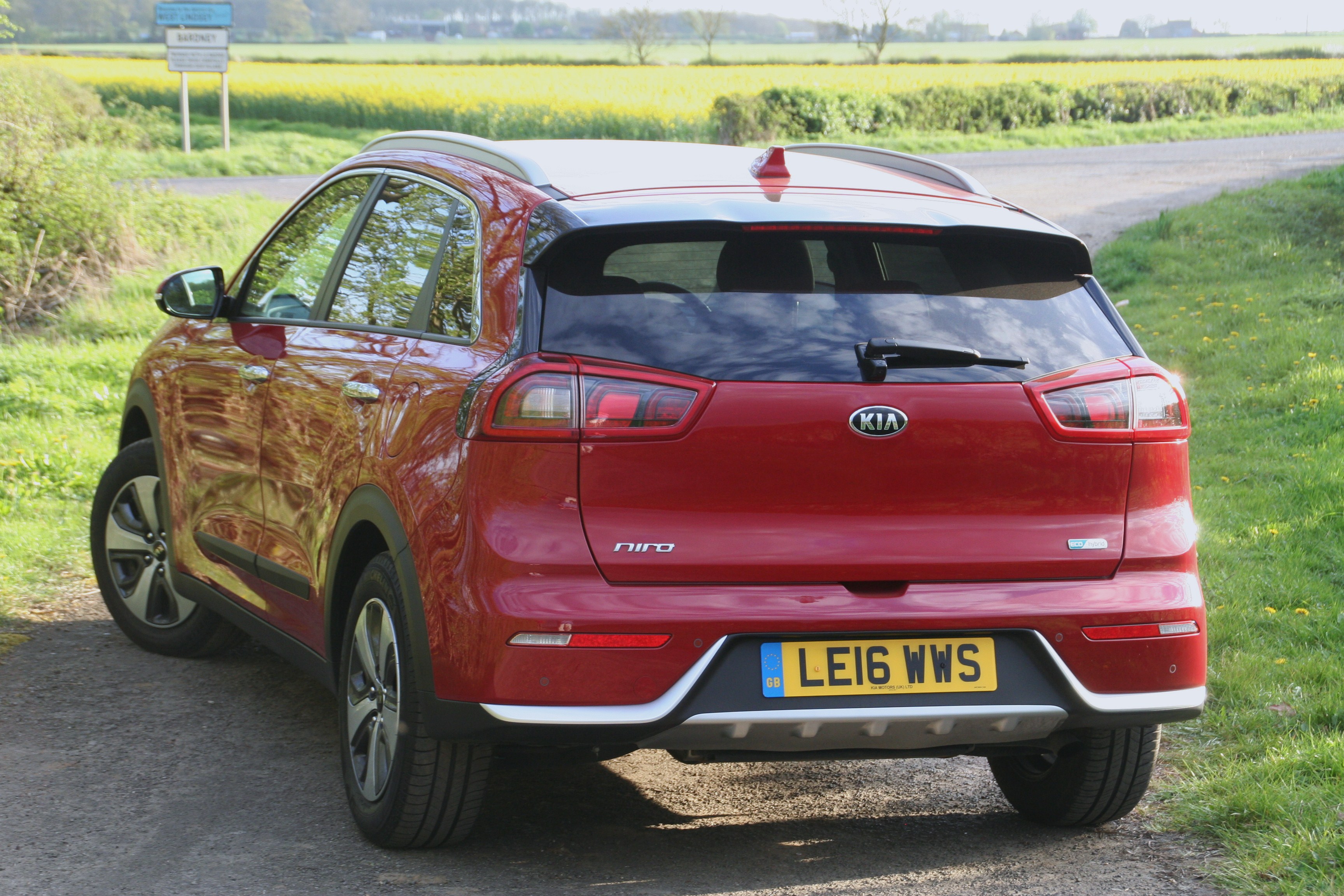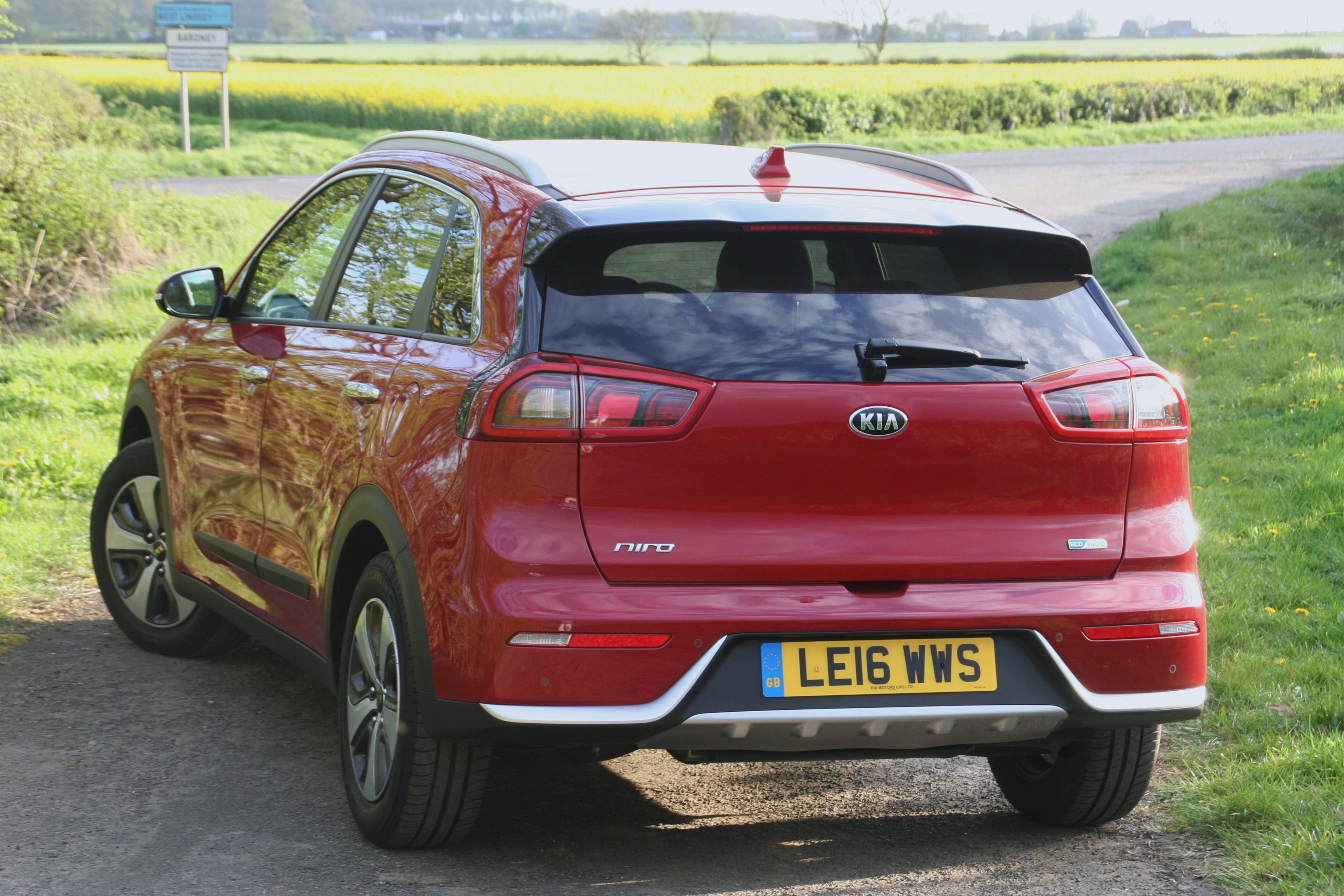 While that does not read like a racy novel, the Niro is so easy to pedal at illegal speeds, it can be immense fun to drive, aided by a dynamics package that is neither intrusive, nor anything less than supportive of the driver and vehicle occupants. Thanks to the electricity boost, it is a car that feels as naturally talented at an in-town 30mph, as it can do exploring the other end of the register across country (although not necessarily ours).
Above all, while my final week-long fuel consumption worked out at a more than healthy 63mpg, it can clock its government-stated 74.3mpg with surprising ease. Even giving it the beans that figure only tumbled to 54mpg and, trust me, I was revelling in its finely balanced handling, even though it was abundantly clear that its Lithium-ion polymer battery pack is no lightweight proposition. It can be felt in longer bends, although the moderately firm suspension does a great job of concealing its bulk by resisting body roll and dive under braking, while ironing out road surface imperfections both silently and painstakingly.
I mentioned briefly the air-con but it is worth noting that this is an ingenious system that can be directed only at the driver, when unaccompanied, which is not just unique but will also help in eco-terms. The bottom-line is Kia has produced a thoroughly agreeable motorcar that displays levels of consideration that I have simply not felt in similar and, more importantly, rival machines.
It is worth highlighting that, at no time did I attempt to wear my slightly tarnished eco-halo, when driving the Niro. As an acknowledged fan of twin-clutch, automated transmissions, I found that the unit in the Niro provided smooth, seamless gearshifts, with none of the 'jerkiness' of which some critics have complained, whether left in Drive, or selected manually, a function that none of the other hybrids can complete. It is almost as if Kia, which is admittedly 'late' to the party, with its Niro, has been standing on the sidelines like an incognito talent scout but, rather than pounce on its unsuspecting potential signings, it leaves them to play and constructs a supportive framework around their skills, which it then markets openly. Clever Kia.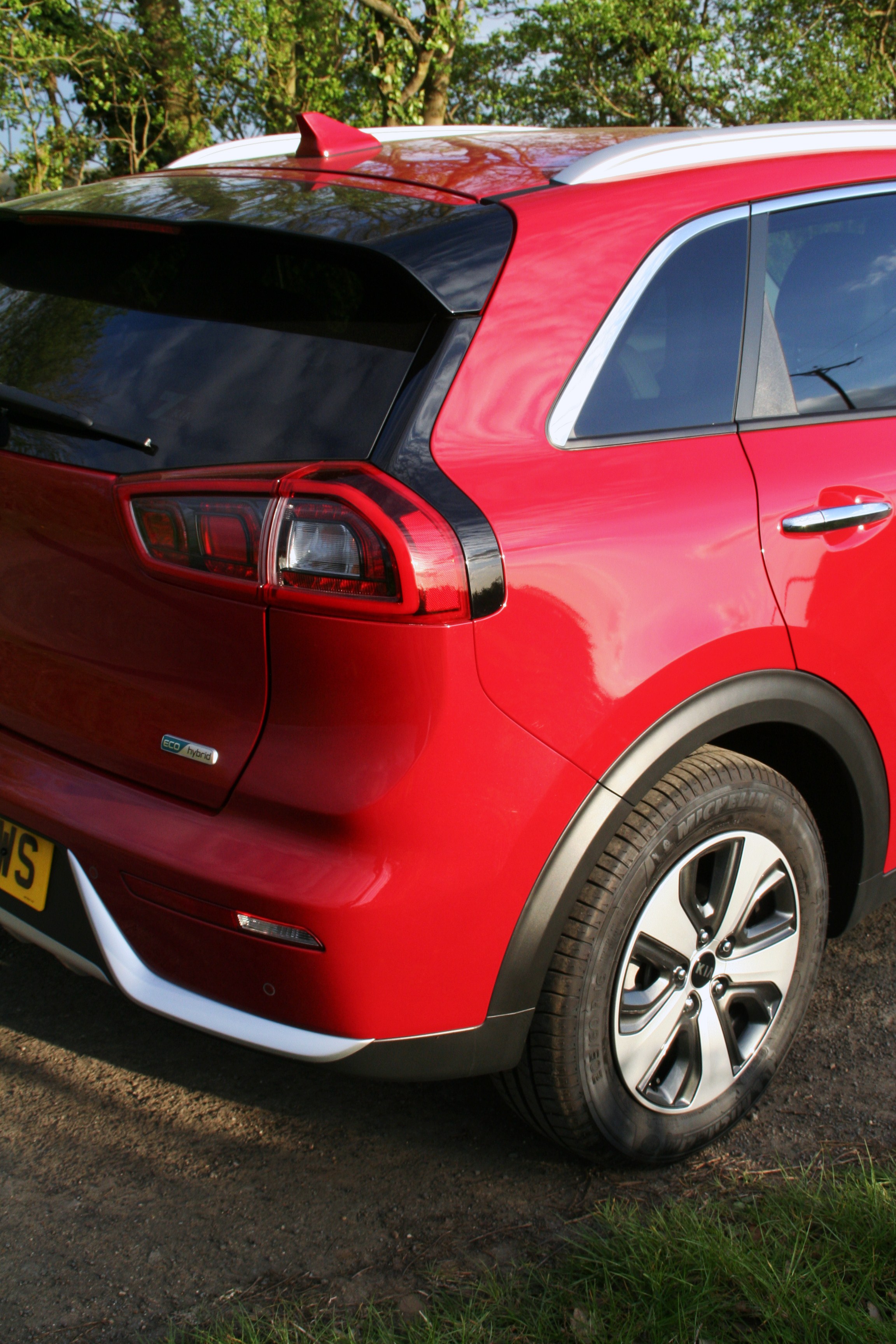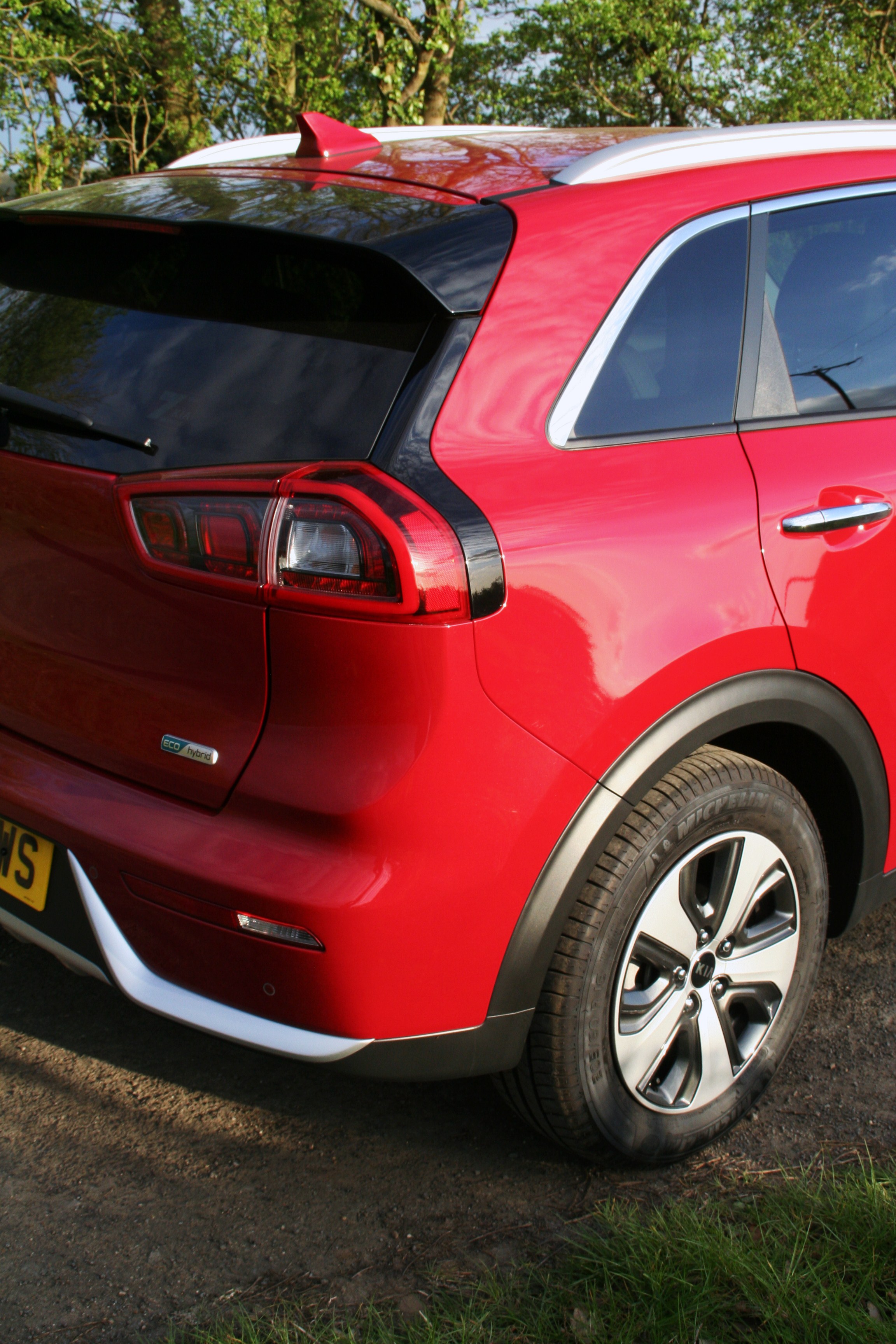 The integrity of this car is just stunning. Possessing Audi build quality, thin gap assembly, superior sound-deadening, marvellous chassis dynamics and all without trying too hard to attain sky-high frugality. How much better can it get? The Kia Niro makes sense as either a financially viable business car, which will please the company accountant, or an eminently spacious and practical family car for the private customer. Of course, it will carry a road tax levy, apart from EVs they all do today, so it is not exactly the ultimate in green motoring but at around 88g/km CO2, it is not bad.
If, in automotive terms, you really want to 'do your bit', Kia proves that you do not need to don a hair shirt, or raise questions about your age, or sexuality. The Niro delivers hybrid technology that is so acceptable that neither you, nor it, have anything left to prove. Now, if the British motor trade will only cease treating hybrid cars with the suspicion they do, they might start to hold decent residual values and the Niro would have slightly more than a safe haven.