While it seems like an impossible solution, French carmaker, Peugeot, may have just struck gold with its latest offering, which Iain Robertson believes might be the most apposite use of technology in the automotive arena.
Do not despair, I am not going to bamboozle you with an unlikely display of arithmetical genius. However, watching how Peugeot has dealt with introducing a 4×4/SUV model to its line-up is a lesson in avoiding expectations, most especially, if they are Gallic in origin.
While everybody and his dog rushed SUVs to the new car market, many of which would not have a hope in dynamic terms, let alone in passing a costs vs. profitability graph, Peugeot (and its partner, Citroen) watched from the sidelines. It is a popular French pastime.
The nearest that PSA Group (as it was) got to its own SUV was a badge-engineered Mitsubishi, produced at the former Volvo plant, in Born, Holland. The Japanese product was well-intentioned. Built solidly (on the same platform as the car that would become the Lancer Evo X) but originating from that rather untidy period, when Mitsu was struggling to free itself from DaimlerChrysler's cloying arms, a rather upright, Peugeot-grilled 4007 version and the notionally more attractive Citroen C-Crosser derivative served purpose.
Significantly more capable than the French-led advertising programme proposed, neither version sold in quantities large enough to warrant their survival. The problems lay within the company and its inability to recognise the value of SUV to both UK and European new car scenes. There were plentiful hints from every other player in the market but PSA stalled and it cost the Group dearly.
The first generation 3008 was a sop to the junior-league of the segment. Relying more on much-vaunted traction and stability control than out-and-out four-wheel-drive, it has sold in decent quantities, which should have encouraged the Group to contemplate individual marque offerings. Now with DS to factor into the mix, PSA is starting to see the relevance.
The new 3008 follows prescribed design and technology leads. However, Peugeot has been keen to shed excess baggage, without losing out on the equipment front. The benefits on the agility, frugality and performance aspects cannot be overstated. Despite being aimed at the most popular C-segment, at 4.45m in length, it is one of the most compact, although it boasts a significant increase in both interior space and practical packaging. Yet, it weighs around 100kgs less than before.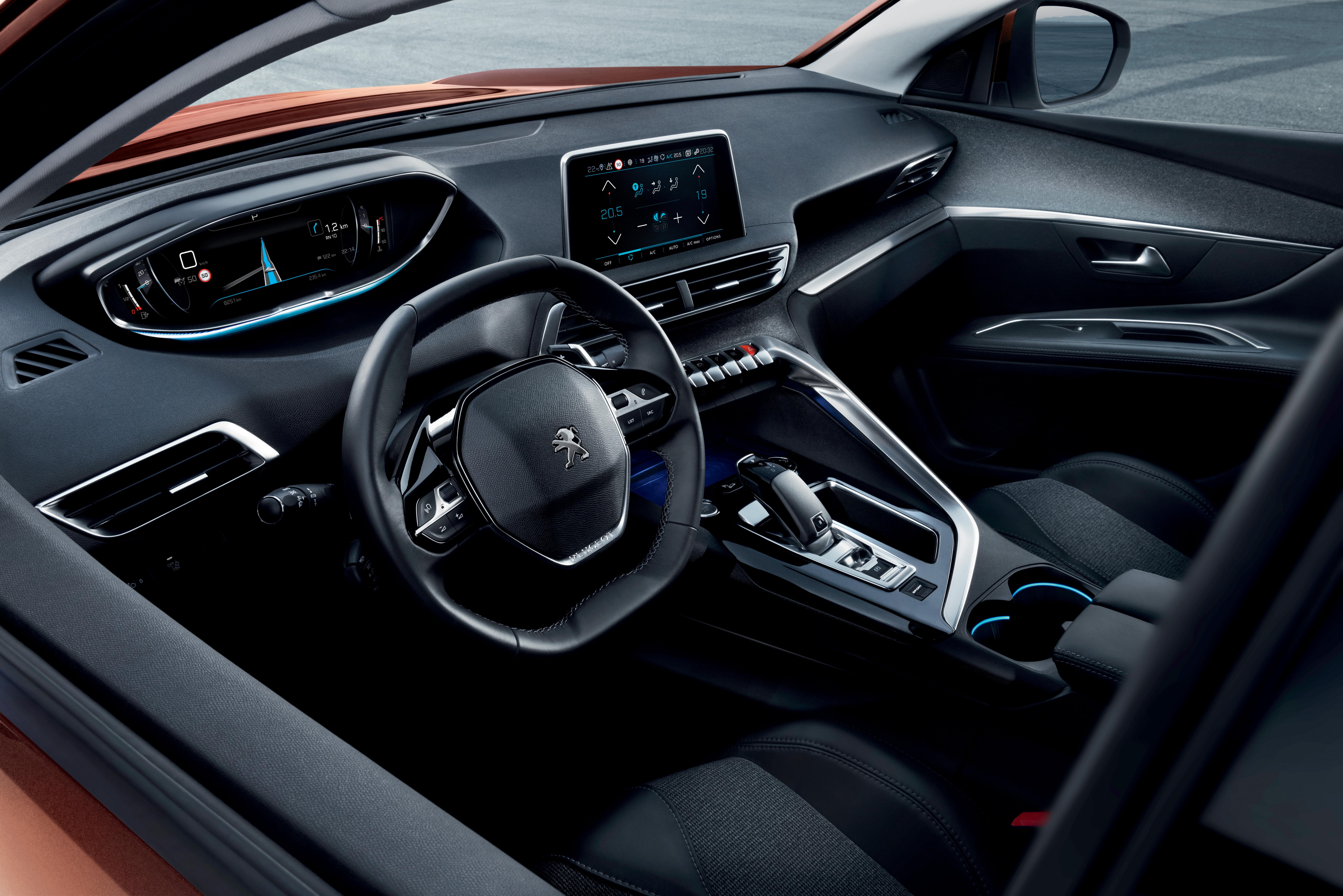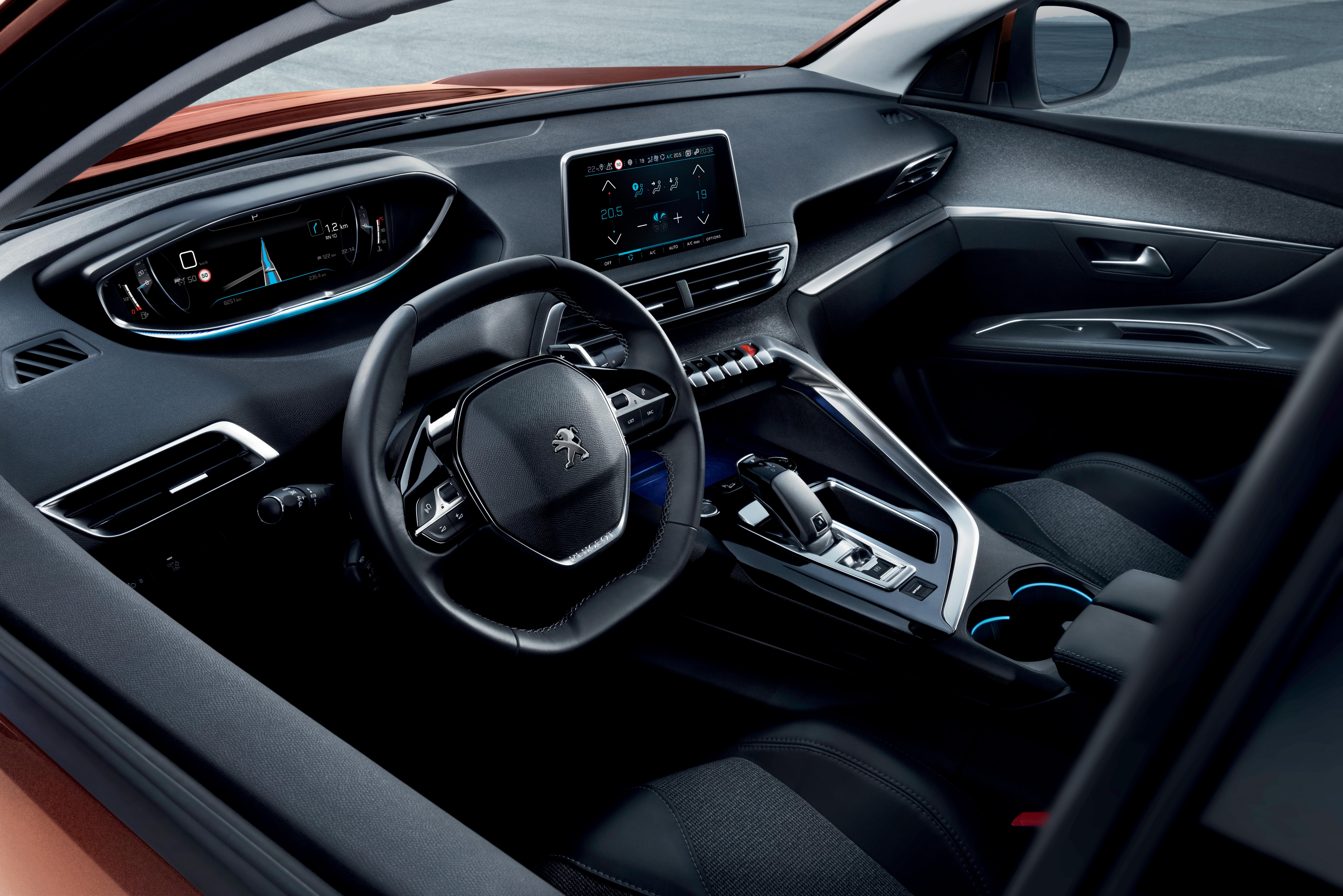 Allied to this fresh approach, the company has also exercised a new style of sensory enhancement, via sight, sound, touch and even smell. On this latter score, PSA has travelled down the dedicated fragrance route before, not entirely with much success, as customers soon tire of having to visit their supplying dealer to obtain fresh scents for the in-built dispenser. The other sensory aspects relate to intensity of cabin illumination, switchgear tactility and sound systems.
While 3-D sat-nav will be a feature of the new 3008, it can only be hoped that it will be a system that will actually work in countries other than France! Otherwise, MirrorLink and smartphone recharging pads also highlight the ownership proposition. Yet, it is mobility that is being addressed most appositely by PSA in this new model.
If we accept that SUVs might soon outnumber popular family hatchbacks on our roads, it is fortunate that they rely on increased height and not girth to meet their accommodation targets. As a result, a regular footprint is no more demanding on parking spaces than the former family car. For both business and private users, the ability to park anywhere has become an issue. However, so, too, is the need for the load deck to swallow entire domestic contents in a trice. Peugeot has played an ace card here, as its boot floor is now completely flat and most accommodating.
Powering the 3008 range is PSA's first-class petrol and diesel line-up of engines, from the super-efficient 1.2-litre (130bhp) and 1.6-litre (165bhp), to 1.6 and 2.0-litre turbo-diesels, with a choice of manual, or automatic transmissions. However, taking the theme of go-anywhere capability to another extreme, Peugeot has elected to entice its potential customer base (remembering that it is a late-starter) with a revolutionary urban mobility option.
With urban parking spaces at a premium (not just in price terms), having to leave a vehicle further away from a place of work is a harsh reality these days. Yet, open the boot of the 3008 and the ideal, plug-in mobility solution is awaiting usage. Known as the Micro e-Kick, it is a scooter of a type with which many families have become familiar, albeit with a key difference. This one is electric.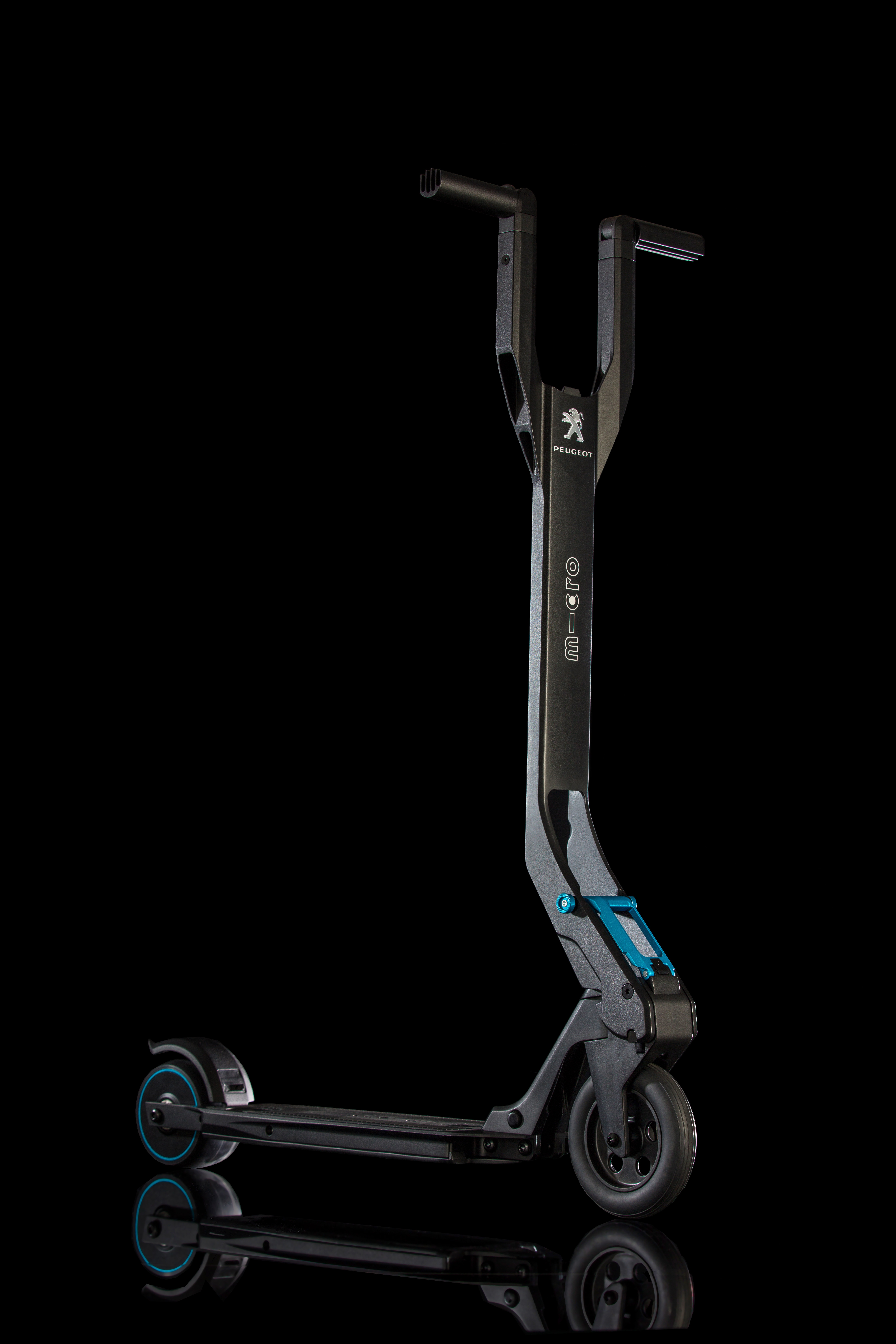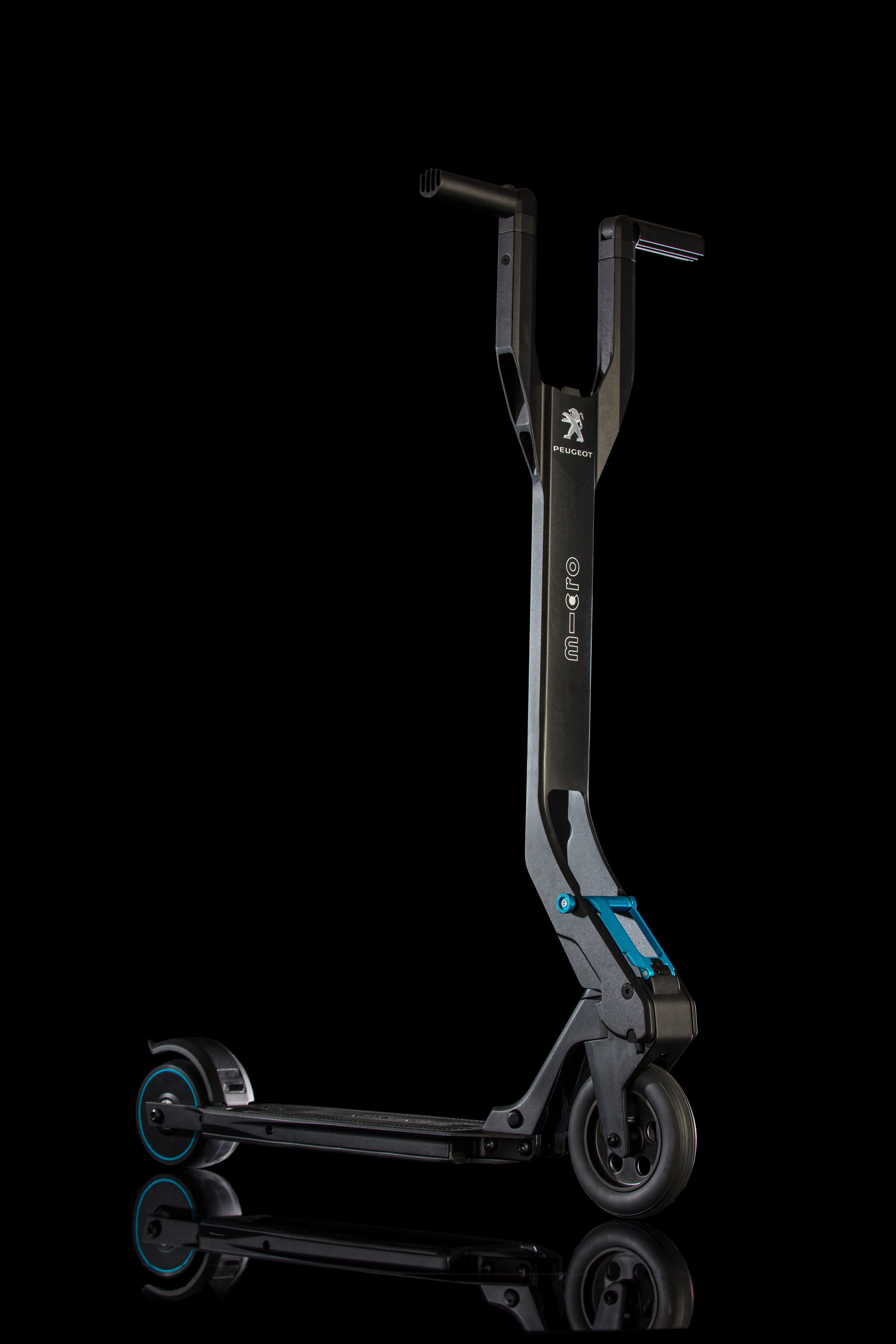 Sitting on fatter tyres than the children's toy version, it also features regenerative braking to keep its battery topped up. Peugeot remains one of the few car brands in the world that still produces bicycles and a folding bike option will also be available at the launch of the new car. However, the scooter presents a charming and space conscious alternative. Simply throw your rucksack across your shoulders, extract the scooter and, with a range of around 7.5 miles, at speeds of up to 15mph, this pavement-friendly, electrically-assisted mode of transport, which weighs a mere 8.5kgs, will zip you to your next destination.
As the ultimate combination of family adventure and personal transport, I believe that Peugeot is about to strike a valuable seam that will keep the brand buoyant for some years. While slotting a folding bike into your car's boot is not a novelty for many city-based commuters, to have access to your own electrically powered scooter does add a soupcon of fascination. I reckon that it is a winner! As to the car, well, it is not scheduled to make its first appearance on British roads until early next year, when prices will be announced, although it will make its public debut at The Paris Motor Show, in the autumn.