British car manufacturing continued its strong growth in March with output increasing 9.8% to 159,074 units, according to figures released today by the Society of Motor Manufacturers and Traders (SMMT).
Overseas demand showed the biggest gains, up 14.3% in the month, while production for the home market was broadly stable, falling slightly by -1.4%. It was a trend reflected in first quarter figures, with exports for the first three months growing 11.1% to 329,653 units, while domestic output also rose by 8%, buoyed by stronger growth in January and February, to take overall manufacturing volumes to 443,581, an increase of 10.3%.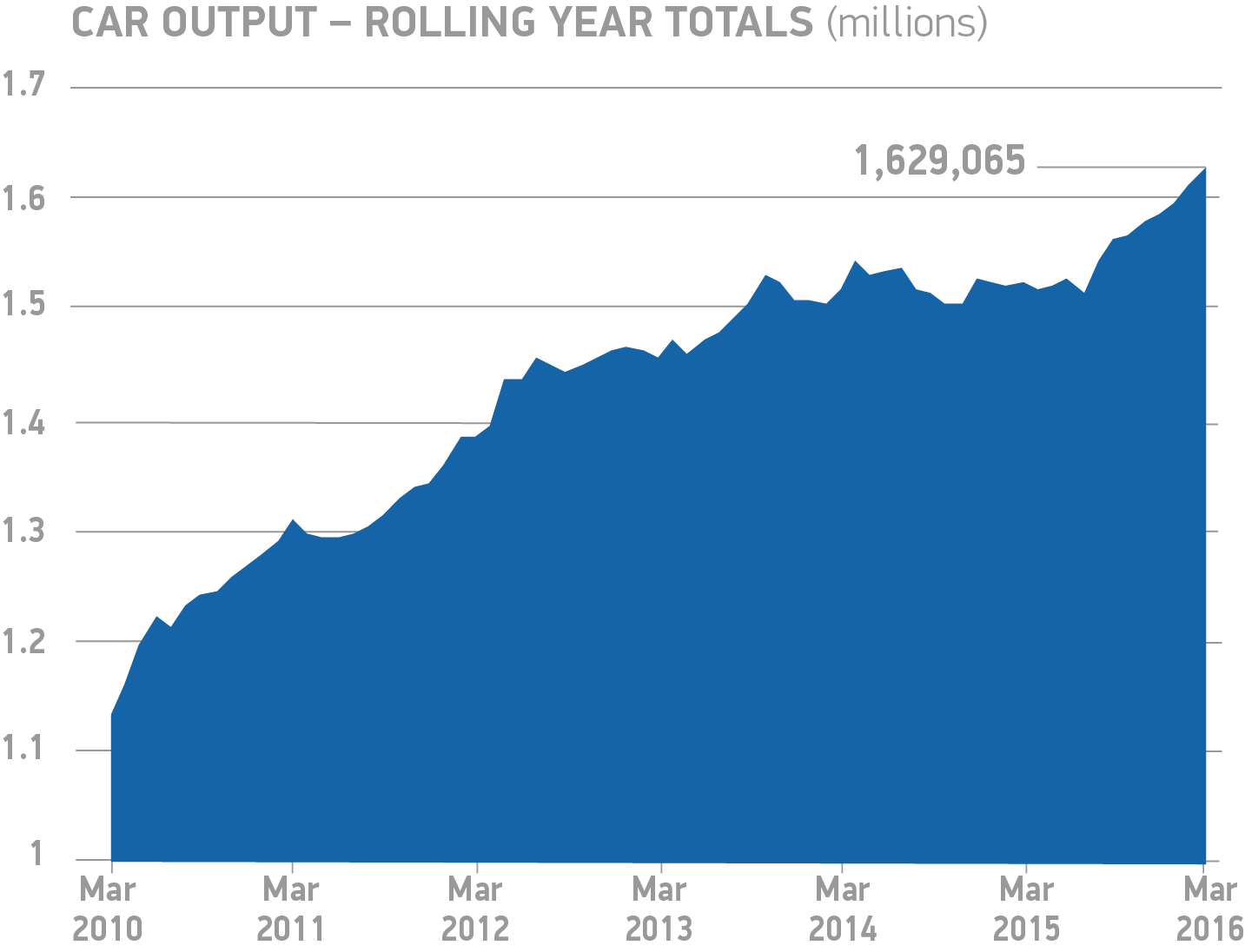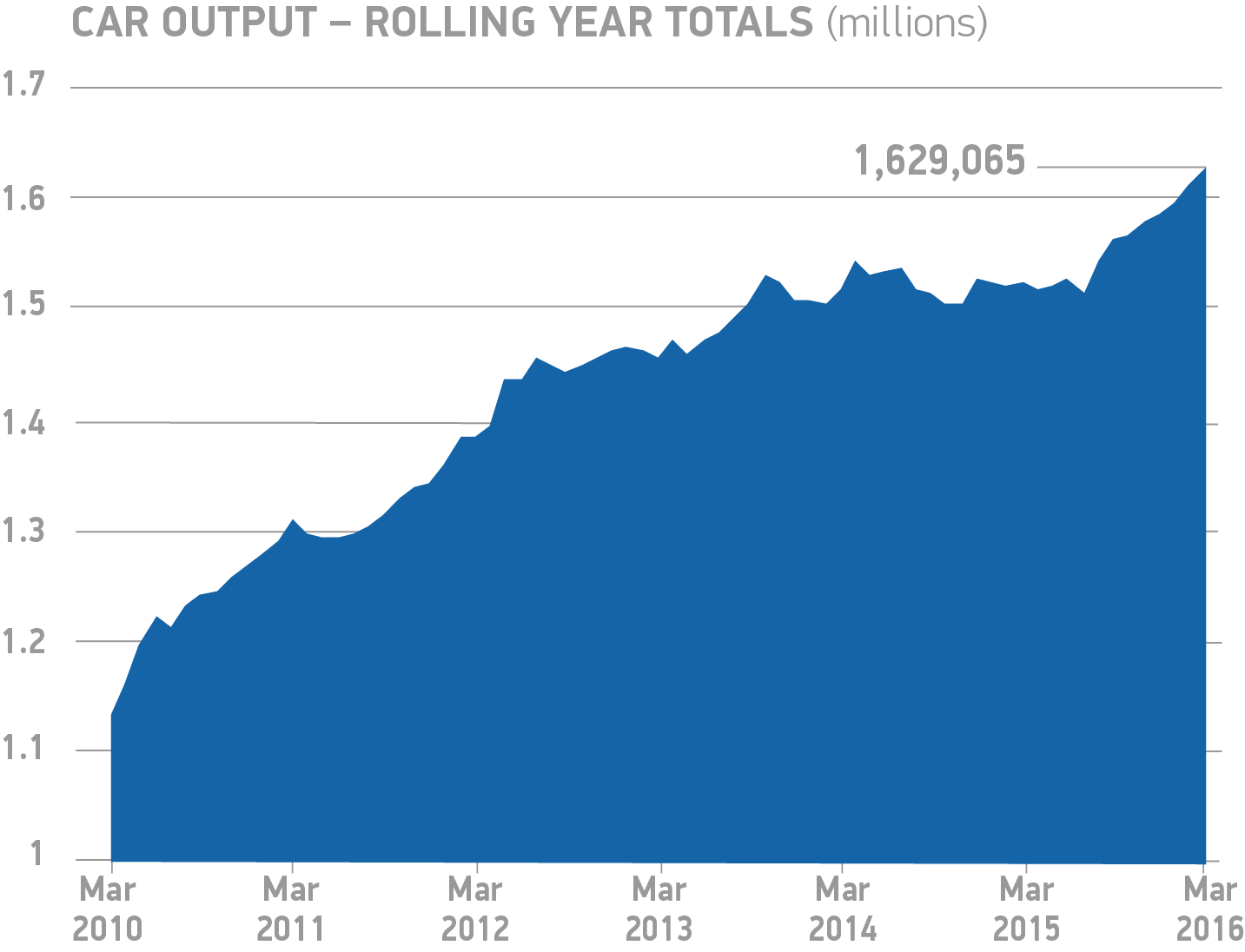 The news comes as the latest productivity figures released for 2015 show that each employee in automotive manufacturing generated on average £79,700 per car produced, up 1.3% on 2014 – the highest on record, and around twice the UK national average (and amidst data that shows our overall productivity and efficiency continues to decline in comparison to our European neighbours).
Mike Hawes, SMMT Chief Executive, said,
"UK car plants were at their busiest for 12 years in March, with a vehicle rolling off production lines every 16 seconds thanks to heightened international demand for British-built cars. Much will depend on economic and political conditions in key markets but, with several brand new global models starting production here in the first quarter alone, the prospects for future growth look bright."
The automotive industry is a vital part of the UK economy accounting for more than £69.5 billion turnover and £15.5 billion value added. With some 160,000 people employed directly in manufacturing and in excess of 799,000 acrossthe wider automotive industry, it accounts for 11.8% of total UK export of goods and invests £2.4 billion each year in automotive R&D. More than 30 manufacturers build in excess of 70 models of vehicle in the UK supported by around 2,500 component providers and some of the world's most skilled engineers.
Surely this increased demand demonstrates a viable future market for UK steel…?