Some would say 'roaring' but most would describe Lexus's sportiest offering as 'barking', suggests Iain Robertson, who admits to becoming beguiled by the largely two-faced, four-door family saloon that is surprisingly easy to live with.
Unlike any other period following (or during) a major economic downturn, the fast growth in demand for incredibly fast motorcars seems to be undiminished at the moment. While many developments ran at a slower pace in the months following the 2008 'financial crash', said to be the most severe of modern times, the last collapse at the turn of the 1990s stymied a few potential fast cars, not least the Bugatti EB110GT, even putting some of those firms out of business.
Our country is passing through a period of extreme flux. Even the most engaged of economic commentators cannot state, for certain, what the future holds. Yet, the demand for costly, high-performance, luxurious goods remains unceasing. While I have personally never sided with the argument that suggests the rich are getting richer, I am starting to notice a distinct divide between what might be described as 'unobtanium' and that which is normally within reach. North-South divide?…Well, that's always existed.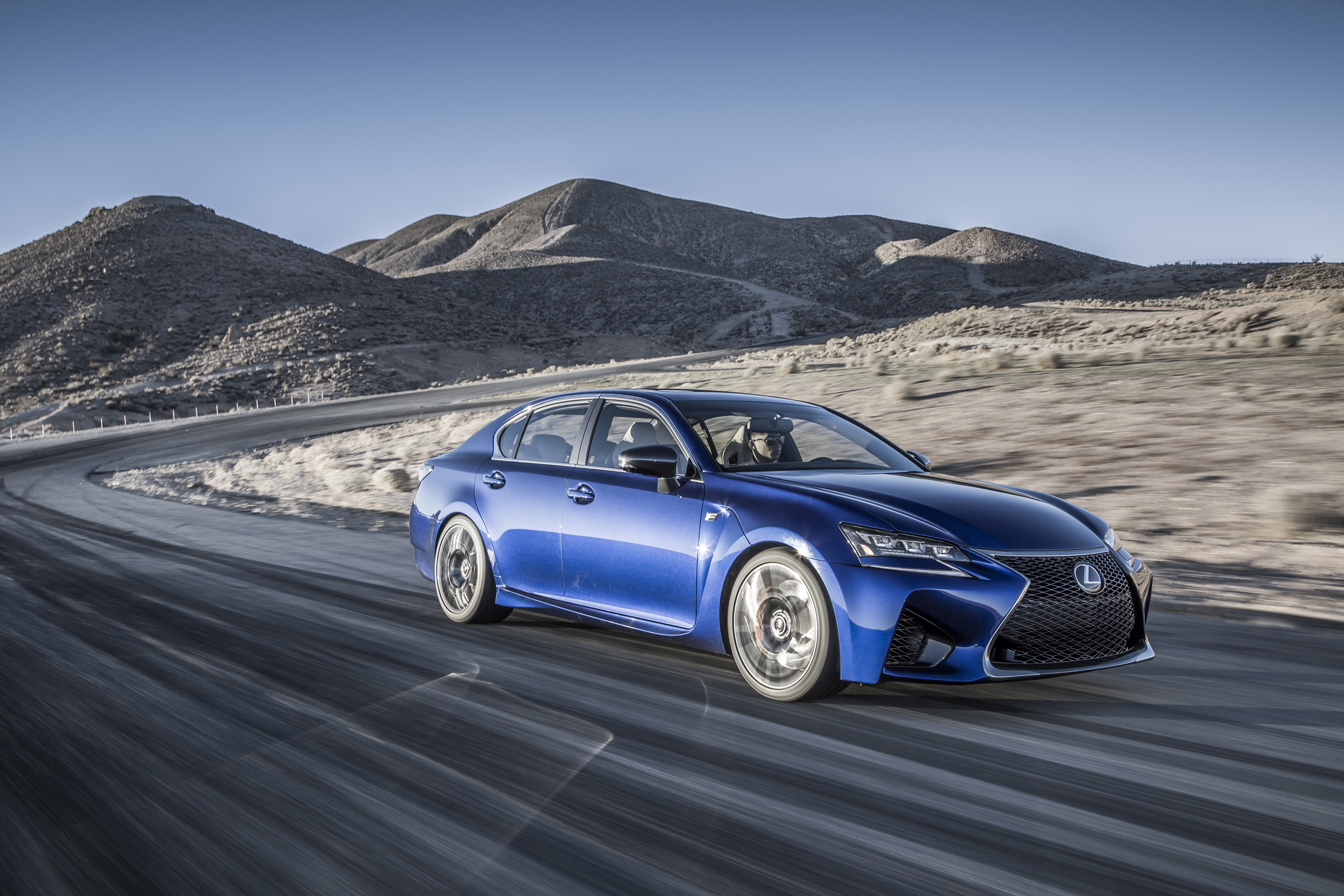 The most obvious signpost, to me anyway, lies in the growing number of McLarens, Lamborghinis, Ferraris and Bentleys that have been appearing on the roads of my present home county, Lincolnshire. It is a location not known for its desire to show-off its wealth and riches, unlike Cheshire on the flip-side of the Pennines, packed with footballers' wives and their sporting partners allied to a reputation of being the wealthiest county in England, with more millionaires per square mile than any other.
In fact, I have resisted the temptation to test supercars, expensive sportscars and super-luxurious barges. I even felt slightly guilty last summer, when I obtained the keys to a £110,000 Range Rover, even though I have many wealthy farming neighbours, to whom such a motorcar is daily fodder. Yet, Lexus, the luxury and sporting arm of massive Toyota, has created a surprisingly practical bridge between the ridiculously expensive and the tangibly-within-reach-with-a-bit-of-effort. It is a mid-range car called the GS F, by which you can presume that the first two letters stand for Grand Sport, while F represents Fast, a factor of which I became most assured within two minutes of depressing the starter button.
Based on the anodyne but modestly attractive GS four-door saloon that Lexus sells in moderate numbers to the company executive sector, with a few examples reaching private hands, mostly second-hand, while Lexus might describe it as rather special, the truth is, the base car scarcely warrants a second look. However…in 'F' trim it is as explosively engaging as any supercar might be by intention.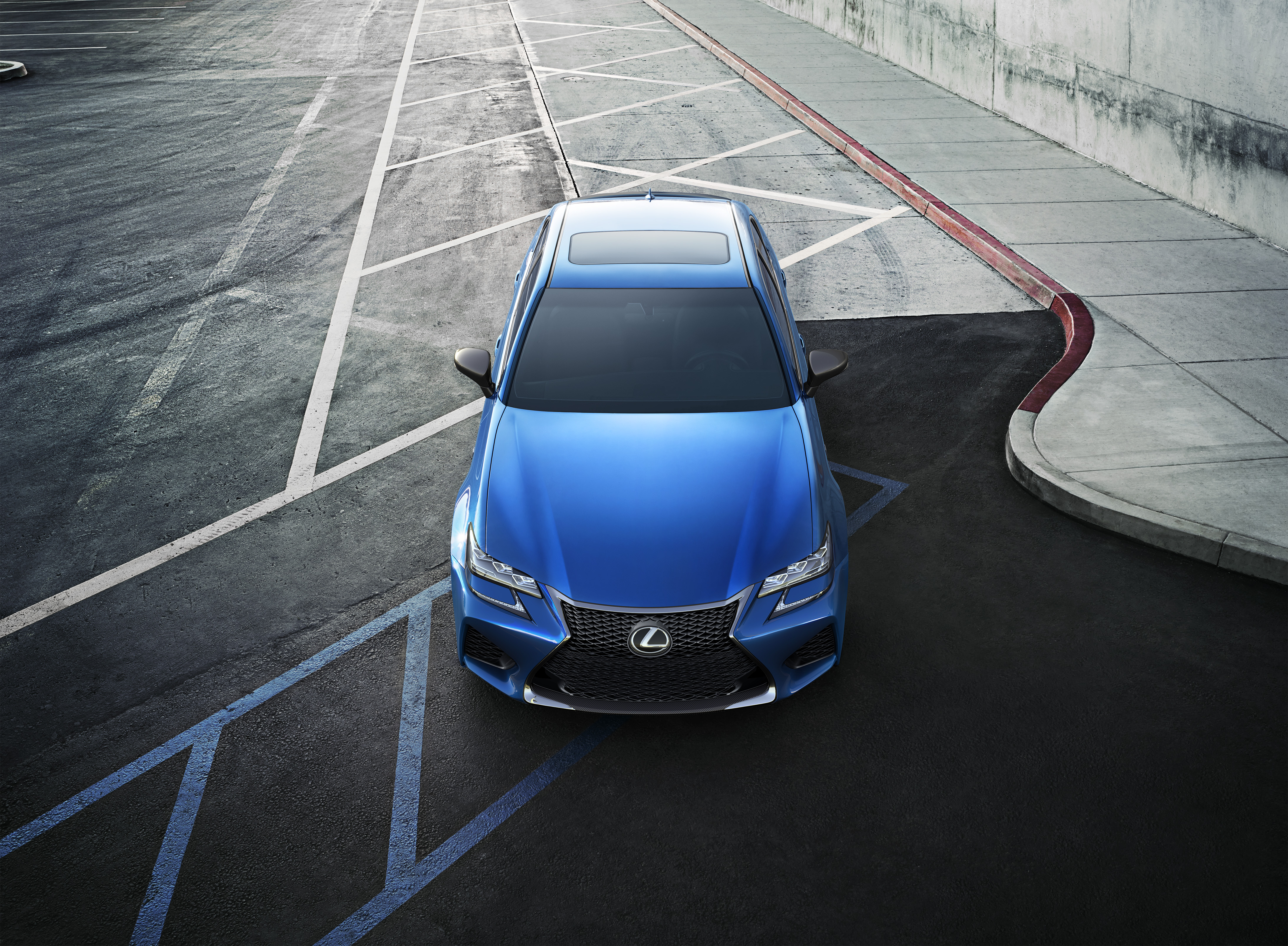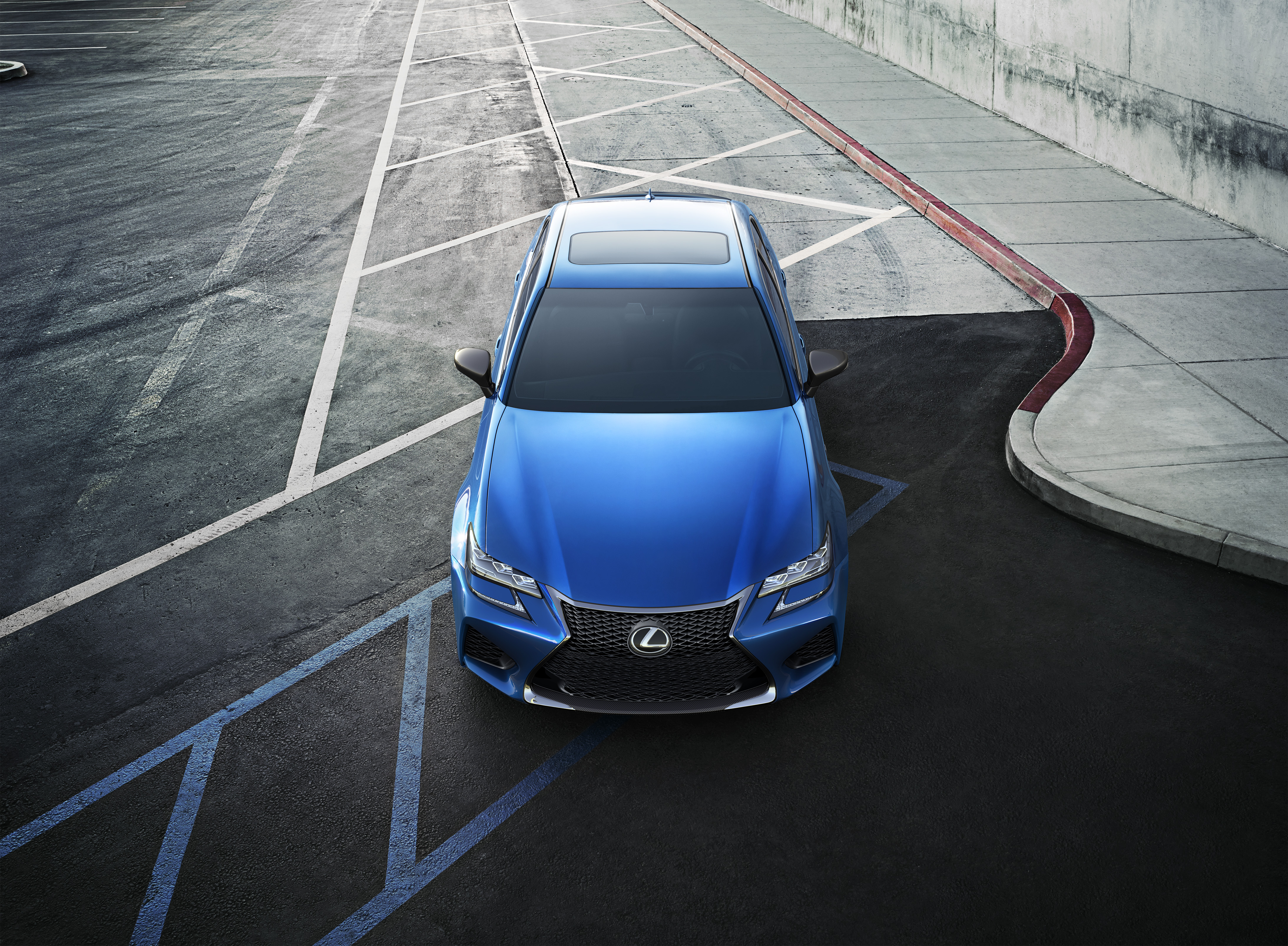 The customary gulping air-vents that could shame a basking shark flank the spindle grille, while twisted side-skirts ply with the vented front wings. At the tail-end sit two pairs of slanted tailpipes, separated by a sub-bumper splitter and lid-mounted carbon lip. However, the big clue for the performance cognoscenti can be spotted between the forged dark pewter Y-spokes of the 19.0-inch diameter alloy wheels: Brembo's finest multi-pot brake callipers finished in inescapable bright yellow, clamping enormous ventilated and radially slotted disc rotors. If anything shouts intent, they do.
Somewhat harder to see but an aural delight, amplified through the Mark Levinson speaker system, from barking start-up through the car's 7,200rpm rev-limiter, is a basso profundo 5.0-litre V8 engine boasting dual variable valve technology, twin overhead camshafts and an instantly reactive 471bhp. Tickling the throttle teases the delivery, tempting the driver to dig deeper. It is eminently engaging, smile inducing and guaranteed to cause your buttocks to clench a little tighter, because that urge drives only the rear axle in a way that the torque vectoring graphics on screen fail to alleviate. It is as though an inherent danger lies within the fevered touch of your right foot. One mistimed cough and you could be off.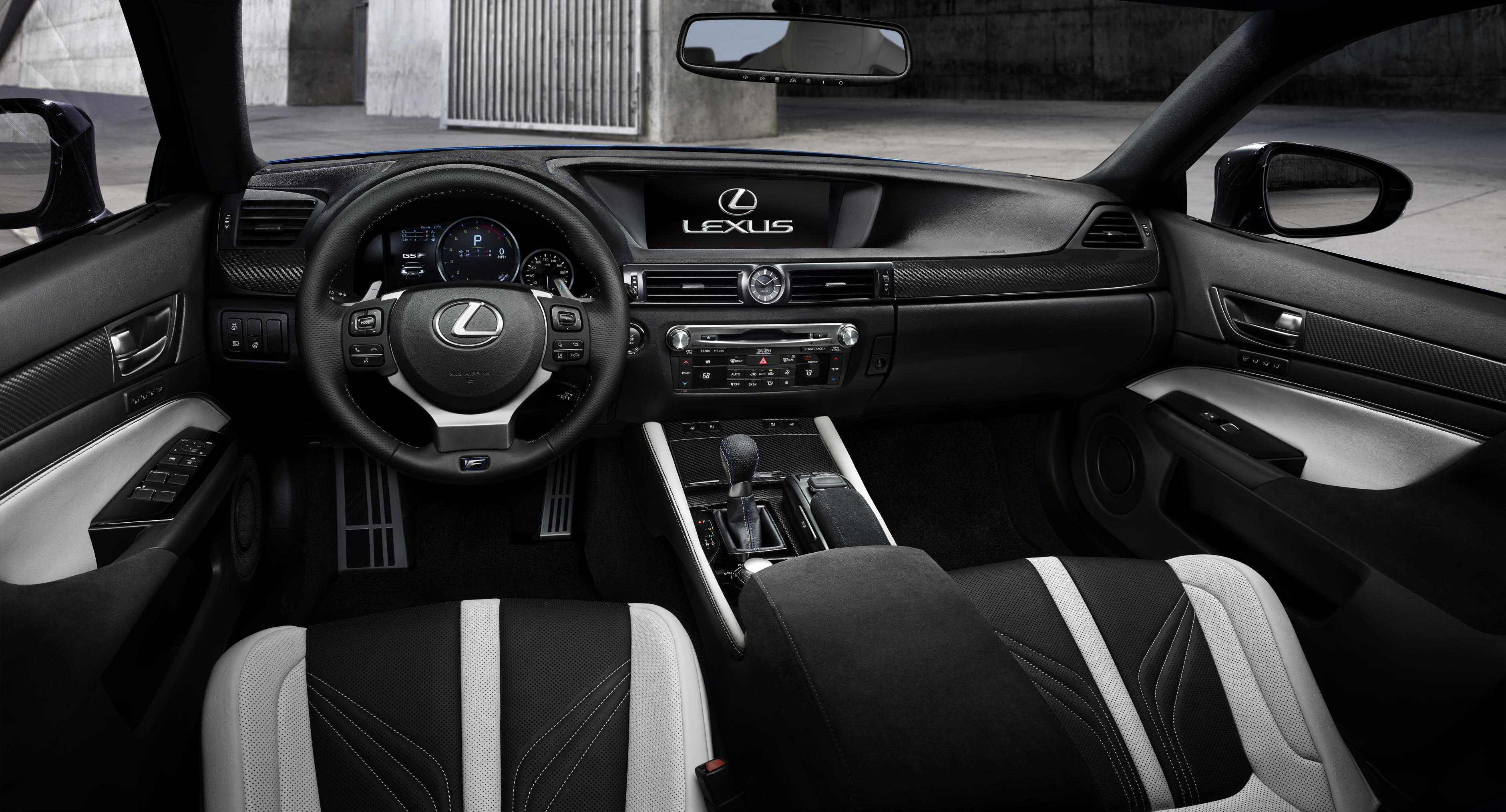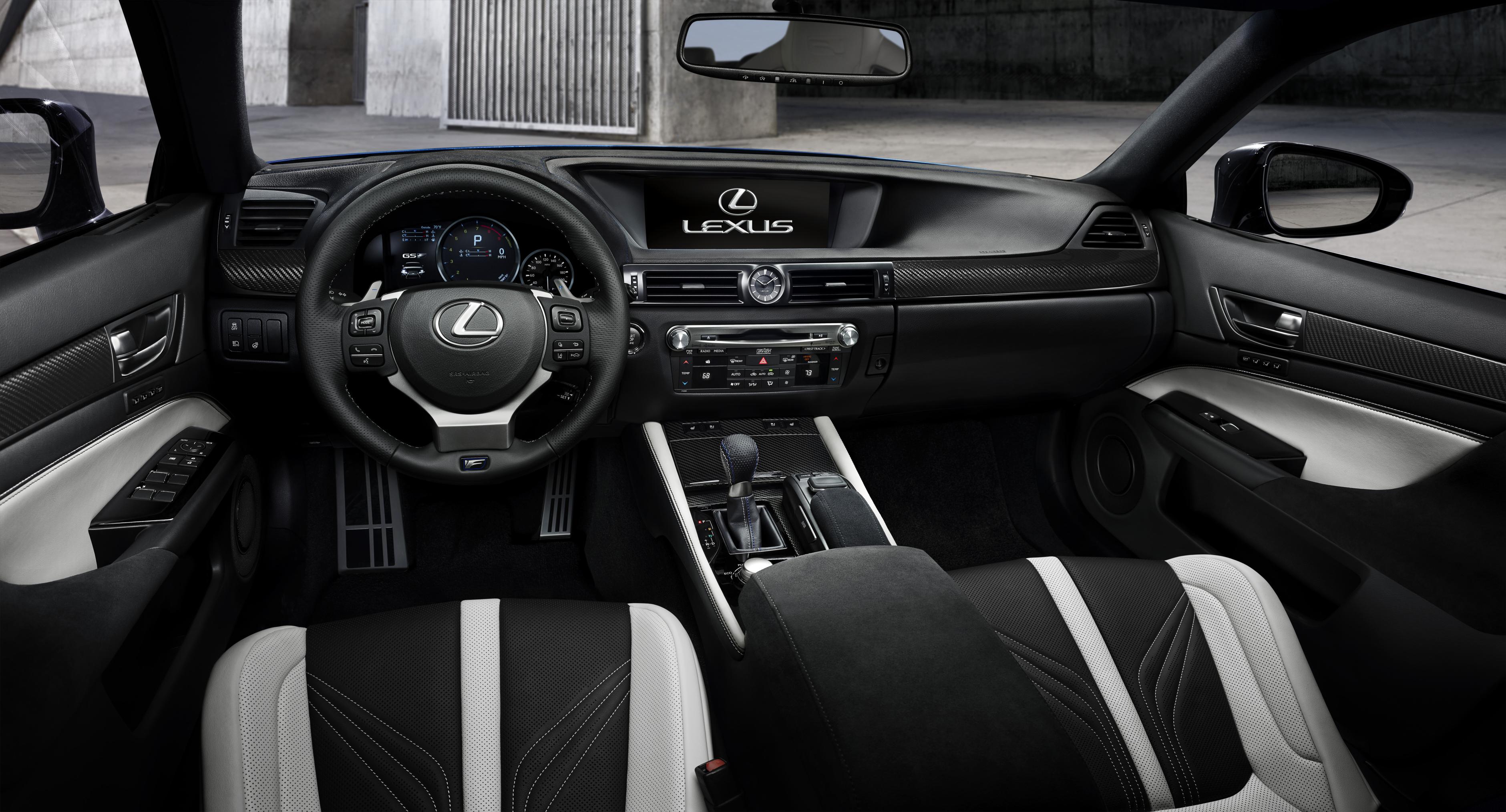 Yet, the car is nannied by a plethora of acronyms, some of which you will know, some that need elaboration: PCSS (Pre-Crash Safety System), LK (Lane Keeping), ABS, EBD, VSC, Traction Control, VDIM (Vehicle Dynamics Integrated Management) and AVS (Adaptive Variable Suspension). Elements can be switched off but none that would court your demise, even though a soupcon of waywardness can be felt with every wet-road application of throttle, hinted at by a wiggle of the tail, as the raw power argues politely with vehicle electronics. There is enough on-tap to comply with the laws of physics but this Lexus is as safe as houses, even when you feel confident enough to play.
It is a monster of dinosaur grade but its rounded teeth are really more effective chewing on the vegetation than removing lumps from your limbs. It is hardly inexpensive to run but name me a supercar that is not. Those exhaust pipes emit a rich 260g/km of CO2, which equates to a first-year road tax levy of £2,000, while its £74,375 price tag demands a £310 premium over the subsequent £140 annual fee for the first five years of operation. Business users have a 37% taxation benefit levy (BIK) to attend to. As stated, it ain't cheap.
Driven calmly, the GS F will log an easy 25-26mpg, but dip the loud pedal and that return can halve easily. The Lexus will attack the 0-60mph sprint in a blistering 4.2 seconds, although its top speed is a more ordinary 168mph, driven through the 8-speed direct-shift (i.e. twin-clutch automated) transmission that can be paddle-shifted, or left to its own devices. No matter, as the shifts are micro-managed to be fast and all but imperceptible, regardless of which of the four driving modes (Normal, Eco, Sport S and Sport S+) is selected via the rotary dial to the rear of the centre console, it could be said that the gearbox is missing a trick, or two. Alter the settings and the TFT screen elements change in colourful harmony, while the analogue speedometer, marked to 220mph, lurks small but peculiarly obvious in the lower right quadrant of the instrument panel.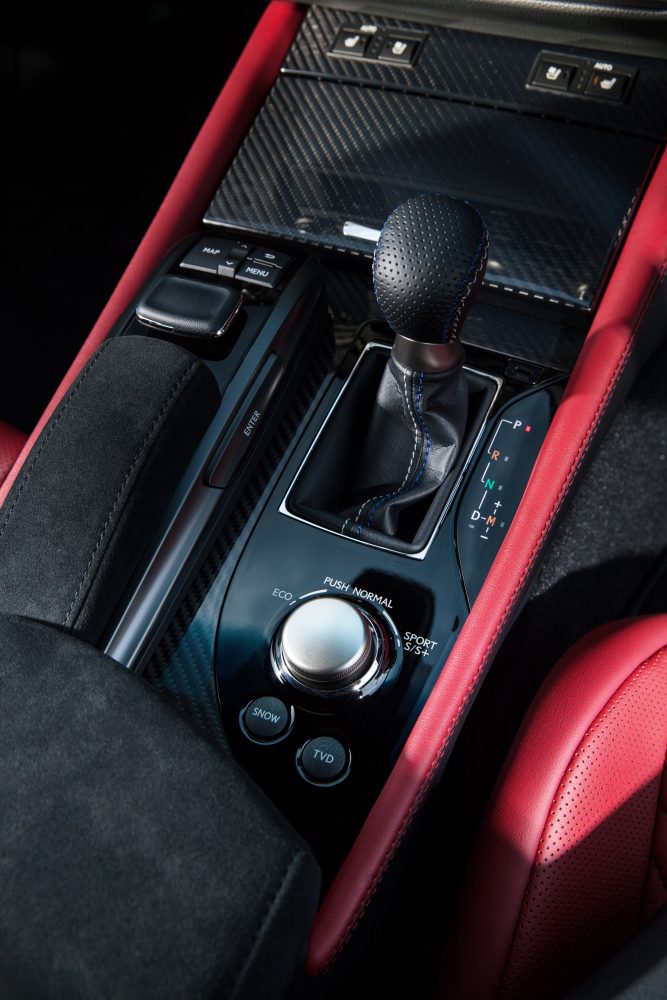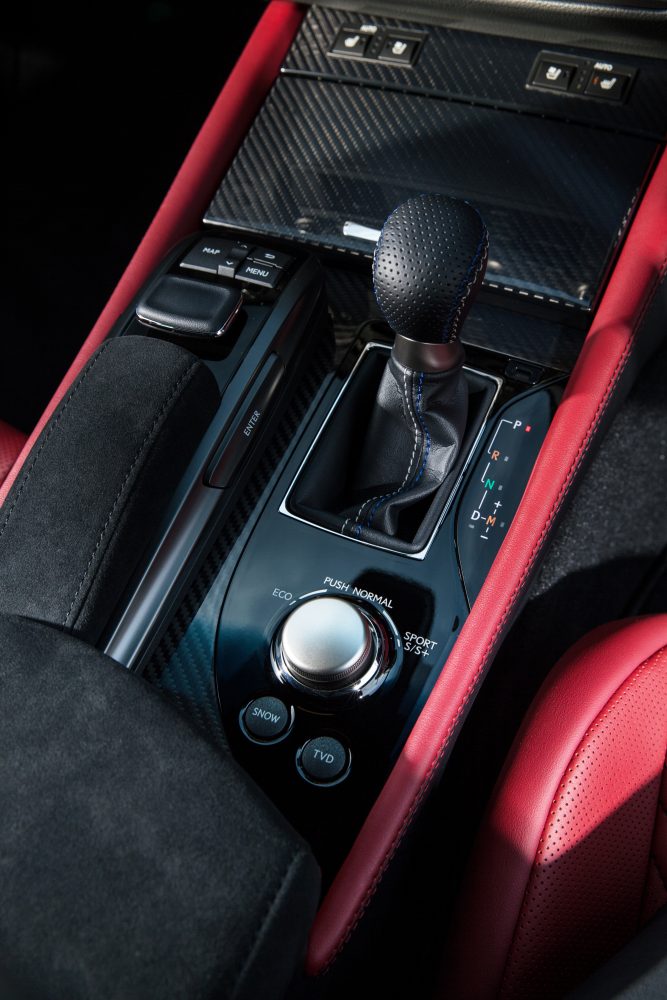 For reasons best known to the marvellous world of technology, my personal photographs should have shown the pearlescent white paint finish and bordello-fresh red hide sports interior of the test car but (like every good workman, I blame my new computer) you must make do with Lexus' stock shots. Regardless, the cabin is a place of exceeding comfort and support, which is what it should be, even at what appears to be a conspicuous bargain price tag. Those electrically adjustable, armoured seats blow both hot and cold on demand, while power adjustment of the steering column aids both accessibility and comfort levels.
Used as school graduation transport for a personal friend's children, I can tell you that, despite the car's verging-on-ordinary appearance, it attracted more attention than a new Ford Mustang, a Chrysler 300C stretch and a full-house Autobiography Range Rover. In a staged 'sound off'…okay, I realise that it was childish…it won hands down and was probably iPhone photographed more frequently than any other swish, valeted and chauffeured machine for just one evening in town. The kids adored it.
Its dashboard centre features an enormous 12.3-inch, hi-res multimedia screen at the top of the stack, above an analogue timepiece, a CD-slot and the climate controls. In significant ways, it is classier and less of a gimmick-fest than a Nissan Skyline GTR, because the material quality is exemplary. Okay. The big Datsun is way faster and costs 40% more but, if effortless, safe cruising, with an unconventional twist, is your bag, then the GS F is where it should be placed.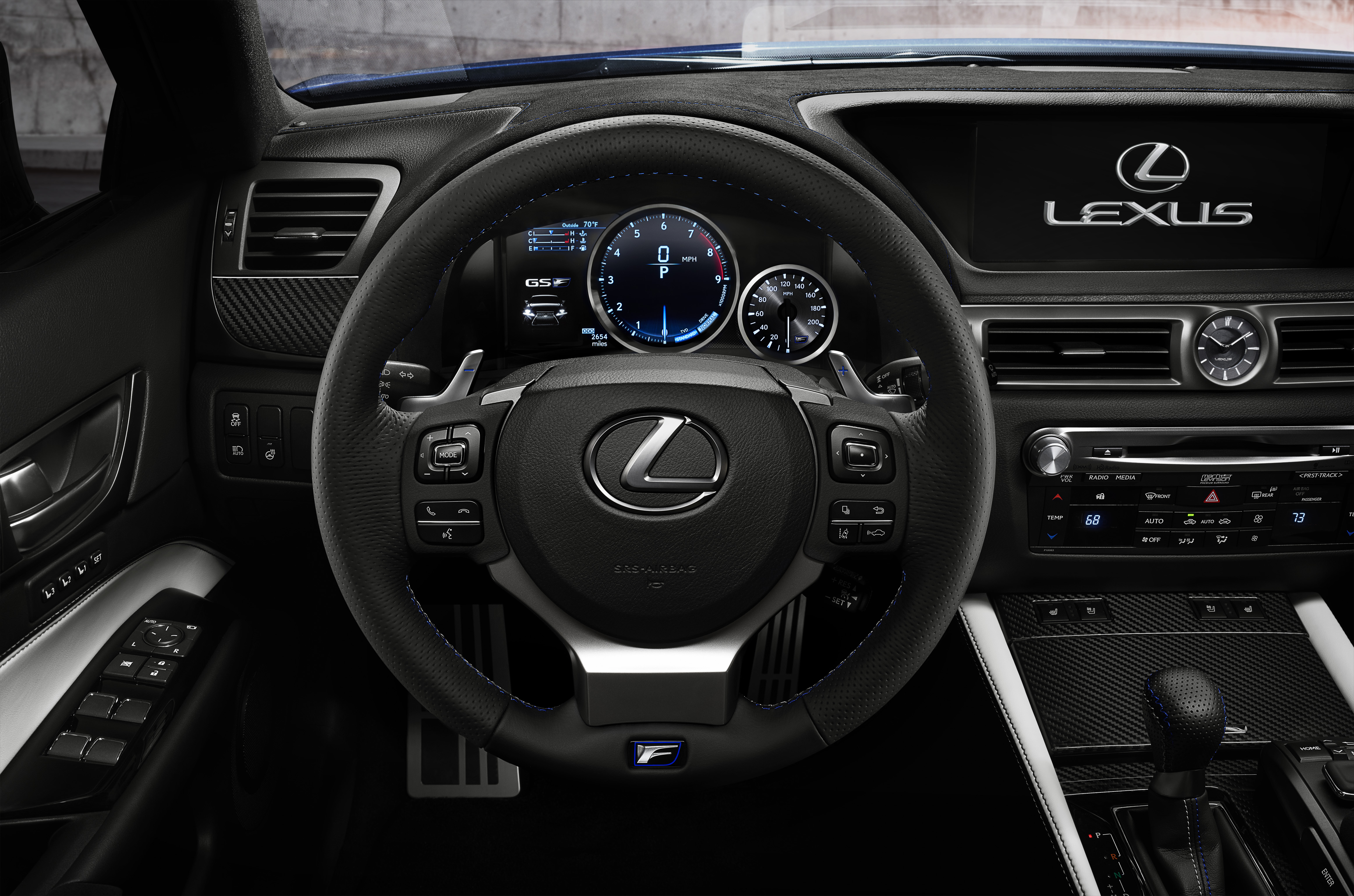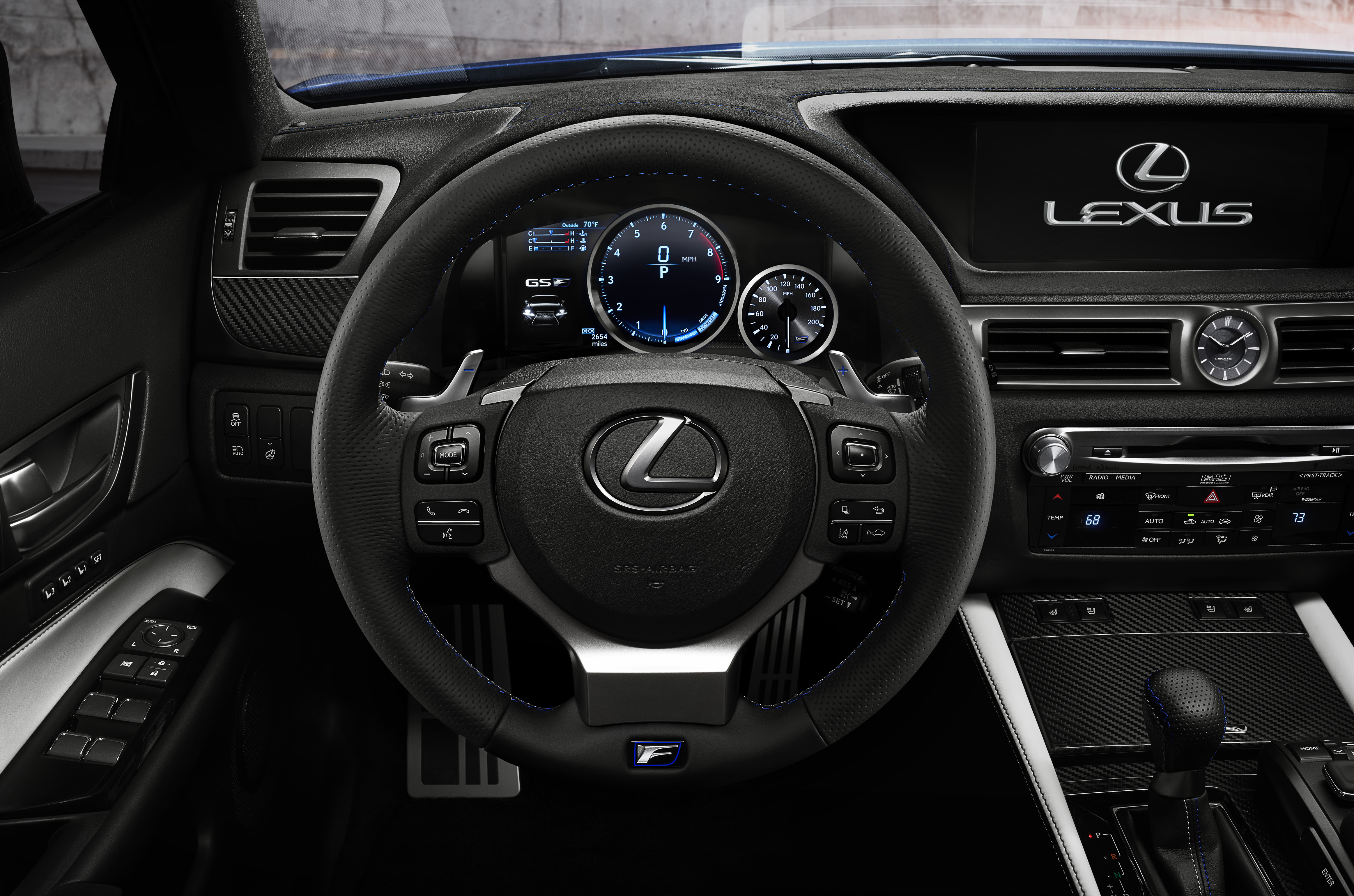 Lexus does not want to compete with what might be perceived as its rivals. The company employs Sachs sports variable (but not adaptive) damping on its forged alloy suspension arms and has ensured that the torsional rigidity of the body is optimised to handle the vast power. Yet, it is lighter than a BMW M5 and lacks its turbocharged torque. Its sensitive on-board mouse and computer takes a lot of familiarisation and I never quite managed to master it but the car allows bravery to find its limits, with a level of dynamic chassis balance that is encouragingly competent and super-refined. Its steering is surgically precise and the other controls are worthy of the supercar class. Even the increasing aural splendour, once the engine revs pass 4,000rpm, is an experience that you want to replicate at every available opportunity. It is truly a mixed bag, which might also be perceived as failing in its duty.
As good as it is, it lacks the ultimate aim of its key competitors. It simply does not possess that definable 'edge'. Don't get me wrong, GS F is immense fun and raucous on demand but it possesses shortcomings beyond its mellifluous tones.
Lexus has created an utterly sublime super-saloon that provides a genuine sense of occasion with almost every drive. It garners attention, sometimes when you do not desire it. It is beautifully built and exceptionally comfortable but it remains a jester on a stick, more exciting noise than enticing capability, never quite the sum of all its truly first-class parts. Its key appeal lies in the fact that it is different and as rare as hen's teeth, which might grab the attention of a very small slice of the motoring population.