Not normally confused, Iain Robertson believes that what Suzuki calls its Mark Three* version of the Swift is actually a Mark Four, although he shares the manufacturer's quiet enthusiasm for what is sure to be a genuine ground-breaker.
Continuous Improvement is a Japanese hallmark that has been exercised and adopted across the world-wide manufacturing sector. In some areas, it is known as 'Kaizen' and its principles are well-established. There is little need to seek a definition, as its two-words in English explain all that is necessary.
As regular inhabitants of this page will know, I lease currently a Suzuki (Baleno). It is where I place my regular monthly payments, a factor which should also provide you with affirmation that I have confidence in the brand. My fascination for Suzuki is also tinged with admiration, because I appreciate mechanical goods that are engineered soundly, logically and in an uncomplicated manner.
In 1990, when my eldest son was 18 years of age, I honoured his birthday by buying him his first car; a white Suzuki Swift 1.3GTi (Mark Two). I knew that it would work well for him, as it was compact, lightweight and exceptionally…well, swift, for its relatively small engine capacity. However, it was also sporty enough that, in playground bragging rights, it was an important step-up from the base Fiesta, or Metro, driven by his contemporaries.
In fact, I liked it so much that, when he did not need the car, I drove it. Three years later, when he was 21, I bought him another birthday present in the shape of the upgraded version of the Mark Two Swift 1.3GTi…which I enjoyed driving even more. Therefore, it is fair to state that my appreciation of the Swift, the latest version of which its makers call the 'Mark Three' (*), although they seem to ignore the 'GA' version, also known as Swift, which preceded what I call the 'Mark Two', is deep-seated. I apologise, on their behalf, for any confusion!
The current Swift model (Mark Two, or Three, depending on your opinion) is something of a stalwart in the UK. It has been the backbone of Suzuki GB's business, selling well over 10,000 units annually since its 2005 introduction. Watch this space…the new Swift, with its Fiesta-ish but prettier protruding snout and design elements that are best described as 'familiar', is going to outsell today's example by a healthy margin.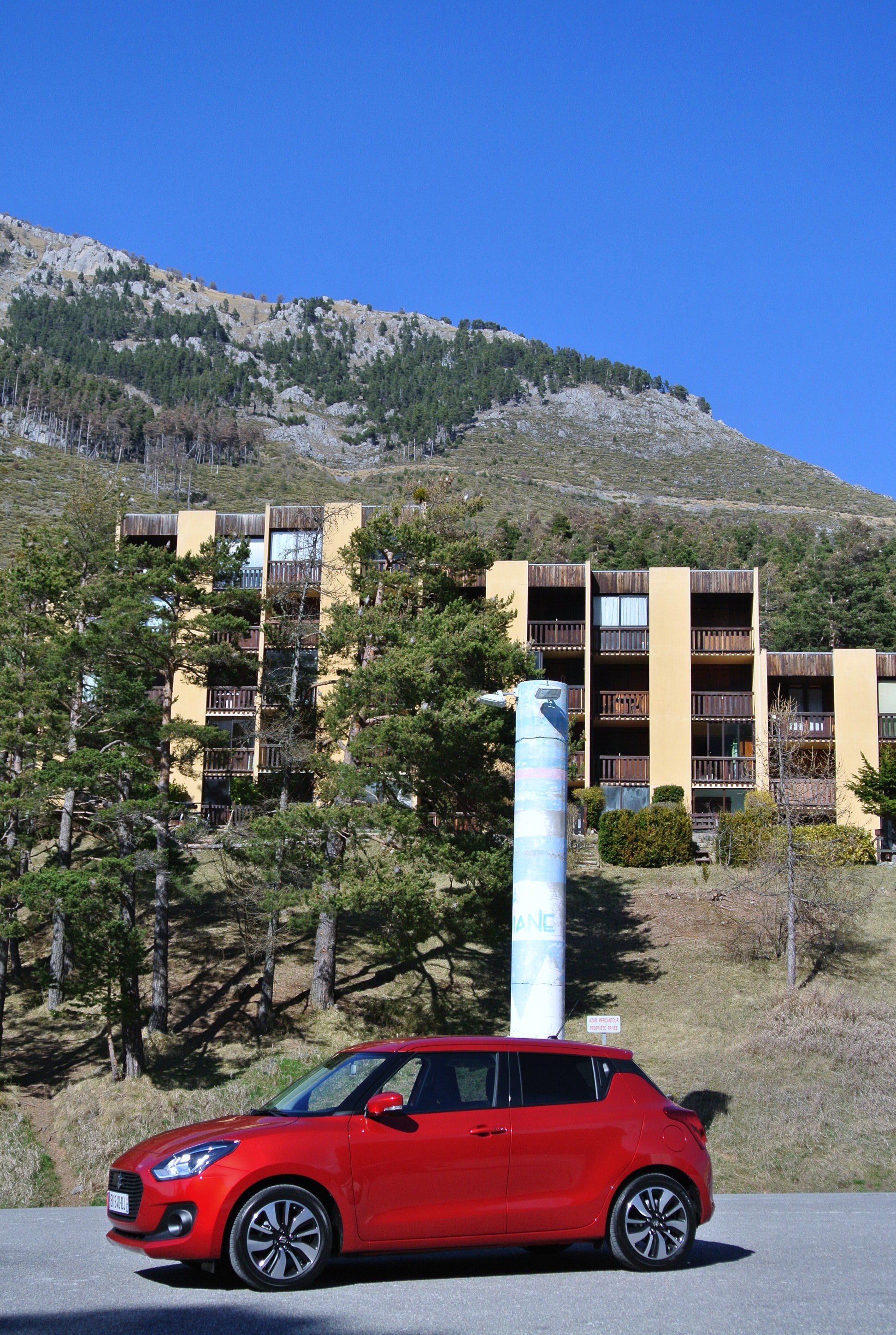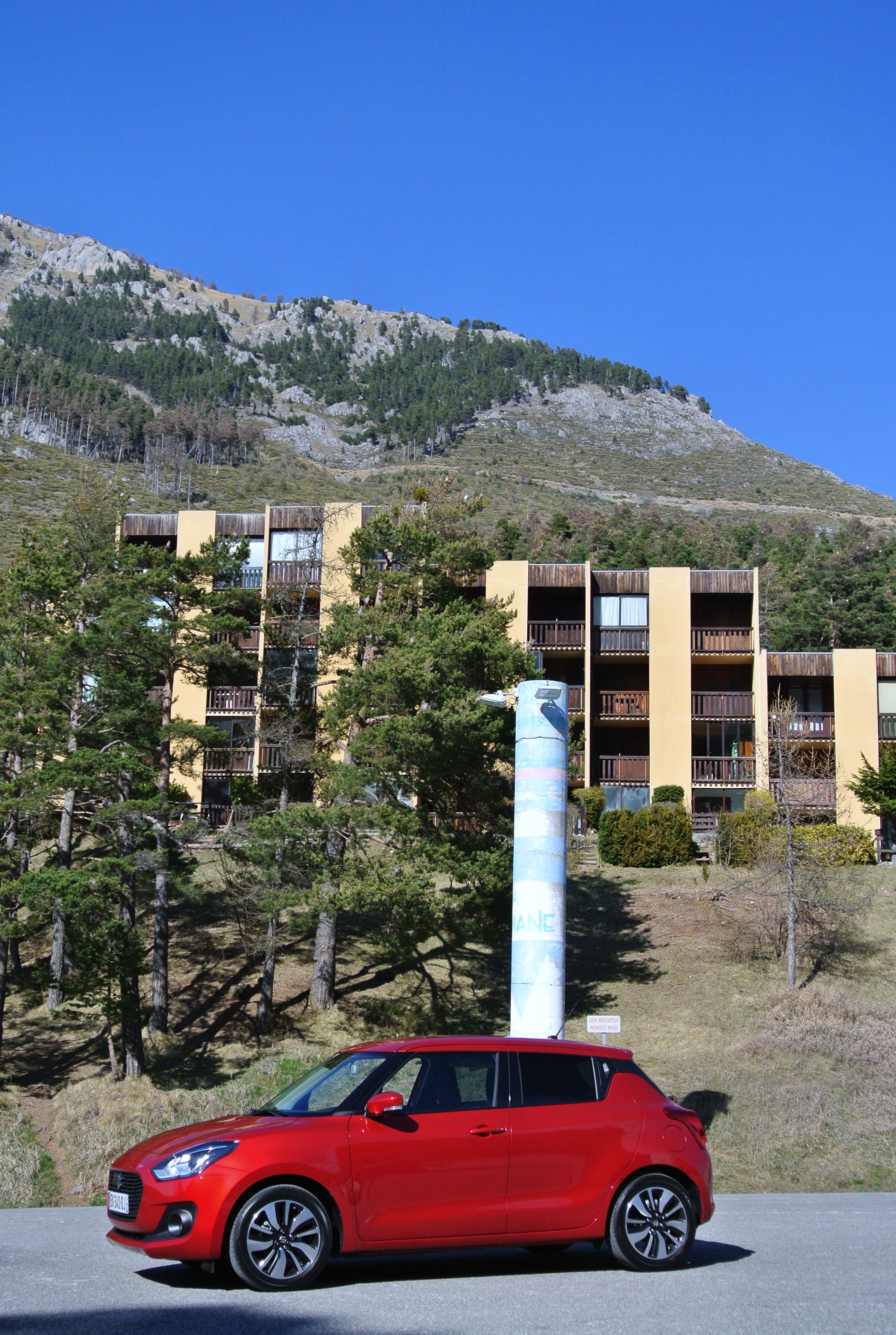 This is not a finger-in-the-air, wishbone-snapping, or vacuous and empty-headed aspiration, as I have based my proposition for it on an increasingly well-informed car-acquiring populace that has already taken every new Suzuki model of the past few years to its heart, for a start. Secondly, that well-advised public appreciates Suzuki's well-publicised commitment to vehicular weight reduction and the new Swift is 10% lighter than before, which translates into significant MPG gains and, thus, lower running costs. Thirdly but not finally, Suzuki's Dualjet (normally aspirated) and Boosterjet (turbocharged) engines have been very productive in spreading the word about enhanced power, while remaining modestly clean and green.
Within a footprint that is only marginally larger (20mm) than the outgoing model, it is actually 10mm shorter overall, Suzuki can boast of a 25% larger boot and even more space within its cabin. After driving a left-hand-drive version of the new car from Nice Airport up into the Alpes Maritime, I can tell you that its 1.0-litre, three-cylinder power unit that is shared with the slightly larger Baleno model parked in my domestic driveway develops the same 109bhp, emits from its exhaust the same 104g/km of CO2 and returns an Official Combined fuel figure of 61.4mpg, which I know from personal experience can be trumped royally, with some deft footwork on the throttle and manual manoeuvring of its five-speed (six-speed automatic optionally available) gearbox.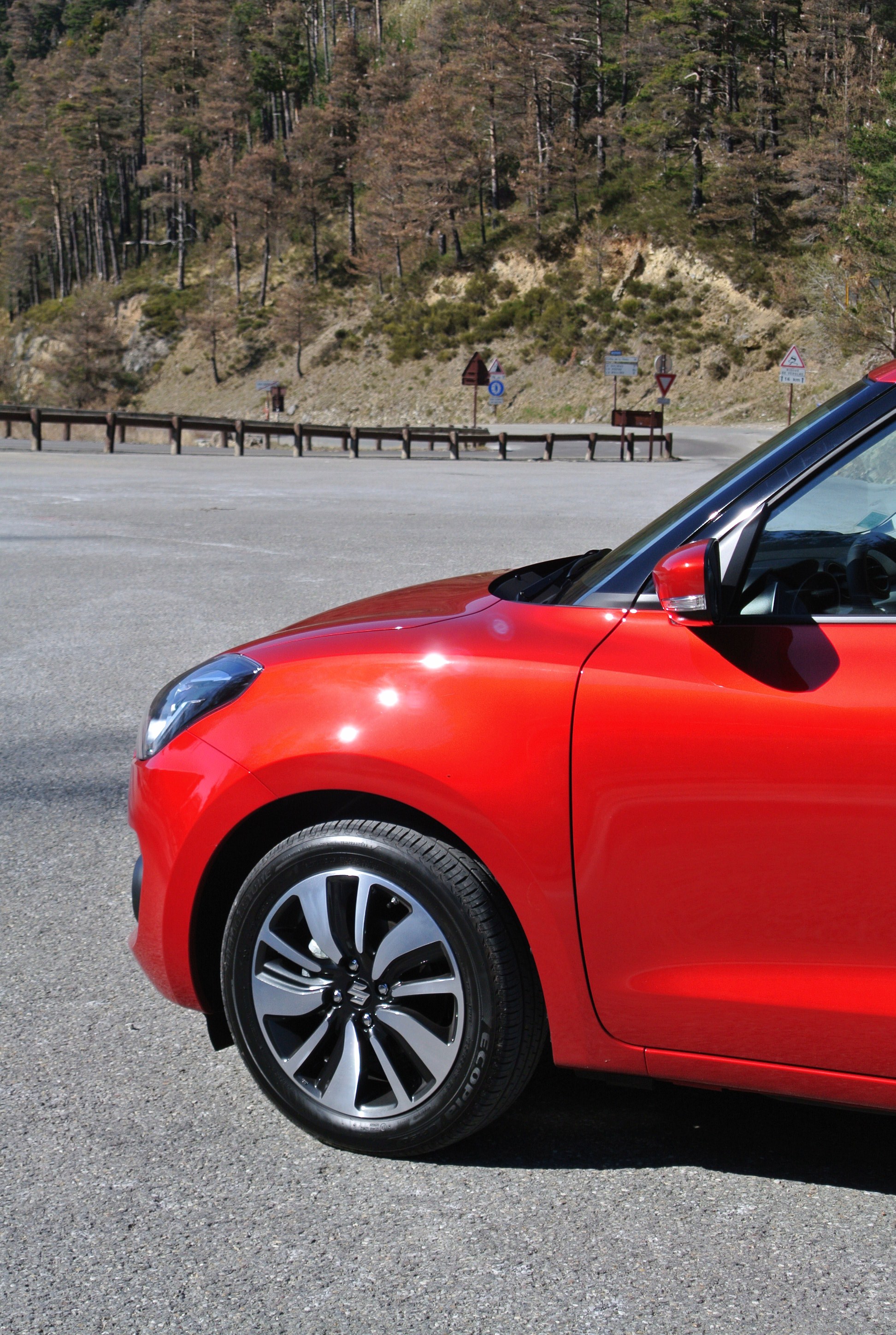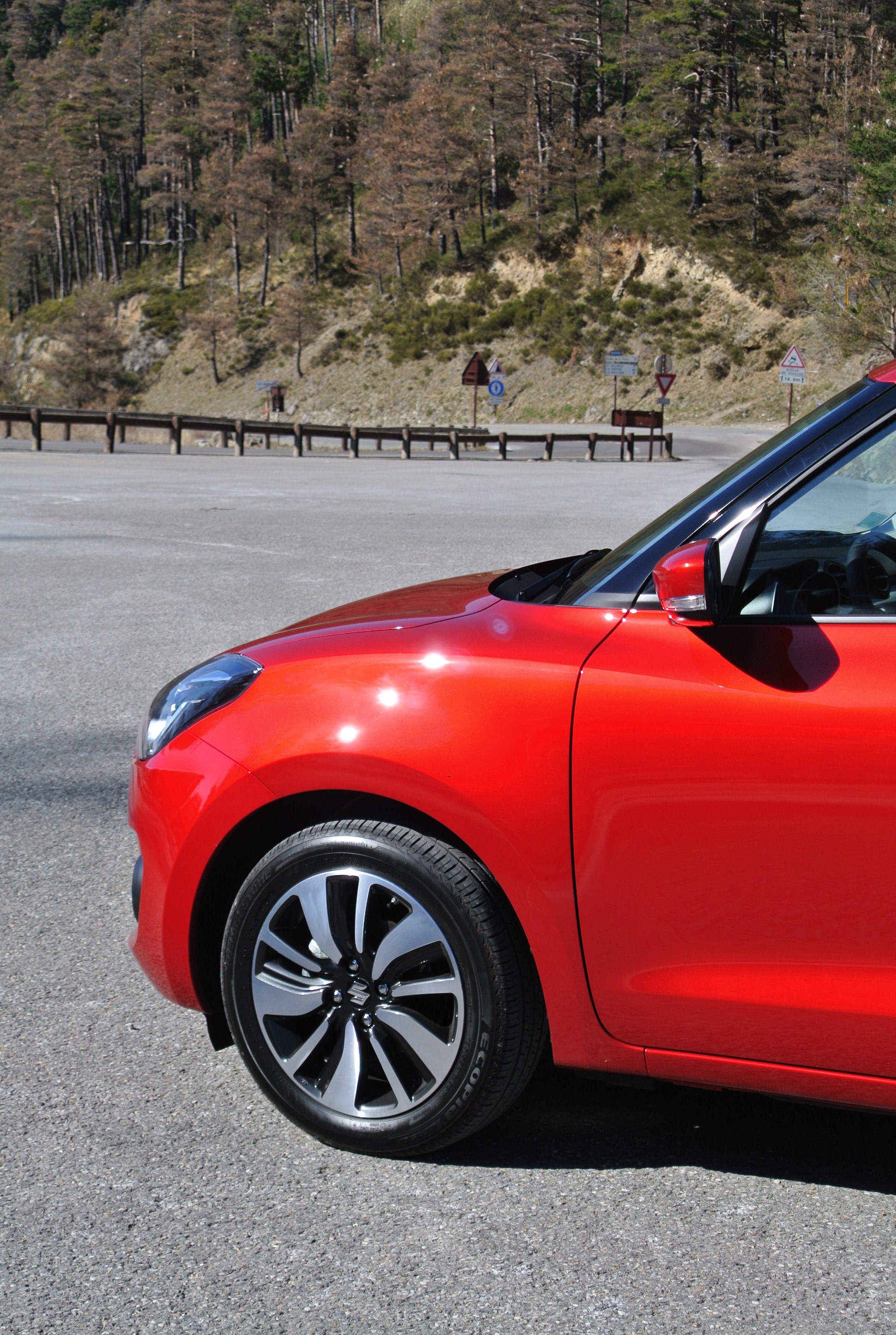 Given open roads and light traffic conditions in the pre-holiday season South of France, I can also confirm that its 0-60mph in 10.3 seconds, with a top speed of 121mph, is a typically conservative Suzuki claim. Armed with an almost disproportionate amount of torque, its mid-range verve is guaranteed to put a smile on even the most hardened driver's fizzog (if you can pardon my 1970s' slang for physiognomy; facial features).  However, I repeat that Suzuki always states very conservative and, therefore, readily achievable performance figures for its models, which means that I can posit categorically that the new Swift 1.0-litre will clock the 0-60mph benchmark in around 9.0 seconds, while the maximum velocity is largely irrelevant anyway. The new Swift never feels less than willing, or capable, and is immense fun to drive, as a result.
Of course, the example I drove in France was in the top SZ5 specification. The SZ3 is powered by the 1.2-litre, four cylinder Dualjet engine and rides on 15-inch steel wheels. You need to opt for the SZ-T to have the option of the Boosterjet unit and 16-inch alloys, although the light-hybrid (SHVS) engine enhancement is also available in SZ-T, or SZ5, trim. However, always delivering, Suzuki has also incorporated the hybrid technology on the 1.0-litre unit not just the 1.2-litre, which means stop:start tech is on the menu for the first time with the smaller but punchier engine.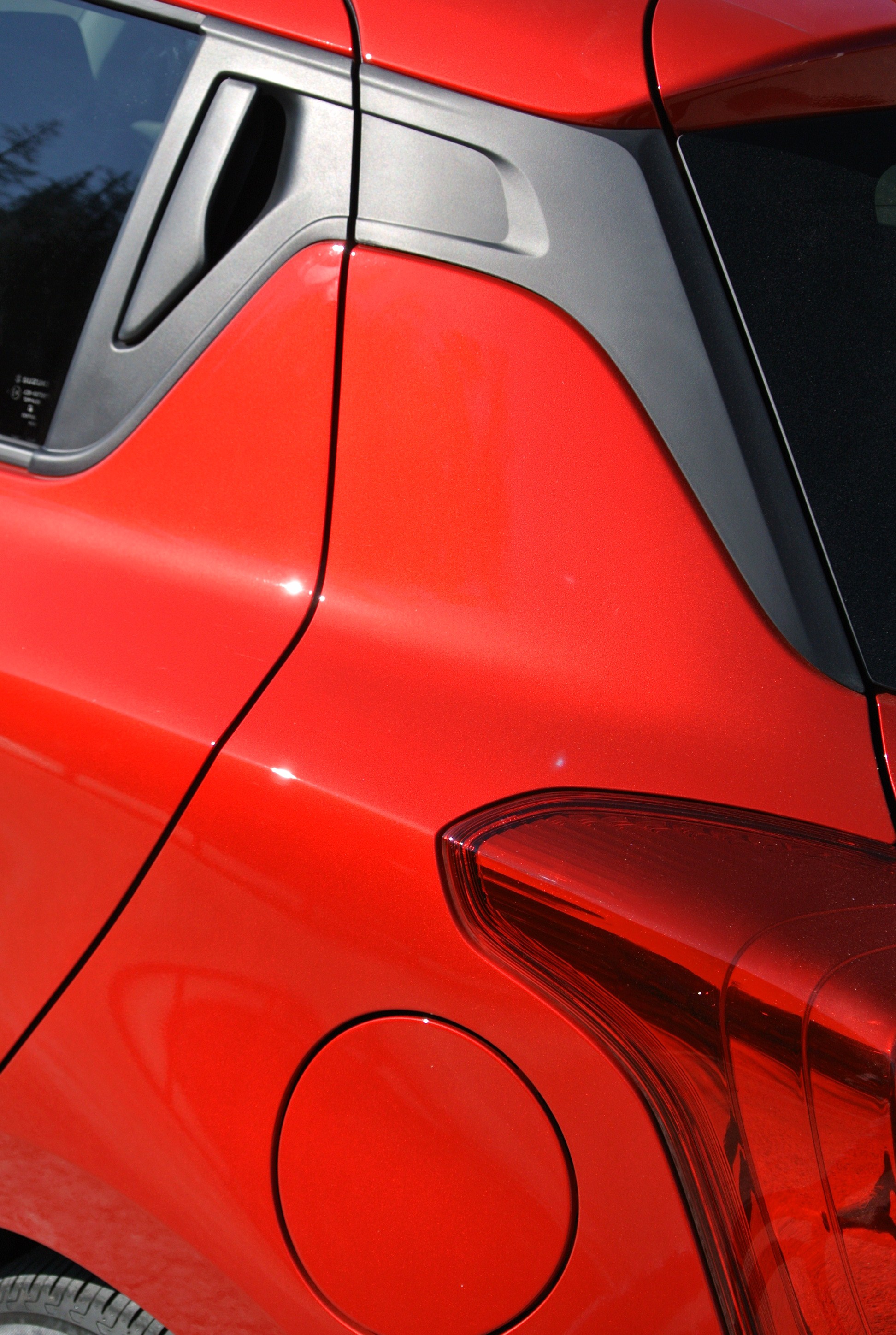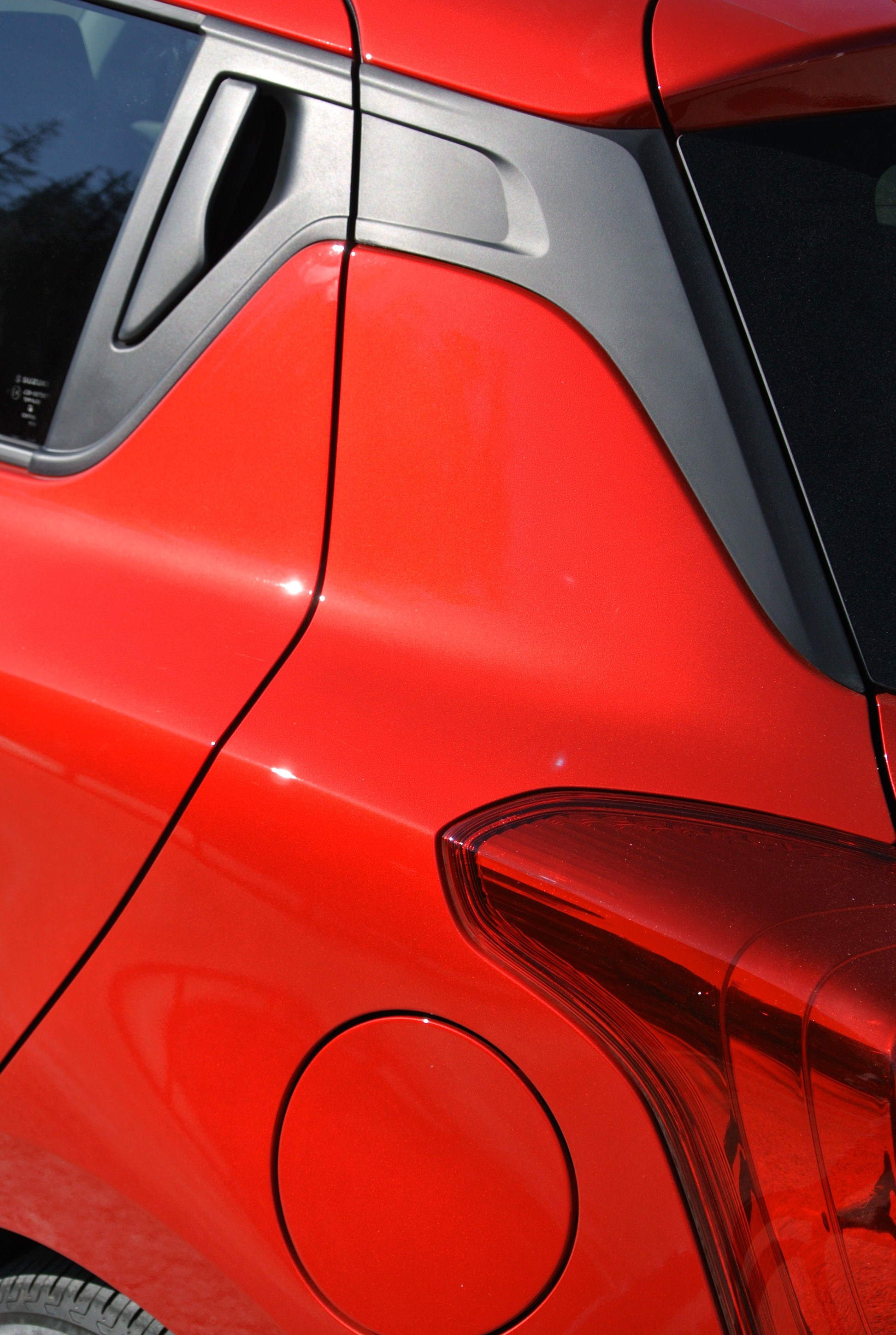 While the new Swift is around 100kgs lighter than before, it is worth highlighting that its body structure is significantly more rigid than ever. This engineering 'trick' ensures that it is more refined inside, while its dynamic handling envelope is markedly improved. Suzuki is one of the few carmakers utilising Japanese suspension specialist KYB to ensure that its cars handle sublimely and, allied to superior bump absorption, reasonably quick and tactile power steering (including a tight turning circle), fantastic mechanical grip and minimal body roll, tackling the multiple hairpins on my chosen Alpine driving route was no less than thrilling and eminently engaging.
Although the new Swift is well-assembled and feels very sturdy, which imparts an atmosphere of strong security and inherent safety, its 'plastique-fantastique' interior, which is interesting to observe, lacks disappointingly in higher quality 'soft-touch' mouldings, which I believe to be an opportunity missed. Yet, within its driver focussed instrument pod is a pair of red-illuminated speedometer and tachometer dials, with a full-colour, 4.2-inch graphics display between them. Keen to show-off the new technology incorporated within the Swift, its default screen highlights the hybrid energy flow, while also including fuel consumption (in several graphic forms), torque data, acceleration and braking displays, as well as G-force tracking.
A weave alert, lane departure and adaptive distance and cruise control also feature on the top model, while dual-sensor brake support (which works via a double-optic camera), if used correctly, should reduce the potential of tailgating incidents. In the centre console is the familiar Suzuki large format (7.0-inch) touch-screen, which contains four quadrants to provide access to mobile-phone, stereo, multi-media and 3D sat-nav graphics. Incidentally, while the default situation means that all safety functions are on at push-button start-up, they can be switched off individually, if, for instance, a vibrating steering wheel becomes an annoyance. High beam assist (standard with the LED headlamps of the SZ-T/SZ5 trims), which dims full-beam headlamps automatically, is a function normally the preserve of cars a couple of classes up from the Swift.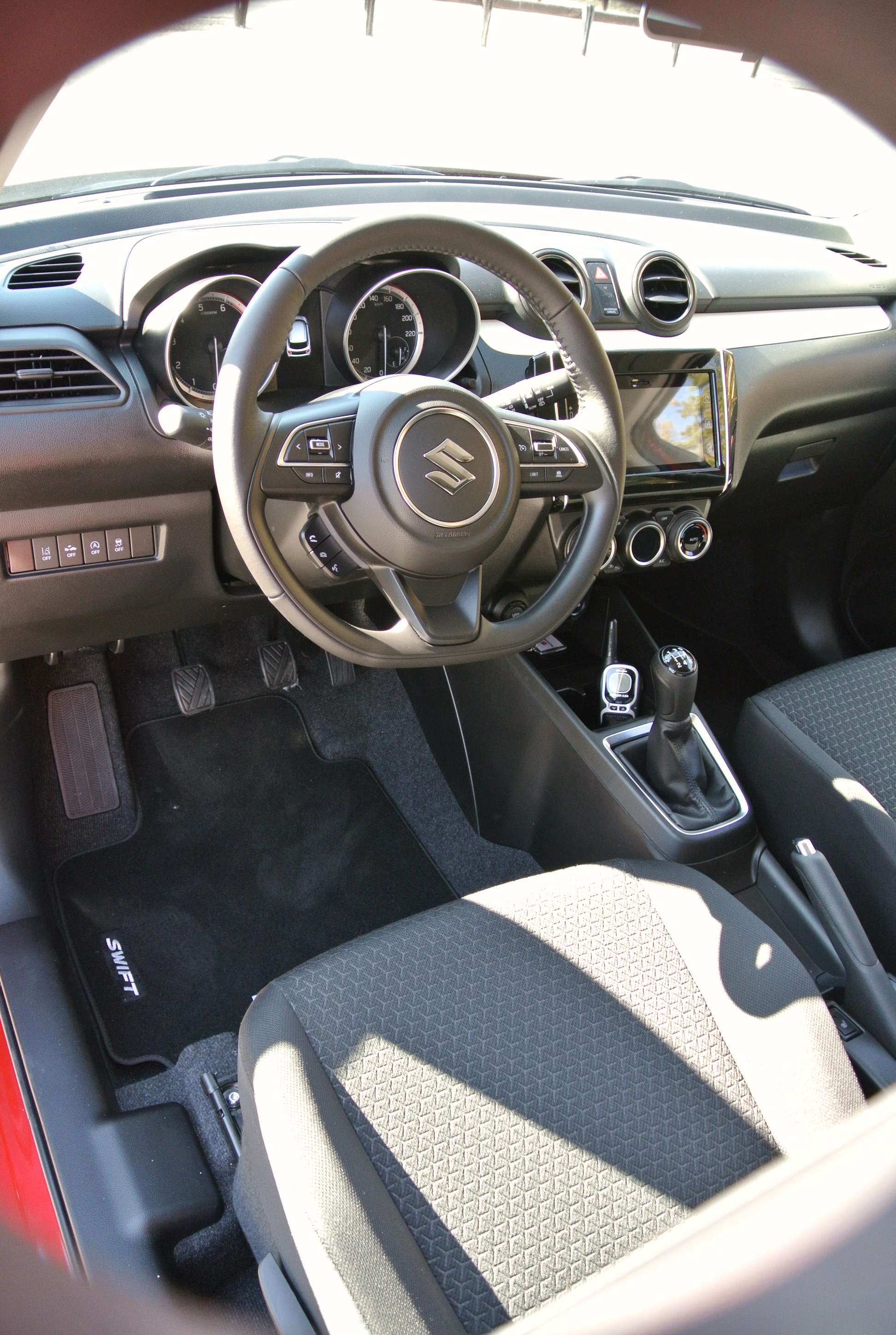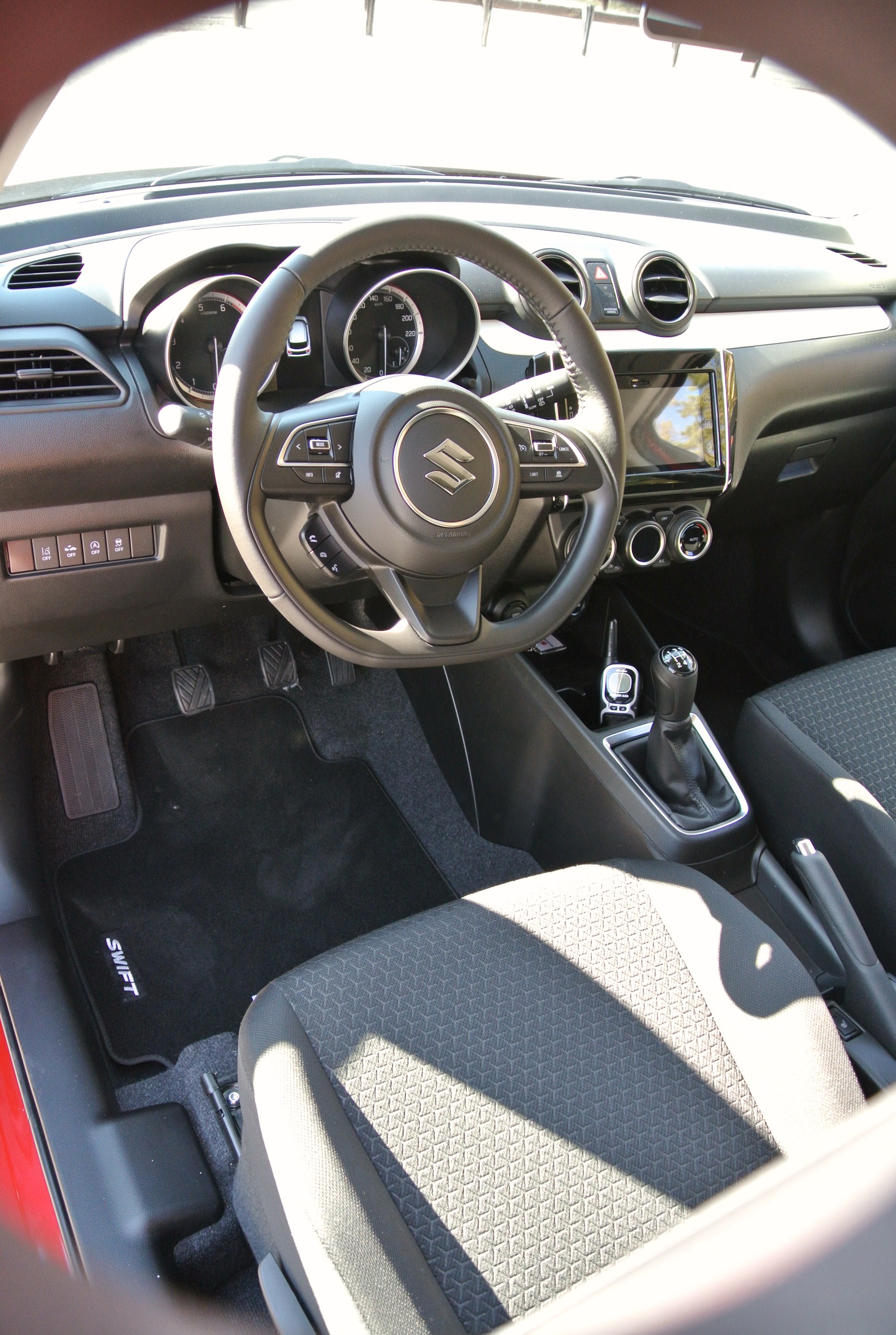 The flat-bottomed steering wheel provides a teensy amount of additional space in an already generous cabin and there is plenty of additional storage slots to add to the car's overall practicality. The cross-spokes of the tiller contain minor switchgear and the leather wrap provides comfort to the driver's hands. The heated front seats, which are a straight lift from the Baleno, are firmly sprung but both supportive and comfortable, aided for the driver by an immense range of adjustment, supplemented by the rake and reach facility of the steering column. Set to its extremes, the driving position for a two metres tall driver like me is perfect and there is an abundance of head and shoulder room as an added bonus.
Overall, the new Suzuki Swift is as charming as ever. It drives beautifully and, in 1.0-litre form, performs brilliantly. It is exceptionally well equipped in SZ5 trim, which means that 99.9% of potential owners will never feel short-changed, even though there is a distinct lack of pleasing tactility within the cabin, thanks to the abundant use of 'cheap' plastics.
Natty design and nifty packaging lift the Swift onto a higher plane. The quality of the car's engineering is second-to-none. It feels as crisp as a new £5 note and almost as indestructible. Buyers will appreciate its low operating costs, which will be beneficial to both business and private customers. However, with the car not going on sale until June 2017, you have several weeks to wait to try an example. Take it from me, it will be worth the wait. The same thing applies to pricing, which I have been informed is pegged between Ignis and Baleno and therefore makes me feel that £11,500 will be the starting point. If that is the case, Suzuki's rivals need to look out, because the new Swift is on the way and it is going to take no prisoners!