Living a new personal/business car is a fascinating exercise in the modern era, not least because of upwards spiralling operational costs and a desire to ensure relevance, aspects of which Iain Robertson continues in his series of reports.
January was a whole lot busier for 'Buddha', the nickname that I have gifted to my Indian takeaway (the car is built in India), as I elected to drive it from my Lincoln home-base to a number of appointments that were well in excess of 130 miles distant. You might not think that the car's 7.7g fuel tank would manage it but, so far, I have not refilled it anywhere but locally. I am really getting into its first-rate drive quality, with the Baleno's outstandingly leggy gearing and punchy torque delivery, which means that downshifting is seldom required, even for the steepest of the Cotswolds' hills.
It is hard to tell that its engine displaces a mere 1.0-litre capacity, so eager is its delivery. In fact, on one return trip up the Fosse Way, I found myself inadvertently 'chasing' a Jaguar F-Type R (which emits a gorgeous, full-throttle, exhaust crackle by the way) for well in excess of 30 miles. The grubby white coupe was on Jaguar company licence-plates and was clearly 'on test' by a couple of the car firm's engineers (based in the West Midlands, the B4455 and A429 are popular 'new car-spotting' routes). Naturally, it had the deployable grunt (at least four times as much!) to out-gun Baleno away from junctions but, thanks to moderate traffic density, it was unable to shake-off the Suzuki on a run like that. Fun, fun, fun!
On another interminable trek across to Hereford, I was able to revel in Baleno's well-damped and compliant suspension that promotes its enjoyable on-road manners. However, tackling roads, on which the combination of surface denigration, excess mud spillages (from the injudicious operation of farm vehicles that break the law consistently and seemingly without police intervention) and temperatures ranging between minus one and plus six degrees Celsius, I am highly impressed by the performance of the Kumho Wintercraft WP51 tyres.
There exists a common misconception that winter tyres are meant for snow and, when we do not have a fall of any consequence, they become irrelevant. Well, forget that. The key benefit of the Kumhos is that their rubber compound is designed to remain more flexible than a summer tyre would be in chillier conditions. As a result, the treads squirm a little more but also provide enough additional traction to reduce slippage and resultant skids on less entertaining surfaces. The safety enhancement is massive and, even when the tyres do breakaway on really slippery tarmac, it is not just gentle and controllable but also very predictable. As it happens, the tyres have been fitted to the car for two months and are showing negligible signs of wear, while providing an unerring, operational safety blanket.
Just as dangerous as farmers spreading muck on the public highway, the amount of detritus, which includes garbage billowing from uncovered trucks, wheel-bolts, parts of vehicle bodywork and the truck tyre carcass that damaged 'Buddha', when it was just a fortnight old, not being removed from roads may already be reaching a critical level. As you might recall from my last report (3 of 42), I was about to visit my supplying dealer, Cropleys Suzuki, Boston, for the car's first (free) service. Its body shop would assess the damage and give me a quotation for the repair.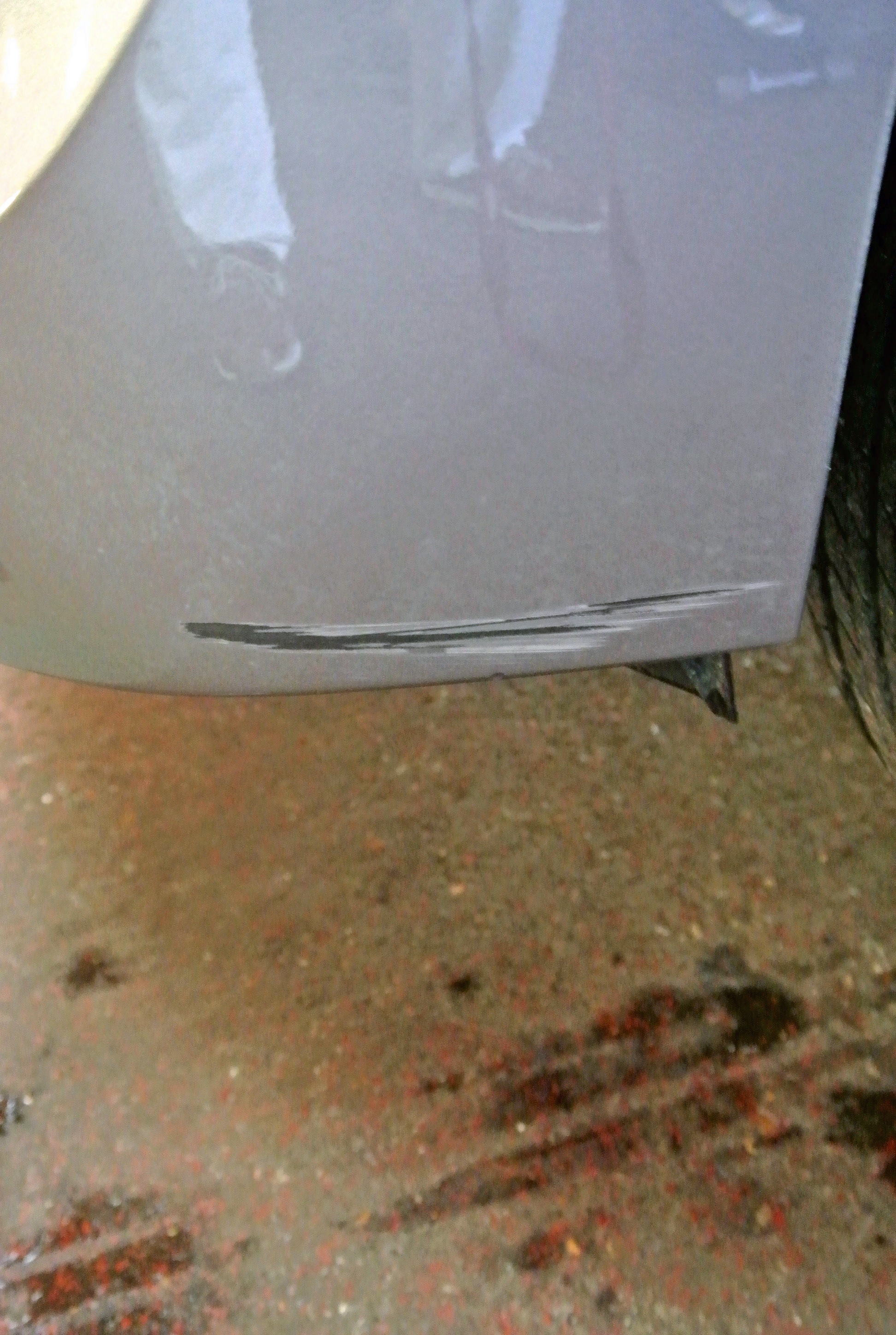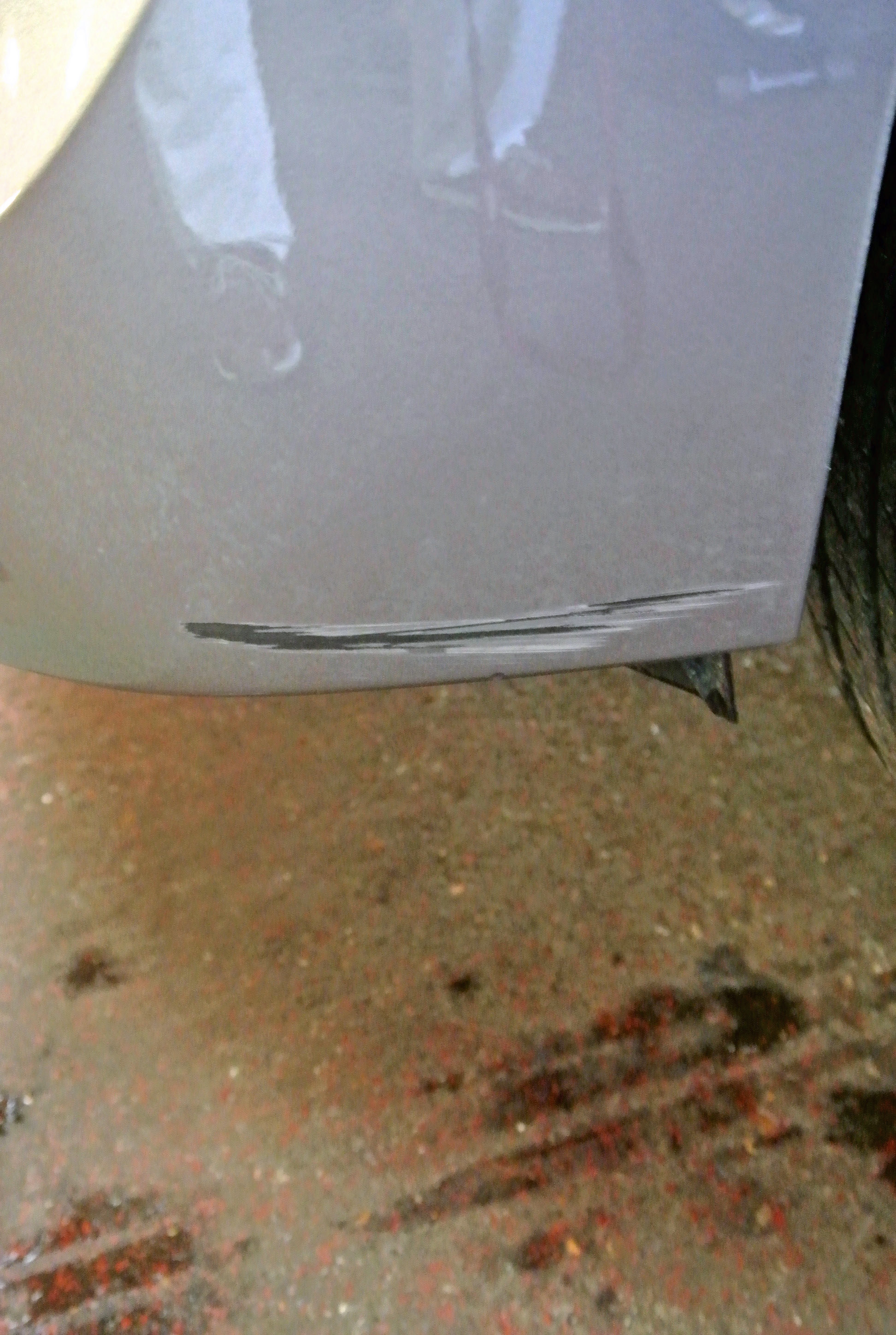 Had I been tardier, while trying to avoid the carcass and also ensuring that the vehicles around me were not involved, the damage would have been more substantial than a couple of gouges in the lower-nearside front bumper/spoiler. There is no other physical damage but the 'magic' repair (the unit is made of plastic) and re-paint are quoted at £200, which seems to be a starting-point for most automotive repairs these days!
However, I had noticed a feint paintwork imperfection on 'Buddha's' lower rear paintwork. A warranty job.  The body shop reported that it was 'unexplained overspray', to which it applied a small amount of cutting compound and the back-end of the car now looks and feels pristine again. With no other issues to report, although I have finally located the switch in the passenger front door jamb by which to switch-on but disable the amber front passenger 'airbag-off' warning lamp that was just starting to annoy me, Baleno continues to provide sterling service, with its next scheduled visit to the dealership due (probably) in around a year's time. I shall wait until the warmer weather arrives, before having the bumper repaired.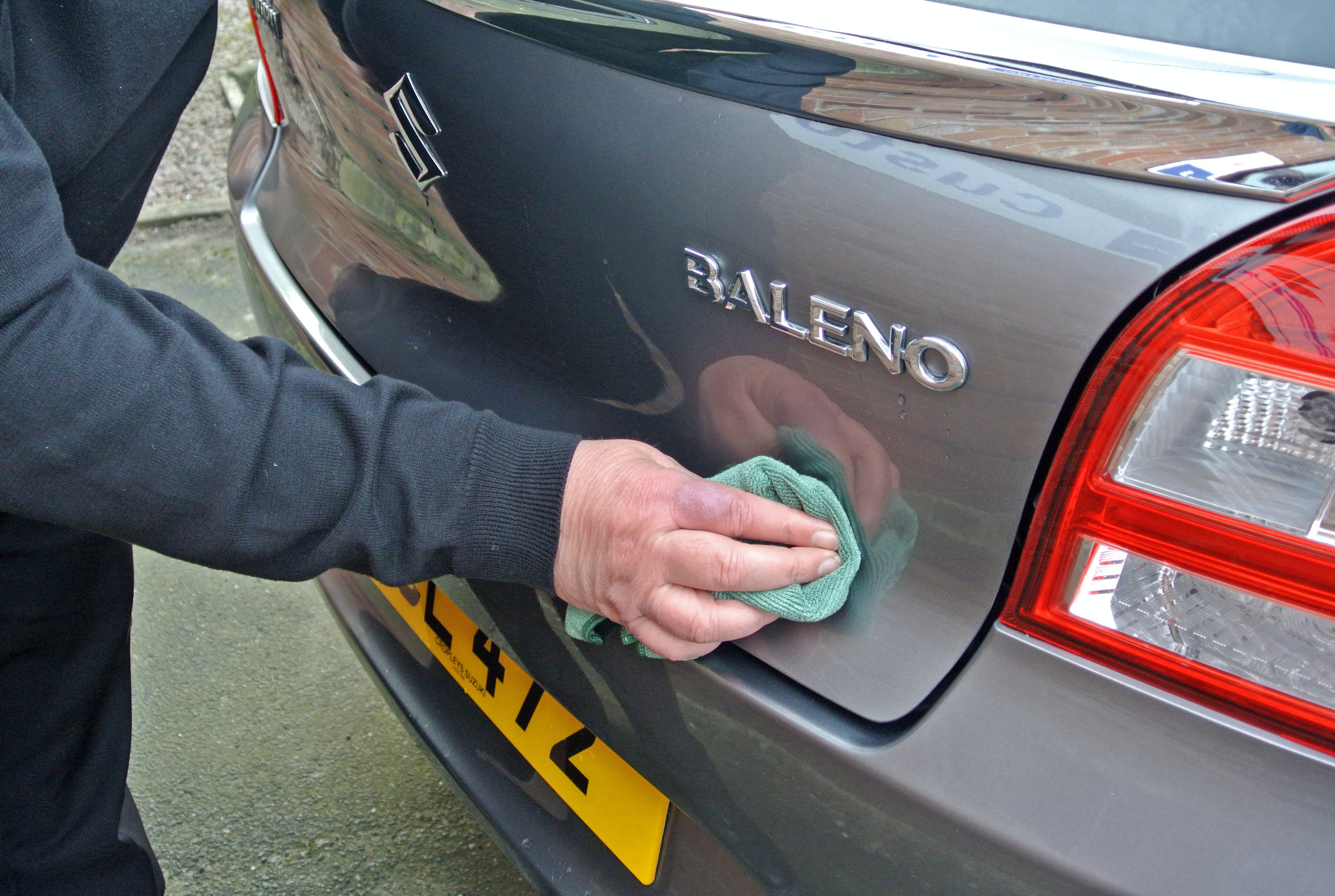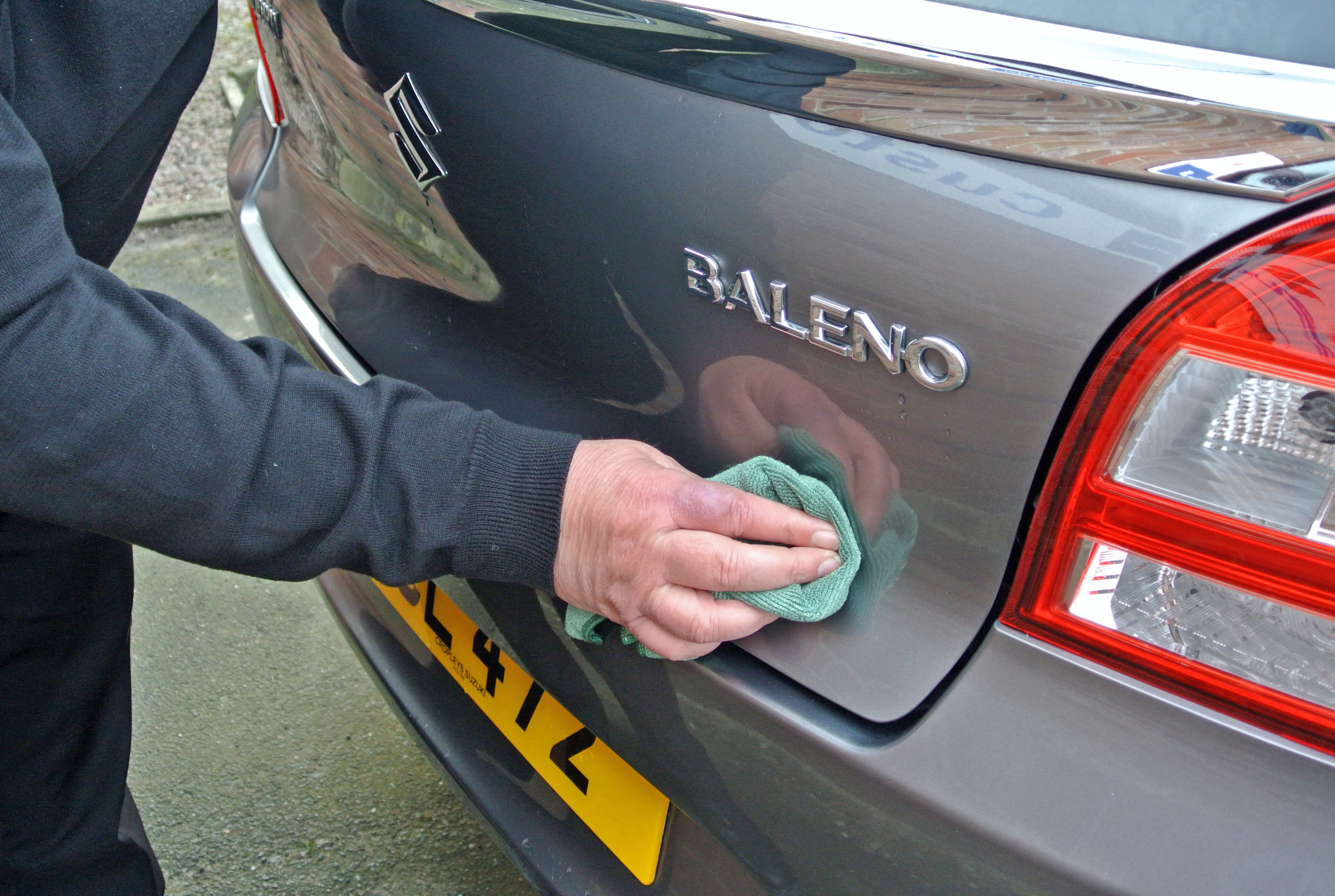 Of course, keeping the car clean in these dull, grey days of winter is a flaming nightmare. I do let the local Latvians loose on it once a week to remove the muck and vacuum the interior but the car is consuming litres of screen wash in keeping the front and rear windows clear in use. In fact, my domestic stock is almost exhausted, which means that I shall have to buy some soon. I mentioned the 'downside' of Suzuki's efficient aerodynamics in my last report and keeping the rear window clean of salted mud spray is fast becoming a preoccupation. Still, spring will be here soon enough and the customary rainfall will help, I am sure!
Living with a Suzuki Baleno is a delightful experience. Its fuel economy has been dented a tad recently, with so much stop-start traffic to contend with, although it remains healthily above 55mpg to keep me satisfied. Although it is still quite rare to spot another example, I have started to see a few more locally plated Balenos that I am sure will be providing similar experiences to their owners.
Costs incurred:
£193 month three finance payment
£90.43 for fuel (Shell V-Power Nitro+), for 853 miles (56.5mpg overall; 2,237 miles on odometer)
(£316 for four x Kumho WP51 Winter tyres, on test
£200 for incident damage repair).