Almost 'lost' to its ardent fans, MG is now Chinese-owned but, asks Iain Robertson, does a notional market presence harbour any relevance for a sometime 'great' British brand?
One of the biggest and most dedicated car clubs in the world is the MGOC (if you had not guessed, the MG Owners' Club). It is a most august organisation, with a solid management structure, a well-received 'house' magazine and myriad well-connected international offshoots that ensure a future for a once-famous British motorcar brand.
Running the risk of upsetting an ardent group of well-polished supporters… something that I did inadvertently a few years ago, when asked to write about my 'exploits in a motor-caravan', which I should inform you were nothing like as fruity as the 'Confessions Of…' film and book franchise, but which led to such a backlash that an editor was forced to dispense with my services rather speedily…it is a grave pity that the sometime Morris Garages, the Abingdon, Oxfordshire-based original production facility, was not as well-founded as its subsequent club.
MG actually has a reputation that is pitched somewhat higher than its original intentions. In many respects, it was earned in the UK off the back of RAF derring-do and any gap-toothed pilot worth his salt, who was often a 'Terry Thomas' cad of the first order, would be seen at the helm of a rag-topped MG, popping along to the local village hostelry, with an attractive young filly in giggling tow. To be fair, open-topped Austins, Armstrong-Siddeleys and even the occasional Bugatti (they were 'cheap' then) and tin-top Bristols would also serve purpose.
However, MG also became the darling of the New England 'Ivy League' set and Harris Tweed jacketed, college scarf wrapped, blonde-haired, toothy-grinned and bespectacled younger members of respected American families indulging in higher education often had a choice of two cars to suit their moods. Many would settle on an MG, of various denominations, while others would simply have to drive an Alfa Romeo Duetto, the two-seat car driven by Dustin Hoffman, as he lived out his Mrs Robinson fantasies.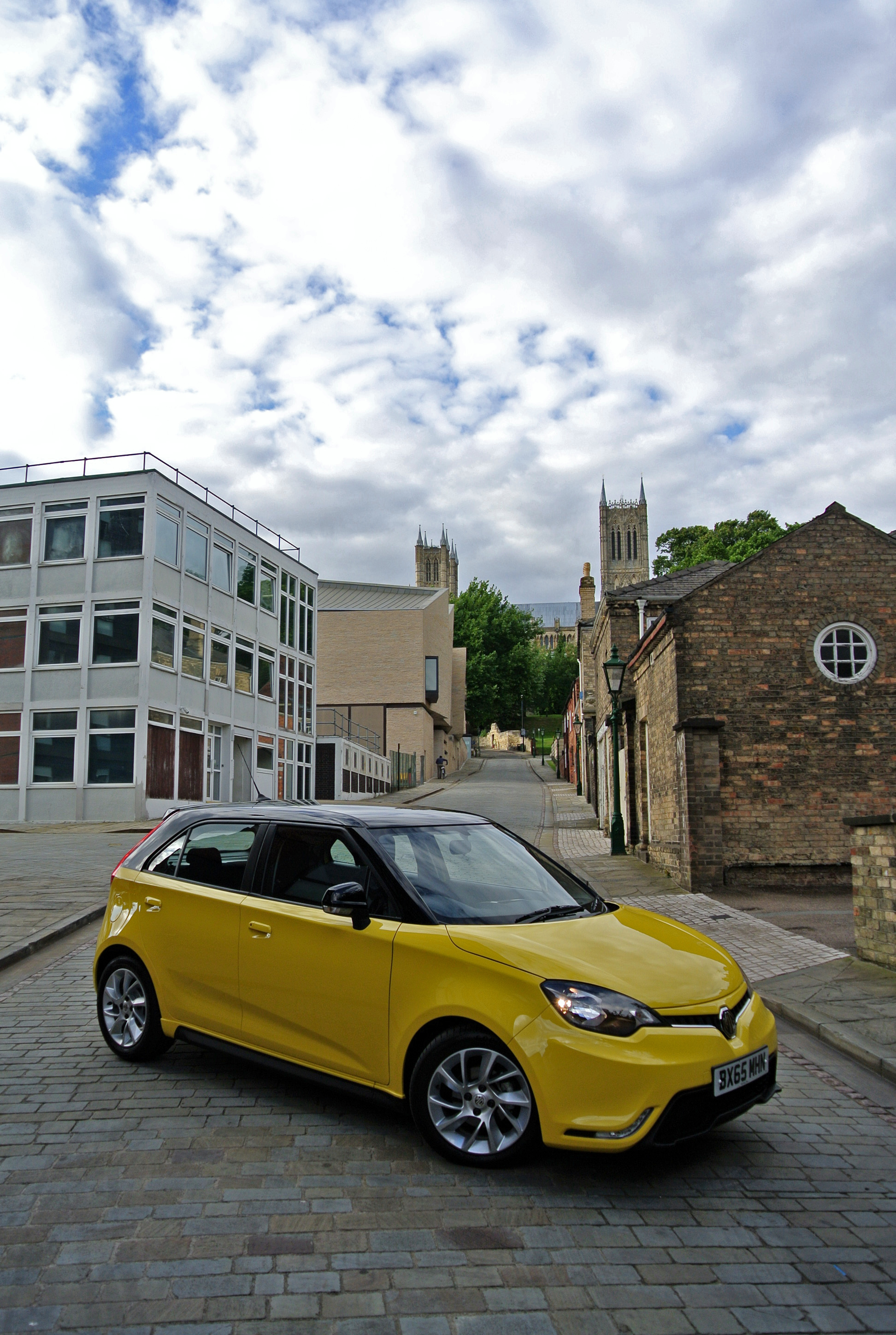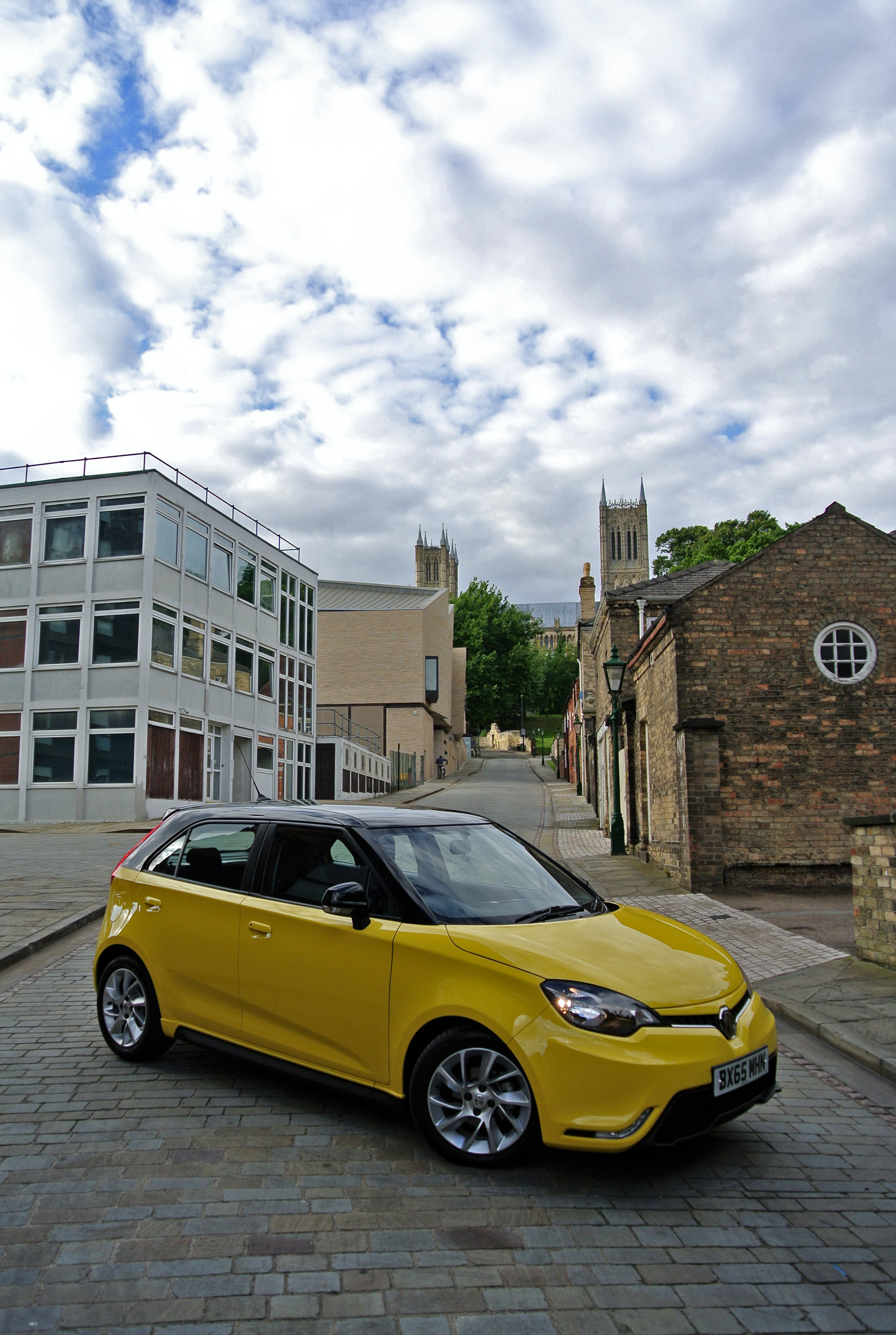 In many ways, the two models were remarkably similar in character and both carried equal credibility. Albeit, the Italian was by far the more modern two-seat iteration, while the MG possessed classical relevance but was not too far behind in age terms (between five and fifteen years at most, although the MG sorely lacked product development). Yet, while the Alfa was all poised and pretty, with a combination of guttural, twin-Dellorto intake roar and exhaust spattering, the MG was stuck in a 30's vibe, which, to be fair to Morgan, has not done that Welsh Border country carmaker much harm.
However, MG is NOT Morgan, even though the two are notionally identical. For a start, Morgan lives. However, the vast majority of MGs were little more than badge-engineered Austins, or more correctly, Morrises. They came from the hey-day of the Great British motor industry, when the nation was hiving off its globally red-tinted territories that had been induced into selling its products. Little, or no development had been carried out and the cars were mostly rubbish, being ill-handling (unless seriously modified for racing purposes), fairly poor performing (ditto), not particularly well-built and lacking in proper creature comforts that were being demanded by an increasingly wealthy and more discerning customer base.
When MG-Rover Group breathed its last a few years back, in remarkably shady circumstances, MG was said to be little more than a shadow of its former self. Yet, apart from notable models like the ubiquitous MGB, the company had always been a shadow of itself. Like Jaguar Cars, its reputation was actually significantly larger than was warranted. In my book, the Alfa Romeo roundel is far more historically rewarding than the hysterical MG 'Octagon'.
Hived off to the Chinese, specifically Nanjing Automobile in 2005 but now owned by SAIC (formerly Shanghai Automotive), the current MG car range is actually the most modern it has ever been…even though the 3, 6 and GS have been on sale in China for up to six years already. As with most Far Eastern car buyers, even in the exceedingly immature Chinese market, the lure of the Union Flag adds enormous allure and credibility to the model lines, even though the actual British input is really minimal these days.
When I sampled the 6 a few years ago, I was disappointed. When I sampled the 3 around three years ago, I was disappointed. When I sampled the GS just a few weeks ago, I was disappointed. It is hardly a good start. Yet, when I last drove a new MG Montego Turbo, in the mid-1980s, I was immensely disappointed. It was exceedingly rapid in its day but it handled like a pound of minced steak and had the build integrity of a house of cards.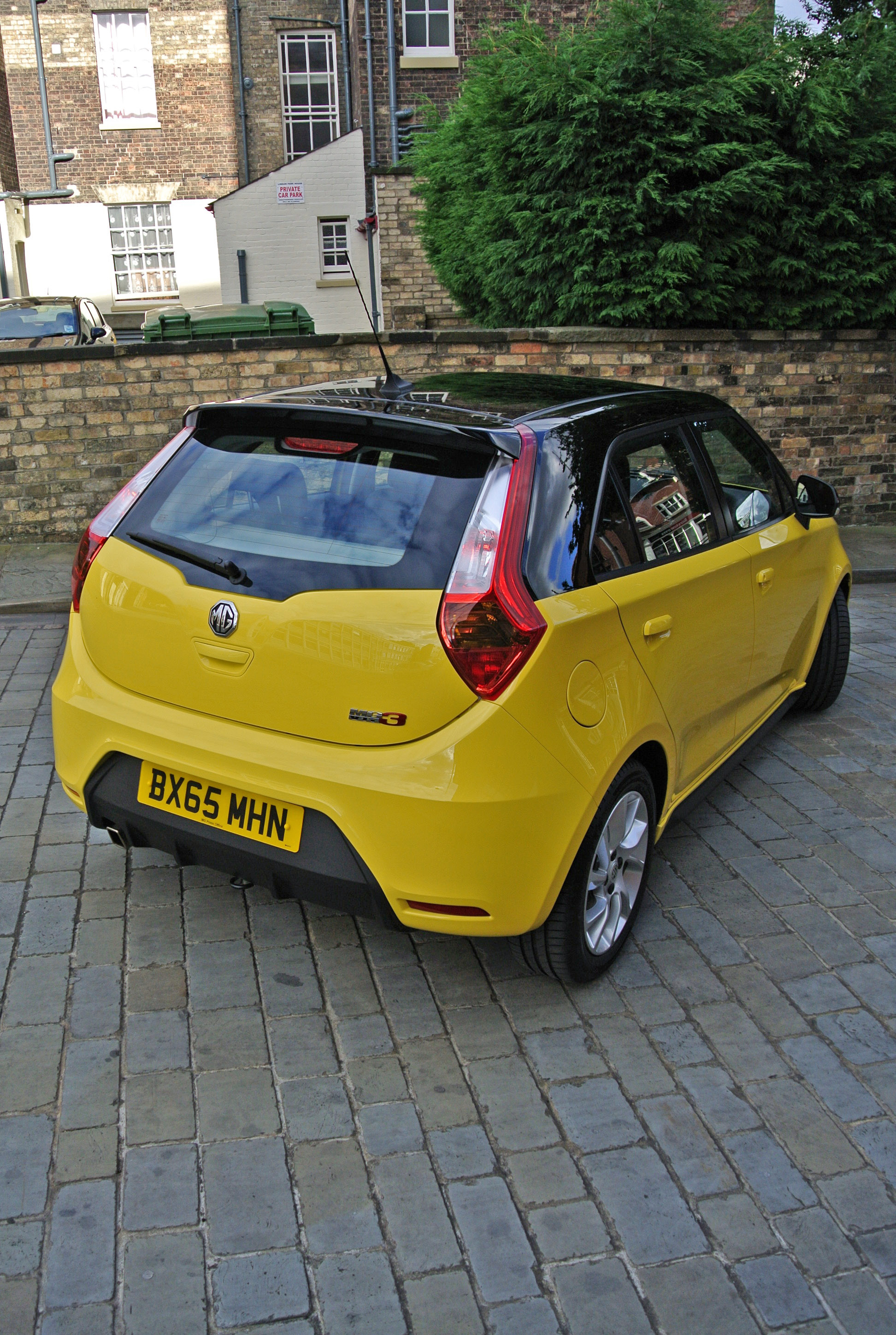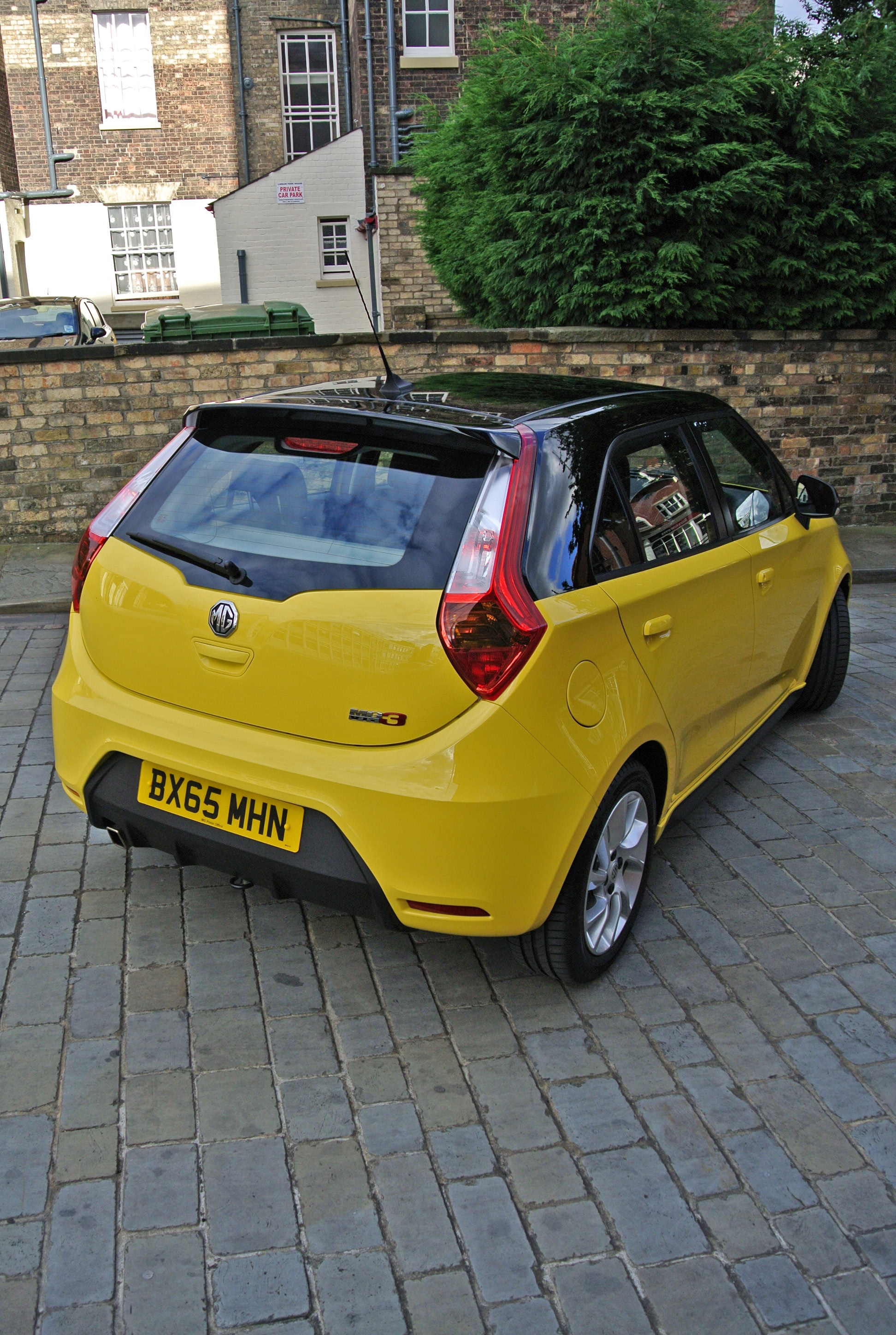 The yellow and black 3 (pictured here) represents something of a second bite of the cherry for MG, with me, in its present state. Although I found the handling of the launch version lacking in refinement, I have to say that the latest one is significantly better, although a distinct and mildly disturbing mechanical clatter, when hitting even the most minor of road surface imperfections, highlights that better noise suppression might be in order.
Yet, while I have complained that the Dacia models are sorely overpriced, MG's commitment to providing value for money results in a somewhat better proposition for money-misers. Yes. Chinese labour rates are markedly lower even than those in Romania, where Dacias are produced, but MG is sort of passing them onto British car buyers, even though 'market pricing' is still playing its odd hand.
Tagged at £9,899, not including the 'Hello Yellow with black roof' paint finish, which factors in another £395, in 3Form trim, the MG3 is good value. Its 1.5-litre, 103bhp petrol engine delivers a modest amount of power and it drives through a fairly slick 5-speed manual gearbox. Its CO2 emissions of 124g/km, even with the fitment of 'stop-start' technology is slightly out-of-step with Europe's best but £110 for annual VED is not excessive. It is said to deliver 51.5mpg on the Official Combined fuel cycle, although it does manage closer to 44mpg driven normally, and its top speed of 108mph, with the 0-60mph benchmark being covered in 10.4 seconds, are par for the course.
Its design is still 'old' Fiat Punto, blended with 'old' Renault Clio and 'old' Skoda Fabia, in a fairly popular copycat style, for which the Chinese carmakers are gaining notoriety, but, even though the actual numbers on our roads have grown, not to extraordinary levels, it is more than acceptable. While it also blends those aforementioned donors' dimensions, its interior is amazingly spacious, with more than enough room for a two-metres tall driver and three equally immense passengers, with a fourth at a pinch. In fact, MG3 is much roomier than any of its rivals, even though its seats lack a bit of lateral support.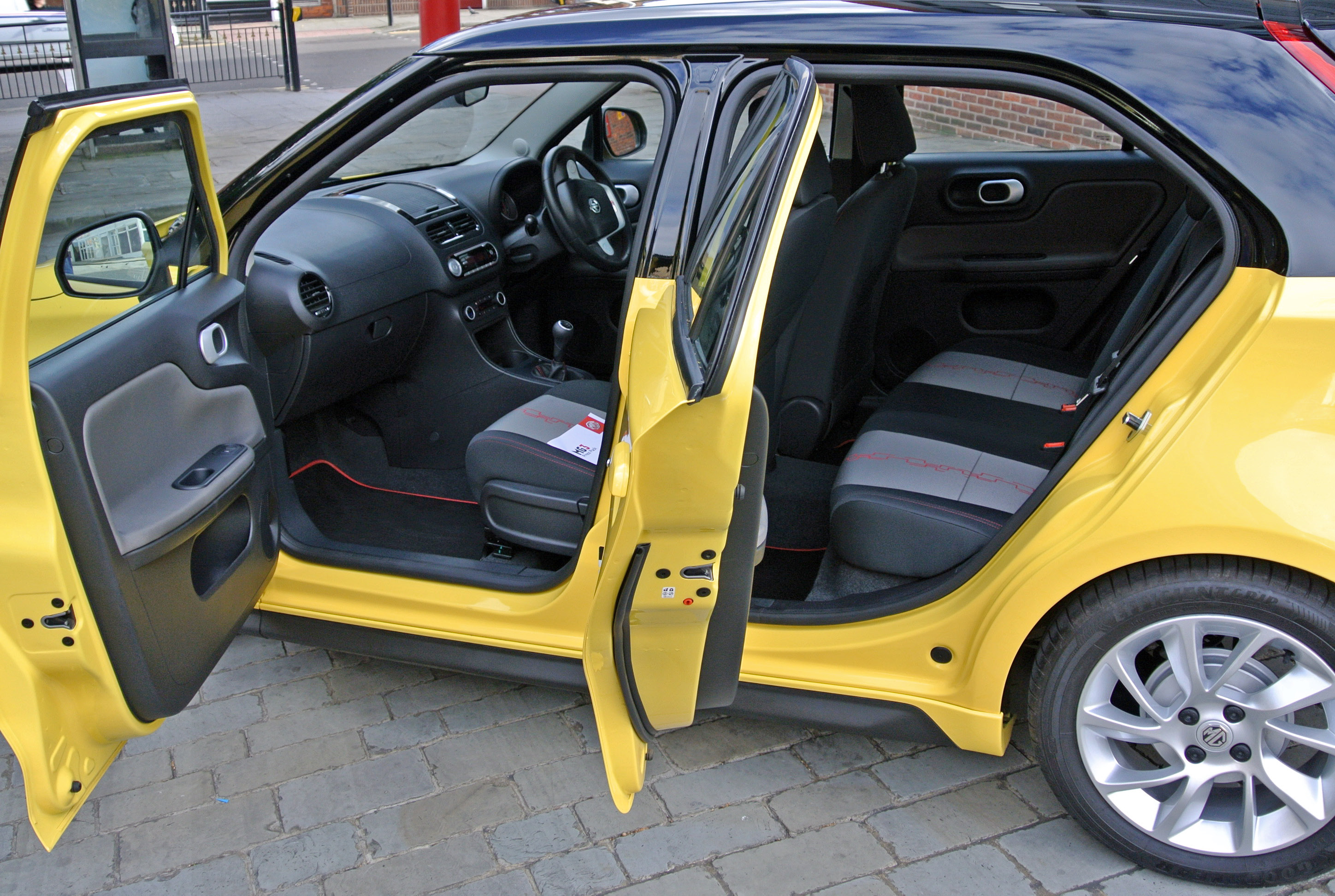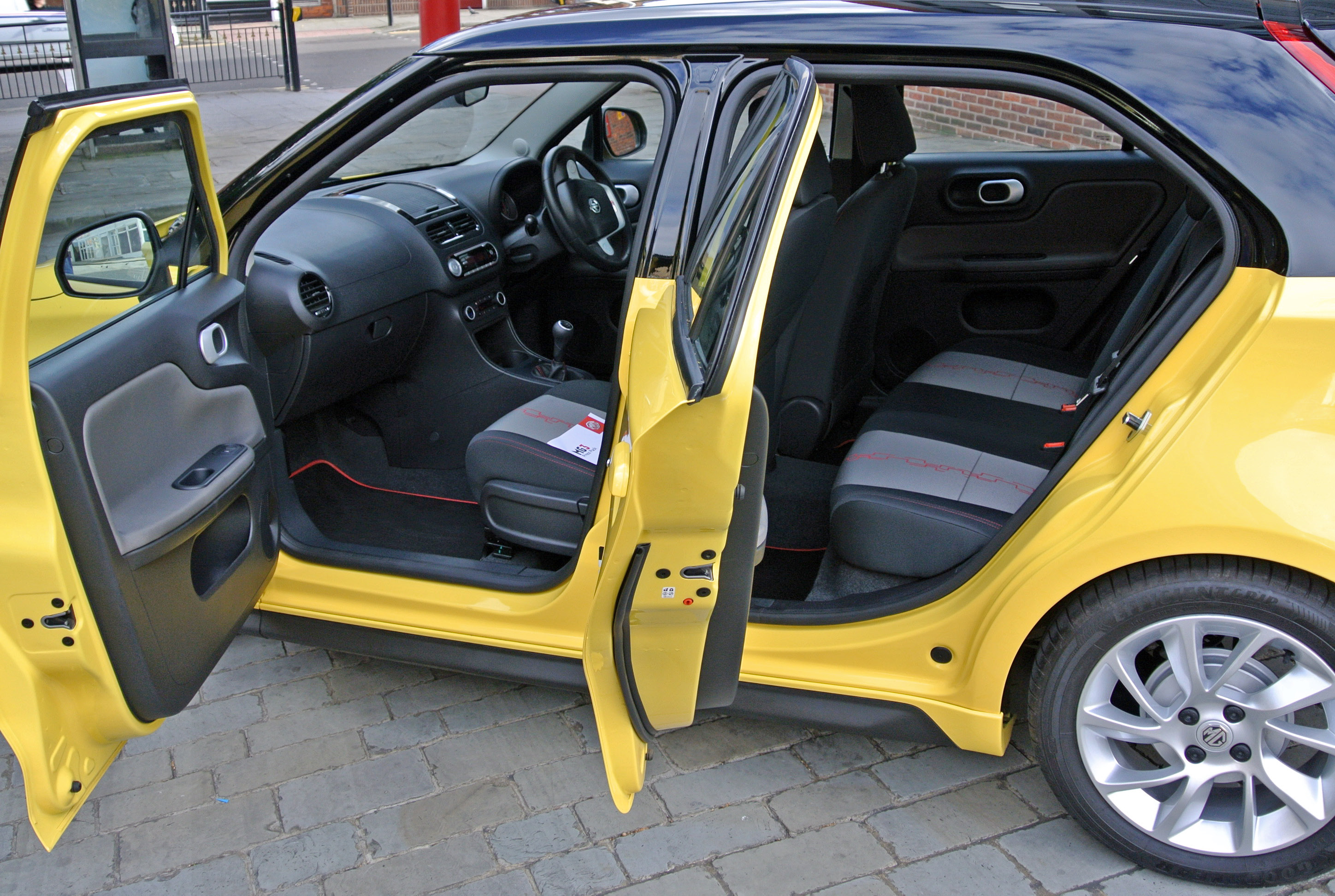 The searingly bright and beautifully finished paintwork makes an elderly design look modern and it is set-off by a most attractive set of 16-inch diameter, turbine-fan alloy wheels. Crack open the hatchback, with its strangely narrowed back window that sits within a particularly wide blackened frame, and the boot is of good proportions, more than capable of tackling a weekend shopping expedition, or even a couple of sets of golf clubs.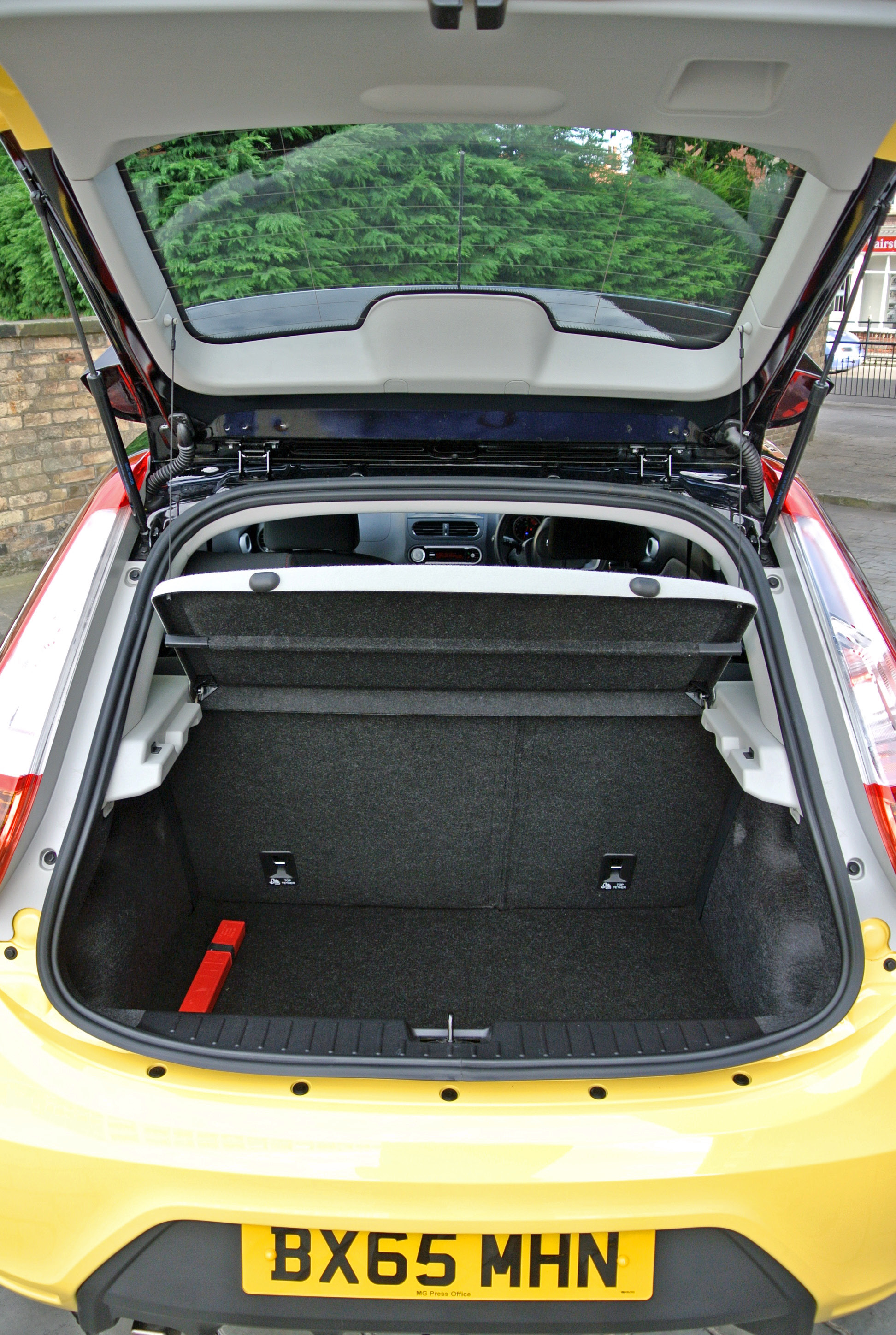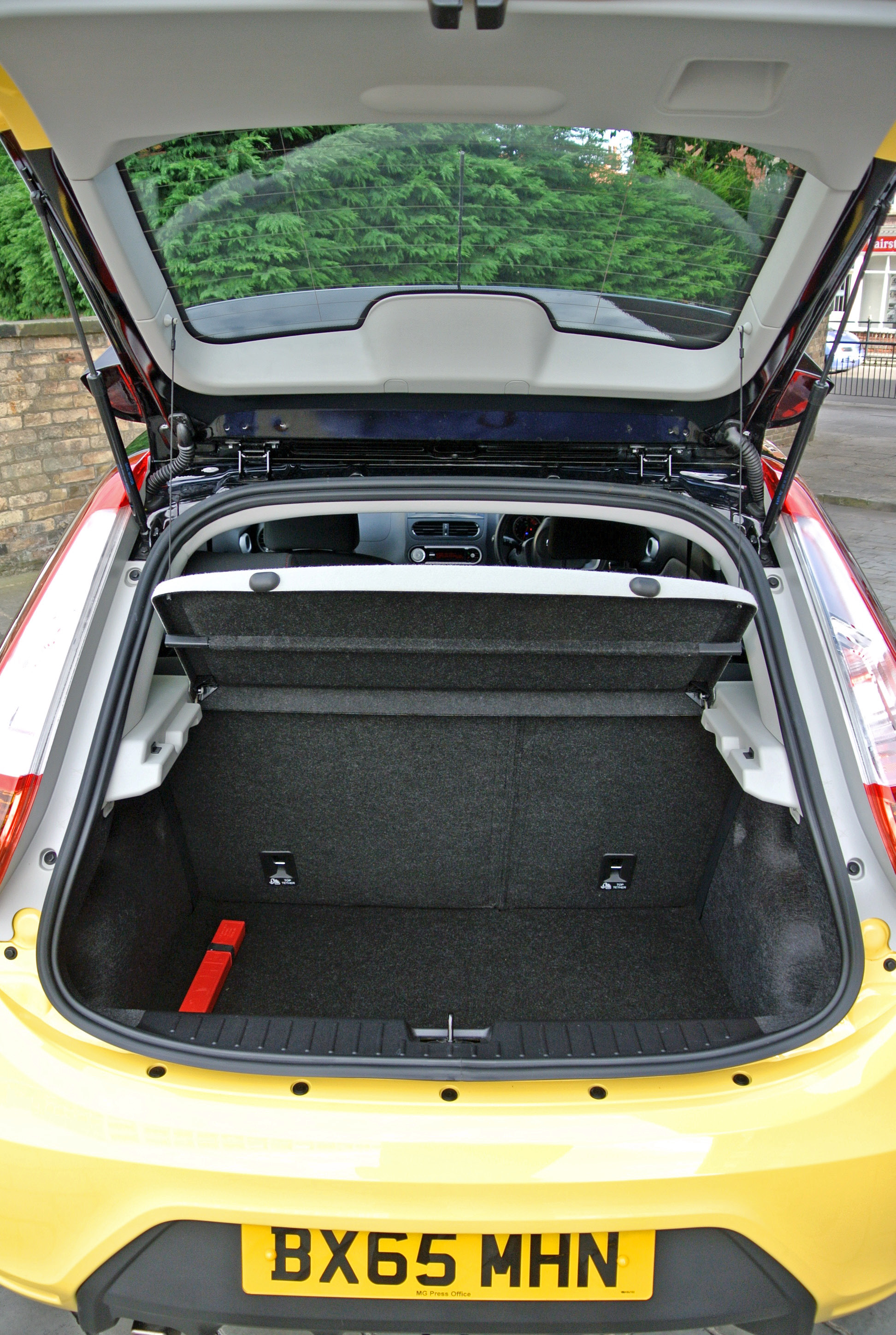 The buyer of an MG3 receives a lot of kit in 3Form form. The DAB stereo system is above average for the class and it is equipped with remote central locking, electric air-con, smartphone dock, iPod integration, all-round electric windows, the customary safety and security items, LED daytime running lamps and decent nocturnal illumination. The truth is, you would not want for much more.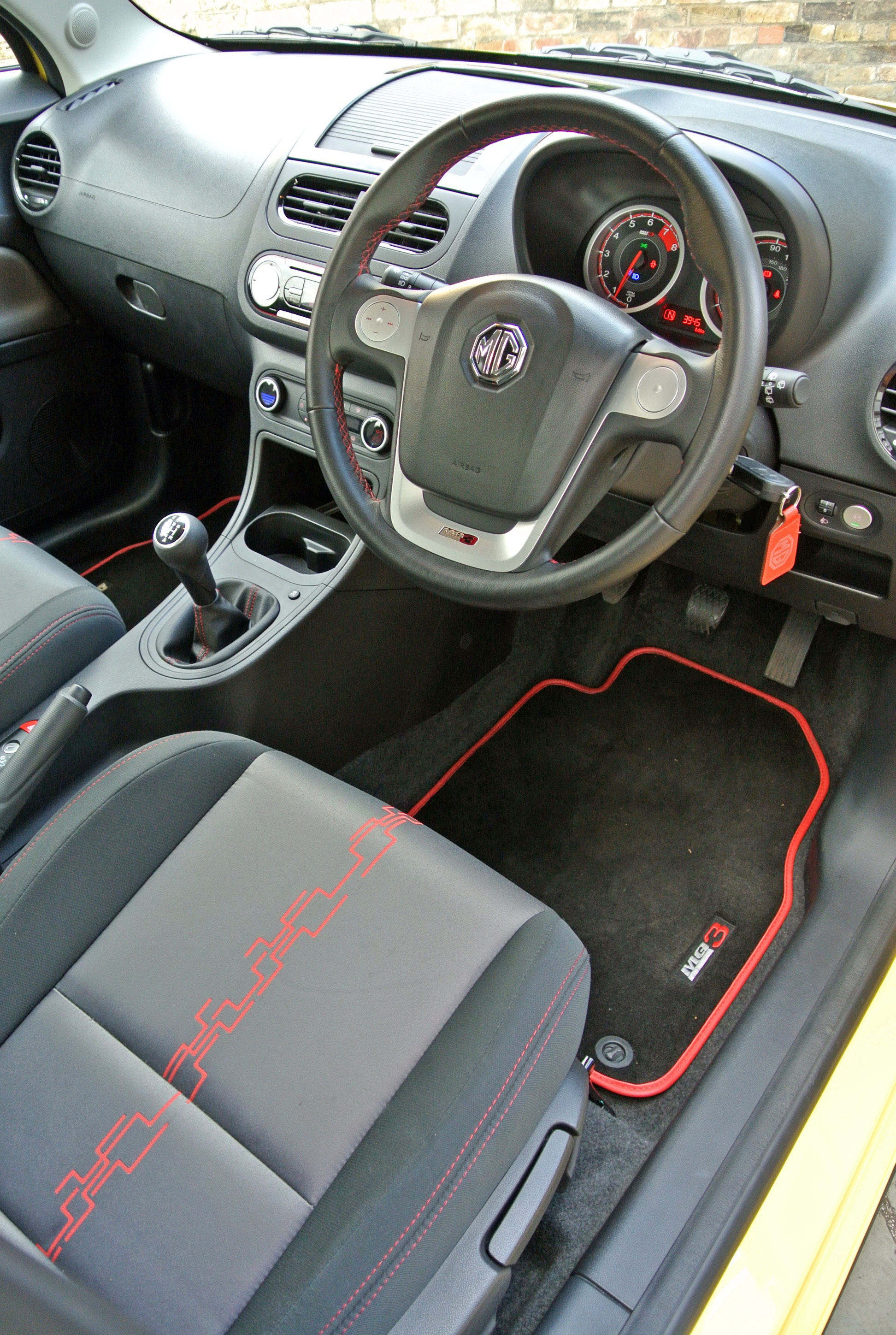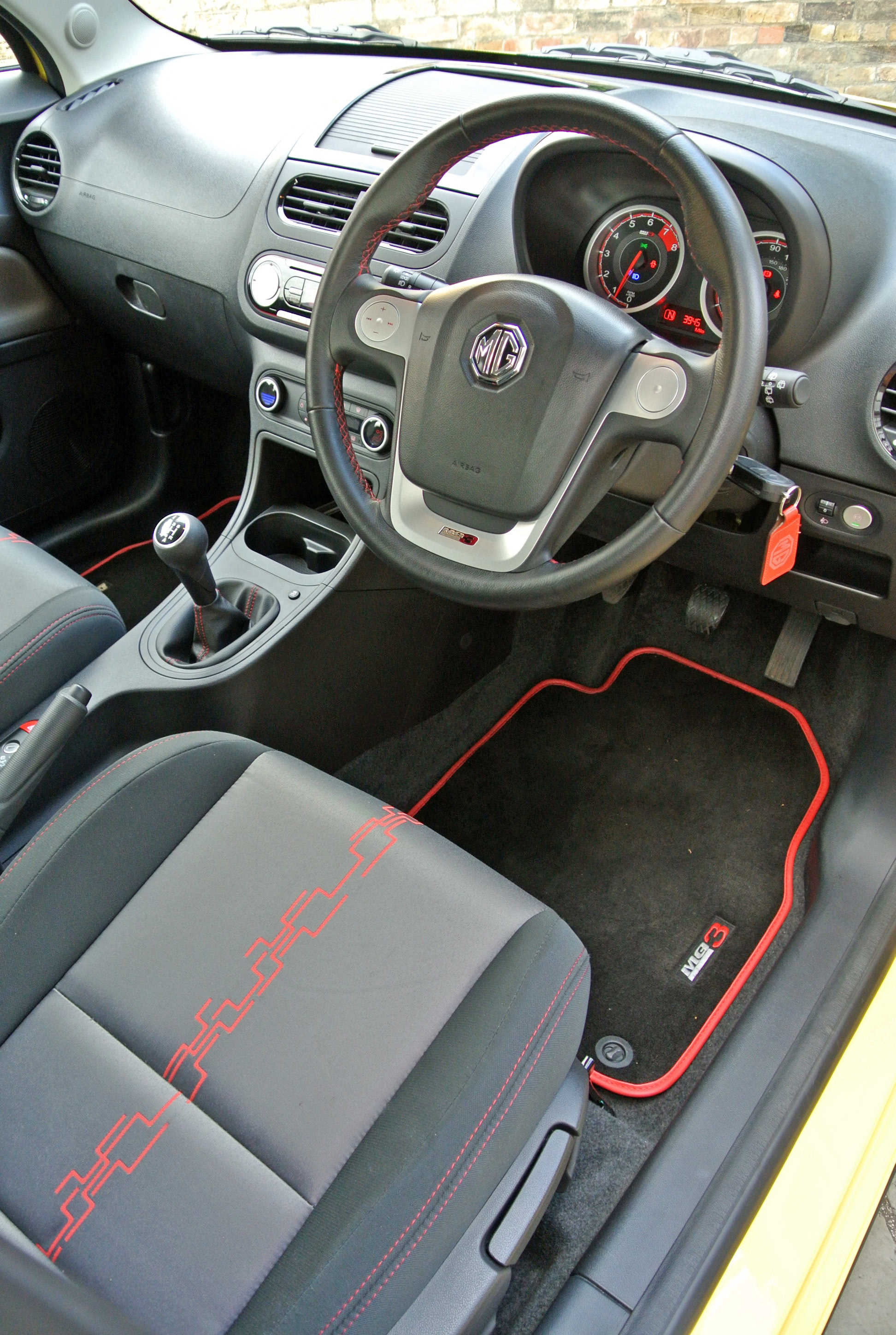 Given the budget choice of Dacia, or MG, my money would go on the latter. Both of those marques' products suffer from the typical idiosyncrasies of 'cheap' cars, in that they do feel 'cheap'. The build quality is good on the MG3 but the clatter, as the doors close, highlights that some pertinent sound deadening would not go amiss. In fact, I cannot imagine too many MG customers complaining, were the price to be bumped up by £100 or so, or just absorbed, to factor in a handful of minor refinements, because that is all that would be required to turn a 'maybe car' into one that is right on.