Life with a new car is a fascinating exercise in the modern era, not least because of upwards spiralling overheads and a desire to ensure relevance, aspects that Iain Robertson continues to report over the next three-plus years.
With a run of other manufacturer test cars demanding my attention in the past month, 'Buddha', my Suzuki Baleno, has not covered as many miles in the past few weeks, as it might have done. Yet, appreciating its innumerable small details also serves to reinforce my decision to run the car over a typical business ownership period.
In highest SZ5 trim, the Baleno is exceedingly well-specified. It is not over-the-top and does lack leather seats but Suzuki can never be accused of gilding the lily, as it always prefers to pursue a purpose-led offering. One of its practical attributes is the reversing camera located in the chrome bootlid trim, just above the 'S' badge. It could be called 'simplistic', as there are no moving matrices displayed on the centre of the dashboard touch-screen that also serves as the stereo, sat-nav and mobile communication's interface, but it enhances the safety proposition that is central to Suzuki's new product stance and I am grateful for it.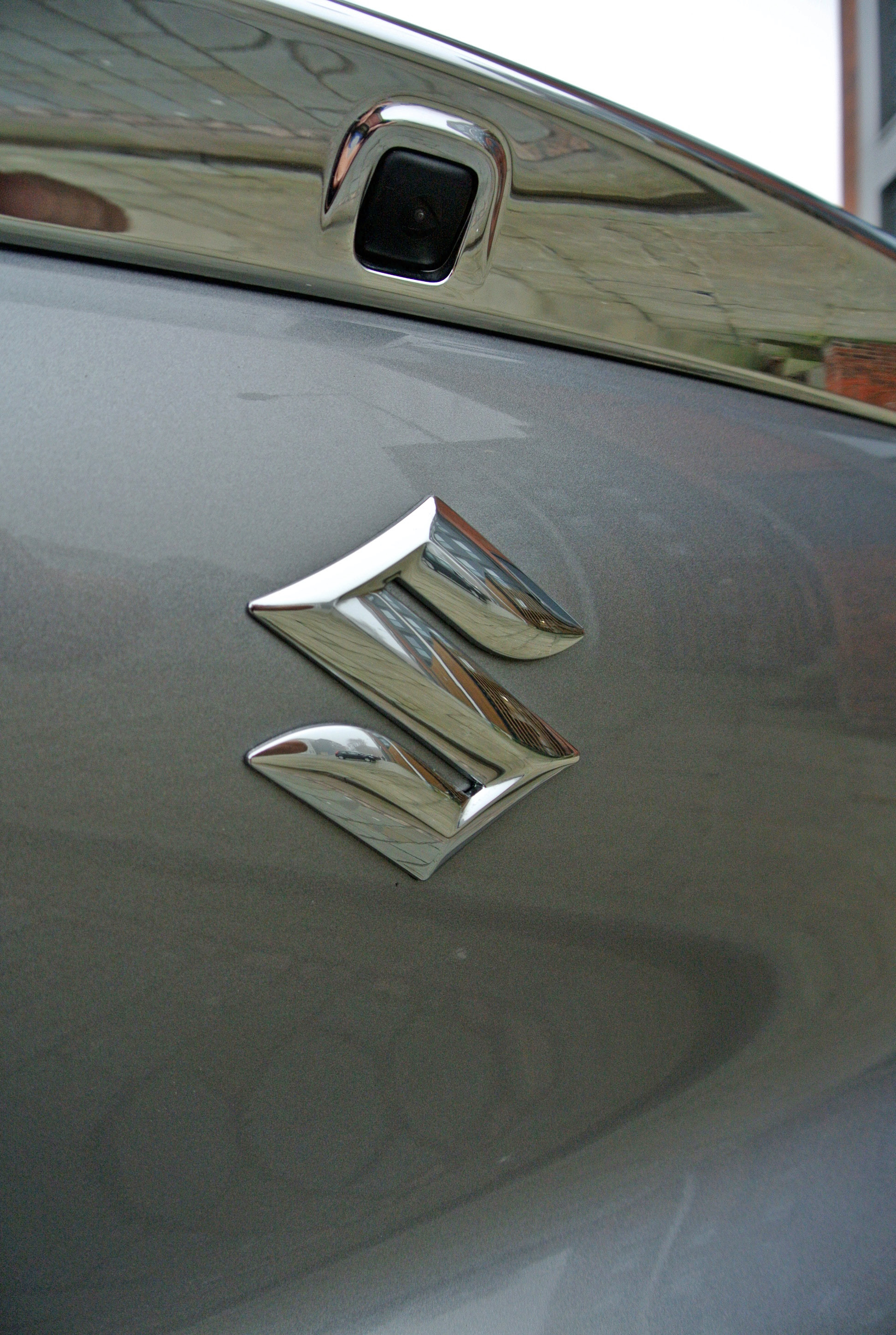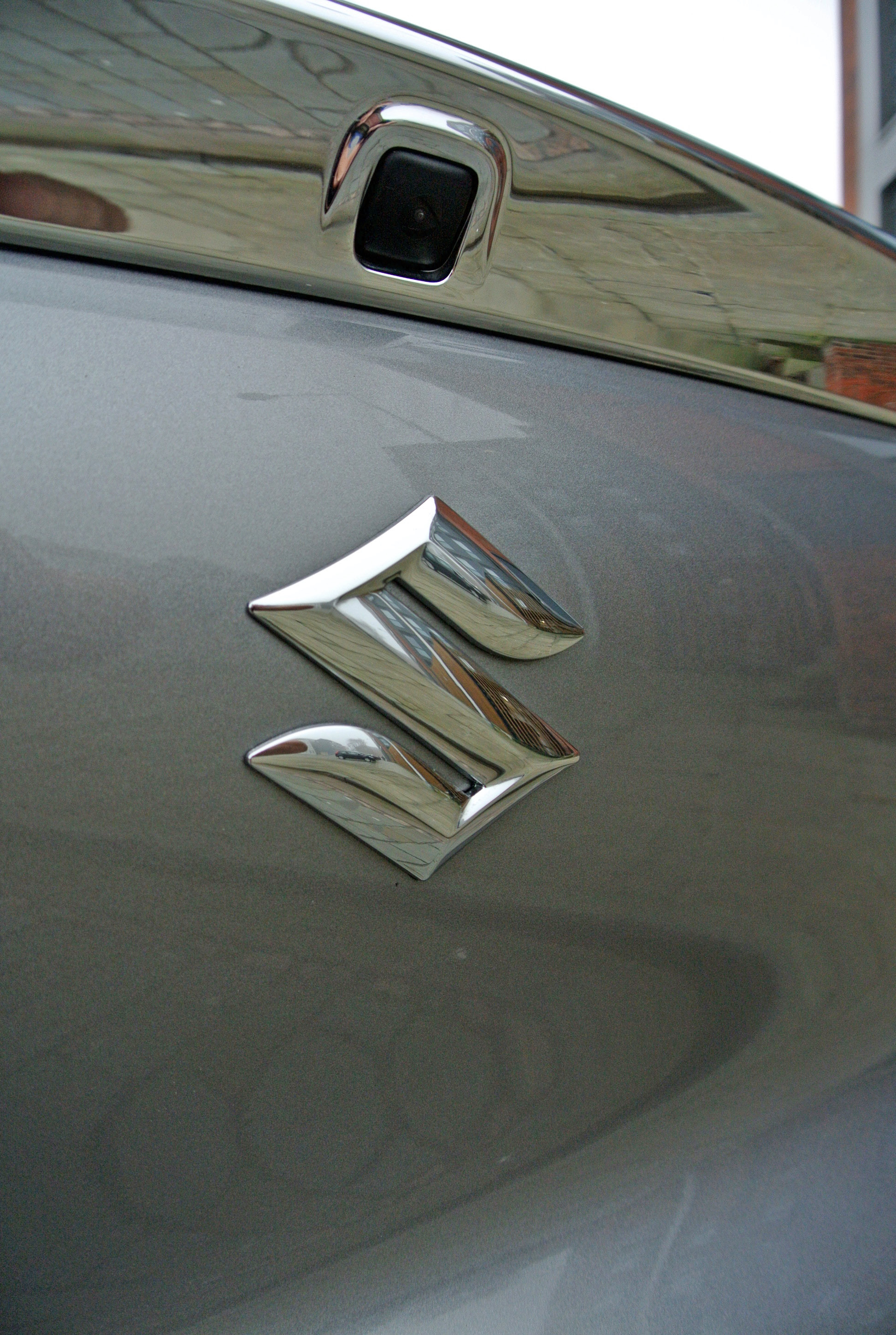 Remaining at the rear of the Baleno, incorporating an upper-edge tail spoiler in the design is a small sporting touch. Organic in appearance, it sits proud of the upper section of the hatchback and its aerodynamic efficacy soon becomes clear, mainly because keeping the rear window clean is a pressing task, especially in inclement weather conditions, when using the rear wash-wipe consistently is essential. While the car's stability is excellent, the downside is a seasonal need to work that switch more frequently and, as the right-hand steering column stalk offers only a typical twist control, as opposed to a preferable pull/push type, it can become an annoying distraction, if you let it.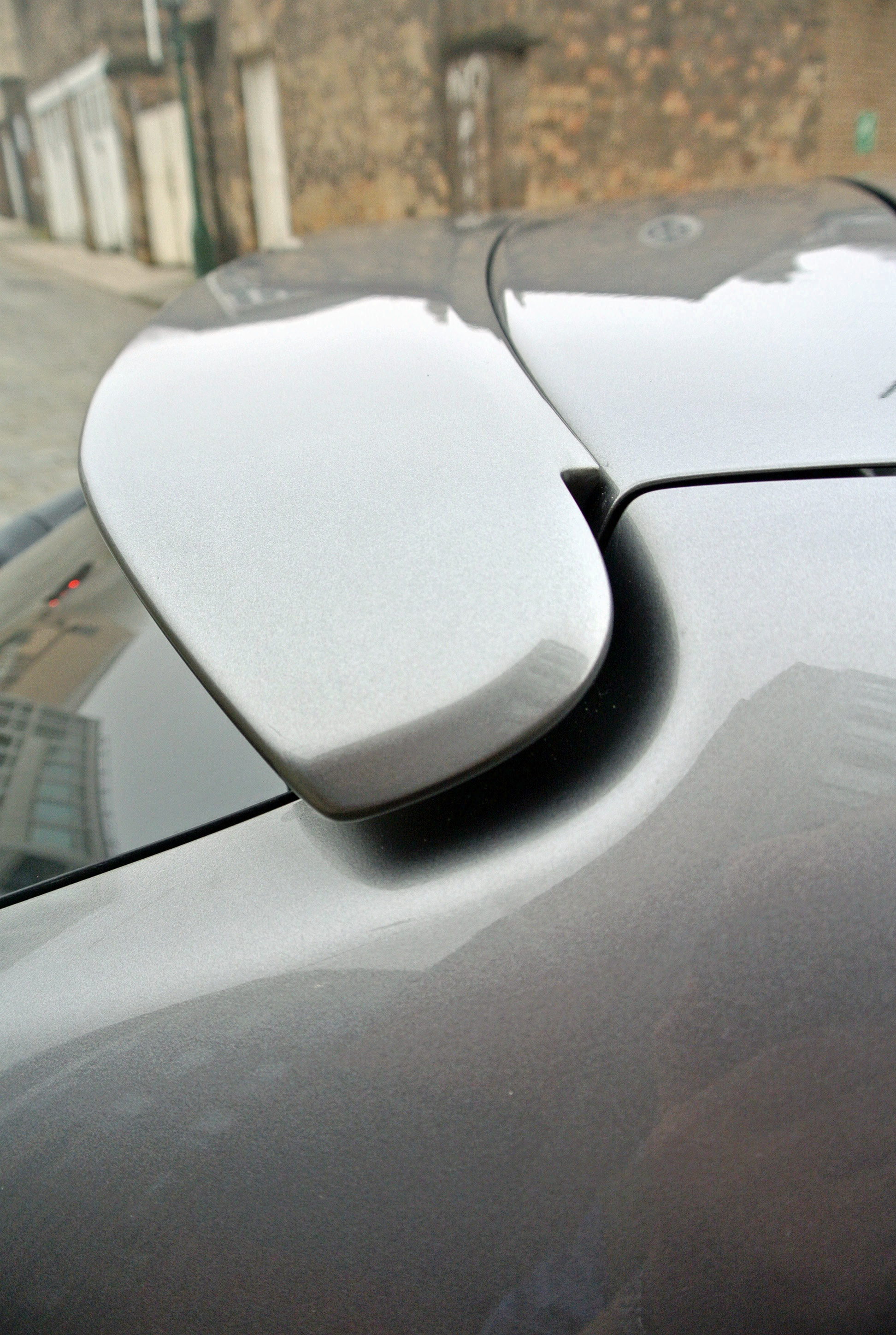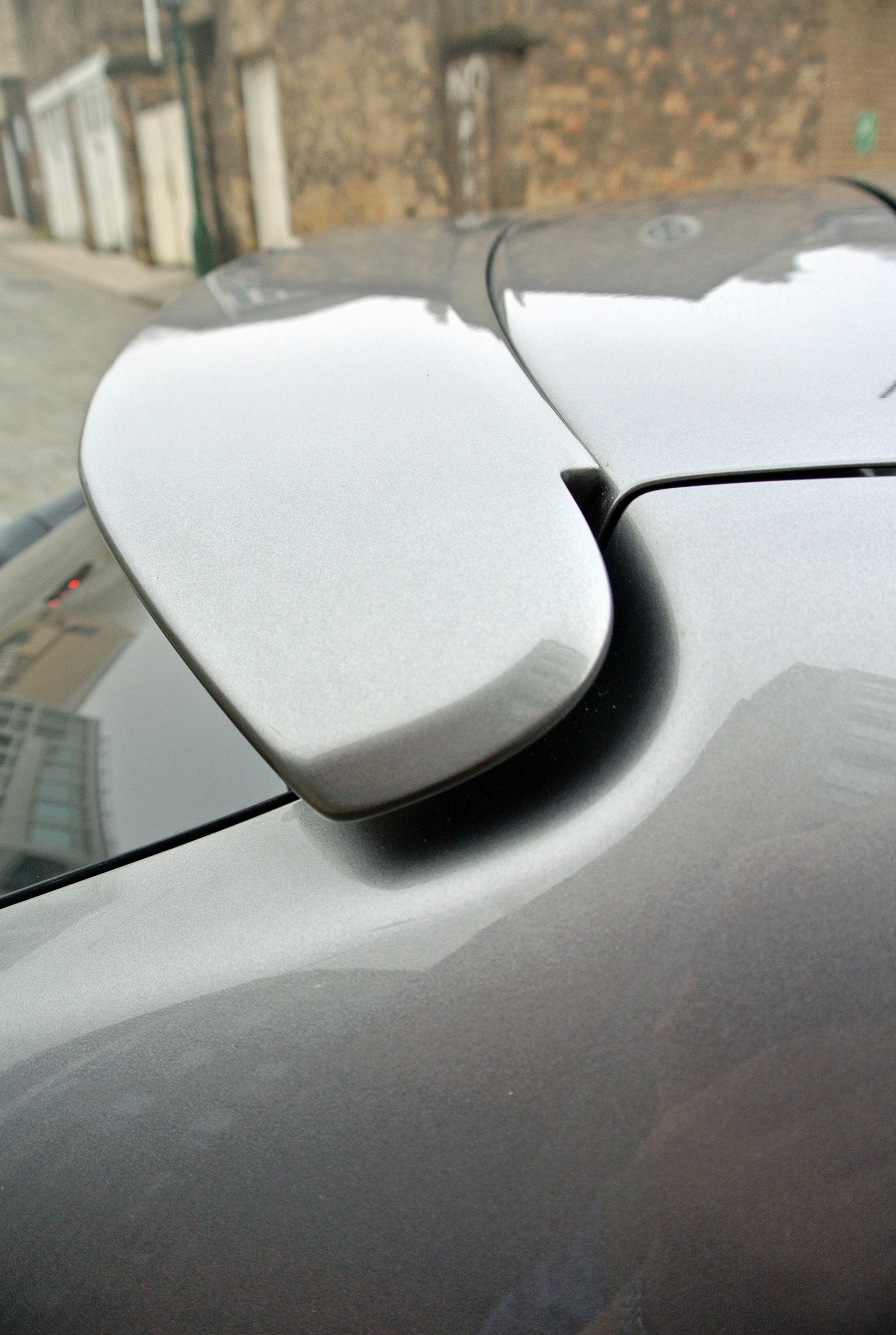 Considering the overall, compact dimensions of the Baleno, I am surprised not to read other reports about its 'class-leading' aspects; its boot, which features a hinged/removable 'false' floor, is utterly immense and considerably more spacious than the former class-leading Skoda Fabia, offering not just ease of access but the width and depth to swallow copious amounts of luggage, or shopping. Lowering the rear seats almost trebles the available load space and it remains a surprise that, even behind a two-metres tall driver (like me), there is the foot, shoulder and headroom for another six-footer, when they are raised again.
There is a slight trade-off in the front of the cabin, in that my driving position could appear compromised. I was spoiled slightly by the Tardis-like interior of my previous Skoda Citigo, in which I could literally stretch out (to leave no space in the rear). Fortunately, the cloth-covered driver's seat comfort is first-class, the padding providing plenty of lateral support, even though the seats are not bolstered overtly as they would be in a Germanic product.
Thanks to an extensive fuel tank range, despite its mere 7.7g capacity (an engineered gesture towards maintaining a low kerb weight), I do emerge, after 200-plus mileage stints at the controls, willing to drive even further. I really love the classy blue and white instrument illumination and the dials are literally crystal clear, an added safety aspect, which means that a glance on-the-move needs never be more than that.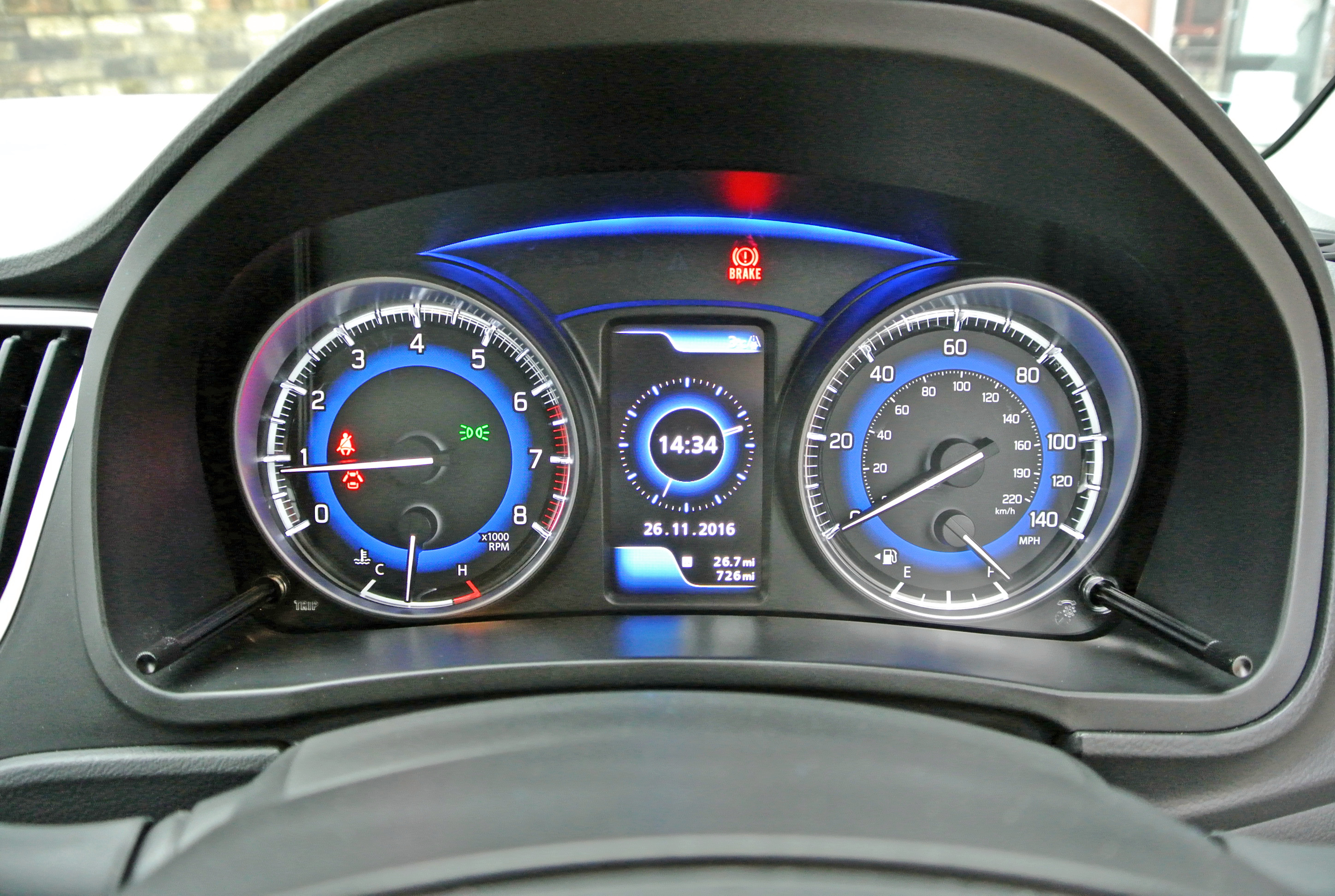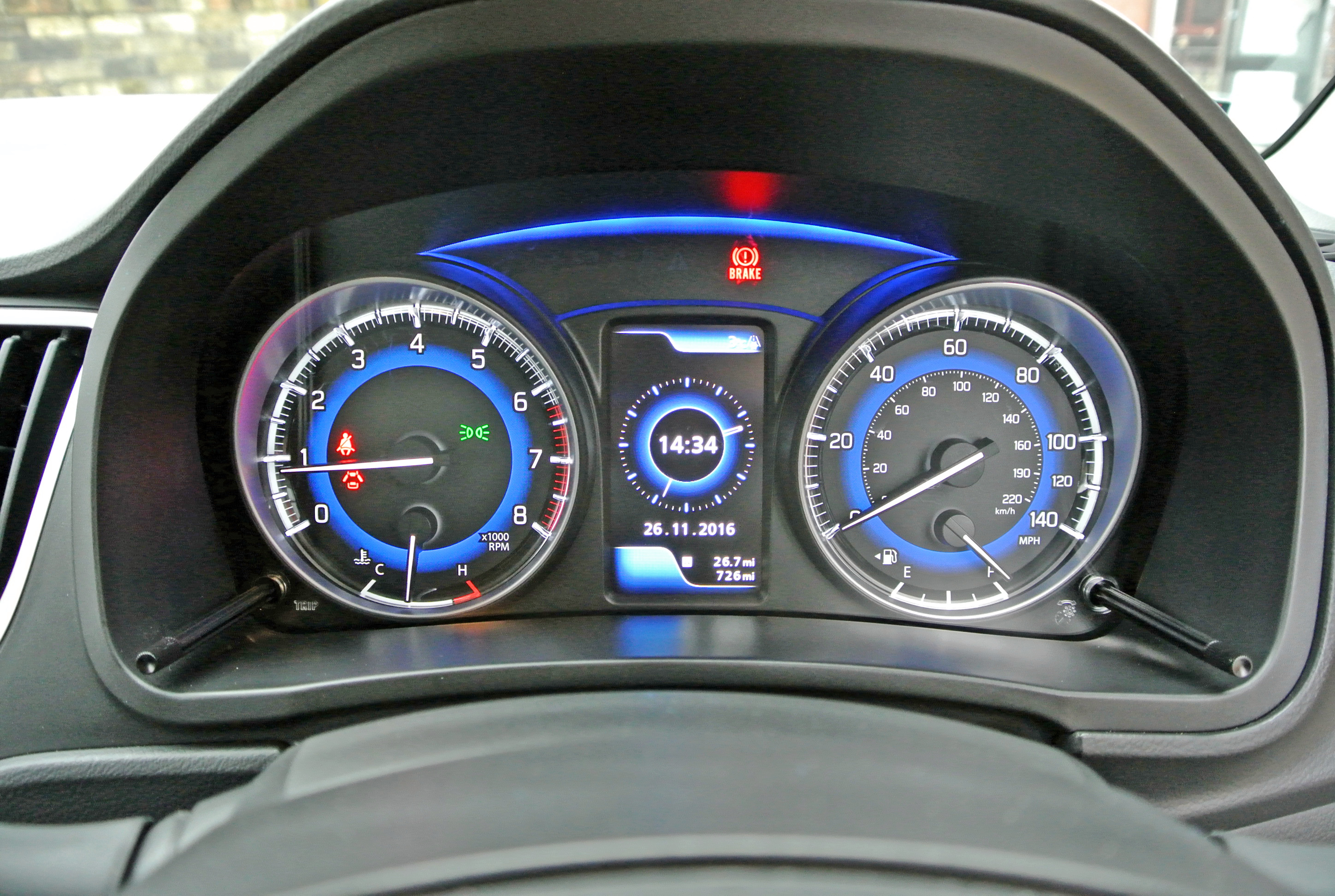 I really like the LED exterior lighting signature that Suzuki has developed for the Baleno. The high-level tail-lamp clusters possess a jewel-like quality, while the front lamps offer an elegant curve of strip-illumination to the daylight-running units, which dim automatically, when the auto-on headlamps operate. The Xenon bulbs work through projector-style lenses to provide a tremendous spread of full-beam lighting and a neat, scatter-free cut-off on dipped setting. Again, this is a market-leading safety consideration from Suzuki that is both welcome and markedly better than any of the Baleno's rivals.
Finally, I am becoming accustomed to using the distance cruise control function, which provides a useful safety margin on stop-start commutes. While I am not normally an advocate of cruise, the Suzuki radar-guided  system (the unit is located behind the 'S' grille badge) works efficiently and can be switched off using the thumb control on the steering wheel cross-spoke. Incidentally, the Kumho 'Winter' Tyres provide excellent grip on cold, damp surfaces, more so than the summer tyres would, although I would still love to experience some heavy frost, or snow, to really test their capabilities.
The car is returning in a week, or so, to Cropleys Suzuki, near Boston, for its first free-of-charge service. Although this is principally a post-delivery check that is offered within the first 2,000 miles, or three months, of ownership, it will also give the garage a chance to inspect a fault in the lacquer finish around the rear bumper area, the only problem that I have encountered so far with the car.
Costs incurred:
£193 month two finance payment
£28.06 for fuel (Shell V-Power Nitro+), for 380 miles (61.5mpg overall; 1,384 miles on odometer)
£316 for four x Kumho WP51 Winter tyres (on test).