Living with a new car  – a Baleno in this instance – is a fascinating exercise in the modern era, not least because of upwards spiralling overheads and a desire to ensure relevance, aspects that Iain Robertson is going to follow religiously for the next 3.5 years.
In all ways, I have an ideal automotive position, as I test new cars in my career. As a result, acquiring a new model means that I only need to satisfy certain aspects of personal business mobility, as much of the rest of my motoring existence is carried out at the controls of test models. While performance is a consideration, I do not need the breadth of a supercar, although maintaining station with other traffic and being able to overtake safely is vital.
Status has never been an issue. As much as I love cars, they are only ever a means to an end. However, I do like my personal transport to be moderately good looking and up to date, while creating an impression is not even on my radar. Yet, possessing a decent load area and a comfortable driving environment are vital considerations, not least because I stand two metres tall. Drive-train is important but only in as much as my car of choice needs to handle, stop and steer, in a multitude of conditions, without leaving me stranded.
As you might already know, I love efficiency, therefore, my car needs to deliver high fuel economy, low exhaust emissions and to remain durably dependable, as it might be sitting for several days without turning a wheel. Consequently, my choice of a Suzuki Baleno, aided by having directed a product video on the model earlier in 2016, seems entirely apposite.
Model and dealer selected
A comprehensive equipment list is desirable and the Baleno SZ5 trim level includes sat-nav, Bluetooth mobile-phone connectivity, an iPod link and a comprehensive on-board computer, HID headlamps, daylight running lamps and stability control. Most of the in-car controls are managed via a touch-screen in the centre console and an intuitive voice control facility is part of the safety package. Listed at £14,249, in 5-speed manual transmission form, I am very conscious that pricing is no longer a primary consideration.
However, armed with a good discount from the list price and monthly lease payments of £193 spread over the next 42 months, it is my contention that a base cost of less than £50 per week is a more than acceptable and eminently manageable business cost. The dealer selected for the process is Cropleys Suzuki, a family-owned dealership that has celebrated recently its 60th Anniversary. Located on the fenland outskirts of the Lincolnshire town of Boston, it is approximately 30 miles from my home.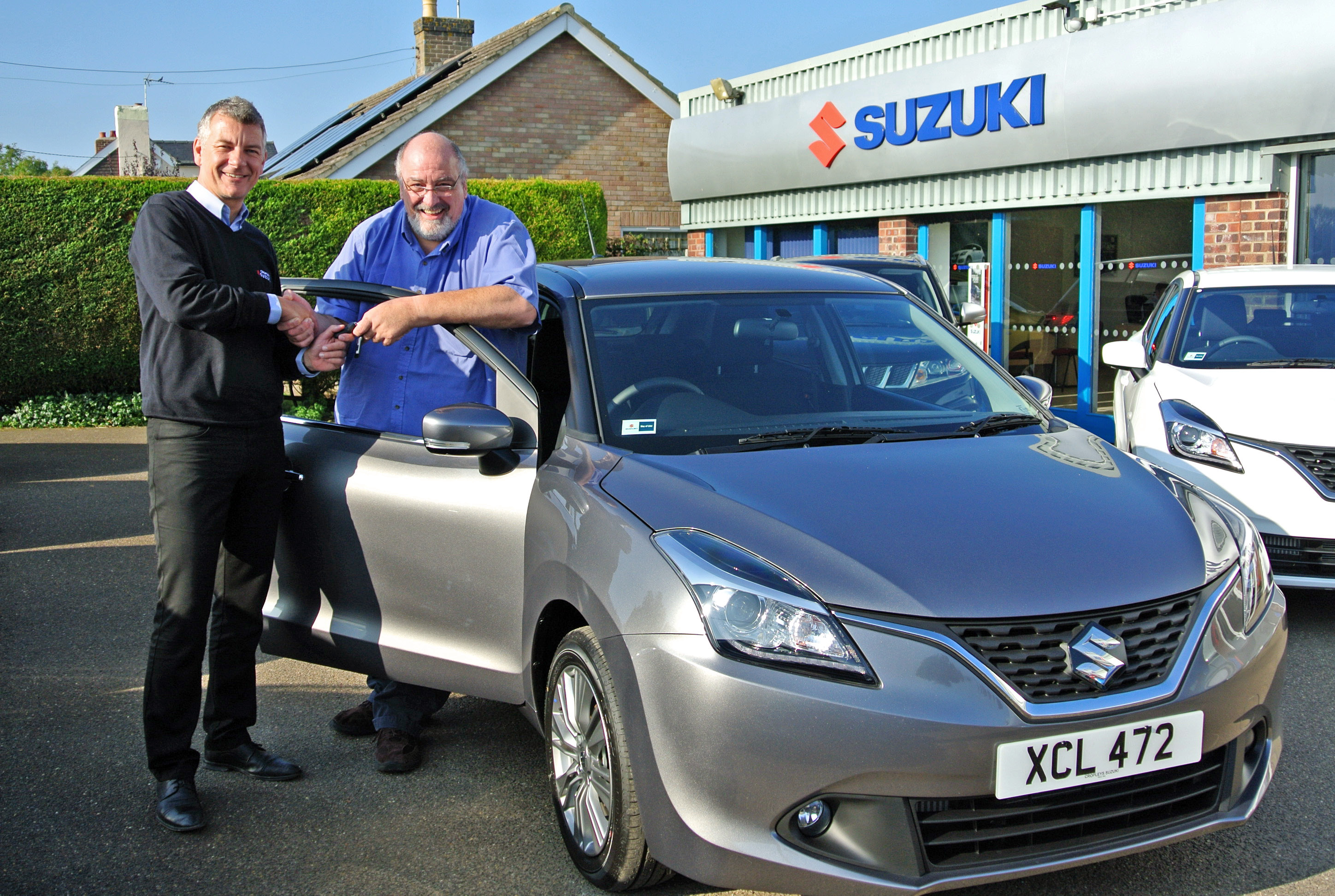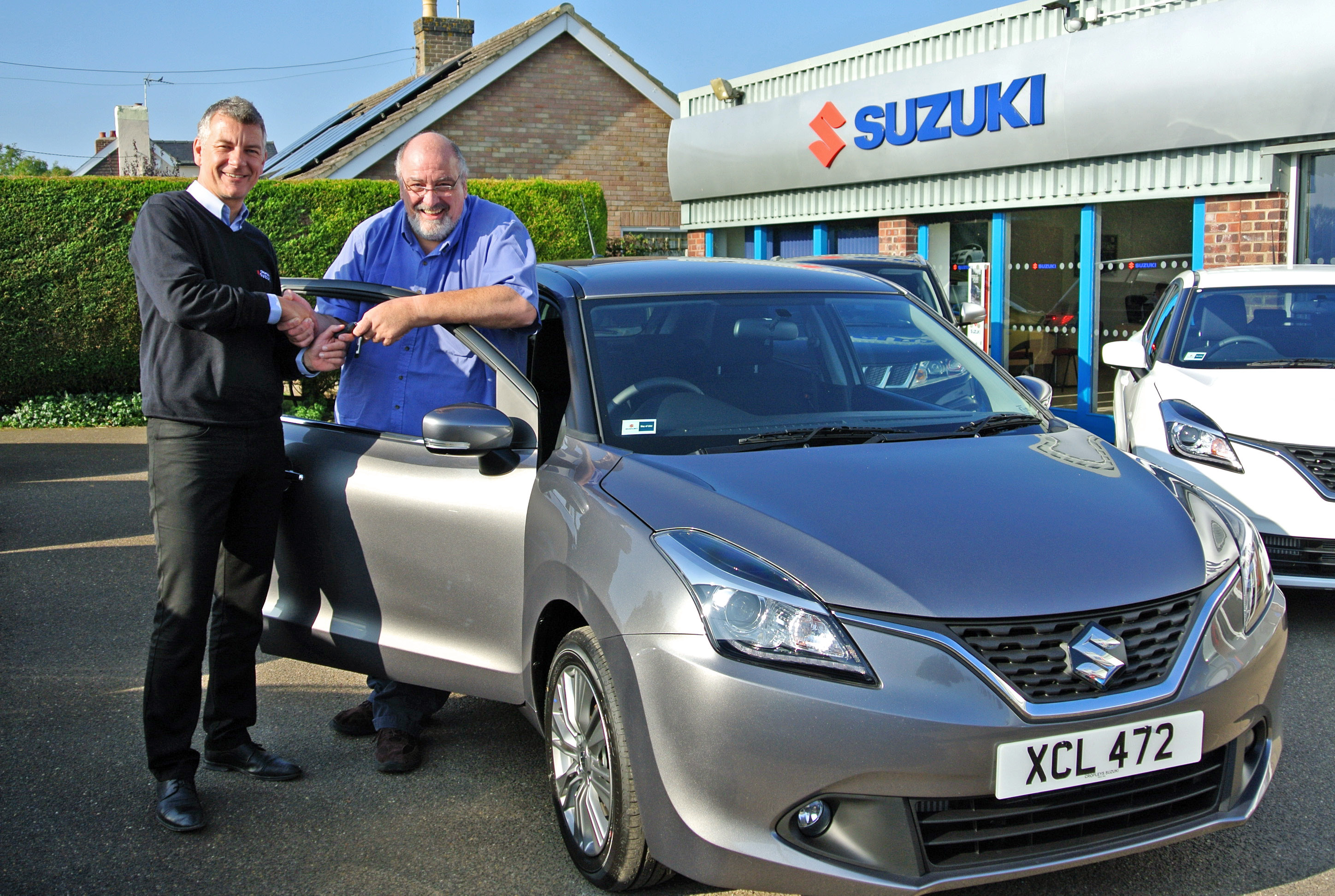 As a result of a poor reputation, I was reluctant to negotiate with a closer Suzuki centre but I was determined that a family-run firm, which also happens to be one of Suzuki GB's most successful franchise outlets, would meet my needs perfectly. The staff at Cropleys Suzuki are delightful. At no time during the process was I made to feel anything less than valued and, when I collected my car (having declined a delivery service), the handover was as efficient and well-managed as every aspect of the dealership.
The only items 'missing' from the Suzuki package are a set of low-temperature tyres (which are awaiting delivery from Kumho) for the winter months and a set of heavy-duty car mats (coming directly from Suzuki GB).
Acclimatisation
Adjusting the driver's seat and steering column to accommodate my form is very easy. The driver's seat works through an extensive range and, on its lowest setting, with the steering column adjusted to clear my knees, the driving position is excellent and I can recommend it to drivers of grander stature.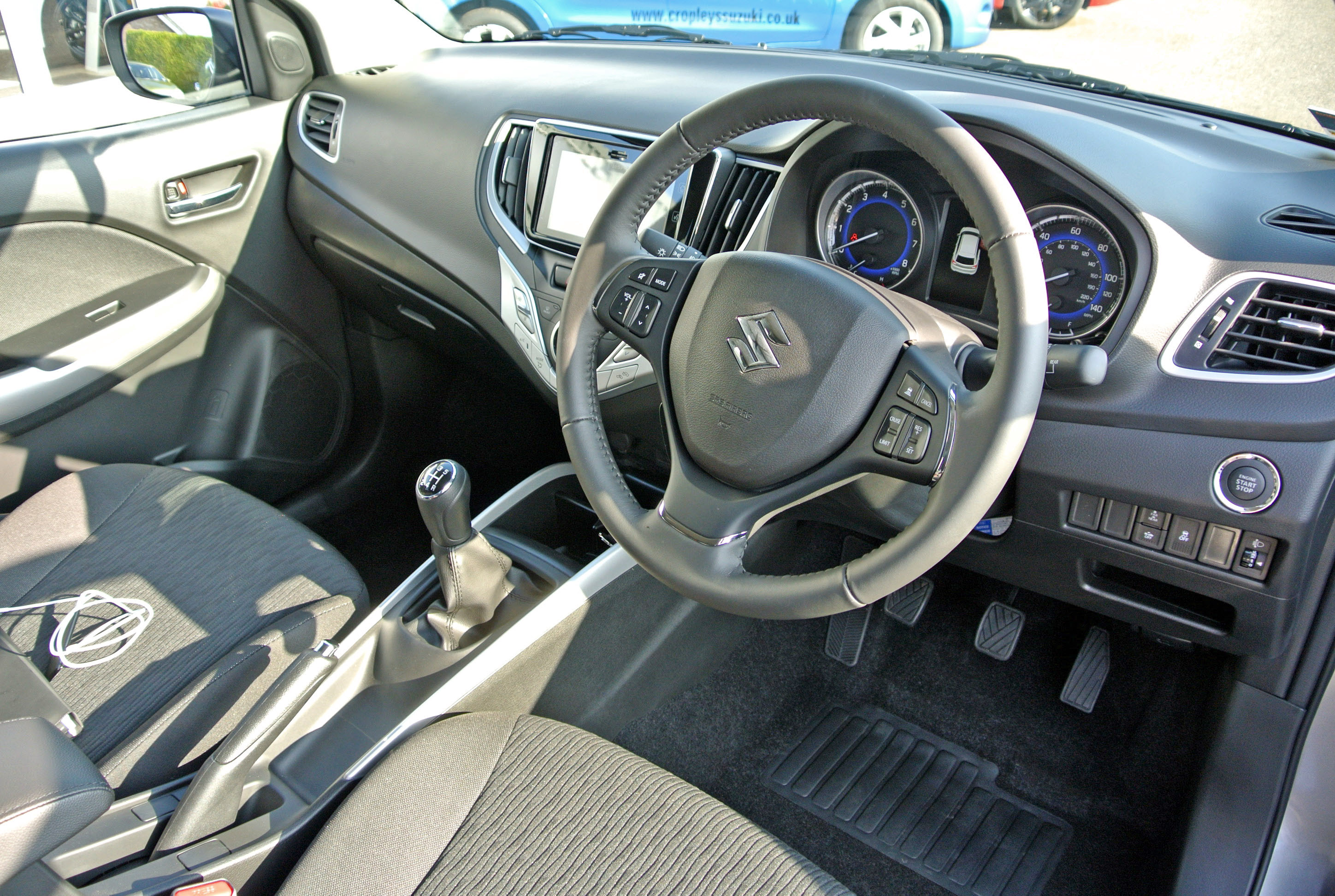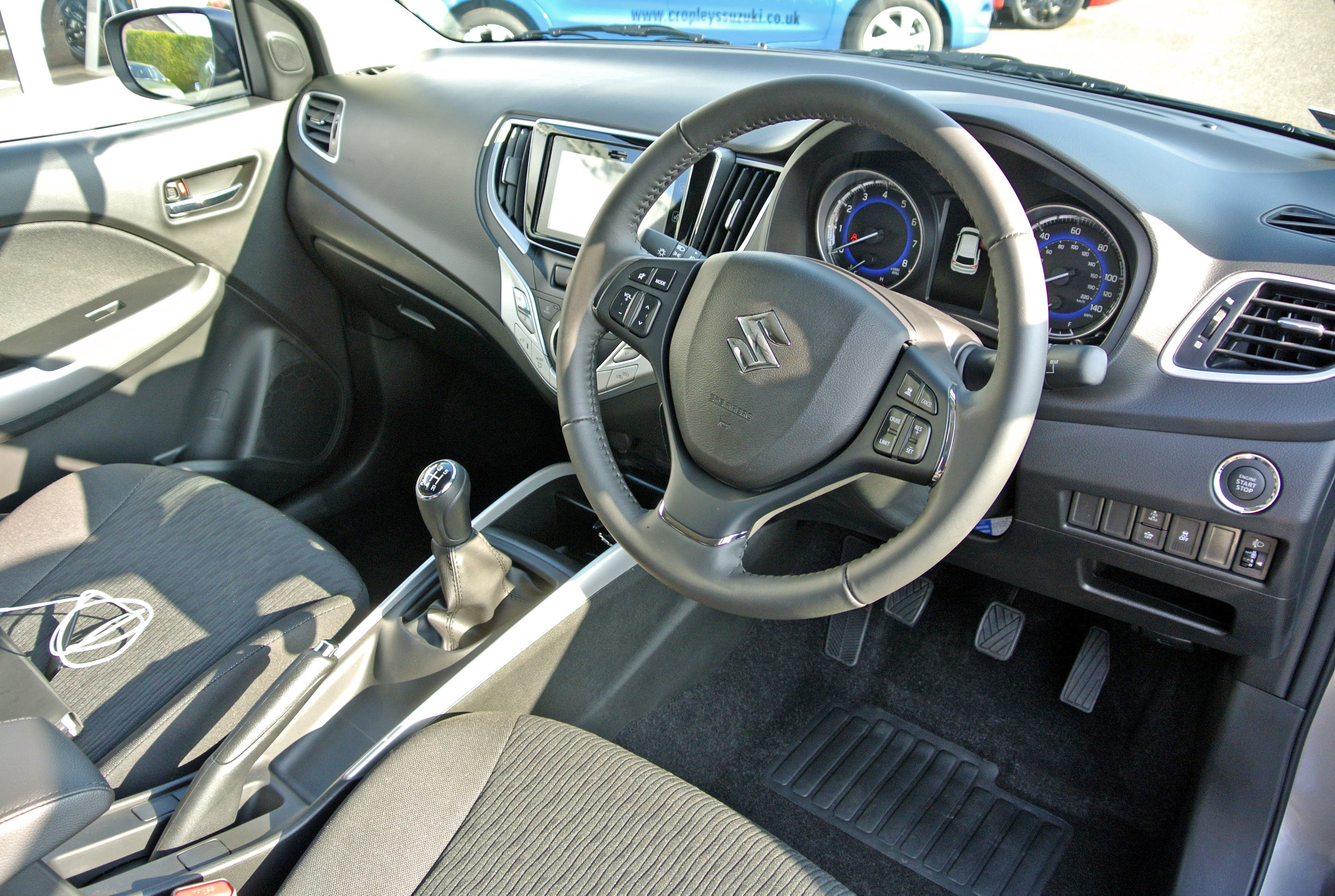 From the outset, I have been impressed by the zestiness of the 1.0-litre, three-cylinder BoosterJet engine, which starts very quietly and is well insulated. The Baleno is one of the lightest five-door hatchbacks presently on sale in the UK, embodying innumerable weight-saving measures that ensure a lively performance. Its split-floor boot area is practical and very roomy, while even rear seat legroom is first-class, even behind the taller driver.
Turbocharging of the advanced engine enables a power output of 109bhp, although its CO2 emissions rating is just 105g/km, which equates to a £20 annual VED. Its top speed is given as 124mph, while it is said to despatch the 0-60mph acceleration benchmark in around 11.0 seconds. Even though the engine is brand new and I am allowing 2,500-miles as a running-in period, at which time I shall indulge in the optional free first service at Cropleys, I can feel that the car is significantly quicker than the posted figures.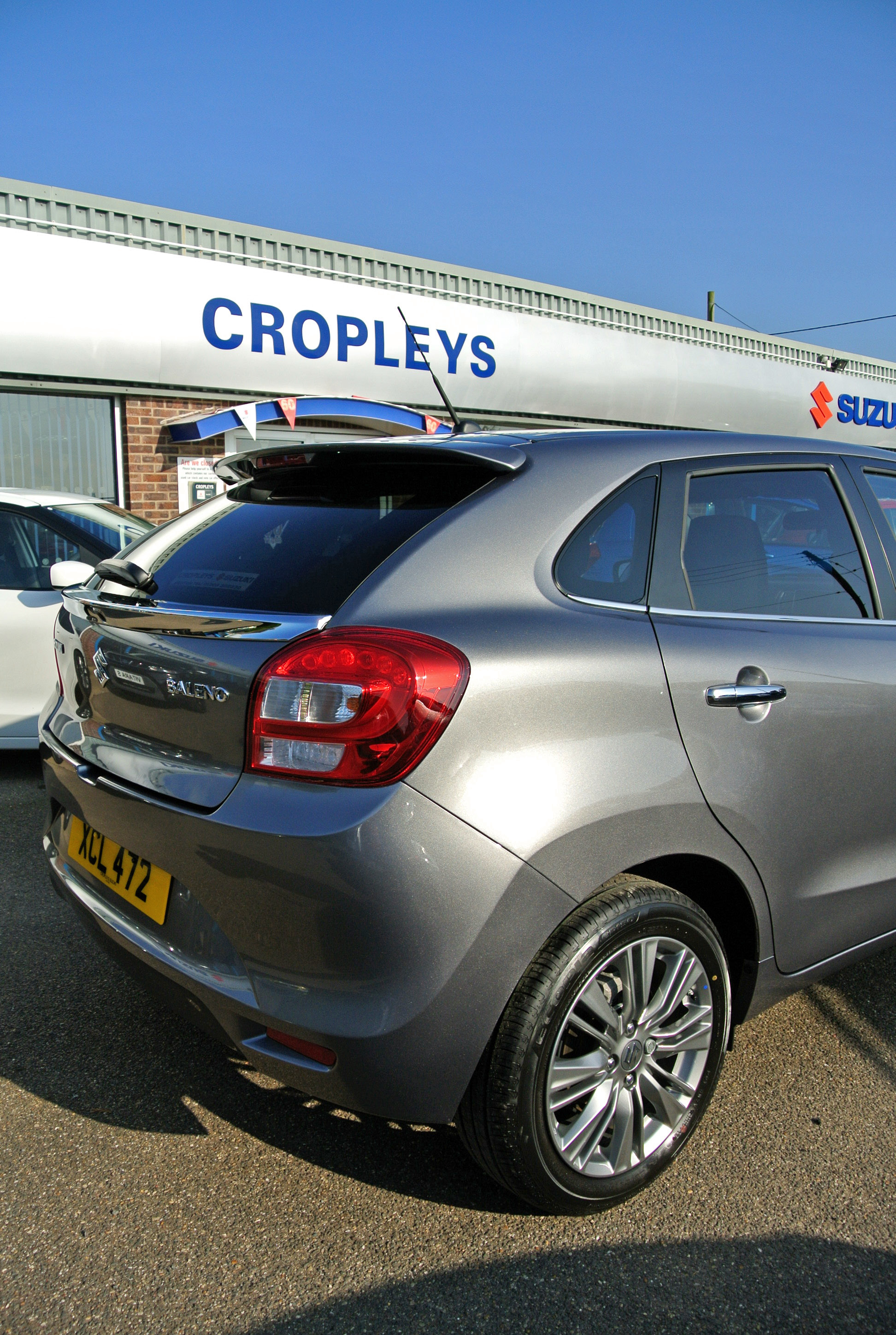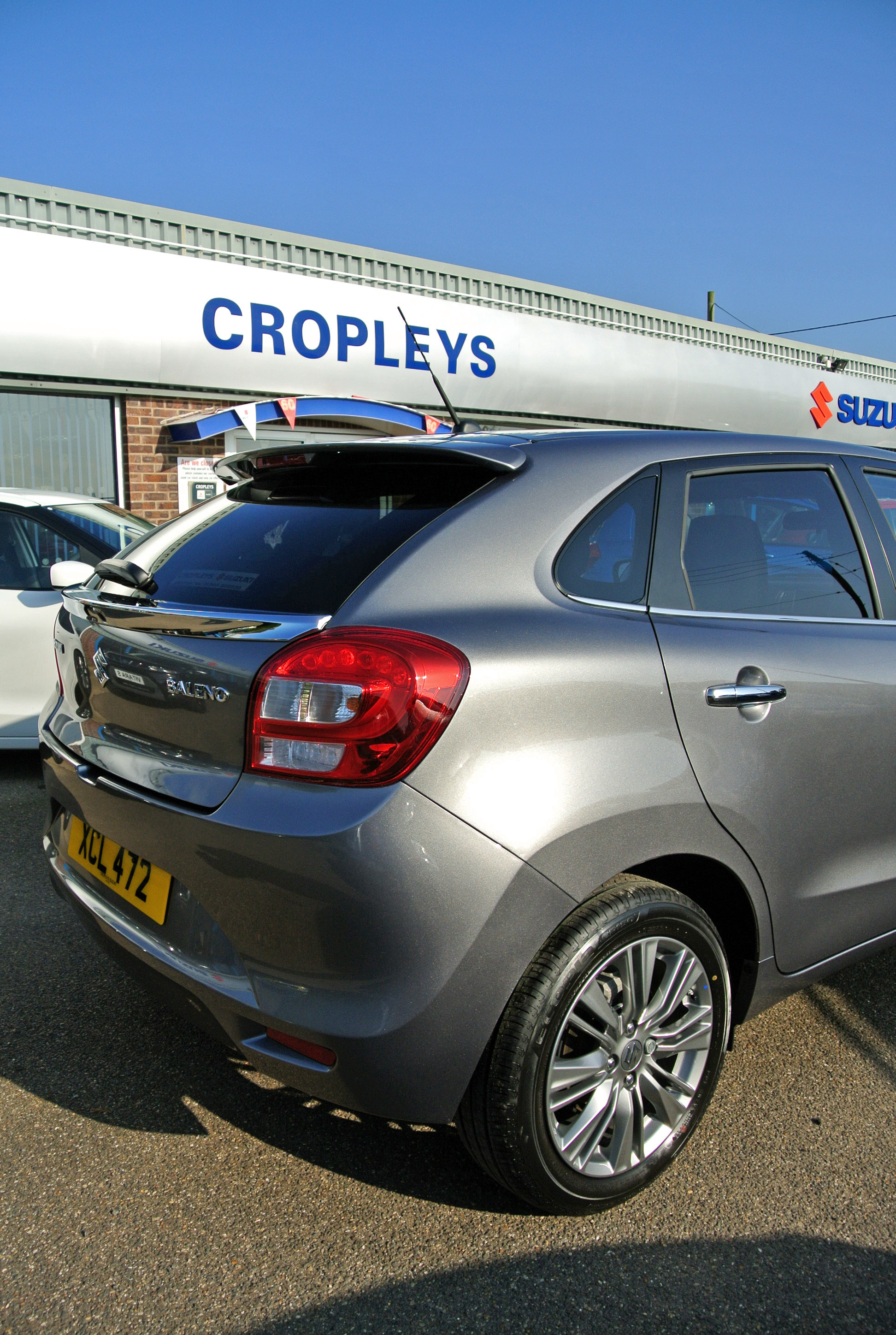 The manual gearbox operates sweetly and speedily but it is obvious that the engine is optimised for a strong low-end torque delivery, amazing for such a small capacity unit, as it is capable of pulling fifth gear (top) from as low as 1,100rpm, without complaint. The car is also quite high-geared, which means that a 70mph cruise demands only a shade over 2,000rpm. The mid-range power delivery is outstanding, even at this early stage.
Tall gearing also enables relaxed cruising and I returned an excellent 65mpg on my first 100-miles drive in Baleno, without trying too hard. By my reckoning, on a longer trip, I should be able to attain 75-80mpg with surprising ease, even though around-town mileage might drop that figure to the mid-50s.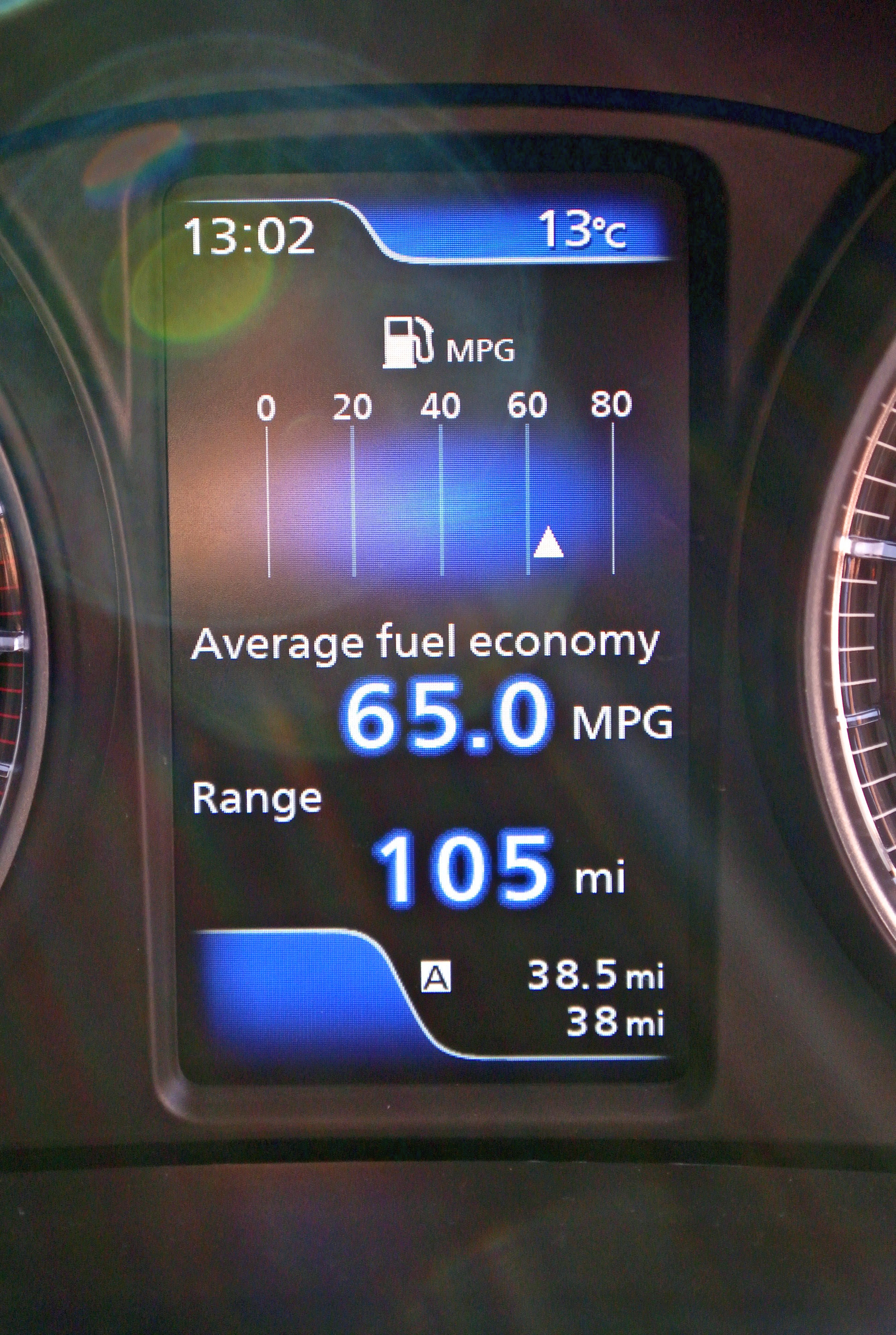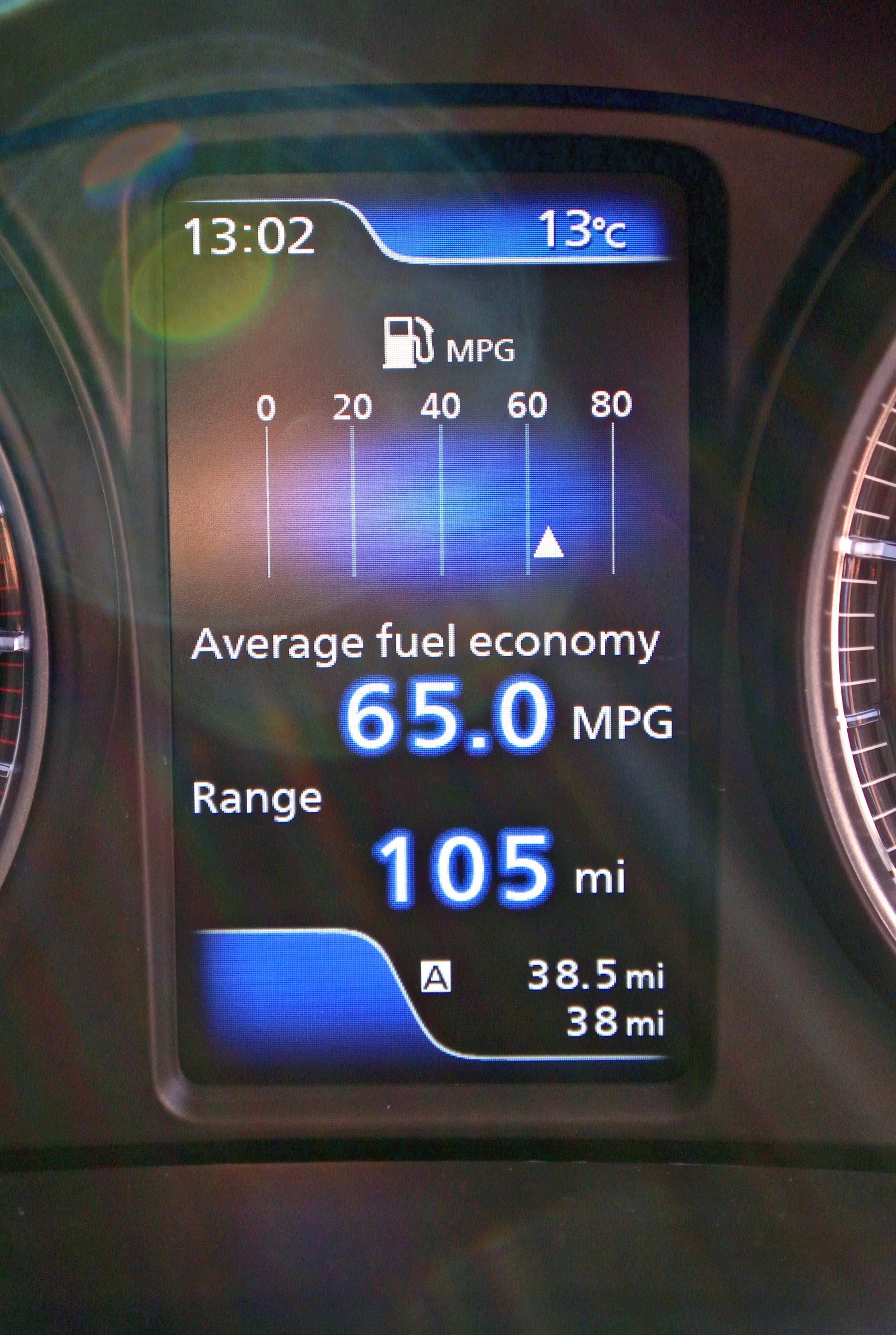 Tasks for the first month
Naturally, I need to have the winter tyres fitted and to drop-in the protective floor mats. If the good weather holds, I will also apply a coat of AutoGlym's excellent HD Wax as added paintwork protection over the winter months. I have noticed a minor wheel imbalance at 70mph but it will be remedied, when the Kumhos are fitted.
So far, I am immensely satisfied with the Suzuki Baleno. My home address has been dialled into the sat-nav, the iPod is connected and a decent sound reproduction is made through the standard speakers. My mobile hooks-up to the car upon entry. The car's assured agility and the lightness of its controls will become more familiar as the miles build. (More in a month!)