Developed in the immediate post-WW2 period by Rover Cars' head designer, reports Iain Robertson, while purists may shudder at the reality, Land Rover owes its existence in almost every respect to the American master of 4×4 tech, Jeep.
When brothers Maurice and Spencer Wilks, the former the Head of Design at Rover, got their heads together on the Anglesey family farm, their first prototype 4×4, in 1947, was built on a Jeep chassis. Despite the 'war machine' building many purposeful vehicles for land-based skirmishes, it was the US Jeep, lightweight, manoeuvrable and functional, that served as turning-point transport during that terrible era. To have a British alternative was more than a mere matter of pride.
Naturally, the early models that resulted from Rover's toe in the water pursued a military idyll but it was not long before the Land Rover's agricultural value was realised and the original short-wheelbase model, joined by a long-wheelbase alternative, that would eventually become known as Defender, became the farmers' choice. The idea of having 'fun' in a Landy came several years later, along with motorsport, speculation and collectability.
In fact, as a child, I can recall watching 'World of Sport' on ITV and enjoying various trials exercises of a competitive nature being carried out between various services personnel and semi-pro drivers. I believe that they used the military test grounds at Aldershot and Farnborough. Yet, it was not long before 'competitive safaris', trials and hillclimbs became more widely accepted as relatively inexpensive means to experience off-road motorsport thrills.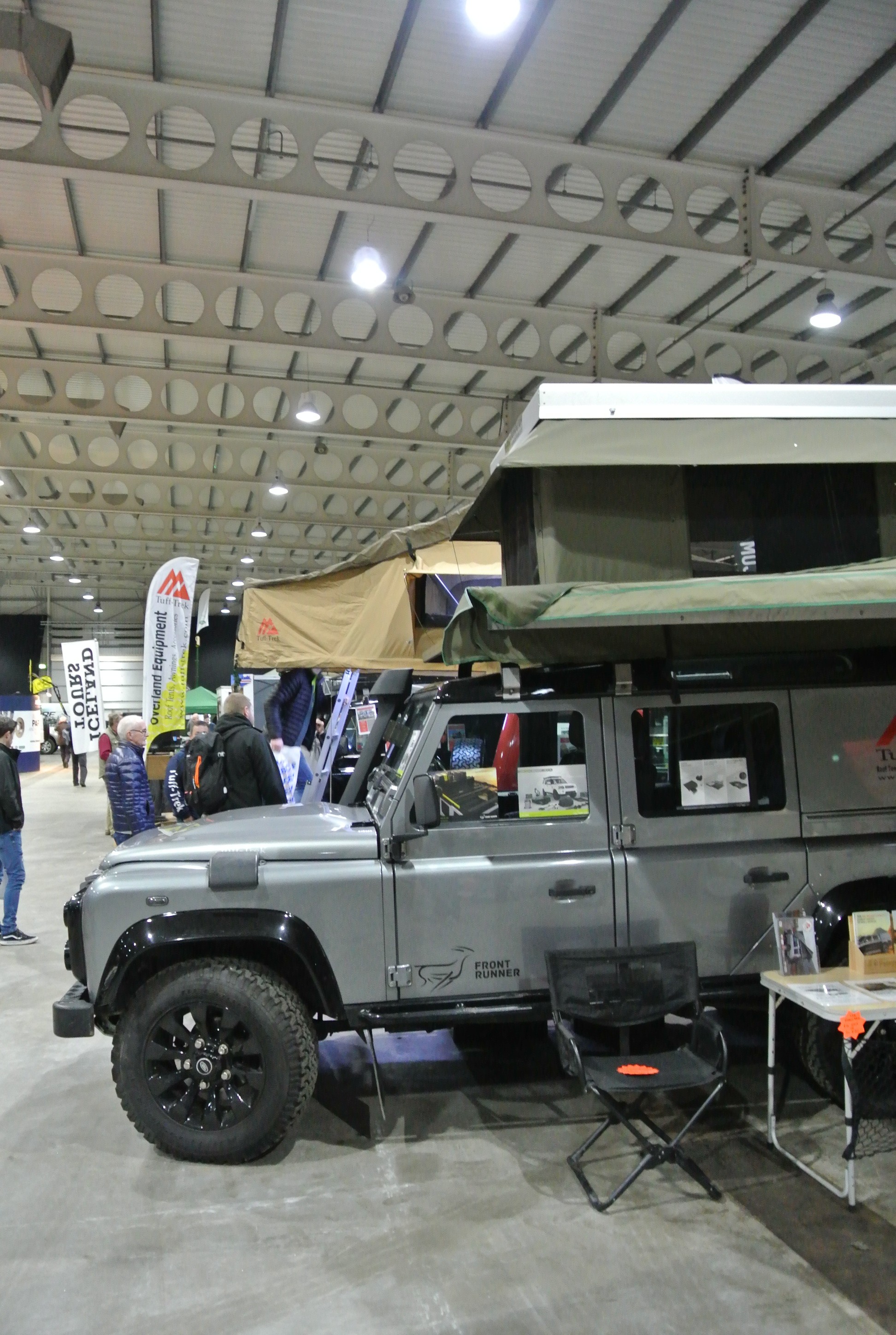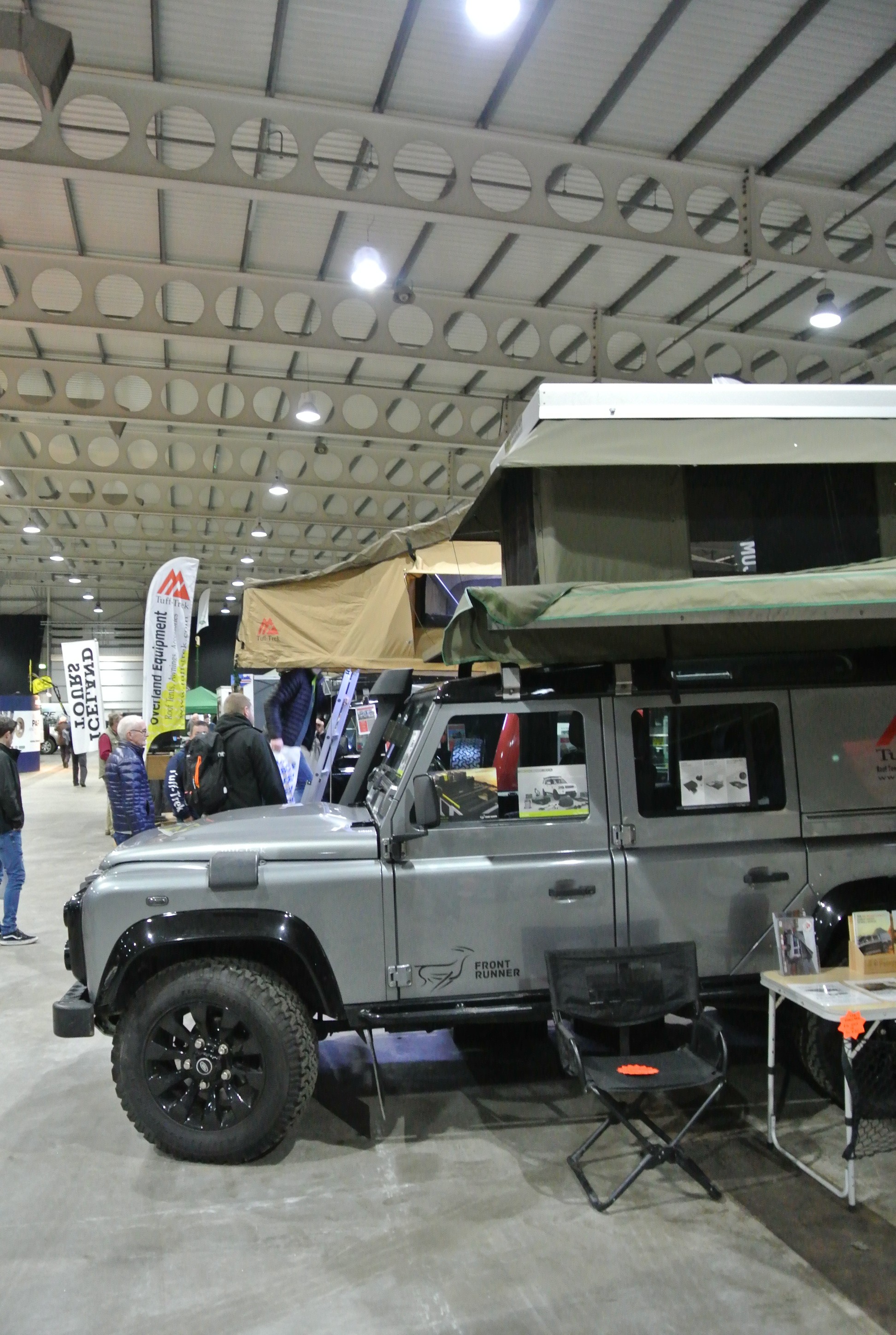 The fascination for Land Rover is not restricted to the UK. Thanks to adventurists, like ex-British Army Colonel, John Blashford-Snell, who founded both Operation Raleigh and the Scientific Exploration Society and used Land Rovers extensively for the first (and well-publicised) crossing of the Darien Gap and the Alaska-to-Cape-Horn vehicular trek, the concept of leisure trails has been turned into a business reality.
Factor in the art of customisation and it is understandable that both publications and shows will result that draw-in crowds of passionately-minded people, who want to enhance their hobbies and pastimes. One of the latest of these is promoted by 'The Landy', a monthly (free) newspaper for Land Rover owners, from the same publisher of '4×4' Magazine, and its annual event, The Great British Land Rover Show, sponsored by Rimmer Bros, that takes place at Stoneleigh, the home to the National Agricultural Exhibition Centre, near Warwick. Despite Land Rover being owned by an Indian conglomerate, it is gratifying that a flag of the union is being flown so enthusiastically.
No stone is left unturned by the Land Rover fraternity and, as well as high-end competition vehicles and a smattering of brand new Land and Range Rover models, the well laid-out exhibition halls were aimed at grabbing a few pounds from pocket money spenders, a few hundred pounds from equipment-seekers and several thousands of pounds from camper-conversion customers. Everything from engine and transmission specialists, to alloy wheel and tyre suppliers, the inevitable spring and damper modifiers and electric winches to aerosol paint-sprays was catered for.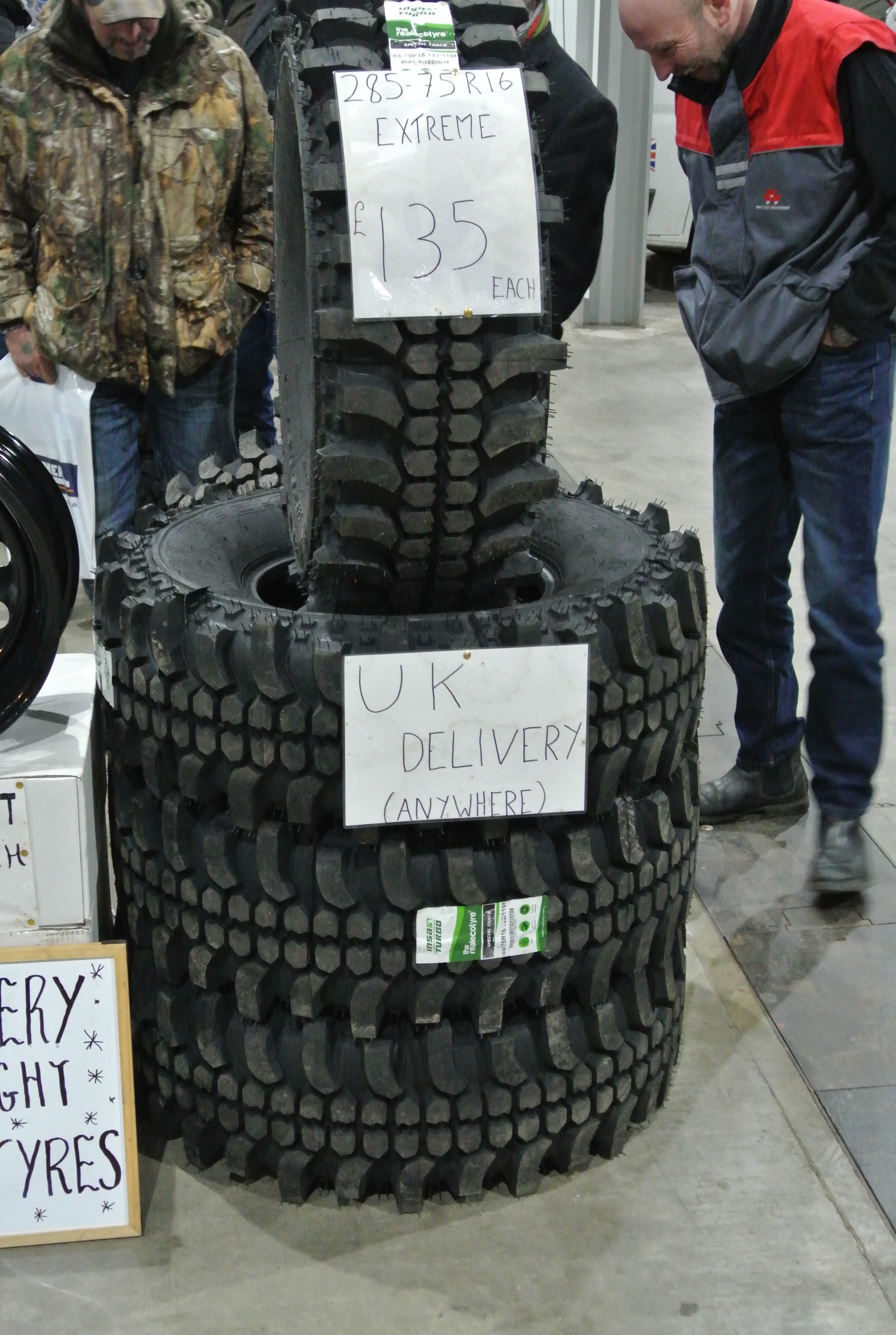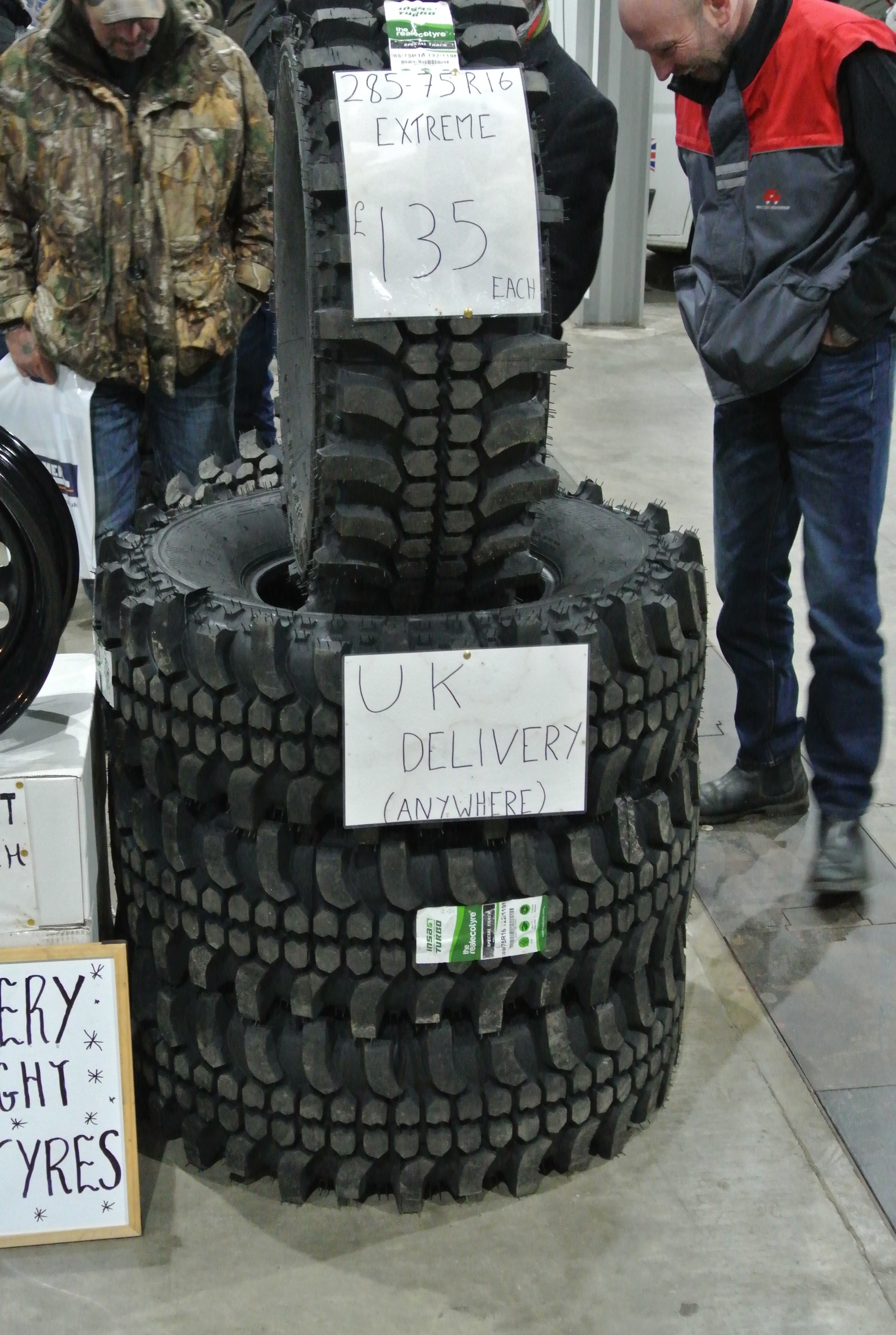 An atmosphere of outstanding happiness and enthusiasm appeared to permeate every spare inch of Stoneleigh's exhibition halls, perpetrated further on the off-road ground, where display exercises and pleasure tests occupied customers' minds and vehicles. As a one-stop-shop and a tremendous ideas centre for future enjoyment, the event can only be described as a thorough success and several thousand enthusiasts felt clearly that it worked a treat for a mere six hours on a Sunday in late-November.
In the meantime, The Landy newspaper, edited by Mike Trott, contains classified adverts for all manner of used Land Rover models, some in finer fettle to others, but all perfect fodder for fans of the ultimate British off-roader. The newspaper reaches over 45,000 readers every month, distributed mainly by parts supplier, Britpart, and its over 450-strong dealers. You can order a copy directly at www.thelandy.co.uk.
Unfortunately, Land Rover saw fit to cease production of its long-standing Defender well over two years ago, with a replacement not scheduled to appear for at least another couple of years. Whatever does appear will never possess the cachet of the original.