What with fossil fuel prices fluctuating and politicians vacillating, complains Iain Robertson, an age-old class of mobility continues to nibble away at the foundations of the motor industry, where Kia Soul has been nibbling consistently.
While you might believe that the electric car is a relative novelty, the truth is that modes of transport powered by electricity have been around since the mid-19th Century. In fact, not long after the dawn of the motorcar, in 1900, an electric car held the land speed record. In fact, the first proper application of electricity to a commercially available vehicle arrived in 1837, when Aberdonian chemist, Robert Davidson, powered a locomotive using galvanic cells (batteries).
When the lead-acid battery was invented by French physicist, Gaston Plante, in 1859, the door to electricity as a motive force was opened. Unfortunately, the arrival of the internal combustion engine brought a temporary halt to further developments, although petrol/electric hybrids (another apparent novelty) were developed by the Woods Motor Vehicle Company of Chicago as early as 1911 but were described as too slow and arduous to maintain.
Thankfully, the modern hybrid, despite still receiving a very poor reception from the motor trade, a factor which leads to plummeting second-hand values and abysmal residuals for the business sector, is not a nightmare to live with. In fact, I have been an advocate for hybrid vehicle developments ever since I ran a Honda Insight in the year 2000 for twelve months. While I cannot admit to being a fan of some carmaker's styling department efforts and their far from feeble attempts to make their hybrids look 'different', the wee Honda was futuristic and a genuine technological tour de force wrapped in a very pretty plastic and aluminium body form.
Sadly, electric vehicles, or EVs as they are known, are also included in this, if you will pardon the pun, shocking trade scenario. As you might be aware, Renault and Nissan, thanks partly to their strategic partnership, produce a number of EVs, from vans to family cars and achingly lovely city cars like the Renault Zoe. Obtaining an immense amount of publicity, US carmaker, Tesla, also produces a very beautiful luxury saloon called the Model S (it has other versions too) that can cost up to £100,000 but that boast supercar performance, a surprisingly long battery life (around 300 miles per charge) and the instantaneous delivery of electrical power.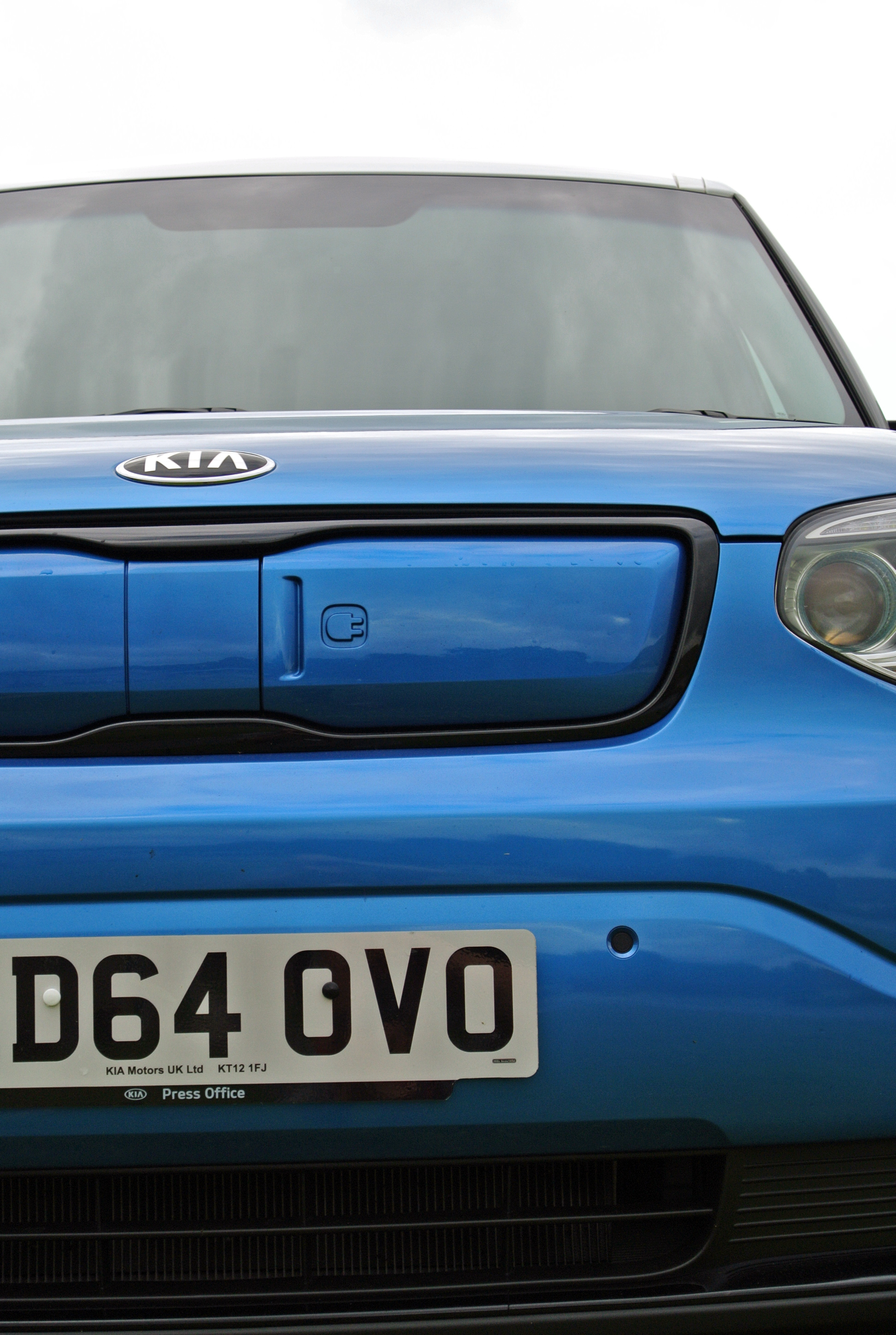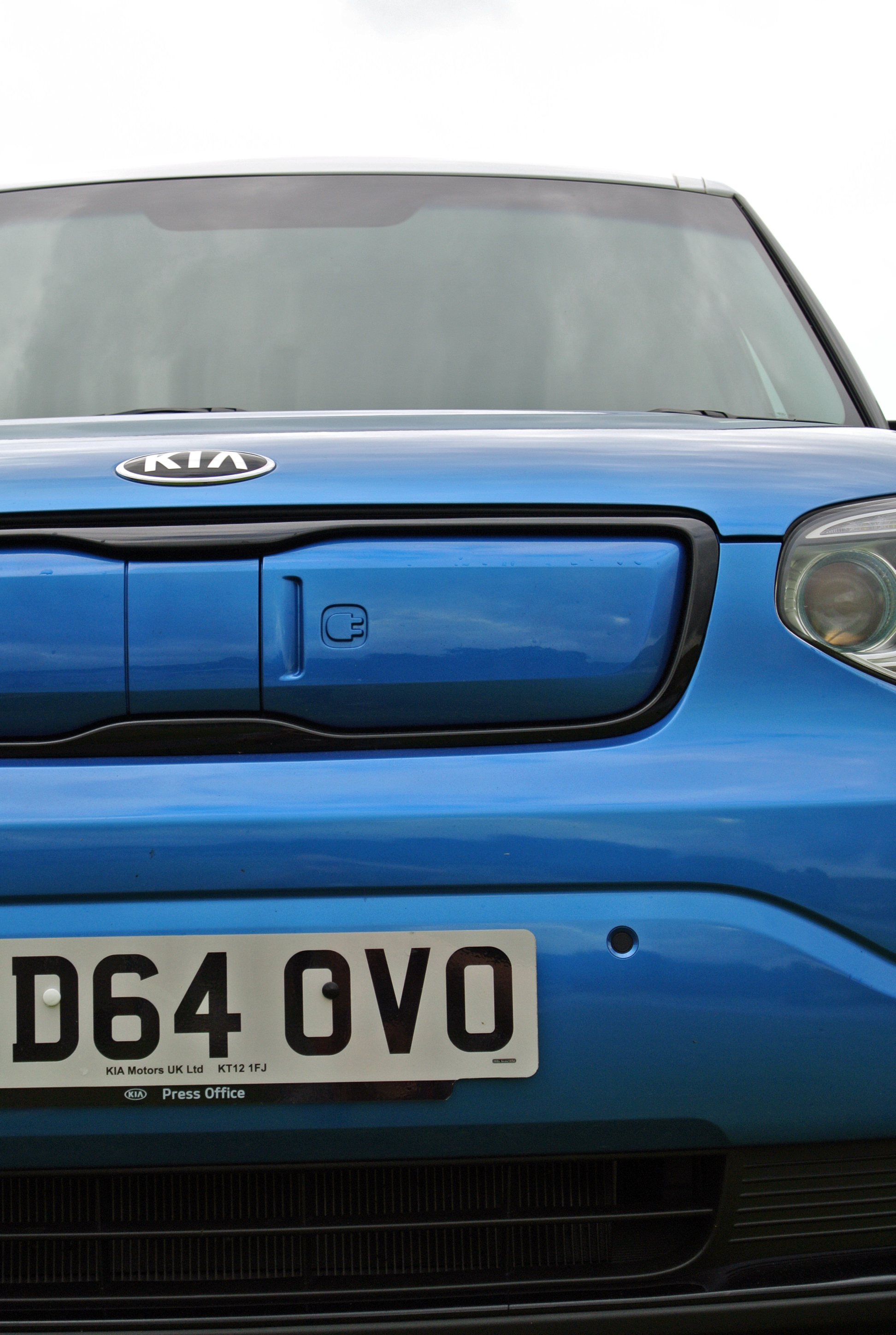 South Korean carmaker, Kia, came up with its answer to the EV segment in the form of the charismatic Soul model. The Soul EV is intended to sell worldwide and responds to EV critics by having a potential range of around 135-miles. Interestingly, it is covered by the firm's customary seven years/100,000 miles warranty but, whether it results in a better residual value is open to question.
In using 192 lithium-ion batteries, rather than the more popular nickel metal-hydride type, their energy density (at 200Wh/kg), complete with in-built temperature control system to maintain range extension efficiency, is more punchy than Kia's rivals. As with many cars in this class, regenerative braking scoops up the heat energy created under retardation and converts it into electrical energy that is pumped back into the storage battery pack. Additional technical enhancements include an air-con system that cools only one side of the car, should the driver be alone.
Kia has thought very long and hard about how best to present its EV model and even encasing the battery pack beneath the car, which helps its serviceability, as well as employing a plethora of aerodynamic and rolling resistance aids make the Soul EV markedly more advanced than its rivals. The charging ports are located behind the flap where the front grille would be in a petrol, or diesel powered variant. Usefully, it can be charged via a domestic power point, which would take around 10-13 hours to fully recharge from empty, and either by using a speedier, dedicated, garage wall-box (supplied with the car), or one of the growing network of recharging points, the recharge time can be reduced to around five hours.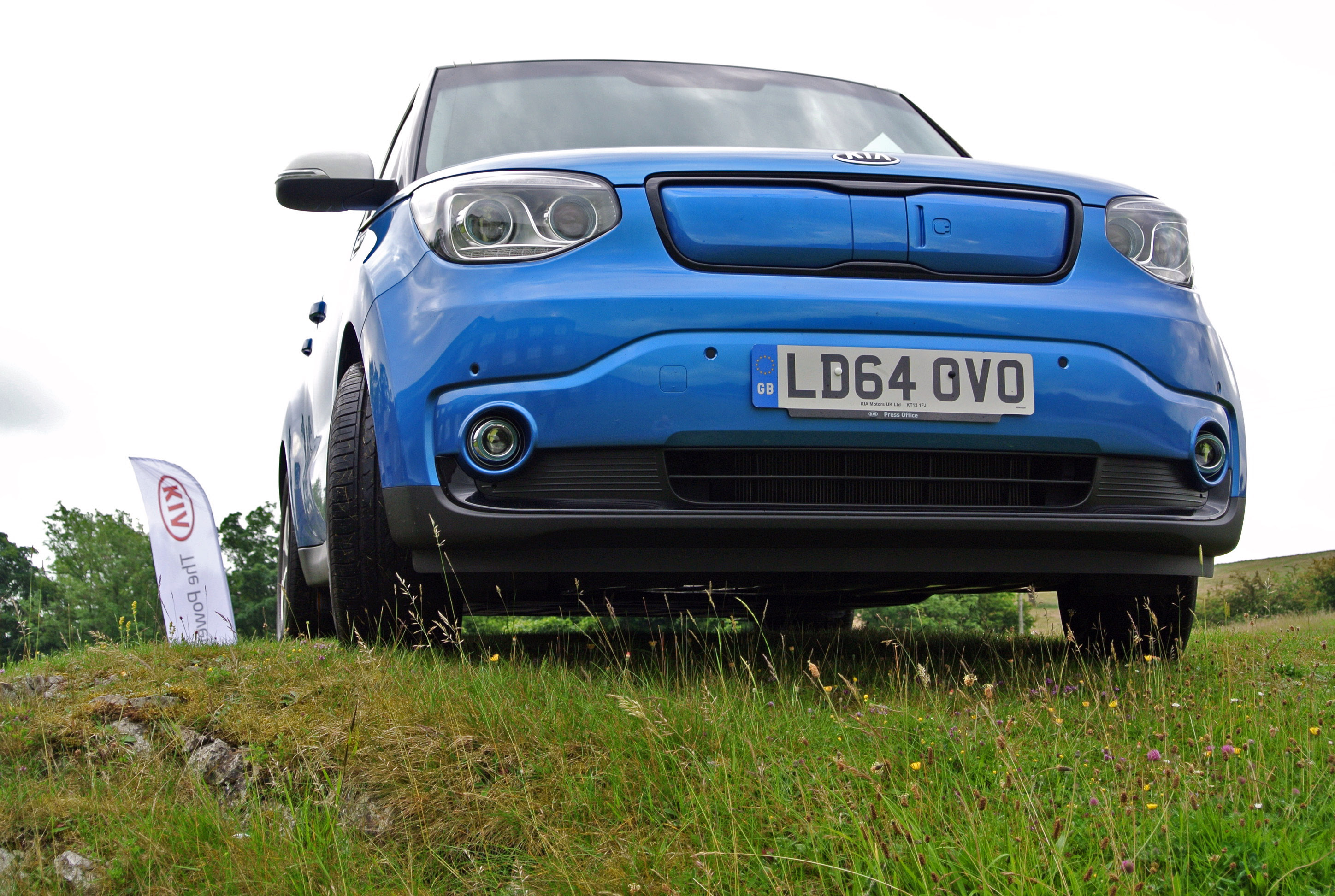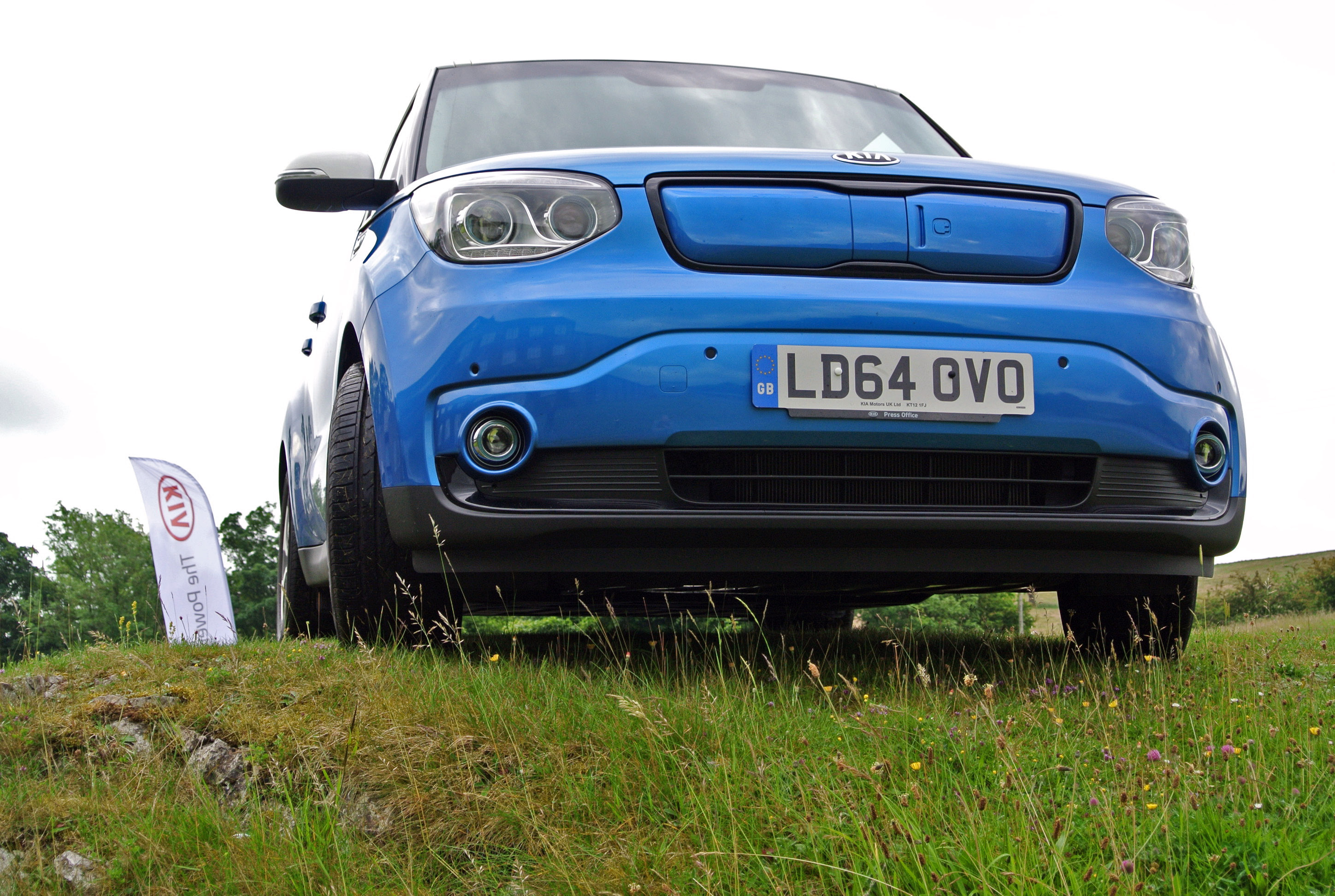 Naturally, these times are a critical issue for some people but, if a Soul EV is used as a commuting machine, with access to a plug-in point, it can make a lot of commercial sense, not least because running costs are fractions of a penny per mile, contrasted with those of fossil fuel. A fast-charger can top-up the pack to around 80% capacity in a mere 33 minutes, or a decent coffee-break.
In terms of outright power, the Soul EV develops 81.4kW, which equates to about 109bhp. However, the core benefit of electricity as a motive force is the instantaneous delivery of torque and with 285Nm at the driver's disposal, the city centre drag race is entertaining at very least. The Soul will crack the 0-60mph sprint in around 10.5 seconds, although its maximum speed is limited to around 90mph.
While it would be unfair to expect hot hatchback chassis dynamics, especially when the weight of the battery pack is taken into account, just bear in mind that the car does not have a lump of internal combustion engine up-front and that the batteries are located below the floor. This combines to lower its centre of gravity and recalibrated suspension ensures that the car's handling is most engaging. Its three-way adjustable electric-steering system also helps with dynamic feedback.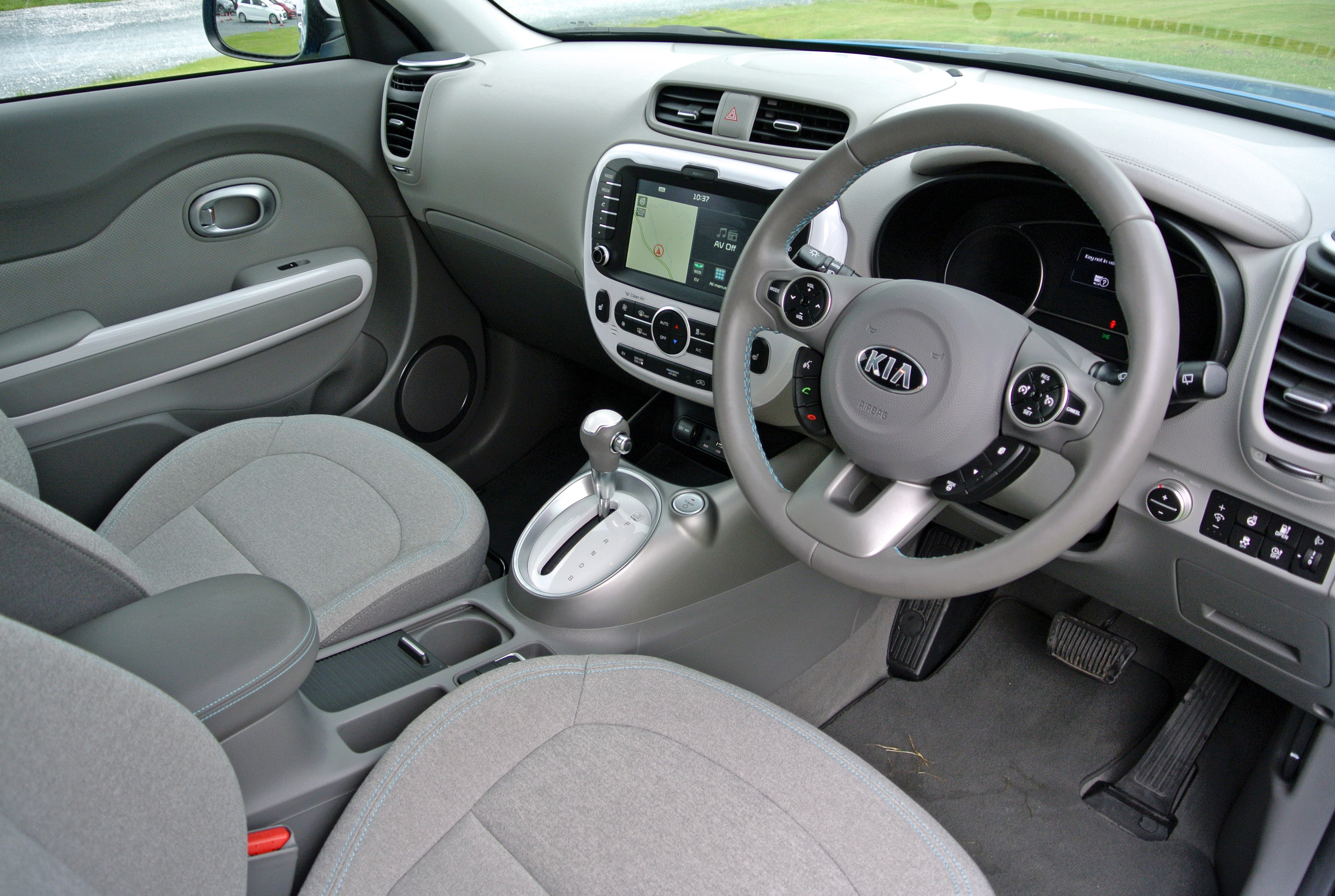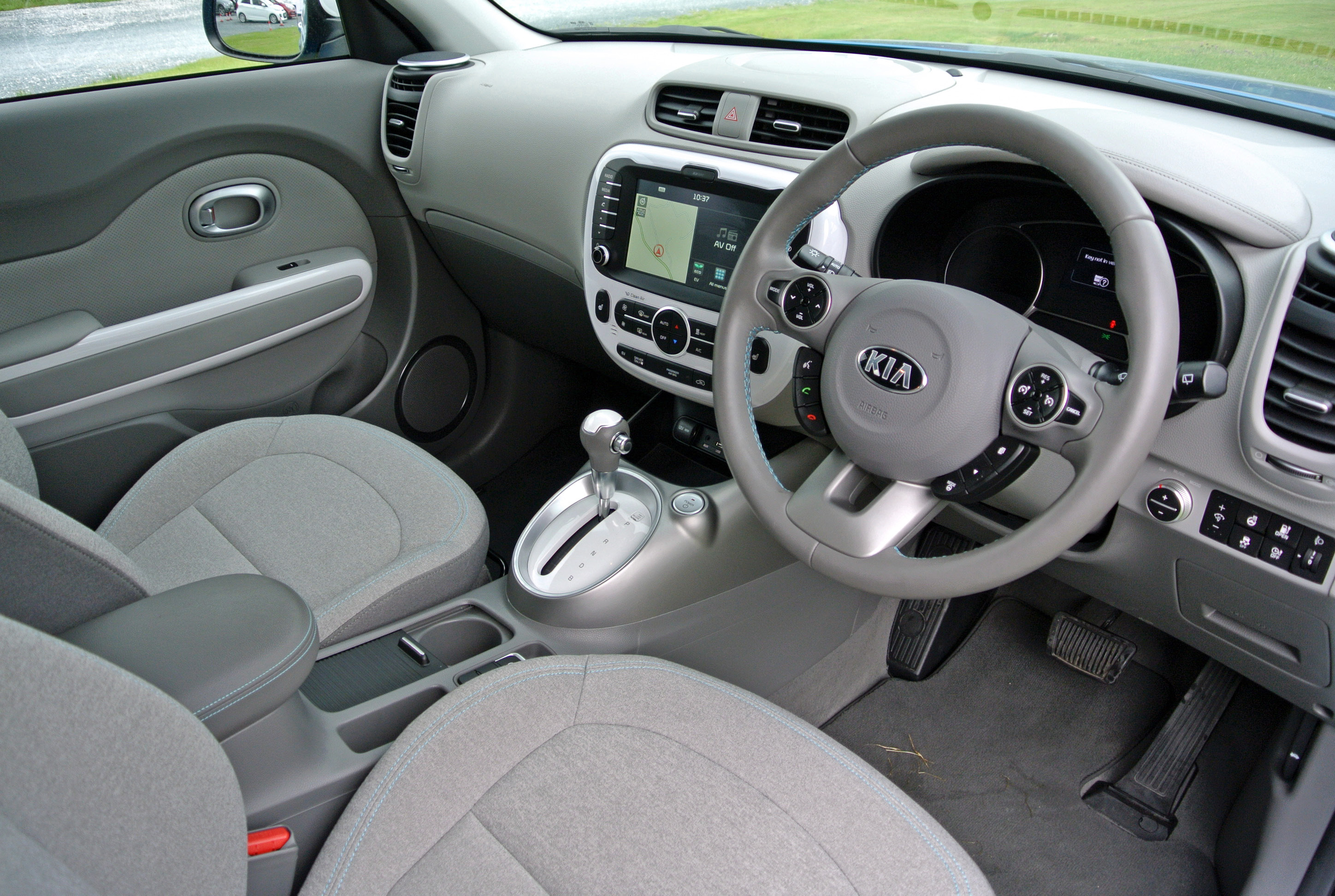 The driver is provided with interesting information through the OLED screen that constitutes the dashboard layout. Energy flow, energy efficiency, battery level, charging time and the air-con selection are all monitored, alongside a more conventional speedometer. In all other respects, the Soul EV feels eminently conventional, which represents a significant departure from the 'oddities' produced by Kia's rivals. In fact, while it no longer needs a fuel filler flap, the same broad-shoulders and bumper flares of the conventional Soul are retained and, along with it, the same levels of accessibility and comfort of the production model.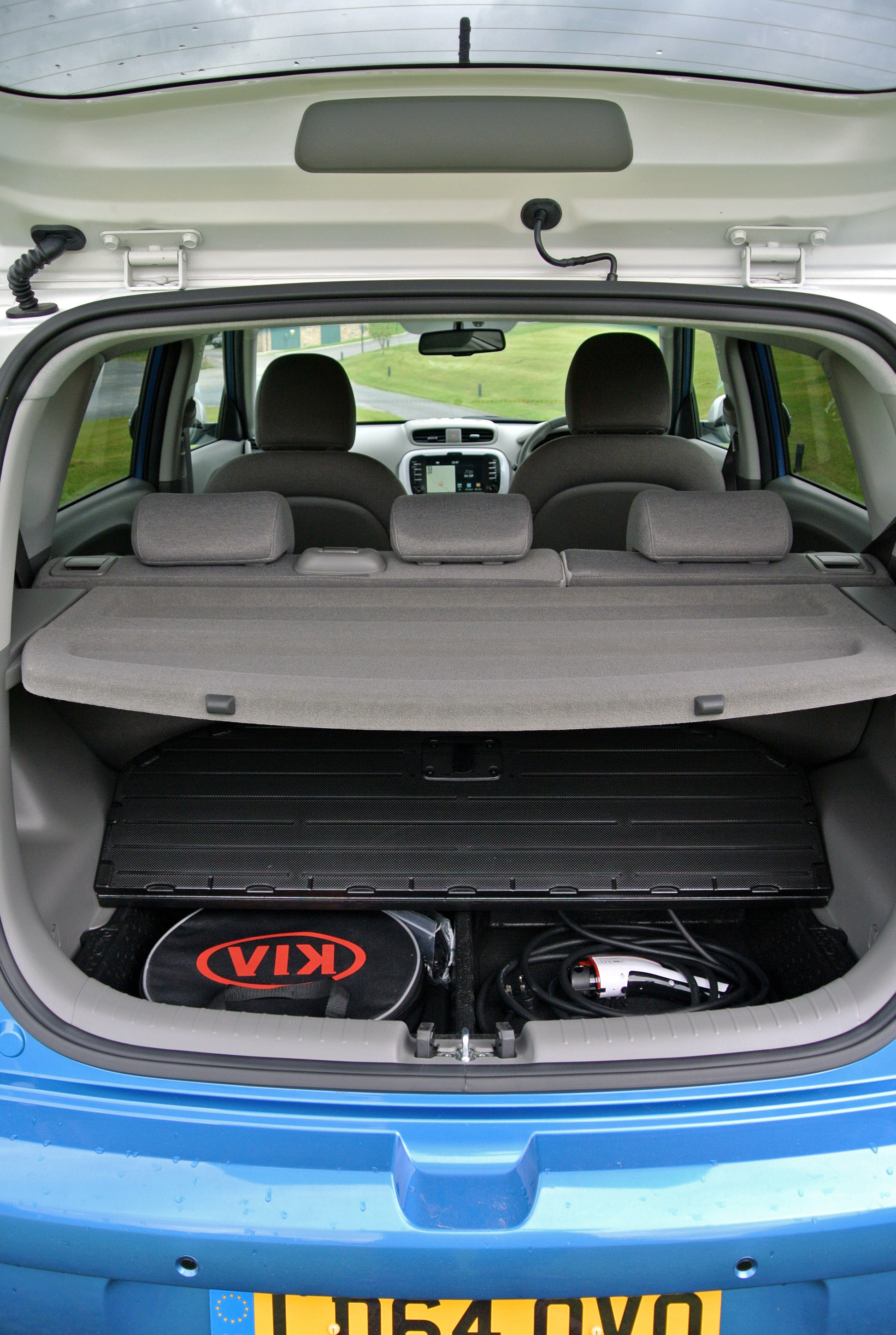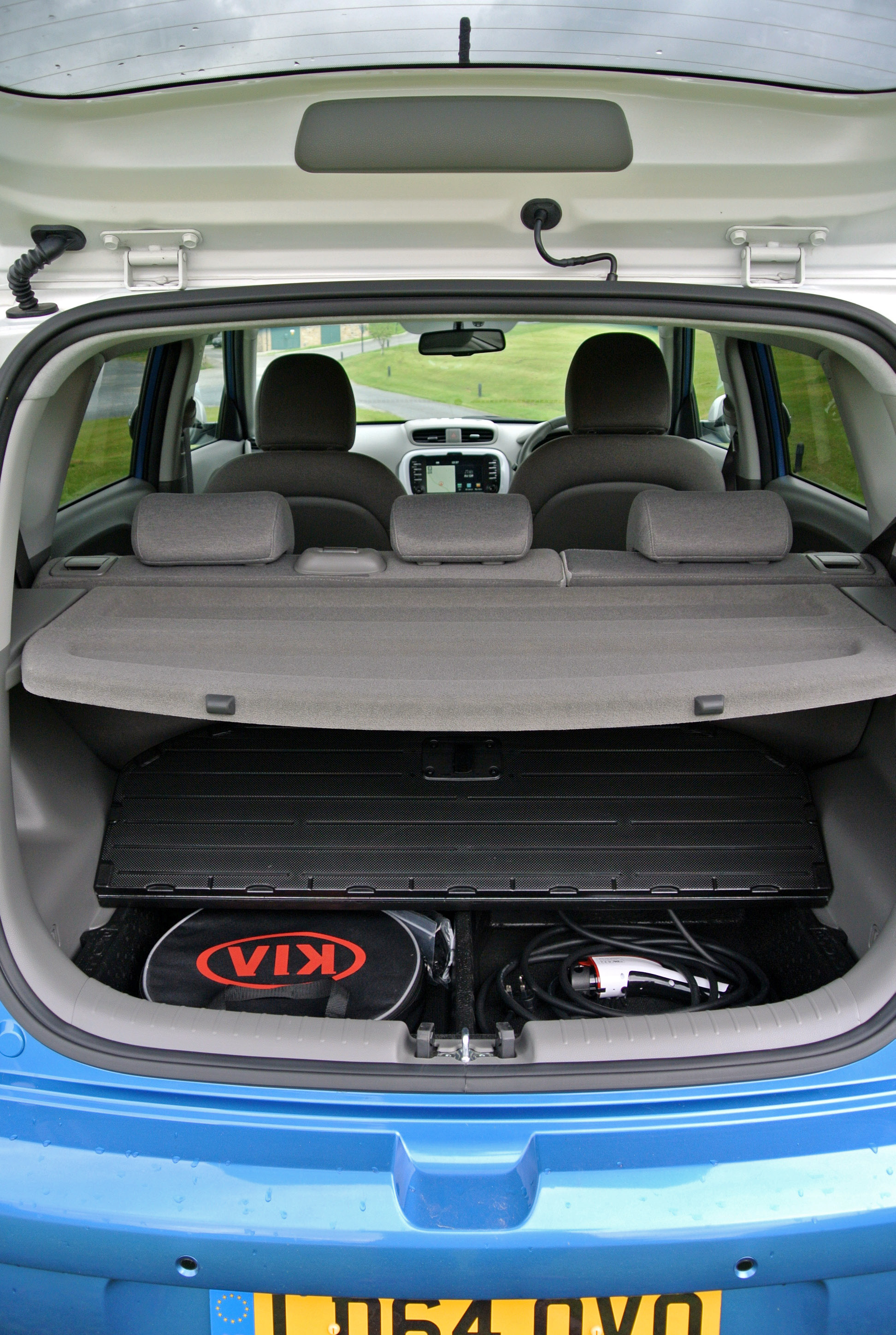 The car's boot is marginally smaller at 281-litres (down by 31-litres), as a result of the bulkier battery pack, although the below floor storage of the charger cable, where personal belongings can also be stashed, ensures that the owner is inconvenienced as little as possible. The cabin trim is marginally avant-garde, with a combination of white and silvered trim, with leather detailing. An 8.0-inch touch-screen is located in the centre of the dashboard, its sat-nav system already primed with markers for the EV charging network, while the device also doubles as the car stereo and reversing camera screen.
As far as the rest of the car equipment is concerned, it is pretty much the same as the regular Soul. While Kia has never intended to sell more than 100 examples annually in the UK (Norway demands ten times as many, while France wants around 300), production is restricted to around 5,000 units per annum from the company's South Korean plant. Only thirteen dealers in the UK (two of which are in London) can supply a Soul EV, which is exempt from VED, company car tax and the London Congestion Charge and it complies with the government's plug-in car grant (which is now set at £4,500).
Buying into Kia's electrically powered vision demands £25,495 (which includes the grant) but, should you take advantage of a test drive prior to the end of September, Kia will give you an extra £1,000 discount. Obviously, lease rates reflect the higher cost involved. Maintenance is limited to a service every 12,000 miles, or annually, as with other Kia models. However, this story, as you might imagine, is not about testing a car but responding to a growing desire for both business and private vehicle users to tap into alternatives to the internal combustion engine. The Kia Soul EV is more about the company's innate ethos than just providing a different class of car. There is a lot to admire about this company and its future is assured.