Combining conservative styling with advanced technology, the Kia Niro, highlights Iain Robertson, should give great impetus to potential customers that may have feared hybrids in the past…they have no such reason now.
One of my several roles as a motoring writer, commentator and critic is spending some time in the audio-visual arena making videos for car companies. Trying to maintain high production values is vital, as is a need to adopt a creative stance, which I did, when writing a video script for a Japanese carmaker's UK arm.
Electing to use the word 'crossover' as a central fillip to the programme, our small crew travelled the length and breadth of England and Scotland, visiting crossovers, such as the Severn Bridge, the Dartford Crossing, Middlesbrough's Transporter Bridge, the Tyne Bridge, the Forth Bridges and even an ancient stone-built Wade Bridge in Aberfeldy. We took two rival SUVs, also known as 'crossovers', to play the starring roles. The connection was obvious.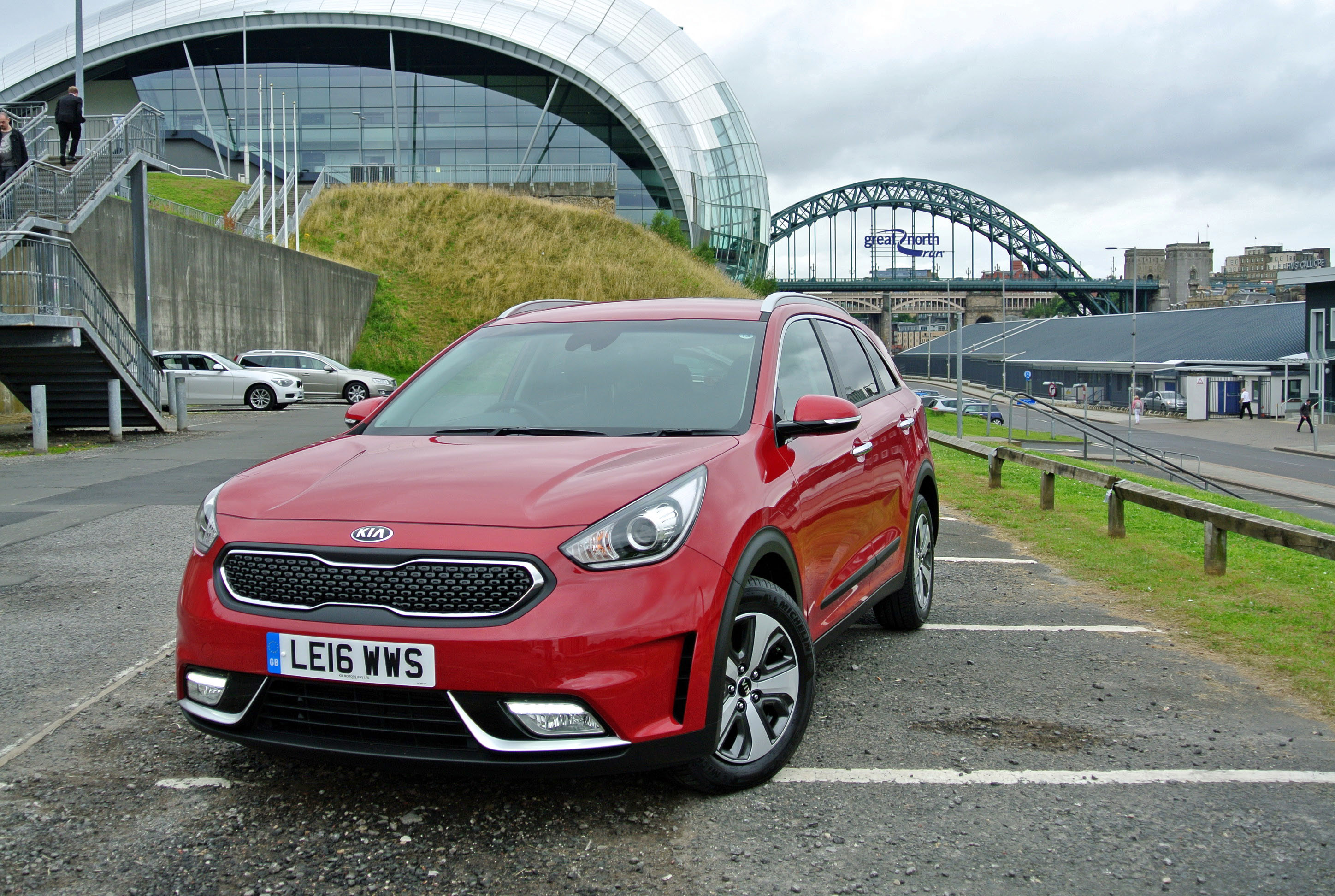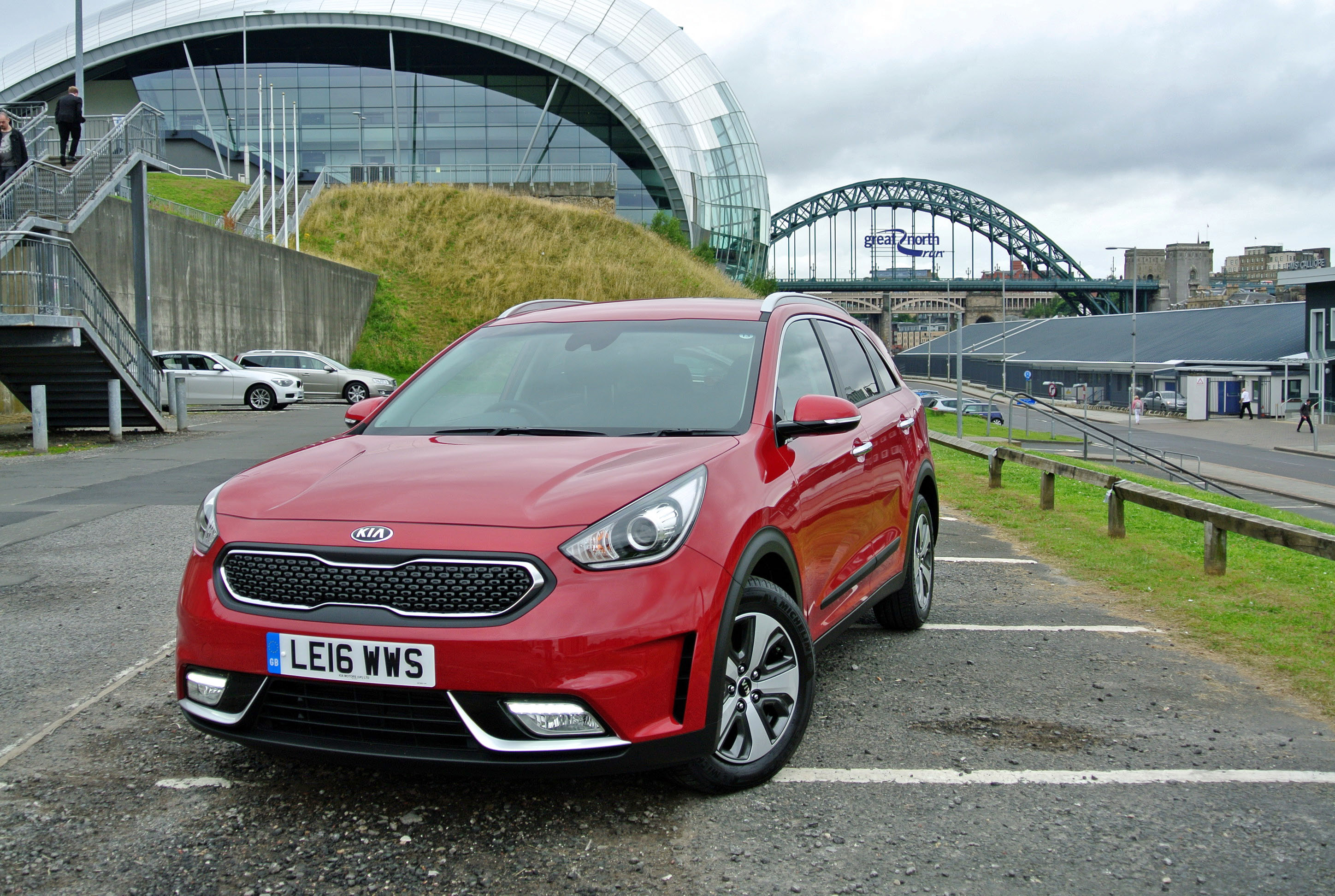 Our shooting schedule was hectic to say the least and was carried out in just two days. While the comparative findings were conclusively but fairly balanced in favour of our client's product, any subsequent mention of the word 'crossover' sends my cameraman into paroxysms of dismay. In fact, he has sworn not to contemplate the word 'bridge' ever again in a video production, in which he has any involvement!
In describing its all-new and remarkably enticing Niro hybrid model, Kia is so intent on calling it a 'crossover' that some motoring scribes have already started referring to it as an SUV. I do assure you, plastic wheelarch fillets do NOT make an SUV. The Kia Niro is emphatically not an SUV.
Yet, damning model names apart, and I do hate all of these confusing terms…MPV, SUV, MAV and so on…the Niro is a truly excellent family car. In fact, despite its quite advanced underpinnings, it is a hatchback possessing quite ordinary presence. Its conservative styling is really neither here, nor there. It is smart looking, without being a stand-out design, with an eye to the future. Park the latest Toyota Prius alongside a Niro and you would say definitely that the Prius is the more other-worldly product.
Price-up a hybrid and the Niro presents a veritable bargain from £21,295 to £26,995 for the 'First Edition' model, pictured in blue, loaded to the gunwales with goodies such as leather, 18-inch alloys and more tricks than you dare shake a stick at. It makes Electric Vehicles look conspicuously overpriced and other hybrids appear to be a major confidence scam. In essence, it is doing what Kia needs it to do. To be 'ordinary'. To make hybrid technology less of a talking point and more of a reality. Not to draw attention to itself in that self-conscious, bean-eating, straw-wearing, eco-warrior style that seems to have governed popular choice in the eco-centred arena.
You see, you do not have to be a member of Greenpeace to enjoy the Kia Niro. You just need to love driving and want to seek some sensible and viable advantages. Putting that into perspective proved to be remarkably easy. I drove the First Edition model from the centre of bustling Newcastle to Corbridge, in Hadrian's Wall country. Driving it cannily, being careful with the throttle, planning braking manoeuvres and maximising fuel economy, I made the car return an excellent 72.9mpg.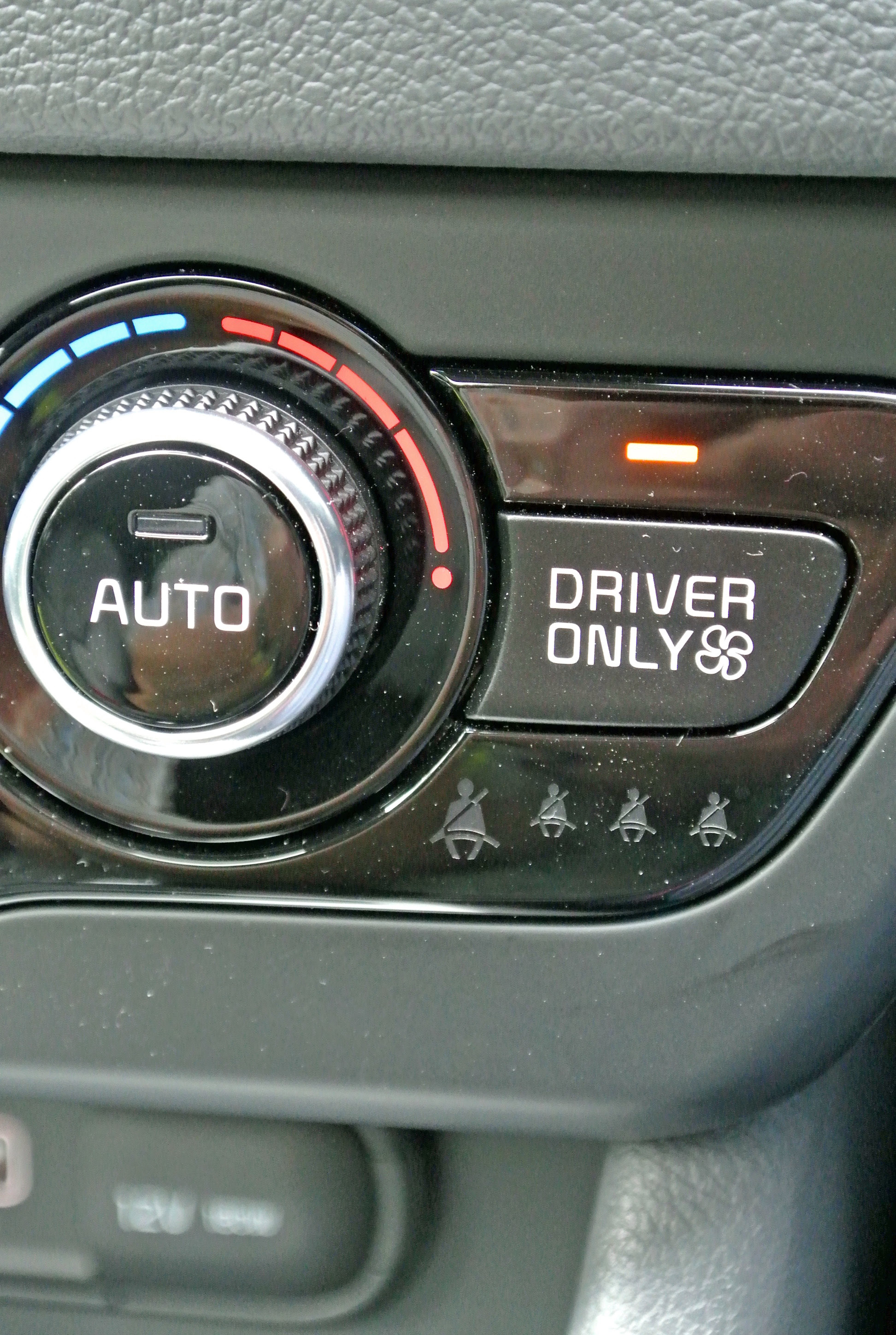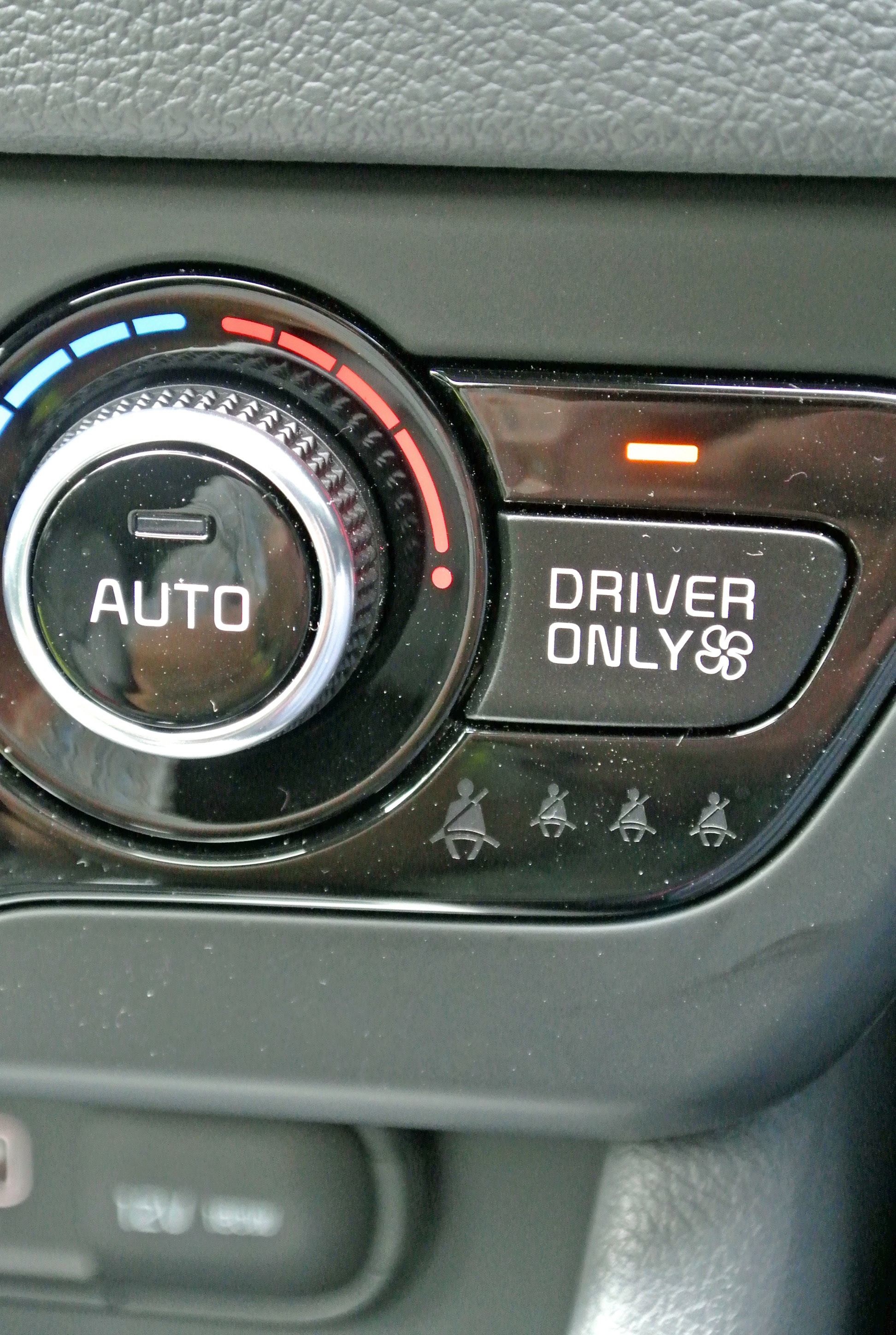 Bear in mind that the Niro is a full five-seater, family hatchback that sits midway in stature between the company's C'eed and Sportage models. Bear in mind that its climate control, which can be set usefully to 'Driver Only' mode, was operating fully in the humid test conditions and that I did not wish to upset other road-users by becoming a portly, over-anxious, eco-miser-on-a-mission, slogging along in high gears and acting as a main road mobile-chicane.
While I was being judicious, I was also sticking rigidly to posted speed limits, of which there were a few on the sat-nav directed route. Therefore, I elected to adopt a full-on road monster role for my return trek…air-con on full-blast, gear selector in Drive, 'muchos' loud pedal and no sparing the gee-gees. I was unsurprised but satisfied with a return of 45.4mpg.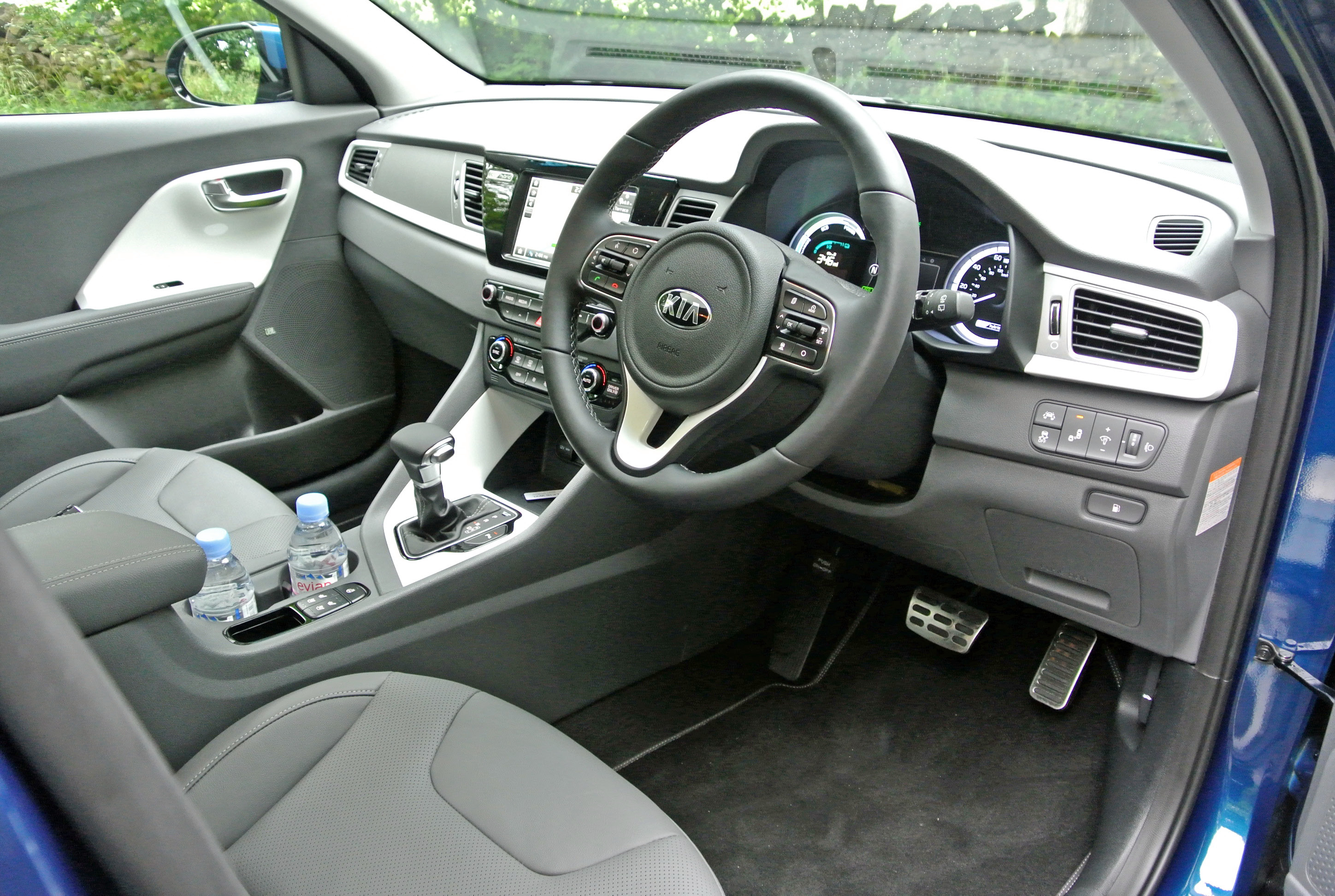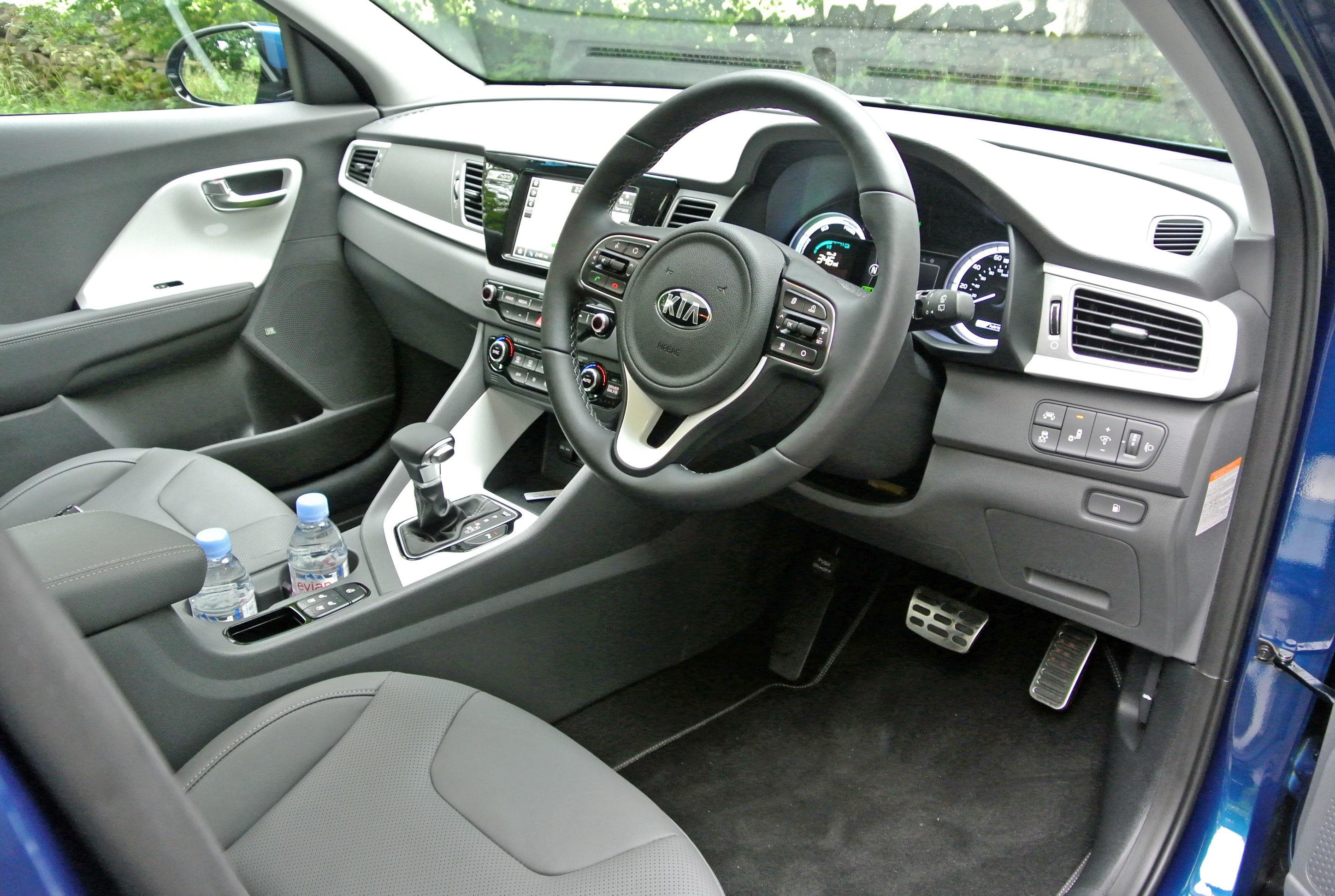 Niro's cockpit is dominated by the upright and quite 'old-fashioned' dashboard moulding, within which are set the excellent air-vents and the touch-screen for the navigation system, the first-class, wide-angle rear-view camera, the stereo system and possibly the greatest array of upgradable on-screen icons that I have ever witnessed in a modern motorcar. 'Connectivity' is another much-bandied term around the motor business and Niro's electronic platform is in the vanguard of advancement.
Every model (the red version, by the way, is in '2' specification; £22,795) features Lane Keep Assist, Hill-Start Assist, Cruise Control and a Speed Limiter. Every version, from ''2' upwards, features the touch-screen, with full European mapping, the reversing camera and Kia's connected services, including TomTom, which is free for seven years (coincidentally the same length of time as its warranty period). Trim grade '3' factors in an 8-inch screen (one inch larger), a wireless phone-charger located in the well ahead of the gearlever and a 320watt JBL Premium sound system. The 'First Edition' models also incorporate autonomous braking, blind-spot detection, rear cross traffic alert system and smart cruise control. The head unit provides Bluetooth and Android Auto, which means your personal music choice can be played through the system.
Although I do not wish to confuse you, well, only as much as I need to avoid it personally, I do want you to know that Kia has worked a few lightweight and engineering optimised oracles around the Niro. Its bonnet and some other metal panels are produced from aluminium alloy. The under-body is virtually flat, to ensure a super-smooth airflow around the car, a factor that aids low fuel consumption and the car's ability to roll for longer periods off-throttle, without slowing down too much, good for eking out those extra mpg points. In fact, the car's CD factor is a lowly 0.28, which is very slippery indeed for a family car.
Special high-viscosity fluids are used within the engine and transmission, all with the intention of cutting down frictional losses and the 1.6-litre direct-injection petrol unit, a version of the same 1.6GDi that powers several other Kia models, features an Atkinson Cycle to aid its efficiency. It develops a modest 104bhp but, when combined with the electric power unit, which develops around 43bhp, the result is a non-arithmetical 139bhp on-tap, accompanied by a healthy slug of torque (195lbs ft) that provides sterling acceleration from low speeds.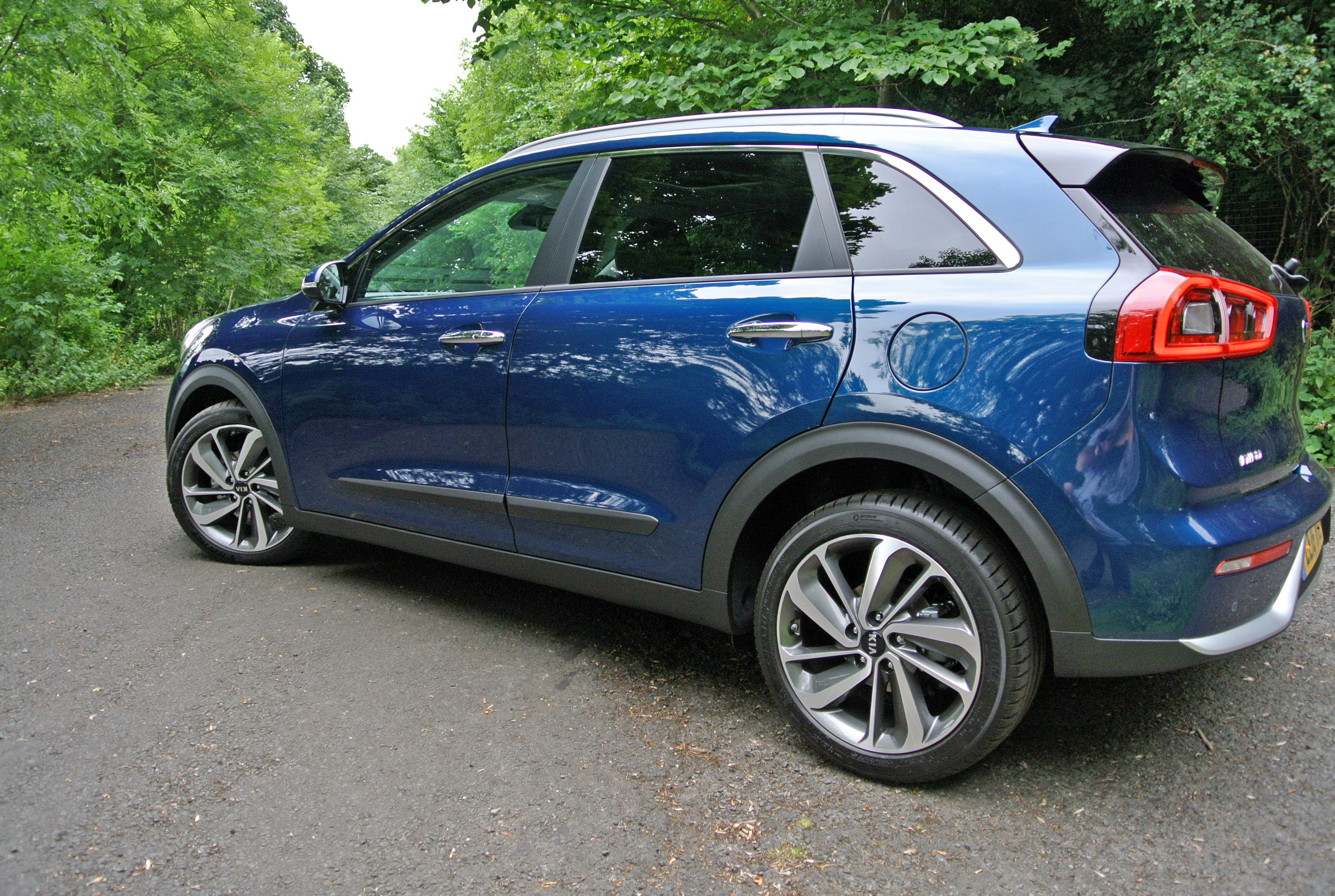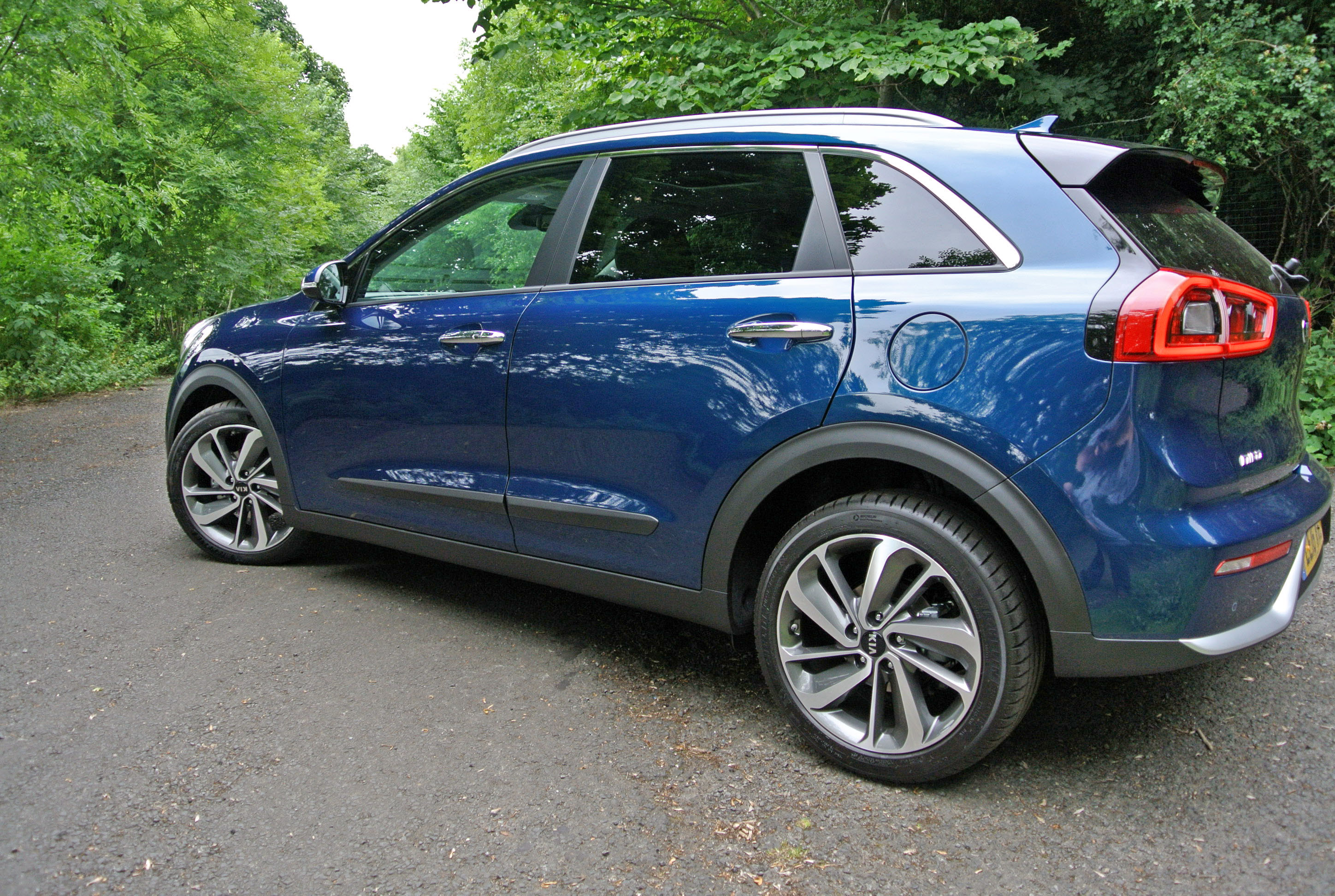 The optimised engine is hooked-up to an equally optimised twin-clutch, automated manual gearbox that features six forward gears, rather than the more customary seven for other applications. It needs to be said that I am a great fan of twin-clutch 'boxes. Slip the lever to the right of the Drive setting and manual selection of the ratios is possible, accompanied by a slightly sportier edge to the Niro's performance curve. The changes are speedy and sweet.
Indulge in the Niro's first-rate chassis dynamics and it reveals a character that I have not noticed in other Korean motorcars. The ride quality is sublime. The car cushions occupants from the nastiest of road surface imperfections and supplements its admirable levels of refinement, which include audible freedom from both wind and road roar. Yet, tap into its capabilities and twisting lanes are despatched with the eagerness and competence of a sporting model. Somehow it seems completely at odds with the preconceptions created by hybrid car intentions.
As you might expect of a hybrid, a brake energy recovery system helps to replenish the below rear-seats Lithium-ion battery pack. Sadly, the 'feel' at the brake pedal is missing. As a result, low-speed braking seldom feels as efficient as it ought to be and depressing the pedal further results in occasionally jerky progress. Yet, it is the only negative aspect of a car that I believe will score highly for Kia, notably as a plug-in variant, with a significantly greater EV range, is set to arrive next year.
Kia, as part of the Hyundai Group, is in the fortunate position of having very little baggage around its brand. I love its dynamic prowess. I find its looks most appealing. The Niro will find a lot of more-than-passingly interested potential customers, from both the private and business markets in the UK. Offering great value for money, Kia is on a winning streak with its heroic Niro.