There is always a cost factor built into being 'greener', as all motorists know only too well, but Iain Robertson suggests that Kia's latest PHEV version of the Optima manages an optimised task, without a premium overload.
As you might imagine, a situation arising from my 40+ years of working within the motoring scene, one of the most major ground-shifts that I have experienced is the move towards alternative fuels. Of course, it is far from complete and even EVs (electric vehicles) can only be described as a palliative measure against man's constant desire to squander natural resources. Fortunately, many of us have awoken to the fact that fossil fuels are reaching an end to their available supply, despite being priced presently at the lowest per-barrel cost in years.
During the early months of the New Millennium, when I was something of a greater 'journalistic noise' than I am today, Honda courted me actively and gave me an Insight model to run for a year. During that period, I rattled up in excess of 20,000 miles in the sporty little two-seater and there was never a single moment during that period that I ceased to be amazed by, or to talk about to anyone asking for details on, the quirkily styled, 88mpg, 1.0-litre, petrol-electric coupe. Honda knew it; that's why I was in that vanguard of users. The truth is, after a year, I wanted to buy that car.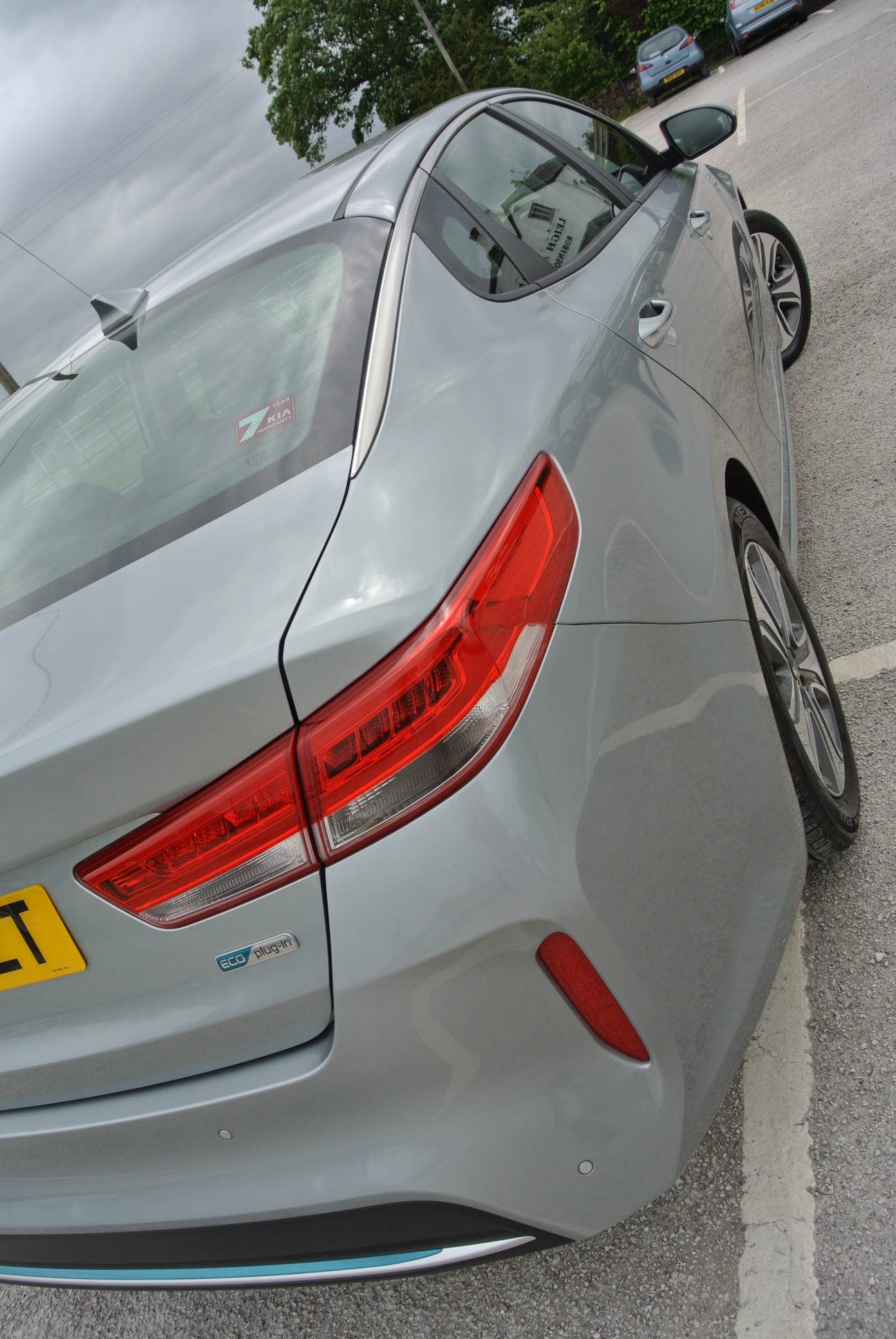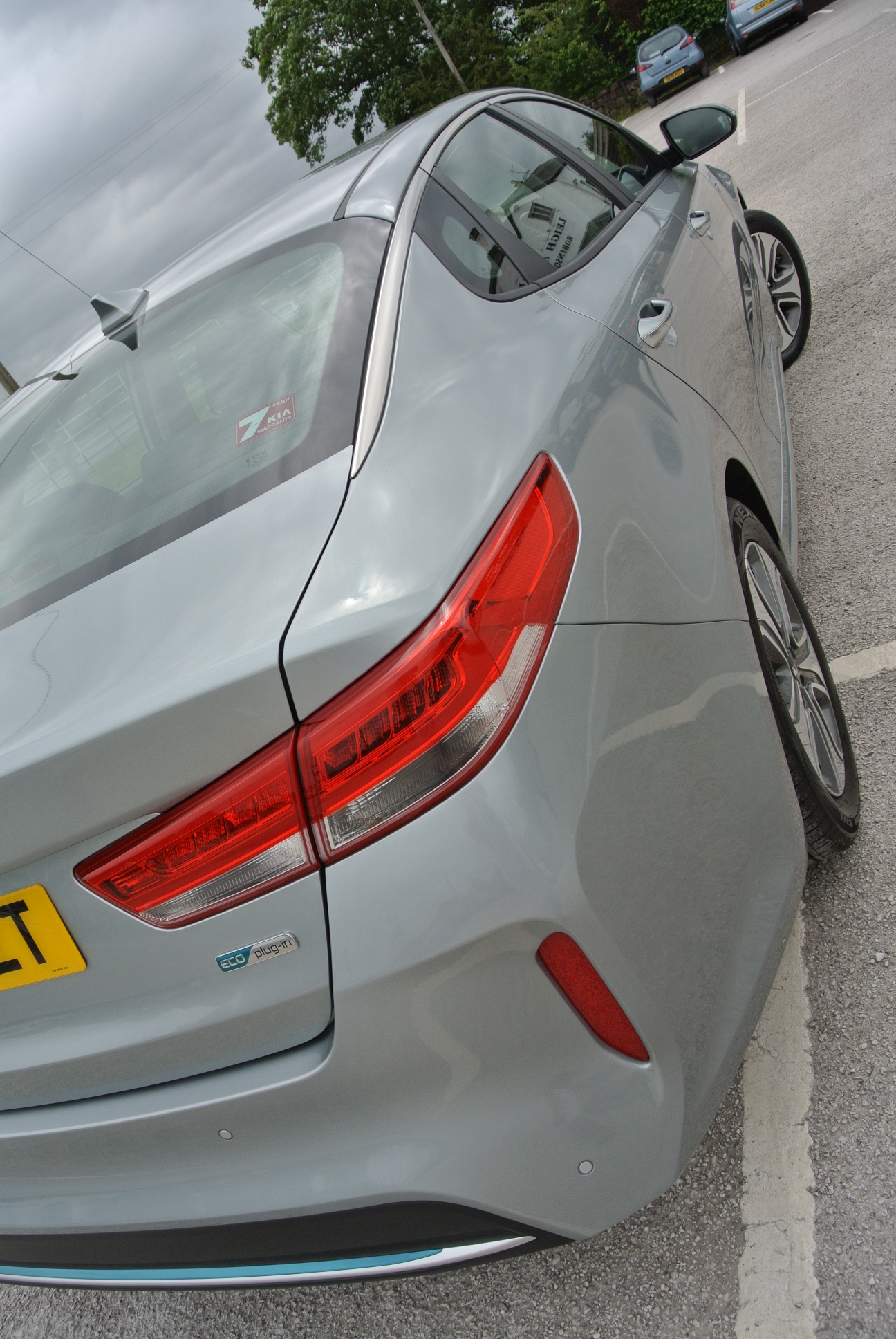 Sadly, Honda screwed up the opportunity by offering it to me at a 'marvellous, £1,000 discount on its list price of £18,500', which was not a deal at all in 2002, especially as, in the week prior to my request, Honda was supporting its own dealers with £1,000+ retro-payments just to bid for any of the one year old Insights at a hammer price of £5,000, through a closed auction at BCA Stoke! I revised my offer to £8,500 and Honda wasted so much time in coming back to me that I lost interest and bought a new Skoda Octavia vRS instead. Yet, I wished that I had been able to acquire the Insight, as I would have continued to run it today.
Intriguingly, those early hybrids, which includes the Toyota Prius, were oddballs. They looked kind of weird, especially the Prius, which has retained its stance. While the Insight used its battery technology as an extender to the punch of its 1.0-litre, three cylinder engine, the Prius could be driven in EV mode alone, albeit for a distance of less than a mile. The arrival of the Plug-In Electric Hybrid Vehicle (perhaps better known as PHEV) definitely moved on the game a few vital steps.
No longer was the battery pack the automotive equivalent to soya in the food industry. It had a role to play and that meant upwards of 30 miles in pure EV mode, as long as the battery pack was fully charged. For most commutes, business, or otherwise, the PHEV need never kick-in its petrol engine, which is a significant benefit, or would have been, had HM government not changed the taxation rules, which means that all of those customers investing in PHEVs and encouraged to do so by government would be forced to ponder over their fates, as ONLY pure EVs would escape road taxation. Optima's first year rate is zero but subsequent years are charged at £130.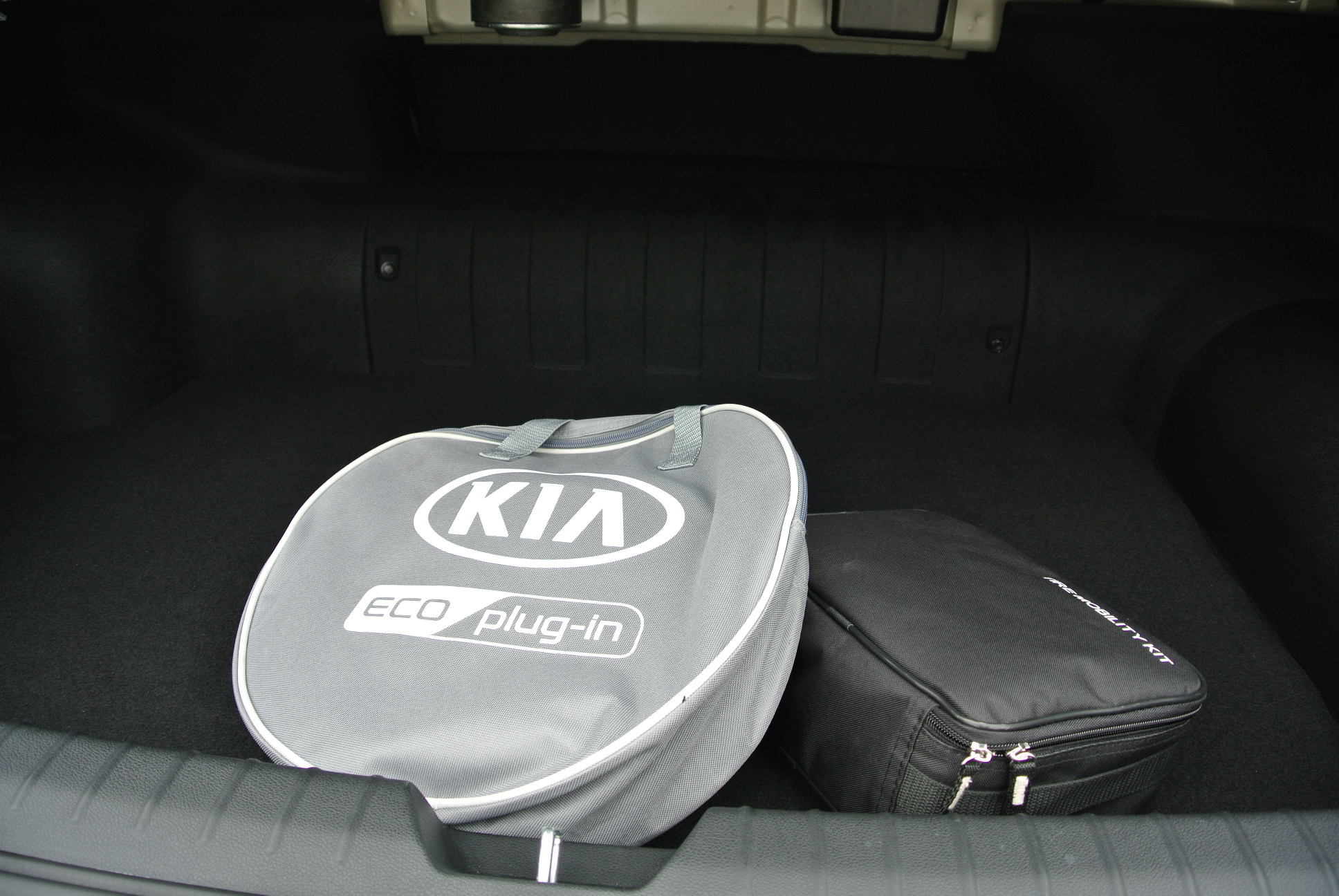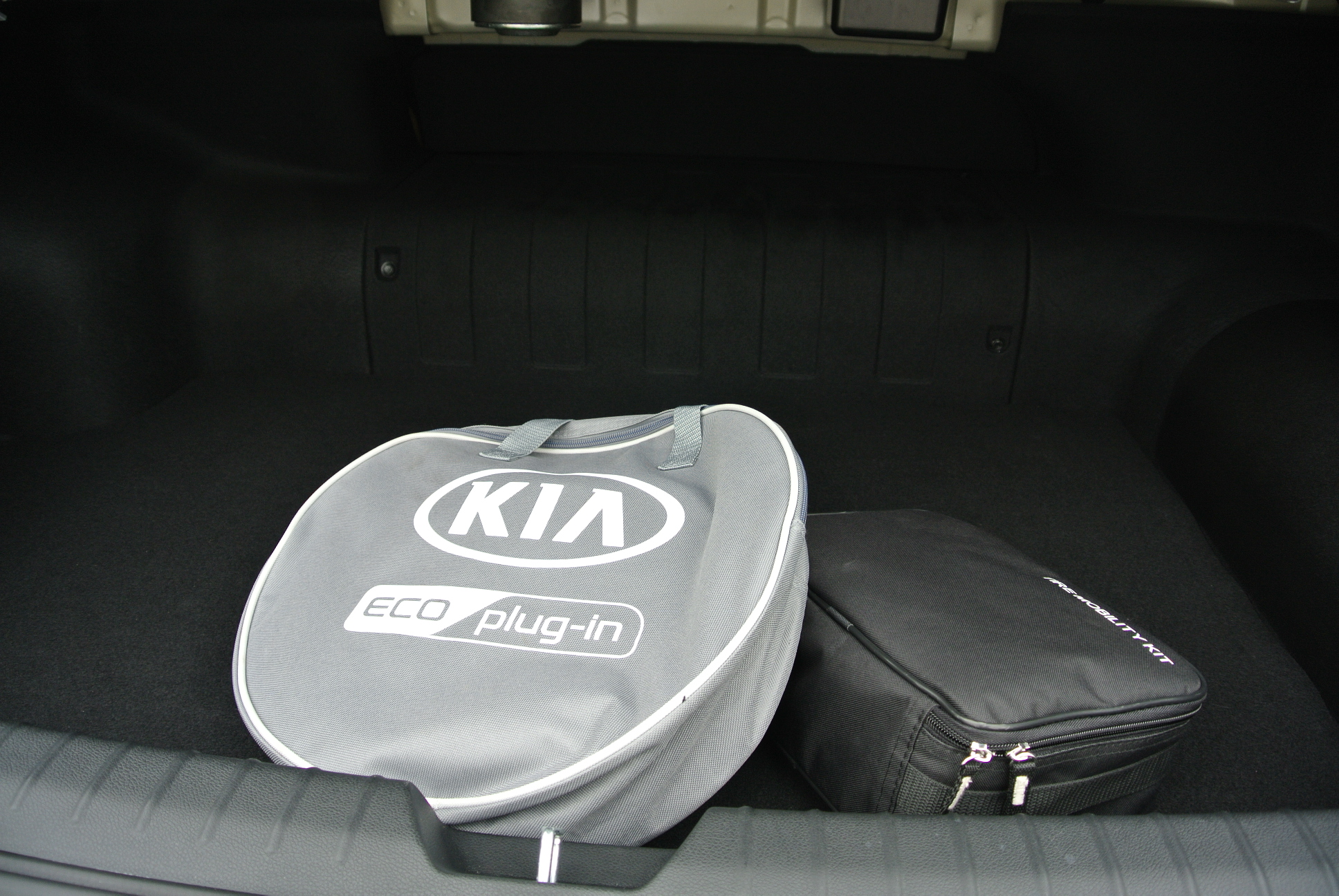 However, away from the fiscal issues, the desire to drive a vehicle that is not consuming inordinate quantities of fast-depleting fossil fuels remains an open choice that increasing numbers of car users are adopting. Kia has been in the forefront of PHEV and hybrid developments. However, it is managing its space by avoiding attention-grabbing aspects, even though the icy blue metallic paintwork of the Optima variant, highlighted with signature blue trimmings (and badges), is not only redolent of the broader EV sector but does ensure that it stands out and is slightly apart from its stable-mates.
Put into perspective, I still hold a tremendous fascination for hybrids, mainly because, apart from a steeper price tag over their conventional alternatives, they imply no additional overheads for the end-user. Performance, while slightly blunted, is at a more than acceptable level and, even though there is a weight penalty (1,780kgs kerbweight) for the lithium-ion batteries that are stored just behind the rear seat and in the spare wheel-well, the Optima manages its 202bhp combined power figure generously (a combination of a 2.0-litre petrol engine developing 154bhp, with the electric unit developing 67bhp).
In fact, driven in normal mode, with both units working together, the Optima dispenses with the 0-60mph acceleration benchmark in just 9.1 seconds, before topping-out at 119mph. However, it all feels so 'ordinary' and I do not mean that as detrimental to the car. On the other hand, its potential of 33 miles in EV mode alone (having depressed the button) is excellent. While it is completely silent as an EV, apart from the inevitable road rumble, it is also supported by a sat-nav that enscribes a 16.5-miles radius circle to inform the driver of how much battery power remains. Of course, the beauty of Optima PHEV lies in the fact that 'range anxiety' is removed completely, unlike for the EV driver, who is always running scared about being stranded with a flat battery!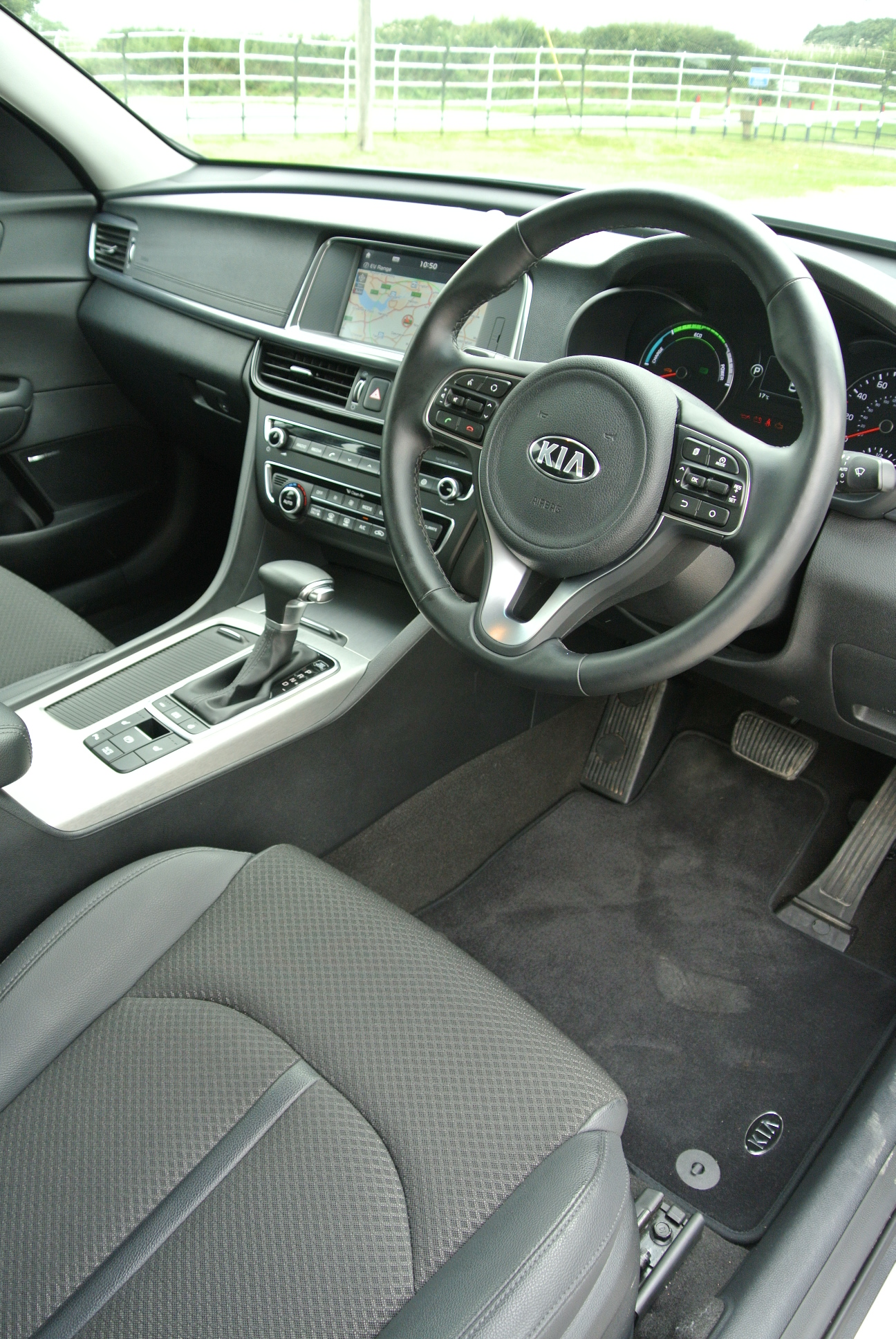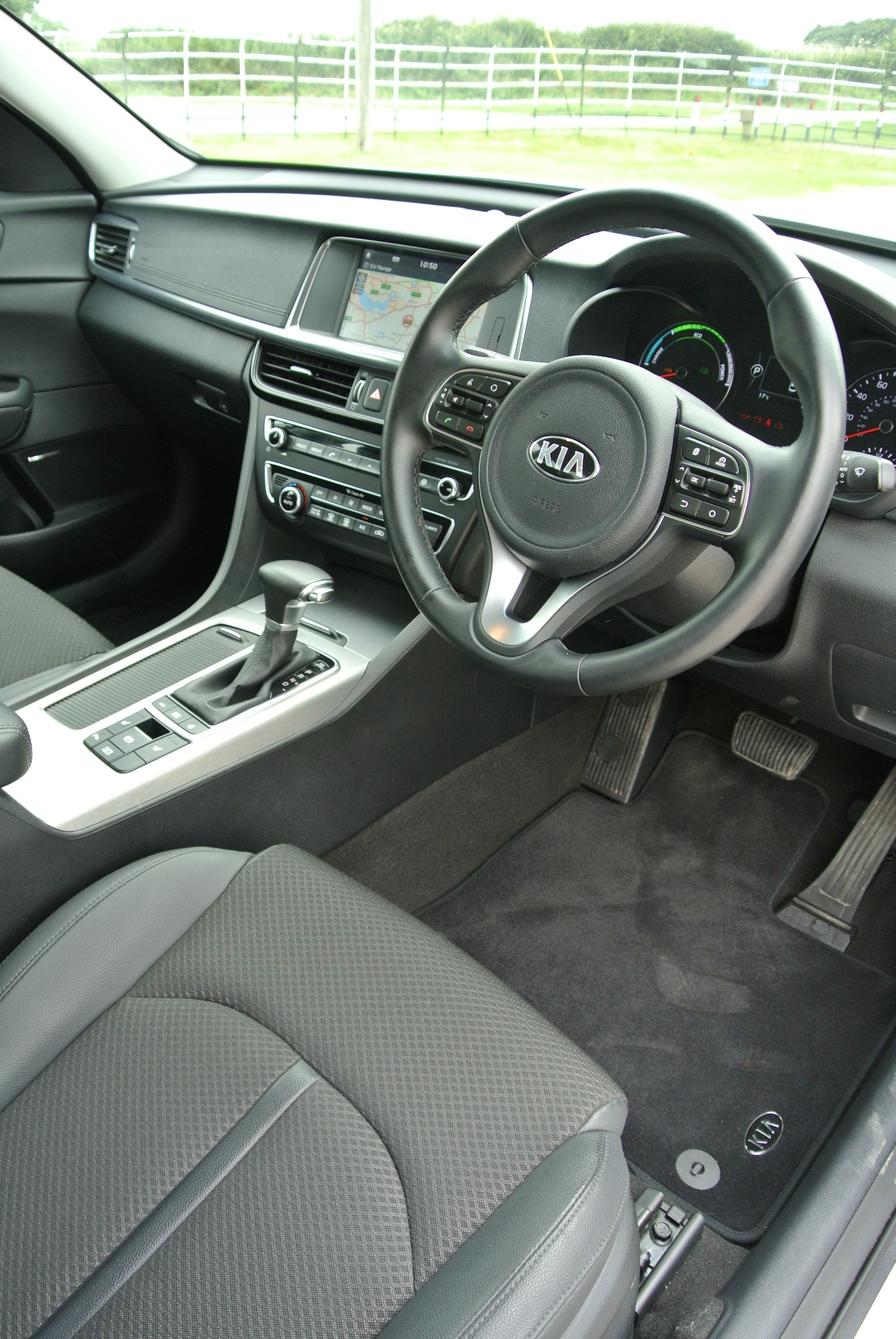 Driving through a six-speed fully-automatic transmission, progress is stately and smooth. Drive with frugality in mind and you can achieve, as I did, a 96% efficiency score, all without creating mile-long queues behind and behaving like Reginald Molehusband on a Saturday evening excursion with his beloved wife, Evadne, to the local Darby & Jones Club. As I stated earlier, Optima is automotive normality in almost all respects.
Of course, there is some really clever stuff going on beneath its swan-like, above-water aloofness. Brake energy recovery feeds the battery pack, to extend its range marginally, when on the move, although once it is depleted, it is still possible to effect minor replenishment, although only a fast charge (or a domestic overnight trickle charge) will restore the pack to full operational efficiency. The actual on-road performance remains unaffected. Even the climate control works at an optimised level, to reduce energy wastage. The Optima's aerodynamic enhancements reduce its drag coefficient to a mere 0.25Cd from the regular Optima's still sharp 0.29Cd. However, the car still looks perfectly normal and unadorned.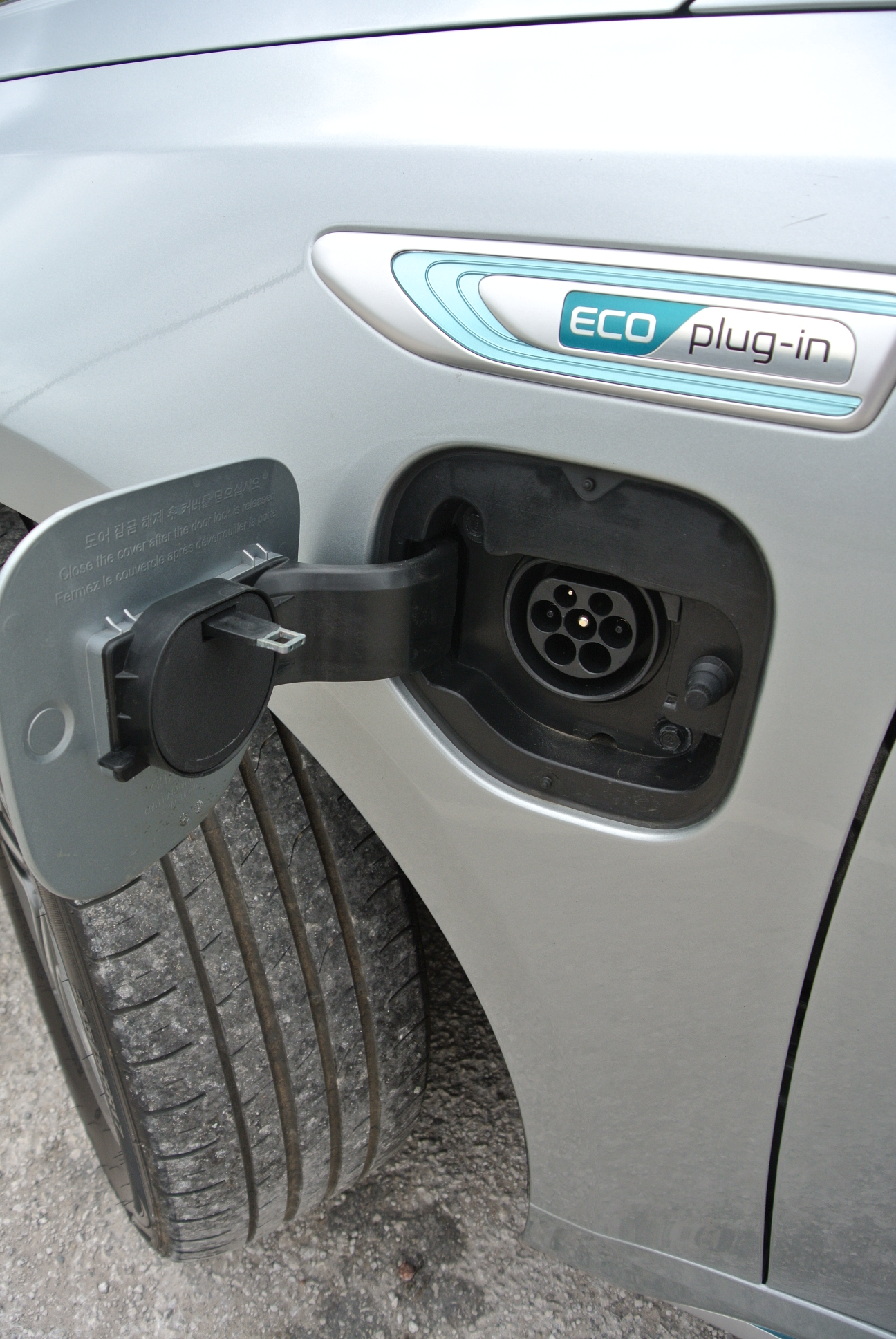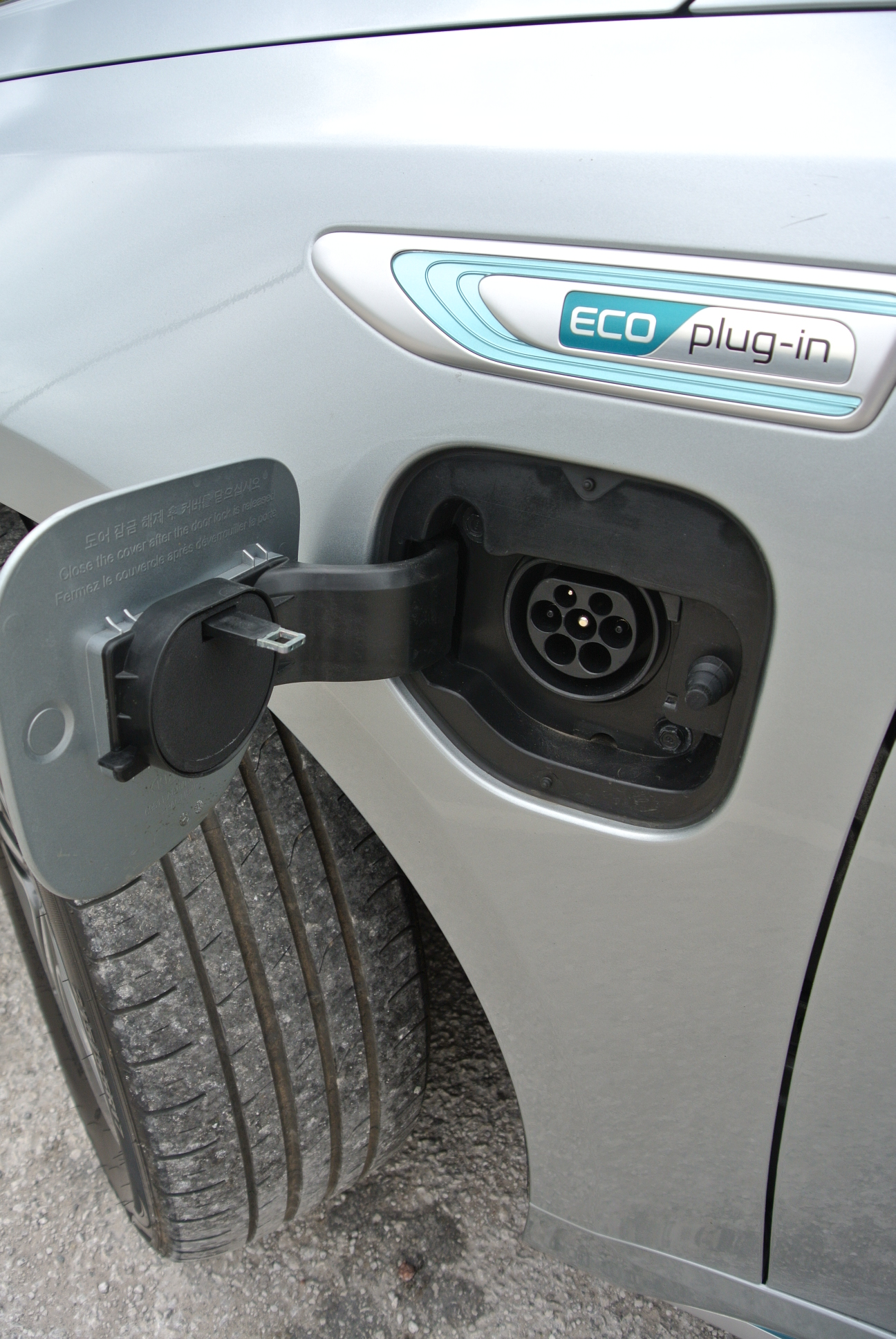 Driving it on the country roads around Cheshire was a total delight. The pickup in any of the modes that can be driver selected is instant and strong, again belying its eco-intentions and enhancing the normality factors. I ought to point out that its stated Official Combined fuel economy figure is '176.6mpg', which is obtained in laboratory conditions and needs to be quoted by law. I believe that, even using the full 33 miles of EV range, most drivers will obtain 70mpg in daily operation, without driving like the aforementioned grandad. Its CO2 emissions figure is given as a wholly reasonable 37g/km, which means that the tax-payer operating an Optima PHEV this year is liable for a Benefit-in-Kind contribution of just seven per cent, which makes its operation as a business vehicle eminently sensible.
The Optima PHEV is beautifully suspended, its independent set-up fore and aft gifting it a ride fluency that is beguilingly comfortable, yet retaining a sure-footed stance while cornering, even at fairly high speeds. The electrically powered steering, while a little light in terms of effort is actually fairly direct in operation but matches the overall smoothness of the rest of the car's drivetrain. Its brakes are also very keen and capable of hauling up the Optima fade-free, even from quite high speeds.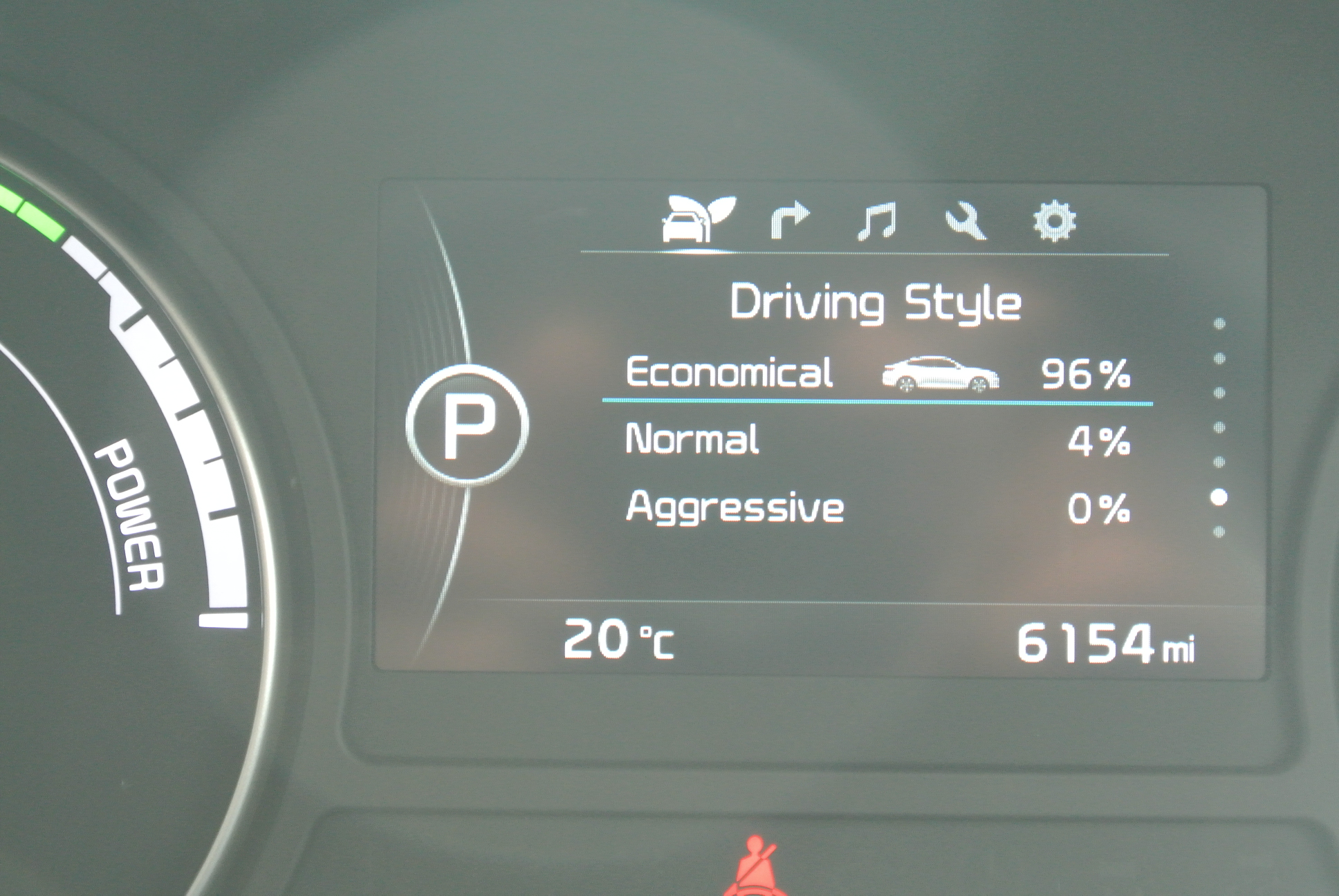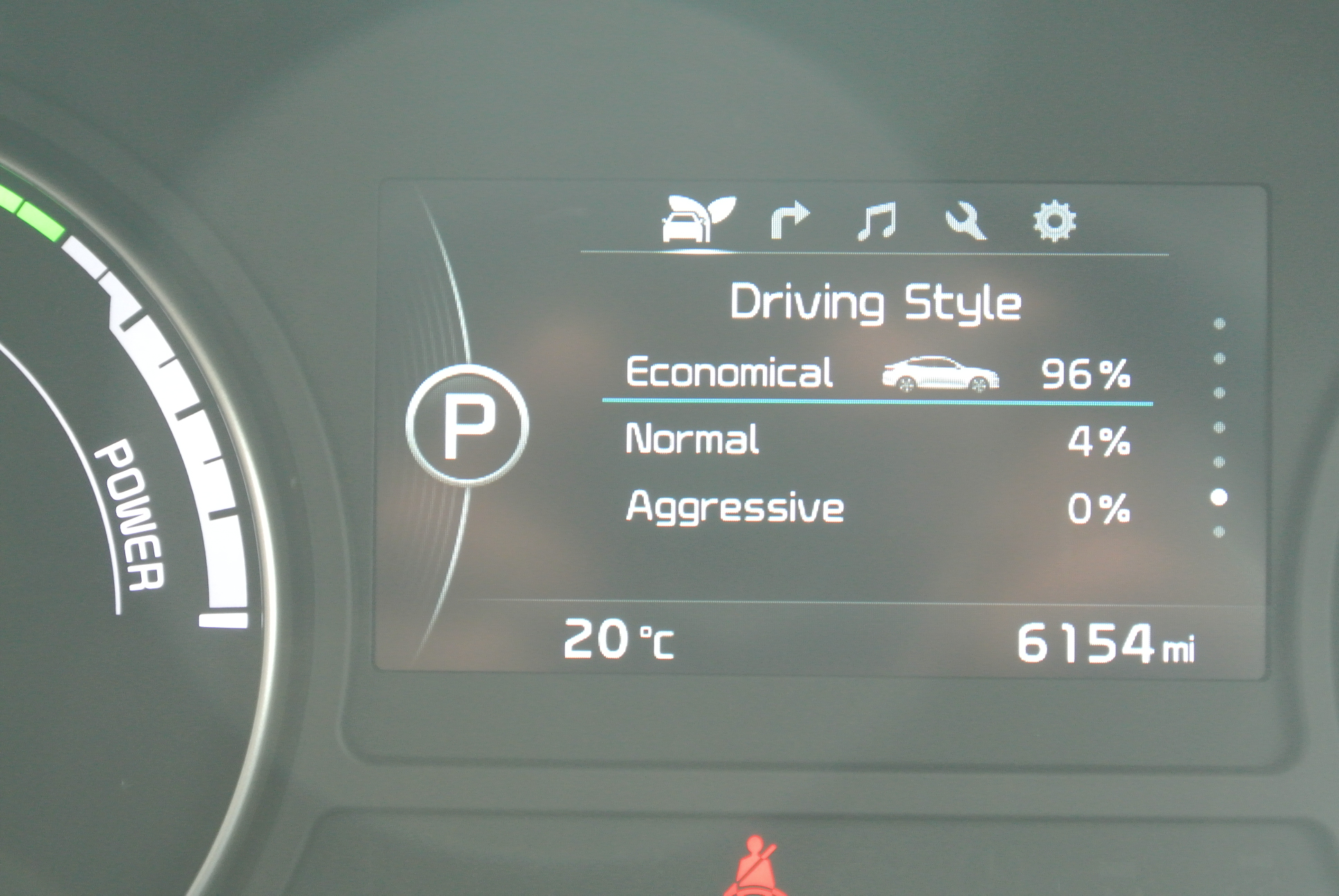 Apart from the slightly different instrument layout, which features an 'efficiency dial' on the left side of the cluster, rather than a rev-counter, and can be tailored via the on-board computer to provide additional graphics and read-outs related to the car's use of energy, the dashboard layout is all but identical to that of the regular Optima. It is an elegant layout that features the use of high-quality, tactile mouldings allied to neat switchgear that is also far classier than you expect.
Electric front seat and manual steering column adjustment enable a very comfortable and accommodating driving position on the part-hide and attractive grey fabric upholstery. All controls fall readily to hand and there is a pleasing logic to the switchgear layout that, once again, enhances operational satisfaction levels.
The overriding aspect related to driving a car such as the Optima PHEV lies in that inescapable halo-polishing. The psychological effect of piloting a car that is exceptionally frugal is evinced by the driver adopting a different style. There is no real advantage attached to nailing it through the bends, or storming up the outside lane of the motorway, regardless of how capable it might be, and the car plays its part in calming the driver's attitude, which unsurprisingly results in an undeniable attempt to score high efficiency ratings and create high frugality results. Yet, most of all, the driver arrives at his destination in a more relaxed and less frenetic mood, regardless of driving conditions and therein lies a lesson for all of us.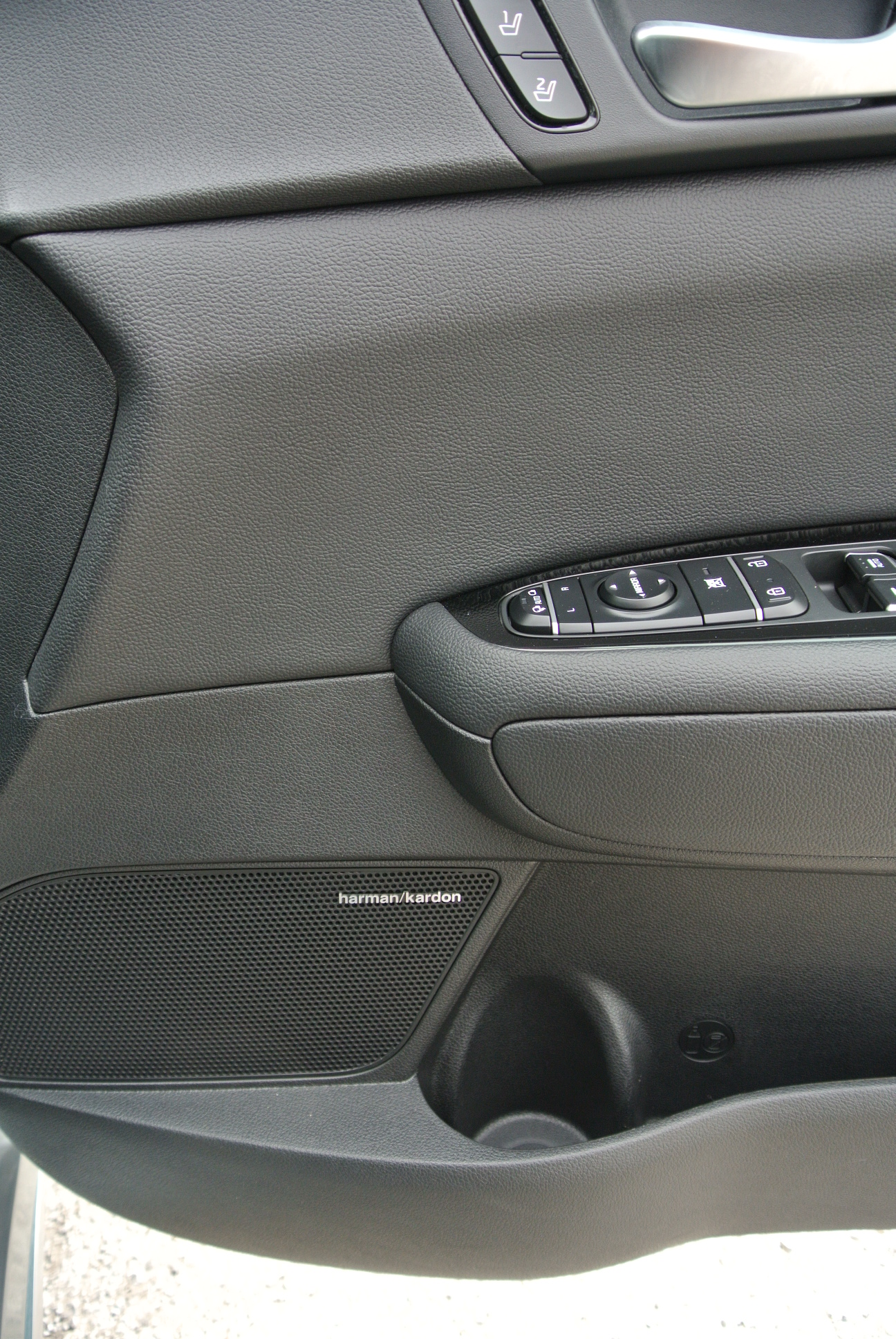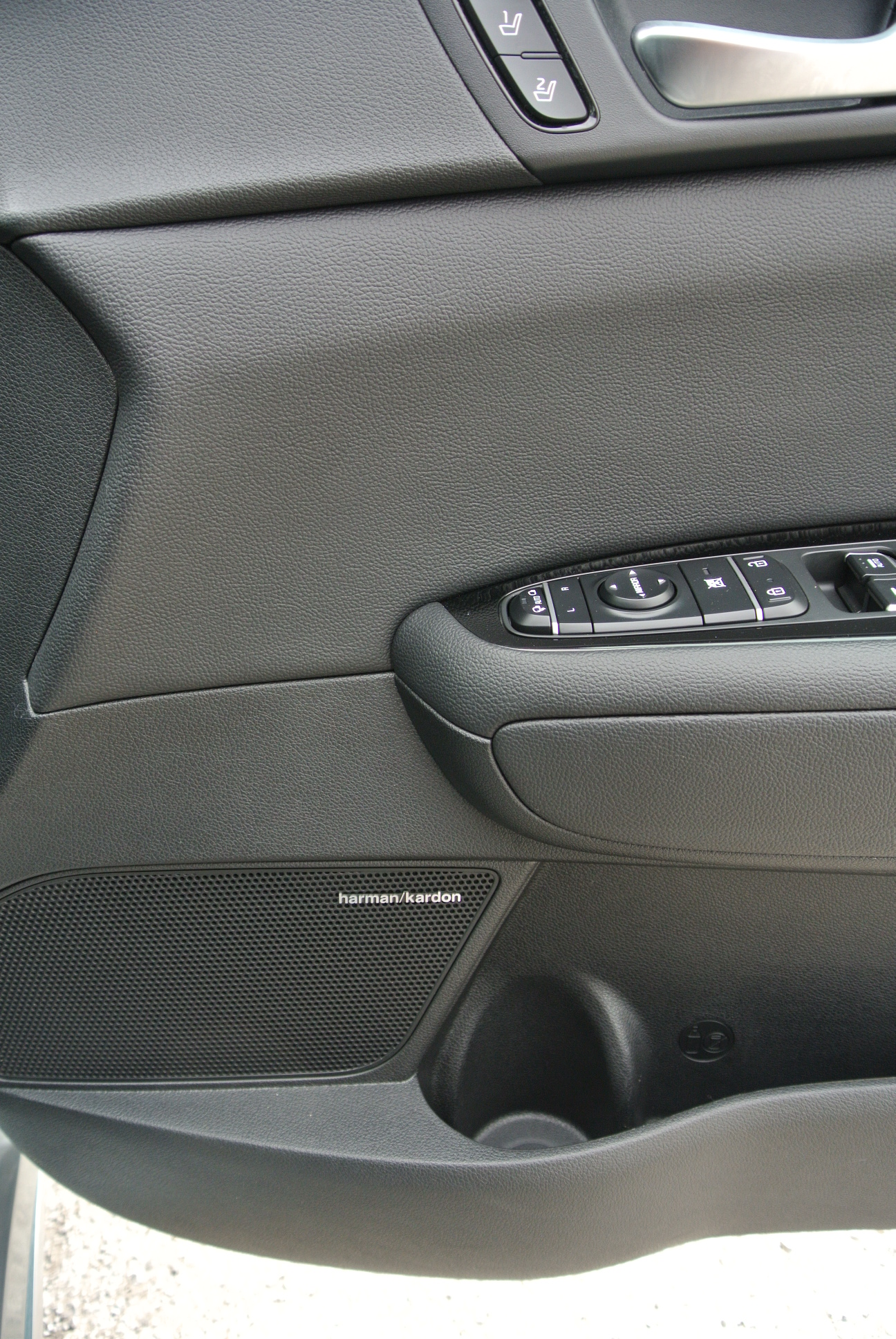 Every signpost these days points to automotive overheads and it is every man's duty to slice through them as effectively as the Kia Optima PHEV cuts through still air. Of course, it is not the be all and end all but it is a vehicle headed in the right sustainable direction. The bottom-line is that car users do not want to lose out in too many areas and a car like this Kia ensures that they do not have to. It is a compromise, for sure, but it is also a liveable one and at £33,995 on the road, with government grants available to cut it down further, the 'ordinary' Optima PHEV makes sense like no other.