Give a car a monstrous name and it is sure to grab headlines, writes Iain Robertson, although 'Bigfoot' it isn't, even though it complies with being a more appropriate Monster Motor in all other respects.
Having asked rhetorical questions in the past about perceptions of quality, I feel no closer to ascertaining that which constitutes the feel good factor than I have ever done so before. Perhaps it is to do with that same amorphous sensation that wafts over you, when you enter a potential new home, or buy a new winter jacket, or don a new pair of comfortable shoes, or chew into the finest lasagne that your local Italian serves up…all rich and unctuous?
Maybe it is gaining something, from a sense of the unexpected? You have not seen a cousin for years, probably separated by continents, often by a comprehensive lack of communication and, instead of embarrassment at the airport 'meet and greet' area, you just hug, until the tears pour freely. We all have expectations, sometimes preceded by premonitions, often guided by the opinions of others, although we would swear never to be swayed.
The manufacturing industry has attempted to locate that 'sweet spot', whether rolling out a steel girder, or producing a Custard Cream, and, on very rare occasions, it manages it in specific sectors, even though blanket acceptance might still be a billion miles away. Regardless, it cannot be controlled by the gnomes that populate the financial scene, nor the troublemaking trolls from marketing departments. None of them would ever comprehend it, because it is just far too illogical.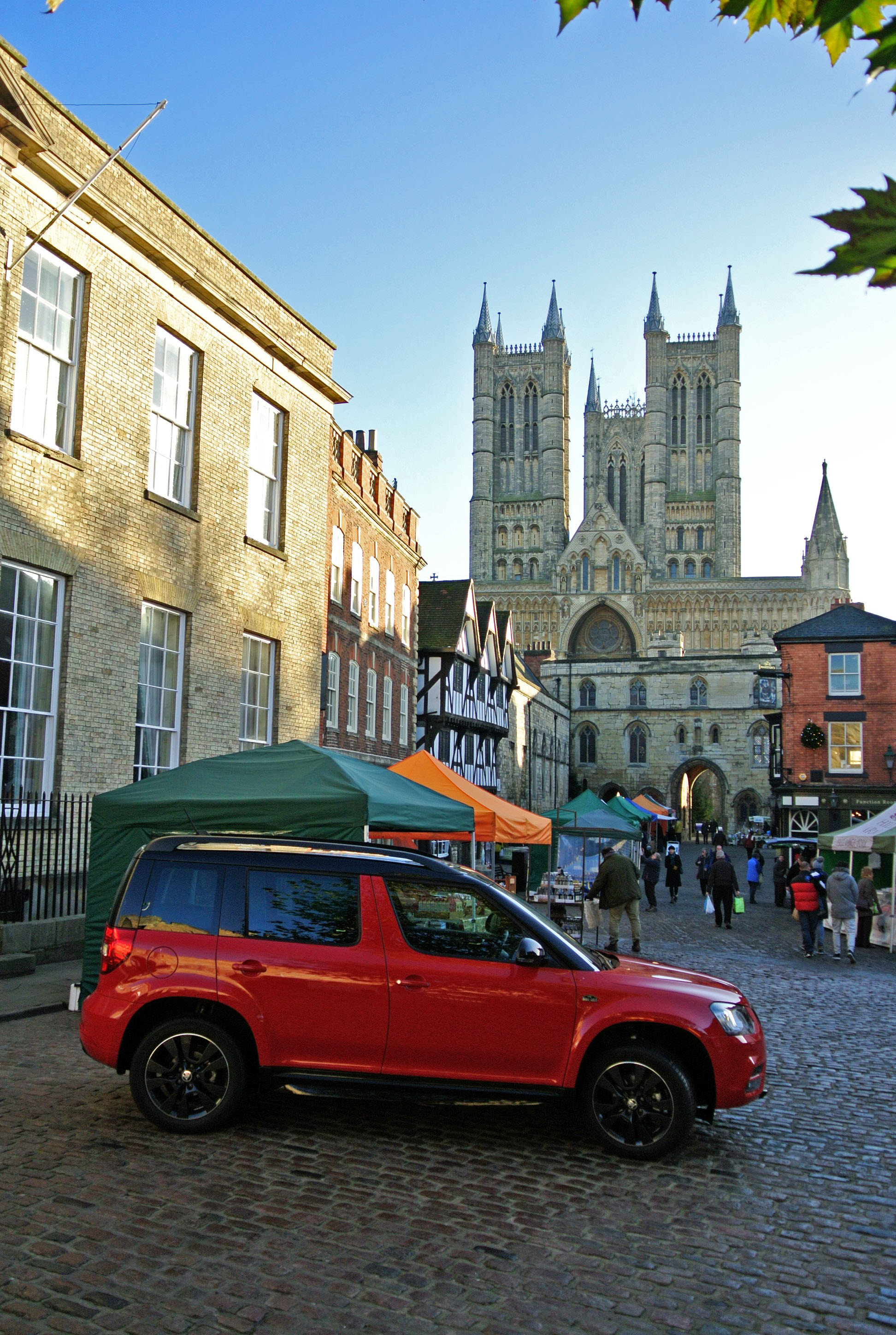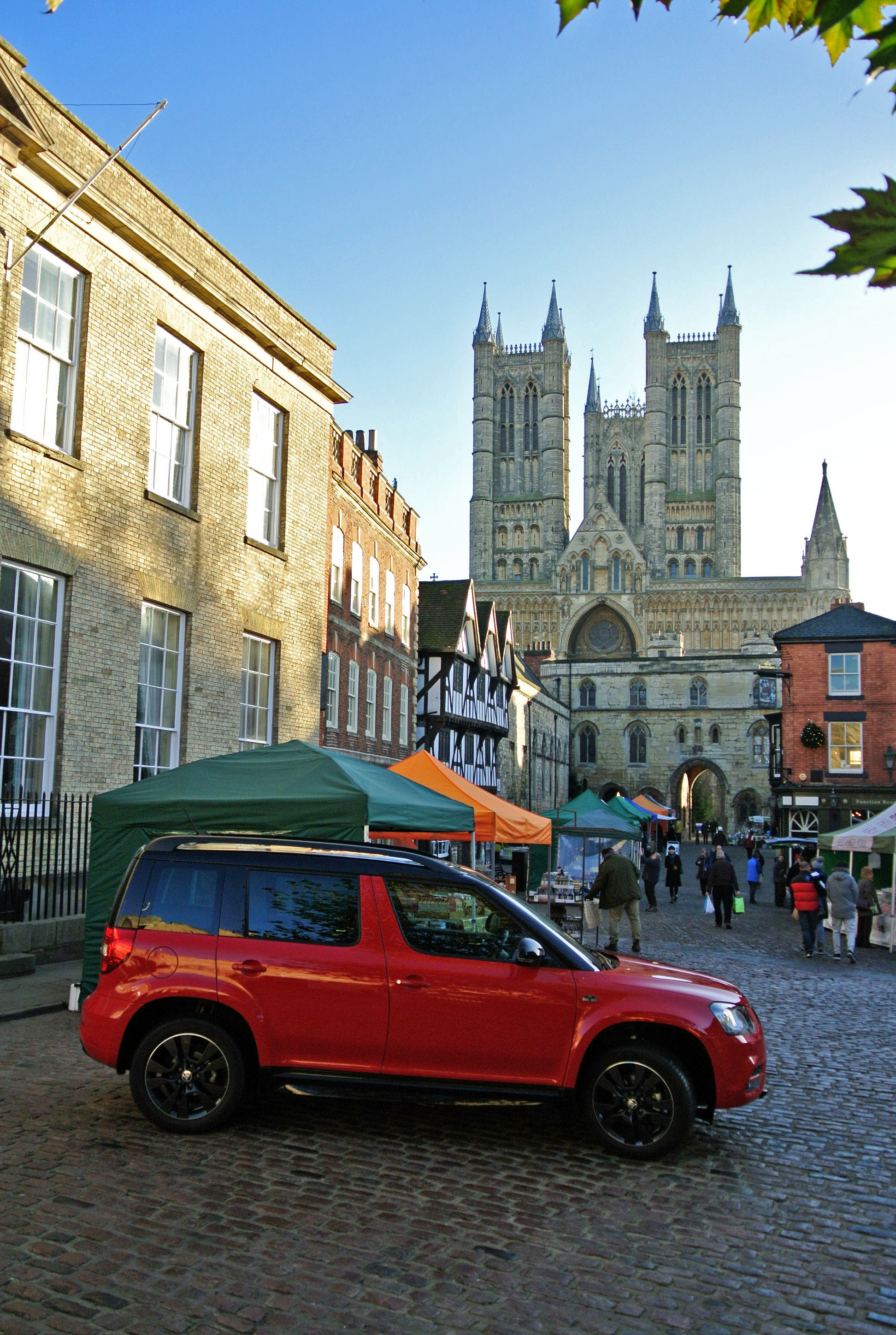 Yet, slip behind the steering wheel of a Skoda Yeti and the feel good is on top form. Hang on, though. Just look at this car…or is it a van? It is a box on junior league stilts. It is not particularly 'friendly' in appearance and certainly not pretty. In fact, it is closer to nondescript. It is not a 4×4, even though it is possible to obtain the odd, high-priced example with all-wheel-drive. However, it is not a pretender either, despite its slightly hiked stance. It lacks the over-stylised Marmite talent of a Nissan Juke and, since the latest iterations dropped their inset 'driving lamps' and bowed to the corporate bland-but-sharp-edged design signature, the Yeti has assumed a status that is unique.
The simple truth is that I have liked Yeti since its introduction. It owes very little to any other VW Group model, its platform being an amalgam of Fabia and Octavia odds and sods (although that situation will change with next year's new Yeti, which will share the VW Tiguan/Seat Ateca underpinnings). Therefore, it is a true Skoda and not a VW-bitsa.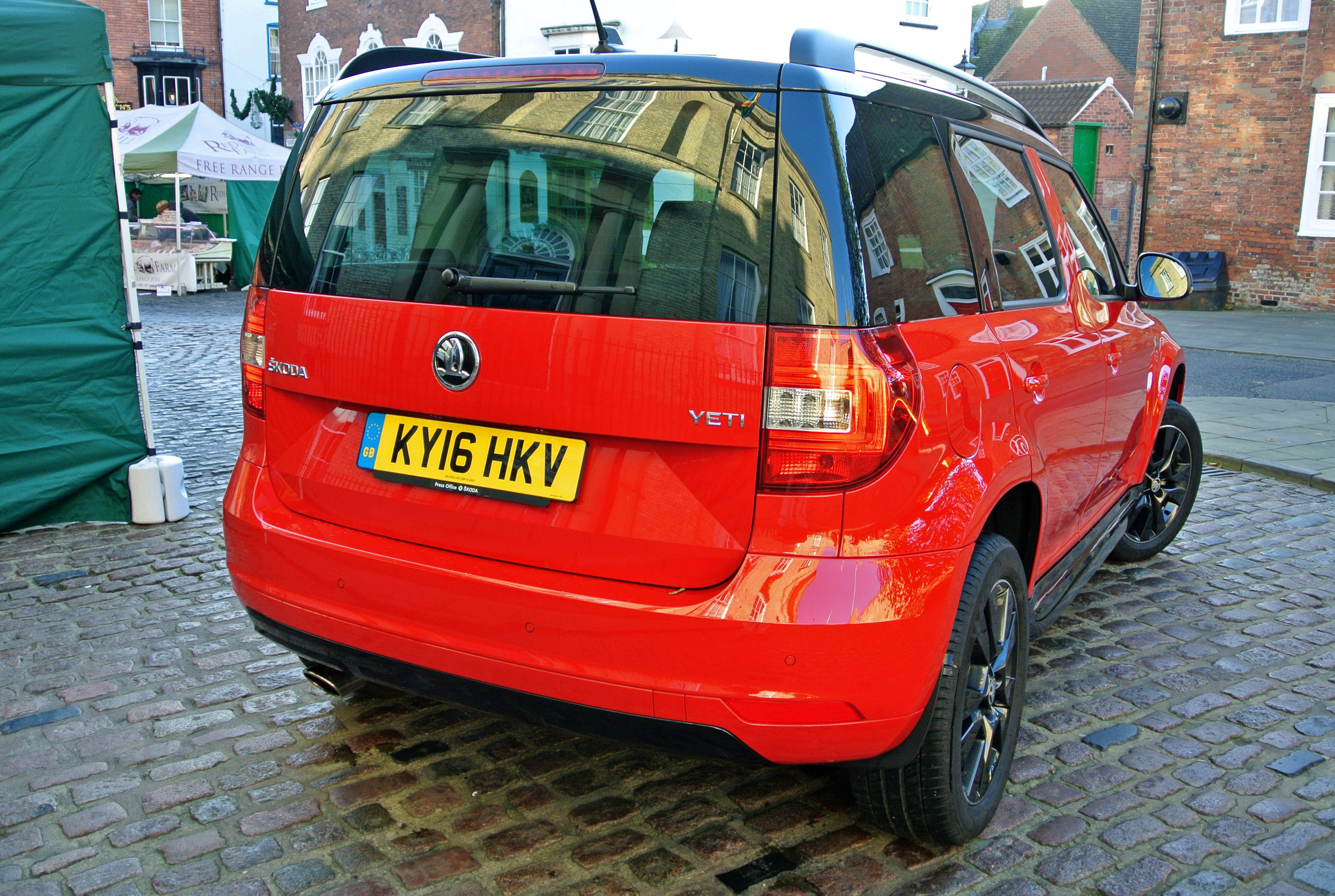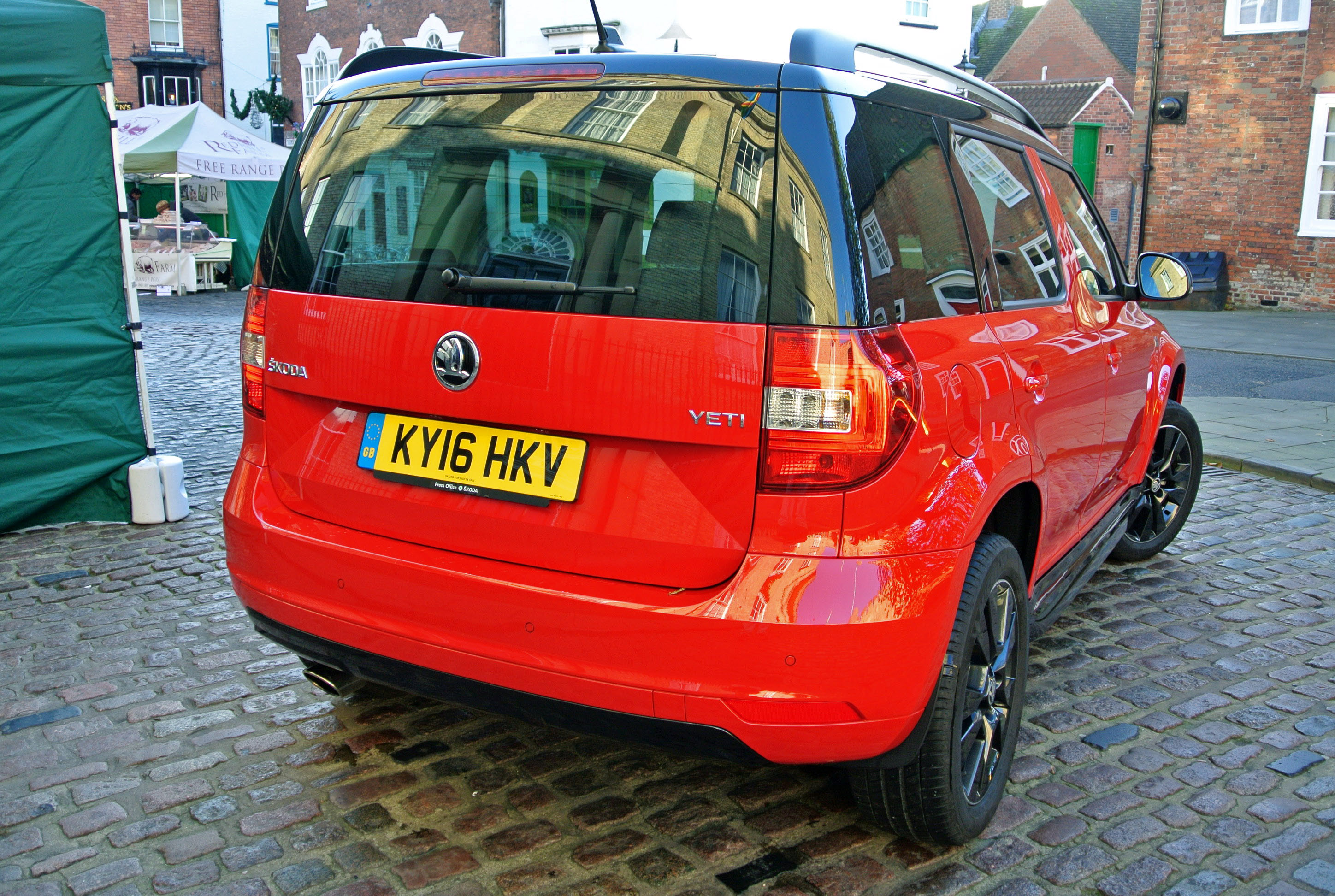 However, returning momentarily to the interior quarters, regardless of what you might feel about the exterior décor, the inside is all warm and cosy, helped in no small measure by the East European deck chair finish to the seats. It is worth highlighting that cabin access fore and aft is superb, a typically enormous range of seat and steering column adjustment allowing more than 95% of the population to find a comfortable and supportive driving position. While the seat bases are typical Lear-type forms, the upholstery benefits from a blend of greys and red feature strips that have the fortunate effect of uplifting the otherwise funereal finish.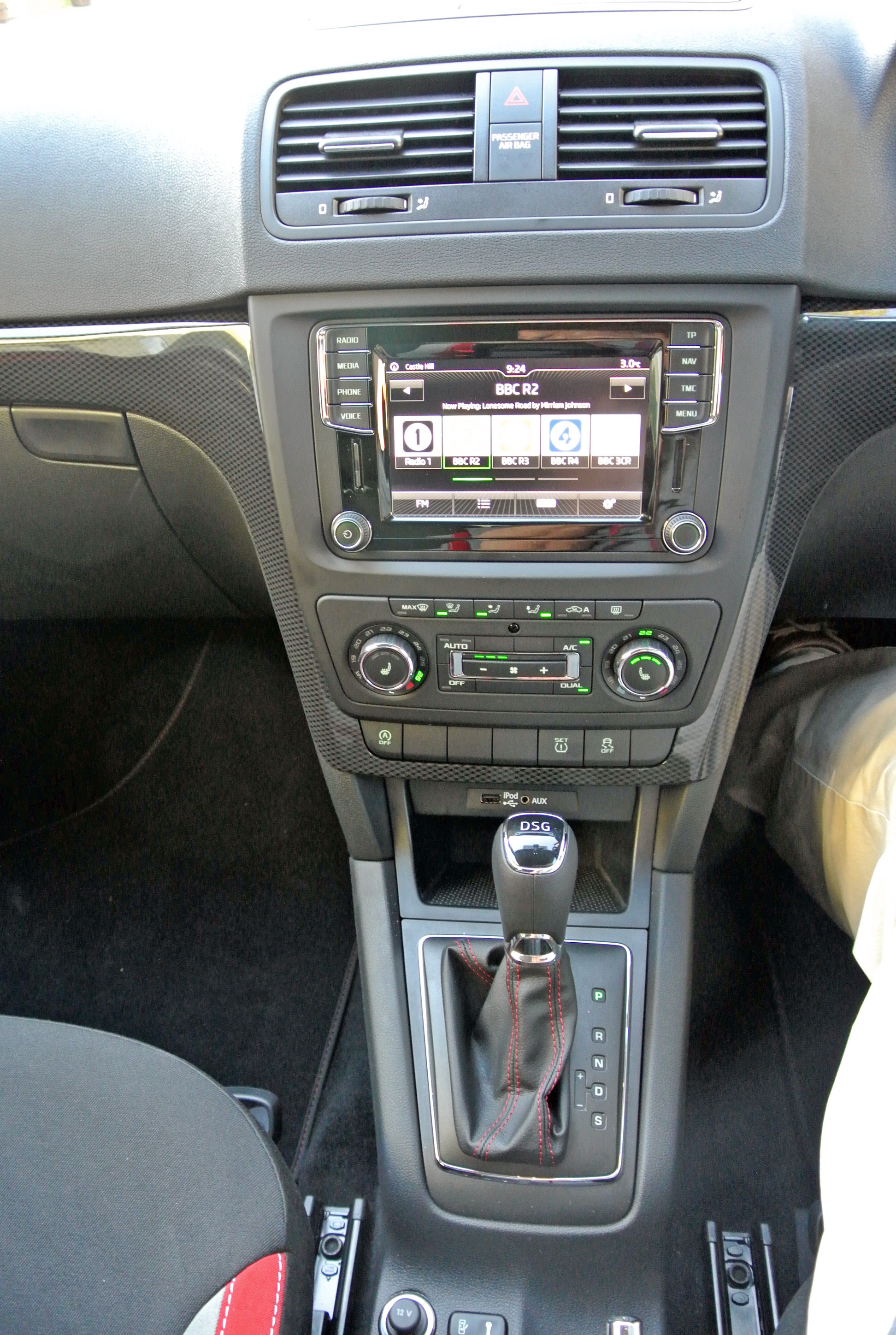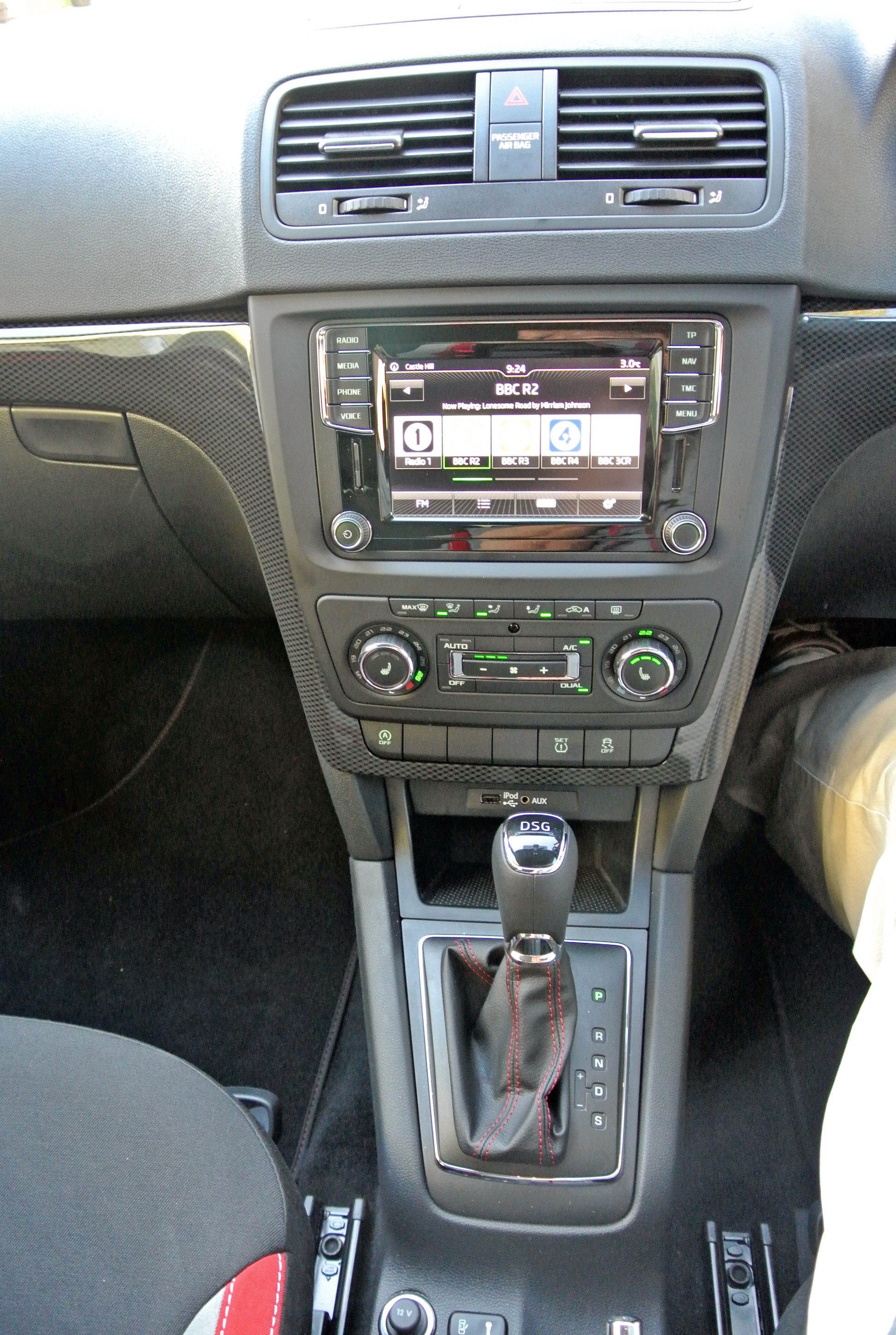 Entirely 'soft touch', the dashboard moulding adds a soupcon of classy tactility, across which are installed the air vents for the climate control system and the customary twin, inset speedometer and rev-counter dials, with info-panel between them, in a solitary but non-intrusive nacelle ahead of the driver. The flat-bottomed steering wheel allows an extra inch, or so, of knee room, while the centre console stack contains the corporate touch-screen and HVAC controls. Although there are no paddle-shifters, the 6-speed twin-clutch DSG gearlever is a convenient left-hand-drop away from the tiller, with the conventional handbrake lever between the seats, topped by a useful lidded bin that doubles as an armrest.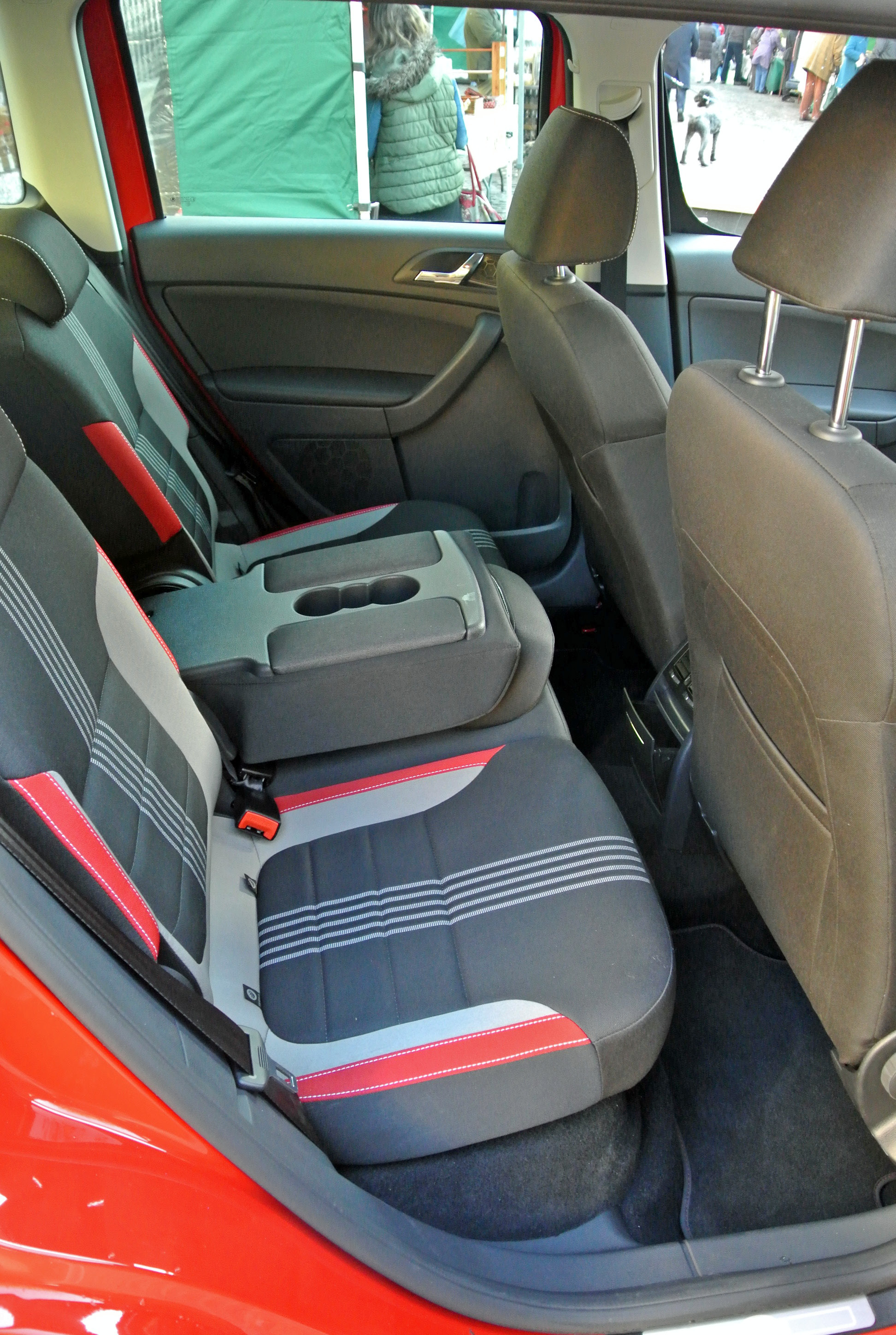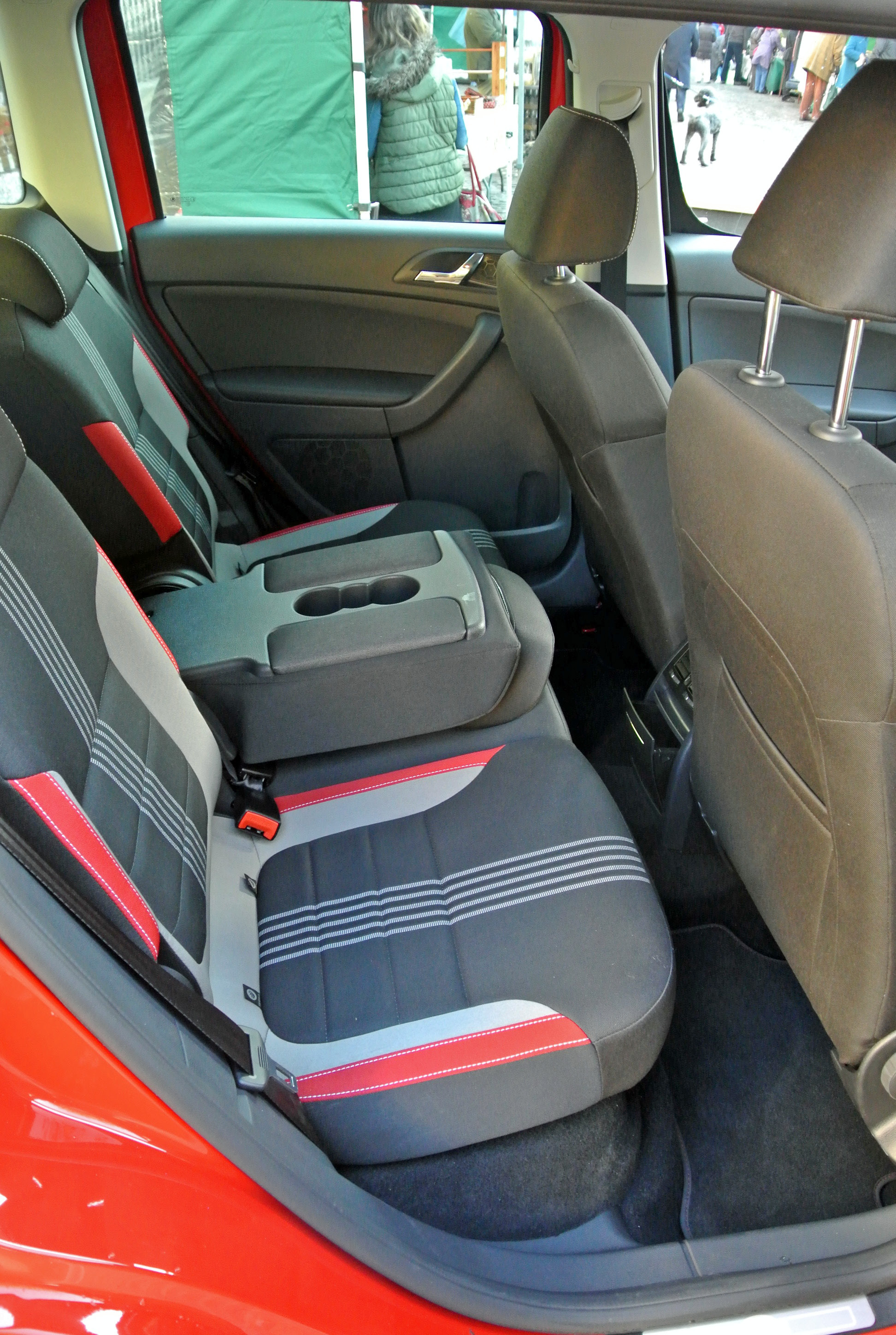 Drop the middle of the usefully 35:30:35-split rear seats and both rear seat occupants also gain from a convenient armrest. In the up position, three persons can sit comfortably across the rear bench, which folds and rolls to more than double the enormous load deck. Talking of which, access from the rear is excellent, the not quite full-width hatchback door opening to a load bed that is flush with the rear bumper and a boot area protected from unwelcome viewers by a solid but removable parcel shelf. Incidentally, there is also a removable/rechargeable LED flashlight in the boot that doubles as a boot illuminator (a sometime 'standard' fitment across the Skoda range).
Driving the Yeti is uninspiring but it does what it does so well that you would simply neither desire, nor need anything else. The cabin is airy and spacious and packed with practical detailing (like the elasticated strips in the door pockets) but it just feels so comfortable and makes occupants feel supported and safe. That feeling of cosseted security is inferred by a suspension ride quality that is firm but forgiving. The steering is beautifully weighted and allows the driver to pick a line through a corner and stick to it, regardless of mid-corner surface irregularities. Only the most rutted of surfaces will upset the relative serenity and solidity of the drive.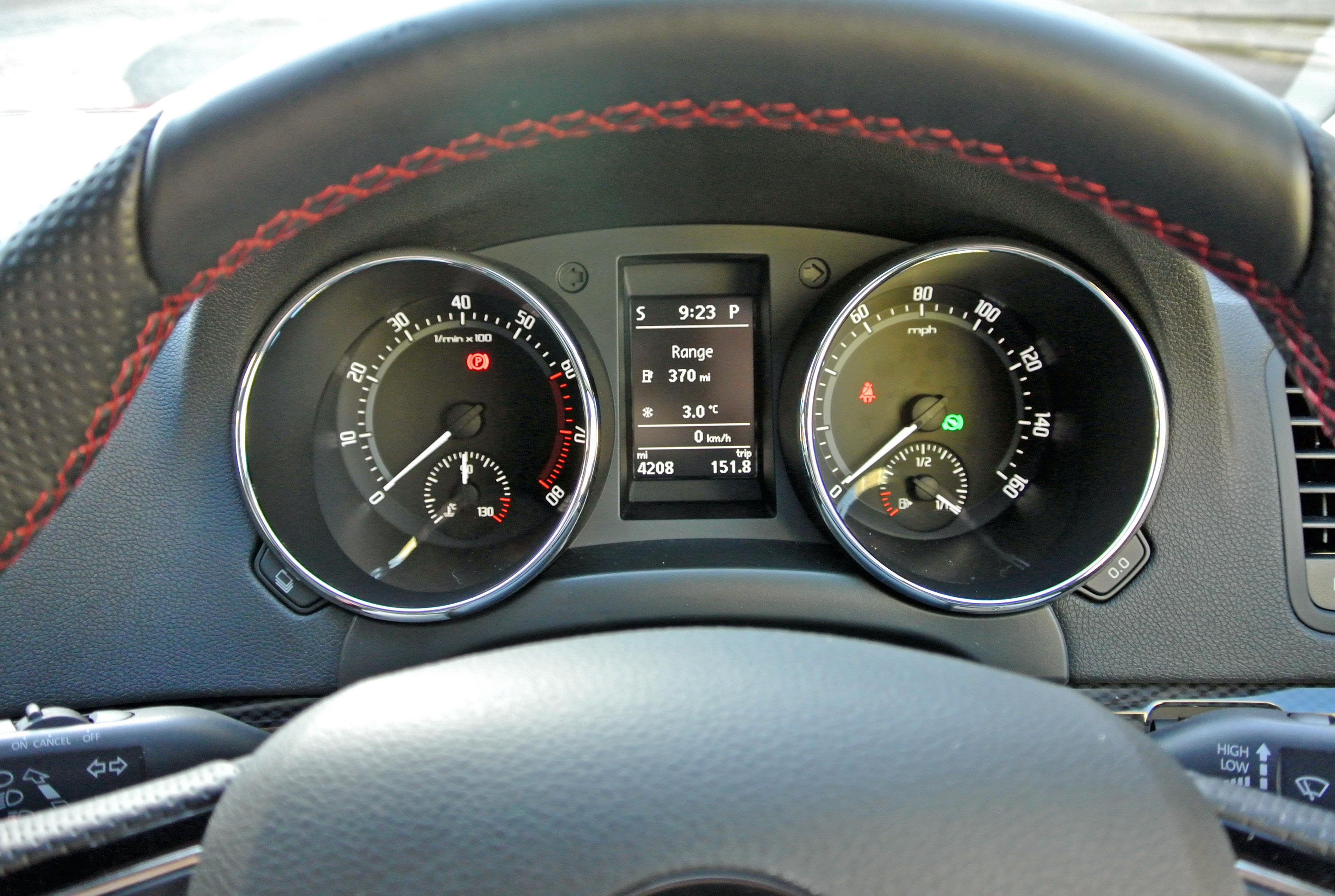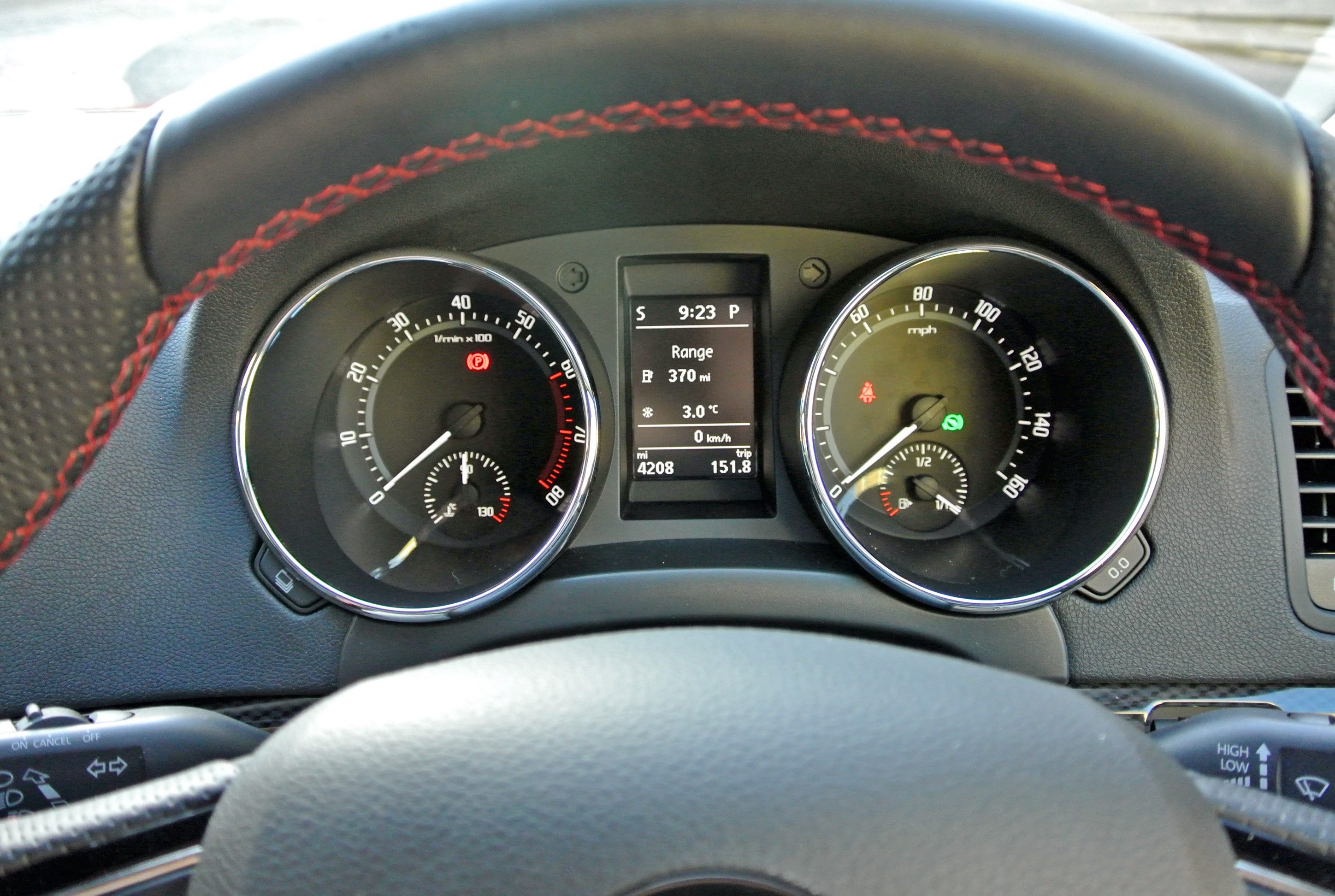 This particular model is in Monte Carlo specification, which is effectively a value-added retail proposition that draws together a raft of features that would cost heaps more, were they specified separately. The black wheels, top and door mirror caps are the more obvious clues. Unfortunately, Monte Carlo, despite its racy intentions, is not in the least bit racy. The current train of thought within Skoda is that vRS is most likely to be dropped as a sporty tag, while Monte Carlo will remain as the only concession to 'value' that once used to be the brand's total remit. Sad but true.
There is no denying the popularity of the Monte Carlo badge, as it has been singularly responsible for customer grabbing at dealer level. Interestingly, the Outdoor SE-L version is the most popular in the Yeti line-up, although I can see the clear benefits of traipsing down the Monte Carlo route. The most popular engine for Skoda has been the Group's 1.2TSi, which happens to be fitted to the test car.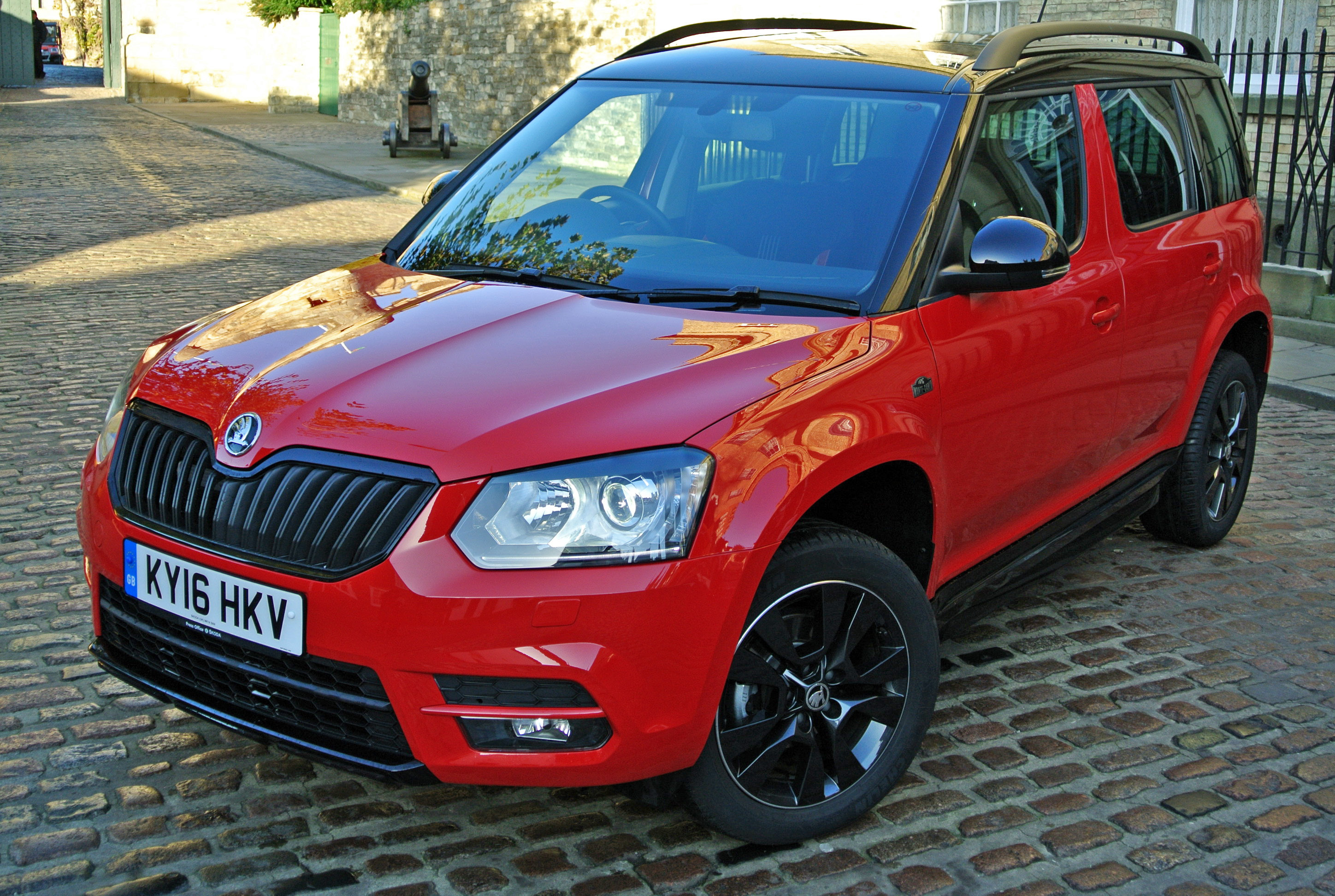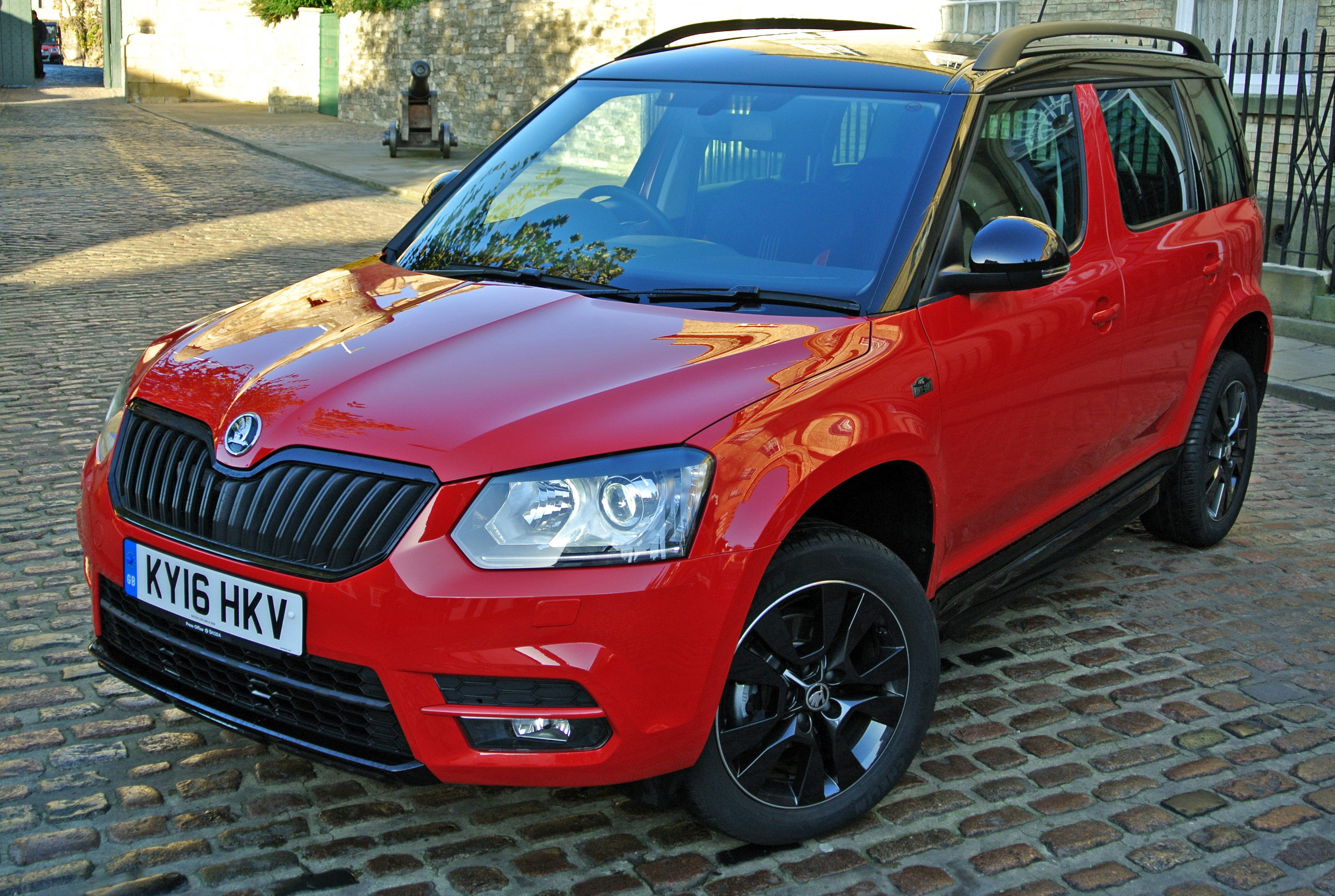 Four cylinders, twin overhead camshafts controlling 16-valves and a turbocharger to hike the power to a modest 108bhp (the same output as the diesel alternative, by the way), I must admit, despite my former support of this unit in other Group installations, to being disappointed with its lowly 1.2-litre displacement. While accepting that the DSG performs a great task of closing any in-gear discrepancies, rather too frequently I found that I was applying full-throttle just to keep up with surrounding traffic, an action that is not exactly conducive to keeping fuel consumption within more affordable bounds.
Despite boasting an Official Combined consumption of 51.4mpg, my best open road return was 44.8mpg, which is slightly below average for the class, while in-town that figure dropped to around 31mpg, which was actually the only and, therefore, most noticeable aspect set to annoy an otherwise delightful driving experience. Its CO2 figure of 128g/km equates to an annual VED of £110, where a lot of Yeti's rivals fall into the class below (£30). If you were anticipating a moderately exciting drive, you can forget it. The Yeti in this guise tops out at 111mph and covers the 0-60mph acceleration benchmark in a reported 11.1 seconds but I can tell you that it feels a lot slower.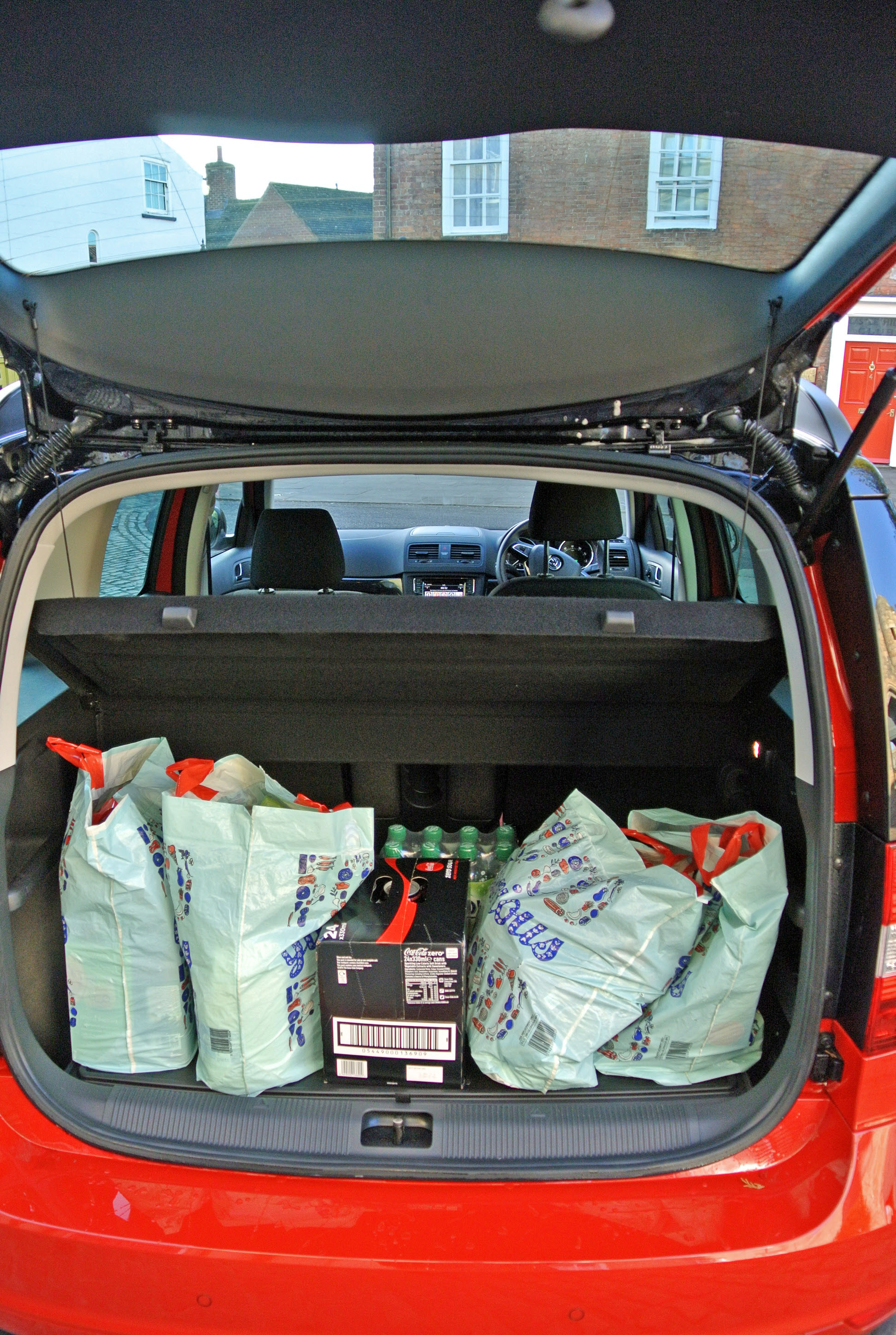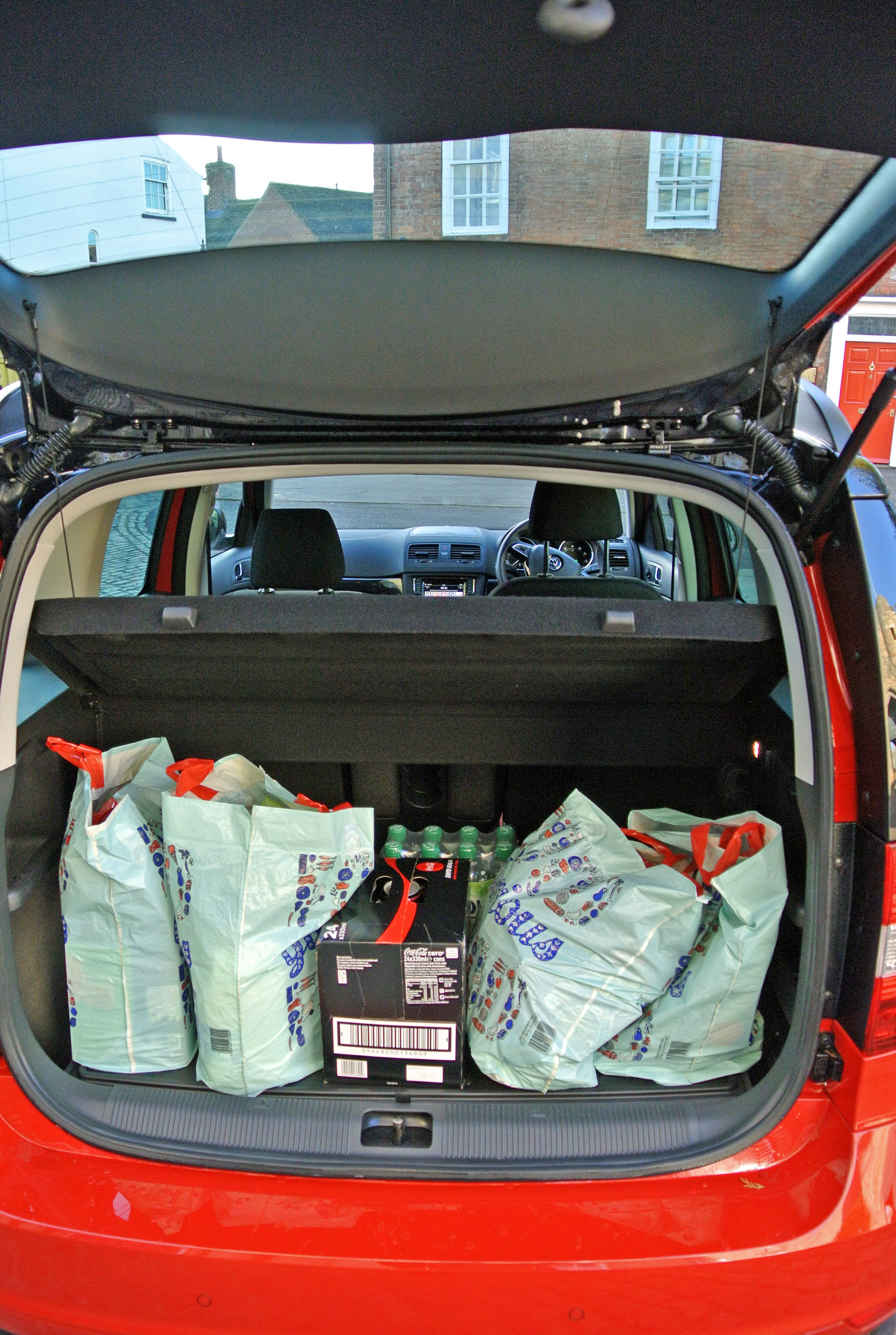 However, much as I have always believed, the overall character of the Yeti is such that these very minor niggles soon disappear, as you relax into the warm embrace provided by the car. Skoda is a highly respectable brand and the Yeti is probably the best model in the entire line-up, even though Octavia is the lynch-pin and Superb the most costly. Yeti's compact footprint and broad range of capabilities make it suitable for both private and business use and families, understandably, love it.
While complying with most of the precepts of the junior league SUV, the Skoda Yeti is actually a standalone model that relies on immense practicality and affordability (prices of this model start at £20,800; £22,645 as tested, with sat-nav, heated front seats and tow-bar among its list of extra-cost items) as its core attractions. I like it a lot and would urge anybody contemplating an SUV to look at the Yeti first, before engaging with another brand. The sense of well-being that results is phenomenal.