Perchance to dream…supercar ownership/operation is a very special thing and one small British firm – McLaren – is already proving that it can dent the long-established glitterati, a factor Iain Robertson looks at in Technicolor.
Were you to invent the best sportscar in the world, it is almost a dead cert that you would select a name that might embody all of the brio, bravado and brazenness of an Italian stallion. How does 'Stanguellini Maestroantonio' sound? Glorious, eh? A touch over-the-top? Perhaps a little too much pizza, pasta and Pirelli…
However, name those sportscars that do not possess Latin lineage and the task becomes a little tougher. Although the oriental alternatives, such as the latest Honda NSX, or even the Nissan GTR, are almighty potent and more than capable of outdragging a hard-driven Ferrari, Lamborghini, or Maserati, they are just a touch too clinical. A wee bit too Japanese. They lack soul. While Porsche, specifically in 911 guise, is more than up to the task, along with its stablemate, the Audi R8, they epitomise a perception of no-nonsense Teutonic efficiency…an aspect that also misses the gondola by a long chalk.
Yet, there are British and other European contenders. We could start with Aston Martin, which is kind of quirky but still possesses a costly antique boardroom quality whiff to it. Bentley can certainly offer a history, allied to phenomenal performance statistics that belie the behemoth brand perception, even though your racy, moneyed maiden aunt might fit the customer profile.
BMW has dabbled but has lost its hardcore edge by popping down the 'hybrid' route. Bristol is vaguely interesting, while Bugatti is more hyper than super. Caparo is plainly impractical, while Fisker is closer to Tesla these days. Jaguar would love to be but lacks the spark. Koenigsegg is just weird, while Lotus still breathes a 'kit car' atmosphere of baked glass fibre and glue. Noble is intriguing, although Pagani is like rocking horse droppings. While undeniably capable, America's Ford GT has 'redneck' stamped all over it.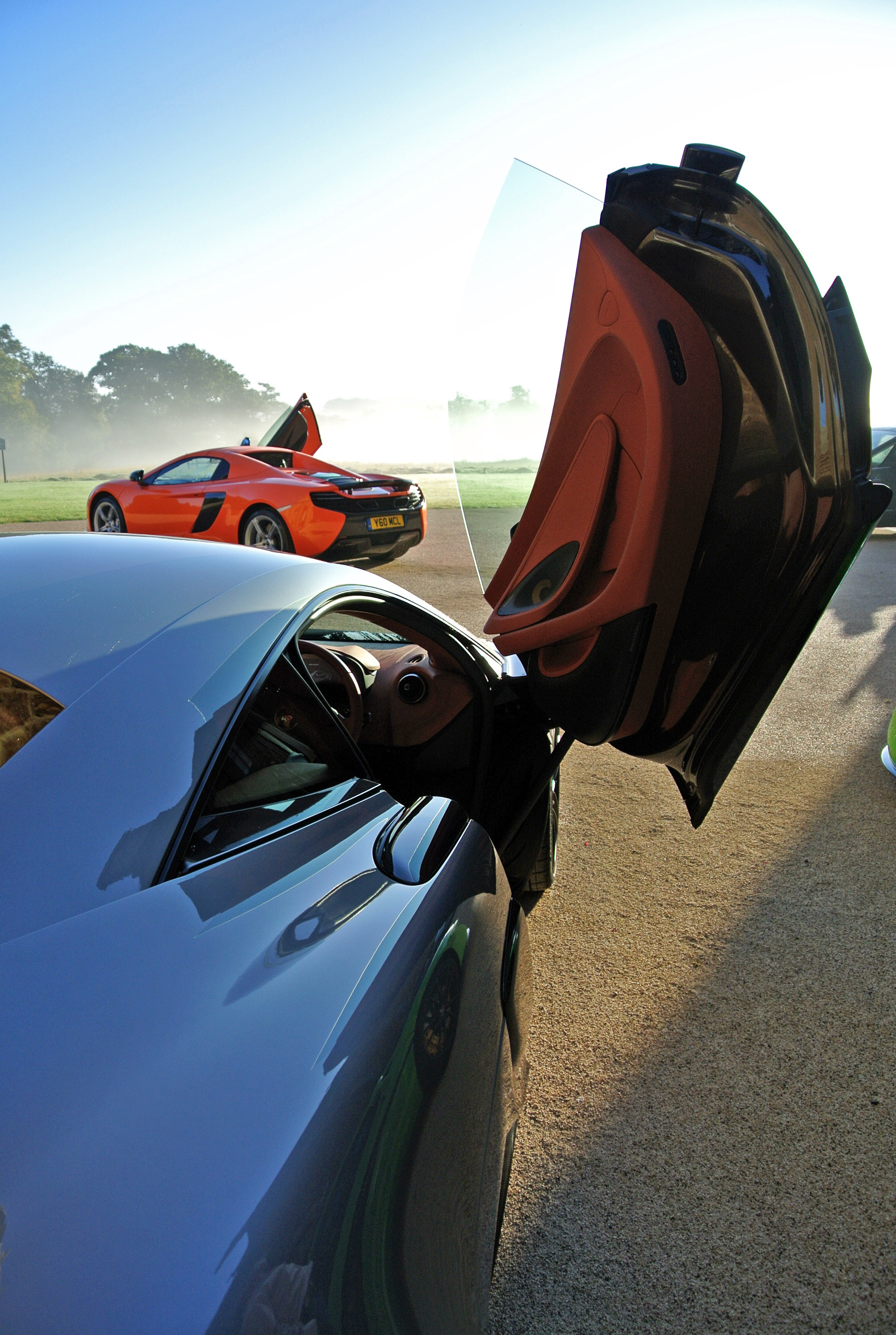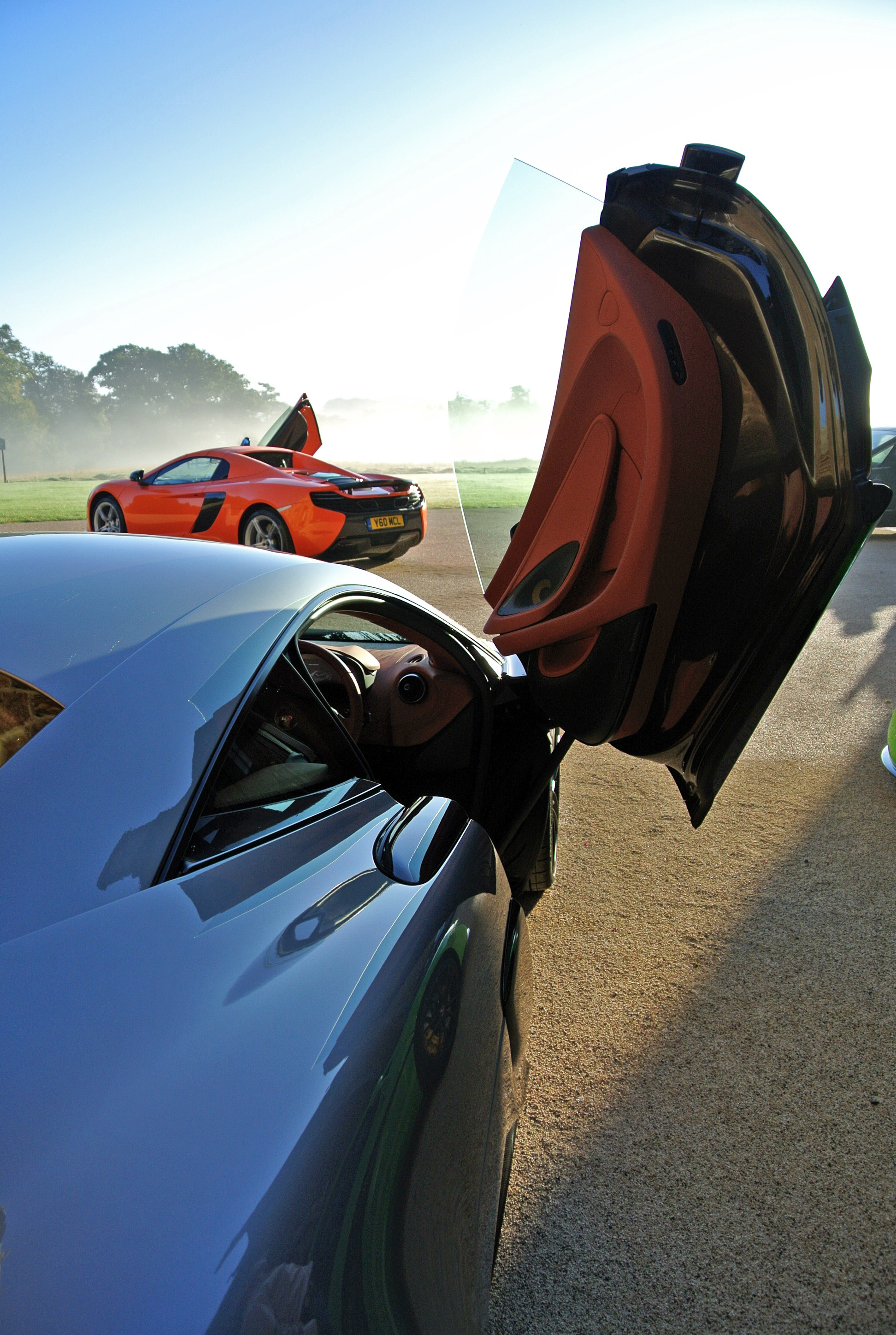 Mention McLaren to most people and it will either be regarded as a baby-buggy firm, or a punk era, musical svengali. Carry out some pertinent market research shaving and you might whittle down to a Formula One racing connection ("isn't that Button and that Barbadian lad?"). Yet, while Ferrari makes no bones about its highly prized link to the world's premier motor racing championship, with all the champagne-popping, celebrity-endorsed, emotionally-charged extravagance that it can muster, Surrey-based McLaren Automotive does lack the Fiorano (test track) and Maranello (factory) evocation that Longcross and Woking serve respectively instead.
However, not one of those potential rivals can equate, in any way, with the phenomenal, British success story that is McLaren. After all, this is a 'new' car firm. It only commenced trading in 2010, with its first product, the 12C, emerging to mixed acclaim one year later. It was a groundbreaking sportscar, of that there is no denial, but it suffered from a raft of niggling problems that raised big questions about its integrity and intentions.
Was it not just an excuse for McLaren, the race car company, to ape its Italian track rival? Well, in some ways it was, after all, Ferrari, despite its ups and downs, remains as a figurehead in automotive terms, pursuing (if not religiously) the oft-misquoted "Win on Sunday; sell on Monday" ethos perpetrated by sometime US Ford dealer, Bob Tasca Sr. It is worth noting that another ex-Ford man, Mike Flewitt, is McLaren Automotive's CEO. A former production-line man, what he does not understand and cannot impart about car-making processes is scarcely worth knowing.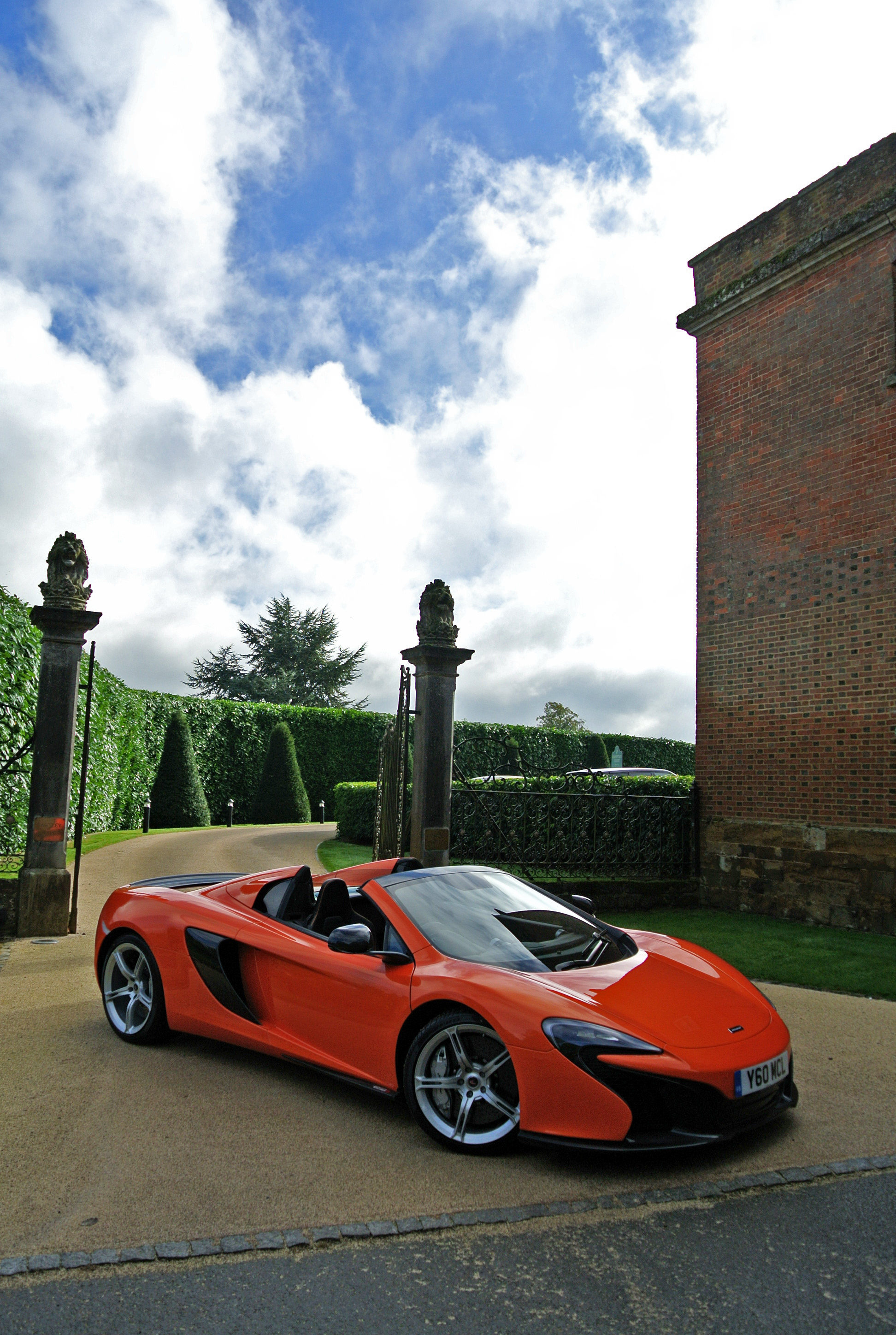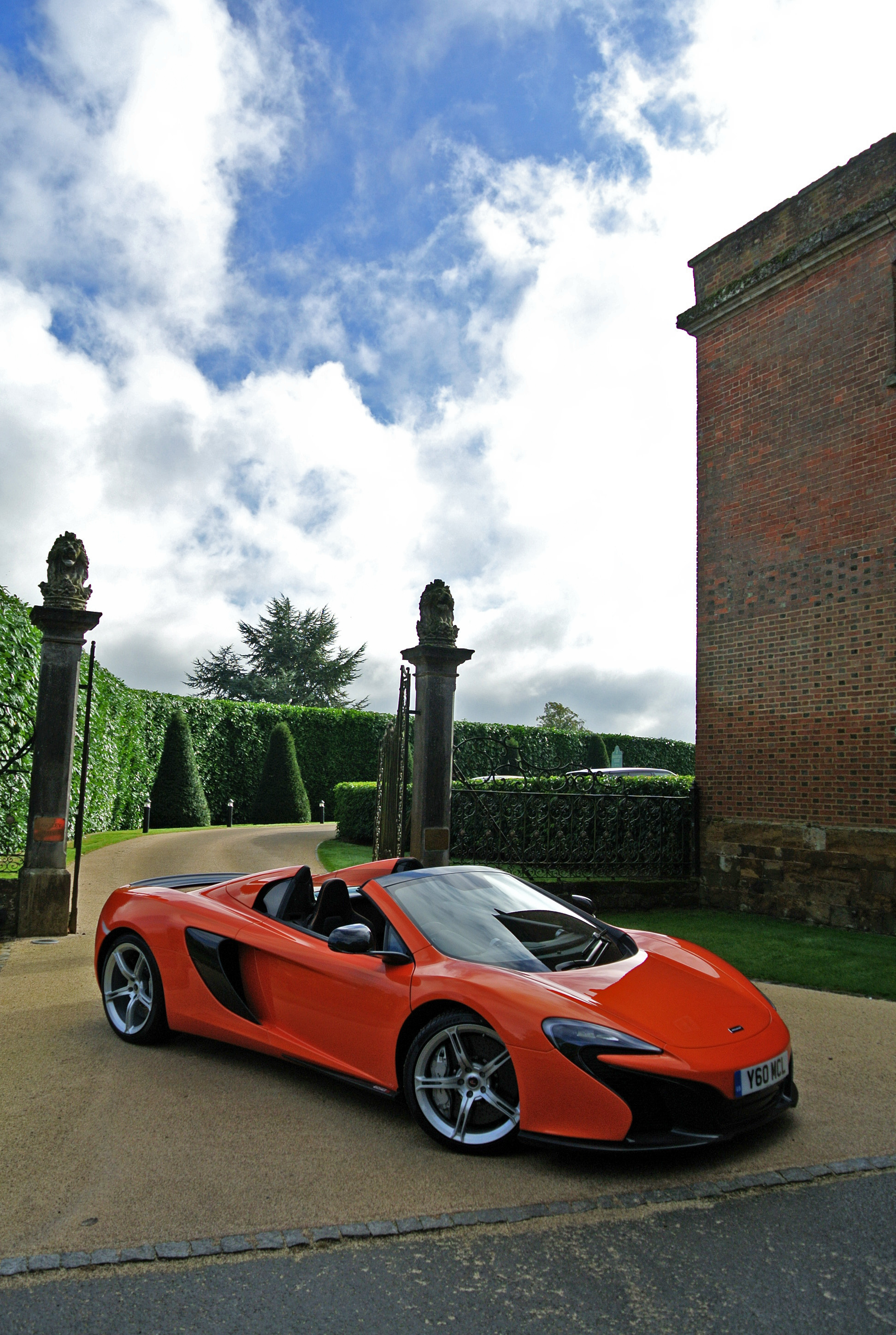 McLaren did produce an amazing hypercar, which was certainly the first of a rare breed, in the F1 model, of which a mere 106 examples (69 originals, while the rest were derivatives) were produced between 1992 and 1999. A fascinating concept (by race car designer, Gordon Murray), turned into road car, it featured a mid-mounted driving position, with space for two passengers flanking and just behind the driver. Powered by a blisteringly powerful and fast, 6.1-litre, V12 BMW, non-turbocharged petrol engine, its show-stopping beauty was a result of a seminal piece of design carried out by former Lotus stylist, Peter Stevens. Yet, it was a practical machine, with an ingenious use of space for luggage, and, as a true modern classic, it commands telephone number valuations today. It was a side project to the F1 racing endeavour.
McLaren Automotive, on the other hand, is a bespoke sportscar manufacturer. Its relationship with the racing operation exists but is tenuous, although the applications of race-car technology, which start with a carbon-fibre mono-cell body structure and the extensive use of extruded aluminium and composite panels, allied to carbon-ceramic brakes and innumerable forged components, underscore its intentions.
The McLaren customer is a discerning one, for whom hardship, compromise, impracticality and discomfort are primary considerations. A McLaren sportscar needs to be capable of commuting, as readily as mile-eating, or taking that very occasional foray on a racetrack, the only place where its performance potential can be realised and released, with any degree of surety and safety. The company has drilled down through its Super Series to a more recent and more price accessible Sports Series (you can forget its Ultimate Series, epitomised by the headline blaring P1 model, as that is for seriously specialised products…all of which are currently sold out!).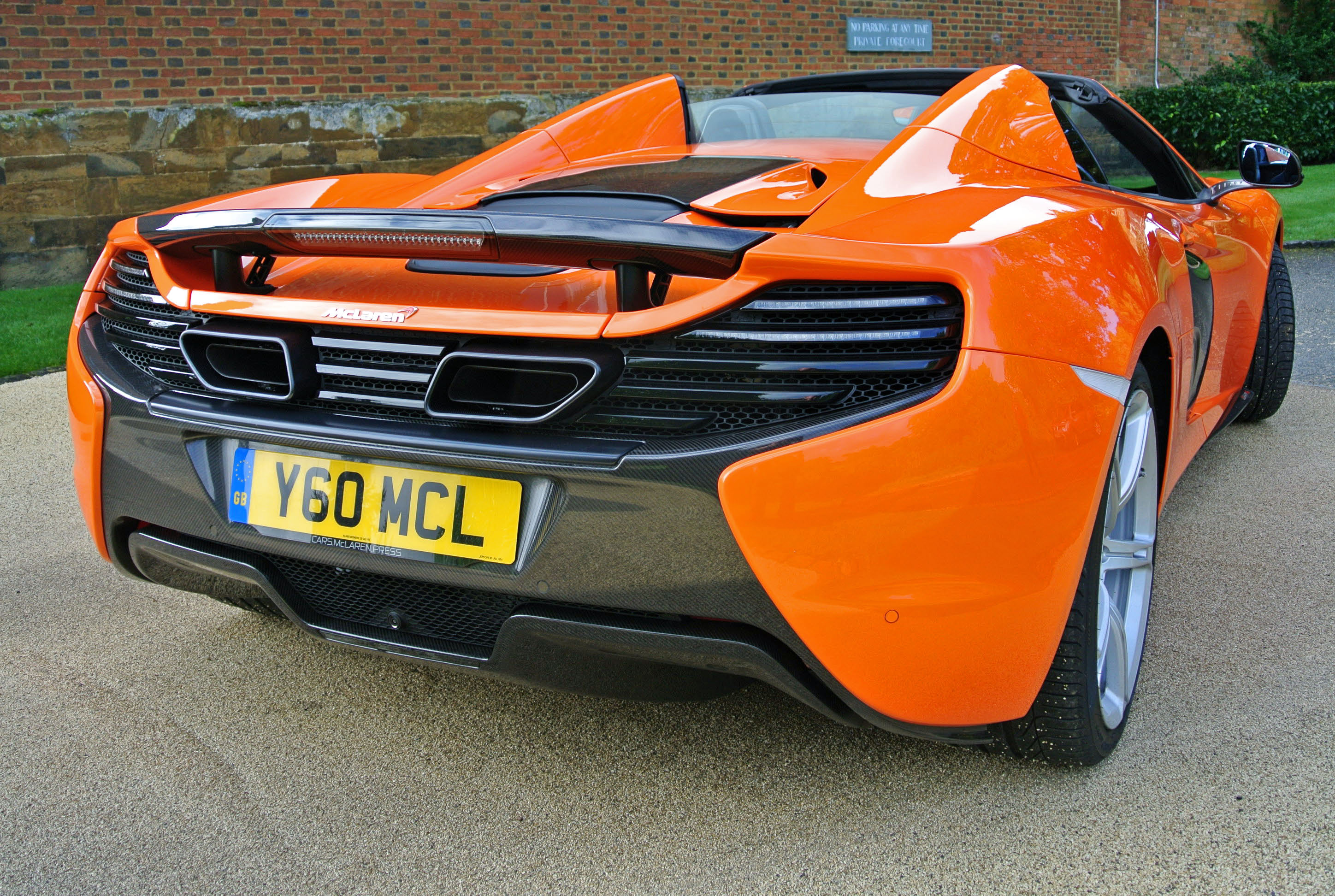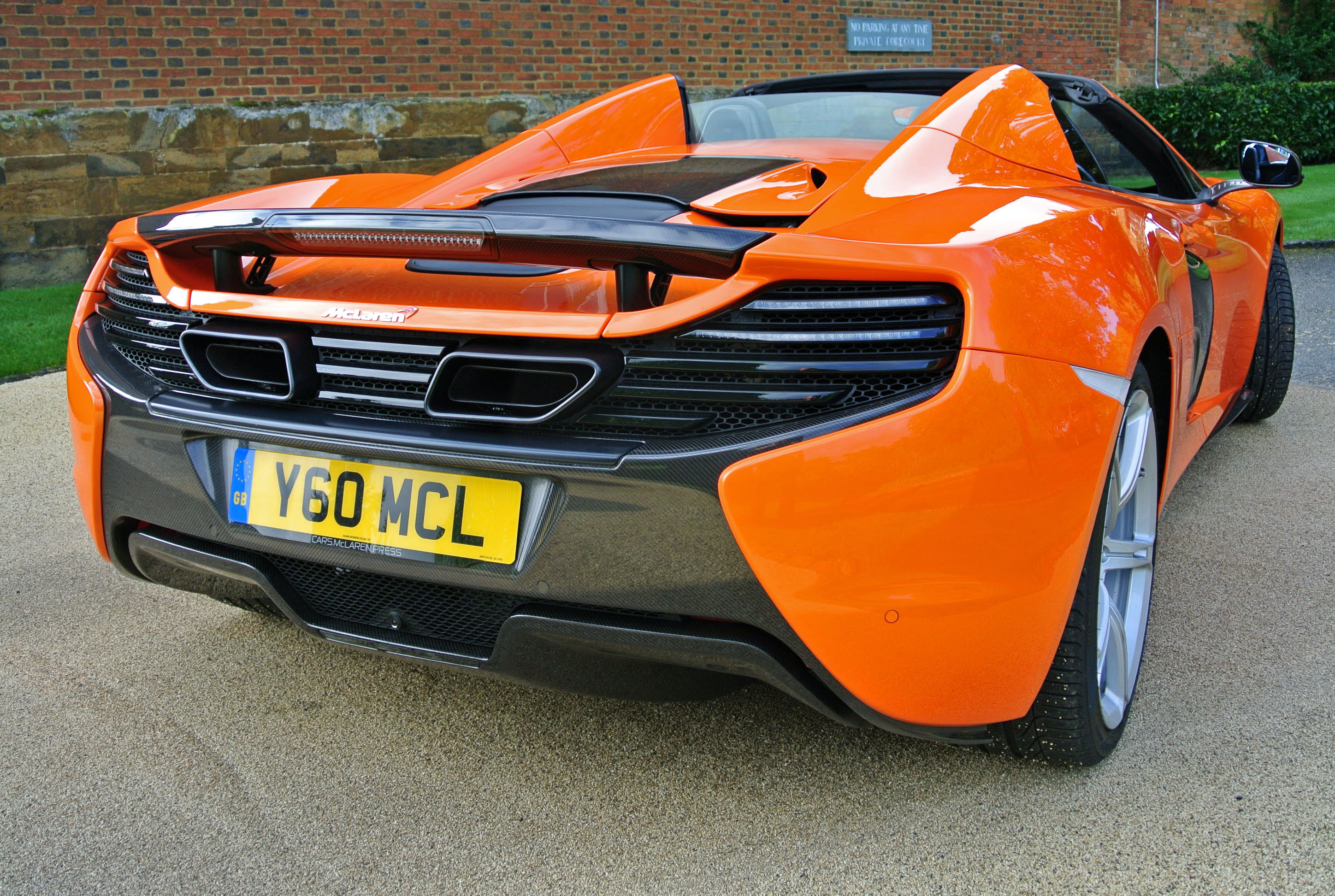 The gorgeous 650S (Spider) model, pictured in Tarocco Orange, is from the Super Series and costs from around £215,000, although a fixed-top version is around £17,000 less, if you happen to be 'in the market' for a supercar. Trust me, its performance envelope is entirely 'super', the model despatching 0-60mph in around 2.6 seconds (only Arthur Scargill blinked slower), 125mph in 8.5 seconds and the magical '300kph' (186mph) in a bristling 25.4 seconds, maxing-out at 204mph. Fortunately, its brakes can haul it up in eye-popping style.
If your business can tolerate it and around 80% of McLaren customers fall into this classification, a PCP deal is on the cards. Place a deposit of around £30,000, followed by 36 monthly payments of approximately £1,200, and a brand new 'Mac' can be parked in the chairman's slot in the company car park. If you are clever, once the term is finished is a great time to settle the balloon final payment.
The type of person investing in this class of car (believe me, it IS an investment, when you consider that many supercars can realise greater value second-hand than their initial invoice values) will be surprised at the relatively low 275g/km CO2 rating and amazed at the Official Combined fuel return of 24.2mpg, not that they are major criteria in the acquisition process, although Porsche makes great meat out of its broadly similar levels of 'frugality'. McLaren does not talk about 'nasty' things like warranties but, rest assured, were something to go wrong with a McLaren, the customer would be looked after royally.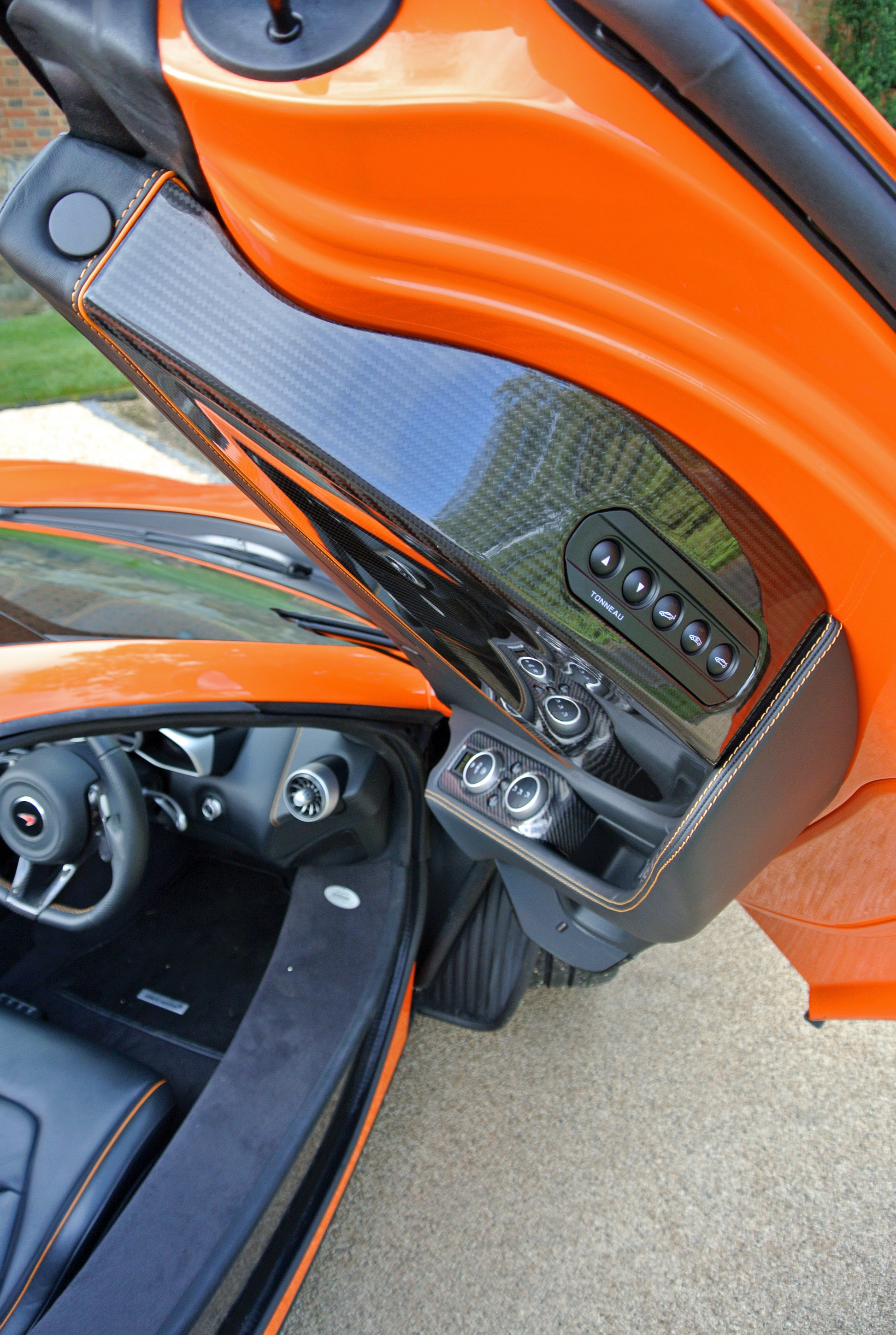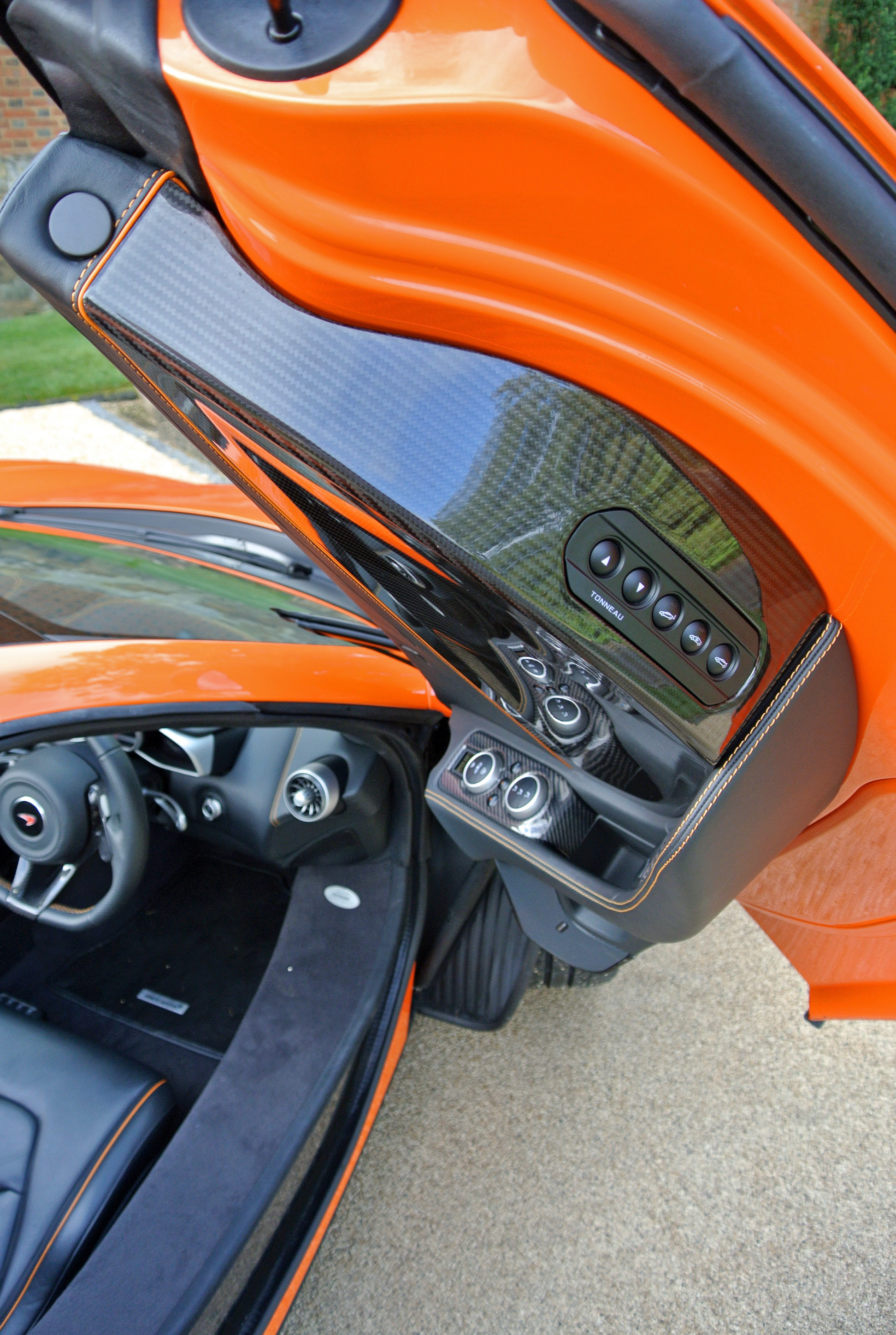 As mentioned earlier, the firm's most recent line additions at its Woking HQ are for the significantly more affordable 570S, 570GT and 540C, the latter introducing potential owners to the first £128,550 hand-built McLaren. The trade-off leap from the Super Series is not as gargantuan as might be perceived. Thanks to even more judicious weight saving, the 'cheap' McLaren will still log a time of just over 10.0 seconds for the 0-125mph sprint. It ain't slow and counts nimble agility and driver engagement among its array of positive attributes.
Contrary to some gamey newspaper reports, McLaren Automotive is an independent carmaker and intends to remain as such. To put its current performance into perspective, in 2014 it recorded a positive profits story. It has not gone backwards from that position, continuing to make money to date and there is no car company worldwide that can boast such a fantastic achievement. In addition, by 2022, as part of its 'Track22' programme, it will have reinvested over £1bn into its facilities in suburban Woking, all from a company that places a ceiling of just 5,000 units in annual production, an aspect that ensures values remain on a peak and desirability continues to percolate.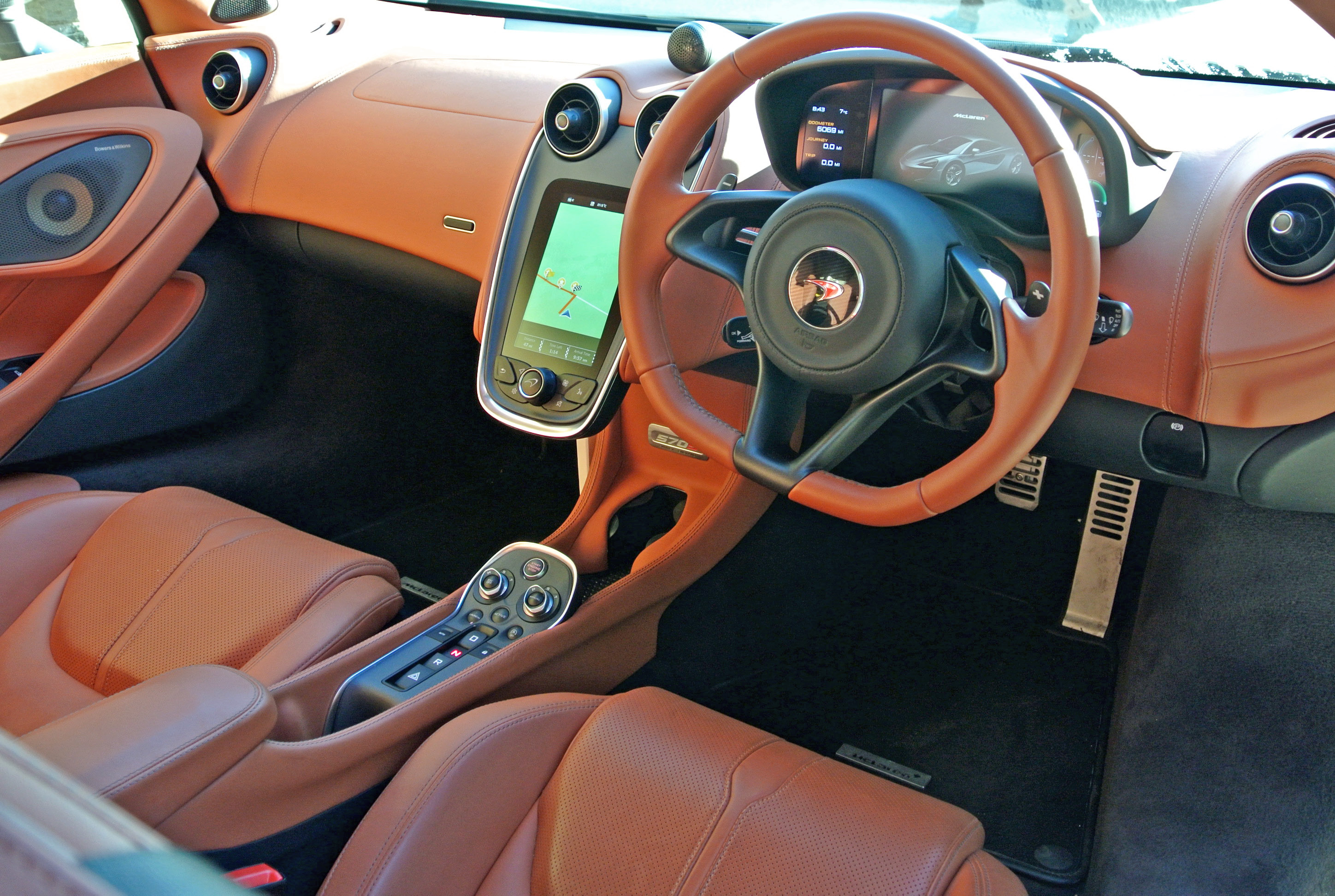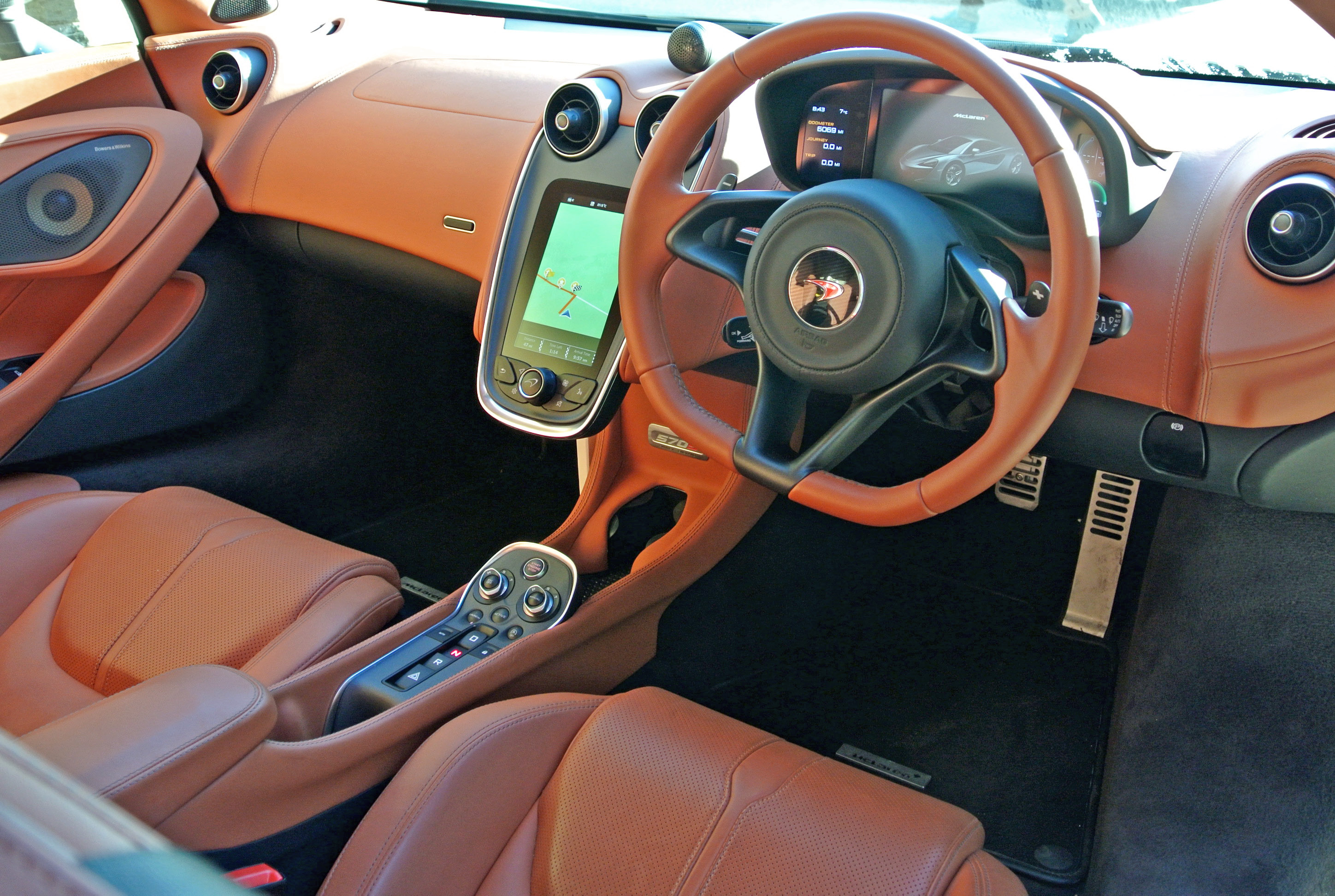 Oh, come on! If you have to ask about chassis dynamics and handling, then you just do not understand the supercar scene. Almost all aspects of McLaren sportscars are in the superlative. If I harbour one niggle, it lies in my height. At 6' 6", I am around six inches too tall to be truly comfortable in the cockpit but, once ensconced, as best I can, the swathes of leather (or optional Alcantara), the equipment levels and the practicality of its interior is more than just agreeable. This is a British sportscar company that is taking on the rest of the world and winning. While its name might not roll off the conscious tongue, there are those 'in the know' that struggle to see beyond McLaren Automotive.